Having trouble finding gifts for Dad? A new father himself, Pickr's Leigh Stark highlights some of the great options for a fun dad, as well as a few sentimental ones, too.
This year marks the first time Pickr's editor gets to be a real dad, and while we doubt his newborn will buy him a gadget, it doesn't mean other dads can't benefit from Pickr's picks.
For this gift guide, we're going to find out what your dad likes to do. Does he like to sit back and watch a good film, or is he one of those dads that gets into the action and want to make his own?
You know your dad better than we do, so instead of come up with a list of gadgets that suit price points, we're going to spout some things off your dad might like, and with each match, you might just find a gadget that works for you.
My dad loves listening to music
We'll start with an easy one, because every dad listens to music, and that means every dad will want to listen to it in the best way possible. Whether through headphones or speakers, a music-loving dad has options, and so do the folks buying for him.
Spotify / Apple Family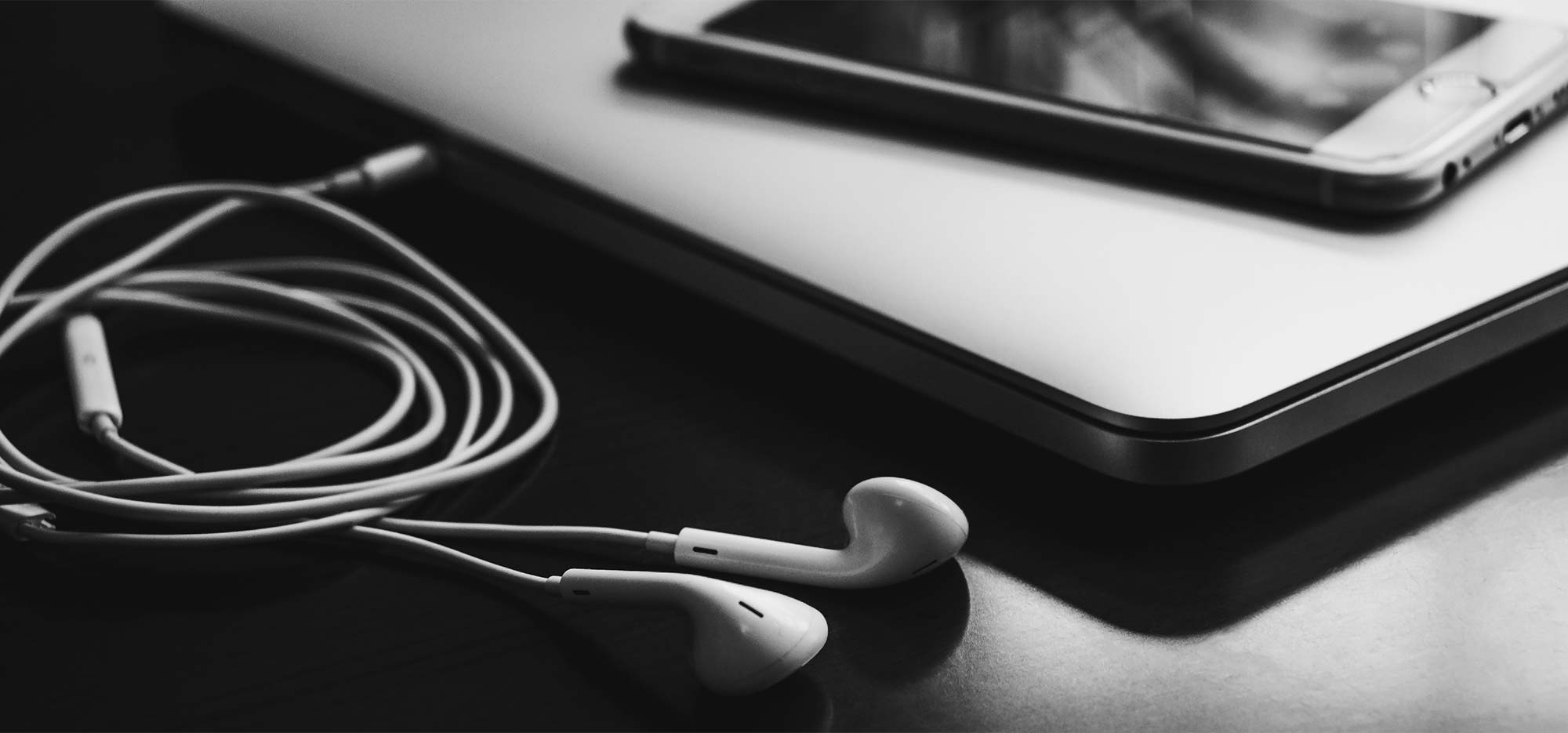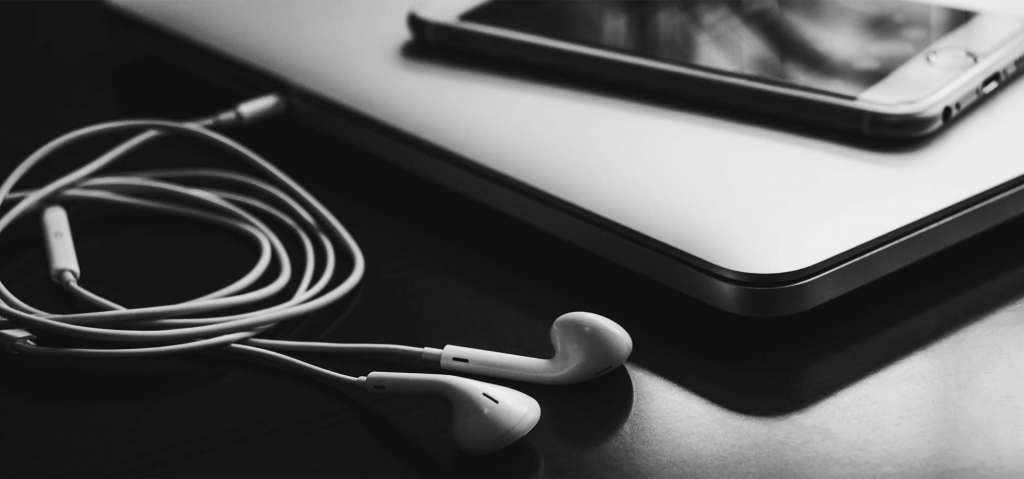 Price: $17 per month
Music makes the world go round, even if you and your old man don't necessarily have the same taste. That used to be a big problem, too, because he had his CDs and records, and you had to, well, wait until he was done until you could stick your own on.
We're still big fans of physical media, but online streaming music makes a lot more sense, and so if you're keen to get dad into listening to his own music, and are happy to spread the wealth — you know, so your dad can listen to music, but so can the rest of the family — you may want to consider a Spotify or Apple Family account. Each are a little different, but depending on the ecosystem in your life — Spotify if you have Chromecast speakers and Apple if you're an iFamily — the choices are there.
Ultimate Ears Wonderboom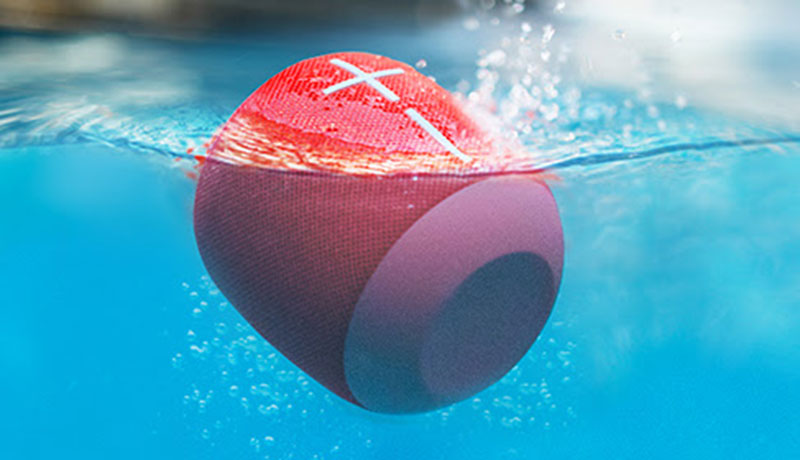 Price: $129
With the volume on offer from phones, tablets, and computers these days, it's often easy to say we don't need a boost of sound, but if you're going anywhere, that might not be true. Picnics, parties, or anywhere that need a burst of sound are the target, and UE's Wonderboom does it with style, a small size, and a waterproof design.
B&O Beoplay P2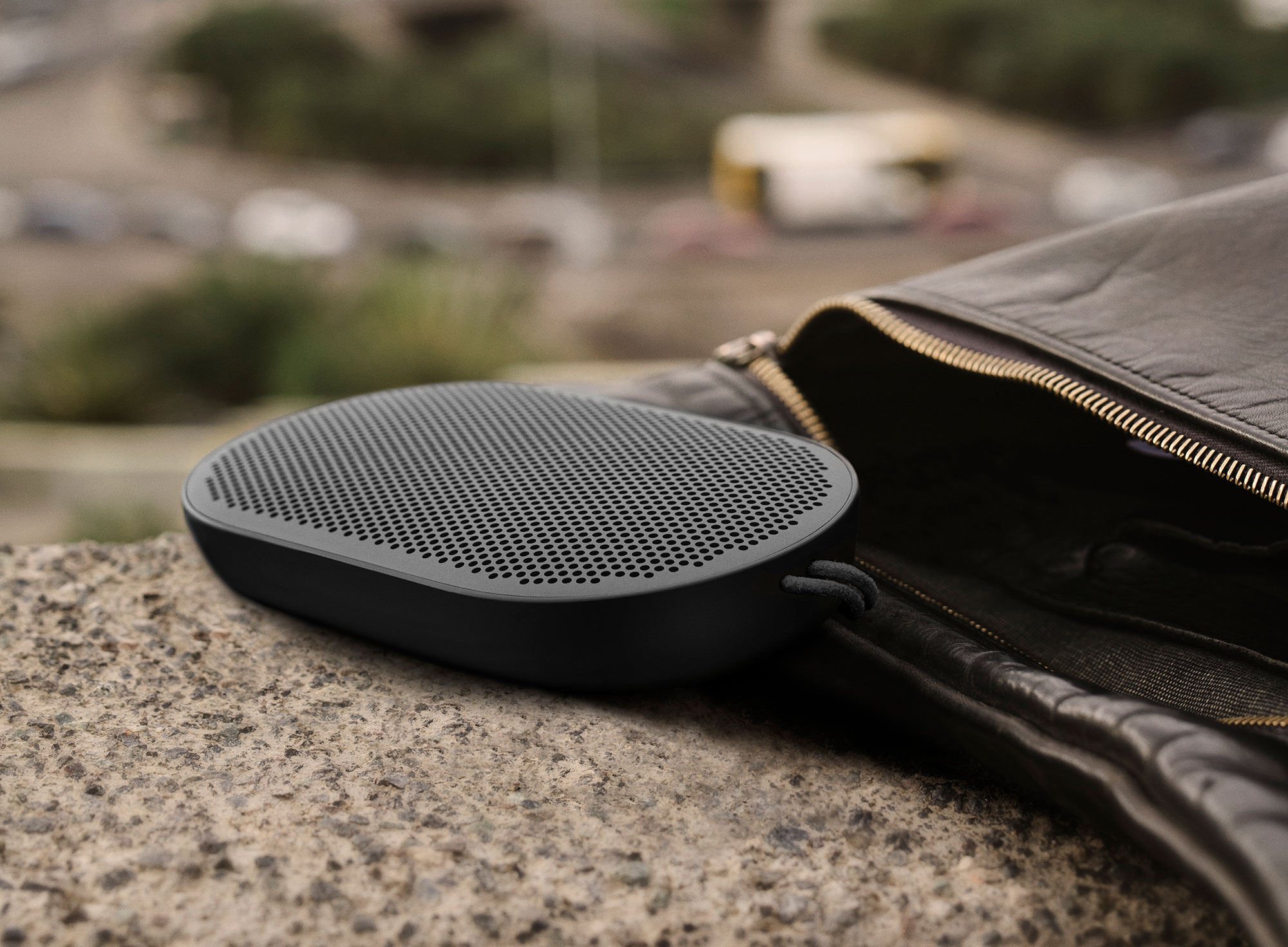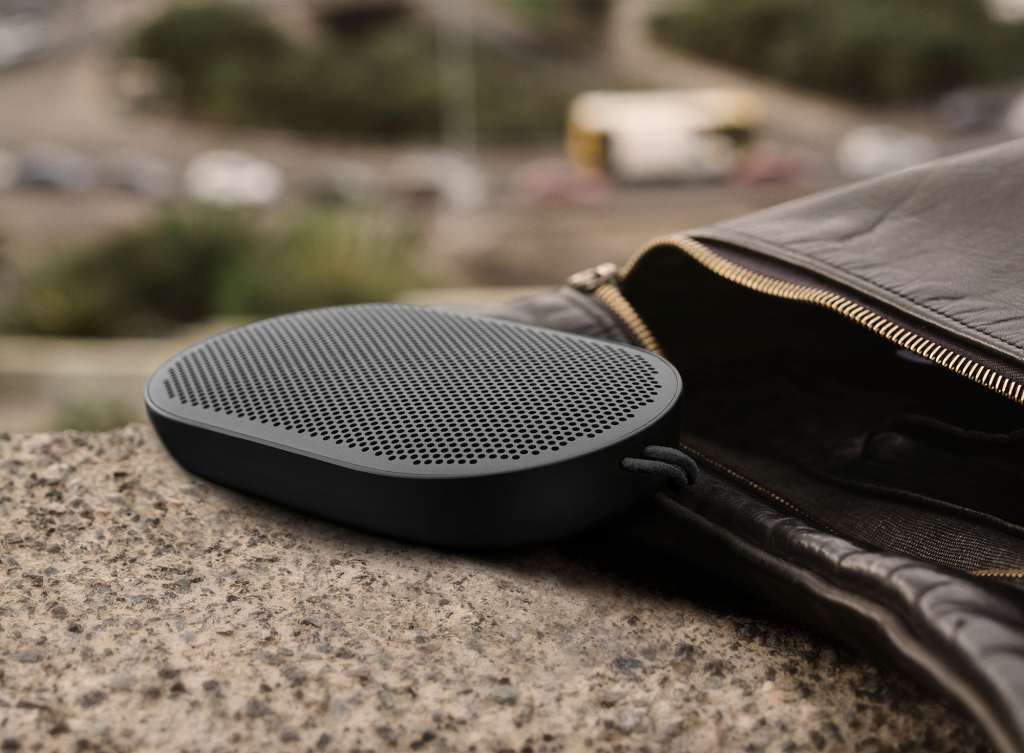 Price: $249
A small speaker with some serious oomph, B&O's P2 is like the Wonderboom but without the water resistance. In its place, you get a design that's even smaller and more elegant, making it an ideal pocketable gadget for an impromptu and spontaneous dad to keep with him at all times.
Bose Soundsport Wireless In-earphones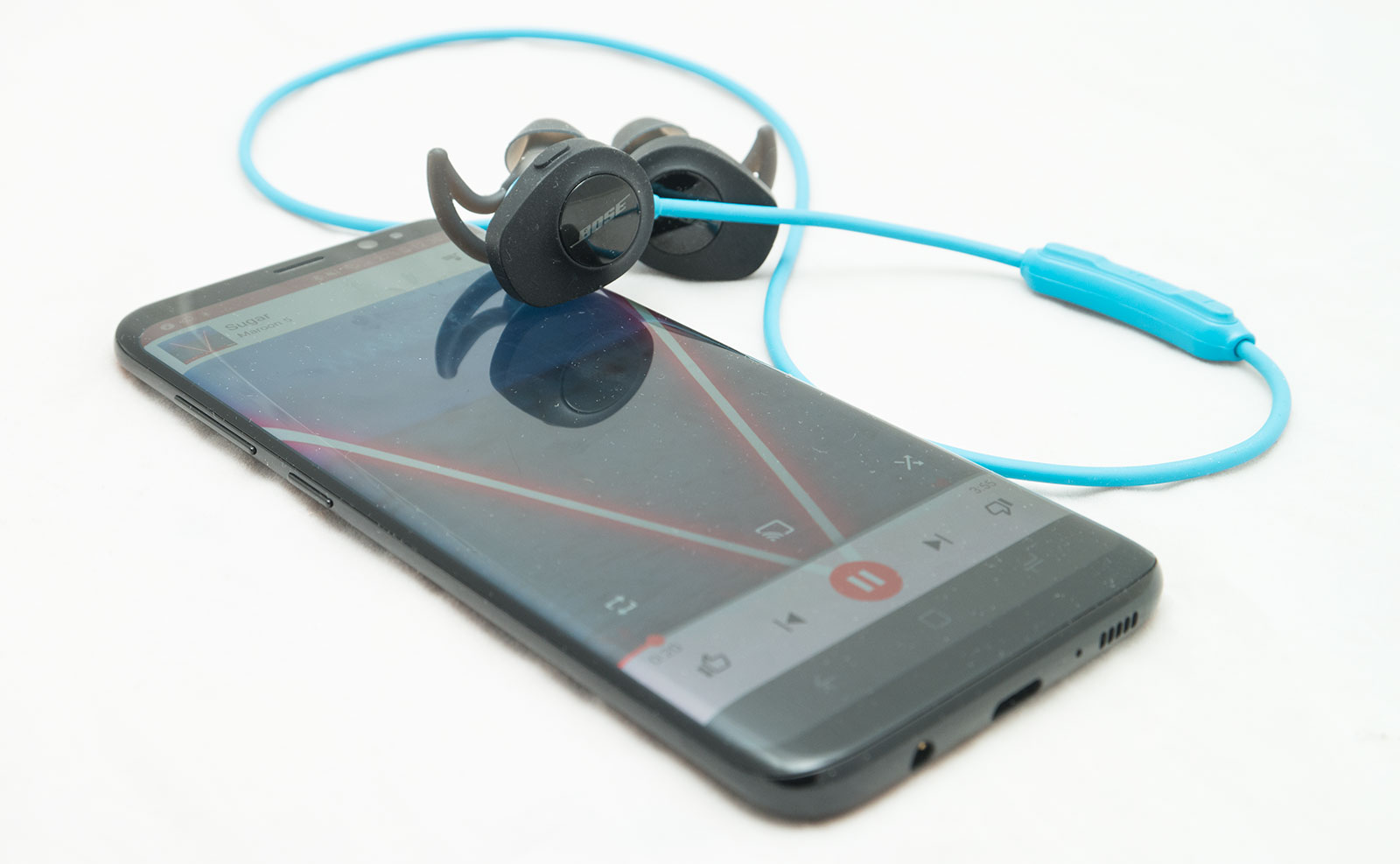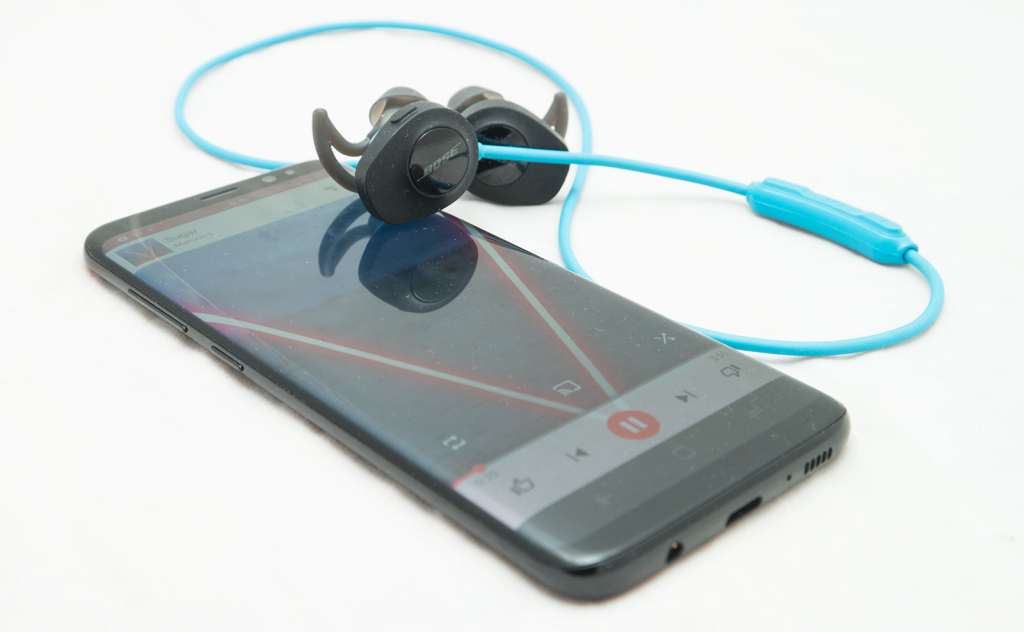 Price: $249
Listening to sound doesn't have to be a shared experience, and Bose's Soundsport Wireless are easily one of the better in-earphones that will not only let dad take his love of sound anywhere wirelessly, but will do it in a package he can go running with.
There: you've practically gotten your father into a fitness program while giving him good earphones. Now you're thinking, and looking after his health.
Plantronics Backbeat Pro 2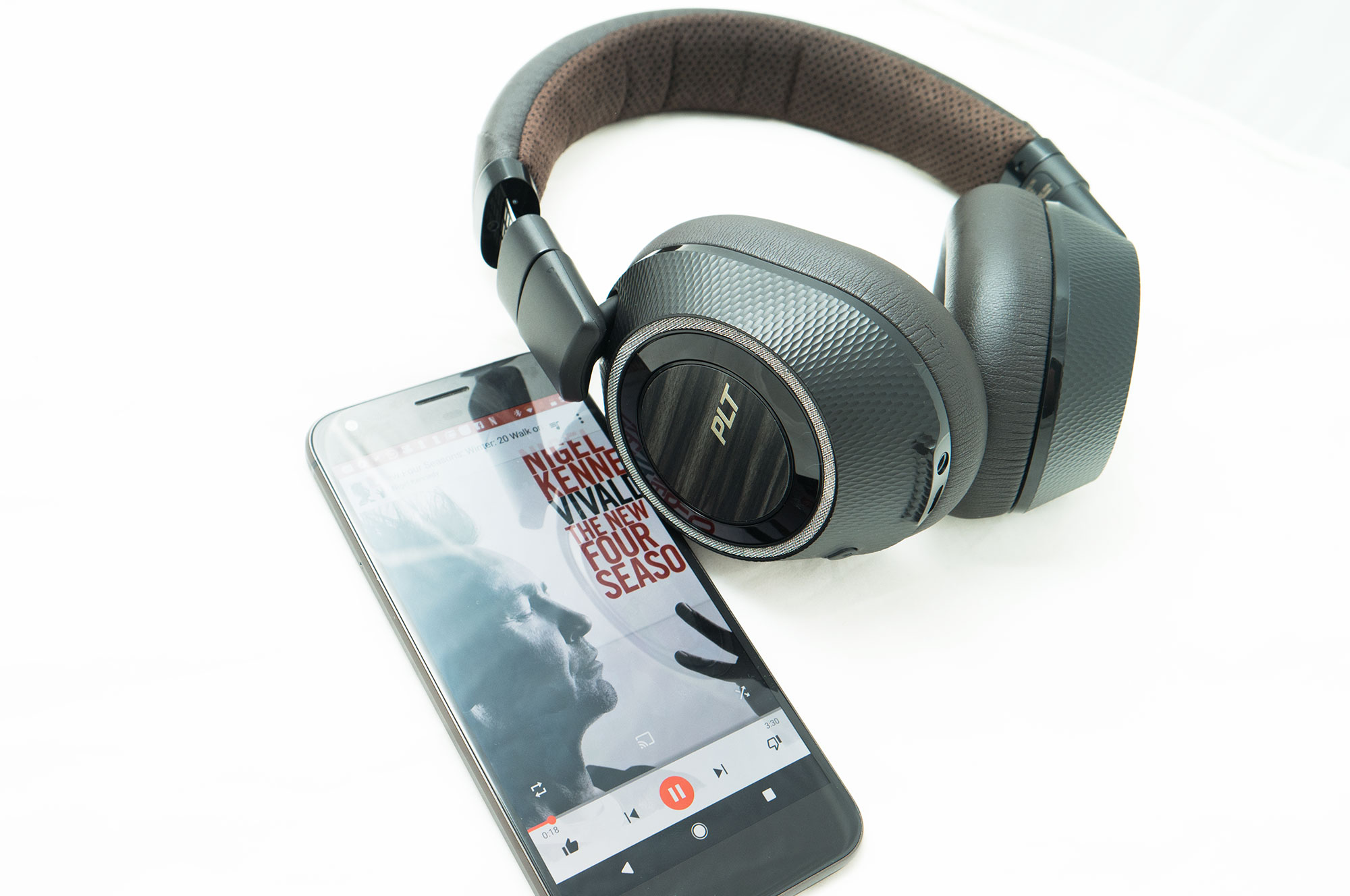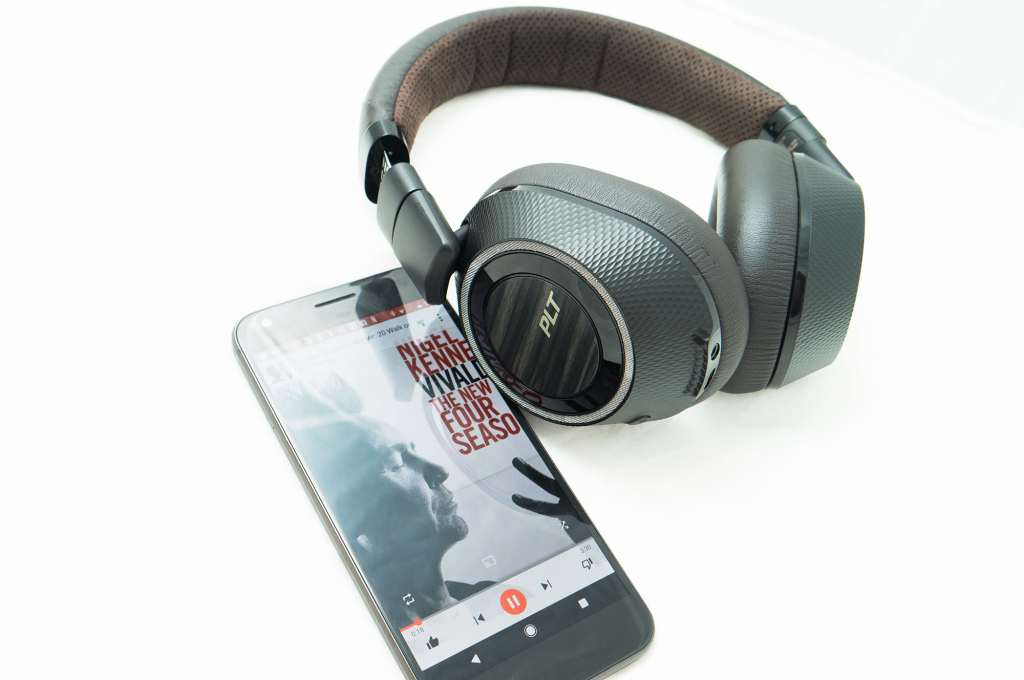 Price: $249
Built for noise cancellation at a friendly price, it's hard to find a better noise cancelling value than the Backbeat Pro 2, offering balanced sound and the ability to cut out the sound around for not much cash.
The noise cancellation on offer here is pretty much made for flights, which should make dad happy, but because they're wireless too, it means dad can walk around unencumbered and just listen to his sounds, ignoring the outside world.
Sony MDR-1000X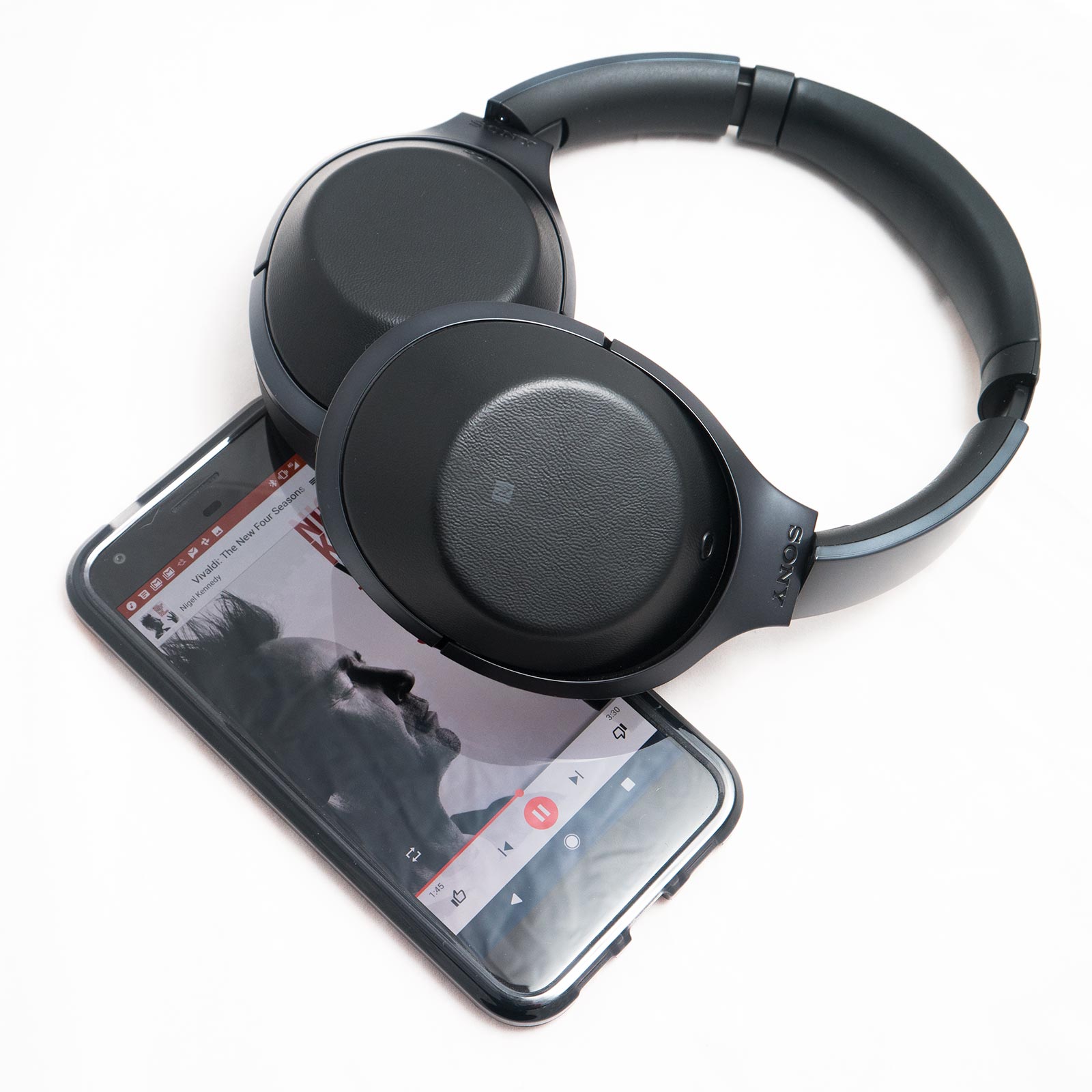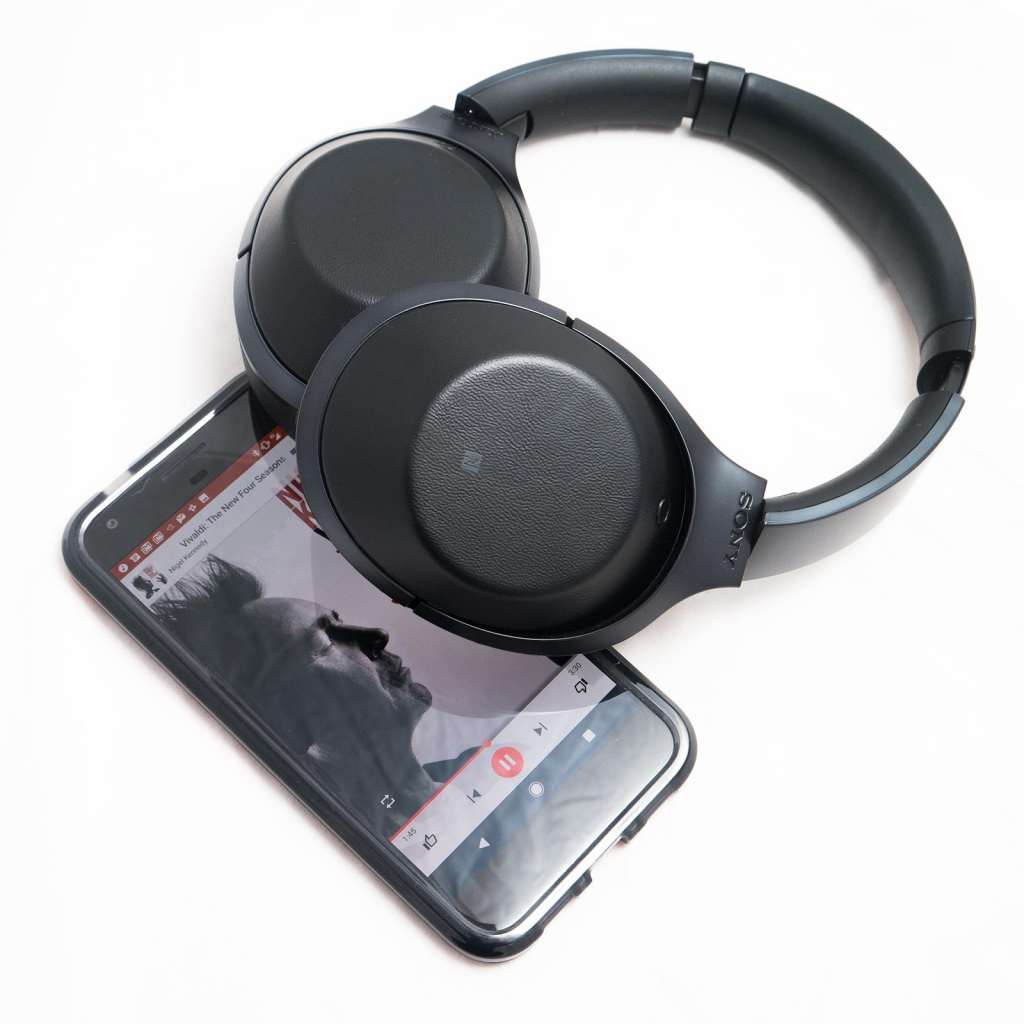 Price: $699
Probably our favourite headphones of the past year, Sony's MDR-1000X are not made to go running with.
Rather, they're made for listening, be it at home, out and about, or on a flight trying to drone out the constant hum of the engine.
Technically, Sony's MDR-1000X are about the best kind of wireless noise cancelling headphones, offering adaptive cancellation technology and a sound profile that is about as whiz bang brilliant as it gets, and you even get touch gestures, too.
My dad loves watching TV
We know quite a few dads, and if there's one thing shared with them (aside for fathering a child), it's that they all like watching TV.
It could be wallpaper to their thoughts or something they're actively engaged in viewing, but TV seems to go with dads like chocolate and ice cream. And hey, these days TVs can be more than just wallpaper, too: they can actually be the wallpaper if need be.
Hisense Series 7 ULED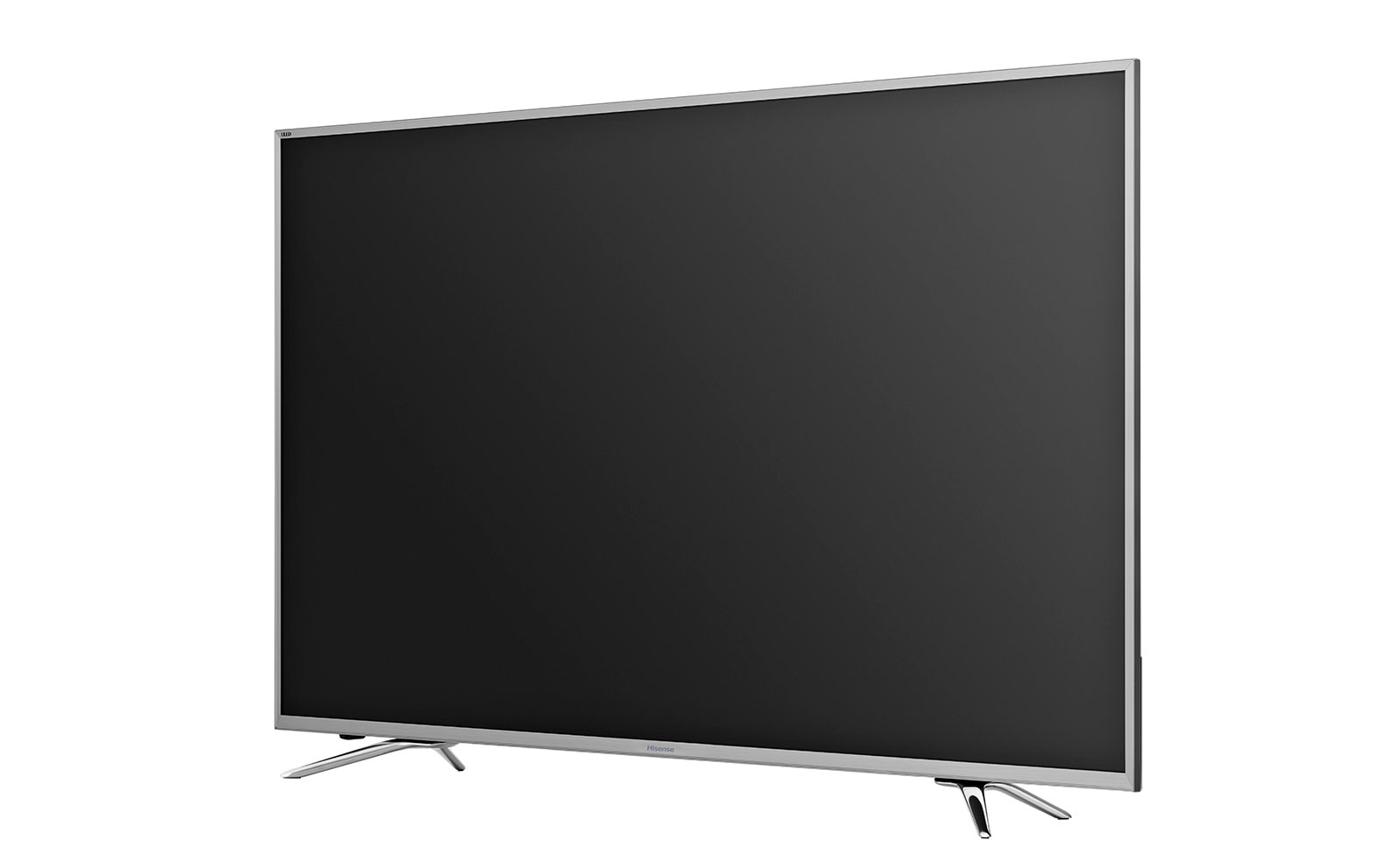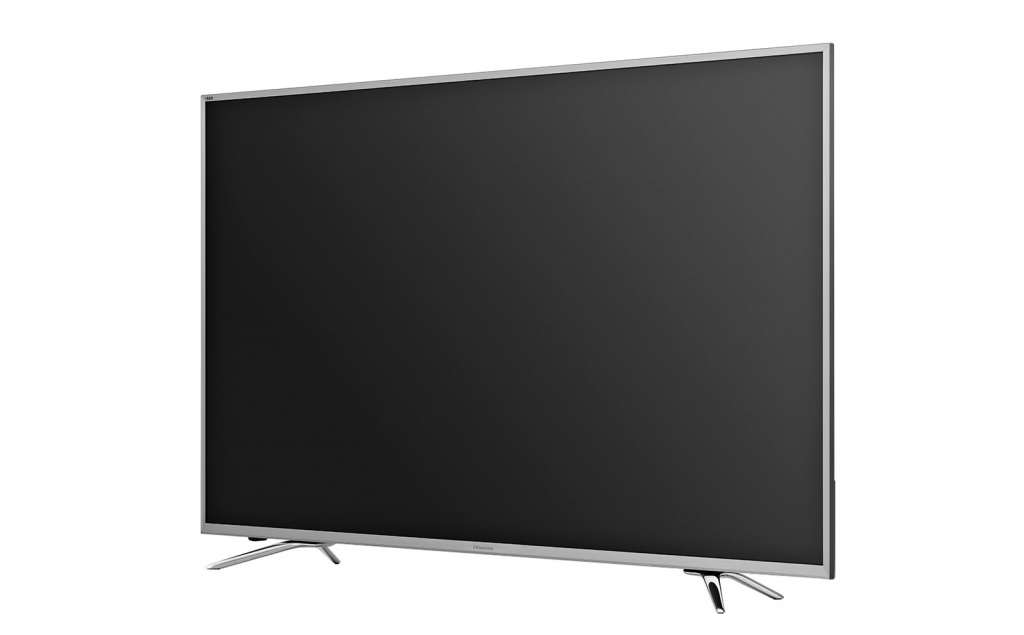 Price: from $1699
A little more expensive than Kogan's offering, Hisense's take on the 4K Ultra HD TV is one made up of several technologies, not to mention support for high dynamic range visuals, or "HDR" as it's called.
There's no 3D support here, but with bright visuals and a price point that aims to "remove the barriers of purchase", Hisense's offerings could be just what dad wants.
Samsung MU TVs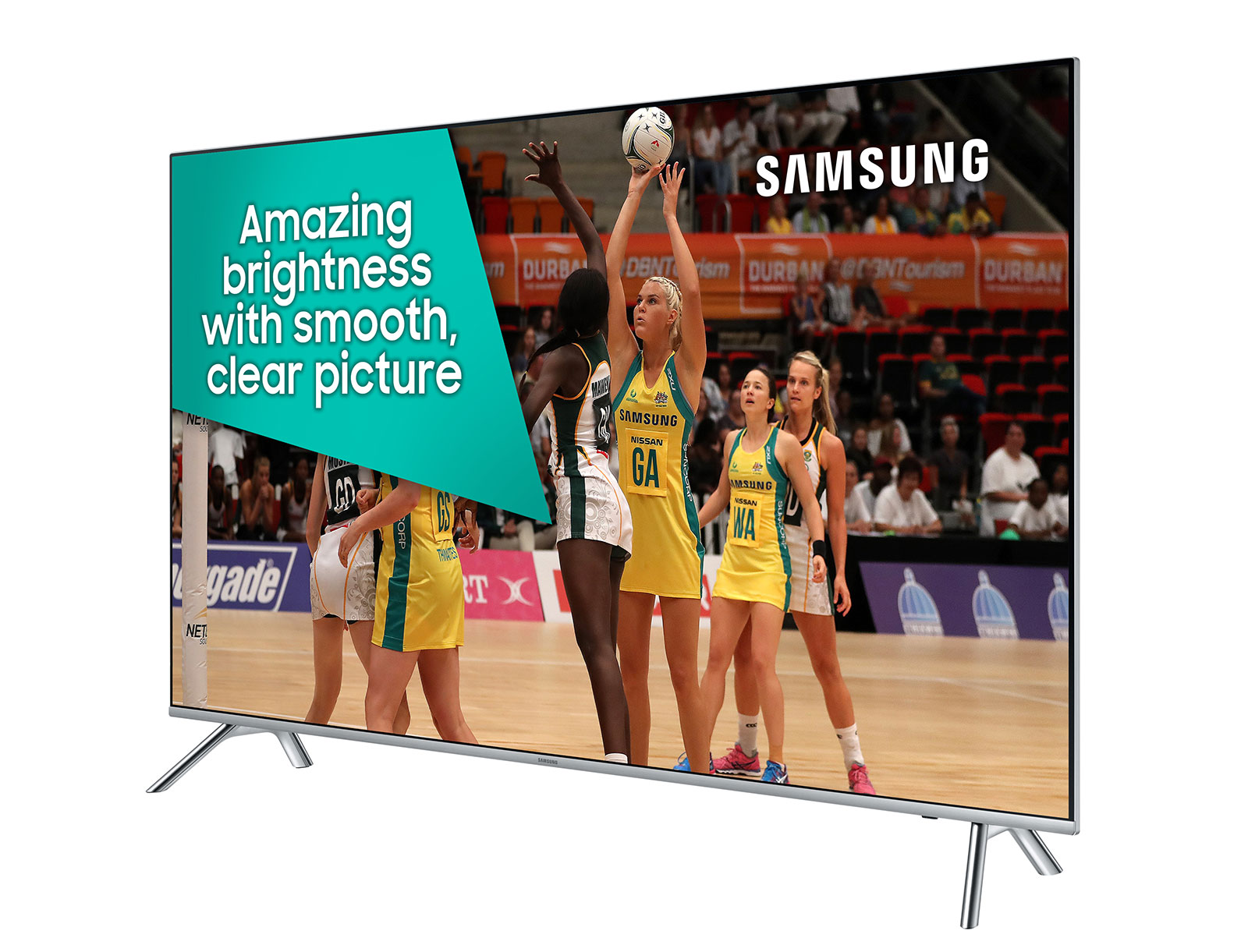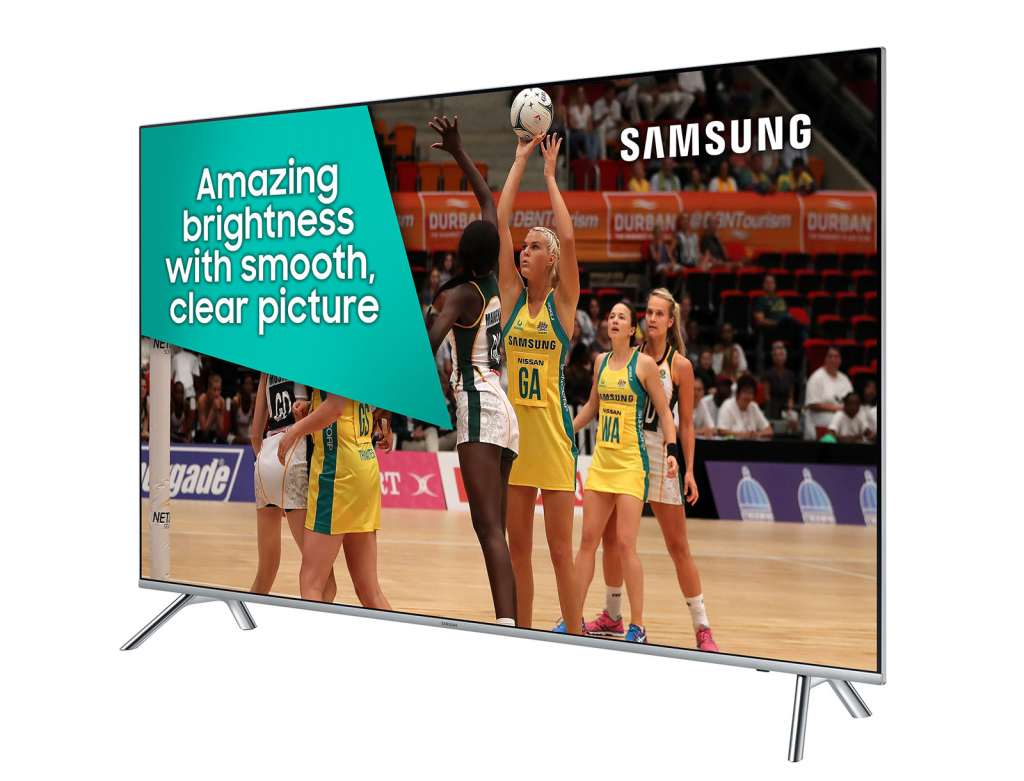 Price: from $1899
A little higher priced again, Samsung's MU series of TVs push the mid-range further with brighter models than what saw release last year, even if they're not necessarily as bright as this year's super spesh "QLED" TVs.
Arriving in both curved and flat variations, you'll find these with Samsung's "one remote" concept, not to mention sizes running from 43 inches to 75 and 82, and they won't cost you anywhere near as much as the flagship Q models.
Kogan 75 inch 4K TV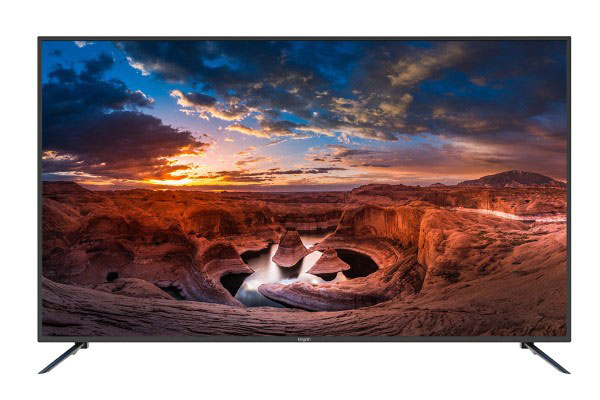 Price: $1999
At the cheap-as-chips end of the ridiculously large TV spectrum, Kogan has always aimed to be quite wallet friendly, even if you may miss out on the quality of the big manufacturers.
We've not yet tested Kogan's screen for ourselves — and honestly, 75 inches is too big for our home — but if your dad wants the biggest screen and you're not prepared to spend up a fortune, Kogan's is an option.
Sony A1 OLED TV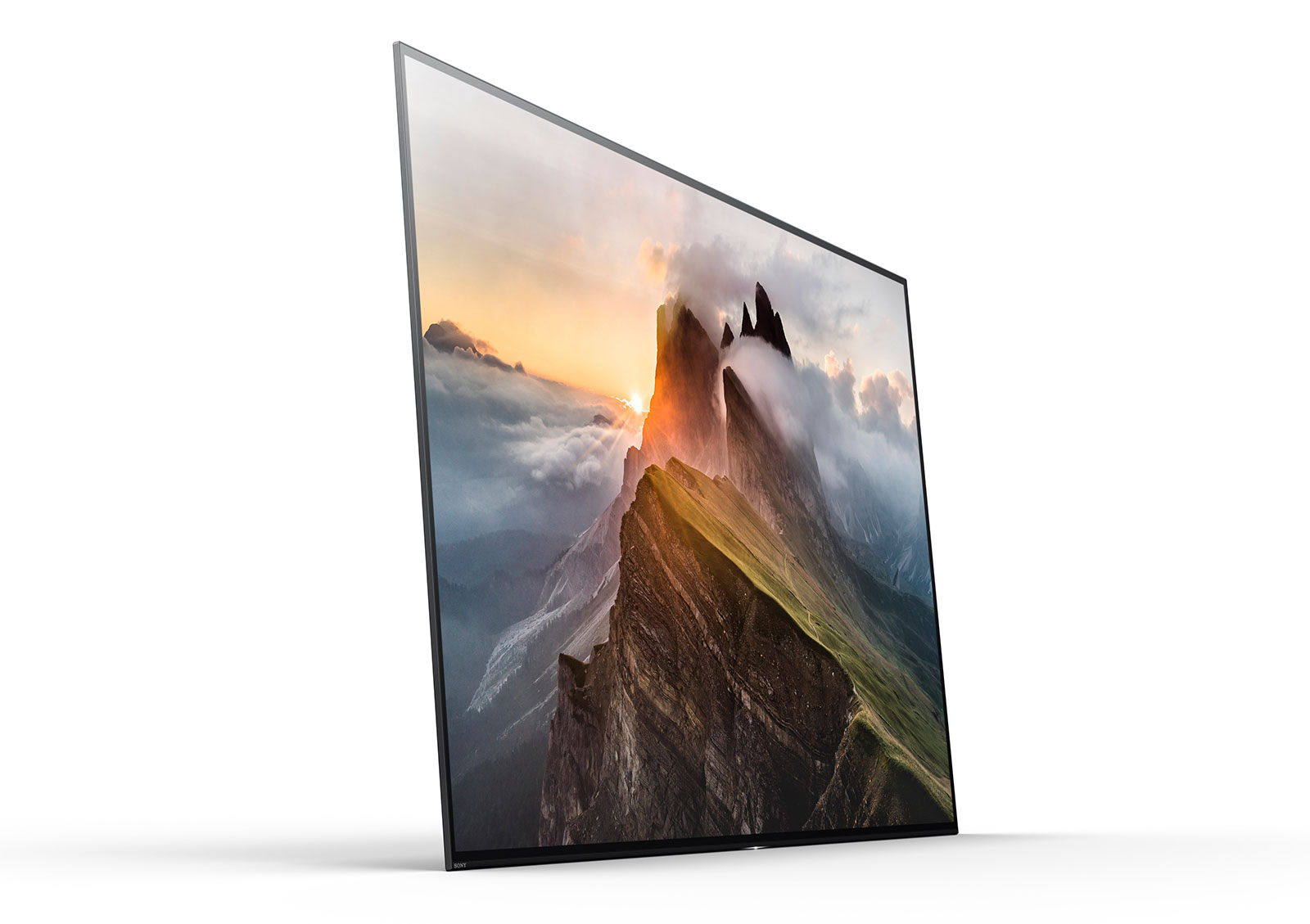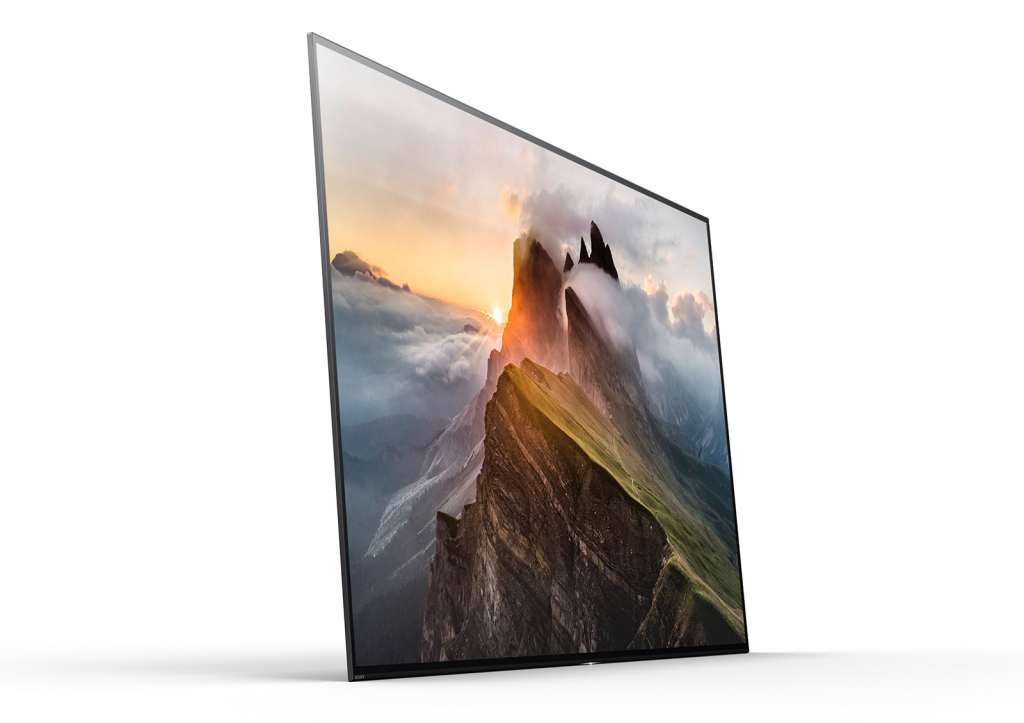 Price: from $4999
There are lot of TVs out there, but few have impressed us in the way Sony's A1 OLED has achieved.
Bright, dynamic, and offering visuals that pop, not to mention a killer sound system for a TV, we only have praise for this thing.
Now all that's left is to convince yourself to drop a good $5K on a dad's day present.
My dad takes a lot of photos and/or wants to make movies
What dad isn't a whiz behind a camera, or tells themselves they are? If you know a dad that really digs time with a lens, a body, a memory card, or heaven forbid "film", this section is for you.
Why they might be trying to make your life into a work of art, or even better practicing the art of film-making to imagine life as a movie. If that's your dad, give him the chance by dabbling with one of the gadgets found here.
Elgato Cam Link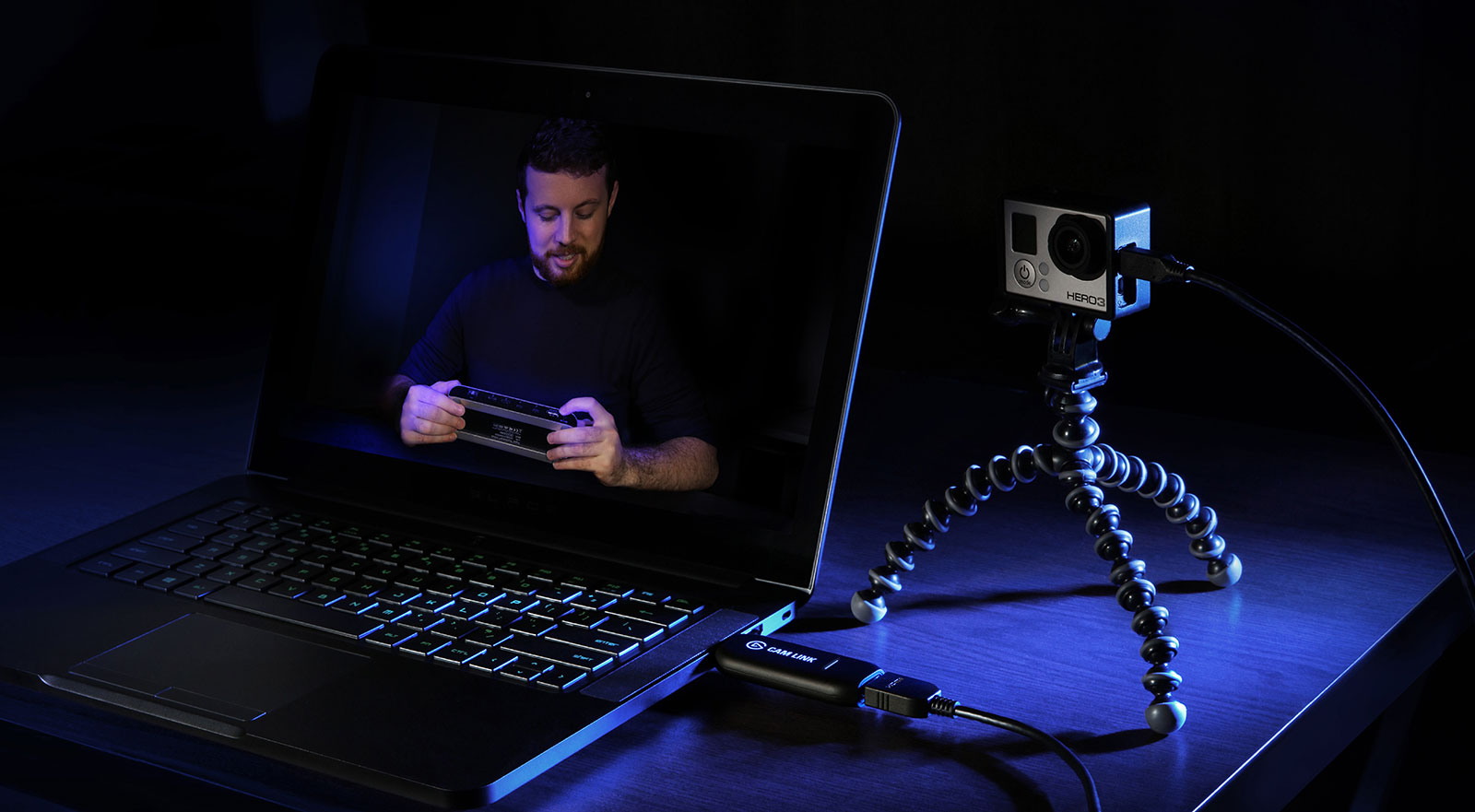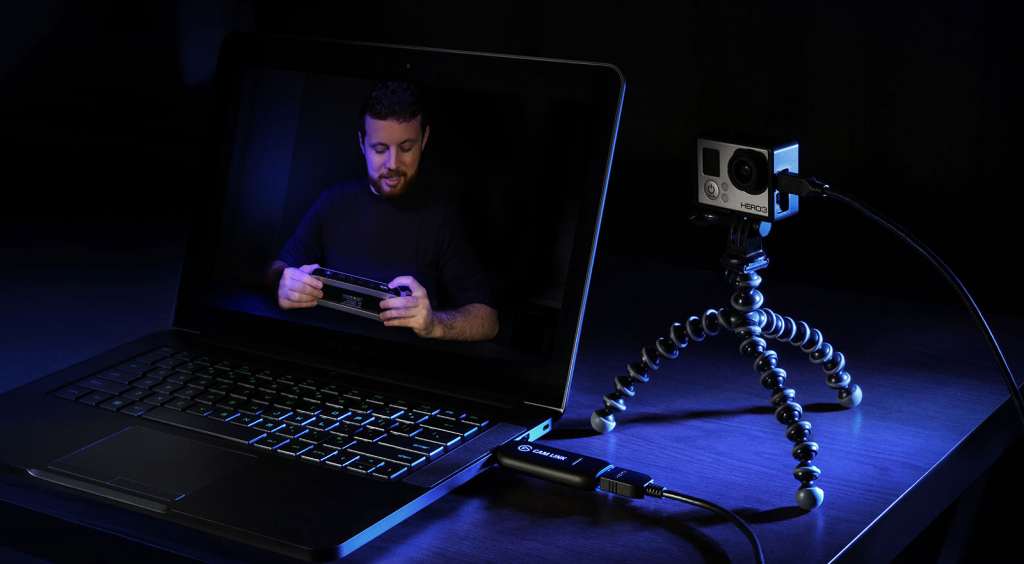 Price: $129 (USD)
Getting started making a film is rarely easy, because outside of an idea, you need the equipment, and that can get expensive.
Elgato's Cam Link is a neat concept to get around this, because we've all had a camera at one point, and this just takes that feed — any camera that spits video back to HDMI — and plugs it into your computer. Easy.
Samsung Gear 360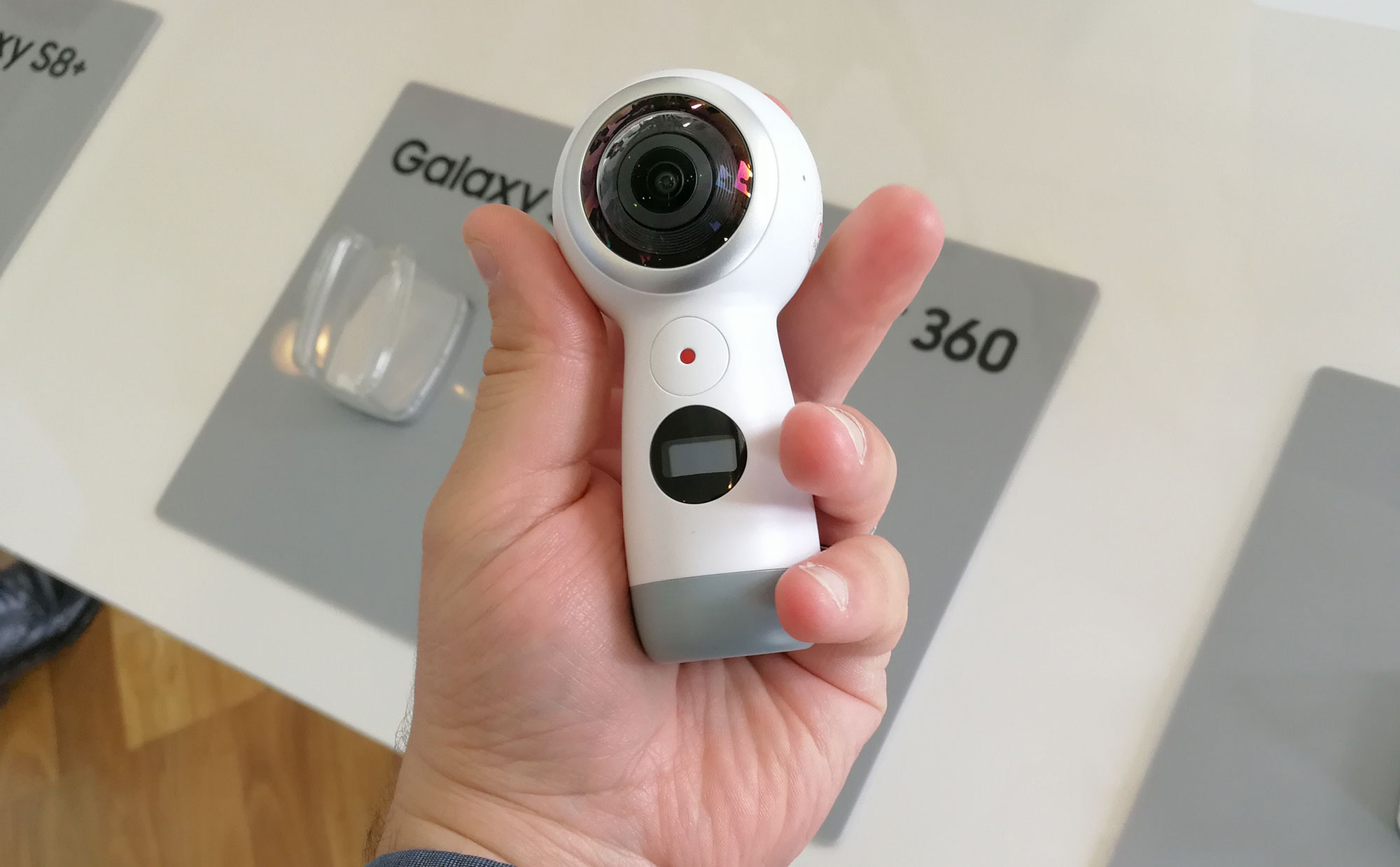 Price: $399
There's a virtual reality filmmaker in everyone, you just need to work out why you want to capture the world in 360.
We did for the first few moments of our newborn, our first child and all, and now we can't stop capturing the world in 360 degrees.
DJI Spark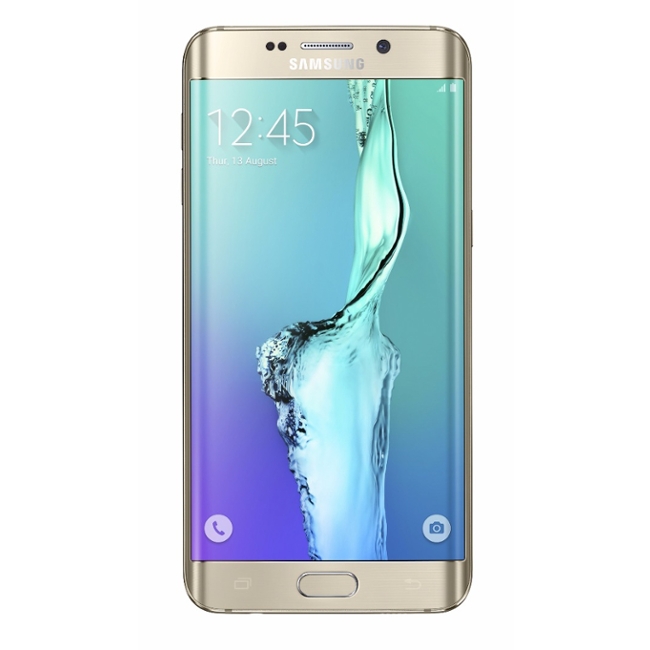 Price: $1199
One of the more unusual gadgets to make its way out in the world, DJI's Spark is a flying image and video maker, almost as if you had your very own flying camera crew.
Controlled by gestures, it's a neat take on how the future of overhead shots will look, not just because it can hover, but because the act of making it capture almost seems like magic. Just get dad to wave his hands, and voila!
Leica TL2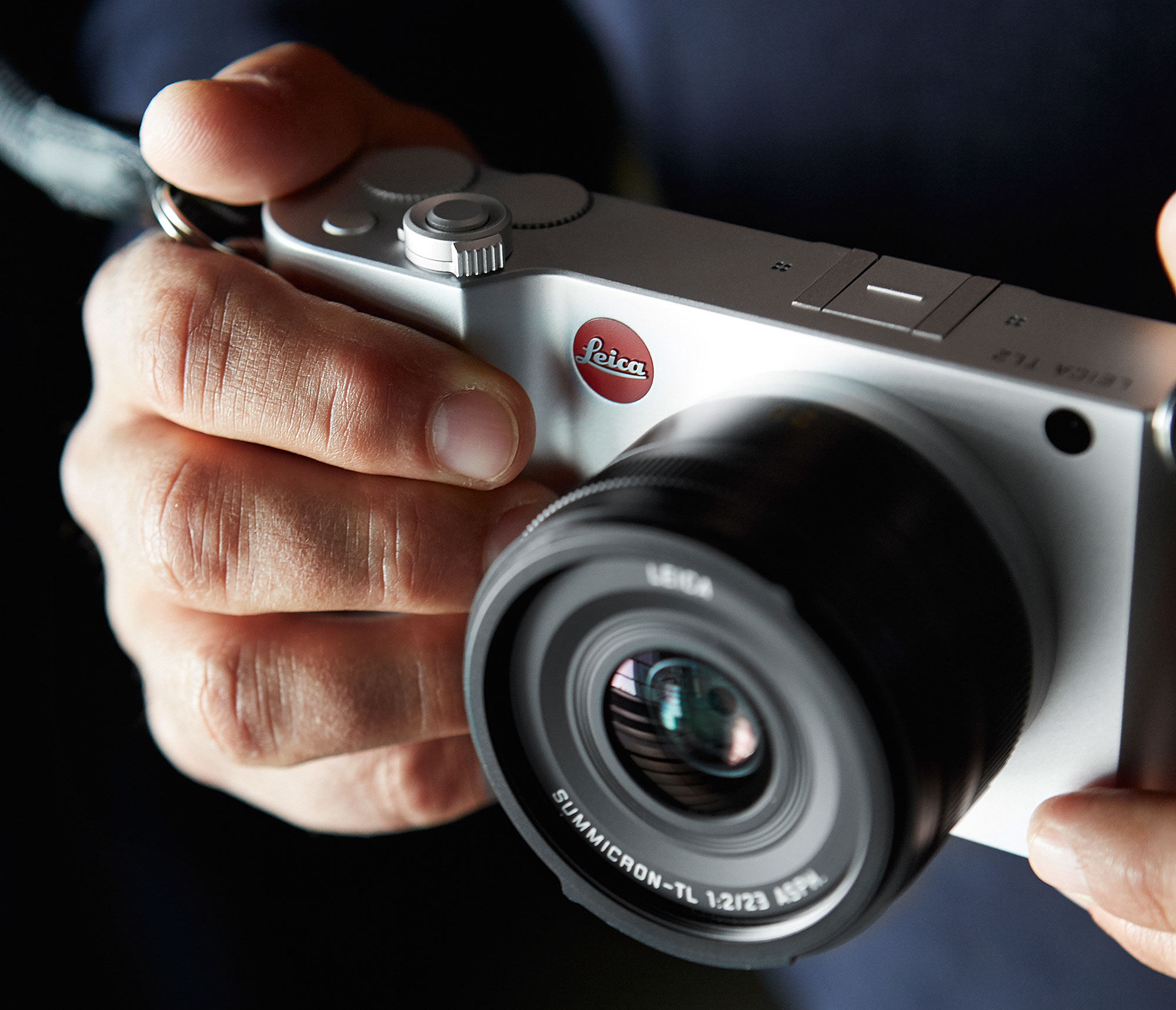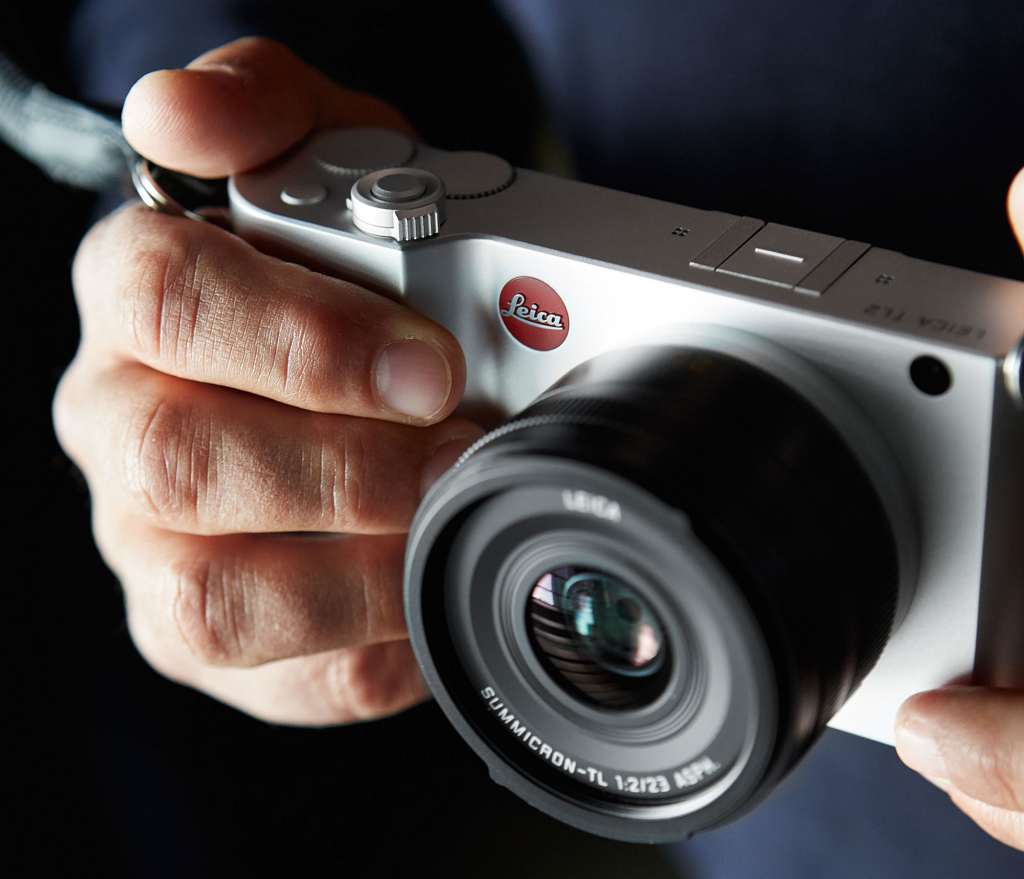 Price: $2750
The latest Leica is sure to be something special, as the company launches the TL2, a metal unibody camera packing a 24 megapixel sensor and a new processing system that can not only handle images, but also 4K Ultra HD video.
Made like a mirrorless, Leica's TL2 is the essentially the company's answer to the excellent cameras Sony and Panasonic are making, making it a Leica made not just for photography, but filmmaking, too.
Apple iPad Pro 10.5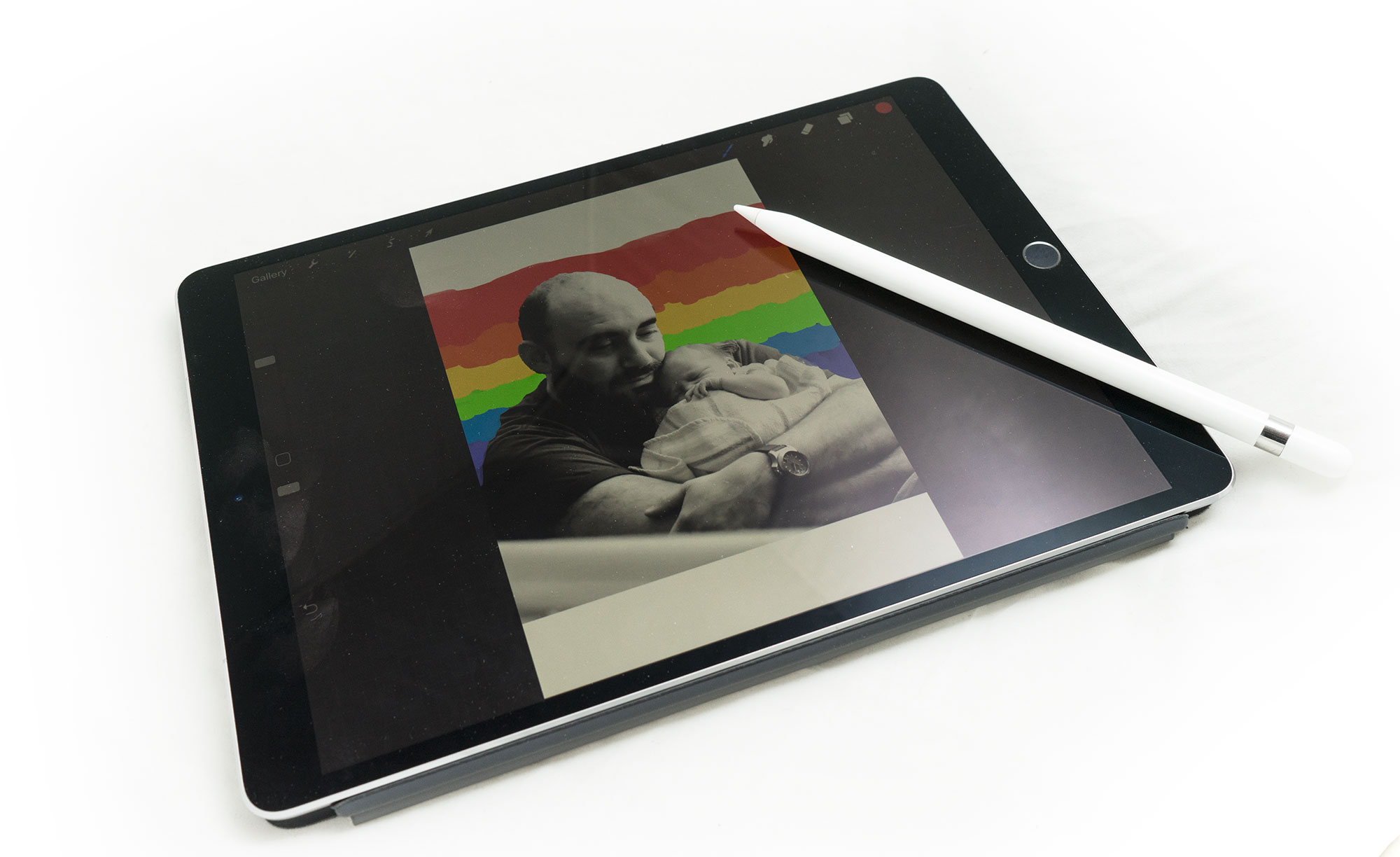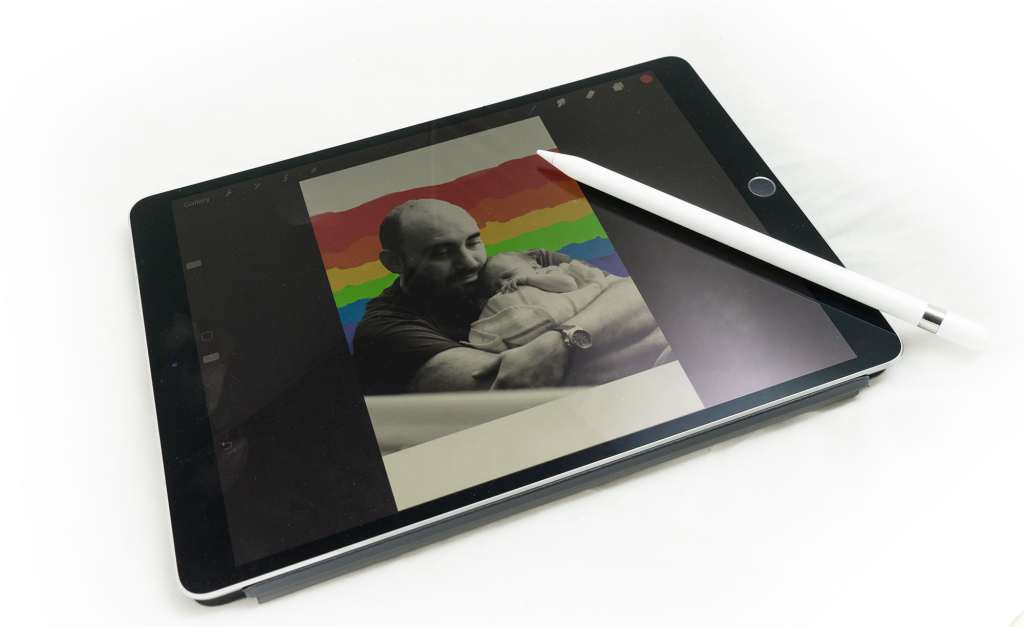 Price: from $979
Once your dad has captured all those images and video files, he'll need somewhere to edit them. Fortunately, Apple's latest iPad Pro is up to the task, with some of the fastest processing in one of the slimmest designs.
Even better, the inclusion of the camera from the iPhone 7 means that if your dad wants to make a film from the iPad's camera, that is actually a real tangible option. Crazy.
My dad needs a new computer
Your dad might have been complaining about his computer. "It's old," he says angrily, "and it doesn't feel like it used to. Why is it so slow?"
Don't put him through that anymore, because with Father's Day around the corner, changing that is a relatively simple thing.
Microsoft Surface Pro (2017)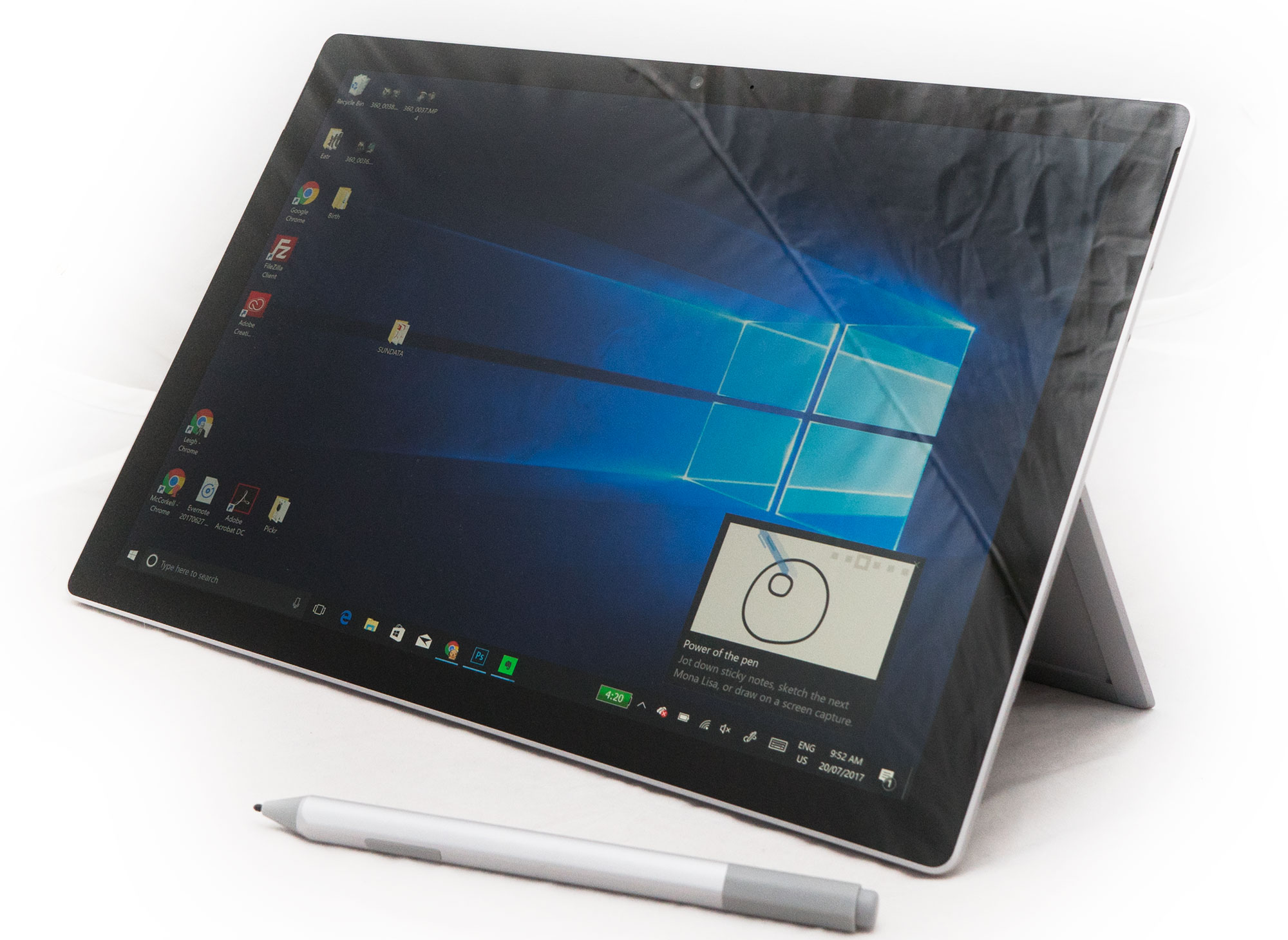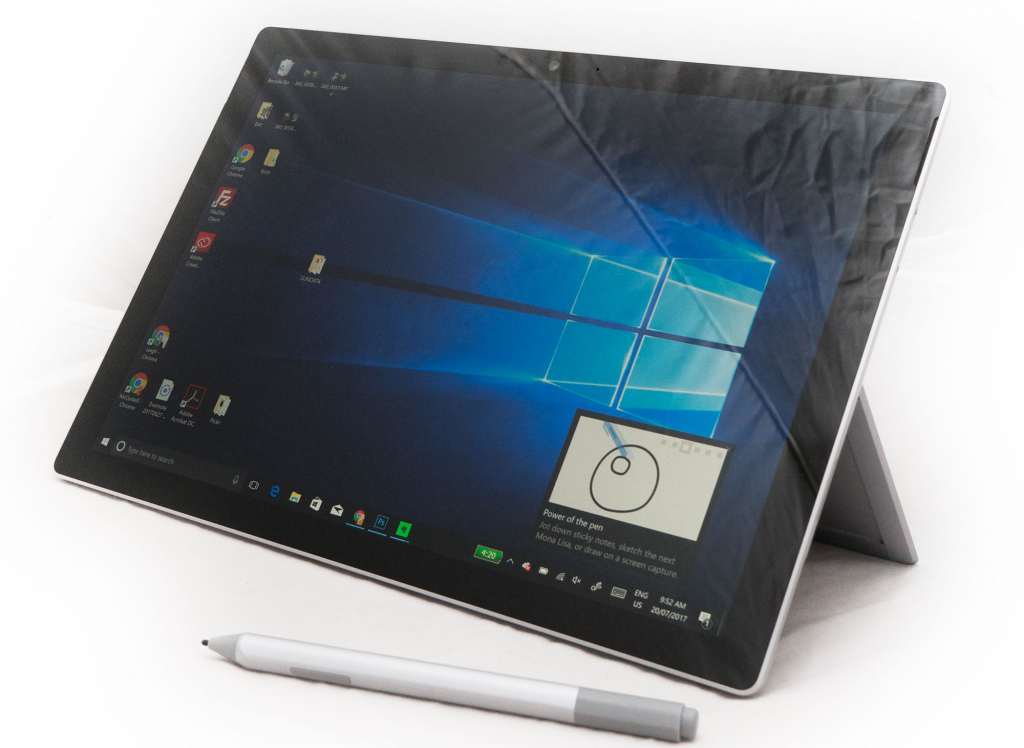 Price: from $1199
Easily one of the best computers out today, Microsoft's Surface Pro (without the number) provides a solid experience for the person that can't decide whether they want a tablet, a laptop, or both.
While Microsoft really needs to do something about the lack of inclusions — because you need to buy the pen and the keyboard separately — the Surface Pro is an otherwise top machine, and worth a look.
Dell XPS 13 (2017)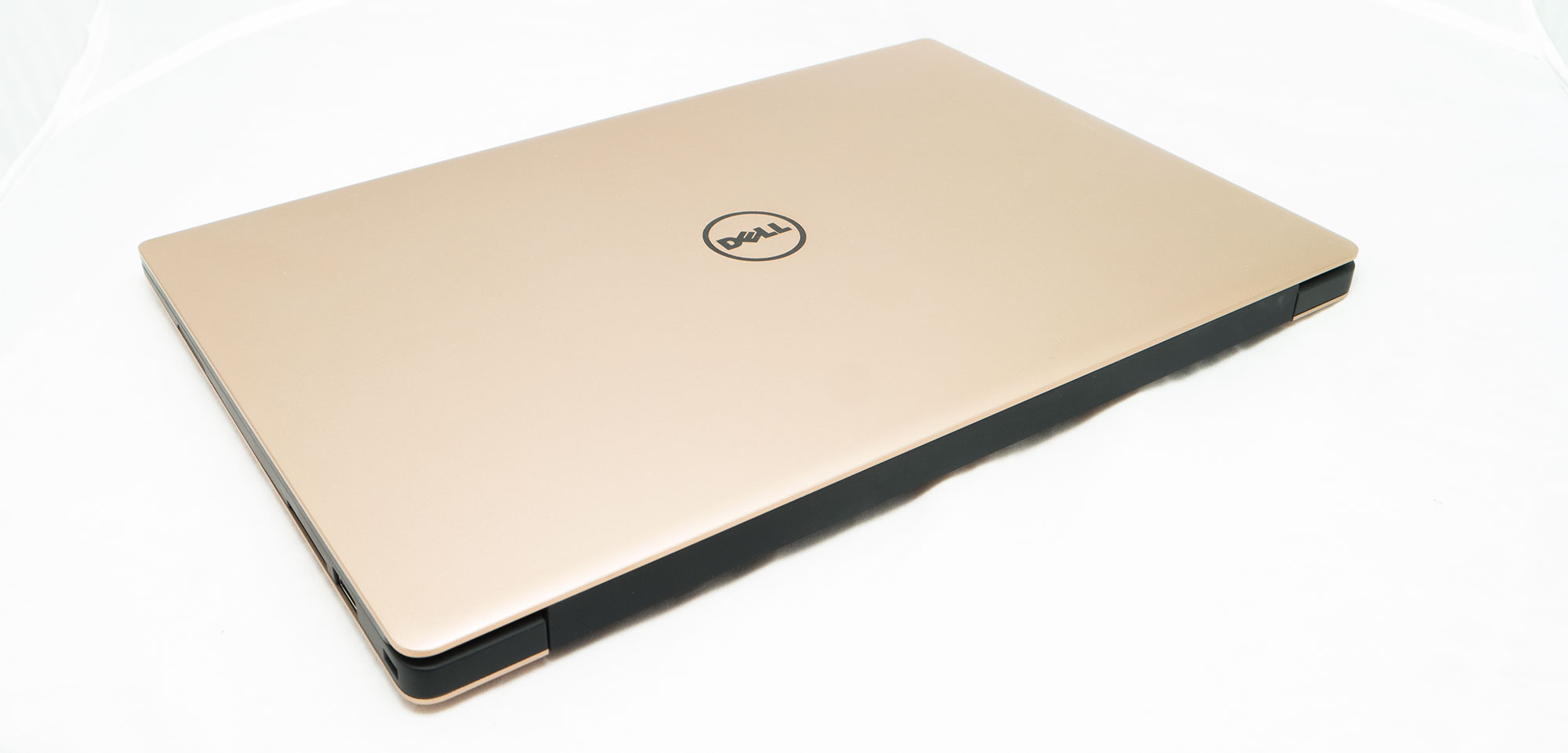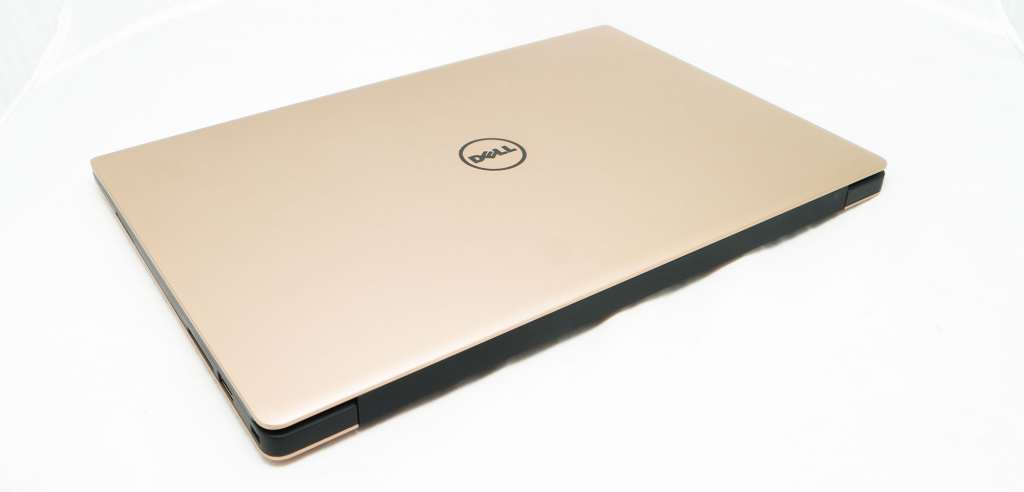 Price: $2499
Thin, light, and sporting carbon fibre and metal, Dell's XPS 13 delivers an exceptional computer experience in a shiny and sexy package.
The only thing your dad might miss on this machine is the tablet, because while there's a touchscreen, it's not one that flips over or separates, meaning you're stuck hinged on this laptop for life, or until you move on, whichever comes first.
Apple MacBook Pro 15 (2017)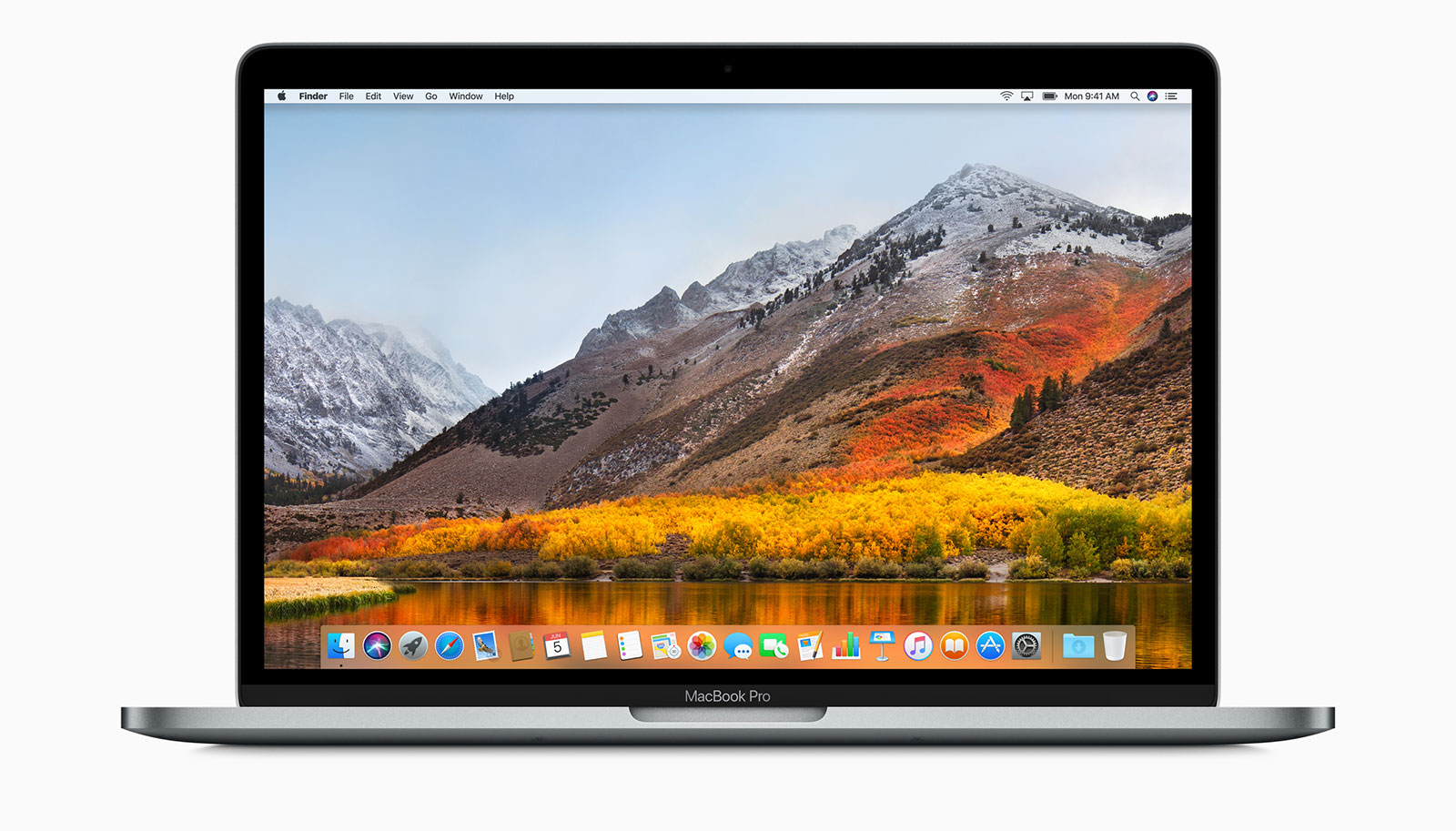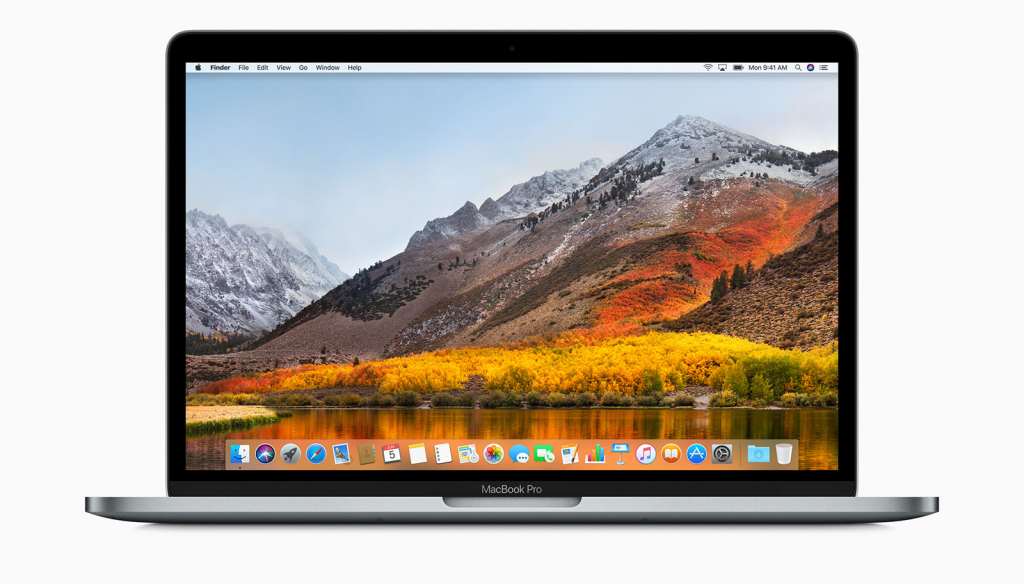 Price: from $3499
Built for pretty much anything, Apple's all-new MacBook features the same all-metal design from last year, four USB Type C and Thunderbolt 3 ports, and the biggest trackpad you're likely to see working alongside the unique Touch Bar above the keyboard, but it's more than that.
The new variants include some of the fastest laptop computer chips you're likely to find, dedicated graphics, and the feeling that yes, yes it can do anything. Now you just need a dad that can make it happen.
My dad's a kid at heart
Inside every dad is a kid just yearning to get out, to play games, to get back into music, and to toy with, well, toys.
And that's totally cool, because there are gadgets that are ideal for dad to let him come and play, embracing his inner child.
Fender Online music lessons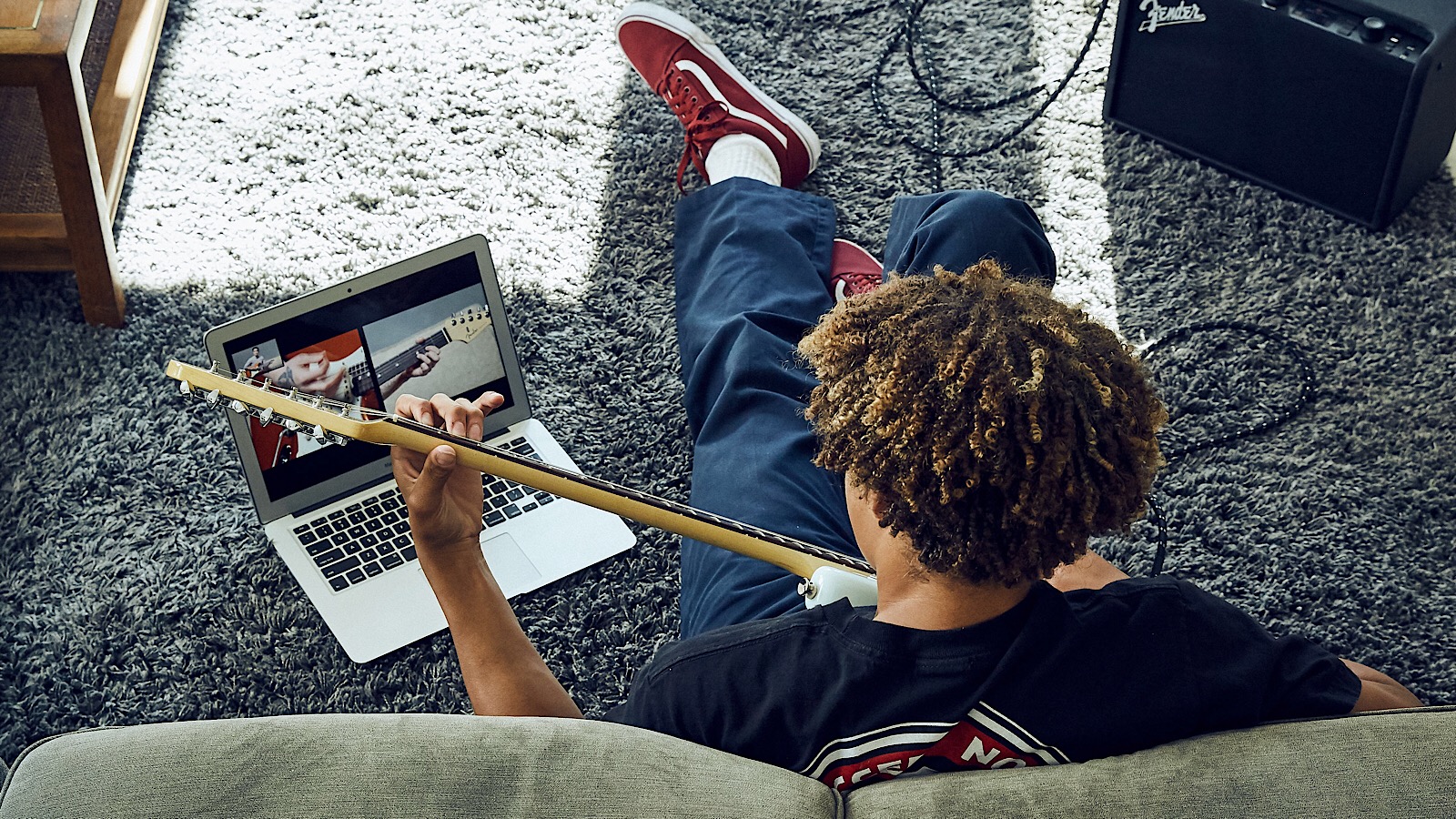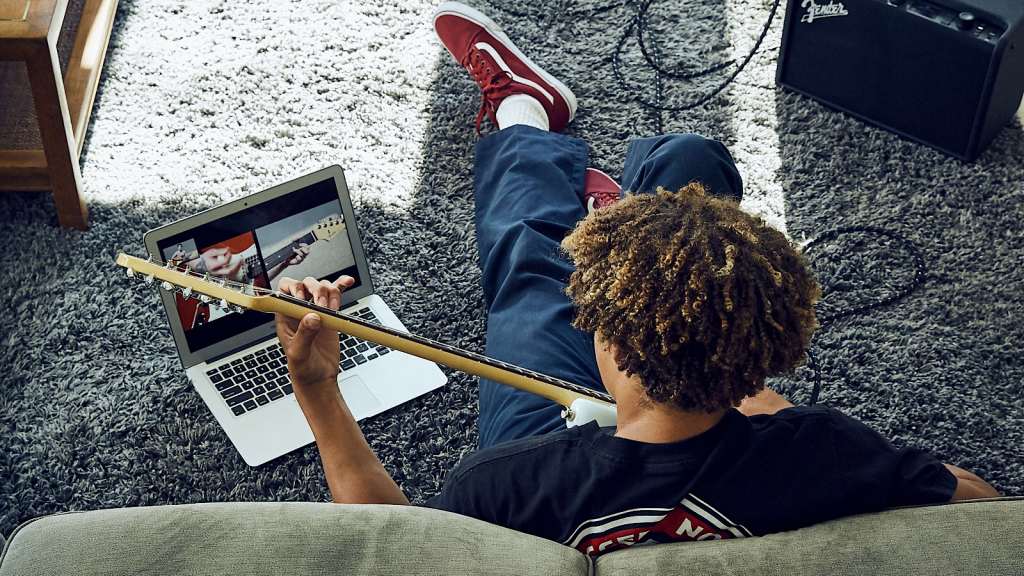 Price: $20 USD per month
If your dad's a kid at heart, there's a good chance he's always wanted to be in a band, or he plays a guitar convincing himself he's going to be a rockstar one day.
Fortunately, there's an online system to help with that, as guitar-maker Fender has recently introduced an online learning portal to help folks learn to play. It costs something, but it could be the kick in the pants your dad needs to stop playing "Stairway to Heaven". Seriously, get him on some jazz or Beatles or something.
Sphero Ultimate Lightning McQueen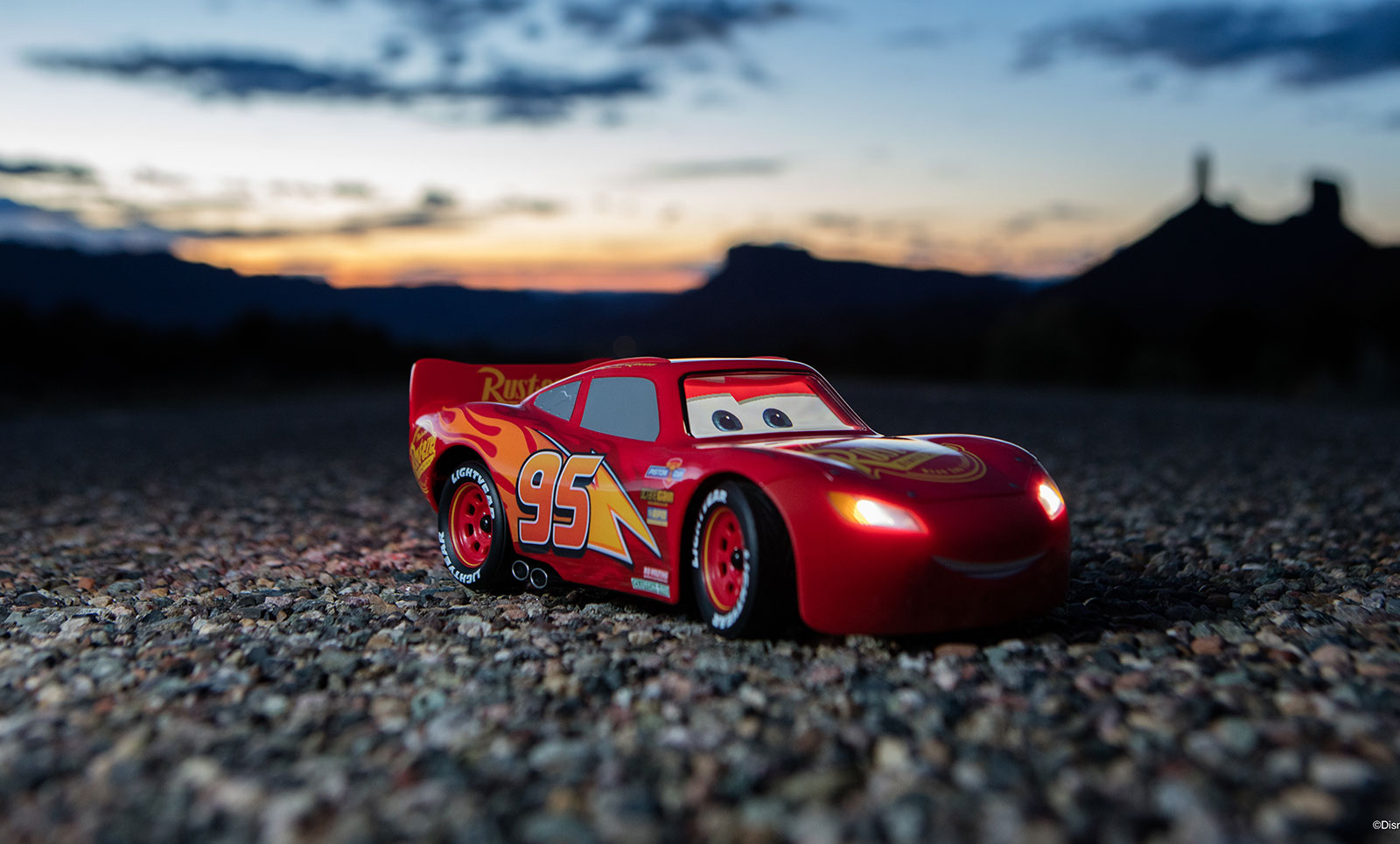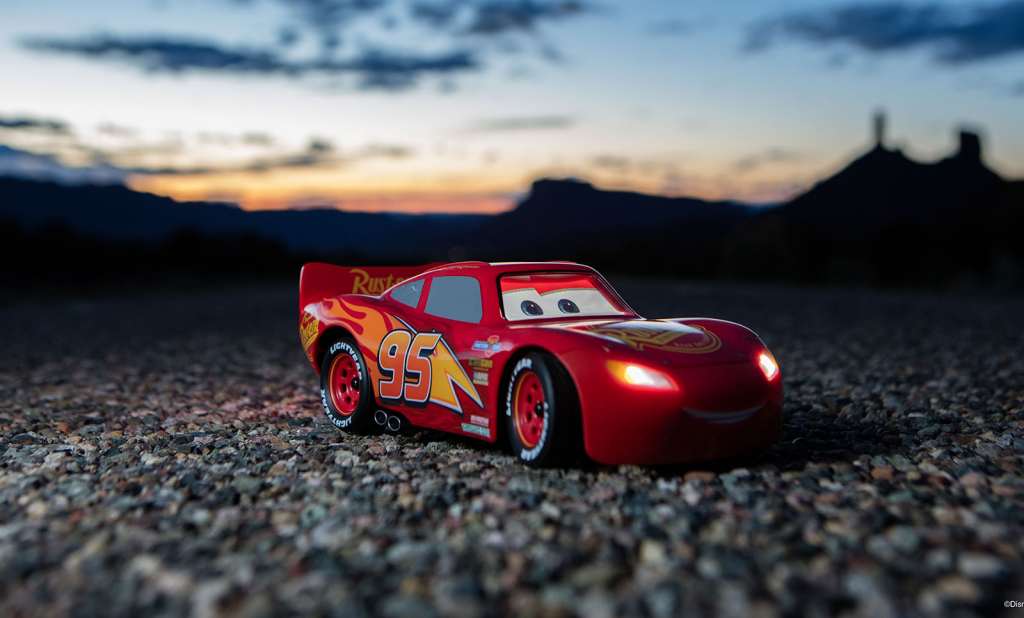 Price: $499
The ultimate big toy, Lightning McQueen is easily one of the coolest robotic toys you're likely to see.
Developed by robotics company Sphero, it's more robot than toy, taking sensors, motors, and some of the most highly developed hardware, creating what is undoubtedly one of the most complicated but impressive physical recreations of a computer animated character from a Pixar movie.
At a hair under $500, it's not made for kids, but big kids like dad? Yep, he'll love it; Lightning McQueen is the coolest remote control car ever.
My dad desperately needs a new phone (and complains about it often)
There's a good chance your dad is tired, angry, and it all has to do with his phone.
"It's too slow," he complains, "and this cracked screen is just really annoying me," he grumbles when he thinks you're out of earshot, even though you feel obliged — more forced — to listen.
Well, no worries. Pickr started as a phone website, so it makes sense that we end this guide with suggestions for that, too.
Oppo A57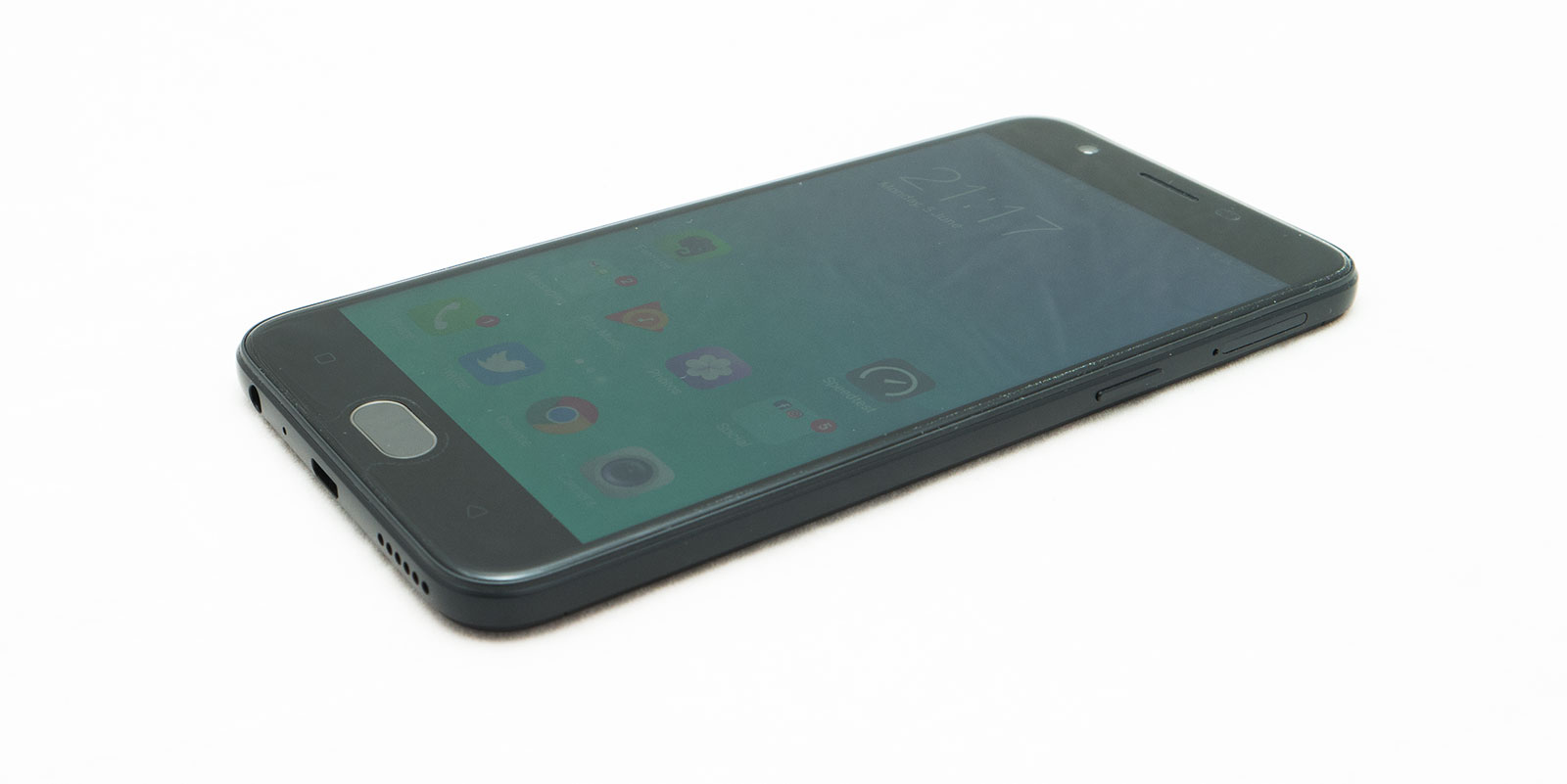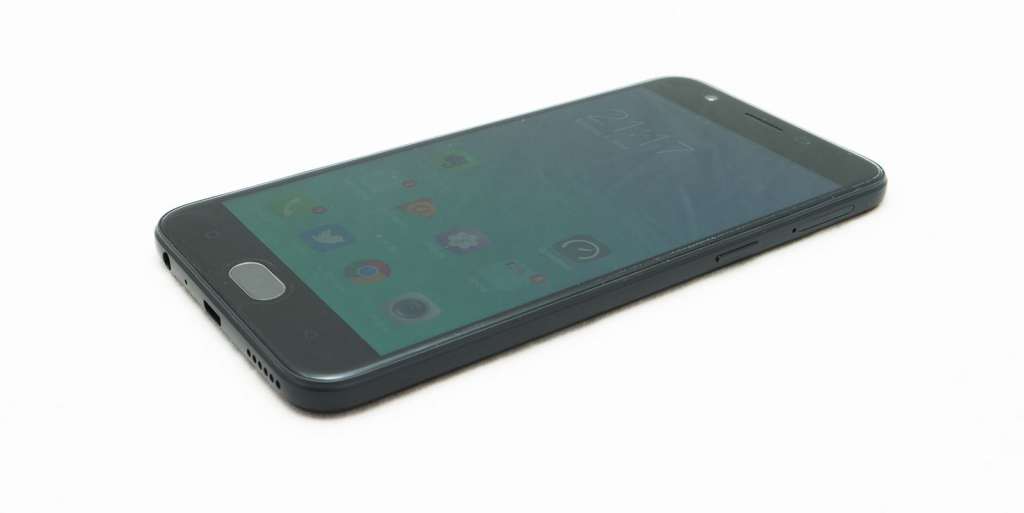 Price: $328
Pretty much the cheapest iPhone you'll ever see, the Oppo A57 isn't an iPhone, and yet it tries so hard to end up as one, providing most of the features the iPhone has but while running an operating system that runs a version of Android to look like iOS.
And when we say "look like iOS", boy do we mean it. That means it'll be easy for iPhone folks to use, especially if they're not keen to spend on a new iPhone, and you get a pretty solid set of specs, too, including a 16 megapixel selfie camera, 4G, a fingerprint sensor, and almost two solid days of battery life.
Motorola G5 Plus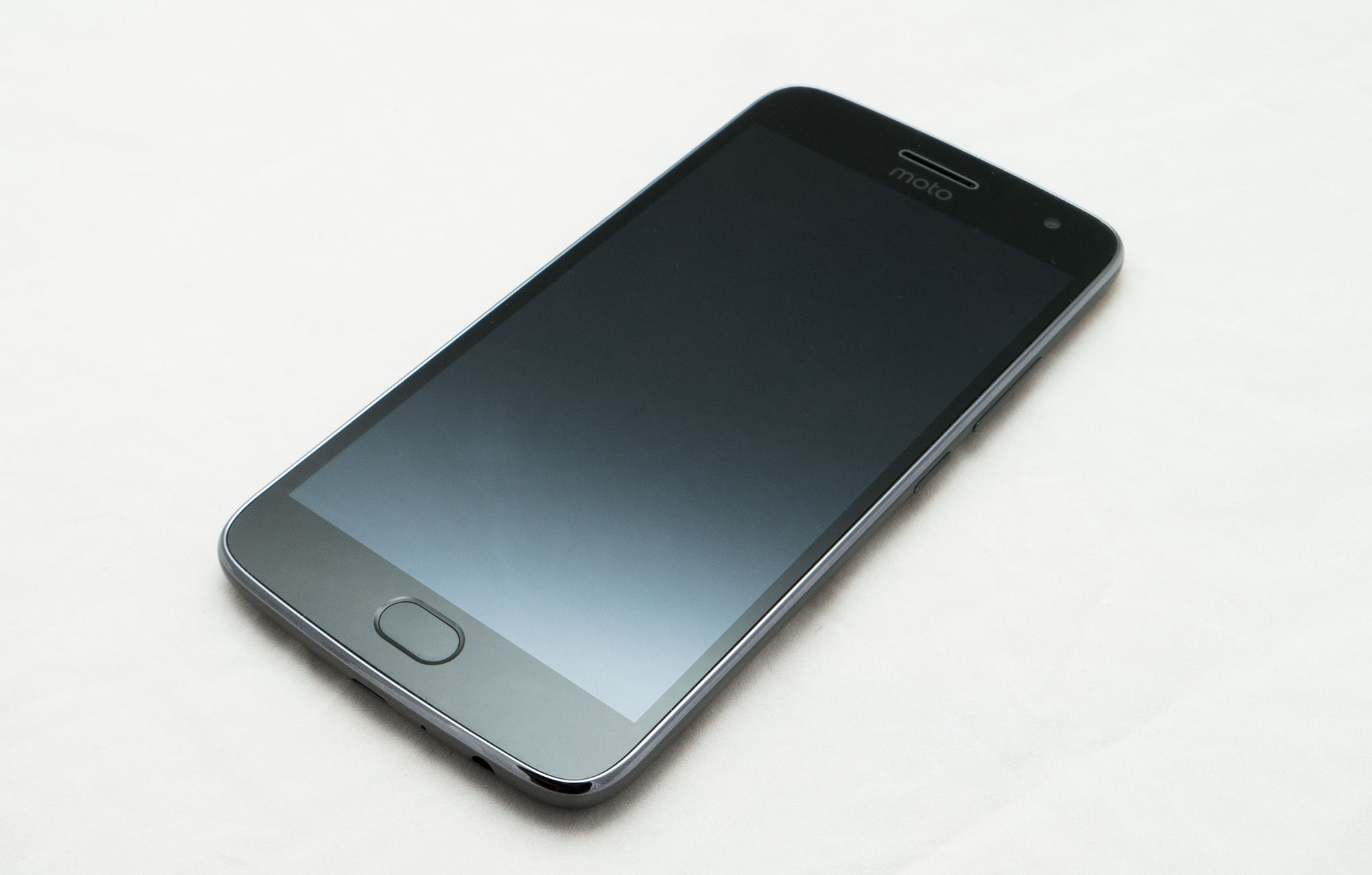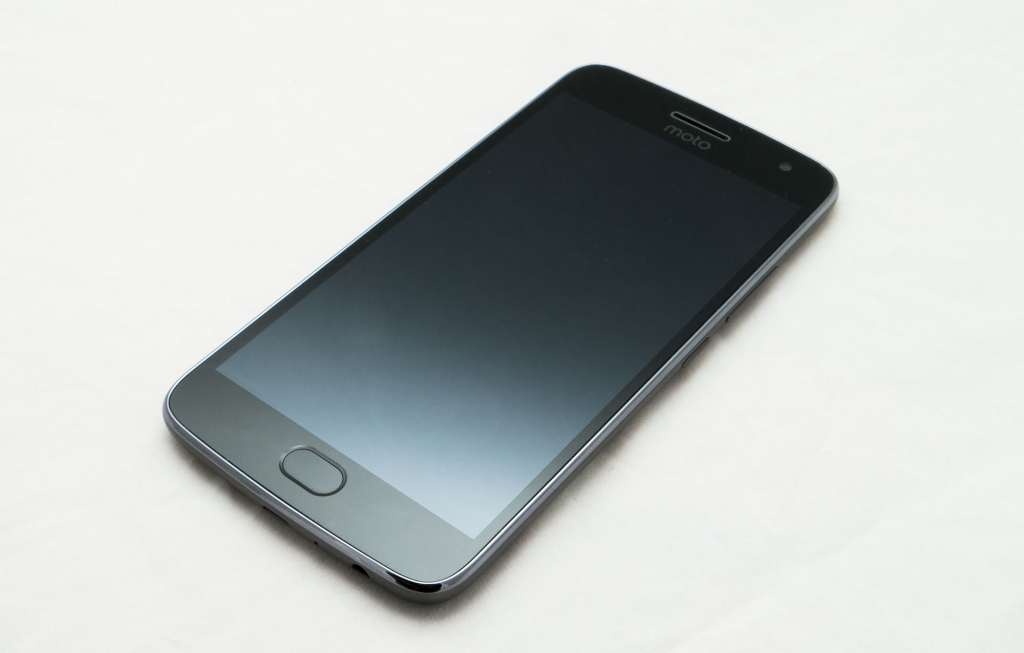 Price: $399
The return of Motorola has heralded some pretty cool innovations, and the excellently engineered mid-range marvel that is the G5 Plus is one of the best there is, delivering a metal body, support for two SIMs, a solid two days of battery life, and a fingerprint reader.
Out only quibbles came from the camera which feels like it could be stronger, and the fact that it needs a bit of water resistance, but overall, it's an impressive phone for $399.
ZTE Axon 7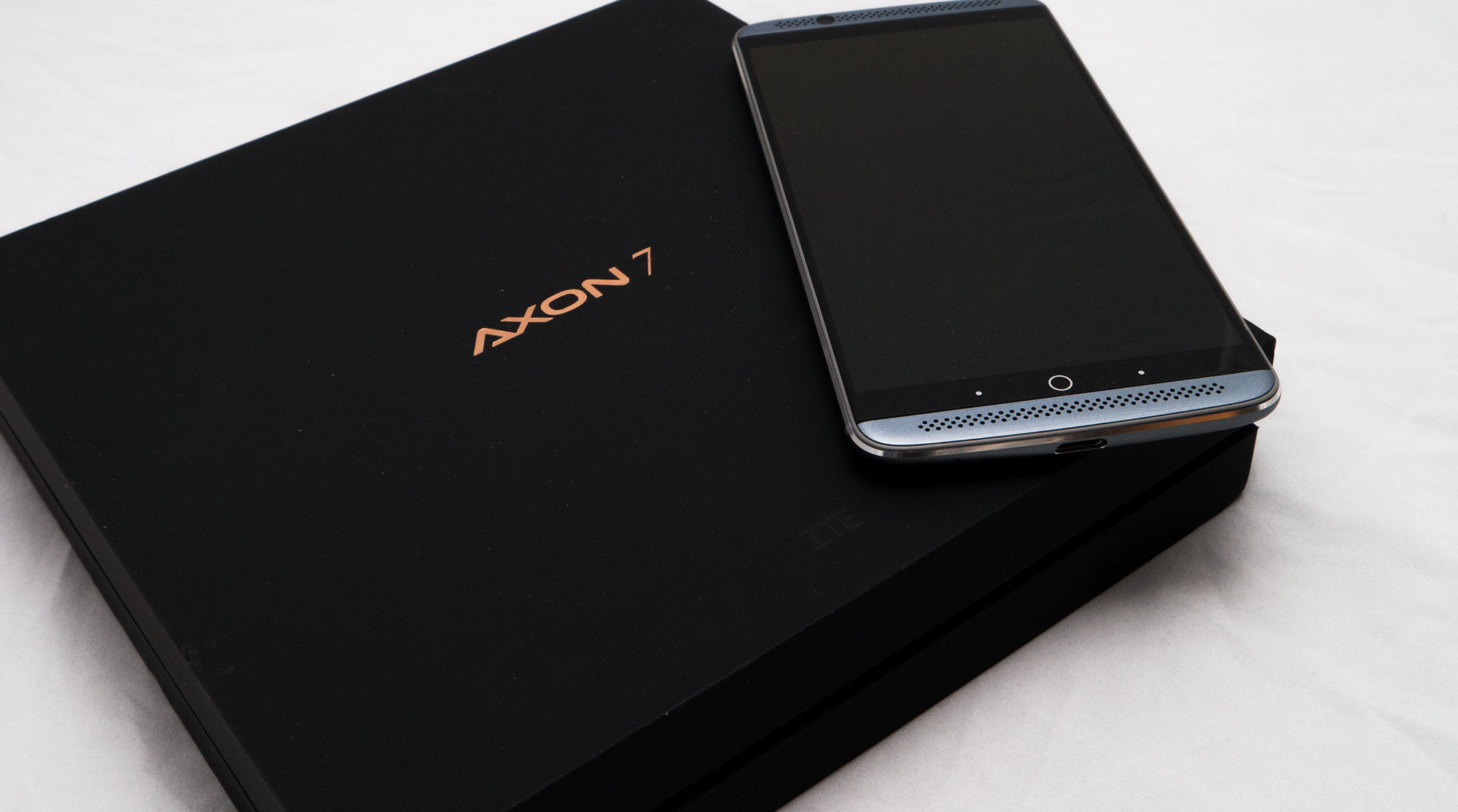 Price: $499
One of the surprising little unknown flagships for the year was ZTE's Axon 7, and while there have been better phones, a recent price drop makes it surprisingly compelling.
What was previously close to $700 is now more like $500, and that gets a good all rounder, a big battery, fingerprint sensor, and support for Google's Daydream View VR (you just need the headset). And sure, dad won't know the brand, but does he really care?
HTC U11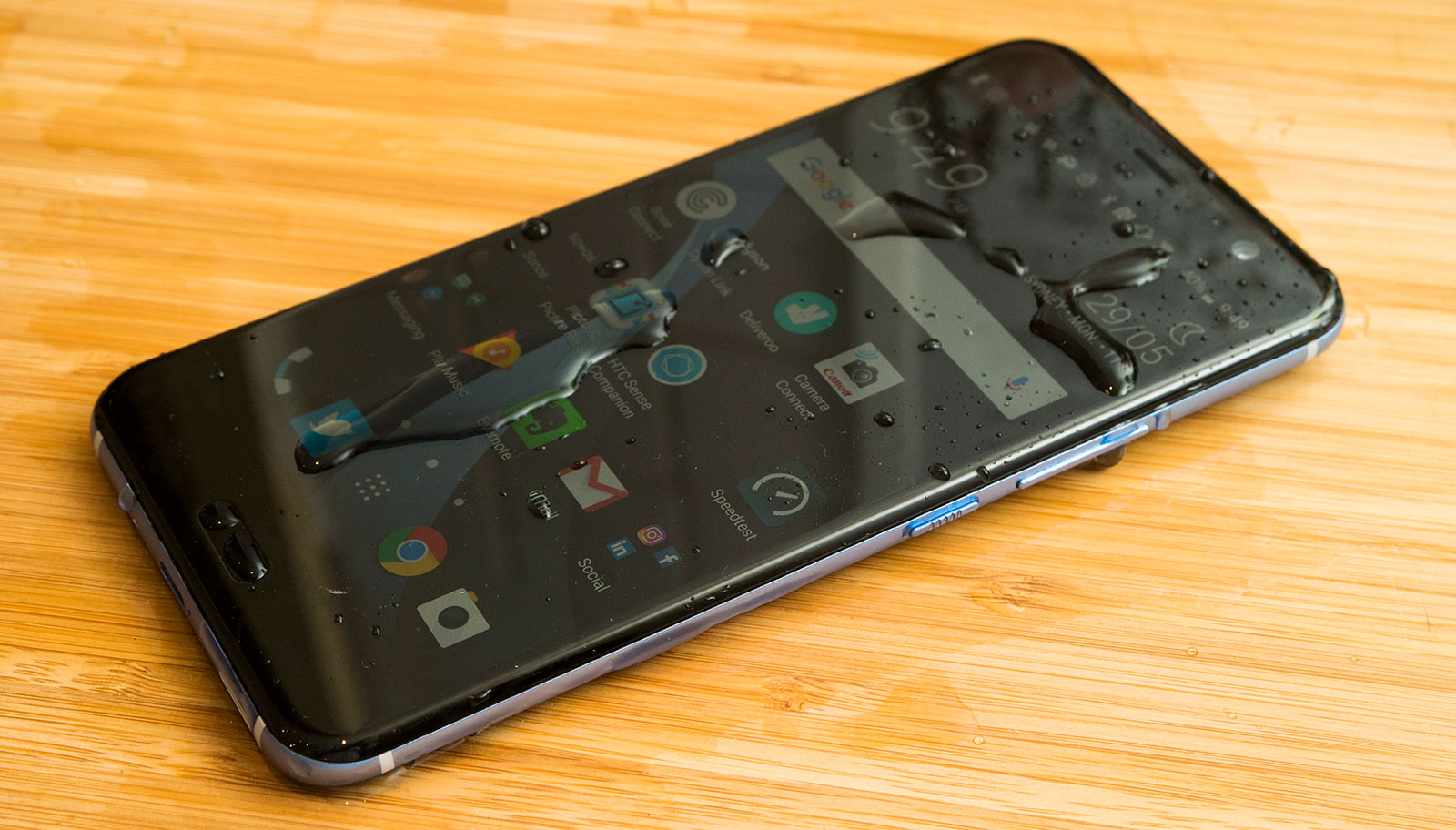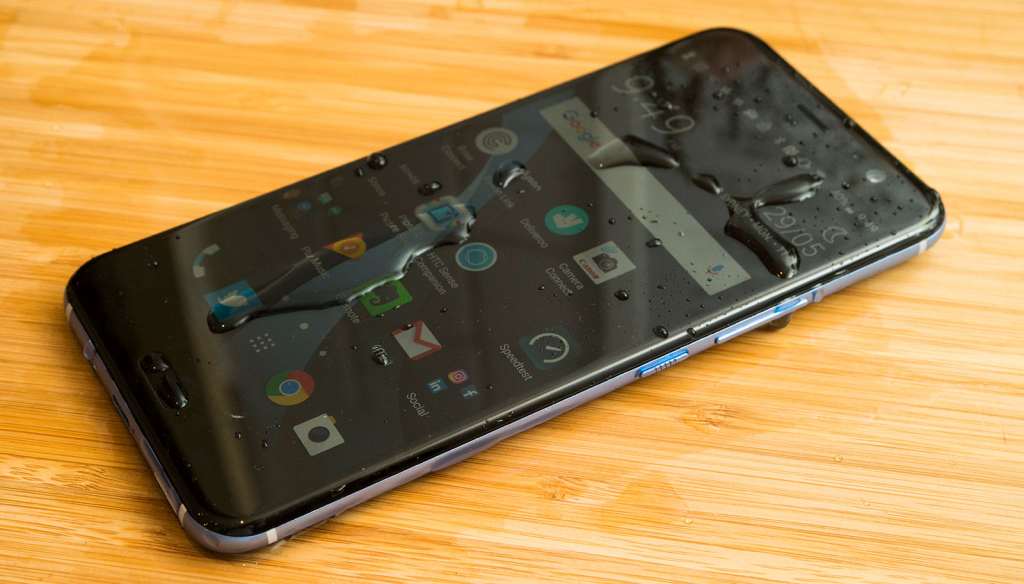 Price: $999
HTC's ultra-impressive flagship for the year 2017 also comes with a surprisingly competitive price, offering pretty much everything that everyone else does but at a slightly better cost.
Our major quibble with the U11 is that it is so shiny, and is basically like carrying a colourful mirror. If dad needs a new phone any likes colourful shiny shiny things like it, look no further.
Apple iPhone 7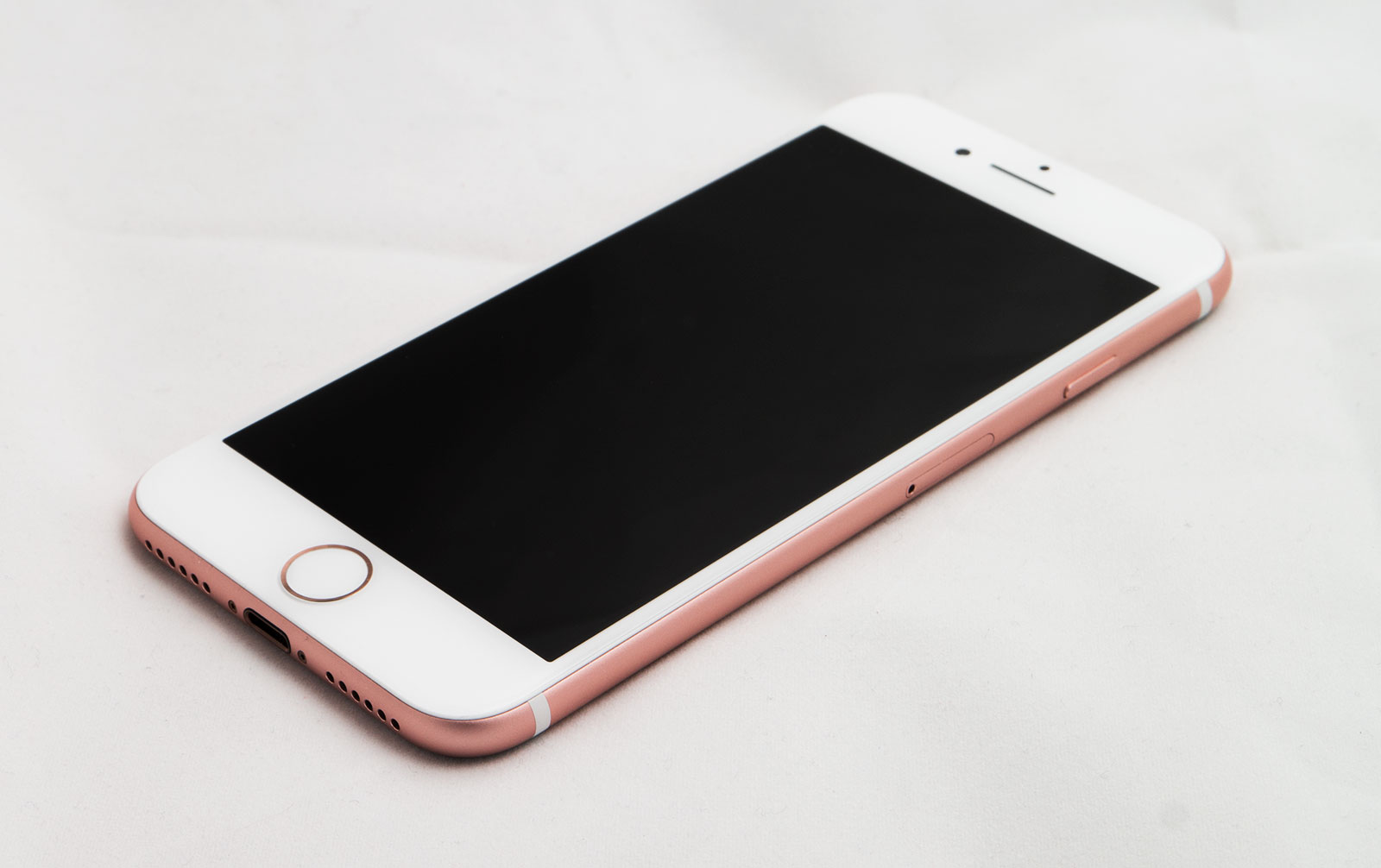 Price: $1079
It's hard to recommend this one right now, especially since the announcement of the next iPhone is likely only a few weeks away, but if dad only wants an iPhone, this is the one to get.
Frankly, we'd just give him an "IOU" and tell him you'll buy him one of the next iPhones, but the 7 is always an option, as it is currently one of the best iPhones around.
Sony Xperia XZ Premium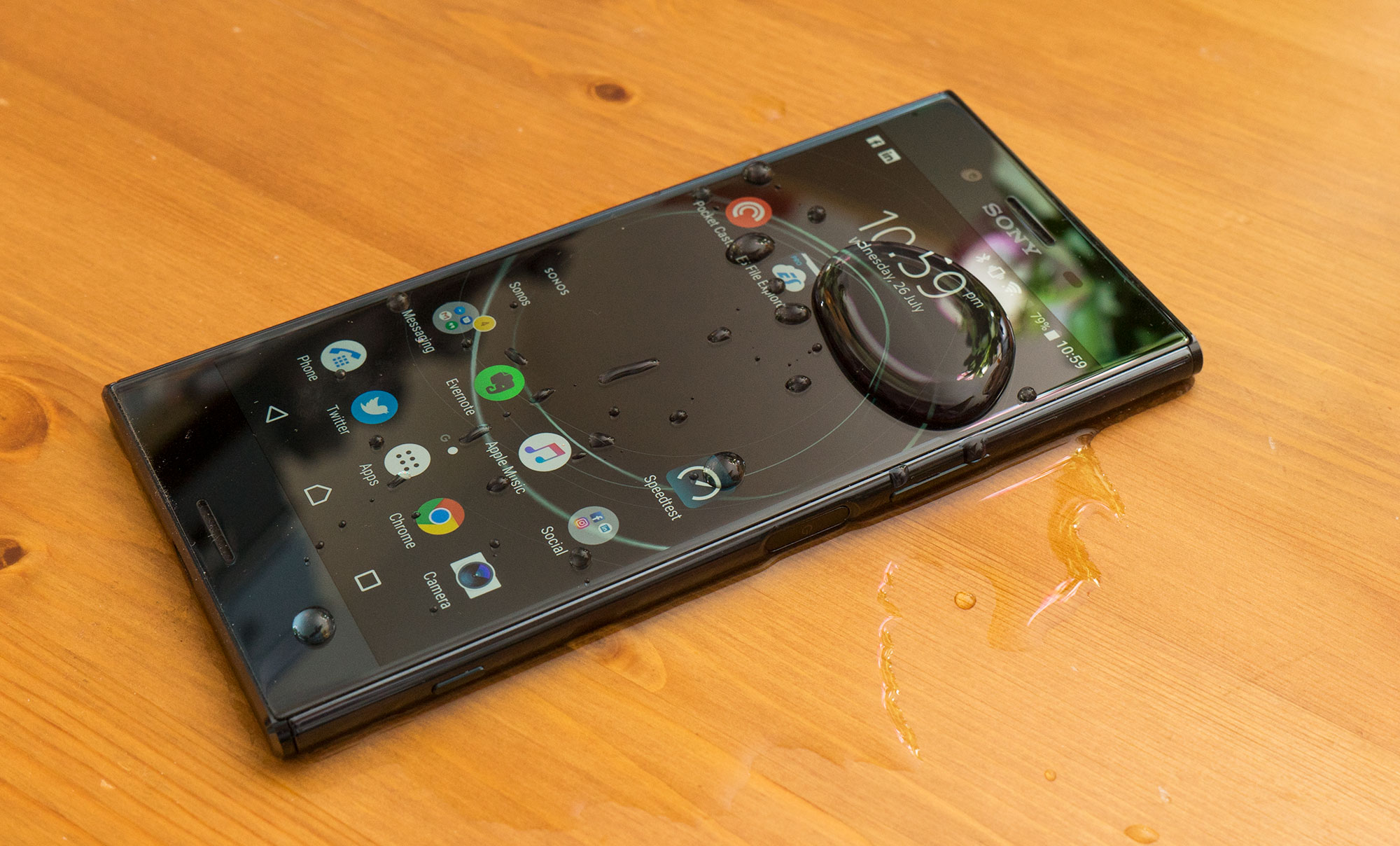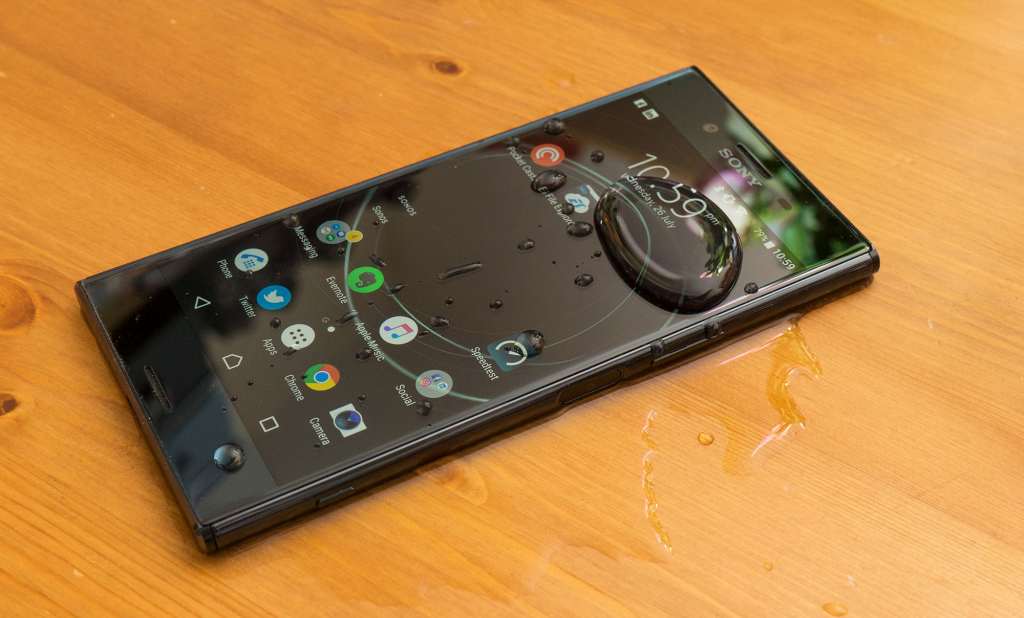 Price: $1099
Easily one of the best phones this year, the XZ Premium stands out because of the amount of features it supports. Impressive sound, water resistance, and a very cool 4K UHD screen that manages to pack in the most pixels at 5.5 inches, not to mention support for HDR.
The design is a little awkward with more of Sony's beloved rectangular angles, but it has some of the best battery life of any 2017 flagship, not to mention support for 1Gbps downloads.
Samsung Galaxy S8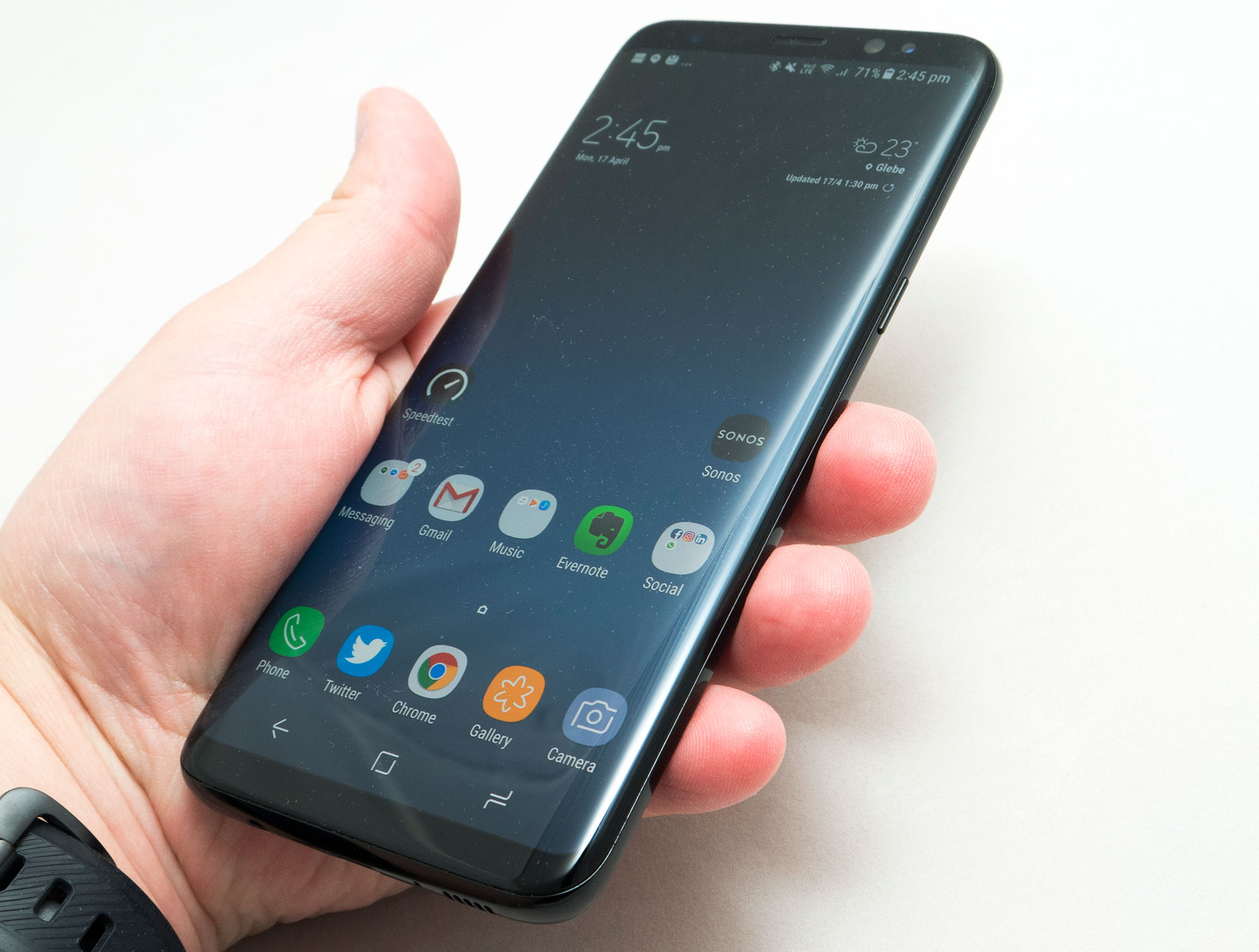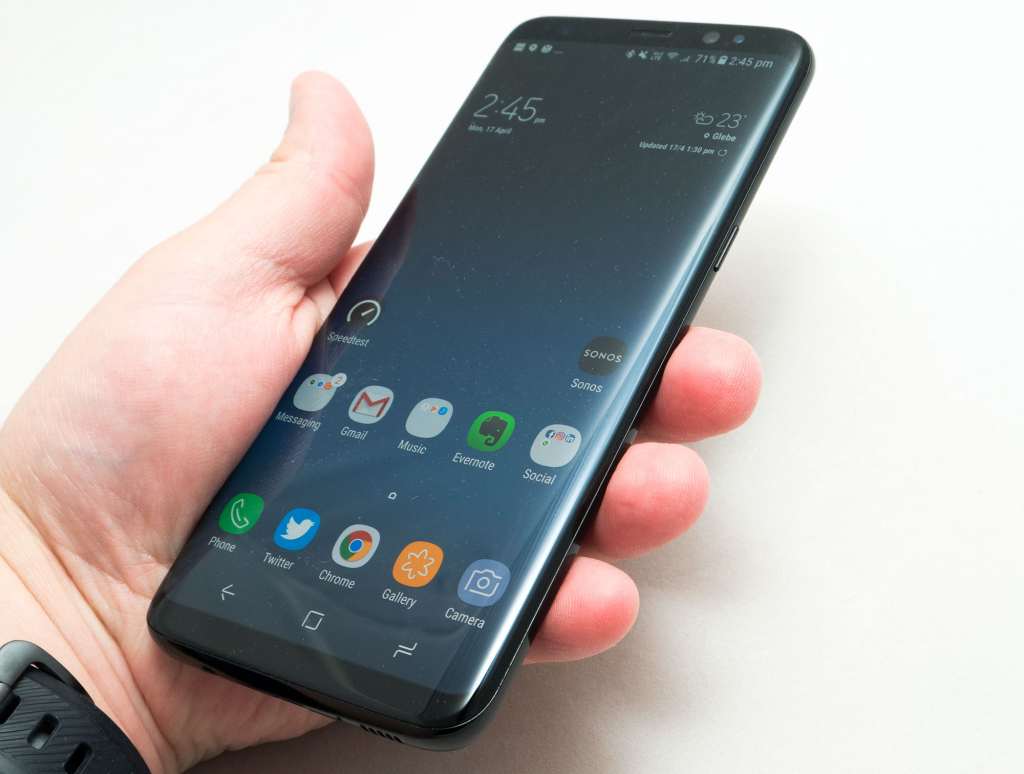 Price: $1199
A great design, excellent screen, and one of the better Android experiences — especially now that Bixby actually does something — Samsung's Galaxy S8 will likely be a contender for phone of the year, even with its new sibling waiting around the corner.
We'd like to say "get the Galaxy Note 8" for dad instead, but that won't be coming out until late September, so if dad needs a good phone now, Samsung's Galaxy S8 is still pretty darn impressive.
I love my dad, but I just want to get him something simple
We're not quite done, though.
We've said this already, but this is Pickr's editor's first father's day. He doesn't really want anything for it, and one of the reasons we spent so long on this gift guide was because it can be hard to find the right present for dads because dads can be a complex thing.
They might be sporty or arty, or both and happy to receive something fresh from the two worlds.
This guy? He's happy to receive nothing, but if the girls in his life want to reward him with the few weeks he's been a dad, simple works in spades. If your dad is in the same boat, these options work, too.
A hug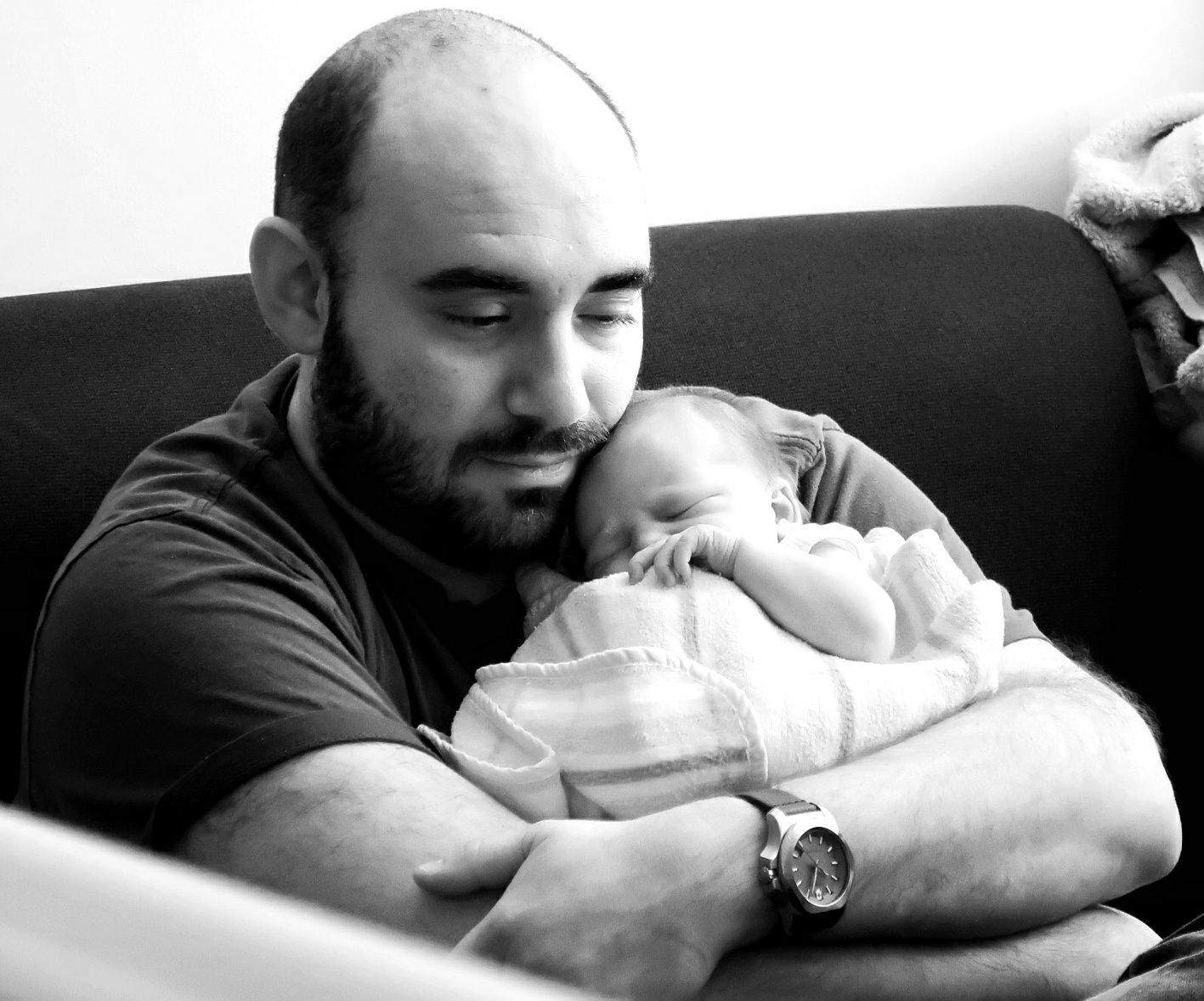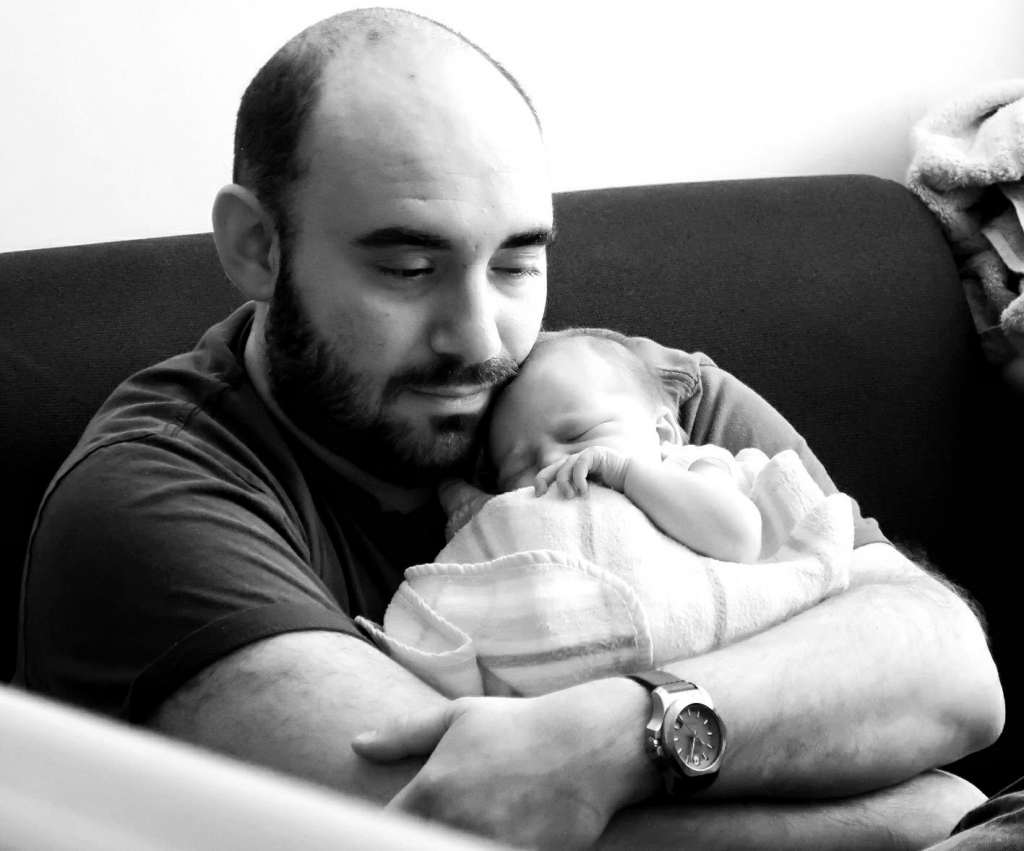 Price: Free
What beats a hug? Seriously. This is one thing all dads look forward to getting, especially if their kids are young enough to not be embarrassed by.
His socks re-wrapped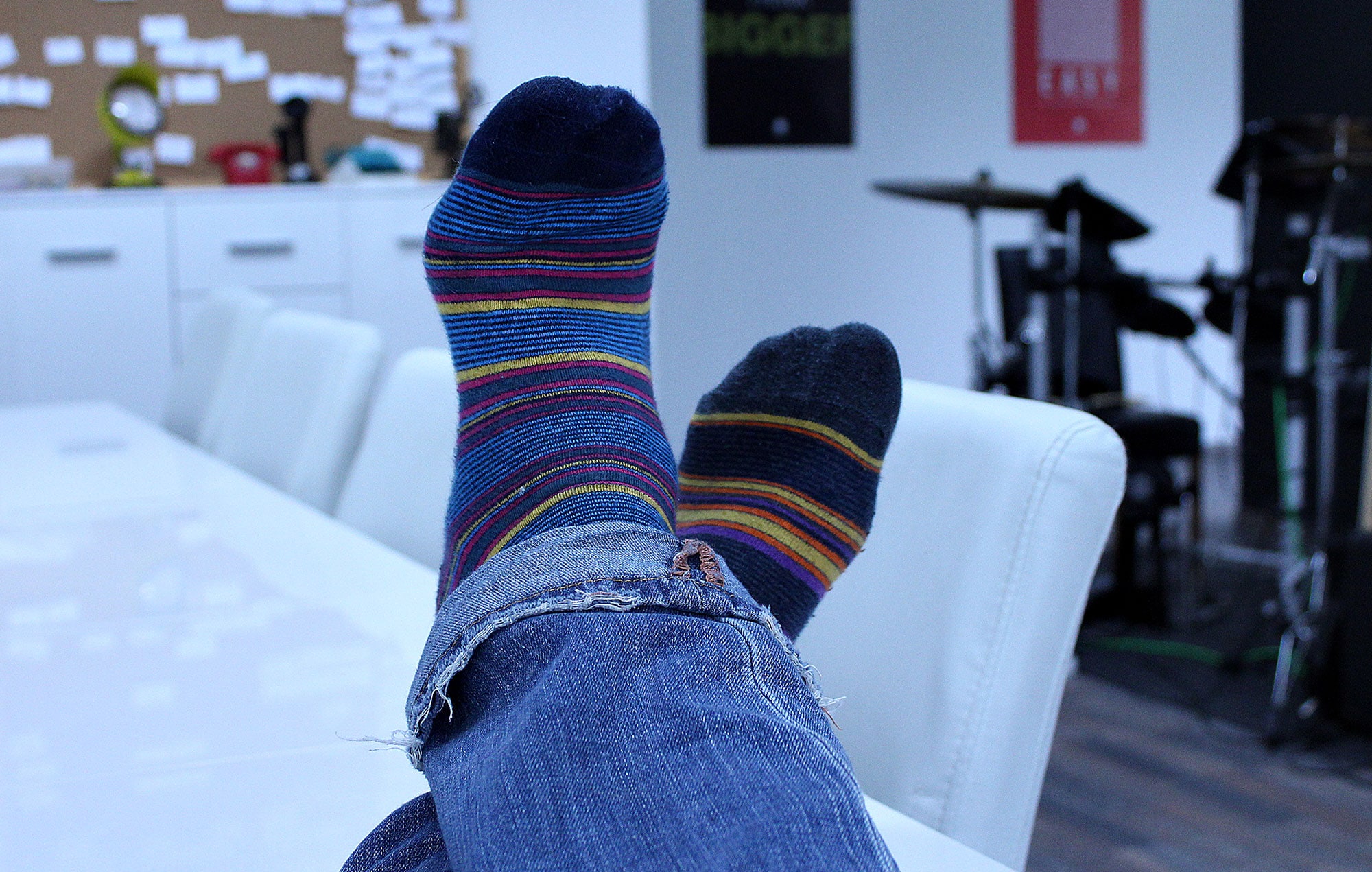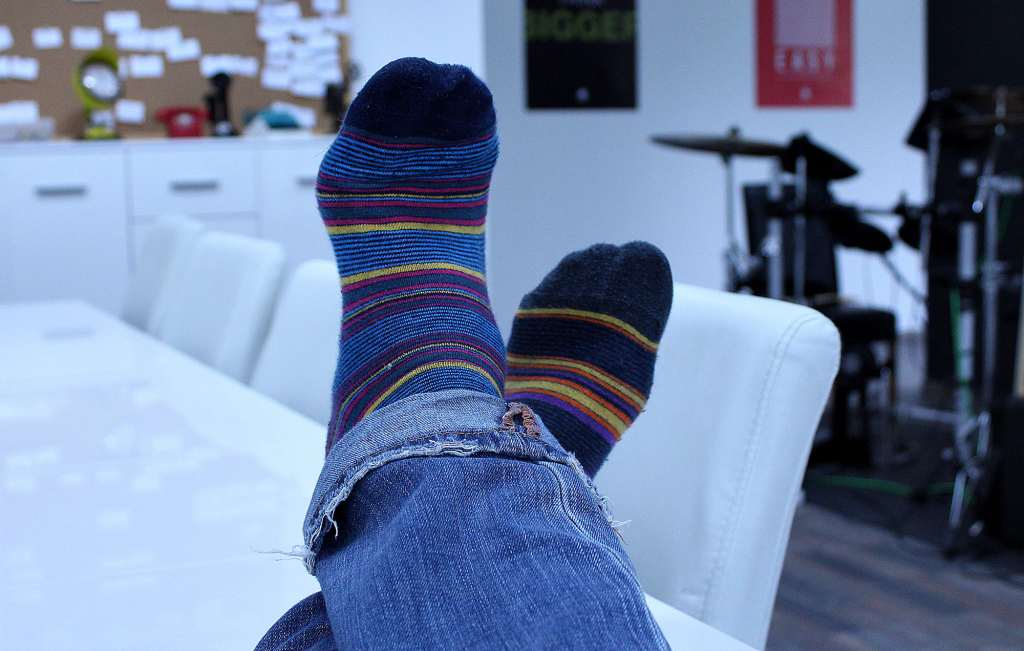 Price: Free
The age old present for dads, what beats a reward of socks, particularly those you know you've worn and are incredibly comfortable as it is?
A day off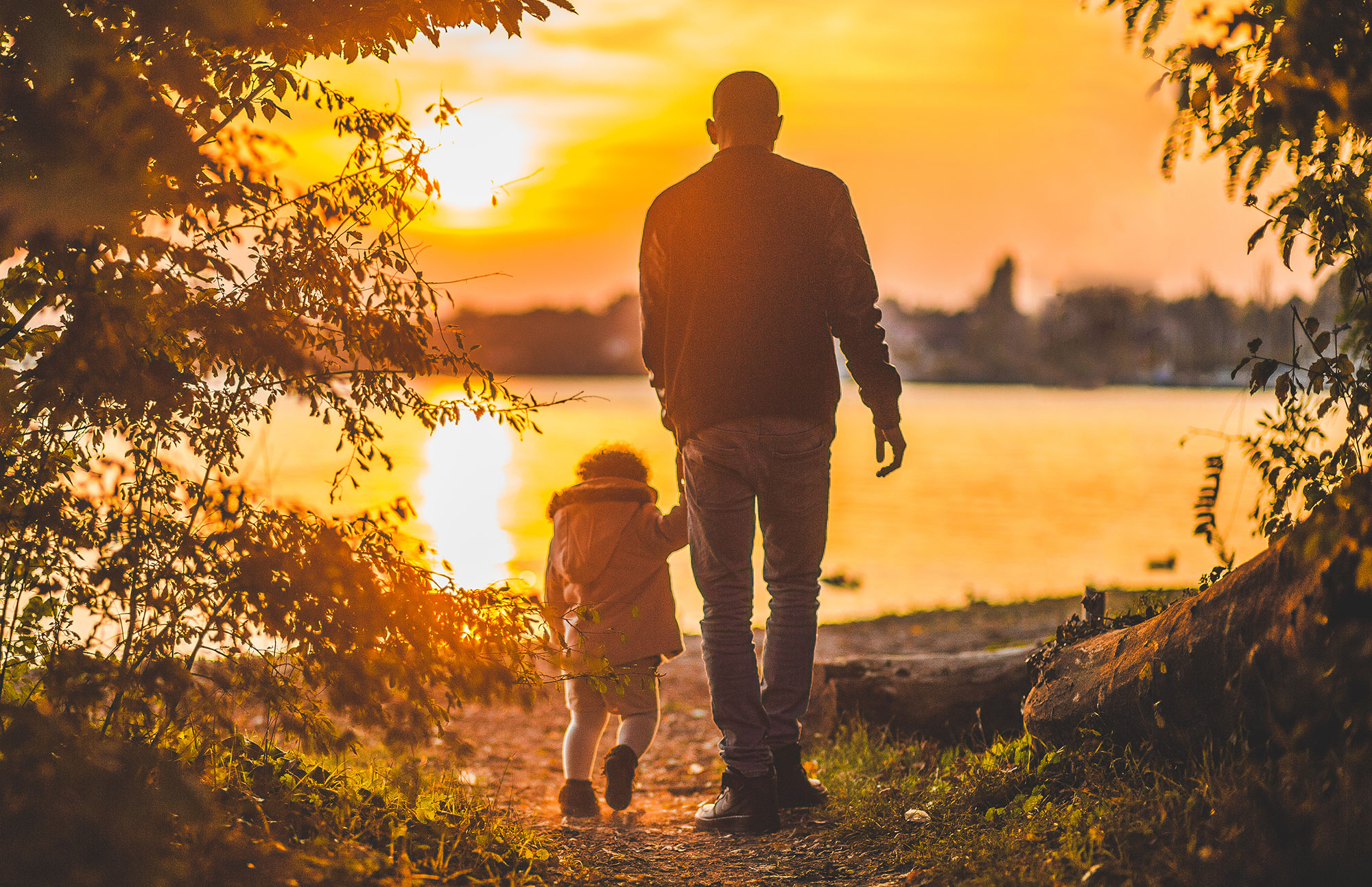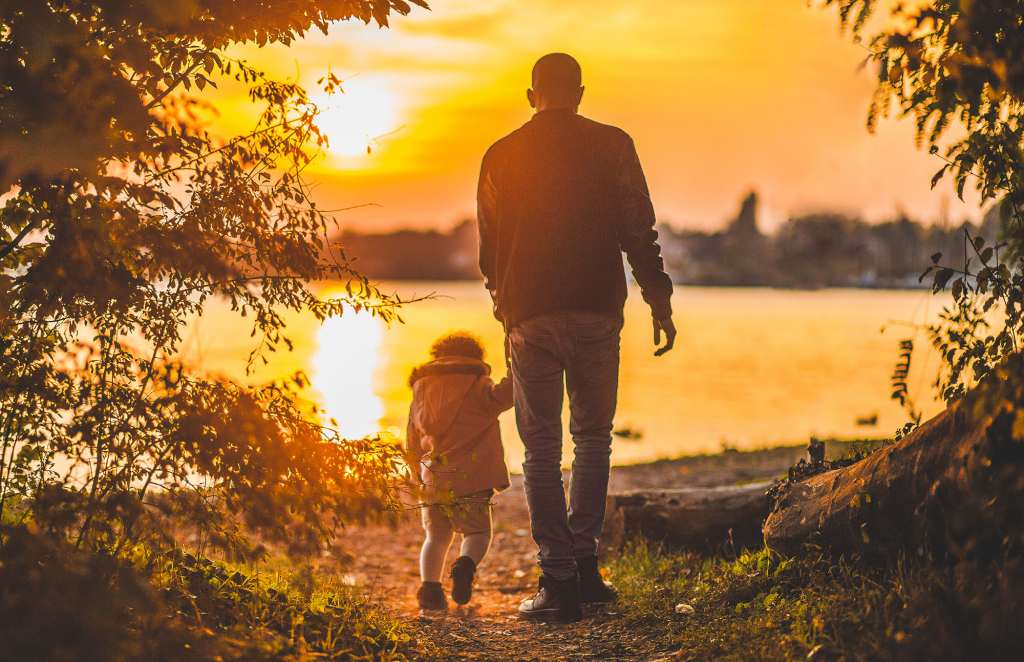 Price: Free
Sometimes you need a day off where you can just chill, so tell your dad to take a day off or get the kids to give him a specially drawn-by-the-little-ones card that says "Free Day Off For Anything You Want To Do With The Family", and see his smile grow.
A six-pack of his favourite beverage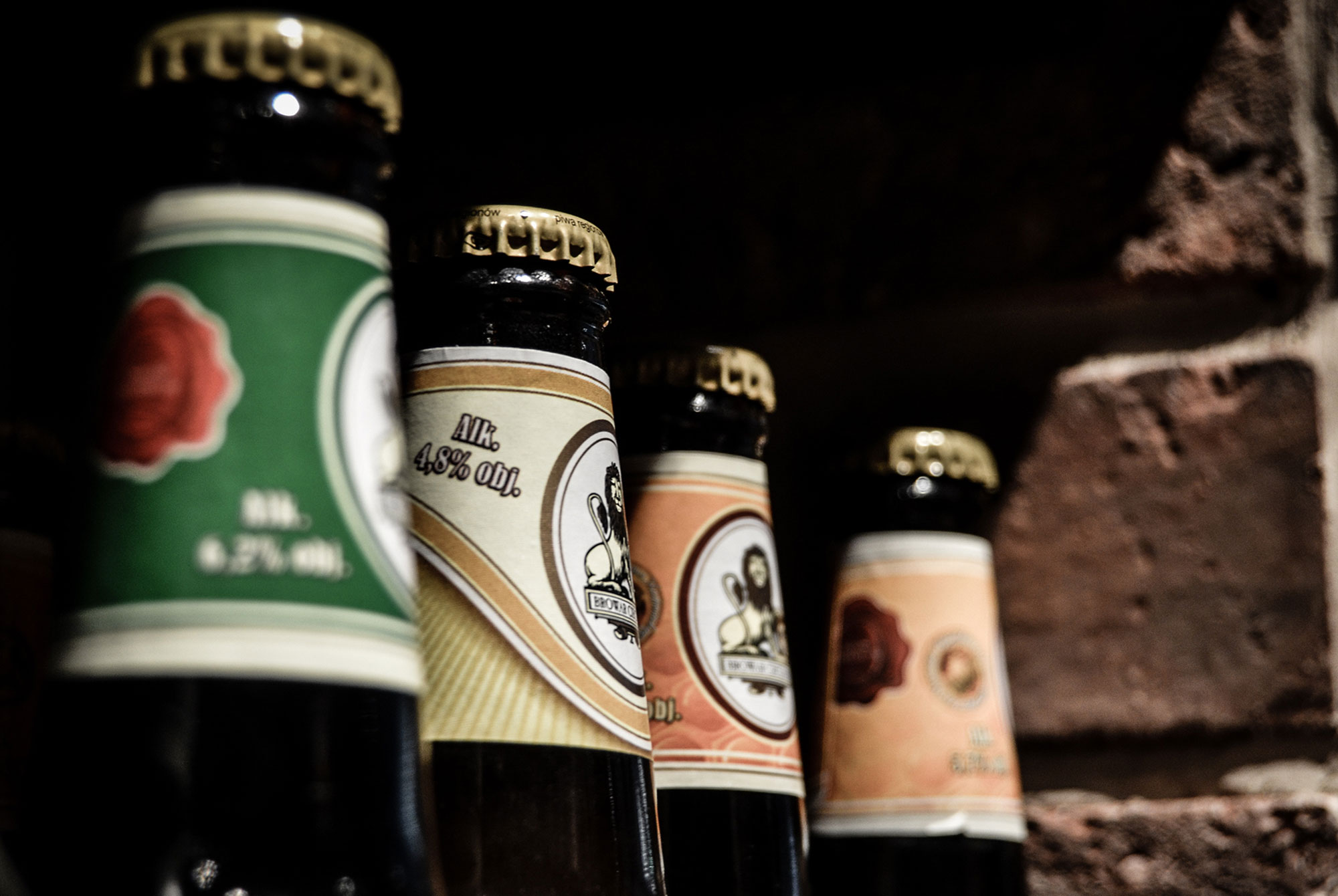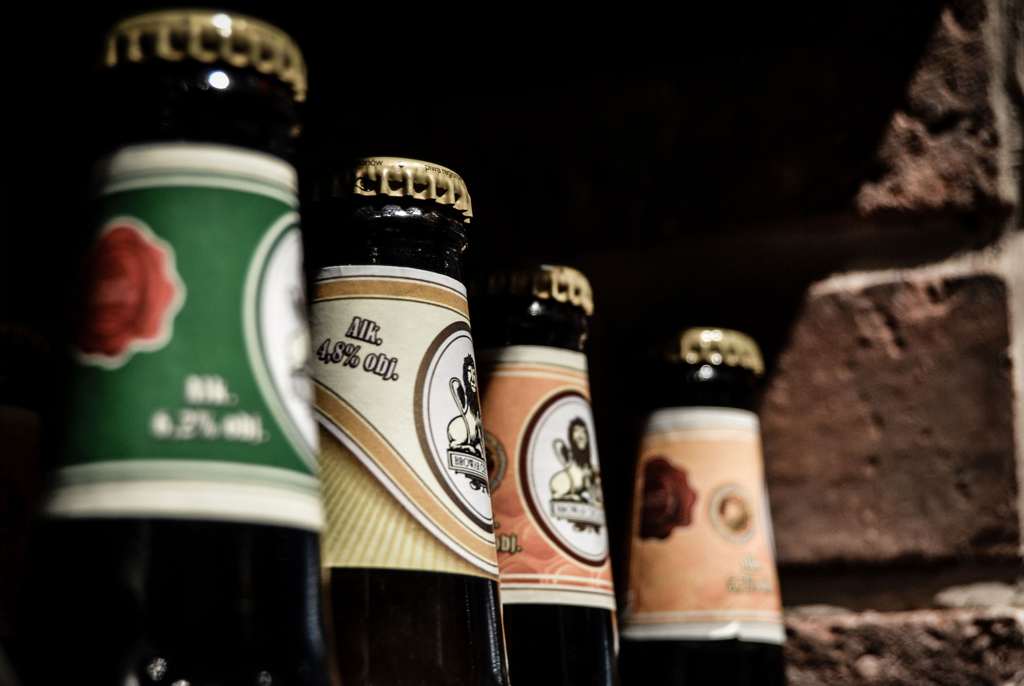 Price: $15-40
Finally, there's the beverage of choice. It's a nice way to end the week, and it's a relatively inexpensive way to get something for dad's day. It might be beer, cider, or if you're talking this guy — root beer (yep) — but it's something nice, simple, and he'll always appreciate it.