Logitech's Ultimate Ears brand has done wonders for the mobile speaker movement, and now it's doing it again, making a tiny speaker that's as waterproof as ever.
Even though speakers are finally (finally!) beginning to get better on smartphones, they're not quite at the point where they're powerful enough to blast your favourite tunes and start an impromptu party.
There's a perfectly great reason why, too, and probably a few, namely the speakers not being powerful enough, a lack of appropriately strong amplification, and probably these things called your ears that don't need the speakers of the handset to be so loud that you realise you're walking around with mobile boombox.
But if you did want to do this, a device that makes a bit of a boom does make some semblance of sense.
Logitech's Ultimate Ears band has been producing some of these for quite some time, and this week has released its tiny Boom in Australia.
Called the "WonderBoom", it would perhaps be better if it was named the "BabyBoom", because really that's what it comes across as: a regular UE Boom that has been shrunk in size in much the way you can squeeze a shape down, crushing cylinder object (like a can) into a smaller more pudgy cylinder object (like a crushed can).
The WonderBoom sees all the design traits that has made the UE Boom iconic over the past few years in the portable sound space, with bright colours, obvious controls on the surface made from giant plus and minus symbols, and of course water-resistance.
This is something UE has offered in the beginning, delivering hydrophobic coatings to its materials and making its speakers for the pool or the beach.
It needs to be noted that just like all water-resistant devices, the ratings are tested for freshwater, so if you do take this speaker (or any water-resistant/waterproof gadget) to the beach or the pool and it gets wet, wash it under the tap when you're done to clean off those minerals and chemicals. They may be water-resistant, but they're sure not salt- or chlorine-proof.

Still, the idea with the WonderBoom is that it's water-resistant enough to just float thanks to an IPX7 rating, essentially creating a floating speaker, or one that you can tether to yourself and just turn into that personal human soundbox you've always wanted to be, but your voice box wasn't quite loud enough to accommodate for.
"Don't be fooled by its size or price," said Charlotte Johs, General Manager of Ultimate Ears, adding "this little beauty is also a beast."
"WonderBoom is a pint-sized, super-portable Bluetooth speaker with surprisingly big sound. And, just like the rest of the Ultimate Ears family, it's also virtually indestructible," said Johs.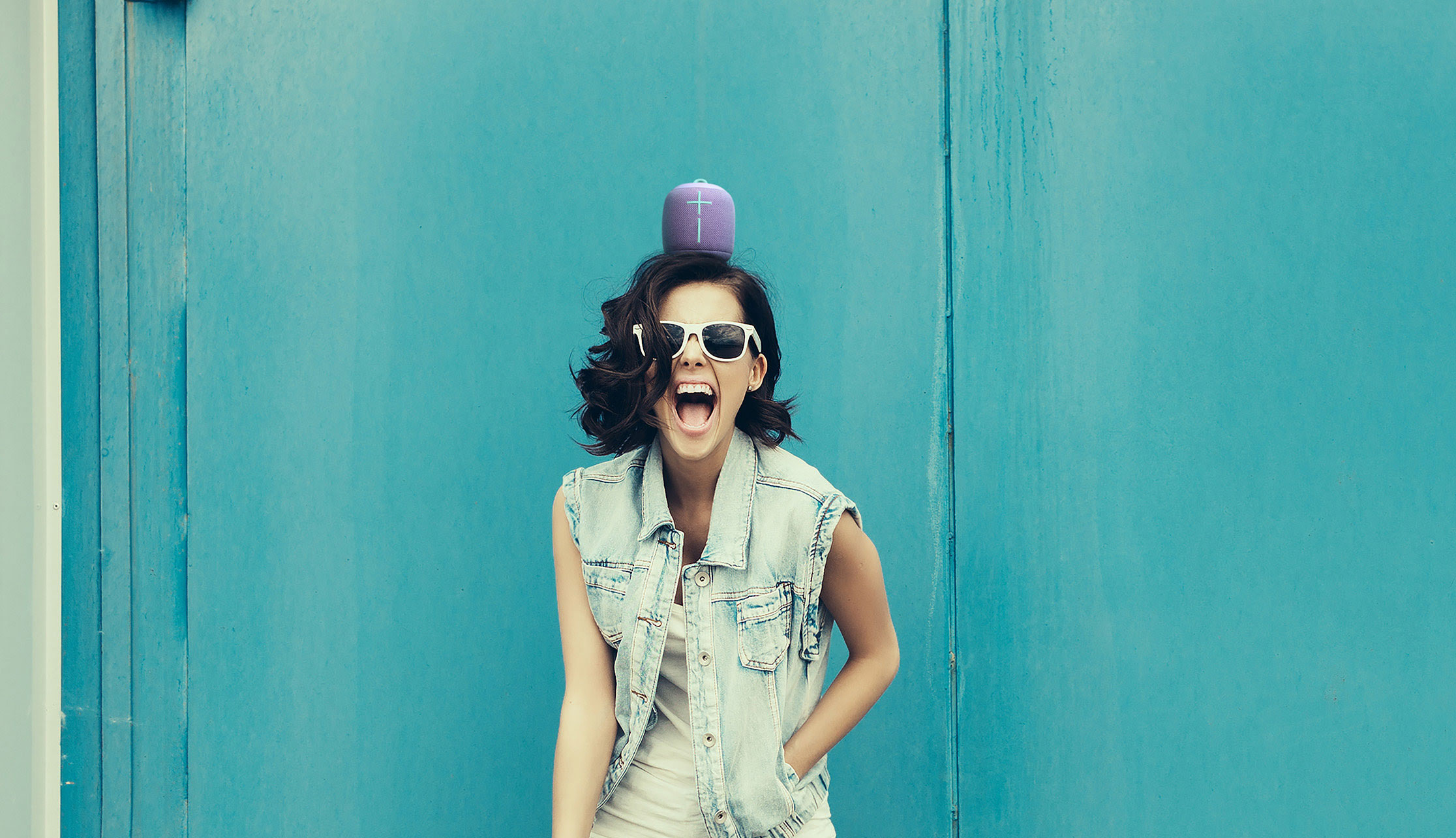 Durability is one area UE is pushing too, because while we're unsure about the design's stability when dropped, UE is calling it to be drop-proof from up to a little over a metre.
Factor in a ten hour battery life, large wireless range, and the ability to link two at once for stereo WonderBoom goodness and you have an interesting little box, not to mention a seriously competitive one, grabbing a price tag of $129 locally.
We'll have our review on the WonderBoom soon enough, but if you can't wait, Harvey Norman, JB HiFi, and Apple stores will get the speaker first.