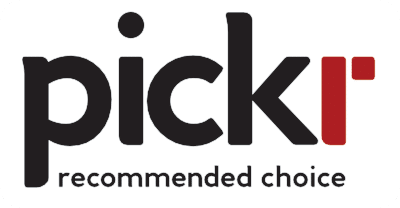 A good pair of wireless earphones isn't always easy to find, but the targets are pretty specific: you want great balance, a good amount of volume that doesn't overload your ears, and a battery that keeps you going.
Fortunately, Bose's SoundSport Wireless checks every one of those boxes, and then some.
Design
No stranger to earphones, the latest pair from Bose takes a familiar style the company has previously built in a corded capacity and — as the name suggests — cuts ties with the tether to the phone.
The pair in question is part of the SoundSport series, a range which has been primarily designed for folks keen on going for a bit of a run.
Made from plastic, silicone, and rubber, the SoundSport has always been fitness-focused, and the SoundSport Wireless take that older design and makes them, well, less reliant on the cord, delivering audio over Bluetooth but also bringing in some connectivity for modern Android devices thanks to Near-Field Communication.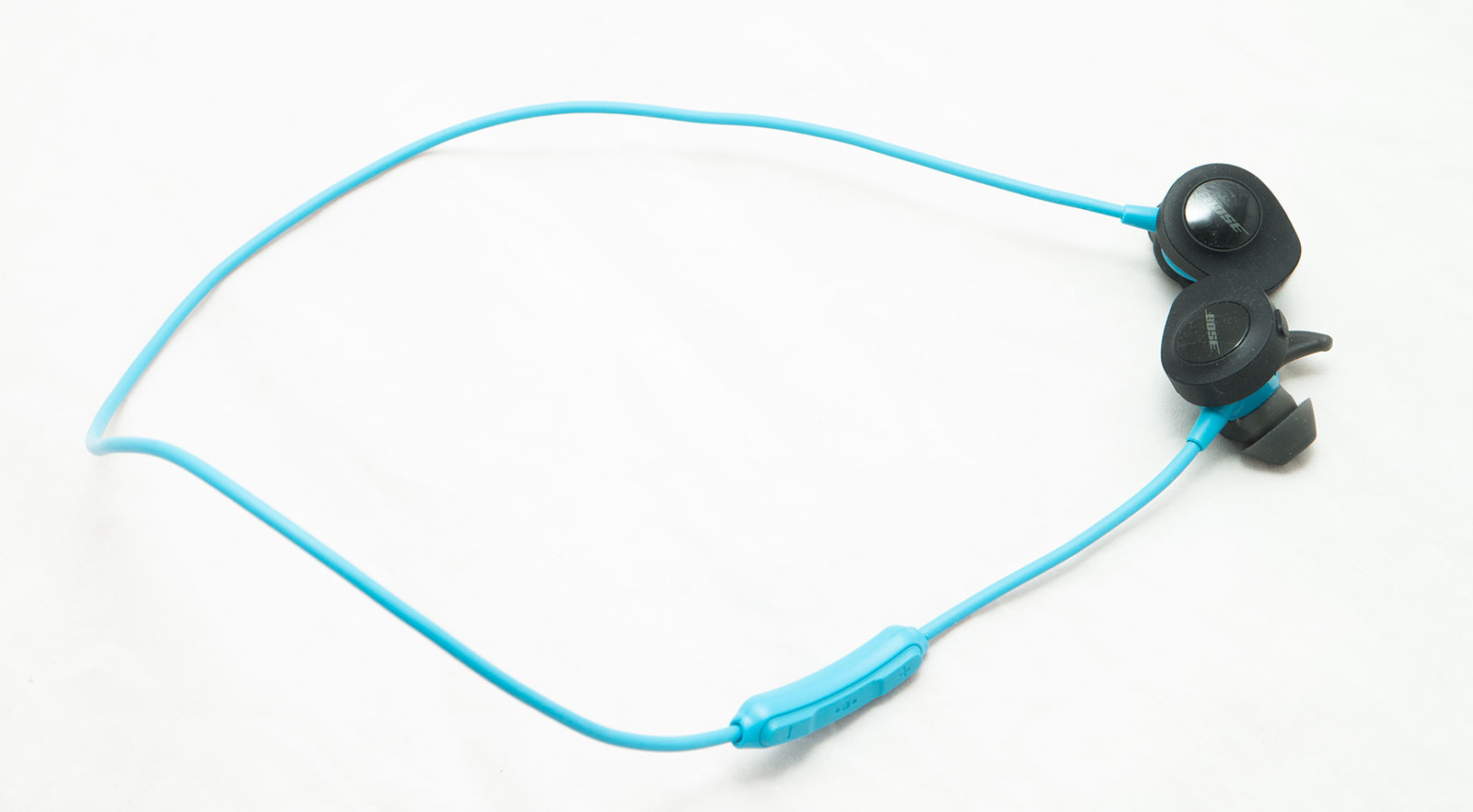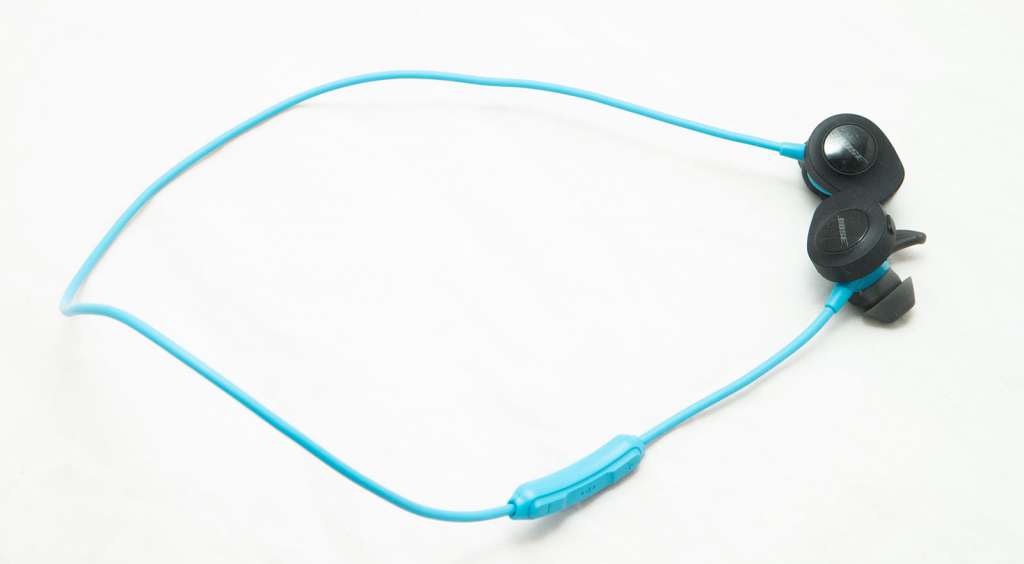 The look of the earphones is pretty simple, and our black and teal SoundSport Wireless earphones are quite fetching, with the bright blue holding the two earpieces together making them very easy to find.
You won't find a lot of experimentation in the design here, and honestly we think it's a look that works well. This is Bose building a pair of wireless earphones that look exactly how you'd think a pair of wireless earphones would look, and we approve.
Features
Because they're built to be wireless earphones, you'll find two earpieces that can talk to your phone by way of Bluetooth, with a small battery inside capable of lasting six hours per charge, and taking roughly two hours to charge up.
Fortunately charging is very easy, with a small door on the right earpiece revealing as microUSB port, making them very easy to power up when you're running out of life.
Bose includes a few tip variations for you to choose between, and a small case, too.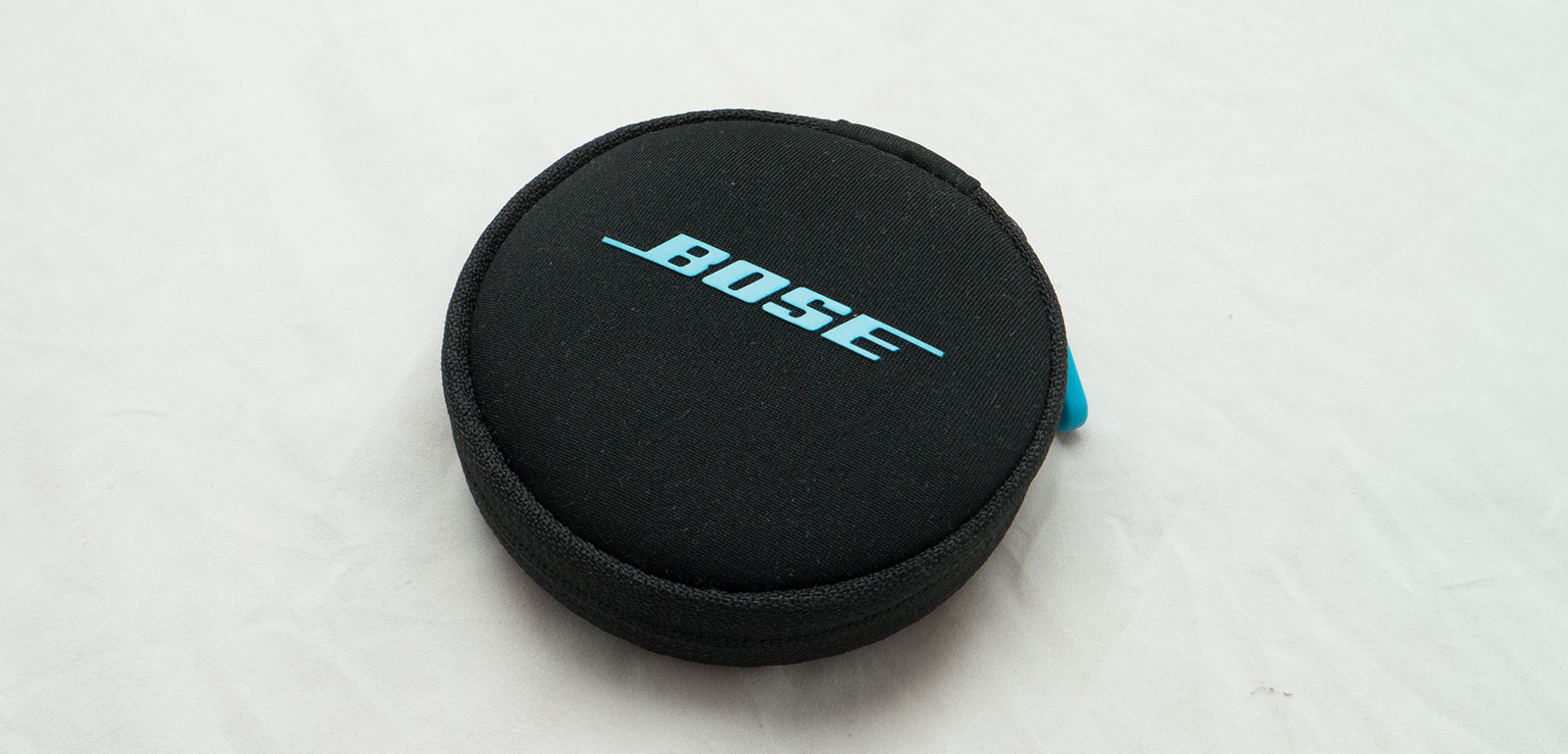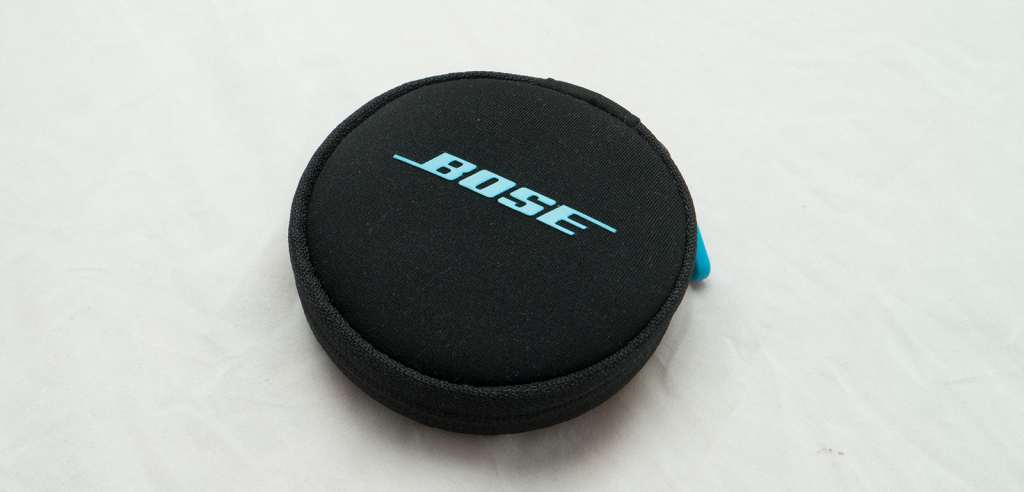 Performance
With the features out of the way, it's time to get stuck into performance and usability, and that's an area we test out using Pickr's Listnr Sound Test, a list of 25 songs that you can check up on and listen to yourself.
Pairing with a phone is first, though, and that happens simply by holding the power button down on the right earphone for a little longer than the normal power cycle, switching the phone into pairing mode and connecting your phone appropriately.
If you have an Android phone with Near-Field Communication technology on-board, you could always put the two near each other and let them pair that way, but switching into pairing mode is just as easy, and from there you just connect your phone from the settings menu. Easy.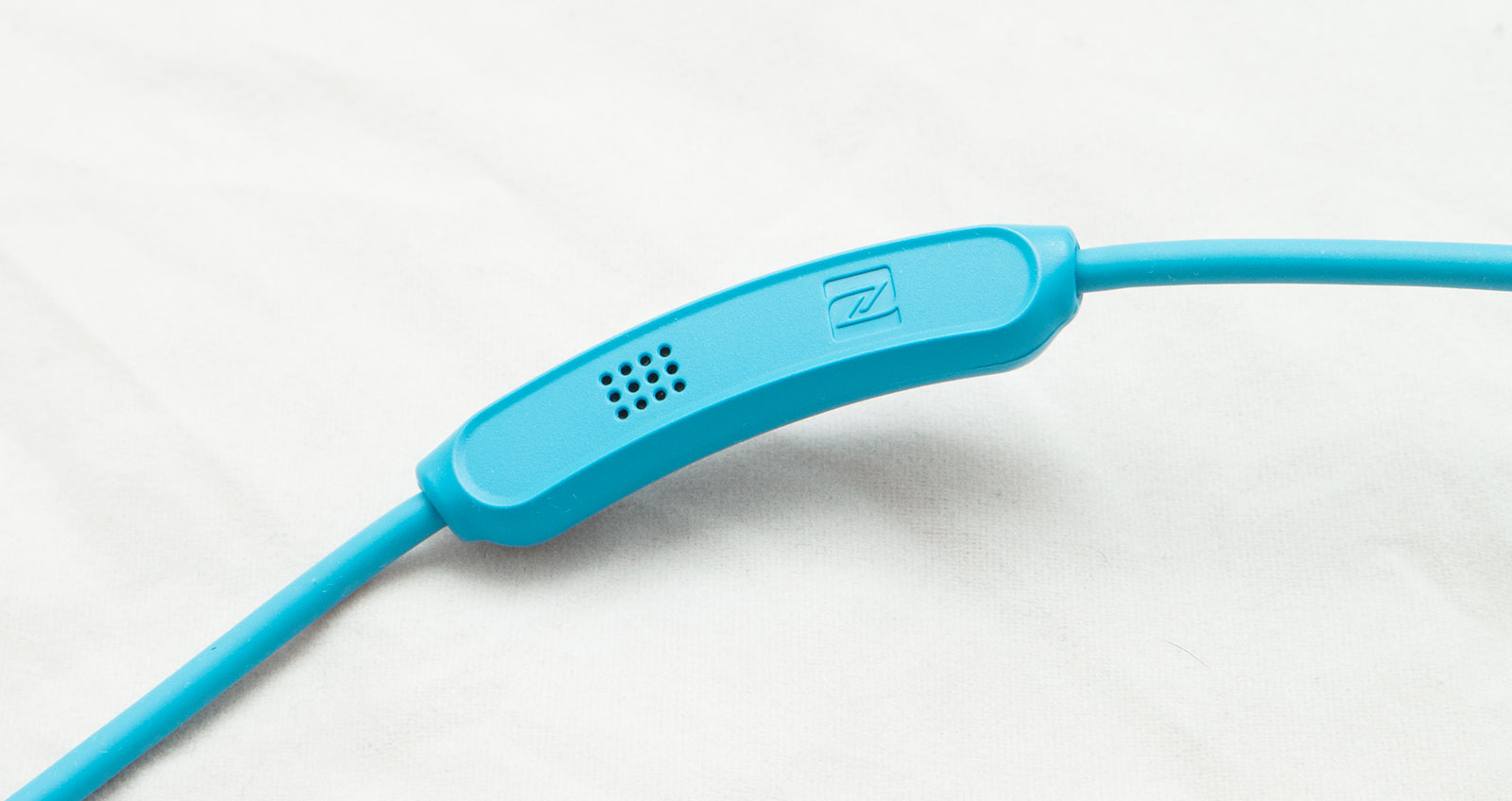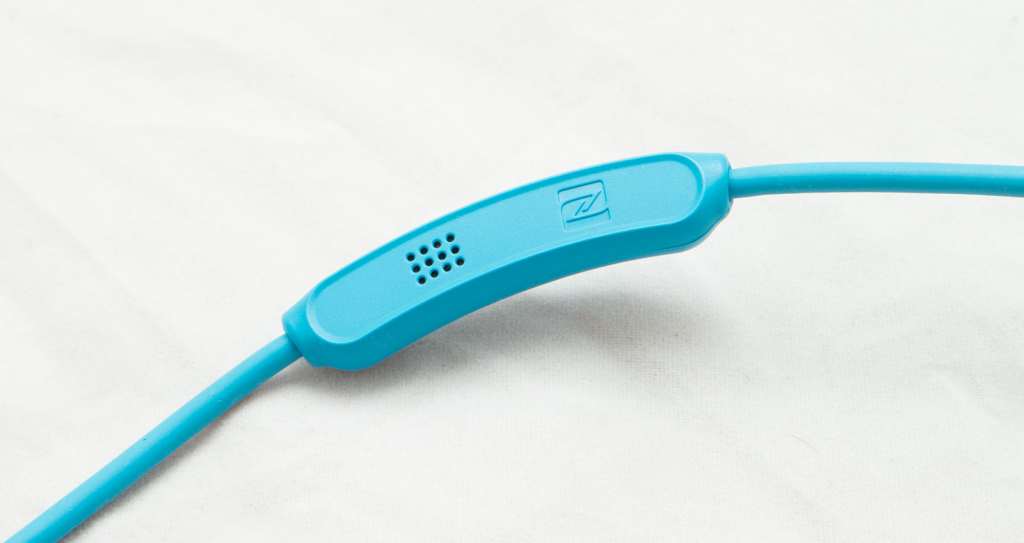 Once you're in, it's time to listen to music, and that starts with some pop, as Pentatonix's vocal-only take on Major Lazer's "Lean On" sets the stage well, with lovely highs, solid mids, and a nice punch to the vocal delivery of bass the band provides. It's solid start with a rendition that offers good separation and a sound that's easy to get into.
Electronic from Ellie Goulding and the Propellerheads keeps the balance going, offering a nice meaty bottom end without losing focus to the mids and highs, delivering warmth and surprisingly good detail, so much that you might not think these are wireless earphones.
Music with a heavier punch to the bass definitely shows it off, with a good boom and punch from Mark Ronson's "Uptown Funk", as well as Michael Jackson's "Billie Jean", and even some of the subtle sounds can still be heard, with distinct separation noticed too.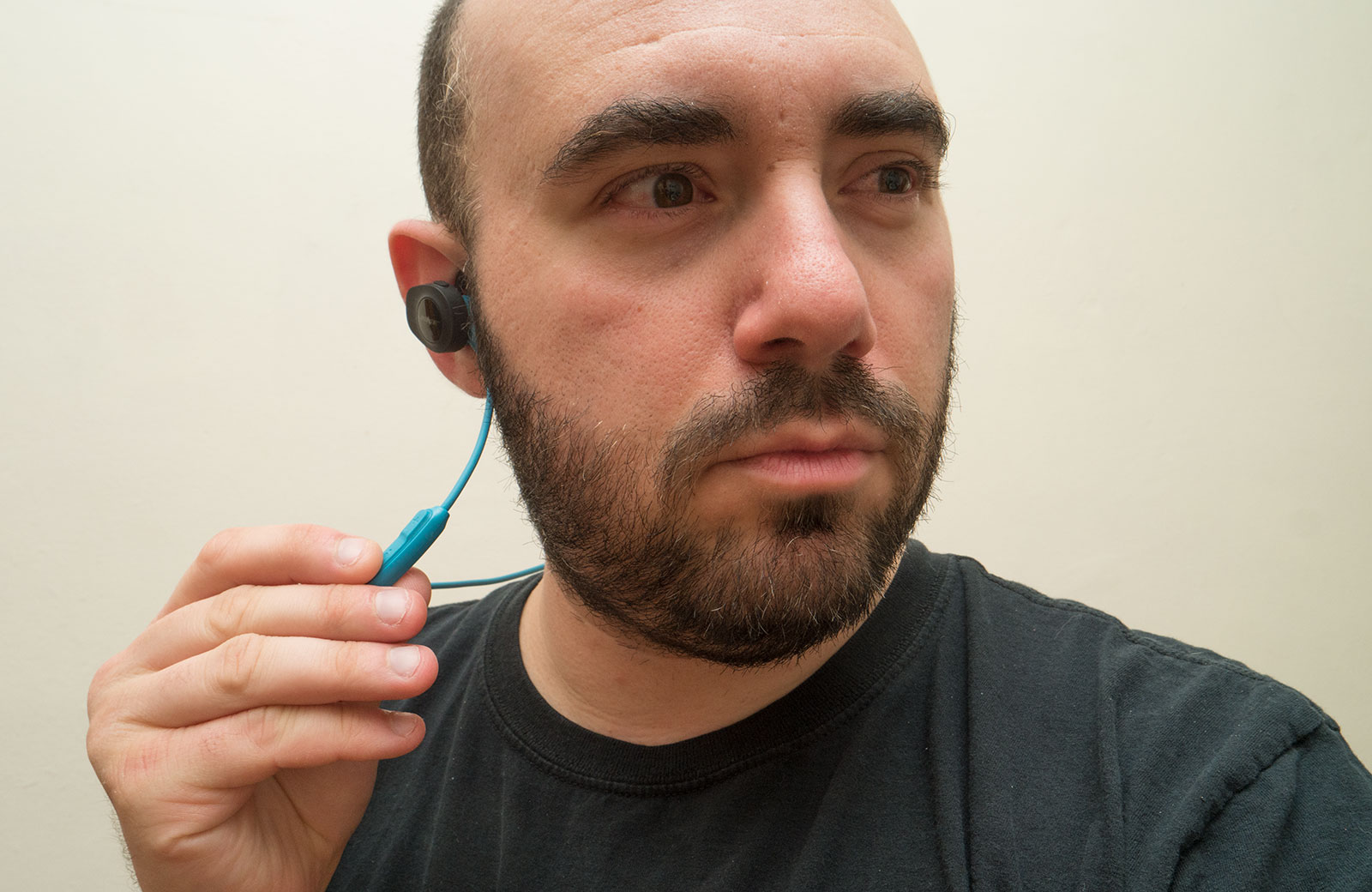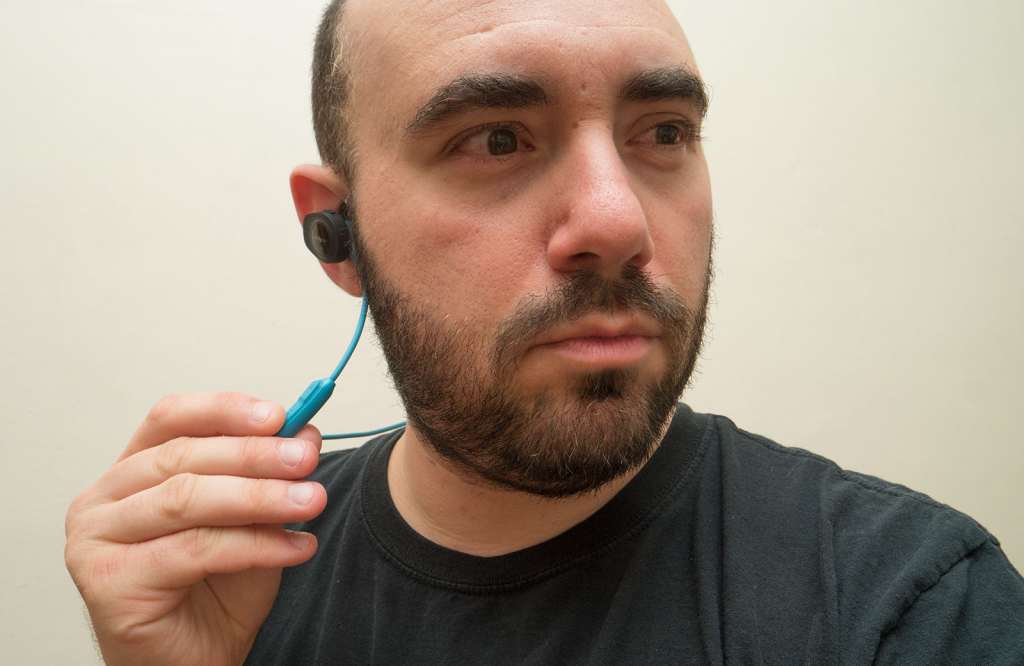 The Bose SoundSport Wireless also fare well with music driven less by mixing and more by instruments, with the harsh by strong sound of the Deftones' "Change (In the House of Flies)" strong with warm mids and nice highs atop a noticeable bass, and that feeling — really the personality of the earphones — came through on Nirvana and Muse, too, with the feeling a little softer but still strong and clear in older rock from The Who and The Beach Boys.
Classical and jazz were handled well, too, with a richness evident in Christian McBride's two instrument "Fat Bach and Greens", while Nigel Kennedy's remake of "Winter" from "The New Four Seasons" was sharp in its attack and very clear. And we enjoyed listening and re-listening to these tracks a few times just to see if what we were hearing was right, with a bottom end that wasn't over-emphasised in either of the tracks we played from Miles Davis or Dave Brubeck, and a nice sound to the mids and highs that made you feel the earphones were warm.
That's a style we like, and something you don't always hear from wireless earphones. We love it when we hear it, so it was nice to hear the SoundSport Wireless range from bright to warm, mostly settling on the latter.
One thing's for sure: these are some of the best sounding wireless in-ears you're going to hear, and Bose has done a tremendous job getting the small earphones to be strong enough on rendition to do your songs justice.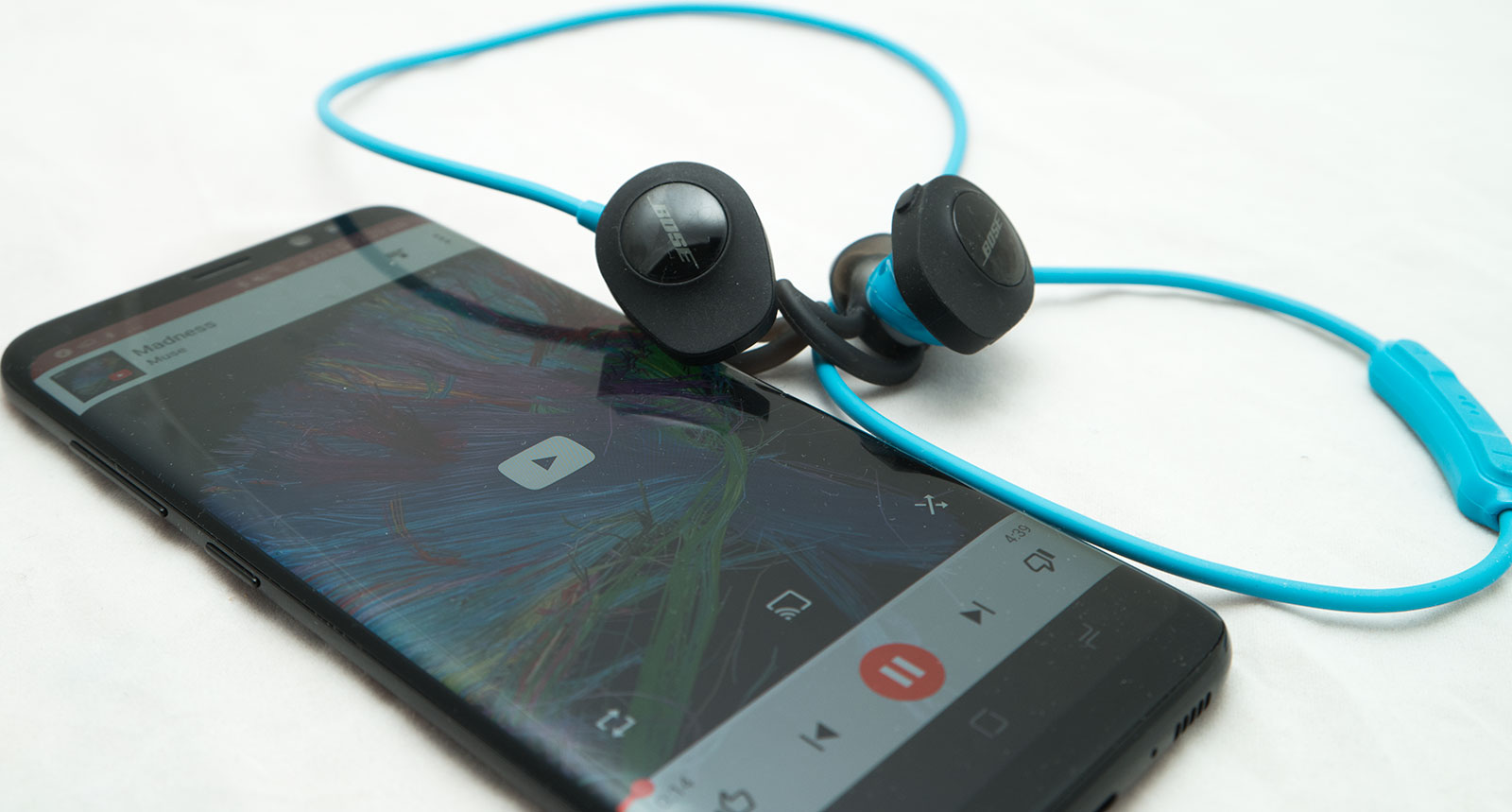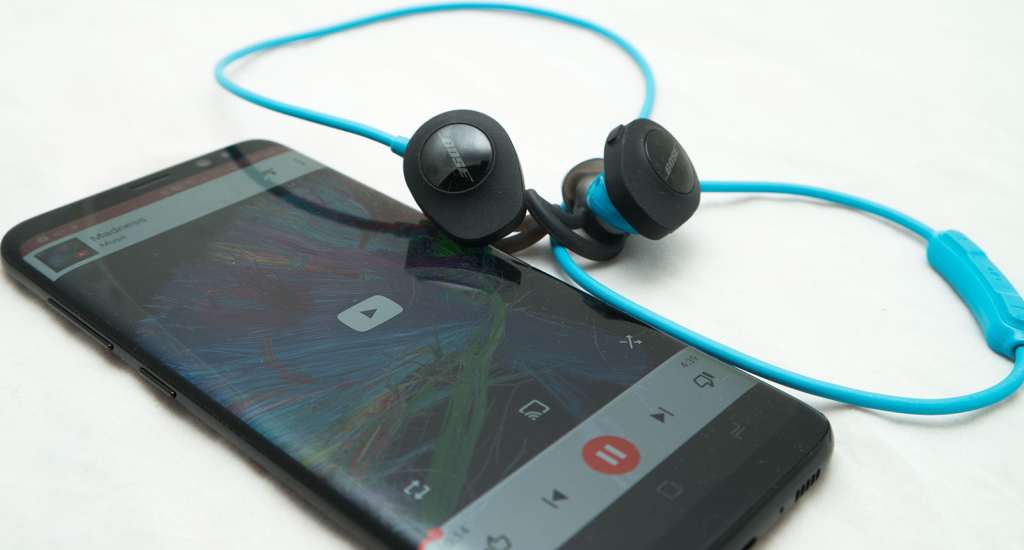 Comfort
How they fit and sit in your ear is another area Bose has nailed, and it's hardly surprising given the company has been developing and tweaking its earwing concept for years.
In the SoundSport Wireless, the earwing is back, with an earphone gel sitting inside the ear while the wing part of the earpiece slides into a fold of the ear, suspending the earphone in place.
The result is one that keeps the earphone stable as you walk and run, and the whole thing is truly comfy, too, with only the cord between the earphones what you have to worry about, and you can pull that behind your neck, leaving the remote to hang below your right ear.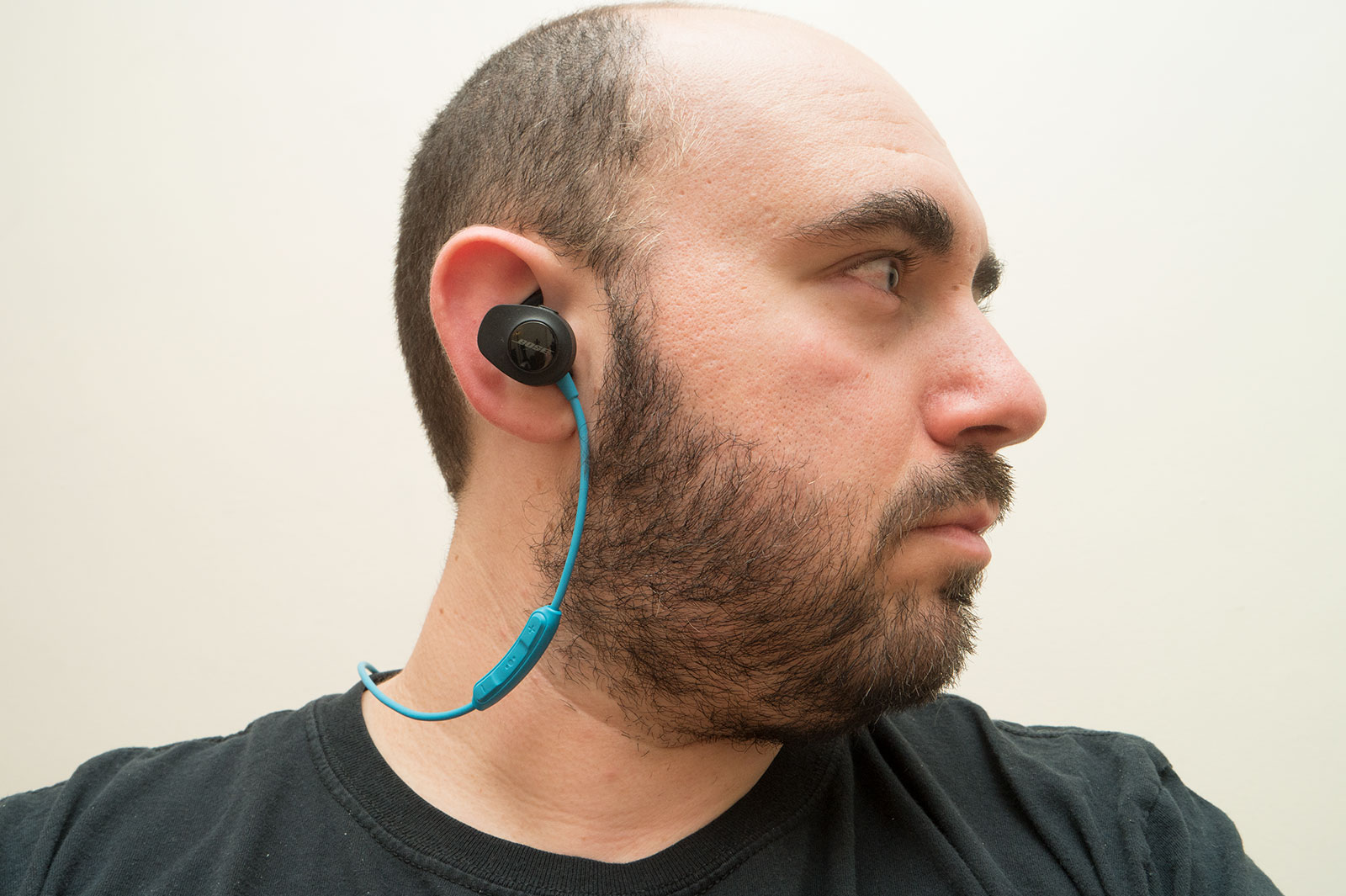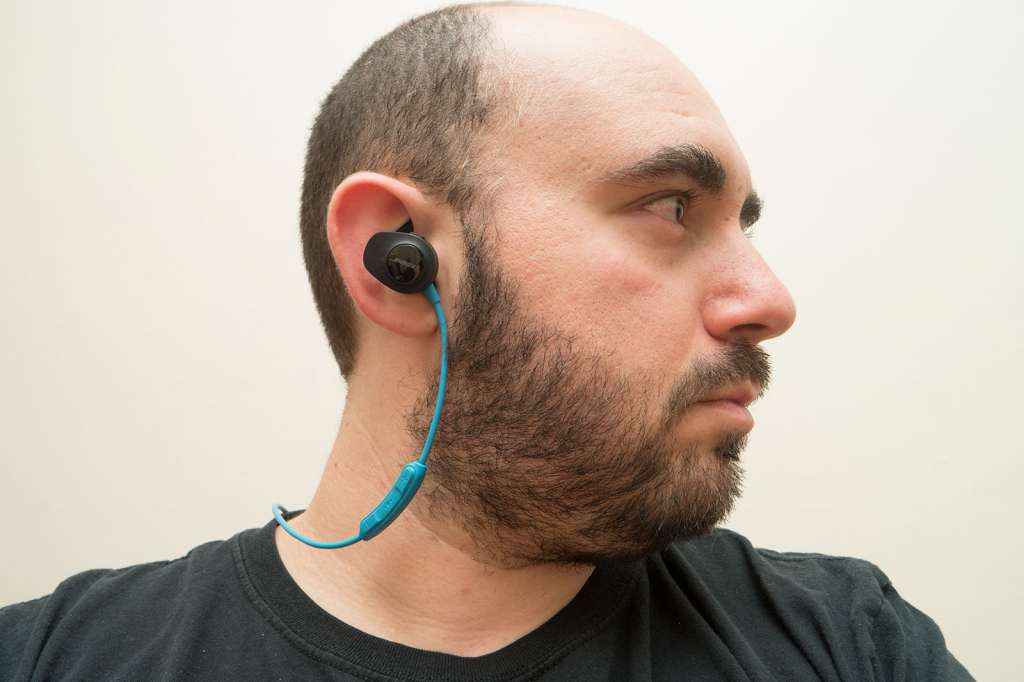 Battery life
With comfort and sound sorted, the next question is about battery life, and that's an area Bose handles acceptably, delivering a good five to six hours of life, providing what should be enough to get you through a couple of commutes before needing a charge.
That's about on par with other small earphones that don't come with a battery charging case, and the Bose SoundSport Wireless do not come with one of those, so it's about par for the course.
However, these earphones can be charged up easily using the microUSB standard, so they have a little more ease of use and charging ability going for them over the Bang & Olufsen H5, which relies on a proprietary charging block.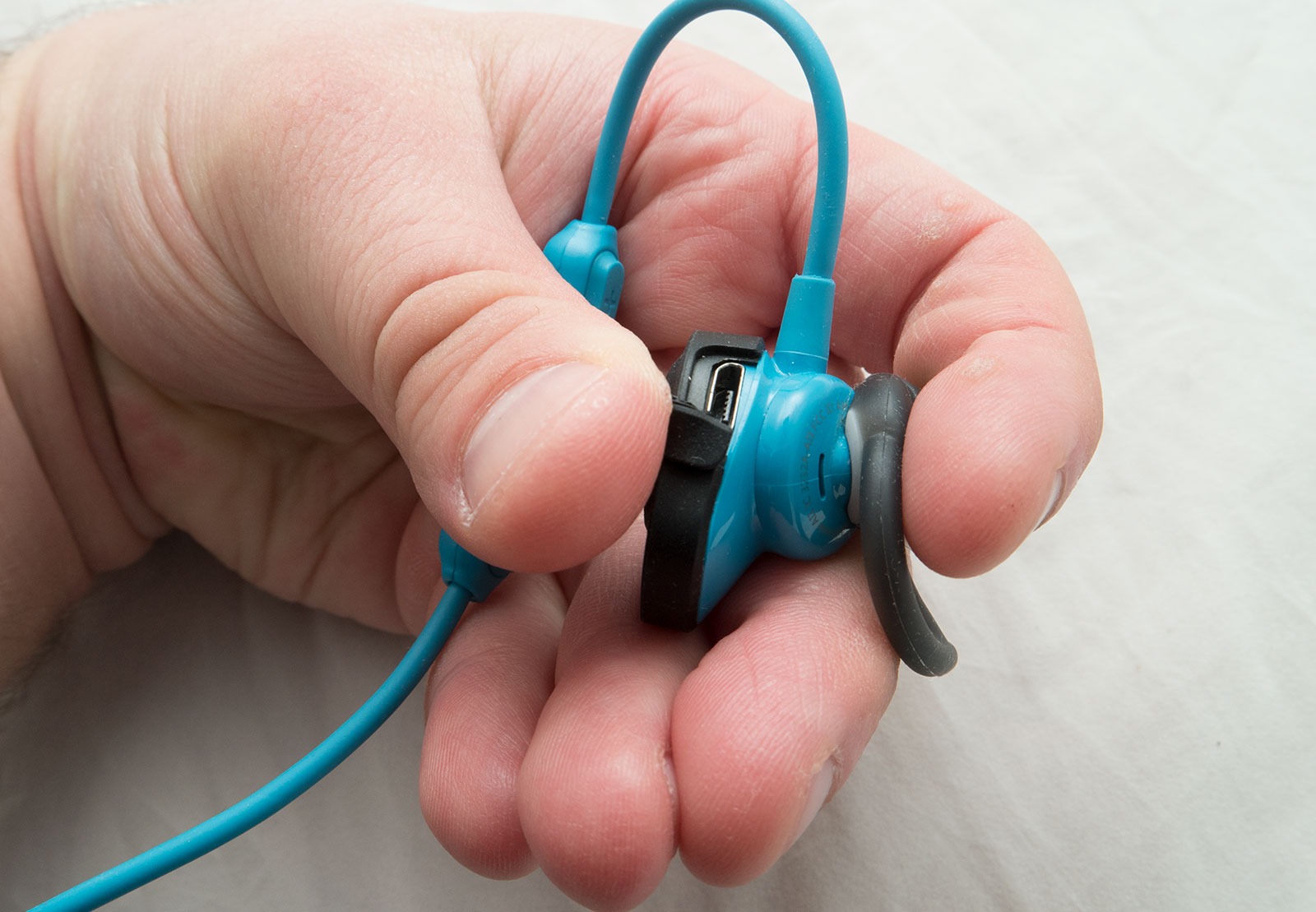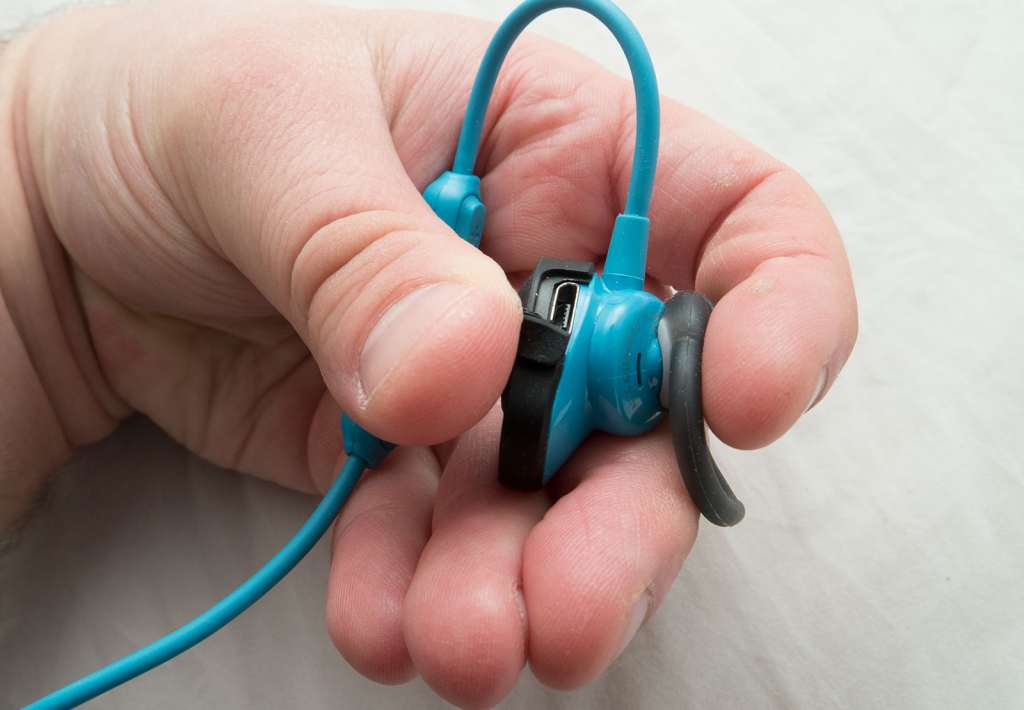 Value
All that's really left then is to work out the value, and at $249, we actually don't think Bose is too far off the mark.
Delivering great audio, decent comfort, and a battery that not only offers close to a work day of life but also the ability to charge it easily, Bose's price doesn't seem bad at all, especially when wireless earphones with less impressive sound can cost more.
That might suggest that earphone makers need to do more to keep their prices down, and that's probably true, but in the grand scheme of things, the price of Bose's SoundSport Wireless seem just about right.
What needs work?
There's only one thing that might be wrong with the SoundSport Wireless, and really, we're not sure if it's wrong per se, or just a missing feature: noise cancellation.
Simply put, there's none of it included, or no active noise cancellation anyway. The Bose SoundSport Wireless earphones do a surprising job of separating the world from your ears, and provided you've got the music turned up a little, you'll likely find it doesn't matter anyway, but active noise cancellation would have been nice.
Without it, though, we're not bothered, and given how these earphones perform for the price, it's hard to really see anything as wrong with them.
So what really needs work?
Not a damn thing. The Bose SoundSport Wireless earphones are just that good.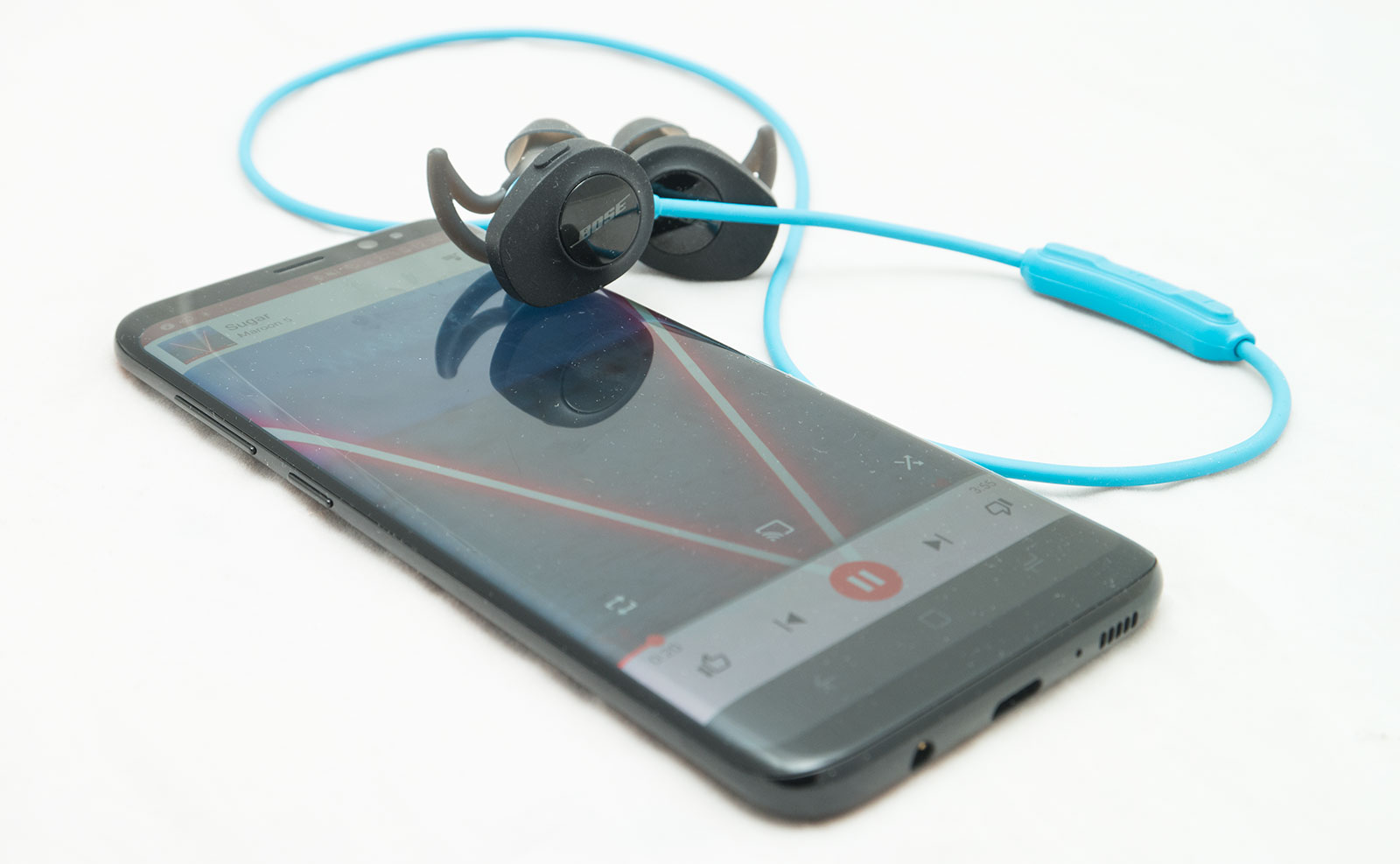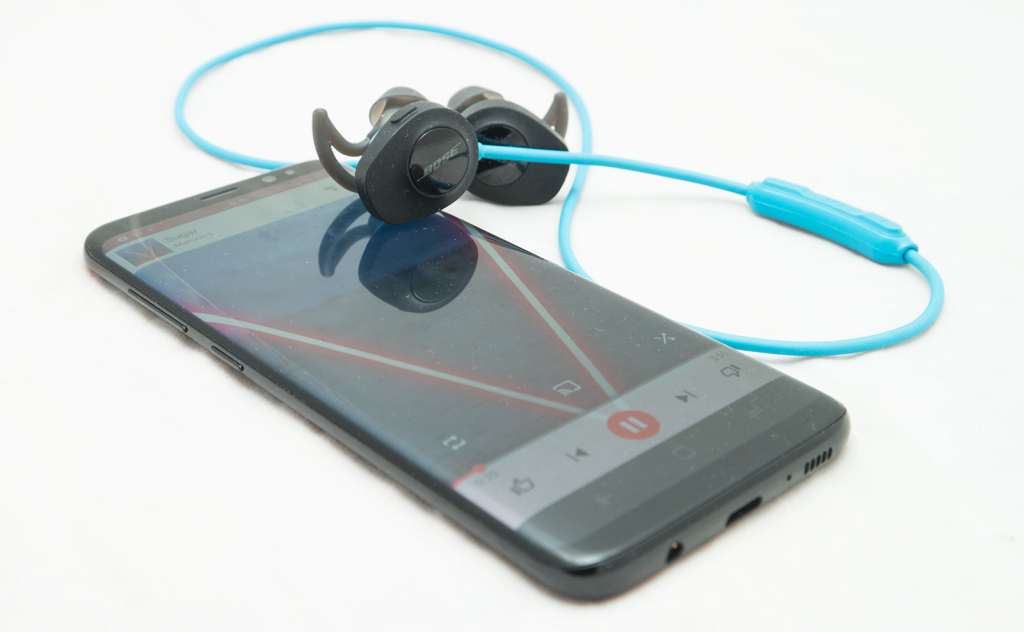 Final thoughts (TLDR)
As our phones start to kill off the 3.5mm headset jack, finding the right balance of light, wireless, comfortable, and with great sound seems to be difficult, or more difficult than it should be.
If you find something small and light, it's also probably lacking slightly in the sound department. In contrast, if you find something with mind blowing sound, it's probably not small and inconspicuous. In the world of wireless audio, it seems like these facets rarely line up.
But Bose has managed to weigh everything up and find the balance, as the SoundSport Wireless deliver one of the better wireless earphone experiences you can find today. The SoundSport Wireless earphones really are stellar standouts. Highly recommended.
The good
Great build
Very comfortable to wear
Excellent audio with strong emphasis on balance
Easy to control with standard Bluetooth controls on the remote
Sweat resistant
The not-so-good
No active noise cancellation
Battery life could be a little better (but is about normal)