A name few will recognise is producing a flagship phone for under $700, and it comes with metal, a fingerprint sensor, and a big battery. Is that enough, or does it need something else?
Phone selection these days can prove a little difficult, because it's pretty clear we are spoiled for choice. Between the big names you know and the little ones you don't, the options are certainly wide and varied; simply put, there is much more than just the Apple iPhone and Samsung's Galaxy.
A name you may not have heard of before, ZTE is one of the little guys, but it's a little guy that has been around the block and seen all manner of consumer tech devices run through its R&D labs.
If you've ever owned a Telstra- or Optus-branded device in your life, there's a good chance you've owned a ZTE. Used by the telcos to make branded devices, ZTE is a name that few will know, even though many have used.
That means the company is experience, and certainly enough so that it can build its own devices.
The Axon 7 is one such product, a phone that grabs attention not just because it relies on premium materials for its construction, but because the spec list reads like a flagship phone, destined for success and high price tags. But the Axon 7 is missing the latter, hitting under $700 for what it offers. Is it worth the cost, or should you go with someone you already know?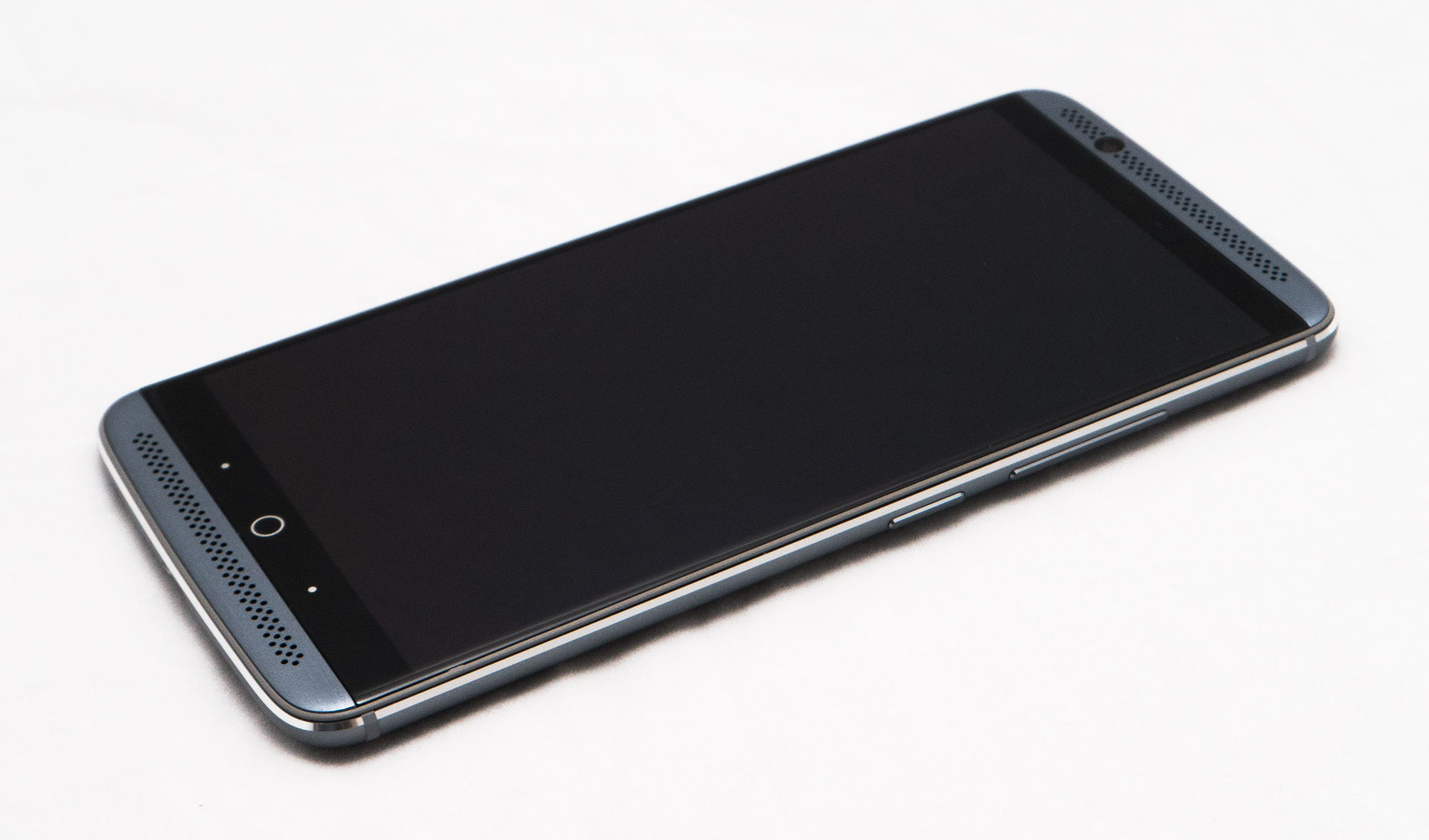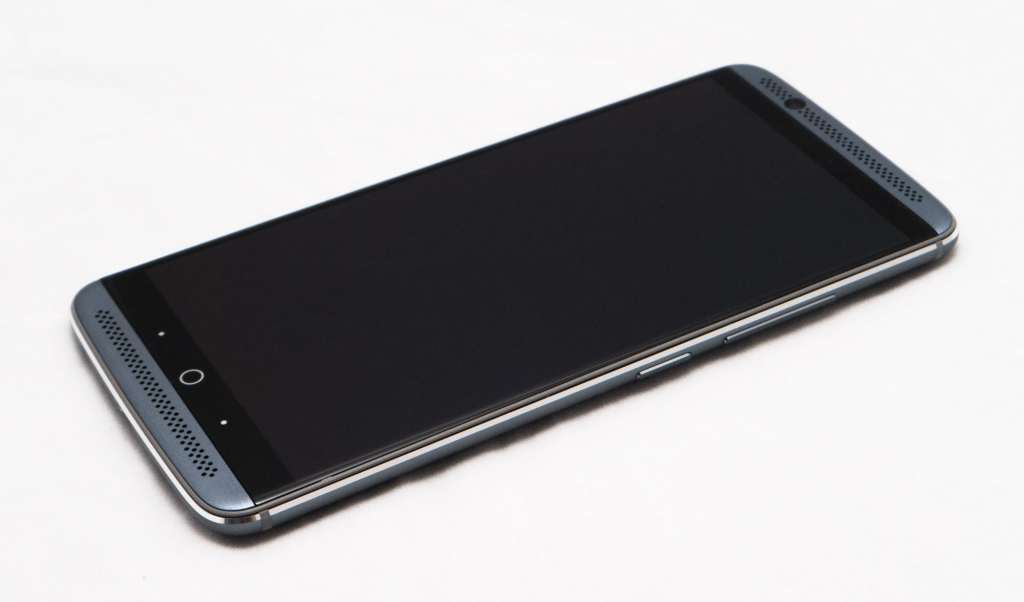 Design
You may not know the name, but ZTE has been around long enough, and should be able to arrive at a design of its own, even in this day and age of crowded smartphone designs where everything else starts to resemble this amorphous blob of generic phones.
A screen in a body practically screams smartphone these days, and you'll get more of that in the ZTE Axon 7, though it is also a screen in a body that feels very much like the company has borrowed the design process once used by HTC for its One series.
Even HTC is mostly passed its original HTC One M7 and M8 design, so it makes sense for ZTE to dabble in that area, grabbing a similarly thought-out metal body with a curved back and dual forward facing speakers, with the main difference here being a circular crevice at the back for your finger to rest on, providing the Google-conceived fingerprint sensor positioning.
In the hands, it's a relatively comfortable design, though one that doesn't feel sturdy like you might expect a metal phone to feel. Instead, the material feels more plasticky than we're used to.
Perhaps we're just immune to the alloys these days and they all feel the same, or perhaps this is just such a light gauge of aluminium that it's hard not to get that impression.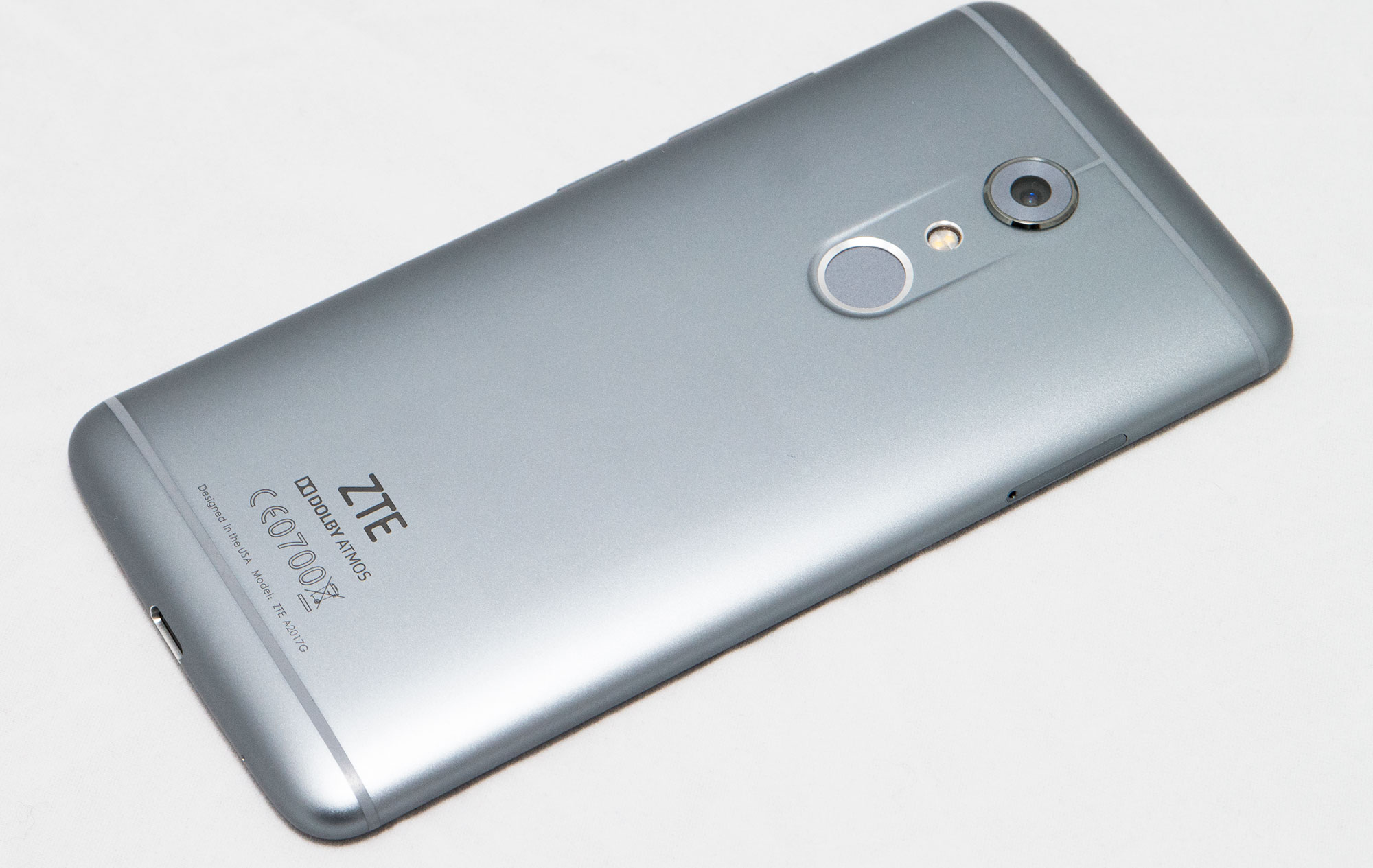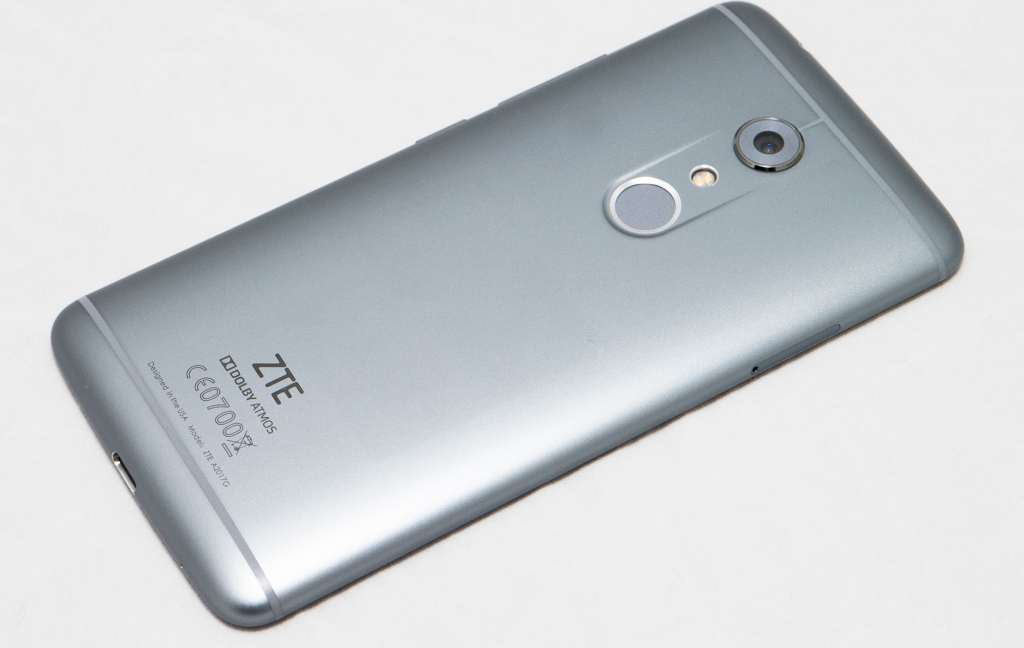 Features
Beyond this slightly borrowed design, there is what's inside, and that's a relatively meaty set of specs, though one that does feel like it should have been released last year, which was certainly when the Axon 7 was announced.
As such, you'll find Qualcomm's quad-core Snapdragon 820 here paired with a solid (and past the sweet spot) 4GB RAM, as well as 64GB storage with room to move via a microSD slot.
That should be enough for most people to work with, and if you prefer two SIMs instead of an extra burst of storage, ZTE has you covered with the microSD tray also acting as room for second nanoSIM (provided no microSD is used at the same time).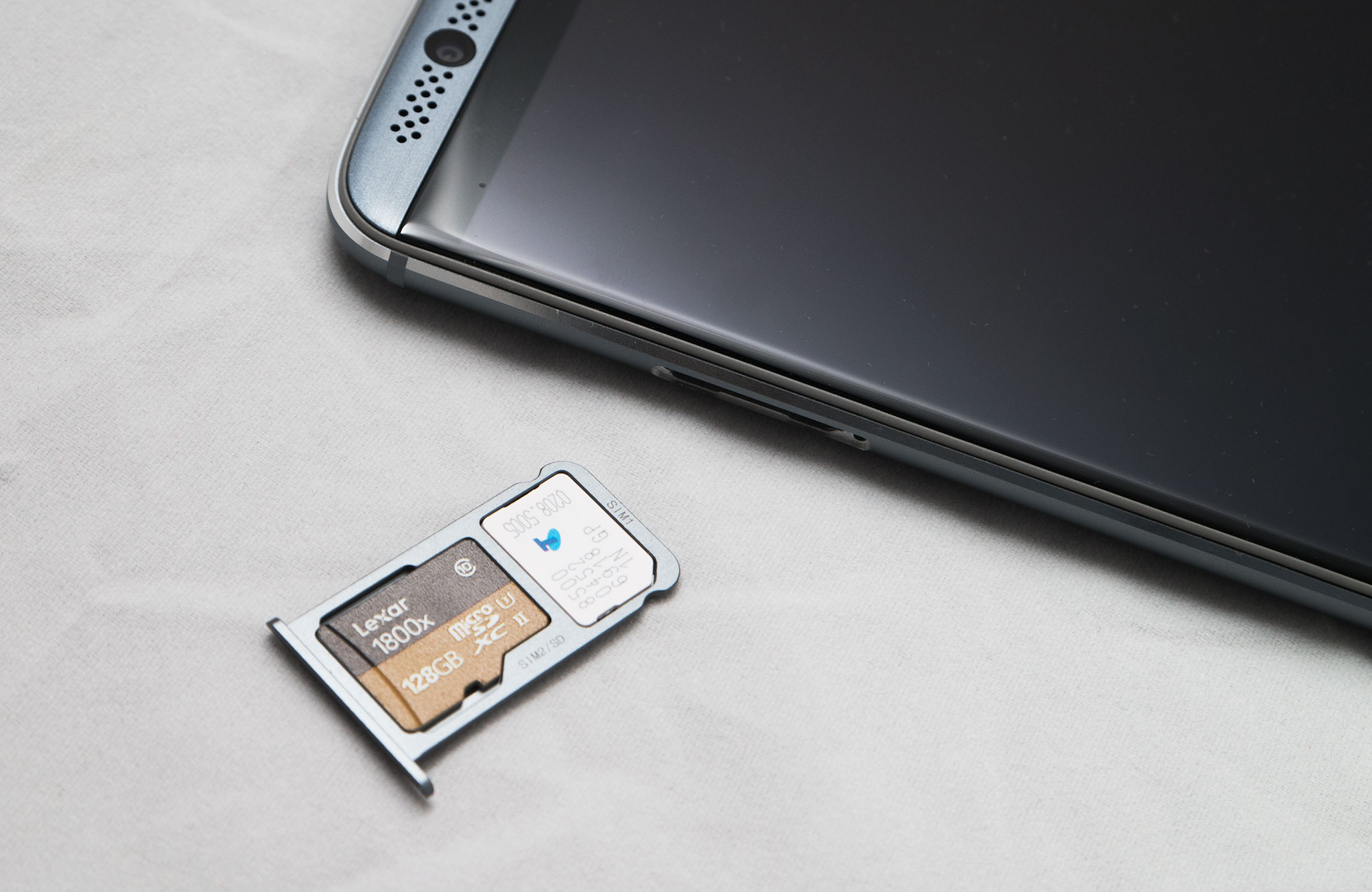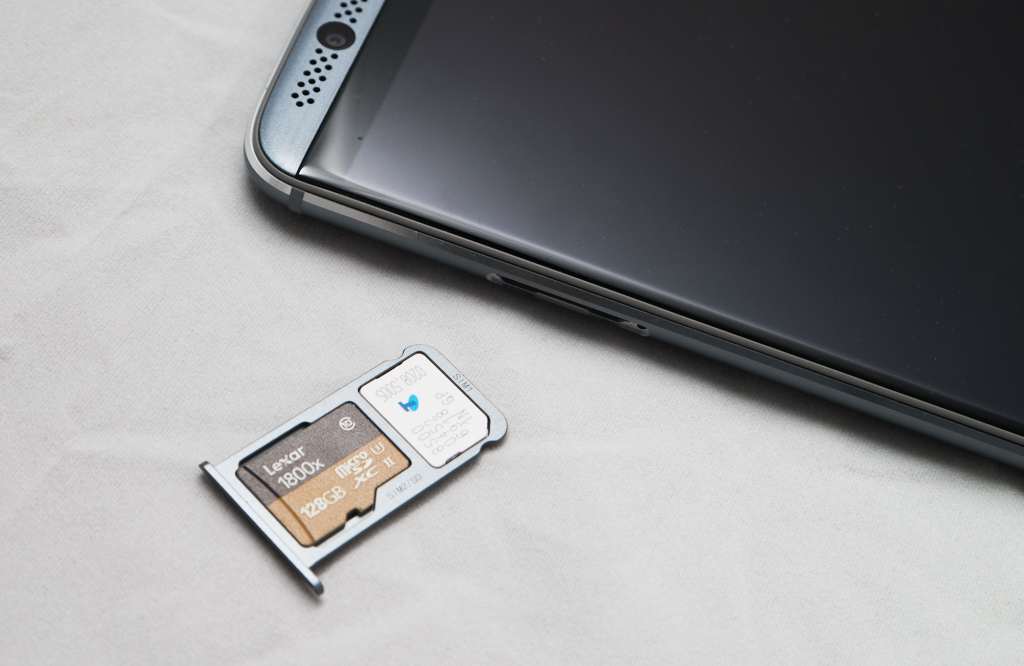 Google's Android 6.0 "Marshmallow" sits on the ZTE Axon 7 with an iOS-like Android overlay, a little out of date from the 7.0 "Nougat" Google uses at the time this review was published.
Cameras are included, which should come as no surprise, delivering a 20 megapixel camera on the back supporting 4K Ultra HD video capture, while the front selfie-camera handles 8 megapixels.
Connections are pretty standard for a flagship device these days, even a flagship from a brand few know, with Category 6 4G LTE (300Mbps down, 50Mbps up), Bluetooth, GPS, Near-Field Communication (NFC), and WiFi 802.11a/b/g/n/ac.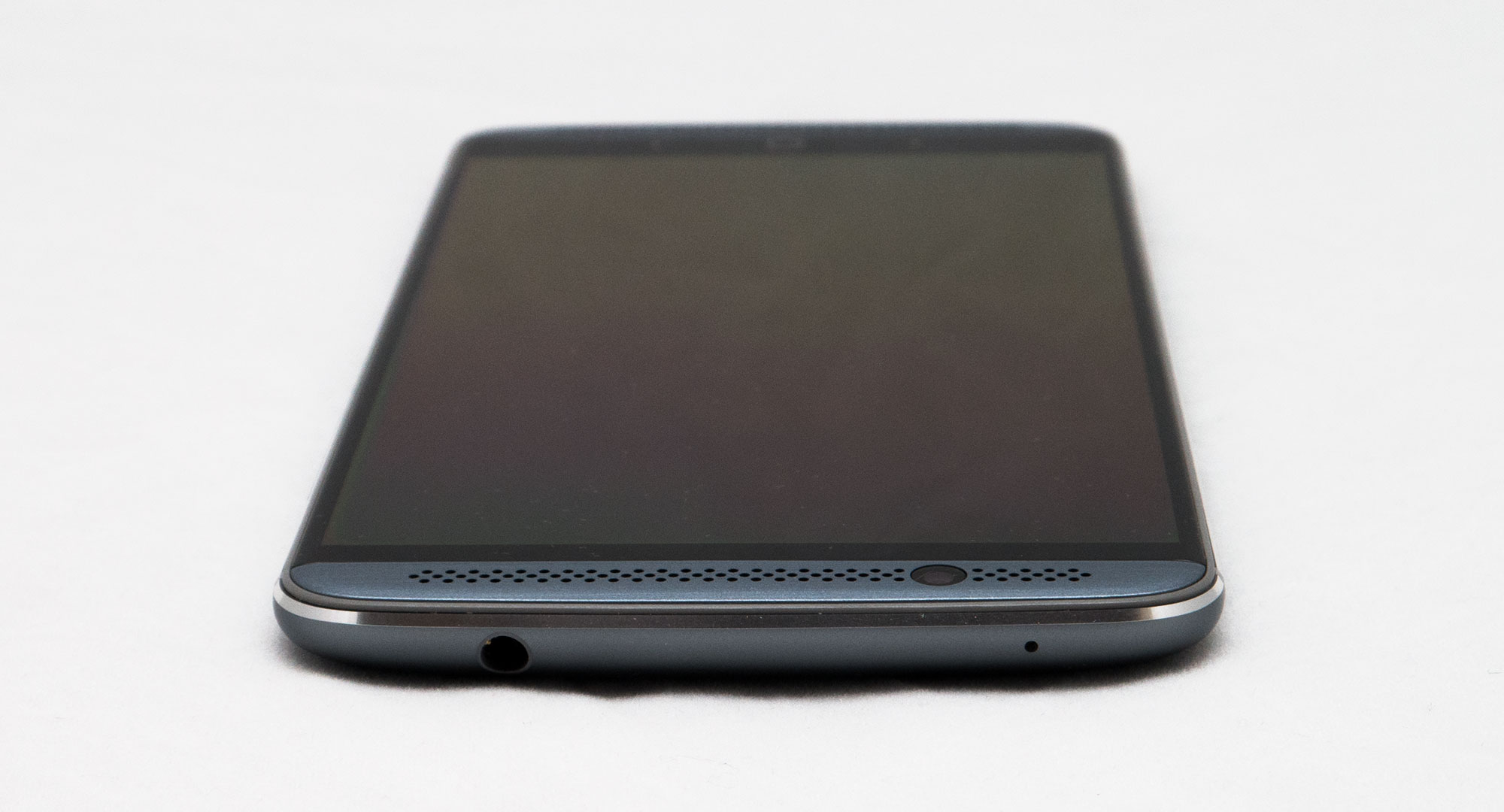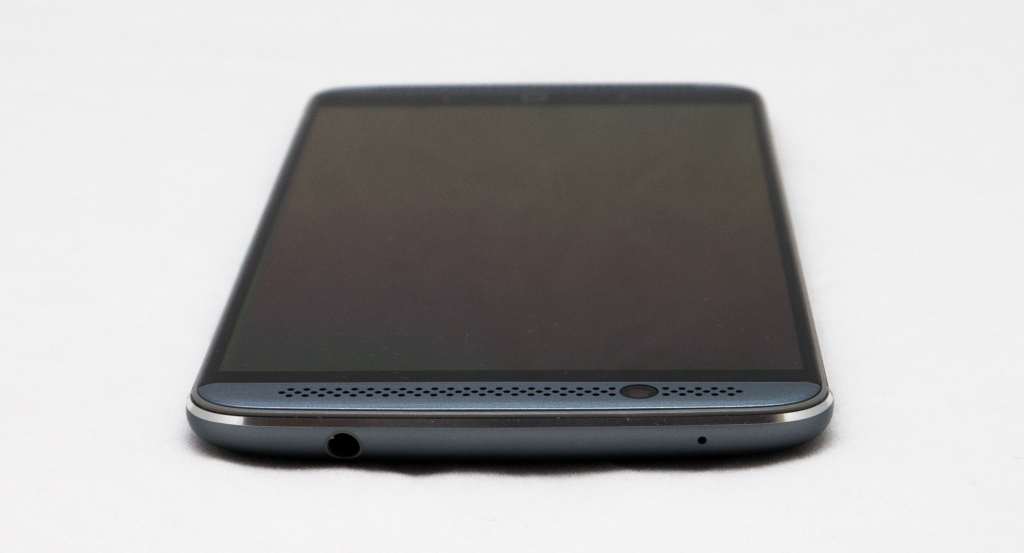 All that's left from here is what's actually on the device, with only two physical ports found here, including a USB Type C port down below and a 3.5mm headset jack up top. The only other "port", so to speak, is the combined nanoSIM and microSD tray found via a pin ejector hole on the left edge of the device.
The screen is also very important and sits at 5.5 inches, delivering a Quad HD 2560×1440 resolution behind a layer of Corning's Gorilla Glass 4, and sitting in an aluminium chassis measuring 7.9mm thick and weighing 175 grams.
A fingerprint sensor can also be found on the back beneath the camera and its flash, relying on that rear circular position Google has made so popular in its Pixel phones.
The battery is built into the ZTE Axon 7, set to 3250mAh and is not removable.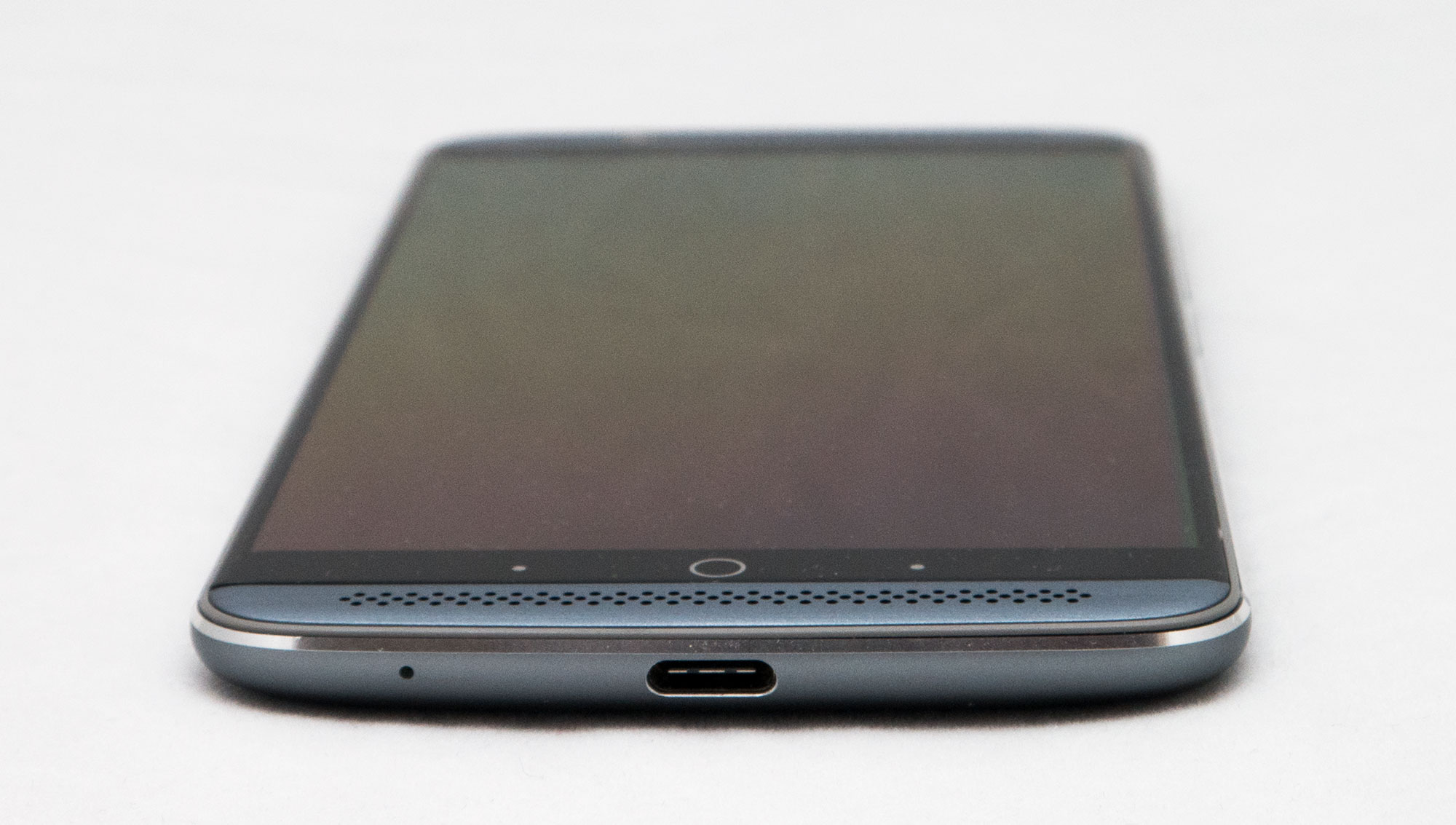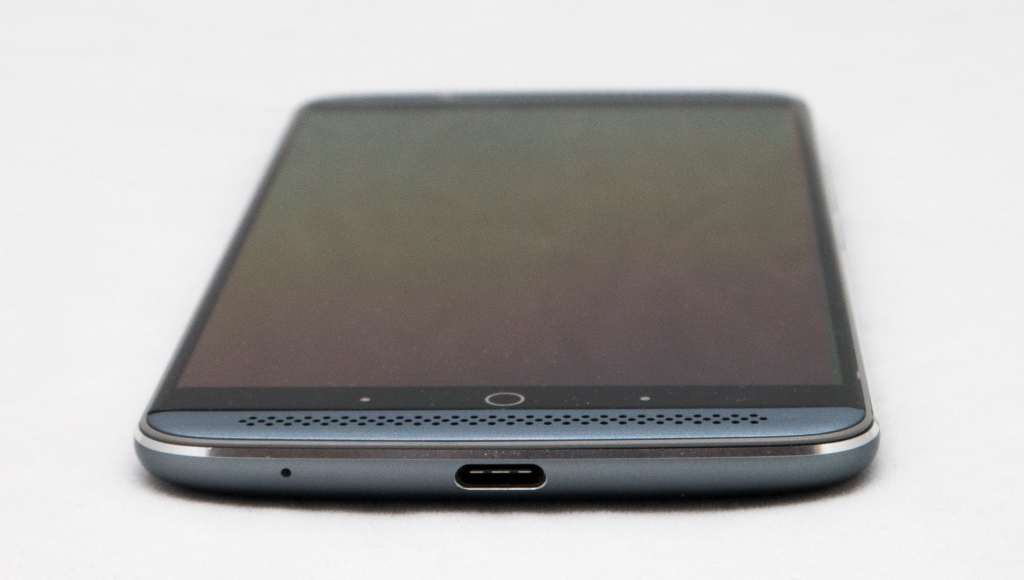 In-use
Taking the phone out and putting it to use, ZTE reminds us of Huawei when it first started dabbling in high-end phones.
There was a good cause there, a desire to be number one and show the world what it could do, pushing out some top class hardware and some slightly muddled and very clone-tastic software, and that feeling is echoed here.
Just look at the way Android is presented to see first hand how ZTE wants its flagship to be portrayed: a little like iOS, a little like the way Google envisioned.
We've seen this style before, and it feels pinched right out of Huawei's EmotionUI, though to be fair to ZTE, Huawei's take on the Apple-inspired Android isn't something Huawei concocted either, and has been floating around in Android launchers ever since developers figured "why not" and did it anyway.
It's not a hard layout to get familiar with, offering you the widgetised homescreens amidst Apple's swipe-to-the-side menu all at the same time, and ZTE is even giving the control back, allowing you to tweak the look until your heart is content, something that will please the experts reading this, but will likely go unchanged by everyone else.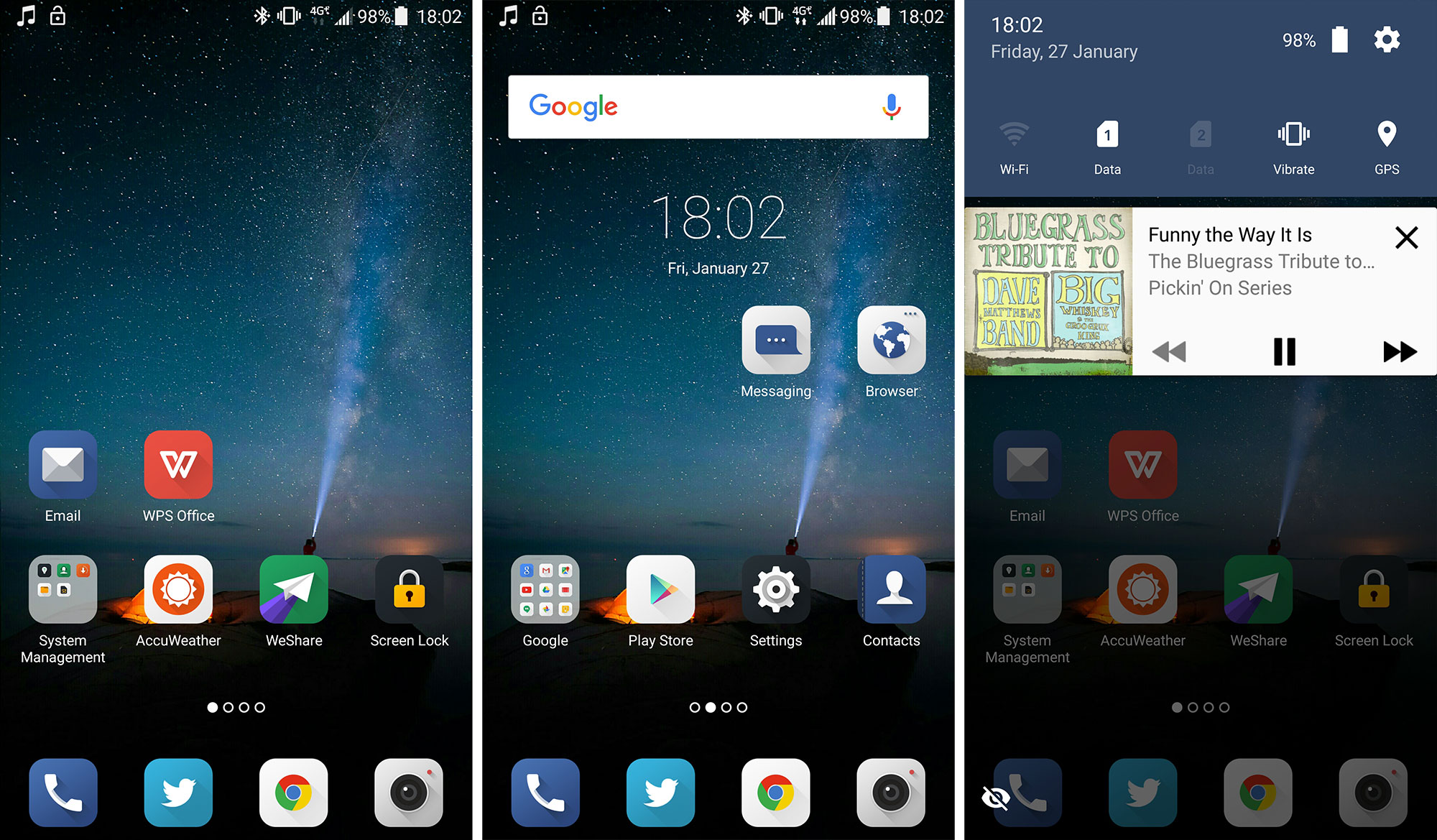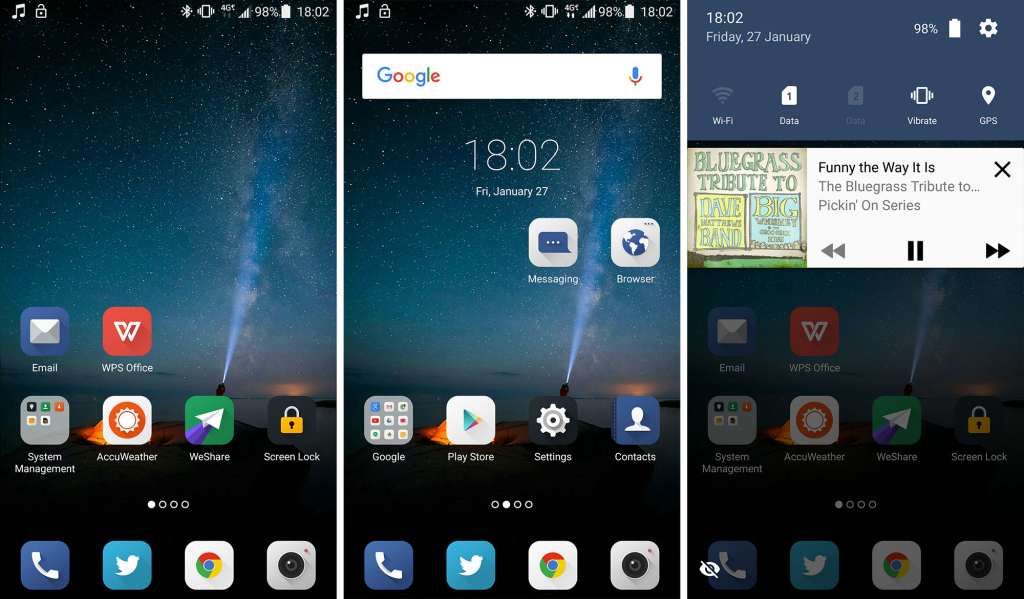 We can get over the operating system's quirks, but we do take issue with the labels for the soft buttons, and that's because there aren't really any, save for the circle as the home button.
Instead, you get dots, and there's a good reason you get dots: you're allowed to change what the dots do. Would you prefer to have the back button on the left or the right, and the multi-task button on the left or the right?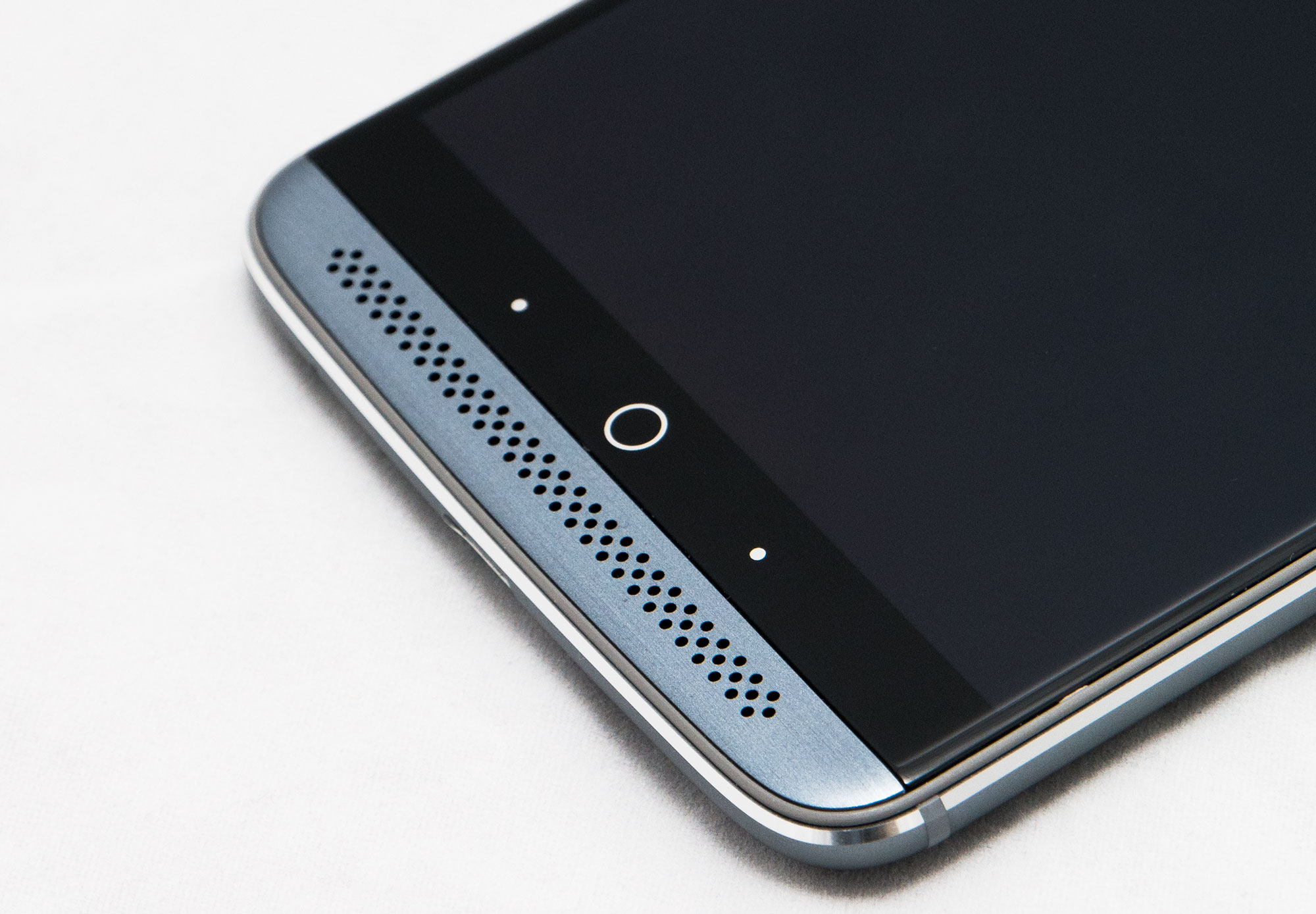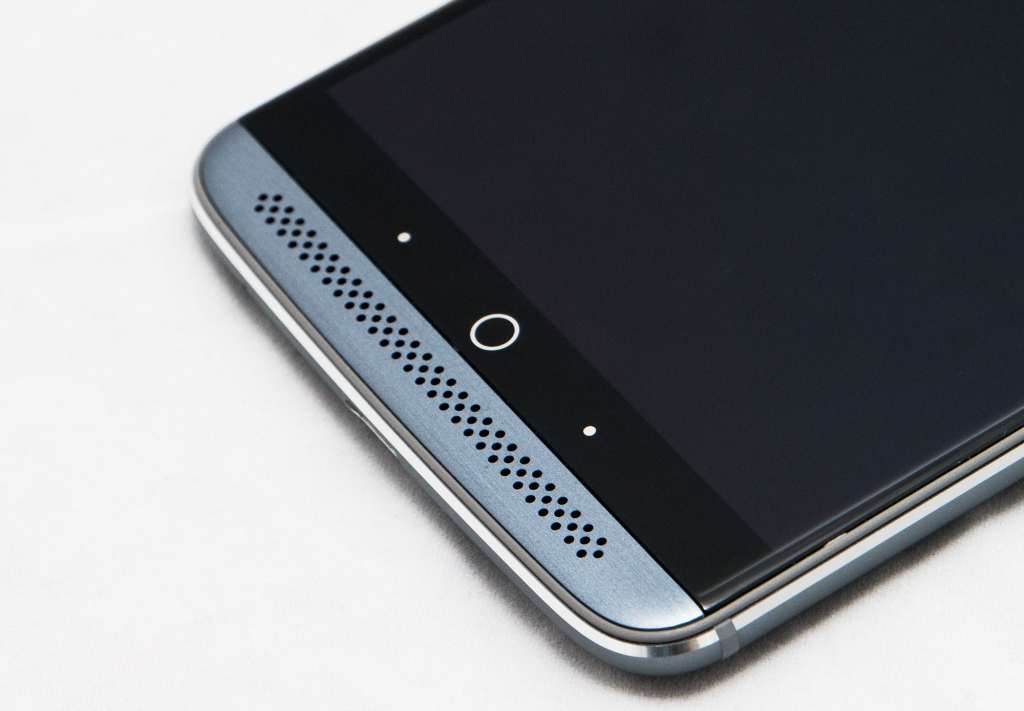 Those certainly aren't a lot of options, not like what LG offers in its phones, where you can pretty much change every freakin' icon and shortcut location, and even add a few unique ones LG has programmed in.
In that instance, LG has opted to use the way Google has suggested, with the bottom of the screen doing the job of soft buttons, and it makes total sense. Here on the ZTE, the usability is hampered simply because all you get is dots, and even if you change the order of what they do, they still only appear as dots.
What it feels like is that ZTE has tried to take the middle ground between Samsung and Google, offering physical indicators for soft buttons, but taking the customisation route, realising quickly that you can't offer customisation if you label what the buttons do in the first place.
That leaves you with dots, and it's a rather silly thing given the company could have just locked off the bottom of the screen like everyone else.
Not helping this is that the vibrating haptics feature is turned off to begin with, and you'll need to go into settings to switch on that extra push-button-sensation to make the phone feel, you know, real.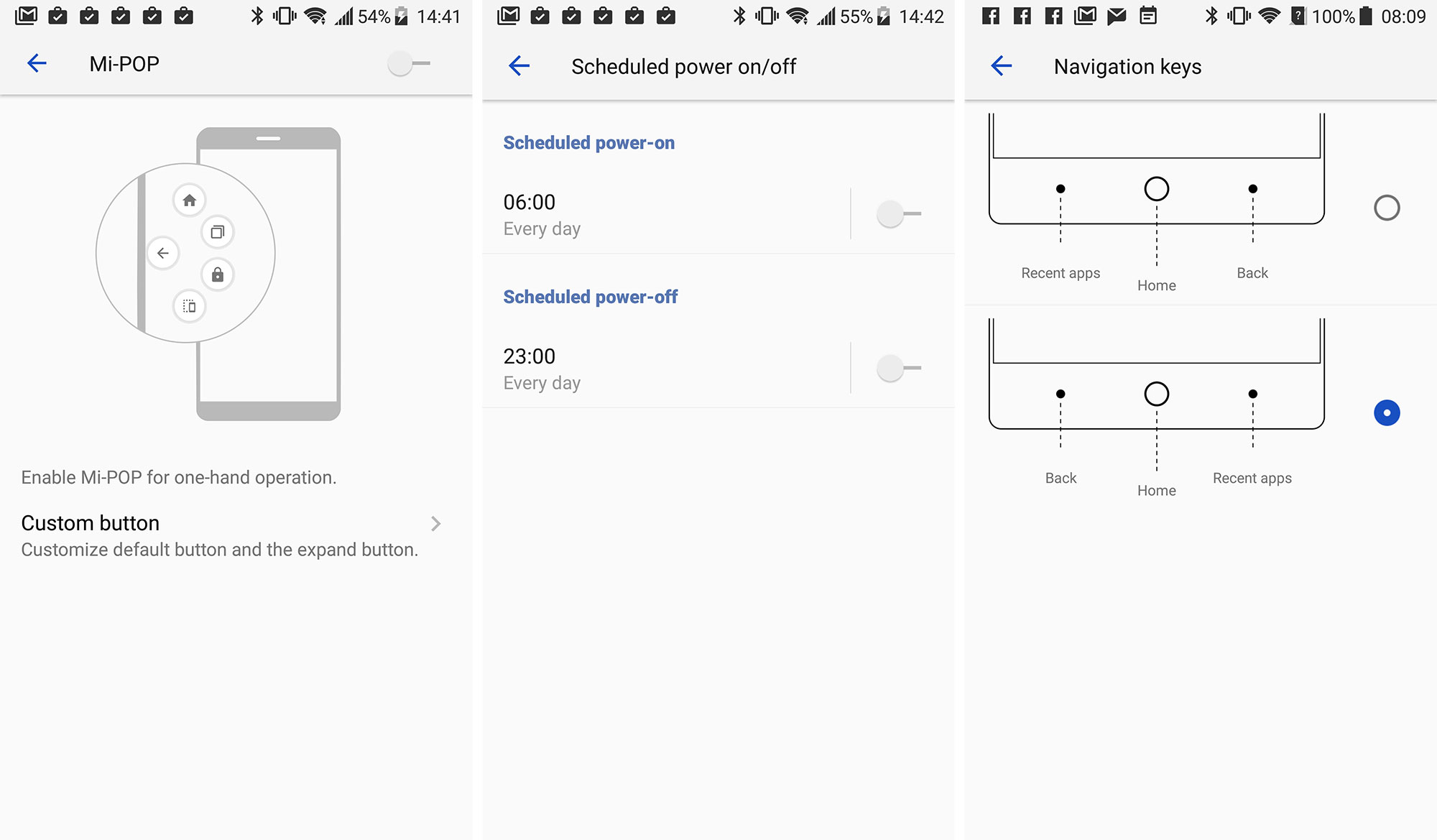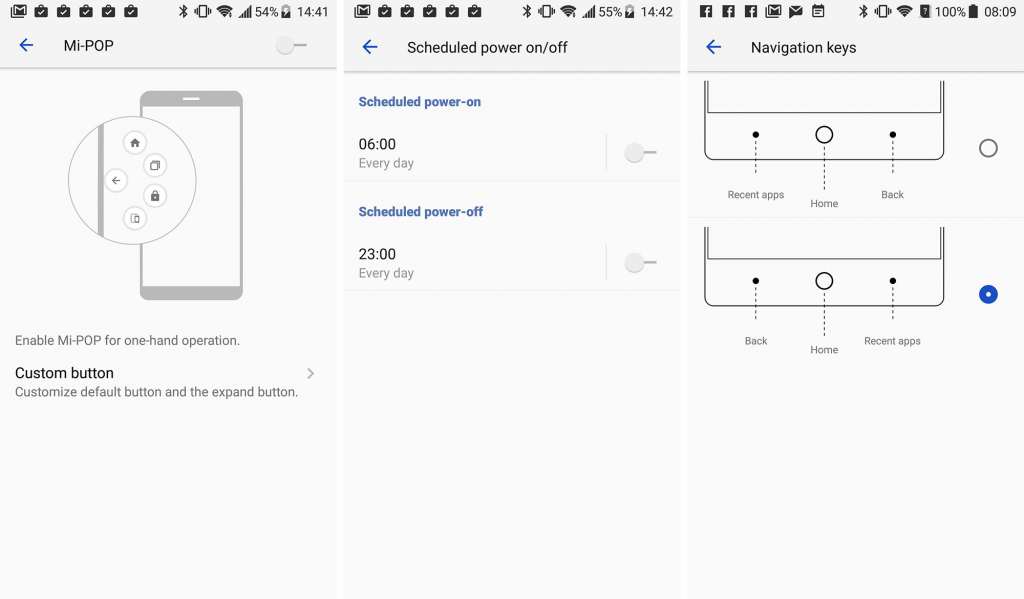 Performance
Once you get used to the usability quirks, you can get settled into the performance, and given the price, you definitely shouldn't be complaining, as ZTE offers up a decent set of specs for last year that handle themselves admirably.
With one of 2016's top processors sitting inside the ZTE Axon 7, you'll find a decent set of benchmarks and relatively strong performance a you jump between apps, making multitasking a breeze on this device.
Paired with 4GB RAM — an amount that pushes past the 3GB sweet spot Android tends to love — the phone doesn't usually throw back much lag of any kind, except perhaps when you're unlocking the phone, with the fingerprint sensor not quite as fast as others we've tried.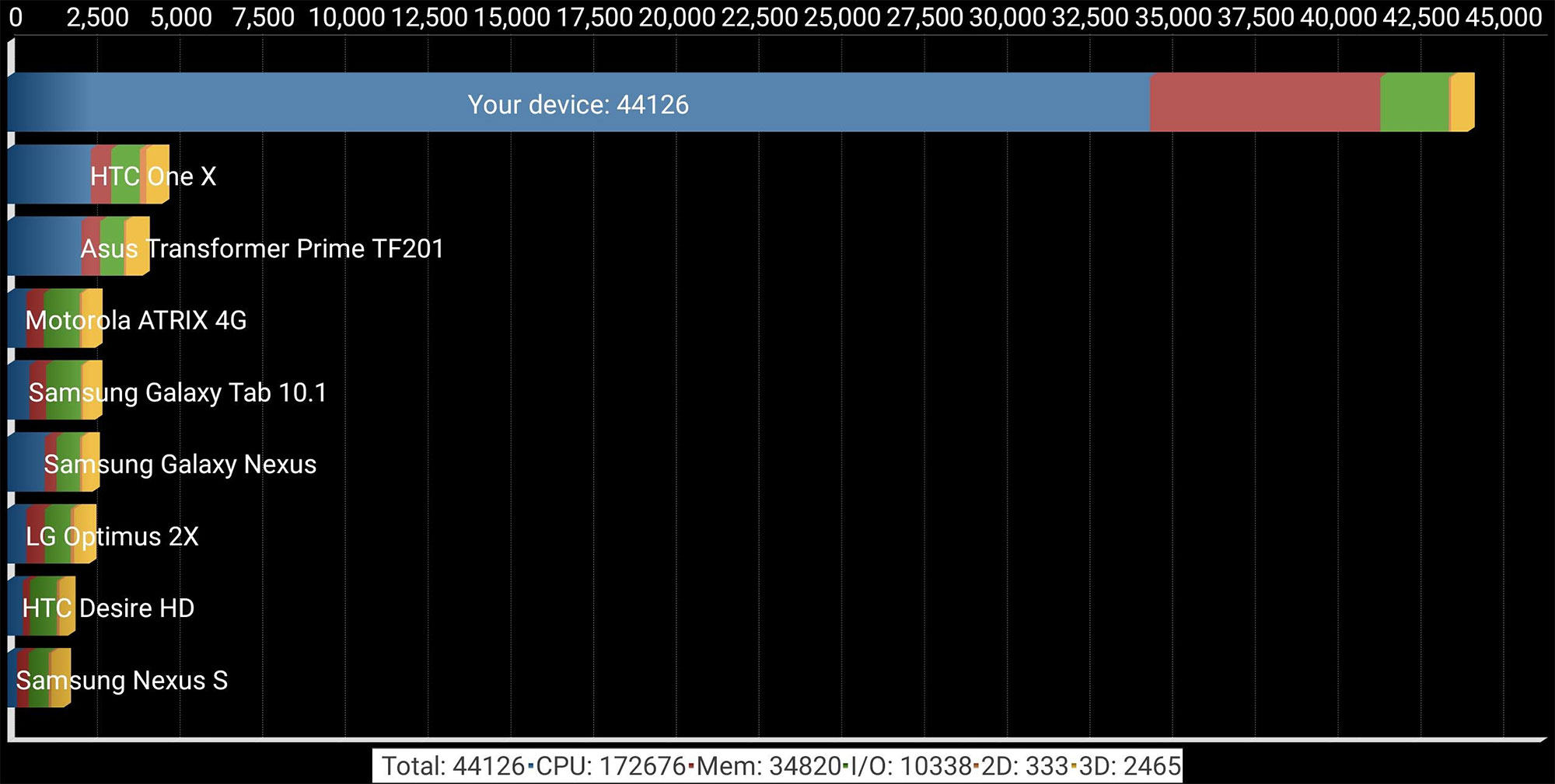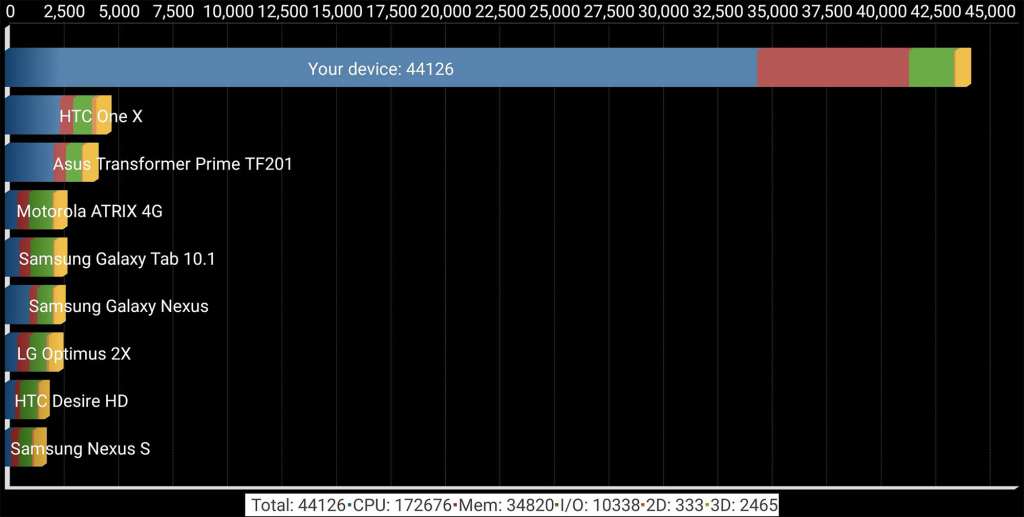 Like the Oppo R9s, the fingerprint sensor lets you bypass the standby screen without any dramas which is fantastic. Unlike the R9s, however, it's just that hint slower, often requiring a second finger press just to get that sensor to fire up and do the right thing.
You can get around this simply by pressing the power button on the right edge of the handset, unlocking the phone with your fingerprint from this point, but otherwise it feels a little like a bug, or even just a slightly slower fingerprint sensor. That's no big deal to us, though is worth mentioning.
Otherwise, the performance is relatively strong, and even manages some decent mobile broadband benchmarks, delivering around 80Mbps in our tests in Sydney's CBD on the Telstra 4GX network.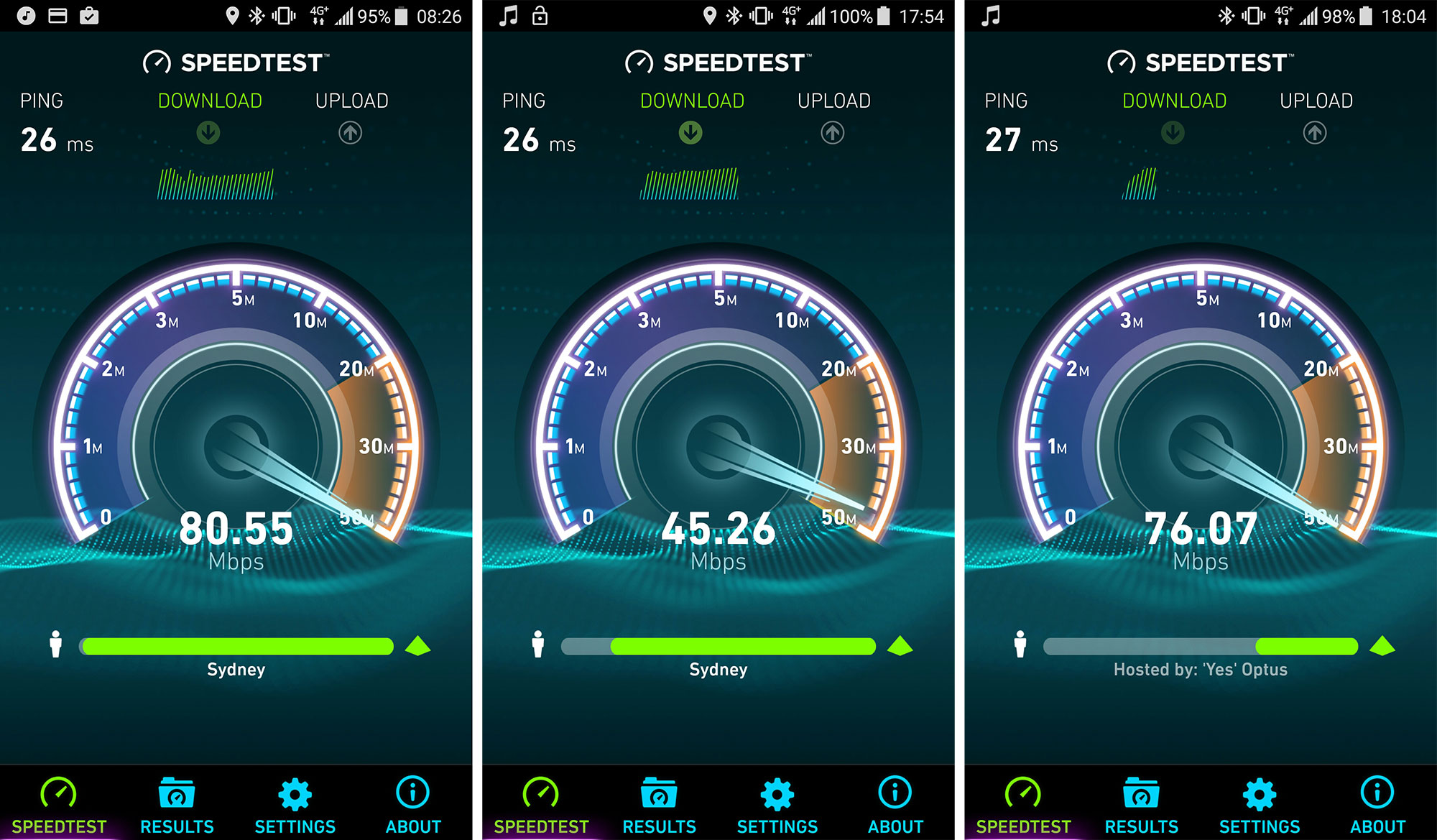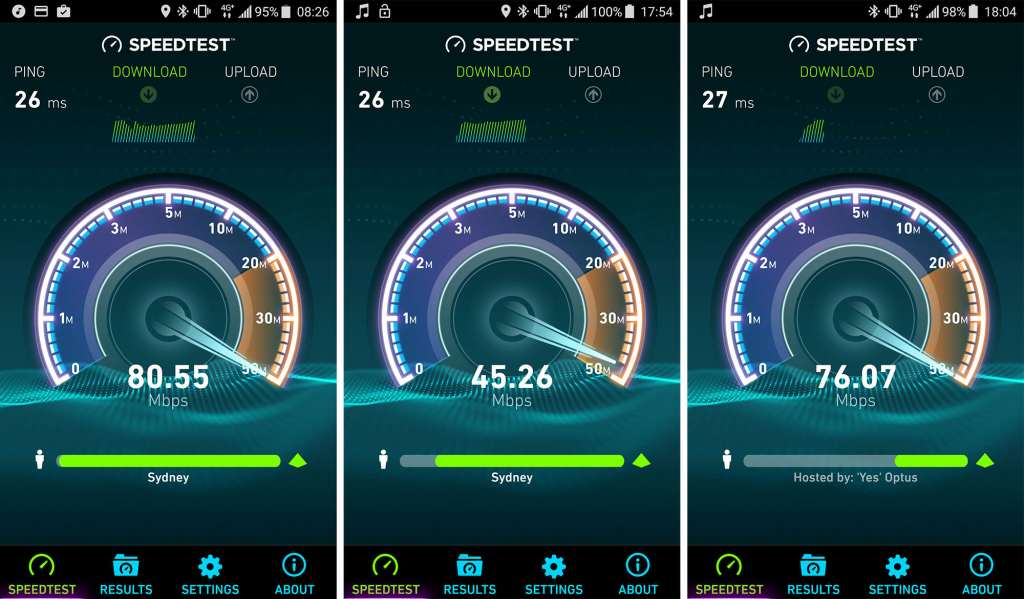 Camera
Next up are cameras, and with a 20 megapixel camera on the back and an 8 megapixel camera on the front, it's hard not to see that ZTE is gunning for the likes of Sony, Samsung, and even Apple.
In fact, you really see the aim at Apple with the inclusion of one feature we've only seen on the iPhone and not on any Android prior to this: Live Photos.
Much like how the iPhone 6S and 6S Plus brought about the ability to capture photos as a video file, allowing you to get a snippet of what was happening at the time in both a small video (MP4) and an image.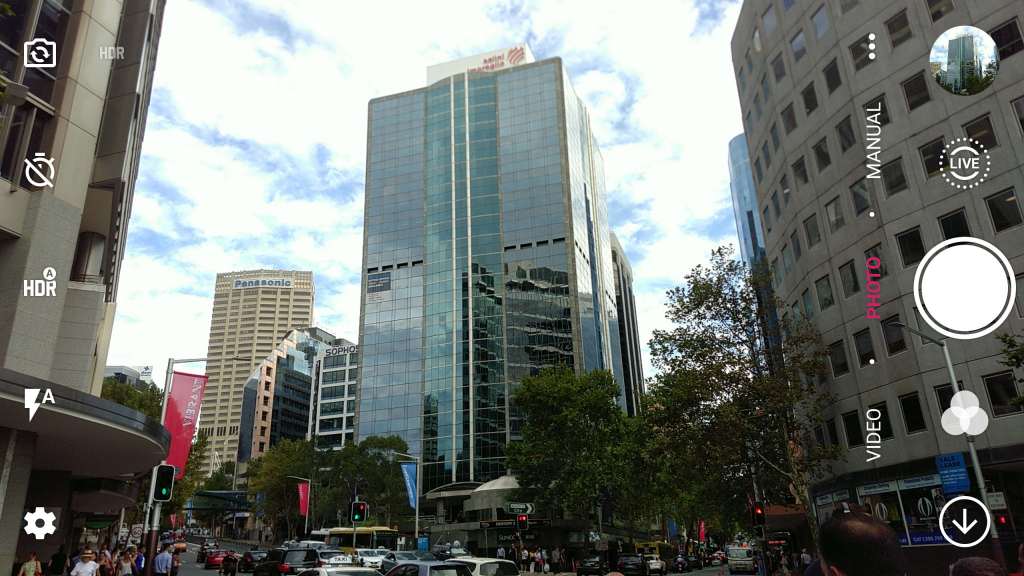 That's a handy feature, and the camera design is simple enough to get your head around, mixing Android's several option interface with that of Apple's, which should come as no surprise given that's kind of what ZTE's interpretation of Android is like as it is.
Images out of the Axon 7 aren't bad either, offering nice colours and decent contrast in daylight, while the image quality is acceptable at night. We're not going to call it 2016 flagship quality as it's not quite as up there as the likes of Apple or Samsung, but few should really have reason to complain here.
The same goes for that 8 megapixel selfie camera, capable of delivering a nice self-portrait provided the lighting isn't too overpowering.
Not bad, ZTE. Not bad at all.
Battery
And while we're on the subject of "not bad", let's talk about the battery life, because it echoes those sentiments.
Tested with a moderate day's use of making and taking phone calls, sending texts, listening to music using wireless earphones, surfing the web, social networking, and grabbing the odd photo or two, we found a solid 24 hours of life sitting at around 25% the following day.
That's a full day of life with no dramas, though one where we'd recommend leaving the Axon 7 on the charge overnight simply to give yourself some breathing room, since it's unlikely to offer much the following day.


ZTE's one day of life is likely because of the screen, because while the 3250mAh battery found inside is no small thing, a 2560×1440 Quad HD display is, firing more pixels than most phones have to, since displays typically don't go beyond the Full HD 1920×1080 limit these days.
Samsung's flagship models do, and so do LG's, Google's, and Motorola's, and we've seen similar battery life in devices from these companies, so a day is definitely "not bad".
Value
In the same vein and one of the more surprising parts of the Axon 7 package is the price, because at $699, ZTE is actually reaching for the low-end of the flagship pie with a relatively solid value.
There is, however, one major problem: no one knows who or what a ZTE is.
In a way, the approach here might be regards as wrong, and it should have been made in the way Huawei and Oppo have both attempted it: secure the middle-ground, and then go for the high-end part of the market.
You have more chance knowing the names "Huawei" and "Oppo" at the moment, and a cursory search on Google will reveal to you quite the amount of reviews, not to mention Pickr's own index of the area.
But ZTE, even we draw a blank for the most part.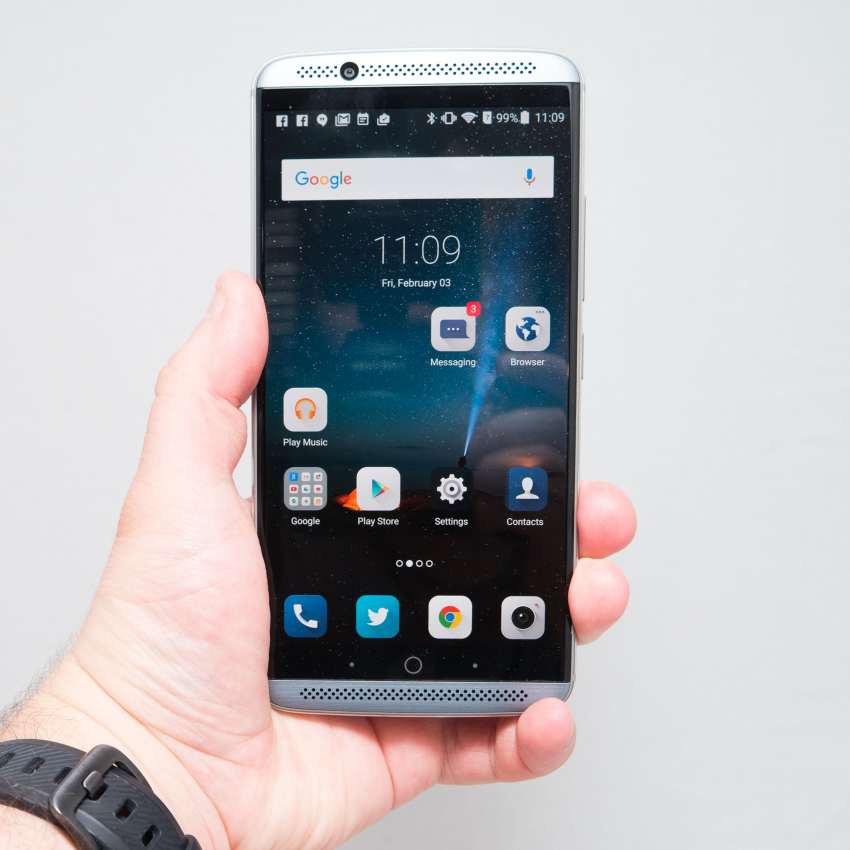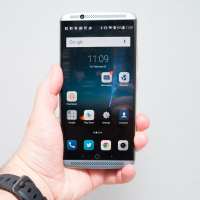 A colleague even remarked "oh, I know that brand from a cheap phone I had before without a touchscreen", while another added "didn't they do cheap tablets"?
And that's a problem. ZTE is known for very inexpensive products, usually budget and mid-range devices that attempt to grab attention, so a flagship product out of the blue is a little surprising.
ZTE has tried to make itself seem like it fits in with this, however, sticking the phone in a cardboard box that isn't simple, screaming to the world "look, I'm special" with its soft matte black exterior, spaced out inside, and the feeling that it was created by a team with more money than necessary for something that holds a phone.
The look of the box is enough to make you realise that you're spending a decent amount on a phone, and when you open it up and see the metal marvel which feels like a hybrid between HTC, Google, with a not-quite-iOS on screen, it does give off the impression that this is no ordinary Samsung or Sony.
It even includes a case, a microUSB to USB Type C adaptor — ideal if you have loads of microUSB cables and not enough Type C for charging and data — and a small pin ejector tool built into a rubber keyring, handy if you want to take this sort of thing with you.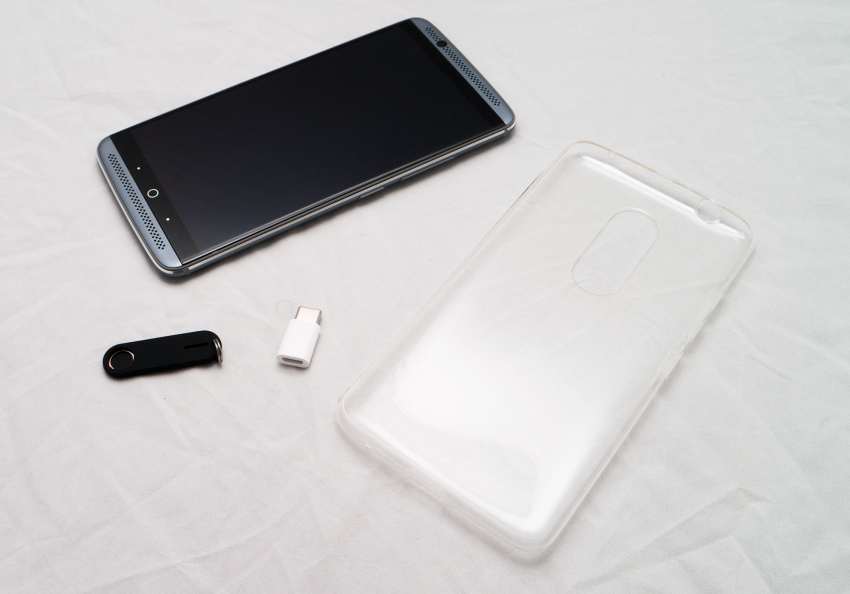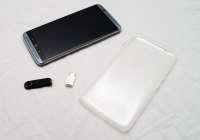 And there's a feature we haven't mentioned: Dolby Atmos sound, which delivers a virtualised sound space that you can tweak slightly for movies, for music, for games and the like, though in our opinion, didn't make music sound any better.
All up, it amounts to what is pretty solid value, and a good all around package from ZTE.
But there's that problem again: virtually no one knows who or what ZTE is.
It's not a bad problem, we need to stress this point, and if you don't mind going with a virtual no one, again, you'll be fine.
To charge $700 for a no-name is a little difficult, even if the phone itself isn't bad. We kind of wish ZTE had started in the mid-range before pushing out into the high-end, like other players have done.


Final thoughts (TLDR)
No-name-branding aside, ZTE's Axon 7 isn't a bad phone at all, and given the high-resolution screen inside, not to mention the specs that actually scream "premium" in comparison to other devices from brands you may not have heard of either, it's actually a fairly strong all-rounder.
There's no doubting that it's definitely not the best phone of this year or last, and really, that's when it should have come out: last year.
But there's nothing wrong with last year's phone, and given that many of last year's phones still can't be found for below $700, the ZTE Axon 7 has at least one solid reason to consider buying it in its pocket: value.
If you can omit the brand's lack of recognition, you can get quite comfy with what is an otherwise decent phone. And who knows, you might just be the one to help bring ZTE to more minds, even further than what the brand is known for now.
Relatively solid specs
Generous amount of storage
Supports microSD on top of the 64GB storage
Decent screen offering a more than decent resolution
You can use two nanoSIMs (if you want)
Even though the body is alloy, it feels rather like plastic
Soft buttons aren't labelled
Fingerprint sensor isn't as fast as others
Lacks water-resistance
Virtually no brand awareness