Internet search has come a long way in the past decade, but it does come with one flaw: local search isn't particularly reliable for when it comes to finding local reviews. Part of this comes from where webpages are housed, and international websites are increasingly being stored on local servers around the world.
These servers are called a "CDN" or "content delivery network", and while they allow websites to appear faster based on their proximity to you, it can also come to the detriment of search.
That means Google will often find an "Australian" page from an American website, and so when you look for a review of a product — even when you try to force the search to Australian websites only — you may actually be reading an American review.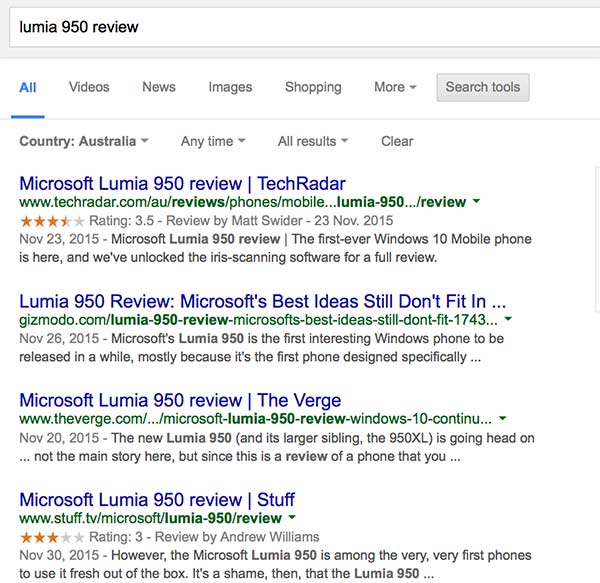 Why does this matter?
Ask any reviewer about differences in products and they'll tell you that different countries get different models, with the changes ranging from something as simple to a different edition of the operation system to some severe hardware differences.
Even if the product is the same exact product as seen overseas, the experience can differ dramatically due to environmental changes. For a phone, this might be the way the telecommunications network has been setup, while cameras tend to offer different video standards.
There are lots of factors that make products different for each market, and while you might get the gist of a product from an international review, technology journalists and product reviewers will always suggest reading the local reviews to get the best idea of what something is like for your market.
That means a phone in an American or British review may not produce the same results in Australia, and so local reviews matter.
Finding them, however, can be a bit of a problem.
Fortunately, we've worked out a solution…