Quick review
The good
Made very well
Excellent performance
Includes a 4K HDR screen that actually runs at 4K
Great camera with a cool slow motion feature
1Gbps fast mobile connection supported
The not-so-good
Design is getting tired
Heavy
No wireless charging
What is with that SIM and microSD slot?
Sony's take on a flagship has been a little mixed over the years, but the larger than life Xperia XZ Premium wins respect, even if it has a few niggles.
Design
The phone may be new, but that doesn't mean the design totally is, as Sony resurfaces its monolithic design for the Xperia Premium XZ, and a variant which increases the size, no less.
We didn't expect a harsh departure, truth be told, since Sony has stuck with this design for pretty much the extent of the Xperia X and Z models, and the Xperia XZ Premium more or less sits in line with what we expect: big top bezels, thinner ones on the left and right, and more noticeable edging on the slightly curved sides.
Where the Xperia XZ felt like it was beginning to smooth Sony's blocky design out, the Premium brings some of that blockiness back, possibly to make the phone look a little more pronounced.
Sufficed to say what results is a very dominant phone, though one that also maintains its presence through its build and weight, because yikes is it heavy.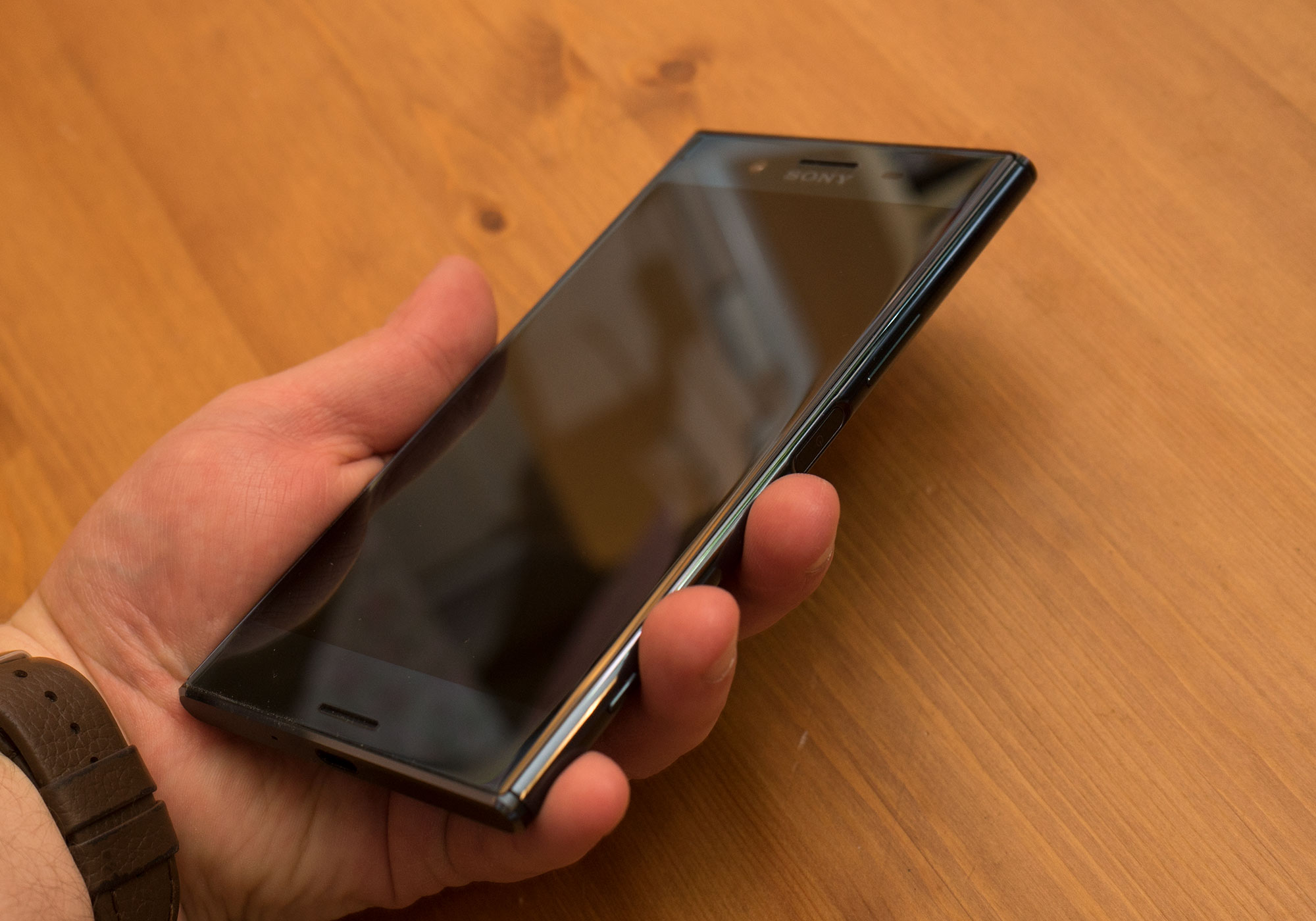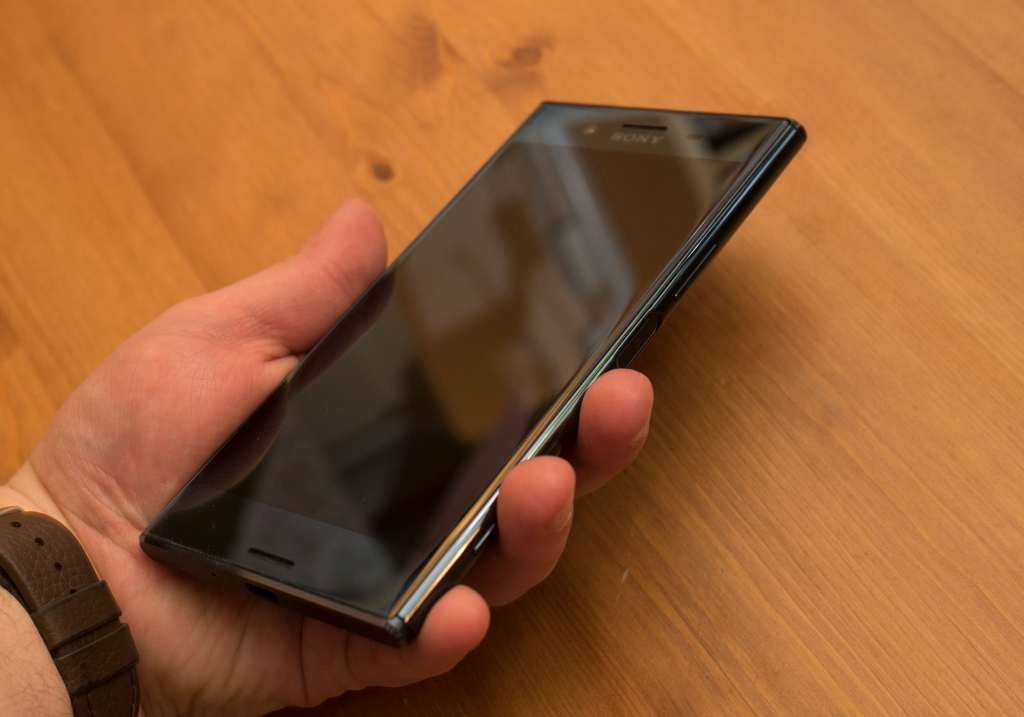 At 195g, the Sony Xperia XZ Premium is one of the heaviest phones you'll feel, adopting a 5.5 inch display and yet coming off feeling even bigger, almost as if you were carrying a small tablet, which you kind of are.
It's a design that certainly makes an impact on your person, whether you're holding or carrying it, and is truly geared at someone who likes to know they're holding a phone, acting truly as the antithesis of the tiny and easy to lose mobile.
Features
Under that truly noticeable design, Sony has provided one of its best feature sets yet, delivering some of the highest capacity hardware for a phone found in 2017.
As such, you'll find Qualcomm's Snapdragon 835 eight-core processor, paired alongside 4GB RAM and 64GB storage, the latter of which is still upgradeable with a microSD slot found along the side. Google's Android 7.1 "Nougat" arrives on the Sony Xperia XZ Premium out of the box, too.
On the camera side of things, Sony has equipped a brand new and slightly unorthodox 19 megapixel sensor complete with Ultra HD 4K video capture support and rear flash, while the front-facing camera sports a 13 megapixel selfie-friendly sensor.
Sony's unorthodox camera doesn't just come with an unorthodox megapixel size, but also arrives with a slow-motion capture ability, making it possible to capture as much as 960 frames per second for super slow motion video.
Over to connections, and you'll find wireless supports 802.11a/b/g/n/ac WiFi, Bluetooth, GPS, Near-Field Communication (NFC), and 4G LTE support for as high as Category 16 LTE, which means speeds of up to 1000Mbps down and 150Mbps up are actually possible.
Wired connections can still be found here, with a Type C USB charge and data transfer port at the very bottom of the phone, as well as the standard 3.5mm headset jack still found here at the very top.
You'll also find biometric support here, meaning you get a fingerprint sensor on one of the few buttons the Sony Xperia XZ Premium offers. That's something Australian models receive and American models do not, with a fingerprint sensor built into the power button on the right side, while the remainder of the buttons consist of a volume rocker above this and a camera trigger and shutter at the very bottom of the right edge.


The casing of the phone is made from metal and glass, with the front and back both encased in Corning's scratch-resistant Gorilla Glass 5, and much like most of Sony's premium smartphones in the Xperia X and Z range, it supports water resistance thanks to its IP68 resistance, making it dust-proof and highly water resistant.
All of this sits under a 5.5 inch 4K Ultra HD screen, a return to high-end mobile displays not seen from the company since the Xperia Z5 Premium back in 2015. That special high resolution makes the XZ Premium have amongst the highest pixel clarity of any phone out today, delivering a whopping 801 pixels per inch (ppi) when the 4K resolution of 3840×2160 is running, though Full HD's 1920×1080 will run on the screen more often.
Powering all of this is a 3230mAh battery that is not removable. The phone supports high speed charging through Sony's Qnovo technology over USB Type C and a wall plug.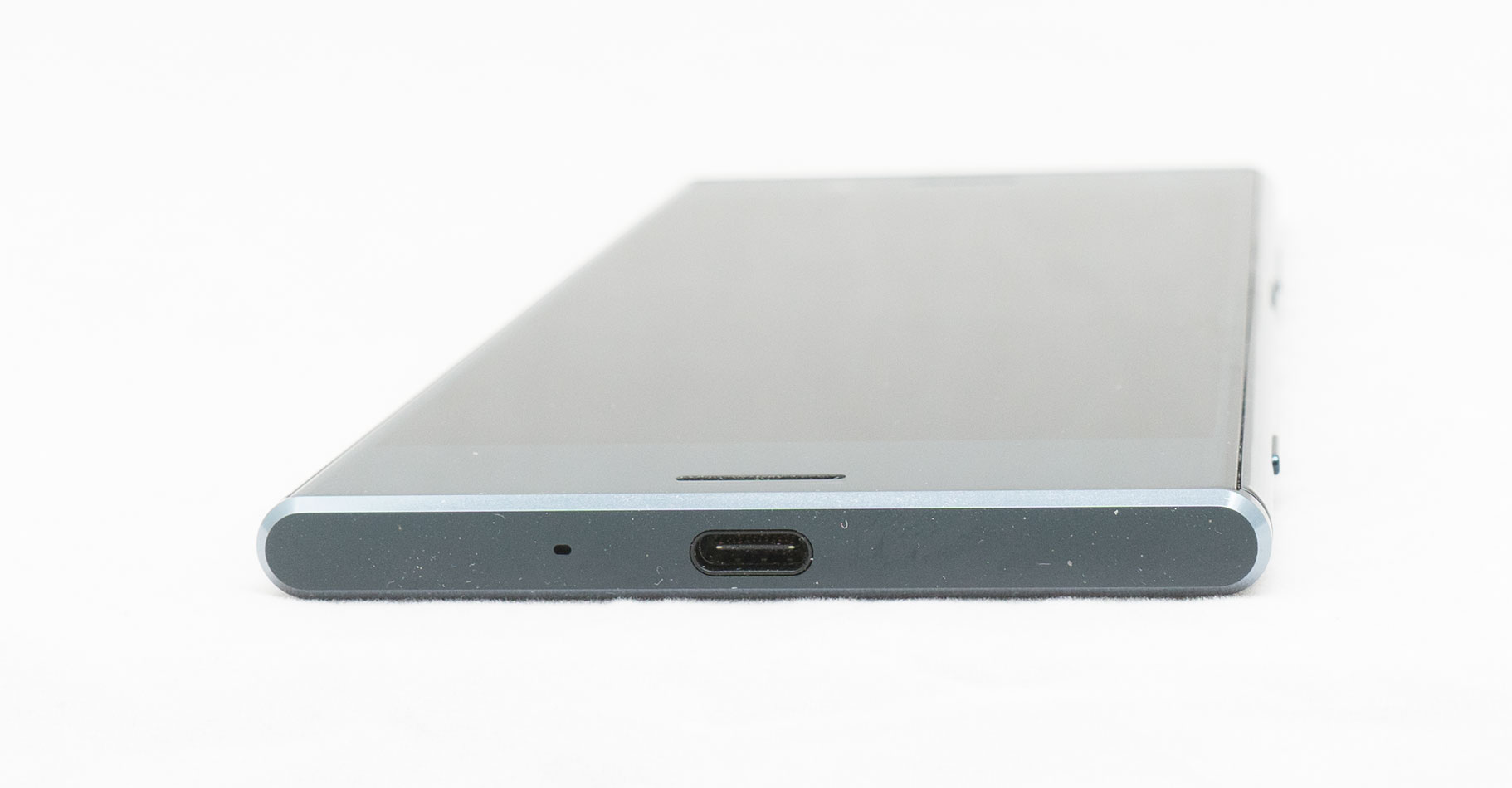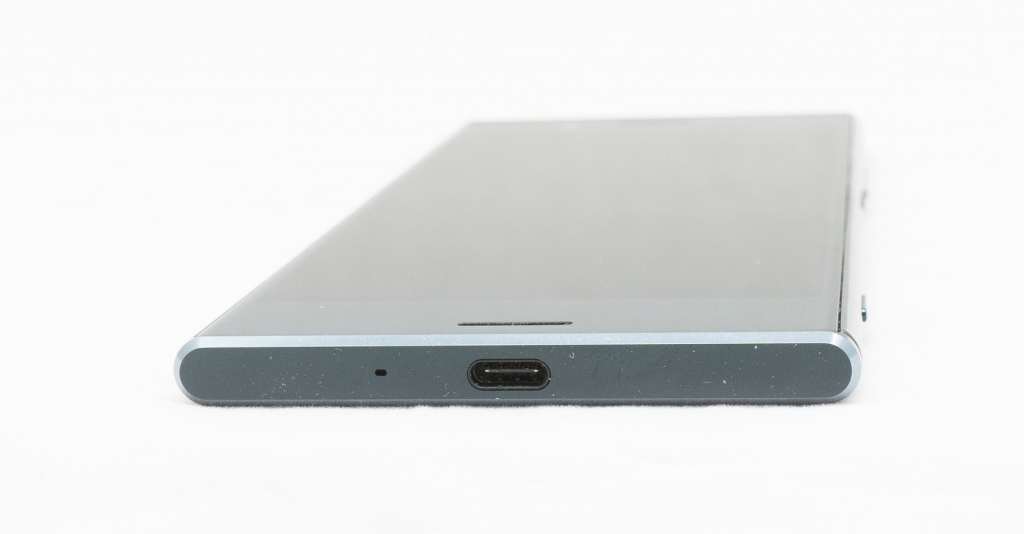 In-use
With the features out of the way, it's time to get stuck into the software and use of the phone, something Sony has been refining greatly over the years.
While its operating system has seen some changes over time, the approach this time is closer to Google's stock edition of Android, complete with widgetised home screens, app menus, and the left most screen of Google Now.
That's pretty close to what Google offers in its own phones, with a couple of more Sony-styled changes thrown in for good measure.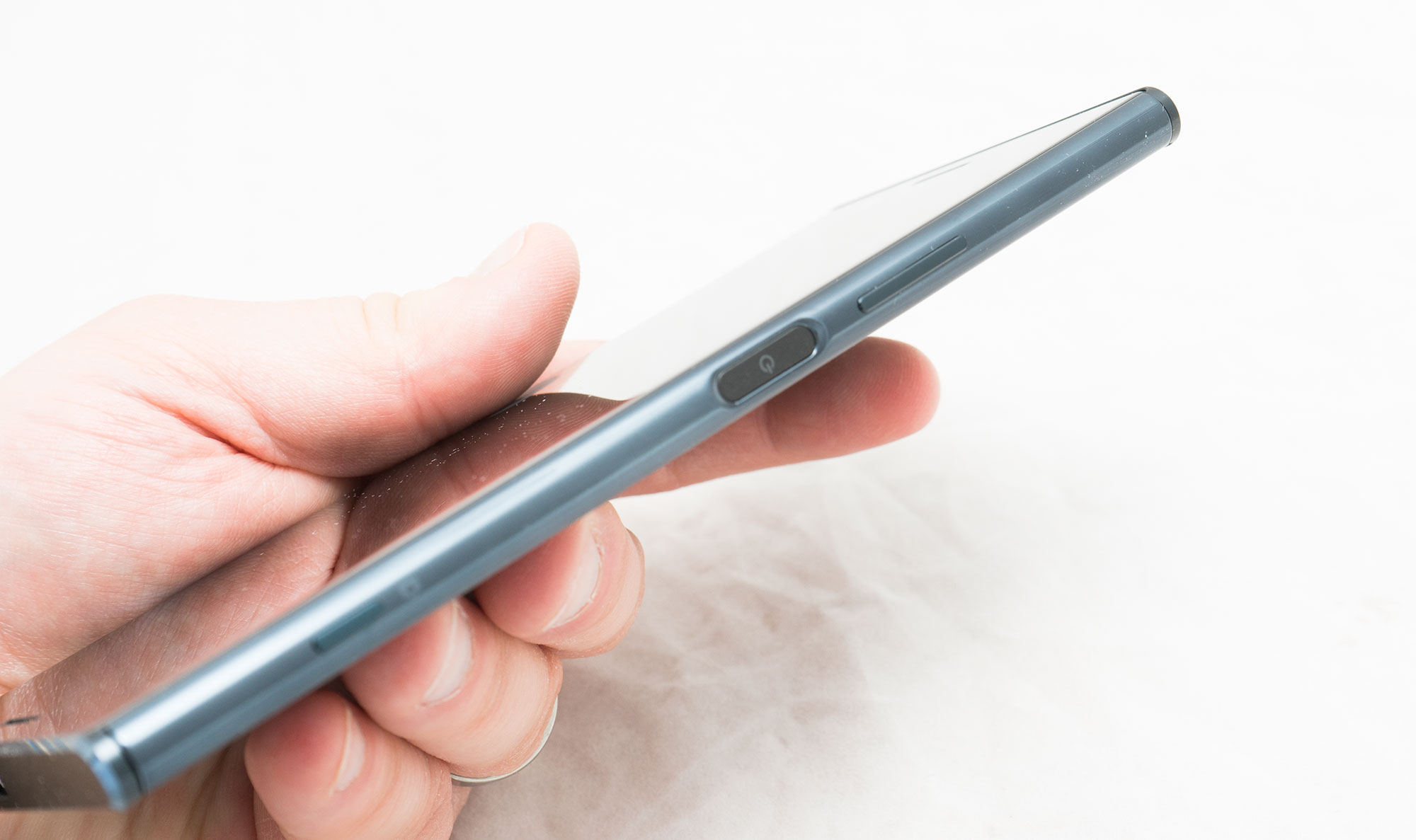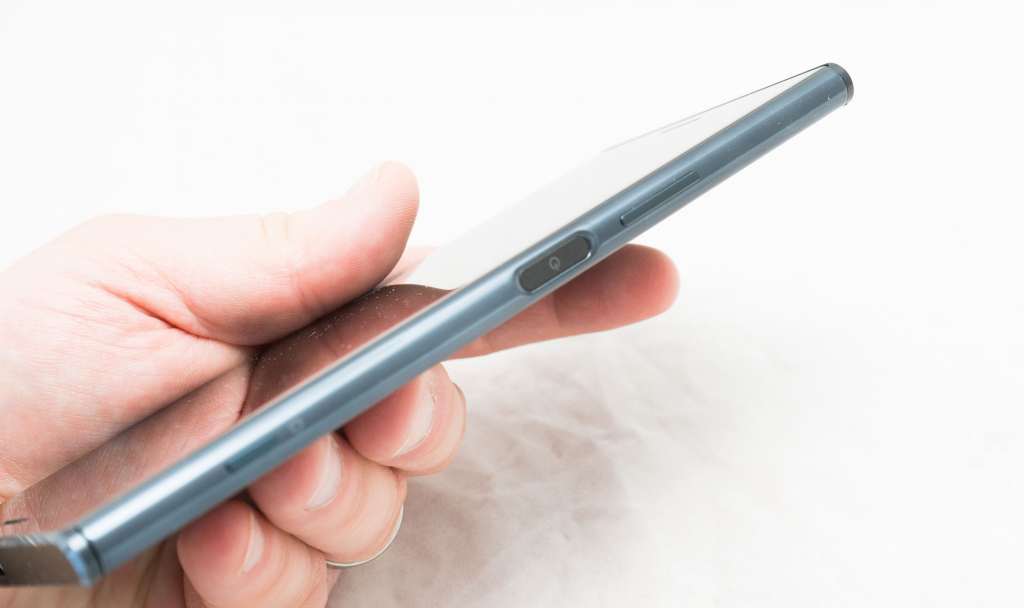 One of these is the location of the fingerprint sensor, which is in the Sony-specific spot of being on the side, something that makes for a easy grip that unlocks the phone with no problems, a spot we wish more companies would use.
That screen also makes using the phone a treat, and we'll get into that shortly, but sufficed to say that now that Sony's 2017 phones have seen a more relaxed and properly "Android" experience appear, Sony's Xperia smartphones are easier to use, with less struggling that you're getting a sort of janky experience.
While it's not exactly like an iOS experience, we're happy to see that Sony's XZ Premium is more like what would happen if Sony made a 4K version of the Google Pixel, or sorta-kinda, and that's as close as we're probably going to get.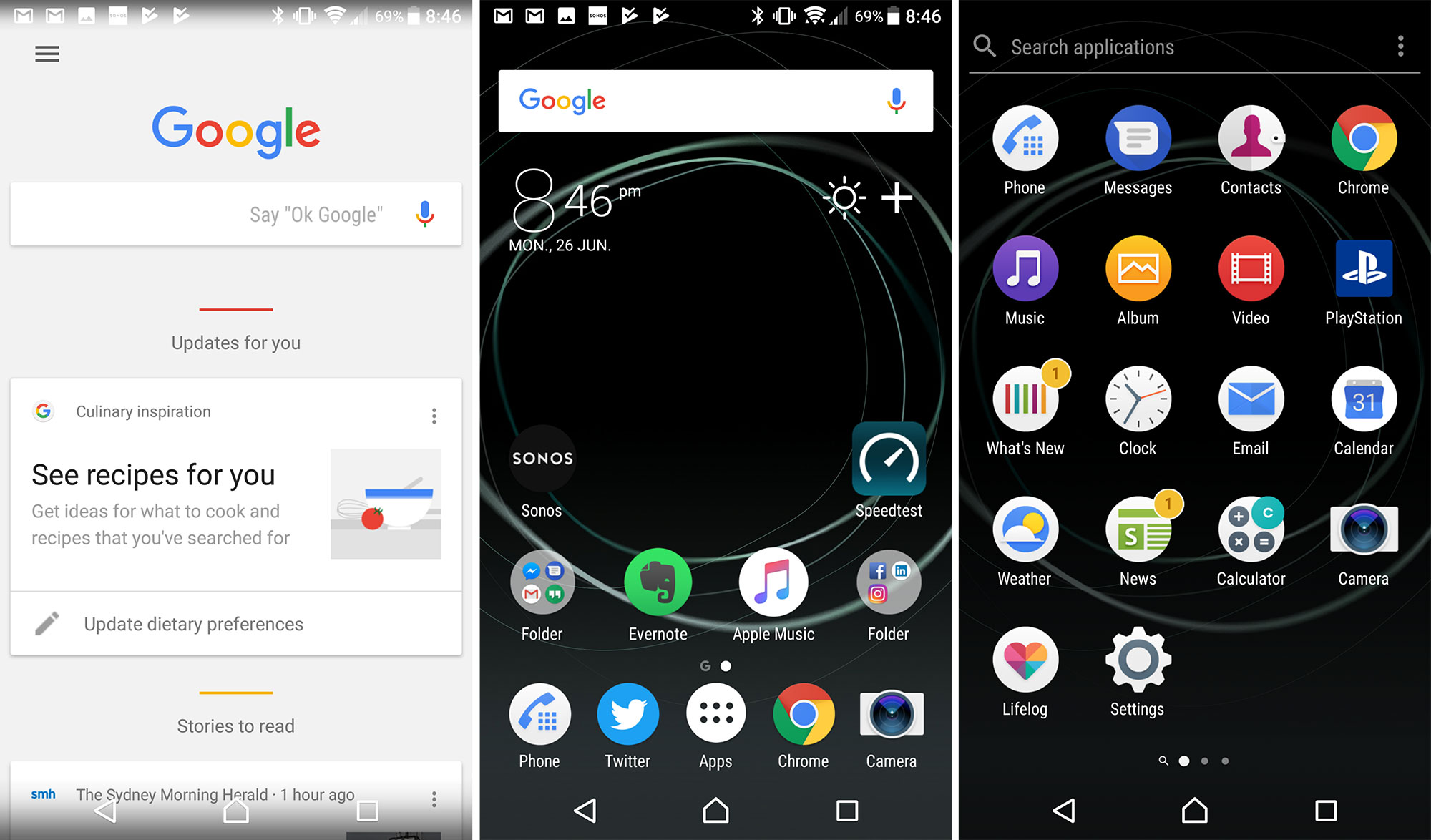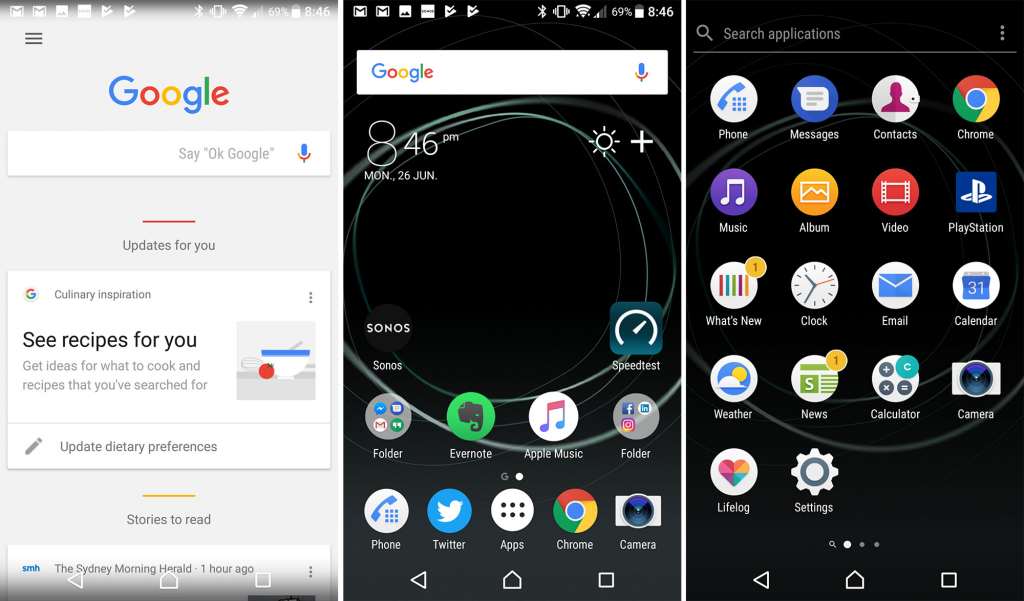 Performance
Over to performance, and while the Qualcomm Snapdragon 835 eight-core processor hasn't appeared in many phones locally, we've seen it once before and know how well it can handle pretty much anything you throw at it.
Solid benchmarks and excellent specs reveal the Sony Xperia XZ Premium to be the flagship it needs to be this year, even over the XZ that made its way out last year.
It's kind of surprising, actually, just how different the XZ is from its newer XZ Premium, and that's a stark difference to the way Sony used to do things back on its last "Premium" separated model, which was different only because of the screen and phone finish (which was super super shiny).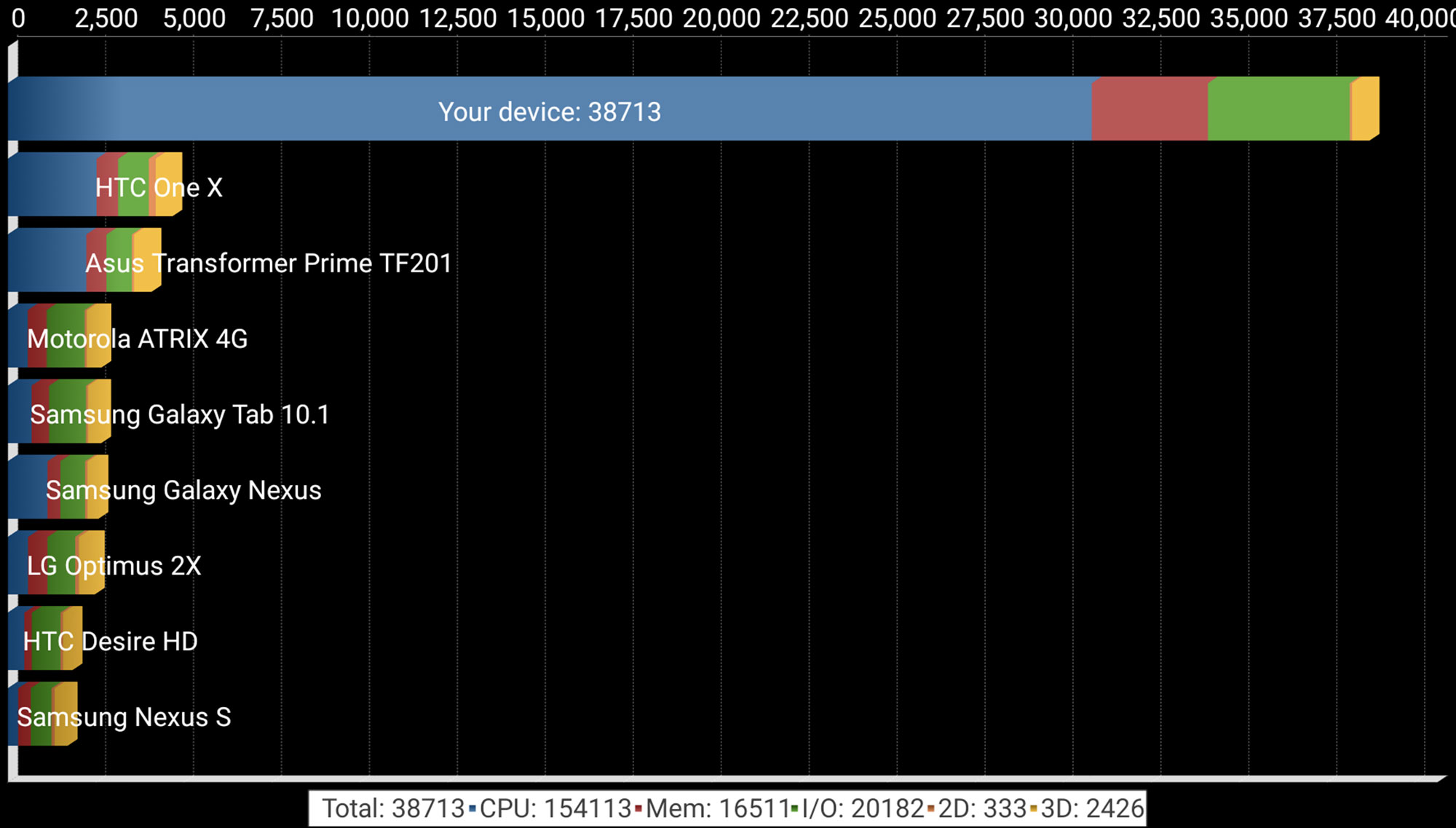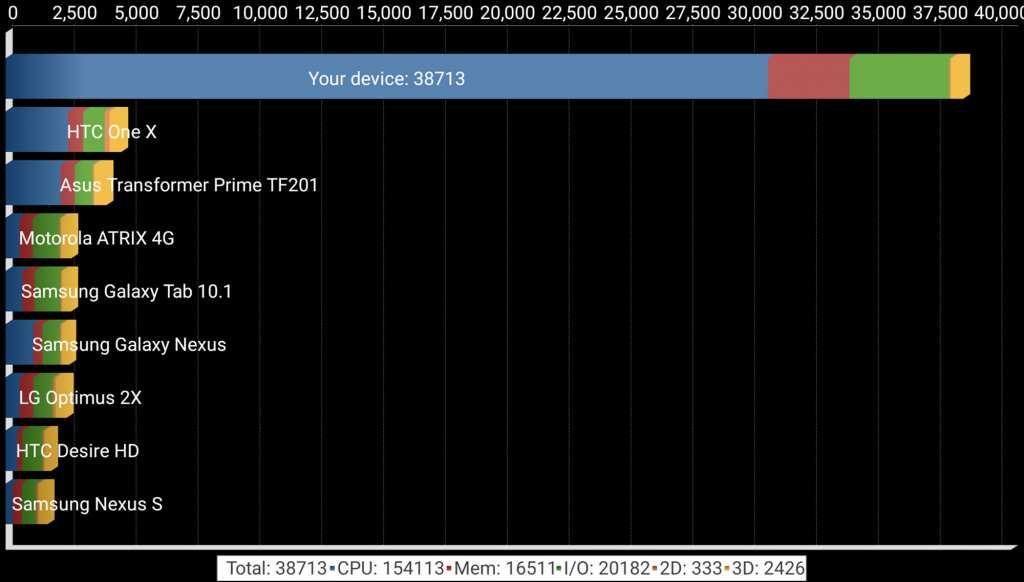 Instead, almost a full year separates the models, and so you find a better processor to offer solid performance, and also a much faster mobile broadband modem, too.
Case in point, you'll find speeds that can theoretically reach as high as a massive 1Gbps down translating to around 125 megabytes per second. Testing it in Sydney's CBD on the Telstra 4GX network, however, left us with closer to 250Mbps, or around 32 megabytes per second.
That's not bad, and certainly offers a high enough speed for most, but with the Category 16 4G LTE modem inside capable of hitting those flashy 1000Mbps speeds, when the network begins to support it beyond the testing centres, you'll see some super fast speeds beyond what we saw in our tests, something only Samsung's Galaxy S8, S8+, and the HTC U11 can presently achieve.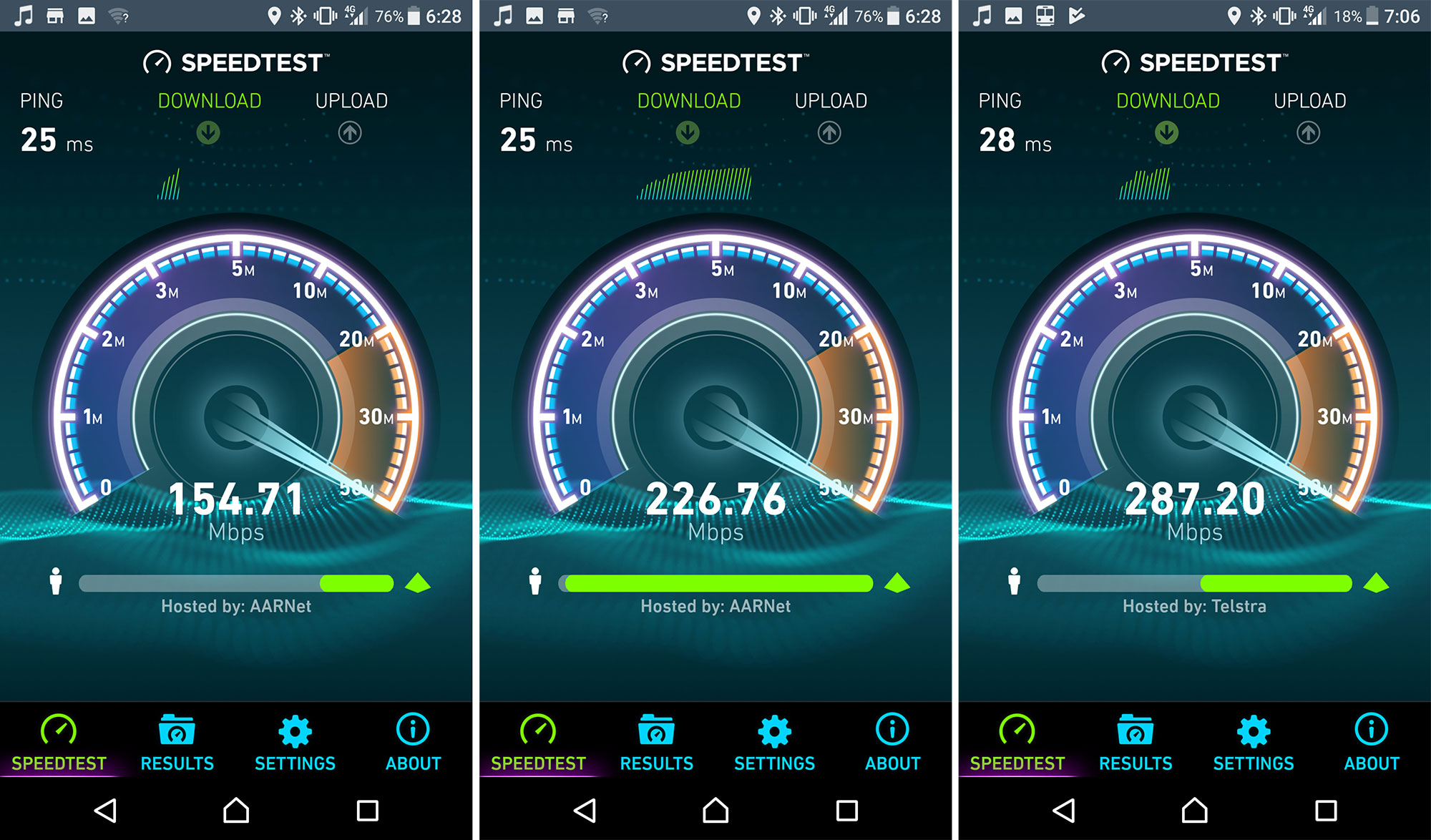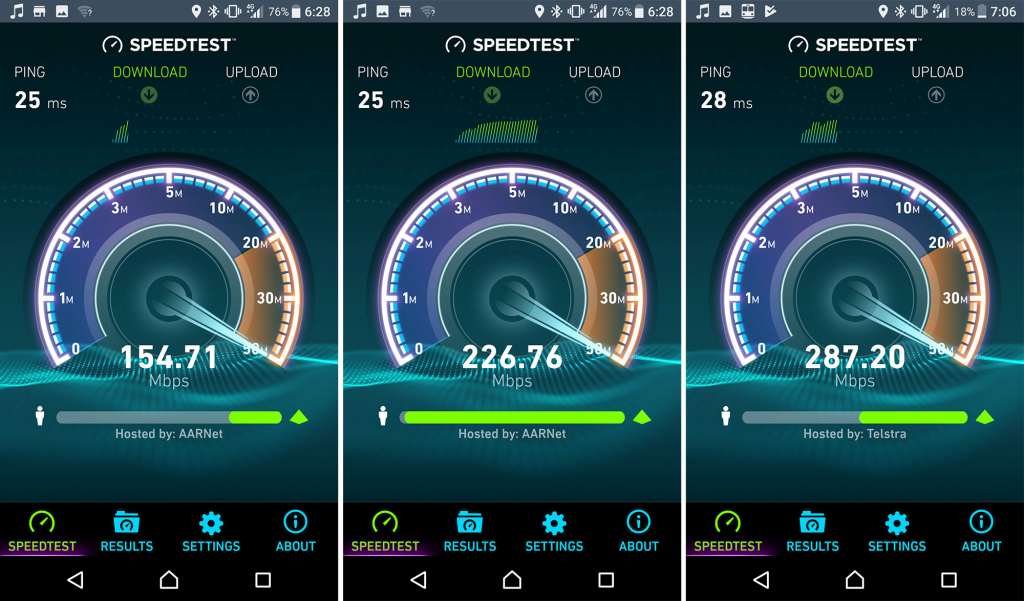 Cameras
An area, Sony really wants to highlight in this phone is the camera, sporting a newly developed 19 megapixel sensor to snap pictures in various lighting conditions.
The sensor is special not just because it has apparently improved greatly, but because it comes with a neat trick: it can capture slow motion at the fastest speed of any phone out there, delivering a whopping 960 frames per second, making the video appear slower and letting you see frame-by-frame what's really happening.
Think of that as being much like the Schweppes ads from a few years back, where you can watch a water balloon pop, a pot boil, or just see a friend try to do anything silly that would be hilarious in slow motion.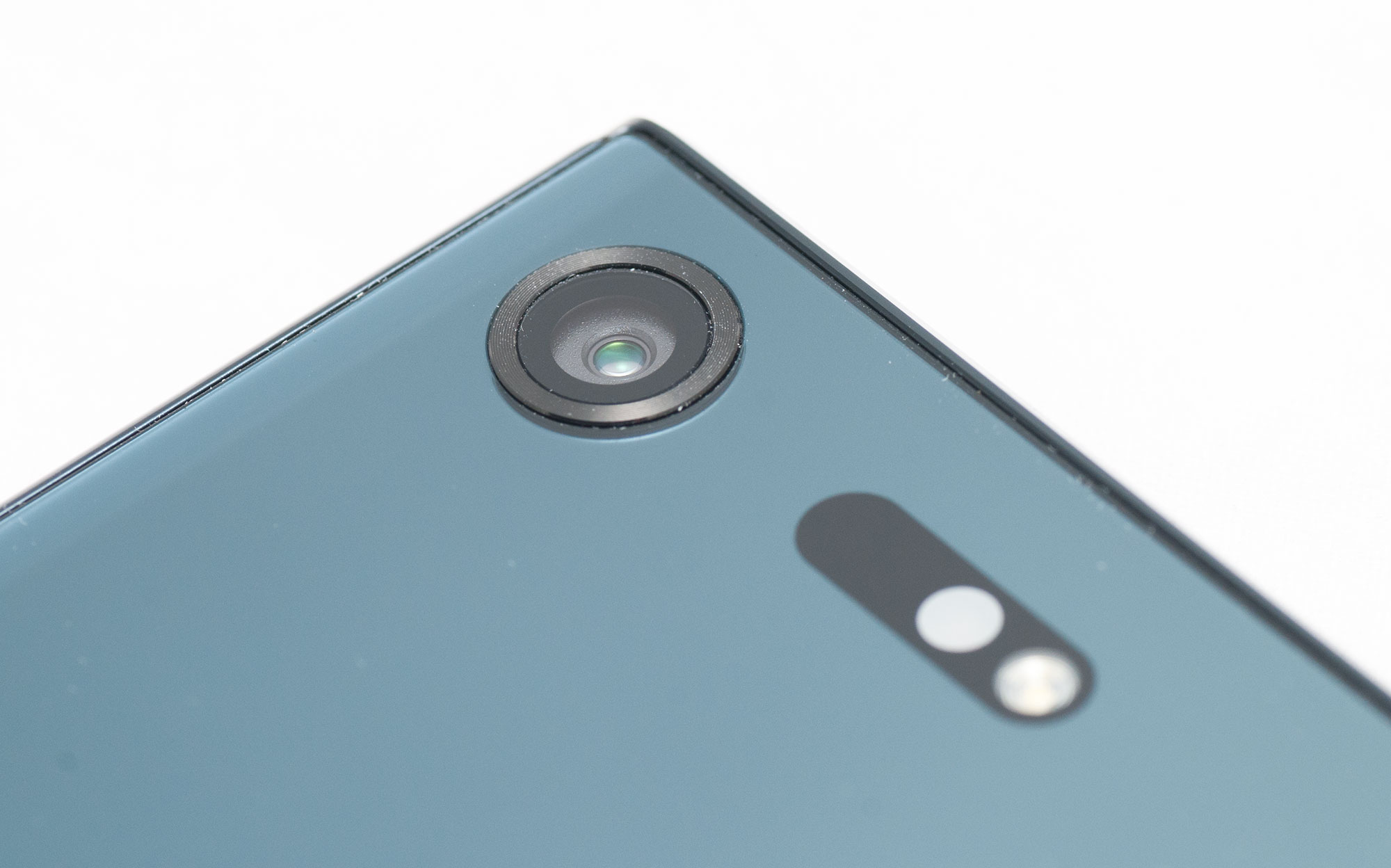 That's the concept behind Sony's "Motion Eye", which is basically an ultra-fast 720p HD camera. The light drops a bit when you switch to this mode, and you'll want to be ready with what you're capturing, though, because Motion Eye comes with a bit of an odd catch: capturing the slow motion video sort of starts a second or two after you press the capture button, which itself requires going into a different capture mode. This can make getting the right slow motion video a little frustrating, especially since you only get a second or two of capture time before the feature stops.
At the ultra high speed of 960 frames per second, "a second or two" lasts longer, but does mean that you're a touch limited by how much you actually capture, so we have to hope Sony updates this gradually over time and lets you capture a little more, making those slow motion videos more easily controlled.
Outside of this, however, there's the camera itself, and while Sony hasn't opted for the dual camera setup nearly every manufacturer is these days choosing, its choice for a single camera with a solid sensor boast excellent results.
As such, shots in daylight are crisp and sharp, while night time boasts some of the best low-light we've seen from a smartphone camera to date, really pushing hard against what are no doubt the champions of these arena still, with HTC's U11 leading alongside Google's Pixel XL (and Pixel technically, too).
That means you'll find a great camera to work with in the Sony Xperia XZ Premium, even if the speed of firing that shot isn't always as fast as we'd like. To help, Sony has left the physical camera button in its Xperia design, meaning you'll have an easy way to get to the camera from the hardware, simply holding the button down when you need it, and pressing it when you want to fire an image from the camera interface.
It's kind of like having a real compact camera with a real camera button, only it's in a phone.
Selfies also benefit from a very impressive 13 megapixel front-facing camera, delivering great imagery in both daylight and low-light, and the results are easily some of the best selfies we've seen from a smartphone before.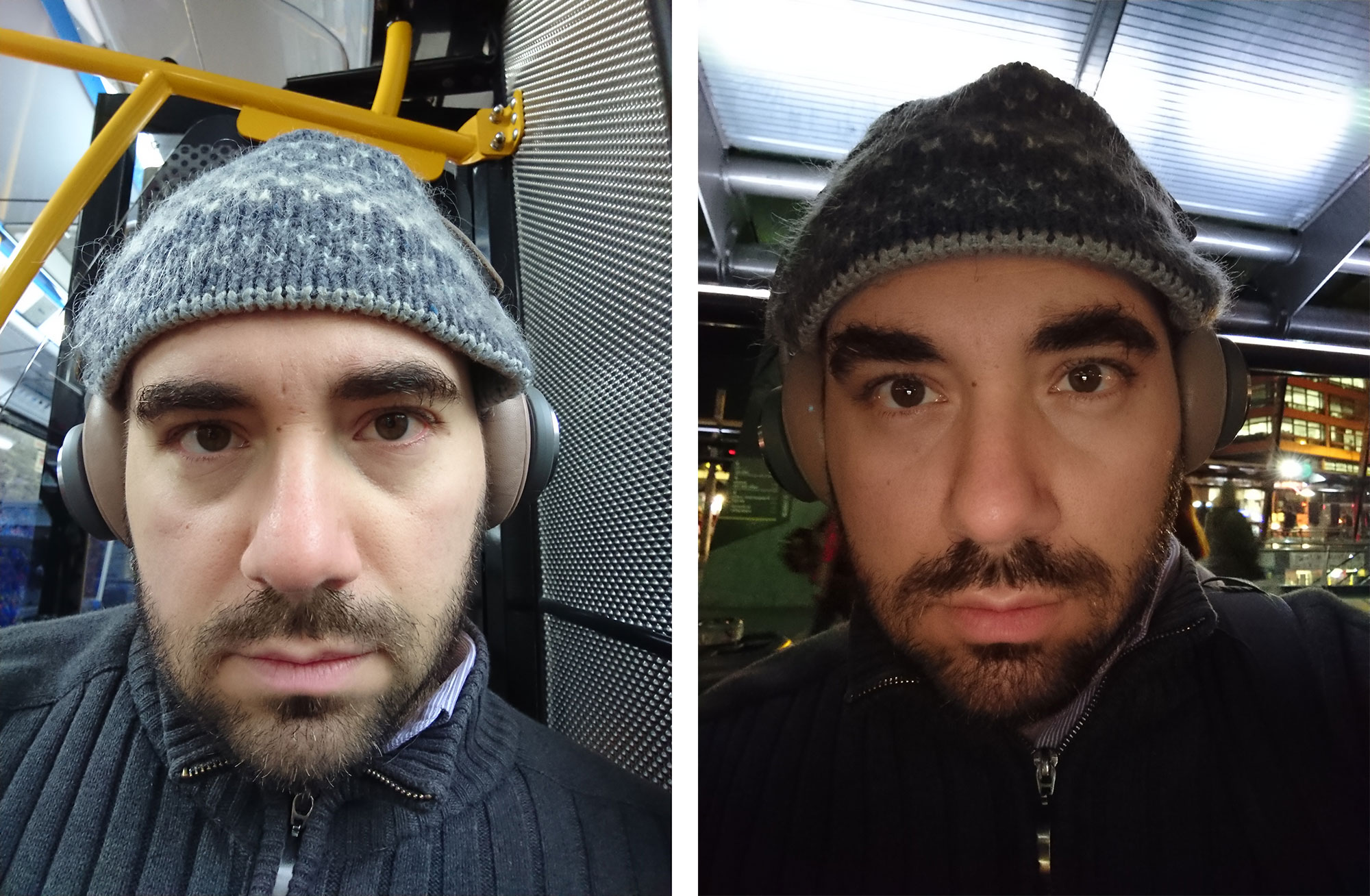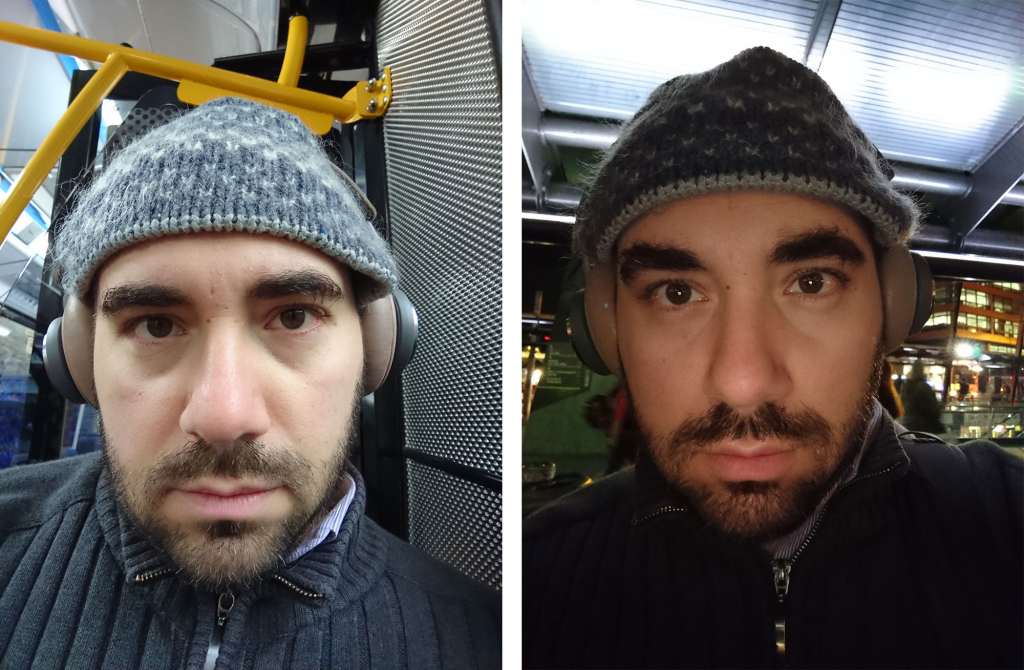 All up, it's an impressive little camera setup Sony has thrown into the Xperia XZ Premium, even though it carries it in a massive phone, and makes you wonder when the regular-sized model will see these technological improvements alongside.
About the only part of the camera setup that isn't as seamless is the capturing of 4K video, which is still here, but requires that you go into one of Sony's camera apps to grab the 4K video, instead of just switching into the video mode, which for some reason doesn't support 4K natively.
You have good reason to learn this, too, because 4K is one of the main reasons the Sony Xperia XZ Premium should be considered thanks to its other major feature.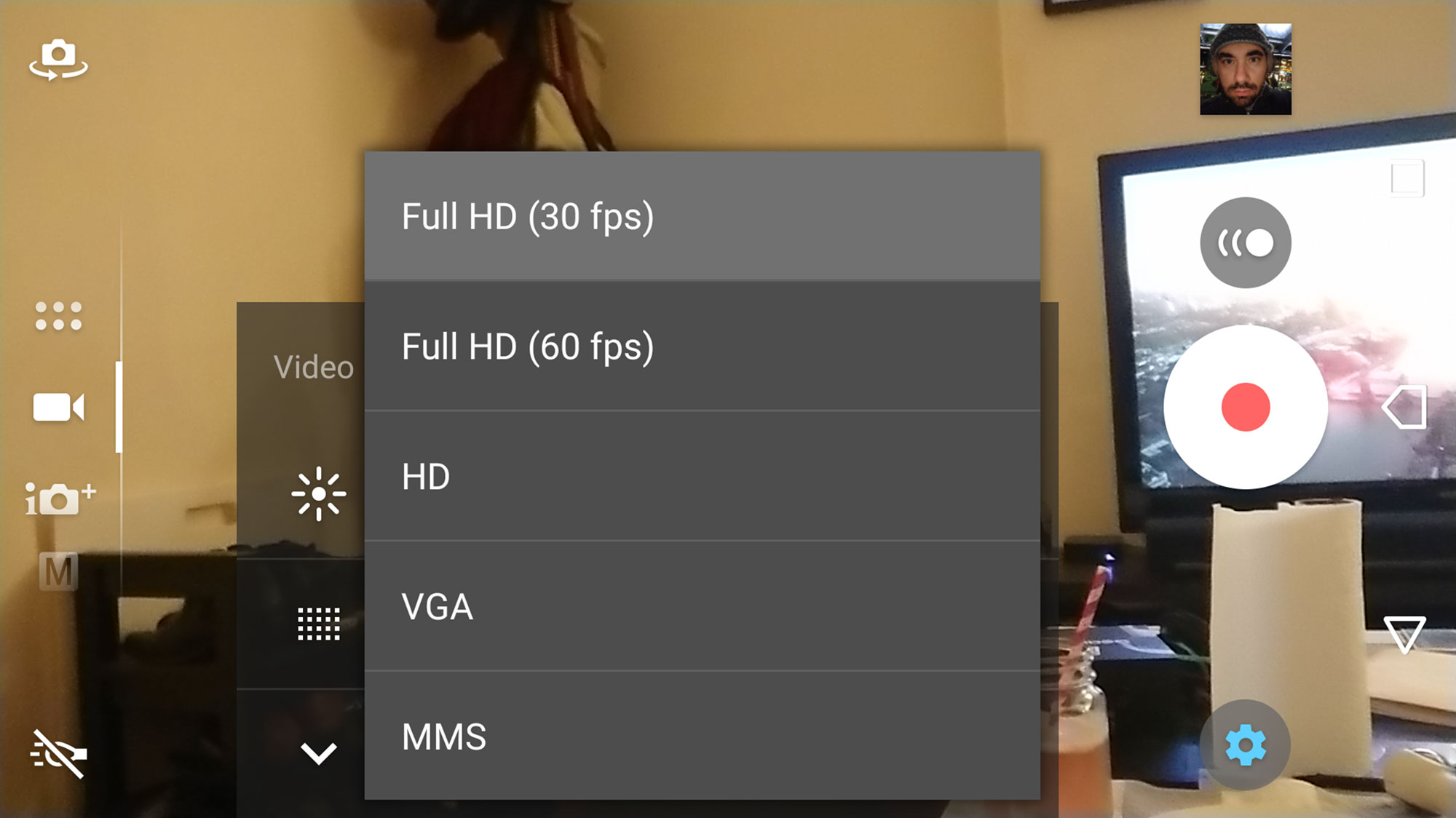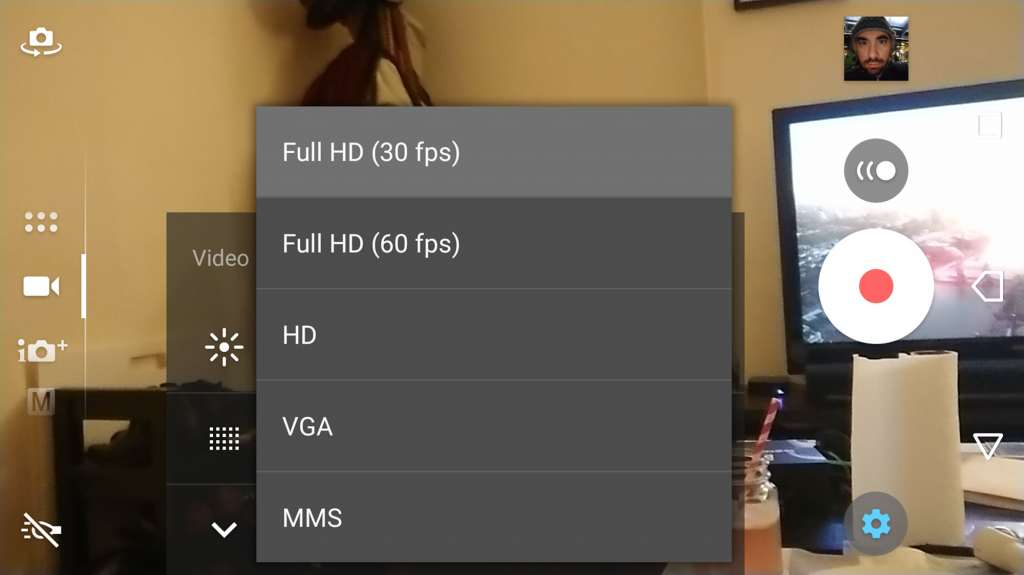 That 4K HDR screen
Easily one of the standout features of the XZ Premium smartphone, Sony has returned a 4K Ultra HD screen to the smartphone world, after a year or so of skipping out on the excellence it had brought around in the Z5 Premium.
It seems so long since Sony had something so grand in its smartphones, with a screen that transcends the mere Full HD resolution it has been using for ages, and yet here we are again, and it's a welcome sight.
Sony hasn't just relied on the same 5.5 inch 4K panel, either, upping the specs and making it support High-Dynamic Range video, also known as "HDR", making it basically like owning the smallest edition of Sony's Bravia 4K Ultra HD TVs around, fitting that technology in the palm of your hand.
That makes it more than ideal for watching HDR Ultra HD content on YouTube, on Netflix, on Amazon and the like, but there is a neat catch: good luck finding a whole lot.
In fact, this catch was one of the caveats of the Sony Xperia Z5 Premium when it launched a few years ago, and back then, the situation was even more dire: with practically no 4K content other than what the camera would capture, the only content close to being 4K were images captured at 8 megapixels or higher.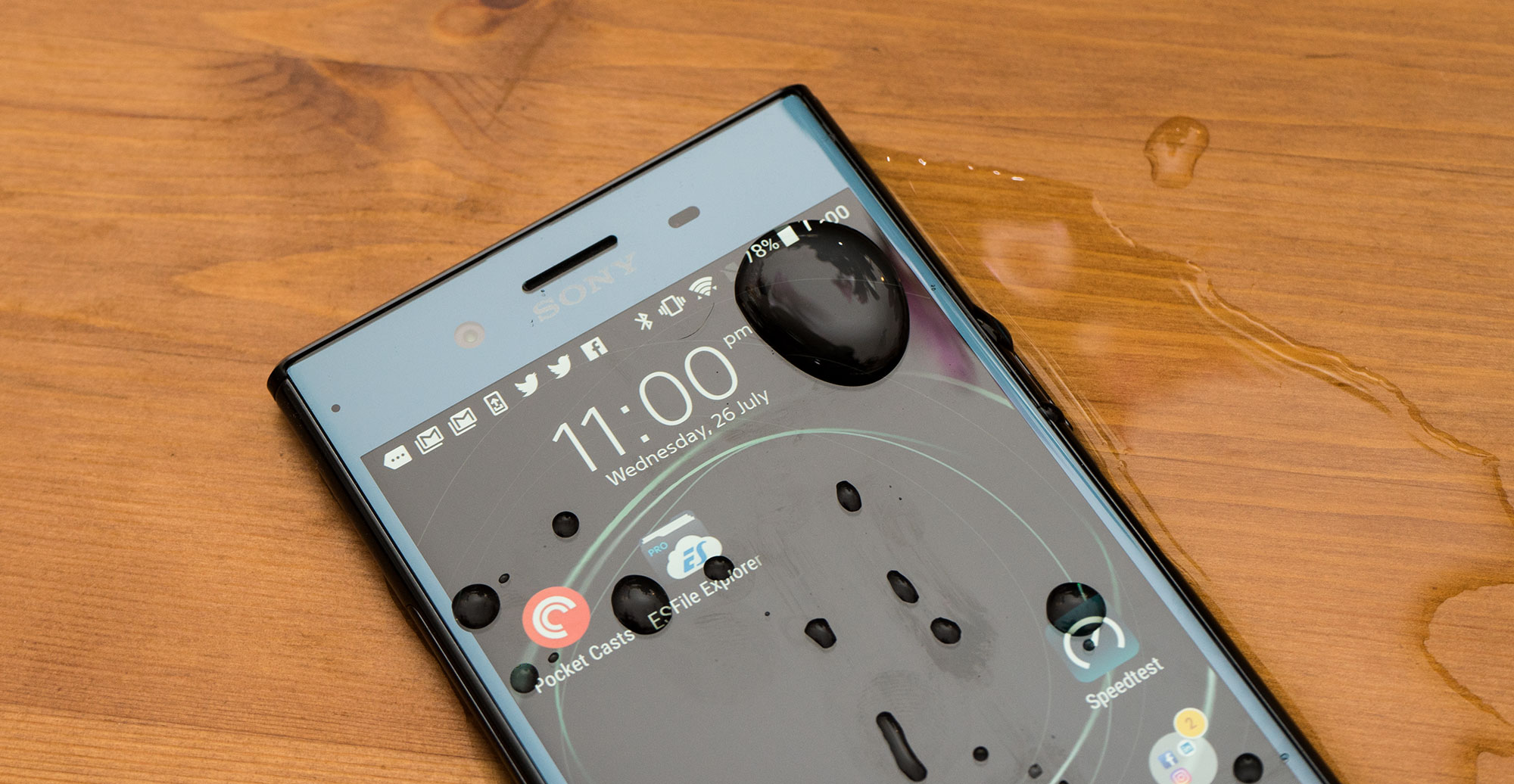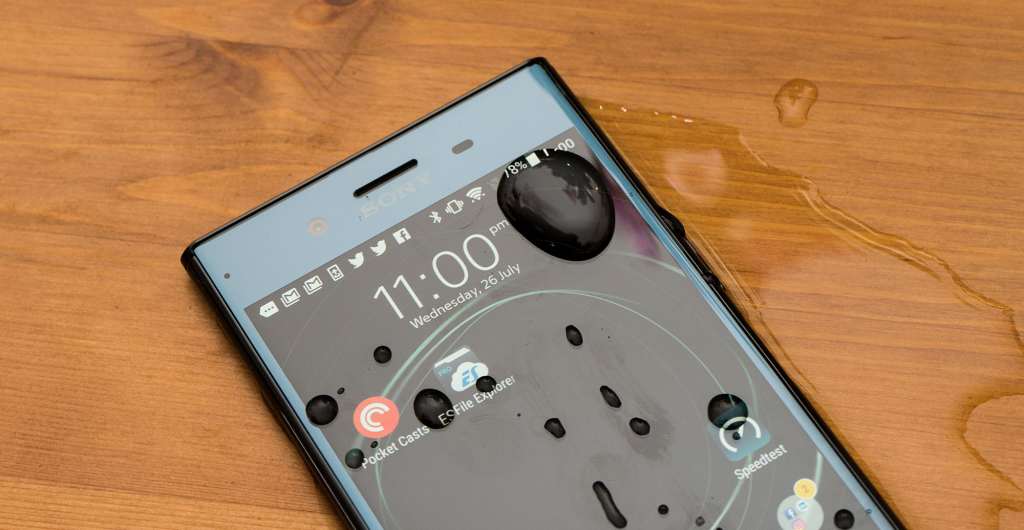 But on the XZ Premium, Sony has made good, with the 3840×2160 firing up every time you load anything. Home screen, photos, apps, whatever. You may not find all the content to be HDR, but when you do, it will be pretty.
That makes the screen amongst the sharpest display for a phone in the world, beating the pixel clarity of nearly everything, not that your eyes can probably tell. Above 500-600 ppi, most of these arguments are academic, and some would argue that it gets questionable above Apple's "Retina" value of 326.
These are all just numbers, and the real value is in the experience, which is something the 4K screen delivers on, boasting one of the best renditions of Android imagery we've ever seen, even if it might be a tad upscale.
The biggest issue really stems from being able to prove to people that this is a 4K screen, because somewhere between a lack of mobile 4K media and the fact that no one will really be able to tell the difference, only you will really realise just how important and impressive this 4K HDR screen is.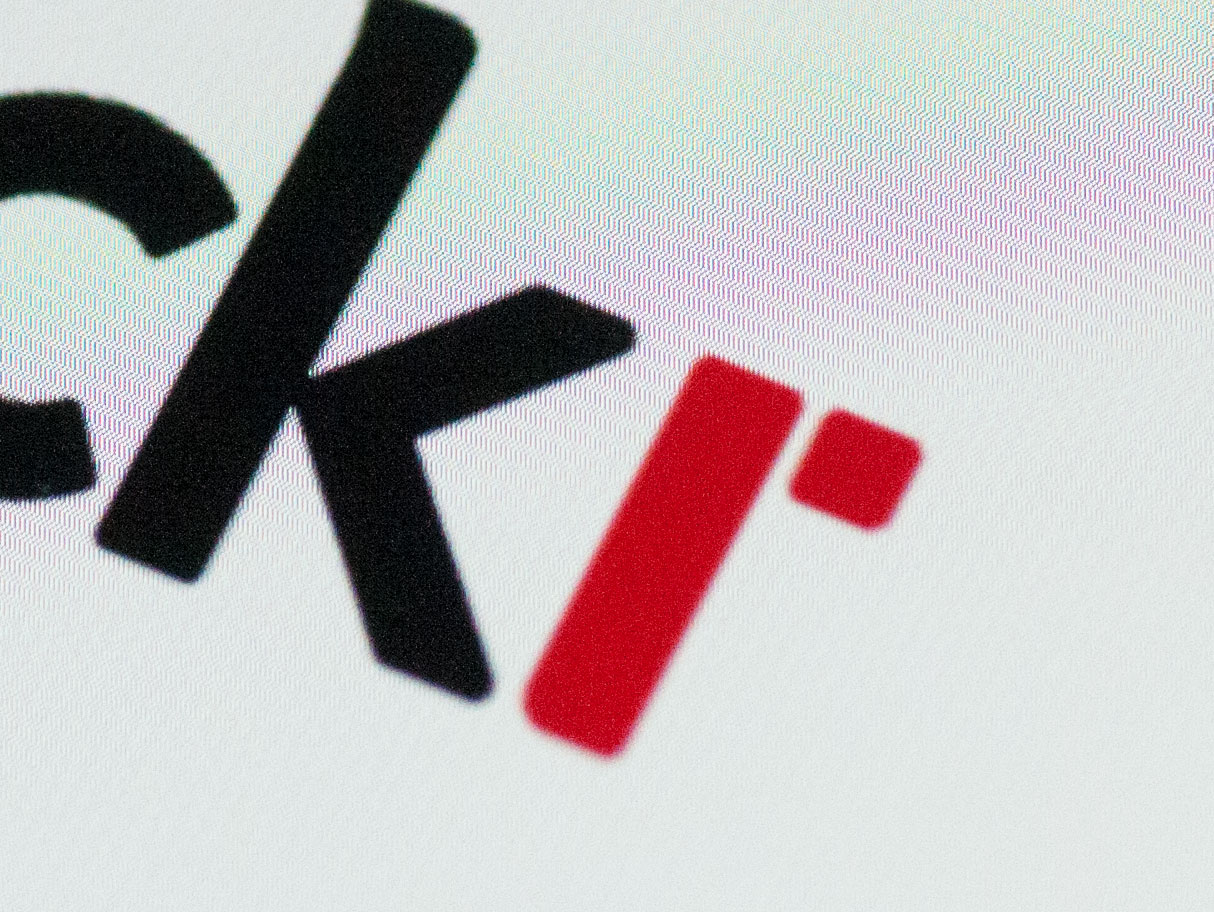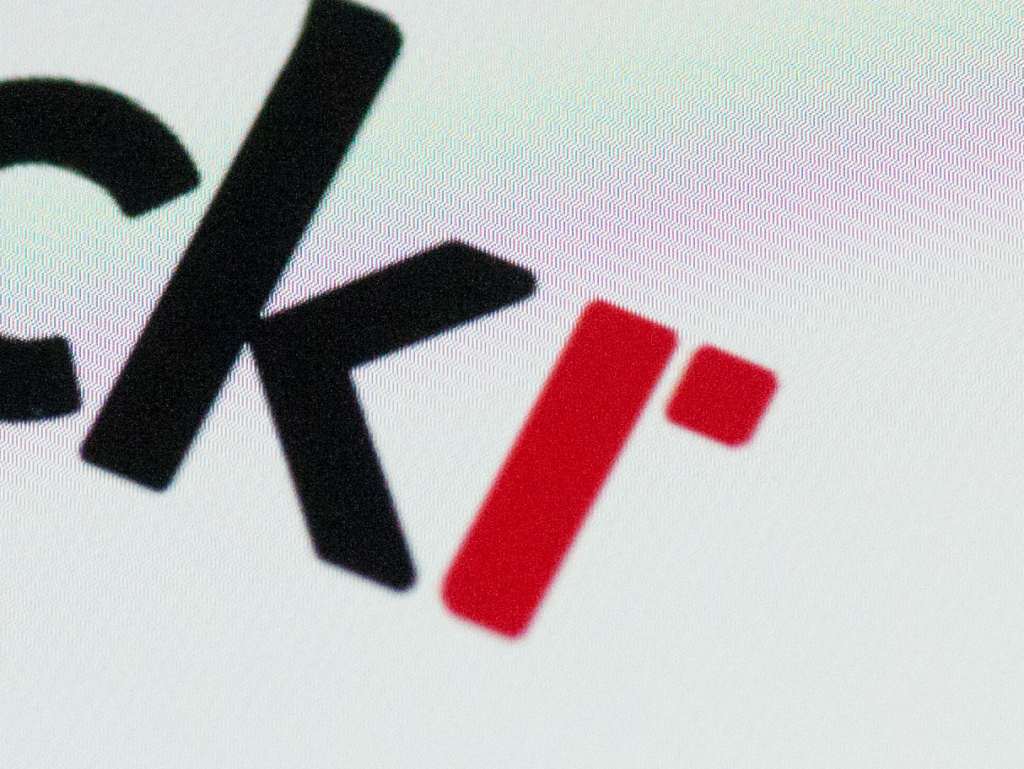 Battery
One thing that scores all the points is the battery, which boasts a good day and a half of battery life, and can reach close to the end of that second day.
That's with our regular phone test, a result that outperforms pretty much every other flagship out there, and surprising given the 3230mAh module inside.
If you're a power user, expect the Sony XZ Premium to hit a full day of life, and if you're not, close to that two is attainable, making it a surprisingly solid delivery for those who need a big battery.
Part of how Sony gets it to that life is from the optimisations the company has made to Android, and that was tested without even having to dip into Sony's Stamina mode, which promises to push the battery even further.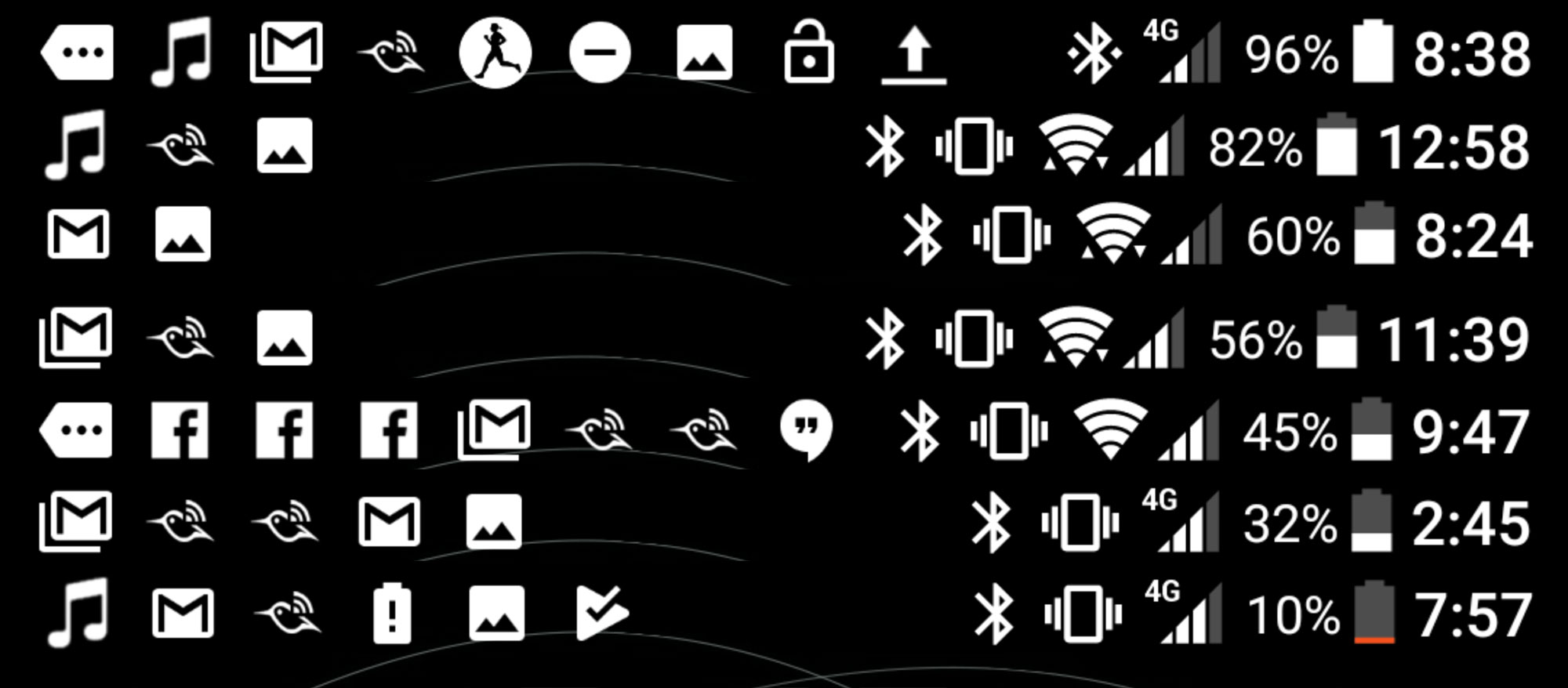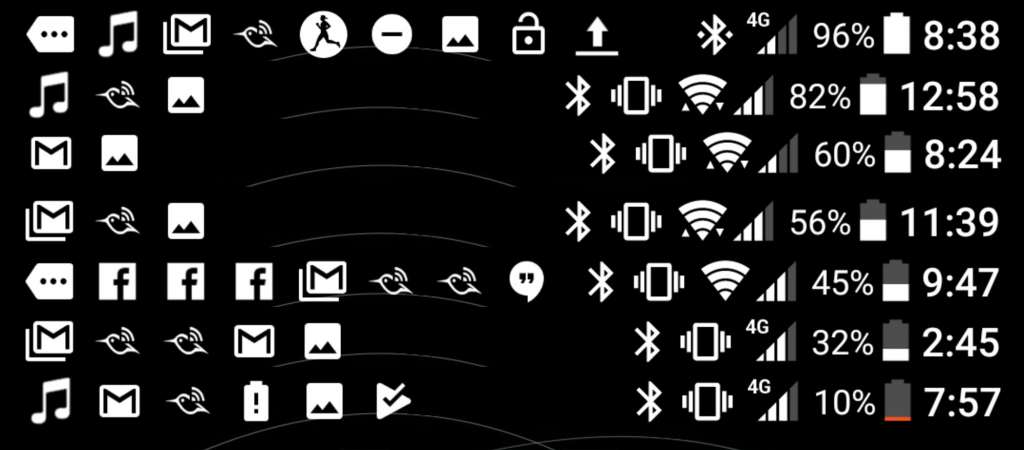 Value
Carrying an excellent camera and otherwise solid feature set, you might expect Sony to come out and just declare that it has the same price tag as another premium smartphone or two, say Apple's iPhone 7 Plus or Samsung's Galaxy S8 and S8+. There are obviously premium comparisons between the three, like the bigger screens, the water resistance, and the high-speed 1Gbps mobile connection.
And yet despite this, Sony has kept the price fairly modest in comparison, grabbing a retail price of $1099, lower than pretty much every other flagship it competes with barring the one made by HTC.
That makes it a stellar value overall, and hard to look past.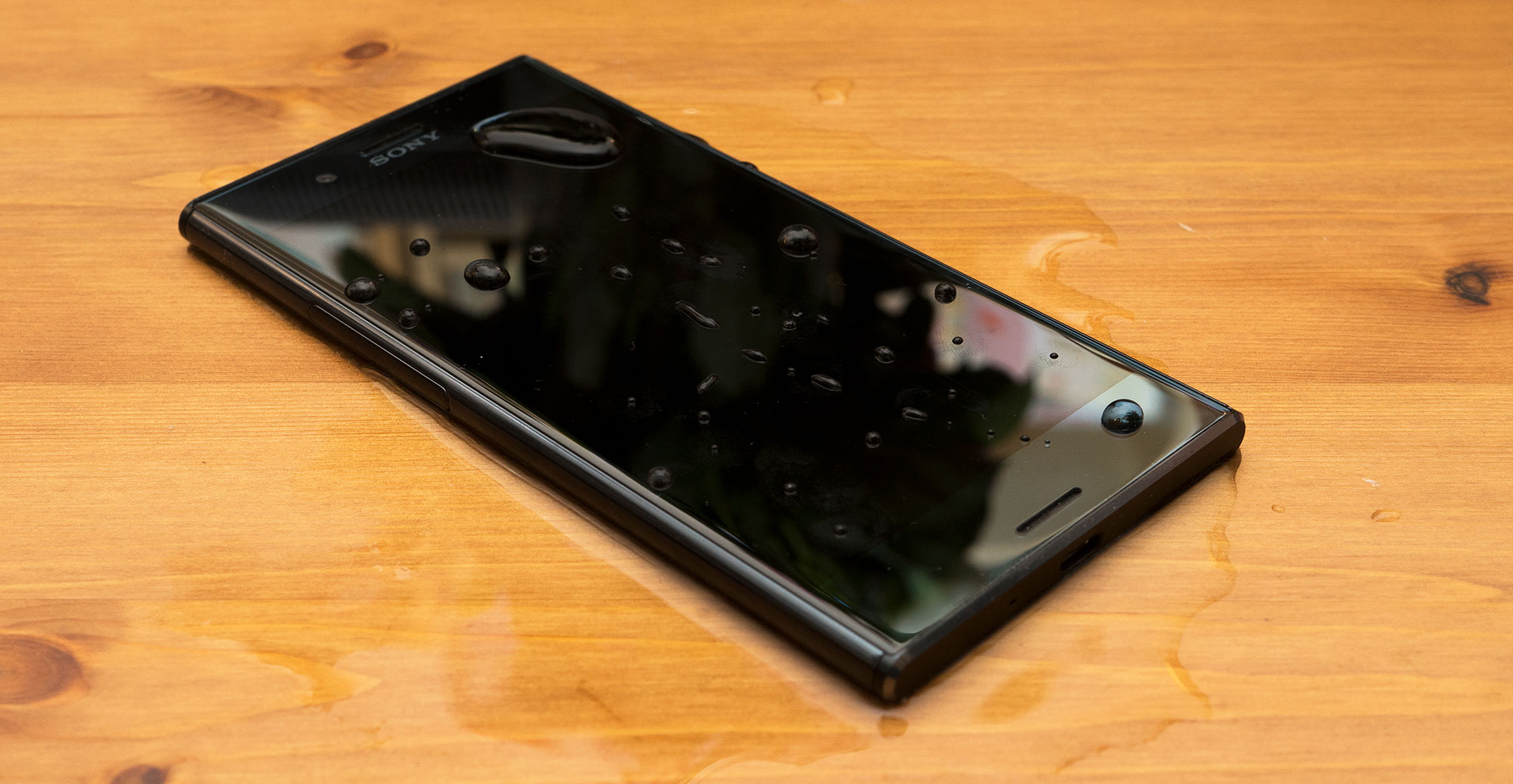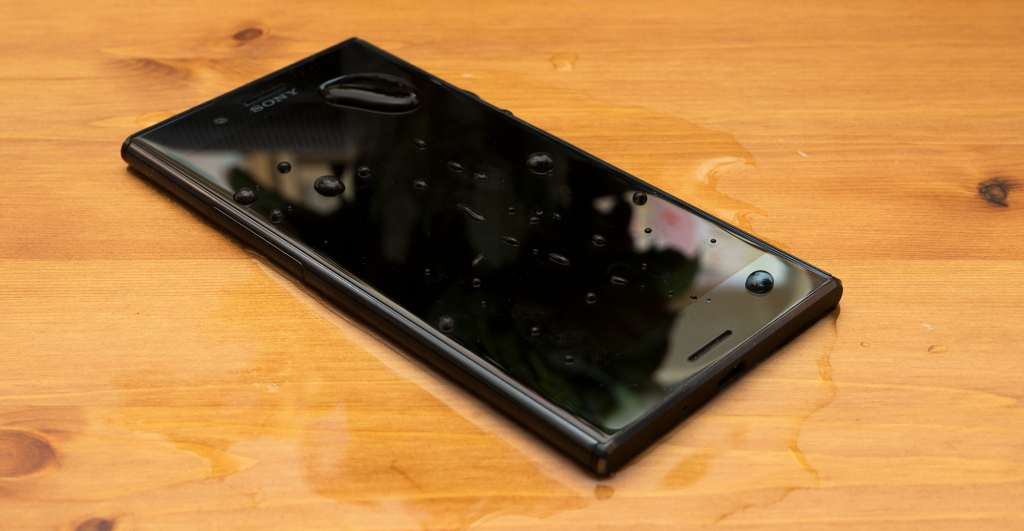 What needs work?
Rather than deal with any pricing problems, Sony's biggest issue with the Xperia XZ Premium stems from design, and while we initially liked the monolithic slab design Sony started with, several years on, it feels like the company needs to make some changes.
For starters, the bezels on the top and bottom are just too pronounced, something we've even started complaining about with Apple, which now we're echoing with Sony.
In a year when Samsung and LG have both shown thick screen borders aren't required, it's about time for other companies to listen up and listen good.
It's especially surprising that Sony's inexpensive Xperia XA1 manages a borderless screen and the XZ Premium doesn't, with the mid-range XA1 display feeling more futuristic since it seems to touch the edges of your hand, compared with this otherwise impressive 4K display that still sports the framing.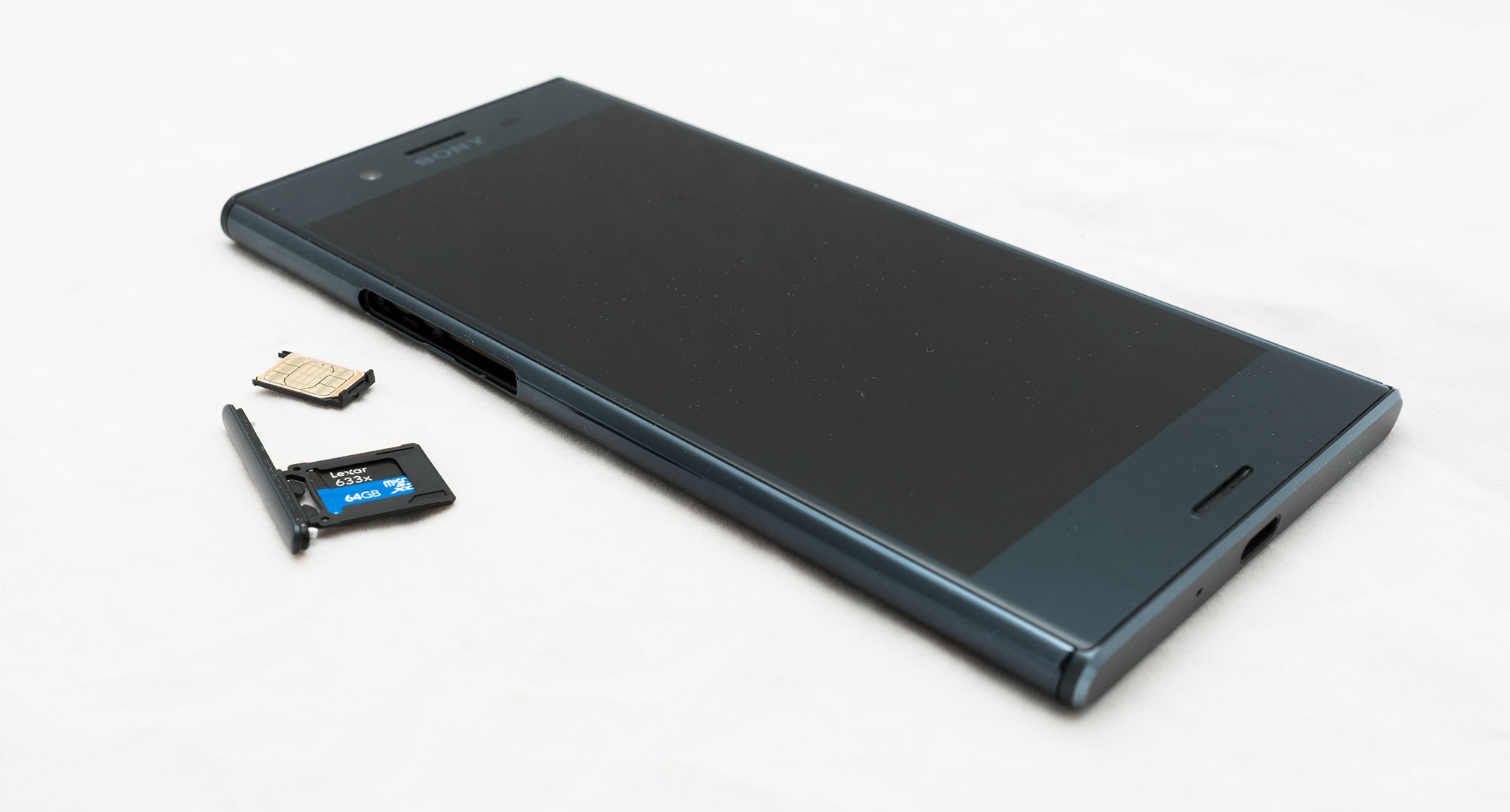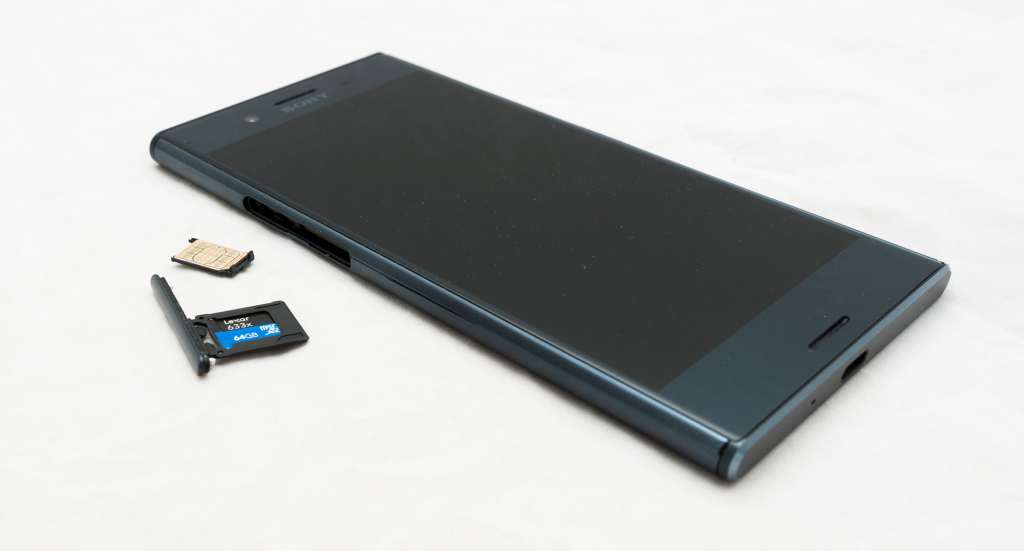 We're also more than a little confused by Sony's SIM and microSD slot, as it has to have one of the most ridiculously complicated designs we've ever seen.
While the pin electable design has become familiar, Sony has never opted for that, relying on one that has you pull a door away using your fingernail and insert the right cards in the right bays.
That's not a big deal when it has been executed properly, but on the XZ Premium, the approach is just plain strange. Here you open the door, pull the entire thing away, and then take a specific nanoSIM tray out just so you can insert your SIM, and it's all a little crazy and fussy. You have to wonder just what Sony was thinking in designing this one.
Thank goodness owners will only have to do it once, unless they switch phones regularly, or switch away from this phone.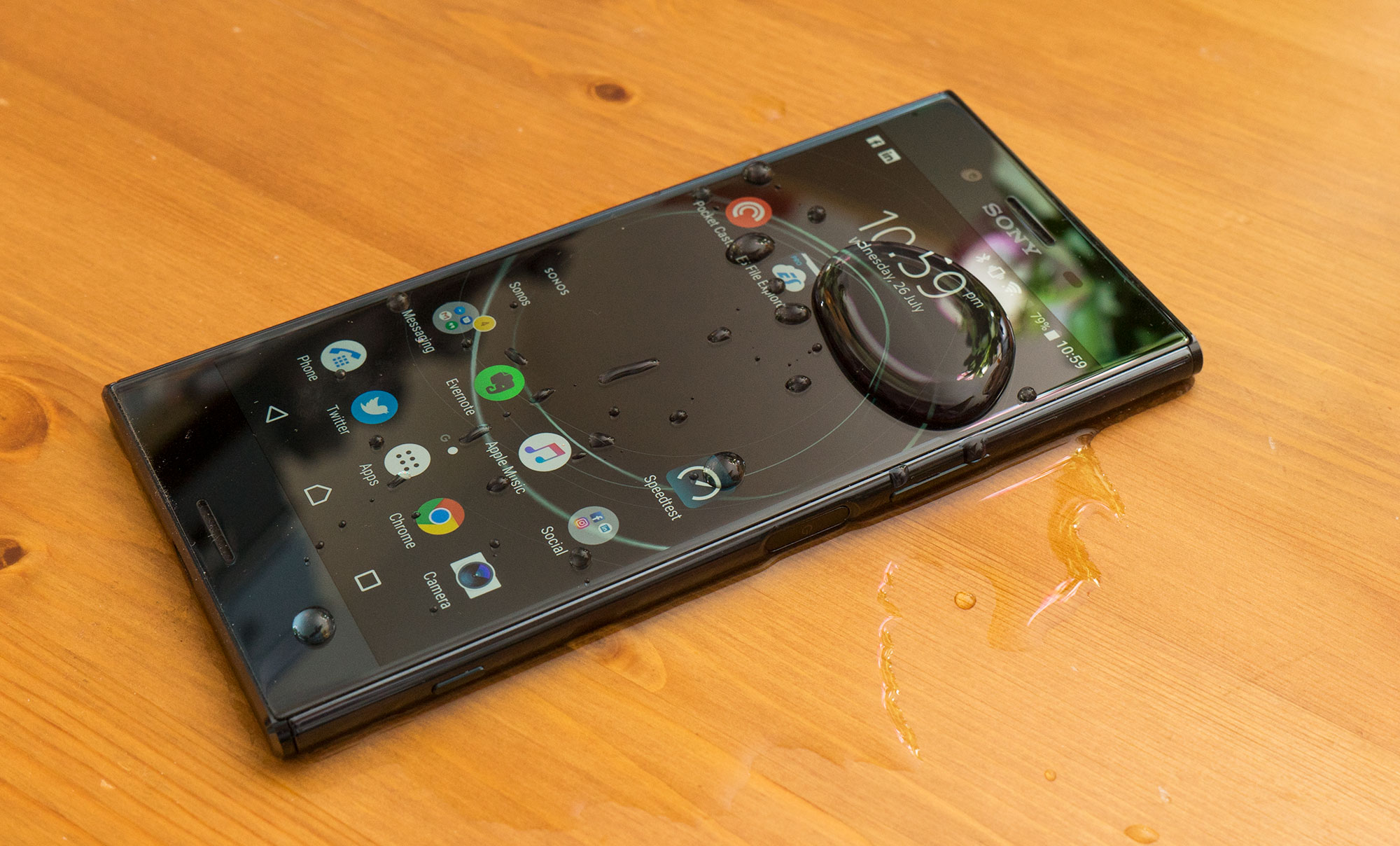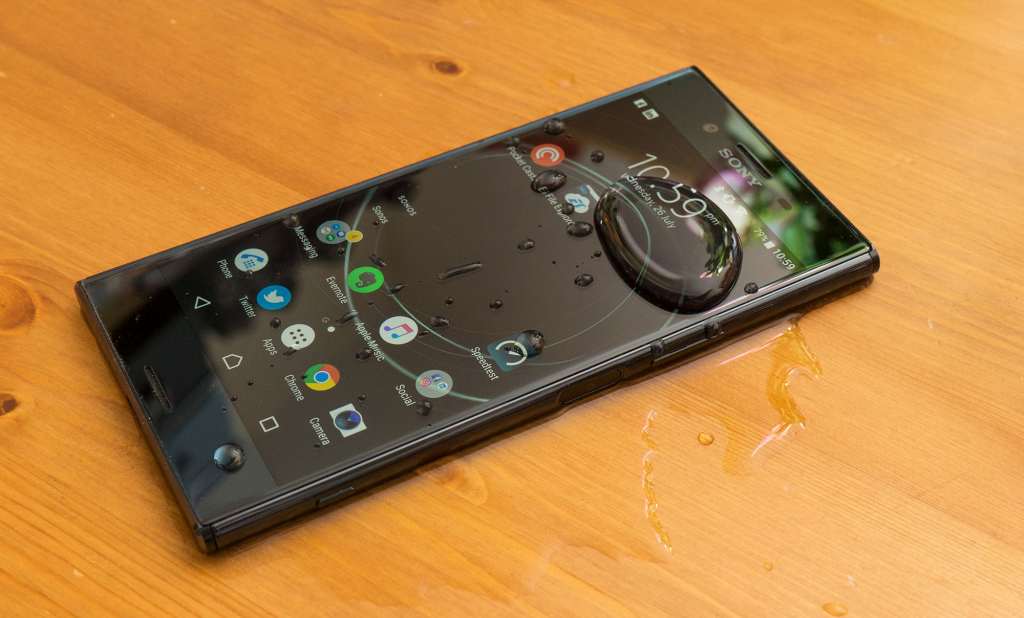 Final thoughts (TLDR)
Despite the niggles in how you hold this boxy phone and if it will survive your pants, Sony has made a stellar handset that offers some brilliant and fantastic features in a package that finally (finally) has it all, or most of it anyway.
Worth checking out, even in today's competitive world of smartphones, though you'll want to make sure you can easily hold it and pocket it, because the size and design could be the very thing to stop you in your tracks.
If you can get over this hurdle, it's all friendly, though. From the excellent screen to the excellent feature set and battery life, the Sony Xperia XZ is a shining example of excellence. Recommended.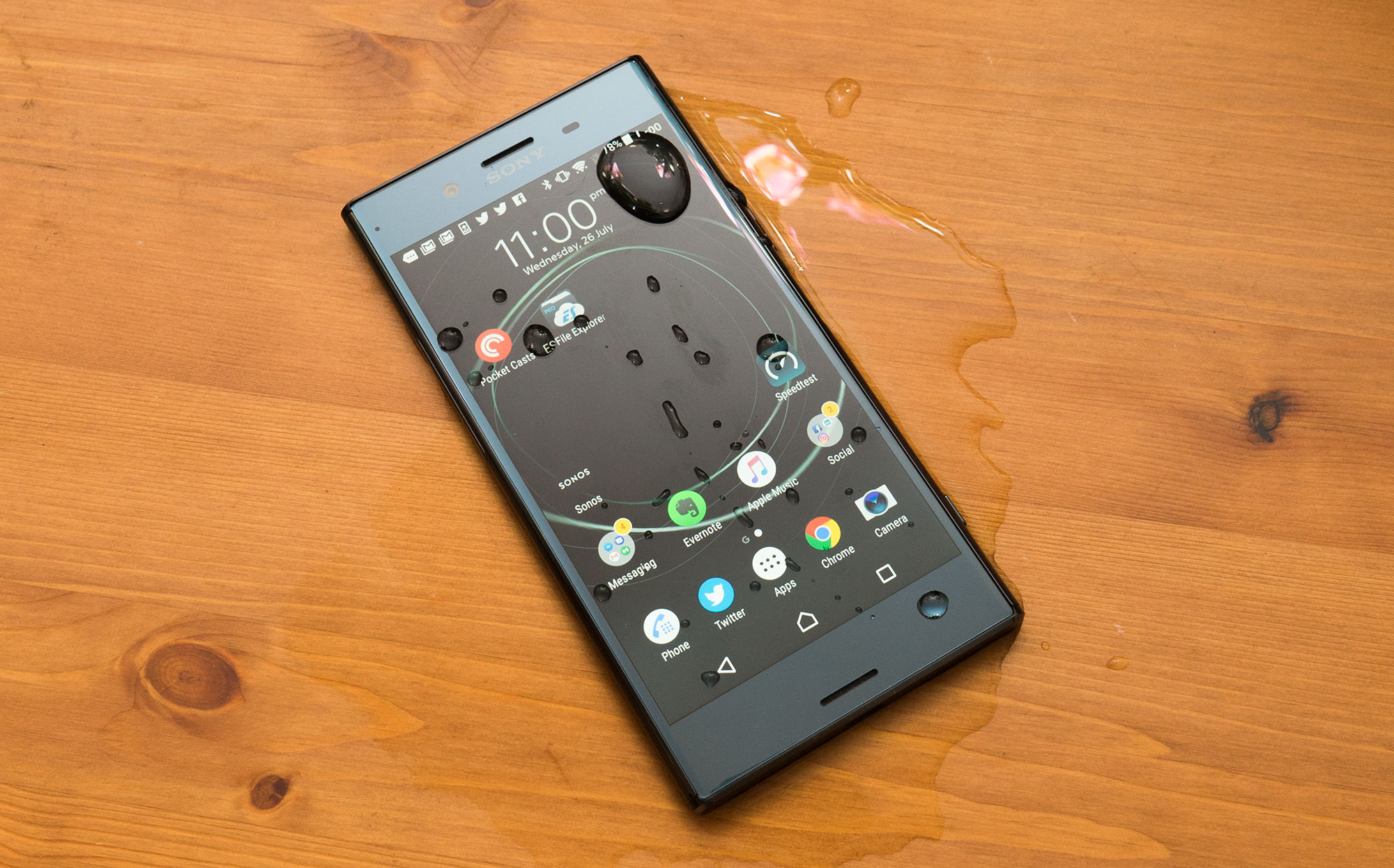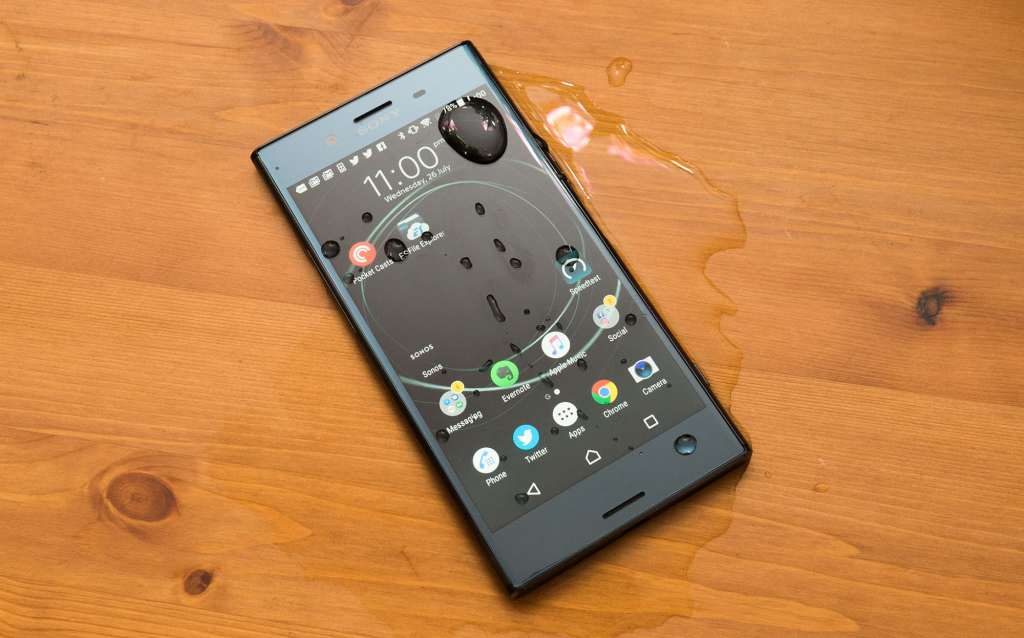 Made very well
Excellent performance
Includes a 4K HDR screen that actually runs at 4K
Great camera with a cool slow motion feature
1Gbps fast mobile connection supported
Design is getting tired
Heavy
No wireless charging
What is with that SIM and microSD slot?