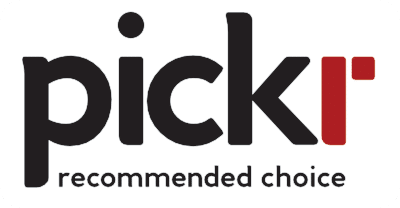 Noise cancellation tends to come at a premium, but if you don't mind skipping out on a cool and swanky design, Plantronics' latest cans will really satisfy.
Design
With headphones generally worn out and about these days, manufacturers tend to do a little more than provide the same basic black boxes for your ears that we came to expect in the 80s and 90s.
Now, cans are a fashion item, and more attention is paid to making these things look interesting.
Take Beats, which while it won't win everyone over for its sense of fashion, tends to use a dual-colour scheme with its "b" logo that grabs the attention. Bang & Olufsen also has its own style, with a cleaner look, while Audio Technica tends to go for either a punchy "look at me" design or a pared back minimalist look.
The point is this: every headphone maker goes for a different style with their cans, and each set of cans is a little different, so different audiences for different headphones expect — you guessed it — a slightly different design.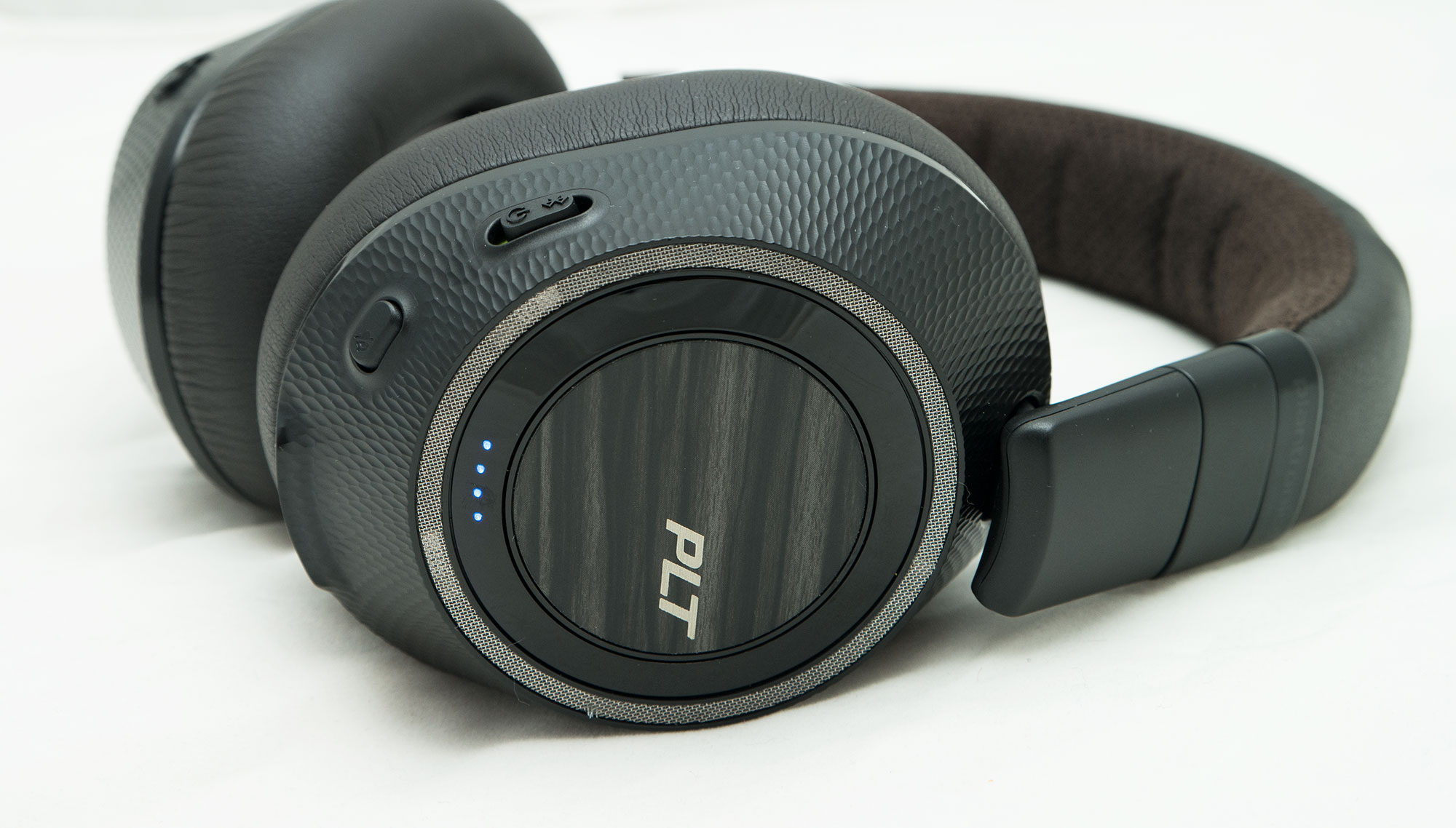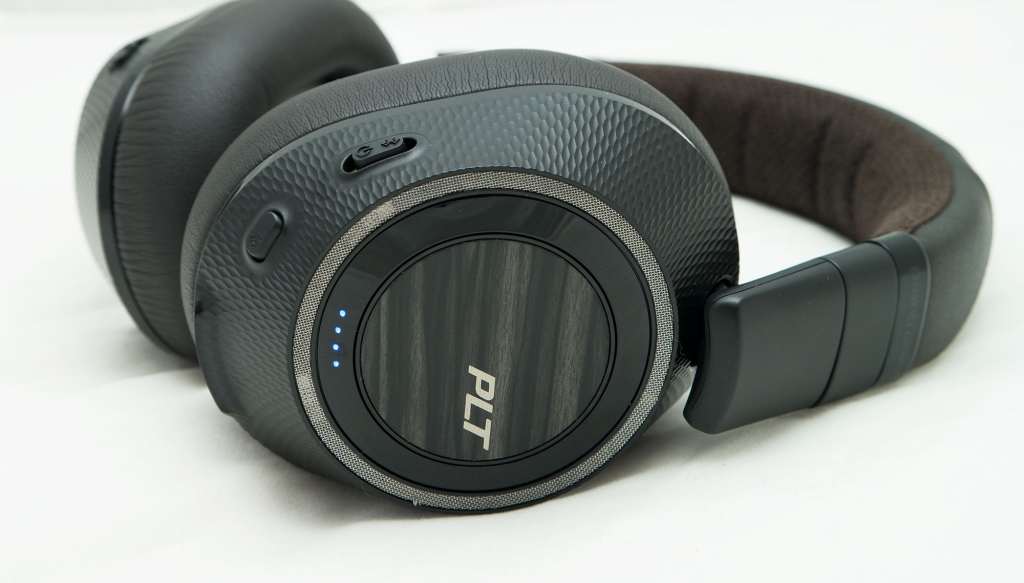 With Plantronics' latest pair, the difference is a jump from where we've seen the company go previously.
Fresh from a redesigned logo — and one we're not sure is as subtle or understated as it once was — the latest edition of the highly lauded Plantronics BackBeat wireless headphones takes the headphones on a different journey.
You might have seen the BackBeat headphones in a few different incarnations in the past. They're always wireless, sure, but they take on different shapes and forms.
There's the tiny and portable BackBeat Go, the exercise friendly BackBit Fit, the slimmer and good-to-go BackBeat Sense, and the bigger and noise cancelling BackBeat Pro.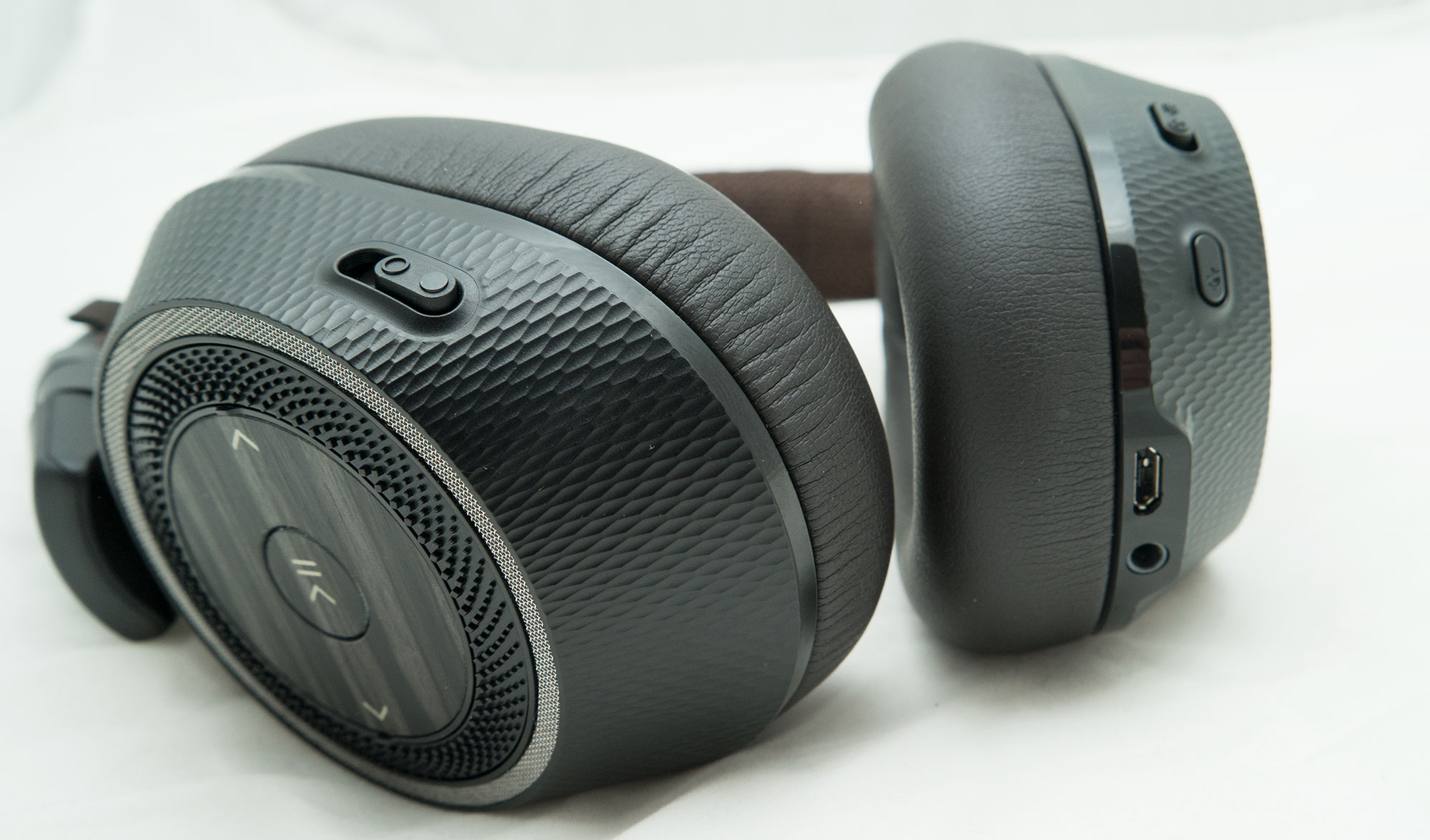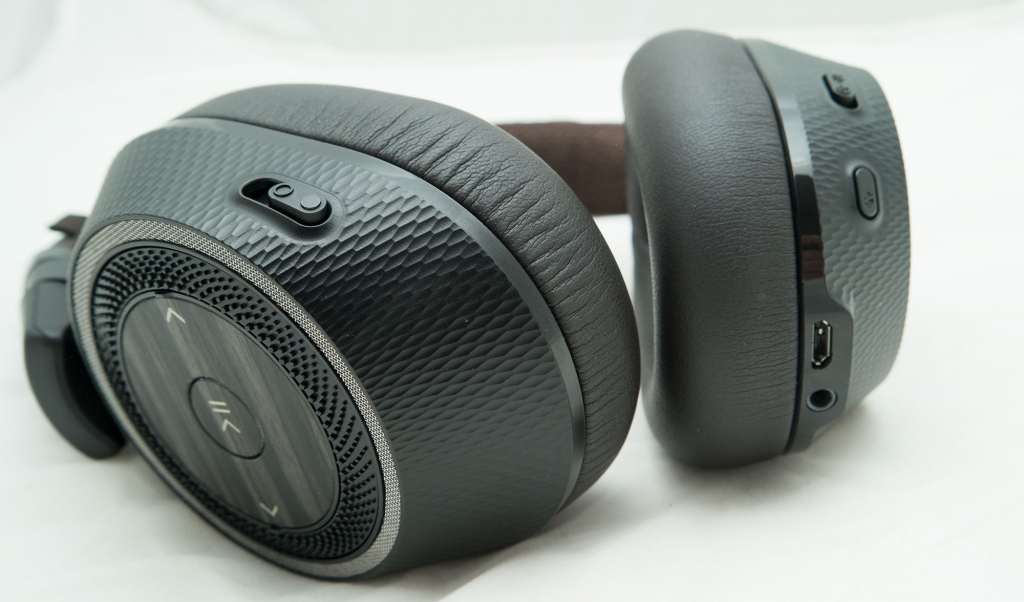 The Pro 2 are (as you might imagine) the follow-up to the BackBeat Pro, and they take the larger design of 2015's budget noise cancellation and slim it down, while bringing a few other features along for the ride.
Previously, Plantronics' BackBeat Pro were big and bulky, going out to the sides in what was a swanky yet retro-inspired take on the way the headphone looked. We mentioned the look of the headphones in the 80s earlier? These had that, and Plantronics used that design to incorporate creative controls that allowed you to rotate rings on each cup to change volume or track.
This was a design that could accommodate those neat tricks, but in the latest iteration, Plantronics has had to change things.
For starters, the design of the BackBeat Pro 2 is much smaller and slimmer, as it looks like the cans have gone on a diet, and a very successful one at that.
As such, those rotating controls that used to sit on the side aren't there, with the whole thing much flatter.
Textured plastic holds each cup together before resting on your ears with an around-the-ear circumaural design that isn't just comfortable, but also tells you which ear you should be using them on, L (left) or R (right).
Fake wood made from plastic sits on each earcup labelled with the new "PLT" logo for Plantronics, while a padded neckband around plastic and metal completes the design.
So the design is a little retro still, but feels like it has been made to be used with a computer, almost like this is Plantronics' best guess over what works in the portable world: fine to look at, but it won't charm the pants off the fashion-savvy.
Features
Fortunately, it makes up for any design errors with a fairly sizeable feature list, and that starts with support for wireless sound over Bluetooth, a standard 3.5mm connection jack if you decide to take it off Bluetooth, those easy controls we've already mentioned, and an ambient mode that can switch on the noise cancelling microphones (and switch off the music) to let you hear the world around you.
Plantronics has also thrown in support for auto-pause when the headphones get taken off your head, something you don't see that often except on the super expensive cans, and even a few of those miss out.
A battery capable of up to 24 hours of listening time is part of the package, with support for Plantronics' "DeepSleep" technology that allows the headphones to not be used for an extended amount of time without losing large amounts of battery life, meaning you can leave them alone after a holiday and pick them up from where you left them.
The headphones themselves rely on 40mm drivers tuned by Plantronics, with microphones and active noise cancellation technology.
Weighing just under 300 grams (289g), the Plantronics BackBeat Pro 2 headphones are made from plastic with a metal-headband wrapped in more plastic and a leatherette. The earpads are not removable.
The BackBeat Pro 2 arrive with a plush case.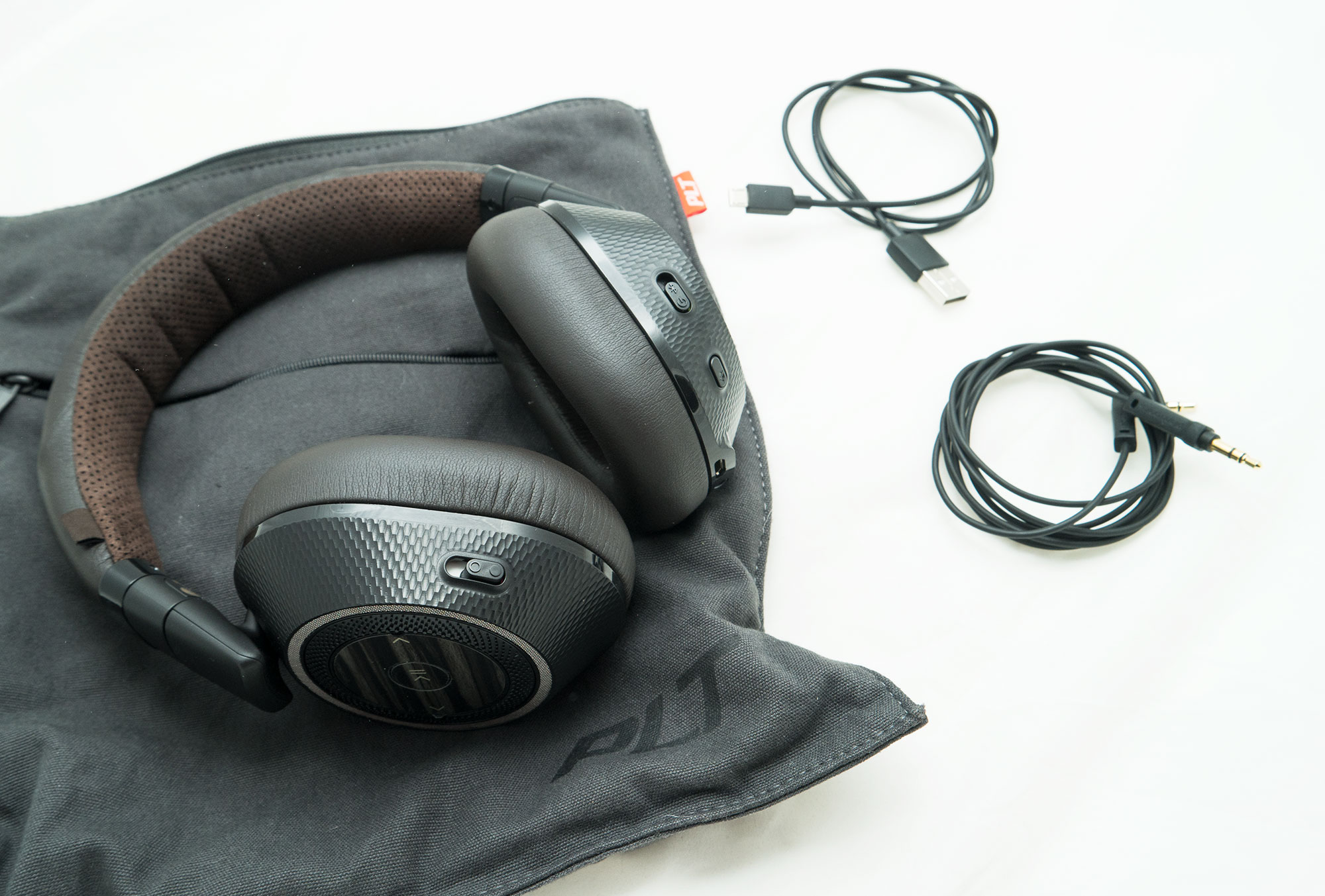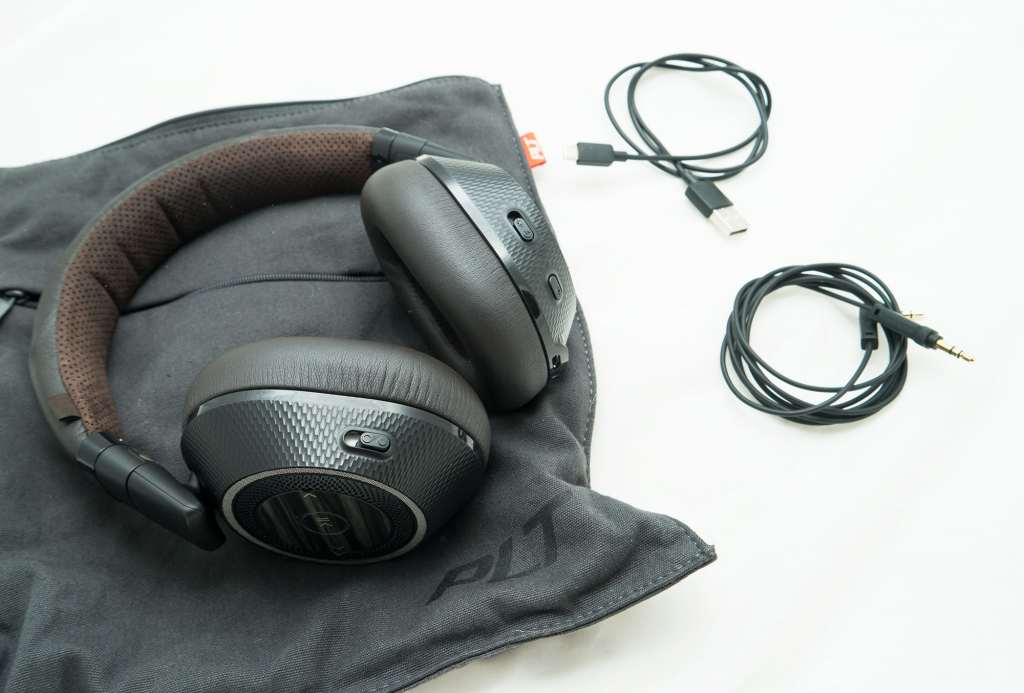 Performance
Testing these headphones with the Pickr Sound Test, our 25 track listing was able to hear what amounts to a fairly clean and relatively detailed assortment, with Plantronics showing that it still knows a thing or two about getting across decent balance.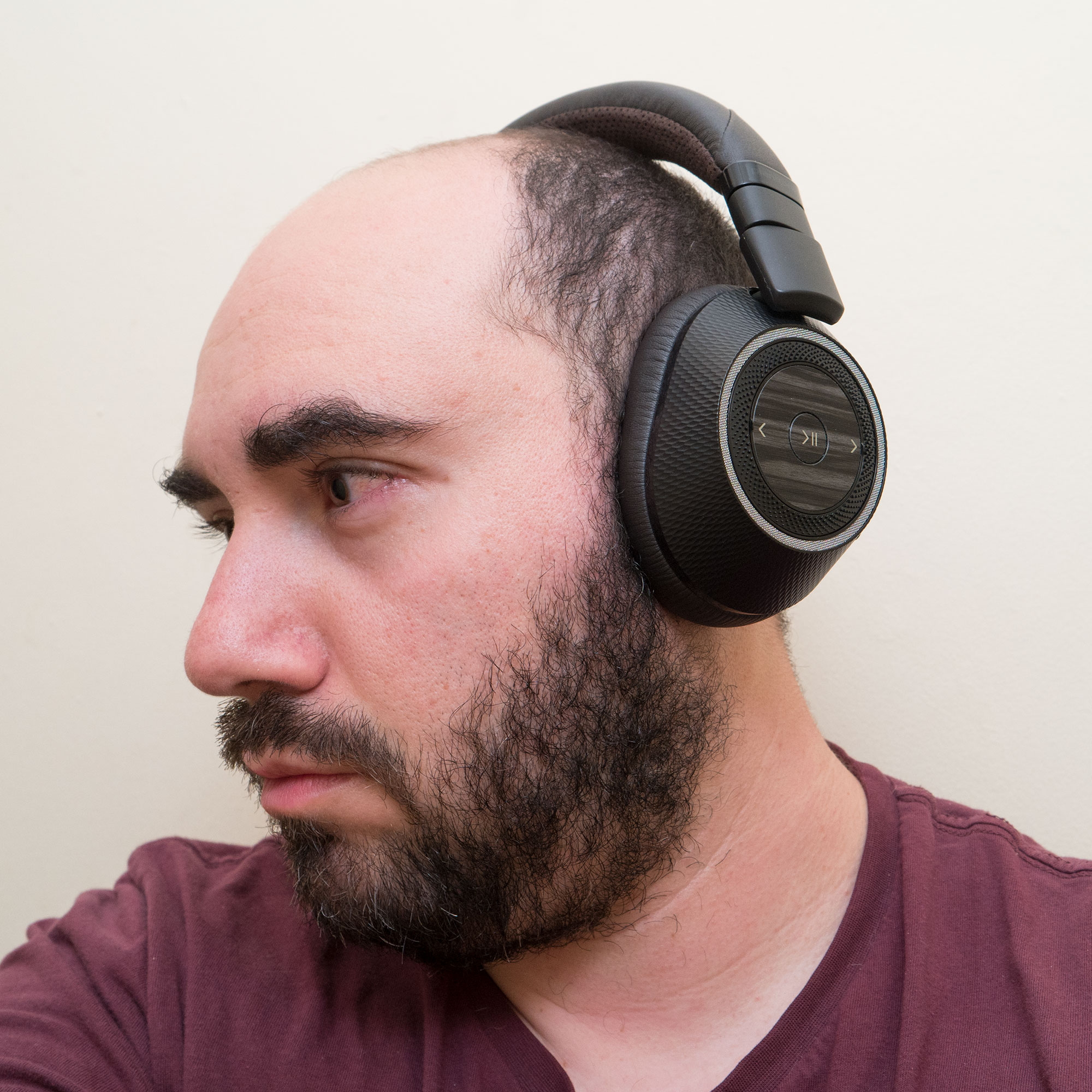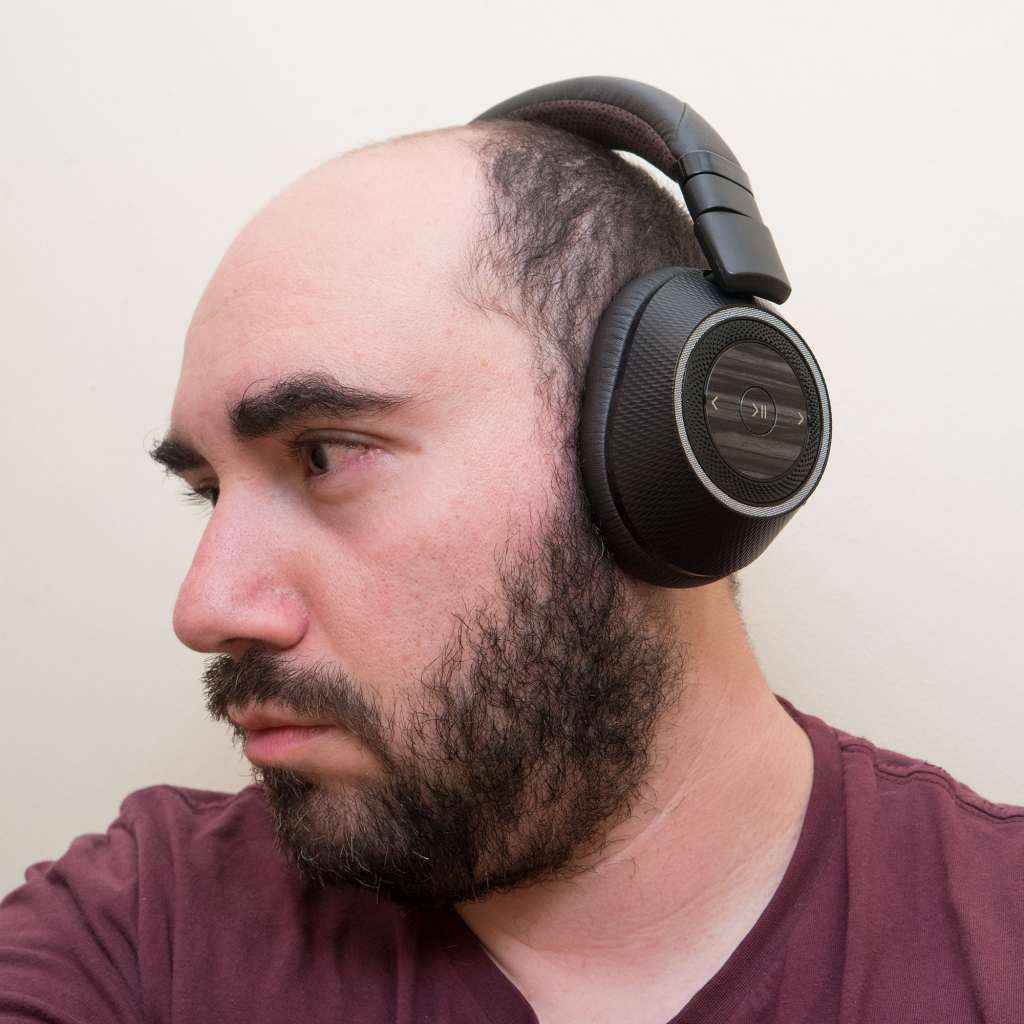 In Balmorhea's Candor Botany Remix, we find a clear punch to start with, the bottom end of the bass bouncing almost like our heart, and the chimes of the mids and highs clear. It's a nice tonality to be sure, and one that sets the pace, as the vocal lines of Pentatonix reveal a softer set of mids and highs ever so slightly overpowered by the bass, but not enough to feel like your sense of song will be shattered.
Popular music and modern soul both reveal more of that tight bass, something we cam hear in Mark Ronson's "Uptown Funk" amidst a clean sound, though the sound from the mids does appear warmer than some cans, particularly in what is normally a price point detailing bright or overly bass.
Michael Jackson's "Billie Jean" keeps that momentum, and it's a clear rendition offering distinctive instruments with great separation, the percussion always obvious in your right ear. Meanwhile, Sia's "Elastic Heart" is understandably booming in the bass, something the track delivers with an underpinned bottom end, though it all comes together in the chorus, clear as day even if the track lacks a totally enveloped soundspace: it's great to listen to, but you don't feel as if it takes over your world.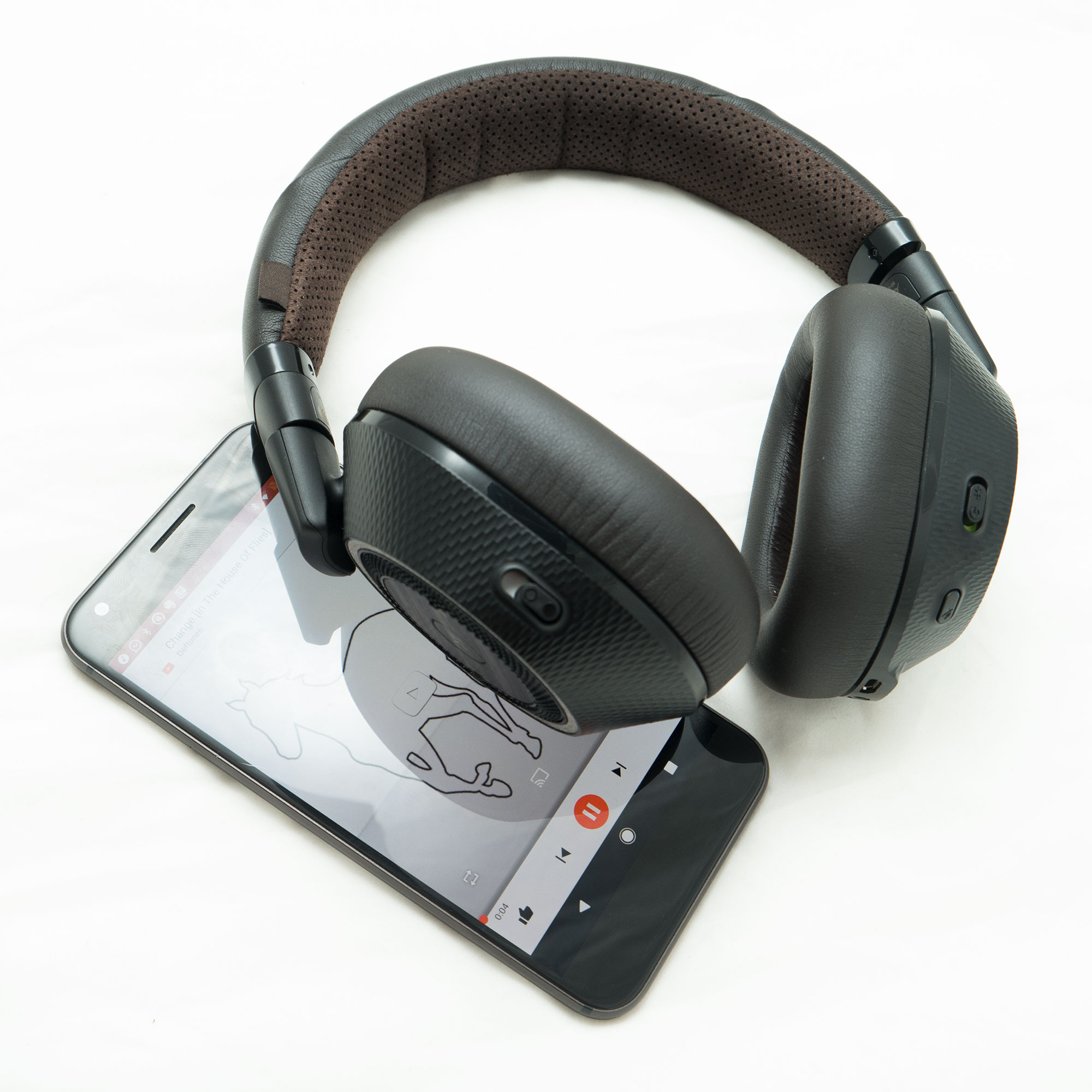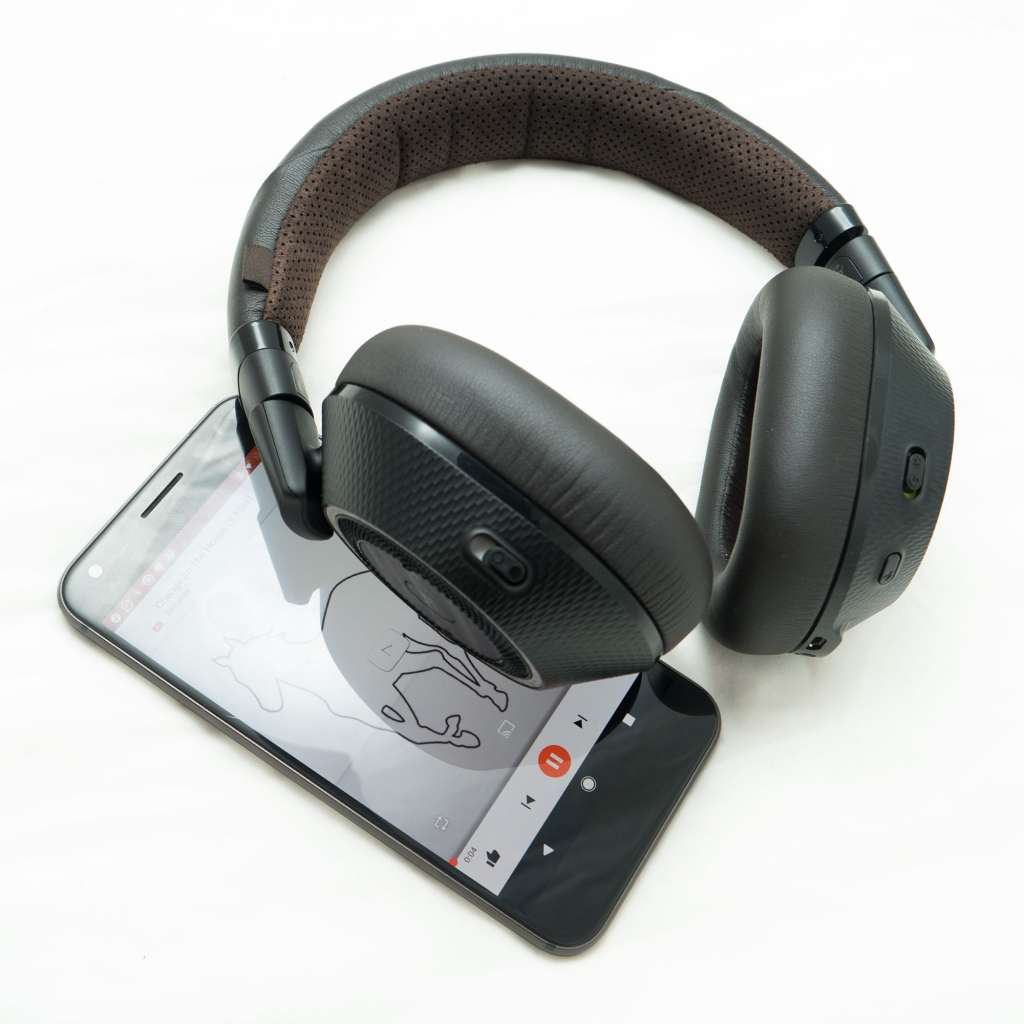 Over to something a little harder, and rock offers more of that clarity consistent with what we've experienced thus far, though you begin to notice the lack of soundscape more. That said, Beck's "Dreams" is warm and sharp, with a nice attack from the bottom end, booming all the way through. On the other side with something a little harsher, The Deftones' "Change (In The House of Flies)" is understandably bassy, but not overpowering to the point where it clips, with both warmth and strength.
Older rock from The Beach Boys and The Who reveals a balanced and clear tonality, echoing much of what we've heard thus far, revealing that the Plantronics BackBeat Pro 2 can play anything comfortably.
That opinion extends to jazz, also, which is clear with distinct instruments in every track we tested, from Dave Brubeck to Miles Davis to Kurt Elling to Etta James, with just enough detail and perspective. It's a warm sound, and certainly more detailed than the BackBeat Pro 2's $299 price would suggest.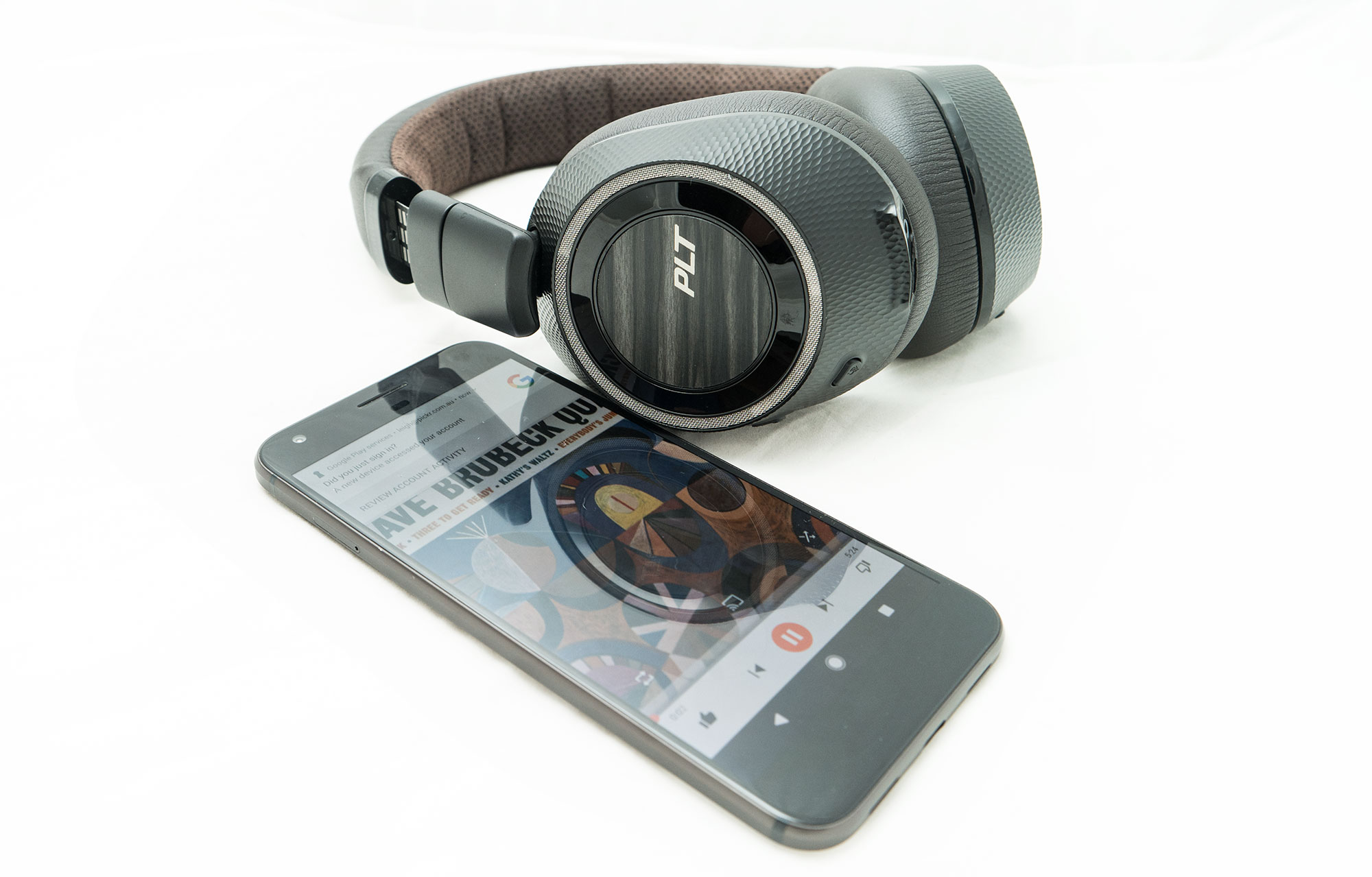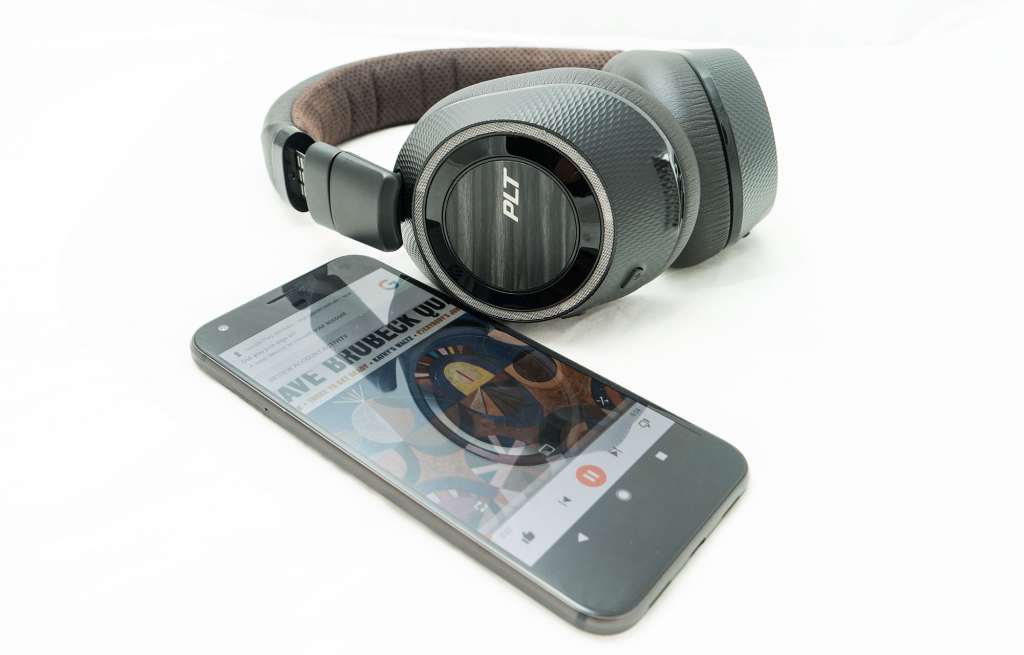 One thing that we can be critical of is the soundscape: as full as the sound is, it can still come off a little flat in some tracks. The audio is definitely clear and warm, but it doesn't feel as large as some music might demand.
That's not a reason not to buy the headphones, however, as the BackBeat Pro 2 are some of the more balanced headphones you're likely to find for under $300, particularly since they're wireless as well.
Indeed, these cans are less about the personality of headphones some manufacturers aim for, but rather a clean and clear sound, close to the sort of balance you expect to find in high-grade cans, and while that's not a surprise for Plantronics — the first-generation BackBeat Pro went for a similar vibe, if we recall correctly — it's impressive for the price range.
The inclusion of noise cancellation is also handy, though it's not the latest technology or the best. It will do the job, that's for sure, but don't expect to remove the total crowd or adapt to your surroundings like more expensive headphones.
One thing that is neat, however, is the ambient mode — the top position on the mode switch found on the back of the left can — which switches the sound off and the microphones on, allowing you to listen to the world around you through the headphones' microphones.
There's no audio as a background track here, however, so don't expect to listen to music and the outside world as that won't work.
A sensor in the headphones is also not bad at working out when you're not wearing the headphones, pausing the sound until they're back on your head again, fading in and playing. Sometimes this sensor would occasionally glitch, though we found it consistent, even though there's no way to switch it off, not even in the app.
In fact, let's talk about the app, because it's kind of useless.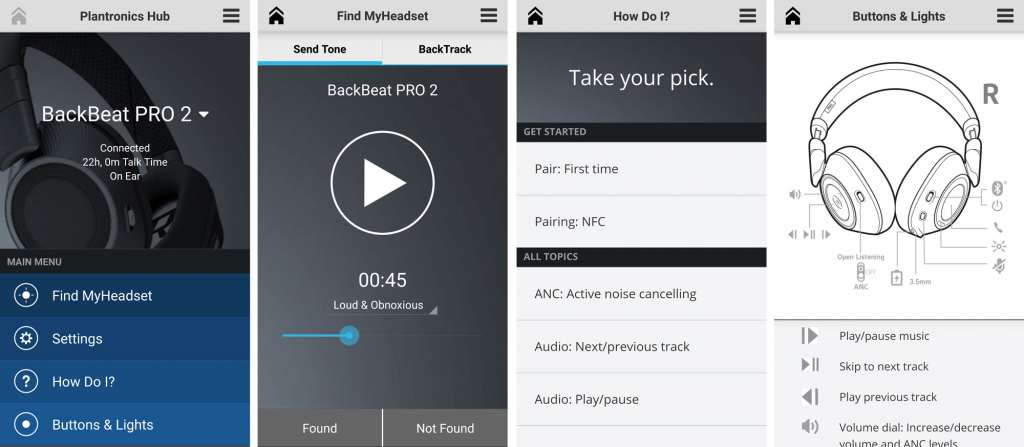 As impressive as the BackBeat Pro 2 headphones are, the app doesn't do much at all, offering a small manual, a way of finding the headphones, and a settings menu that doesn't reveal access to many settings.
It's about as bare-bones as an app gets, with the one positive being that it will provide an Android phone with a battery life counter for the headphones in plain English.


Plantronics' use of Bluetooth Multipoint is at least excellent here, and for the first time in ages, we found connecting to multiple devices a remarkably easy process, though talking on the phone through the headphones, we did find it better if you switched noise cancellation off so the headphones didn't use the microphones for anything other than your voice.
That's easy with these cans, though: simply set the switch on the back of the left can to the middle option. You won't get the amplified sound active noise cancellation brings, but at least the person you're talking to won't hear everything happening around you.
One last thing: we did notice a bit of crackling from time to time, particularly when connected to more than one device. We're not sure if this is a Multipoint issue, but it certainly exhibits itself more when used with many devices, but it also won't crackle during music, which is at least a good thing. That said, if you hear a smidgen of crackling from time to time when the music stops, know that you're not alone, and we're not sure why it's happening, either.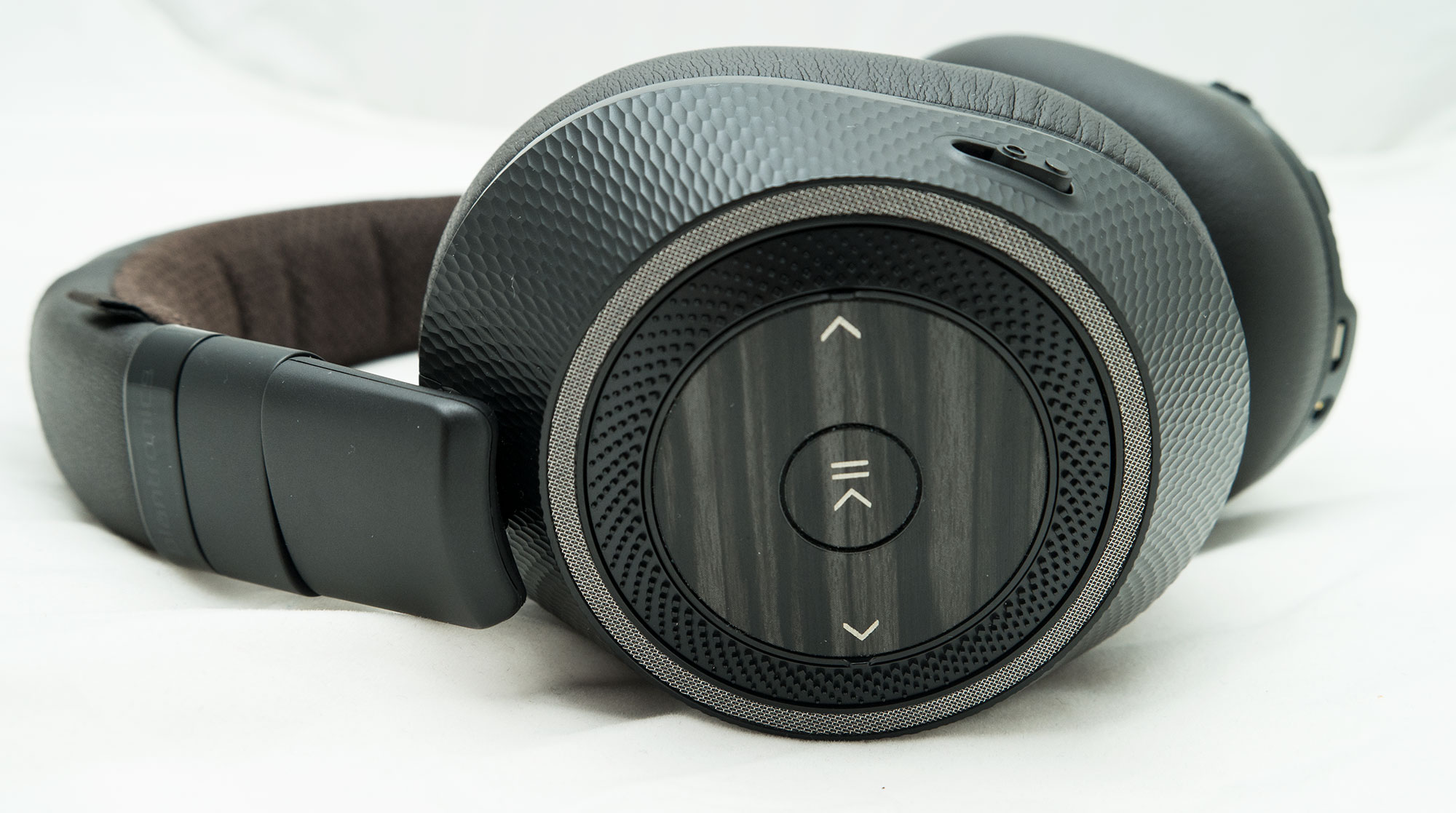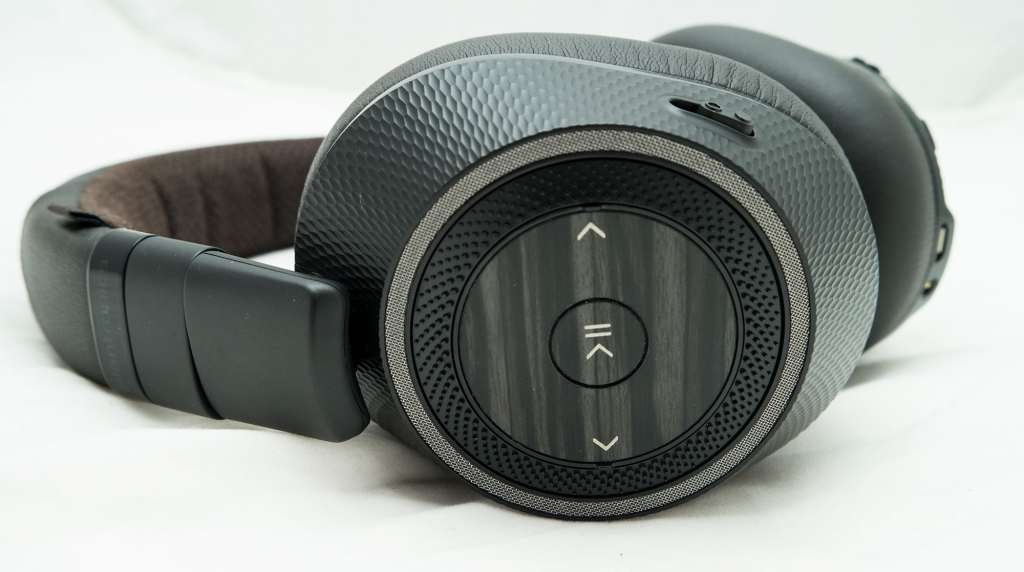 Final Thoughts (TLDR)
Thanks to the use of Bluetooth multipoint and the jump between paired devices, the open mic mode to let you hear the outside world, and the automatic pausing when you take the headphones off, the BackBeat Pro 2 reveal themselves to be a stellar value, and an absolute bargain at $299.
Nailing the price point is particularly important in producing a great product, and Plantronics has built an excellent all-round set of headphones here.
If we recall, Plantronics' BackBeat Pro 2 manage to actually undercut the first-generation BackBeat Pro siblings, because while those hit shelves in 2015 with a recommended retail price of $349, these are less.
That is a very, very impressive price point for what amounts to a solid job of noise cancellation with excellent features normally found in more expensive cans for such a low price.
Sure, they're not the best looking around, and we're still not quite taken by the redesign of the Plantronics logo, but if you can get over the minor speed bump that is the look, the Plantronics BackBeat Pro 2 headphones are a solid great-sounding deal worth checking out. A stellar value and highly recommended.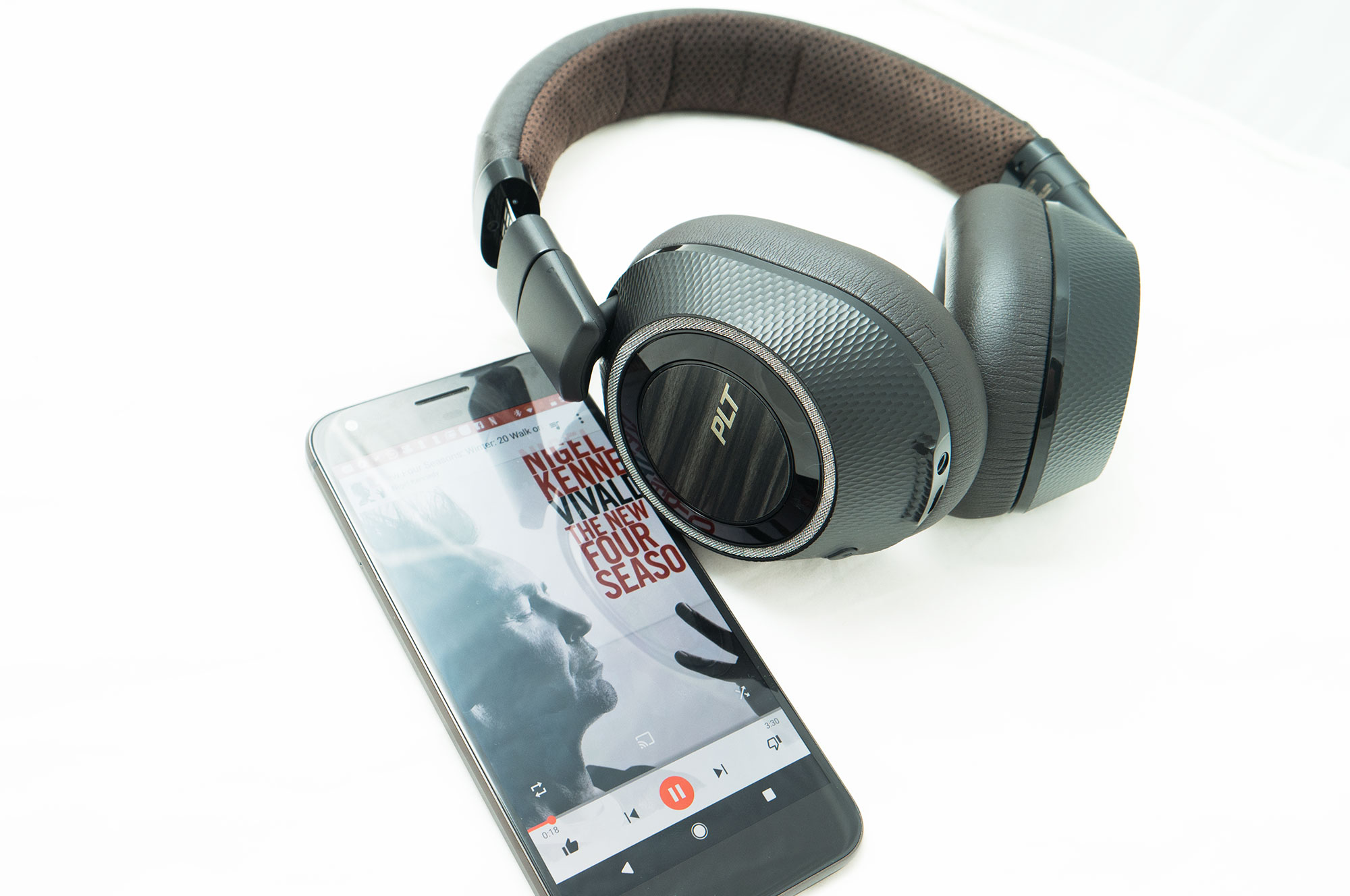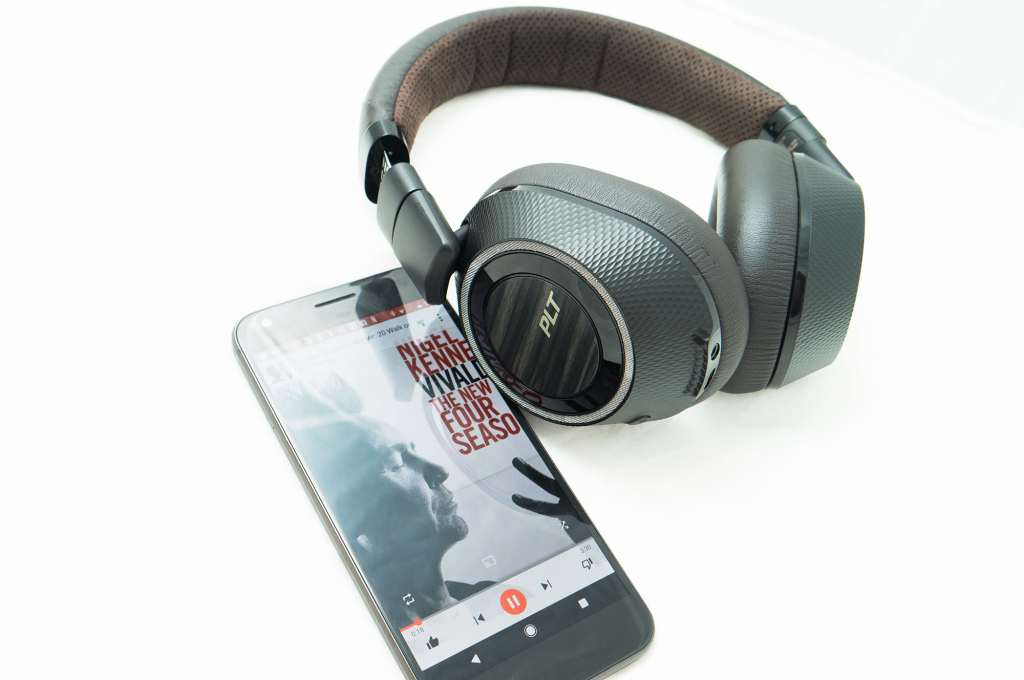 The good
Relatively balanced audio with a solid punch on the bass
Whether noise cancellation is on or off, the audio profile is more or less spot on
While not as intuitive as their predecessor, controls are quite easy to use
Will pause the music when you take the headphones off
Supports an "open mic" mode to let you hear the outside world
Bluetooth Multipoint is among the best implementation we've used
Uses the standard 3.5mm cable when the battery runs out
Includes a plush case
Great overall value
The not-so-good
Not the best looking headphones around
Useless app