The maker of the Phantom drone is about to make drone flying a little more intuitive. Forget the remote, because DJI's Spark moves based on what your hands say.
Pickr's lead reviewer will write about a lot of things, but drones aren't high on his list. He'll tell you how amazing they are for photography and for videography, but get him to use one and he'll turn into a bit of a nervous wreck.
It's not the fault of the drones, he's just never been great at controlling them.
But now there's a new drone coming from one of the major drivers of the drone revolution, and it could even make a convert out of he.
The new drone is called the "Spark", and it basically takes DJI's popular Phantom drone and makes it a little smaller and possibly easier to control, shifting the sometimes awkward remote control systems to something we're all familiar with: our hands.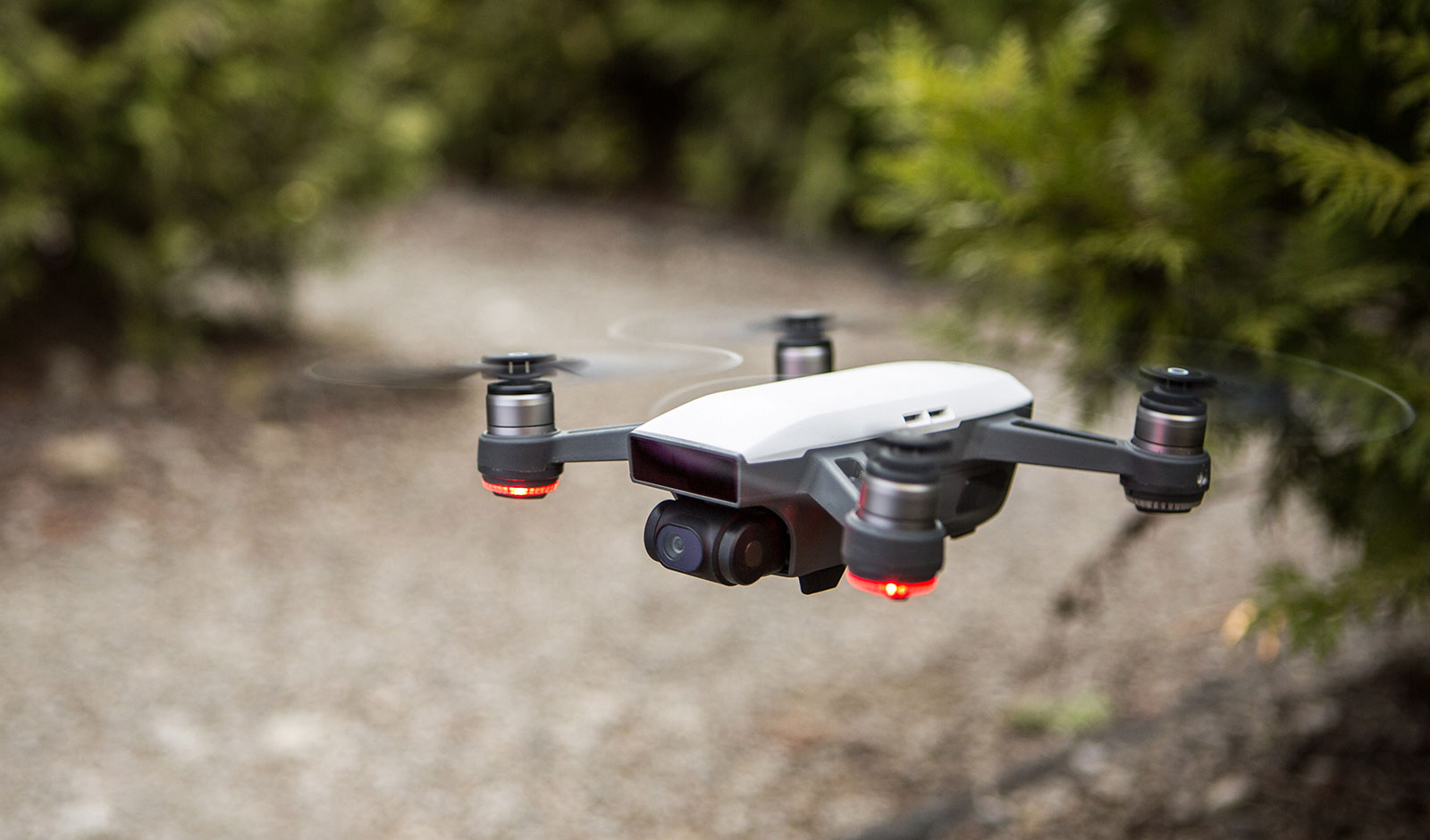 "Controlling a camera drone with hand movements alone is a major step towards making aerial technology an intuitive part of everyone's daily life, from work and adventure to moments with friends and family," said Paul Pan, DJI's Senior Product Manager.
"Spark's revolutionary new interface lets you effortlessly extend your point of view to the air, making it easier than ever to capture and share the world from new perspectives," he said.
That means instead of relying solely on a phone with on-screen controls or a dedicated remote control to manoeuvre DJI's latest drone, you'll fly the quadcopter using hand gestures.
In fact, according to DJI, the Spark goes into its gesture control mode the moment it takes off from your hand, allowing your hand gestures to be tracked to fly and capture images and videos.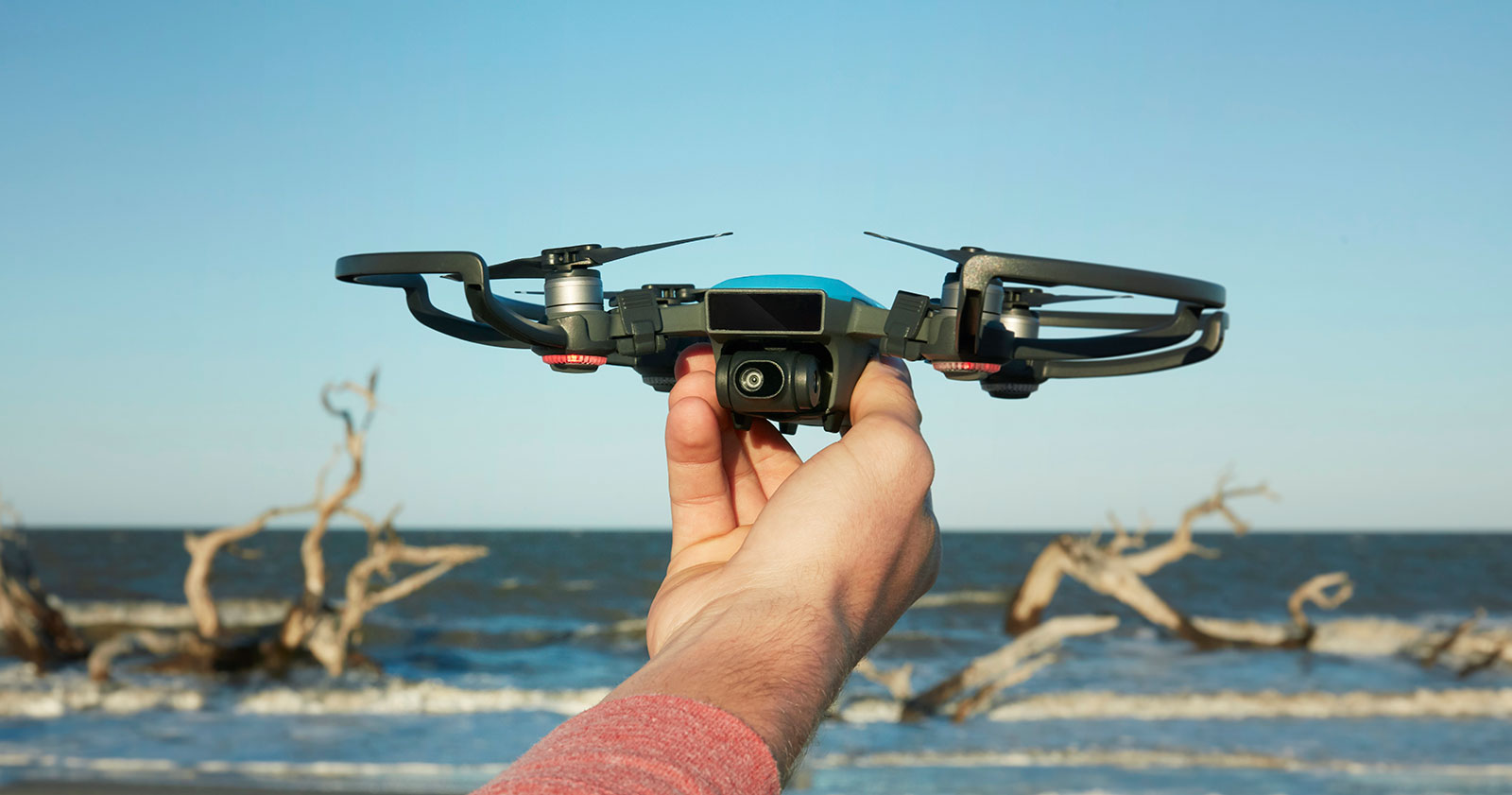 Doing the job of the photographer and videographer is a 12 megapixel sensor able to capture stills and Full HD 1080p videos, with DJI including a "QuickShot" mode that will fly along a preset path and capture a video along the way, capturing down as it flies up into the air ("Rocket" mode), capturing in a spiral as it flies upward ("Helix" mode), flying in a circle above the subject ("Circle" mode), and others.
DJI's Spark can also fly up to 50 kilometres per hour (kph) and stay locked to both GPS and the GLONASS system, the latter of which is a secondary GPS system that phones and tablets can also connect to. Using these two navigation connections, the Spark can return home, ideal if the battery gets low or a remote control connection is cut, while geofencing makes it possible to keep the drone from flying too far if you set it up.
Spark is also meant to be small and light, something DJI has accomplished with a weight of 300 grams and a system that can be charged over USB, which makes it modern enough, too.
Pricing of the Spark isn't bad for a drone either, particularly one that can be controlled with an almost Jedi mind trick logic, using your hands, with the Spark, a battery, the USB charger, and three pairs of propellers for $859.
A follow-up package can be found with two batteries, a charging hub, a carrying bag, and a proper remote controller — if your hands just aren't going to let you do the flight path justice — for $1199.
Availability should be shortly with June the expected delivery date, making the gesture-driven drone not far.