Quick review
The good
Metal design with sleek black lines in the middle
Good use of materials, complete with a carbon fibre palm rest
Great bright and vibrant touchscreen
Near edgeless touchscreen protected by Corning's Gorilla Glass
Comfortable keyboard and trackpad
Decent battery life
Can charge over the Thunderbolt 3/Type C USB port
The not-so-good
Can't configure for more storage or memory
No support for Windows Hello or biometric security
Not every new computer is a tablet, but that doesn't mean they can't have things in common, something the Dell XPS 13 works hard to achieve.
Design
Dell's XPS 13 has long been a metal encased machine, and in the 2017 edition, the company isn't really doing much to change the formula, leaving the machined aluminium design so that it remains good looking and durable.
In the Dell XPS 13 Rose Gold edition, that metal happens to be, well, rose gold — we're sure you're shocked — but surprisingly, it's a rose gold we don't mind ourselves.
It's not a complete golden metal marvel like the sort of computers Apple and Microsoft make, that said, so expect to see a little bit of black sandwiched in between, complete with carbon fibre used for that middle bit.
That means the quality of the materials are premium, and the quality is fairly high, which is good news for folks who want their machines to last a while.
We're particularly curious how long it will take the palm rest and keys to absorb the oils of our fingers and hands and offer a bit of discolouration, and how carbon fibre handles that, because when it's plastic or metal, you just wipe it down. With carbon fibre, we're not so sure, and oils are a part of life.
Still, outside of this question mark, Dell's XPS 13 offers a very pretty design, with a simple two-tone colour setup or metal and black, with a screen that is mostly a sheet of glass framed by the tiniest of bezels. More on that shortly.

Features
Inside this machine, you'll find the latest of the latest, with Dell equipping a 7th generation Intel Core i7 processor, specifically the 7500U, pairing this with 8GB RAM and a 256GB solid-state drive.
Microsoft's Windows 10 Home arrives on this one out of the box, and you'll find wireless is catered for with some pretty high-end connection options, offering the 2×2 802.11ac WiFi as well as Bluetooth 4.1.
Wired connectivity is still a thing and Dell still accepts that people might still want to use the traditional USB ports, so has included two of them, one on each side and offering USB 3.0 speeds, with the left side also providing a 3.5mm headset jack, power, a Thunderbolt 3 port also support USB Type C with USB 3.1 speeds, and a battery power meter, while the right adds an SD card slot.
And there's also that screen, with the Dell XPS 13 Rose Gold edition providing a 13.3 inch touchscreen with the QHD+ resolution of 3200×1800.
The battery is built into the Dell XPS 13 and is not removable.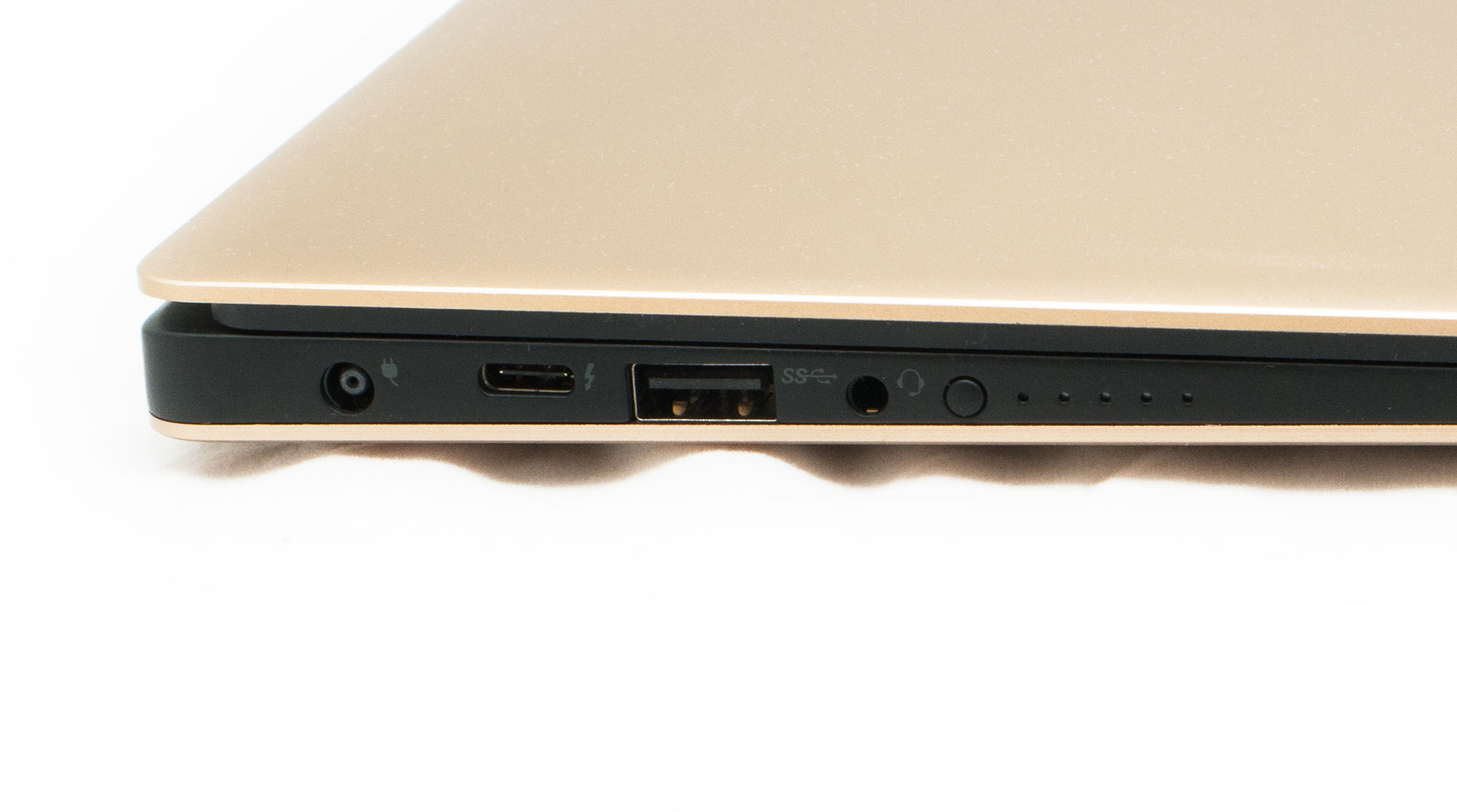 Performance
Switching on the machine for the first time, you'll be asked to get stuck into the setup of Windows, and when that is all done, it's time to sit down with what is easily one of Dell's sexier looking machines.
Seriously, it's hard to turn away from the sleek yet professional design that a metal and carbon fibre machine presents to you, especially one with such nice lines from the side, angling down and creating a shape that almost implies thin and fast, which you get the feeling of when you grip this machine.
Playing with the XPS 13, those feelings are actually kind of warranted, with the Core i7 inside providing more than enough speed for productivity applications, and boasting little to no lag for most activities.
Granted, there's no discrete or dedicated video card here, so forget about gaming or VR because that's not what this computer is for.
Rather, this is for productivity, for web, for home, and for life, and it handles all of those things markedly well, offering a machine that not only looks the part, but performs for most of what you're likely to install and use the machine for.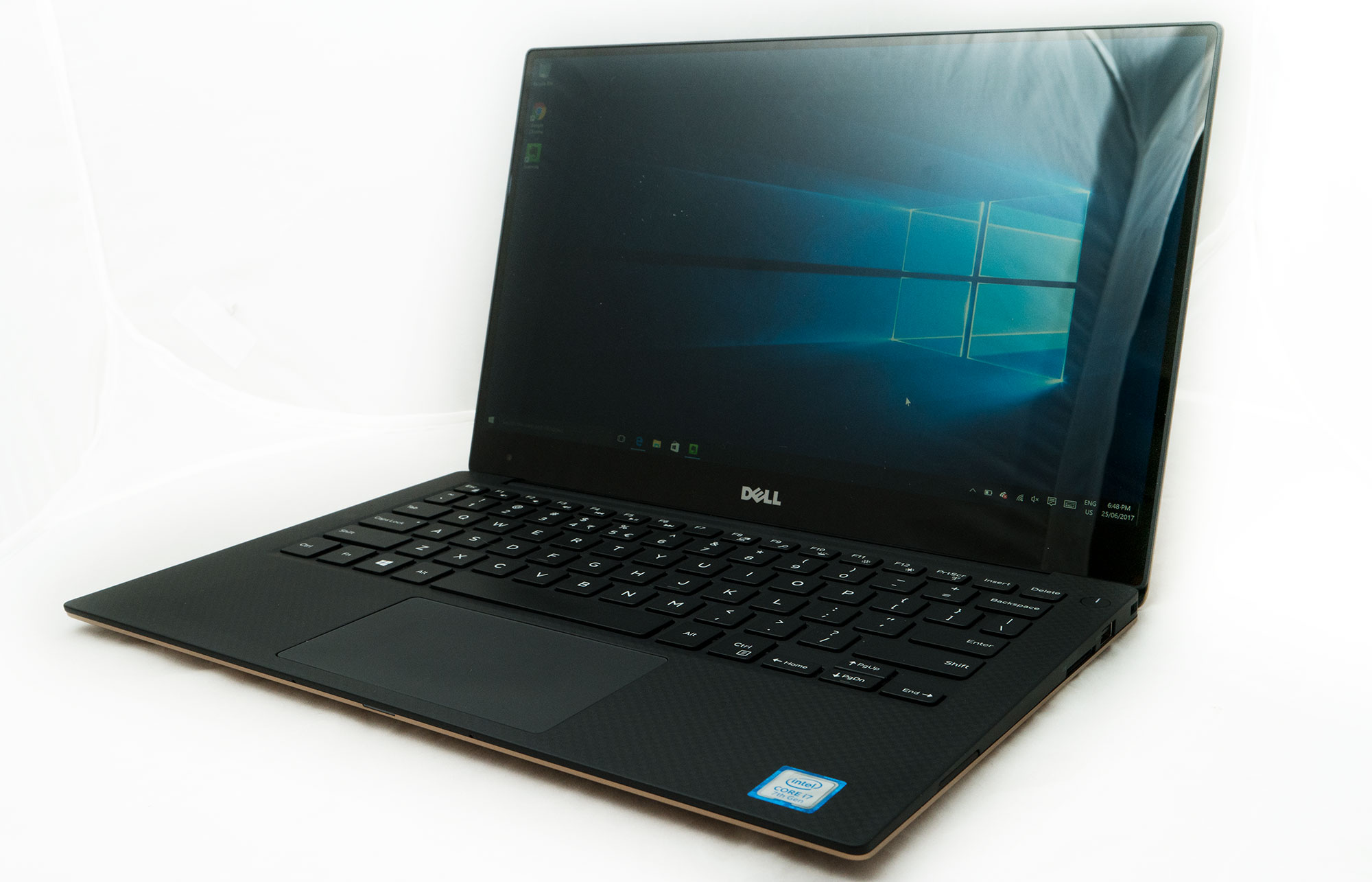 Screen
One area that is interesting is that of the screen, with Dell opting for a 13.3 inch display with a 3200×1800 touchscreen, and one that spreads practically from edge to edge, with mere millimetres on either side, as well as up top.
That doesn't mean the screen is edgeless, but it also means the Dell XPS 13 screen isn't far off, providing what is a very wide and clear display that takes up practically all of your direct view, and one that you can touch. Officially, Dell calls this an "Infinity Display" and we can see why: while a frame is there, the edges become something you don't need to pay much mind to, simply because they're that thin, framing what you see rather than blocking it in.
This change to the bezels theoretically makes the 13 inch display feel like it has fit into a smaller body, and that's the point, with Dell suggesting that this is more the size of an 11 inch laptop.
Dell has also gone to the trouble of protecting the display, with Corning's highly scratch-resistant Gorilla Glass appearing on the screen, helping you at least ensure that fingernails don't do too much scratch of the surface, which is handy.
More important, however, is the colour and brightness, and you get a good amount of that with a screen that lights up nicely and offers a lot of brightness for out and about. Indoors, we found that we were happy at 50 percent, but there was always a boost up to 100 to give it more eye-popping visibility, something you can attribute to the 400-nit brightness level.
Keyboard and mouse
And that's handy because you want to be able to see what you're doing, especially when using the keyboard.
That said, Dell's XPS 13 offers a comfortable keyboard set against its soft touch carbon fibre wrist pad, with the keys offering backlighting behind them, even though you only have a few levels to choose from: bright, dim, and off.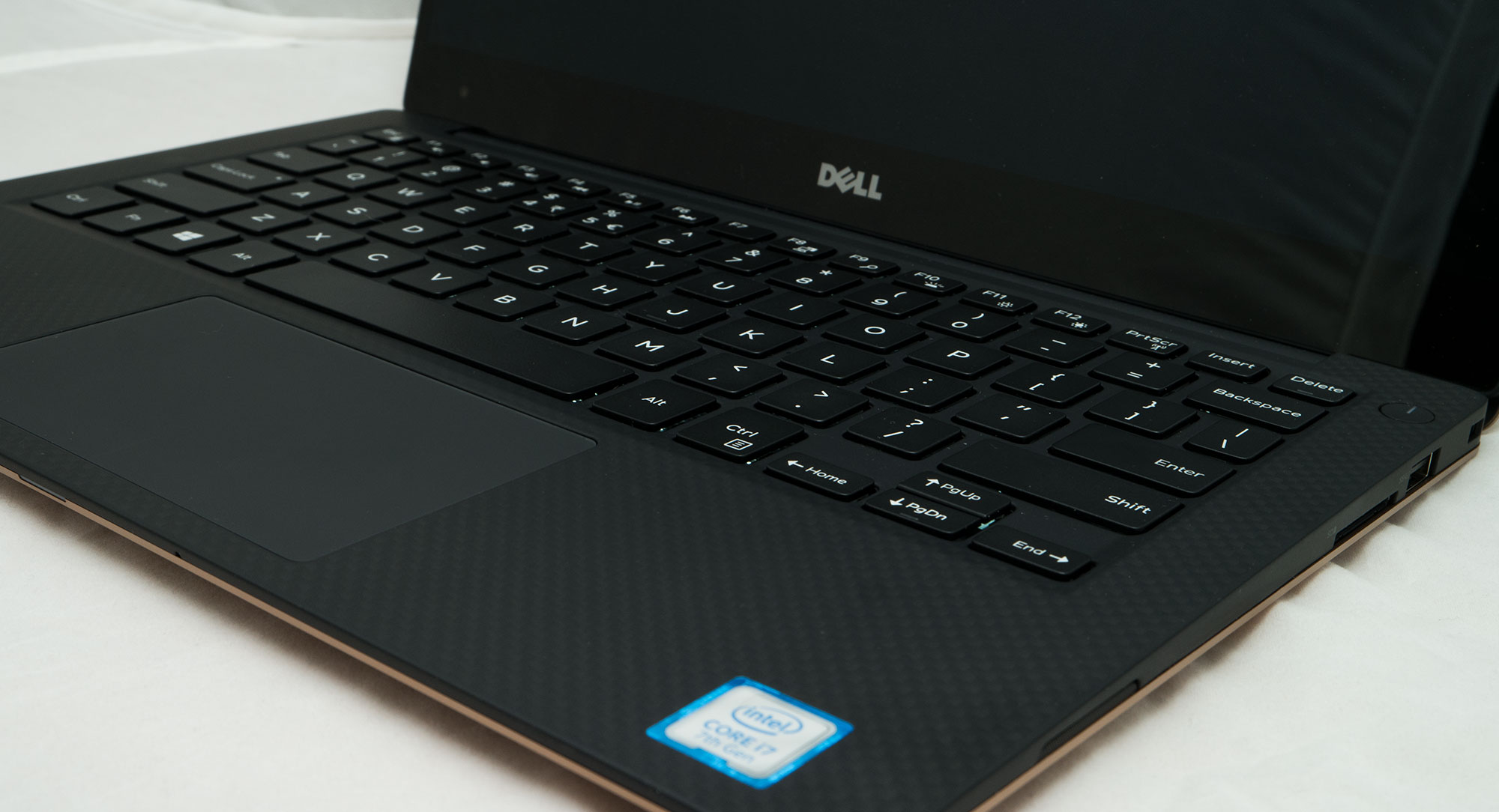 Overall, the keyboard is comfortable, with enough travel to feel that you don't need to type particularly hard or with emphasis to get the keys to register, though sometime the keys can feel a little too spaced and you might feel as if you're missing a letter or two. We found you get used to it with practically zero learning curve, though there's something about the material use here that made us long for the metal and plastic keyboards from Apple and Microsoft.
In short, Dell's XPS 13 keyboard isn't bad, but it just feels like it needs something else to be perfect.
You get the same sort of experience with the trackpad used in the XPS, with a moderate mouse for your fingers to scroll along with offering resistance and some neat wrist-rejection technology that seems to work, but it also happens to be one of the slowest touchpads we've ever used.
We had to seriously turn up the mouse cursor speed in order to get the thing across the screen quickly, and for the record, you'll want the extra settings, not the Windows 10 menu ones as they don't seem to work.
Fortunately, even if you're still frustrated by the mouse, Dell provides you with an excellent touchscreen at your disposal, so if the mouse isn't quite responding at the speed you need it to, you can touch the screen and get things done faster. We sure did.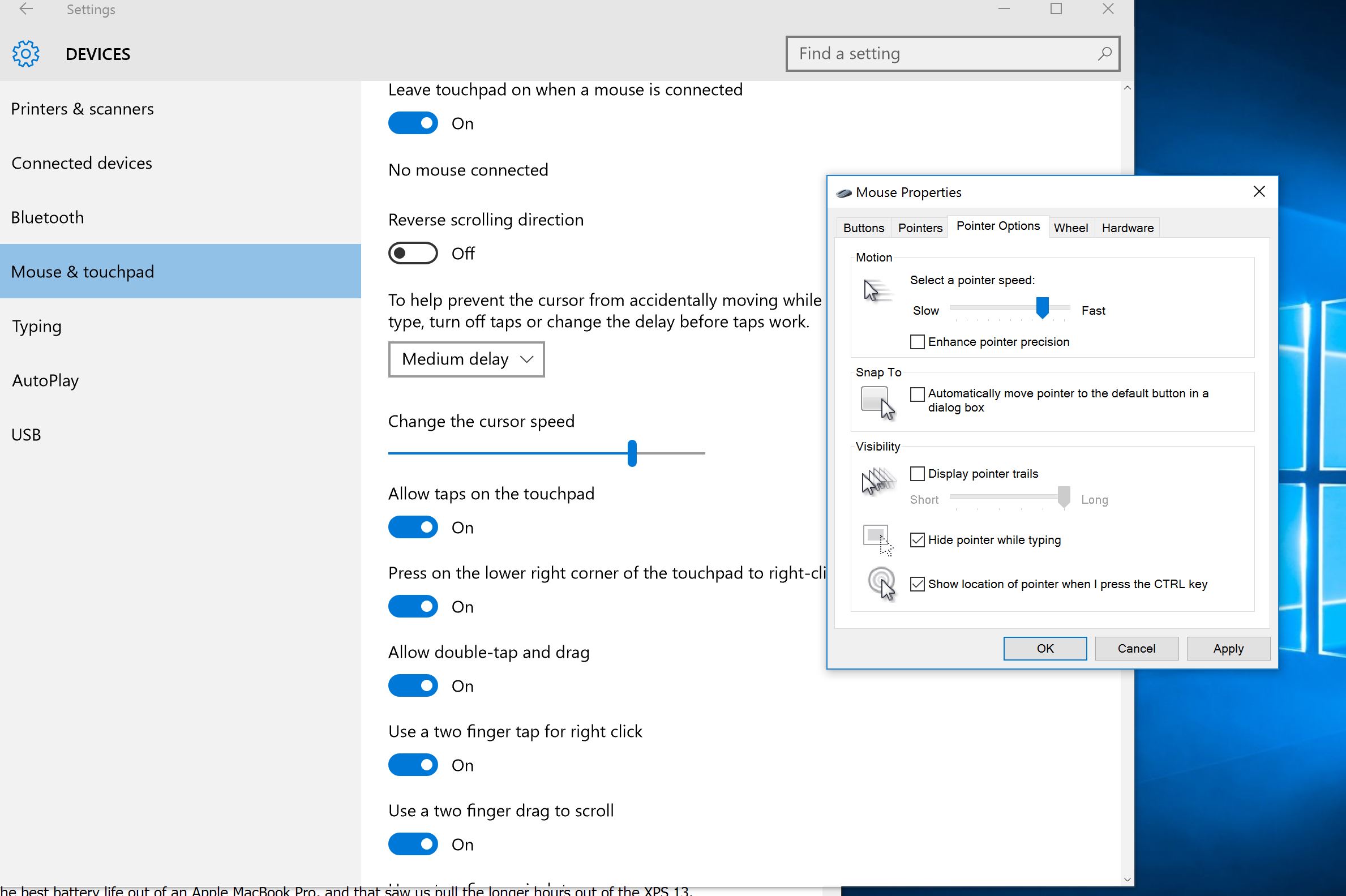 Battery
With a good keyboard and great screen, it's not hard to realise that you'll be wanting to use the Dell XPS 13 as often as you can, and with the battery inside, Dell has suggested a battery life of up to 13 hours on the laptop.
Testing the computer by writing this review, as well as writing some other articles and doing some much needed Pickr work, we found the 13 wasn't exactly spot on with the Quad HD screen, edging closer to the nine (9) hour mark, with Google Chrome pushing it closer to five or six (5 or 6) hours.
Yes, we dealt with using Microsoft's Edge in order to achieve the most performance, similar to how we'd use Apple's Safari in order to get the best battery life out of an Apple MacBook Pro, and that saw us pull the longer hours out of the XPS 13.
If that's not too hard of an ask for you, a full work-day of life is possible here, and if not, you'll definitely want to switch on the battery saving mode and pull that screen brightness down, lest you carry the small charging brick around all the time.
One more thing: we're a little surprised the included Thunderbolt 3/USB Type C port can be used for battery charging, because while it can, Dell has opted for a standard power jack and cable, one of the circular types it so frequently uses. However, if you have a USB Type C charging brick, the Dell XPS 13 will take power from it, allowing you to recharge using this.
That's the surprise with this machine, because why include the older power port when you can charge using the newer port, which is also the port that does everything else including data, video, and charging?
We're a little confused why Dell didn't just opt entirely for the Type C port for charging, going with what is quickly becoming the universal standard across Mac and Windows? You have to wonder, and you really do since it might have been possible for Dell to slip in two Thunderbolt 3 ports if it had.
Hey, at least we know what next year's model will probably offer.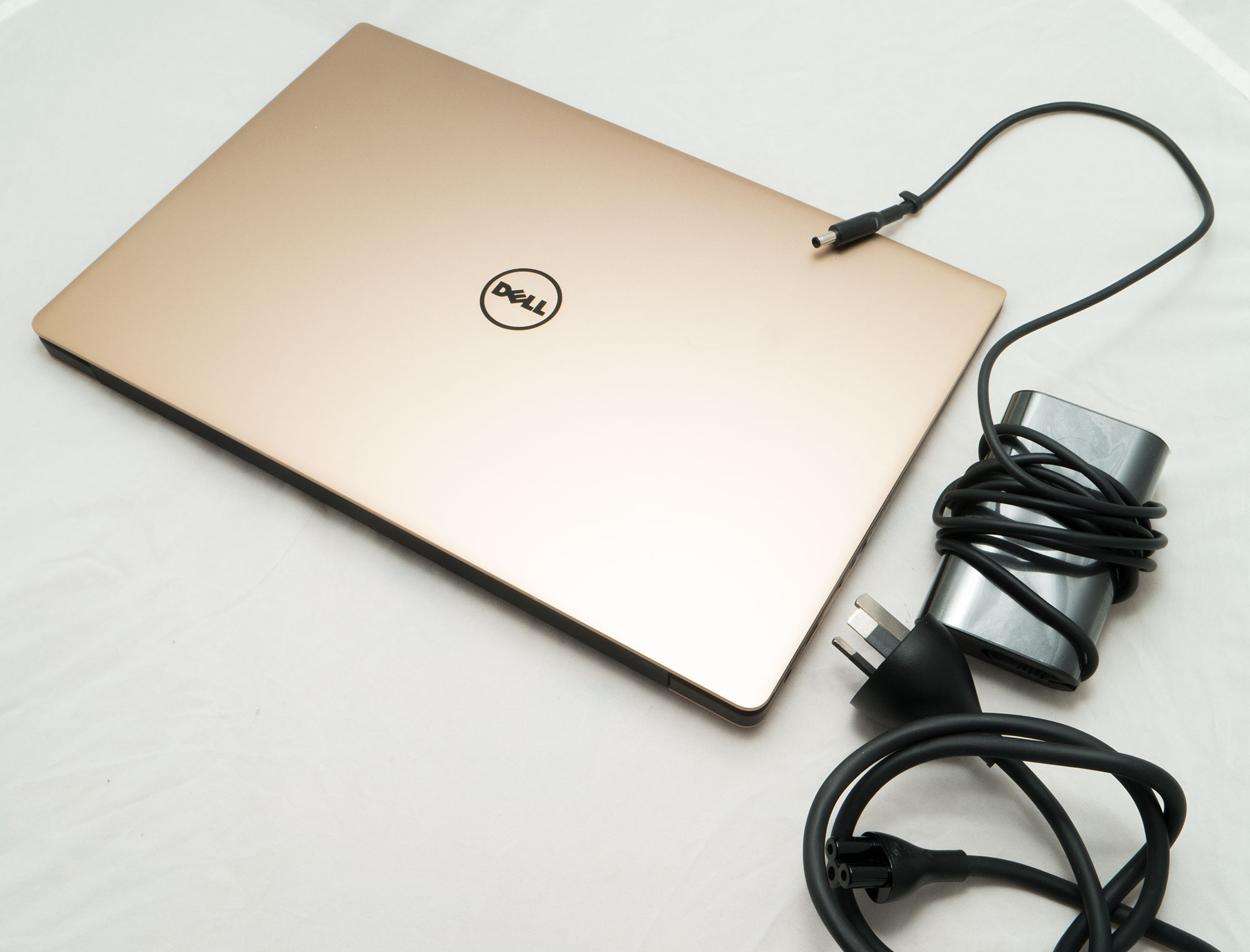 What needs work?
Outside of the curious power port combinations, what needs work in the Dell XPS 13 comes from what feels like it's missing and what cannot be upgraded.
Let's tackle that last one first, because with a maximum of 8GB of RAM, you may be left a little wanting, especially on a machine that costs over $2K and is expected to last you at least a couple of years.
That's a little frustrating, because as good as the Core i7 processor is, it won't pick up the slack in all applications for a lack of memory, a boost up to 16GB sure would have been lovely, if not at least an option across the range. But a quick gander across Dell's XPS 13 options shows that the memory is locked at 8GB, even on an "Adobe" edition that arrives with Adobe software.
Likewise storage appears to be locked, so you can only set the XPS 13 up with 256GB of room to keep your files and such, and that is, without doubt, a bit of a downer. With apps and documents and photos and films taking up more space than ever, your perfect little computer for the next few years shouldn't be limited to a measly 256GB if you can help it, and there should be an option for more.
From what we're seeing, however, there's no way to upgrade that even at the customisation level before ordering, and that is a little sad. We guess you'll just have to keep a portable drive with you.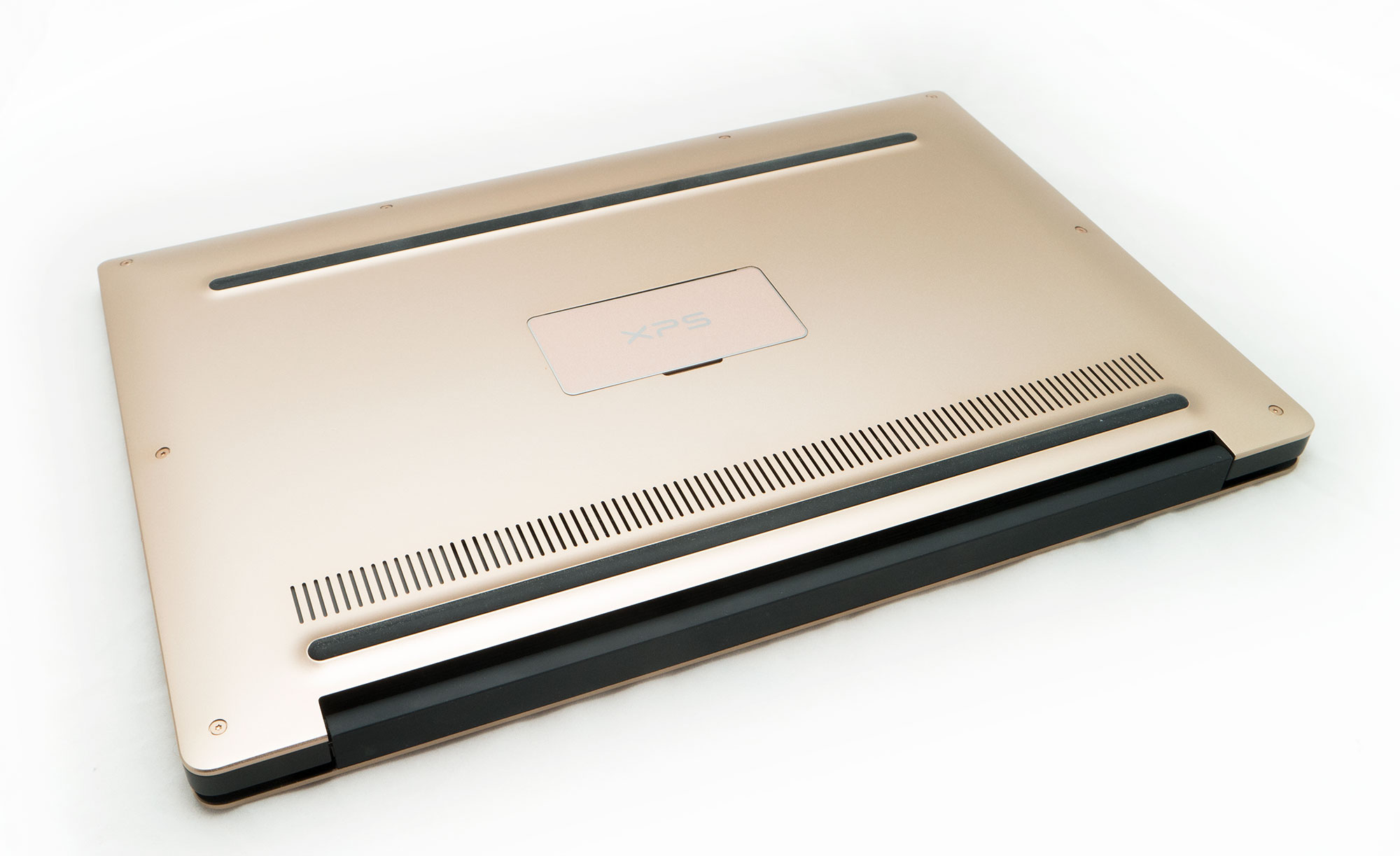 The other thing missing from this otherwise premium computer is support for something Windows 10 rolled out with upon its launch back in 2015: biometric login.
That is to say some computers will let you log in using your face or fingerprint, using this information as a sort of automatic login system.
Not Dell's XPS, which misses out on biometric security, and therefore misses out on Windows Hello. Oh, and unsurprisingly, there's no option for it in options when you order.
Hey, we guess that'll be part of next year's XPS 13. Or we hope so, anyway. Seriously, we're going on two years for this features, as it's seen its way into Microsoft's Surface Book, Surface Pro, and even the new Surface Laptop, not to mention machines from other manufacturers. We're actually surprised Dell hasn't provided it here.
These omissions dent the $2499 value just a bit, because if you see them in other laptops, it makes you wonder why they're not here, why you're stuck with 256GB storage, why you're stuck with 8GB RAM, and why two years into biometric security being out on other laptops, you still can't get it here.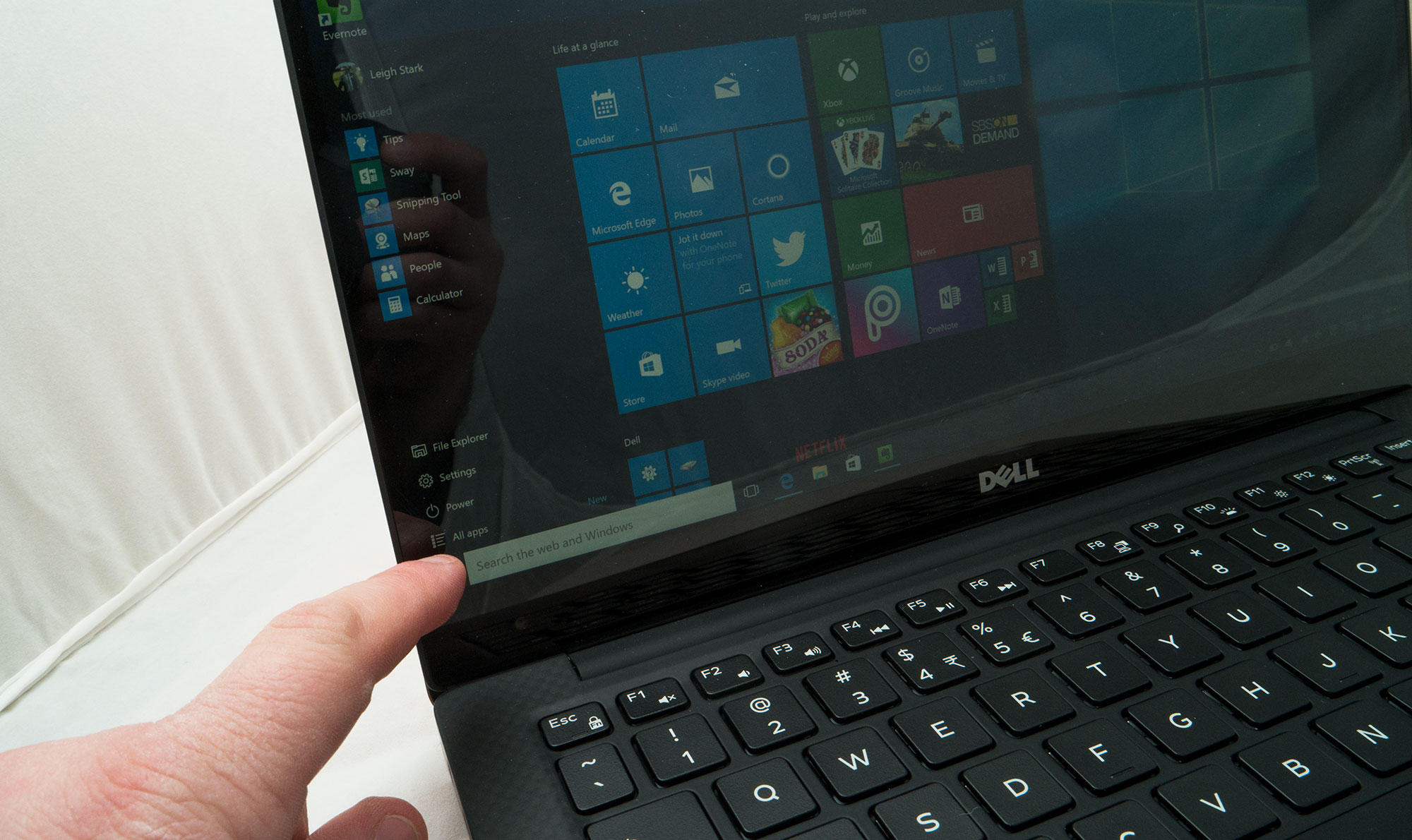 Final thoughts (TLDR)
There are plenty of options when it comes to Windows laptops, and some of them are good, some of them great, and some of them are terrible and shouldn't be touched unless you really don't care what you receive.
Fortunately Dell's 2017 XPS 13 sits in that middle category, offering a lovely computer experience with a bright and open touchscreen display, barely blocking you off from the world and delivering solid battery life to boot.
Delivering a great design, a lovely metal and carbon fibre finish that is itself unique, and a usability experience that's getting close to rival the greats from Apple, from Microsoft, and Lenovo, Dell has a winner here, even if its customisation and security options feel a little hamstrung.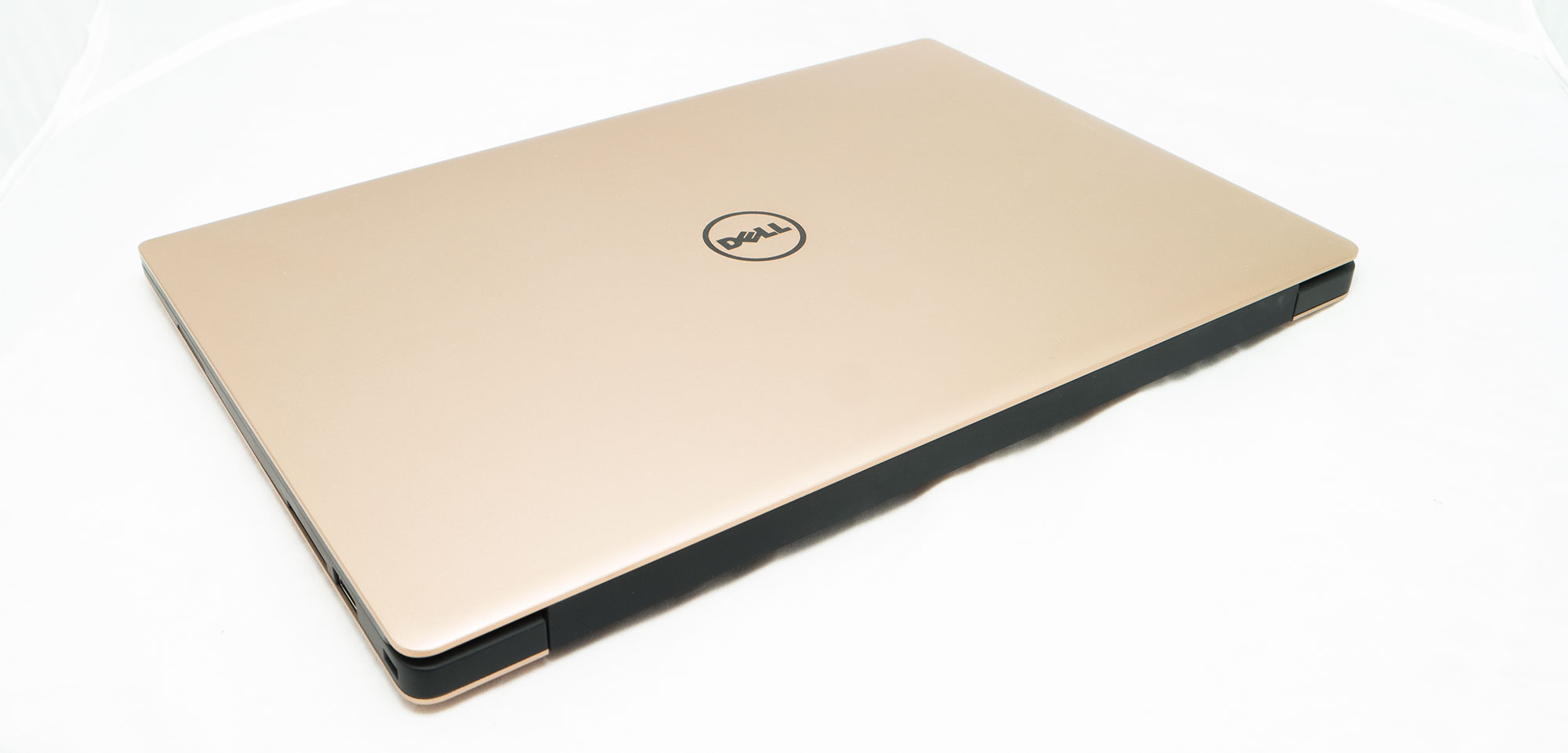 Metal design with sleek black lines in the middle
Good use of materials, complete with a carbon fibre palm rest
Great bright and vibrant touchscreen
Near edgeless touchscreen protected by Corning's Gorilla Glass
Comfortable keyboard and trackpad
Decent battery life
Can charge over the Thunderbolt 3/Type C USB port
Can't configure for more storage or memory
No support for Windows Hello or biometric security