Quick review
The good
Lovely screen
Performs very well
Some of the best camera performance in a phone ever
Despite it's slippery design, it does feel nice in the hand
Squeeze gimmick to take pictures is kind of cool (until you stop caring)
Water-resistant (yay, finally!)
3.5mm converter included in the box
The not-so-good
No 3.5mm headset jack on the device itself
Ridiculously slippery
Fingerprint magnet
Squeeze controller can be a little slow to fire up, making it one of those things you're less likely to use
MicroSD cards need to be formatted before being used, making it harder to bring an old microSD card over
Why are there ads in Blinkfeed, HTC?
We knew the U Ultra wasn't the flagship HTC was looking for, but it started something, and the U11 pushes it harder. Is this a return to the fore for HTC? (Spoiler alert: yes, yes it is)
It's not even the middle of the year, and HTC is out with a second flagship, or what some might call a true flagship.
We'll go out on a limb and say the U Ultra, as interesting a phone as it was, didn't really feel like a new flagship phone, and despite HTC's insistence right before release that it would be the real deal, we had an inkling that its representatives had something else on the way, that they had an ace up their collective sleeve the company wasn't prepared to show earlier in the year.
There were the tell-tale signs, of course: the older processor, the lack of a numerical fixture in its name, and the fact that it just didn't have that punch you expect a brand new phone to have.
It wasn't that the HTC U Ultra was bad, but it wasn't ever going to be enough to beat the Samsung Galaxy S8, which meant it had no chance in tackling the juggernaut of Apple and removing the iPhone whatever that comes out later this year. No one was going to ditch their current phone for one, either, because it was yesterday's phone wrapped in tomorrow's clothes.
But with the announcement of the U11, we saw something different, and with the review, now we're talking.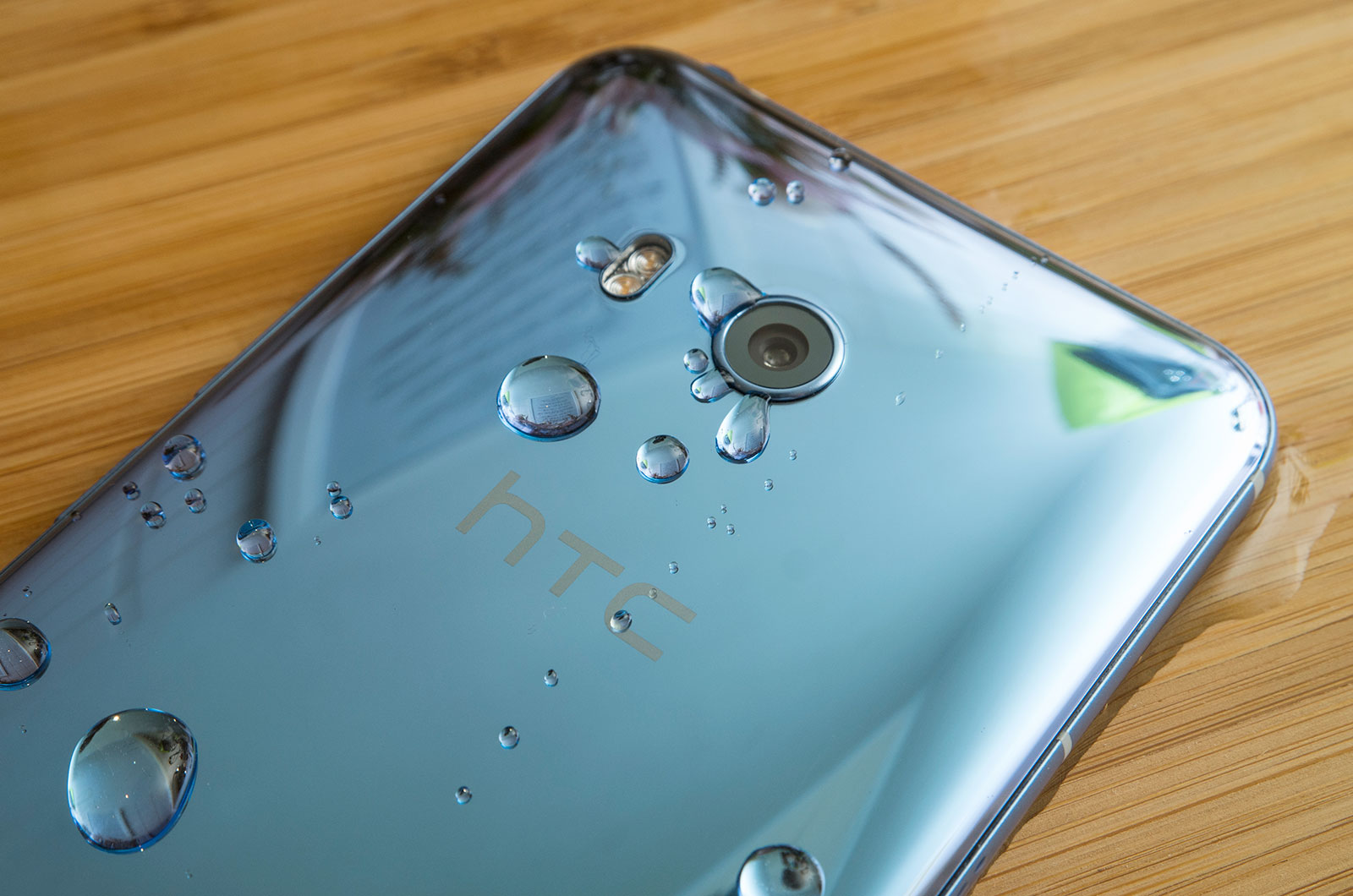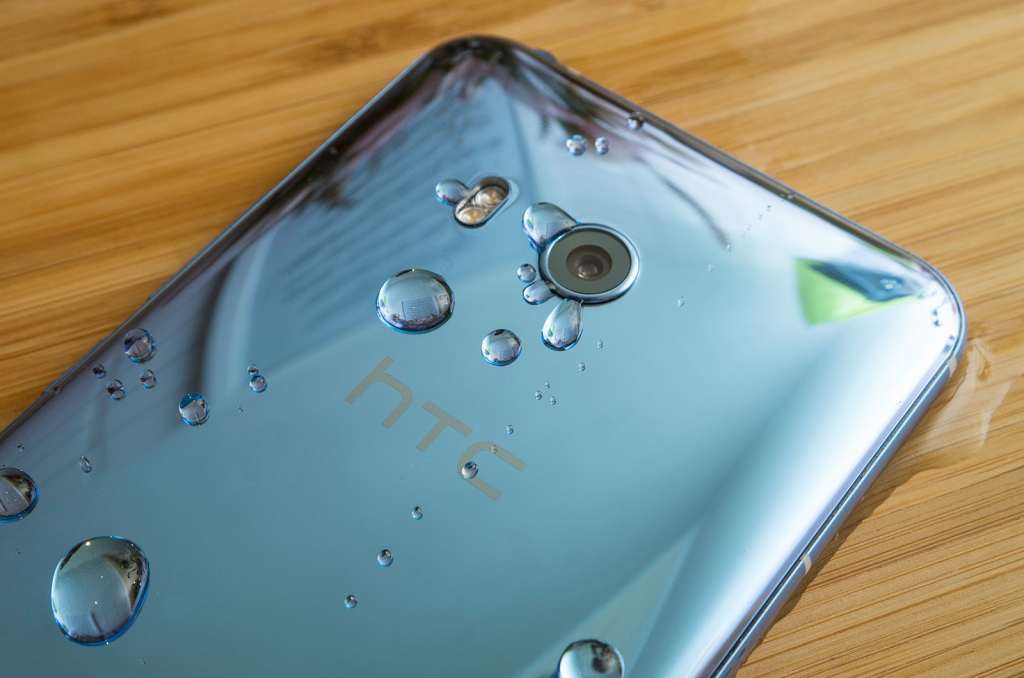 Design
So let's get stuck into design, and while it's something we've seen before, it's still something fresh and new: it's U.
While we recover from accidentally falling into a rhyming philosophy we bet HTC will unwittingly use at one point — if it hasn't already — HTC's "U" design language is just that: fresh and new.
It's also slick, glossy, and very very shiny, as HTC switches out the metal design seen on its flagship phones since the very beginning and replaces it with glass, specifically a glass design that makes the phone come off a little like liquid due to how slick glass as a material is.
HTC has also made the frame metal, and the whole thing is really reminiscent of the U Ultra, except for the camera hump which now blends into the back rather than extrudes.

In fact, the phone generally feels like the U Ultra in almost every way, complete with the same 7.9mm thickness and practically identical 169g weight (the U Ultra weighed one gram heavier at 170g).
Made from the same design language, it's hard to really tell those two apart, except for the screen differences and the colour, because while the U Ultra was definitely called blue, the "Amazing Silver" variation Australia is getting alongside "Brilliant Black" is so much like blue, we're amazed it's actually called silver.
Not a single person that we asked thought this so-called silver phone was actually silver. It's blue. A light blue, but it's still blue. It's definitely not silver.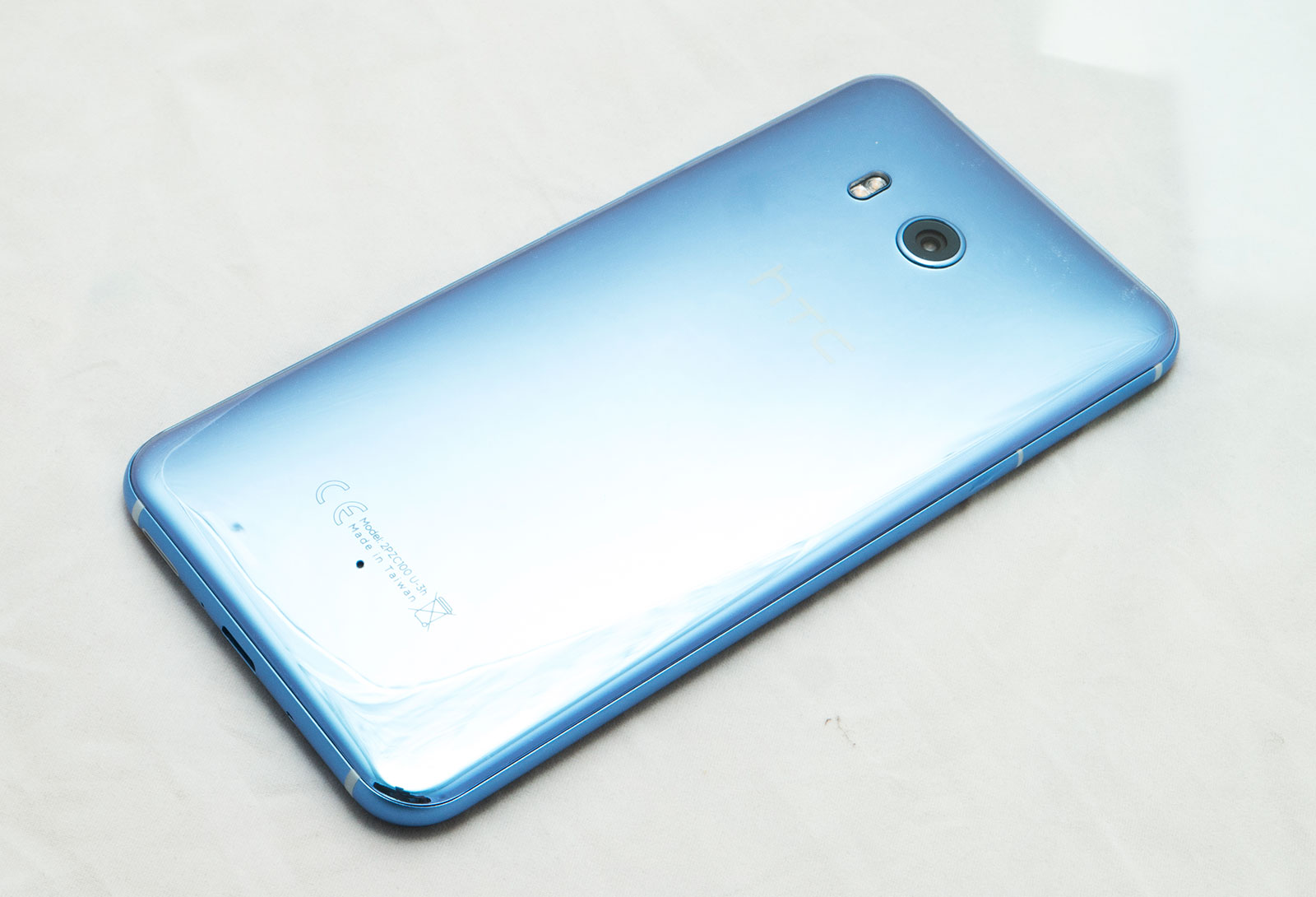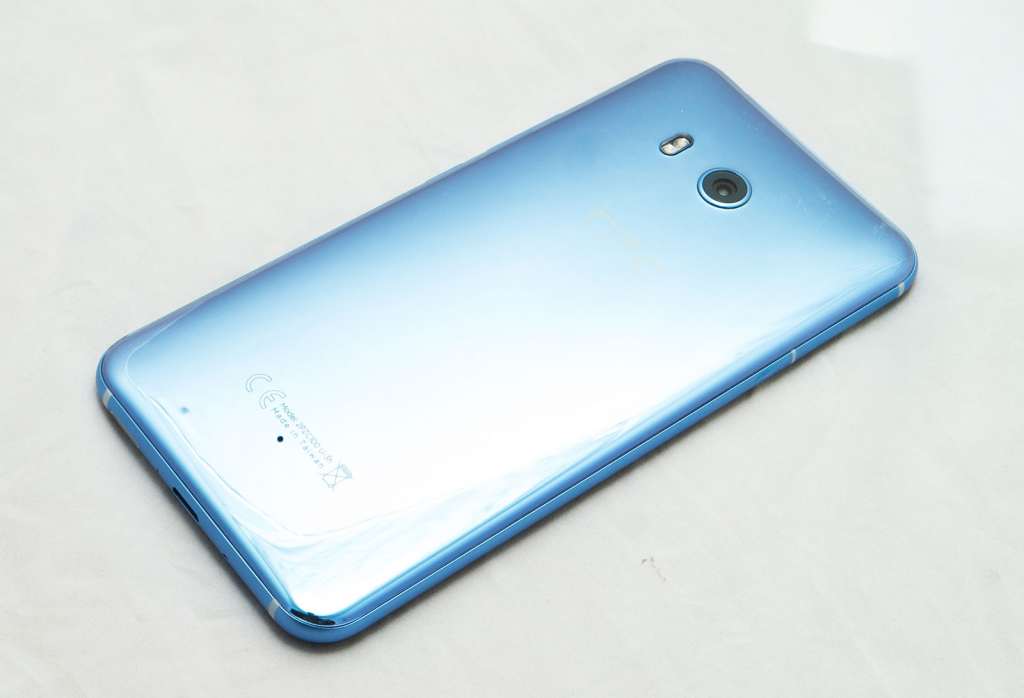 Features
This definitely not silver phone does also come with a whole heap of new specs, and so while it might come across looking exactly like a U Ultra, it's a whole new beast, and it's the first phone to arrive in Australia to sport Qualcomm's Snapdragon 835 processor.
That means you'll see an eight-core processor inside the HTC U11 instead of the four-core 821 we've seen in phones for the past year, working alongside 4GB RAM and 64GB storage, the latter of which can be upgraded with a microSD slot.
Google's latest operating system runs here, Android 7.1 "Nougat", and it does so with HTC's "Sense" on top, complete with a few changes and an extra assistant or two.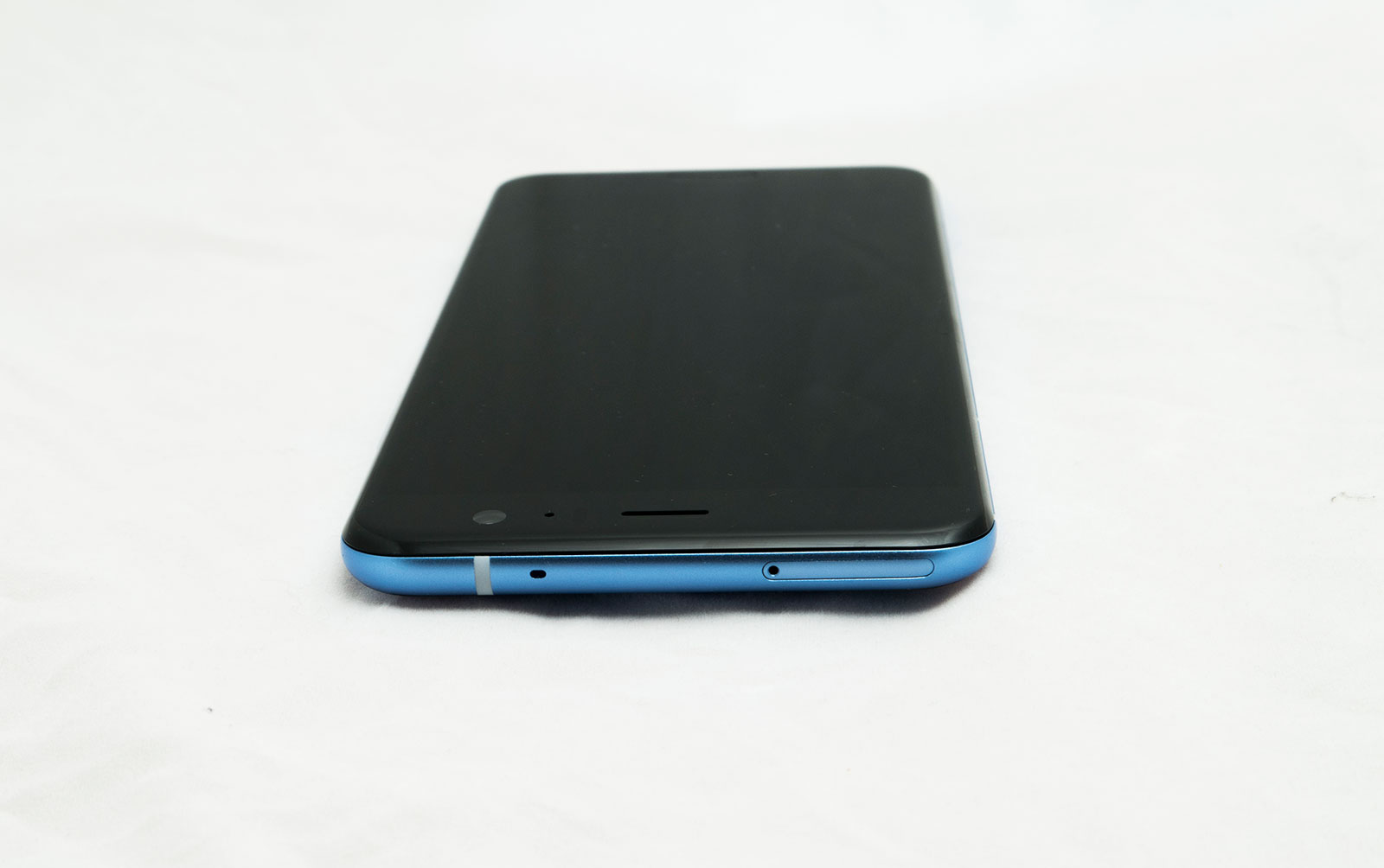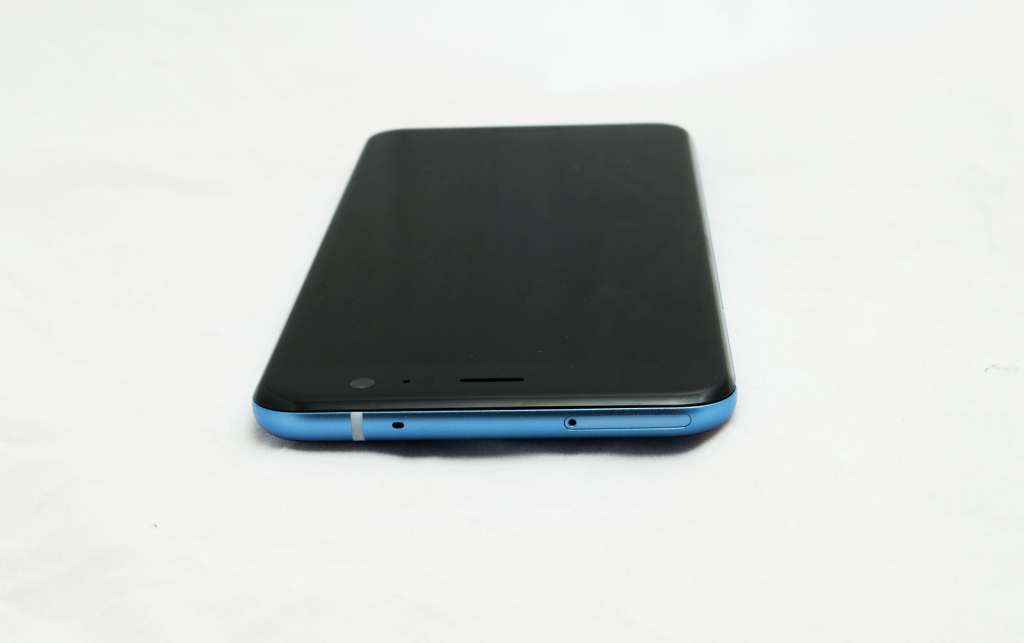 Cameras are also included here, and while they're similar to what was found in the U Ultra, they're still not the same.
Technically, the megapixel amounts are shared, but the cameras themselves are different, with the rear camera on the U11 sharing the same 12 megapixel size, but being a new and more capable sensor, scoring a staggering "90" on the DxO sensor test which works especially well when paired with the F1.7 glass on the back for low-light.
On the front, you'll find a 16 megapixel selfie camera. HTC's U11 also includes support for 4K Ultra HD video.
Connections are also very high-up, and while infrared isn't included in HTC phones any more, just about every other connection is, with 802.11a/b/g/n/ac WiFi, Bluetooth 4 with A2DP and Low Energy (LE), Near-Field Communication (NFC), GPS, support for Apple AirPlay — something HTC is alone in implementing — and of course high-speed 4G LTE, which in this phone clocks in at a staggering 1Gbps maximum thanks to Qualcomm's support for Category 16 LTE, making it the third smartphone to achieve those 1Gbps speeds joining Samsung's Galaxy S8 and S8+ models.
All of this sits under a 5.5 inch display rocking a Quad HD resolution, all 2560×1440 pixels you'd expect that to have, which itself sports a pixel clarity of 534 pixels per inch (534ppi), and in another nice new feature for HTC, the phone is also IP67 certified, meaning it's water-resistant, a feature HTC said the U Ultra didn't need. Turns out it did, just in a different phone.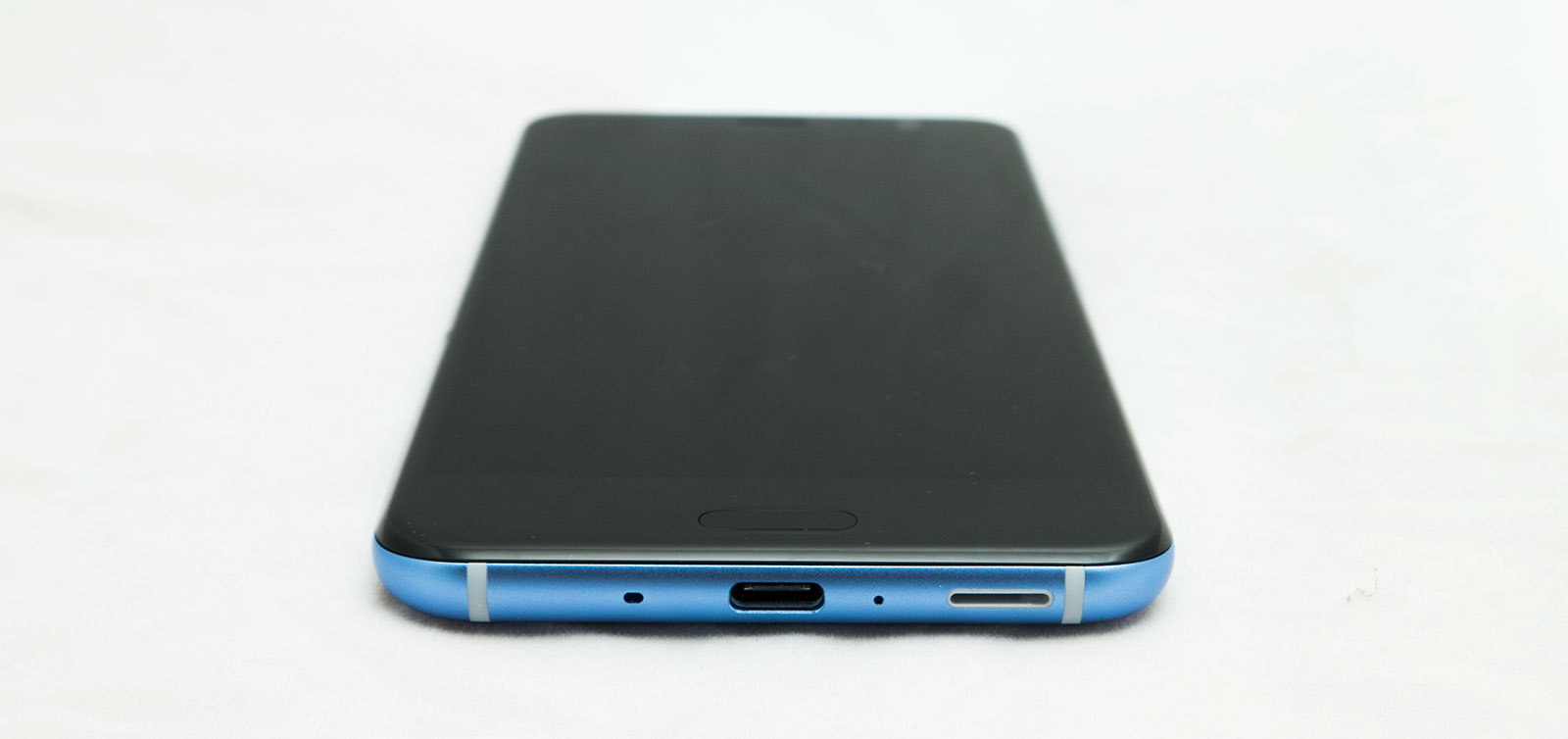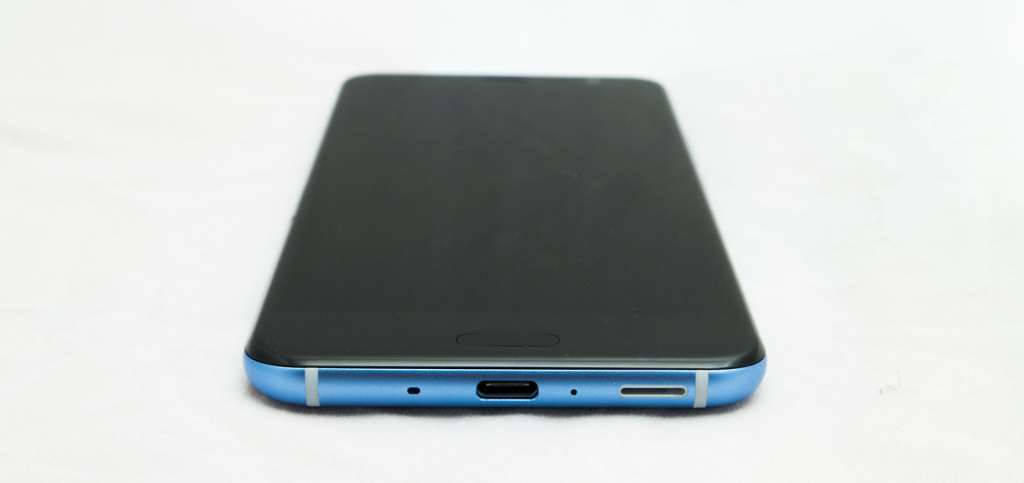 There is no 3.5mm headset jack, making that shared with the U Ultra, and you'll find only the one USB Type C port at the bottom, something that works for data, for charging, and for sound with the included wired headphones and included 3.5mm to Type C converter.
Soft buttons are also included, so the phone isn't solely based on Google's on-screen soft buttons, with both a soft back and multitask button flanking a home button that lacks a real physical push button and is also the fingerprint sensor locking the device.
The HTC U11 smartphone features a 3000mAh battery that is not removable, and takes a nanoSIM on the same tray as a microSD card.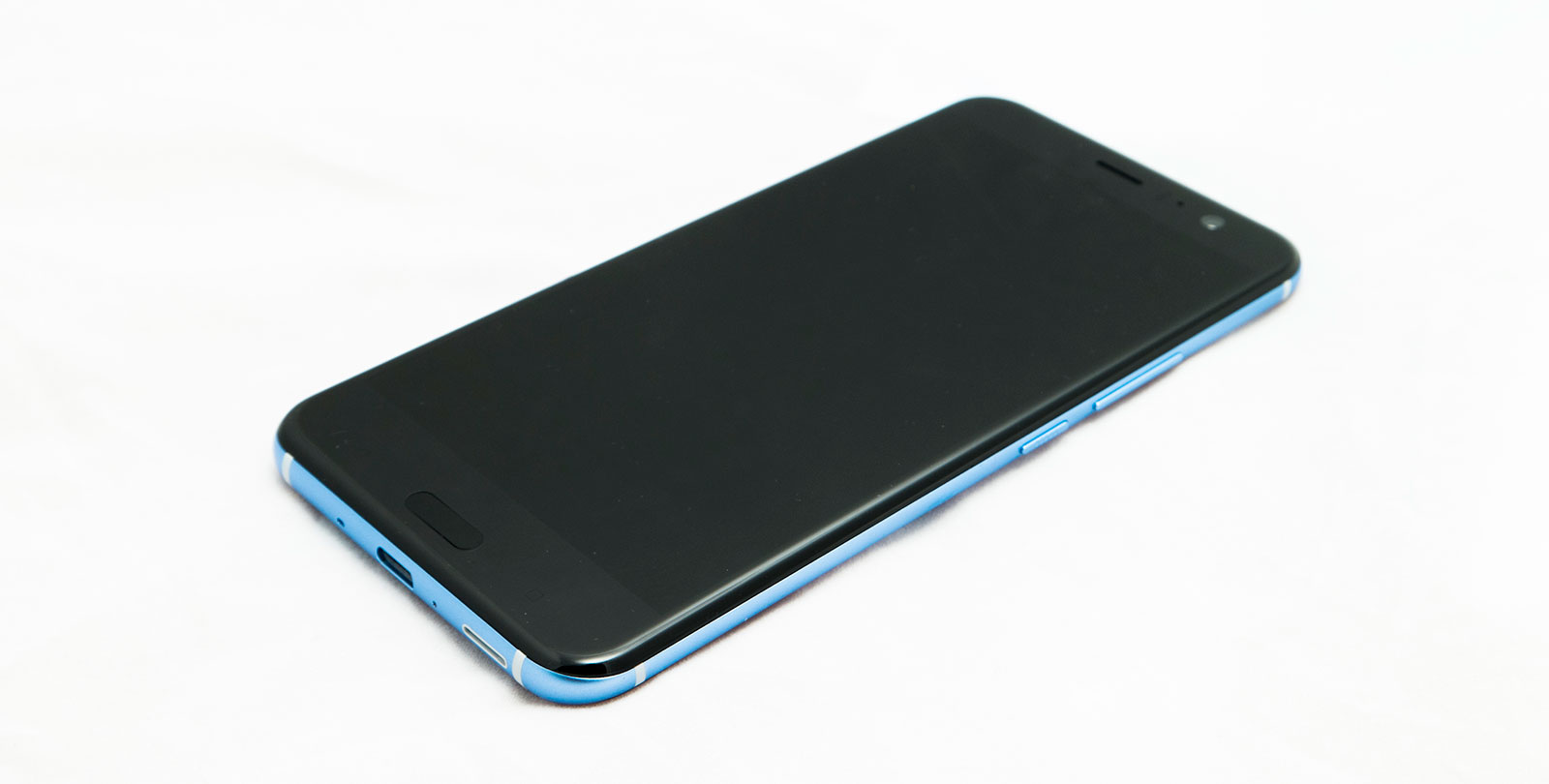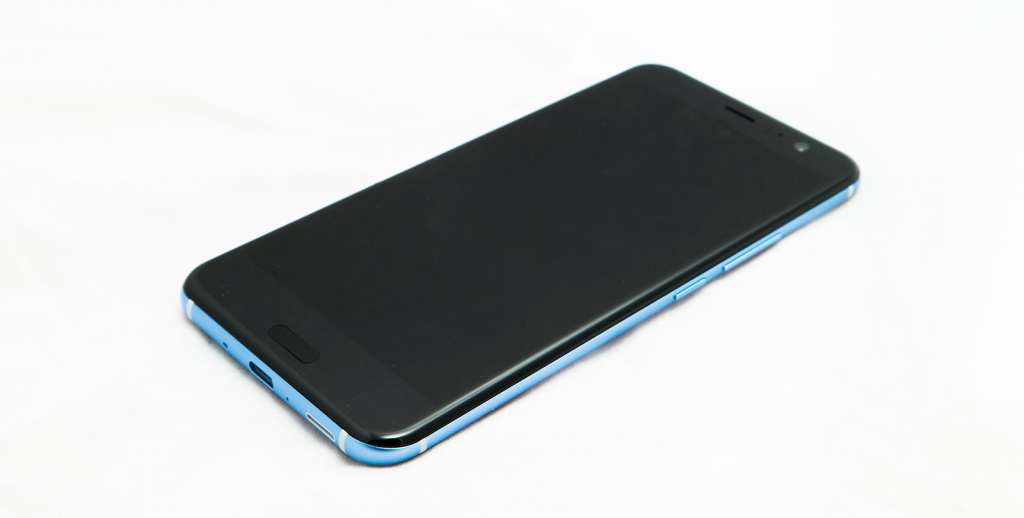 In-use
And with that the feature set is done, and that lets us get into using the U11, a phone that in almost every way comes off as the sibling of the U Ultra that intended to do better.
In this crazy soap opera of a mobile phone family, the U Ultra intended to show the world that it could be different, but it ended up being so ordinary and uninspiring, that the world didn't really care.
However the HTC U11 is different: it's a little easier to hold, a little tighter, and includes much the same user experience, with Sense delivering a change to aspects of Google's OS, with about the only things left the way they are being the dropdown notification menu and the fact that you have widgetised homescreens.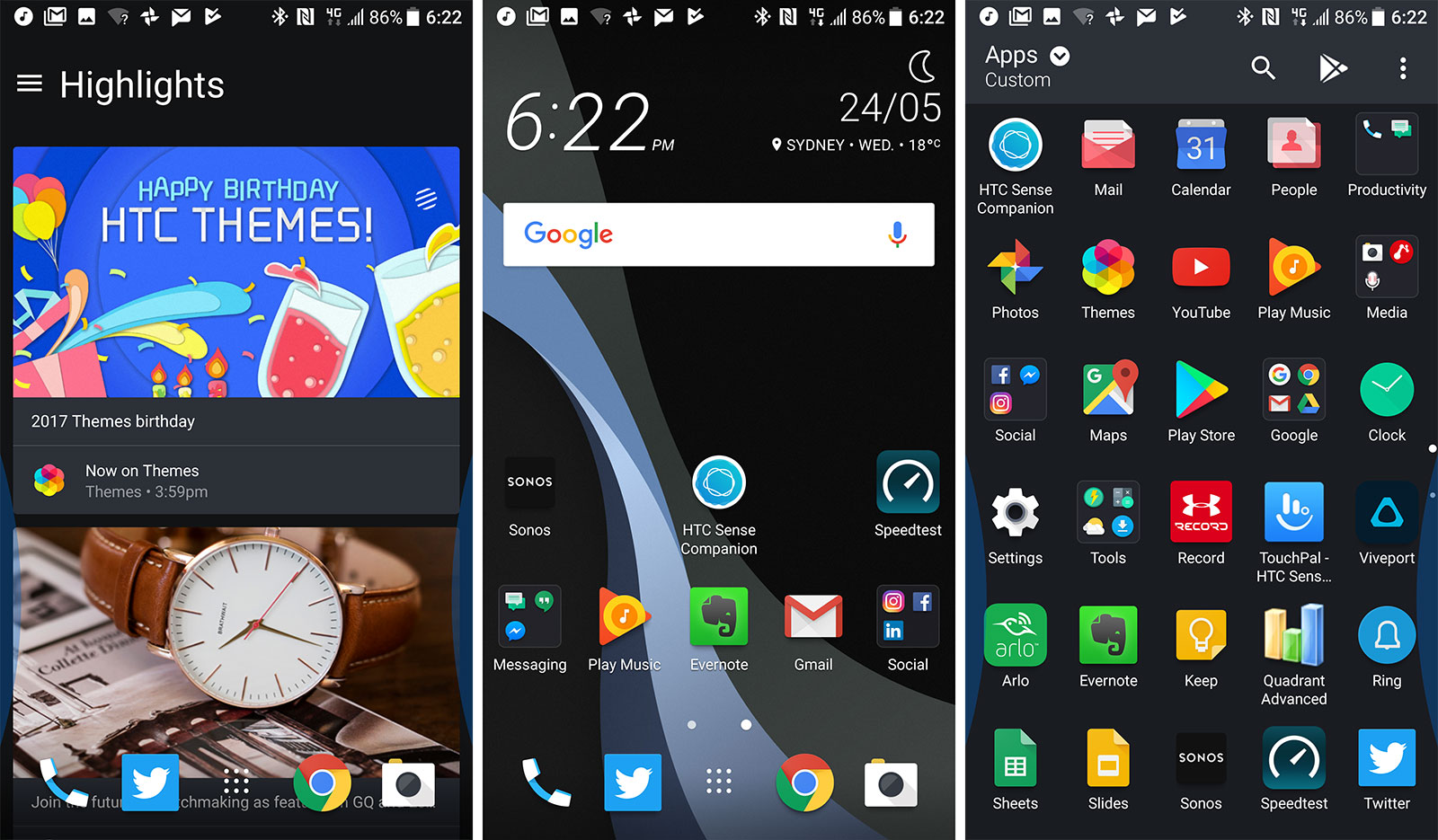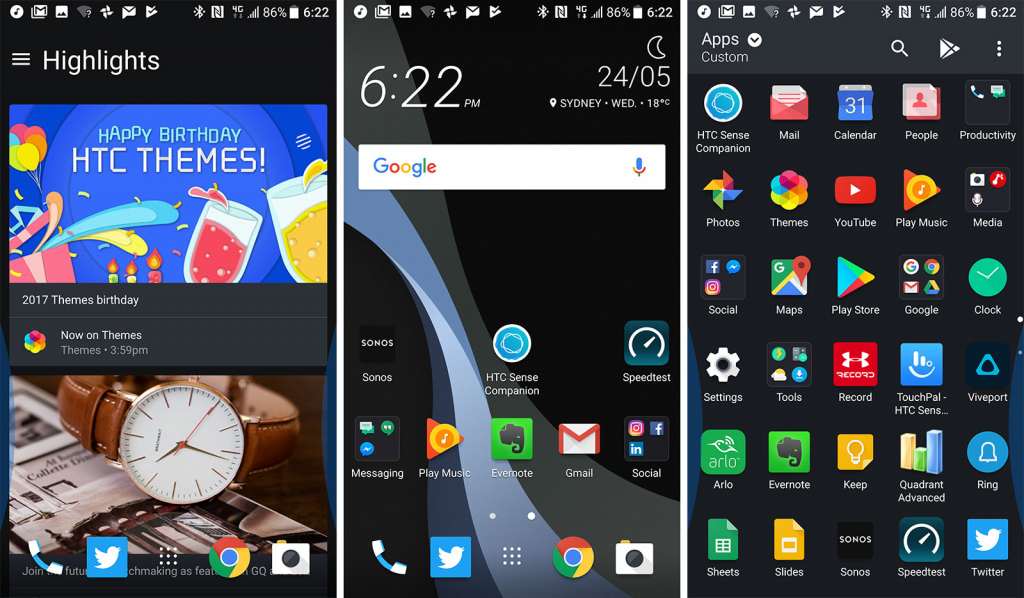 HTC's Sense does bring with it a second screen to your left most screen called "Blinkfeed", and in theory, this is supposed to bring you news, social updates, and more, but yet for some reason also brings you advertising. Fortunately you can turn it off, though we struggle to work out why it has ads in the first place.
Themes can also be applied to make the U11's look for Sense more appealing, essentially giving you a custom device, and outside of Blinkfeed, the phone does come across like an evolution of what HTC started all those years ago, refining it to the point where Sense has become one of the better overlays that still kind of looks like Android and isn't just an iPhone clone.
One feature is very new in the U11, though, and it's so unique, you'll need to squeeze something to see if it's real.
E'Squeeze me?
It's the phone — you'll need to squeeze the phone — because quite possibly the most gimmicky feature we're likely to see in a phone for a long while, HTC's U11 comes with a squeeze function.
Specifically, the mid-bottom sides include pressure sensitivity whereby when you press against them, the phone measures the pressure and turns that squeeze into a shortcut.
Think of it as an extra button made with a squeeze, because instead of the Bixby shortcut button being on the side of the Galaxy S8 and S8+, you have this that doesn't poke out and lets you squeeze the edges.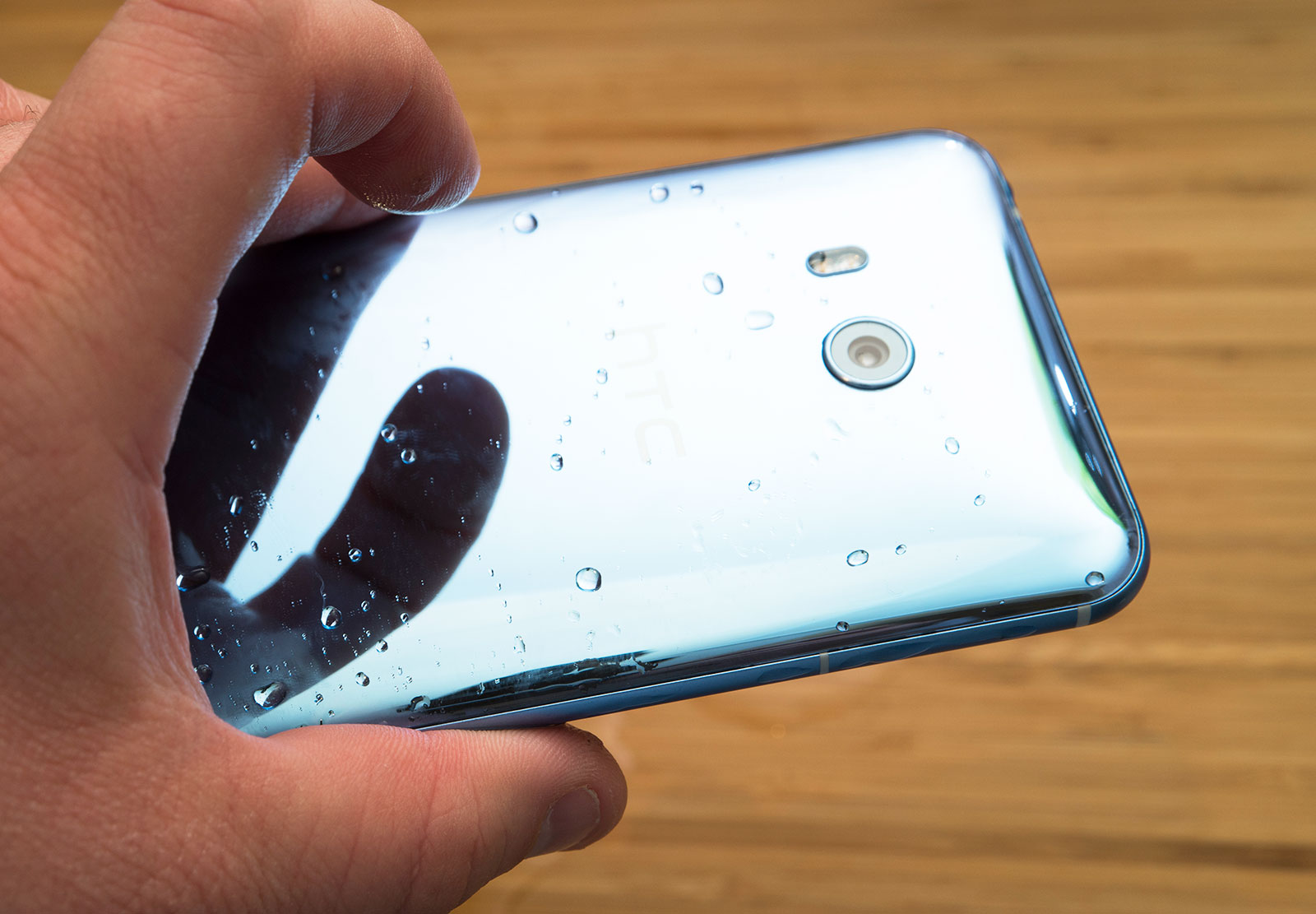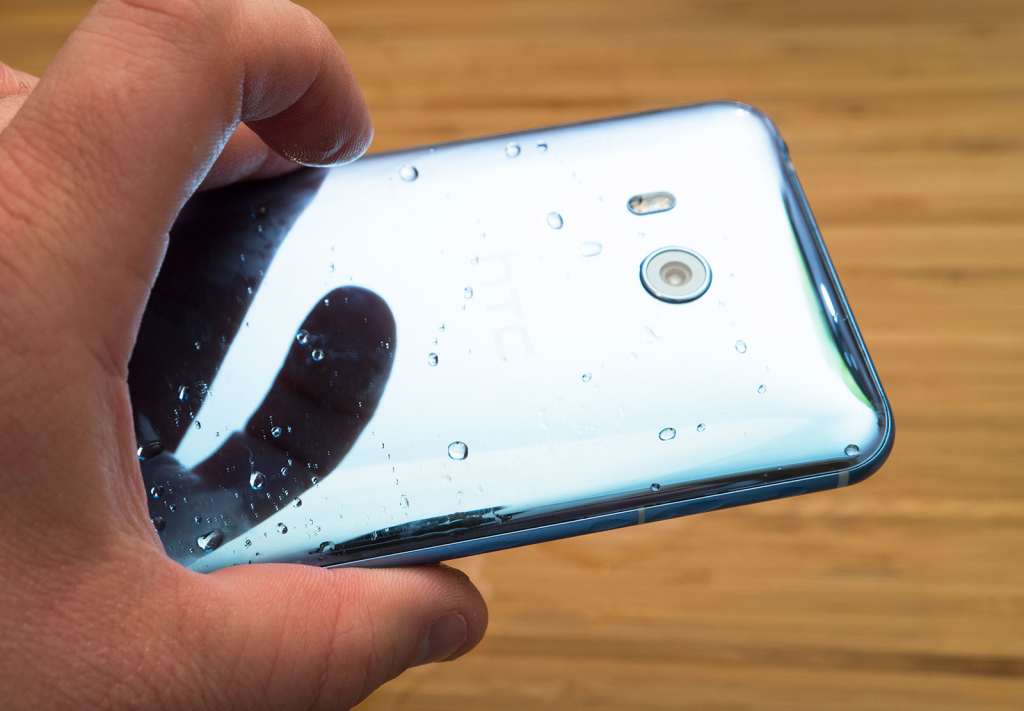 And for the most part, it's a cute concept, squeezing to activate one of several options: it can turn on the torch, activate an assistant, or do what it's set to do from the beginning, open the camera and fire a picture.
This seems the best use of the squeeze function, but it's one that doesn't always work as quickly as you'd like, taking an extra half-second to fire up in some instances.
It's great if you want to switch to the camera quickly, but it's less great when you're in the camera and the app is waiting an extra second or two to get the message from the squeezable sides, which can happen.
In fact, you may find you're accidentally firing the camera by accidentally squeezing the sides when you reach to get the phone out of your pocket, as we did. Fortunately, Edge Sense is easily switched off in the dropdown Android menu, so you can switch the whole thing off — no squeezy camera shortcut or anything — with just a couple of swipes. Easy.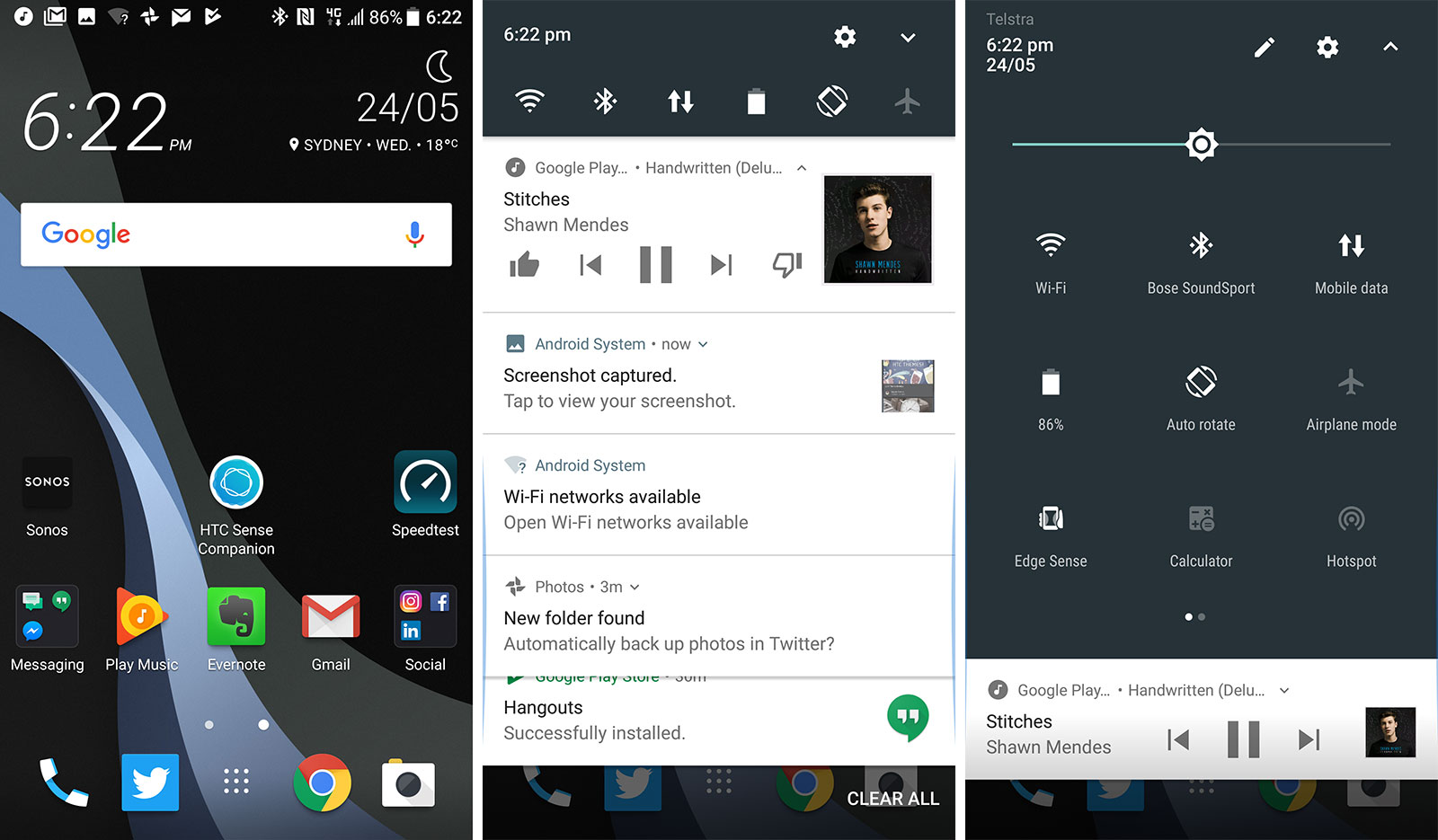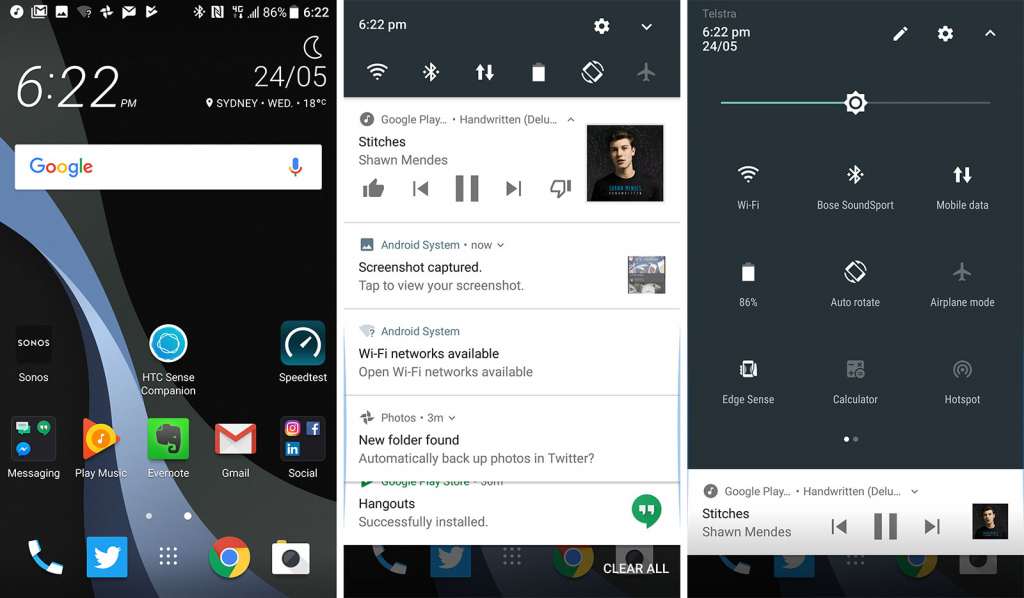 Performance
Also easy is performance, and thanks to the inclusion of the latest Qualcomm Snapdragon processor, the HTC U11 is on easy street, with a phone that handles itself with no problems regardless of what you do.
We found only a skerrick of lag, and we suspect it might be from apps that hadn't yet been made to work fully with the new processor, but everything else was fast, running apps from the get go with little to no lag, and generally just handling exactly the way you'd expect a new phone to perform.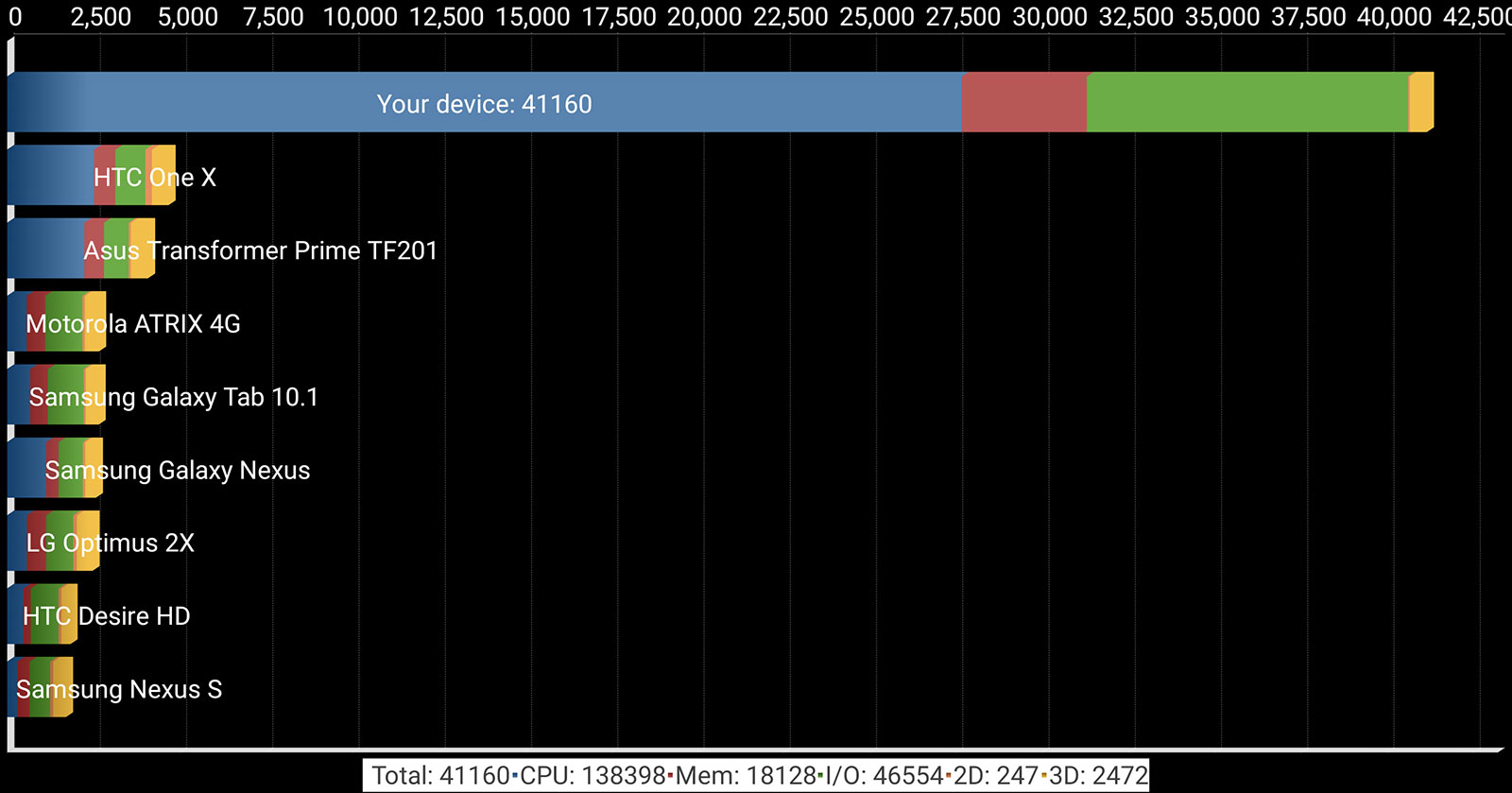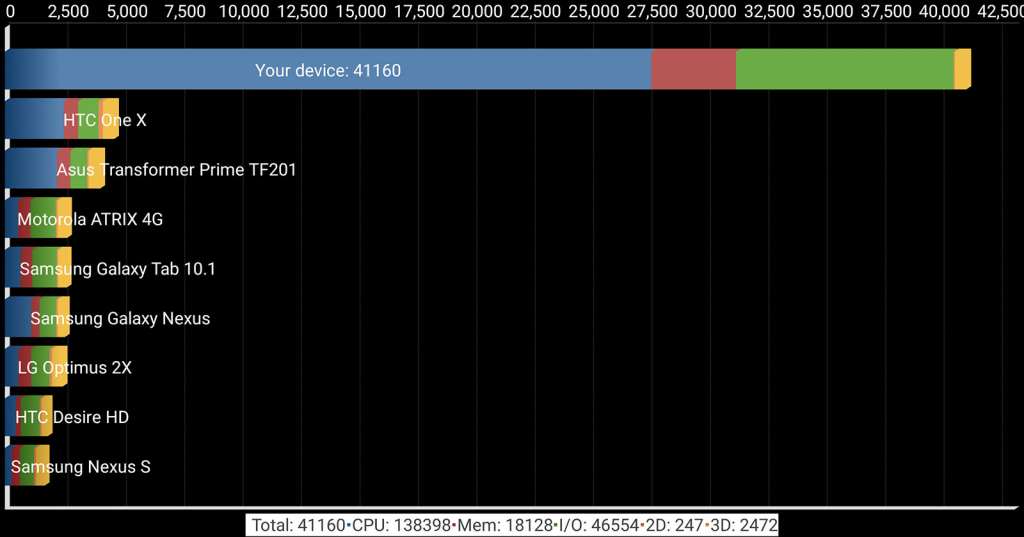 Synthetic benchmarks was understandably strong, giving Samsung's Exynos processor a bit of a fight in the overall drive the processor has, so good luck running these eight core down over the next year or so, because they should handle everything you throw at them.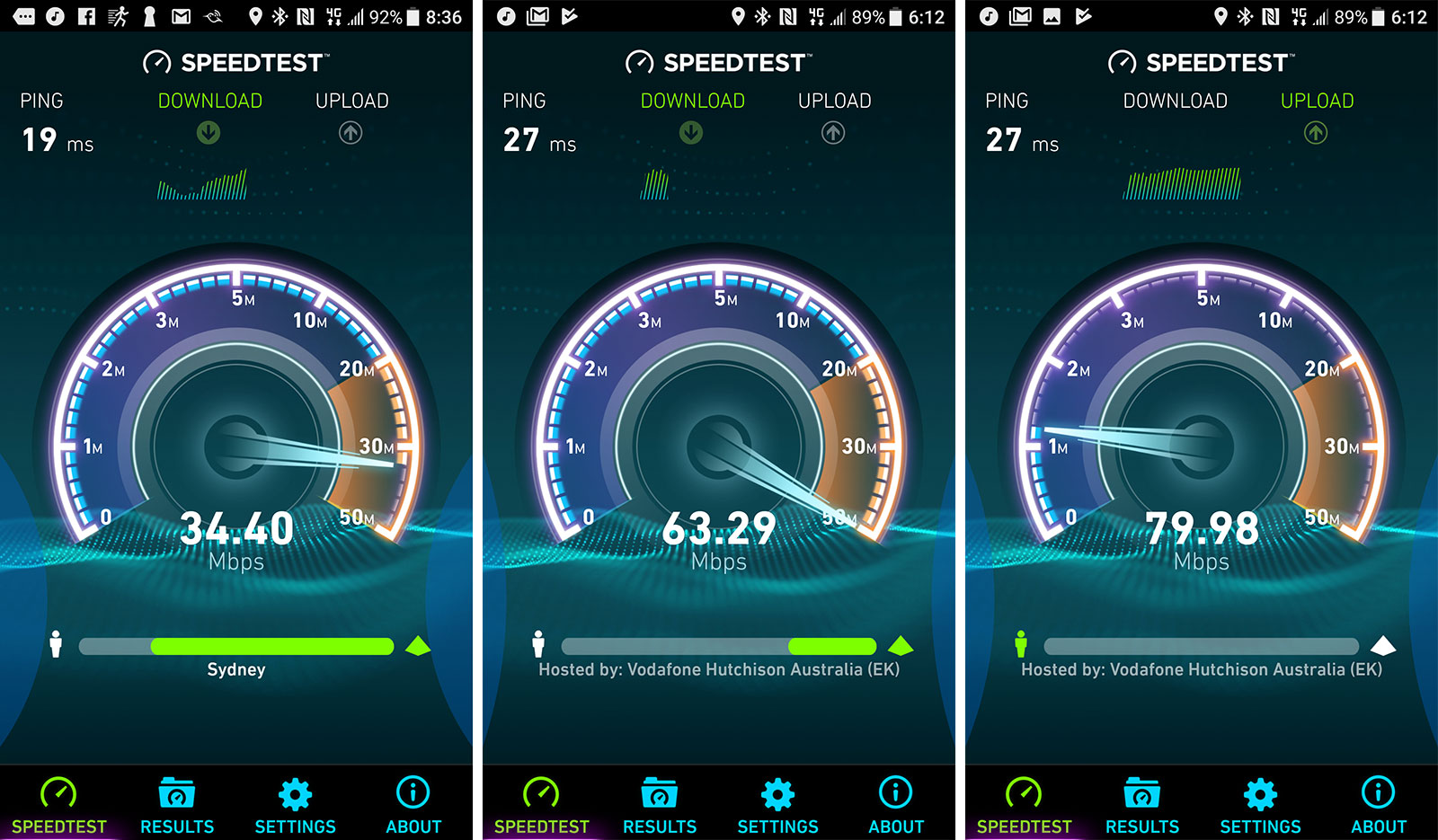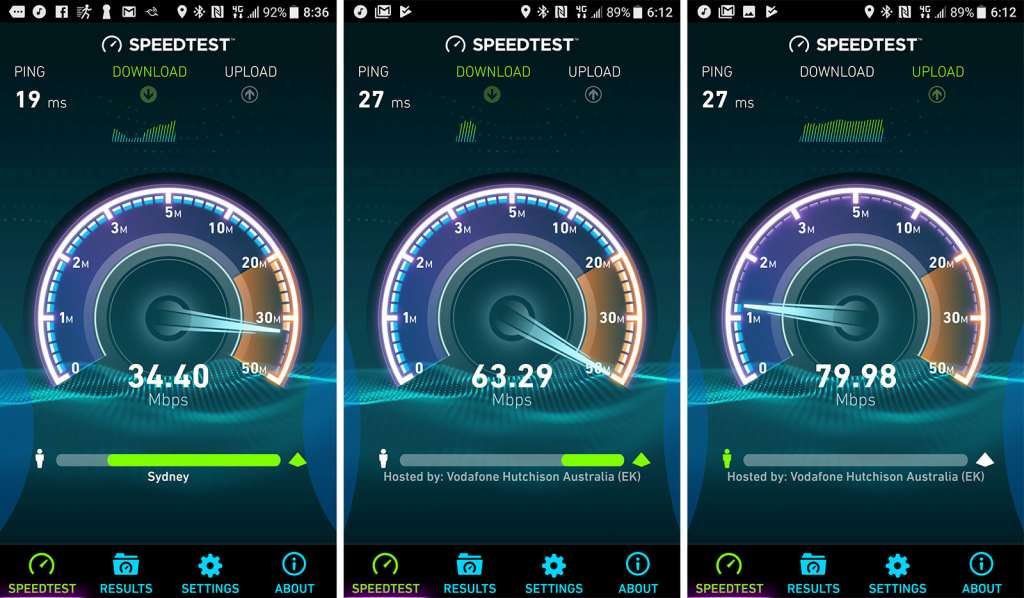 Mobile speeds are also very strong, no real surprise there, and while we couldn't quite achieve the 1Gbps speeds the chip offers support for, something only a few places in the world can get — Australia included — our speeds ranged from 30Mbps to 80Mbps, which was more than enough in testing, and is totally dependent on what the network was being hit with at the time.
Cameras
Talked about before the U11 was released and one of the crowning achievements in the press release, the phone camera in HTC's latest makes some lofty promises about its capabilities, and its hardly surprising, too.
These days, cameras can make or break a smartphone, and it's often the one area smartphone manufacturers spend a long time on, such as with Huawei and its Leica collaboration in the recent P10 and P10 Plus.
HTC has certainly made some great cameras before, and it is responsible for what was one of the best cameras on a phone last year, working with Google for the Pixel and Pixel XL, phones that still push the envelope for camera quality.
This year, though, there's a new king, and it's HTC's U11, delivering not just the highest rated DxO sensor, but a camera that really performs.
Testing the 12 megapixel rear sensor in daylight, it handles the colours and produces sharp and crisp details without missing a beat, giving you images to be proud of for sure.
At night, though, the HTC U11 brings the quality up a notch, giving you darker darks that look less blotchy, and more colour and light than any smartphone sensor at night has been able to deliver in the past.
Almost like the Cake song "Short Skirt / Long Jacket", the U11's camera is fast, thorough, and sharp as a tack, it's a camera so good you'll never go back.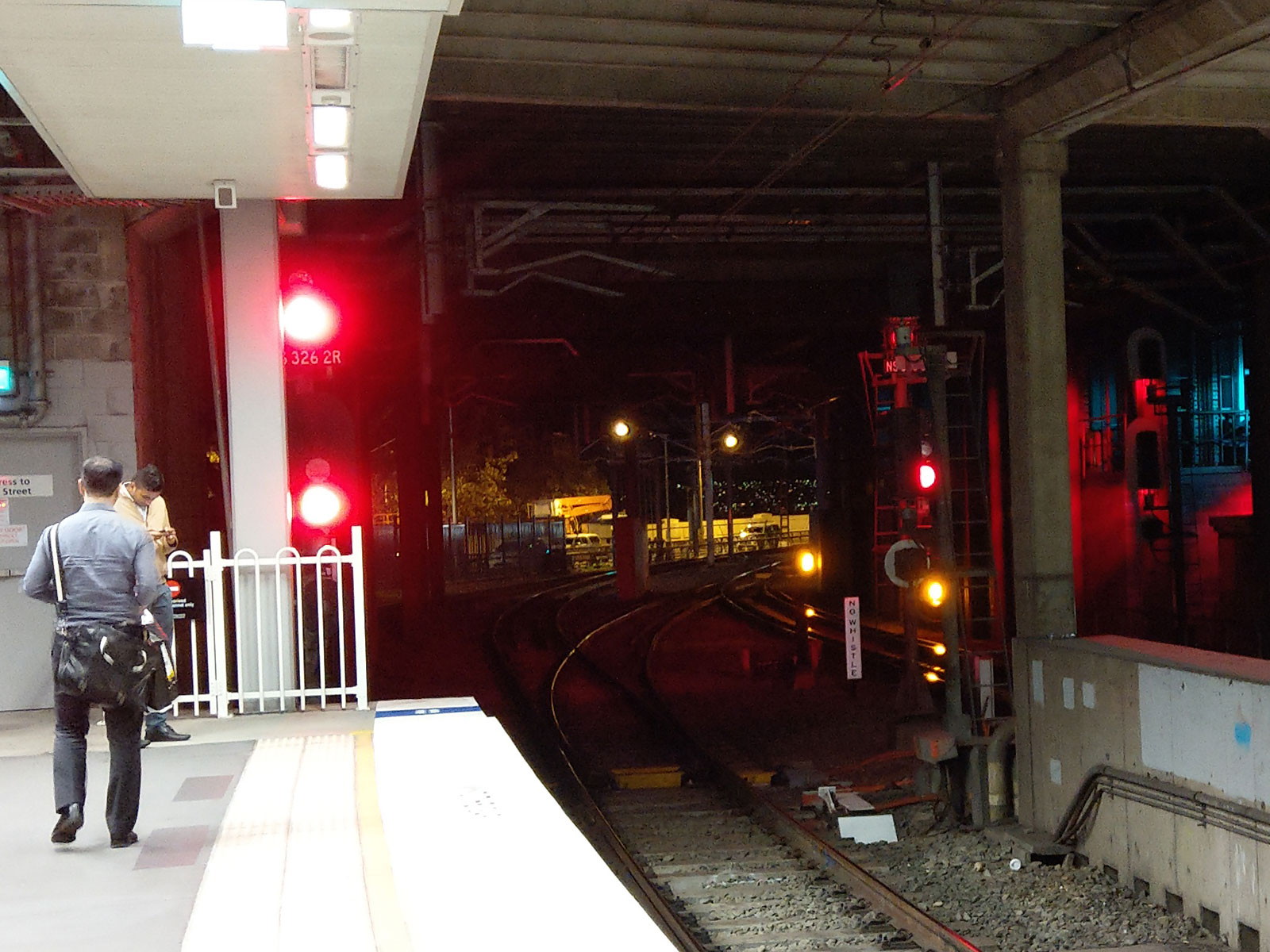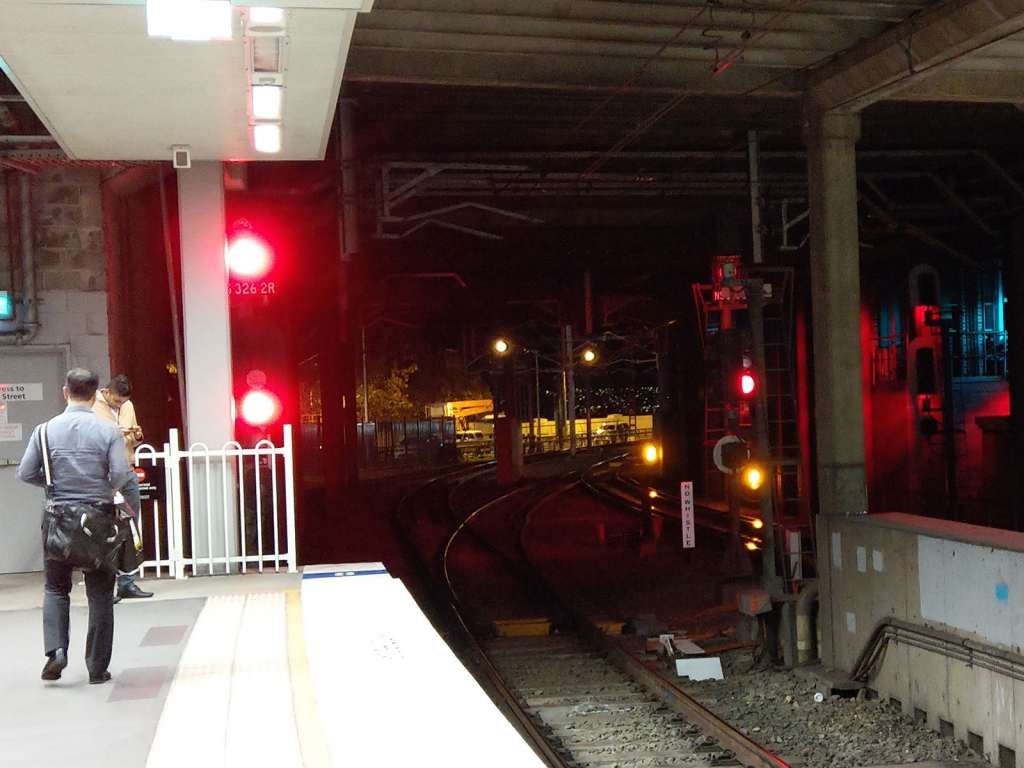 Except for one thing: sometimes the white balance can go very much out.
Bizarrely, the HTC U11 camera software offers the occasional but severely noticeable struggle with balancing the light appropriately, often making things more yellow and warm than they'd otherwise need to be, and returning a problem with the camera seen previously on the HTC One M9, which featured a similar quirk.
As we've said, it's occasional and a not-all-the-time thing, because most of the time, balance wasn't bad, but indoors where the colour was warm but there was a hint of white in the background, the U11 balance was off, so much that it made us not want to use it for fear or having to account for fixing the white balance manually, something the pro mode on the U11 will cater for, but not something you necessarily want to have to resort to using to fix what shouldn't be difficult automatic metering.
Outside of this, the camera is solid, and possibly the best feature on the phone, even though it has quite a few of positives, too.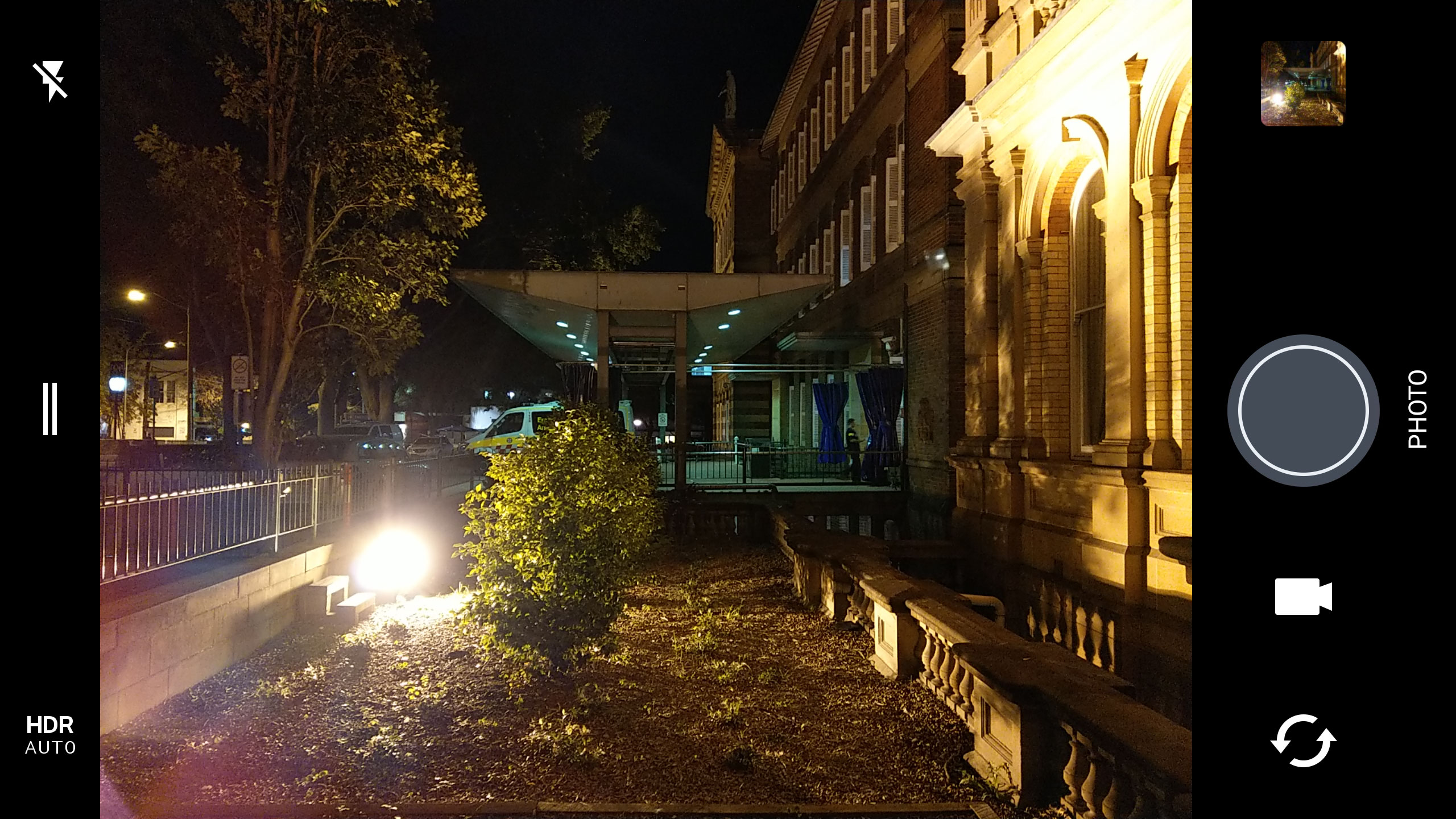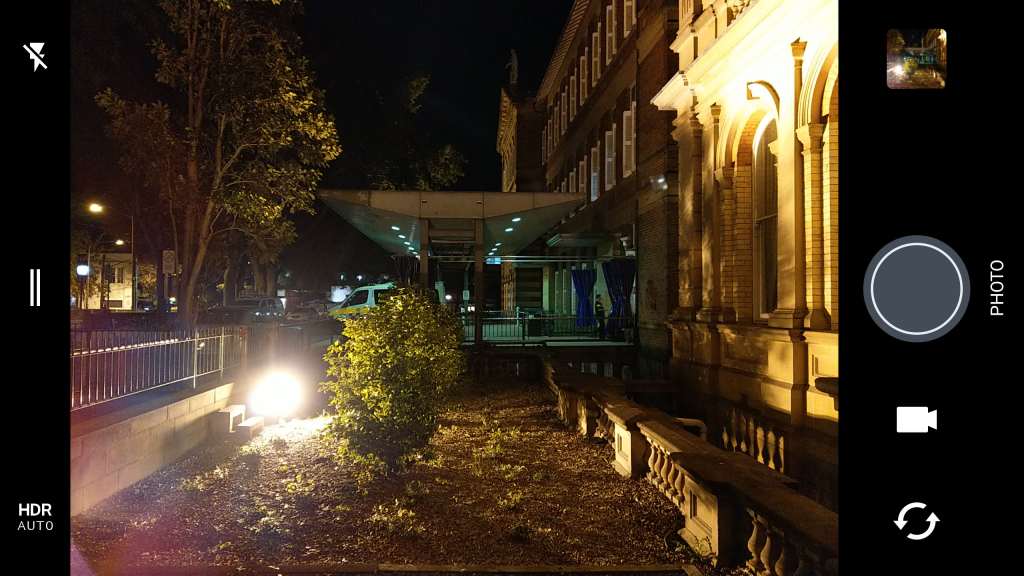 Battery
Over to the battery side, and we've already been let down by one battery in the U series, but fortunately we don't have to in the U11, with this phone pushing well and truly past its sibling.
While the battery size inside is identical to that of the U Ultra, the U11 wipes the floor with its sibling, delivering a full 24 hours of life instead of just merely the work day.
That test was performed by making phone calls, texting, social networking, listening to music, taking photos, flexing the 4G connection, and keeping the phone occupied with two wireless connections, an always-connected smartwatch and listening to music wirelessly on the morning and evening commutes.
We'd call that a successful flagship battery very much in line with other flagships, and one that trounces its U Ultra family sibling.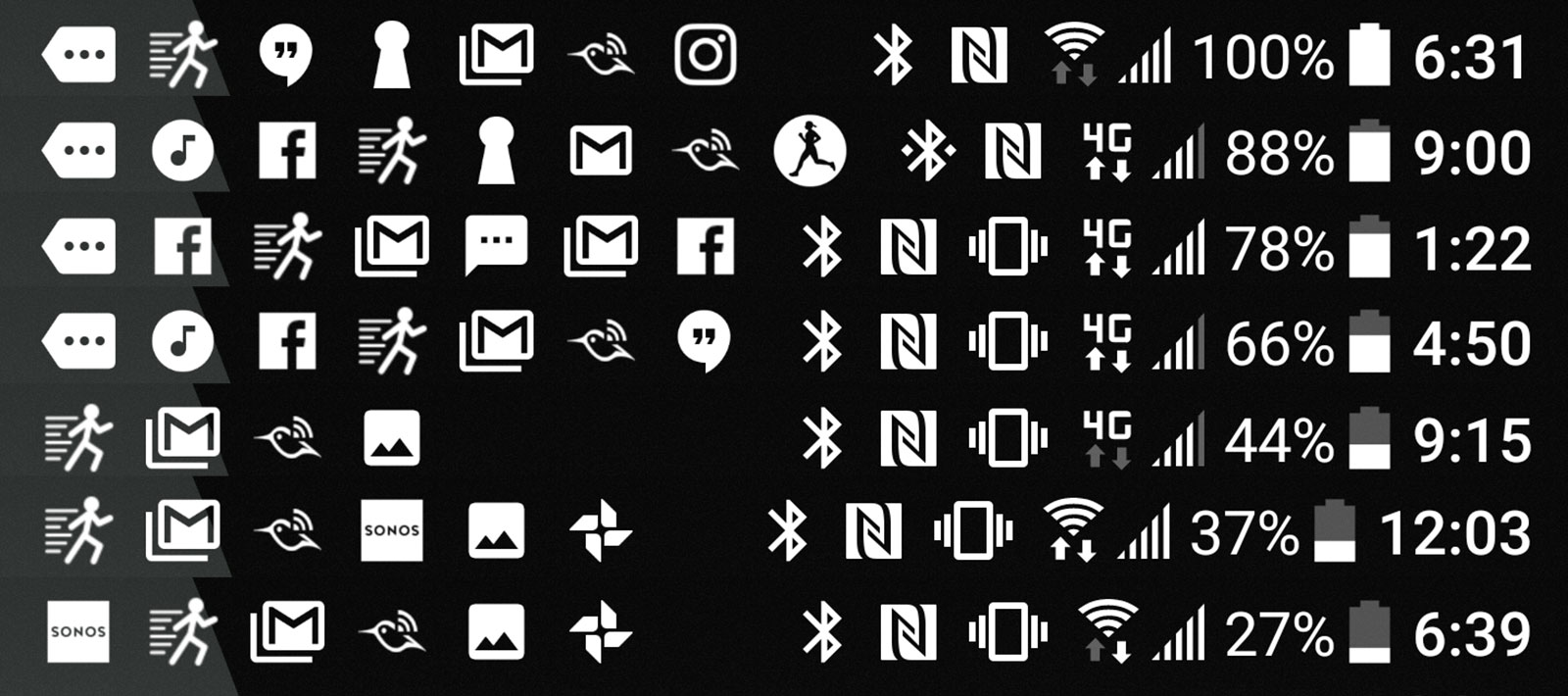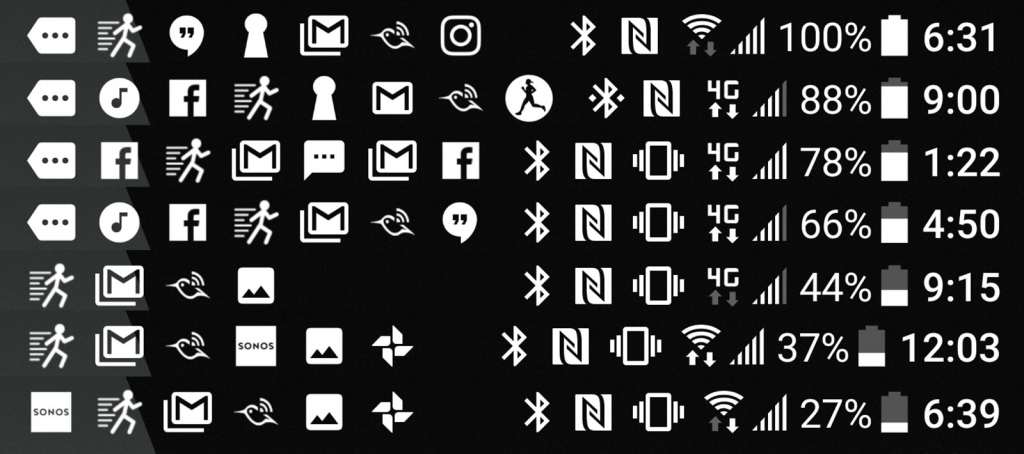 Value
Its value is also better, too.
In fact, at $999, HTC's U11 value is hard to miss, and it's quite clear the attack vector HTC is going for with this phone, striking hard into territory currently dominated by Samsung with the Galaxy S8 and S8+ retailing for $1199 and $1349 respectively, delivering similar feature sets, resistance to the world, slick designs, and a better camera for what is arguably a better price, saving a minimum of $200 depending on the model in question.
It's a seriously strong price tag, and one that marks a return of solid feature sets for HTC, a move that could return the brand to favour with customers, because the phone is very impressive, and that is exactly what it needs.
What needs work?
With solid camera that can handle night-time better than most of its peers, a day of battery life, and otherwise excellent performance across system and mobile strength, it might be hard to see what HTC has managed to get wrong in the package, and the simple reality is nothing is truly wrong.
Rather, there are tweaks that we'd want to see HTC clean up to truly make this the stand-out phone deserved of the HTC name.
So let's start with the obvious ones: the lack of a 3.5mm headset jack.
We get that Apple has done it, and before the iPhone maker, Oppo. Lenovo joined in recently, and HTC earlier in the year, but we're not huge fans of dropping it just yet, especially when we're not seeing a huge change in phone thickness to account for it.
At least HTC has included the 3.5mm converter in the box, something the company neglected to do in the HTC U Ultra, so it's a step up, plus you get a pair of relatively decent in-earphones that can use HTC's special ear-profiling technology to deliver a custom sound profile, but we still wish the 3.5mm headphone jack was on-board.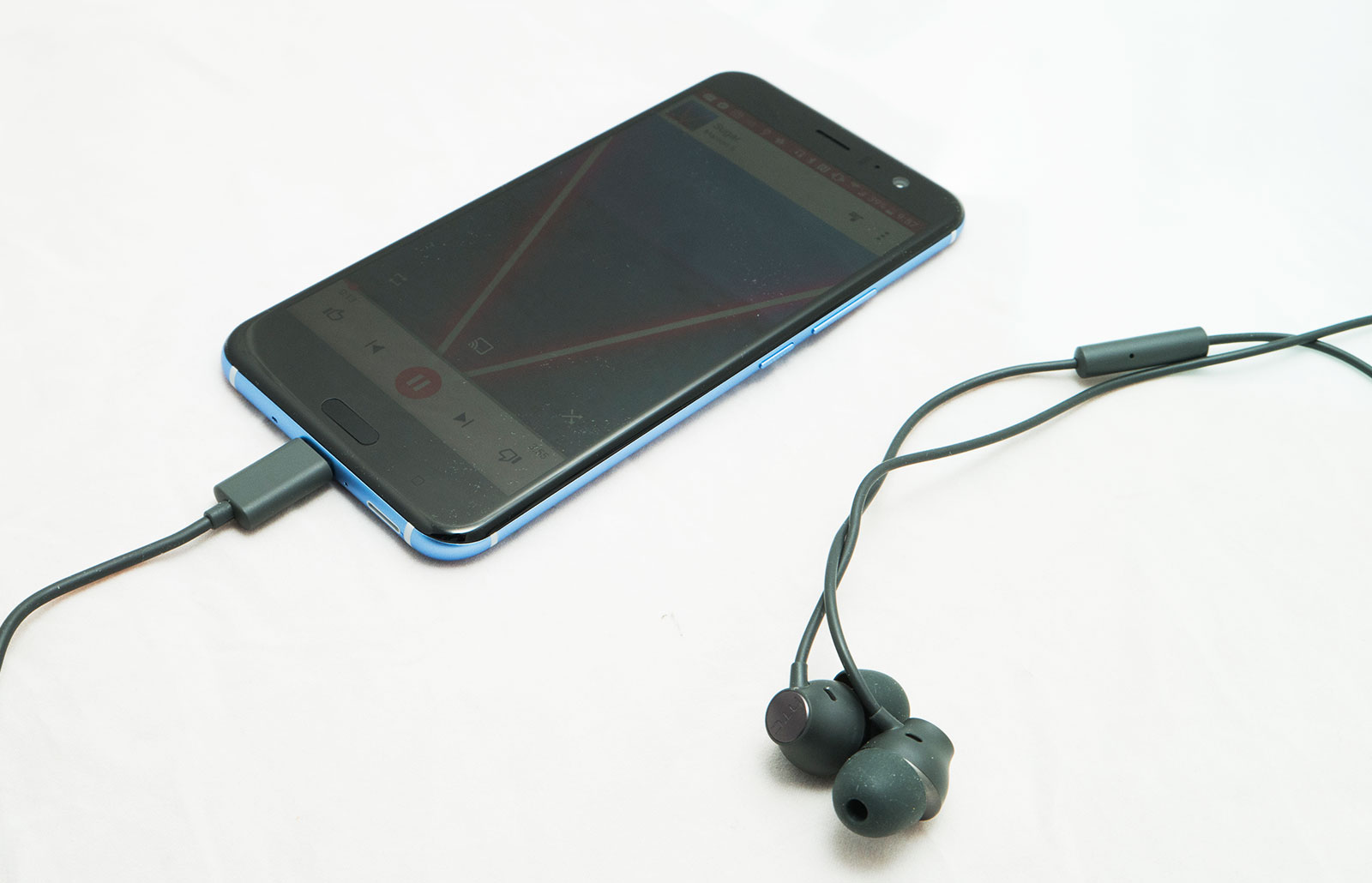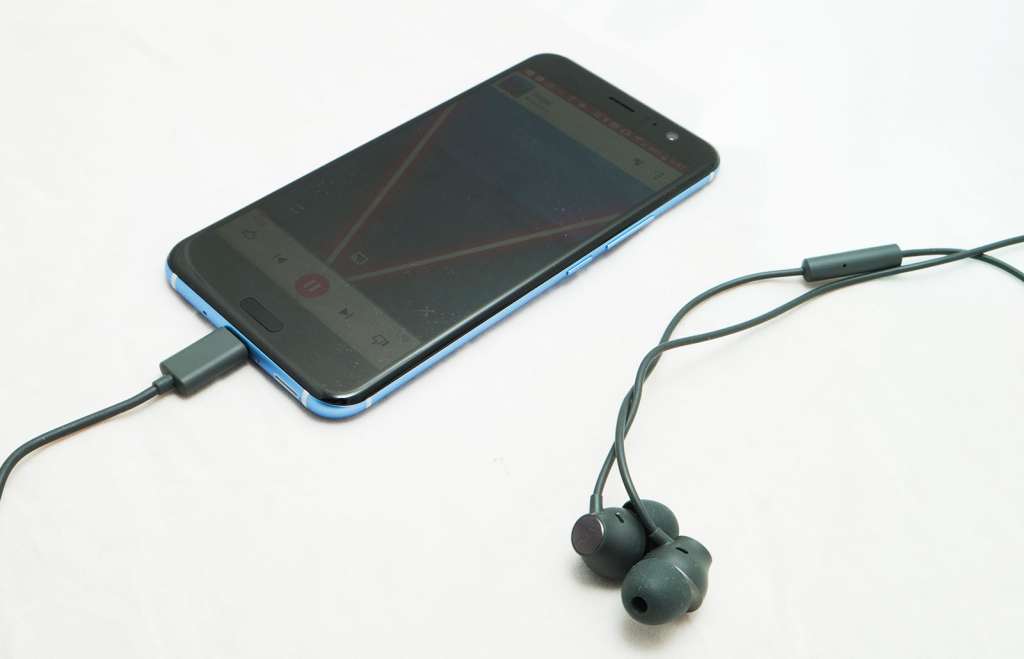 But that's minor. Our other quibbles are about inconveniences, because aspects of the U11 feel like HTC didn't think about how they would impact people outside of the computer where the design was being made.
For instance, the design is sleek and cool, but good luck keeping it clean.
It is virtually impossible, and it's bad enough that getting a silver phone constitutes getting a blue phone — seriously, ours was called "silver" and identified to everyone as blue — something that eventually doesn't matter because the colour isn't even right under any light especially when it's actually just "fingerprints".
We're not even kidding. You could not keep this phone clean if you tried.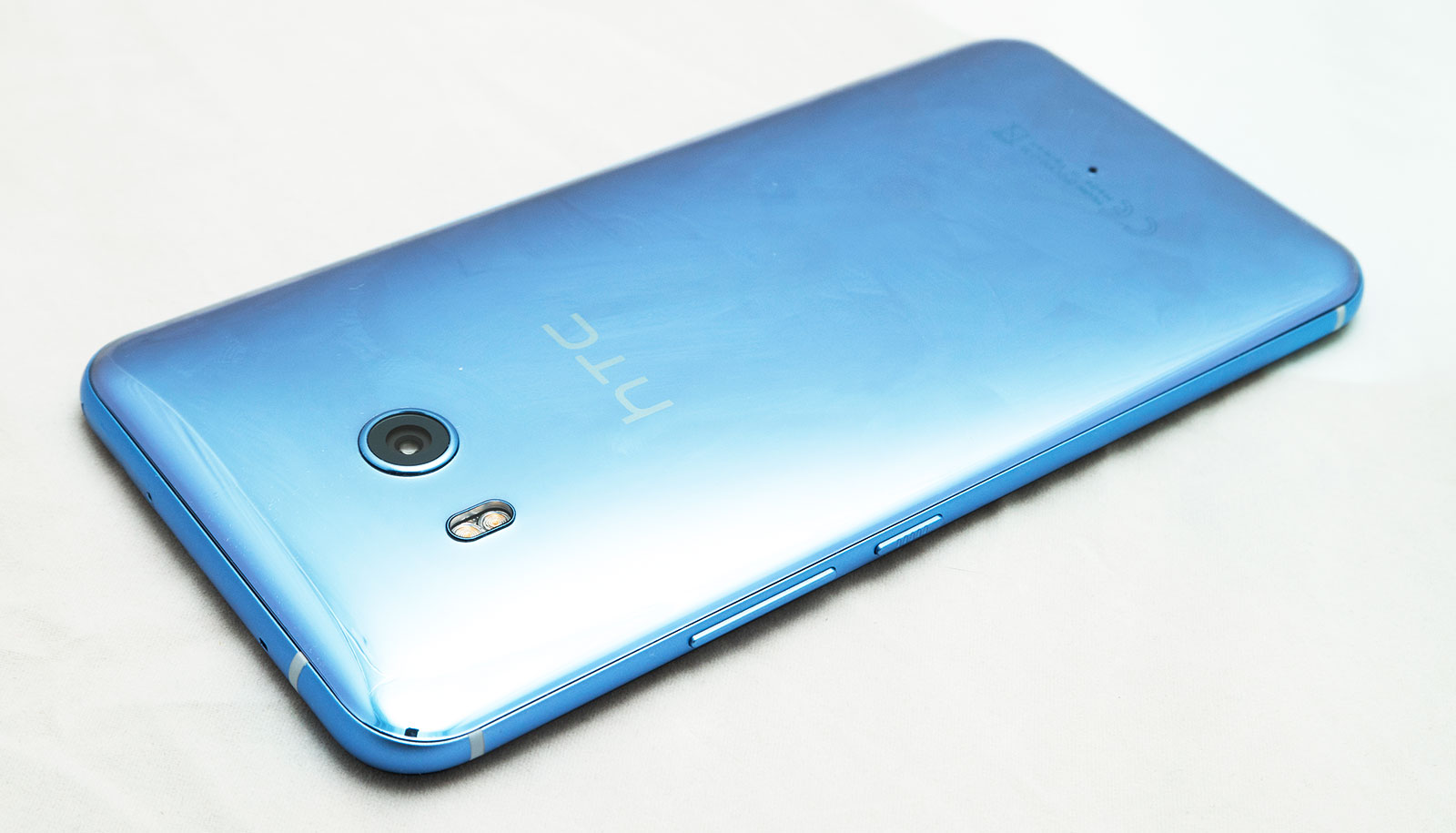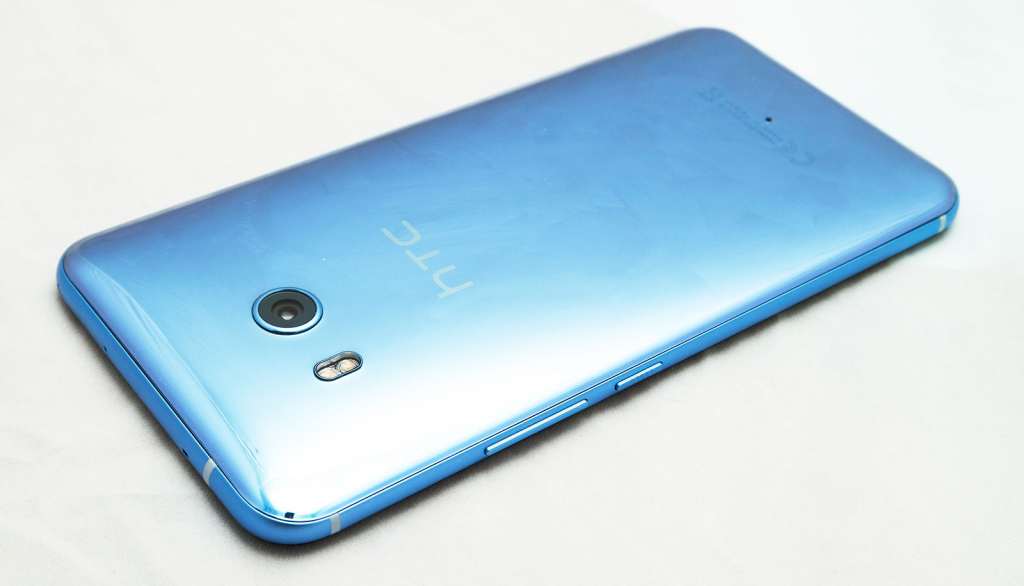 It's a very good thing it comes with a small cleaning cloth, but HTC should also include a training video in how not to touch the phone while still using it, or come with the included case — there is one, by the way — pre-attached, because it is just so shiny and slippery, when you're not struggling to hold the phone without dropping it, you're wondering how many fingerprints your leaving on its precious surface, and also consequently how "blue" could ever possibly be "silver".
Okay, so we got a little hung up on the colour problem HTC has, but there's a valid logic to this: in Australia, the HTC U11 is only available in "Amazing Silver" and "Brilliant Black", which is fine, except for that silver isn't silver… it's blue.
In a day and age where electronics companies are beginning to work with colour experts to achieve bold colours — such as how Huawei and Jabra have both worked with Pantone — and how Apple has practically nailed silver for years, how HTC could have possibly gotten silver so completely and utterly wrong is mind-numbing.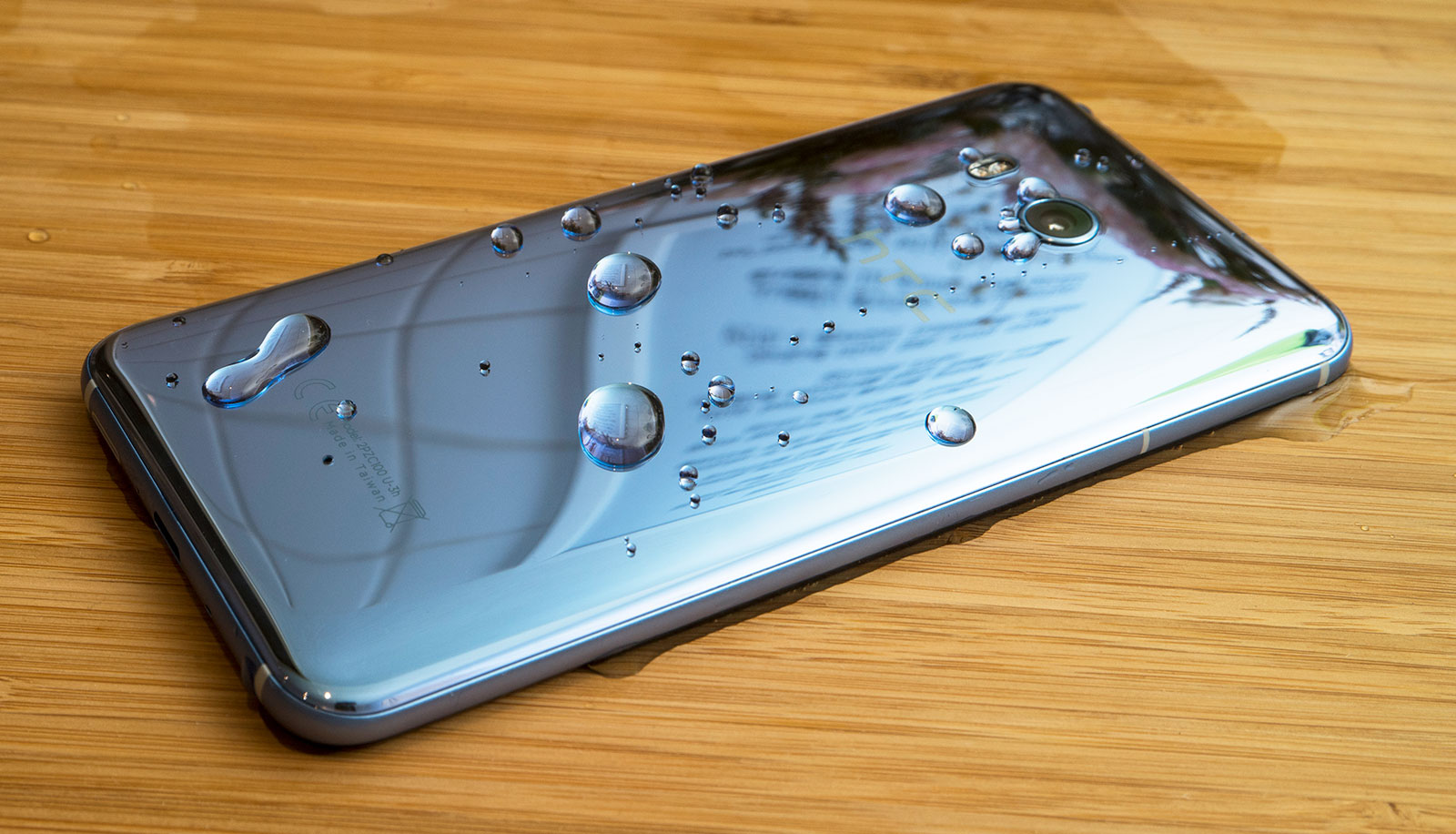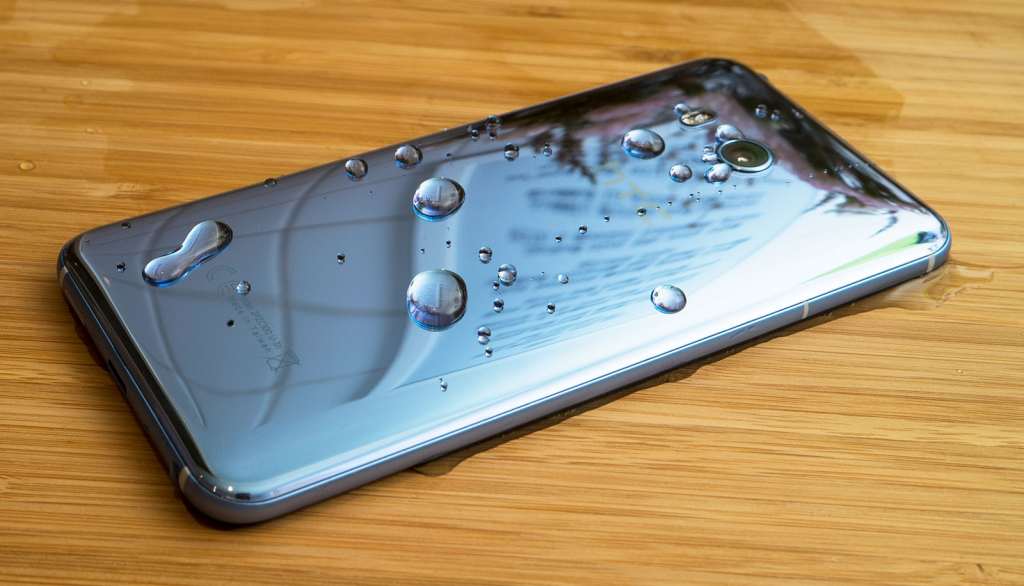 And again, it's minor, but it's a small inconvenience.
It's a small inconvenience like how you have to format a microSD card in the U11 that worked completely fine in four other smartphones before it, none of them raising so much as an error message but the U11 saying it won't touch it unless the card is formatted.
It's yet another tiny frustration like how when you use that squeeze controller associated with Edge Sense, you'll very likely turn the phone's camera mode simply by getting the phone out from your pocket when you didn't mean to.
Another niggle similar to how HTC's own assistant doesn't really do anything, but it's there telling you to recharge your phone if need be, which you probably already knew. We're not sure we needed another another assistant, especially since Google's Assistant is also built in. You know, more of the same for no reason. That sort of thing.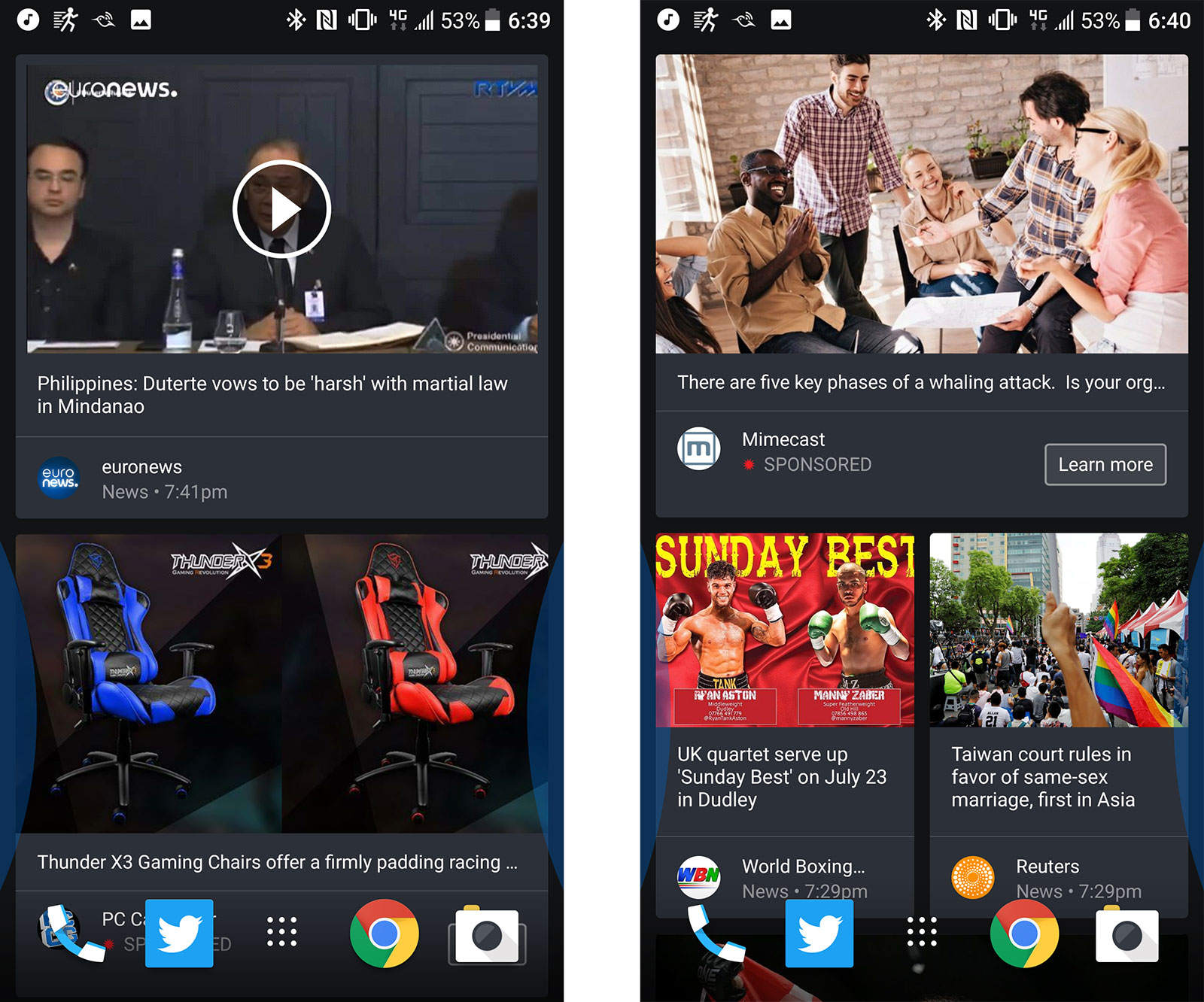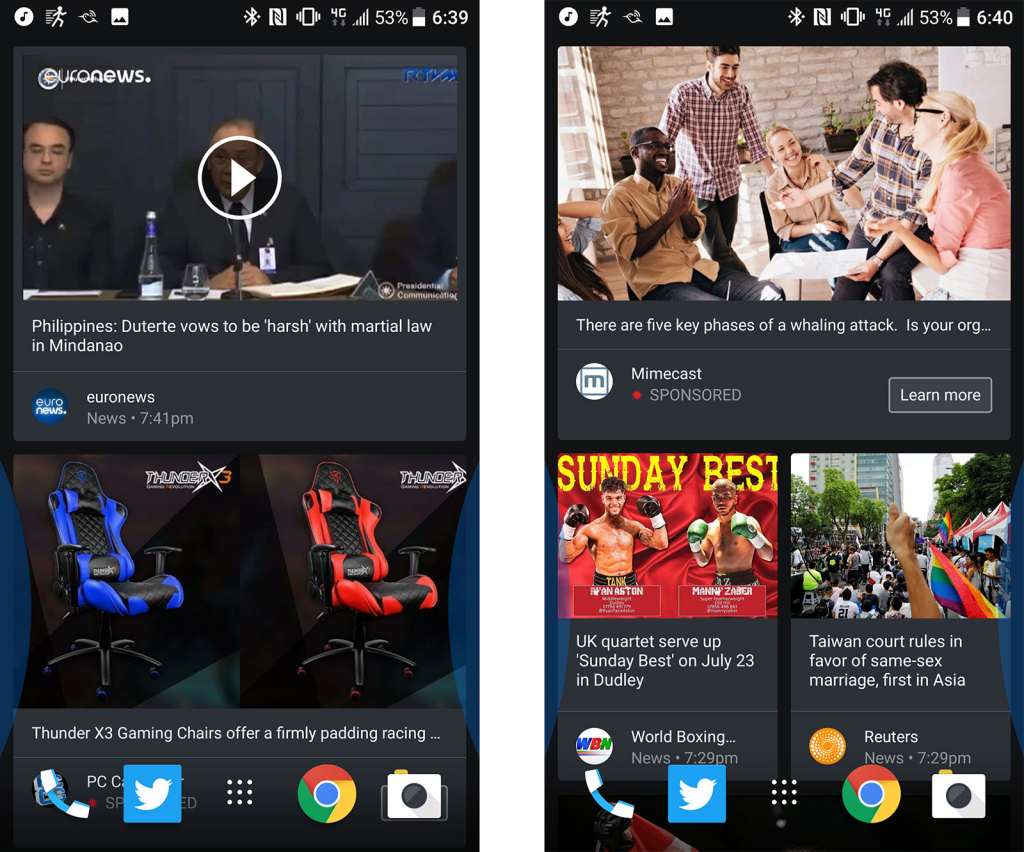 And it's a niggle in much the same way that there are ads populating HTC's Blinkfeed on the left most screen even if you haven't set up Blinkfeed to be filled with your likes and dislikes. Quite seriously, HTC: why are ads included in the left-most screen of the vanilla and uncustomised news screen?
Just like in the HTC U Ultra where you find ads in several apps, HTC has done little to remove the bloat, leaving you with TouchPal's keyboard and subsequent adware, not to mention that of NewsRepublic. At least you don't get ads in the top screen like you did in the U Ultra, but now you get them in the left-most screen on Blinkfeed. Fortunately, you can turn it off, but you're buying a flagship phone, so we don't feel the need to say this, but maybe we should: adware should come after you start installing things, not before.
These little inconvenient things sour us on the U11, because as great as the phone is — and it really is a return to strength for HTC, and a brilliant return at that — you can see the little inconvenient niggles just haven't been thought of.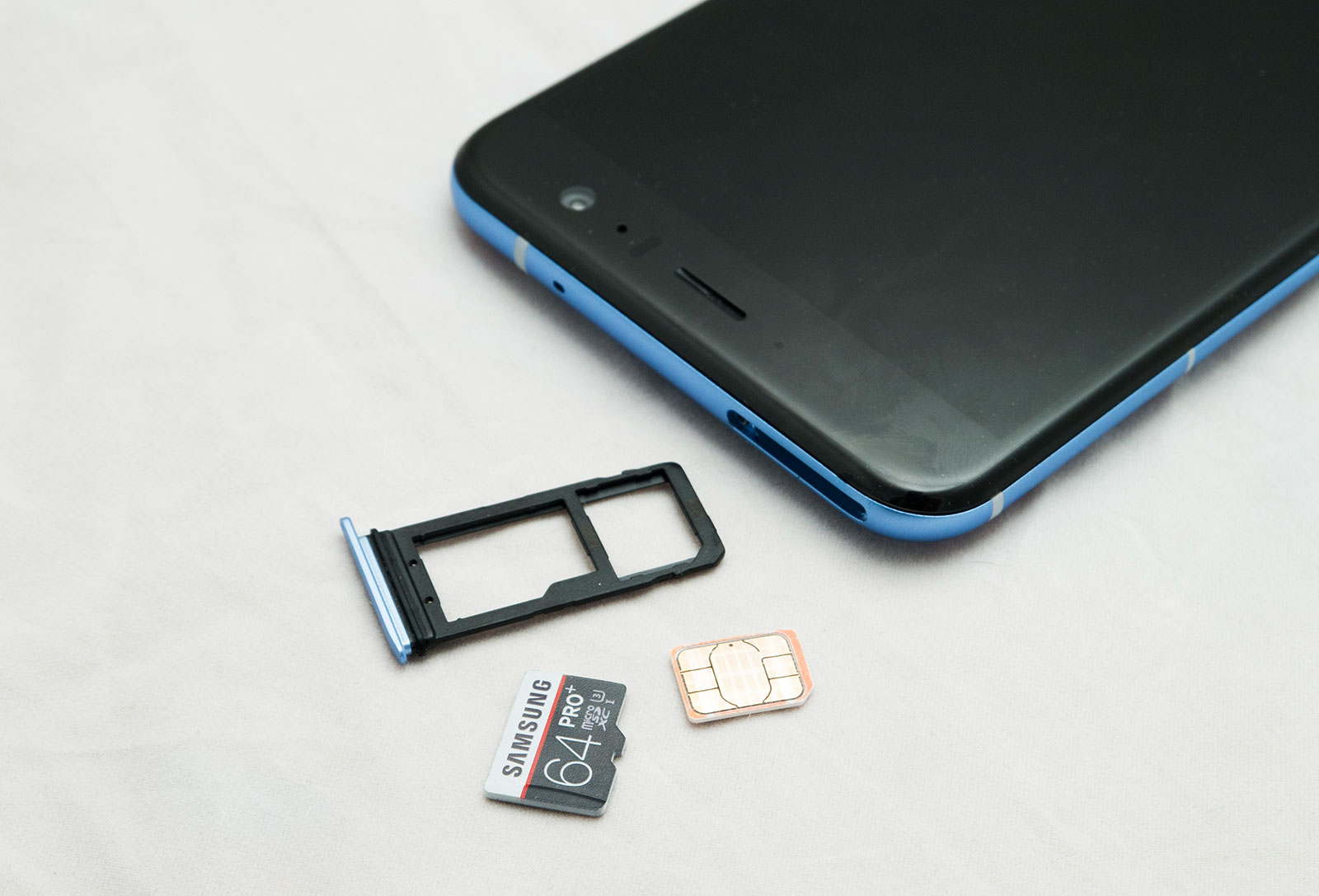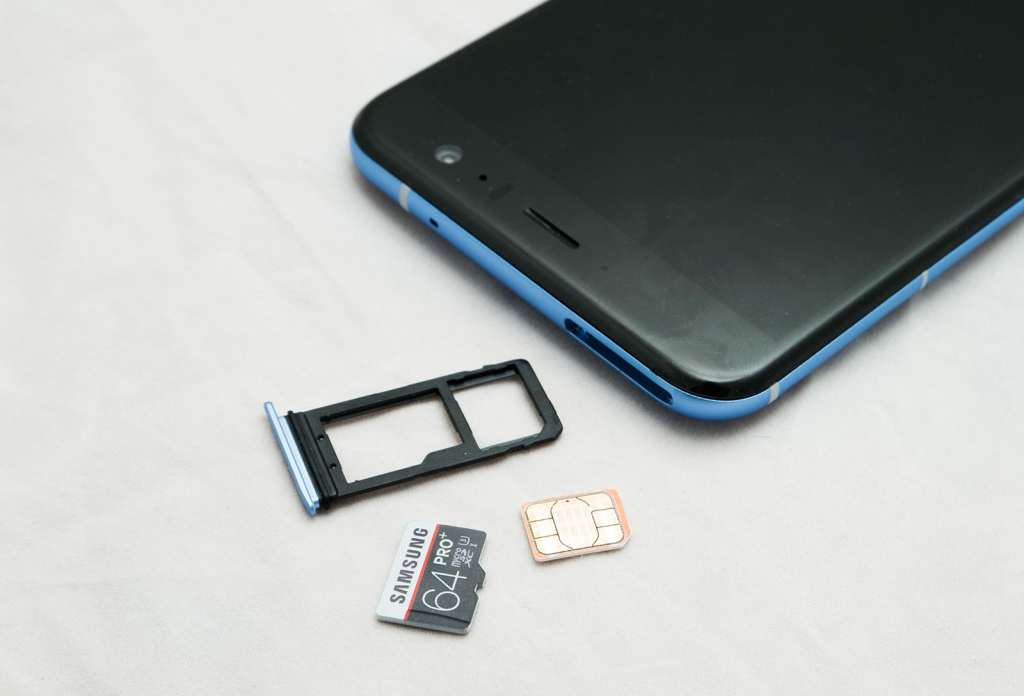 Final thoughts (TLDR)
The thing is with the U11, HTC has really returned to what it knows best: producing a brilliant phone that can truly stand on its own feet and show the world that it's not just trying to beat Samsung or trying to make an iPhone.
That's what we loved about the One M7 and One M8, with phones that really took the phone into new directions, first with a great camera in a metal body and then the cementing of that.
Since then, the company has struggled to find its footing, but with the U11, HTC is well and truly back, and while the niggles and inconveniences are there, many of the issues are things that can be fixed up with firmware and software changes over time.
And while the squeezable Edge technology isn't game changing, its cute and can be switched off if you don't like it, something you can't necessarily do on extra superfluous and possibly unnecessary buttons from other companies.
It's clear that the U11 is a shining example of what a smartphone can be, and with one of the best cameras you'll find on any smartphone, also shows what a smartphone can be. It may lack the ecosystem of some of its rivals, but HTC's U11 is a solid phone we can all be proud of. Highly recommended.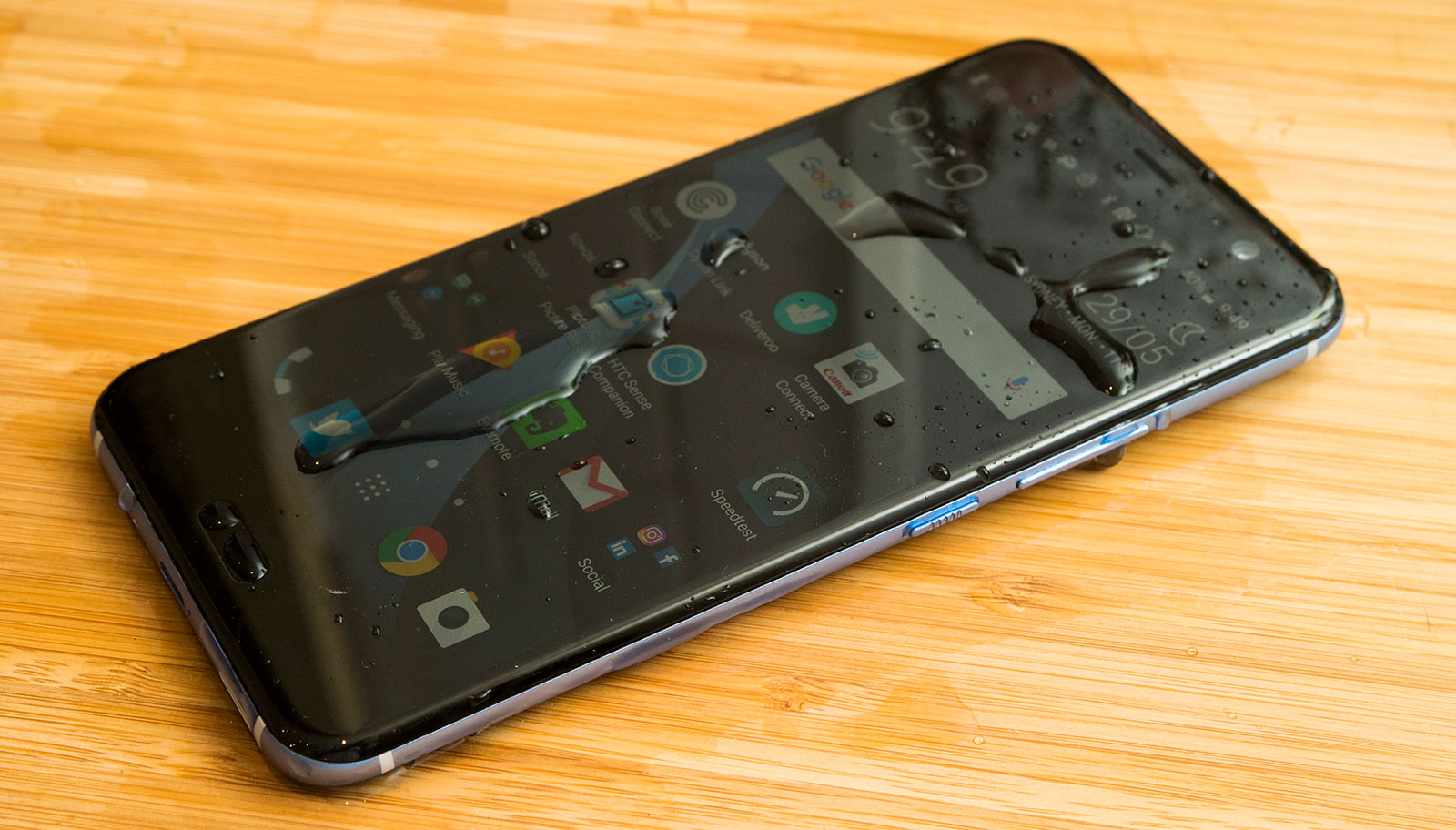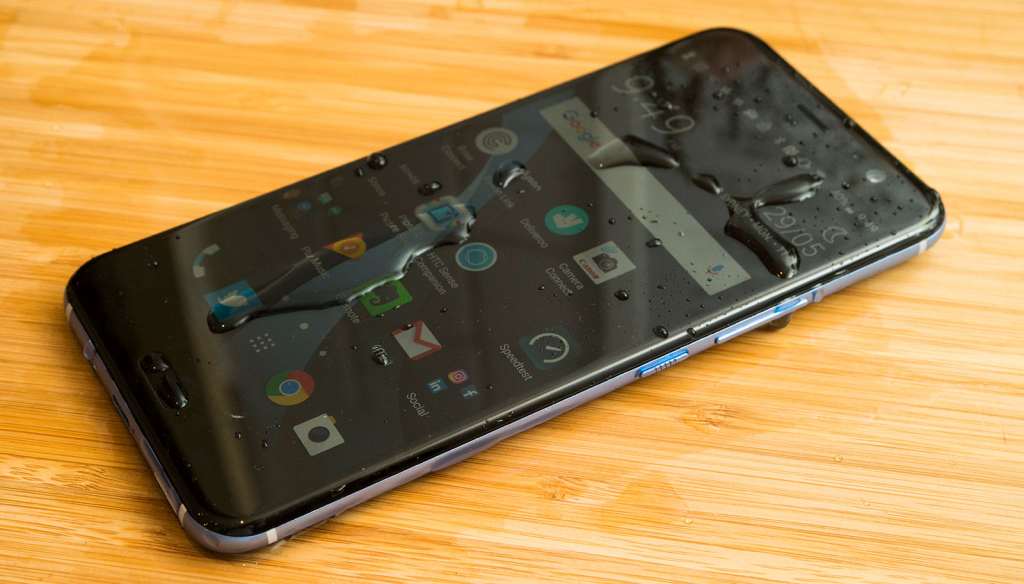 Lovely screen
Performs very well
Some of the best camera performance in a phone ever
Despite it's slippery design, it does feel nice in the hand
Squeeze gimmick to take pictures is kind of cool (until you stop caring)
Water-resistant (yay, finally!)
3.5mm converter included in the box
No 3.5mm headset jack on the device itself
Ridiculously slippery
Fingerprint magnet
Squeeze controller can be a little slow to fire up, making it one of those things you're less likely to use
MicroSD cards need to be formatted before being used, making it harder to bring an old microSD card over
Why are there ads in Blinkfeed, HTC?