We've come to the end of the year, and that means it's time to look at the best. What wins the awards for Pickr for the end of the year? Let's go through the categories bit by bit by little Pickr bit.
Hundreds of news stories, a good hundred reviews, and lots of information later, first full year of operation has seen a lot of products go through it. We track phones and phone reviews and Australia, but we also write about so much more than phones, and that gives us perspective on what the best smartphone is.
In fact, some of the top categories everyone checked out on Pickr this year included not just phones, but also headphones, TVs, and computers, and that's because there's so much happening in those worlds, we need to report on those, too.
The simple fact is 2017 has been filled with gadgets across the board that have been amazing, and so finding the best of each isn't necessarily going to be easy, but we've compiled a list, so here we go, starting with…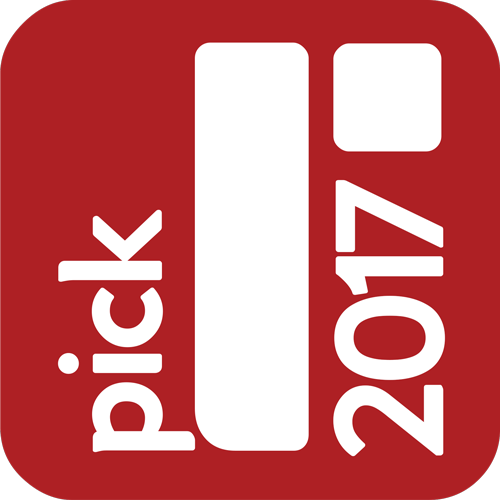 Best flagship phone of 2017
Phones are how Pickr started a little over a year ago, and so it makes sense that we finish the year by starting with a few of these.
And what a year it has been, as the evolution of the full screen experience came to life, starting with LG and Samsung.
An image running from the top of the phone all the way to the bottom greeted most flagships this year, giving a sense of finality to the majority of small tablets out there as the flagship truly replaced the 7 and 8 inch portable computers thanks to the big screen sizes packed into smaller bodies.
Outside of the big screens, the focus was on wireless connectivity, with improved WiFi, better Bluetooth, more mobile payment technology, and highest 4G speeds you've ever seen.
Camera was the other big deal area this year, and with great cameras from HTC, Google, Apple, Samsung, Sony, Huawei, and Oppo, the competition was definitely fierce in 2017.
So who has the best flagship of 2017?
We had a hard time picking, so we gave it to two.
Winner: Apple iPhone X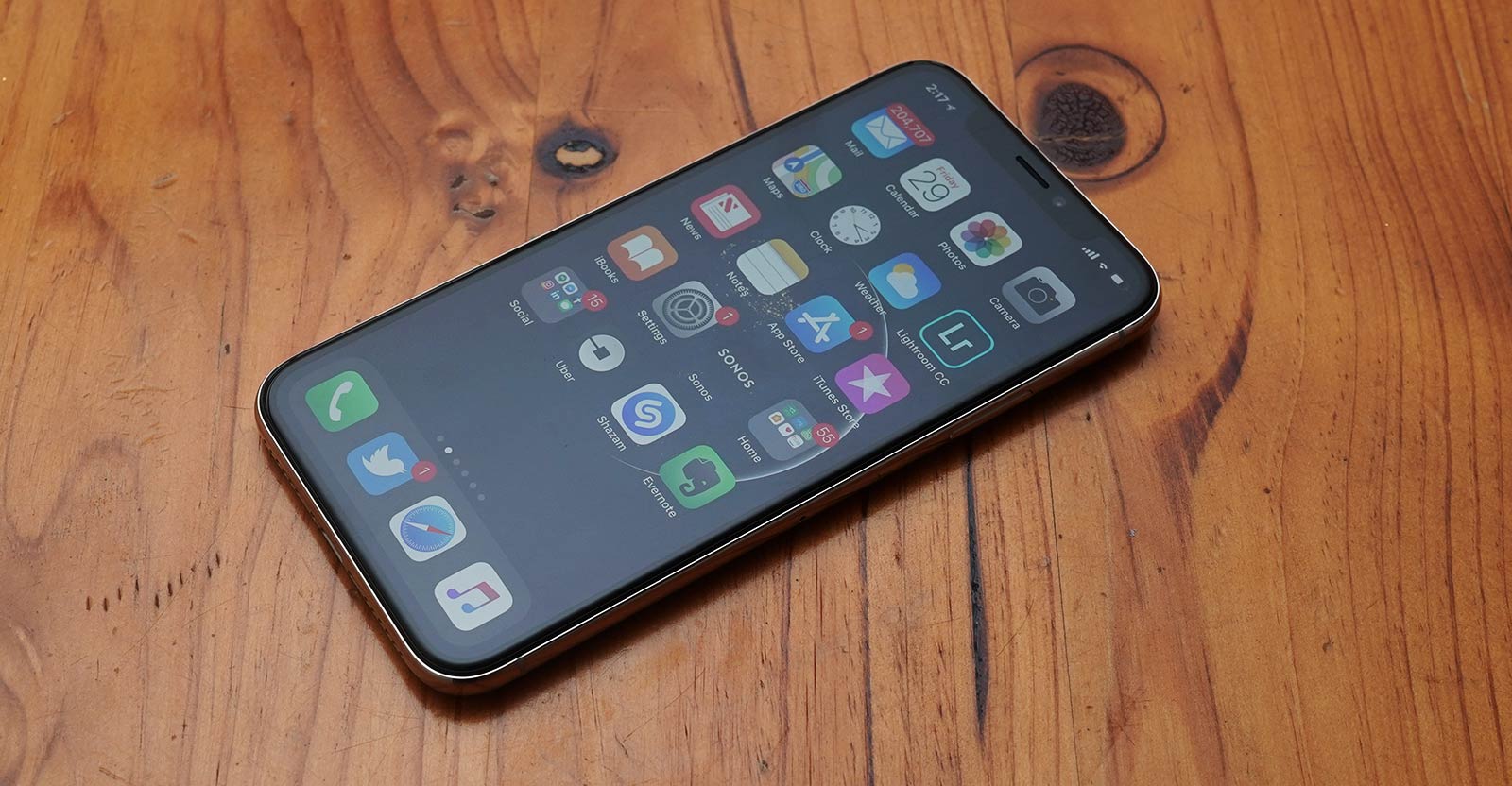 It may well be one of the year's most expensive phones (it actually manages to be less expensive than one made by Huawei), but Apple's iPhone X manages to not only tick the boxes, but prove X marks the spot when it comes to quality.
You'll worry about scratching it, dropping it, and breaking it, and for the first iPhone to break the mould in ten years, there's good reason: the iPhone X is stunning, and the best phone of the year.
Winner: Samsung Galaxy Note 8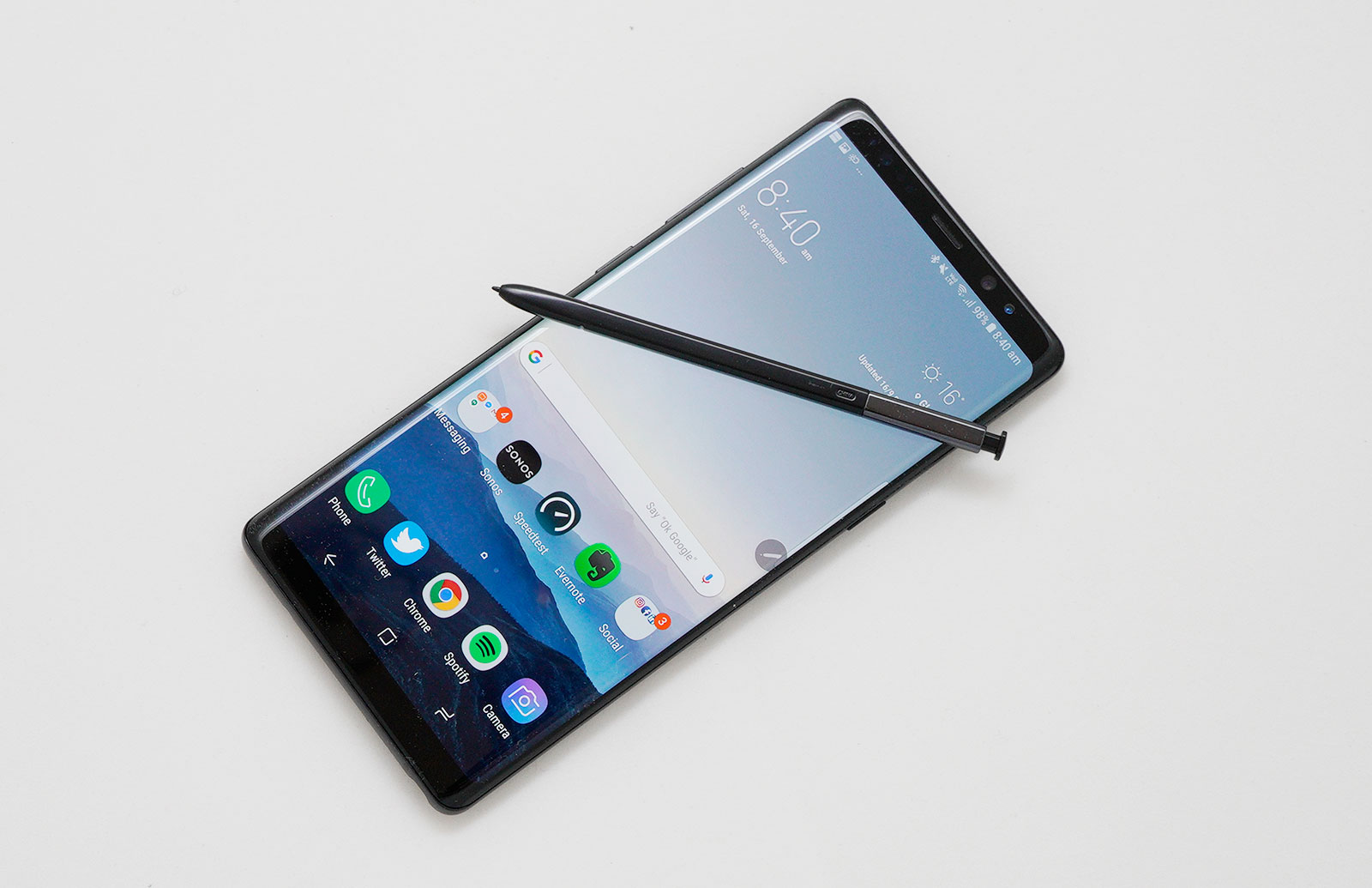 Not far behind the iPhone X, Samsung's Galaxy Note 8 is one of the best choices you can find for a phone, and easily the best Android phone we've played with all year.
Samsung's design is lovely and elegant, the screen feels futuristic, and the camera is spot on, only losing a little behind the iPhone X.
Samsung more than makes up for a shortcoming here and there, with great battery life, both facial scanning and a fingerprint sensor, a stylus to write and draw, and an ecosystem of accessories that lets you do so much more.
Honourable Mentions
There were loads of great phones this year, and while the iPhone X and Galaxy Note 8 were our best picks, honourable mentions go to the extremely good and most value-packed iPhone in the iPhone 8 Plus, the best value Samsung around right now with the bloody excellent Galaxy S8, Sony's fantastic camera and Bluetooth implementation on the Xperia XZ Premium, Huawei's strong Mate 10 and Mate 10 Pro, and HTC's U11 which not only ticks all of the boxes, but did so before every other phone this year.
Essentially, we were all spoiled this year, and there were just so many, many, many great choices. If you bought a phone in 2017, you probably ended up with something truly excellent. We can only imagine what 2018 will deliver.
Best tablet
The tablet may well have its market share eroded by the biggest of phones, but the tablet still has a space in the world, and that's usually for content creation rather than consumption.
So which was the best tablet of the year?
Winner: Apple iPad Pro 10.5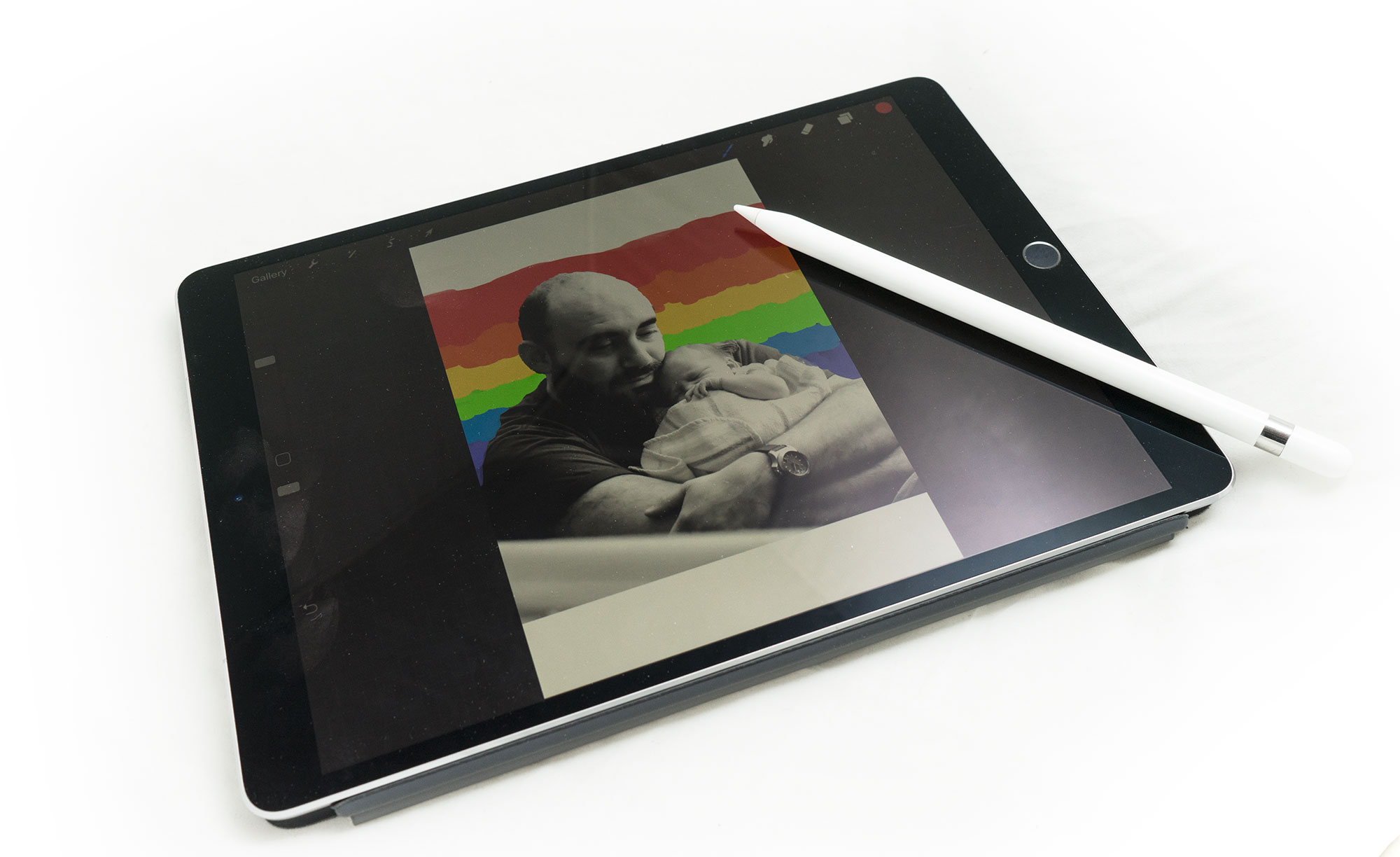 The iPad may not exactly what Steve Jobs imagined back when he introduced it, but it has grown, and with an incredible amount of power in a super thin design, a solid battery life, and support for more creative apps using Apple's Pencil, the iPad Pro 10.5 is our standout tablet for the year.
Honourable Mentions
In many ways, the tablet market can feel like it's shrinking, something that we can likely lay blame at the hands of big phones. Despite the market getting smaller, tablet technology is being thrown into a lot of computers, and so we're still seeing some excellent tablets from other companies.
Most notable for us — and close to winning that coveted top spot — was the Microsoft Surface Pro for 2017, with a solid amount of power in a relatively thin metal casing complete with a kickstands. In fact, the Surface Book 2 also gets in there, as does some of the machines we've seen introduced from the likes of HP and Dell.
Best computer
With tablets becoming less of a thing and computers getting the gift of that tech, we turn our attention to the best computer.
Computers aren't necessarily easy to judge all up, and in truth, we don't review as many as we probably should (so hopefully this will be a bigger assortment to choose from next year).
Winner for portability: Dell XPS 13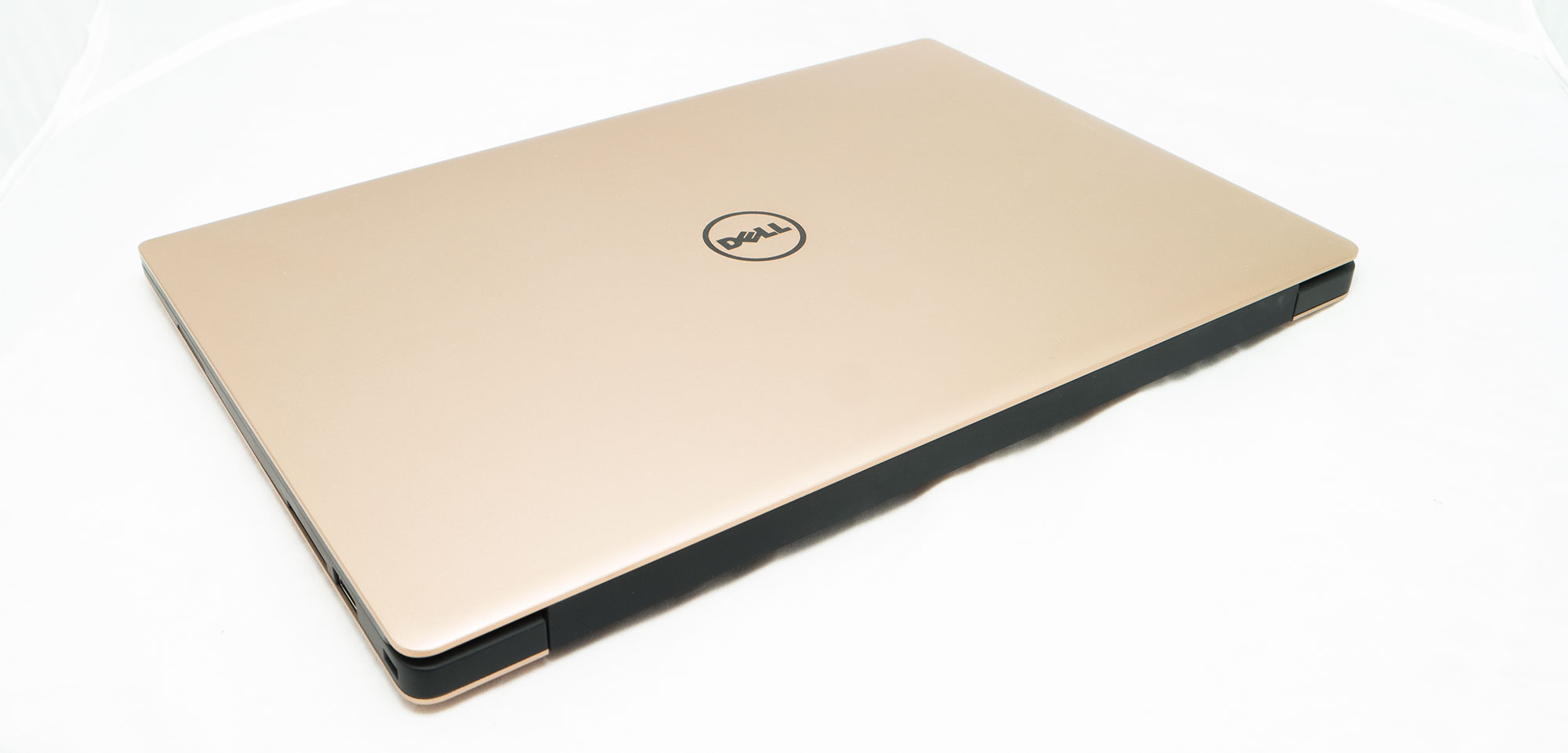 Dell's XPS had solid competition for portability this year in the form of the reinvented Microsoft Surface Pro, but Dell wins with value and design, providing some of that USB Type C goodness we want from our modern computers, and a keyboard you don't have to pay extra for, like you do on the Surface.
Overall, the Dell XPS 13 is an absolute winner, offering lots of connectivity options, a beautifully crafted design, and a love for all things special, because what other laptop lets you rest those palms of yours on carbon fibre?
Winner for performance: Apple MacBook Pro 15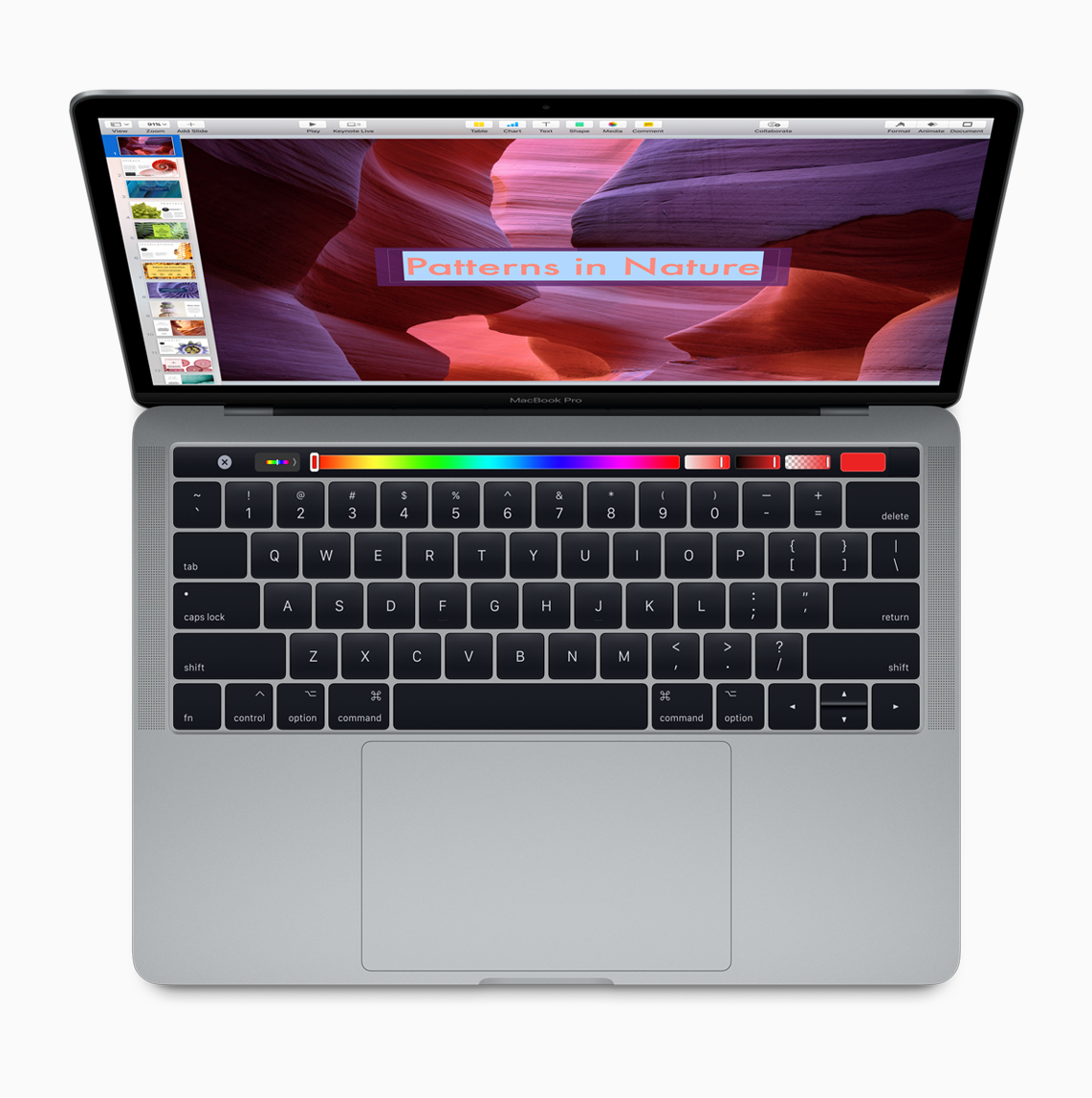 It's hard to deny the sheer level of performance the MacBook Pro 15 offers, with a quad-core processor, oodles of memory, and a dedicated graphics chip able to do a little more.
If you happen to be a creative working on Photoshop, Illustrator, Premiere, After Effects, Final Cut Pro, Audition, Unity, or the Unreal Engine — and we were this year, so we can relate — the 15 inch MacBook Pro is one of the best options for taking your work with you.
Honourable Mentions
As the desktop dies a fairly dignified death, laptops are well and truly taking over, and they come for a variety of purposes. Whether you want a laptop for power, for productivity, for school, or just for the odd web surfing, there have been a few great options this year, including models from Razer, HP, Dell, and Alienware, not to mention Microsoft's own comfortable typing experience found in the fabric-fronted Surface Laptop.
Best computer accessories
Once you own a computer, you tend to need a few bits and bobs to make it shine.
This one we found hard to classify, because many of the gadgets we've checked out this year don't really fit into the same category, so we've awarded several the best computer accessory simply because they were just that good.
Winner: Logitech MX Master 2S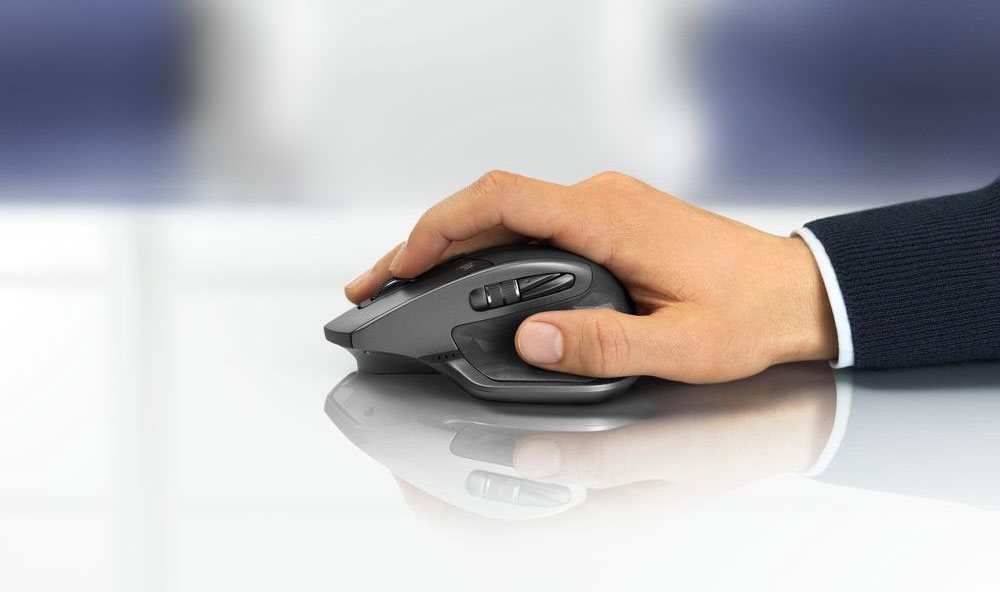 Logitech's flagship mouse for the year wasn't just an ordinary mouse, and while the term "flagship mouse" is strange enough as it is, the 2S edition of Logitech's mouse made it possible to jump screens, taking information with it.
Think of it as the mobile edition of a copy and paste command, crossing computers by dragging your mouse from one side of the screen to the other. Very, very cool.
Winner: Samsung T5 SSD
When my dad asked me if I needed anything after having a child, I knew the answer clearly: more storage. I knew I'd never stop taking photos of our beautiful daughter, and so needed more storage.
Samsung's T5 SSD provides not only a solid amount of storage, but a solid amount of storage on Samsung's high-speed solid state technology, working across USB Type C and being something you can carry where ever you go.
Winner: D-Link Cobra AC5300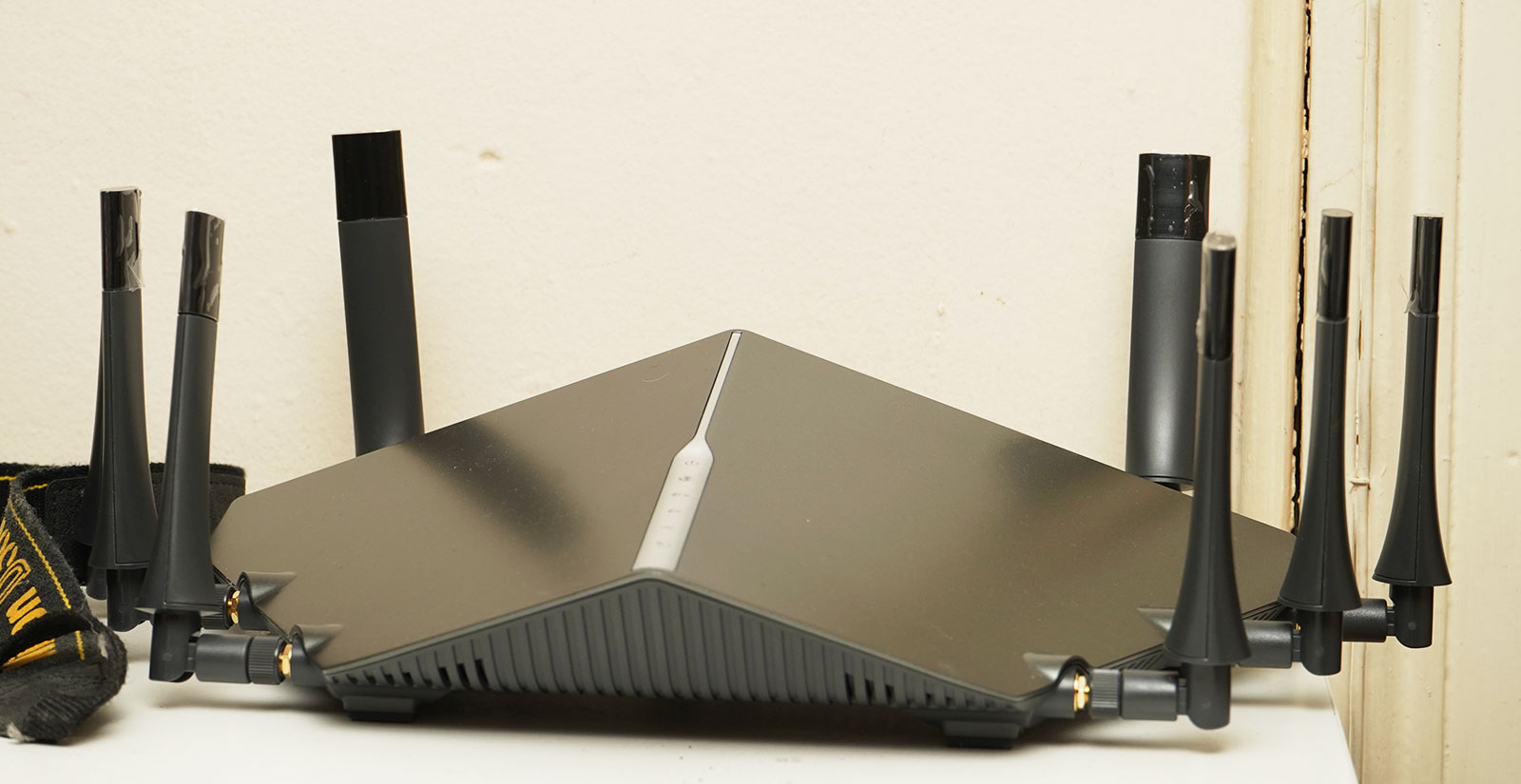 This year's best networking device for Pickr was easily the D-Link Cobra, a ridiculously large triangular modem router that packed in a ton of speed and features.
In a country where the national broadband infrastructure isn't quite there for everyone, a modem that grows with you and supports both, not to mention provides wireless activity across the entire home for the ridiculous amount of devices we're all owning and using is something we can get behind.
Honourable Mentions
There were so many bits and pieces that were worth talking about this year that we didn't give an award to, including the excellent Netgear Orbi extender and bloody impressive Netgear Arlo Baby camera, Samsung's DeX desktop experience for its flagship smartphones, Elgato's LED panel to control things, and quite a few display monitors.
Best idea to help kids learn coding
A rather curious category, this one looks at hardware and software efforts to help kids tackle the growing importance of learning how to code. We've seen quite a few efforts this year, and as coders and geeks become cooler than they've ever been, we're rounding up the best ideas to help kids out.
Winner: Sphero Mini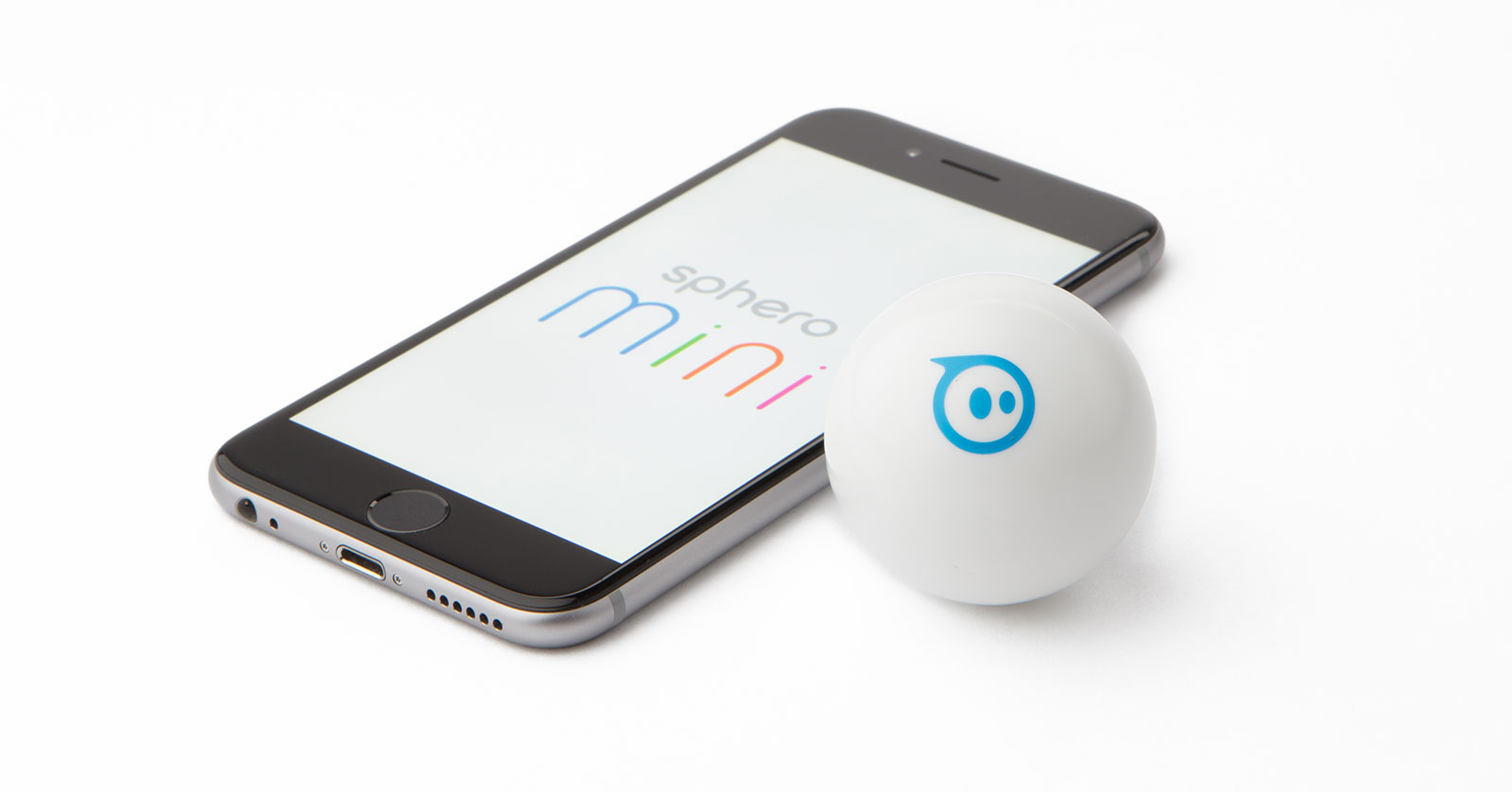 At a hair under $80, Sphero's Mini takes what the original Orbotix Sphero was all about before the company just became known as "Sphero", and then packs it into a device not far off the size of a golf ball.
Remarkably small and still as useful as ever, it's basically the starter kit for anyone keen to bring code to life, essentially like a robotic Etch-A-Sketch that you can take with you and store in your pocket. All you need is a phone or tablet, the Sphero Mini, and you are good to go.
Winner: Apple Swift Playgrounds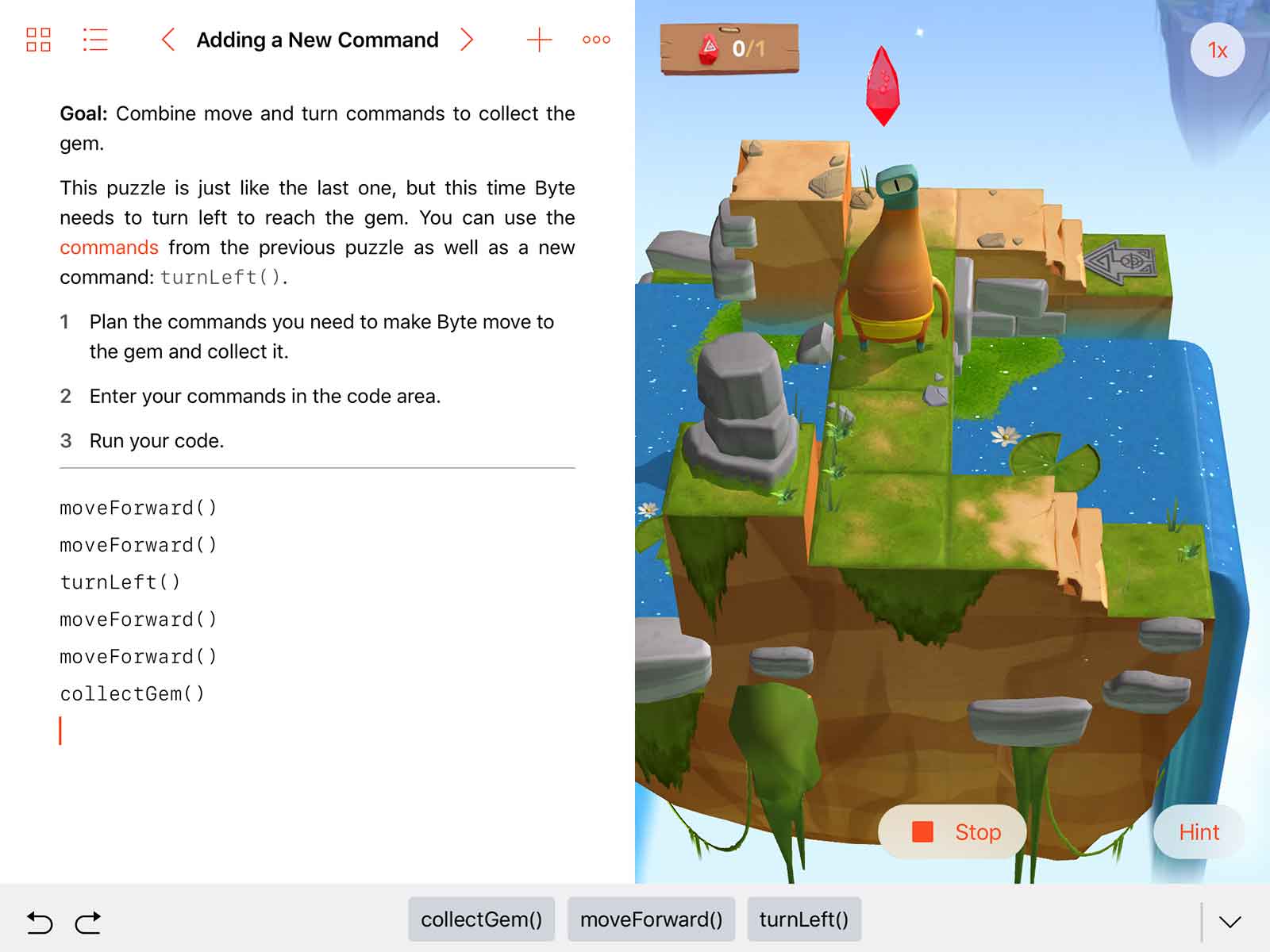 Connecting with Sphero's robots made Swift Playgrounds rise to the top of our must haves for teaching kids the important skill of learning to think like a coder.
While it requires an iPad (sorry, no iPhones here), Swift not only teaches the important building blocks behind a computer programming language, but the thought process for problem solving in computer studies, and since it plays nicely with Sphero's robots, you can see those experiments in real life when they're paired with a droid.
Honourable Mentions
While Sphero's Mini had competition from its own programmable Star Wars gadgets, this year's tech-savvy edutainment gadgets competition came from the likes of LEGO, releasing its "Boost" programmable block platform to teach kids coding.
Best wireless headphones
Our love for headphones and portable audio knows no bounds, but picking the best headphones this year arrived in two categories: best headphones and best earphones.
And we start this one with cans that can swallow your ears, taking a gander at the best in show for the best bigger headphones.
Winner: Sony WH-1000XM2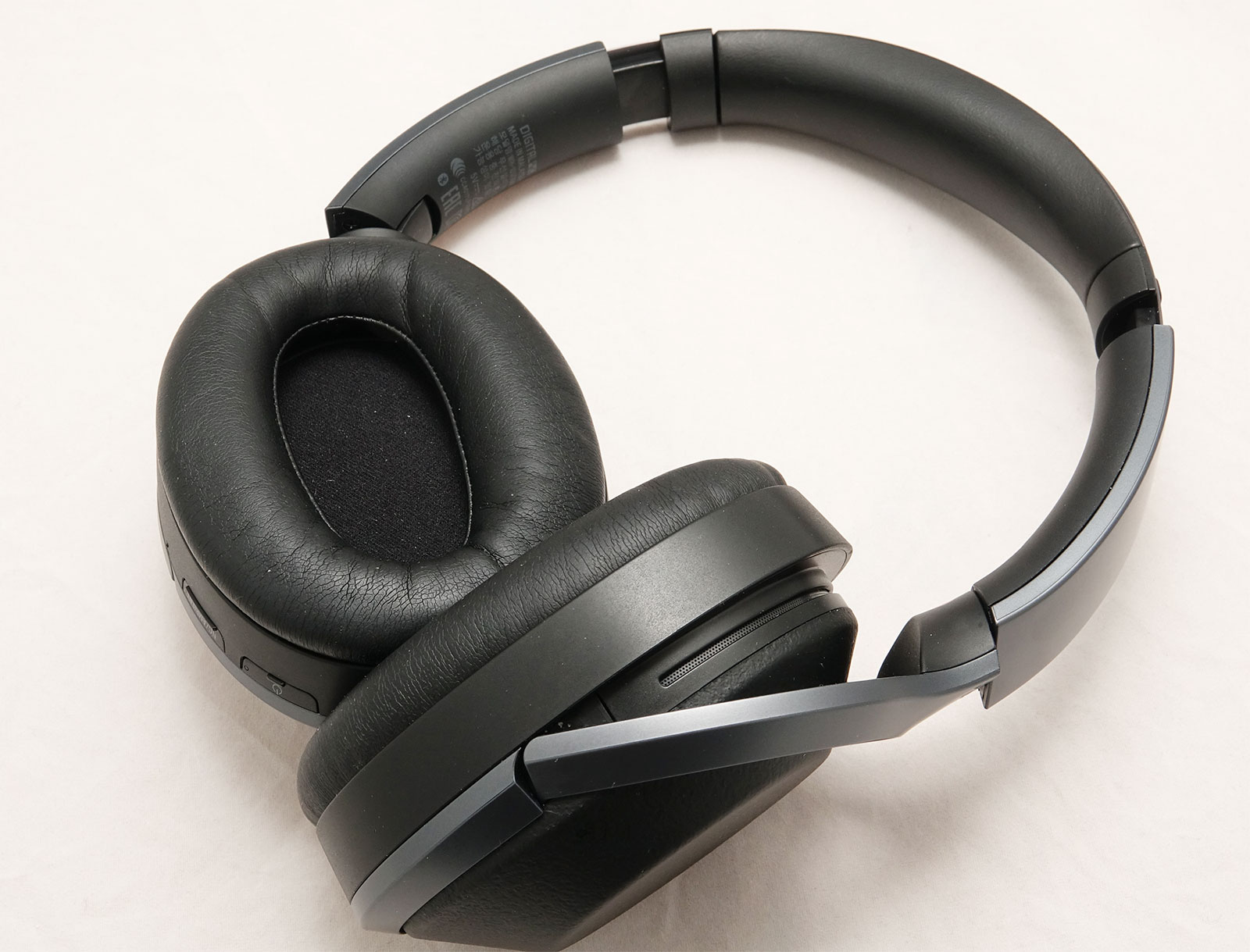 Unsurprisingly, Sony's sequel to the MDR-1000X wins this category, and after raving about them not just in the review, but also gift guides, the WH-1000XM2 wins out best of the year for wireless headphones, with a sound quality and feature set that rivals pretty much everyone else.
Honourable Mentions
The wireless headphone world was pretty solid all year round, mind you, and with great entries from the likes of Bose's QC35 II, Beats' new Studio, Bang & Olufsen's H9, and multiple efforts from Plantronics, not to mention numerous other makers arriving to provide sound serenity, there were quite a few cans that deserved attention this year.
Best wireless earphones
Not everyone likes the bigger over-the-head headphone variety, though, so if you prefer something that goes in your ears, we've seen quite a few of these.
Winner: B&O Beoplay E8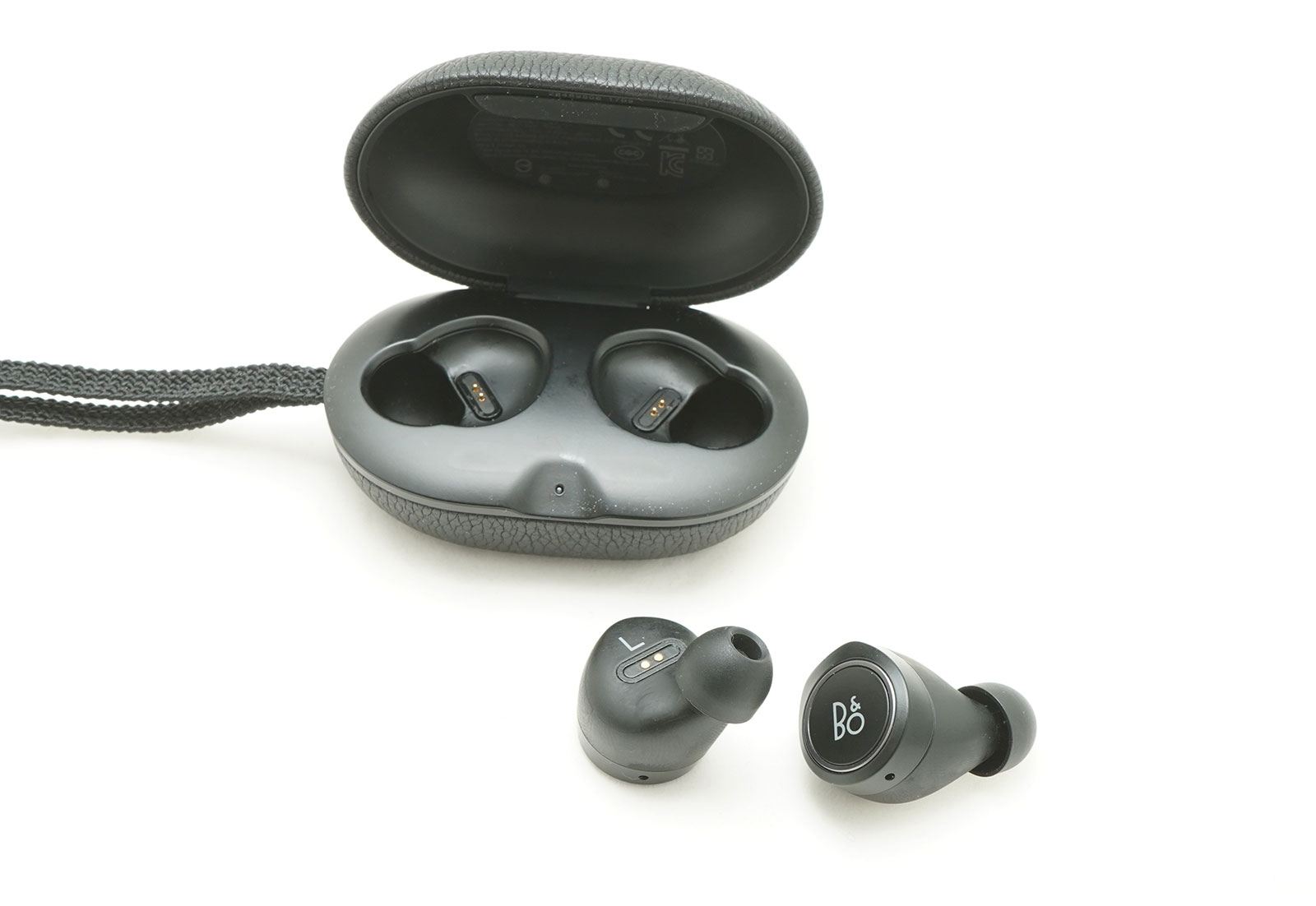 One of our clear favourites was the Bang & Olufsen Beoplay E8, a delightfully tiny pair of cordless and wireless in-earphones that not only brought a warmth to your ears, but also a way to customise it and make it yourself.
The whole package was premium, and came together remarkably well, and if you love audio but hate cords, this slightly expensive pair of earphones is worth the ticket.
Winner: Jabra Elite Sport Wireless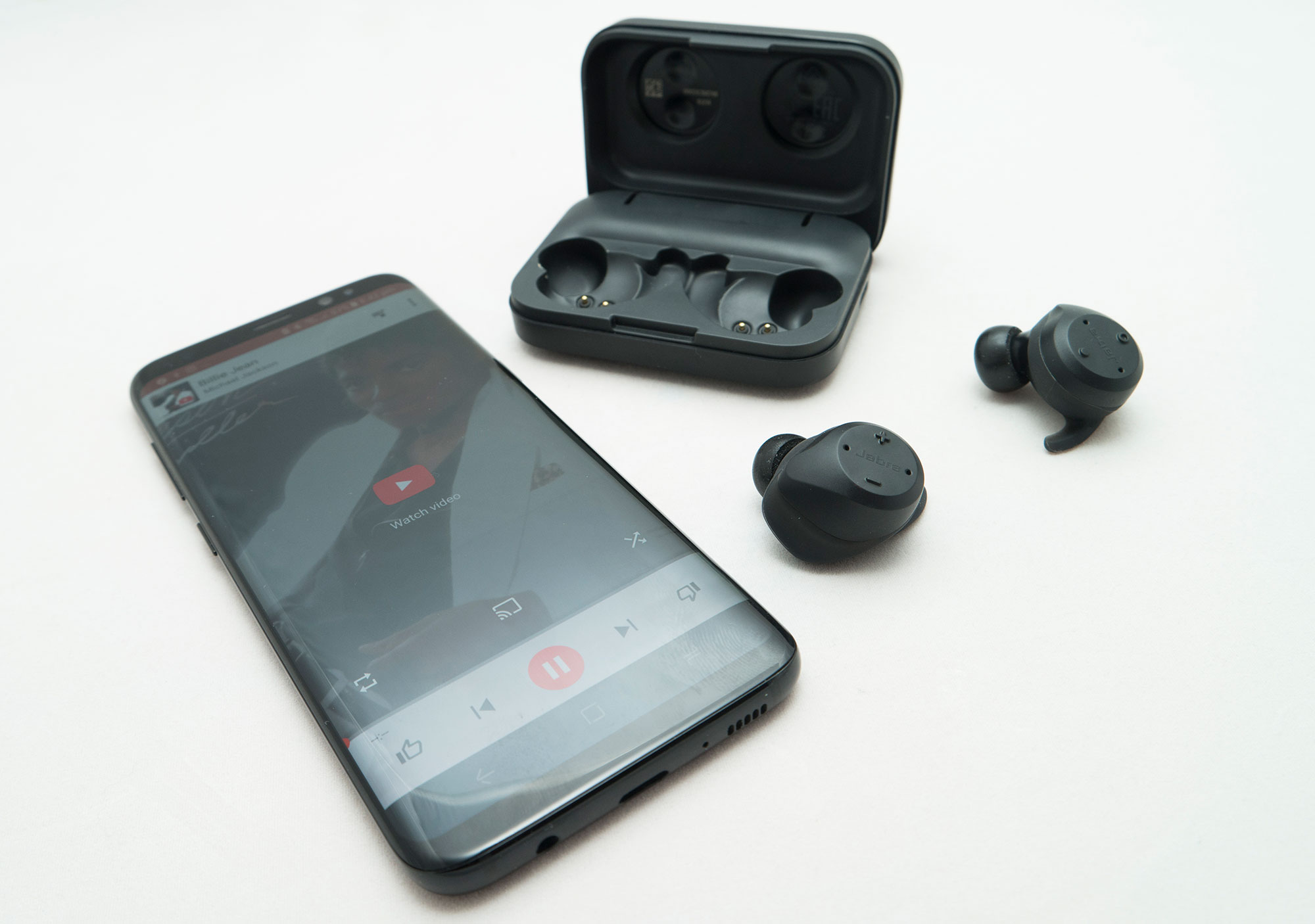 We had troubles picking which pair we liked most, and so we gave this category to two, with Jabra's EliteSport Wireless packing in the most amount of battery life, solid sound, no cords, and a way of tracking your heart rate through the blood running in your ears.
While the Beoplay E8 aren't made for running, Jabra's EliteSport cordless and wireless earphones definitely are, making them the must have earphones for the more fitness-focused folk out there.
Honourable Mentions
With the death of the 3.5mm headset jack, wireless earphones were very popular this year, and so we checked out quite a few. As such, we have to give honourable mentions to the excellent Bose SoundSport Wireless, the least expensive and full featured cordless earphones in the TRNDLabs Nova, and Australia's bloody good bargain that is the AF33W delivering solid wireless sound in a $60 pair of earphones.
Best TV
Finally, we get to TVs, and while Pickr only reviewed a few of these this year, two of them were clearly winners.
Winner: Panasonic EZ950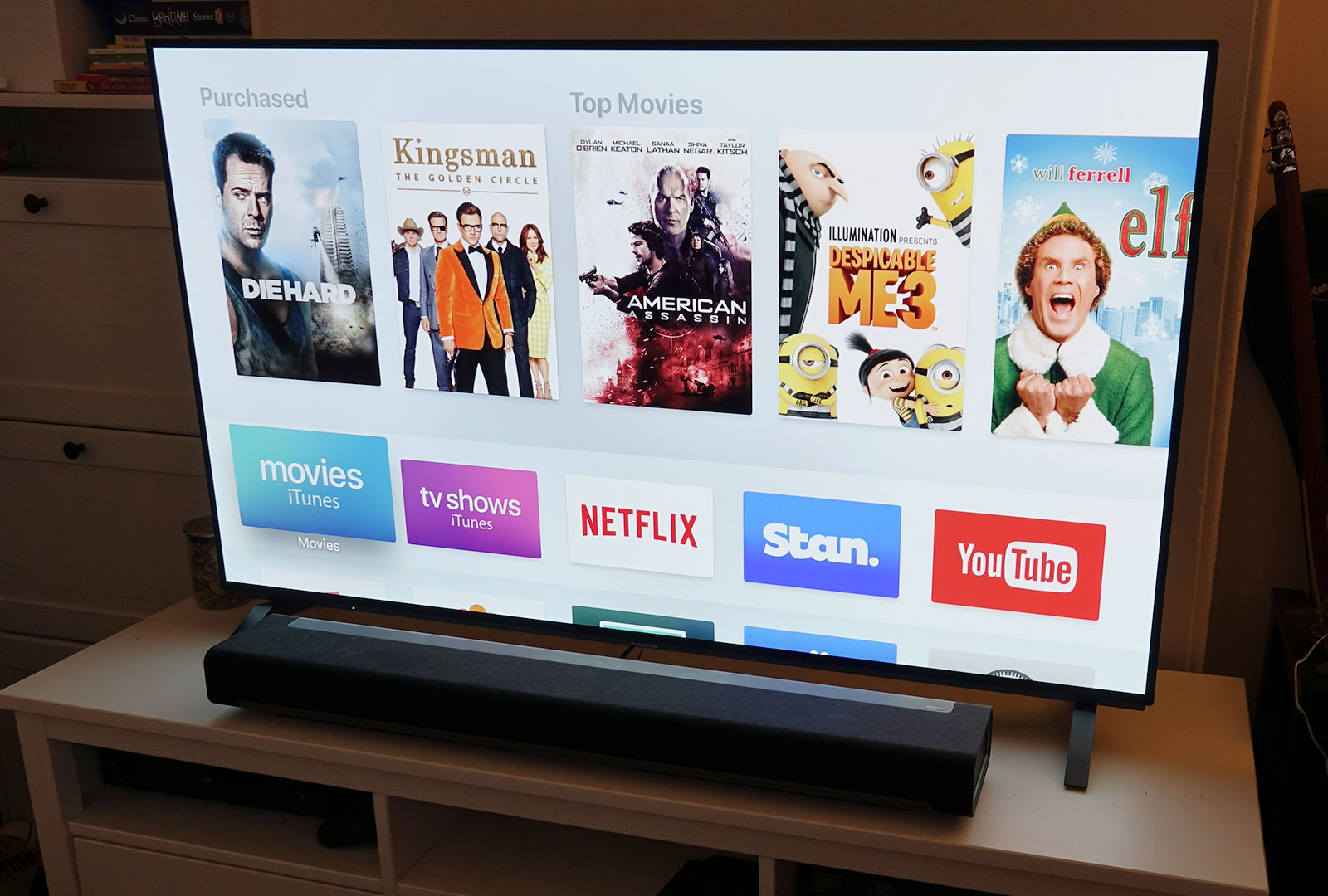 With a panel built by LG but a screen and design handled by Panasonic, the EZ950 is a slam dunk, delivering colour fidelity and enough options to make videophiles blush.
Think of it as where plasma was going, but thinner and with a technology that makes perfect blacks, with the best resolution you can find.
Winner: Sony A1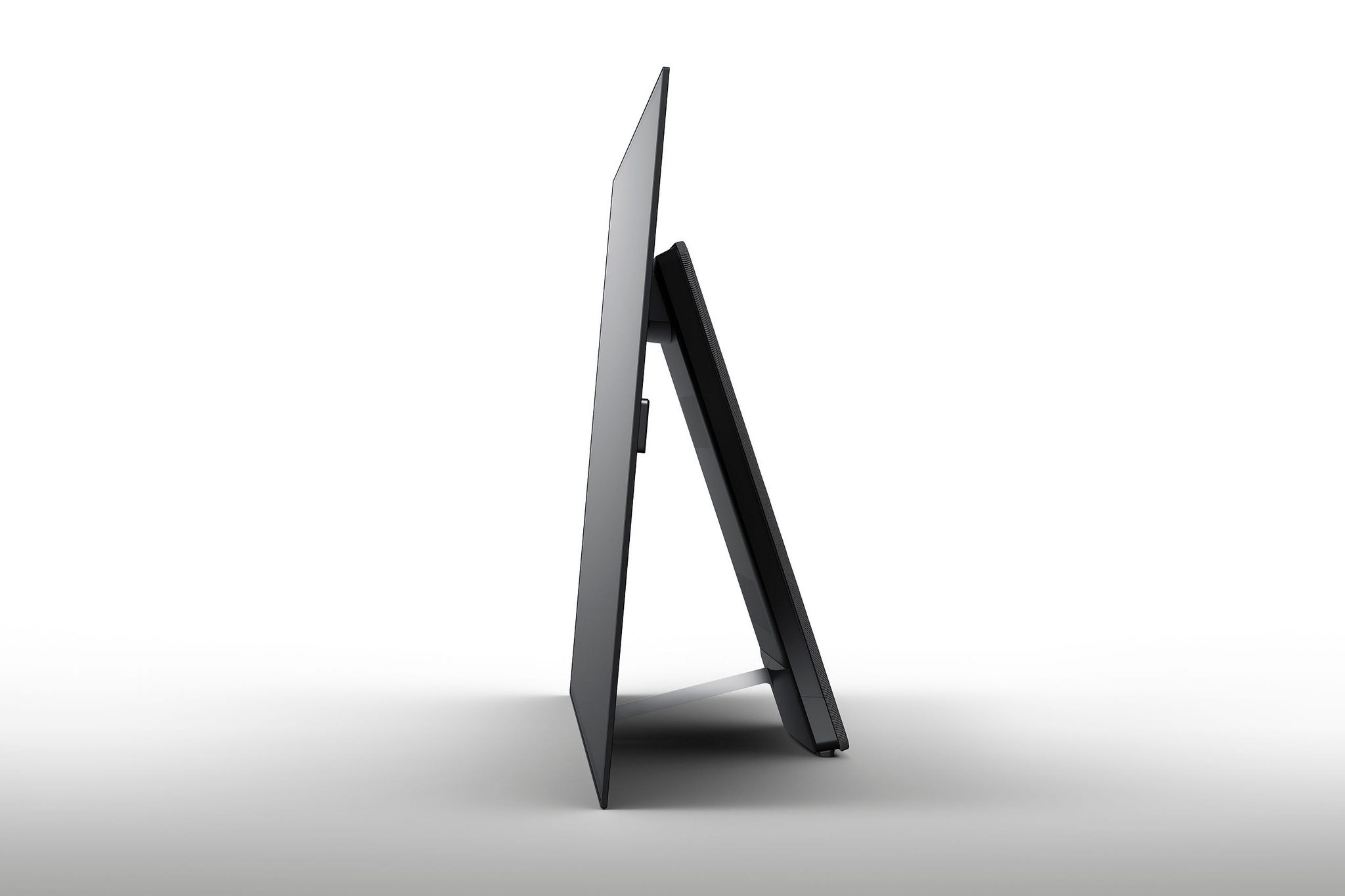 Sony's A1 was also a standout this year, and while it relies on more or less the same panel used in the EZ950 — and probably an LG or two — the design and sound technology make it one of the most impressive TVs you can find today.
Honourable Mentions
Samsung's QLED managed to blow our eyelids off this year with ridiculous amounts of brightness and clarity, but we never had the chance to review it and compare with the OLED screens coming out from players like Sony and Panasonic. Likewise, LG's OLEDs are refined and excellent, but their smart interface and the "magic" remote have never really grabbed us. Ultimately, there's a lot of strength in the TV world, and as new makers like Hisense and TCL begin to show us they they're as good as long standing players, we expect the competition to become much more fierce.