Samsung's alternative to OLED is an evolution of quantum dot, and one that now uses a secret ingredient: metal. And wow, are they ever spectacular.
Spare a thought for the TV manufacturers of the world trying to find the next big reason for you to spend big on the gadget in your home you're likely to only replace when it stops working or you get a sudden windfall of cash.
Like the fridge, the washing machine, the dryer, and air conditioner, the television isn't one of those gadgets we replace on a regular basis, waiting until the moment they stop working for us to replace them.
This year, though, Samsung is doing about the best you'll see to give you a reason to do something like that, improving the LED panels of the world and fighting OLED less with organics and more with metal.
It's like a science fiction battle of the organic beings versus those made out of alloy, because that's kind of what this has become.
While LG and Sony dabble in OLED technology, Samsung is hedging its bets on QLED, a concept that leverages the tiny crystals that enhanced colour in last year's SUHD TVs, though now encasing these in metal.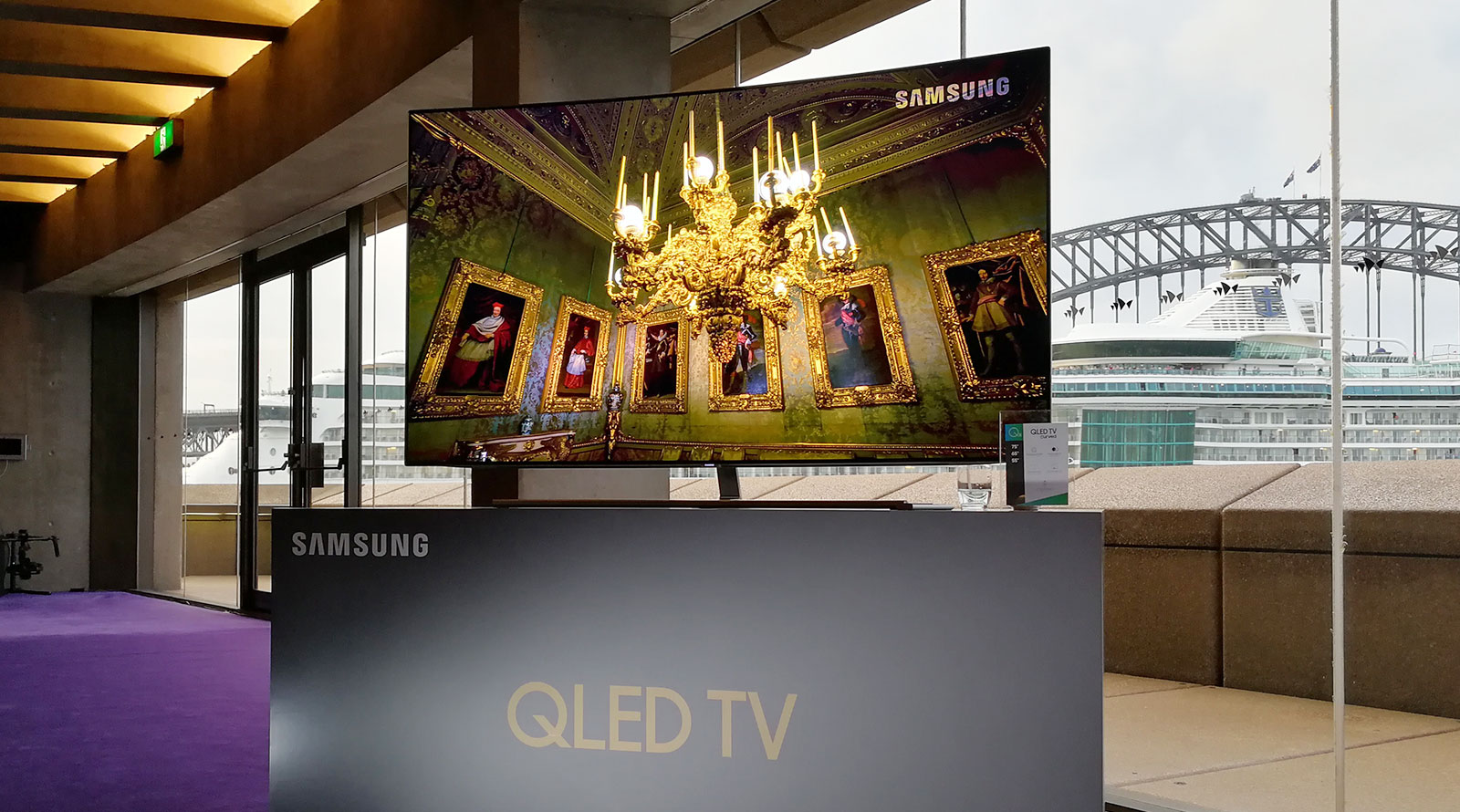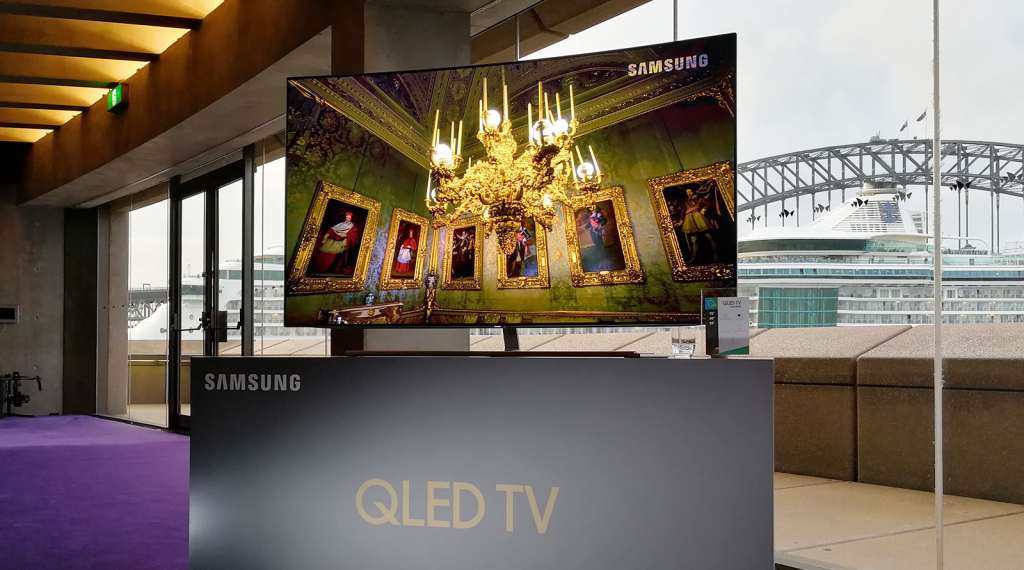 This change to the structure of what makes a quantum dot strengthens the colour volume on offer, driving up the colour amount so that Samsung is able to deliver more accurate colour across standard video and that with high-dynamic ranges, also known as HDR.
It also makes for a world first, with Samsung's Q7, Q8, and Q9 TVs the first in the world able to offer 100 percent colour volume in the DCI-P3 colour space. That may come across as jargon, so let's just break it into something that does make sense: colour accurate colour.
Helping it get to this level of accuracy is the brightness, and while last year's SUHD screens were bright at 1000 nits, this year the Q7 and Q8 go even higher with 1500 nits. Meanwhile, the flagship Q9 QLED TV pushes the bar with the brightest TV, able to hit 2000 nits.
More interesting, however, is the lifespan argument, with a representative telling Pickr that it believes this technology to be the future, and part of this comes from how long QLED can last.
While the jury is still out on how long an OLED TV may last for because its panel is made from organic light emitting diodes, the metal-encased quantum dot (crystal) covered LED panel should be as bright the day you buy it until the day you move on to something else, at least according to the company.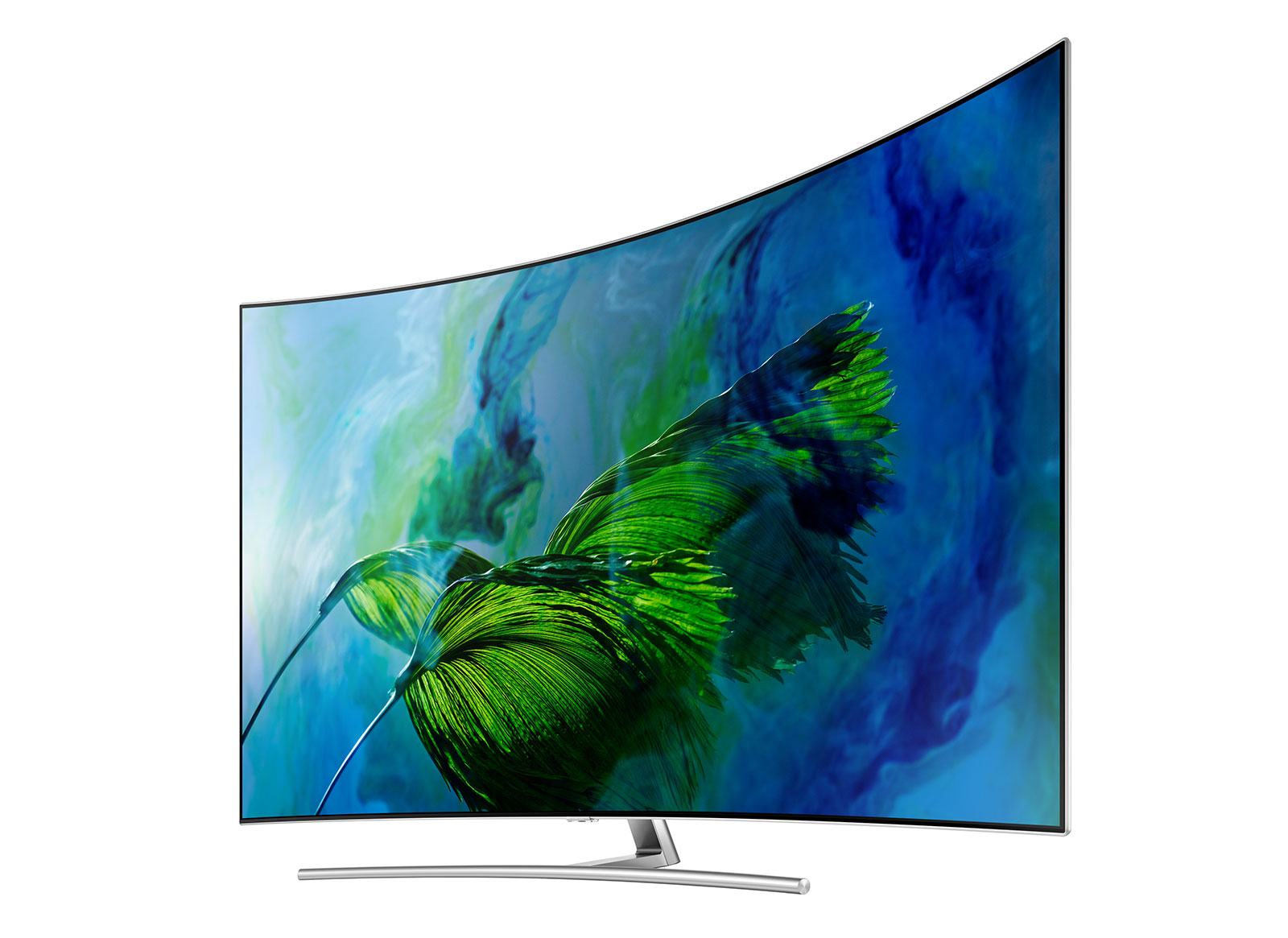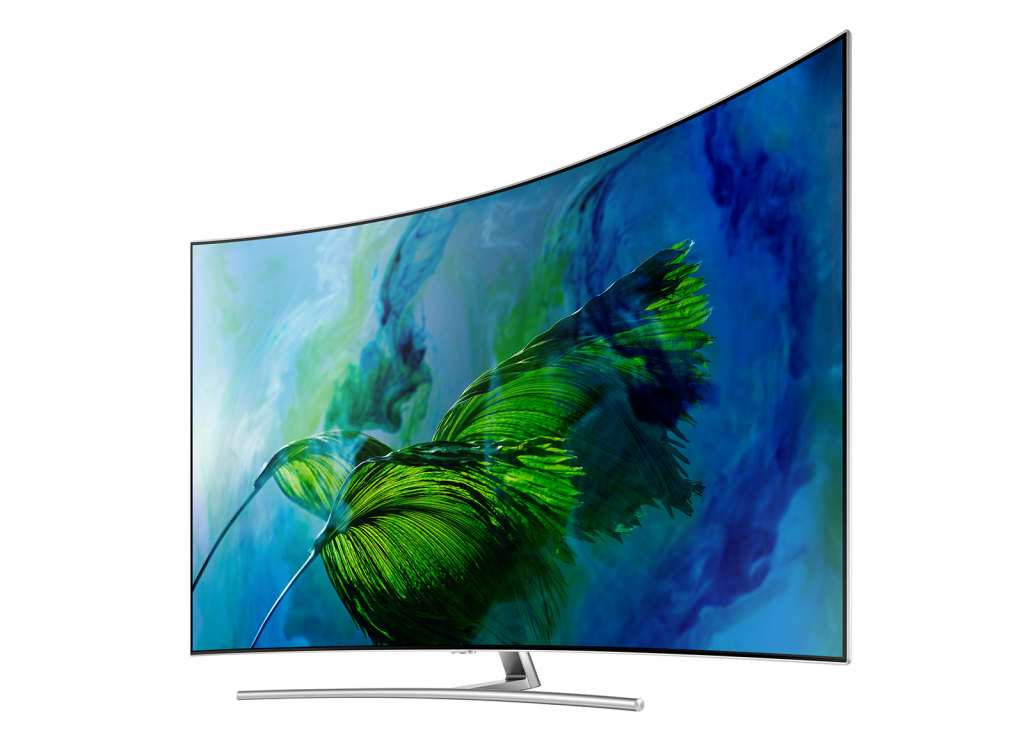 "Samsung's QLED category is a milestone in our TV technology," said Carl Rose, Vice President for Consumer Electronics at Samsung in Australia.
"It's the pinnacle of Samsung's home cinema experience thanks to the true-to-life picture quality, incredible brightness, and image detail," he said.
While the improvements to colour and picture are part of what makes QLED interesting, it's not the be-all, end-all.
In fact, Samsung's developments to the TV don't stop at the panel, with options for curved and flat displays, delivering a subtle curve on the Q8, while flat screens get the love on the Q7 and Q9.
All three offer support for an optional "no gap" easy way to mount the screen to a wall, something people who don't rent will find an option for, with a relatively easy installation that accounts for degrees of tilt when installed using Samsung's mounting system.
The QLED TVs can also be set up to use Samsung's "clear connection cable", a one cable solution that can be painted over and embedded into a wall to connect to Samsung's external box where all the home theatre devices will be plugged into.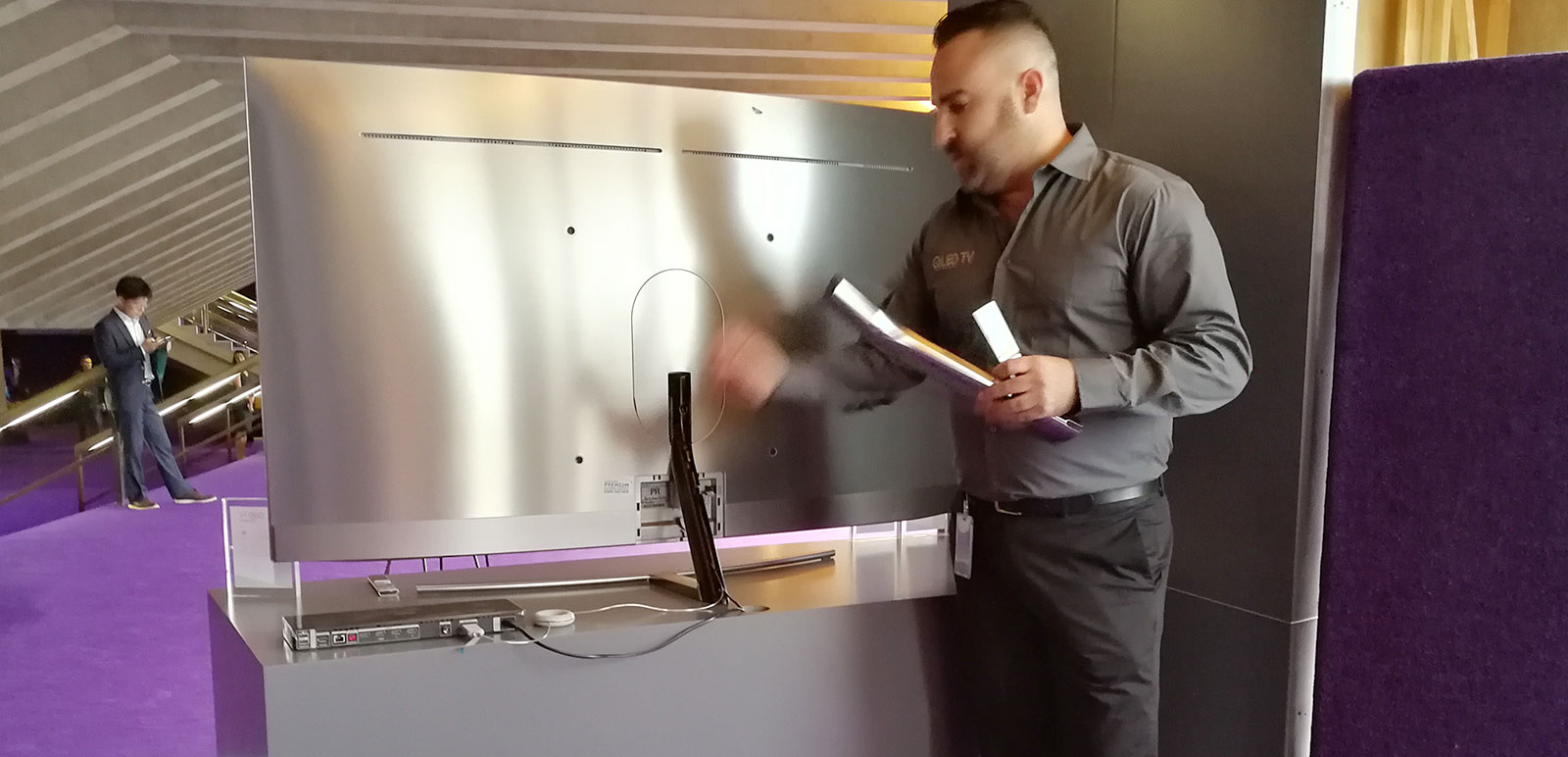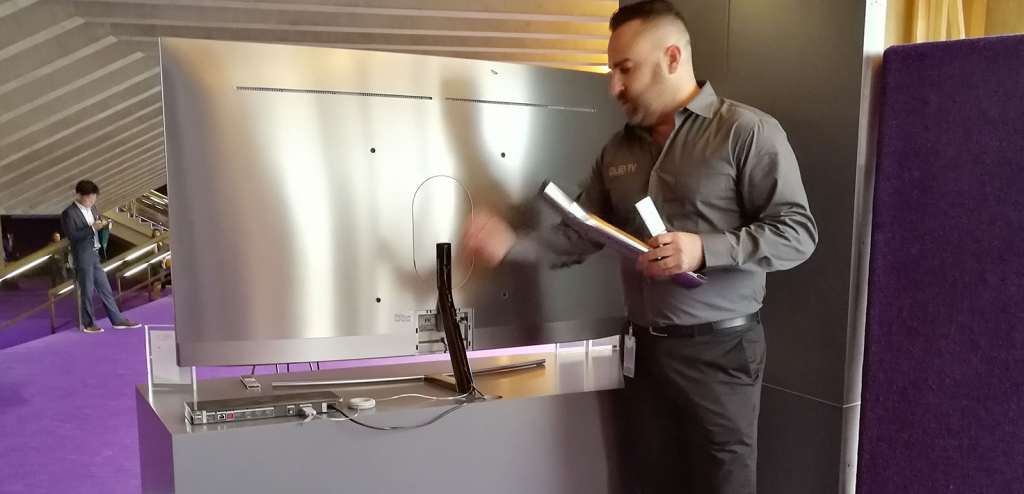 Better, the TV's box is able to work out what you've plugged in, and with Samsung working with an assortment of manufacturers, will even pass over the codes to that device over to the special Samsung remote, meaning your other devices should take control from the one remote.
You'll have to get used to the remote, by the way, because there's no button remote in the box. Yes, that old way of doing things is gone, replaced with a modern remote that looks a little cleaner for a modern metal TV like what Samsung's QLED is offering.
"QLED delivers an amazing visual experience through a refined and stylish design but also an incredibly intuitive and easy-to-use smart TV interface that anyone can experience – regardless of their understanding of TV technology," said Rose.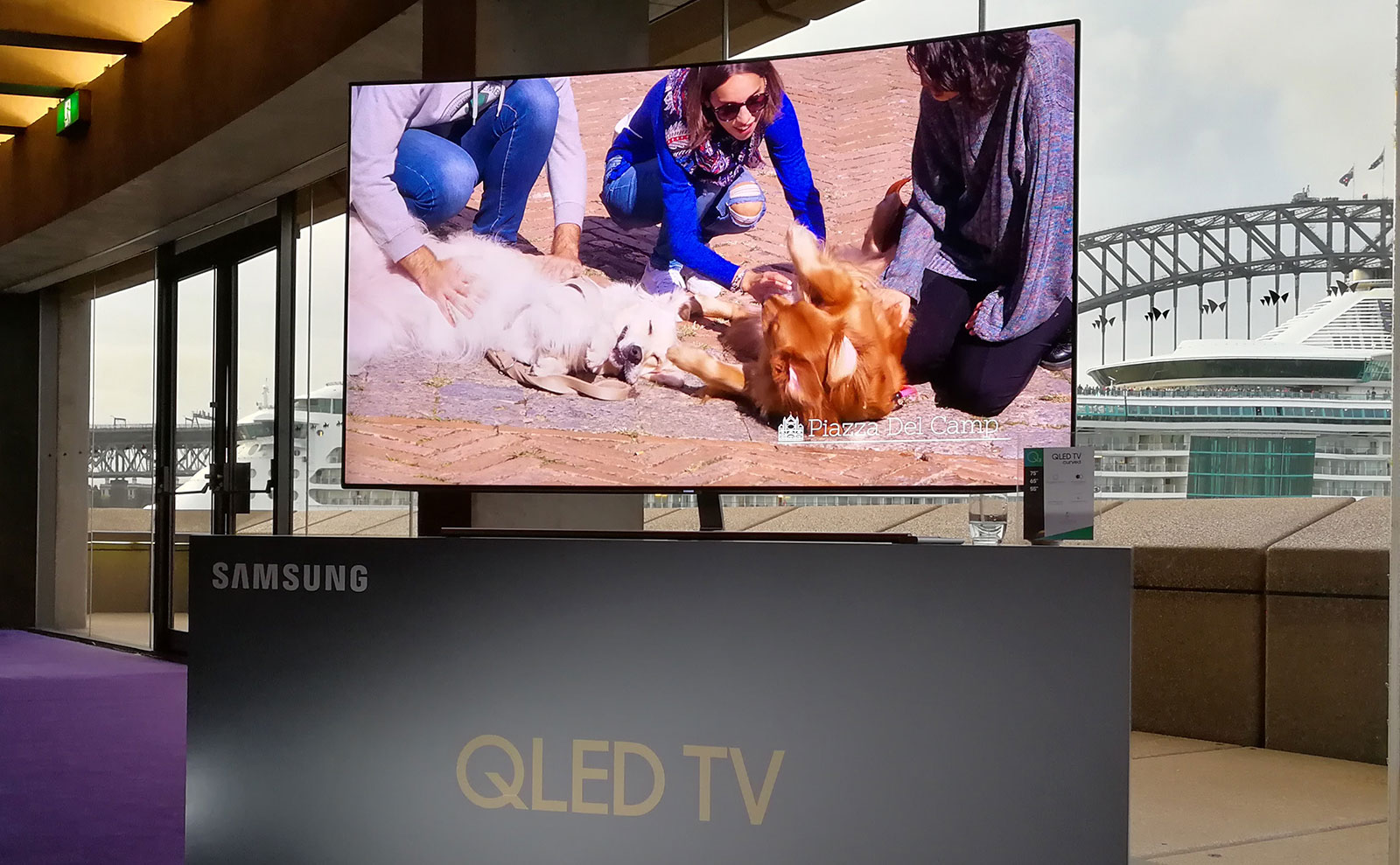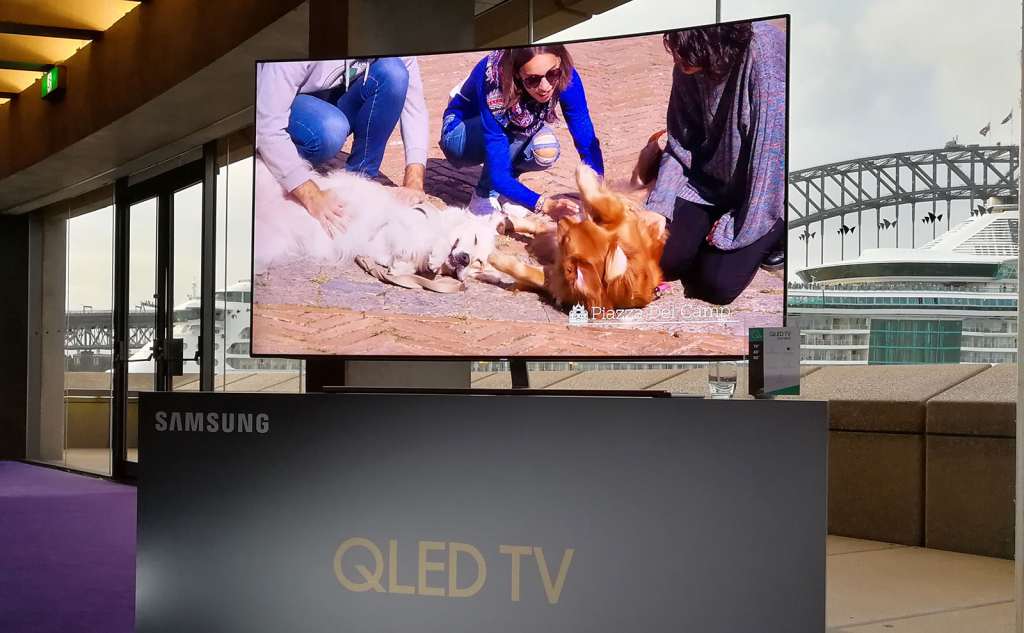 Eyes-on with the screens, it's clear that these are among the best TVs you'll find today, boasting some of the sharpest and most mesmerising colours ever.
Even compared alongside their SUHD siblings from last year, the difference is staggering, with a more dynamic picture from the QLED screens that pops in a way not unlike that of OLED, which is clearly the approach Samsung's 4K QLED screens are going for.
That's really the battle here, with Samsung's QLED technology taking on OLED, and offering it in a variety of sizes and styles, from 55 inches through to 65, 75, and 88.
The pricing is a little on the high side, though that's hardly surprising for a brand new television, especially one as bright and modern as these, with the flat Q7 starting from $4499 for the 55 inch, and stretching to $6499 and $10999 for the 65- and 75 inch models, respectively.
Meanwhile, the curved Q8 (above, left) drives the cost up a little, with 55 grabbing $5499, 65 getting $7499, and 75 inches fetching $12499.
But if you feel like really spending money, the top-of-the-range Q9 (above, right) will see release for $9499 for the 65 inch, $14999 for the 75 inch, and the big 88 inch will fetch a price tag of $39,999.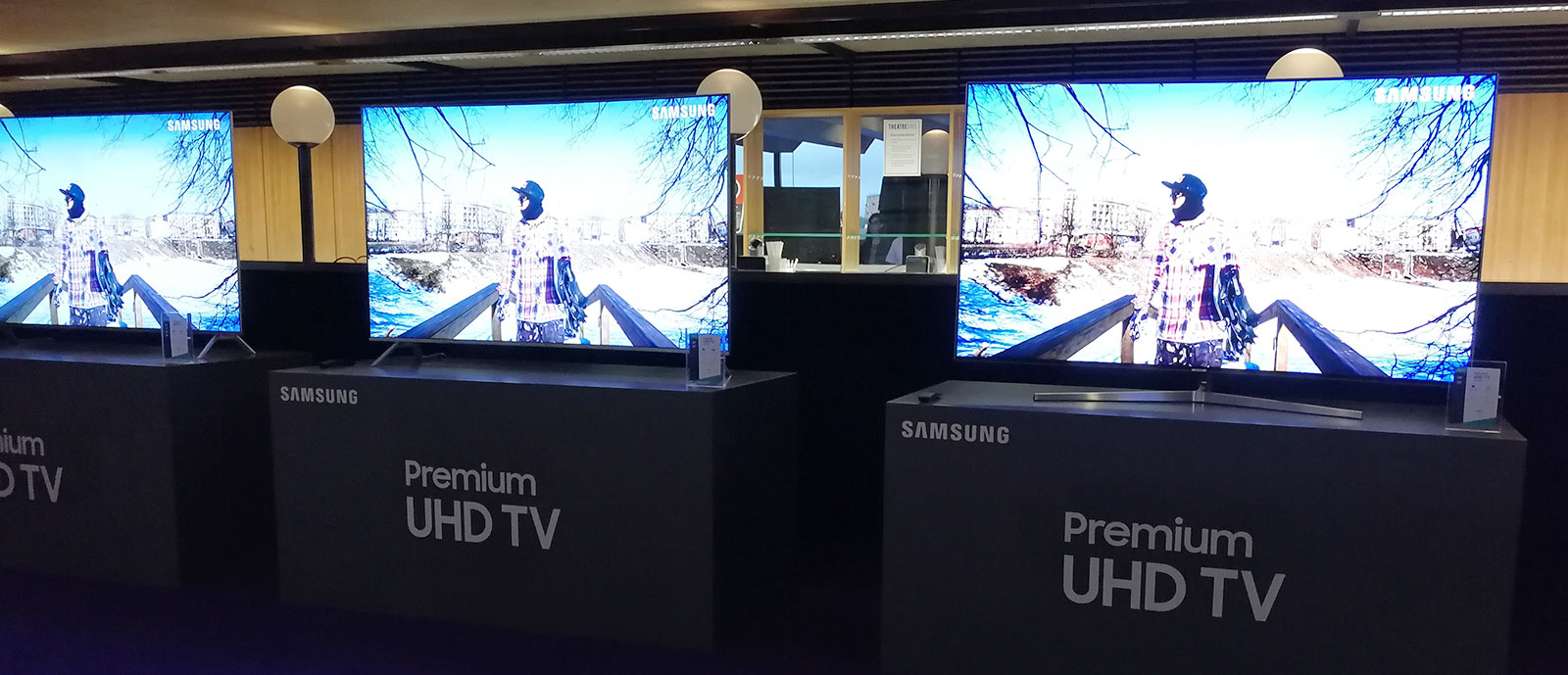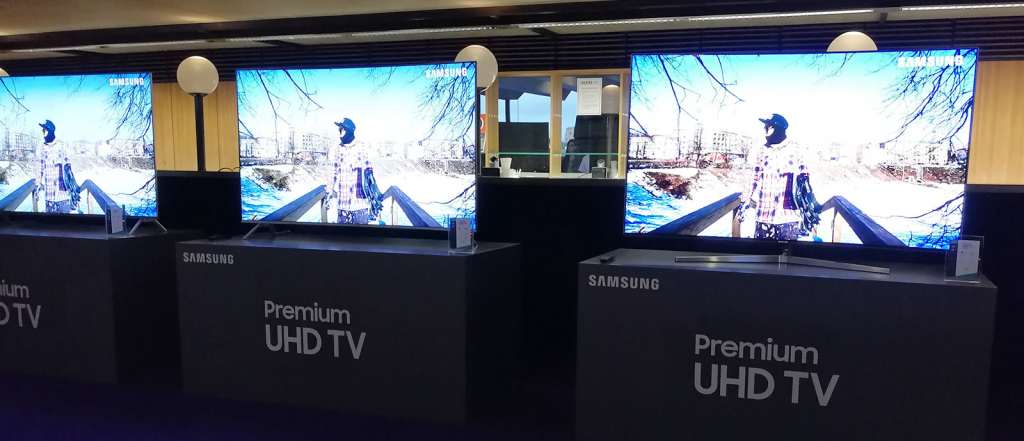 If on the other hand you don't feel you need top-range, Samsung will also have what will basically be last year's SUHD models at more economical price points, with the "MU" series — almost as if they were called "middle units" — arriving in the MU7000, MU8000, and MU9000. Samsung hasn't yet released pricing for these, but has suggest they'll be good value for people who may not need the latest and greatest, but who still want 4K.
They should be along soon, too, with the QLED series arriving first, hitting stores from April 17.