Quick review
Google Pixel 8 Pro
The good
Great display
Solid build quality
Excellent camera system
Stunning portrait shots
Supports both types of 5G: sub-6 and mmWave
Water resistant
Wireless charging
Seven years of updates is a big deal
The not-so-good
Thermometer isn't super useful (yet)
Can feel a little chunky
No Qi2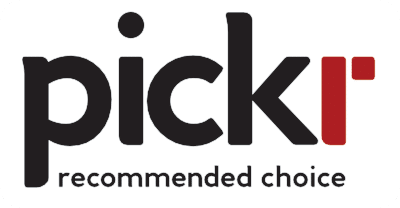 Big, bold, and built very well, the Pixel 8 Pro aims to stand out in some of the best ways a phone can. It could even keep you going for over five years. Wooooo.
It's been a pretty underwhelming year for flagship Android smartphones in Australia.
With only a couple of months until the end of 2023, Australia has had a grand total of one, or two if you count the foldable Samsung Galaxy Z Fold 5, which offered similar specs of the other flagship, the Samsung Galaxy S23 Ultra, but with less impressive cameras.
But there was virtually nothing else in the high-end for Android owners to truly consider.
There was the lovely and brilliant little Moto Razr 40 Ultra, sure, but that was more a pocketable flagship, and lacked the several cameras we've come to expect from the best of the high end.
In 2023 in Australia, Oppo declined to release its flagship Find X6 Pro locally, Sony doesn't release phones locally anymore so we saw no Xperia model, and neither TCL or Nokia saw anything big and new and premium this year, either.
Overall, it's been a pretty dull year for Android flagships in Australia. Trust Google to come in at the end with something that changes that.
With only two months left in the year, the Google Pixel 8 Pro looks to impress with shiny looks, premium materials, and several cameras, one of which is just like the iPhone 15 Pro Max using a 5X telephoto camera.
Google is even packing in some extras you may not expect that could change how you use the phone entirely. Maybe maybe. Is the Pixel 8 Pro the flagship Android users need for 2023?
Design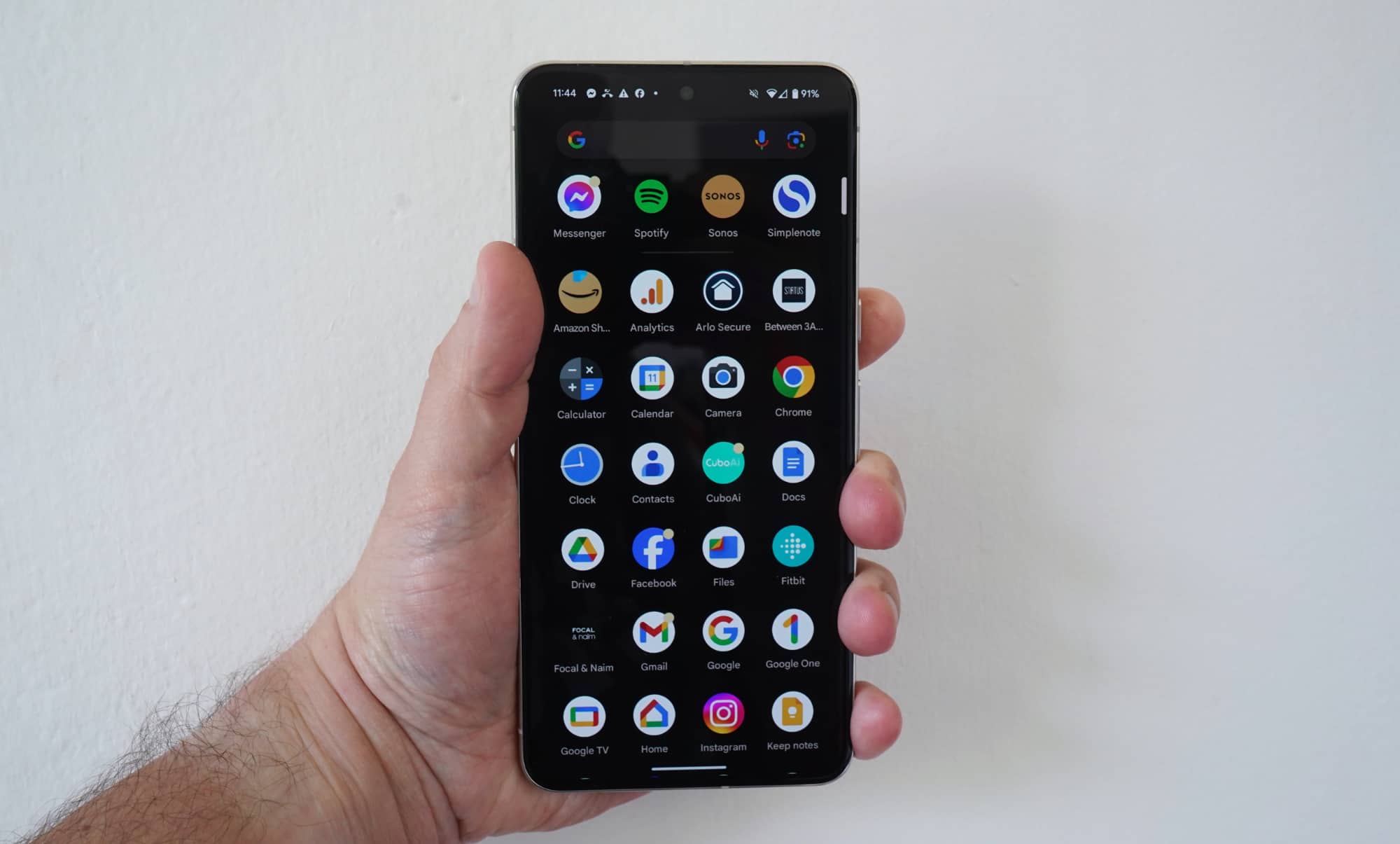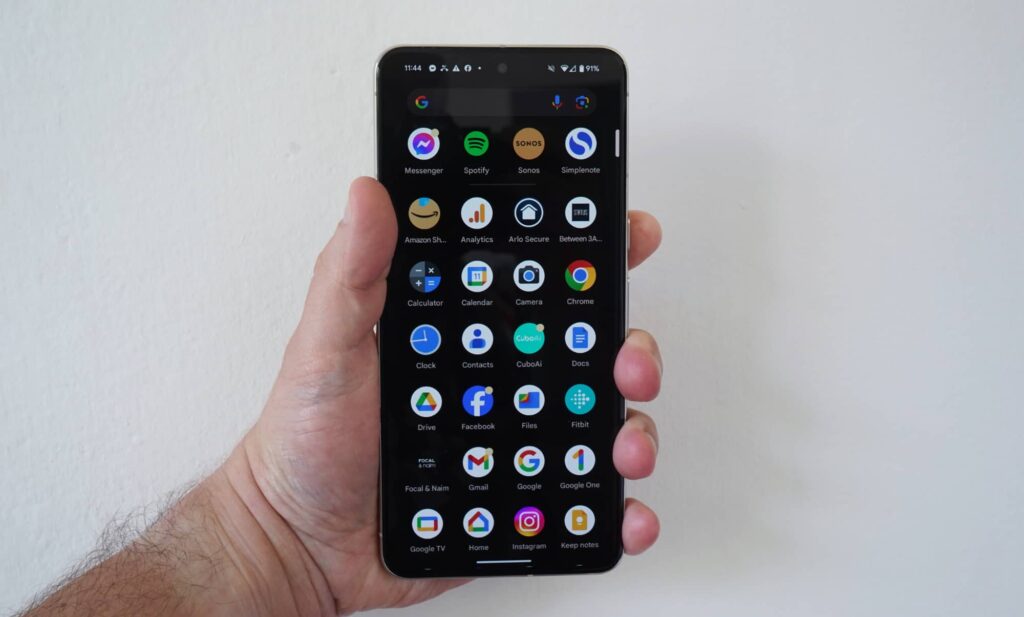 Not just a simple upgrade, Google has taken a good look at its Pixel phones and changed things.
While the Pixel 6 Pro and Pixel 7 Pro models offered a slick curved screen with some thin metal edges and a glass back, the Pixel 8 Pro flattens the screen and glass while softening the metal sides and frame.
It's a style slightly reminiscent of Samsung's Galaxy S23, but somehow with more polish, and it looks good. Granted, it's a touch chunky, measuring 8.8mm in thickness, which is even thicker than the 8.25mm iPhone 15 Pro Max, its obvious competition.
Mind you, it's also technically slimmer than last year's, which was 8.9mm. You can thank the more obvious sides for why the new model looks bigger, as the pinched edges of the Pixel 7 Pro hid the thickness better than the obvious frame Google is going for this year.
Outside of the thickness, the Pixel 8 Pro is quite the looker, offering a slick metal and glass look everywhere but the camera cross-bar on the back, which stands the phone up when it's lying down, almost working like a kickstand of sorts. Kinda sorta.
Pick up the phone and you'll find it offers a good solid amount of heft, all 213 grams of it, resulting in a premium phone that looks the part.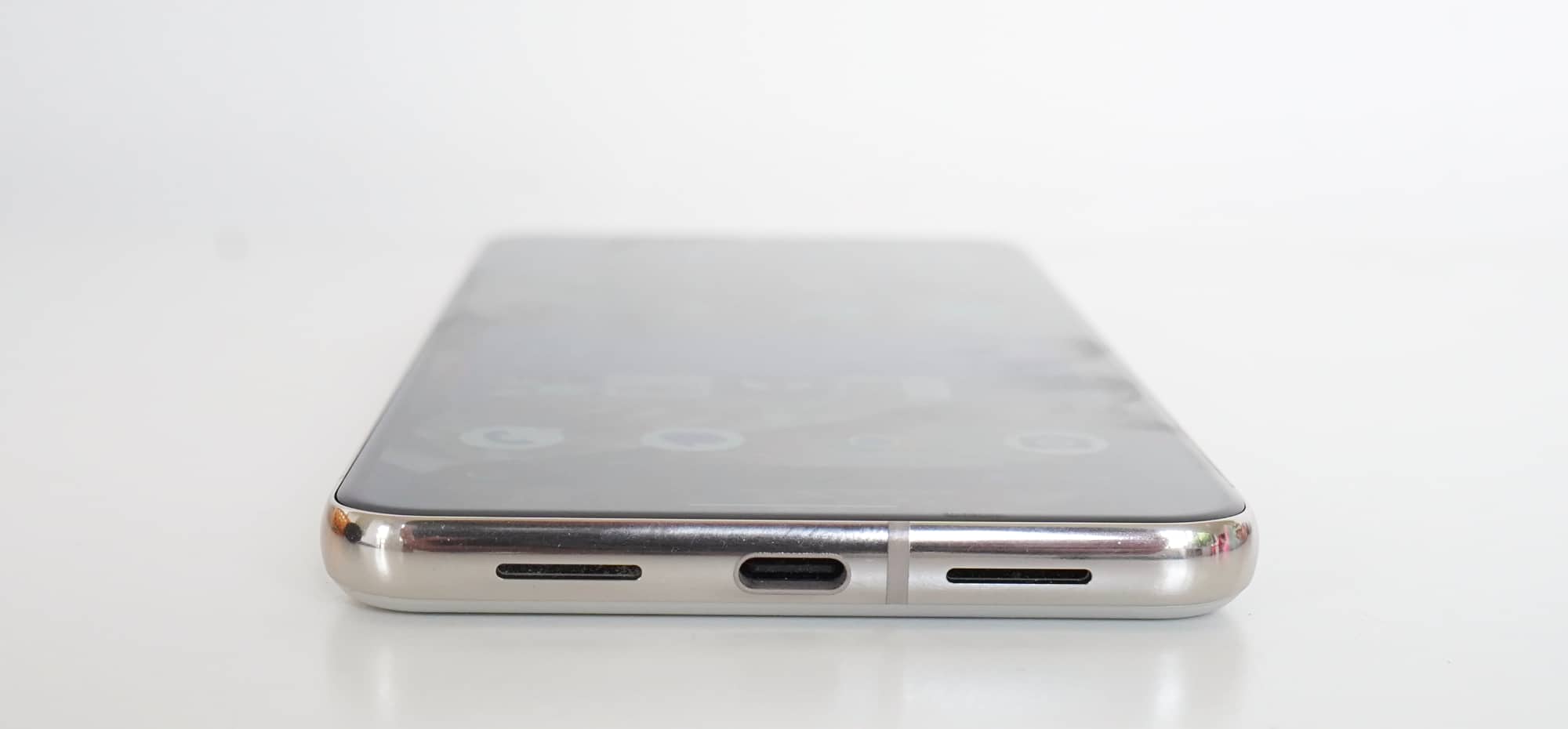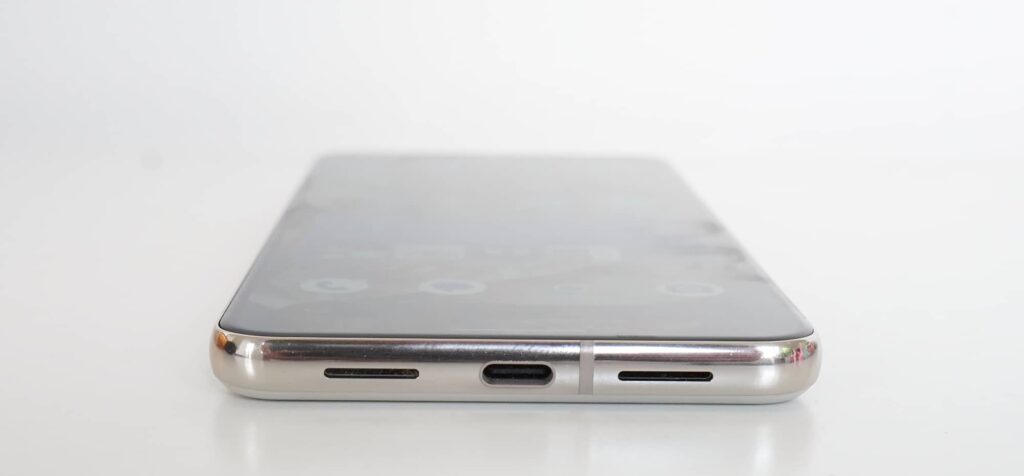 Features
Inside the premium handset, you'll find Google's Tensor G3 chip, a new processor made from the same logic and approaches Google uses for its servers, matched with a solid 12GB RAM and either 128, 256, or 512GB storage. That's a fixed amount of storage, by the way, and isn't upgradeable, so choose wisely. Android 14 arrives on the Pixel 8 Pro out of the box, but the phone will take a few years of updates (more on that shortly).
Three cameras can be found on the back, with a 50 megapixel F1.68 wide camera, a 48 megapixel ultra-wide set to F1.95, and a 48 megapixel 5X optical set to F2.8. That's a combination of ultra wide to quite close, and if you don't mind some digital zoom with artificial intelligence assistance, you'll find zoom can support up to 30X in "Super Res Zoom".
There's clearly plenty of image control here, and it captures video, as well, supporting as high as 4K at 60fps, while slow motion can be captured at up to 240fps.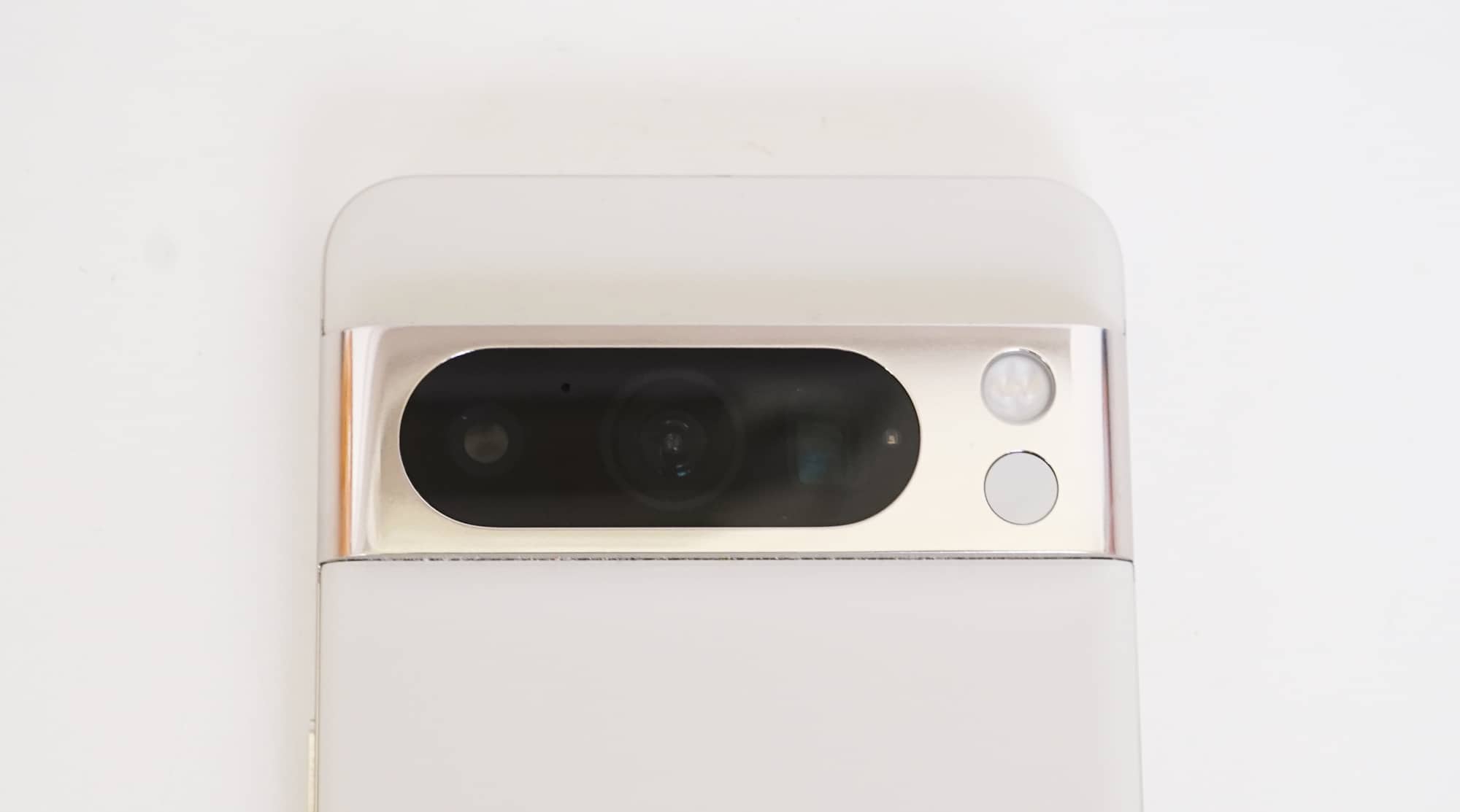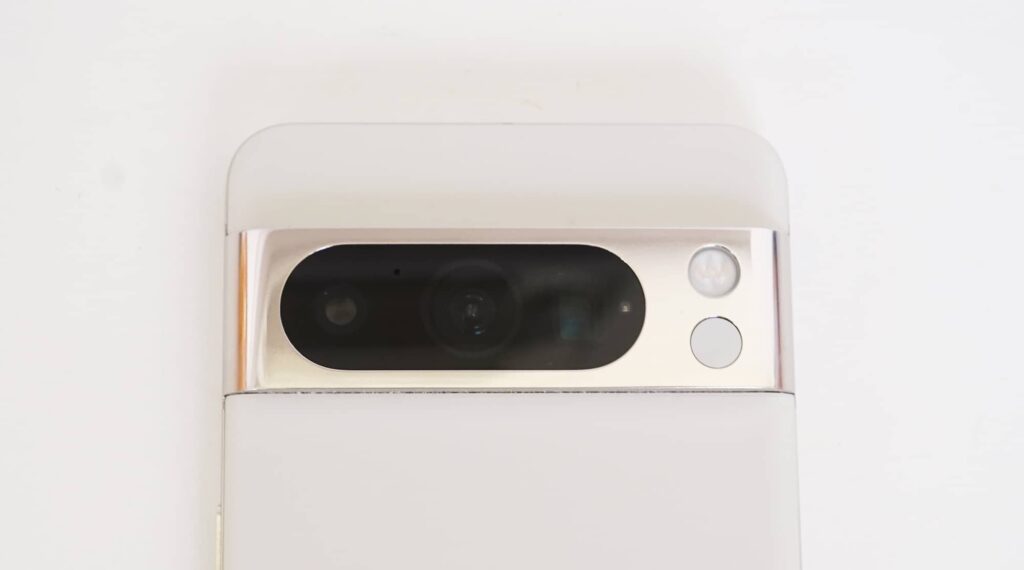 All of that is on the back in a prominent camera design that extrudes from the back, but there's also a 10.5 megapixel camera on the front with autofocus and an F2.2 aperture.
Connections are fairly full-featured, too, giving you Bluetooth 5.3, support for the brand new and shiny 802.11a/b/g/n/ac/ax/be WiFi 7 — something no other phones we know of offers — plus the regular staples of Near-Field Communication (NFC) for Google Pay, GPS, and two flavours of 5G, covering the standard sub-6 and the less common but definitely faster mmWave.
There's also a Type C USB 3 port at the bottom of the phone, which is your only actual physical port on the phone, aside for the SIM card slot, which covers both a physical nanoSIM and a digital eSIM for dual SIM tech.
Everything sits under a flat 6.7 inch 1344×2992 LTPO OLED screen boasting a variable refresh rate of 1 to 120Hz, Corning's Gorilla Glass Victus 2, and support for an always-on mode.
Google has also provided a 5050mAh battery, Qi wireless charging, wired fast charging, and IP68 water resistance in a cashing made with Gorilla Glass on the back, as well, weighing 213 grams all up.
In short, it's a phone, and a flagship phone, at that. A polished, slick, feature-packed flagship phone.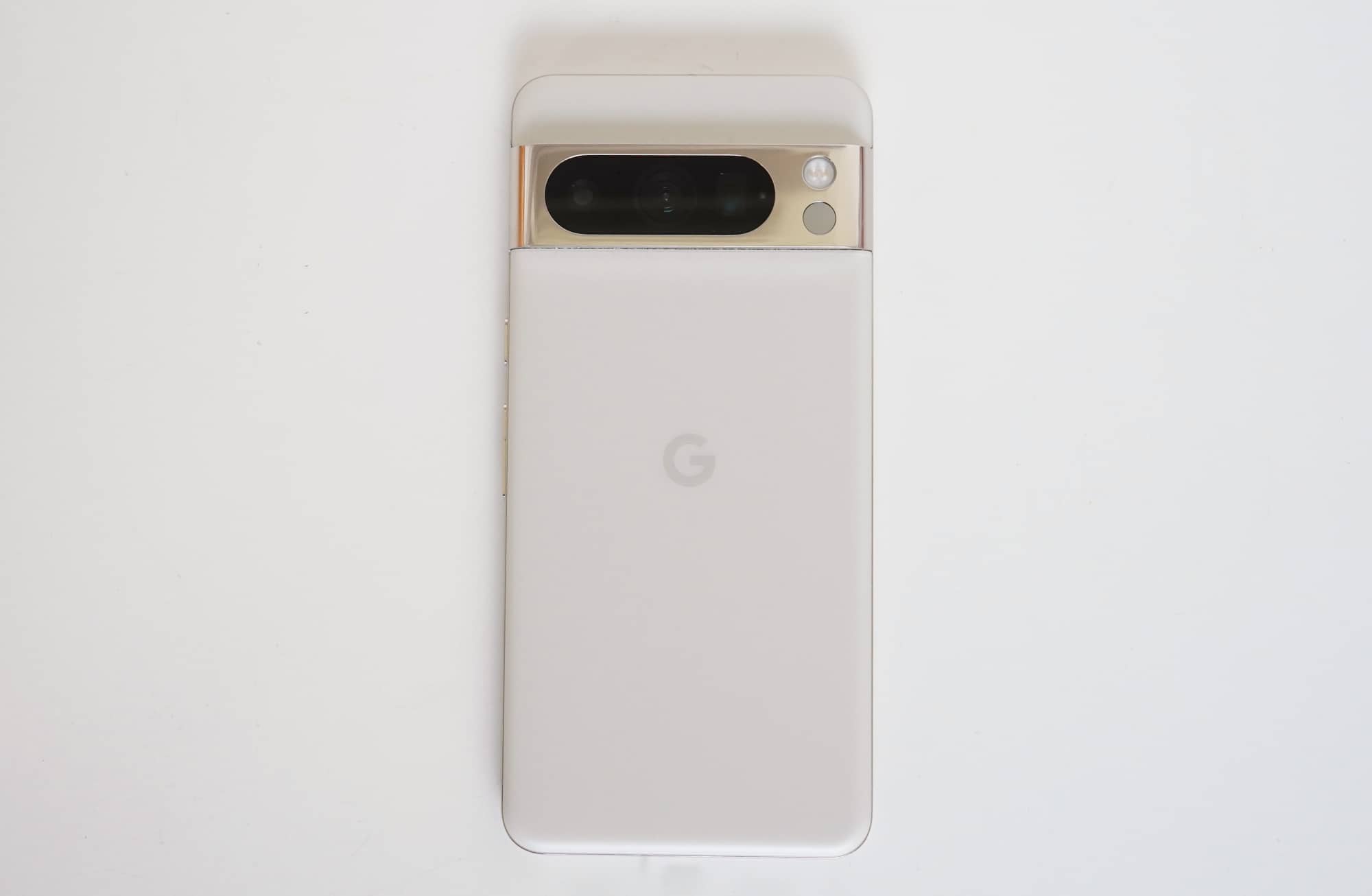 In-use
Logging into the phone, you'll find two methods available to you: an in-screen fingerprint sensor (ho-hum), and a facial system that stores its model on the phone itself. Both work well enough, but we found the facial login was often the login system we'd use most, thanks in part to the how it can play nicely with more apps.
Thanks to the facial security not connecting more deeply with Android 14 (and likely the Tensor G3), you can now connect your facial login to apps that matter, like banking and payment and such.
That's a win, especially when facial security is so much faster and works with just a mere glance, as opposed to the slight speed change that pressing your finger against a screen is.
Once you're logged in, using the Pixel 8 Pro is more or less like using any other Android phone, so don't fret, you know what to do.
Whether you swipe for gestures or persist on using the on-screen buttons, both are there for you and it's a lovely experience. Android is slick, clean, and fast, with a day and night mode and no problems using it.
You'll also have a thermometer available to you, handy if you want to snag the temperature of a hot soup bowl before you touch it, or maybe even get the temperature of a sick child. That's a new feature, and while it's not going to be a make or break feature, it's clearly nice to have.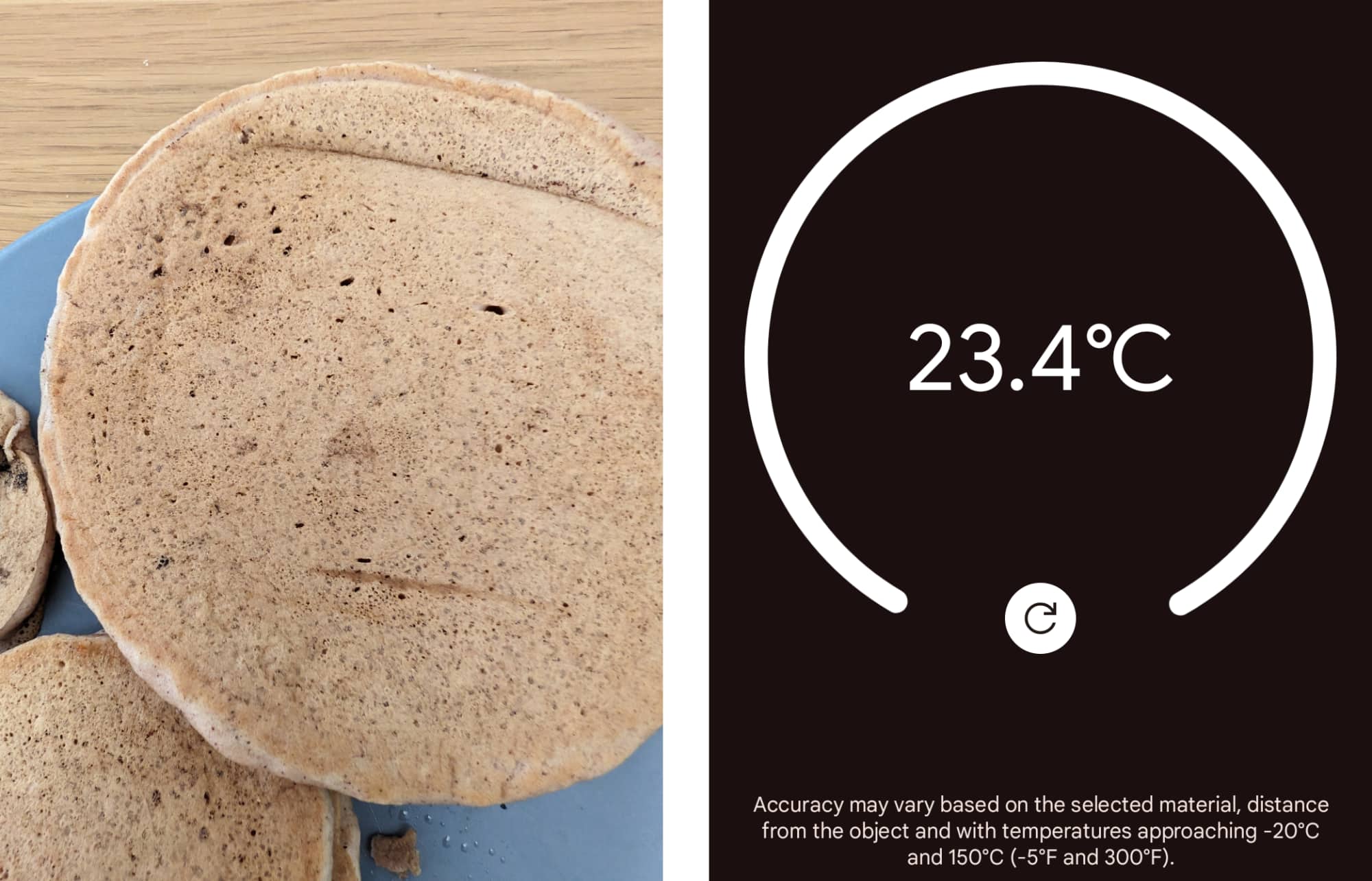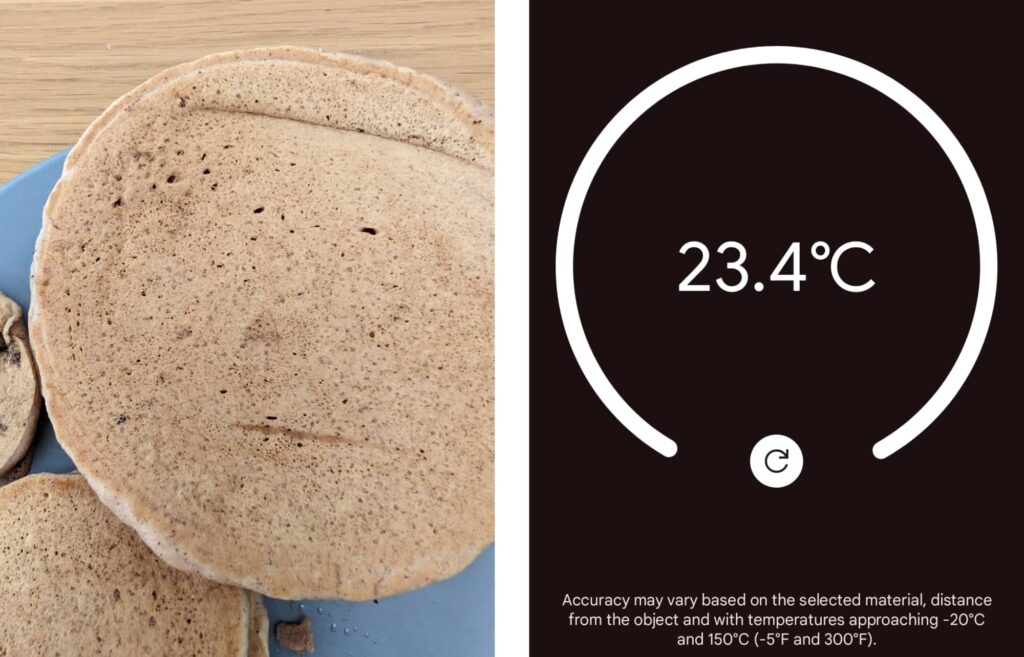 Performance
It's not the only new thing, either. With a new generation of Google's Tensor chip onboard, you can expect some more performance from the phone, though you won't really need to worry too much about it.
Interestingly, our regular benchmark app, Geekbench 6, wasn't available for the Pixel 8 Pro on the Play Store during the review program.
One of those things that should be there initially but just isn't, we'll update this review when it becomes available.
But sufficed to say, our testing showed that the 8 Pro delivers plenty of performance, with little to worry about as you use the handset. Apps were fine and multitasking not a problem. It's a slick phone.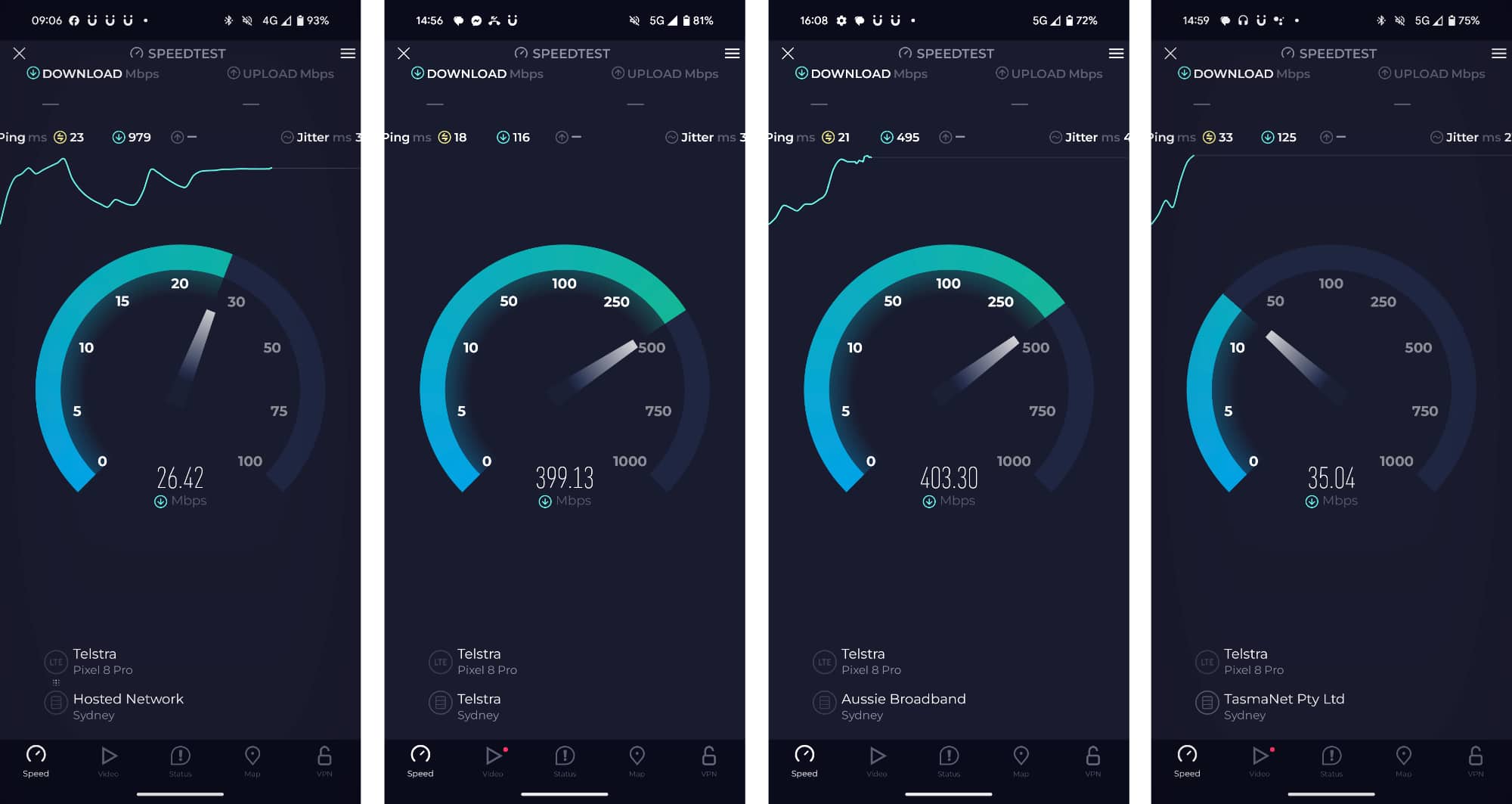 And it's one that also isn't afraid to show mobile speeds, boasting download speeds as high as 500Mbps on the Telstra 5G network by way of Mate, which is how we tested the handset in Sydney, Australia.
Granted, your mobile speeds may vary based on what network you use and where in the country you are, but you can rest assured that the Pixel 8 Pro has few issues getting you the fastest mobile speeds. It's just ready for action.
Camera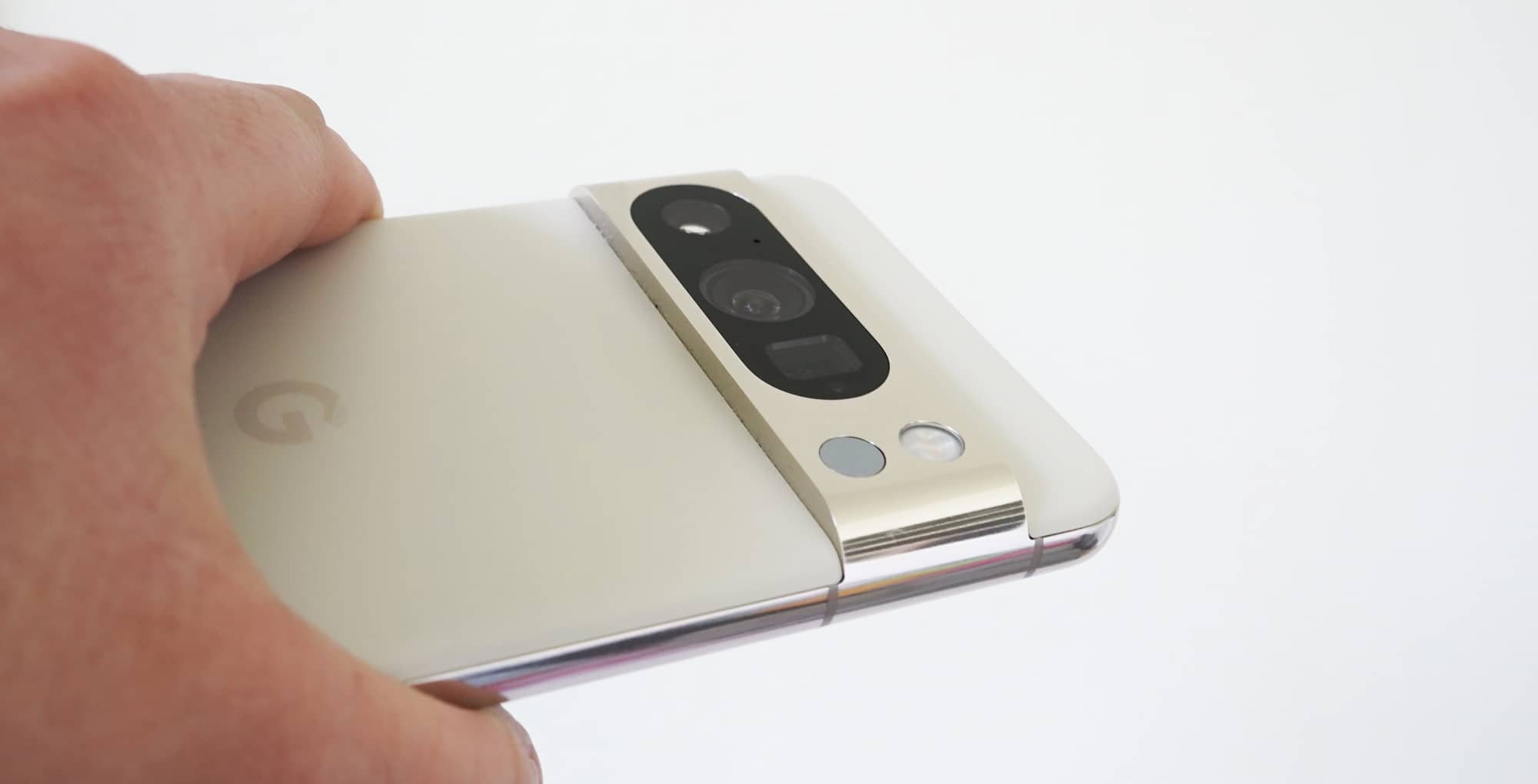 Next up is the camera, or more specifically, the three cameras, which deliver a capable setup not unlike the big iPhone this year, offering ultra-wide, wide, and close. It's a combination that offers flexibility and will basically beg you to leave any real camera at home, even though you probably do already.
Results from this camera range from great to excellent, with plenty of sharp visuals, bright colours, and solid detail. The portrait mode is still one of the best features of any Pixel phone, and Google's use of artificial intelligence just really understanding hair and faces.
Simply put, you'll just need to aim the camera at a face, and the portrait it captures will just deliver a result you'll love. The light is right, the skin tone nailed, and the details in the places it should be.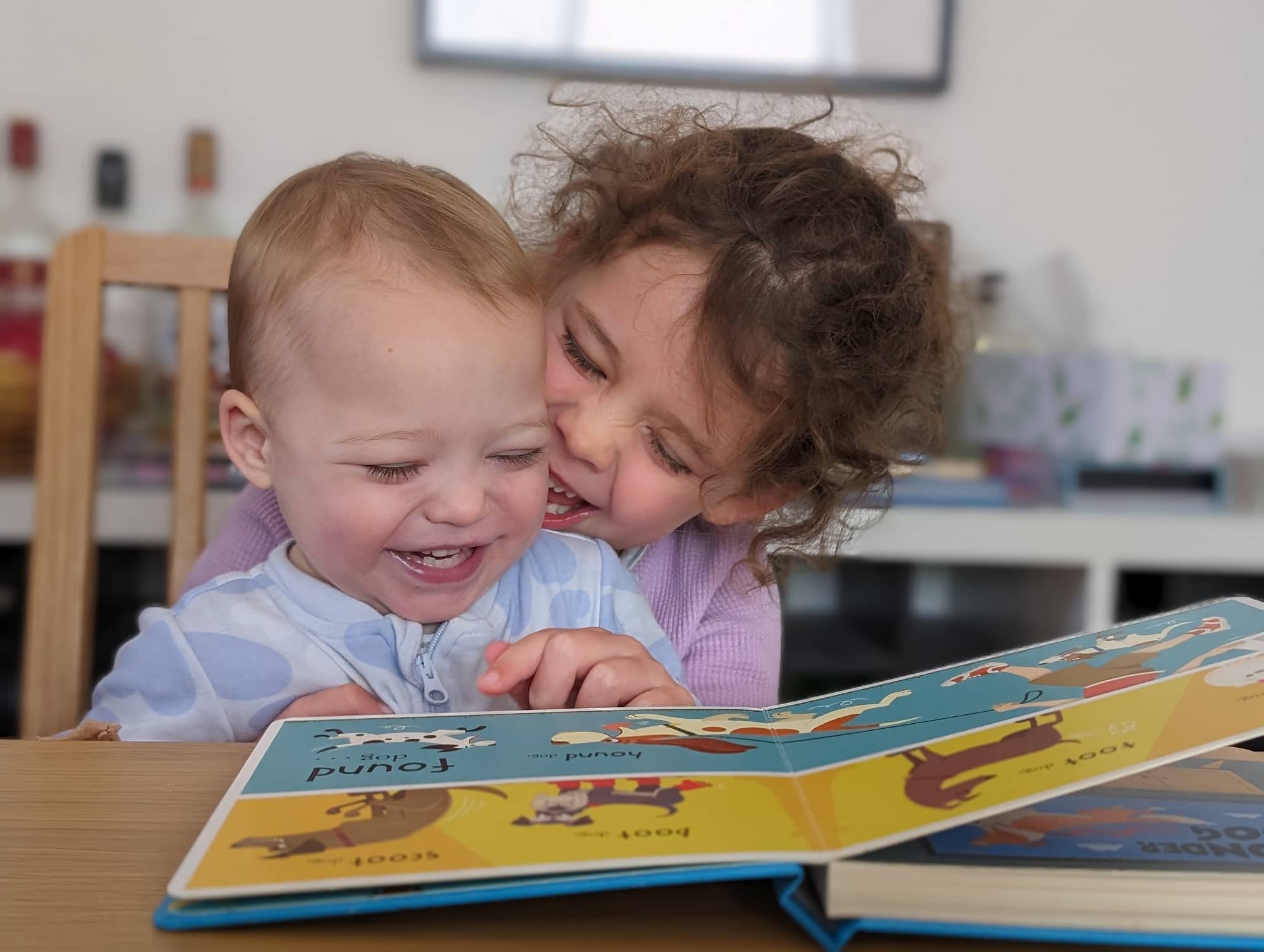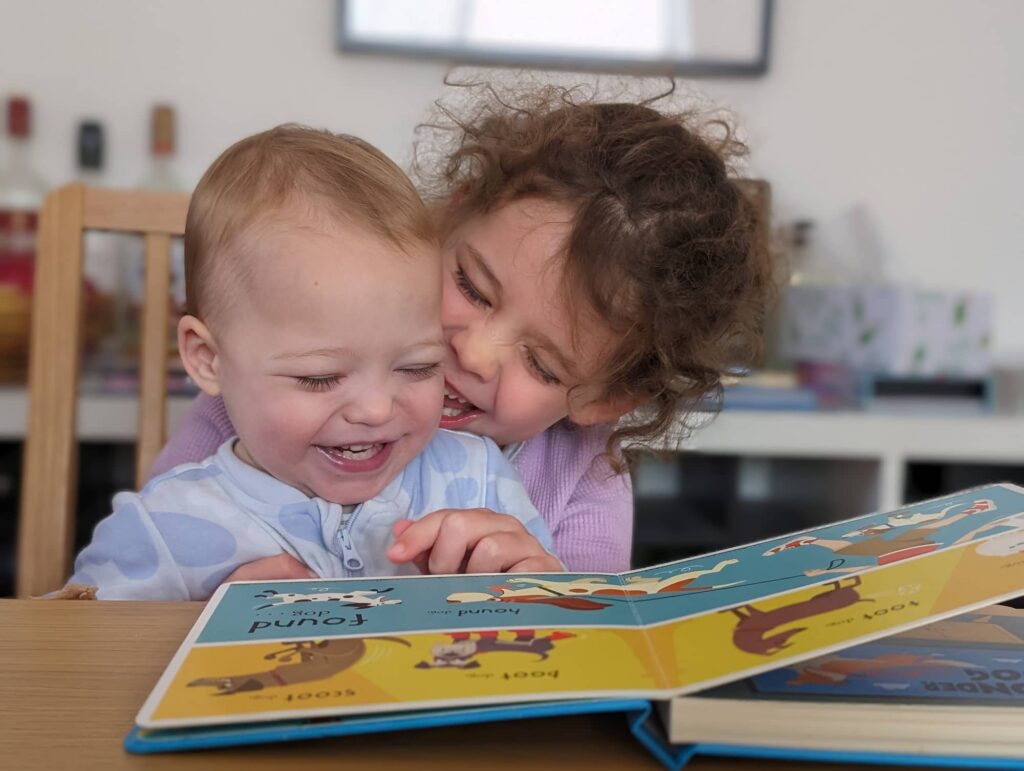 Google has even managed to deliver a great portrait mode in the camera software that doesn't require too much effort, letting you fire as close to 2X, and getting the balance right. By comparison, we didn't feel the 5X portraits on the iPhone 15 Pro Max camera were as successful, while nearly every portrait captured here was a winner.
Good luck sorting through your pics. You're going to have so many good ones, you might just want to buy extra space. It would certainly be faster, rather than sorting out which images you want to keep.
New to the Pixel 8 Pro is a macro mode, and it's one that also delivers quality.
You may have to jump around to find the right way of using it, especially in between the better aperture control of the main camera and the stronger detail of the actual macro mode, but it is excellent all the same.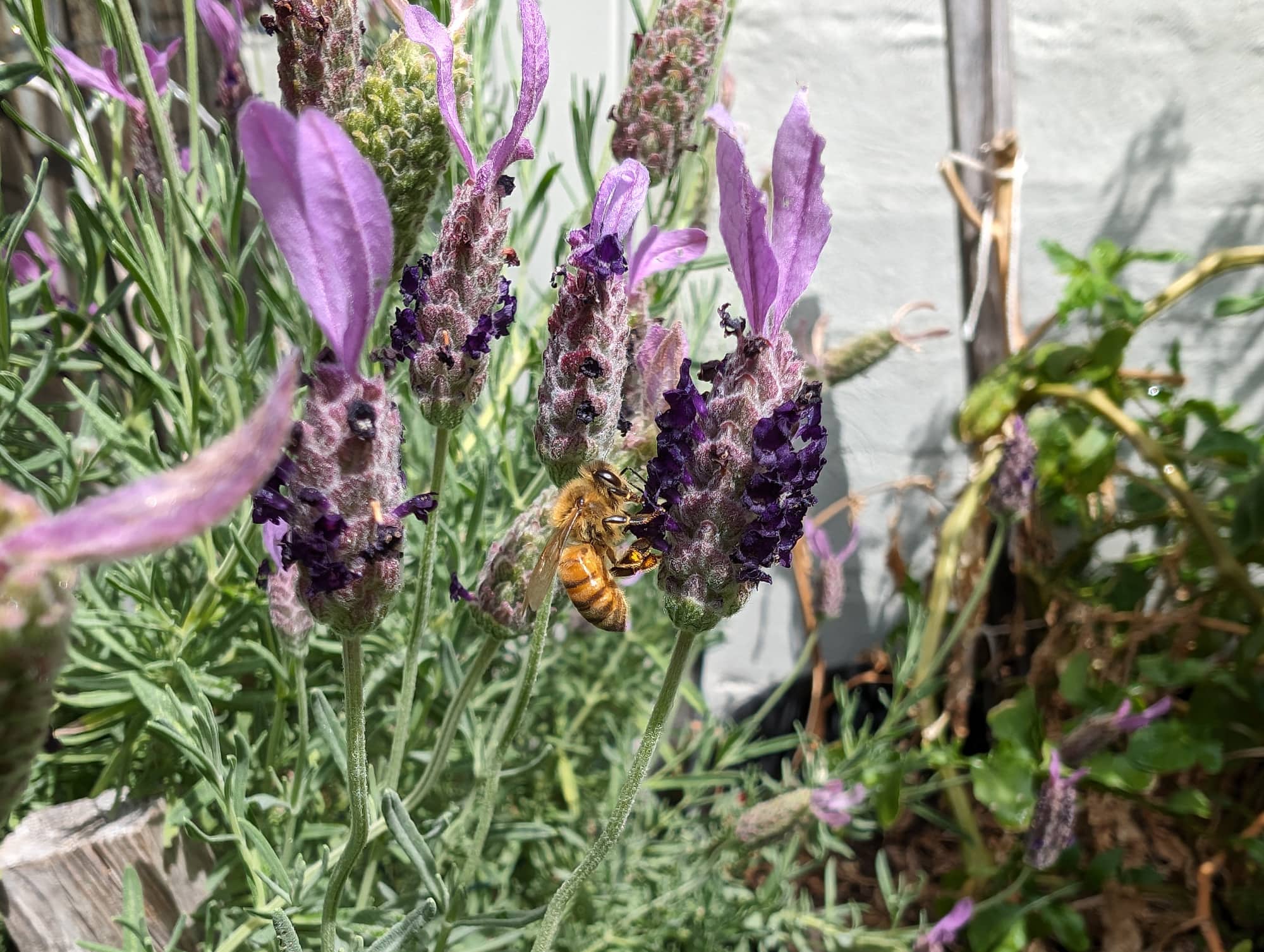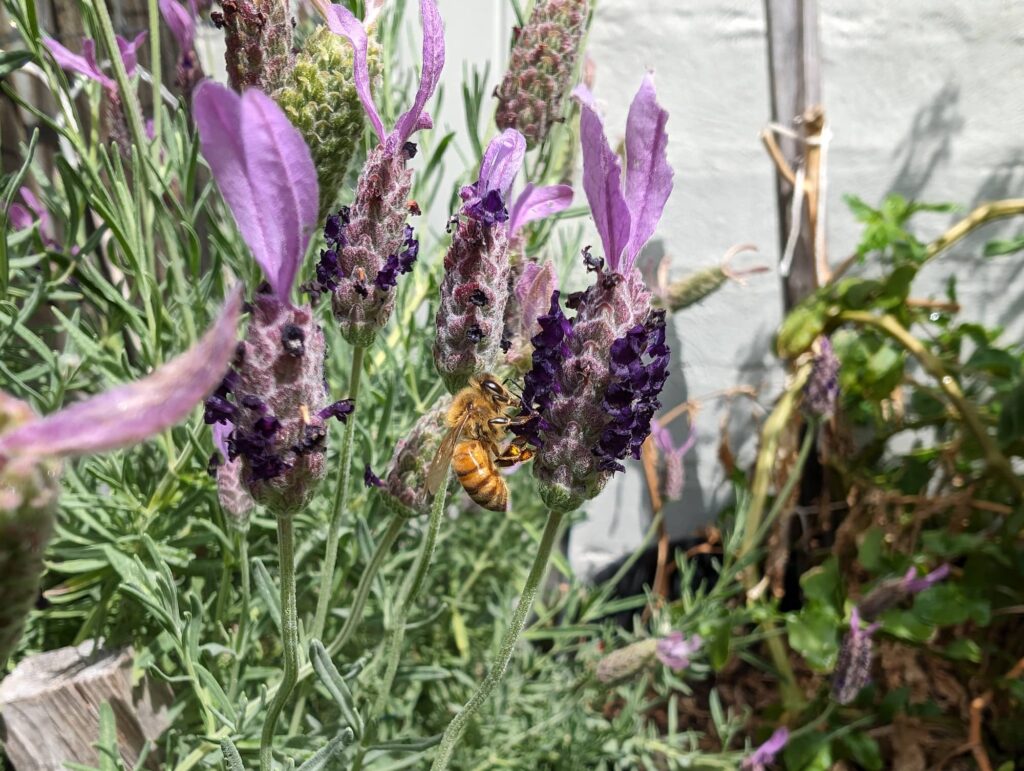 Google's AI smarts working with the hardware
Google's combinations of cameras wouldn't be anything without its excellent software, and for that you'll find some artificial intelligence assistance improving the portrait shots, a "Magic Eraser" that uses AI to and cloning to remove elements from the frame, plus some pro controls that offer shutter speed, ISO control, and white balance to really give you more control of how you capture.
It can be pretty special at times, giving you a way to make quick edits the likes of which would put a seasoned photo editor and Photoshop manipulator out of work had you needed to hire them. This reviewer is saying that as someone who has worked as a photo editor and Photoshop expert for some years.
In fact, the introduction of the "Magic Editor" goes beyond the basics, even if it does eat into your time. Think of this as an AI assistant to work out what could make your images pop more, offering suggestions on stylisation or portrait edits, and even giving you the ability to move elements of your photos by painting a selection, repositioning, and watching the changes happen before your eyes.

Aspects of the Magic Editor are very clever, at that. While some will introduce users to the fun of AI imagery and the various styles it can produce, others will let you change how the photo looks by patching in fixes, essentially cloning what needs to be cloned in the image and not bothering you for much more than what you want to do.
Some of these work better than others, and it's not always perfect.
But also some of the time it absolutely is, and the results are genuinely staggering, you'll wonder if you need to take a decent photo again or whether AI could just fix it all for you (the answer is no, at least not right now, because as we just said, Magic Editor doesn't always get it right).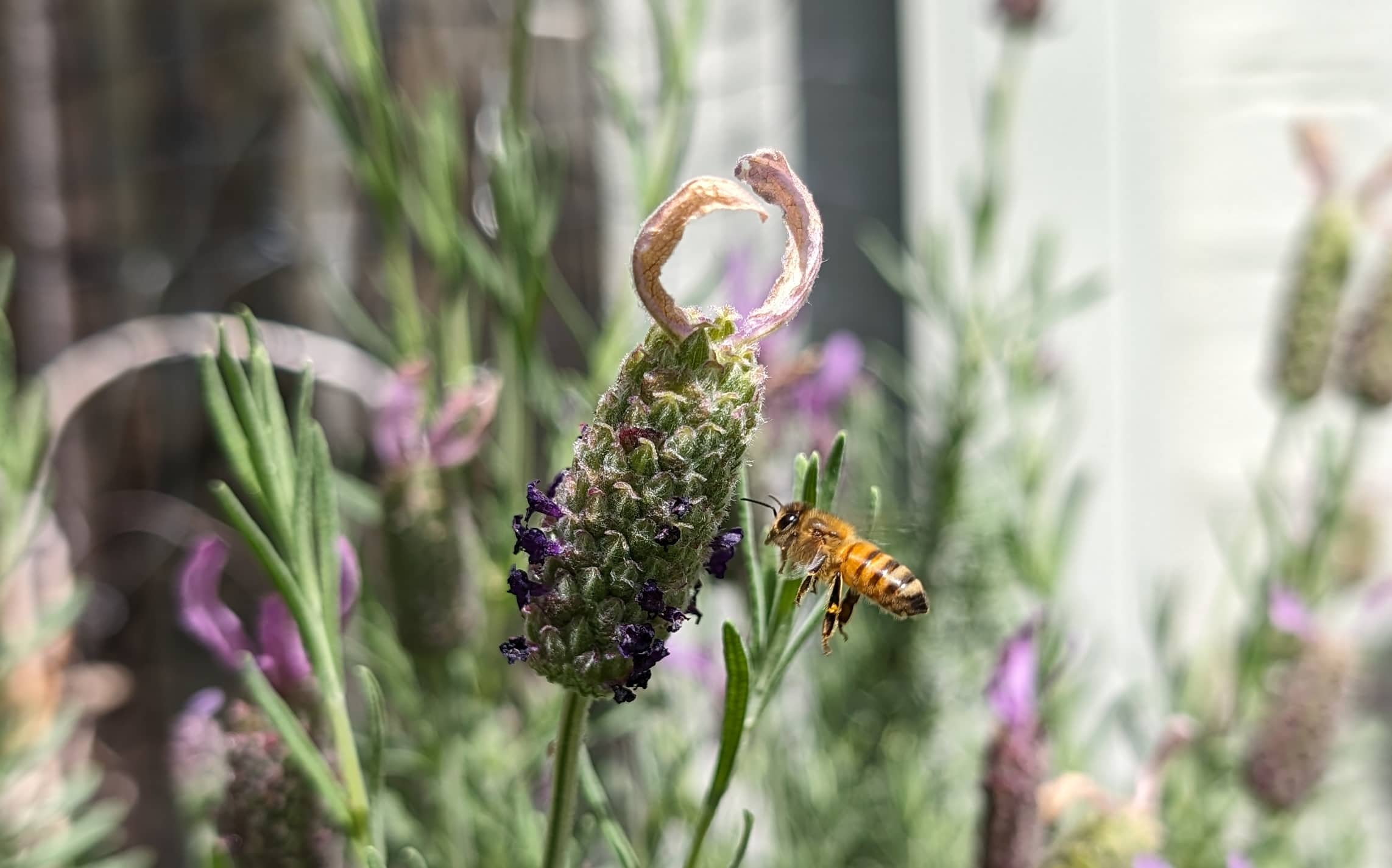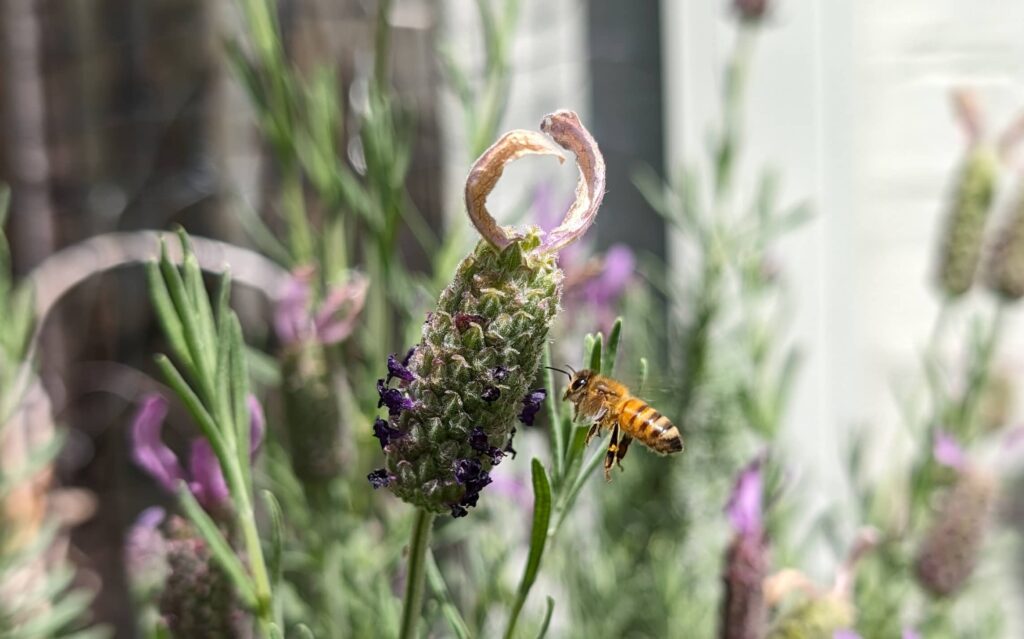 Google's additions also include a video incarnation of the Magic Eraser there for reducing sounds in the background to focus on the ones you want. It's the sort of thing that's reminiscent of some of the spectral processing tech we've seen in pro-audio editing software from the likes of Adobe in the past, but implemented in a way that anyone can use it.
Again, much like the Magic Editor, it won't always do the best job, but it's a whole lot more than the "take it as it is" approach every other video camera app is providing on every other phone.
It's just that little bit extra you didn't expect your phone to deliver on, much like an astrophotography mode, which is still here activating when it's dark and the camera is really still.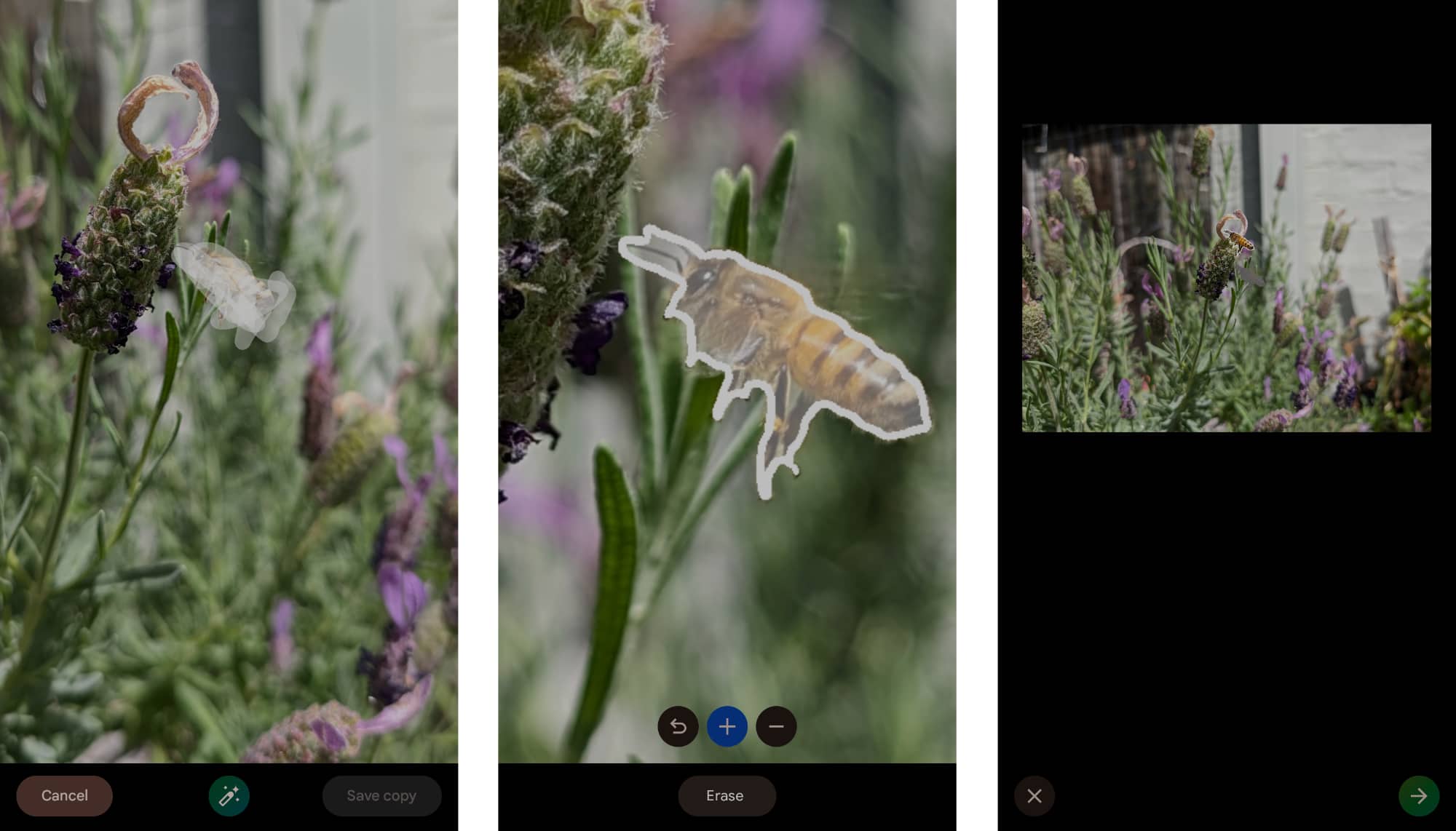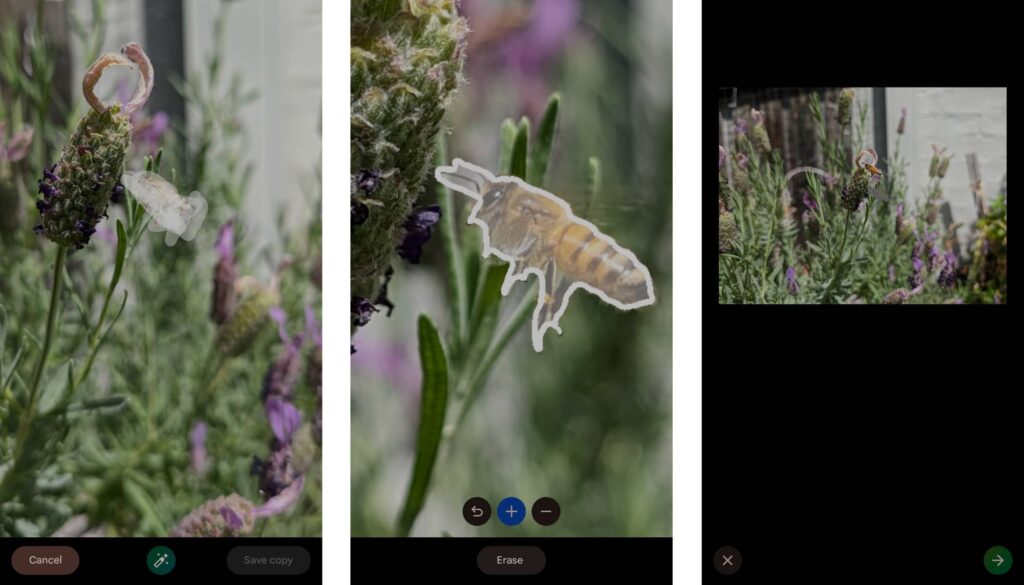 Battery
While the camera sees upgrades, the battery is very much the same. Which is to say it's not bad and will get you through the day, but it could also be a little better given the size.
If you're using your phone's screen for a good four or five-ish hours per day, you'll find you may want a nightly charge, which is certainly the case for most phones around today. Fine, fine.
We actually found in our tests that a full day was easily possible, stretching into the second day if needed.
Of course, the more you use the phone, the more you can expect to need to charge it, so this is very much on-par with similarly sized phones.
If you need it, though, Google has an "extreme battery saver" mode which switches off 5G and other features to push on far beyond the 24 to 30ish hours we found was possible regularly.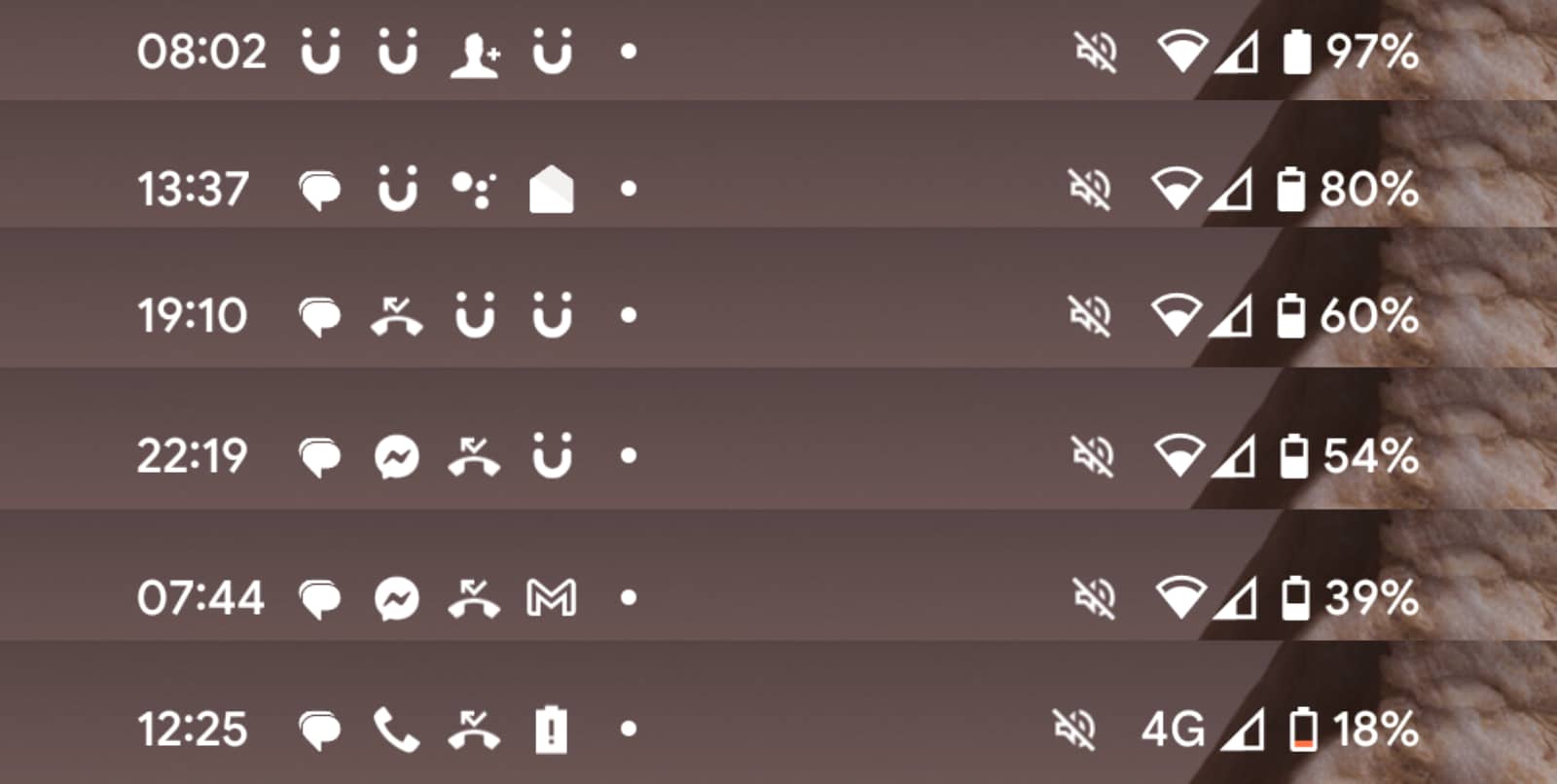 Value
You'll need to pay a minimum of $1699 to get this level of hardware, though, with $1699 being the minimum price for the Pixel 8 Pro in Australia. Specifically, that's 128GB for $1699, 256GB for $1799, and 512GB for $1999.
To Google's credit, the big Pixel manages to undercut the big iPhone by a reasonable chunk, with the iPhone 15 Pro Max starting at $2199 for a 256GB model, some $400 more than Google's own big flagship.
While still not necessarily inexpensive for either, it gives Google a solid footing and a bit of an edge in price, and it's the same sort of vibe when compared against the other big Android for this year, the Galaxy S23 Ultra. When comparing Pixel to Galaxy, the 256GB S23 Ultra also has a $150 premium over Google's phone, fetching $1949 instead and giving you similar features but armed with the difference of the S-Pen.
Granted, this can make picking the best phone difficult, especially when each is different. However, it also means Google's Pixel 8 Pro delivers surprisingly better value than expected, especially when compared to what's out there.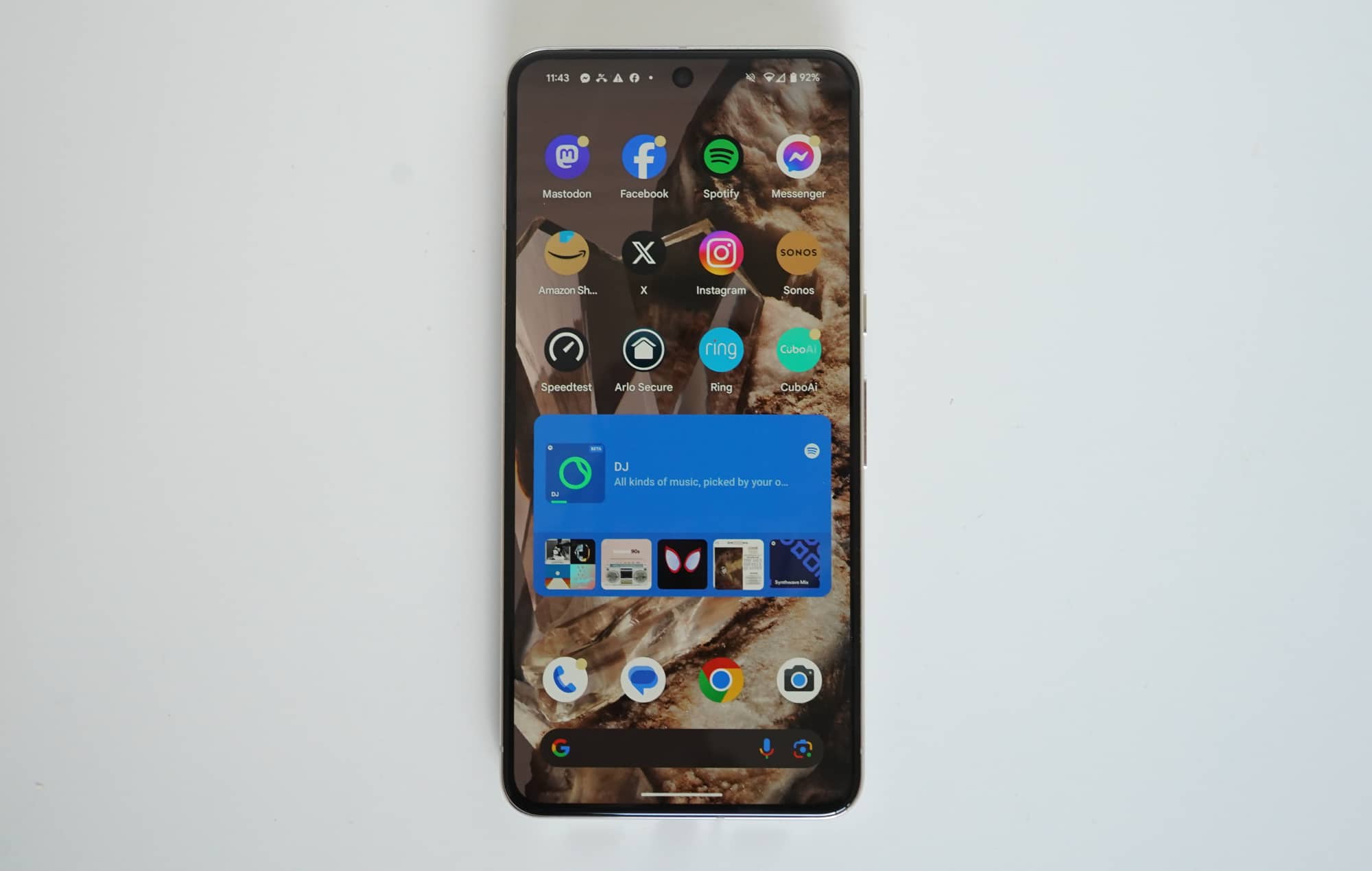 A long support cycle
Strangely, one of the other value arguments going for the Pixel 8 Pro may actually be its support program, because it's an area Google is not only differentiating itself in, but also choosing to lead with.
While it's normal (all too normal, actually) to buy an Android phone and wait for updates, the Pixel changed that. Just like an iPhone, you get updates ASAP.
However, updates for all Android phones typically max out at two or three operating system updates, and then three to five years of security updates. Even Pixel phones before the 8 range opted for these policies, more or less enforcing that you'd need to upgrade within three to five years.
But in the Pixel 8 Pro, Google is changing that, providing 7 years of both security and operating system updates. Yes, that's a seven we wrote there, not a one with a line, and you read that correctly: Google is providing seven years of updates for the Pixel 8 Pro.
Or to put it more simply, the Pixel 8 Pro may be the first seven year phone, or officially seven year phone.
We're sure newer models will come out past the release of the 8 Pro that you might still want to upgrade to, offering better features and such, and it's also entirely possible the battery on this phone might die in that time, as well. But if it doesn't, the Pixel 8 Pro will apparently get several more versions of Android and plenty of security updates for well over five years.
It's a stunning value addition, and shows that Google is trying something different: it's trying to make a phone that can keep on keepin' on, as jazz musician Clark Terry would have put it.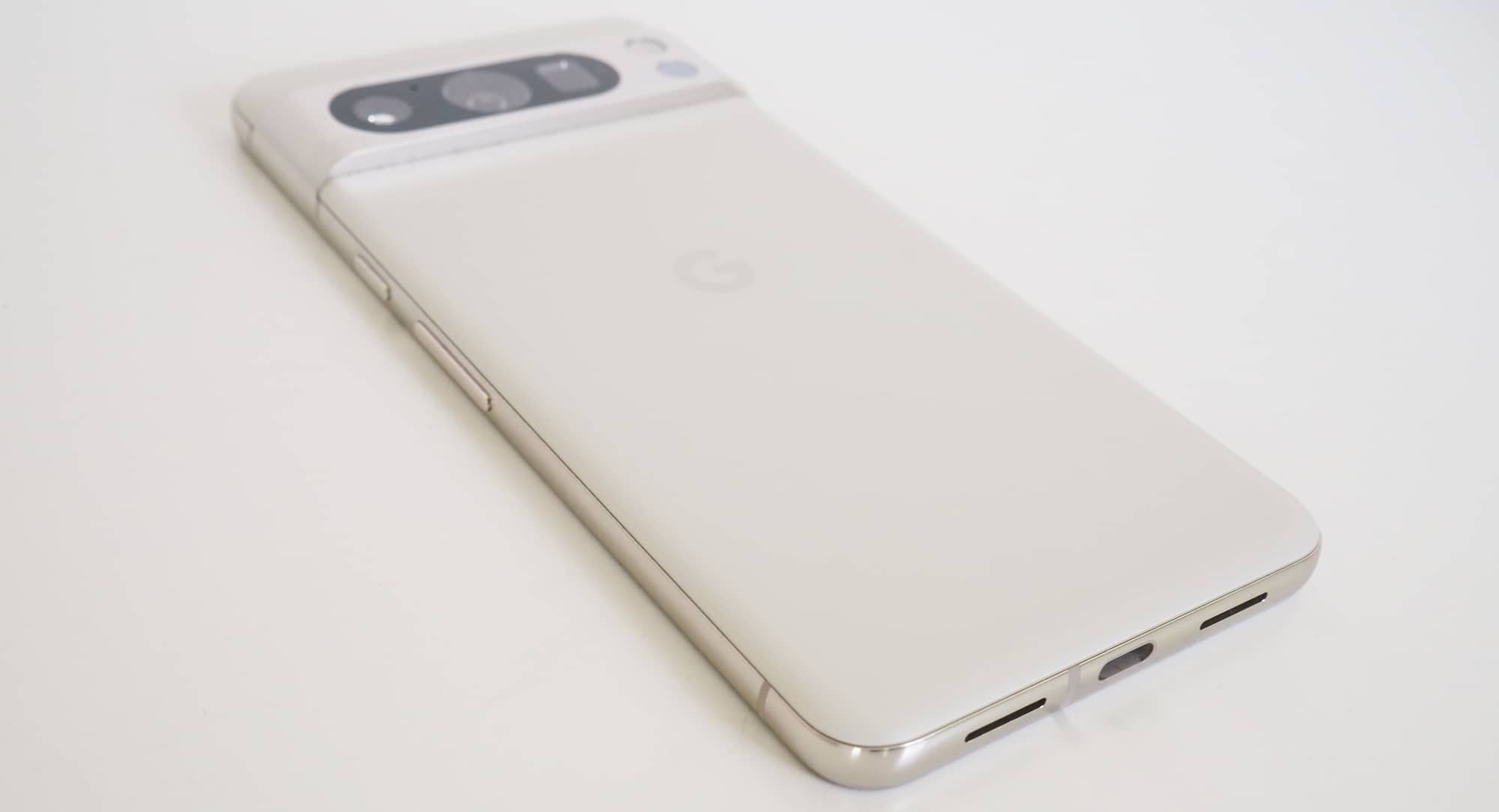 What needs work?
So what needs work in this value-packed flagship? Surprisingly, not much.
We're getting to that point where several generations in, Google has really found its footing with the Pixel phones, and isn't trying to be a clone of the iPhone, but really just a solid Pixel for the Android fans out there.
At launch, the thermometer isn't super useful and really feels like an extra. There are only so many times you need to check a temperature that you might trust your phone over the real deal, and frankly, the next time we need to look at the kids when they're sick, we're opting for a proper ear thermometer, not Google's deal. But it's there, and can be a fun tool, even if its use is questionable right now.
The always-on display doesn't feel quite as handy as what Apple has managed in the iPhone range, particularly the iPhone 14 Pro Max which set it off.
While Google technically supports a heap of refresh rates in the Pixel 8 Pro, jumping from 1 to 120Hz, from what we can tell, it's more for a battery optimisation thing, and your always-on setup is still the text on a black screen. That's fine, sure, even if it doesn't find a way to make that cool screen tech exciting.
You also don't get Qi2, meaning no official magnetic charging via the Qi2 tech. Wireless charging is there, but it's the same Qi stuff we've had for years, and with Qi2 chargers announced and on the verge of release, you'll have to look for a MagSafe-compatible case for the Pixel 8 Pro if you want that sort of magnetic charging thing in your life. They exist, just Google it.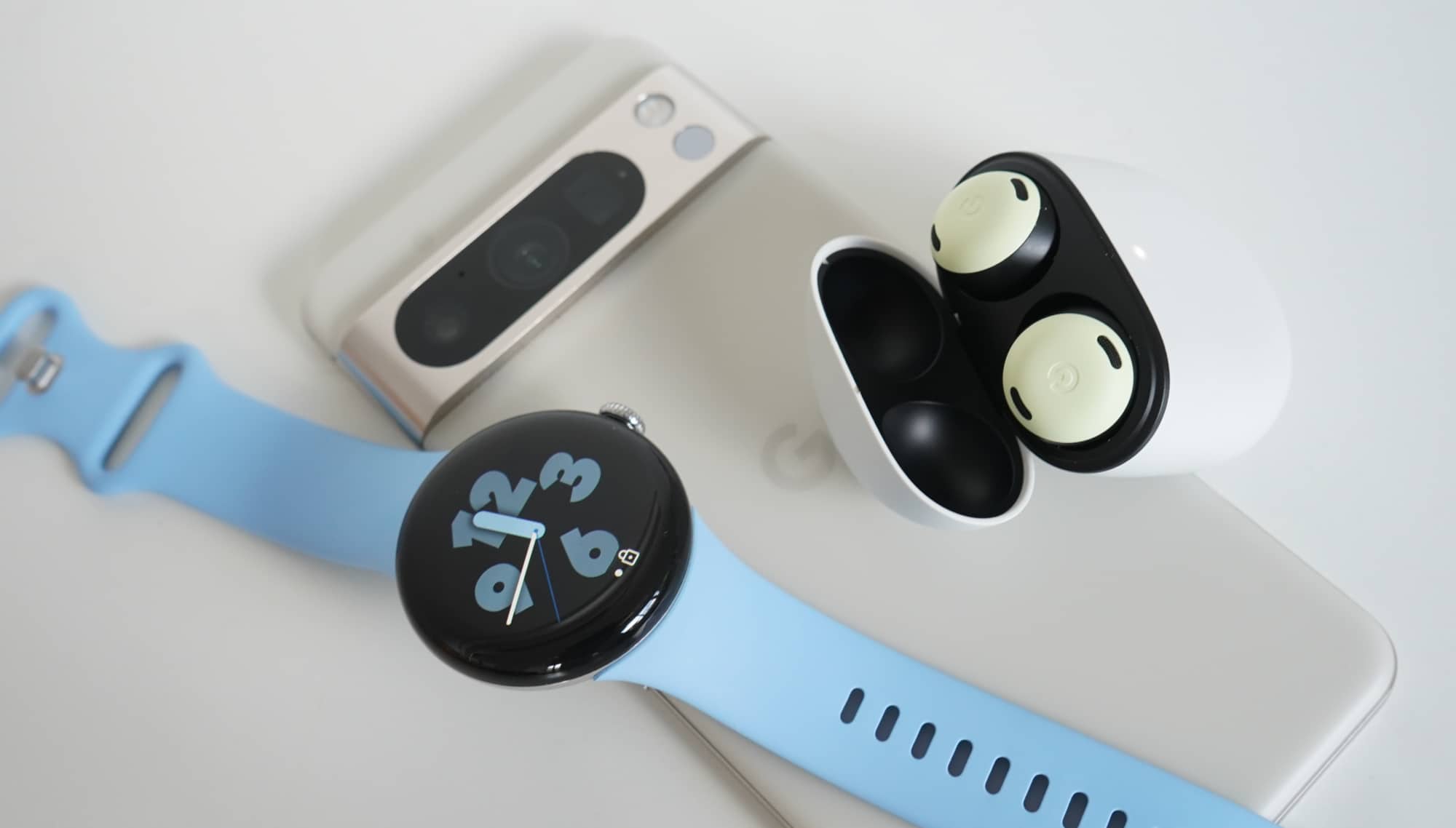 Final thoughts (TLDR)
With very little wrong with the Pixel 8 Pro beyond the price, it's difficult not to recommend this phone. So difficult, we're just going to outright say it:
This is the year's best Android phone. It's one of the best to date.
In a year that has been a little ho-hum as far as phones have been, Google's Pixel 8 Pro makes the right splash for people who want a premium phone that isn't made by Google. It just does so much right.
While it lacks the slim aesthetics of some other phones and may still make sizeable dent on your pocket (both physically and metaphorically), there is a lot to this phone that makes it stand out.
If you live and breathe Android and have no desire to jump to Apple, the Google Pixel 8 Pro is one of the best choices available to you. It's big and brilliant, and will keep you going for years to come. Recommended.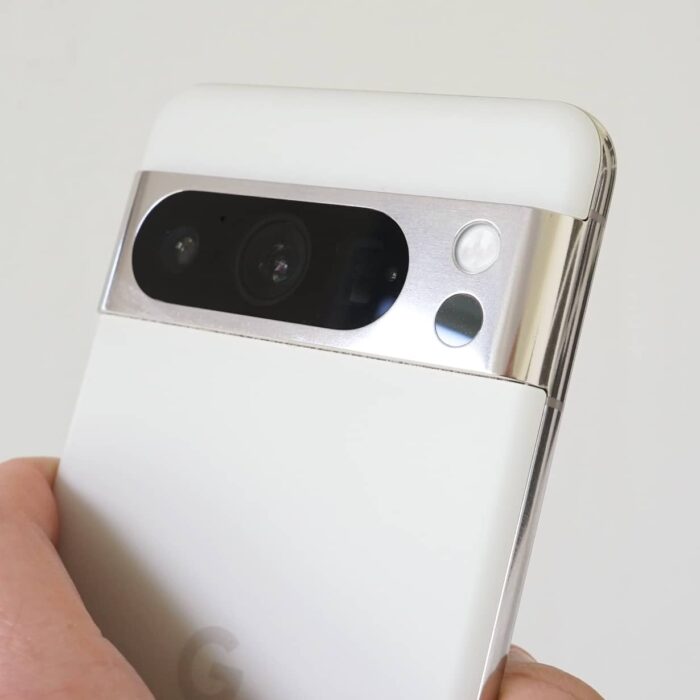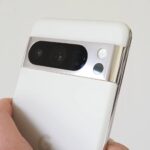 Google Pixel 8 Pro
The good
Great display
Solid build quality
Excellent camera system
Stunning portrait shots
Supports both types of 5G: sub-6 and mmWave
Water resistant
Wireless charging
Seven years of updates is a big deal
The not-so-good
Thermometer isn't super useful (yet)
Can feel a little chunky
No Qi2