Quick review
Samsung Galaxy Z Fold 5
The good
Still a cool concept
Slimmer than previous generations
Powerful
Water resistance
The not-so-good
Expensive
Cameras can't match the S23 Ultra, even if this is a more pricey phone
S-Pen costs extra
Pen can only be equipped in the case
Doesn't do a whole lot of different
Feels like a spec update
Not sure if you want a phone or a tablet? Samsung's Galaxy Z Fold 5 is offering a choice, though it's one that can feel a little stunted on why you'd upgrade at all.
Design
It's been over a year since we checked out a new foldable from Samsung, and while we didn't get to play with last year's Galaxy Z Fold 4, the jump between the Fold 3 and the Fold 5 is interesting, largely because it doesn't seem like much has changed.
Five generations into Samsung foldable tablet phones has shown some minor improvements alongside notable spec changes, but the same basic idea is still here from the original InfinityFlex concept: a 7.6 inch tablet that folds shut into a tall 6.2 inch phone.
In the Fold 5, Samsung has improved the hinge slightly and made it a little slimmer, but the design has largely been unchanged.
That's not a bad thing, mind you; as a foldable phone-tablet hybrid (foldable phablet?), it really only has a few ways it could look, and Samsung is in a good position to say what that is, with a big foldable screen that can fold with a smaller phone like screen on the outside.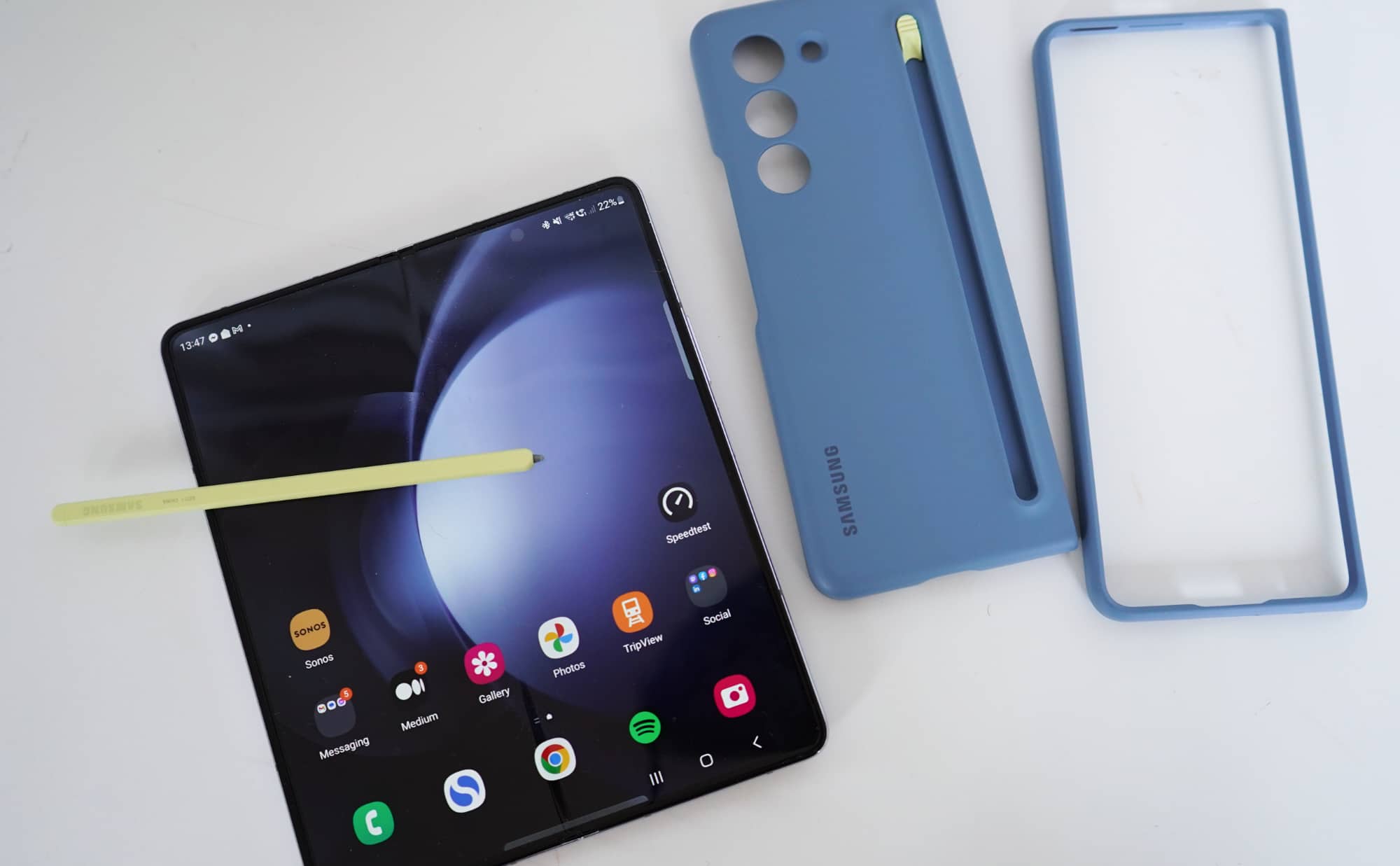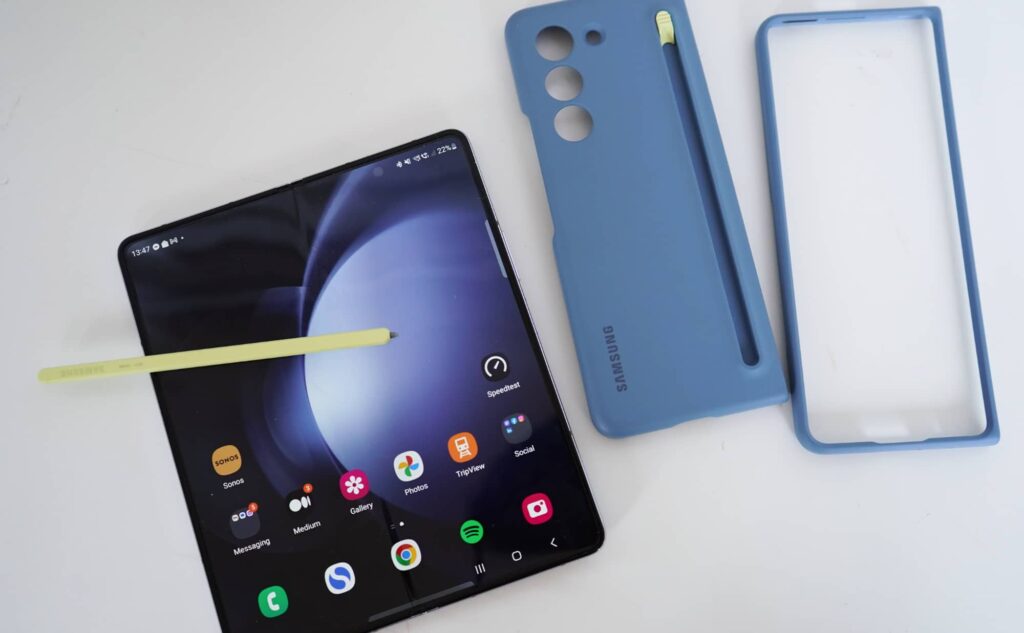 Features
The specs have, however, as Samsung takes a spanner to the inside of the Z Fold 4 and updates things yet again. That's the regular process, of course: a new chip every year makes everything new again!
And that's what you're going to get here, with the chip moving to a Qualcomm Snapdragon 8 Gen 2, the memory set to 12GB, and Android running the current "latest", Android 13. With Android 14 set to arrive later this year, you can get a gauge on what's coming, at least from the operating system point of view.
Alongside that chip, you'll find support for WiFi 802.11a/b/g/n/ac/ax WiFi 6E, Bluetooth 5.3, GPS, Near-Field Communication (NFC) for Google Pay and Samsung Pay, while your wired connection options are just the one: a Type C port at the bottom.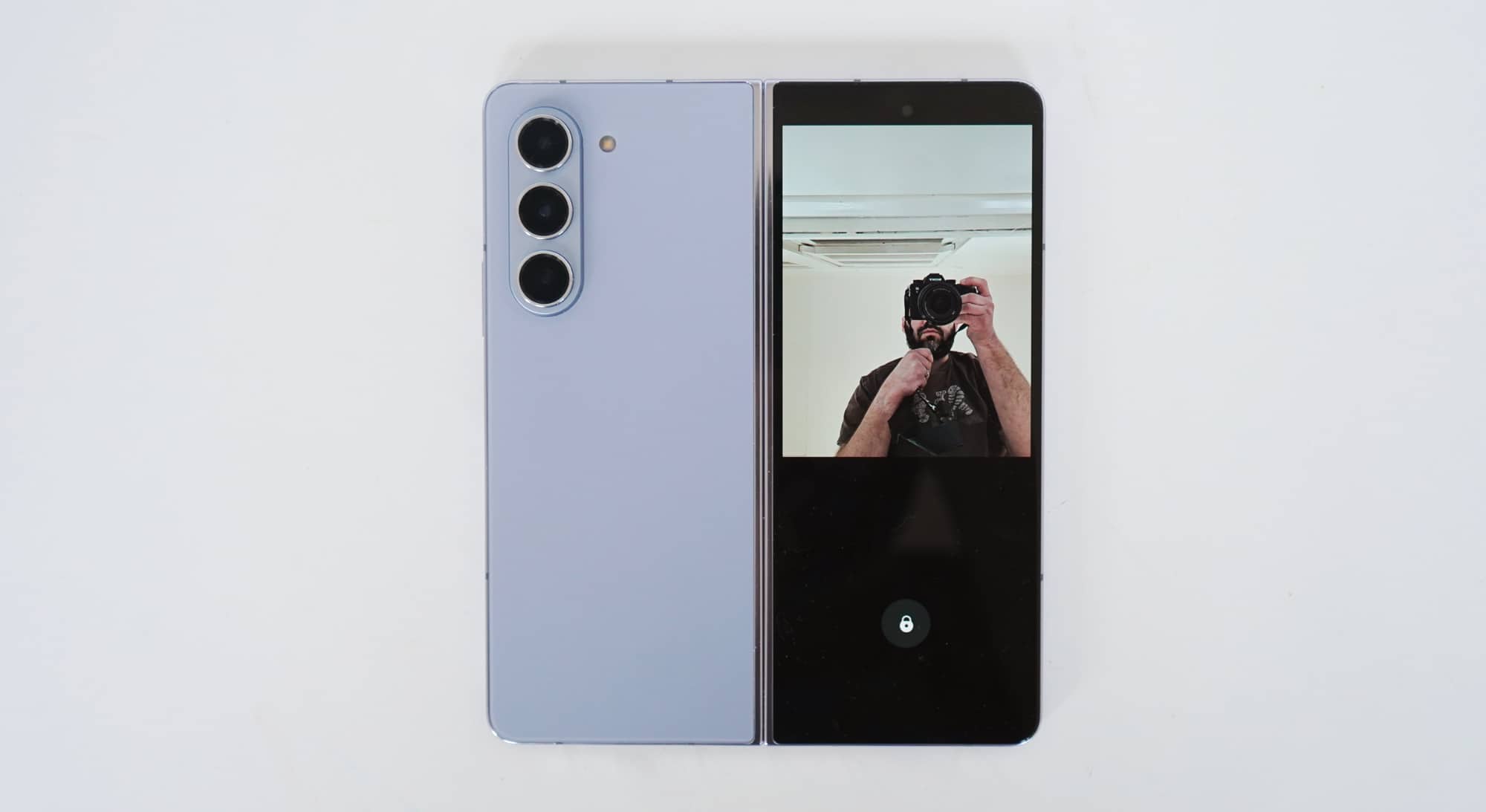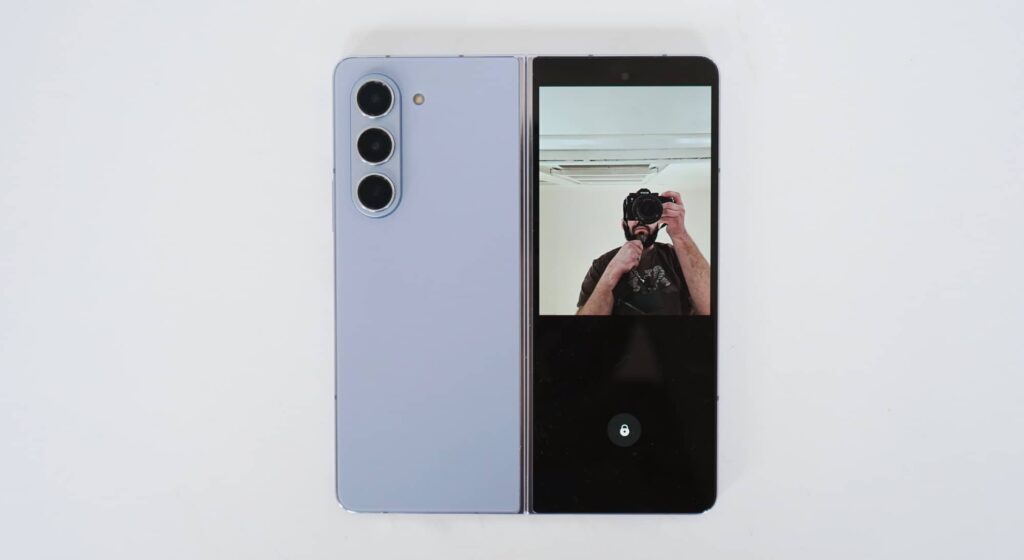 There are a staggering five cameras in this phone, though two of them are technically front-facing cameras, so they mightn't be as big of a "wow" feature as you'd expect. As such, the rear sports a 50 megapixel F1.8 wide camera, a 12 megapixel F2.2 ultra-wide, and a 12 megapixel F2.4 3X telephoto.
Your front facing cameras are covered by a 10 megapixel F2.2 selfie camera on the front screen, while the inside flexible screen features a 4 megapixel F1.8 under-the-screen camera.
And let's talk about those screens.


On the cover, folded and collapsed, there's an HD+ 2316×904 6.2 inch Dynamic AMOLED 2X touchscreen display running at 120Hz, while the inside includes the foldable 7.6 inch 120Hz Dynamic AMOLED 2X running the high-res 2176×1812.
You can choose whether to have a phone with 256GB, 512GB, or 1TB of storage, and you can unlock the phone using a fingerprint sensor built into the power button on the side, though facial unlocking is supported here, as well, as is wireless charging and IPX8 water resistance.
Samsung has also been slimming the design slightly, which is one of this year's main features. Technically, you'll find the Z Fold 5 reaches as thin as 6.1mm when it's unfolded and 13.4mm when it folds back up. The whole thing weighs 253g, which is almost a good 3mm slimmer and roughly 20 grams lighter than the Z Fold 3.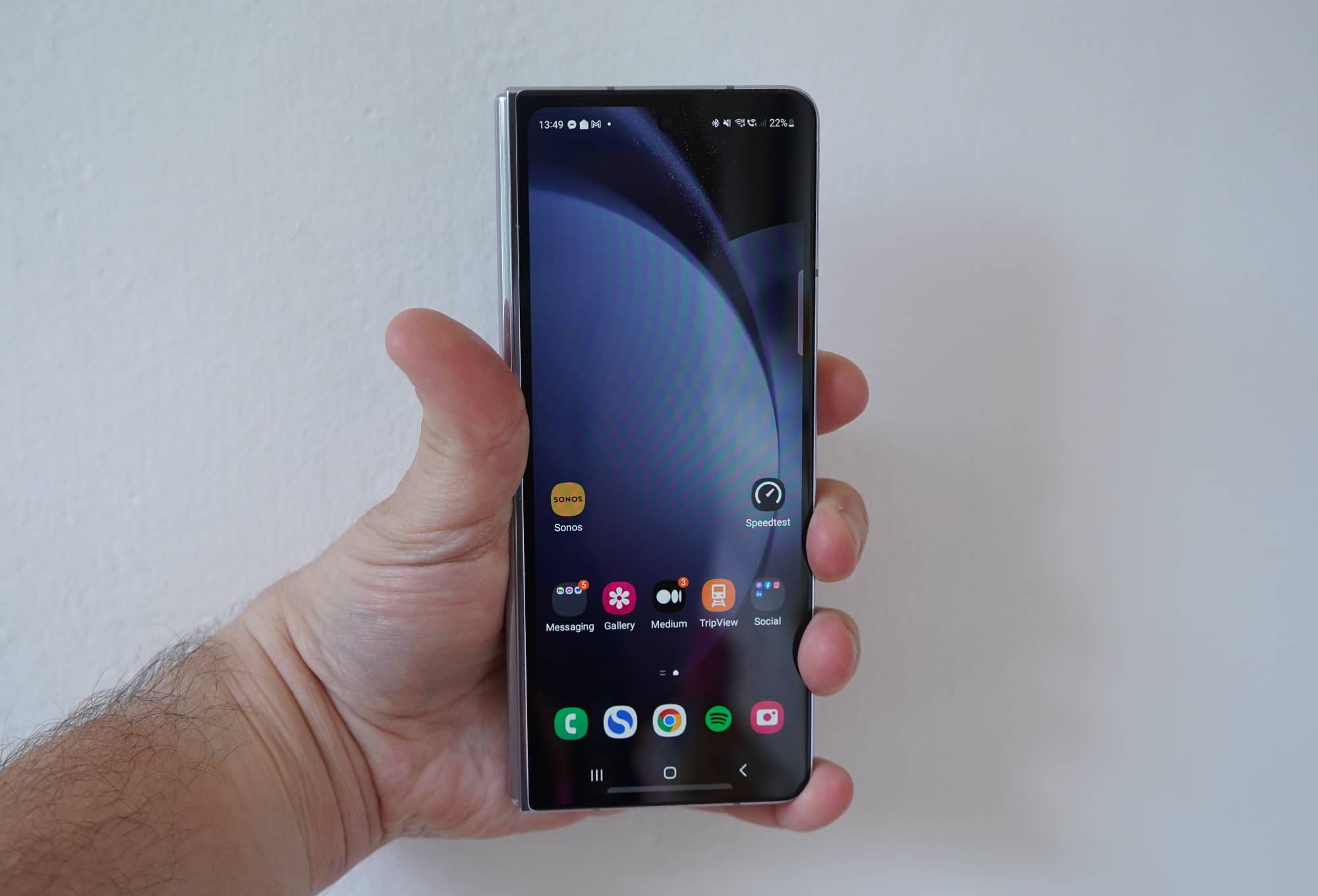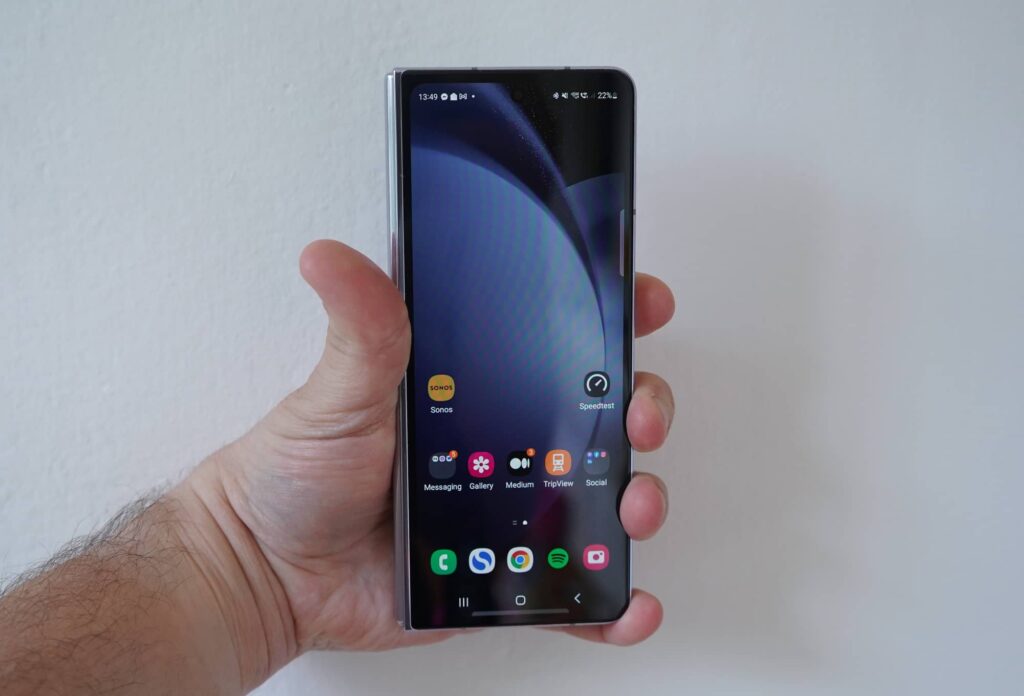 In-use
As with any foldable, using the phone is a little bit different. You don't typically just take the phone out of your pocket and get to using it, though on the Z Fold 5, you can.
Folded and collapsed, the Fold 5 has a 6.2 inch screen on the front that lets you use the phone like any other touchscreen phone. And frankly, throughout our review time with the Fold, it's the thing you're most likely to do. We spent most of our Fold 5 review in this form-factor, because it was most like using any other phone and required little to no effort.
Add in a bit of that effort and you can unfold the screen, revealing the big 7.6 inch display. Going on inches alone, it doesn't seem that much bigger, but because screen sizes are based on diagonals, it definitely is.
The slim and slender front screen of the Fold 5 is dramatically different from the super side foldable internal screen, basically giving you a small tablet to work with.
Which is also entirely the point.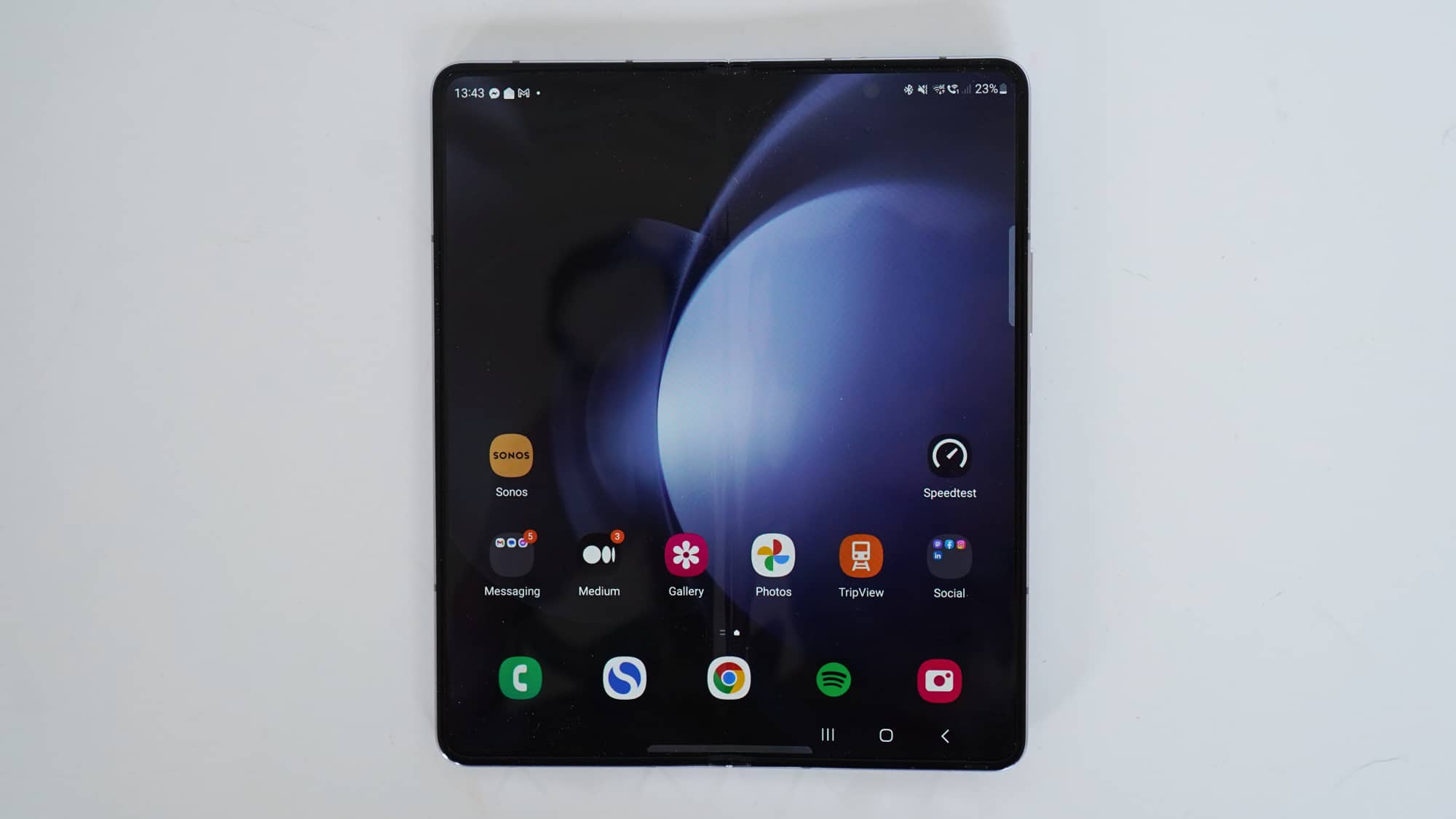 Using the Galaxy Z Fold 5 is all about giving you the best of both worlds: phone and tablet. It's a big phone with an even bigger tablet inside, even if apps don't always play nicely with the look and aspect ratio.
Samsung has attempted to balance it out using some neat software to let you multitask some, and that helps, but it still doesn't feel quite as intuitive as a standard tablet.
Maybe a stylus would help. It certainly exists, but strangely, the S Pen isn't included in the box for the Fold 5, with Samsung making it an optional extra on this somewhat pricey phone.
Yes, you'll have to spend up and buy a special case with the pen if you want to scribble on the Fold, even though the S23 Ultra comes packing the pen inside the body.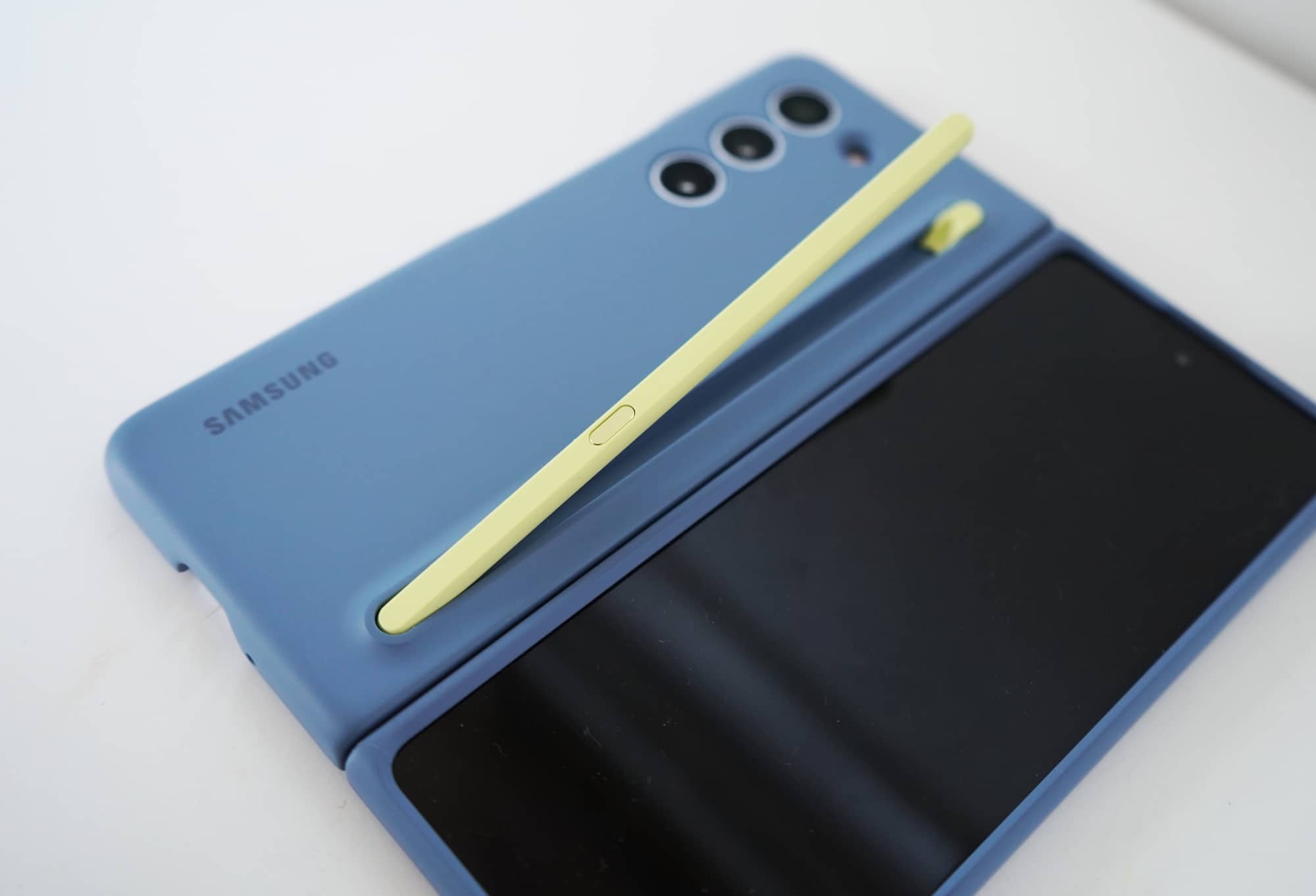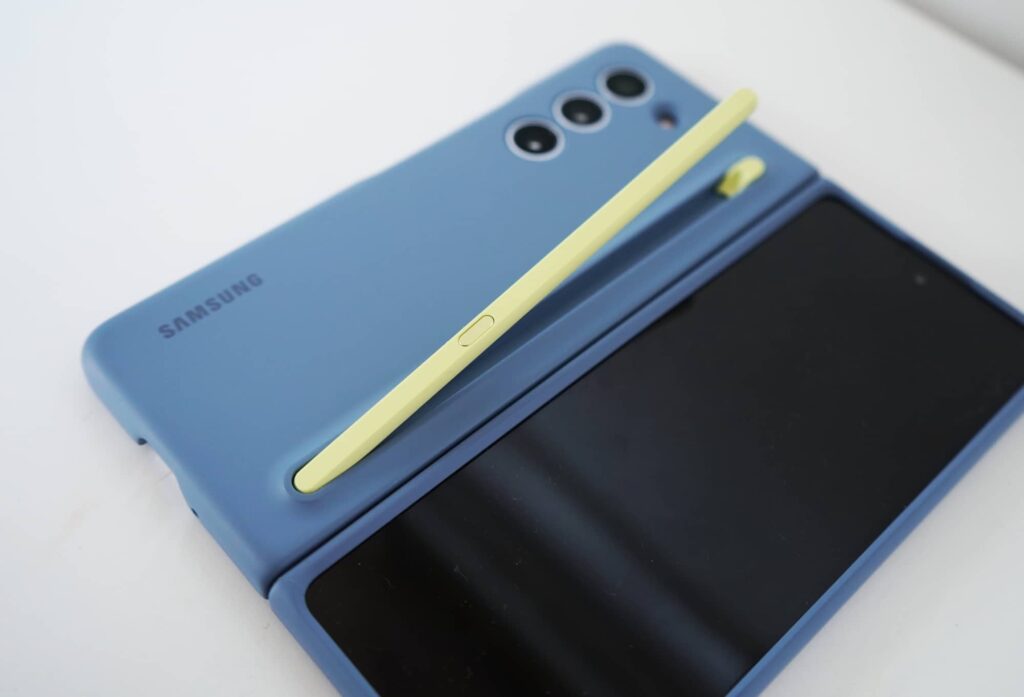 Performance
Using the Z Fold 5 delivers plenty of performance, thanks in part to the solid chip and memory combination found in the Fold.
In this generation, there's a good 12GB RAM accompanying the Qualcomm Snapdragon 8 Gen 2, which is to say that it's fast. Really fast.
Benchmark-wise, we found the Z Fold 5 delivered speeds about as good as the other Samsung with the same chip we've reviewed in the Galaxy S23 Ultra. It's a solid result, and one that you can see in the performance.
Simply put, there's little to no lag in what you end up doing, even as you jump between the smaller resolution of apps on the phone and the larger resolution on the tablet.
Mobile performance is equally solid, and our 5G tests showed cellular speeds were excellent on the phone, as well.
Tested on the Telstra 5G network in Sydney by way of Mate, while our speeds often capped out at 250Mbps, we found speeds before the limiter kicked in hit beyond it, maxing out at 360Mbps in our tests. Not bad.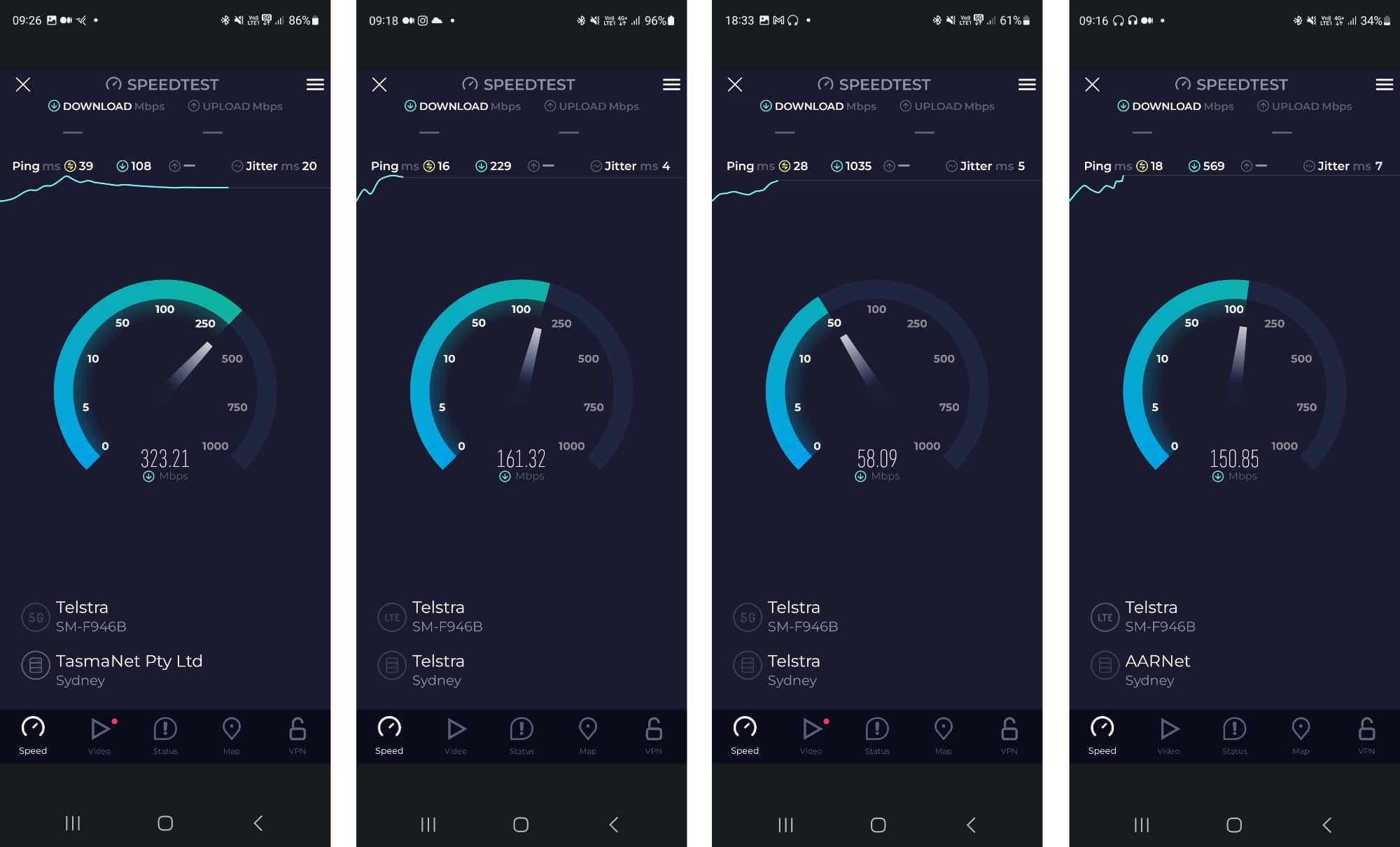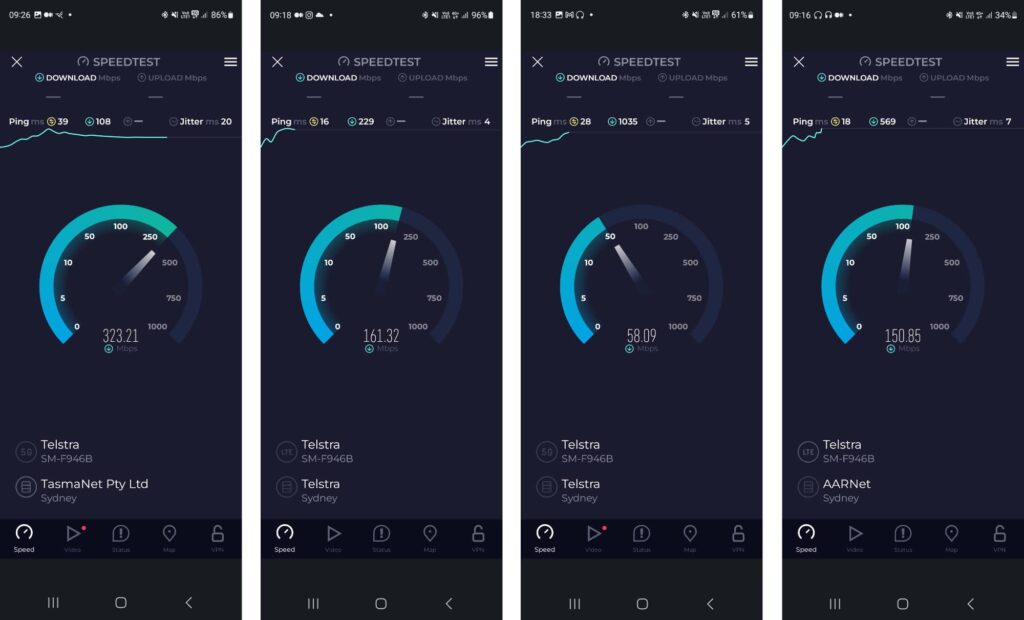 Camera
That same chip used in the S23 Ultra unsurprisingly delivers fantastic performance from the Z Fold 5, but you won't be getting the same camera set, which is a bit of a shame.
In what has become quite a thing for Samsung, it seems that spending the most amount of money on a Samsung phone doesn't get you the same level of camera prowess if you had spent the most amount of money earlier in the year.
Back in the first half of 2023, buying the Samsung Galaxy S23 Ultra would get you four cameras and a staggering 200 megapixels on that main sensor with an F1.7 lens. The combination of cameras on the S23 Ultra is such that you're covering 12 megapixels ultra-wide, 200 megapixels wide, 10 megapixels 3X zoom, and 10 megapixels 10X zoom, with that 200 megapixel camera letting you jump between the zoom ranges slightly using some cropping of sorts. Fine.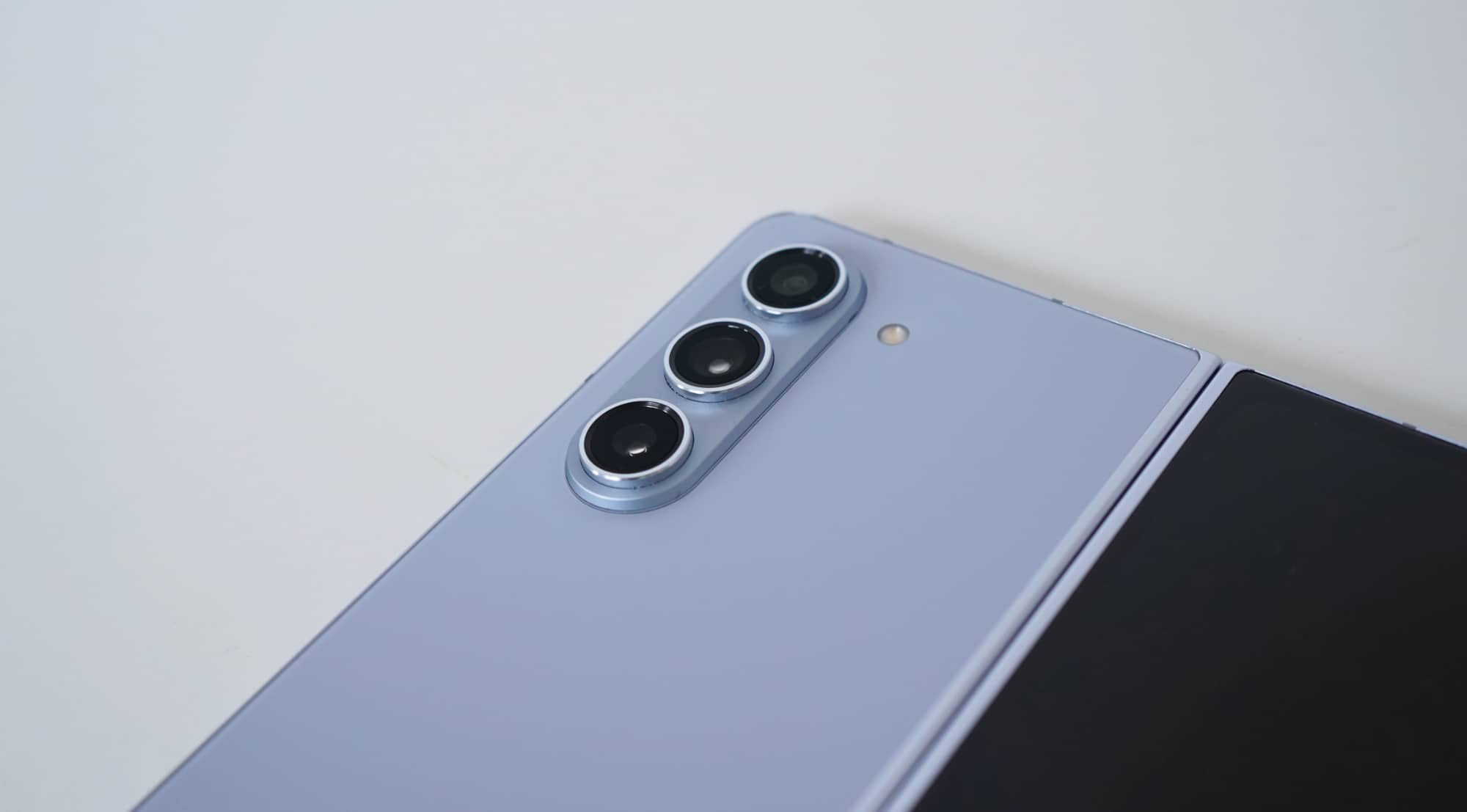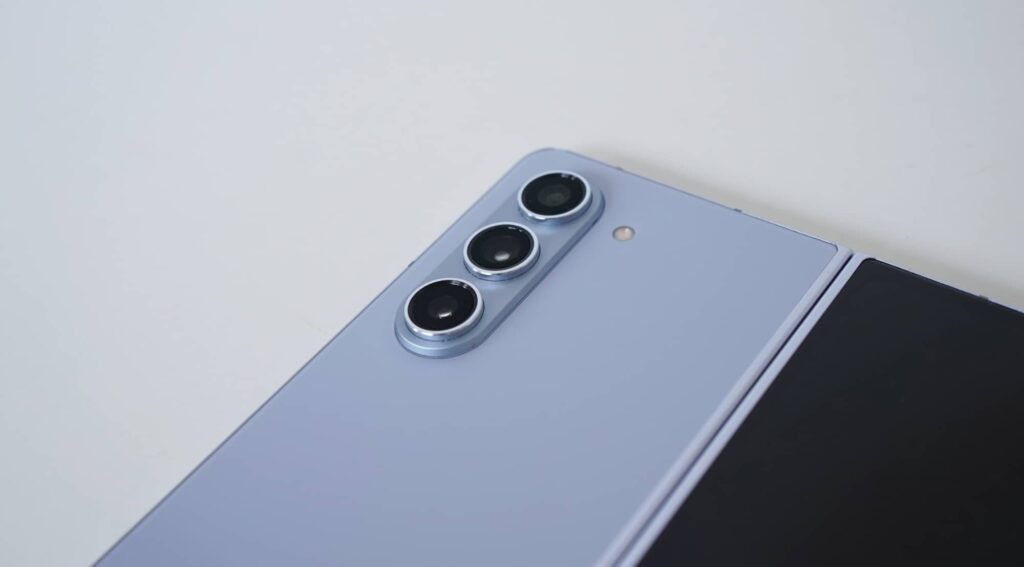 By comparison, the Z Fold 5 camera setup is more like what you'll find in the Galaxy S23, with a 50 megapixel F1.8 wide, a 12 megapixel ultra-wide, and a 10 megapixel 3x F2.4 telephoto. In short, you get a foldable phone that costs more than any other Samsung phone and yet offers the camera set of Samsung's least expensive flagship model.
Ho-hum. This is becoming a bit of a theme.
Mind you, we get aspects of this: stuffing a massive sensor and camera set into the body of a foldable you're already trying to keep the size down on wouldn't be easy. And Samsung will no doubt likely say that if you want a foldable, you're not buying it for the camera.
But at the same time, the Z Fold 5 is Samsung's most pricey phone, so it should come with Samsung's best cameras, and these aren't it.
They are still totally fine cameras, that said. They're just not the best you can find.
Testing the Z Fold 5's cameras in daylight and low-light delivered some capable images, not unlike what we experienced reviewing the S23. They're clear and sharp, with crisp details and a fairly quick shot time.
While some phones can feel delayed in taking a picture, the Z Fold 5 is surprisingly speedy, and we never came off feeling like we had lost a shot.
You'll also be able to use that rear camera system for selfies thanks to the extra front screen. Press the selfie cover screen option while inside using the big 7 inch screen, and the front screen will switch on allowing you to use the 50 megapixel camera for selfies if you want.
Samsung does spoil you a little here for selfie choice: there's a 10 megapixel selfie camera on the front screen, a 4 megapixel under-screen camera on the main big foldable screen, and then that 50 megapixel rear camera that can also be used for selfies. Pick one and you'll be right.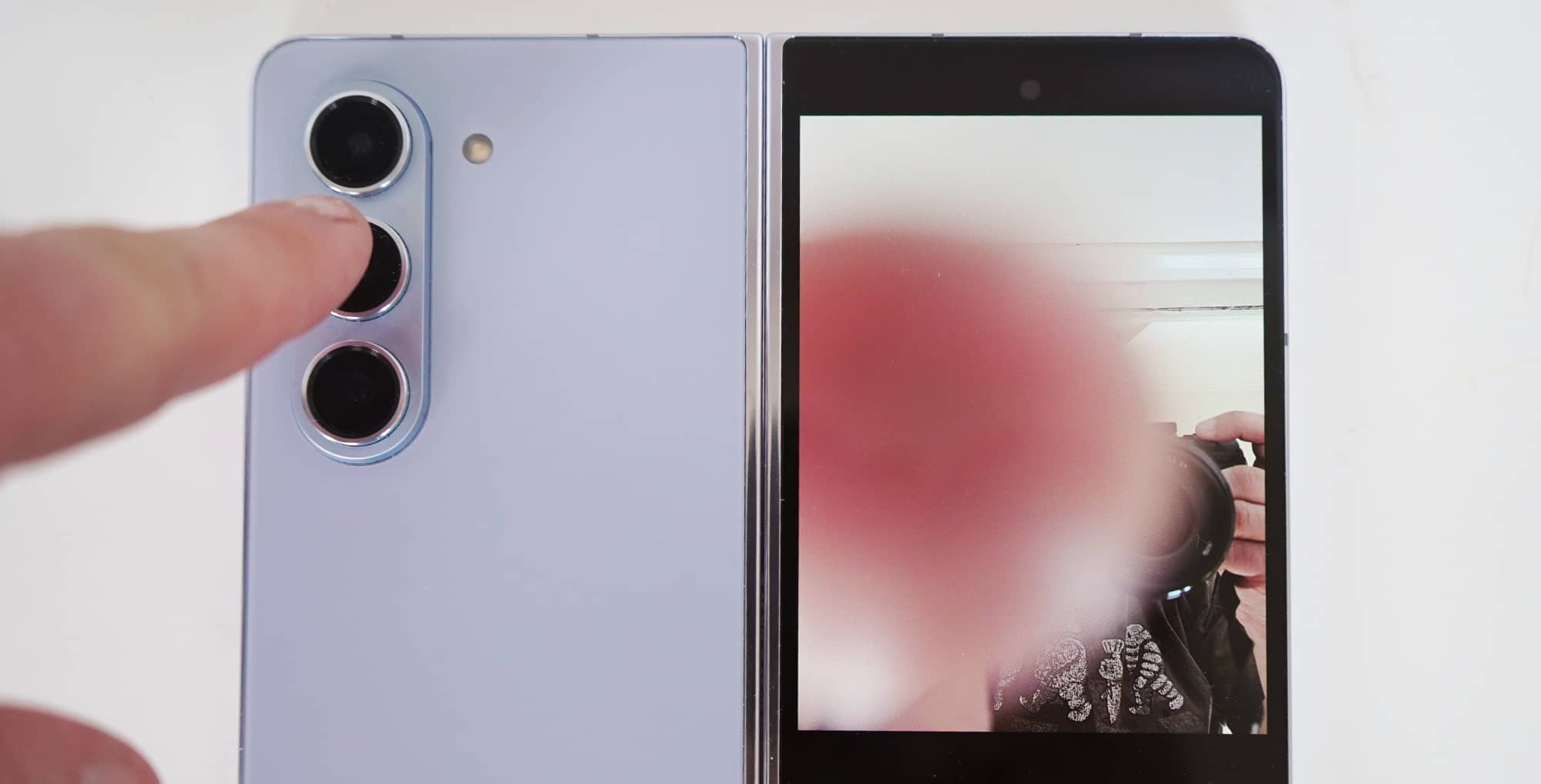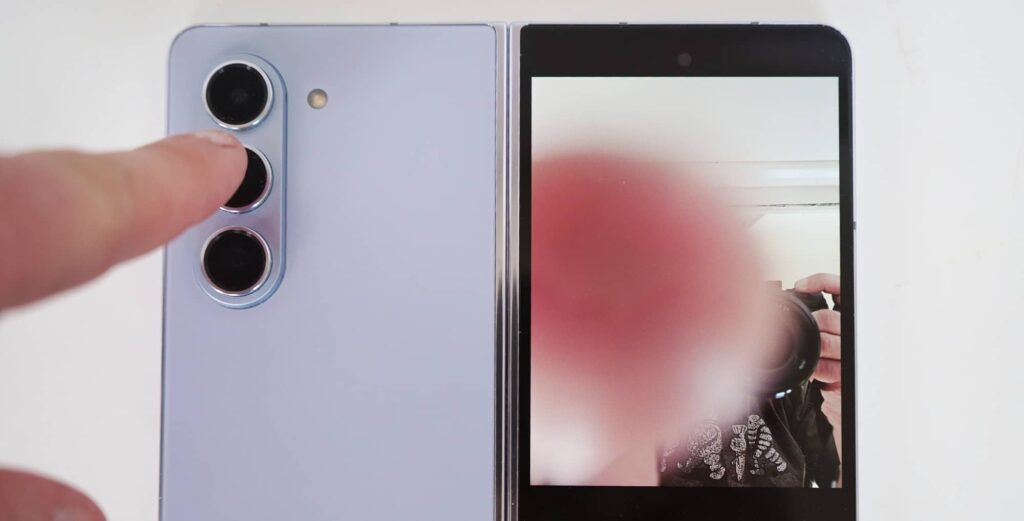 Battery
You'll be right in other areas, too, such as battery life. That surprised us in this generation, and we think Samsung's use of the latest Qualcomm chip could be a saving grace in battery life, as the battery life feels somewhat more usable than previous generations.
Under testing, we found a full day was possible and we found a little more out of the phone. That roughly amounted to 28 to 30 hours of our regular use with the Fold 5 or roughly four hours of screen time.
For most people, that's likely to mean a nightly charge, but if you lean on your phone a little less, you'll find it can handle a full 24 hours.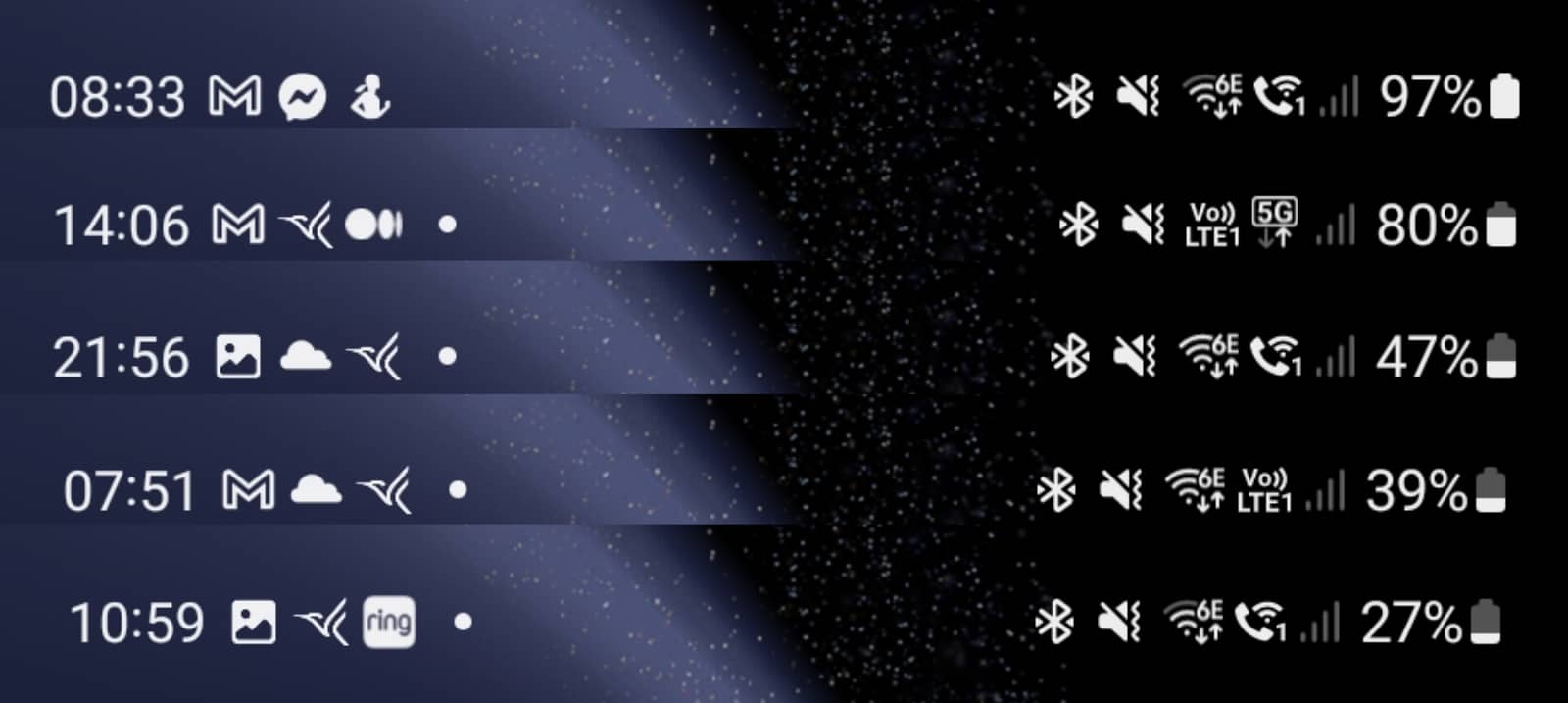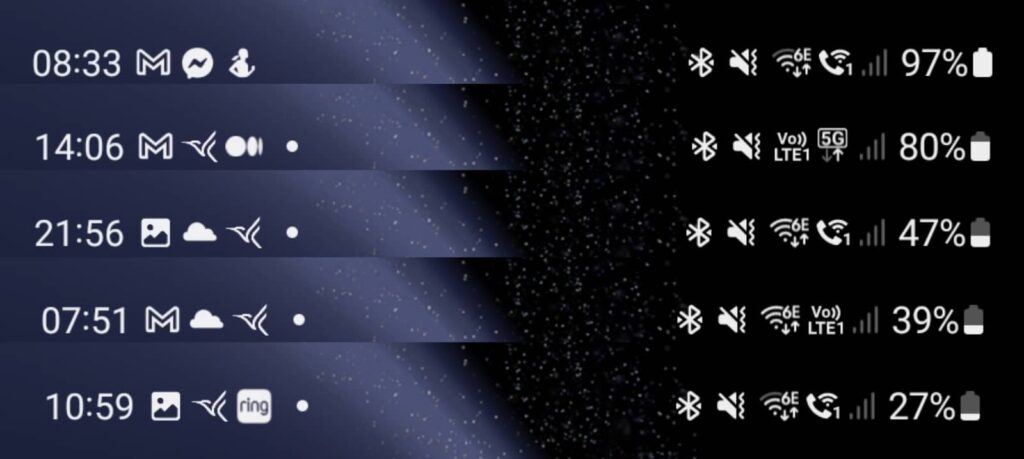 Value
But while the battery life was better than we expected, the value is still a bit of a sore point.
A few years into foldables, the tablet variety still isn't any less expensive. In fact if anything, the technology seems to be going the opposite way and getting more pricey overall.
In 2023, the Samsung Galaxy Z Fold 5 is the most expensive phone of the year (so far), fetching a minimum of $2599 and a maximum of $3149 in Australia. Between those models the difference is storage, with 256GB costing $2599, 512GB fetching $2799, and 1TB achieving that eye-watering price tag of $3149. Yikes.
You don't even get the S-Pen with the Z Fold 5, which will add another $169 to the cost, making it a roughly $3K phone regardless of the model you pick.
The screen technology may well be cool and fancy, but three thousand dollars is a lot of money to part with for a phone, especially one that doesn't feel quite as up to scratch in every department.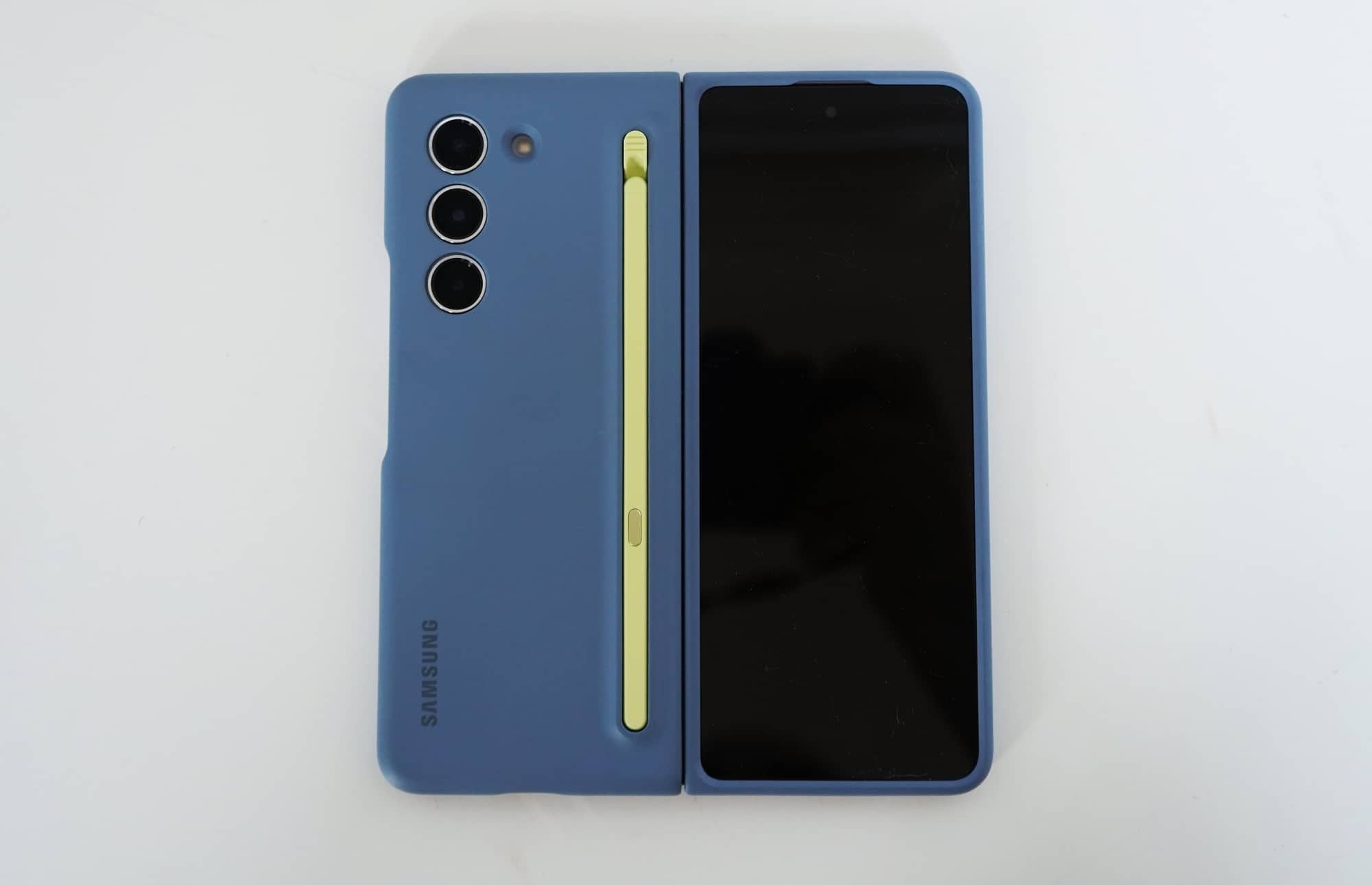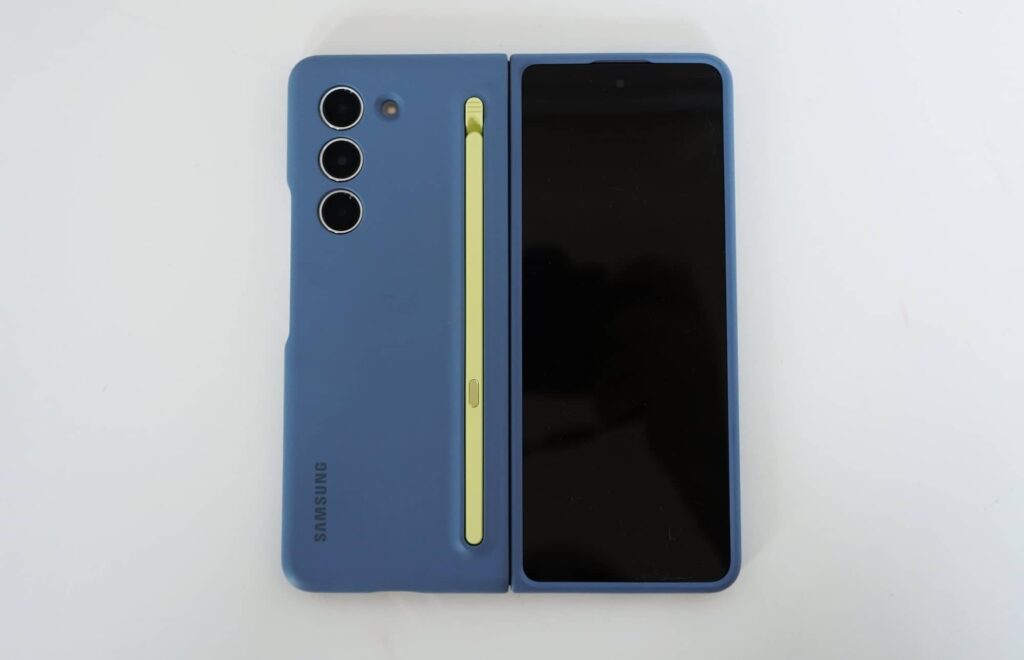 What needs work?
Take those cameras which could easily be better. Paying $3K should get you better cameras than the standard S23, and yet not here. Samsung didn't even give you the S22 Ultra's 108 megapixel camera, which would have been more megapixels than even this model gets.
The lack of an included S-Pen is also a surprise, and it should really be there. In fact, that S-Pen should be a part of the screen design, much like it is on the S23 Ultra.
Glance at Samsung's S23 Ultra, and you'll find the S-Pen clicks out of the bottom of the phone, much like it did on the old Note models. It's an altogether handy design that allows you to get the S-Pen when you need it and ignore it all other times.
And yet here in the Z Fold 5, the S-Pen is not only an optional $169 purchase, it's one that only connects to the phone by way of a case.
Five generations in, it feels as though everyone knows where Samsung should be evolving the design, and yet Samsung isn't there yet.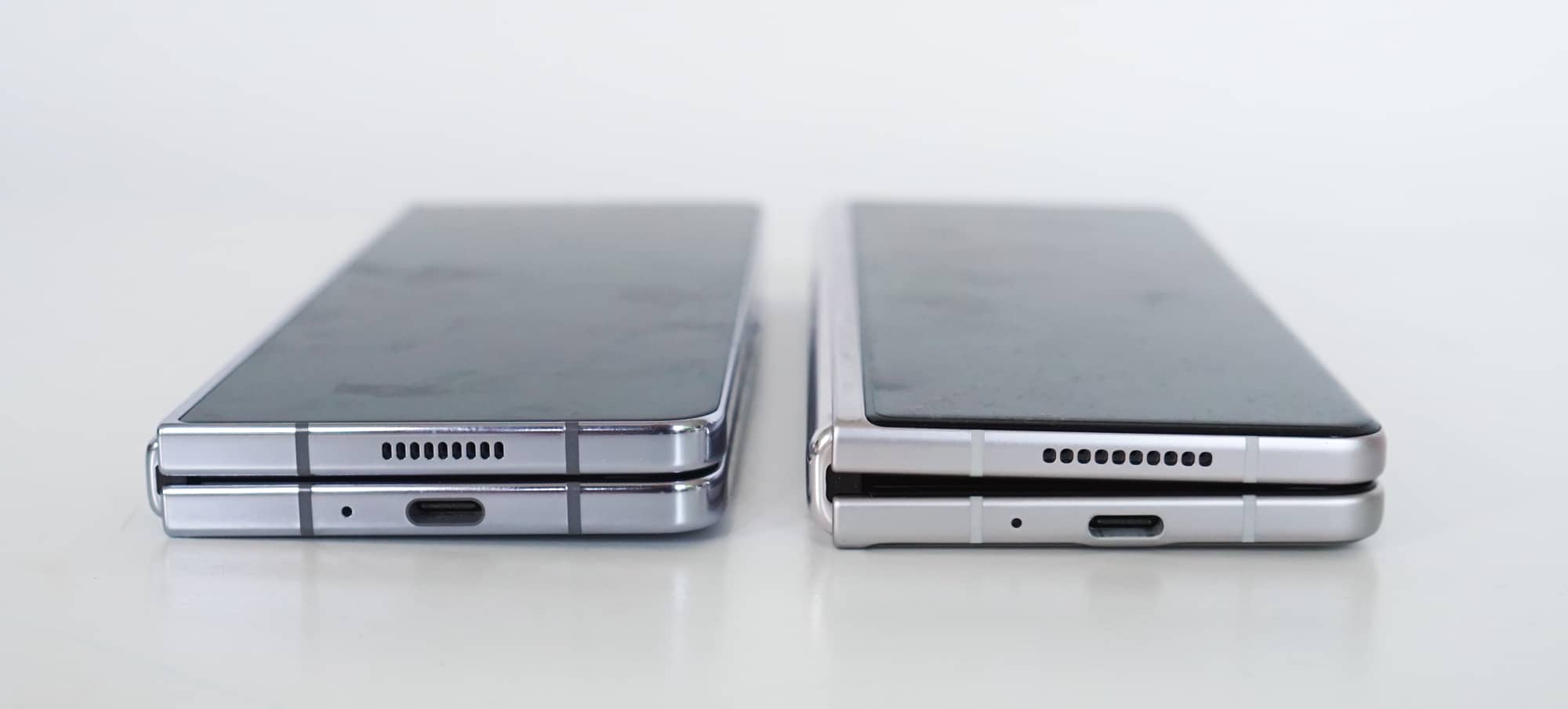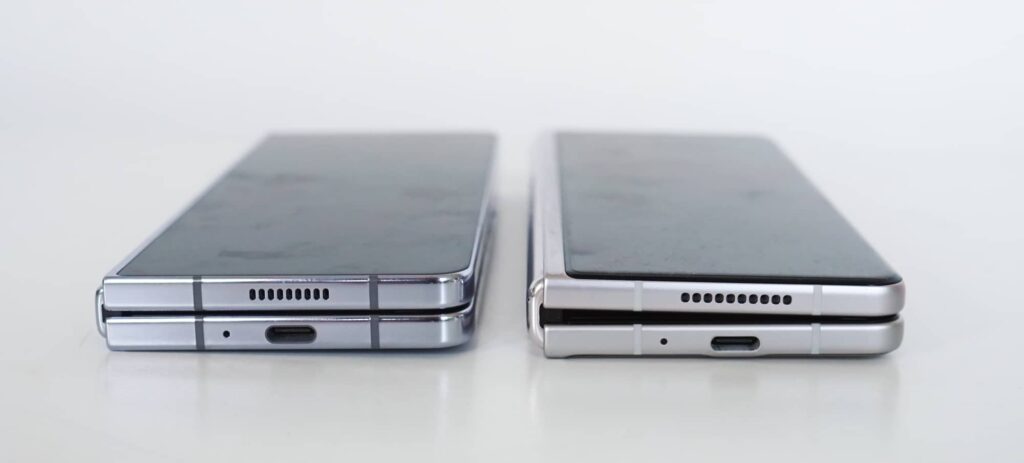 We also can't shake the feeling that the Z Fold 5 is much more than a spec update.
It's not entirely, and that thinner hinge really gets the message across that there's more to this phone than mere processing changes, but not that much more.
You won't find a lot of difference out of the Z Fold 5, especially in comparison with previous models. It's a little slimmer and marginally more comfortable in the pocket, but there aren't a whole heap of new features to set your eyes on fire.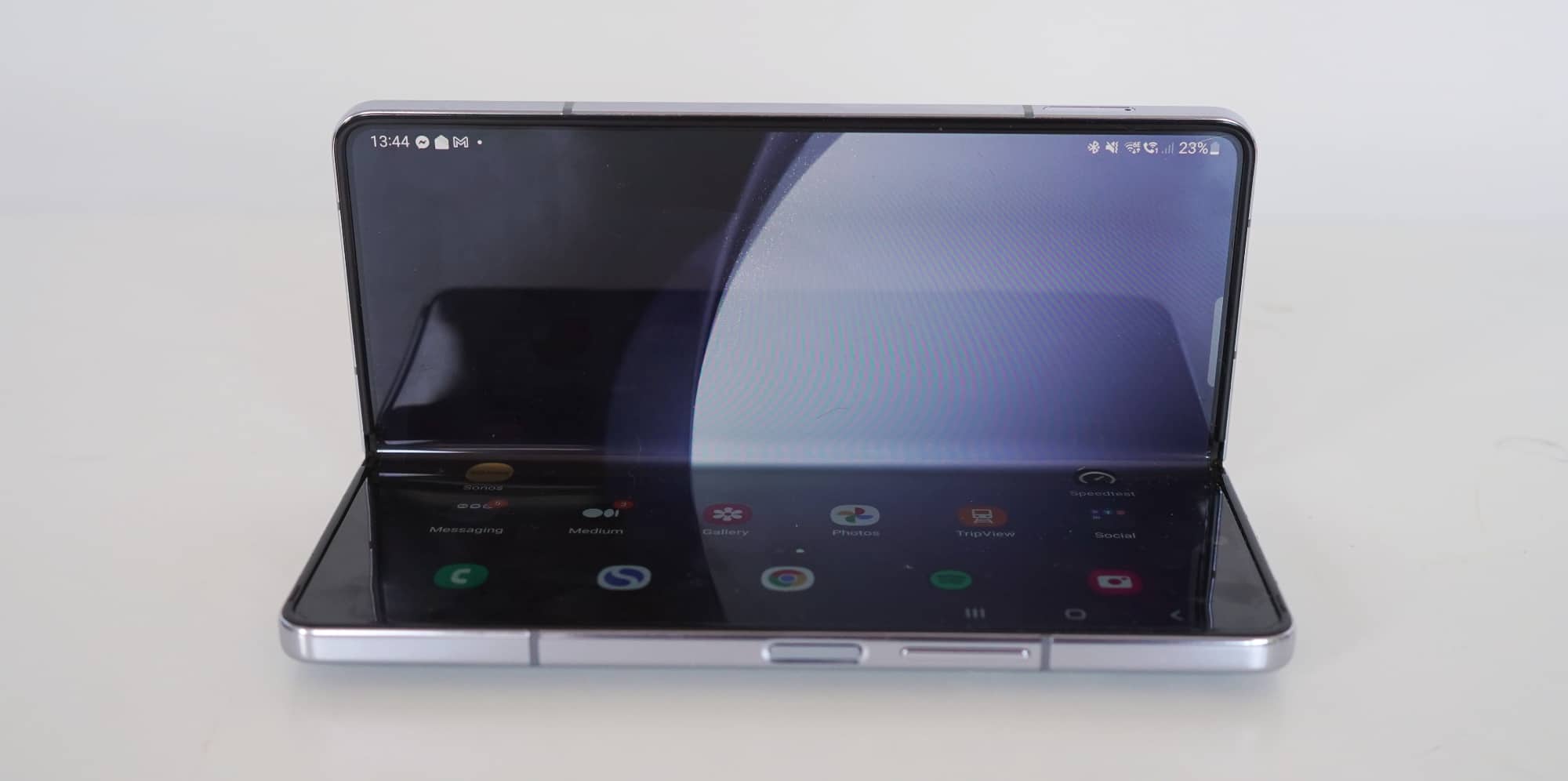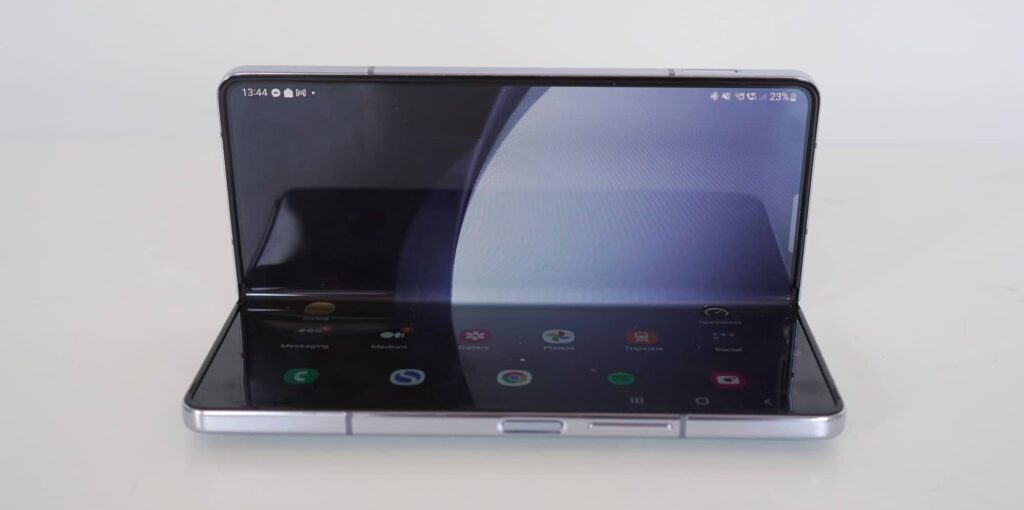 Final thoughts (TLDR)
A few generations in, Samsung's Galaxy Fold is still one of the company's most intriguing ideas. Very few competitors have truly tried taking it on, and here in Australia, it is still the only foldable tablet that is readily available. We even saw someone on the train the other day with one, albeit a previous generation.
They are rare and clearly not in the mind of every phone owner, but the Galaxy Fold is exciting because of what it represents: true convergence in a foldable device. Why carry around both a phone and a tablet when you can have 2-in-1?
The problem with this year's model is that beyond the marginally slimmer design, the Fold 5 doesn't feel exciting. Add to that the sheer cost, and it's hard to get excited about this type of foldable right now.
Comparing the Samsung Galaxy Z Fold 5 against the last Z Fold model we reviewed — the Z Fold 3 — reveals a problem keenly buyers might run into: the differences can seem so minor, you might be best saving the money and opting for the older model.
That's an issue with any old vs new comparison, of course, but in the Z Fold 5, the differences are basically camera, system spec, and thickness. Based on the comparison photos we took, we're not sure that last one will hold up in any meaningful way.


For folks upgrading from an old Fold to a new one, there's really nothing major to consider here. Your old Fold will probably be much the same, and an update will gloss over changes, compared to what an entirely new phone will be like.
As an example, a change from a Z Fold 3 to an S23 Ultra may lose the foldable screen, but will give you a built-in stylus without a case and an impressive new camera array the likes of which the Z Fold 5 cannot compete with.
However, new buyers might still be intrigued, provided they can get over that price hump.
And we get it.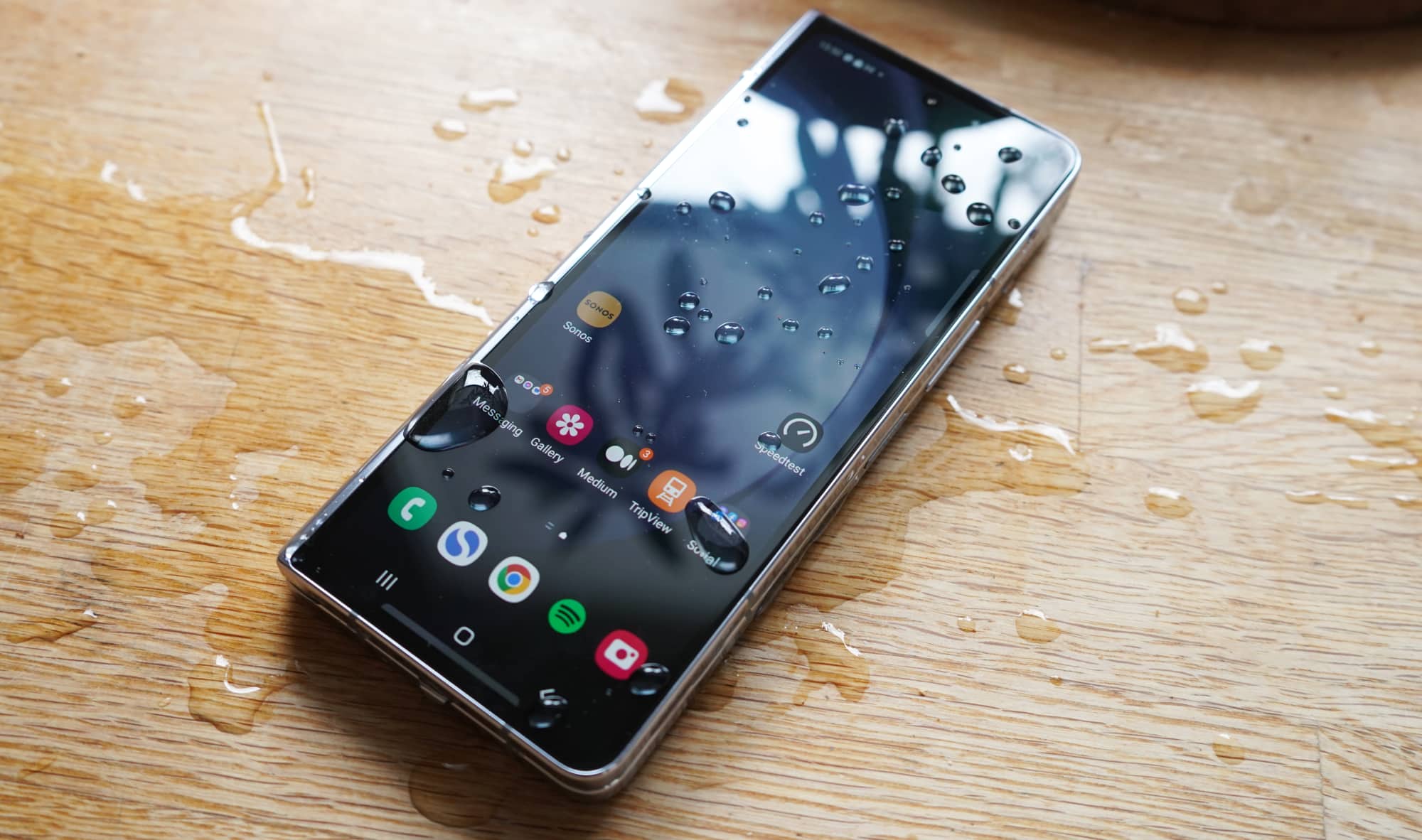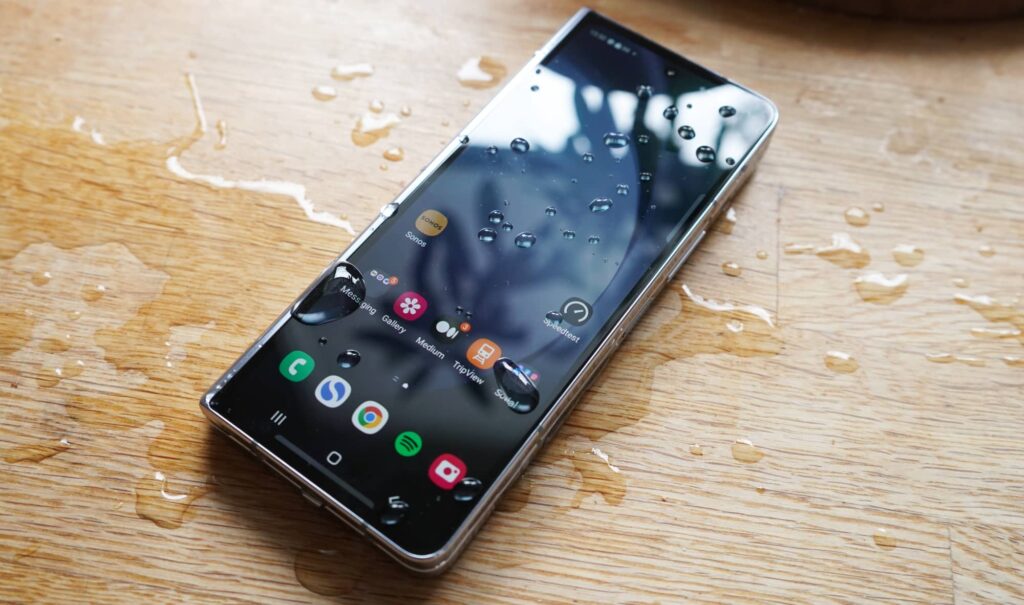 There is something exciting about what Samsung has created. This foldable is the closest you can get to bringing a tablet comfortably in your pocket. It's intriguing.
But it still needs work, and a few generations in, feels like it's stagnant.
We're not sure where the company goes next, but the Z Fold 6 will need something other than specs to stand out and truly evolve the Fold beyond iteration, because right now, a costly iteration is mostly what it is.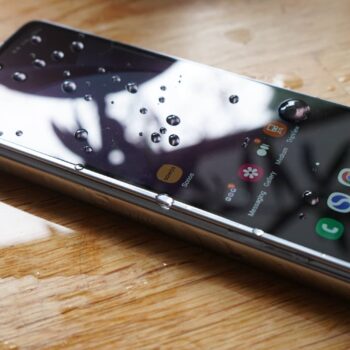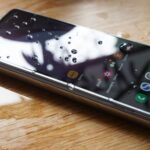 Samsung Galaxy Z Fold 5
The good
Still a cool concept
Slimmer than previous generations
Powerful
Water resistance
The not-so-good
Expensive
Cameras can't match the S23 Ultra, even if this is a more pricey phone
S-Pen costs extra
Pen can only be equipped in the case
Doesn't do a whole lot of different
Feels like a spec update