At IFA in Germany, Belkin is giving people a bit of a preview with what they can expect from charging phones in the new year.
The mid-year consumer technology show that is IFA (which occurs just after the middle of the year) is revealing some interesting gear in audio, but that's not all it has in store.
While we've seen a few earphones, a wearable, and are frantically writing a bunch more, there's a glimpse of what we can expect in other areas, as well.
Belkin has also been there talking about a bunch of things it has on the way, and while much of it won't be out until next year, it does give us a guide of what we can expect in other devices, as well as some of the cool accessories and peripherals to look forward to.
What's new and coming, and how will it affect other devices?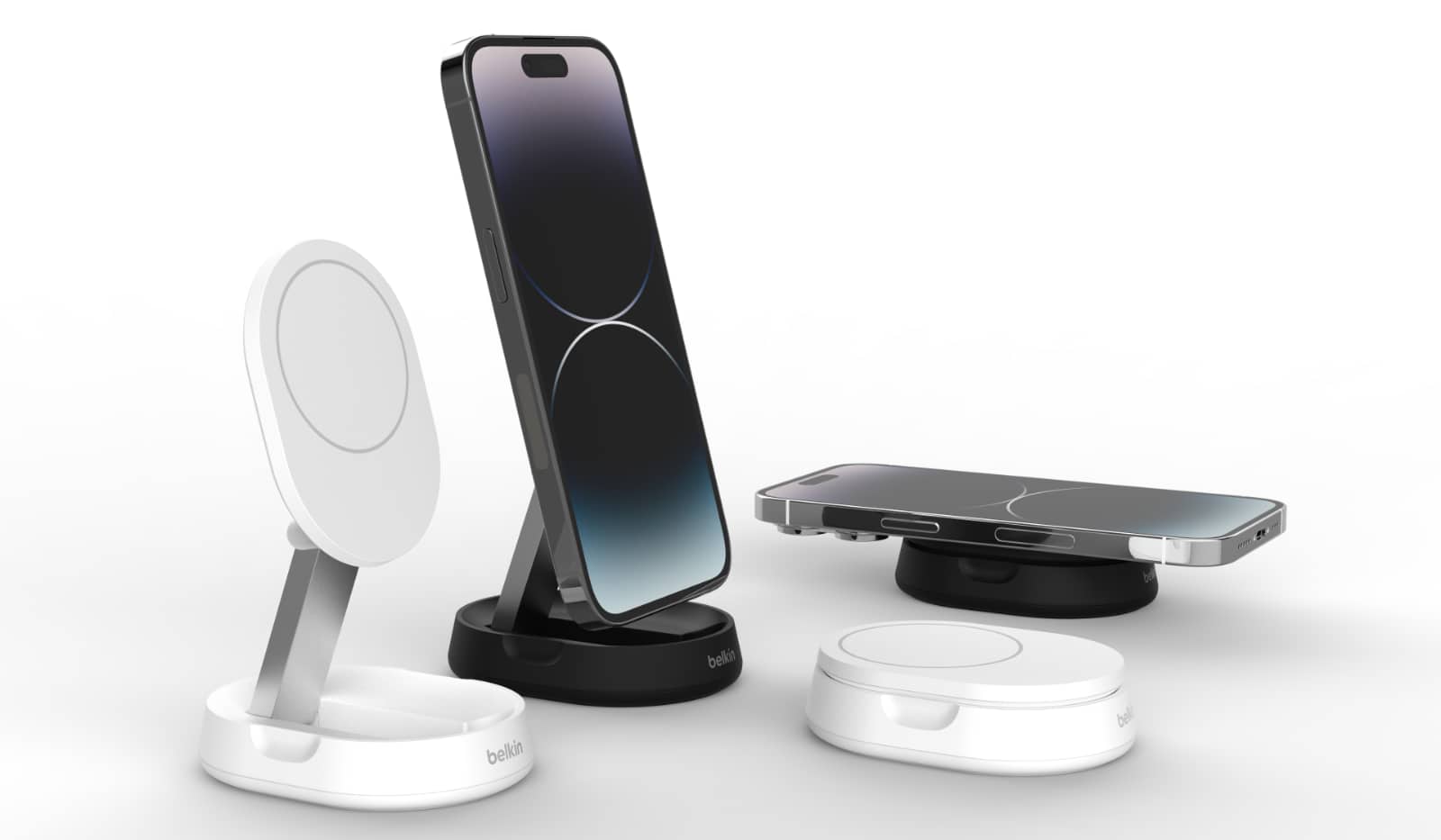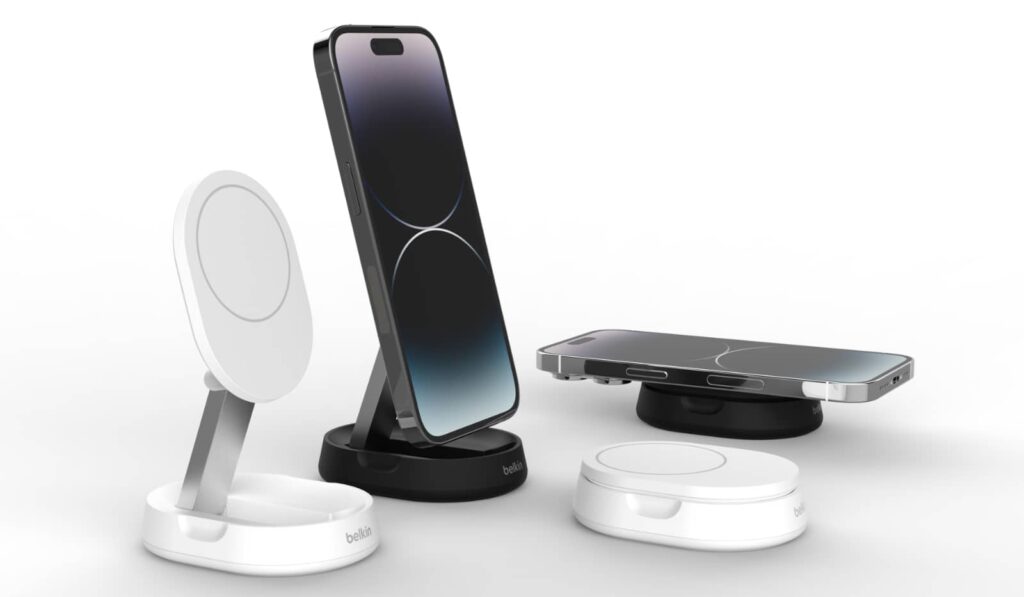 Magnetic wireless charging coming to phones
First up, there's good news for the next generation of wireless charging in Android phones, because they'll be getting a feature more like what Apple offers in its phones: MagSafe.
Android phones won't specifically get MagSafe — that's Apple only — but it will get something similar, as Qi2 looks set to rock up next year, delivering a magnetic holding plate that not only holds a phone in position, but provides a constant level of charge wirelessly using the Qi standard.
In short, Qi2 is MagSafe for everyone, and Belkin looks to be ready for it, announcing the BoostCharge Pro 3-in-1 Qi2 wireless charging pad, which will come as a 2-in-1 charging pad with a USB-C port on the side to charge a third gadget, the Apple Watch.
There's also a BoostCharge Qi2 Wireless Pad to Stand, which is a "convertible" charger of sorts: it stands up, holding and charging a phone, and then lies down. Think of it as a way to keep your phone charged in either position.
Belkin will also have a regular Qi charge BoostCharge Pro for older devices, because Qi has been in wirelessly charged gadgets without magnets since around 2008. Not every phone has it, but those that do typically don't use magnets to hold them, outside of models from the iPhone 12 range and higher.
Wild wired chargers
Wireless charging won't be all that's coming. Belkin also has some GaN goodness in the form of a staggering 140 watt charger for the wall, including three USB-C ports and one rectangular USB-A port.
Now that most phones, tablets, laptops, headphones, speakers, and even cameras support the USB Type C port, an all-in-one charger makes sense. Bigger than Belkin's initial GaN chargers,  the release of the  BoostCharge Pro 140W GaN wall charger could essentially be the one stop shop for chargers when you go on holiday or work trips.
If you need a more portable solution, Belkin has a BoostCharge Wall Charger with a Power Bank, offering a 25W wall charger that includes a 5K power bank. Basically, it'll mean you'll be able to charge your devices both on the go and at the hotel all from the same gadget.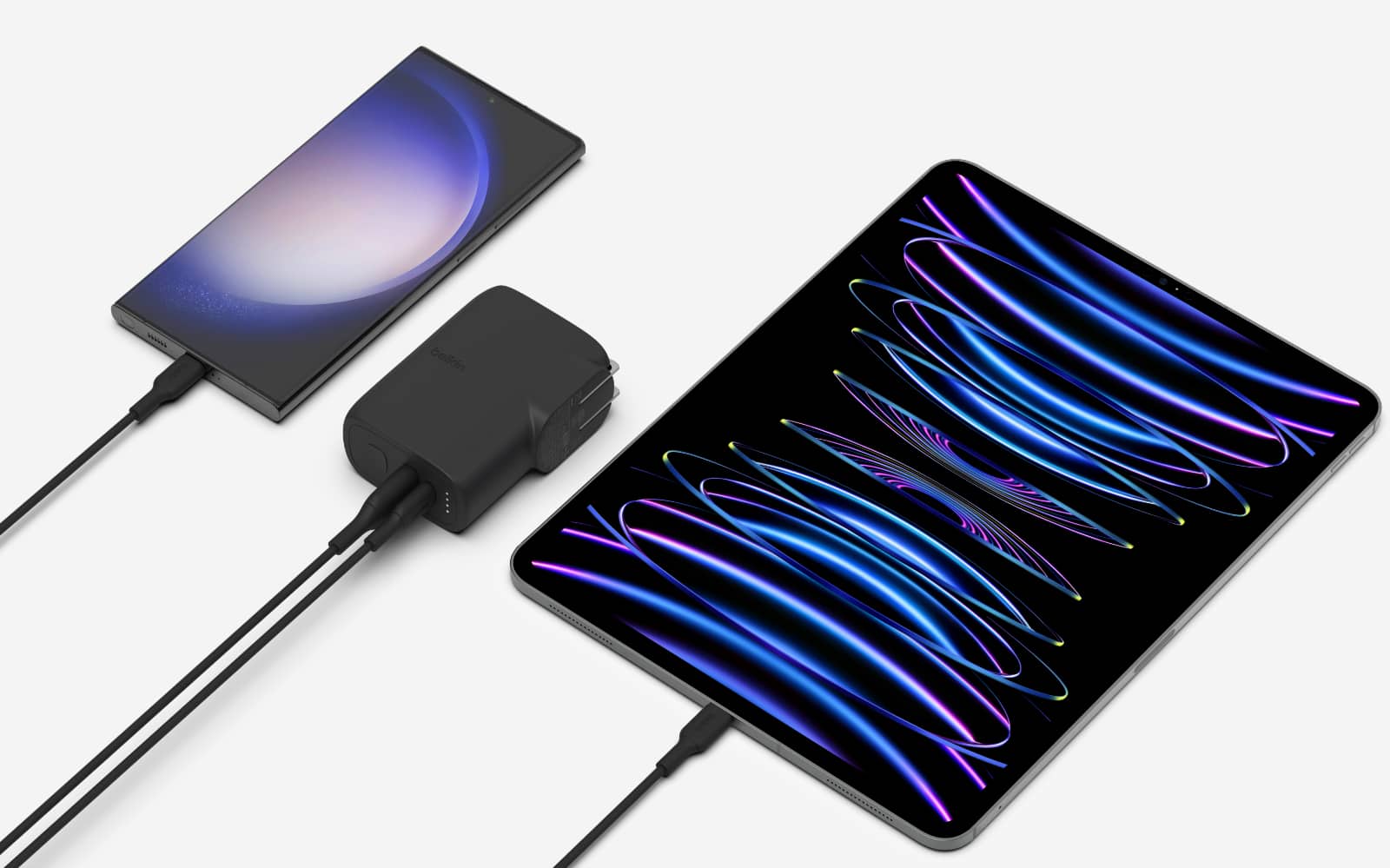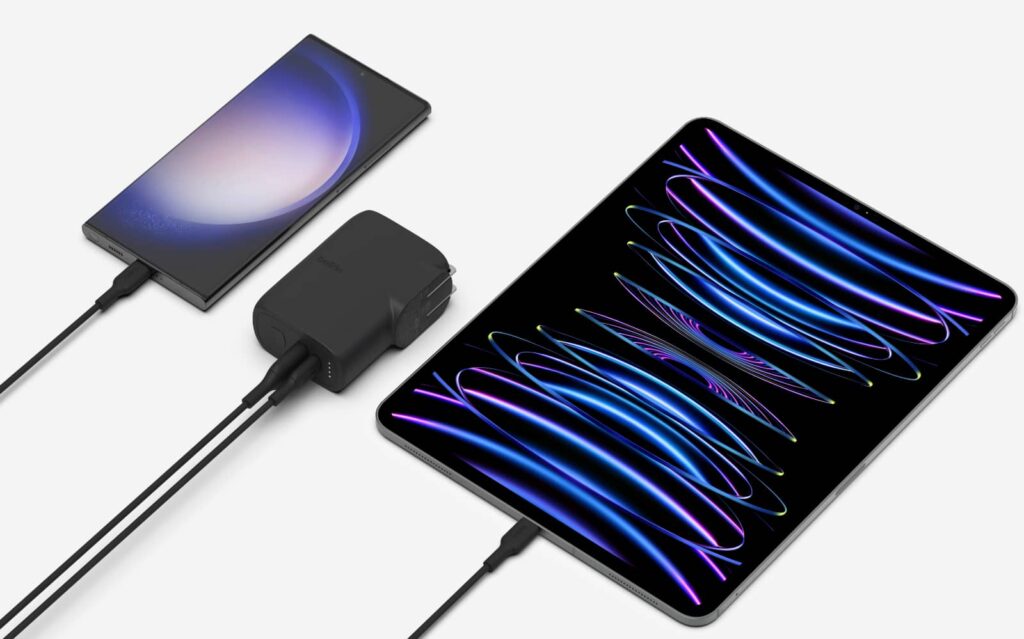 Multimedia gadgets, too
Belkin's IFA announcements also cover a Thunderbolt 4 hub capable of handling five gadgets, two monitors, and power delivery up to 96W in the Connect 5-in-1, and there are also some headphones, too.
A pair of headphones made for work will come in the boom-mic equipped SoundForm Adapt, which will feature foam pads and a foldable design, while the SoundForm Inspire are a pair of Belkin kids headphones with an 85dB volume limit, a boom mic, and a 3.5mm port that will work with headphone sharing.
Headphone sharing isn't something many headphones get, but the idea is simple: using a 3.5mm headphone jack, you can plug in a second pair of headphones and share the sound from the main pair with another. For siblings watching the same thing in a car or mid-flight, it means one tablet can work with two pairs of headphones at the same.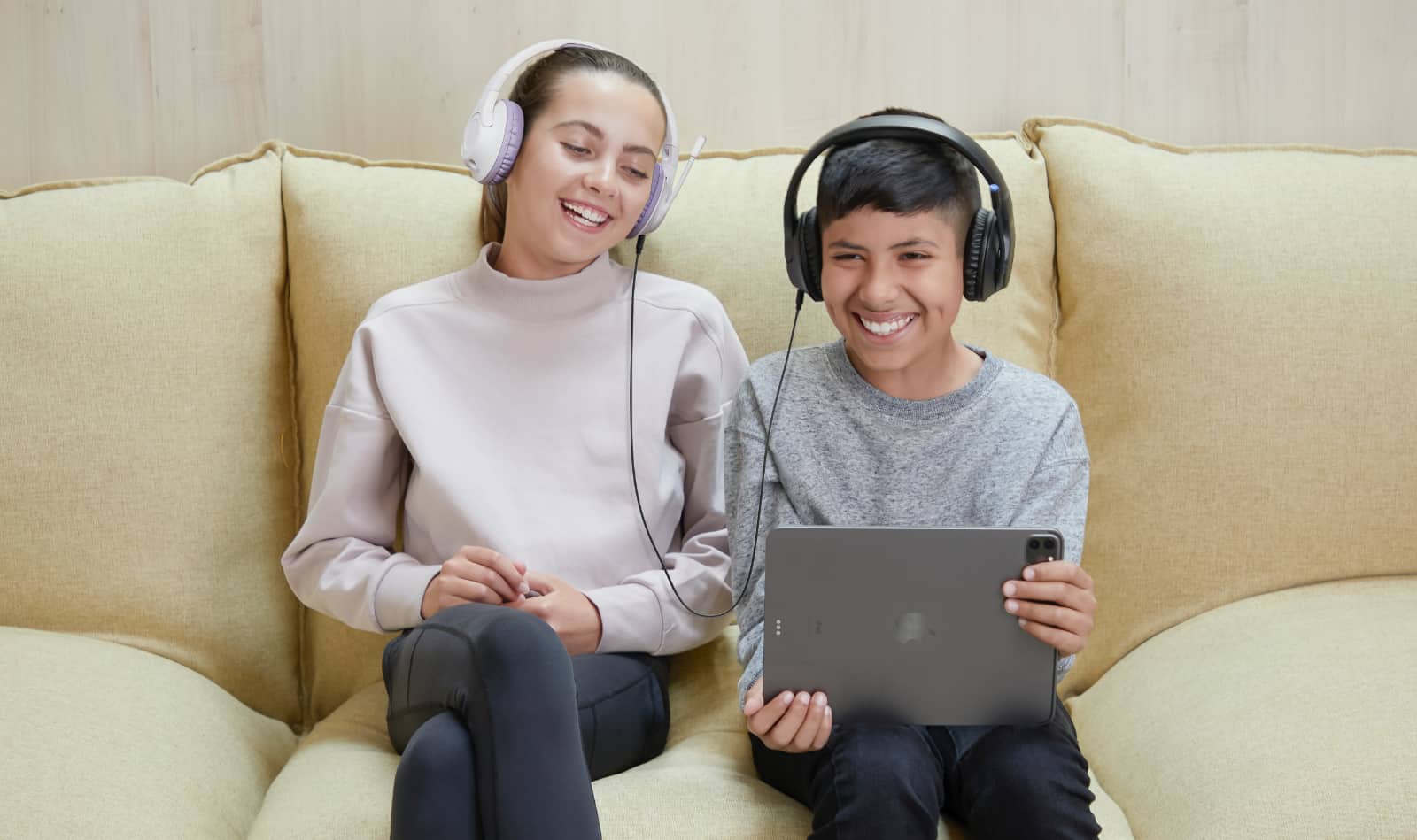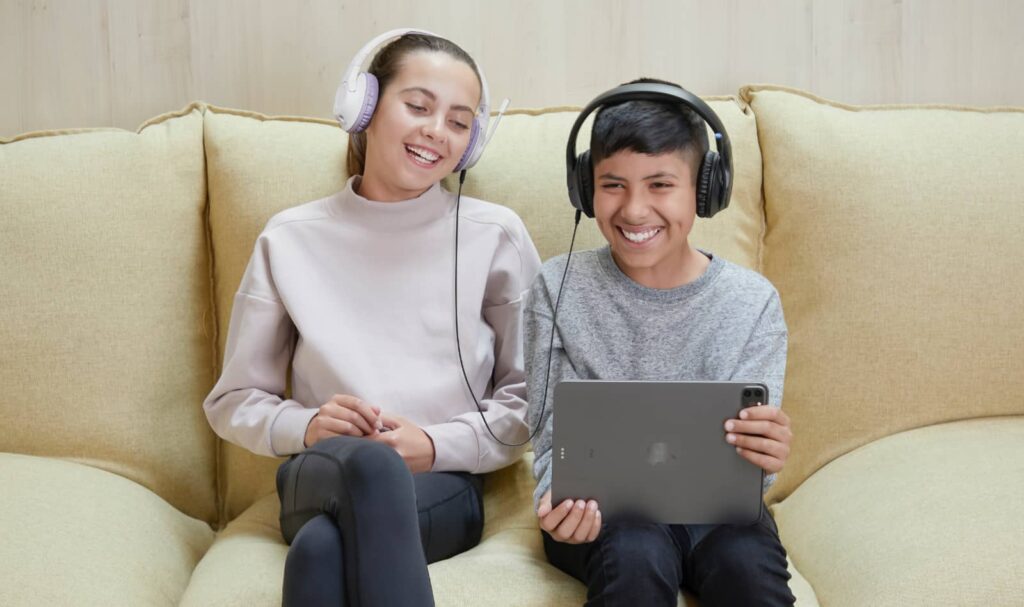 Expected availability
Interestingly, Belkin is keeping up with its commitment to greener products with this announcement, noting that its new products will use post-consumer recycled plastics, though you shouldn't expect them in stores immediately.
Rather, Belkin's Australian arm suggests these gadgets won't see release until next year, with local pricing and availability expected in early 2024, likely following CES 2024 in January.