Two years on from Sony's best earphones yet, the WF in-ear XM series is getting better as the XM5 boasts improvements to nearly every aspect.
The battle for the best noise cancelling earphones is heating up, as Sony adds to its long-running "X" range of ANC products.
We've seen several over the years, starting with the MDR-1000X headphones back in 2016 when Sony basically announced an intention to take on Bose with its own noise cancelling pair.
Since then, we've seen Sony deliver solid pair after solid pair, and not just in the world of headphones. The company behind the Walkman has managed to shrink the hardware down to a more portable pair of earbuds and earphones several times over including the 1000XM3 in 2019 and the 1000XM4 two years later in 2021.
Now there's a new pair, as Sony looks set to improve things once again in the WF-1000XM5, launching a model aimed at taking what worked in the over-ear WH-1000XM5 and delivering it in a smaller form-factor.
What's new in the WF-1000XM5?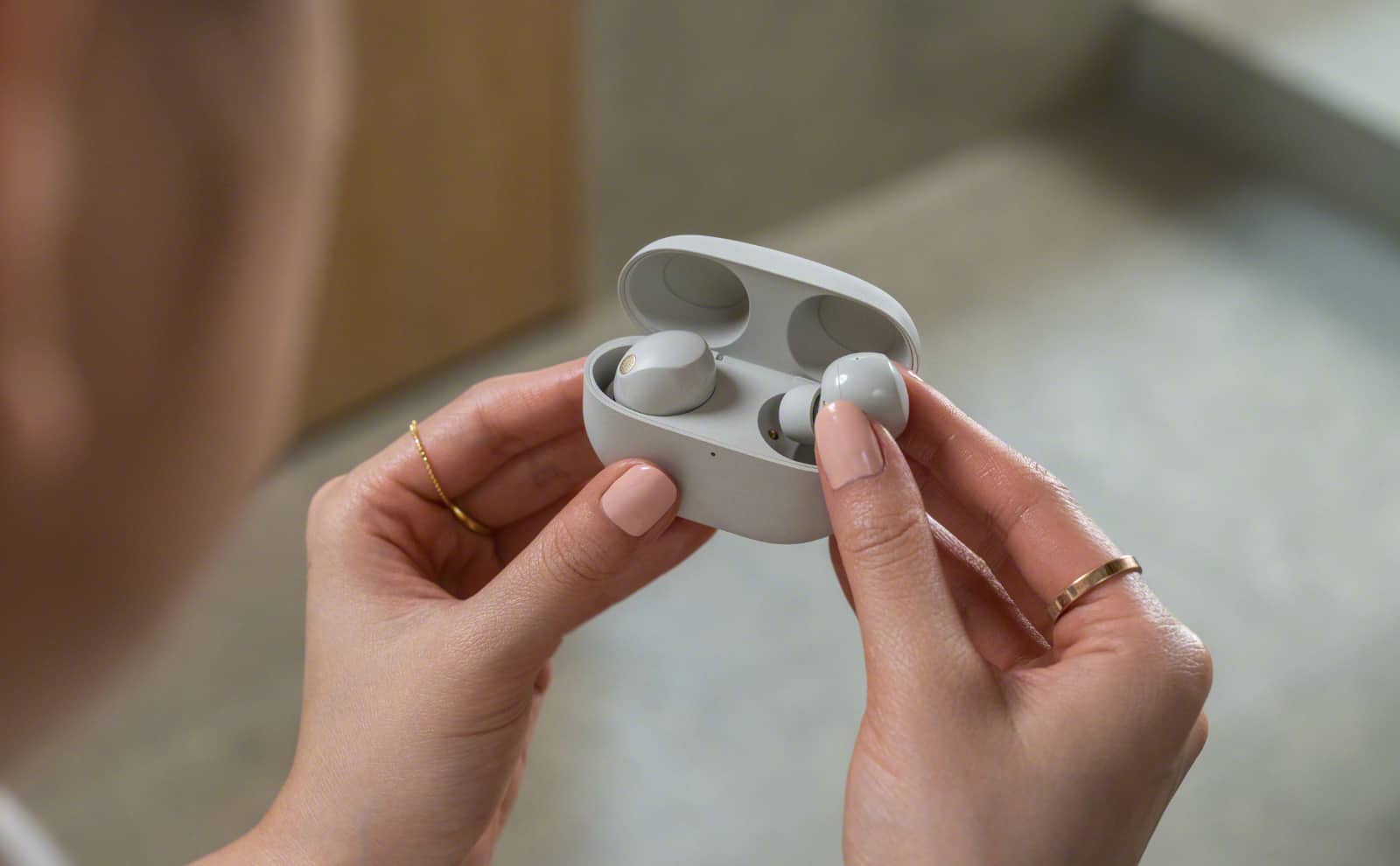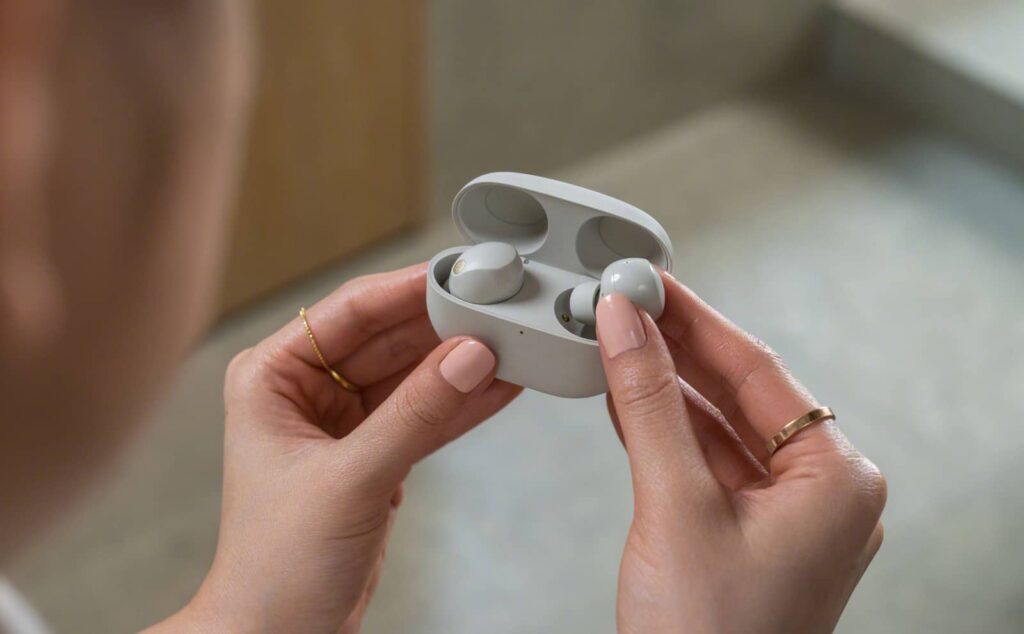 More than just this year's refinement of the Sony WF range — the in-ear flagship — the WF-1000XM5 changes the design slightly, reducing the size of the earphones while increasing the driver.
Even though they look smaller, the WF-1000XM5 uses an 8.4mm driver compared to the 6mm of the WF XM4. It's not exactly a small difference, and it comes with a new name and some improvements to the processing, as Sony's 8.4mm Dynamic Driver X gets the ability to handle a wider range of sounds helped in part by the newly developed Sony V2 integrated processor.
That's not the only chip new to this pair, with the Sony QN2e noise cancelling processor handling the cancellation side of things.
The combination unlocks improvements to the audio and covers 24-bit high-res audio support, working over LDAC, and even including a degree of spatial sound, as well.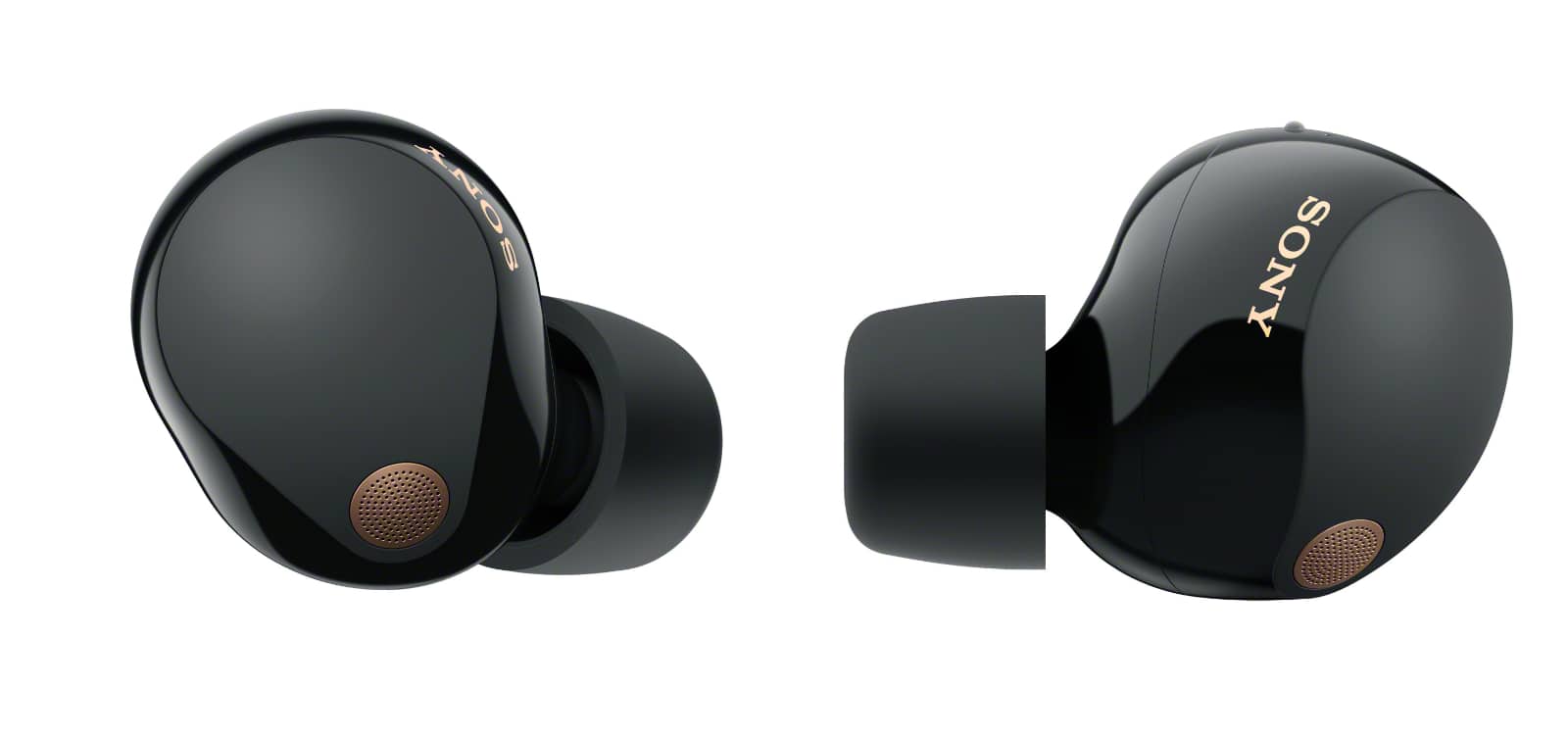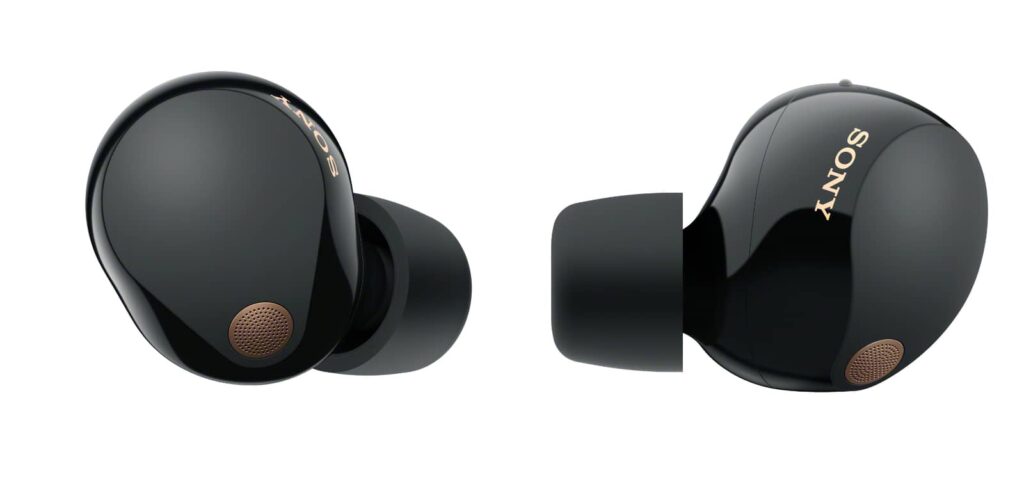 If you're someone who digs the 360 degree sound that is spatial audio, you may be interested to know that the Sony WF-1000XM5 technically supports a variant of head-tracked spatial and right now will only work with 360 Reality Audio on Android.
That means Tidal and Amazon Music Unlimited are currently the only services you'll be able to hear head-tracked audio with the WF-1000XM5 in Australia, with Apple Music handling Dolby Atmos exclusively for its headphones at present. You won't be able to make this work with 360 Reality on an iPhone yet, it seems, though Sony is adamant that you don't need a recent chip to make it work on Android, not like how other Android spatial earphones work.
Even without spatial, though, the WF-1000XM5 aims to impress, covering high-quality and detailed sound in a small size, multipoint support for up to two concurrent Bluetooth devices, low latency gaming support, a bone conduction microphone for calls with AI-based noise reduction, DSEE Extreme audio upscaling, touch controls on each side, IPX4 water resistance, wireless charging in the earphone case, and up to 8 hours of battery life with noise cancelling switched on before needing a charge.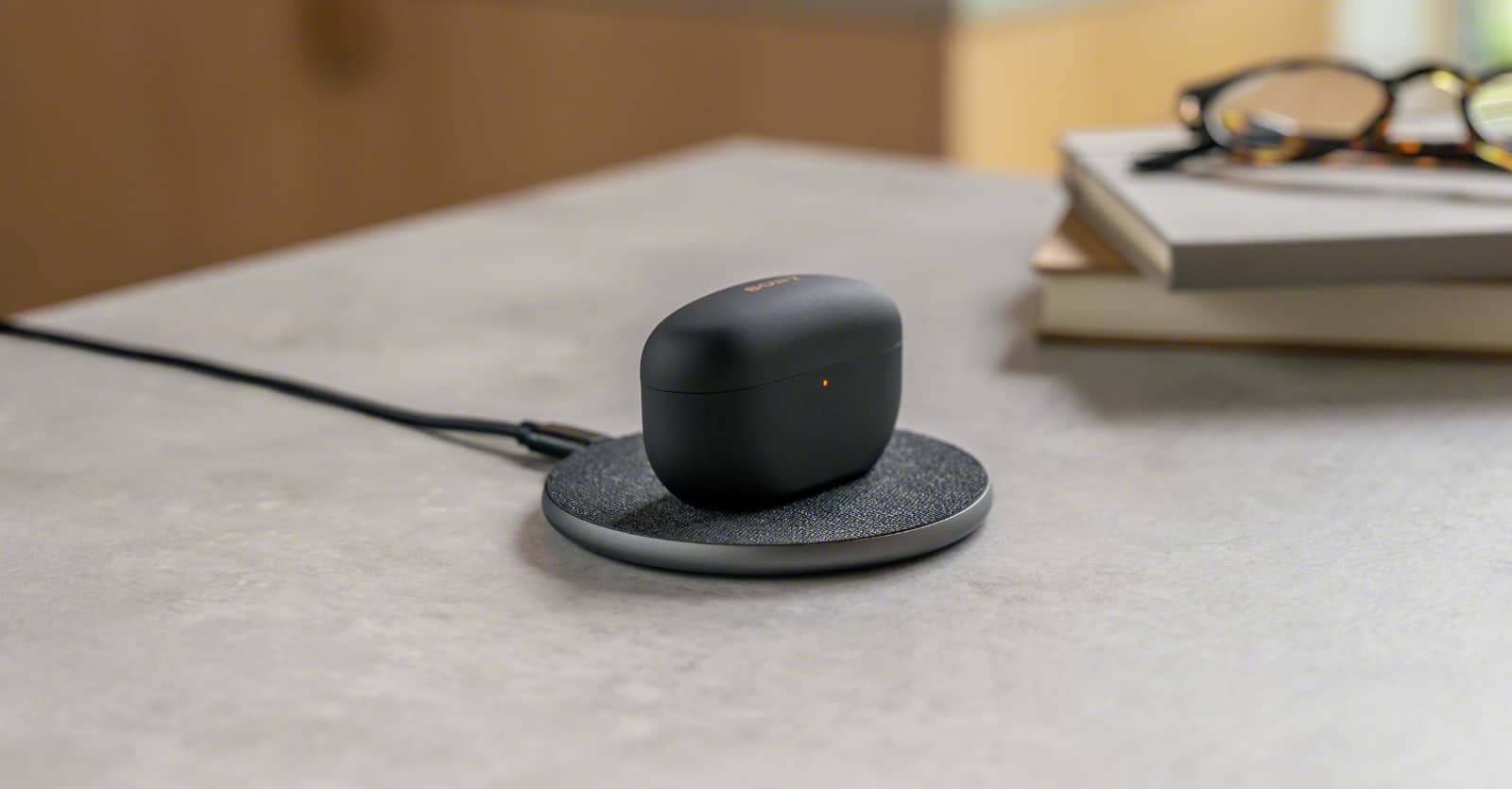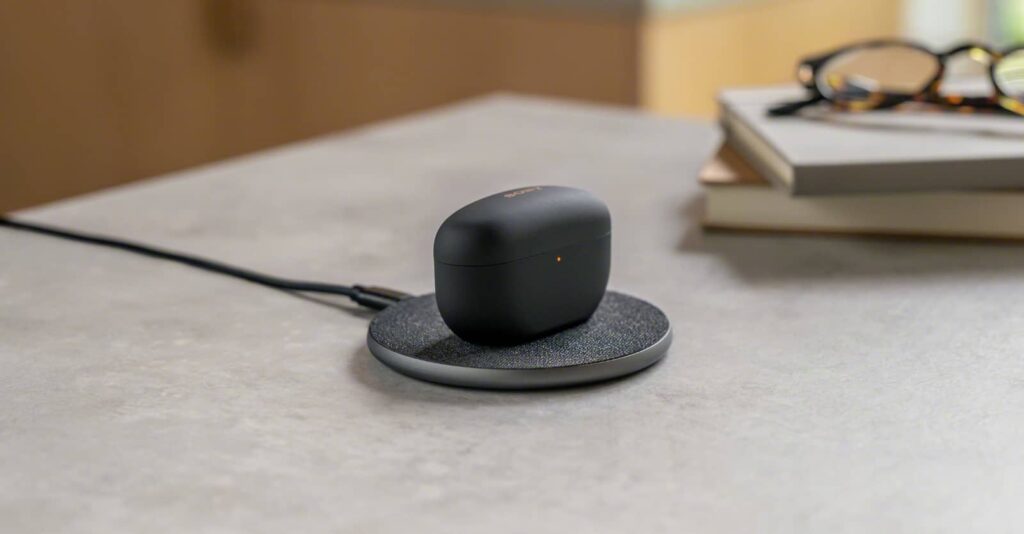 The case housing the XM5 earphones is a little smaller and offers a battery big enough for two recharges, covering a total of 24 hours all up, unless you go without noise cancellation, which will see 12 hours for the earbuds and an extra 24 for the earphones for a total of 36.
We find it hard to go back to life without noise cancellation, so it'll be 24 hours total for us, but that's not a bad effort overall.
Hands-on with the Sony WF-1000XM5
We've been lucky enough to go ears-on with Sony's WF-1000XM5, and while our model isn't a final unit, there are a lot of good things to say about the earphones ahead of their August release.
For starters, the WF XM5 are a lot more comfortable than the previous generation, especially with longer use.
While we were initially into the earpiece design of the previous XM4, we did note that it won't suit all ears and could be a little on the large side.
In the XM5, Sony has tightened up the design by making them a little smaller, something you can easily see when comparing the earbuds side by side. The size is notably different, while the shape and finish is distinct, as well, with a more elongated design and glossier materials.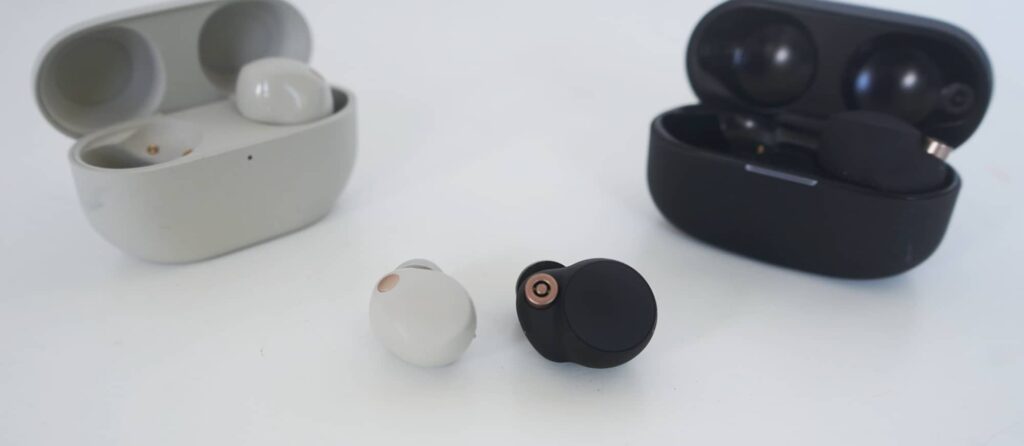 It's a different look, though one that retains the touch panel design, albeit smaller. And it's much more comfortable to wear, with less ear ache in the hours we've been using them.
You'll still find Sony's combined silicone-foam Noise Isolation Earbud Tips just like last time, though the shape has been improved upon to fit ears that little bit better, and there's also a super-small pair of tips in the box.
Our pre-production XM5 hasn't been super reliable with the touch controls, so we'll wait until a final model to judge touch on this pair, but we have experienced the sound, and that is just as good as Sony has ever delivered.
Much like the XM4 before it and the current XM5 headphones, the sound delivered here is detailed and balanced.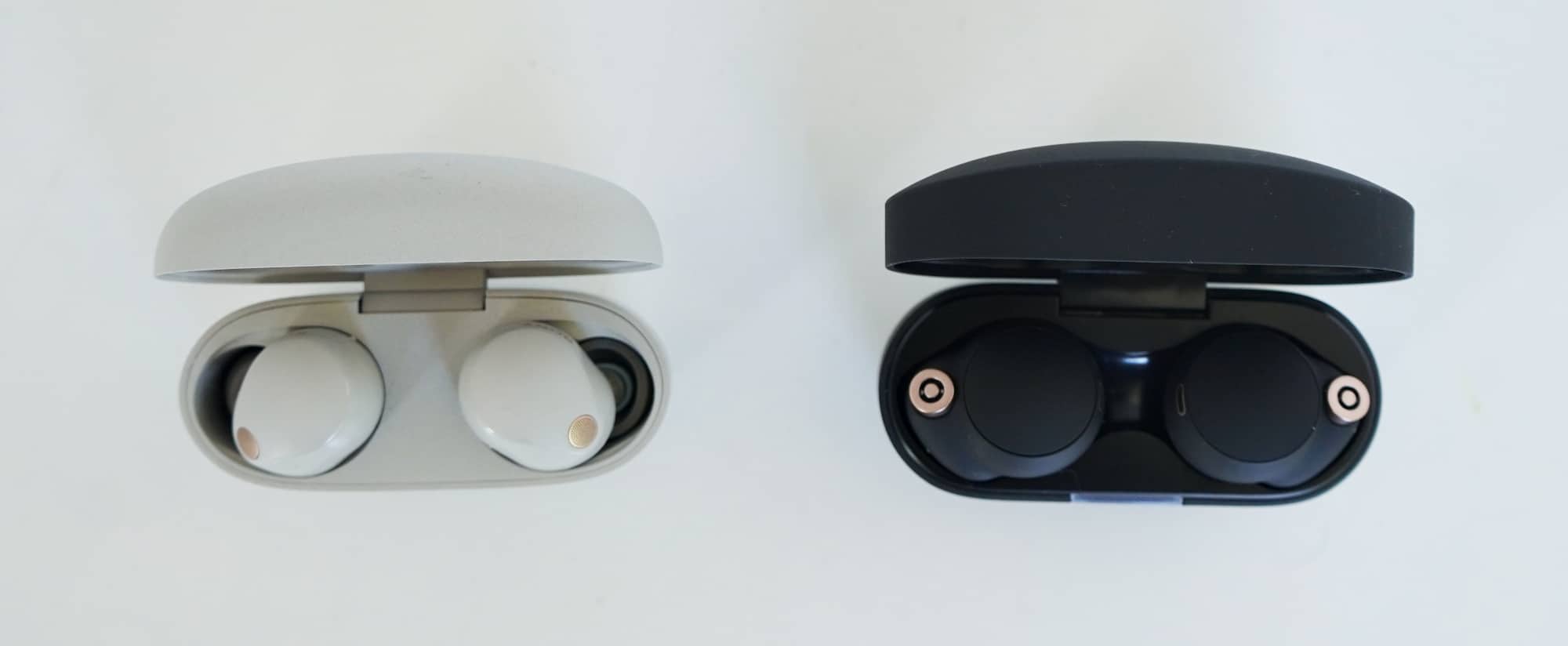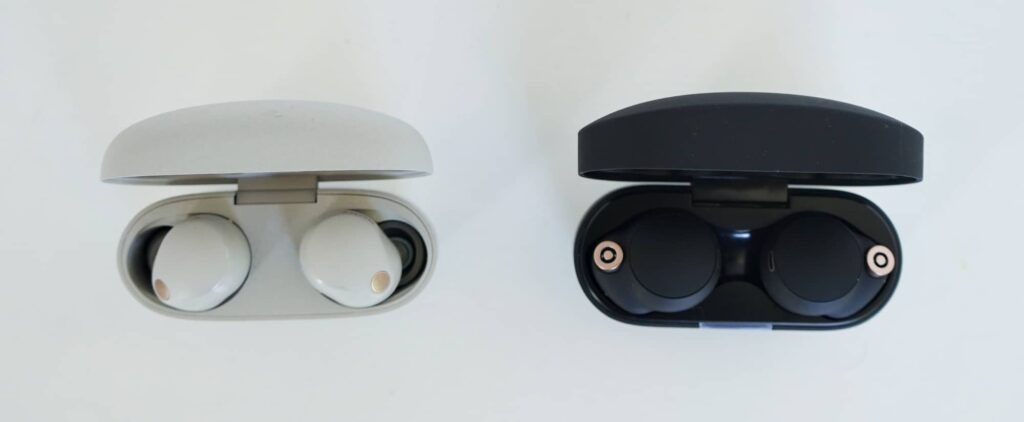 Outside of the Pickr Sound Test, we're listening to a lot of jazz lately, and the detail is so clear. The drums and bass in the Oscar Peterson Trio's "West Side Story" sounds excellent, while Cannonball Adderley's "Somethin' Else" is about as pristine as you'd want it from a portable pair meant to take with you.
We're already looking forward to taking the full production pair for a full review ahead of their upcoming release date.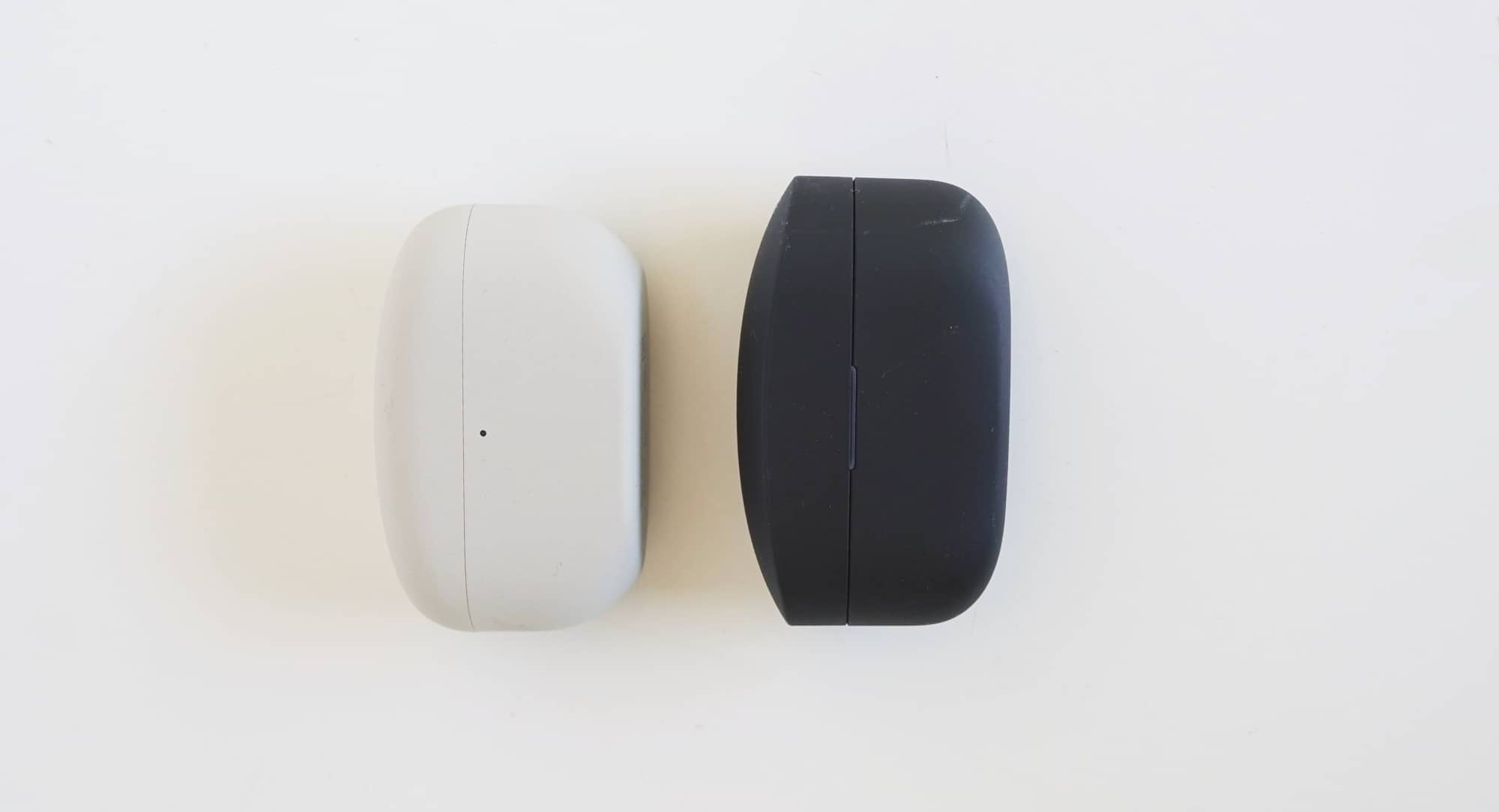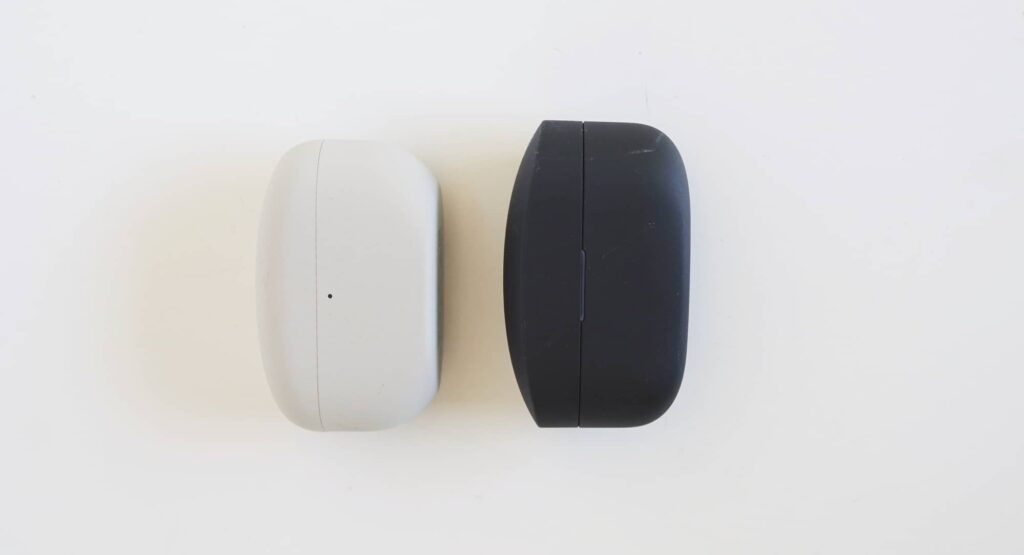 Sony WF-1000XM5 Australian pricing and availability
There's barely a month to go until that happens, with the WF-1000XM5 scheduled for release in Australia in August.
Pricing for the earphones will see them land in retail and online for $499.95, with the previous WF-1000XM4 set to disappear from market and Sony's current range.
In its place will be the $198 LinkBuds S LS900, what are basically the XM4 on a budget in a slightly different design. They're not exactly the same, but from what we experienced when we reviewed the LinkBuds S, they're a compelling option for a whole lot less.
Meanwhile, the best pair will be a little more than twice the cost, giving you that extra sound, design, support for touch, and spatial audio support if you crave it.