Quick review
Sony LinkBuds S
The good
Balanced sound
Supports active noise cancellation
Small and lightweight
Rated for IPX4 water resistance
Slightly more comfortable than the more premium WF-1000XM4
Great value
The not-so-good
Sound lacks the personality of Sony's other headphones
ANC could be a little better
No wireless charging
High-end earphones and earbuds aren't all there is in the world, but that's where much of the focus is. Fortunately, more economical models can benefit, as Sony is showing in the sub-$200 LinkBuds S.
When you go browsing for a pair of noise cancelling earphones, it's all to easy to feel like you need to spend a lot of money.
Much of the focus is on the high-end crowd, and not just because it stands to make headphone makers the most money, but also because that's where all the special tech is. The best sound and the best cancellation technology are a part, as is the better design.
Spend more money and you'll probably get the better product, but that's not always what everyone wants. In fact, if you yearn to spend a little less, chances are you'll get something without as many bells and whistles.
That's not always the case, though, and with the LinkBuds S, Sony is showing that the budget and mid-range doesn't always have to offer all that much of a difference.
Design and features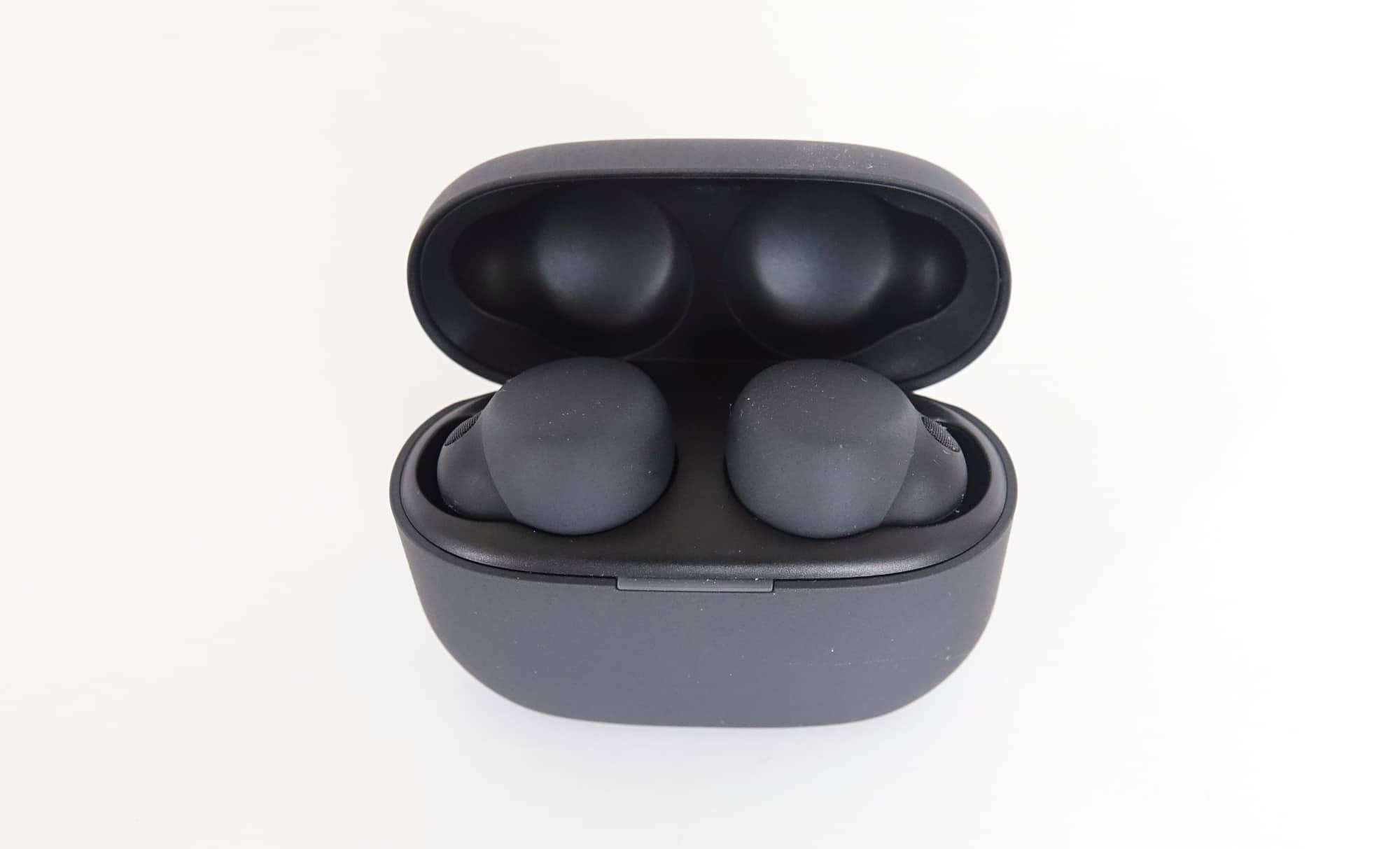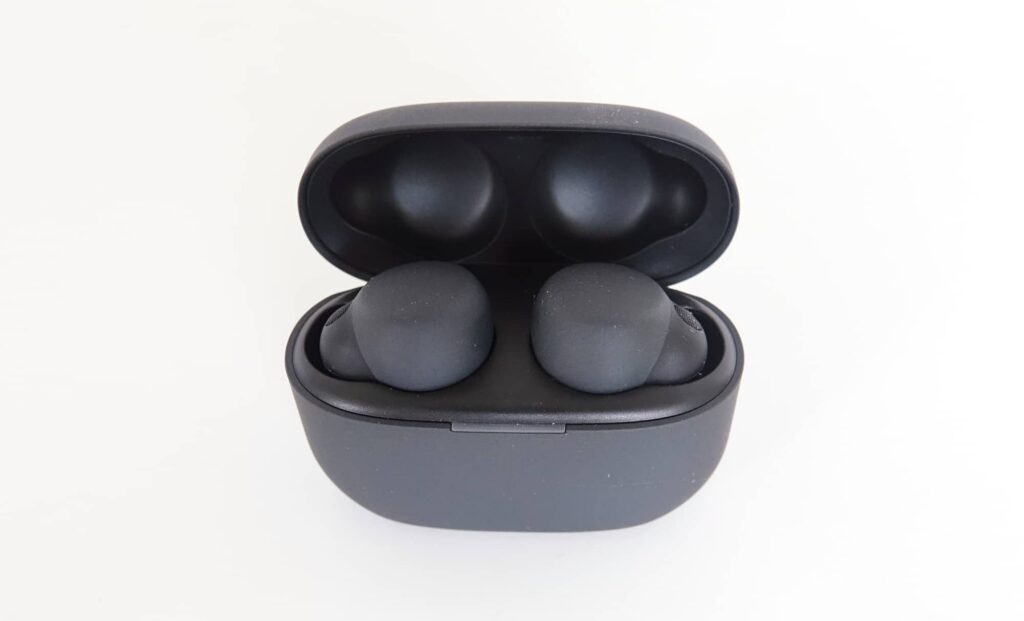 Looking somewhat like a bubble for your ears and a softer take on the Sony WF-1000XM4, the LinkBuds S aren't really what we expected, truth be told.
Despite their name, the LinkBuds S look nothing like the original LinkBuds with their ring-shaped driver (a torus driver, to be exact). Rather, these are more like your regular conventional earphones, with a more watered down vibe reminiscent of Sony's premium earphones, except a little more friendly to budgets.
Inside the plastic case, you'll find bubbly things with a small microphone port on the side, before executing in a pair of fairly standard-looking earphones, with a few sizes of tips in the box.
Go deeper, and you'll find a tiny 5mm driver in each earphone with support for Sony's Digital Sound Enhancement Engine, also known as "DSEE Extreme". While not quite the same as what's used in Sony's other earphones, it's similar in that it can upscale audio for your ears if you opt in, and there's even an app to let you control some settings, too, plus support for IPX4 water resistance, also known as sweat resistance.
Of particular note is the noise cancellation side of things, with the chip handling that being smaller than what's in the high-end XM4 earphones, while also featuring the Bluetooth technology, as well.
There's also support for Sony's "Headphones" app, which lets you jump between noise cancellation and the ambient transparency mode, either by force or automatically, the latter of which is basically Sony's answer to an adaptive mode. You don't get a lot of control for noise cancellation here — these are the less expensive ANC earphones — but you do find some way of tweaking the ambient mode, allowing you to focus on voice, too.
Sony's Headphones app also offers support for 360 Reality Audio if you use it, plus an equaliser, speak-to-chat trigger (to pause the earphones when you're talking), and an automatic pause when the earphones are out of your ears.


In-use
Throw the LinkBuds S in your ears and you should find a fairly comfortable fit, surprising given the more premium XM4 can divide a crowd very quickly. In the more expensive model you'll find a bigger earpiece, and they can actually cause ear aches fairly quickly.
With the LinkBuds S, Sony has fixed some of that by making the earphones smaller and lighter, which also makes them easier to wear. That's a good start, though you don't quite get as handy touch controls.
While there is technically a touch interface here, it's a tap interface, not so much a touch one. Tap the left earphone once to switch noise cancelling modes or tap the right once for pause and play.
Basically, the left earphone's touch controls are for the noise cancelling controls and quick access shortcuts set in the app, while the right is for controlling media, such as pause and play, with double and triple tapping letting you go forward and backwards in track playback.
Both sides can trigger the "quick attention" mode that keeps the music playing in the background, but allows you to hear through them, handy for announcements at the train station or an airport. Hold down either side and that's what you should get.
Overall, it's an easy combination to keep in the back of your head, though not quite the premium touch and swipe Sony's high-end earphones opt for. Easy enough, though. Moving on.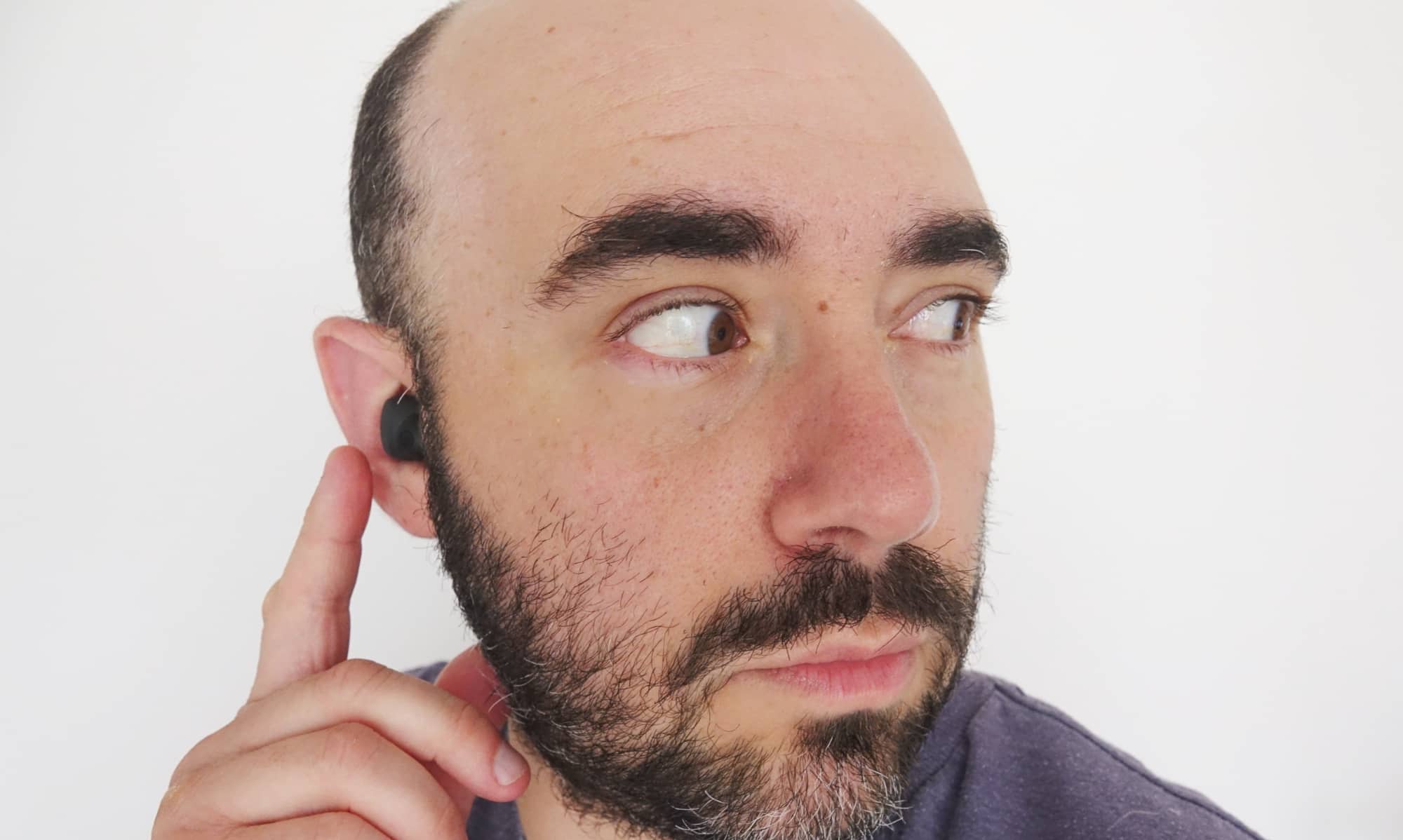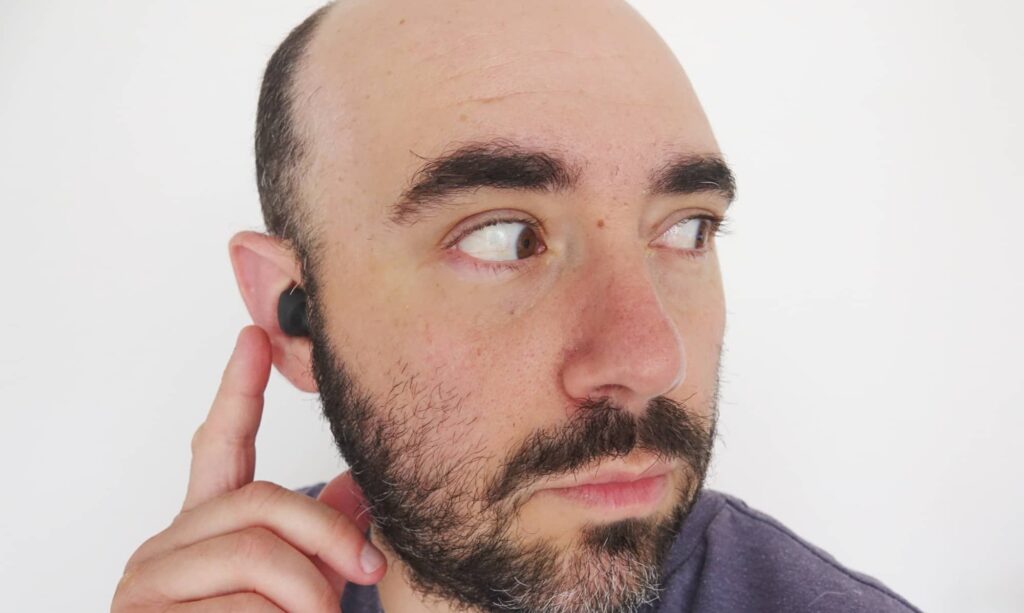 Performance
And moving on to what is arguably the most important part of any earphone review: the sound.
Tested with Pickr's Sound Test, a list of tracks you can check our with your own headphones and speakers on, we start our playlist with electronic, and the result is fairly balanced, with a decent and clear sound.
Tycho's "Glider" starts the test, and while the bass could be tighter, you're not getting the warm sound known in Sony's earphones, but rather something less rounded. It's the same in Daft Punk, and over to pop with Carly Rae Jepson and Ariana Grande, delivering a nice sound with enough detail, just something that sounds a little on the generic side.
In soul and R&B, you can feel that generic sound a little more clearly: the soundstage is there and the delivery is nice, but the bass doesn't offer the same snap or depth you might expect if you've heard Sony's other offerings. In the case of FKA Twigs' "Two Weeks", our test for earthy bass lacks the grunt we're looking for, while Mark Ronson's "Uptown Funk" needed a tighter snap of the bass.
Most ears should be happy, mind you, and we've probably been spoiled a little listening to the number of earphones on the market. Overall, the LinkBuds S deliver a good, balanced sound that'll appeal to many, a feeling we had across rock, jazz, and classical, too.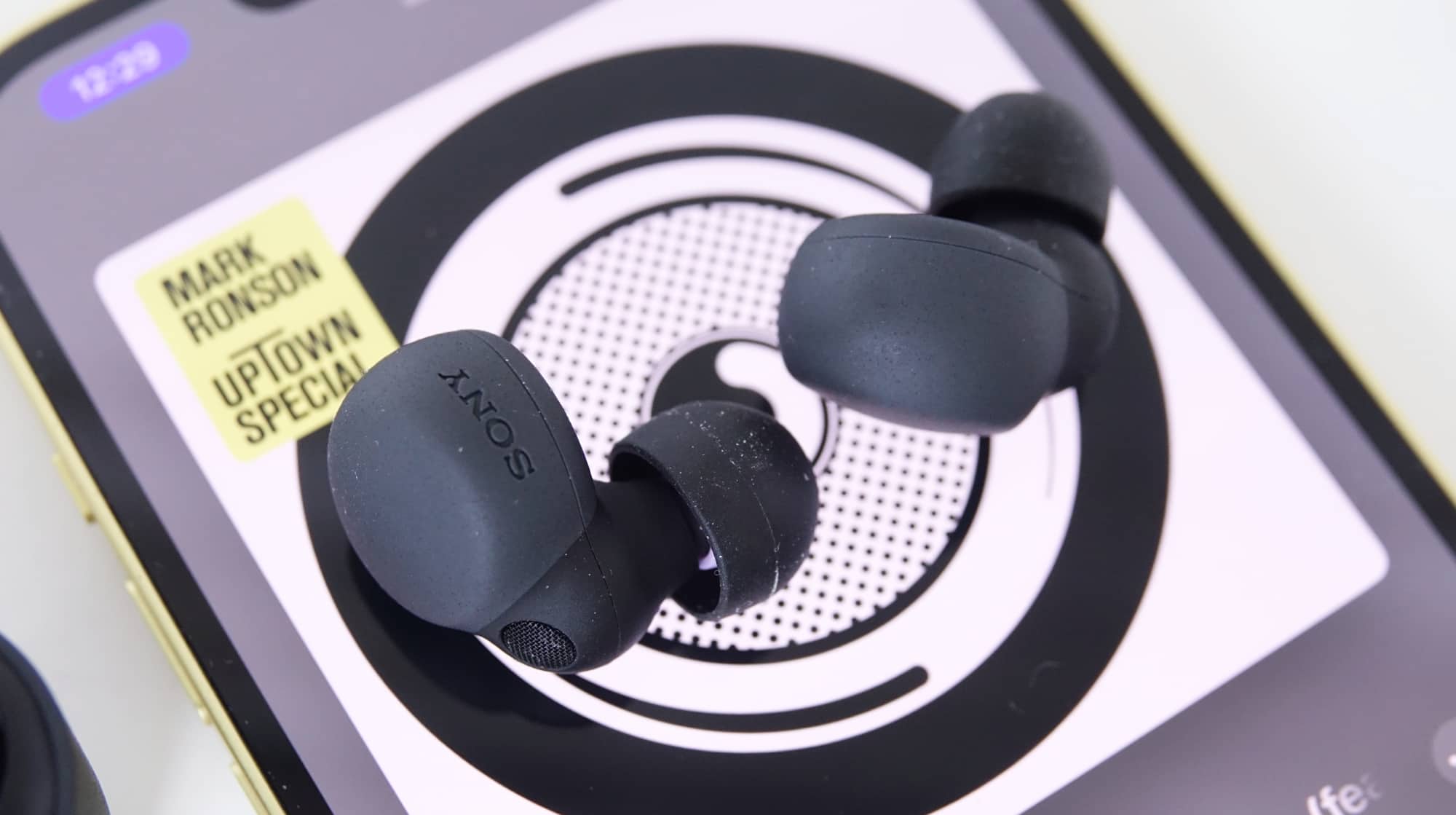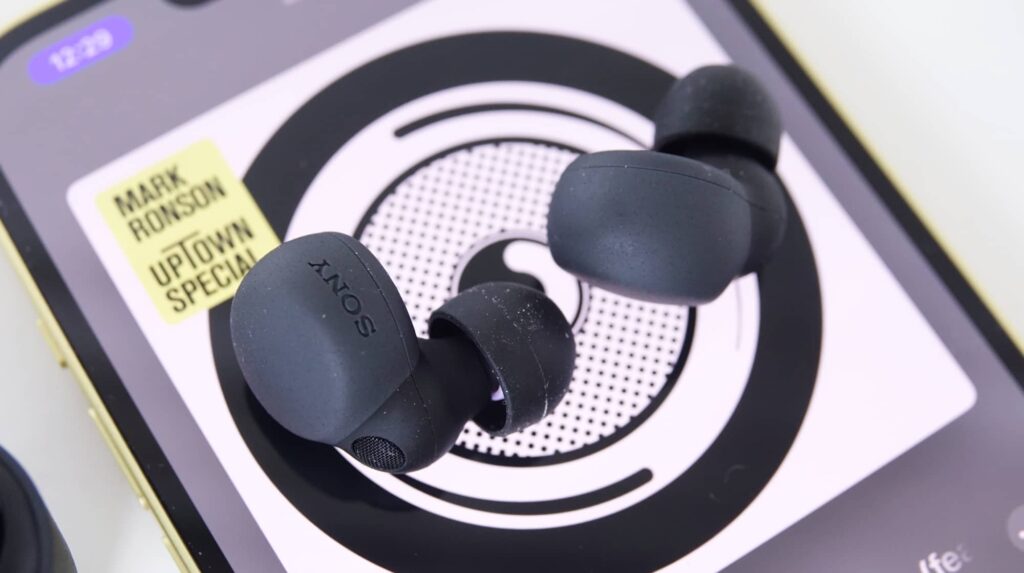 Battery
There's also a decent amount of battery life in the LinkBuds S, though it won't win awards for the longest battery in a pair of truely wireless noise cancelling earbuds or earphones.
Rather, you'll find up to six hours of battery life in these earphones, with an extra 14 in the case. Our tests showed between five and six hours was likely, and there's an extra two charges or so in the case, which is totally fine, though charging the case does need a USB Type C cable. Sadly, there's no wireless charging here, as that's reserved for the high-end model.
Value
Priced at roughly half of what that high-end model costs in Australia, the $198 LinkBuds S aren't bad value at all, and offer some similar features at a more friendly price.
At roughly half the price of the current benchmarks that are the Sony WF-1000XM4, the LinkBuds S make a lot of sense, especially if what you're after is decent sound with a hint of the noise cancellation tech its big brother gets.
The app support via Sony's Headphones app helps to make these worth it, and kind of transports the feature set from the WF-1000XM3 to a new generation of earphones modelled on the more expensive and flash XM4.
The look and sound are a little on the generic side, but with a solid price tag fetching under the $200 mark, the LinkBuds S make a lot of sense. They're especially alluring to anyone looking to save money on noise cancelling earphones.
What needs work?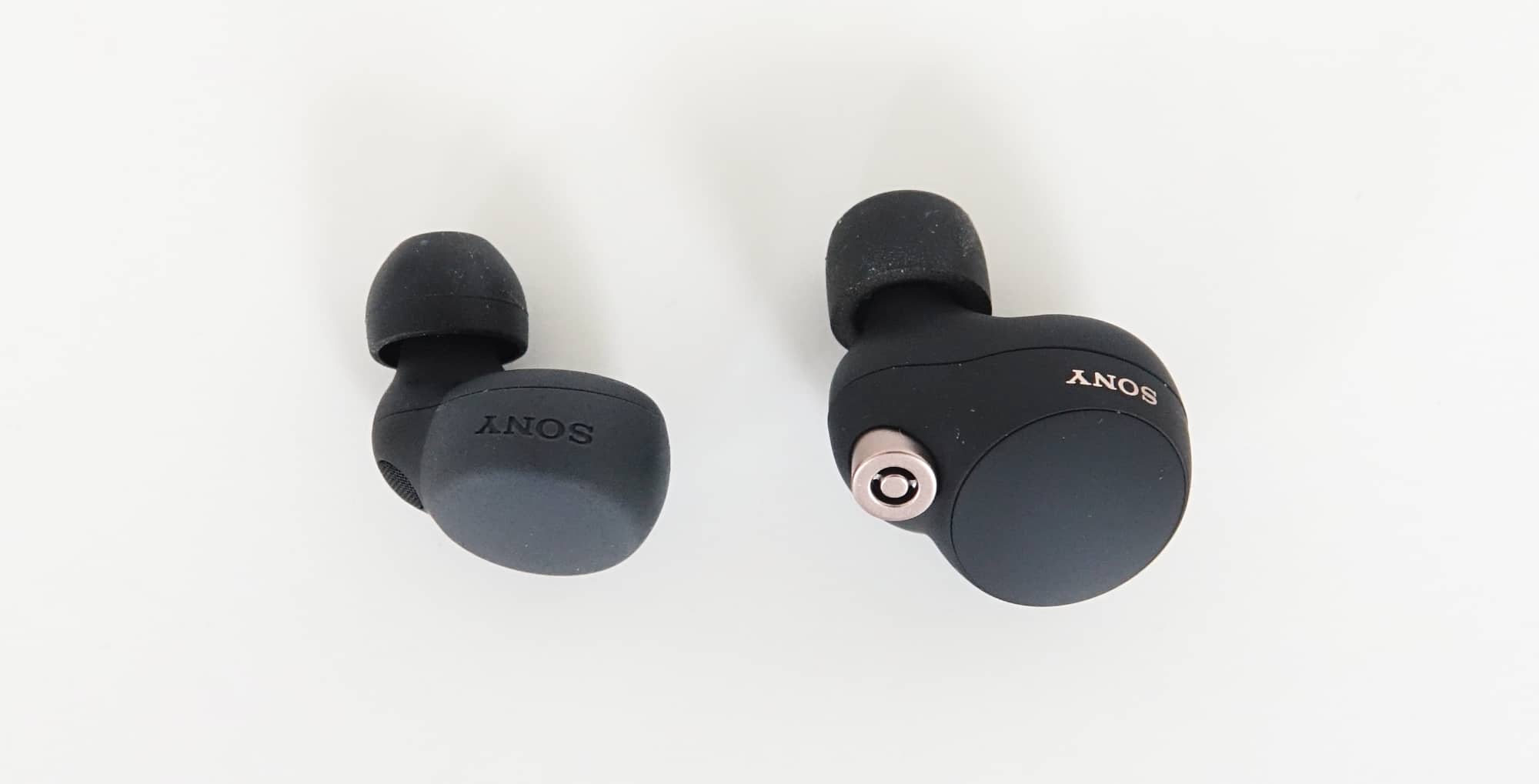 The thing is that while there's nothing terribly wrong about how they sound, anyone hoping the LinkBuds S is like a pint-sized version of the WF-1000XM4 needs to temper those expectations.
These earphones sound nice, but they also lack the warmth and personality of Sony's premium in-earphones. They do the job for sure, and for many, that will be plenty fine, but they're not the high-end models, and you can get that in the sound overall. It's balanced, but it lacks the dynamics of its high-end sibling, getting some of the way there, but not the full way.
It's a similar picture with active noise cancellation, which does the job nicely, but again isn't quite like that of the more expensive WF-1000XM4.
To Sony's credit, you'll find an automatic adaptive mode with the Headphones app, which is a nice inclusion given it was previously only on Sony's high-end headphones. But it isn't quite on par with Sony's high-end headphones; it will do the job for most people, but you can find better noise cancellation if you have a look.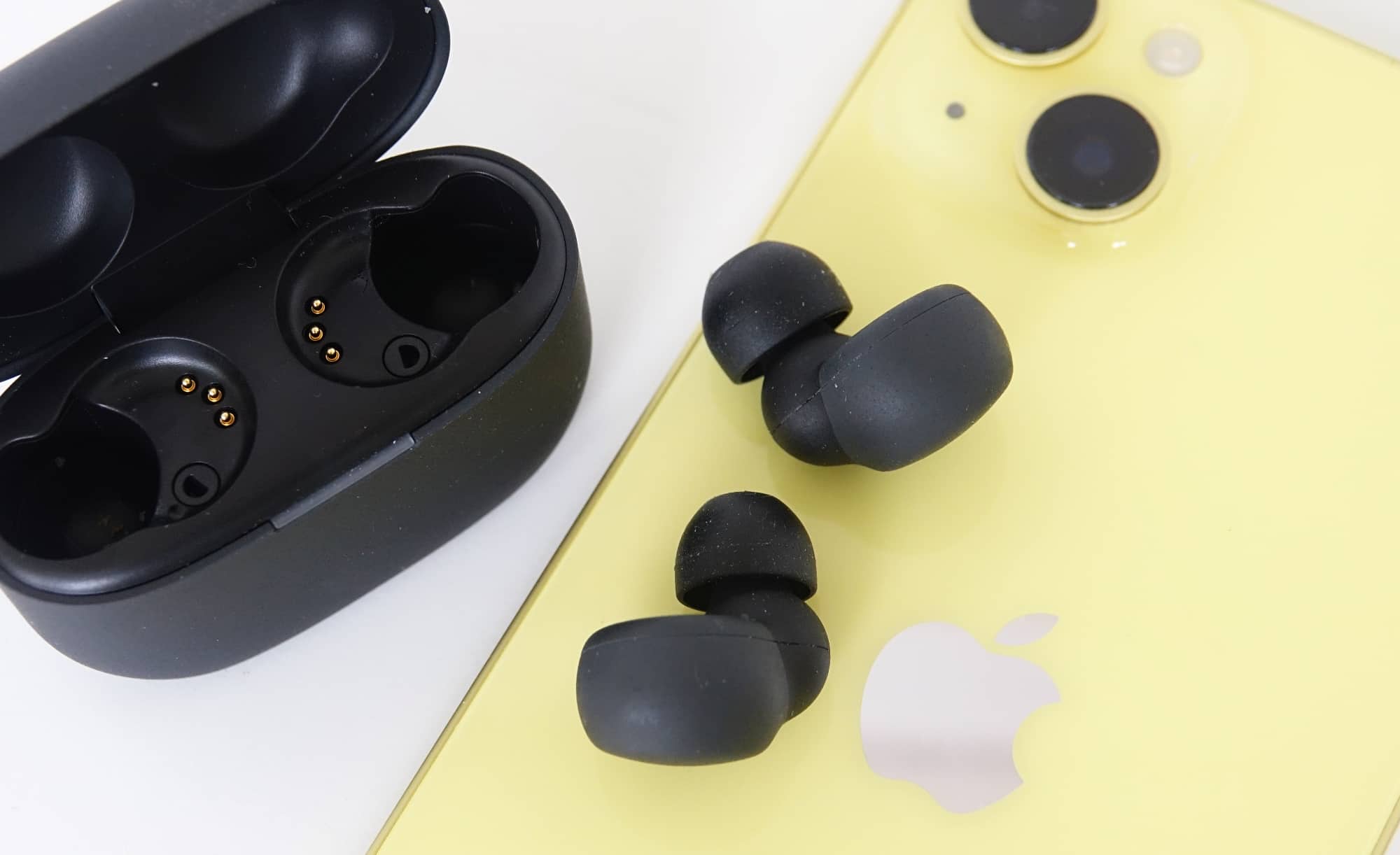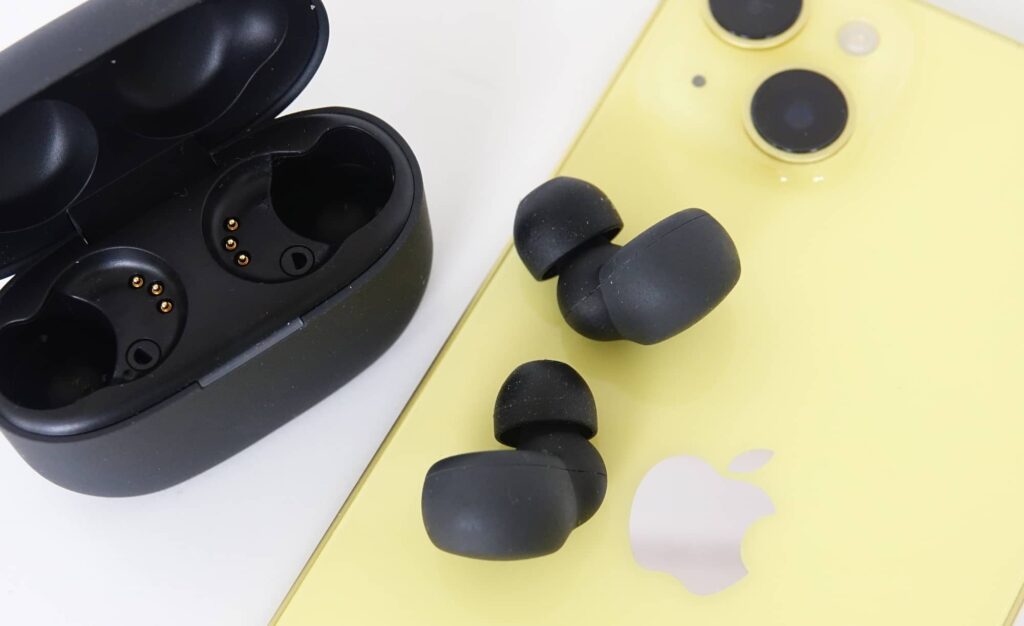 Final thoughts (TLDR)
Not everyone wants to spend up big on a pair of truly wireless earphones, and we totally get it. Times are expensive, and while audio is typically a good thing to spend up on — because the best tech is not always cheap — you need to balance your spend on your requirements.
It's one of the reasons why democratised technology can be so exciting; with all the R&D out there in the high-end models, eventually the technology can make it to lower priced devices, saving you money in the process.
That's where we are roughly now, with more budget-friendly noise cancelling earphones coming out, delivering some truly great tech at a fraction of the price. Sure, the high-end model is better, but the less expensive variation can be quite good still.
And that's what the Sony LinkBuds S delivers: a less expensive take on noise cancelling earbuds that will work for plenty of ears and wallets alike.
Make no mistake, there are better noise cancelling earphones out there, but for the price, Sony's LinkBuds S are worth checking out. They're an easy option for sure.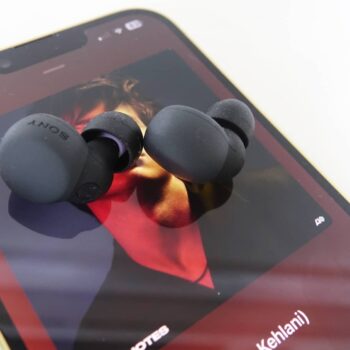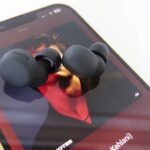 Sony LinkBuds S
The good
Balanced sound
Supports active noise cancellation
Small and lightweight
Rated for IPX4 water resistance
Slightly more comfortable than the more premium WF-1000XM4
Great value
The not-so-good
Sound lacks the personality of Sony's other headphones
ANC could be a little better
No wireless charging