If you live on the cutting edge and need the best in class, the latest TV from LG could grab you. Just make sure to have quite a bit of coin ready.
We're a few months into companies selling 8K TVs, and while the lack of 8K movies to play is still a concern, it's not stopping the hardware from making its way out.
Samsung has something to consider in its quantum dot LED-backlit QLED TVs, and now OLED has something, too, as the premium Organic Light Emitting Diode TVs hit the 8K world, even if it comes with a serious price tag.
It's the first 8K OLED for Australia, and no surprise, it's coming from a company that has been championing OLED for what seems like the longest time, LG.
You may not realise it, but LG probably makes most of the premium OLED panels you see about the place, supplying them to Sony, Panasonic, and being used in the premium Bang & Olufsen TVs, as well.
But B&O's premium OLED TV isn't the only seriously premium OLED TV out there, because while LG has its wallpaper "W" series hitting a maximum of 77 inches in 4K, there's also a new model sporting an even bigger size and resolution.
LG's latest OLED is the 8K 88Z9, the largest OLED TV yet and one that sports a resolution beyond the 4K Ultra HD world, expanding into 8K with four times the pixels of the 4K models, and around 16 times that of one of the older Full HD TVs. That's a fairly standard approach for 8K as a whole, with the resolution offer more detail for supported content when played over the new HDMI 2.1 standards, which this supports through its four ports.
It's not LG's first 8K TV, mind you, because we saw one of those earlier this year using LED-backlit LCD TV technology. However this model, the 88Z9, delivers that 8K resolution on OLED, the organic panel technology where black is seriously black by turning the pixels off.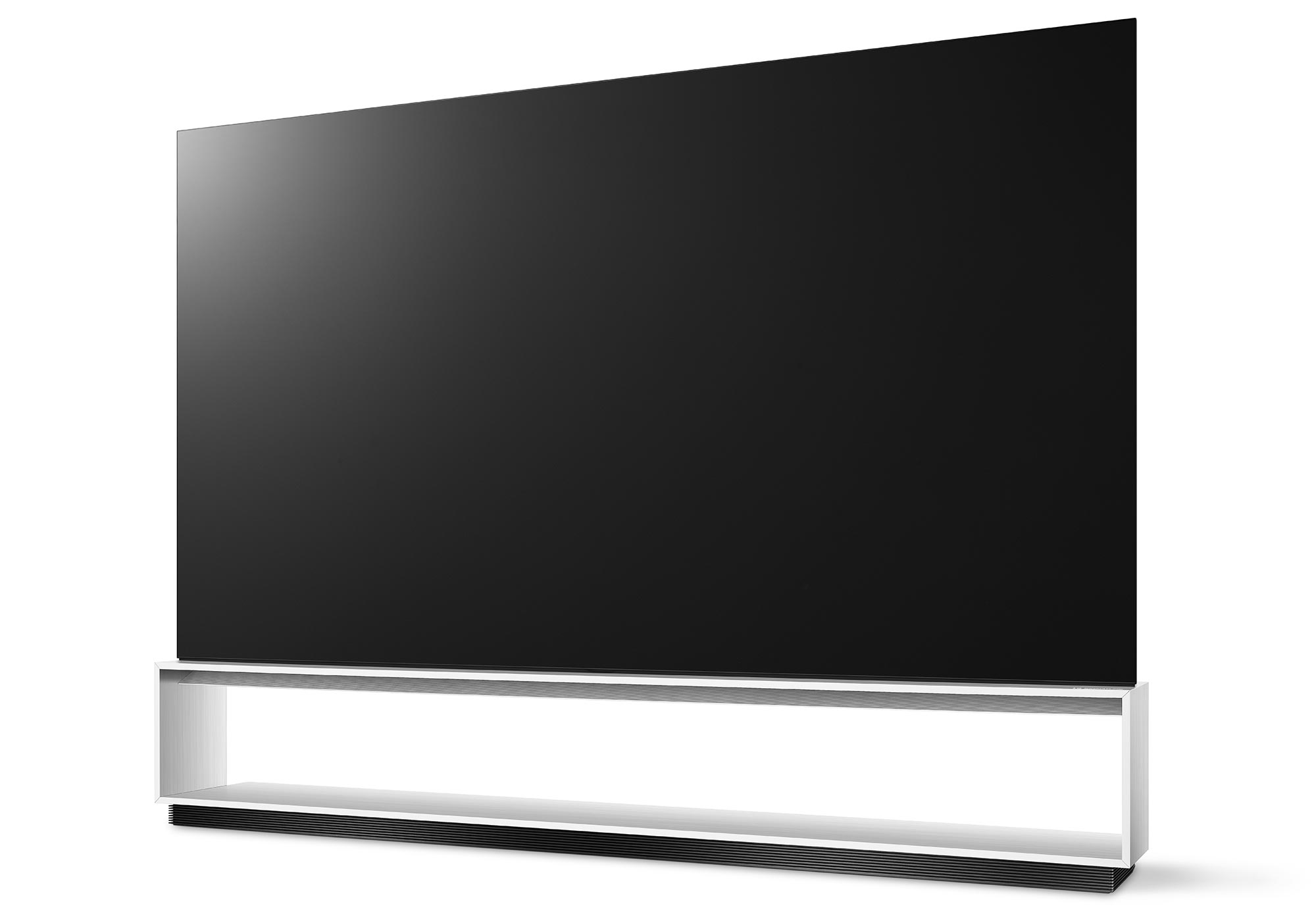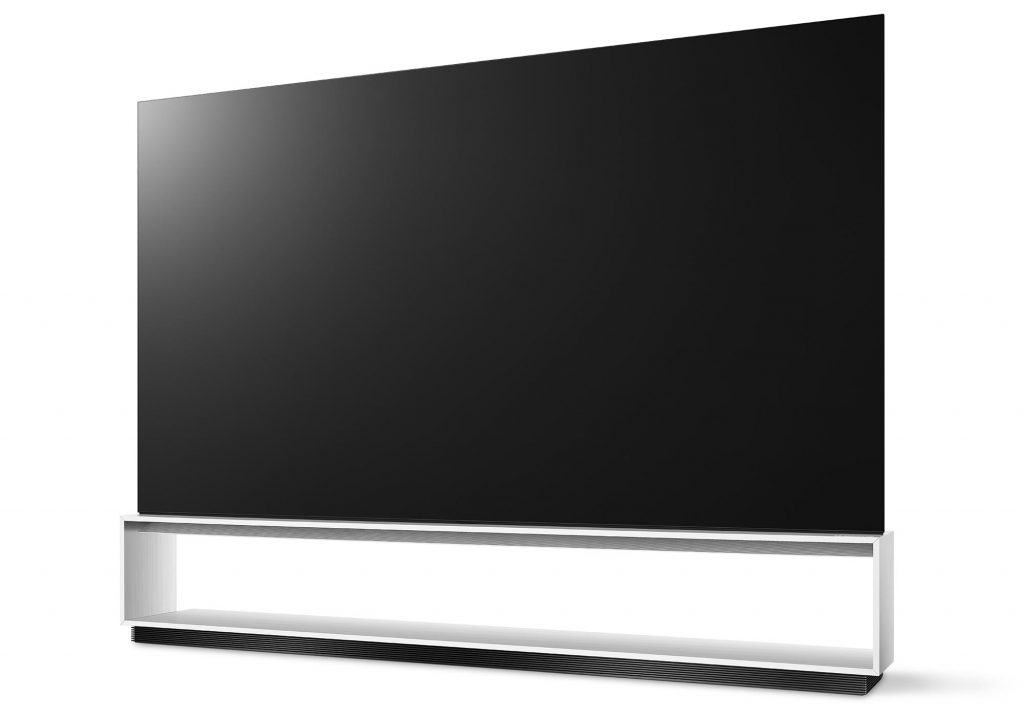 LG's 88Z9 also features High Dynamic Range technologies, supporting HDR through Dolby Vision, HDR10 Pro, and Advanced HDR by Technicolor, using a new processor to shift the on-screen tone to match the source material using its combined approach to HDR, something LG calls "Cinema HDR".
The picture on offer aims to be a mostly frame-free experiences, sporting some of the slimmest frames you can find on a screen, and one of the biggest out there. It's probably logical to look at the LG 88 inch 8K OLED TV as an overly vivid window to the world, because that's definitely what it looks like, sporting a stand to hold it up, complete with a spot underneath that looks as though it's built to take a soundbar.
Without that soundbar, LG has take care of sound with an 80 watt internal sound system, comprised of eight speakers and virtualised Dolby Atmos, though we suspect better sound will be something an external sound system can bring to the table.
Getting the LG 88Z9 to your table, however, won't be cheap, as the first 88 inch 8K OLED sports a serious price tag, arriving in Australia for an eye-watering $59,999.
"Today we're thrilled to offer a product that delivers the ultimate home entertainment experience available in Australia," said Angus Jones, General Manager of Marketing at LG in Australia.
"The LG OLED 8K TV combines LG OLED display technology and 8K resolution for the best visual and true-to-life experience," he said. "On top of this, the TV will equip consumers for what's to come with 8K content in the near future, such as 8K gaming consoles expected in 2020."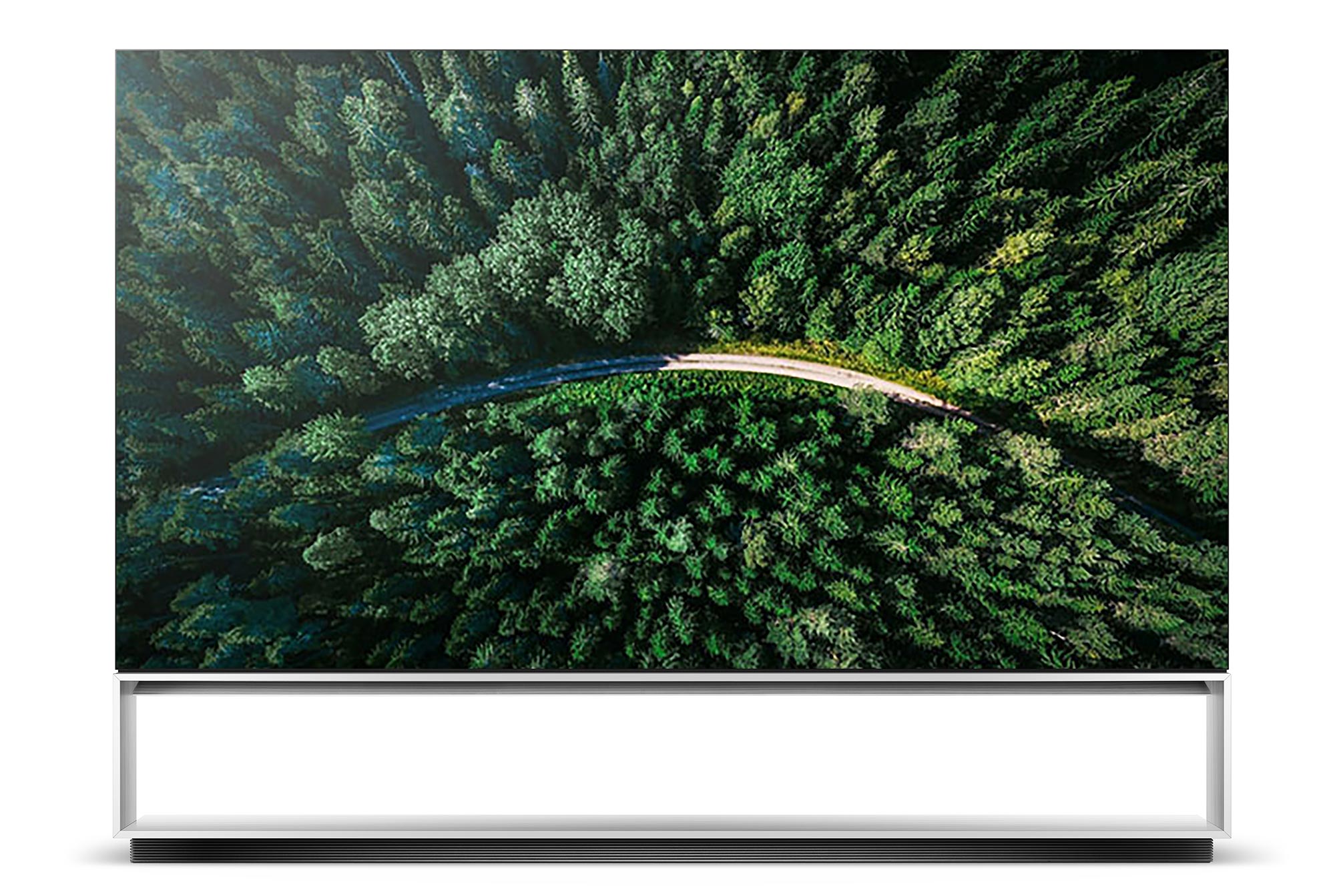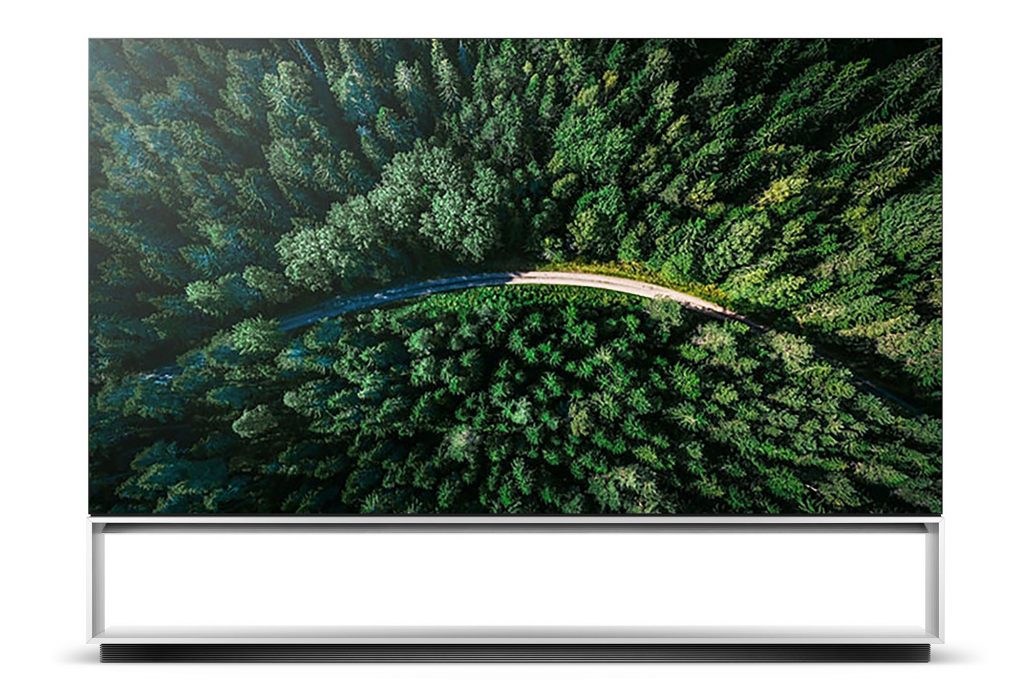 Thinking for the future is a major driver for 8K TVs, especially given there is practically no content out for them. Televisions adopting the 8K resolution early will have upscaling processing in them, and the LG 88Z9 is no different, using the same processor for HDR to upscale alongside a use of artificial intelligence, processing 4K content into something 8K can use effectively, while also working with older formats like standard definition and Full HD as well. Your mileage may vary, but the TV will still support them, much like how 4K TVs can upscale, too.
But with an almost absolute lack of 8K content, and well and truly ahead of 8K gaming consoles not expected to arrive until some time next year, TVs like this are for people who live on the cutting edge and have money to spare.
If that's you, the LG 88 inch 8K OLED TV can be found in select Harvey Norman stores across Australia from October, costing just a buck under $60K.