Apple's latest phones are out, as the iPhone 8 and 8 Plus replace the 7 and 7 Plus. With these new phones is a new set of innards beneath a slightly newer design, so what can you get for these phones?
Cases
As expected, there are a bunch of cases made available for the handsets, and we're already seeing quite a few pop up even at Pickr, as manufacturers get ready for the onslaught that always is a new iPhone release.
It's worth noting that the wireless charging support shouldn't be affected by these cases, as most of the materials used in construction — the rubber, the plastic, the silicone — tends to be thin enough for the charger to still do its thing.
Apple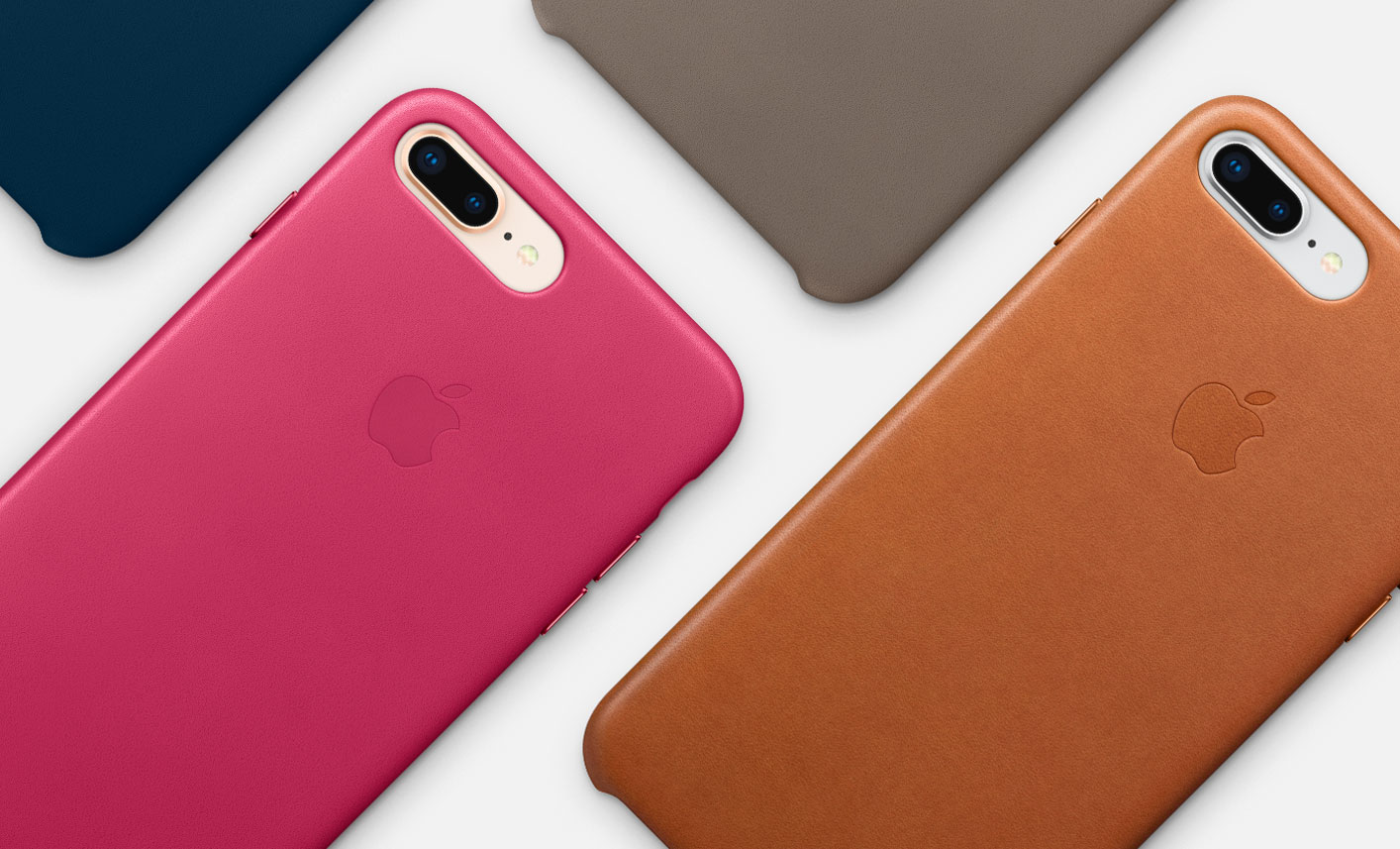 Price: from $55
Unsurprisingly, Apple makes its own cases for its iPhones, and so that might be the best place to start, with silicone and leather options for each model.
Apple's options more or less cover up that back plate of glass with a colour and texture, and that's the way it has always been, with either the sleek look of silicone or the texture of leather.
3Sixt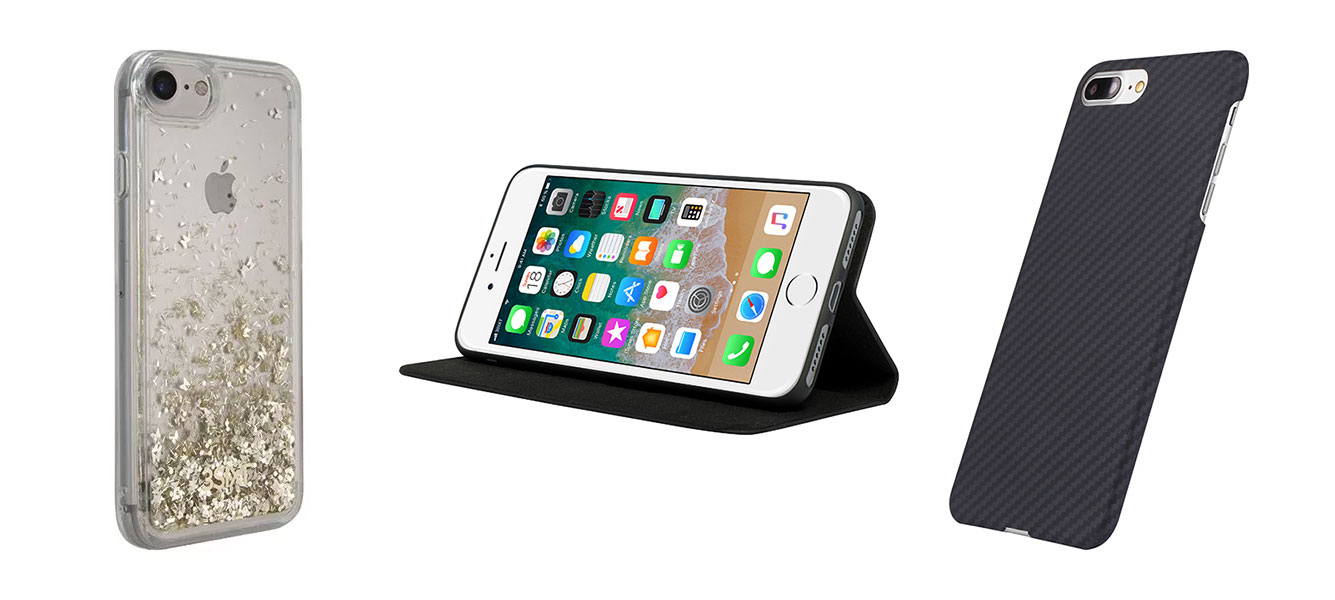 Price: from $15
3Sixt starts the range outside of Apple's own, and it kind of sets the benchmark for low pricing, with the basic Jelly Case starting things off with a low price, and then offering quite a few options.
You'll find the basic cases, quite a few flip over protective folio cases, flexible slim cases, and even a case made from Kevlar.
Bodyguardz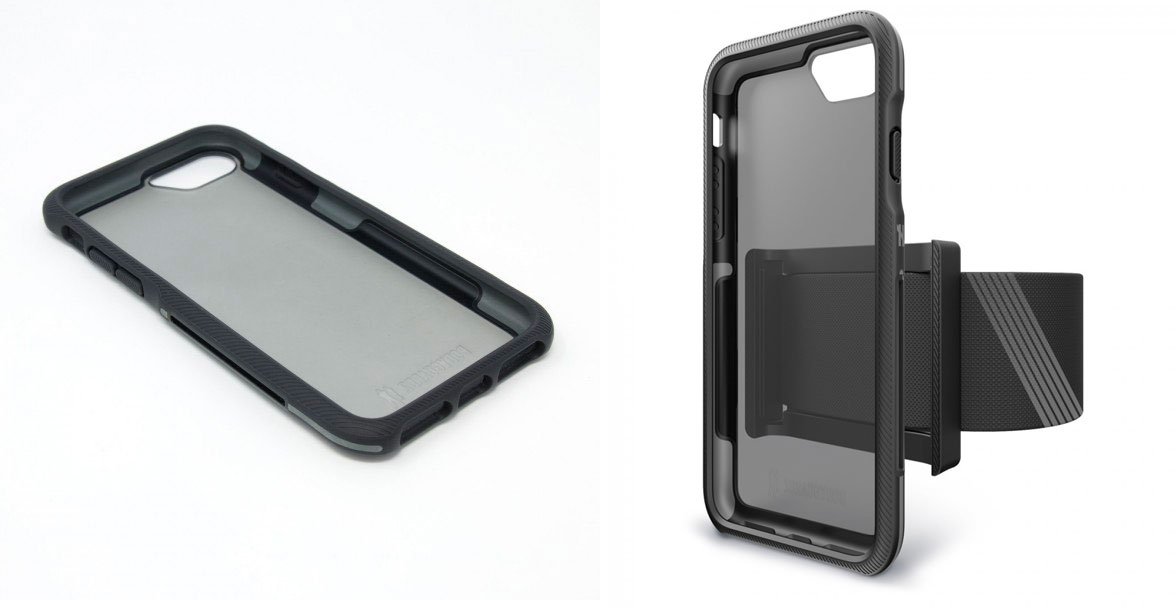 Price: from $49
Bodyguardz is next, and one of the brands specifically there to toughen up your phone is unsurprisingly doing it again.
With accessories ranging from high quality screen protection to cases offering a plastic with impact absorption technology to dissipate the shock from drops, Bodyguardz could offer that protection neither you nor the ground saw coming.
Mophie

Price: from $100
One of the originals behind the case with the battery built in is back, with the Mophie Juice Pack.
Because the iPhone 8 isn't a super tremendously massive departure from that of the iPhone 7 in dimensions, you'll find the model made for the iPhone 7 also works on the iPhone 8.
OtterBox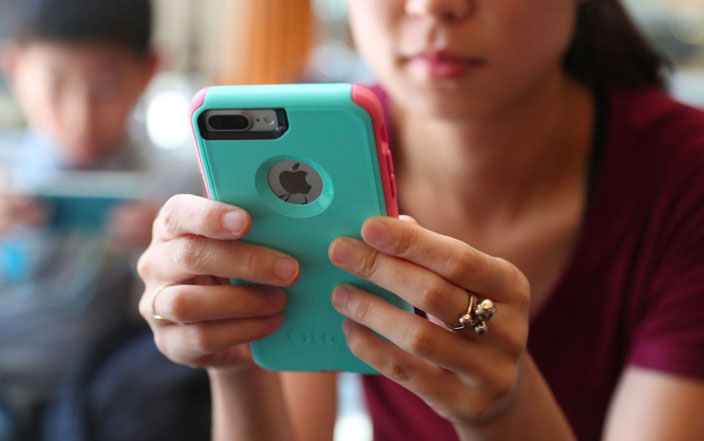 Price: from $50
Protection is an area OtterBox has been working in since it started years ago, developing ruggedised smartphone cases for a good while now, and its latest range continues what we've seen prior.
As such, you'll find a few options available, all a little bigger and thicker than the regular case you might normally have one, from the simple Symmetry, the slimline Commuter, the folio with a card slot in the Strada, and the original big case that is the Defender series designed to truly survive any major every day drop.
Pelican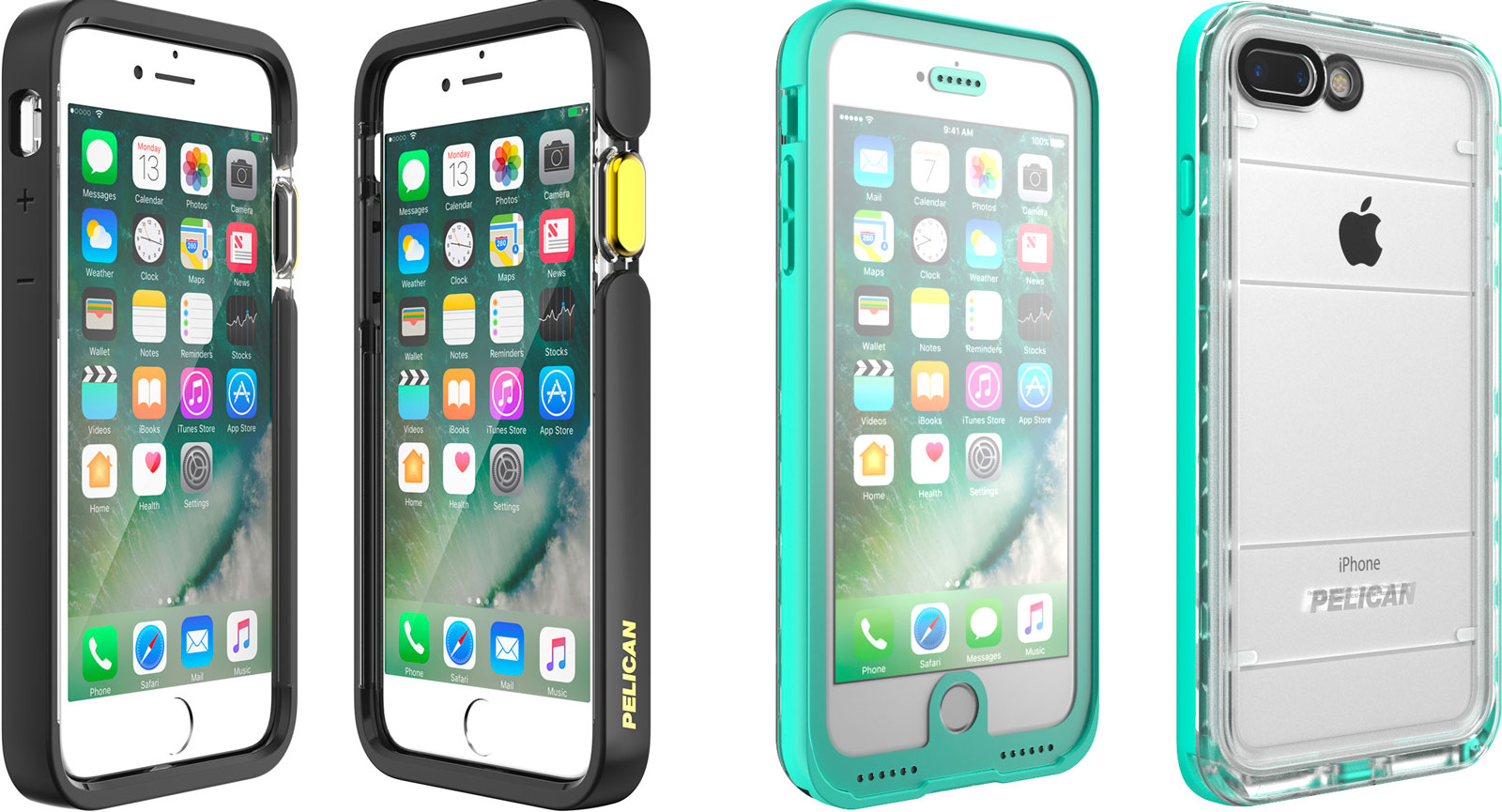 Price: from $40
Much like Otterbox, Pelican's reason to exist is all about cases that can survive damage, and that's why you find models like the Adventurer with side and back protection, the Ambassador and Voyager which each step it up a notch, and the $100 waterproof Marine case which increases the water resistance of the iPhone past its IP67 rating to that of IP68, making it even more useful for going swimming with and surviving tests normally reserved for testing military grade gear.
Tech21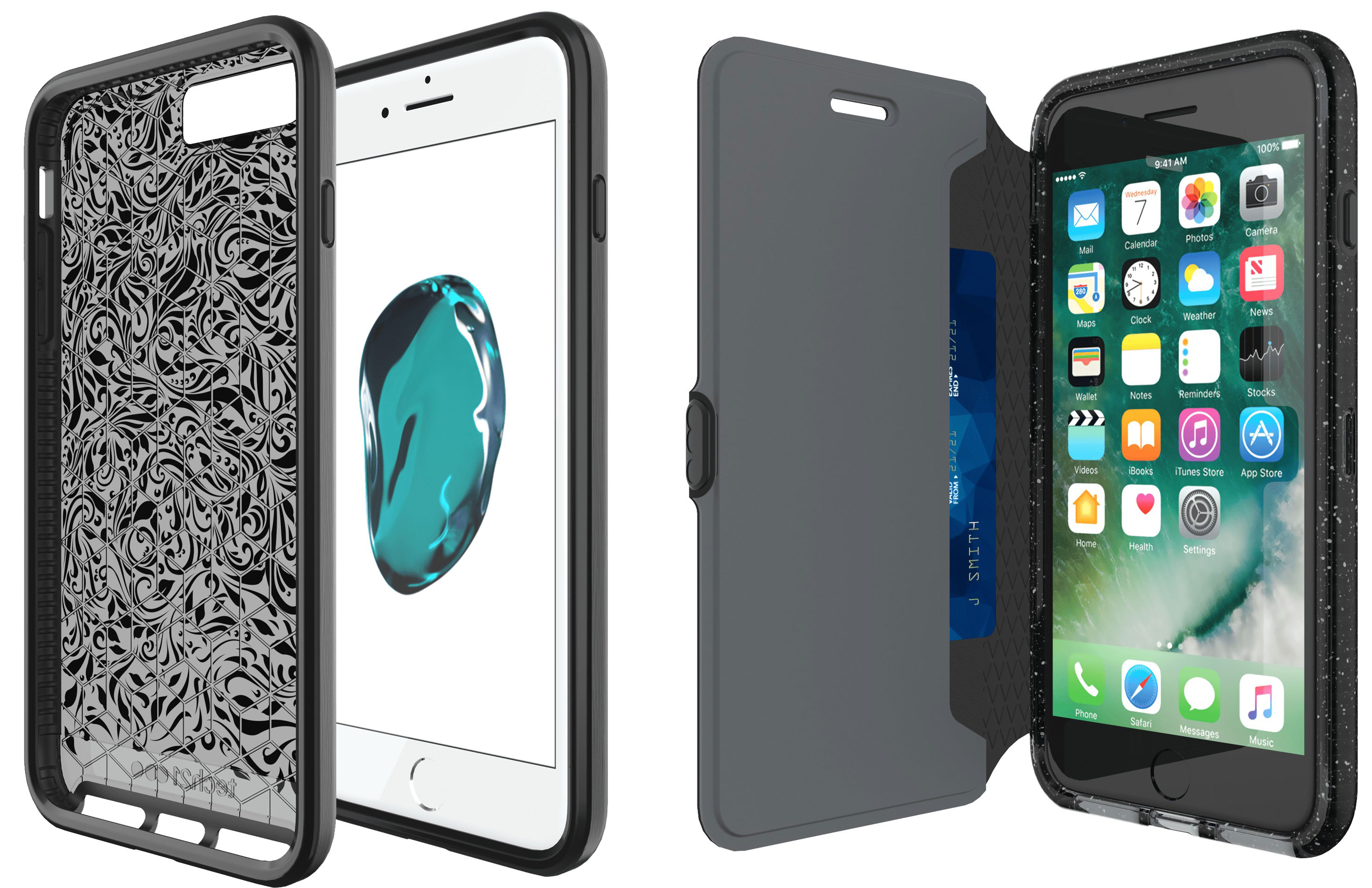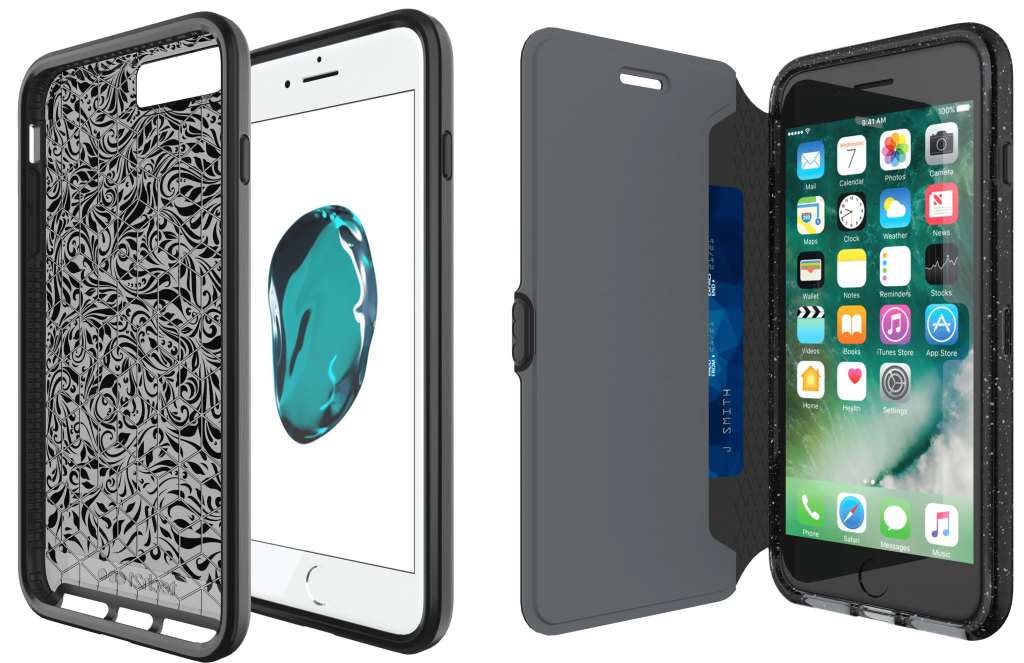 Price: from $50
Much like OtterBox and Pelican, Tech21 is about high-grade protection, but the differences in what Tech21 offers tend to be on the material construction, with more flexible yet still high impact absorption cases, often in translucent styles.
Tech21's range relies on their own patented technologies, including the "FlexShock" material that is designed to survive drops, offering options like the simple Pure Clear, as well as the "Eco" series which includes three layers of protection and a tactile finish in a relatively slim-line case, with options including a wallet-folio edition to let you not only cover the screen, but hold cards you may need.
Wireless charging
One of the hot new features of the iPhone 8 and 8 Plus (as well as the upcoming iPhone X), Apple now supports wireless charging, thanks in part to its adoption of the standard, also known as "Qi".
Apple's implementation of Qi is a little different, though it's very compatible with the standard version, which has been around for quite some time. Samsung has also supported Qi charging for quite some time, and you can find it going back to the Galaxy S6, meaning it's been there for three straight generations, found on the S6, S7, and now S8, with the Note series also sporting the technology.
That means Qi chargers that should handle the iPhone 8 and iPhone 8 Plus will be fairly easy to find, but just in case you're struggling, here are a few options made specifically for the release of the new iPhones.
Apple's own wireless charger capable of handling both the phone and Watch isn't here yet — that's a later on release — but you can still dig into Qi with iPhone 8 friendly chargers.
Belkin Boost Up Pad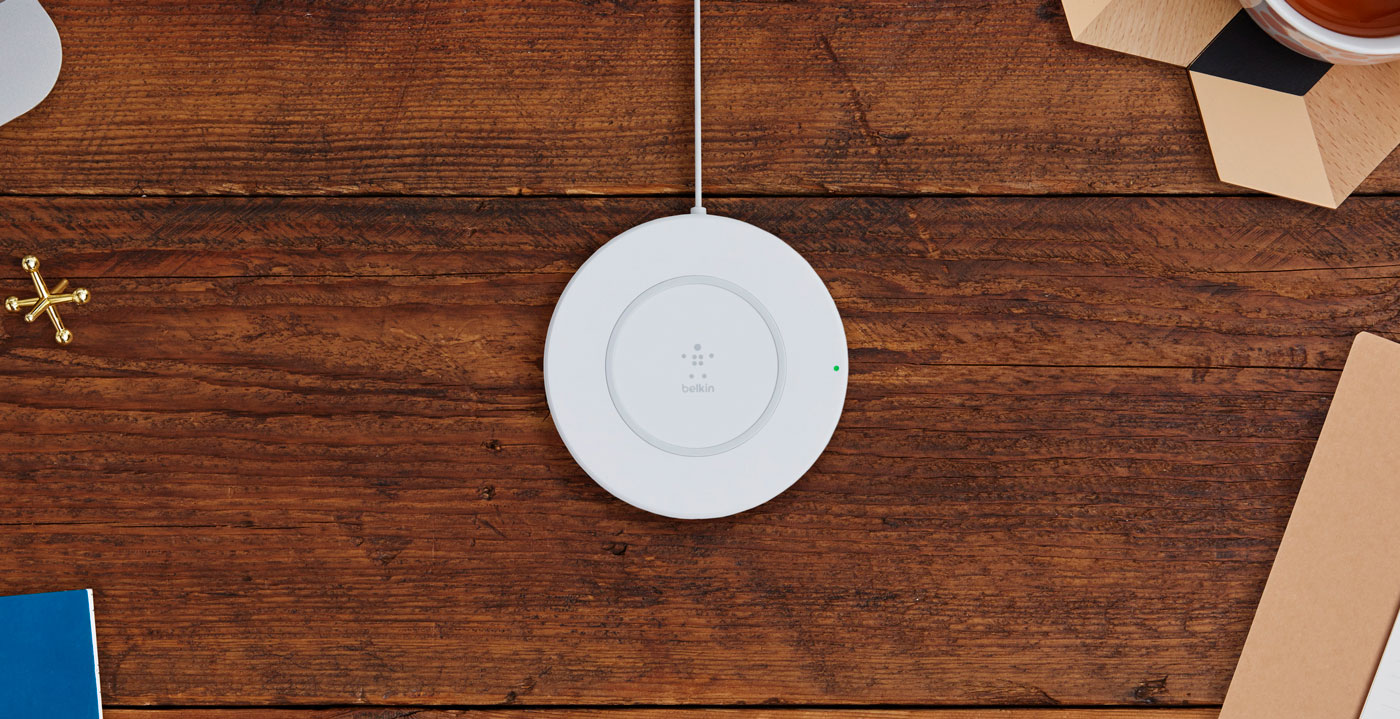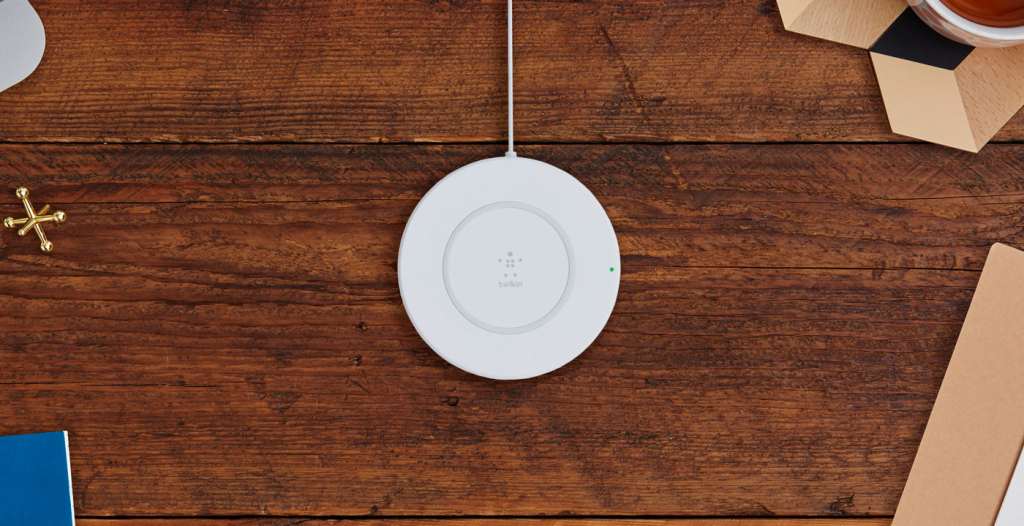 Price: $100
Belkin's take on the wireless charger is pretty barebones, with a Qi-compatible charger in a circular design, looking more or less identical to the one the company makes for Qi-friendly Android phones.
We're told this one is "optimised" for the iPhone, which essentially means it has been designed to work with the newer Apple-friendly Qi standard (though should work with other Qi-enabled phones, too).
Mophie Wireless Charging Base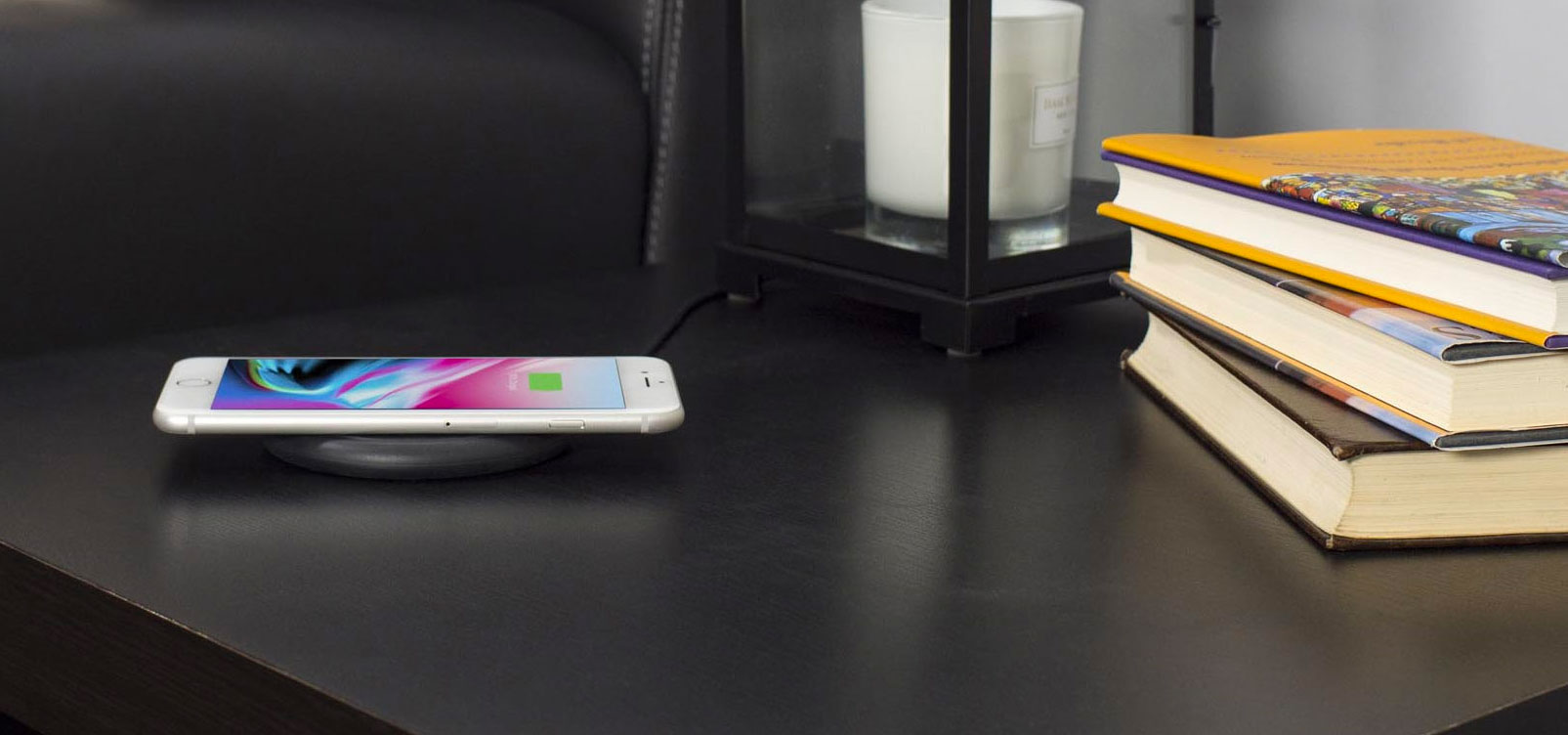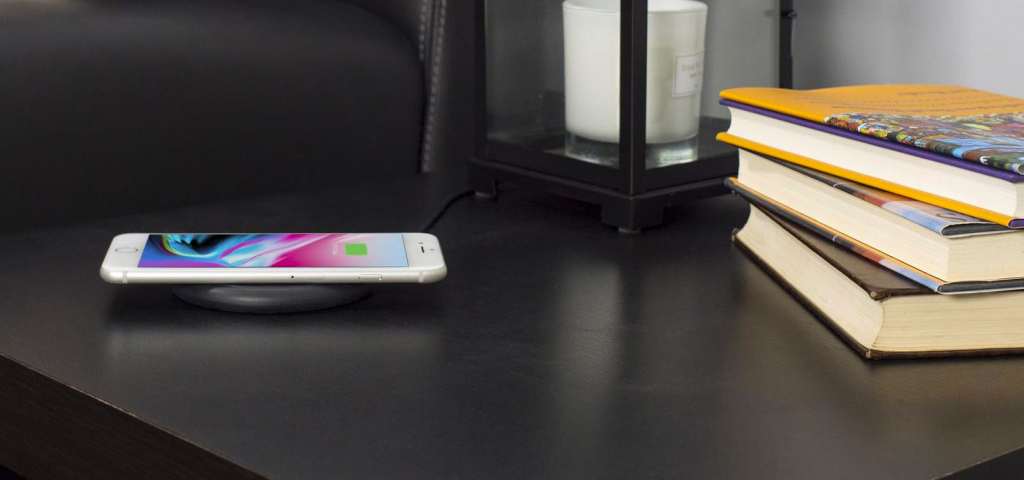 Price: $100
Another $100 wireless charging base, this one offers a super slim profile and is basically a flat disc to leave your phone on. Leave your phone on and it will even charge it, as that's how this wireless charging thing is supposed to work.
Fast charging
Don't want to go down the wireless charging option? No worries, because Apple will also have a wired fast charging option available to you, but it will require a different cable and won't be in the box.
Of course, of course, Apple is making some money from it, so you'll have to shell out a little extra if you want the wired fast charging technology.
As such, what you want is Apple's USB-C to Lightning cable, which starts at $35 in Australia and needs an Apple USB-C charging block to really drive the super-fast charging time, kicking into gear.
If you own a recent MacBook or MacBook Pro that relies on this technology, you already have the power block, now you just need the cable.
Wireless earphones
Continuing on from the iPhone 7, neither the iPhone 8 or iPhone 8 Plus will see the 3.5mm headset jack, as Apple keeps its past firmly in its past and forces you over to the Lightning port if you want to remain wired.
That's an option, though, because you still get a 3.5mm to Lightning converter in the box, meaning any pair of wired earphones can come with you thanks to that converter.
However, we'd recommend jumping over to wireless simply because it kills the cord entirely
Apple AirPods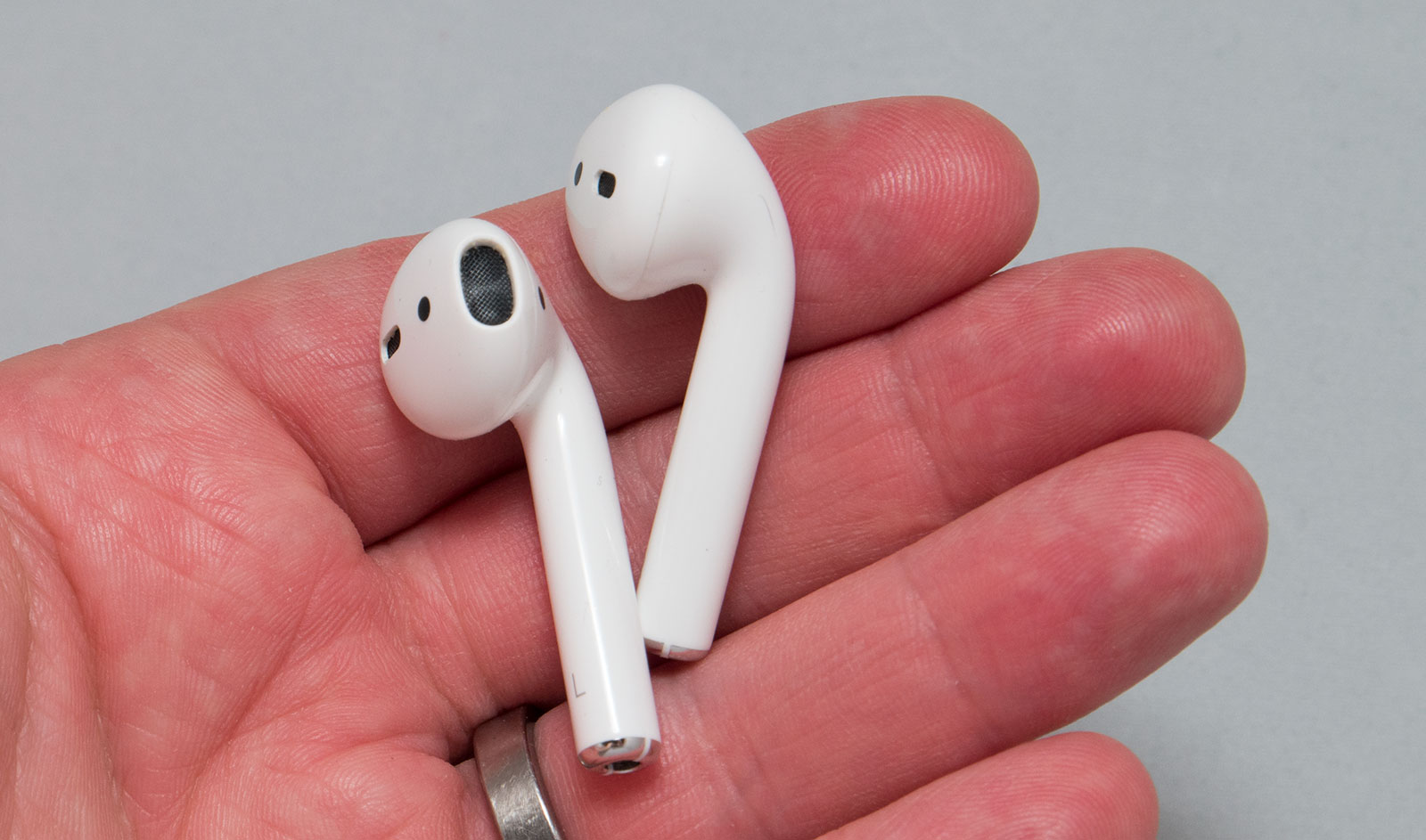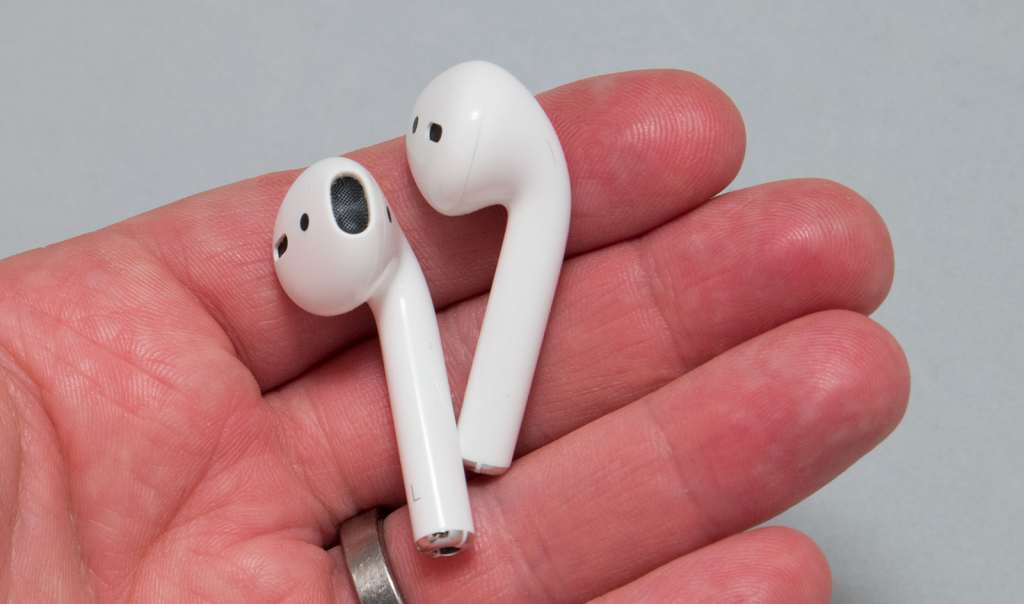 Price: $229
It's hard to deny the importance of these little earphones, as Apple's ubiquitous EarPods get their cords cut and go completely wireless.
To put it simply, AirPods sound great, but like their wired siblings, they can lose a bit of sound due to how open your ears are, forcing you to turn the sound up.
If you like the sound of Apple's wired EarPods — you know, the earphones that come in every iPhone box — you'll like these, because they're the same, only wireless.
Jabra Elite Sport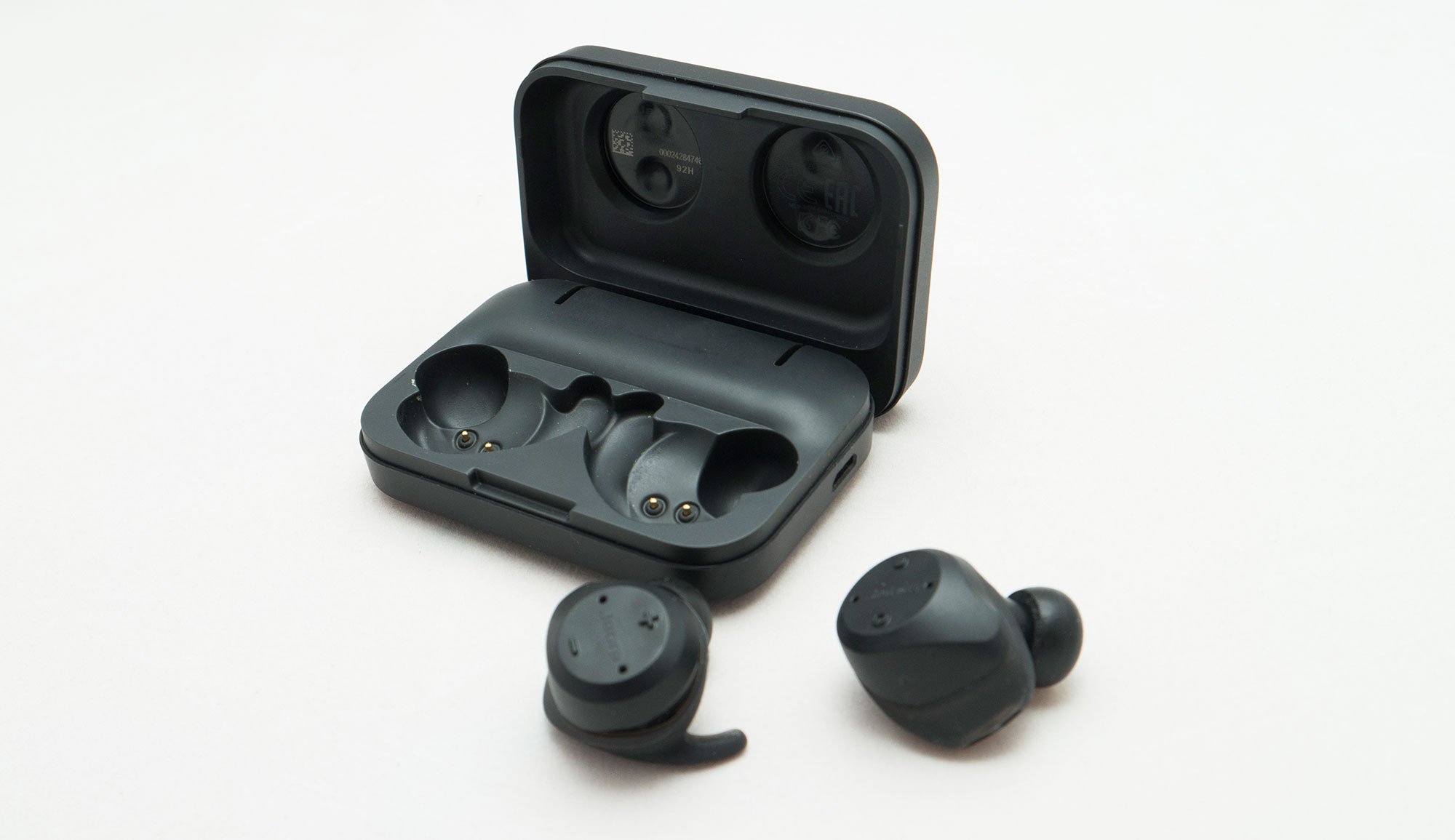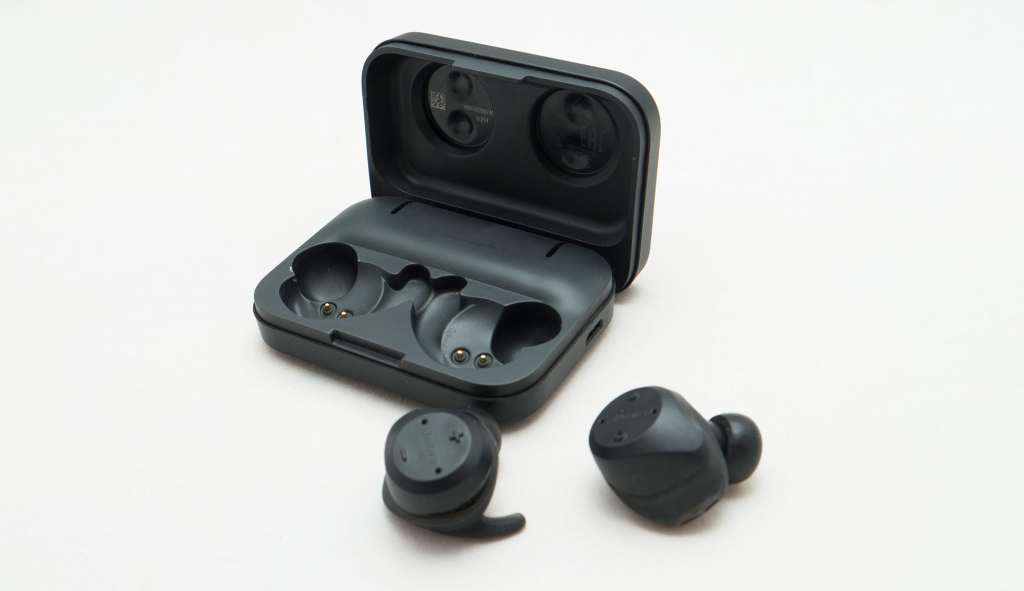 Price: $329
Totally wireless like the Apple AirPods, Jabra's Elite Sport are easily some of the best completely cordless in-earphones we've seen, now providing a solid 13 hours of all-day life, provides you charge them every 3 or 4 in the little case they come with.
While you can wear them all day, you may find after the third hour that your ears need a bit of a rest, and that's cool, because it's around this point that you'll need a few minutes to recharge to get the battery life back up there.
Beats Solo 3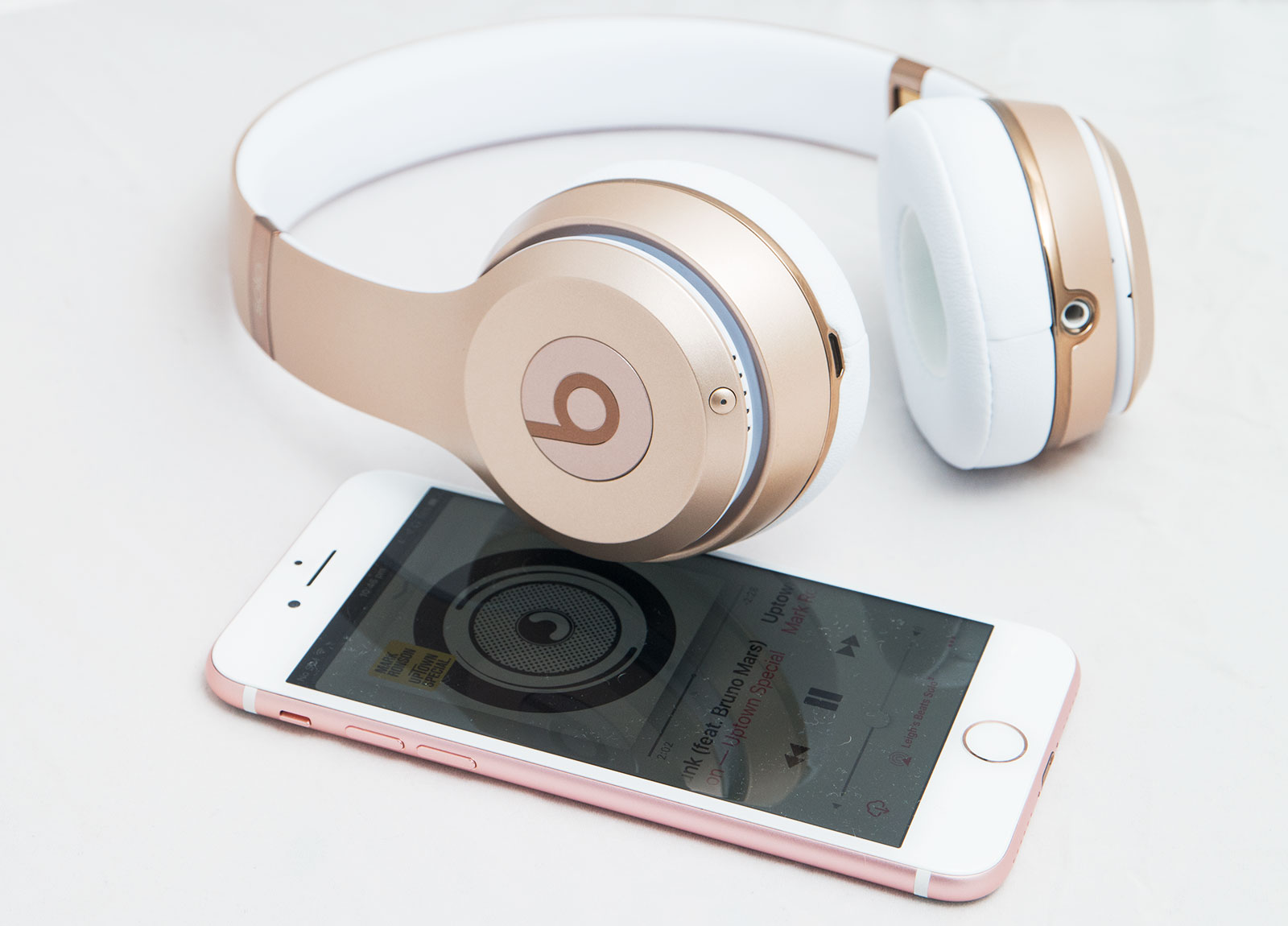 Price: $399
Until the latest Studio headphones arrive later in October, Beats' Solo 3 is the only pair of headphones to rock up with Apple's W1 chip, a Bluetooth chip specific to the iPhones that makes it easy to not only find and pair headphones, but also to jump across devices in your iLibrary.
That means your iPhone 8, your Watch, your iPad, and anything else connected to your iCloud account can find the headphones without a problem.
The fact that the Solo 3 sound great and are one of Apple's best pairs yet, not to mention completely wireless, helps cement the whole package.
Sony MDR-1000X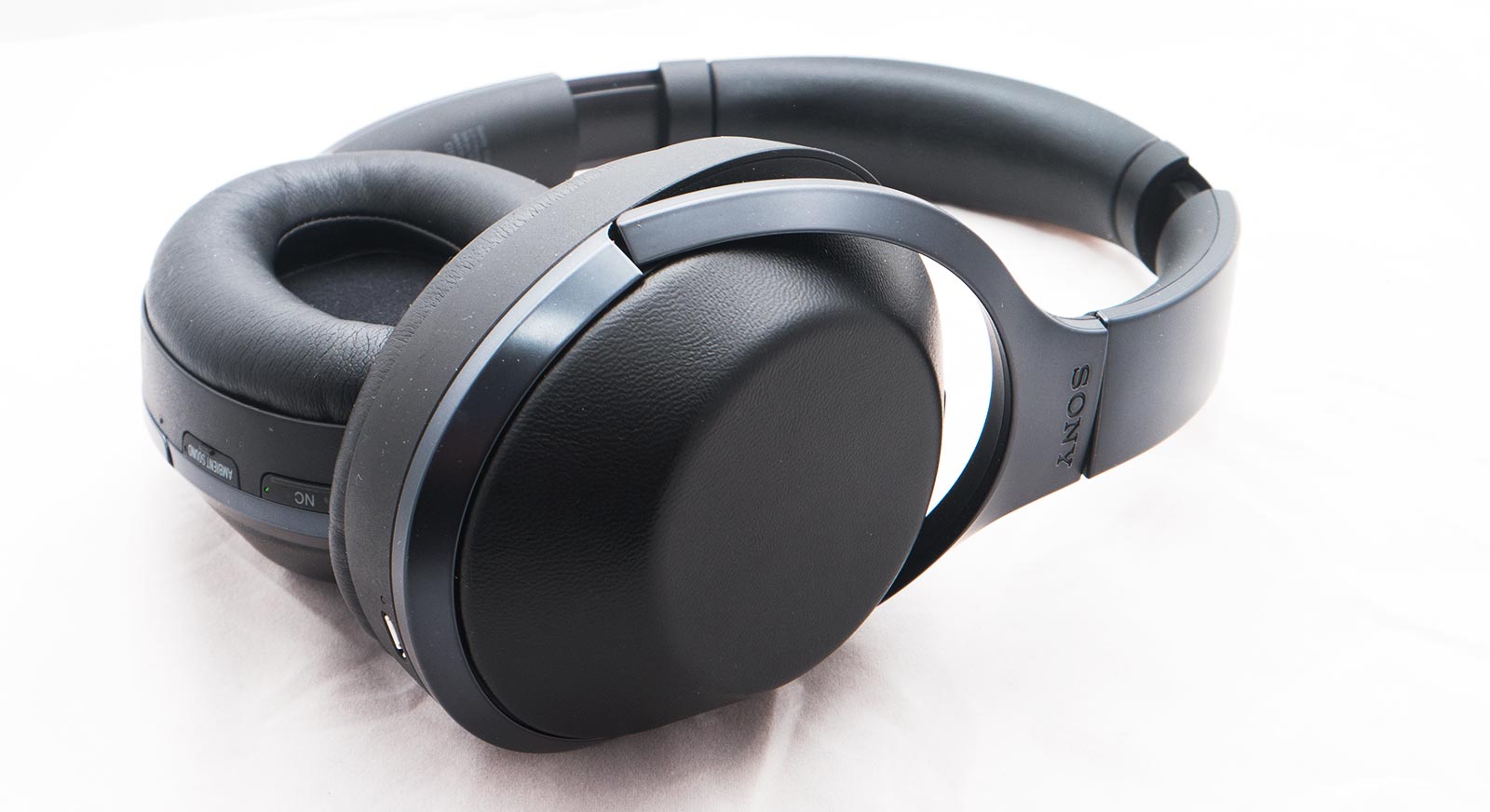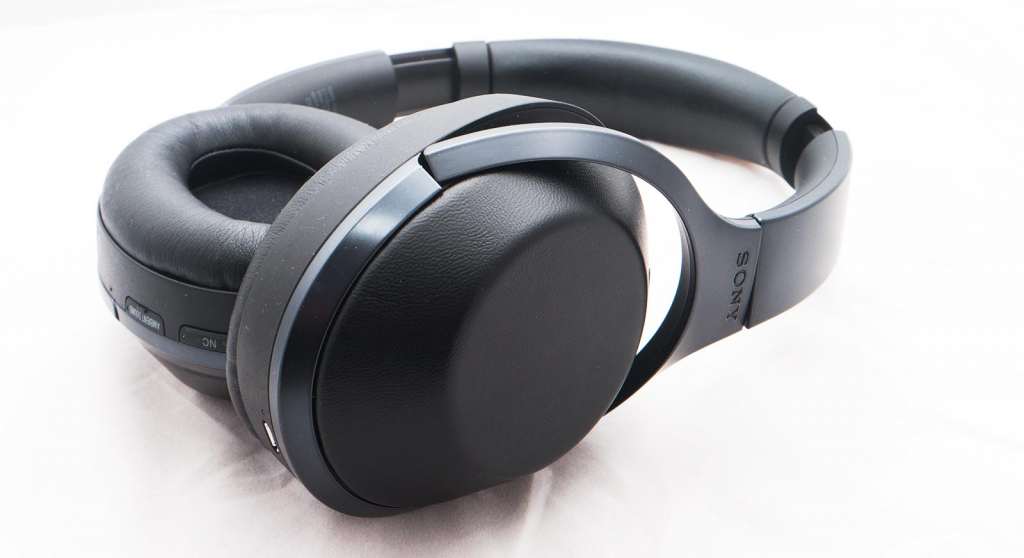 Price: $699
Made for folks who love great sound and being absorbed in their music, the MDR-1000X are easily some of the best headphones in the business, providing excellent sound and some of the best noise cancellation to date.
The headset is about to be replaced, so expect to find these on sale in the very near future, making them even more value-driven.
Other neat bits made for the iPhone 8
There's more than just headphones, cases, and charge pads out there, with other devices made for the technology in the iPhone 8 and 8 Plus, the iPhone X, and even the older iPhone 7 and 7 Plus, which of course are still available.
For instance, if you want to extend your camera, Olloclip offers a neat camera extension that clips over the front and rear cameras and enhances what's on offer. Want to get closer or do a proper fish-eye shot? Olloclip's lenses make it possible.
At home, you can secure your premises with a Bluetooth door lock, something that works across both Android and iPhone, and which takes advantage of the Bluetooth wireless communication hardware found inside the handset.
In Australia, Kwikset's Kevo is the one that comes to mind for this technology, providing the Bluetooth lock for phones for $269.
There's also the possibility of security, with Netgear's Arlo and Ring offering a good dose of each, the former being one of the most versatile security systems with wireless cameras and even a mobile baby camera all of which can be linked up to the same app, while Ring adds a digital doorbell to your home, allowing you to answer it on your phone while you're not there.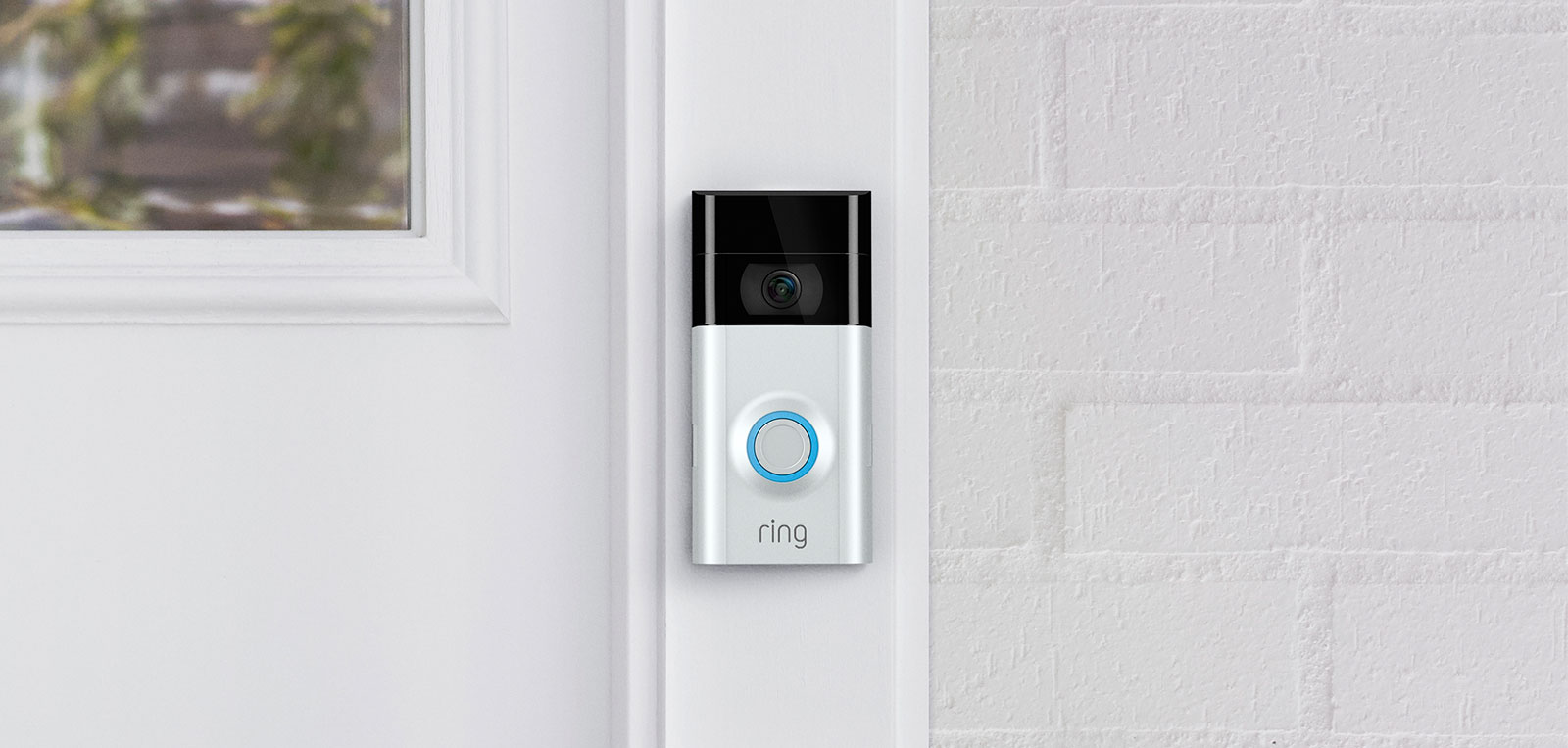 And what about sound at home? When it comes to multiroom, you definitely have a few options available to you.
Sonos is probably the most popular at the moment, with a fairly solid speaker system making it possible to link a speaker in every room of the house. More specifically, it's one of the only systems that will touch Apple Music, meaning if you have it, you can link up your Apple Music playlists and radio stations (including Beats Radio), and have these play around the home.
Sitting in front of the telly much? The latest Apple TV is 4K and should play your three most recent 4K captured memories from the iPhone 8 and iPhone 8 Plus in 4K, though Apple wouldn't say whether its 4K Apple TV would stream your 4K memories in 4K. Our guess is no, but it could arrive later on if it isn't included.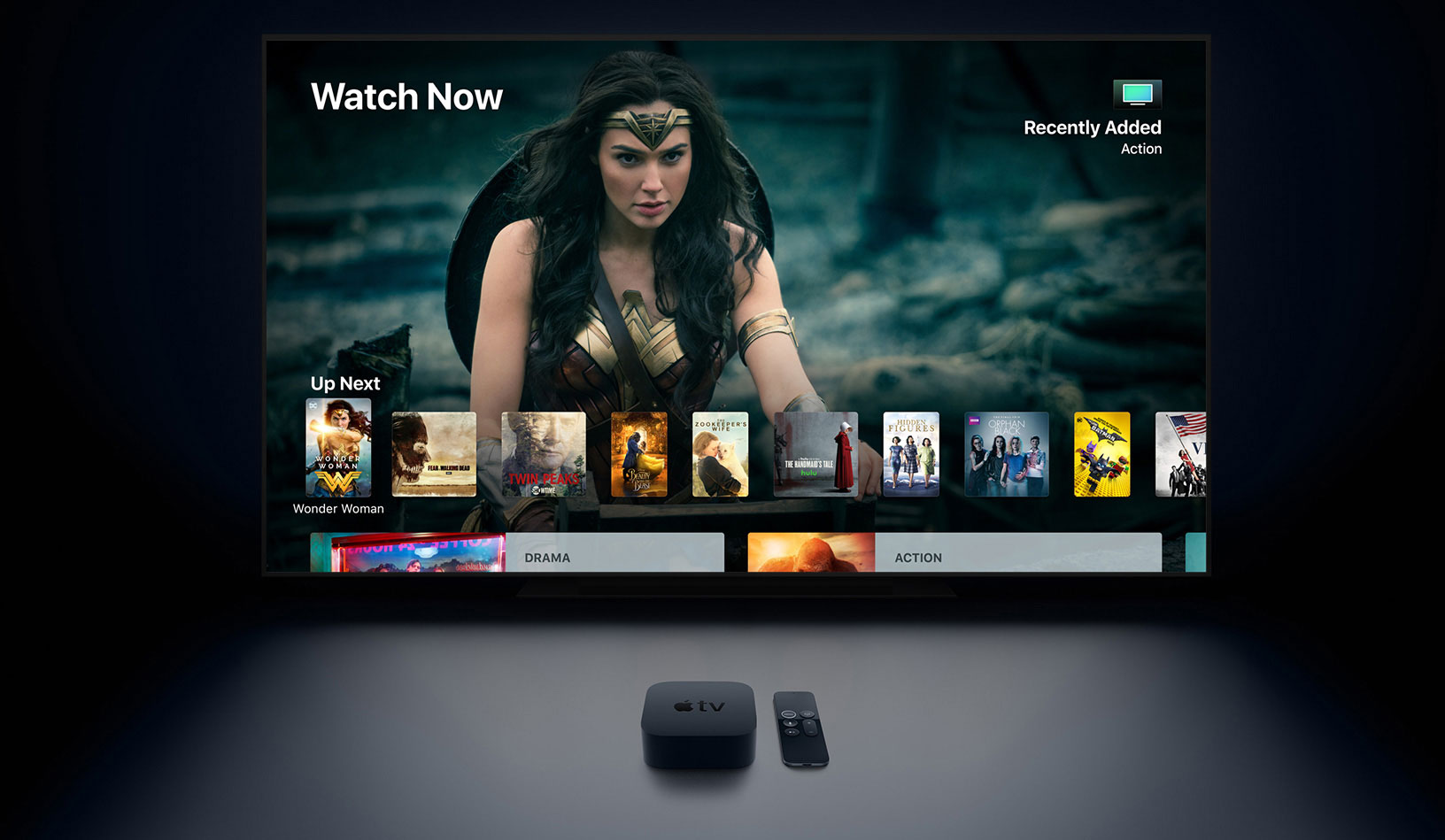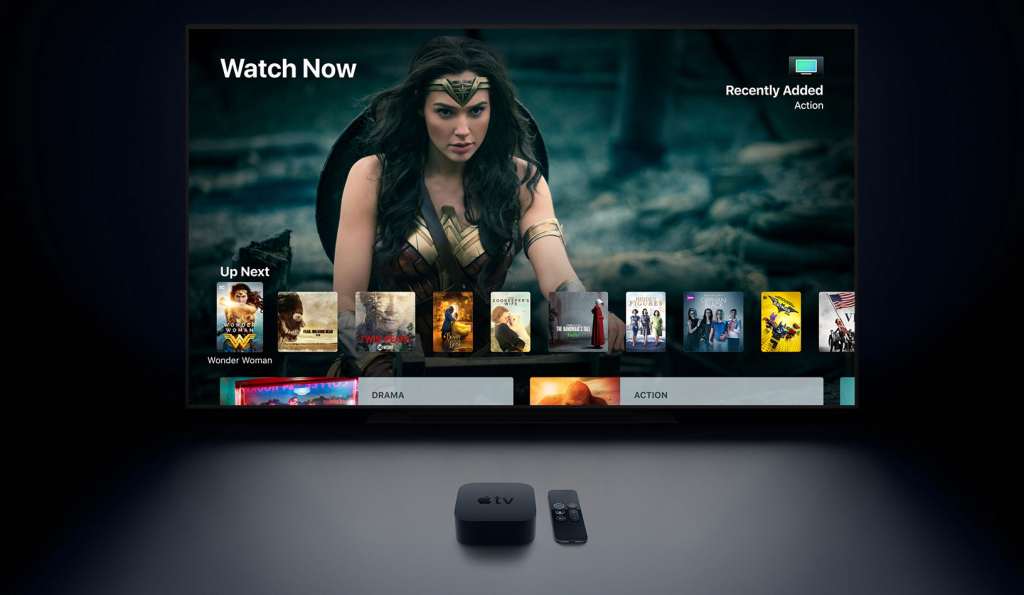 And how about a couple of gadgets that can charge the iPhone 8 and 8 Plus that aren't your conventional Qi charging plates?
IKEA has been looking into this area for quite some time, and has been making lamps with Qi charging plates for a while, with the Varv being the one we'd actually consider placing next to our bed. Every IKEA Qi-enabled charge plate tends to look the same, sporting an "X" which marks the charging spot.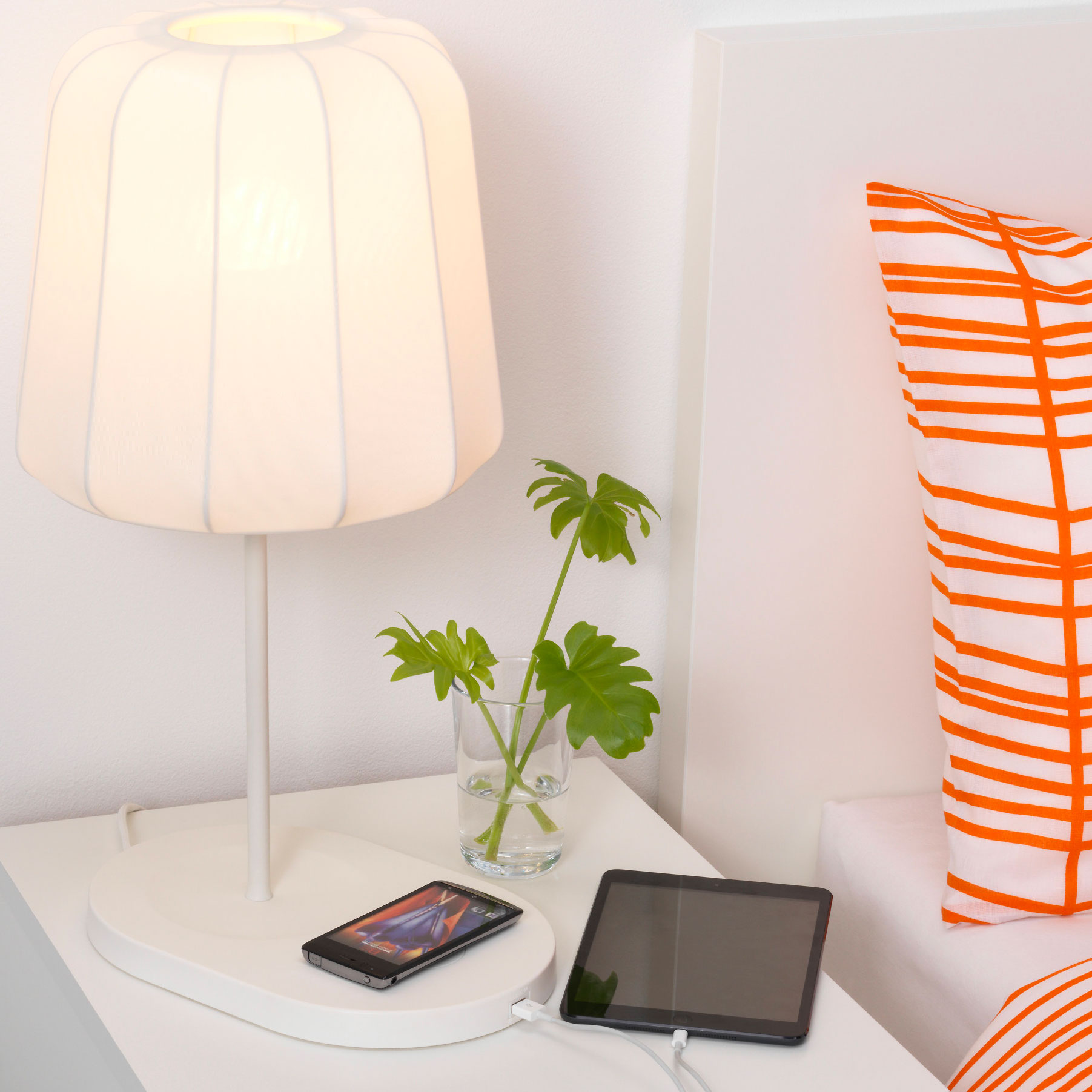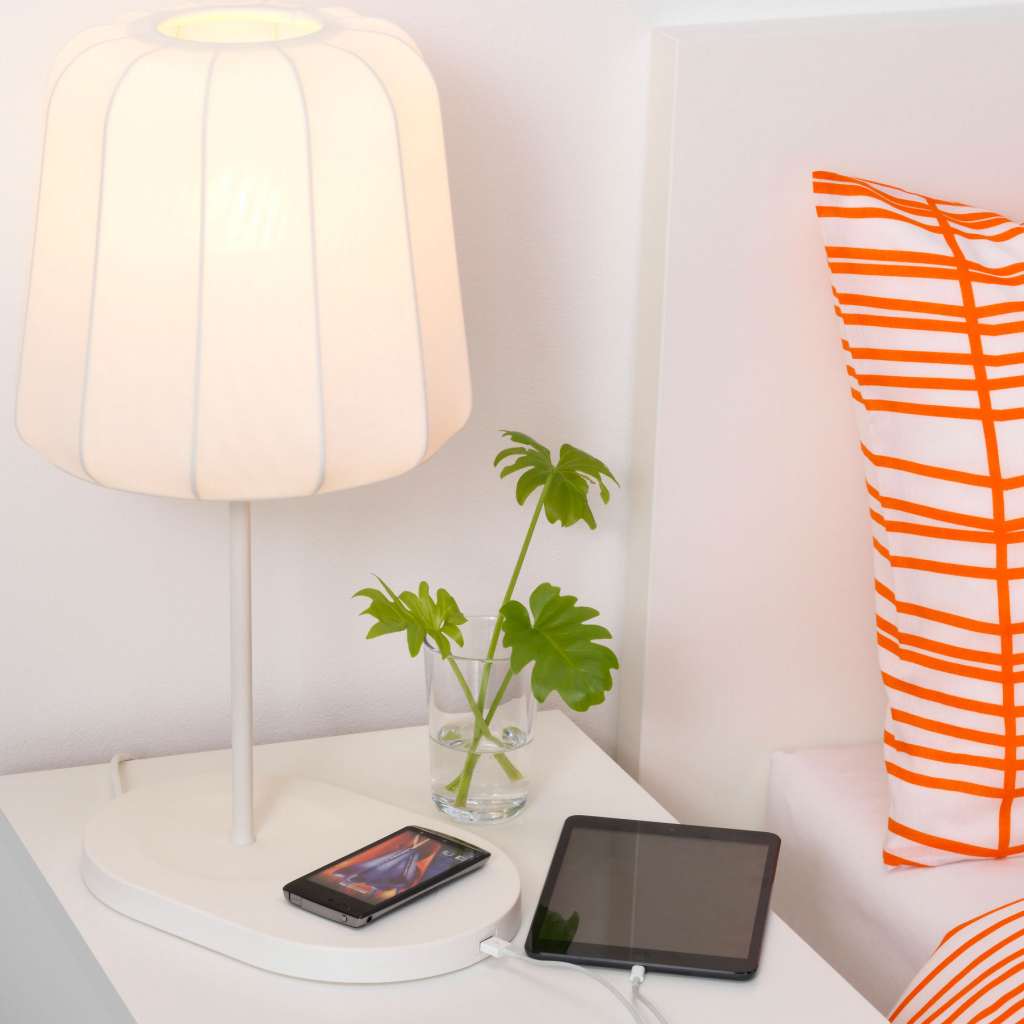 From this journalist's point of view, the Varv is the one that captures his attention, offering a bedside-style light with the wireless charging built in for around $99.
However, it's not the only part of your home that can grab the wireless charging authority, as you can connect this into your couch.
Australian furniture maker King Furniture has its own take on where Qi rechargeable devices should be, and it's built right into its couches. You'll need one of its not remarkably cheap couches if you want to play, but it does support the ability to charge your phone simply by leaving it on the couch-side table. That's about as futuristic as lounge rooms get, people.