Quick review
The good
Loud and fairly punchy
Decent balance with only a hint too much bass: the best sounding pair of Beats yet
Really easy to set up, especially if you have an iPhone
A fairly strong Bluetooth connection, with fewer drop outs than normal
Pretty impressive 40 hour battery life
The not-so-good
Expensive
No noise cancellation
Headphones don't switch off when collapsed
Earpads aren't replaceable
Now that smartphones are beginning to ditch the headphone jack, it's time to seriously think about wireless headphones. Before they were a gimmick, but now they're a must have, as Bluetooth becomes the way to stay connected, keeping your linked to your phone without the cables.
The latest pair of headphones from Beats is the Solo 3, a wireless pair of fold-up headphones holding a big battery and an Apple-made Bluetooth chip. They're schmick, shiny and sound good, too. Are they just what your ears need?
Features
Shiny and new, the Beats Solo 3 are the latest pair of headphones to come out of the Apple-owned Beats by Dre labs, and the first pair to rock up with an Apple-made Bluetooth chip called the W1, the first commercially available headphones to support this since Apple's wireless EarPods — the AirPods — haven't quite made it to retail store shelves yet.
Officially, Beats doesn't say too much about what's on the inside of the headphones, so we're kind of ready to assume it'll be some form of neodymium driver as is the case with so many other headphones, the magic metal being used in another pair alongside wireless technology to get music to your ears without the cable.
That said, you can still use a cable if need be, with a 3.5mm cable with in-line remote included, supporting tethered sound if your phone still supports 3.5mm audio.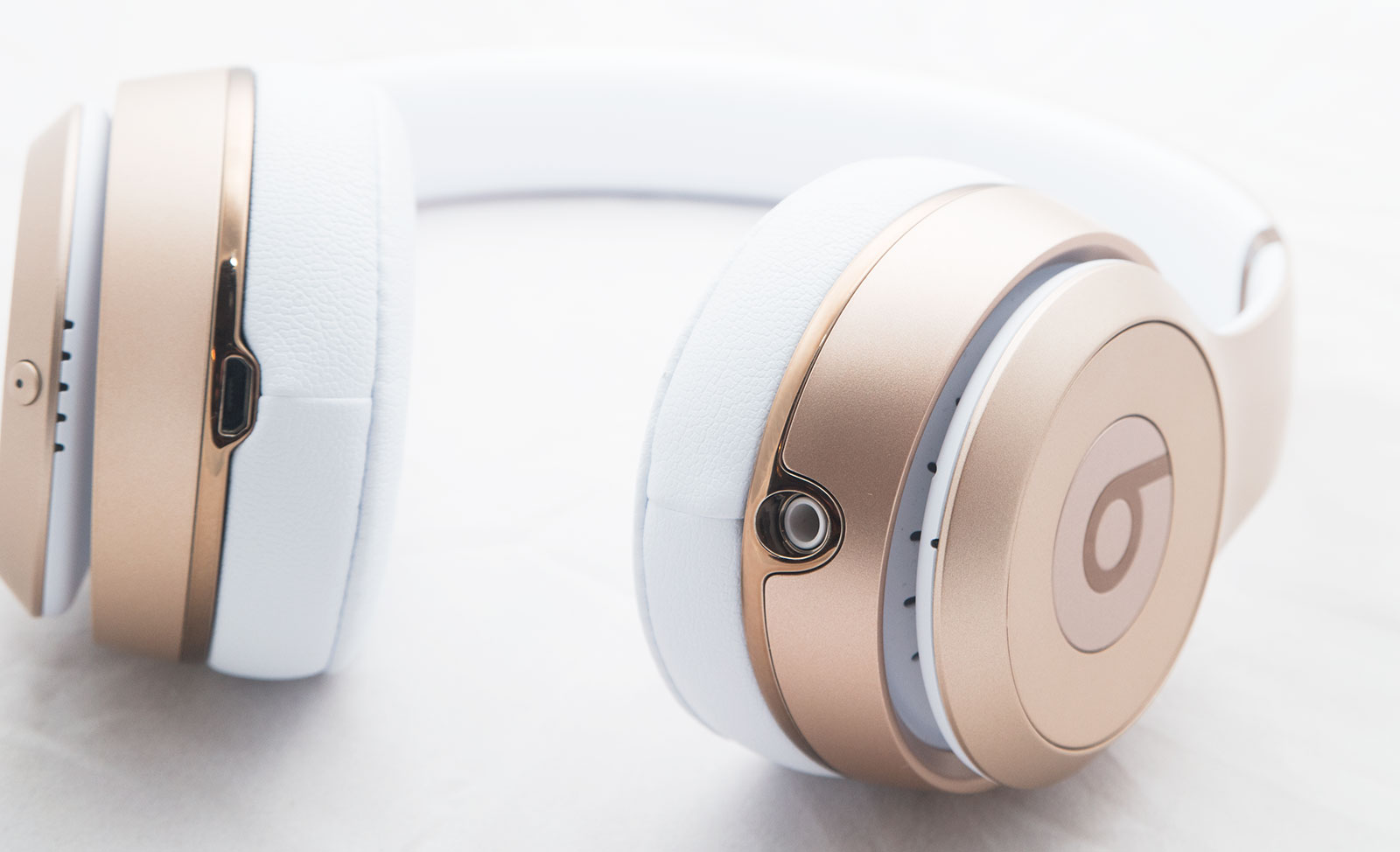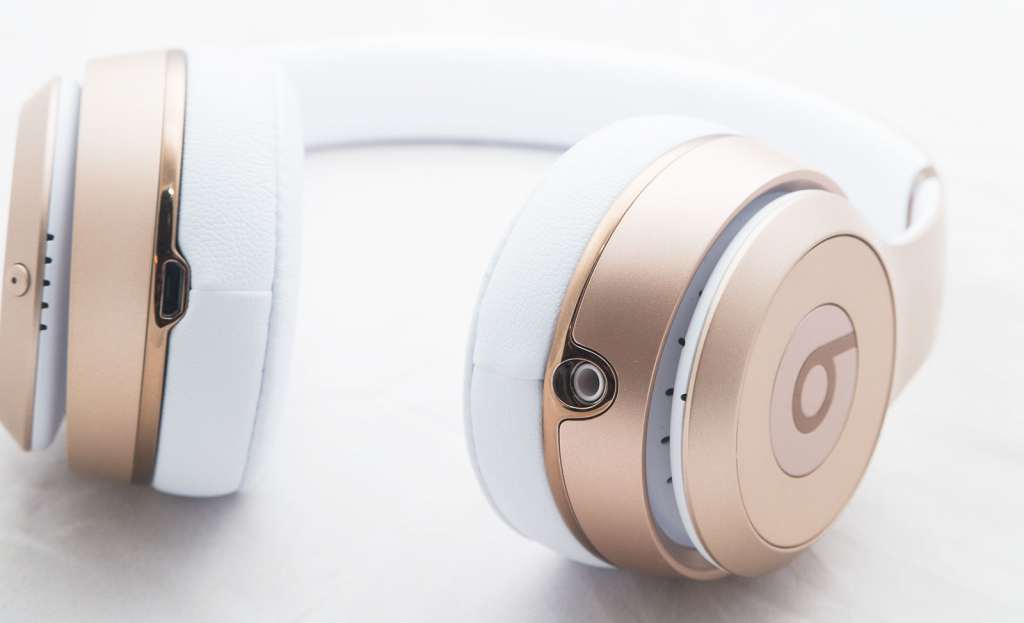 Charging the Solo 3 headphones occurs with another cable, as Beats recycles the use of the microUSB port, allowing these headphones to be charged in much the same way as every phone not made by Apple.
Hinges can be found in the mostly-plastic-with-only-a-hint-of-metal headphones, allowing these to be collapsed into a smaller shape for storage and portability, and there's even a carabiner clip to make sure you keep a watch over the headphones and its case if need be.
One aspect of the Beats Solo 3 feature set that has to be discussed is that of the setup, and while we don't normally spend too much time here, the use of Apple's W1 chip makes it impossible not to.
Simply put, if you have a phone that supports the W1 natively — specifically, if you have either the iPhone 7 or iPhone 7 Plus — your phone will see the headphones the moment you switch the Solo 3 headphones on, with no need to really do anything else.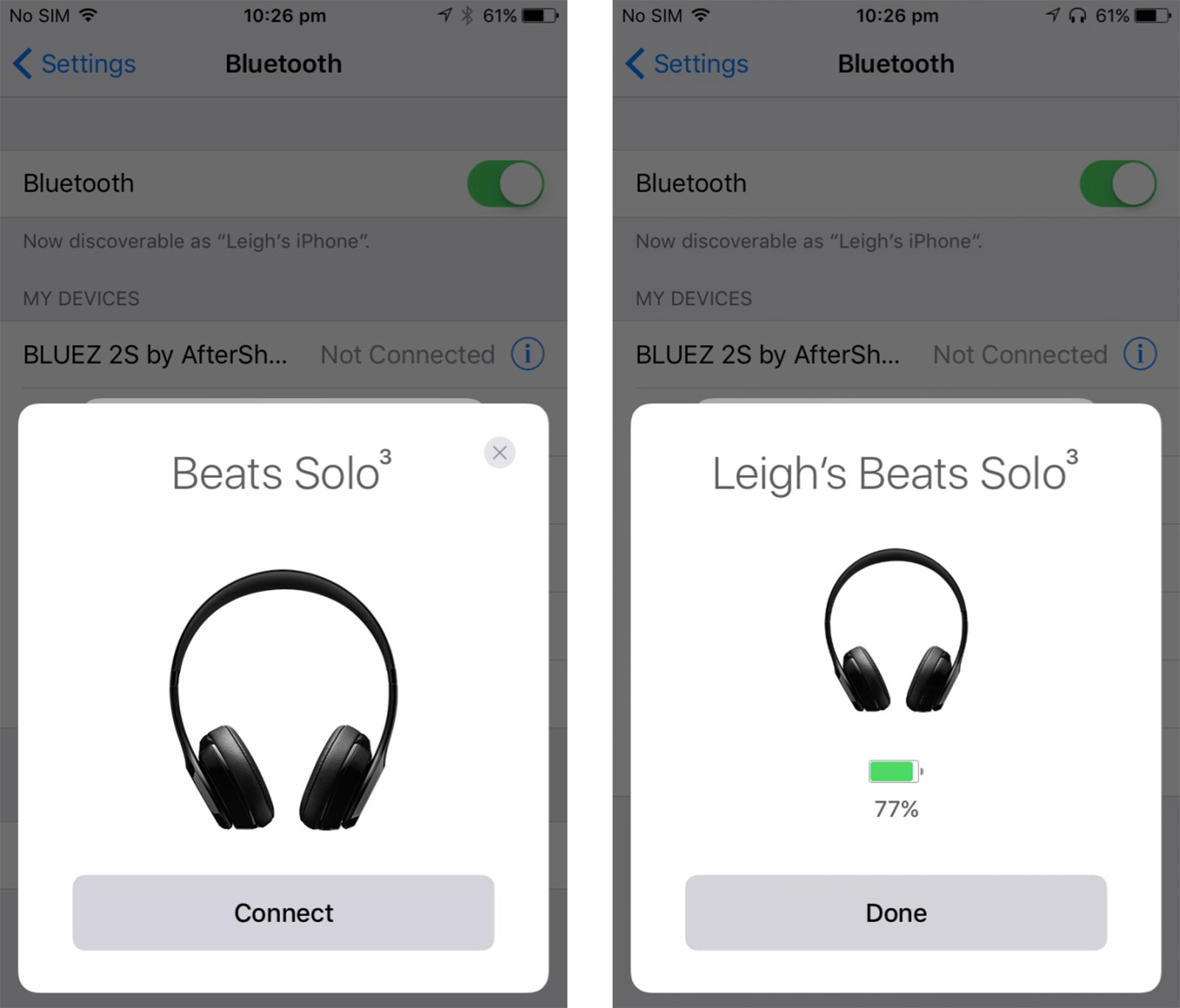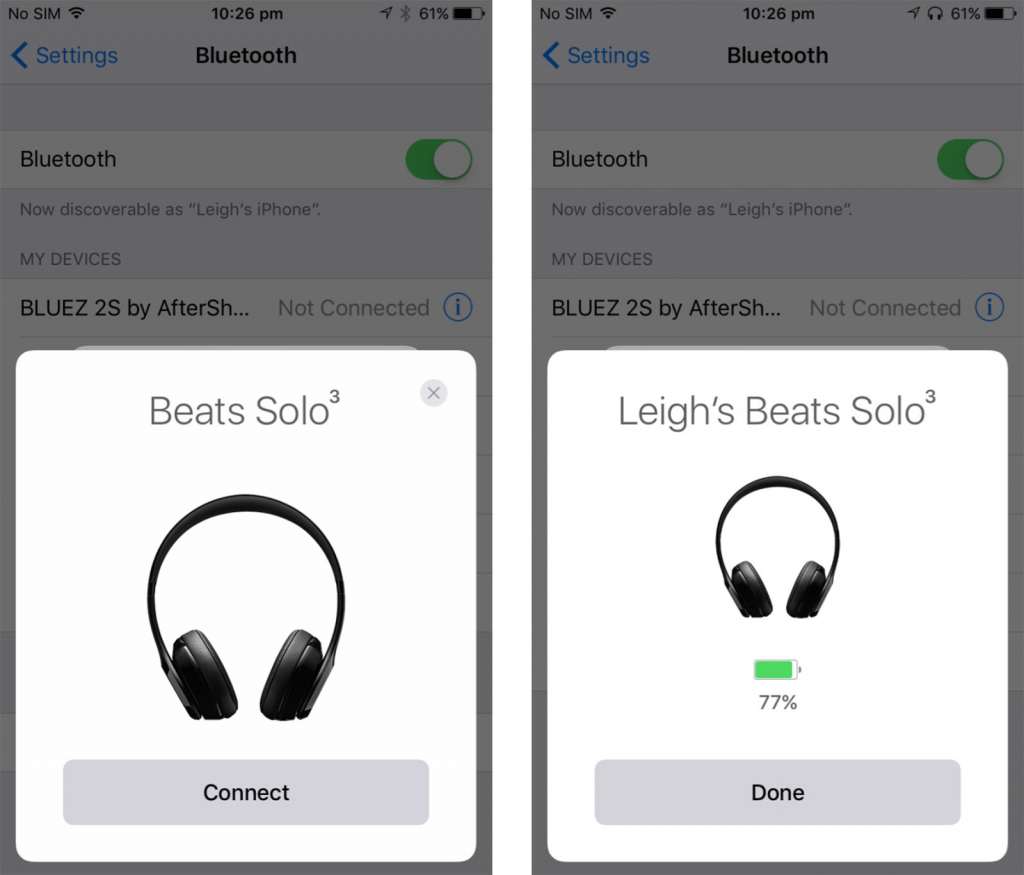 For everyone else, you'll be holding the power button down for a second or two longer while the headphones switch into pairing mode, and then using your phone to connect at this time.
While Apple's pairing using W1-enabled phones is easily the fastest and most seamless pairing we've ever seen — even more so than the Near-Field Communication (NFC) used for some products, of which headphones are included — it's also a fairly easy experience for Android owners, holding down the power button upon start up to get the headphones into pairing mode before linking up with them over Bluetooth.
Consequently, you need to go through the same steps if you're pairing the headphones with a different device that may not be linked to your Apple account.
You can thank that W1 chip for this ease of use, however, which is easily one of the biggest changes to the Solo 3 headphones.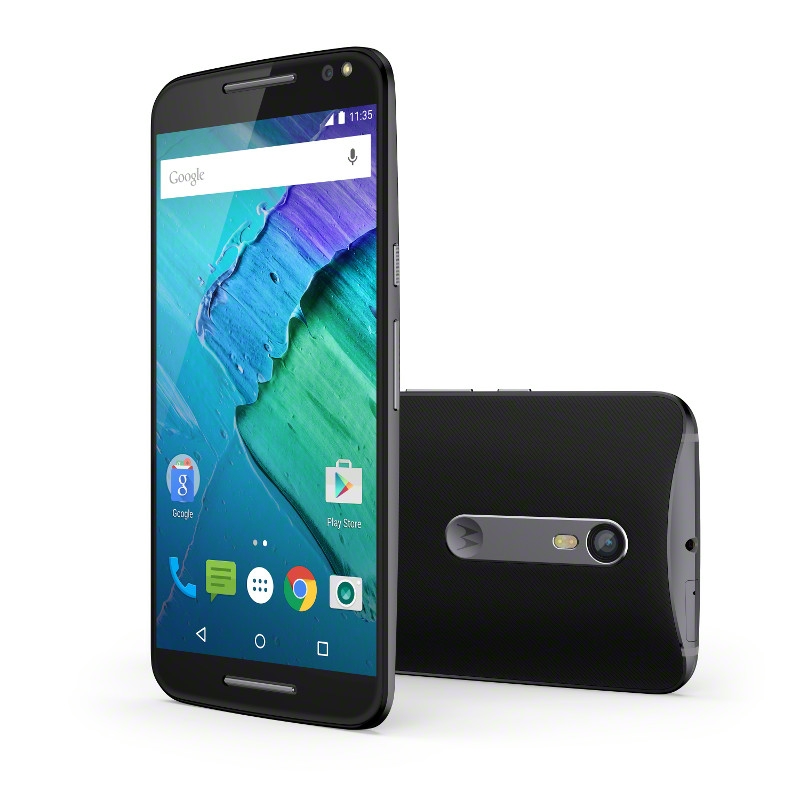 Design
While there's that new chip purporting inside the headphones, little about the design on the outside has changed, with Beats more or less keeping things the same.
We're not sure if Beats even has a design department anymore, or whether Dre and his team just say let's not break what doesn't need fixing, because you definitely won't be able to tell if anything has changed between the Solo 3 or the Solo 2, and probably the original Solo before it.
Rather, the Solo 3 Wireless headphones are basically a case of "the more things change, the more they stay the same", with a look and feel where nothing appears to have been changed.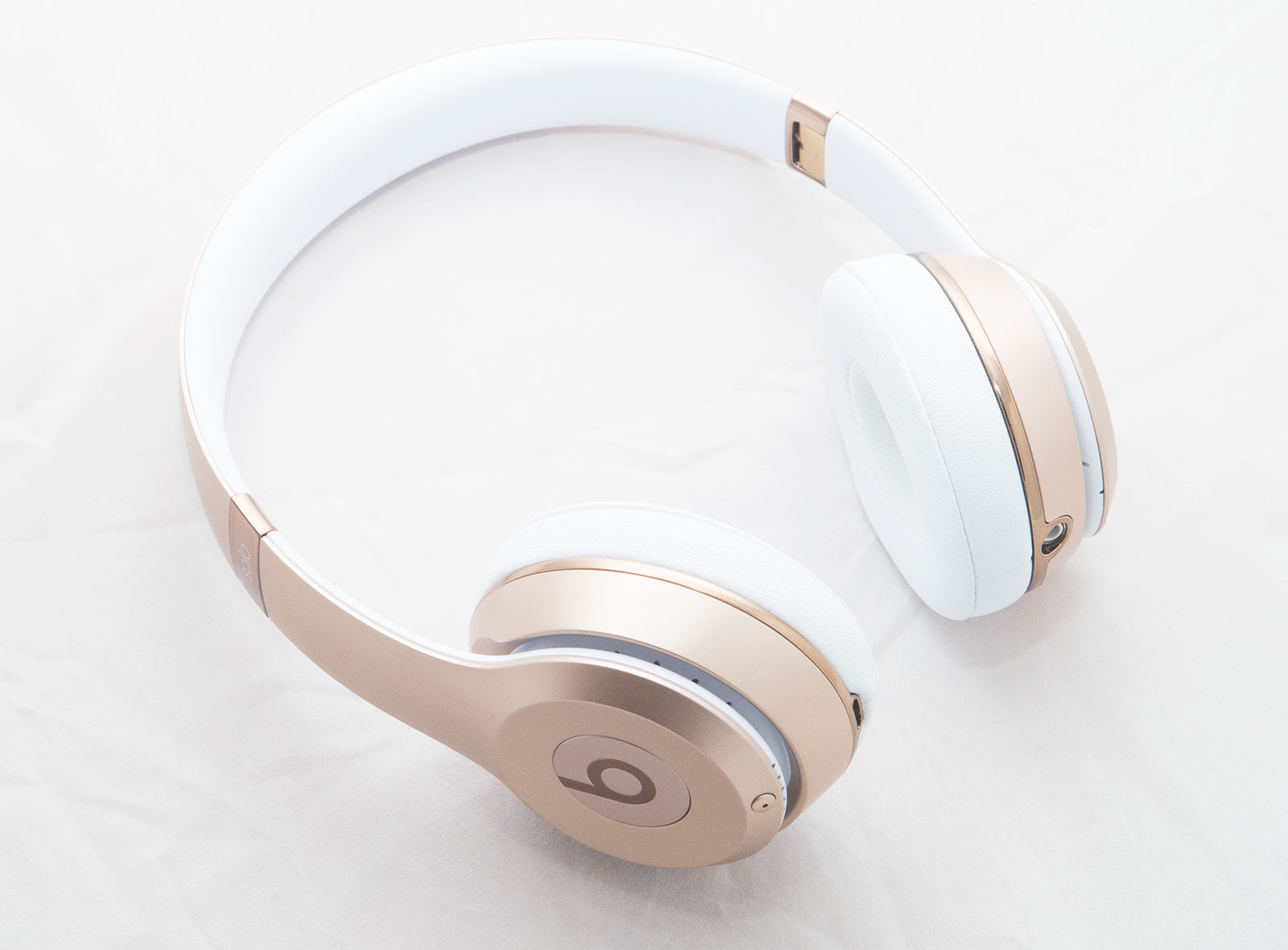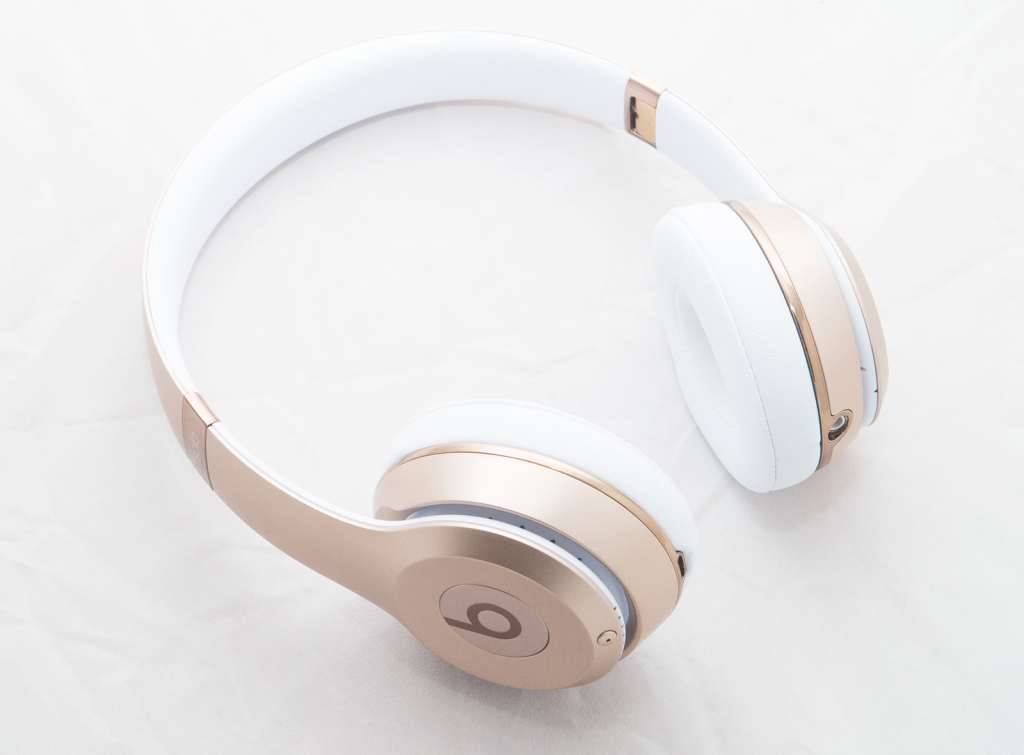 That means you'll find the same softened on-ear supra-aural headphone design with leatherette pads facing inwards and forcing you to wear them a specific way — left on left and right on right — with the single button controller and directional pad on the left side above the 3.5mm headset jack (should you need to use it), and the power button and LED battery gauge on the right above the microUSB charge port.
Controlling the headphones mostly occurs with the single button, with one press pausing and playing, two presses going forward a track, and three presses going back. Controlling the volume happens with a directional button around this, pressing up or down in order to increase or decrease the volume.
Beats' Solo 3 headphones still fold up the way previous models have, collapsing at hinges on each side and allowing the headphones to become a whole lot more portable.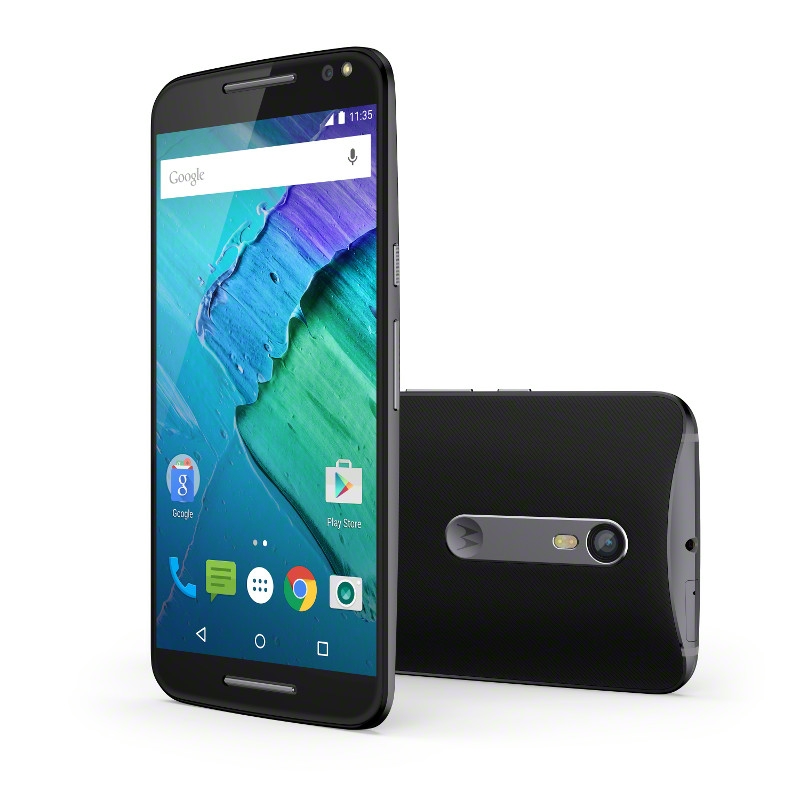 Performance
With the design barely being touched, you have to wonder if the sound quality has changed, and if the Beats legend of being overly bassy remains true on these cans.
We should note that this so-called "legend" tends to be different across the Beats range, with only some of the headphones really exhibiting this heavy-handed approach to bass, at least in the headphones we've tried.
The Solo headphones have always been a little more relaxed in this regard, and in the previous generation, we saw some of the best balance to bear the "Beats" name yet.
Now sitting at number three, Dre and crew are ready with more balance and a hint more bass, and that's the first thing you'll hear and feel when you start listening.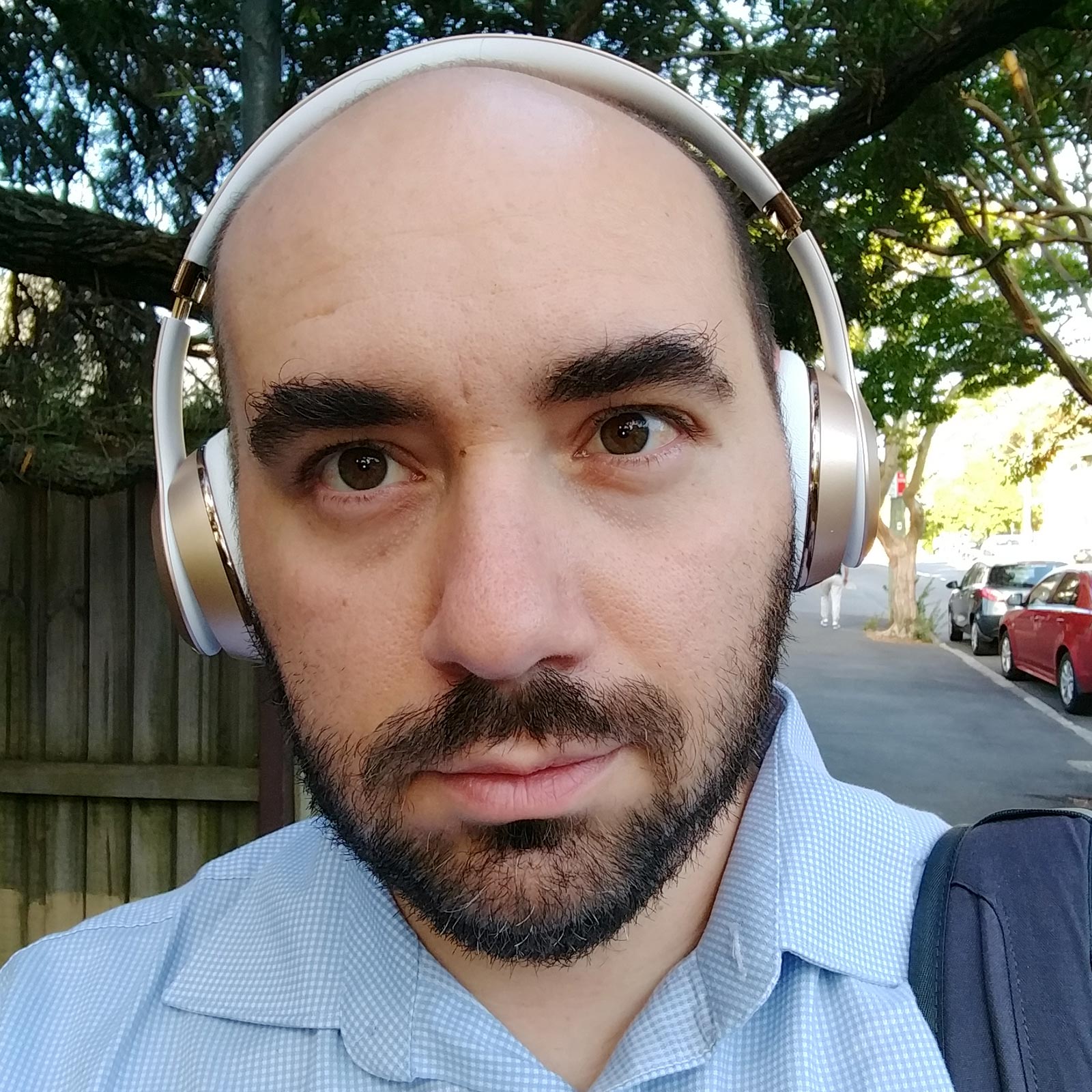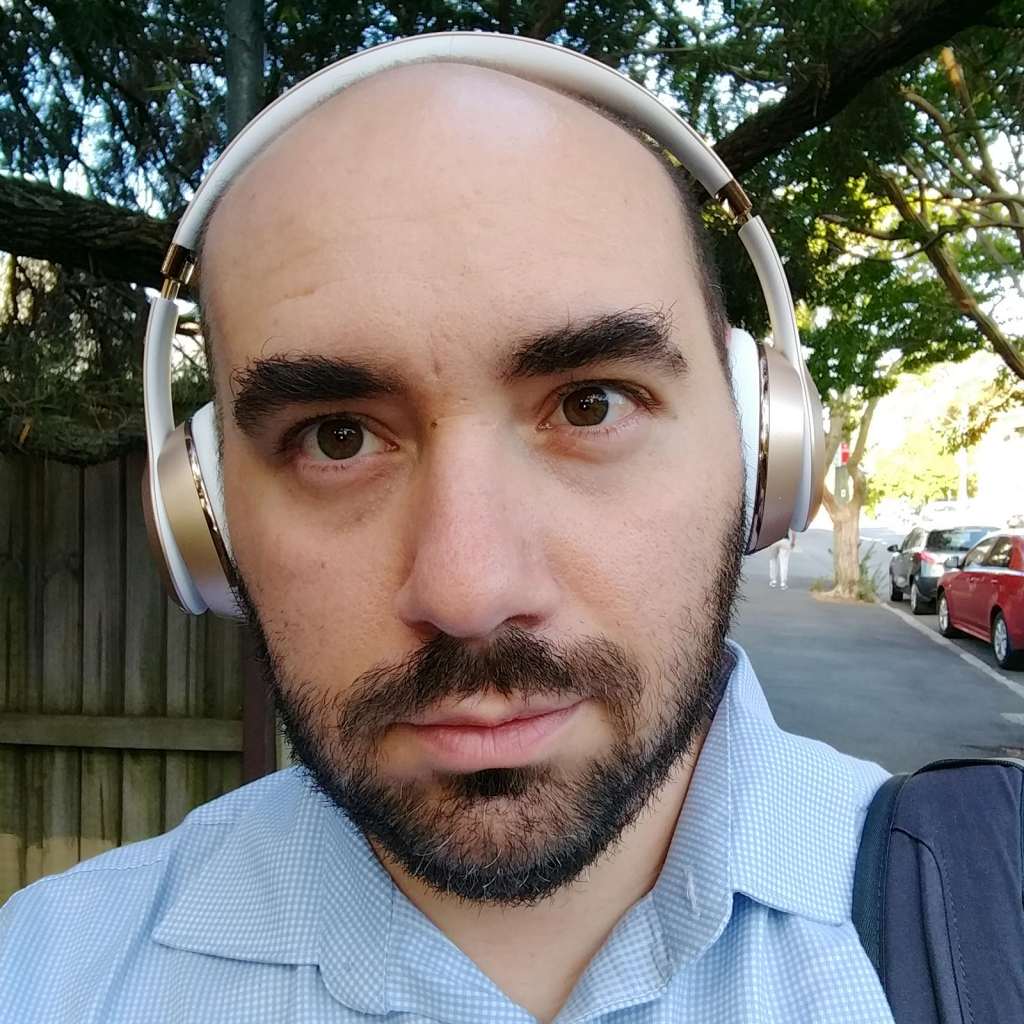 Playing through the Pickr Listnr playlist, we found that it really didn't matter quite which track we played, with the Beats Solo 3 Wireless headphones revealing a decent amount of balance amidst a slightly overpowering bottom end, almost as if Beats just wanted to drive that message home.
Granted, the performance isn't at the level where it's so oomphy that you know for sure, for certain, for absolute clarity that you could only receive that enhanced level of bass recreation with a pair of Dre's signature headphones, but it's enough to let you know that bass is a big deal in the audio profile of these headphones.
In fact, if anything, the sound of the bottom end only feels relatively normal when played with tracks that don't normally drive bass hard, such as jazz, classical, and anything else that has been played with real instruments. Even rock sorted itself out well, with the likes of Muse and The Who coming across as otherwise normal instead of with an aggressive attack at the bottom end of the spectrum.
Otherwise, the Bears Solo 3 headphones offer an otherwise balanced experience with a touch more personality, which is what we suspect the push in the low sounds is coming from.
In fact, regardless of the track we played, be it Michael Jackson's "Billie Jean", Mark Ronson's "Uptown Funk", Beck's "Dreams", or Etta James' "At Last", the sound was solid and comfortable, with the result easily being among the best of the Beats we've heard thus far.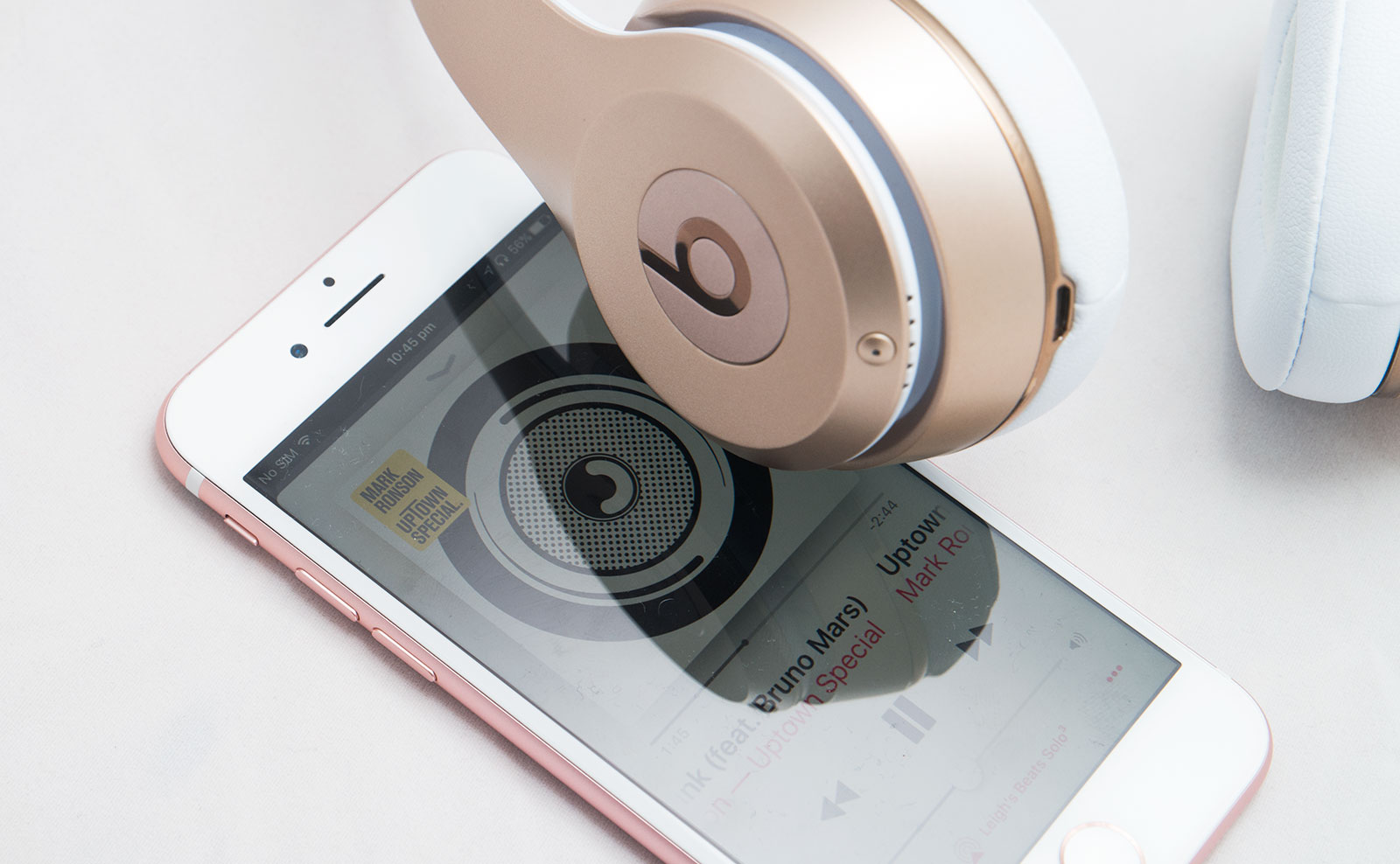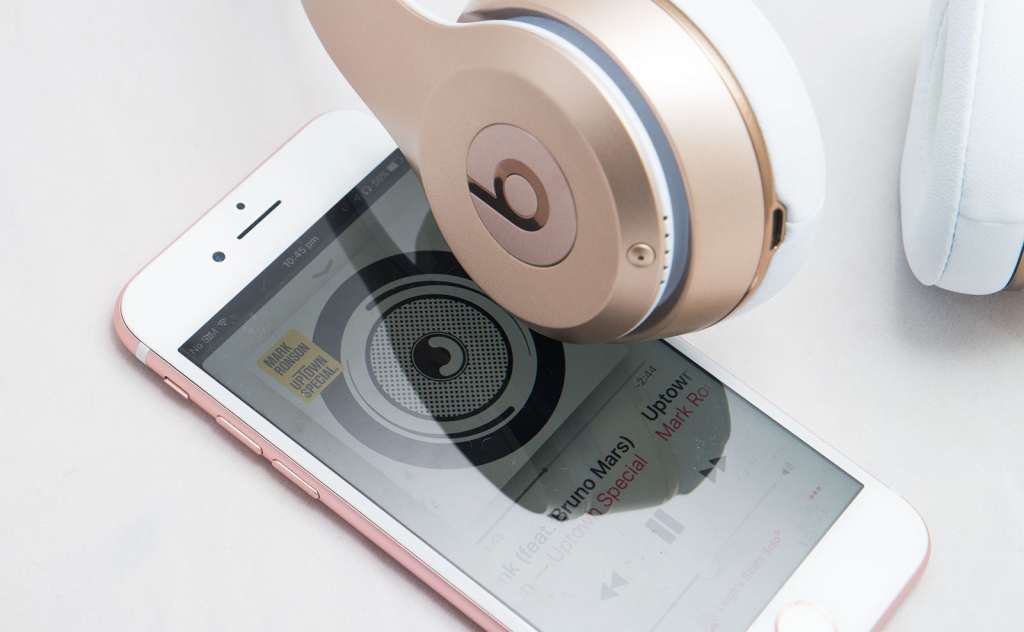 The battery also performs very, very well, boasting a week's worth of charge without problems, provided you don't manage to chew through up to a solid 40 hours of charge in a work week.
We sure didn't, and found that after three days of wearing the headphones to work and back, we'd barely touched it at 85%, telling this reviewer just how capable the battery was.
The volume is also worth pointing out, if only because you shouldn't have to creep up much past the halfway point. Regardless of the phone or tablet we linked the Solo 3 headphones to, we found enough volume at around 50 percent, or roughly half the volume points found on both Android and iOS.
Connection to the phone was the other important thing, and it's something that Apple's W1 chip handles very well.
We've already pointed out just how impressively easy the pairing is with the W1, but maintaining that connection across devices works just as brilliantly, with every Apple Bluetooth-capable product you own that your iTunes account is linked to not only remembering the W1-enabled headphones, but each making the link easily.
Even the connection feels better, delivering fewer hiccups than we've heard of any headphones recently released, regardless of platform. We're sure Apple would like everyone to use an iPhone, but the Beats Solo 3 headphones work just as well on Android phones too, making the W1 among the best in breed of the Bluetooth-based chips we've seen.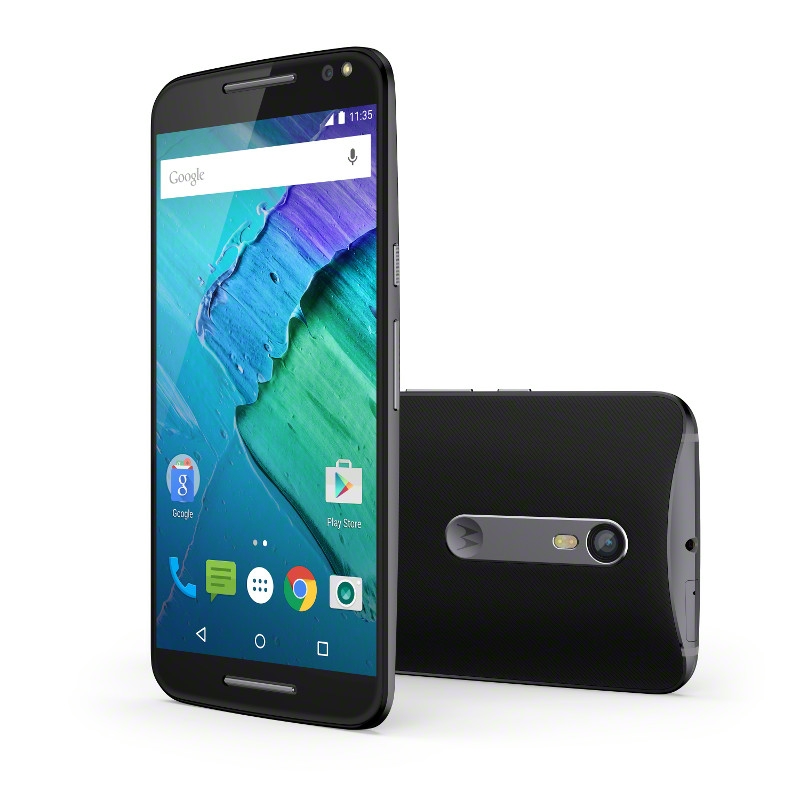 Value
Value is the one area where the Beats Solo 3 Wireless headphones fall a little short, though given that it comes with that Beats "b" on the side, you probably expected that.
In fact, with the headphones chiming in at $399 and yet only offering wireless sound with no chance for noise cancellation, you are literally paying for the brand.
That's the the thing about fashionable products, because once they become sexy or associated with celebrity, they get rather expensive. Predictably so, in fact.
Beats' Solo 3 follow the same thoroughly expected template, with a wireless pair of collapsible headphones utilising Beats' tried and true use of mid-band hinges, and yet offering very little else.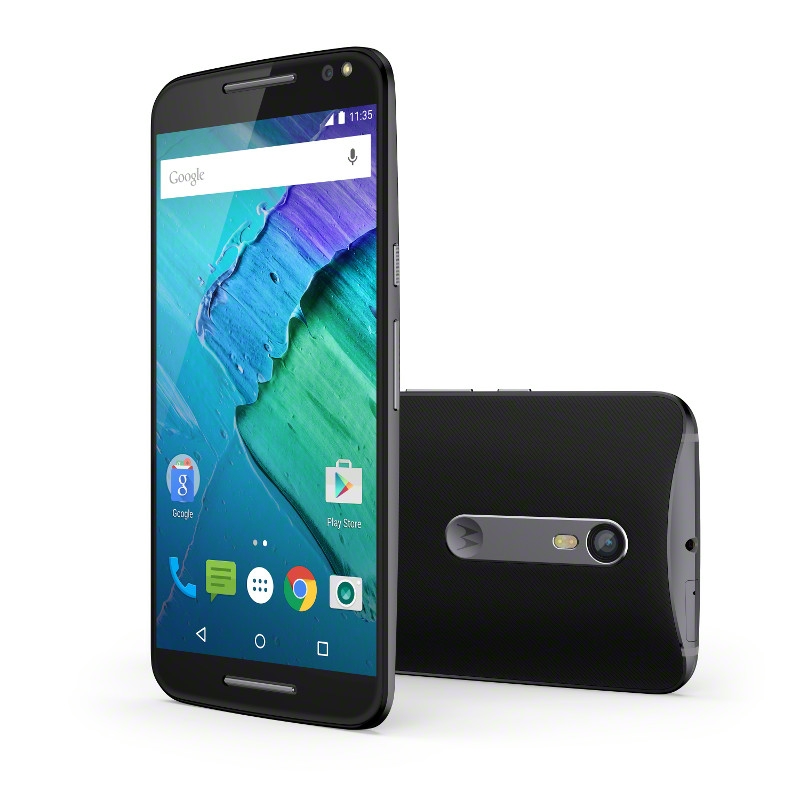 You get access to Apple's W1 chip which helps to make the Solo 3 headphones more reliable on the new iPhone models while also being the easiest to pair headphone this reviewer has ever played with, but that is really it.
In fact, some things appear to be left out, with improvements that seem obvious lost or not thought of.
For instance, while you get a battery capable of lasting up to an impressive 40 hours, the headphones still lack a pressure or neck sensor to switch off when you take them away from your ears.
Likewise, if you were to fold them up for storage in a move that quite clearly indicates you're not listening to them, the headphones stay running, playing music even though this action should signify standby mode.
But that's the thing: there is no standby mode on the Beats Solo 3. There is just on, off, and a sexy little power gauge reminiscent of the old LED dots the MacBook Pro once had from Apple.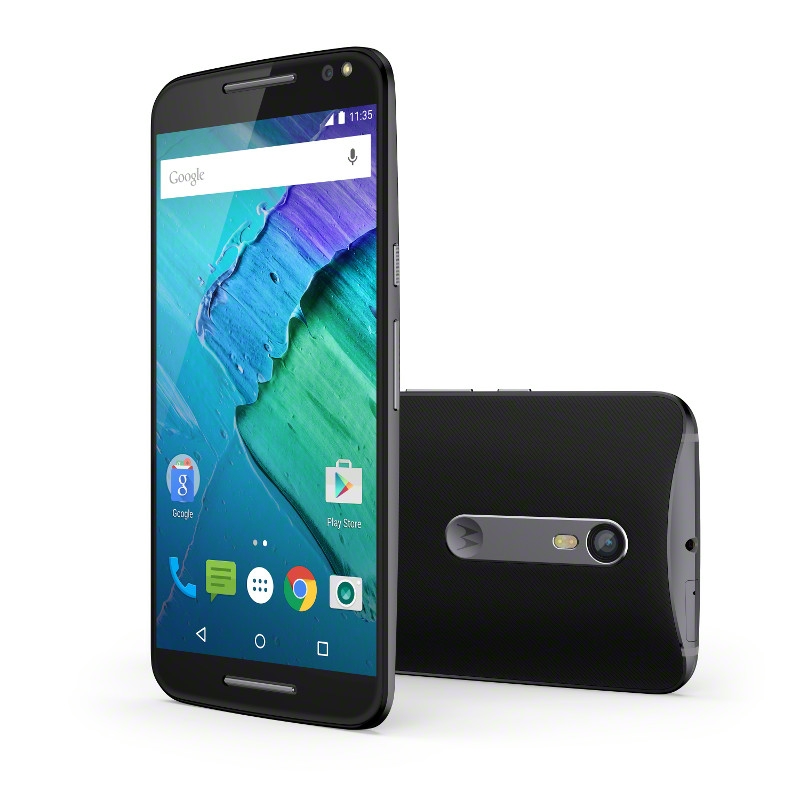 Worse is that the ear pads don't appear to be replaceable, so if/when they break, the repair job isn't so much a "repair", but a "replace".
That essentially means you're paying for fairly decent headphones with a newer Bluetooth chip, but that's about it.
We could see $299, possibly $349 if we tried really really really hard, but a buck under $400 makes these headphones overpriced without doubt, pulling down the value dramatically.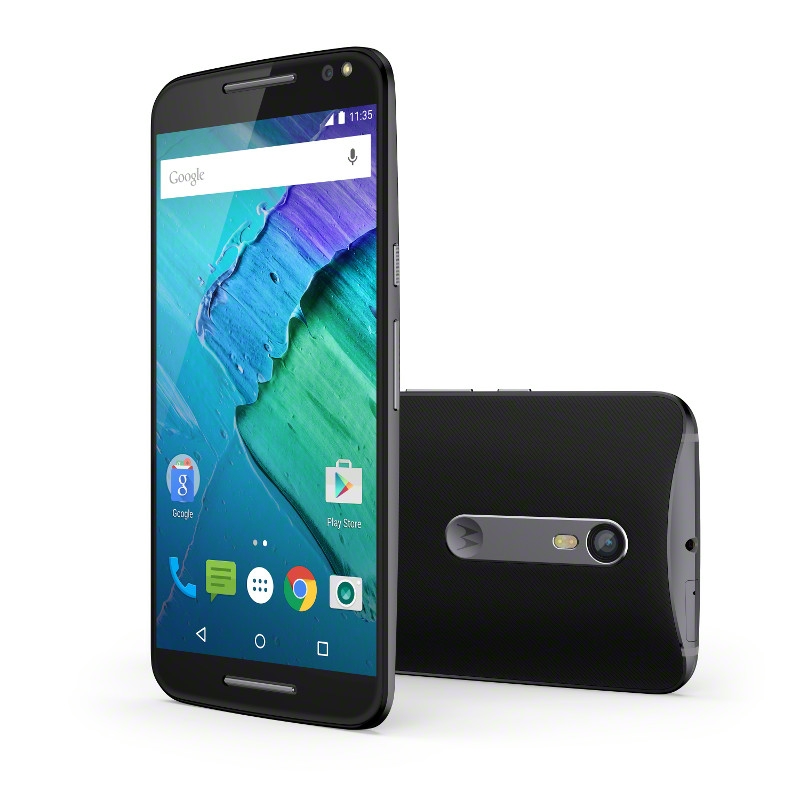 Final thoughts (TLDR)
While the audio and connection quality is a step up from where Beats' wireless cans normally sit, the apparent value (or lack thereof) doesn't sit as well with us.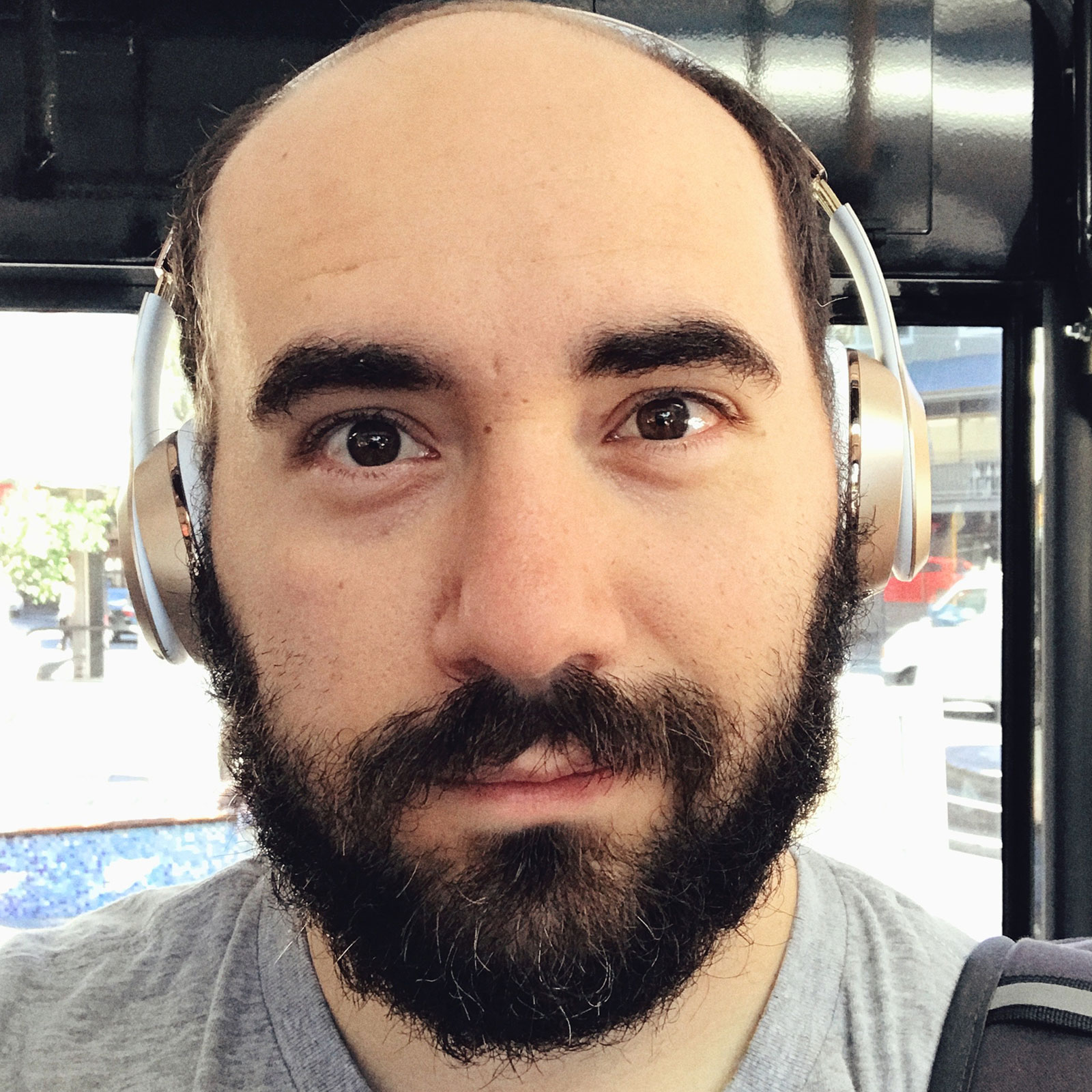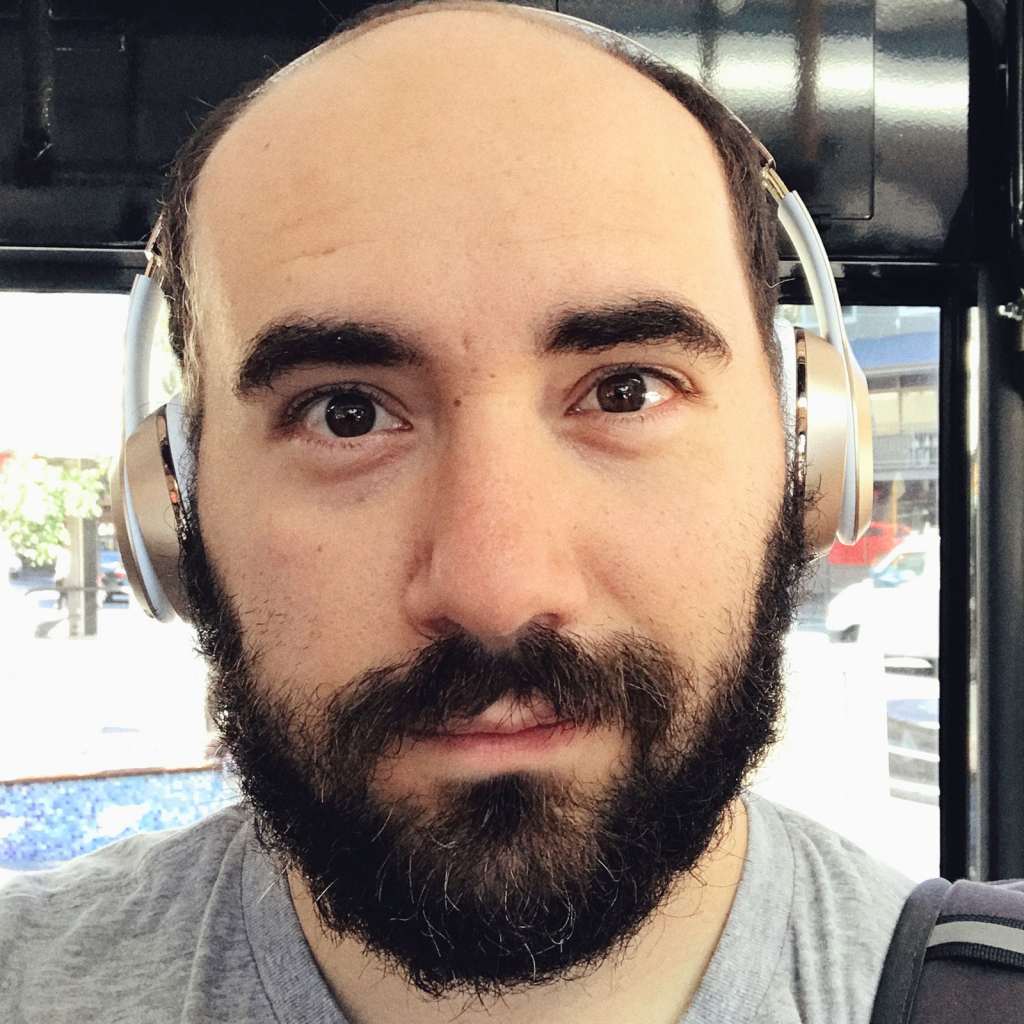 Throughout the days we walked around with the gold Beats Solo 3 Wireless, we were told repeatedly that they were pretty — very pretty — while our scraggly semi-hipster beard just made us sit there looking vaguely like Amish Bling, whatever the hell that would be.
Personally, the Beats fashion sense has never really appealed to this reviewer, though he can see why it certainly is more fashion friendly than another brand, with one signature icon compared to a large brand name, not to mention an image endorsed by plenty of celebrities.
If you're into this style, it's hard to argue against these cans, but there's also another reason why the headphones are possibly worth checking out: without doubt, the Beats Solo 3 are the best Beats has ever produced.
They're expensive, sure, and unnecessarily so, but for Beats they are very good, with the over-emphasised bass, but not enough to complain about. Instead, it's a mostly balanced pair of headphones with a little more drive, and a great battery life, too, alongside one of the easiest and most carefree wireless connections you'll ever see.
And if that's exactly what you're looking for, you'll be a happy semi-stylish music lover. Surprisingly recommended, even if that price really needs work.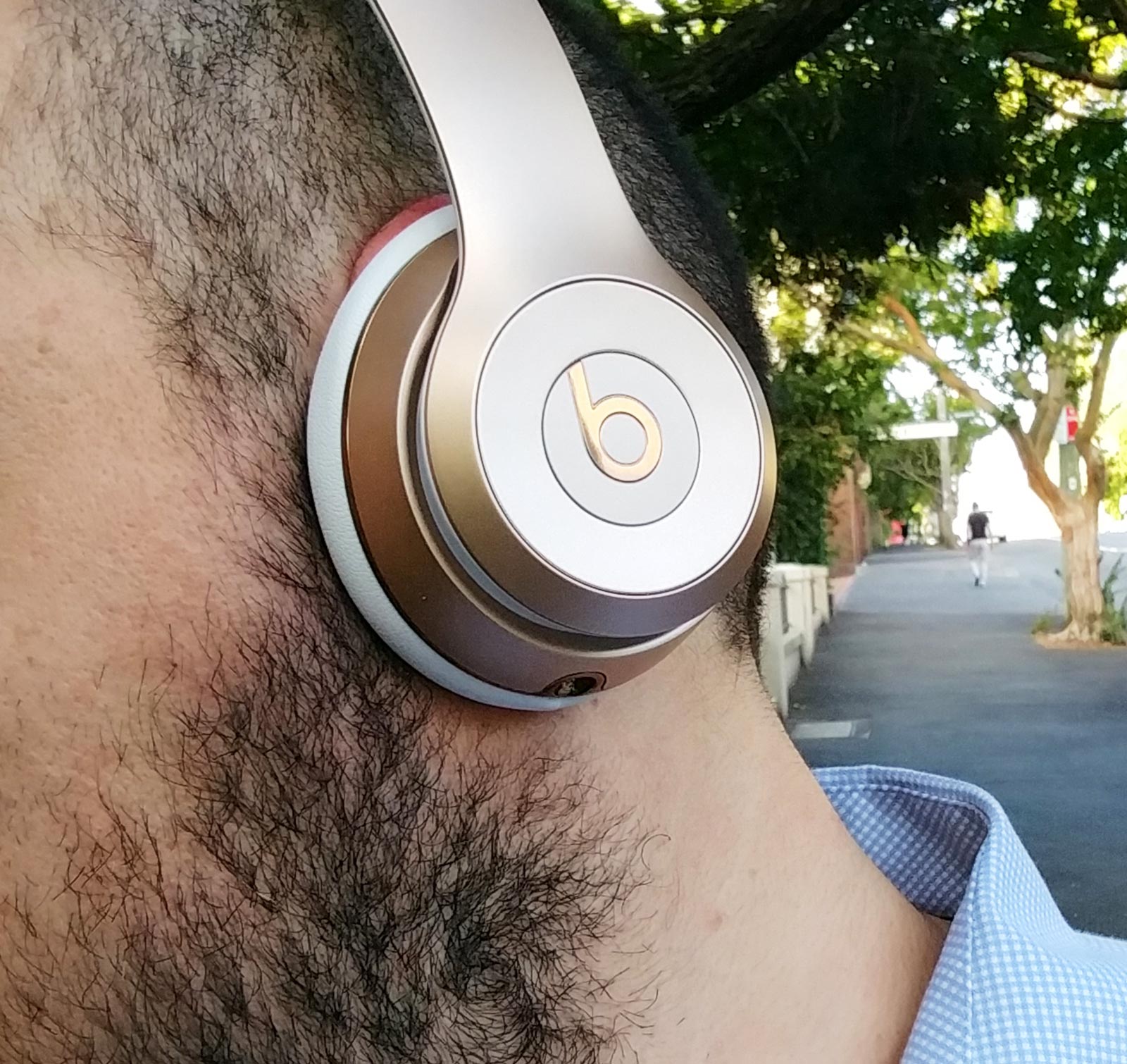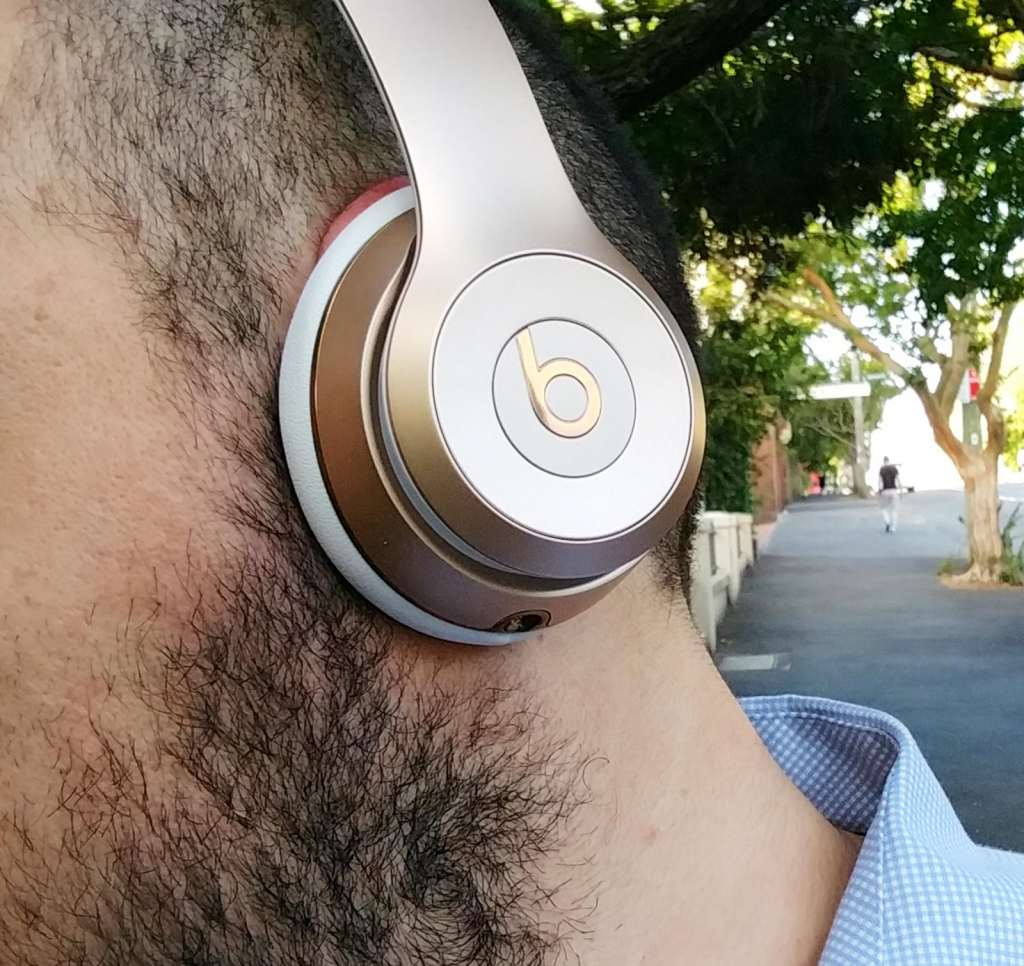 Loud and fairly punchy
Decent balance with only a hint too much bass: the best sounding pair of Beats yet
Really easy to set up, especially if you have an iPhone
A fairly strong Bluetooth connection, with fewer drop outs than normal
Pretty impressive 40 hour battery life
Expensive
No noise cancellation
Headphones don't switch off when collapsed
Earpads aren't replaceable