It's hard to fault Netgear's Arlo security system, but if there's one thing we want to comment on, it's batteries. Fortunately, Netgear's latest revision has a fix.
As we walk the path to a more net-connected home, security cameras are one of those things more people are beginning to embrace, and why not? With cameras getting smaller, cheaper, and able to be accessed from your smartphone, it makes a lot of sense.
In 2015, Netgear jumped into this market, offering a security camera concept that was a little different from everything else. While it had cameras, they didn't require cables, and could be placed pretty much anywhere.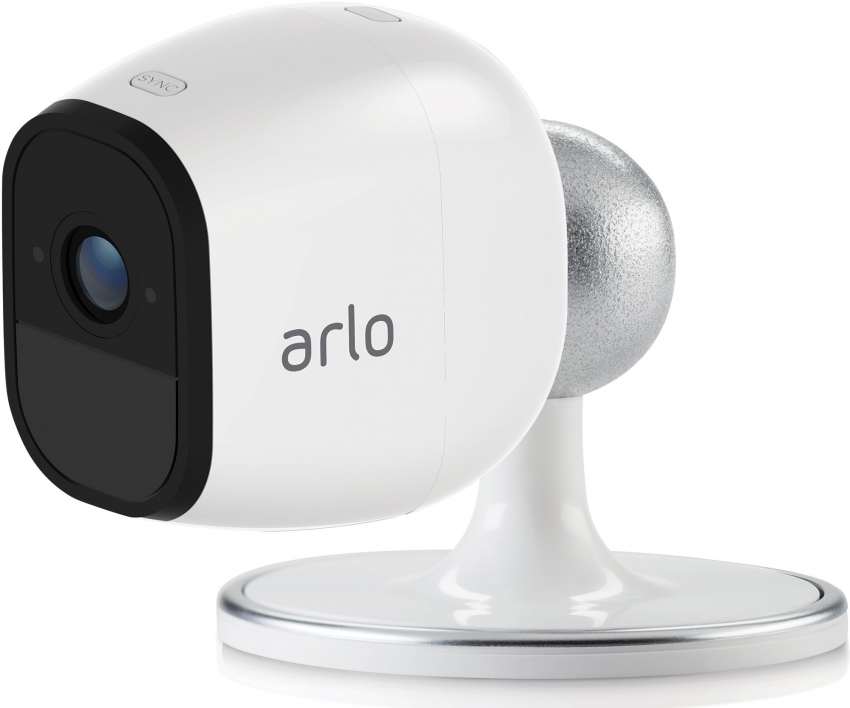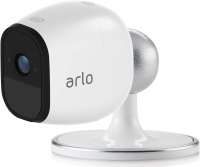 Called "Arlo", it could be placed inside or outside — it didn't matter — with a magnetic base and some creative little stands that meant positioning was as easy as saying "I want it there" and setting up the bits and pieces.
And this worked thanks in part to a special router, something networking-gear manufacturer Netgear knows a thing or two about, as well a set of four C123 batteries.
Now if you've owned an SLR before the age of digital SLRs, you know these batteries well. In Australia, they're still not remarkably easy to find unless you wander into an electronics store on a regular basis, and they can be expensive, netting prices between $15 for 6 and $45 for 4, depending on where you go, of course.
The batteries were of course one of the things that separated Netgear's Arlo from the competition, allowing that flexibility of placing a security camera in any location, and powering the cameras for up to six months. But it also produced a cost the security buyer didn't necessarily account for: each camera cost an extra amount to power yearly.
This year, however, Netgear showed off some improvements at CES, and while Australia is on track to receive some of these later this year, it also has a new generation of Arlo to release, found in the "Arlo Pro", seeing release this week.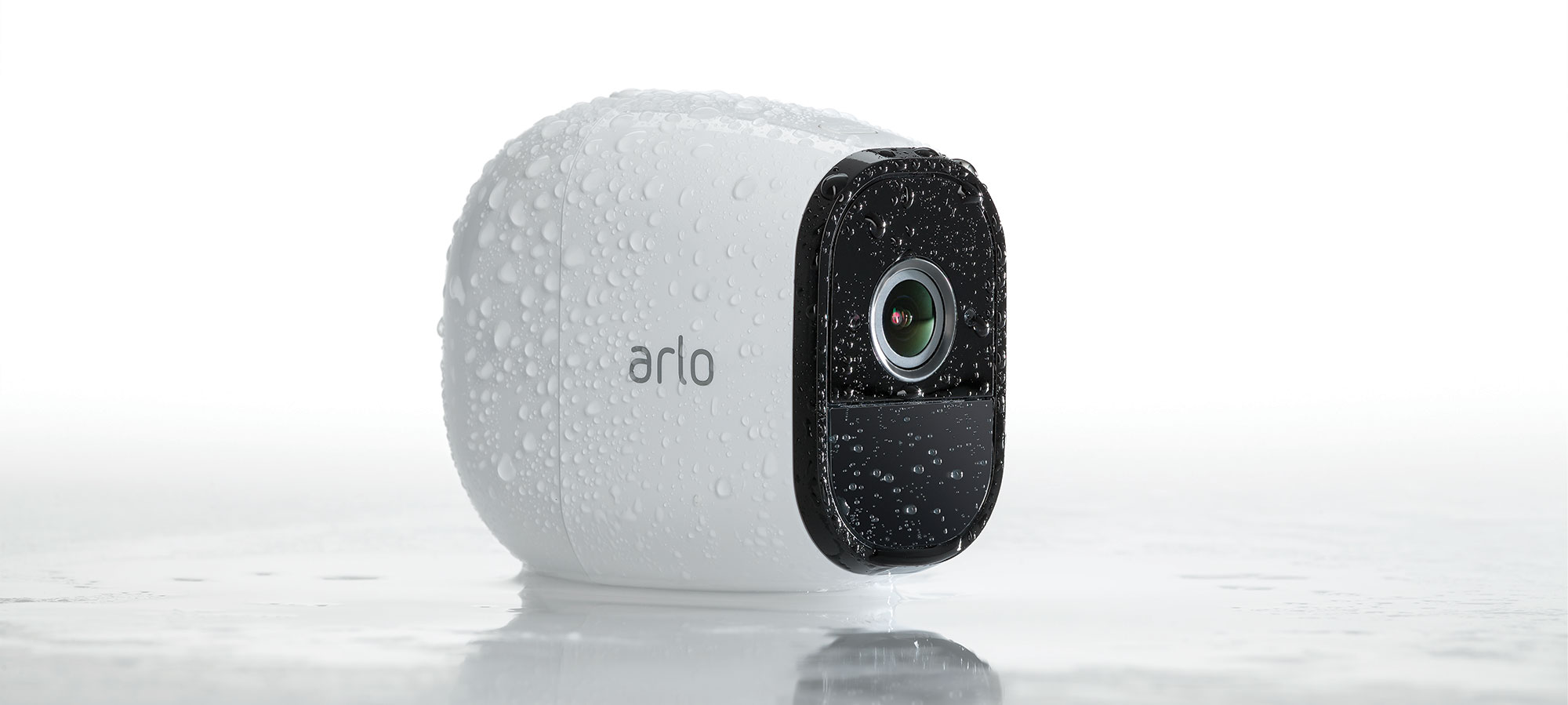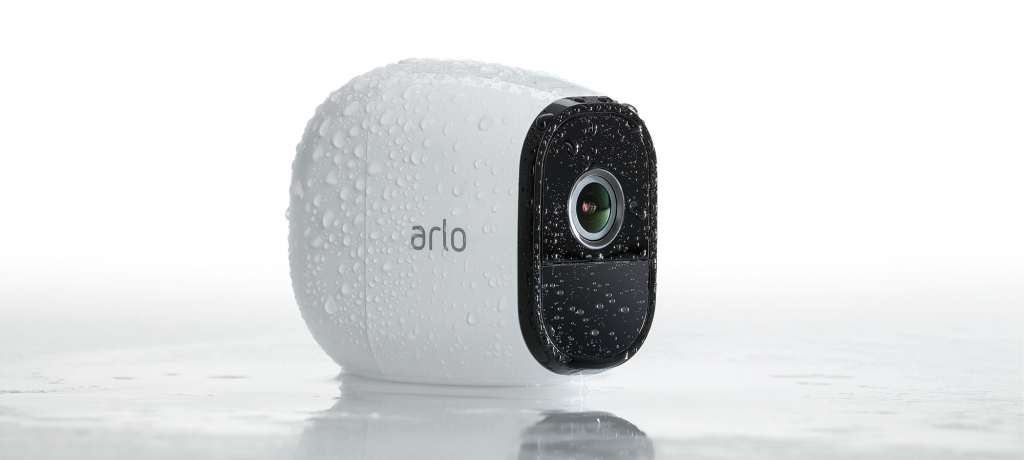 So what's changed?
Well for starters there's the camera, and while Netgear's Arlo still delivers HD video, it will do so with two way audio, allowing you to not only hear what's going on — something the old Arlo cameras lack — but also talk to someone through them, expanding the app and functionality with a bit of communication.
The field of view hasn't changed, with 130 degrees remaining the camera's viewpoint, and Arlo is still very, very waterproof, surviving storms and such, though Netgear is touting a new infrared nightvision technology that can apparently see in total darkness, too, while a motion sensor can pick up movement at a range of seven metres.
Previously, the motion sensor was one of the things that set Arlo apart from the rest, with a heat-based sensor able to pick up on humans and animals, but also occasionally a flash of sunlight, too. It was a staggering difference in how the technology worked between other cameras which were based solely on motion, and produced far less false positives for security capturing than other models.
Those batteries have also changed, adding the joy of rechargeable batteries to the cameras.
Instead of needing to go out and buy a bunch of C123 batteries, you will now be able to take out the battery of the Arlo Pro, recharge it using the charger, and slot it back in.
Alternatively, Arlo Pro will have an optional Charging Station (VMA4400C) and optional rechargeable batteries (VMA4400) so that you can keep a few spare ready to go for when one does run out: take out the old battery, slot in the new one, and you're good to go.
And it's not just the camera that has changed, either.
Arlo's base station is also a little different, redeveloped and made to be a little bit faster on the inside, as well as louder when it needs to be. Inside the base station, Netgear has built a very loud siren — a very, very, very, very loud siren rated at over 100 decibels — and it can be triggered using the app or cameras when different measures are met, such as movement while you're not home, or movement while you are and you're trying to scare the family.
The inclusion of new technology in the Arlo Pro base station means Netgear will be able to add more features further down the track, such as object recognition to stop false positives, but also recognition as it plays with people and pets, theoretically working out the difference between you and a total stranger, and only capturing the security alert for you.
In theory, this could work with other platforms, such as IFTTT and smart locks, with all of this coming together to make your home truly smart, and opening the door as you get closer to the front, but not doing the same for your best friend.
"Arlo Pro is the result of our singular focus to deliver the most innovative, intelligent and easy-to-use smart security products that uniquely address home and small business security needs," said Pat Collins, Senior Vice President of Arlo at Netgear.
"Now with the addition of rechargeable batteries, two-way audio, an enhanced HD video experience, advanced night vision, improved motion detection, as well as our new smart siren, Arlo Pro delivers the best stress-free toolset for protecting your loved ones and valuables," he said.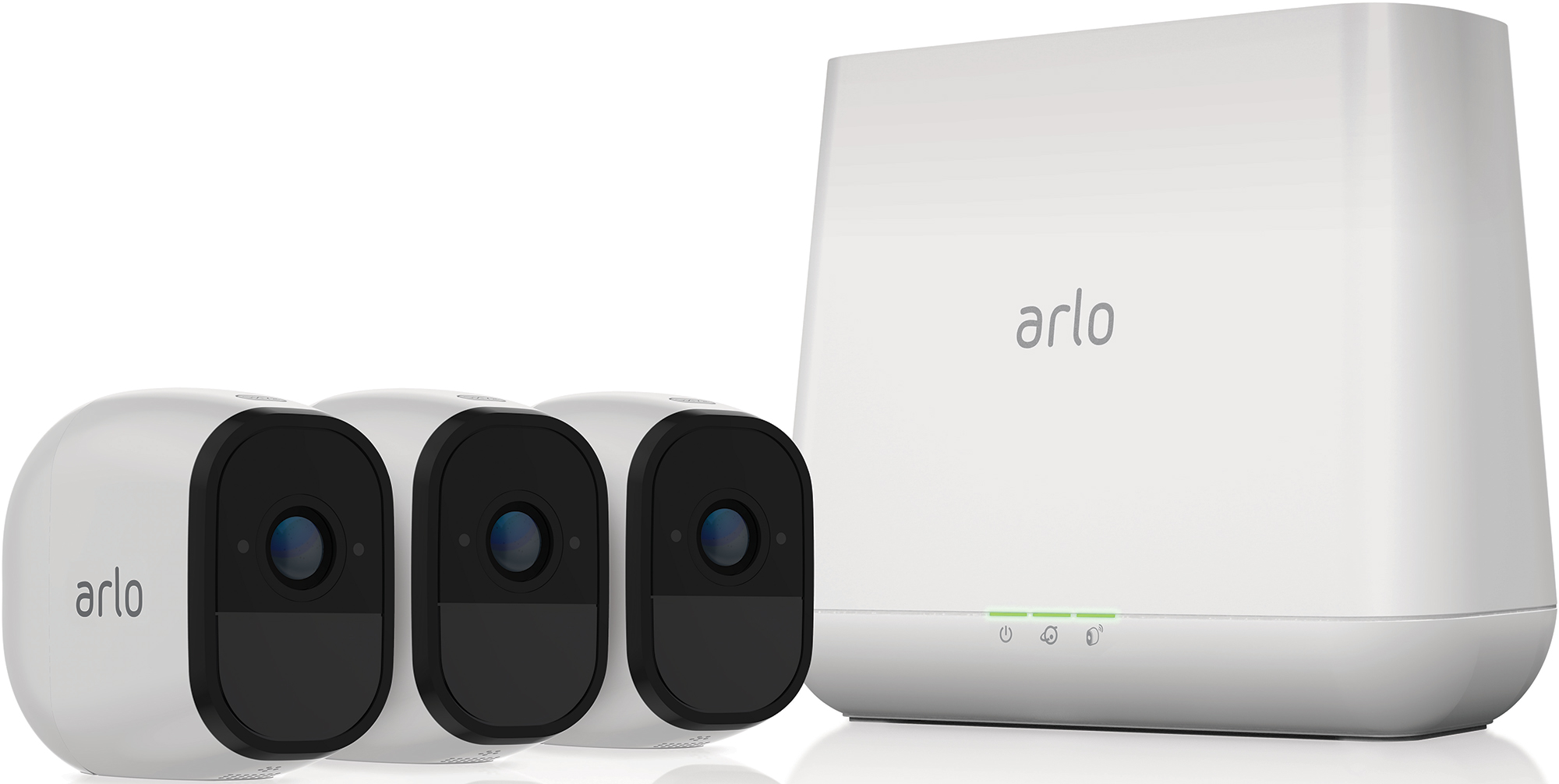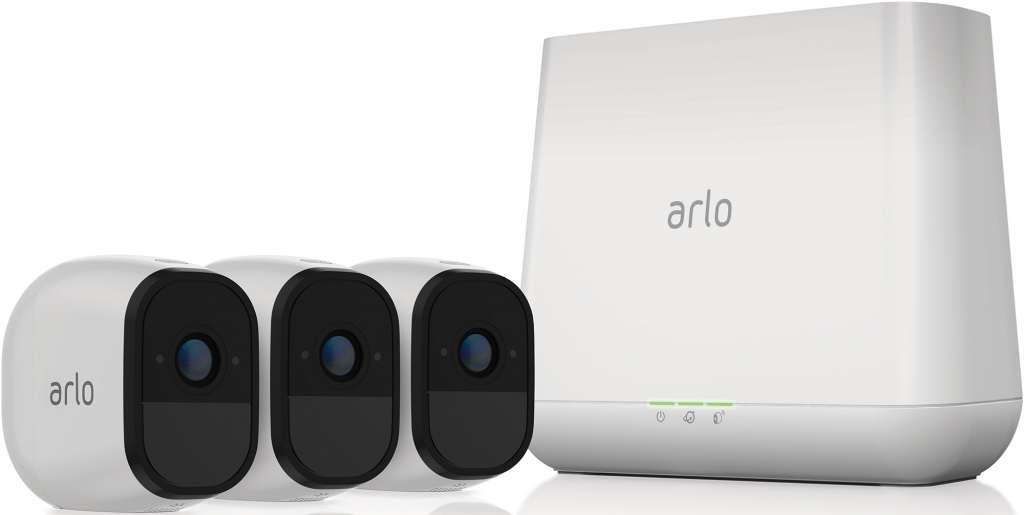 One thing really worth mentioning is that if you already have a Netgear Arlo system, the new Arlo Pro cameras can be purchased separately and made to work with the older Arlo base station, so you don't necessarily need to buy a whole new system if you're already using Arlo. You may not get all the newer features such as the siren or object recognition later down the track, but representatives for Netgear confirmed to Pickr that these would work.
You can't, however, get the rechargeable batteries to work in the older Arlo cameras. Unfortunately that's just too big of a jump, so if you want the recharging cameras, you'll need to buy a new camera.
Arlo Pro add-on cameras will retail in Australia for $349 each, while the full Arlo Pro sets with the base station included start from $499 with one camera, offering two cameras and the base station for $799, three cameras and the base station for $1099, and four cameras and the base station for $1399, from select retailers across Australia.