If the year's phones haven't been as amazeballs as you had hoped, the Samsung Galaxy Fold raises the bar, bringing individuality back to innovation.
Every phone looks the same these days, whether it's a big screen with a two or three or more cameras on the back. They're obviously not all created equal, but yet they all can look the same.
And yet that's not entirely true. Some manufacturers are pushing the envelope by redrafting and redesigning. We're seeing different cameras designs, all-screen approaches, and a whole bunch of other bits and pieces as time goes on.
But a totally new design is upon us, and it's one that can see you fold your phone in half, closing it to become slimmer or opening it up to resemble a tablet. If you've ever wanted to ditch the tablet and carry only a phone that can do double duty for both, the Samsung Galaxy Fold will grab your attention. It's big and different, but it also carries a seriously big price, and some caveats that might just stop you in your tracks.
We do need to preface this review with the knowledge that like pretty much every Australian reviewer, we've had the Samsung Galaxy Fold for a very short time. So short, you can count it on one hand even if you're learning to count. That's not a fantastic allotment for such a complicated device as the Fold, but worth being aware of.
That said, in that time, we've learned quite a lot about how Samsung is approaching the idea of a foldable, so much that the Galaxy Fold could be the excitement mobile phones have been looking for, even if it comes with a few hiccups.
So what is the Samsung Galaxy Fold, and what can you look forward to if you decide to spend big on its $3K price tag this year?
Design
A little bit different from everything else, this is one phone that offers a totally unique design compared to the entire released phone selection in Australia: it's a phone that folds flat to reveal a big screen on the inside, essentially bundling in both phone and tablet.
You've probably seen the reports over what this thing is, but it's essentially two phone bodies pressed together with a thick hinge proudly sporting the "Samsung" name, with a 4.6 inch slim screen on the front, and a 7.3 inch foldable screen on the inside.
The outside is shiny to the shiniest degree, and the whole phone from the metal sides to the glass front and back comes off almost like a chrome or platinum block from the future.
"Block" is definitely the appropriate word, because with a hinged thickness of 17.1mm and a weight of 276 grams, the Samsung Galaxy Fold is less like the slim and pocket-friendly bar that most phones go for, and something far chunkier.
Features
Inside that thing of heft, there's a Qualcomm Snapdragon 855 eight-core processor, paired with a staggering 12GB RAM and 512GB storage, with no microSD slot. You'll find one SIM and 4G LTE support in Australia, though eSIM can be found for dual SIM support in Australia, plus a Type C USB port at the bottom, with that the only physical connector.
Wireless support beyond the 4G LTE is fairly standard for Samsung's Galaxy phones this year, with Bluetooth 5.0, Near-Field Communication (NFC), GPS, and 802.11a/b/g/n/ax WiFi, also known as WiFi 6.
The cameras are similar to what's in the Galaxy S10+ from earlier in the year, though with an extra selfie camera for the front of the phone when the Fold is closed.
As such, you'll find one 10 megapixel F2.2 selfie camera when the Fold is closed, an identical 10 megapixel F2.2 and 8 megapixel F1.9 depth camera when the phone is open on that big screen, while the rear of the Galaxy Fold gets a 16 megapixel F2.2 ultra-wide, a 12 megapixel F1.5/F2.4 variable aperture standard camera, and a 12 megapixel F2.4 2x telephoto camera on the back. Much like the Galaxy S10+ this technology comes from, there's some AI for scene optimisation and 4K video support, with super slow motion also here for the ride.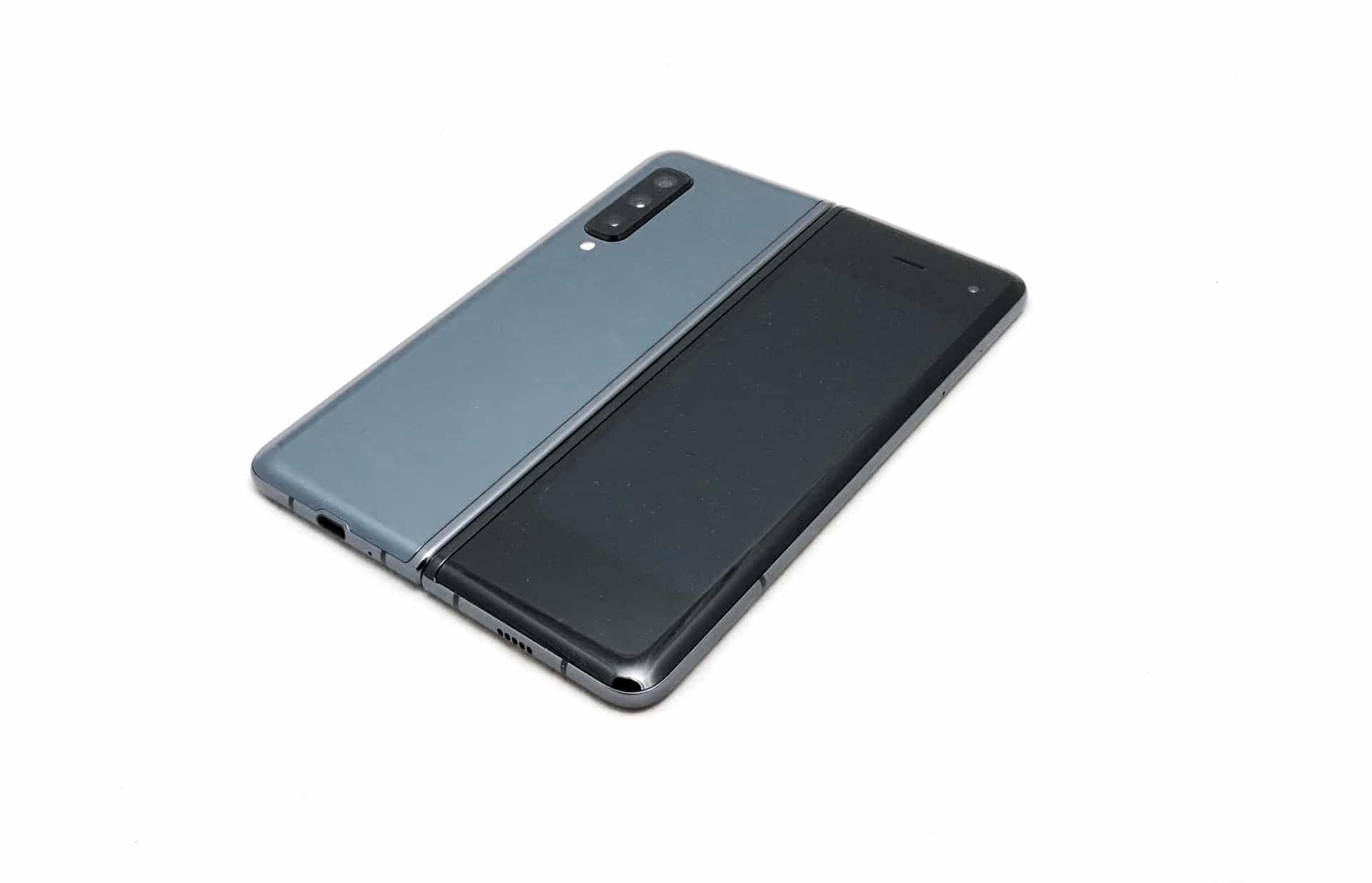 Then there's the screens, with a 4.6 inch 1680×720 Super AMOLED on the front, while the 7.3 inch on the inside is a flexible display (Samsung's "Infinity Flex") supporting a resolution of 2152×1536.
The battery capacity in the Australian Galaxy Fold is set to 4380mAh, and cannot be removed, but is made from two batteries and supports wireless charging.
In a change from the other Galaxy flagships this year, the Samsung Galaxy Fold is not water or dust resistant, so best not take it to the beach.
In-use
Take the phone out and you'll be treated to slightly different experience than you might expect, and that's because you get both a phone and a tablet.
It's a bit of a curious play, because there are two ways to use this phone.
Keep the phone closed and you'll find a slim phone that is usable for Android, but offers the smallest and slimmest keyboard ever. The 4.6 inch cover screen is a size that wouldn't be out of kilter with the iPhone 4, yet somehow manages to be even thinner. Android functions here, and you can use the phone, browse the web, take pictures, but typing on the keyboard is a bit of a struggle, mostly because everything is so squished.
Instead, Samsung wants you to open the phone up and view the 7.3 inch foldable display underneath, a screen that not only gives you a big phone and the true definition of a phablet (a phone and tablet), but also a Kindle-sized screen that folds up in your tablet for easy takeaway.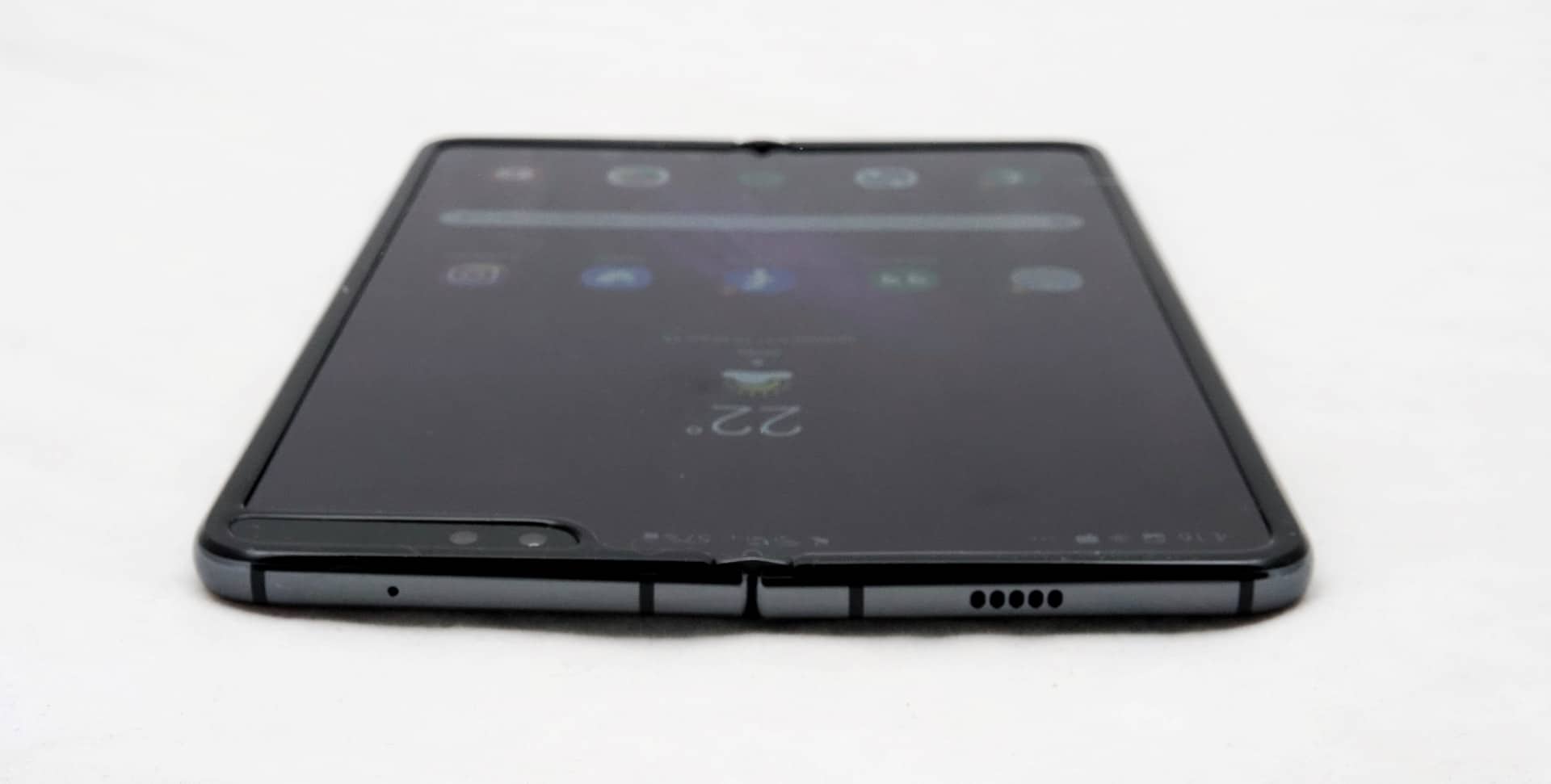 Between the modes — front-cover phone and inside tablet — apps somewhat flow between them, but not always. If you're looking at a map or photos, you can move it from one mode to the other with some semblance of continuity, but some apps won't play nicely, and will load with black bars in a windowed approach on the tablet.
Using the tablet, you'll find Android's on-screen soft buttons are all found on the bottom right, a bit of a change from where Google typically throws them, which is directly underneath.
You won't find Android 10 here yet, either, but when it does roll out, you may find Samsung ditches those oddly placed buttons altogether, in exchange for the gestures we've seen on the Pixel 4 XL and Pixel 4 phones.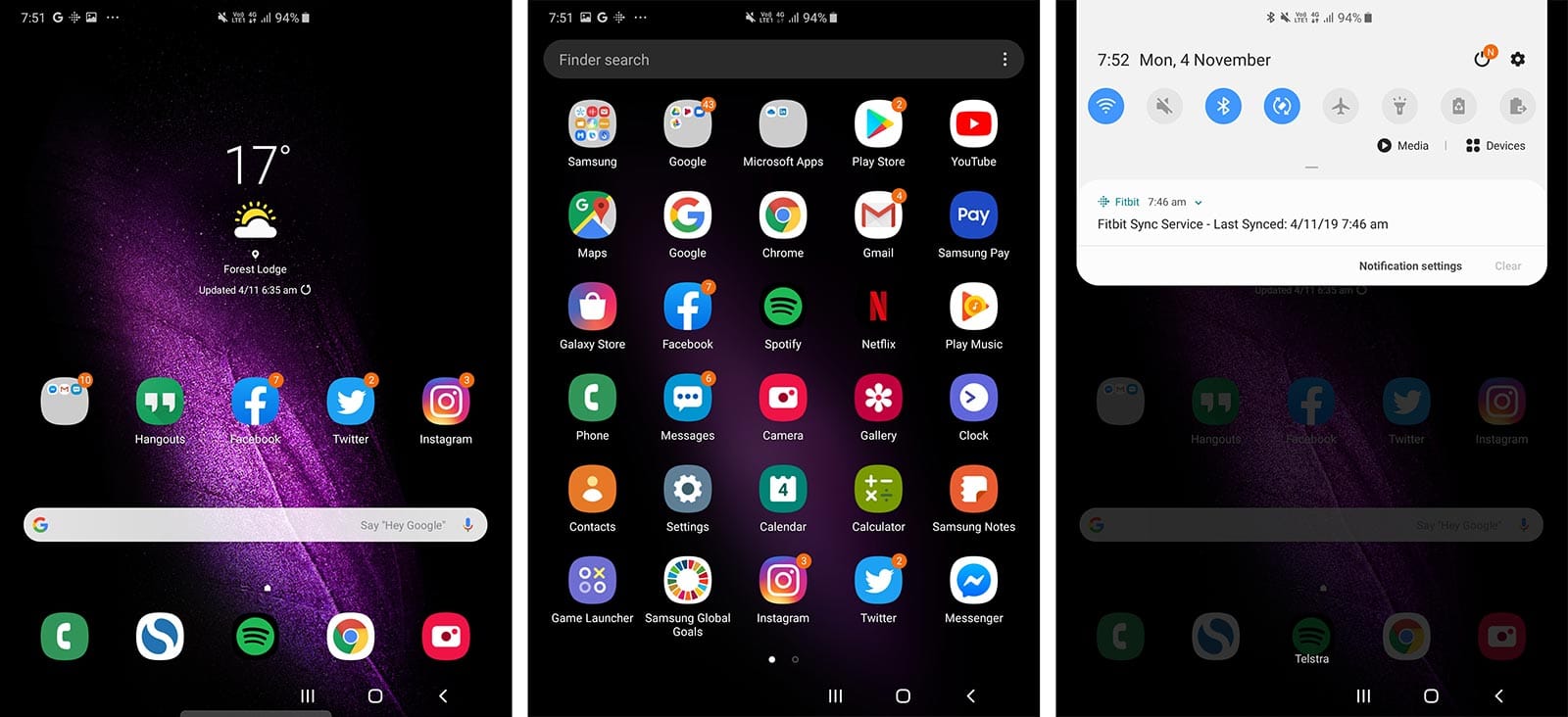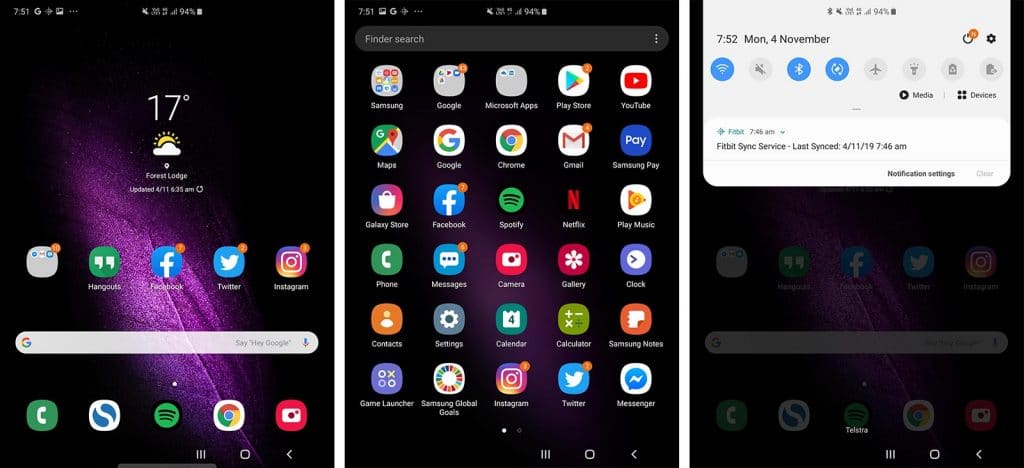 Use cases of the Galaxy Fold are also a little bit different, simply because of what the phone is: it's a phone and a tablet, as opposed to a phone that tries to be a tablet. Most large phones sit in the latter, and while many of us have moved on from needing a tablet when we have such large phones, the Galaxy Fold is a combination of both that manages to offer the one when you need it.
Need a phone that isn't quite so big? The front cover has it. Looking for a tablet that won't be used as a phone? It has that, too.
Indeed, the uses for the Fold are interesting, even if the size and thickness make it a little cumbersome to carry.
While the weight is impossible to ignore, you can see it being sized for handbags and clutches, as well as some well-designed pants and jeans. We didn't mind carrying it for the review, taking it out on the bus or train and managing to read the web or manage the website a little more comfortably than we might with our current big phone of choice, the iPhone 11 Pro Max.
But it won't be for everyone, and that's thanks to the focus on that screens, the very things that make the Fold what it is.
Screens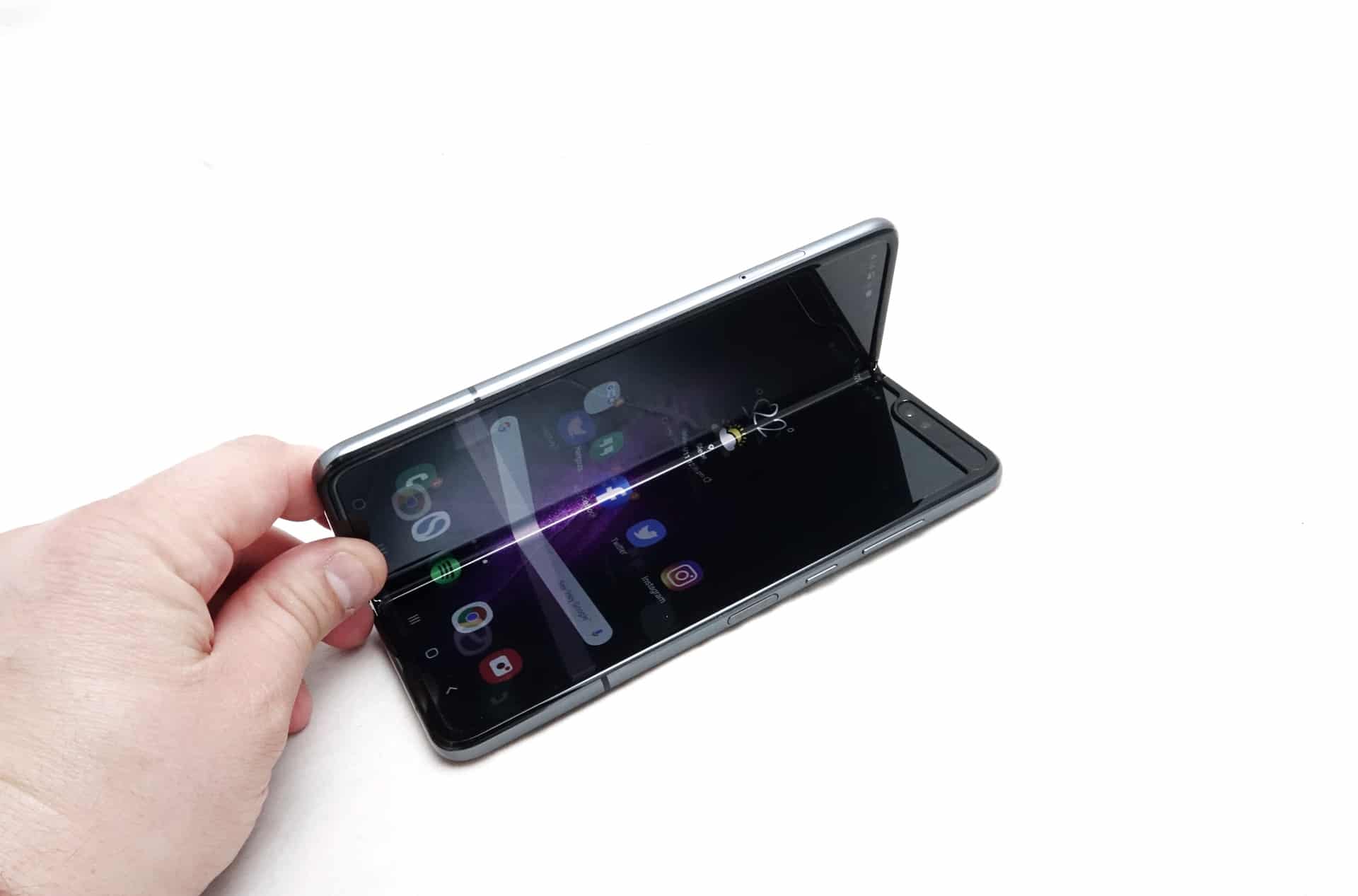 We don't normally have a section in phone reviews for the screen, because these days, displays are so good, it's not always an issue, but in the case of the Fold, we feel we need one.
In fact, it's not so much a point about the screen, but rather the screens, plural.
So let's talk about the two screens you get, and how they work.
On the outside of the Galaxy Fold, there's an elongated 21:9 cover screen, providing an HD+ resolution and a small-ish display.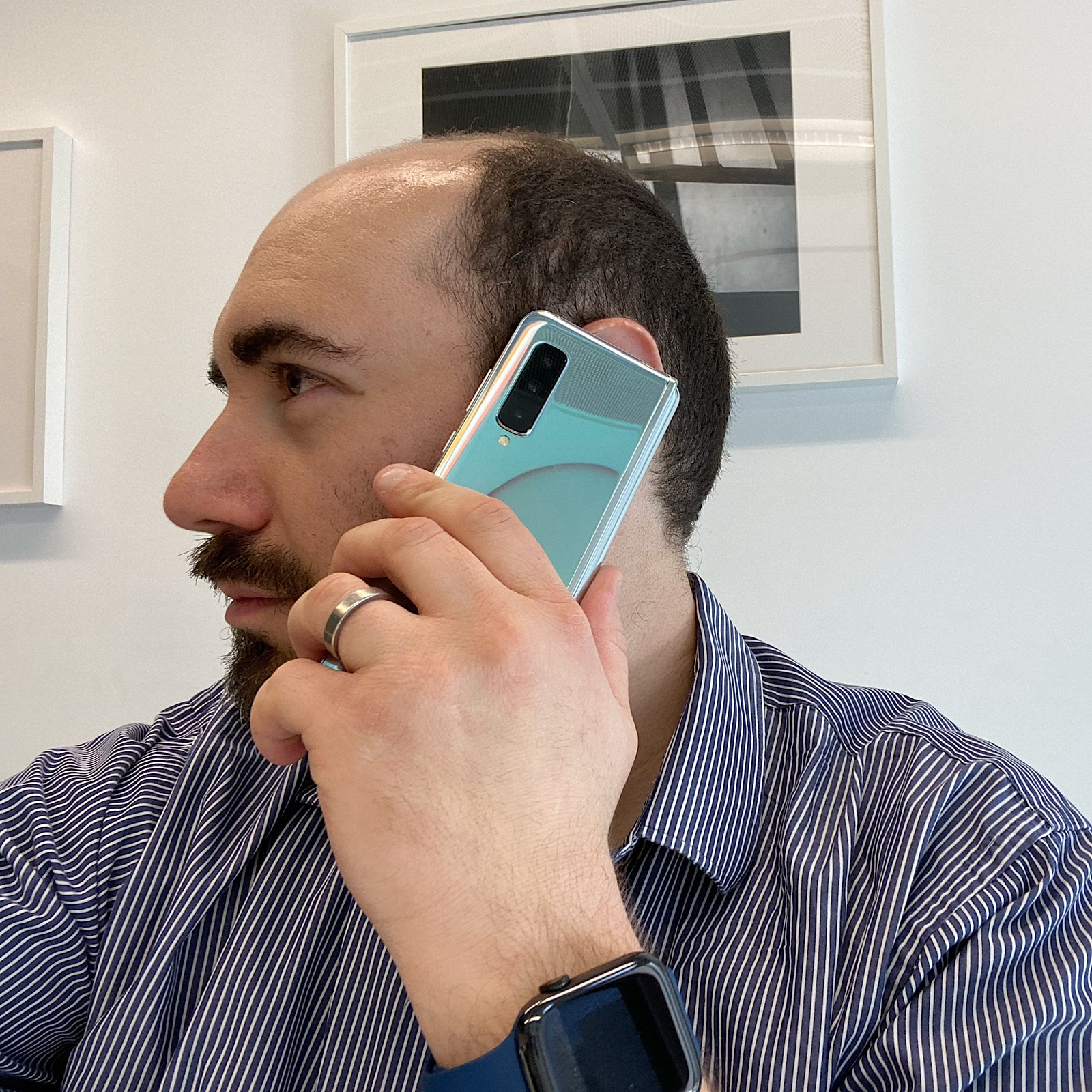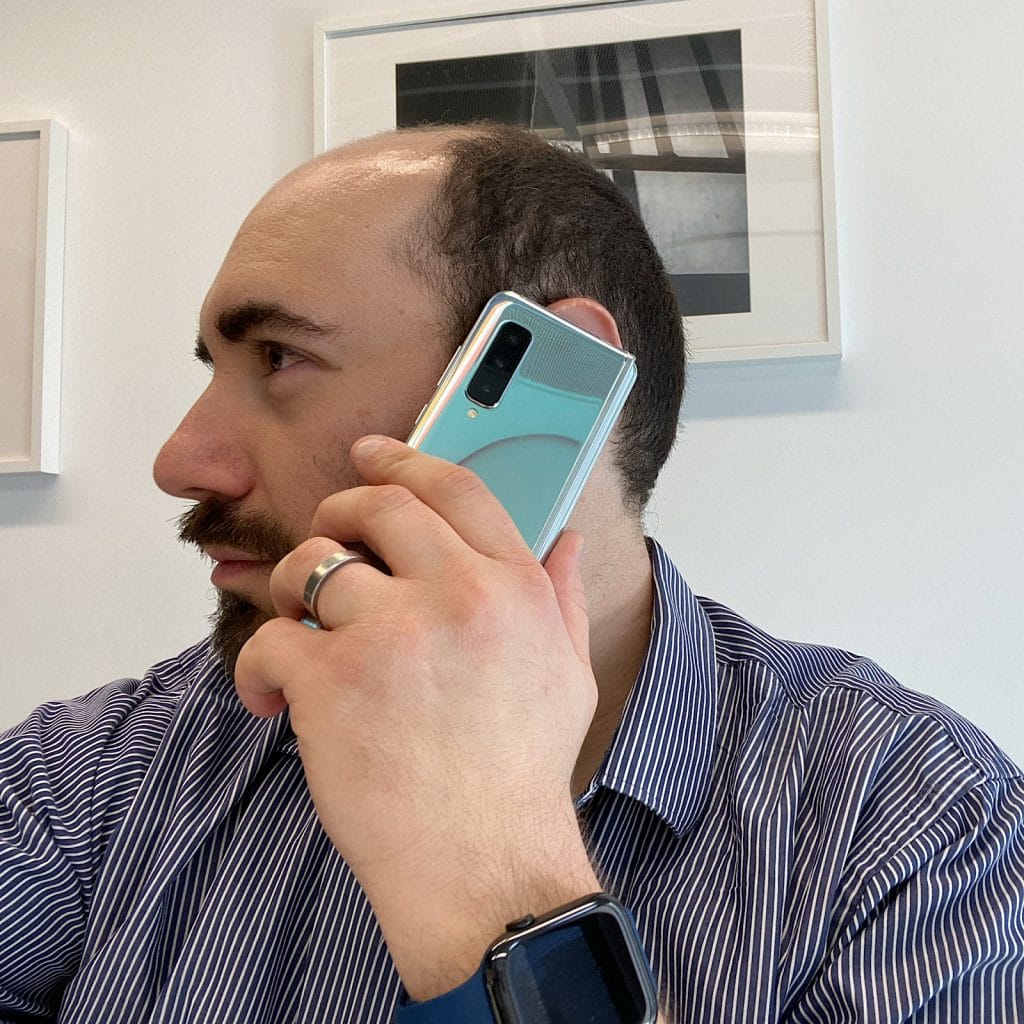 This screen doesn't take up the entirety of the front like you might expect a phone to do, and is instead reminiscent of the tiny displays that used to sit on the outside of flip phones.
It's not quite that small, but you get the point, and it provides a way to use the phone when the Fold is folded closed. In fact, it's the only way to actually pick up a phone call using the Fold, because it's the only place where there's an earpiece speaker, so you can't answer calls with the phone unfolded flat. Sorry about that.
Unfolding the phone, you'll find an unusual display developed with Samsung's "Infinity Flex" technology, featuring a long crease in the centre. This is the folding screen the proverbial "everyone" is talking about, and it does indeed fold. It folds flat when you open the phone, and it folds closed when you press each side to another to close the phone.
It's not the glass AMOLED screen you might expect from the Samsung Galaxy S or Note phones, but it's something else, with a vibrant display that isn't quite as sharp as Samsung's other screens, but still very easy on the eyes.
There is a crease in the centre, and you can feel it as you swipe your finger over the keyboard on the phone, but it will get lost from your view depending on what the screen shows. If you're looking at a black display or watching videos, it gets lost to your eyes and is much more pleasing than viewing it on a white webpage where it becomes more apparent.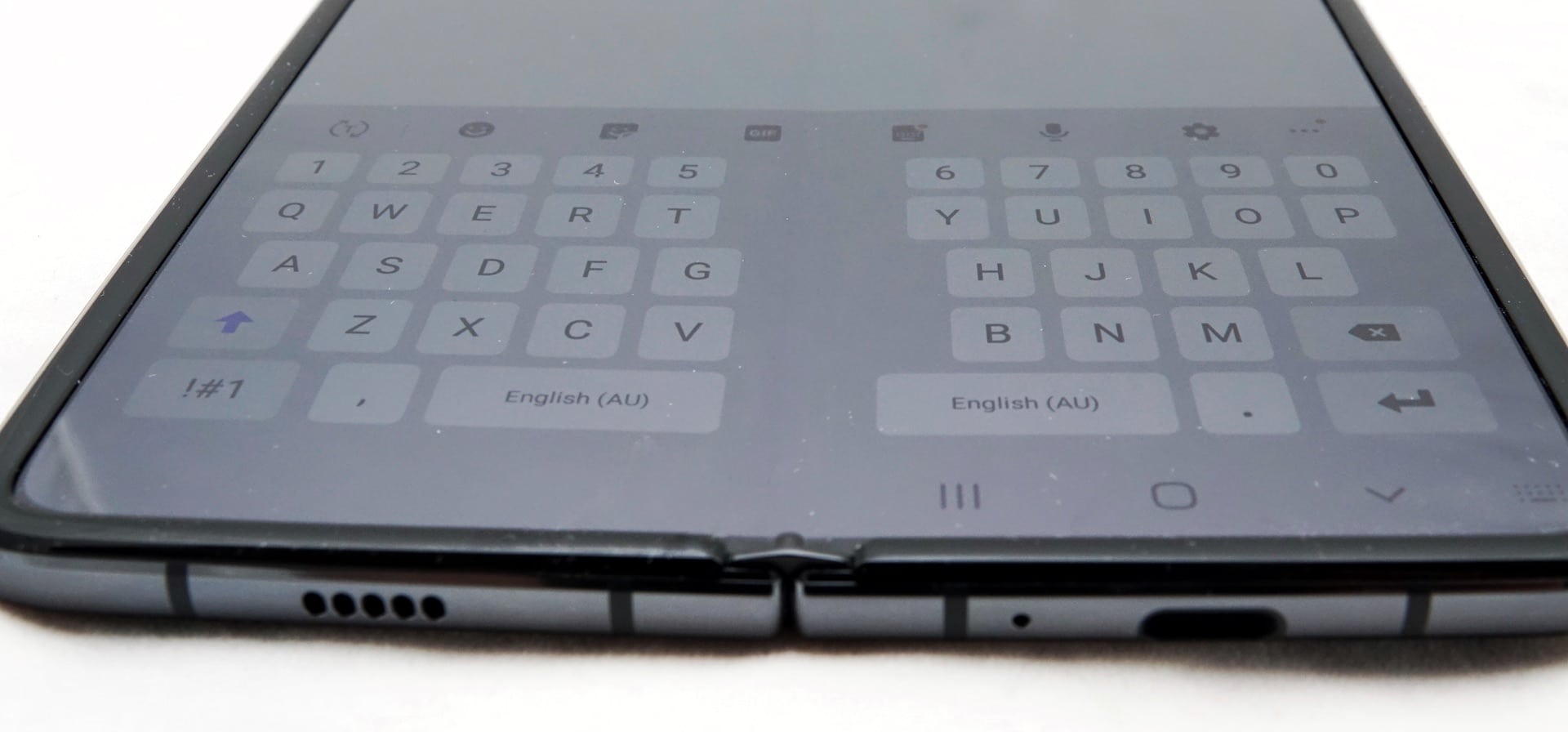 Using the keyboard on the tablet screen can get a little strange. Of course there's a standard layout, but it's not formatted to match holding the tablet with two hands. Instead, Samsung has built a split layout that sends the keyboard to each side, providing a way to type quickly vaguely reminiscent of using a BlackBerry or a HipTop (remember those?), where you can type in a way not so out of kilter by using a portable gaming system, all thumbs.
It's a little awkward and strange, and somewhat hard to get used to. We wouldn't go out of our way to use it, but it does make sense, and still supports gesture typing, so you can at the very least leave this keyboard approach in place and still swipe your way to the right words.
One thing we did pick up on is the durability, or lack thereof. We didn't scratch our Galaxy Fold review model, but someone in the review chain did, leaving a line down the top right corner of the screen. We're not sure how or if it was intentional (some reviewers can be cruel), but it says a lot about the durability of the plastic Infinity Flex screen in that it can be scratched. It's not so unusual that a phone screen can be scratched, but when the Galaxy Fold doesn't actually have screen protectors that you can buy, it does highlight a problem, which is this: owning the Galaxy Fold will mean your screen may get scratched, and right now, there's nothing you can do about it.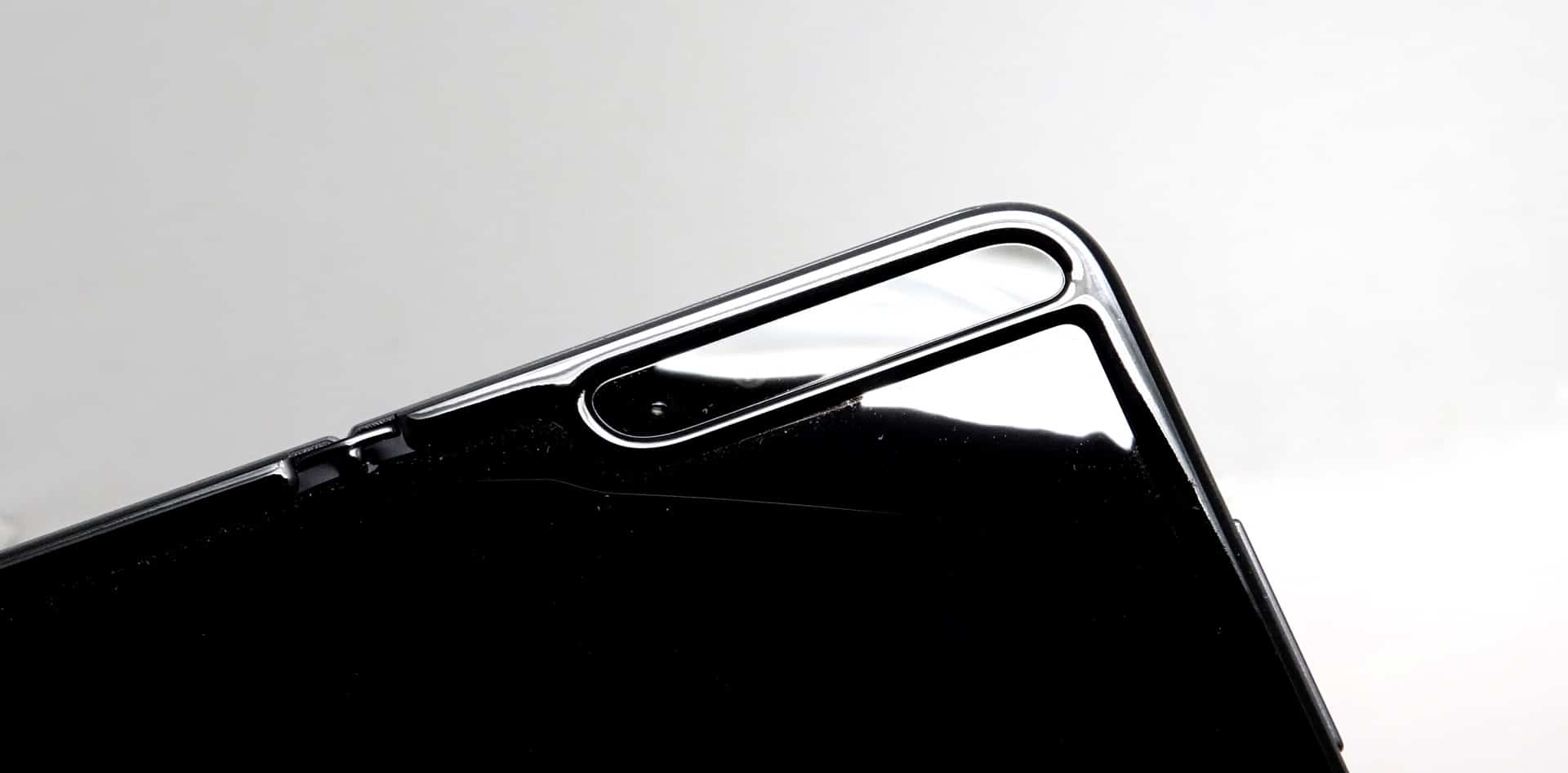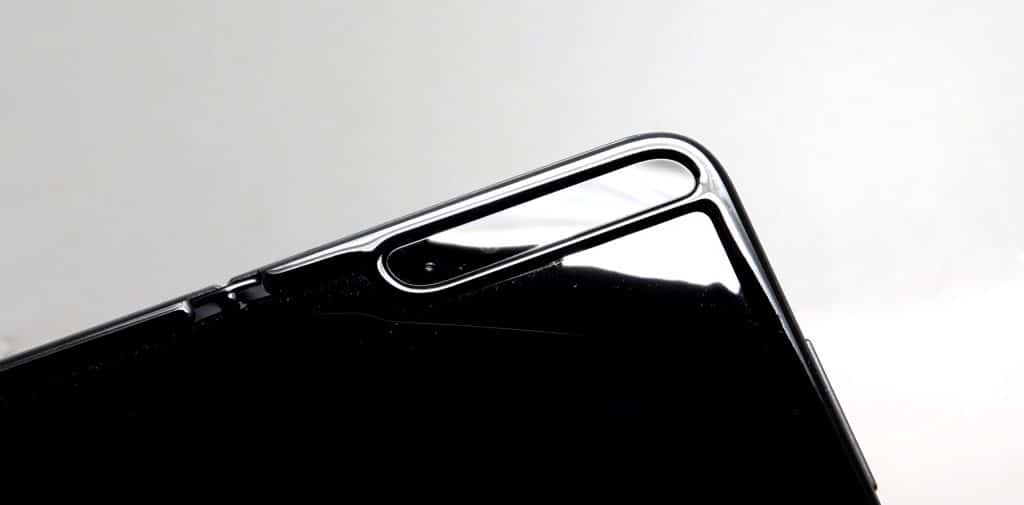 Performance
Armed with a slightly different chip than the Samsung phones usually get in Australia, you won't see a change to the typical standout performance of the Galaxy flagships.
While the Aussie Galaxy Fold uses the Snapdragon 855 like the American Galaxy S10 variants, the speed is still seriously up there and capable, and the 12GB RAM helps keep things moving along.
Similarly, mobile performance is something admirable, with speeds as high as 250Mbps when testing through our Galaxy Fold review on the Telstra 4GX network in Sydney's CBD. This is network dependent, of course, but you should know that where ever your travels take you, the Galaxy Fold can hit some solid speeds to be sure.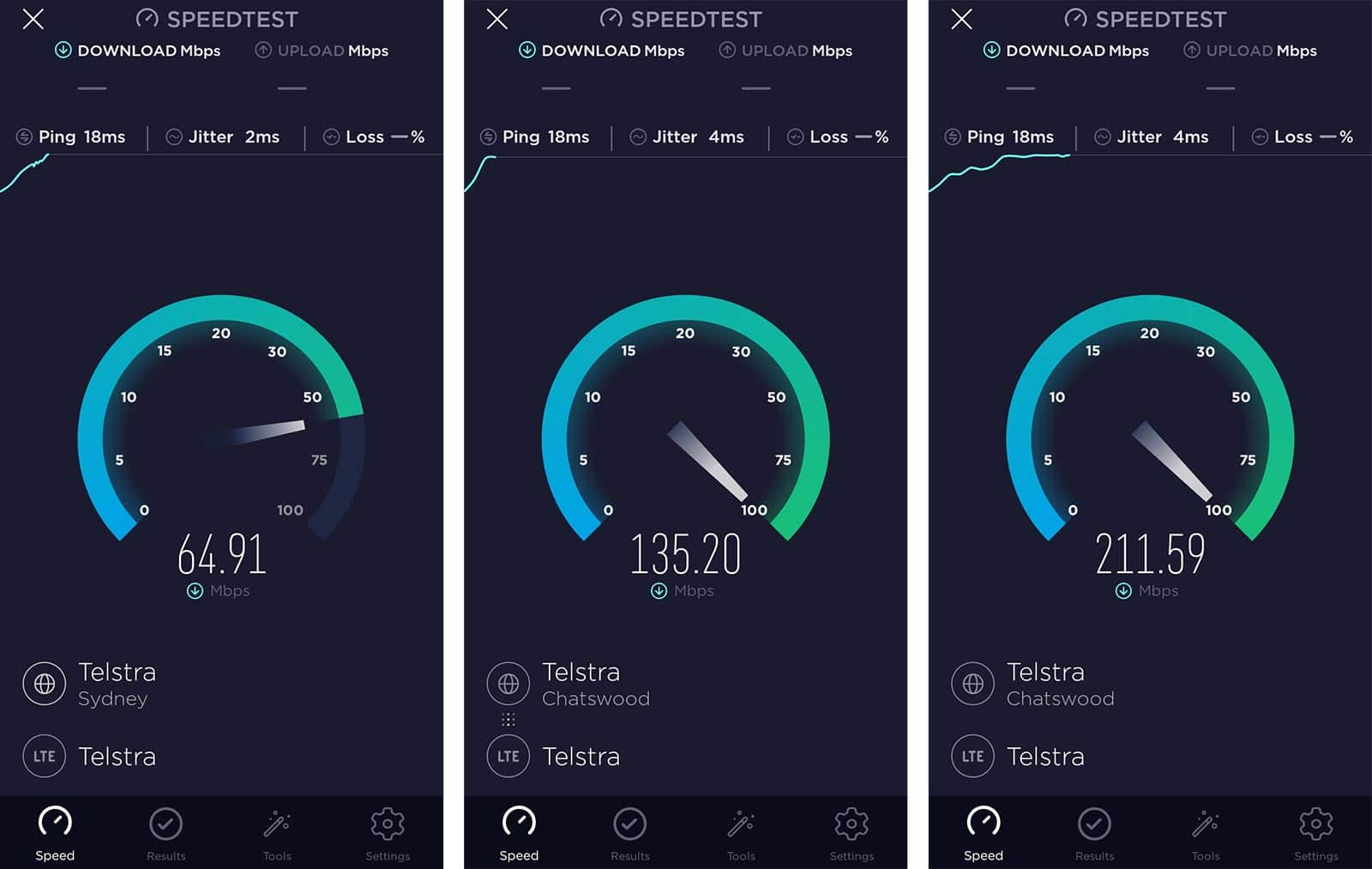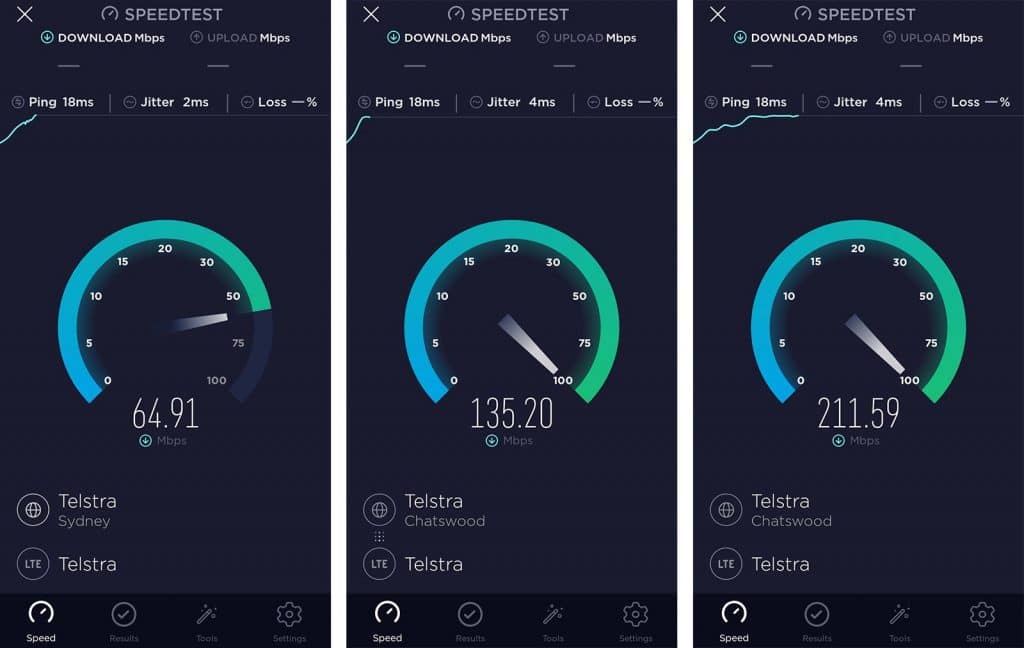 Camera
While the performance is super strong, the camera can fall a little short, especially this close to the end of the year.
In the beginning of the year, when the Galaxy Fold was first announced, it was special. Built with the same cameras as the Galaxy S10+, there was little reason to doubt what Samsung would do with those cameras.
That is until other brands turned up with better camera modules.
Huawei's P30 Pro. The Oppo Reno 5G. Google's Pixel 4 and Pixel 4 XL. Apple's iPhone 11 Pro Max (and iPhone 11 Pro). Hell, even Samsung's Galaxy Note 10+ has better cameras than the Galaxy S10+, which means they also have better cameras than the Galaxy Fold.
This is one of the problems with Samsung's Fold: you're buying it for the high-end foldable tech and prowess, but the camera you get is showing its age very quickly, and the results just aren't amazing.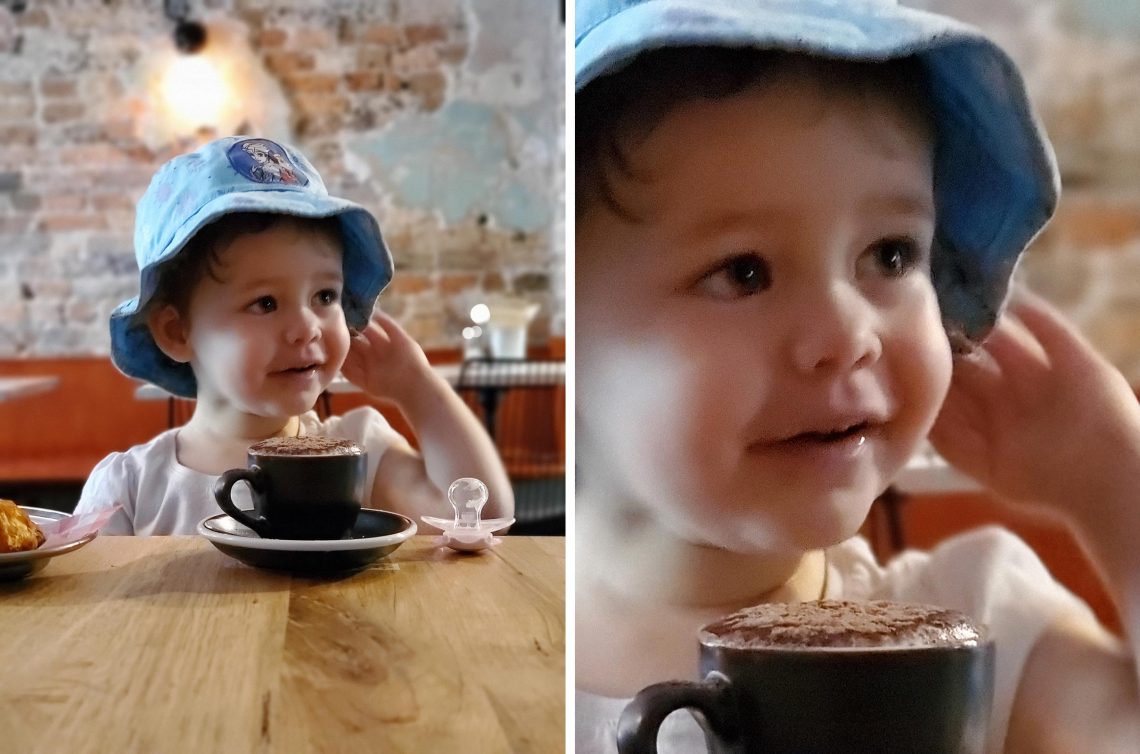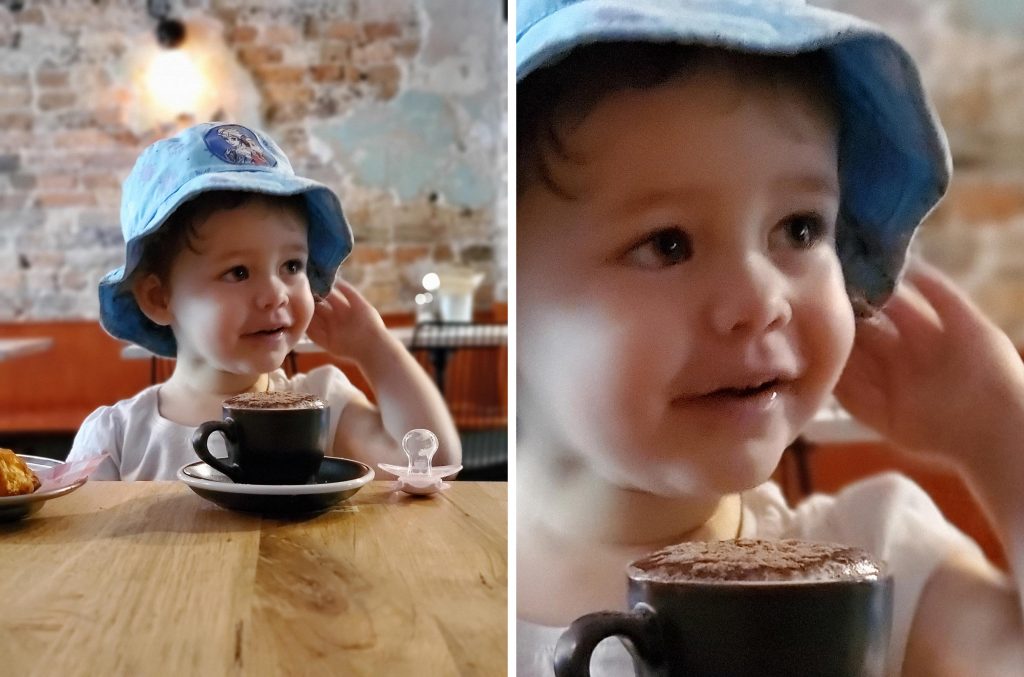 Between live focus portraiture images that come across noisy and soft to images that just don't look tremendously sharp on the foldable screen, the Galaxy Fold camera is usable, but by no means a strong part of the $2999 smartphone's price.
And this is a problem simply because the Samsung Galaxy Fold is supposed to represent the very best in technology because of that screen that is so extra. But the camera is clearly not as up there as it should be.
While Samsung has taken the time to reinforce the design to stop the Galaxy Fold from breaking under pressure so quickly, it's really bizarre to find it didn't bring the camera back and replace it with the superior camera modules used in the Note 10+. That would have helped it, because right now, the rear camera is wholly underwhelming in the grand scheme of things.
At least the selfie cameras aren't bad, though again, the selfie camera is better when you open the Galaxy Fold to look at the larger foldable tablet screen than without. This inconsistency across the board is just thoroughly surprising, and reveals that the experience in using Samsung's first foldable phone can be remarkably uneven throughout.
Battery
Armed with a 4380mAh battery which is actually made from two sections, you might be surprised to learn the Galaxy Fold's battery life is actually more interesting than a standard first-generation product would get.
It's fairly normal to expect the experimental products to struggle in the battery department, but the Fold isn't unusual, at least when compared with Samsung's other phones.
Similar to how the 4100mAh battery on the Galaxy S10+ can hit around 24 hours, the Galaxy Fold's battery can manage close to that time, a little bit more depending on how you use the phone.
Generally over the course of a few days, we found we needed to charge the Fold nightly, doing so over either wireless or using the Type C connector on the bottom. Our tests were pretty much identical to the way they are on other phones, which meant listening to music, social networking, surfing the web, sending and receiving emails, taking pictures, and even doing the whole phone call thing you expect to use a phone for.
That's acceptable for a first gen phone, but markedly less so for a phone that costs as much as this one.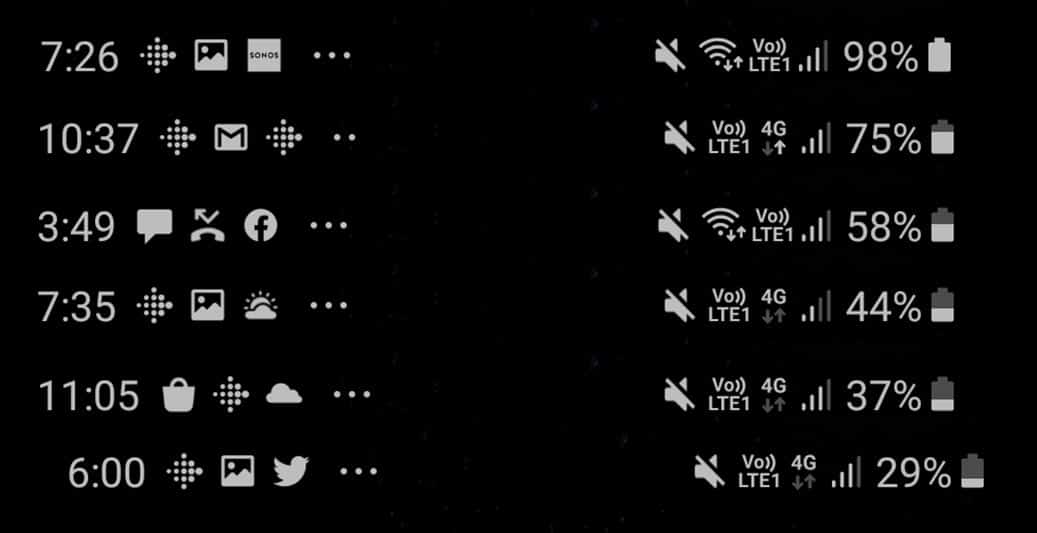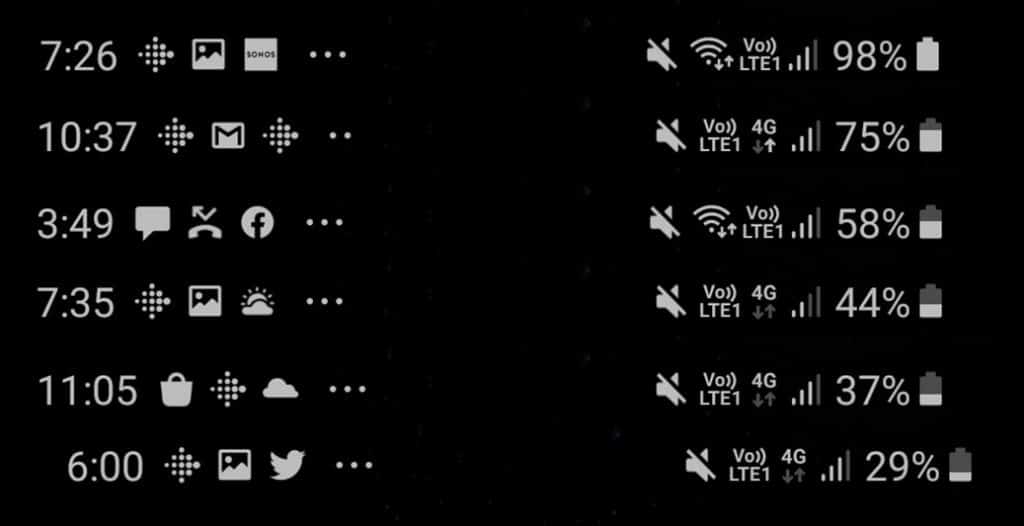 Value
At $2999, the Samsung Galaxy Fold is one of the most expensive phones you can find today. In fact, it may well be the one with the highest price in Australia.
To Samsung's credit, it has tried to sweeten the package considerably, helping to ease the blow that a $3000 smartphone might read as.
The box is a little custom, and inside you'll find an aramid fibre phone cover, which is handy, though also because there are no phone cases for the Galaxy Fold found any where else.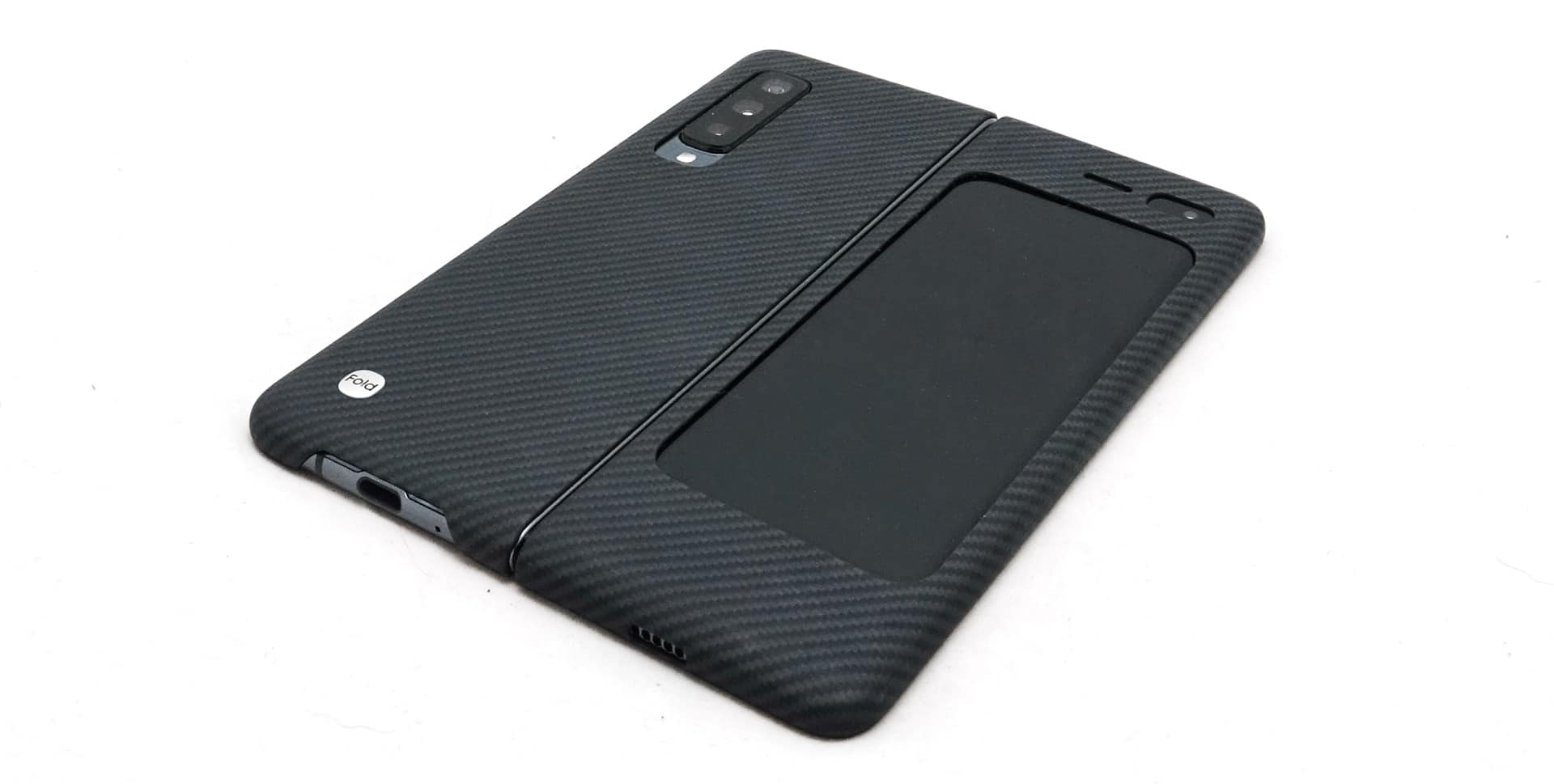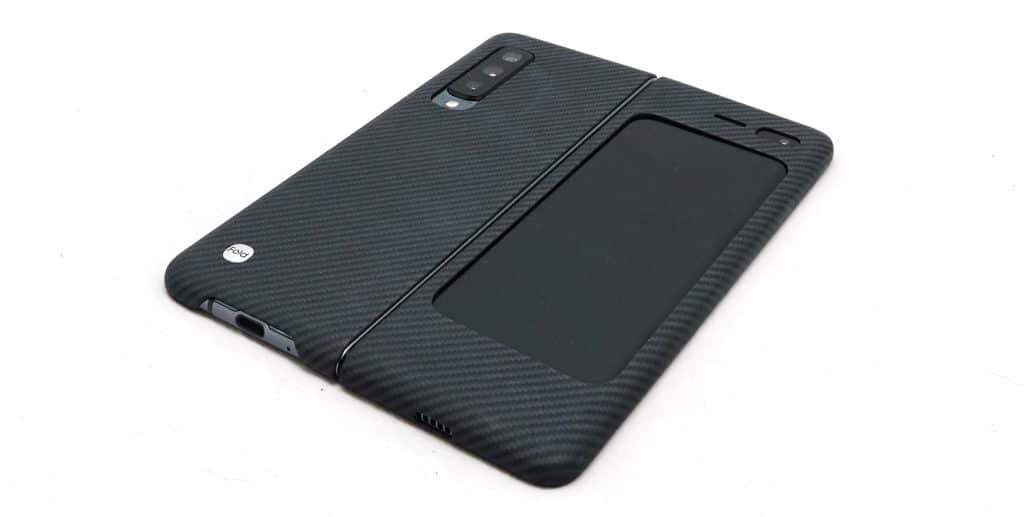 Samsung is also including a pair of its wireless and cordless Galaxy Buds in the box, handy because you're paying for a premium $3K smartphone, so why not get a pair of $249 truly wireless earphones thrown in free of charge. In theory, that may bring down the price back to $2751, but also not really. You're still paying $2999 for that amount of phone, with the other bits and pieces bundled in.
Is the Galaxy Fold worth it? Probably not, but you're getting slapped with the early adopter fee in buying the Galaxy Fold at $2999.
At least you can get the Galaxy Fold on a plan if you choose to, but even then, we're not sure the future-focused screen is necessarily the reason to spend that sort of coin. It's a reason, for sure, but you can find better phones this year without the foldable screen for less.
What needs work?
Beyond that price, what needs work is a bit of an ongoing conversation, because the Galaxy Fold is so new, almost everything has something that needs work at this point in time.
Here's an example of some of the inconsistencies and inconveniences the Galaxy Fold sees in its first iteration.
It's thick. It's heavy. It's not waterproof. The cameras aren't amazing. The screen picks up scratches and has a crease mark down the middle. The hinge is rated for roughly 200,000 folks, and while it's foldable, the screen only folds open one way.
The screen on the front is too small to be usable and not every app will place nicely jumping between one screen size and the other. The onscreen keyboard is largely unusable in the smaller size, while better but still feels largely unoptimised in the bigger 7.3 inch design. The space in the selfie camera on he inside of the tablet seems out of proportion and symmetry, and isn't weighted well.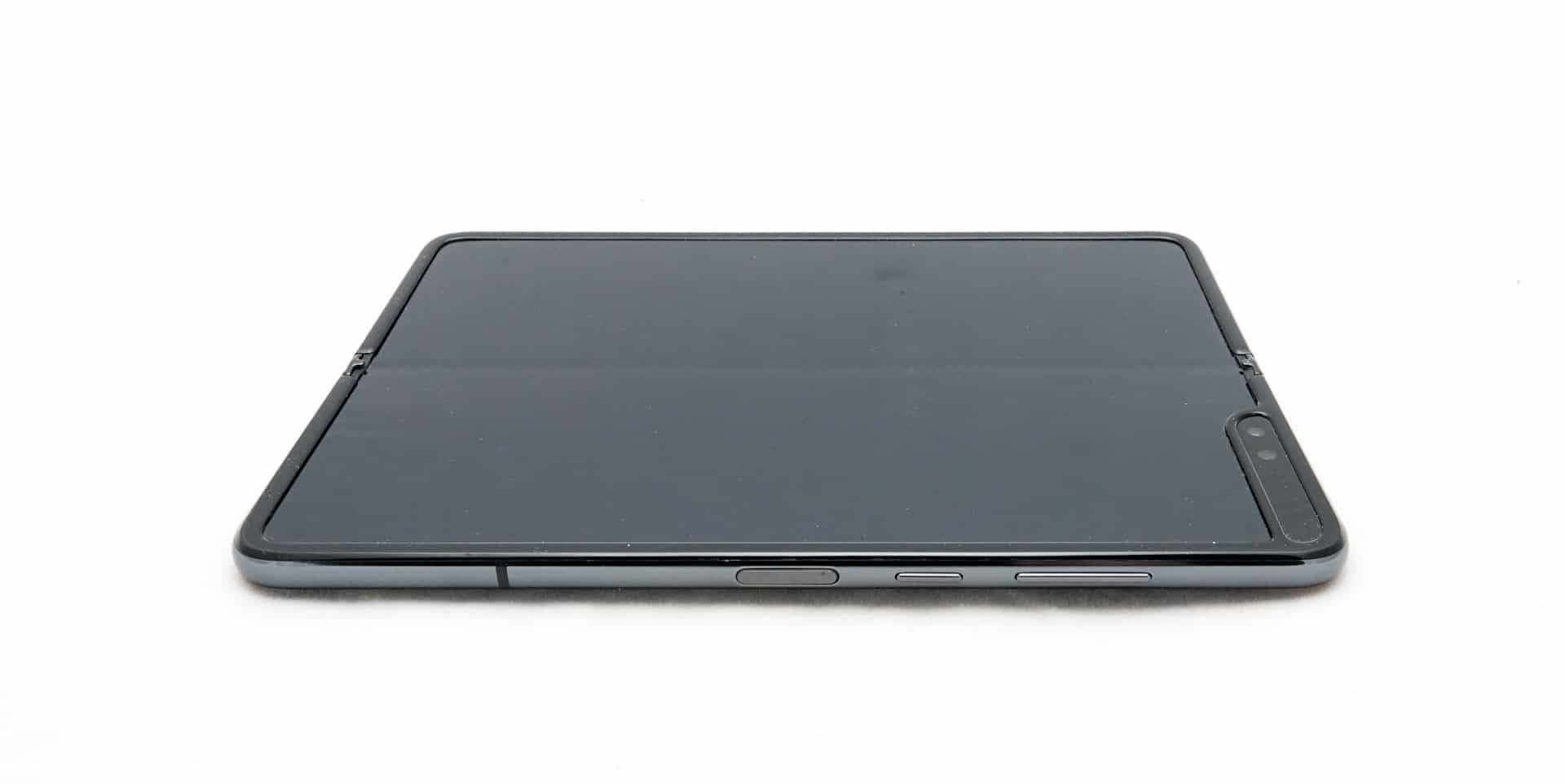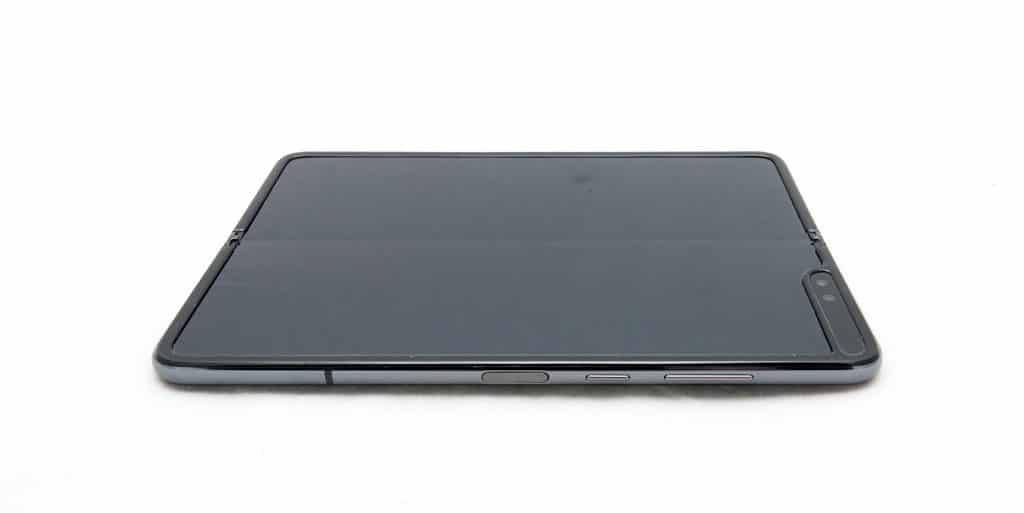 The fingerprint sensor isn't in-screen and is in a button that isn't actually a button, creating a rather superfluous design element that could have been thought through better.
The phone can only be used as a phone when the Galaxy Fold is closed shut, not when it is in fact open like a tablet.
It is genuinely crazy how many little issues you can find with the first generation of Samsung's foldable phone, especially at the price it costs.
And that's not a great feeling. There's a good concept buried under the inconvenient inconsistencies here, but you have to be willing to accept it at face value.
The Samsung Galaxy Fold is not a finished product in the way the Samsung Galaxy S10+ or Galaxy Note10+ models are. It's good, but it doesn't quite feel the same.
Instead, it feels very much like a preview device, whereby your taste of the future comes with the caveat of a few asterisks and warnings, and the idea that you buying into this will not be as perfect as everything else, but will be so unique that it blows the eyelids off anyone who sees you using it. Yourself included.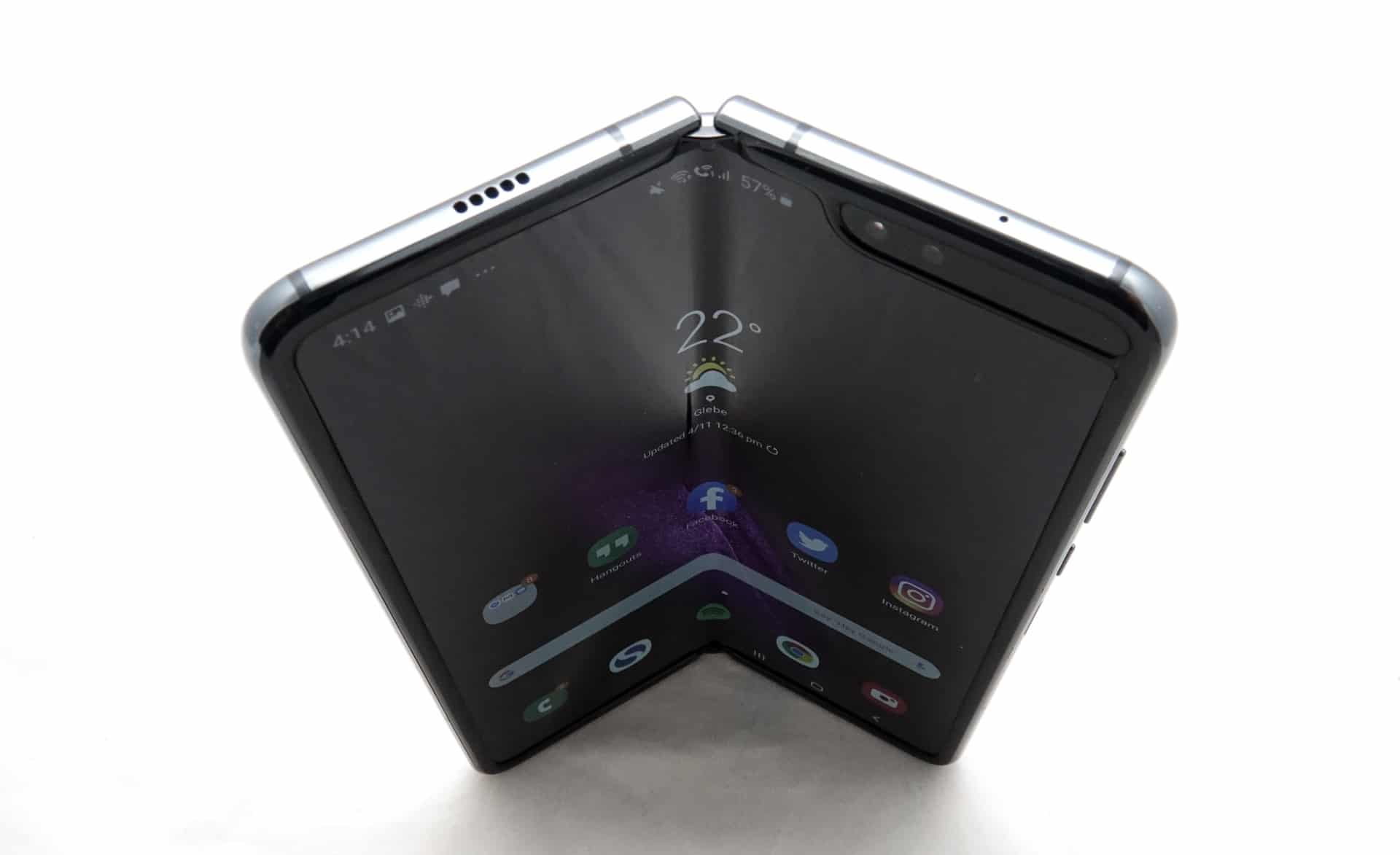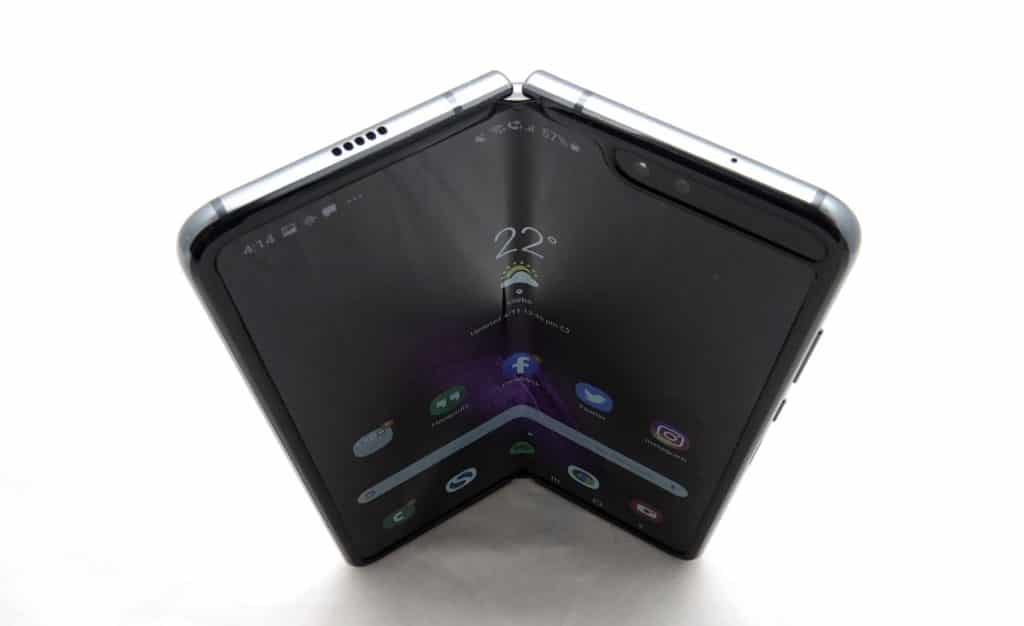 Final thoughts (TLDR)
Despite the issues, the awkward price, and the fact that the Galaxy Fold is clearly a first generation product, a warning if you've ever felt one, there's still something remarkable about the Fold. It really is something else, and in an era where phones have largely become same-samey to the point of boredom, the Galaxy Fold is so different and individual that it can win you over just based on that alone.
A funny thing happened during the review: people looked at me, smiled, gazing at the phone, admiring it from a distance. I'd see it on a train, and they'd motion to me a folding action, and I'd smile, confirming it by collapsing the Fold to show them that, yep, they were right.
This is the foldable phone they've heard about.
The Galaxy Fold could only ever be that foldable phone and no other, because right now it's the only foldable available in Australia, and that's something.
Having the only foldable phone gives you an air of almost celebrity appeal, though it's one that comes with the feeling that your phone is a bit of a gimmick. And for now, it is, but that will change in time.
Buyers of the Galaxy Fold now get something that is definitely unusual in the phone world, and really easy to fall in love with, though not necessarily easy to like on the day to day. Almost like your own whiff of celebrity, the Galaxy Fold is tantalisingly alluring and so individual that you can't help but appreciate the concept in its entirety, even though it's basically just a Galaxy S10+ without water resistance and with a foldable plastic screen.
By the year's standard of smartphones, the S10+ wasn't as solid a choice as the Note 10+ or even S10 5G, and so in a way, you're kind of getting yesterday's news wrapped in tomorrow's.
And that's kind of what you're getting in the Galaxy Fold: yesterday's phone with tomorrow's form. Today, the Galaxy Fold is unusual and distinct from its siblings and competitors, but tomorrow it won't be, and may even be closer to being perfected.
Right now, the Fold is intriguing and inventive, and yet inconsistent innovation, and will likely only appeal to folks who are right now living at the forefront and need to have something new and exciting before everyone else.
We actually like the Galaxy Fold more than we expected, and while it is indeed a weighty smartphone, there's still something rather lovely about it. The feel, the shape, and the creative use of its screen make the Samsung Galaxy Fold one of the most exciting phones to date. There's really nothing else like it. But if we had to choose, we'd wait until generation two, when Samsung works out how to iron out those inconsistencies and make a phone that not only stands out, but stands the test of time, too.
Samsung Galaxy Fold (SM-F900F)
The good
The first foldable phone in Australia
You'll be one of the first on your block and in the country with a folding phone screen
The folding form-factor can be surprisingly useful
Amazing performance
Comes with a case and wireless earphones in the box
The not-so-good
Thick
Heavy
Crease down the middle is... weird
Keyboard layouts feel like they can be improved
Apps aren't always super friendly between open and closed modes
Camera performance could be better, and should be the Note 10+ module at the least
Screen is easy to scratch
No screen protection available
Lacks water resistance
Very expensive