A big new phone with three new cameras, the Apple iPhone 11 Max is one of the year's most anticipated phones, so what's it like?
The year has been filled with phones, just like any other year has been. That's normal, is par for the course, because phones are big business, and we've seen some crackers this year. Phones with big screens, with big batteries, and with big cameras.
In fact, these three areas seem to be the battleground flagship phones are fighting on lately, with screen, battery performance, and camera capability the place shoppers come looking for the best.
So understandably, all eyes have been on Apple to find out how its iPhone series would handle this year's take on those features, and how Apple would beat rivals with their big screens, big batteries, and big camera performance.
The iPhone 11 Pro Max is the answer to this, and while it doesn't reinvent the wheel, what it does aim to be is your one stop shop for the phone, camera, and just about everything else you might need in your pocket this year.
Design
A quick glance at the front and you'd be excused for thinking the iPhone 11 Pro Max was just the iPhone XS Max, as they are just that similar.
If you've owned the old big full-screen iPhone and you're jumping to the new one, there's no difference on the front at all, or no noticeable difference, with the same 6.5 inch screen shape complete with a cut-out section for the notch, even if the screen does feature some new hardware under the hood.
The back is a total change, however, and not just because there's a square block for the three cameras. There's also the matter of the glass itself.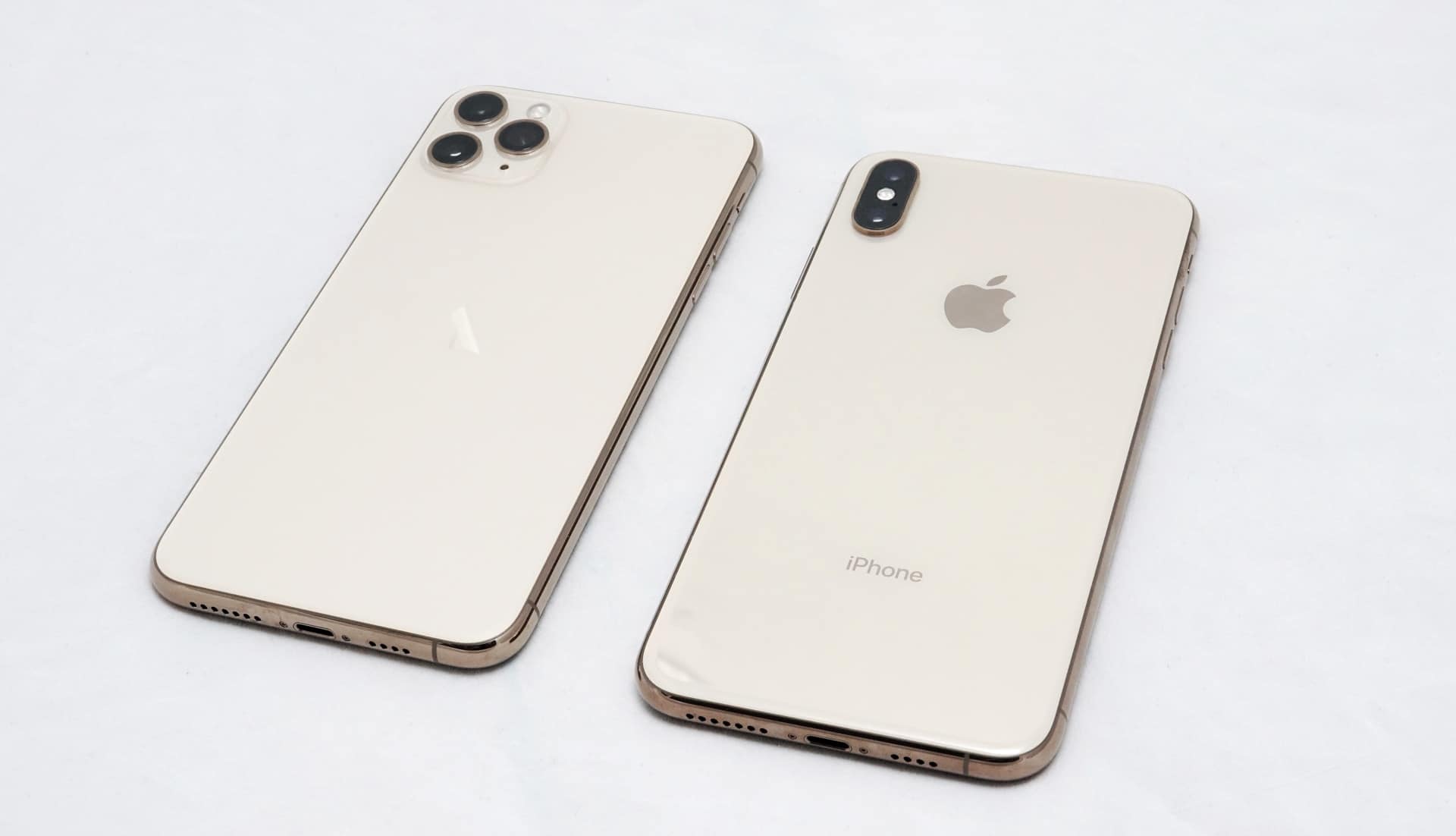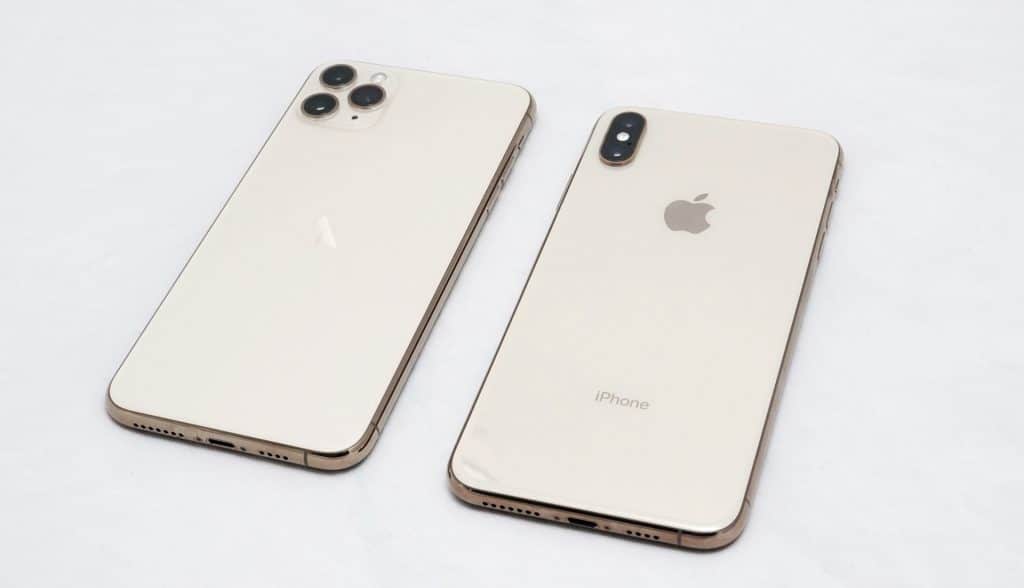 While Apple has continued with a glass back sitting atop a stainless steel frame, the iPhone 11 Pro Max (and the smaller iPhone 11 Pro) features a smooth almost-frosted glass that is easier to grip, yet still retaining the premium design.
That glass is now also rated to be more drop resistant, and even more water resistant, holding an IP rating of IP68 making it highly water resistant, though we'd still wash it off under the tap if you take it to the pool or beach (ingress ratings test for tap water, not chlorinated or the sea).
Features
With a similar design come a somewhat similar list of features, as Apple isn't exactly reinventing the wheel here. The iPhone 11 Pro Max is an update on its predecessor, though one that aims to improve things, even if they're not a drastic change.
As such, you'll find a new processor helping things along under the hood, upgrading the A12 from last year to the A13 Bionic this year, a new eight-core chip that boosts performance from previous generations. This is paired with 4GB RAM in the iPhone 11 Pro Max, and either 64GB, 256GB, or 512GB storage.
There are three cameras on the back, a refresh from last year's two, supporting a 12 megapixel F1.8 standard wide camera, a 12 megapixel 2X telephoto set to F2.0, and a new ultra-wide 12 megapixel set to F2.4. The 12 megapixel capability extends to the front, too, with the selfie camera upgraded from 7 megapixels to 12 and set to F2.2.
In the iPhone 11 Pro and iPhone 11 Pro Max, 4K Ultra HD video capture is supported, so you can keep capturing for those new TVs and the Apple TV 4K, as well.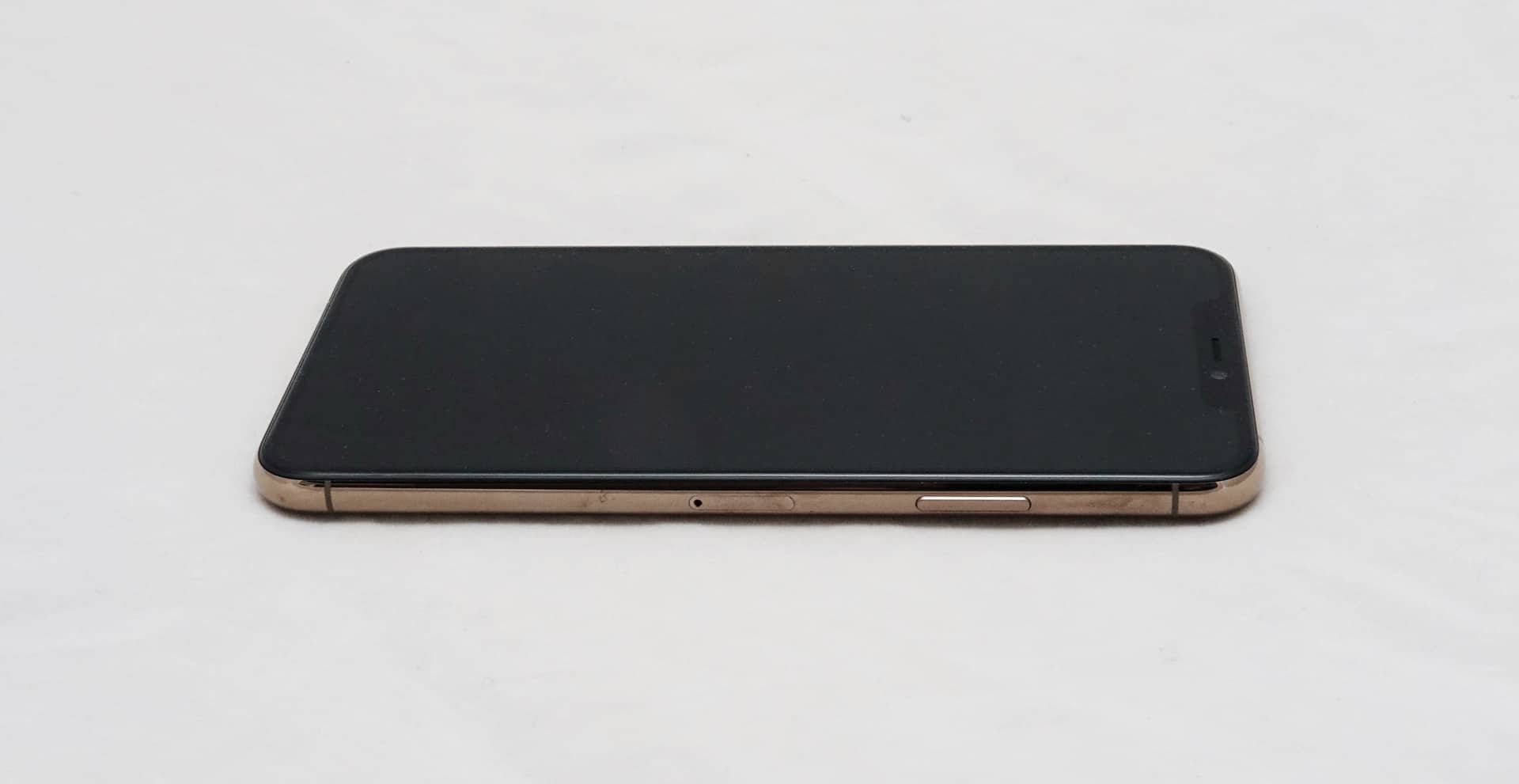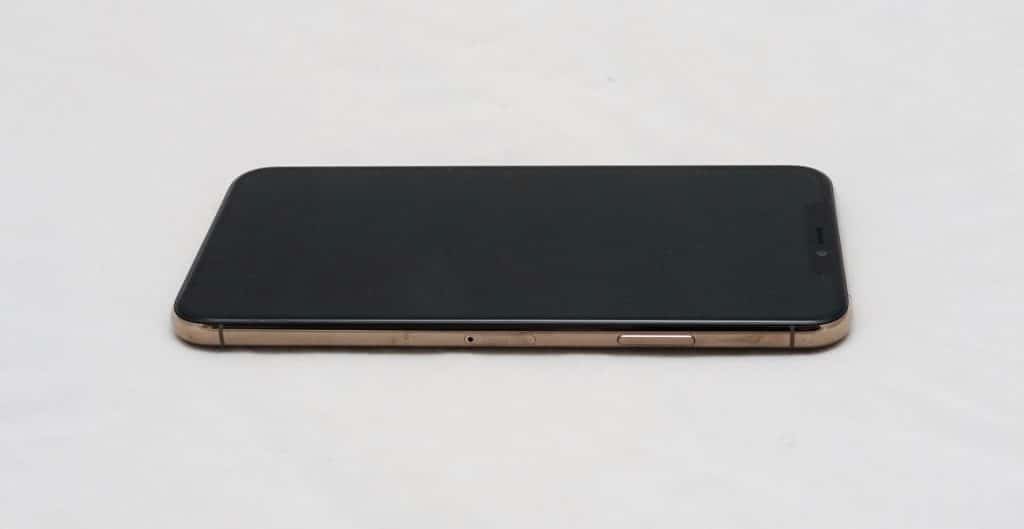 Connections see a bit of an update, as well. While the iPhone 11 Pro and Pro Max aren't 5G phones, the 4G is now rated in the Gigabit range, while WiFi works at 802.11a/b/g/n/ac/ax, also known as WiFi 6. Bluetooth 5 Is also supported, as is GPS and Near-Field Communication through Apple Pay.
But there's still only one physical connector on Apple's iPhones, with the Lightning port at the very bottom and no 3.5mm headset jack.
Atop this hardware is a screen measuring 6.5 inches and including a shelf or "notch" for the front-facing camera and sensors, with that 6.5 inch display offering the Full HD+ resolution of 2688×1242, which is closer to a pixel density of 458 pixels per inch (ppi).
This sits in a phone encased on glass on the front and back, and with a polished stainless steel frame, which on our review iPhone 11 Pro Max came in gold. The back glass element is more of a frosted glass and therefore is easier to grip, while the type of glass is reportedly the strongest smartphone glass yet. Meanwhile, the Apple iPhone 11 Pro Max is rated for IP68, meaning it should survive more than a chance encounter with water.
It does weigh a little bit more than you might expect, however, with the 11 Pro Max sitting in an 8.1mm thick body tipping the scales at 226 grams.
The battery in the iPhone 11 Pro Max is rated at 3969mAh and cannot be removed, though it can be charged using wireless charging.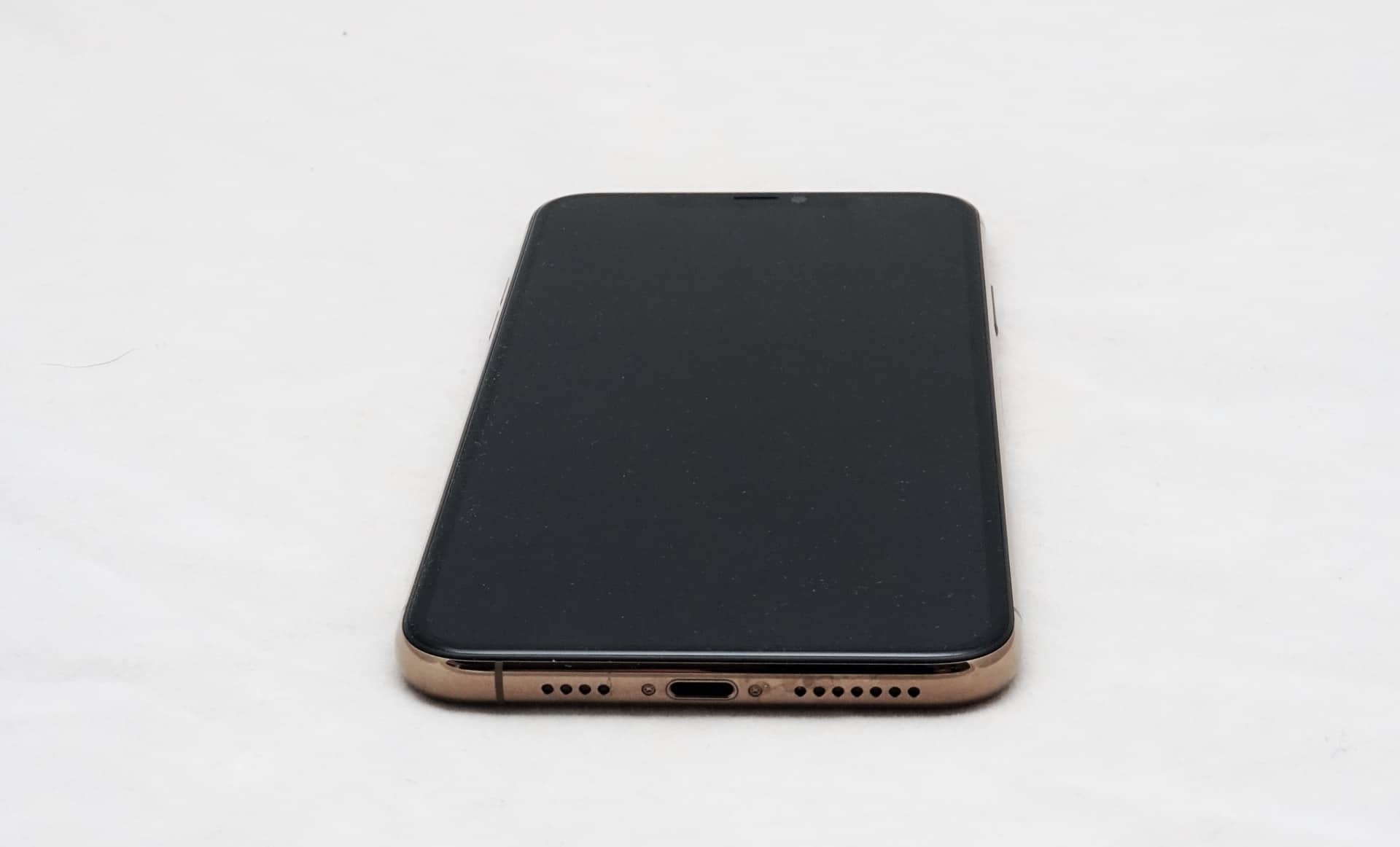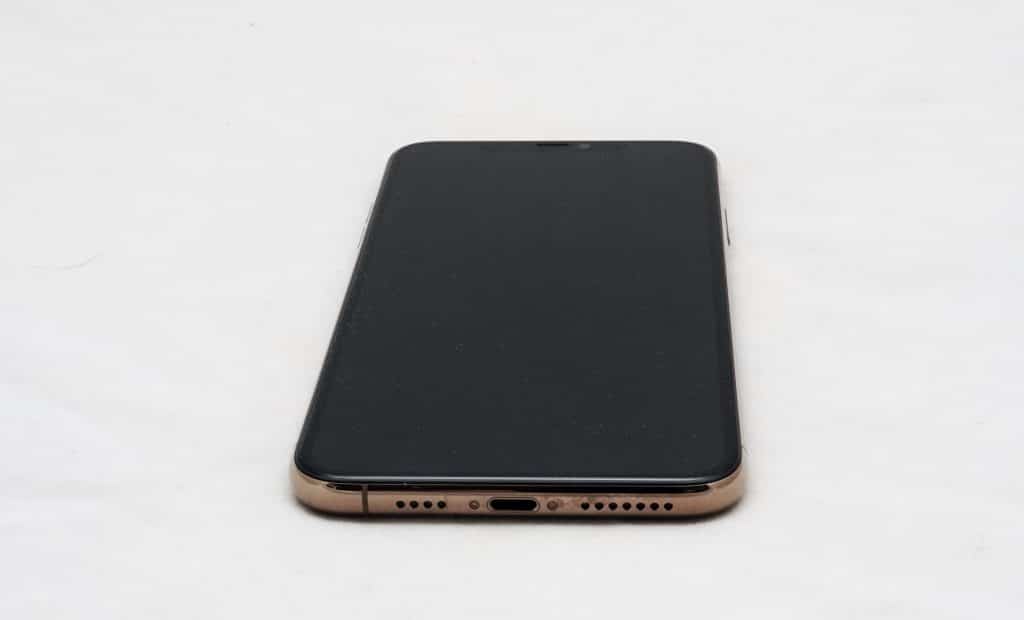 In-use
While the look and features have changed slightly, if you've used an iPhone in the past few years, you'll be delighted to know that Apple hasn't reinvented the wheel with how you use it. Far from it, actually.
In fact, if anything, the release of iOS 13 shows Apple tightening those wheels to make them more stable than ever, not so much so they won't fall off, but more to make them more powerful.
Metaphors aside, iOS 13 isn't just fast and capable, but manages to look good while doing so.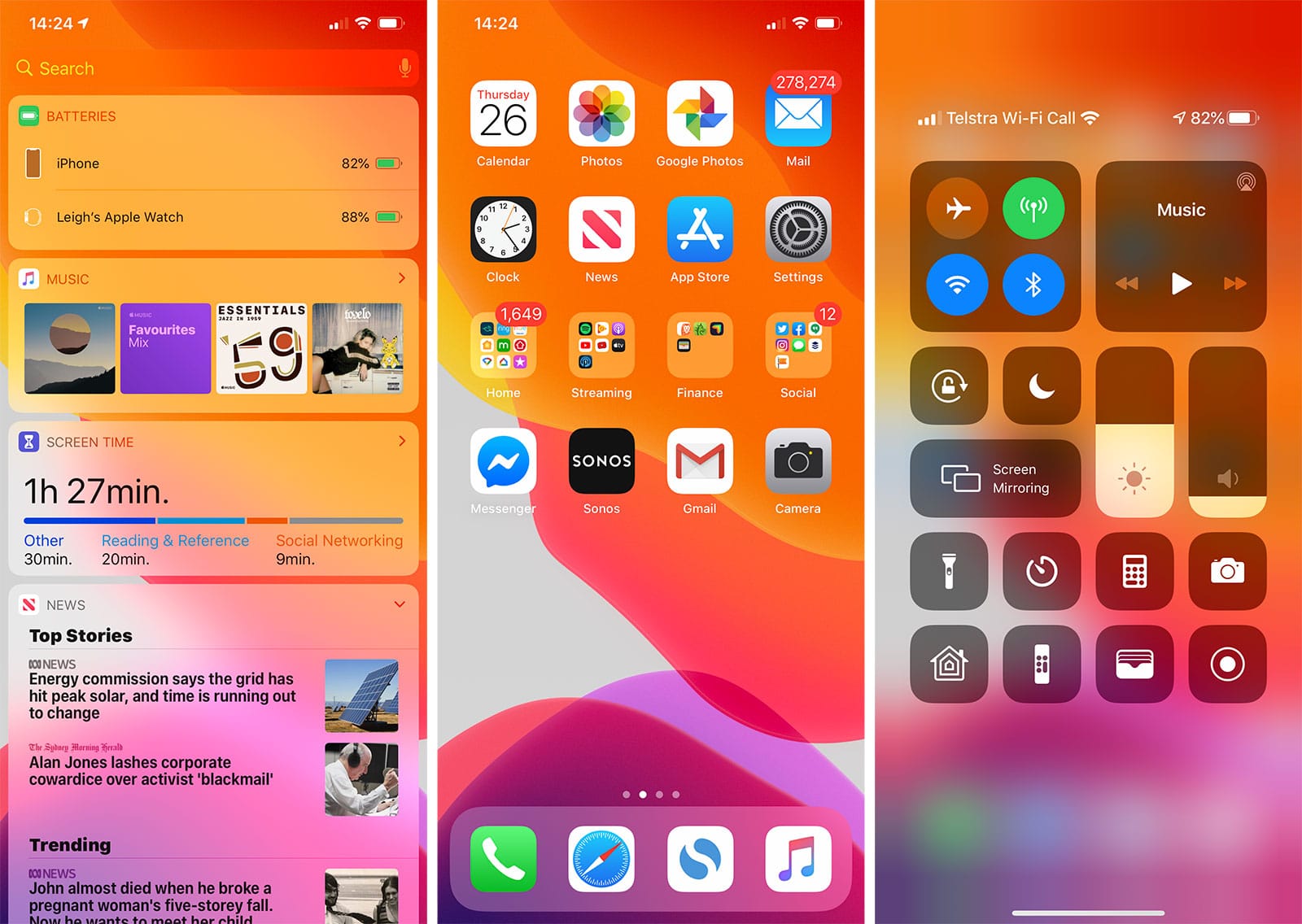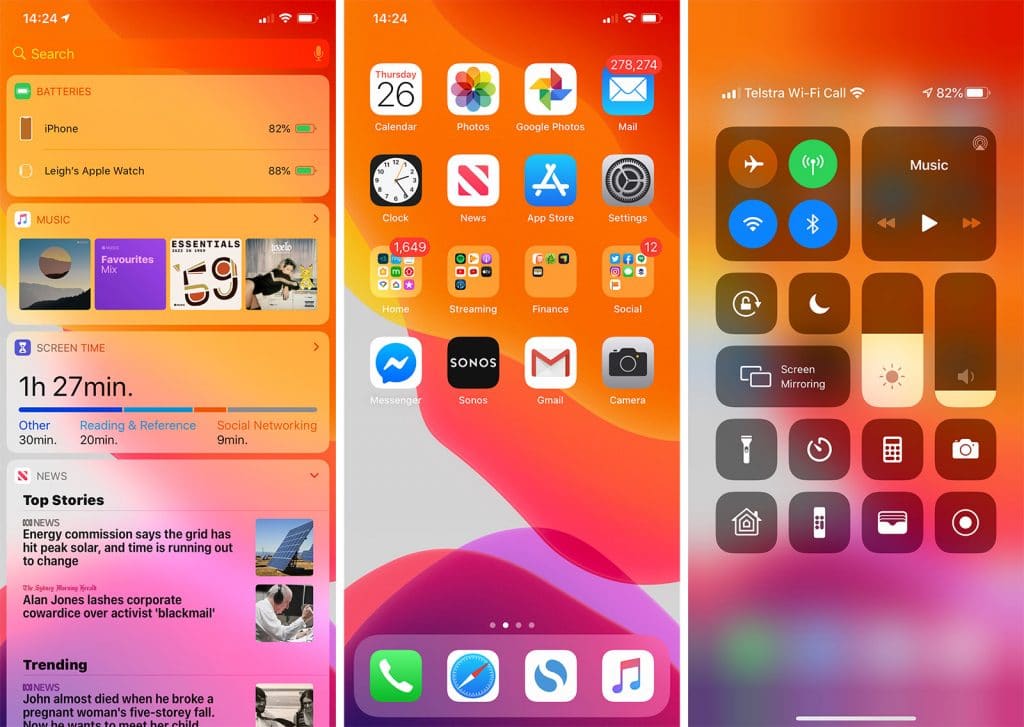 You still get the multiple app screens to sort through, and while you can set the folders how you want, you still cannot position the icons where you want precisely. No changes there, really.
However you get the choice between the standard light look and one that's darker, and can even tell the system to fire them up based on the time of day, meaning light mode in the light and dark mode at night, helping your eyes to adjust.
It's just one of the changes that tightens how you use iOS, improving battery life at the same time.
Alongside the useful additions is a built-in gesture typing mode, as iOS finally adds something Android has had for years. Now you don't necessarily need to throw in a different keyboard, as Apple's gesture typing keyboard is fast and reliable, affording you the chance to type letter by letter like you normally do, or by tracing your fingers from letter to letter to form words. The gesture typing experience on iOS 13 is as good as it is on Android, and might help convert an Android person to the iPhone camp.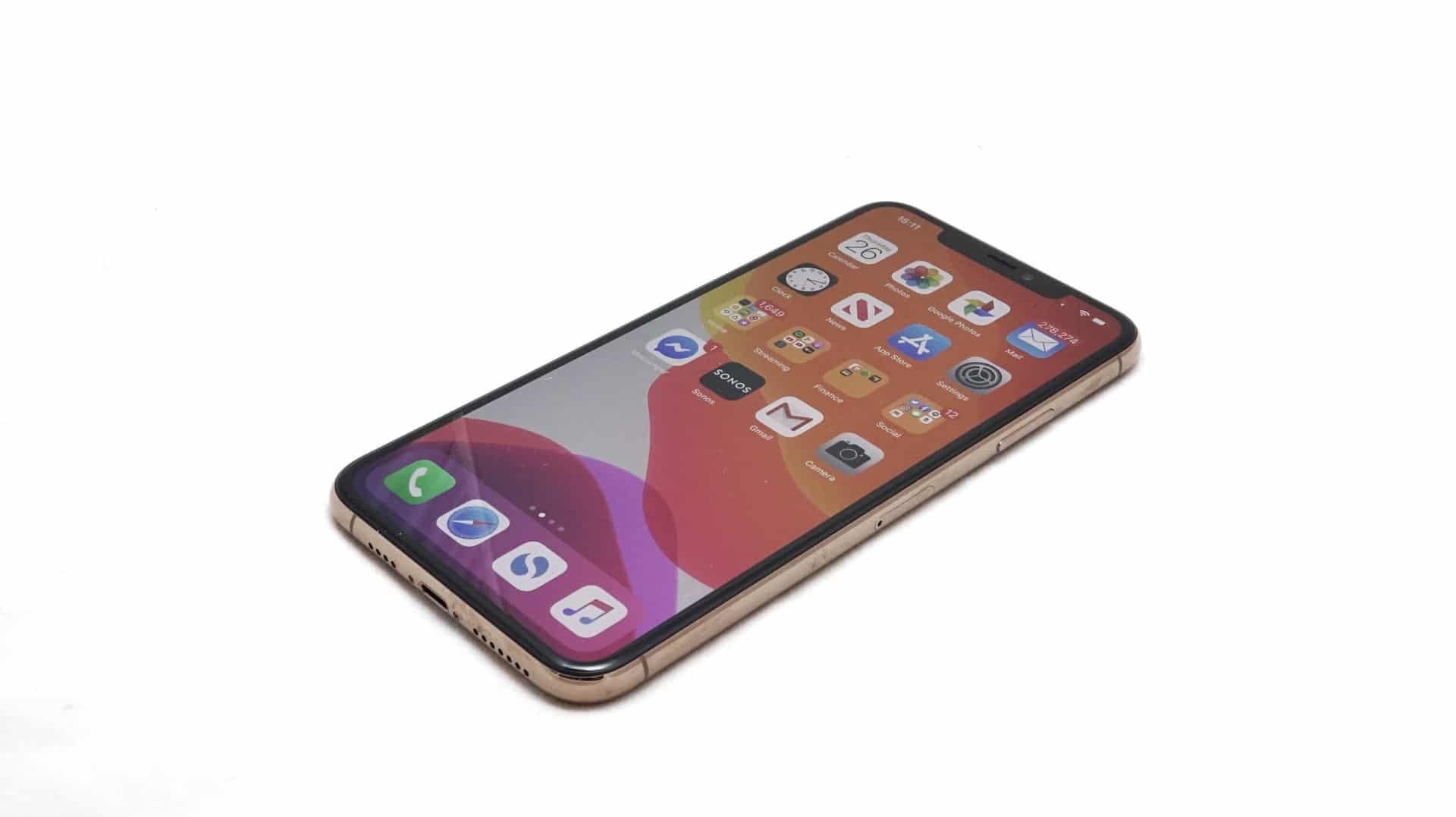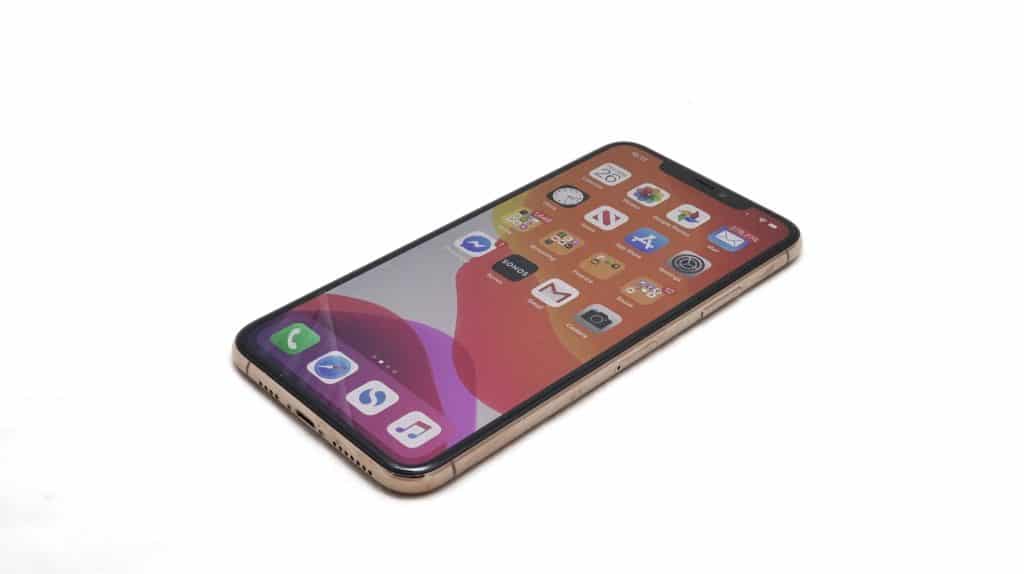 Performance
You probably won't be shocked when we tell you that the iPhone 11 Pro Max is the fastest iPhone ever, though given it has the same processor as the iPhone 11 and iPhone 11 Pro, you can apply that benchmark to those devices, as well.
Playing with the phone throughout our iPhone 11 Pro Max review, we found little to no lag in pretty much anything we did, be it using the camera, jumping around from app to app in multitasking, and generally using the phone.
We found solid performance in games, as well, no doubt helped by the A13 chip, which is now Apple's fastest phone-based processor. In fact, all you really need to know is that the iPhone 11 Pro Max is fast, and Apple has really nailed that performance sweet spot in this phone.
A moment or two of lag can rear its head dependent on the app you choose, mind you, and that's one thing to be mindful of. While the iPhone 11 Pro Max is fast, it is at the mercy of apps, like all smartphones, and depending on what you run, you may find some apps crash. Talk to the app developers for those ones, people, because great apps work beautifully on a great phone, regardless of operating system.
It's not just system performance, though, as the iPhone 11 Pro shines across 4G and WiFi, as well.
If you're lucky enough to have one of those 802.11ax WiFi routers, you'll see a benefit to upgrading, because just like Samsung in the S10 and Note10 range, there's support for Wi-Fi 6 here. That means faster WiFi across the home if you have a WiFi 6 router, boasting speeds in the gigabit range, and essentially more range, as well.
The iPhone 11 Pro Max also works with older routers, so don't worry too much if you're operating an 802.11ac or 802.11n router, because you're covered, too. You'll just find the new routers get support earlier.
Out in the real world, there's gigabit performance on the 4G side of things, meaning high-speed performance out and about as well.
We're not at the point where 5G is a necessity, and frankly, the few devices that have it aren't seeing tremendous boosts in mobile performance, either — far from it, actually — so we can see why Apple stayed with 4G for this release.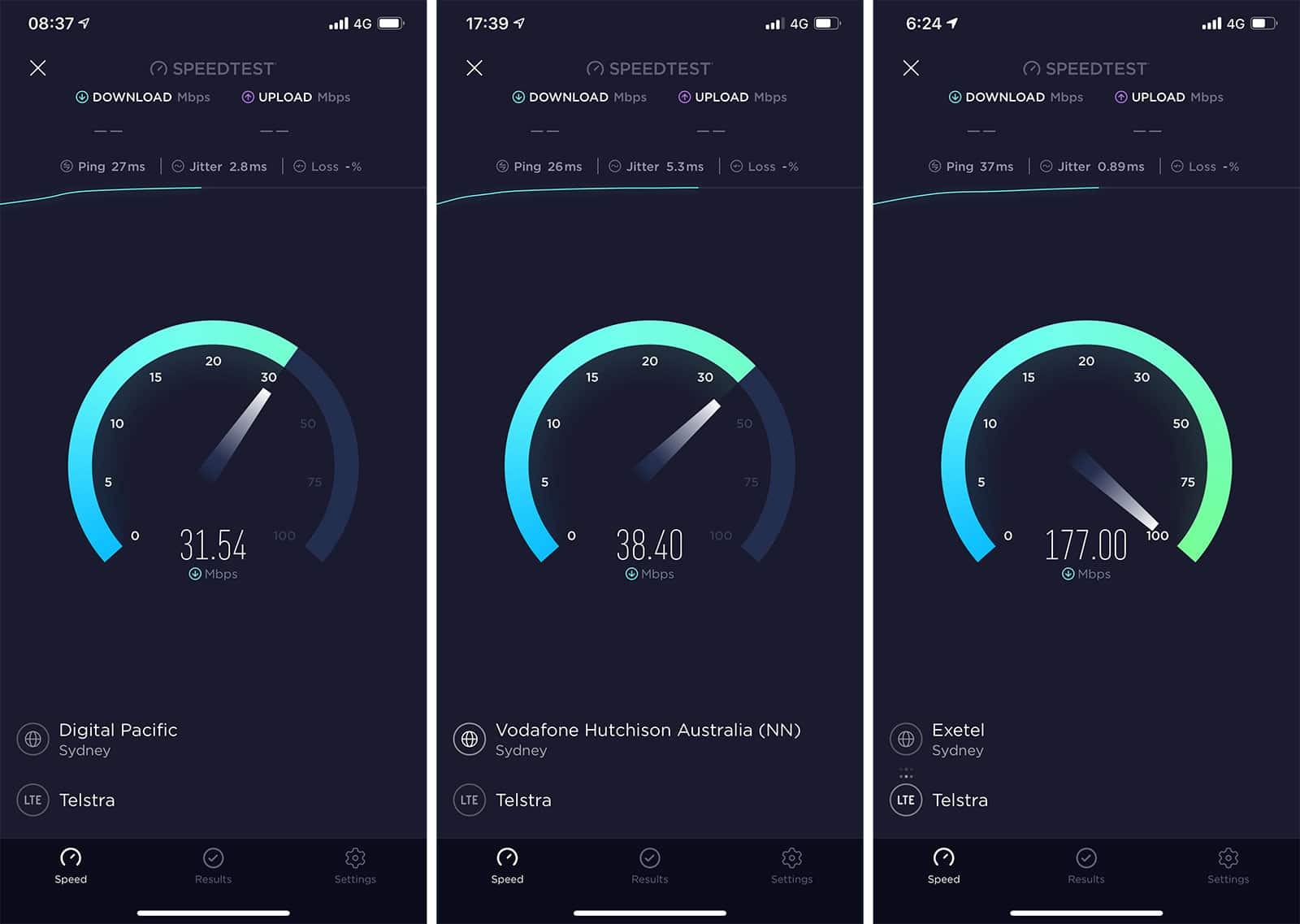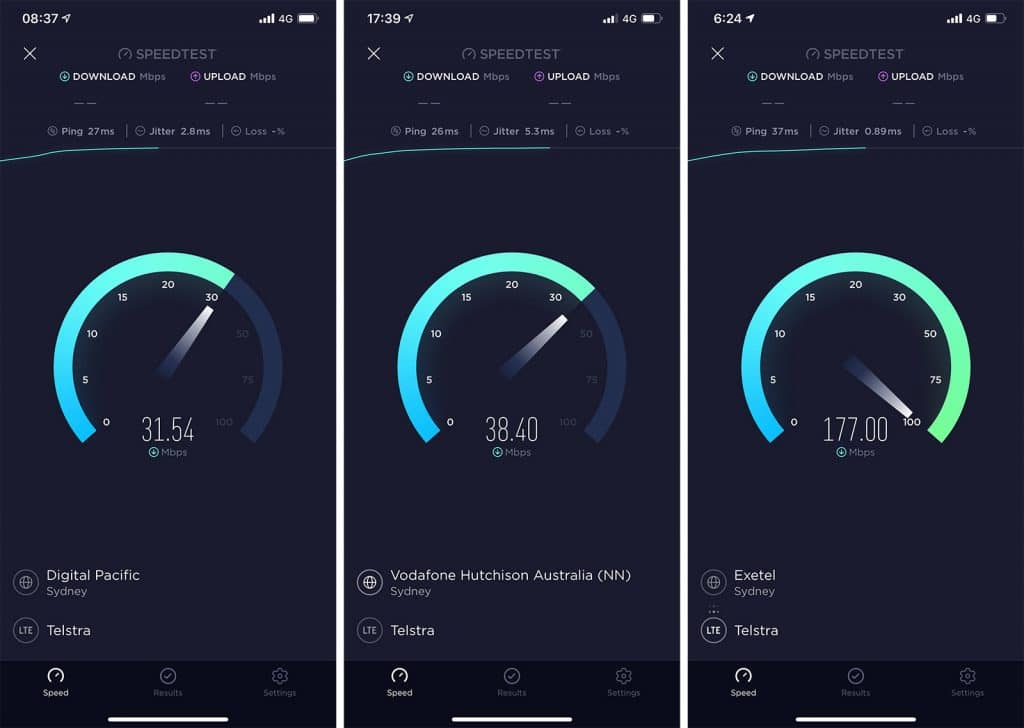 In the iPhone 11 Pro Max review, we found 4G was more than enough for needs. While it is entirely network dependent, we found speeds in Sydney's CBD topped out at 177Mbps, typically ranging from 15 to 100Mbps on average.
The Apple iPhone 11 Pro Max is technically capable of more, and should be able to hit speeds in the gigabit range, but your network and location will be the decider of what you can and will hit at different times.
Sufficed to say, you shouldn't find many problems with your 4G access when using the iPhone 11 Pro devices on a solid network.
Camera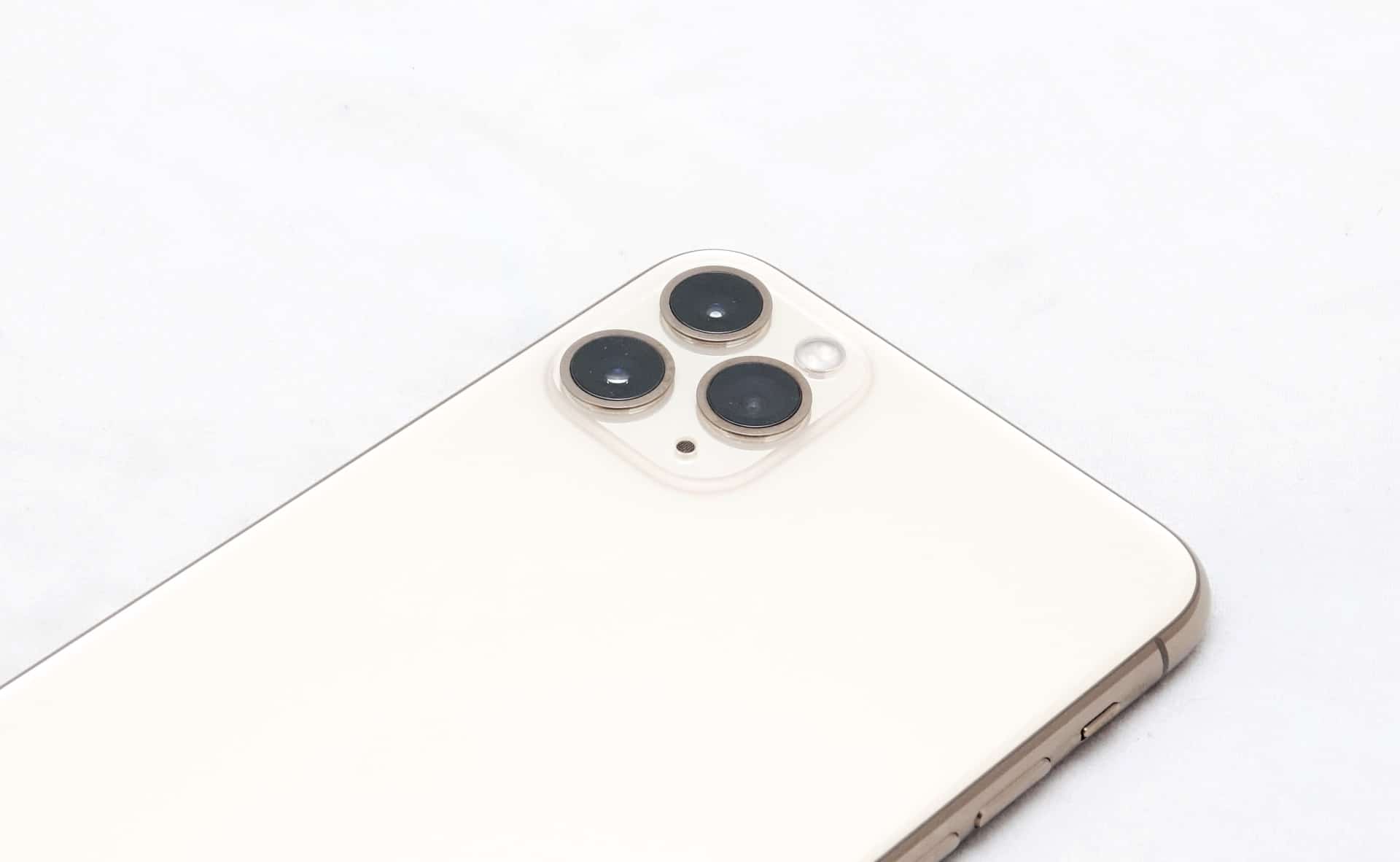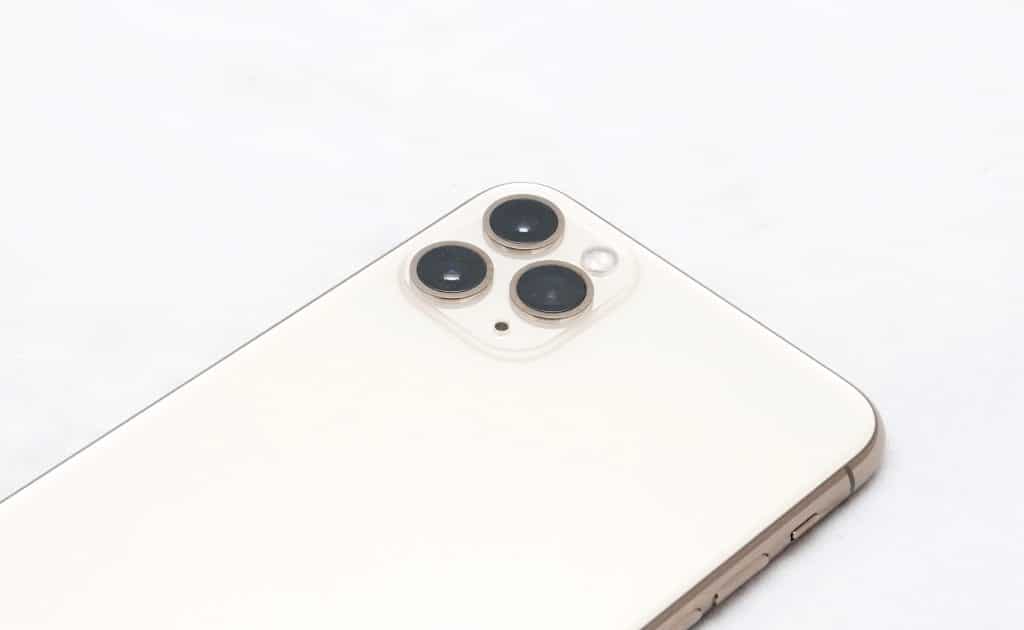 The mobile performance probably isn't what you came for on the new iPhone. You probably expect that to be excellent, given the price you're paying for this phone.
No, you've probably come for the camera, and that's an area you won't likely be disappointed in, as Apple responds to the market change for more cameras, and even goes a little further than merely offering more. There are obviously more cameras on the back of the iPhone 11 Pro Max, but there's also some very cool technology inside that you can't see, and it all comes together to provide a camera that really delivers.
So let's start with what you can see.
The back of the iPhone 11 Pro and iPhone 11 Pro Max shows the three cameras in all their glory, an upgrade from the two on the iPhone XS and XS Max, no longer encased in a vertical design, but rather a square that looks a lot like a Bolex three-lens turret camera from the 30s. Apple wouldn't tell us if that was the design inspiration for this section, but we imagine someone in Apple has probably thought about how cameras have addressed this in the past, and viewed this as a possibility.
Those three cameras offer a standard wide camera, an ultra-wide, and Apple's 2X telephoto, with improvements to the camera technology across the two that were there before, the standard wide and the 2X telephoto.
While the previous combination gave you portrait and zoom, the new features that three lenses provides you are more control about what you see and the features you've already had access to.
Take the composition, because now you can not only zoom in, but also zoom out, with the ultra-wide angle effectively working like a 2X zoom out. Depending on the picture you compose, the iPhone 11 Pro Max can offer fairly un-distorted lines, though humans can see slight warping, unsurprising given the wide angle measures like a 13mm on a proper camera. Or in other words, this is a pretty bloody wide lens.
Apple's attention to composition also allows you to see the outside of the frame in the camera interface, which is a change the new cameras offer.
When you're capturing in the standard lens, you might see the traditional black interface of the iPhone camera fade back to an almost transparent image, showing more of the picture beneath. This happens courtesy of the ultra-wide camera, and while it doesn't line up perfectly, it provides an idea of what you're potentially missing from outside of the frame when you're composing, all to help you nail the right shot.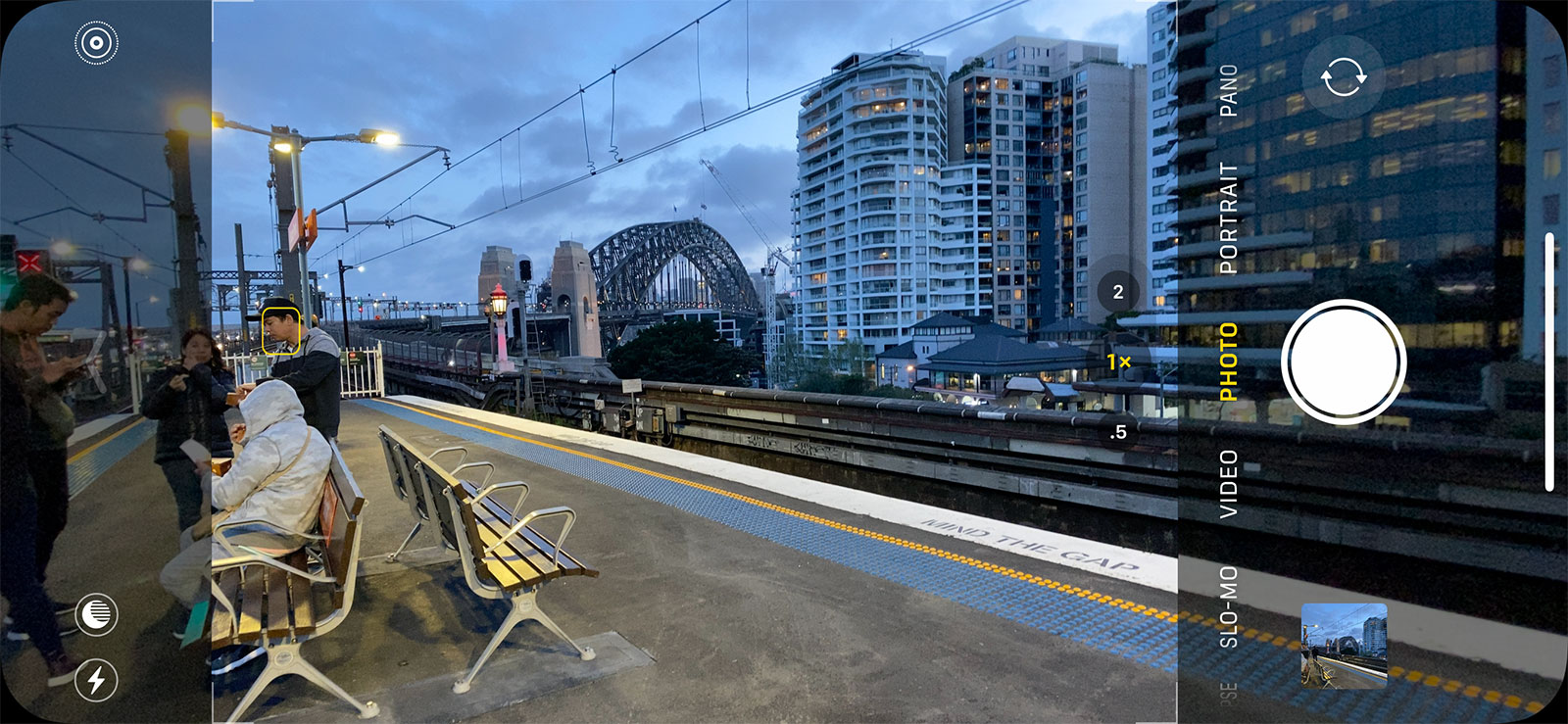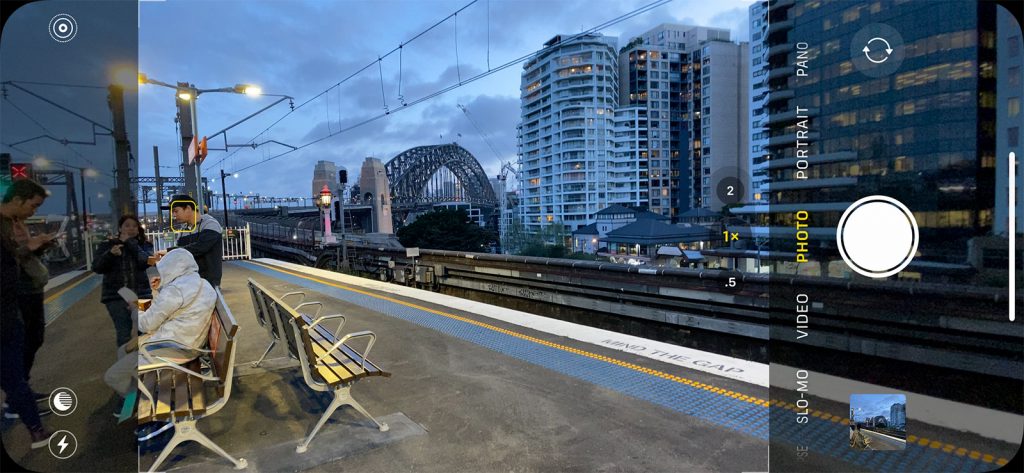 In fact, the iPhone 11 Pro range can help you nail that shot using the same concept even after you've potentially captured your image, with some modes capturing more information from the ultra-wide shot and then stitching it together. It's in images and will pop in when the camera has used it with an icon, but it will also trigger in videos if you capture a video from the standard capture screen, which supports videos if you know what to do.
There are now two ways to capture videos in iOS 13 we found in the iPhone 11 Pro Max review: you can switch into video mode, or you can swipe right on the iPhone camera screen to jump directly from stills into video. Think of it as the iPhone's Tinder moment, because here, swipe right gets you into motion in a different way.
Videos captured this way also get the ability to have that extra information stitched in later, though that extra information only stays for around 30 days. After that, Apple assumes you're happy with your videos, and kills the bonus footage angle to save you space.
In the world of image and video quality, you probably won't be surprised to learn that the best iPhone yet sports some of the best quality yet for an iPhone, with this camera setup a real contender for phone camera of the year.
Testing the iPhone 11 Pro Max camera in daylight results in razor sharp and beautifully dynamic images, with colours that pop and results that are clear. Whether you use the standard camera mode for your three cameras or jump into portrait and let AI assist you, the results are just lovely most of the way through.
We say "most" because the portrait mode can be a little hit and miss, and Apple's AI still doesn't appear to be as strong as some of the depth of field sensor technologies we've seen in the past, though it is improving.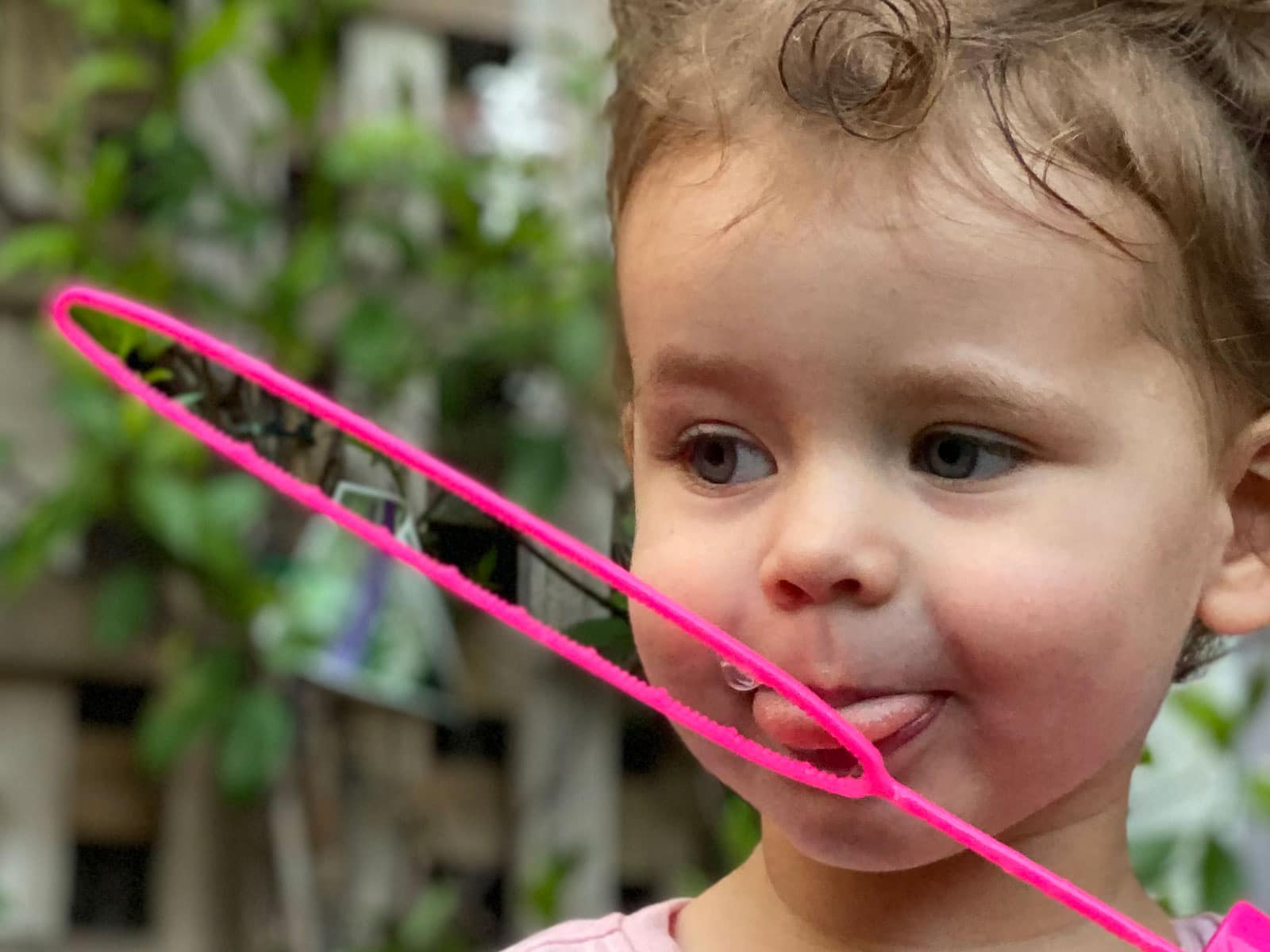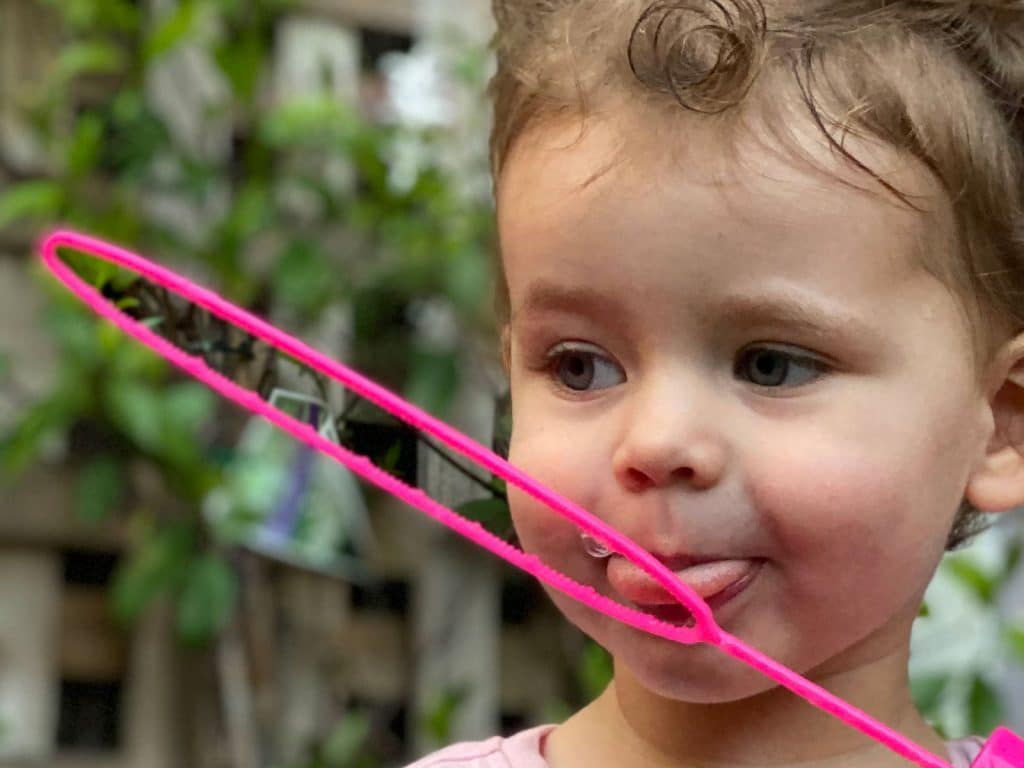 Image quality in portrait mode does a fairly admirable and definitely improved job in the standard natural, contour, and studio modes, while the black background approaches for colour and monochrome still have issues with hair, softening things in an obviously artificial way.
There's now a new high key monochrome mode, though, and it works by cutting the background out to white, though it's made for direct front-on portraits, as any objects in between you and your subject sort of become obstacles the portrait camera struggles with.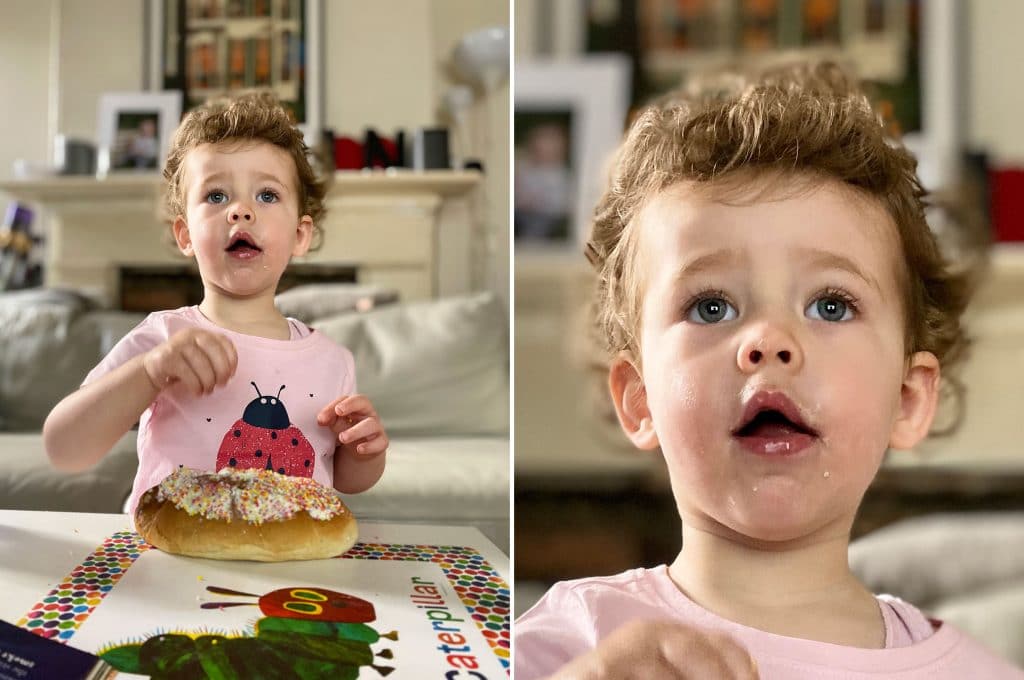 For the most part, we found portrait images in the iPhone 11 Pro Max were lovely to look at, and were also a little faster to fire than they have been in the past.
You can capture in both wide and standard for portrait modes, thanks to that ultra-wide lens, meaning you have two ways to capture portrait-style shots. In fact, while you still don't get the movement of Live Photos in portrait mode, the camera speed is now so fast, you can snag some shots with a better attention to depth almost like a properly big camera. You know, the sort with interchangeable lenses and such.
Use the iPhone 11 Pro Max camera at night and you'll see Apple hasn't just been resting on its laurels with regards to performance, either. Both the sensor improvements and the included night mode reveal strength, with Apple showing that it can fight back.
As a point, it's not the best low-light performance from a sensor alone, and Huawei's P30 Pro still seems to hold the edge in 2019, at least from what we're seeing in available light. That sensor seems to wield a form of smartphone camera magic few can compete with. However Apple's iPhone 11 Pro sensor manages to hold its own, and if you switch night mode off, you see that it still gets a decent shot in low light.
The point here, however, is about switching night mode off, because you don't really have to. Night mode on the iPhone isn't really designated the same way, and really just becomes a part of how you use the phone, with no extra thought required.
While Android phones will typically ask you to go into night mode yourself, swiping to the right mode to let the camera do its thing, the iPhone 11 Pro Max knows you're in low light, and so switches you into the night mode for you. Think of it as helping you out, and one less swipe.
One less swipe means when it's dark, the iPhone 11 Pro Max will just do what it needs to, which is about bracketing the right exposure by taking the right sequence of images and blending them. It's not a drastic reinvention of what other night modes are doing, not so far as we can tell, but it is in terms of ease of use. In fact, if you want more control, you can bring up the controls for night mode and change the time it captures, bringing it up or dropping it down to see the sensor do its thing with one image compared to many.
Or you can bring a tripod or other form of stabilisation, and set the camera up for a longer time in bracketing, which is what you'll want to do if you ever plan to capture the skies or do some astrophotography of sorts.
It's just one more way Apple feels like it's building the iPhone camera for people who want more camera control. In fact, it's not just in the night mode's time exposure controls that you get that feeling.
While there's a new black and white filter built into iOS 13, there are also more editing controls, so you may not need to download a different app to crop or straighten your images. The changes are definitely welcome, and even include a video rotate function, meaning any videos you meant to shoot in landscape that came out in portrait (we get it) can be rotated, and they can even be cropped, too. It's the sort of thing you'd normally have to send to a desktop app, and yet you can do it on your phone. Amazing.
All of these changes add to any iOS 13 supported iPhone, though they're especially handy on the three-camera setup of the iPhone 11 Pro Max, which means you not only get more control for composition, but more control on output, too.
The same is true over on the front, where the 7 megapixel camera from last year has been updated to a 12 megapixel camera this year. That means you get 12 megapixels across the whole iPhone, and it means your iPhone can see a little more. It's true more than just in megapixels, mind you, because the iPhone 11 Pro Max selfie camera will almost always capture in 7 megapixels (2316×3088) unless it opens up wider, in which case it goes to 12 megapixels (3024×4032). This might come across as jargon, but it means the selfie cameras can capture more of you at a higher resolution, and even do so in portrait mode, too.
Using portrait mode with selfies has the same occasional caveat as the big cameras on the back, but does offer some images that shine, particularly in that high-key monochromatic mode, which makes you seem a little like a Calvin Klein model photographed against harsh white, exposing all of your facial details.
There's also support for slow motion selfies, a rather odd video approach that comes across as more of a gimmick. We're not sure if everyone will embrace the "slofie" as anything more than a once-off, but it's there if you want or need it.
Battery
Alongside a drastically improved camera comes a fairly capable battery, though it's one that doesn't come across as a huge leap from the previous generation.
It may well be one of the biggest batteries for an iPhone yet, but we saw battery life akin to what the iPhone XS Max delivered, with a day and half of battery in our iPhone 11 Pro Max review.
That will net you a good 24 hours of battery life in the iPhone 11 Pro Max, with as much as 30 to 36 on offer, though we couldn't get the phone to hit two days.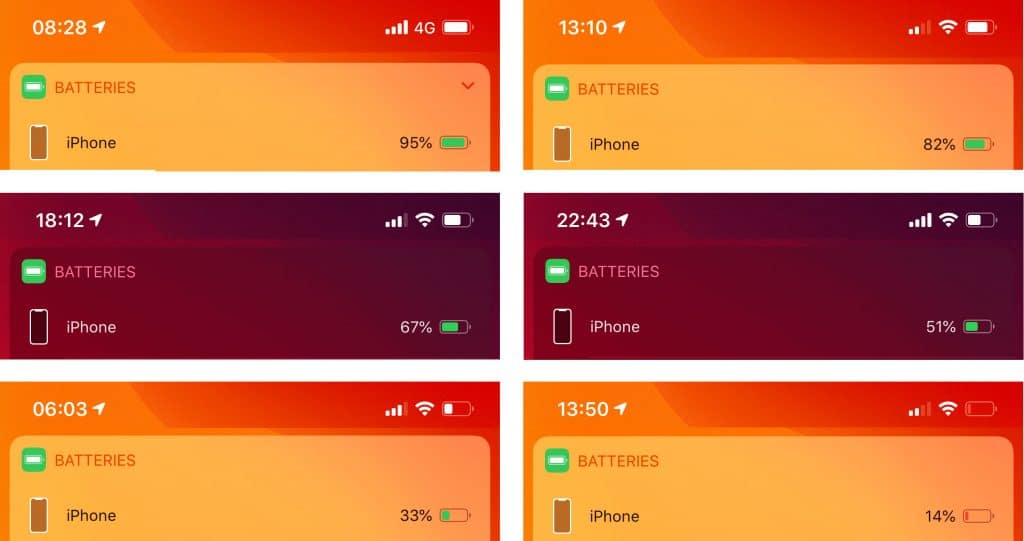 Based on what we experienced in our iPhone 11 Pro Max review period, the feeling was that if you cut back on camera usage and set the phone to a scheduled do not disturb mode while you were asleep, the battery would perform better. The last one is particularly interesting, because as we shifted from day one overnight to day two in one battery test, the iPhone 11 Pro Max battery dropped a good 17 percent while we were sleeping before do not disturb had been set up.
There's another factor here, though: from what we understand, the iPhone 11 Pro Max can learn from your usage and control the battery a little more intelligently. Call it a form of machine learning, though it's one Apple isn't alone in doing, with Google and HTC both experimenting with this in the past.
With that in mind, it's entirely possible the first few days won't deliver the best performance for the battery, as the phone may take time to analyse how you use the phone and optimise accordingly. Until that happens, you can still expect a nightly charge, but at least the iPhone 11 Pro Max won't go failing on you throughout the day.
There's even a fast charger included in the box now, just in case, helping you out in a pinch if you need power ASAP.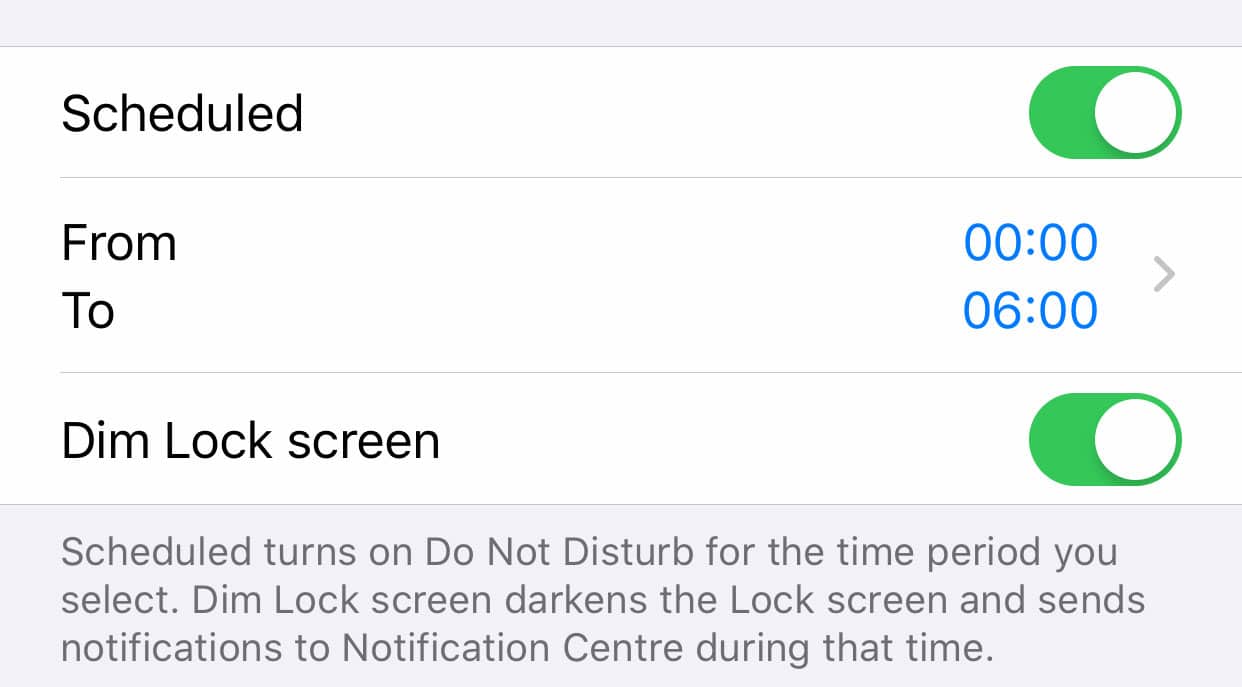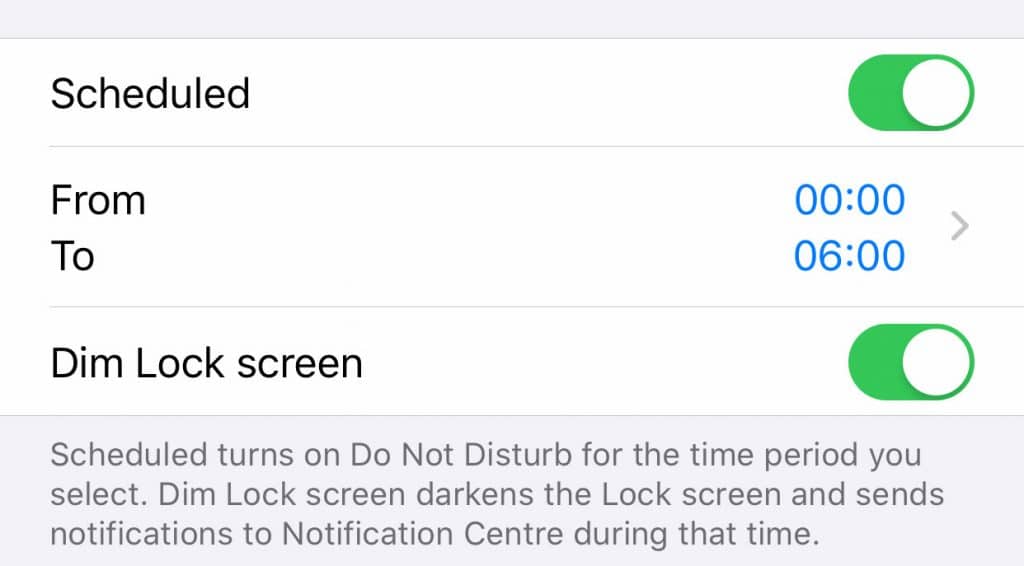 Value
The value is where the iPhone 11 Pro Max review becomes a little frustrating, because this is not a cheap phone. Not at all.
You might not believe it, but we're at a $2500 phone in 2019, or just shy of one. At a maximum price of $2499 for the 512GB iPhone 11 Pro Max and starting at $1899, the iPhone 11 Pro Max is not an inexpensive phone.
The less expensive of the options is the iPhone 11 Pro, which short of the screen size and subsequent battery, is an identical device. If you wanted to save a bit of money, you could easily go for the 11 Pro, though you'd miss out on the spectacularly large display and battery alongside it (and we don't have an iPhone 11 Pro battery performance to give you, either).
That means the iPhone 11 Pro Max will be out of range for so many people simply because its price is so steep.
To Apple's credit, you are getting a lot of phone for that price, but it is very, very expensive, and that's hard to ignore.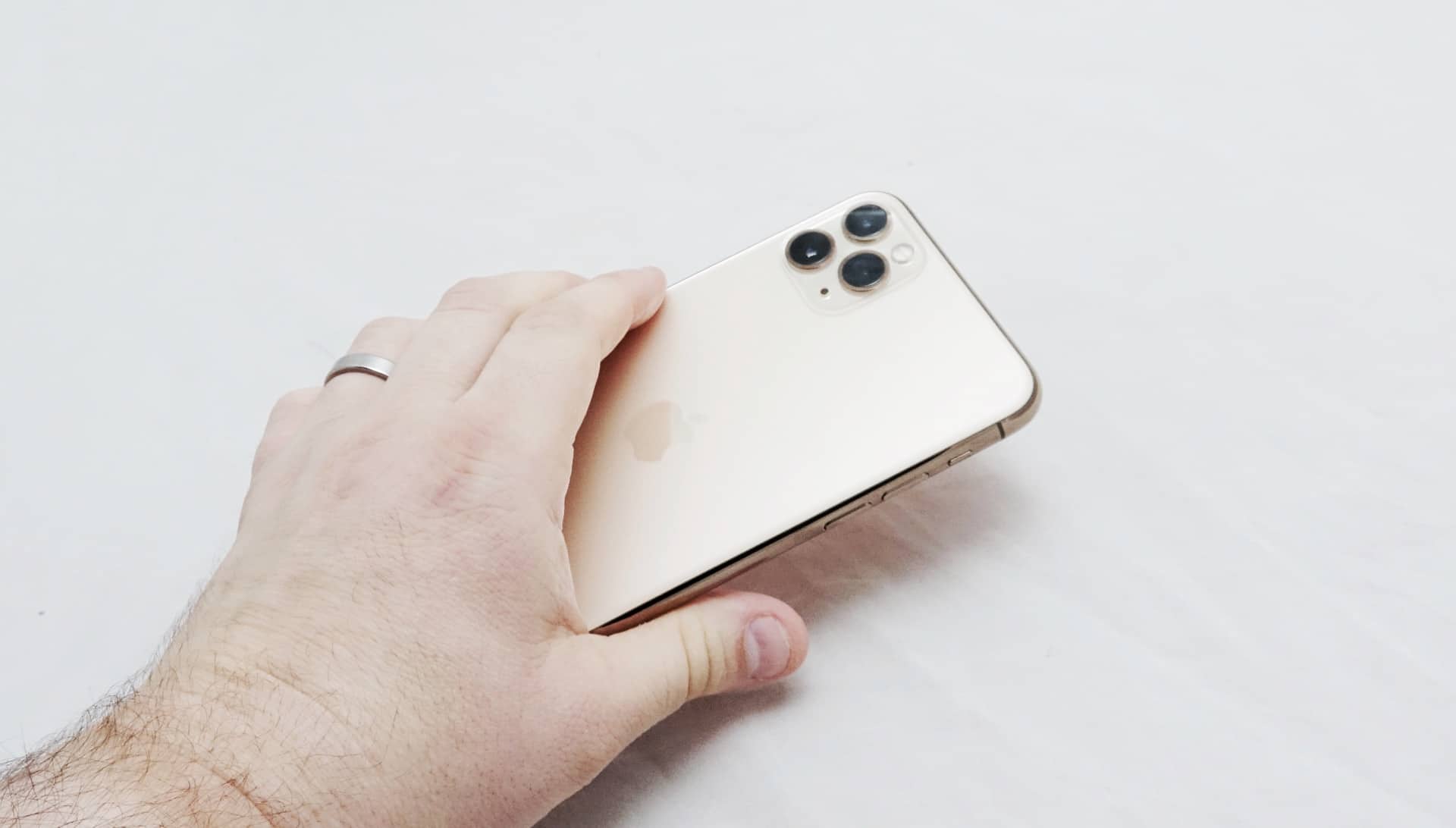 What needs work?
So beyond the price, what is there that Apple needs to fix?
Surprisingly, the answer is not much, as the iPhone 11 Pro Max gets so much right.
It is a little on the heavy side, because 226 grams isn't what you would call a light phone, while the portrait mode can still be a little hit and miss.
Outside of these issues, you might find the odd bug or two around the place, but with the release of iOS 13.1, you should see many of these dealt with.
Overall, the iPhone 11 Pro Max's flaws are so small, we wouldn't blame you for skipping right past them and not even noticing them. They're not exactly extra large, even if the phone definitely is.
Final thoughts (TLDR)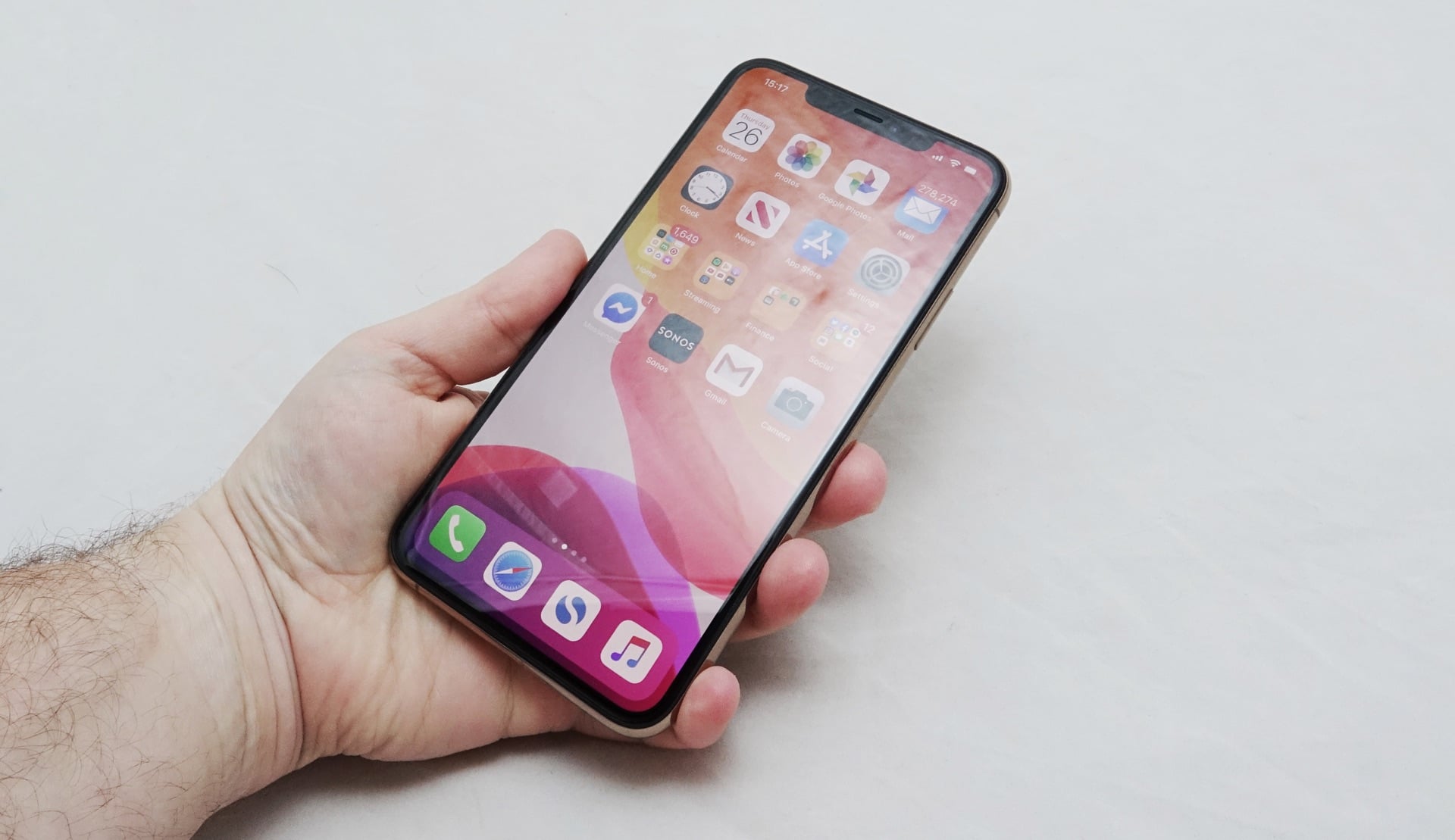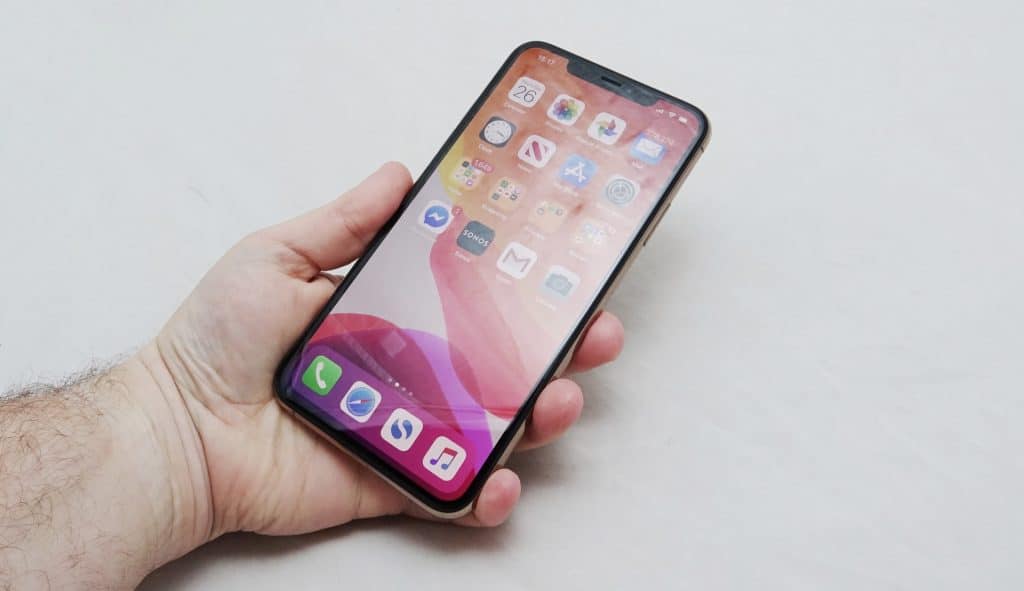 We don't want this to come across as a love fest, but we love this phone. We loved spending time getting to know it during our iPhone 11 Pro Max review, and loved trying desperately to find any flaws and foibles that could have made this thing feel slightly sub-par.
And here's the thing: there aren't many.
The iPhone 11 Pro Max is a spectacular achievement for Apple, and one of the best phones you can find today.
It is big and it is heavy, and it is most definitely expensive, but there's also something beautiful about the whole thing, and how it achieves more or less the entire package a 2019 smartphone could want in a design and finish that is obviously very premium.
If big and premium is what you crave, you'll want to seriously check out the iPhone 11 Pro Max. Highly recommended.
The good
Beautifully designed
A real and marked improvement on the camera
Fantastic screen
Solid performance
Rear glass change is an excellent improvement
Slightly more durable and water resistant
Fast charger in the box is included and no longer an optional extra
The not-so-good
Very expensive
Heavy
Portrait mode can be hit and miss