Quick review
BlackBerry Key2
The good
Battery life is actually solid at around two days
Won't slip out of your hands
Has the 3.5mm headphone jack
The not-so-good
Keyboard isn't the most fun to use
Most of BlackBerry's special features aren't majorly worthwhile
Specs aren't amazing for 2019
Performance can be hit and miss
No wireless charging
No water resistance
No facial unlock
Outdated version of Android
BlackBerry once dominated phones, and was a business staple. Can the Android-based BlackBerry Key2 return it to people's hands?
Phones have changed a lot over the past decade, and the world is no longer what it was. Our dependence on the smartphone has grown, but not all phone makers have carried the same importance they once did.
BlackBerry is one of those brands, and while it produced a lot of phones back in the day and managed to get productivity and efficiency in the hands of more people, these days, the company has taken more of a backseat.
BlackBerry itself doesn't make its phones anymore, but in Australia and other parts of the world, TCL is building BlackBerry handsets for release. They retain the look of a BlackBerry and a keyboard that people might remember fondly.
However we might now be past the keyboard entirely, and with touchscreens being better than ever, the keyboard's place as a physical addition to a smartphone might not even be necessary.
Does it work on the BlackBerry Key2, and is the latest keyboard-equipped BlackBerry something you'll want to wrap your hands around?
Design
If you've been missing the BlackBerry square-ish screen and keyboard-equipped phone, there's a good chance you're going to like what's being offered in the BlackBerry Key2.
Made by TCL with the BlackBerry license and brand, it's a dead ringer for how the future of a BlackBerry Bold handset might look in a modernised world, complete with an almost square 4.5 inch screen up top and a physical keyboard at the bottom.
The back isn't leather — sad face — but is leather-textured, meaning it won't slide off the table, which could be handy since it means less risk to the components inside.
Features
Inside the BlackBerry Key2, you can expect an eight-core processor from Qualcomm, with the Snapdragon 660 paired with 6GB RAM and 64GB storage. You can upgrade that storage with a microSD slot, though, so you have some flexibility.
Google's Android 8.1 arrives on the phone out of the box, with some touches that make it more of a BlackBerry launcher than a straight Google Android experience.
You'll find connections for 802.11a/b/g/n/ac WiFi, Bluetooth 5, GPS, Near-Field Communication for Google Pay and device pairing, as well as Category 11 4G LTE offering speeds as fast as 600Mbps down and 50Mbps up.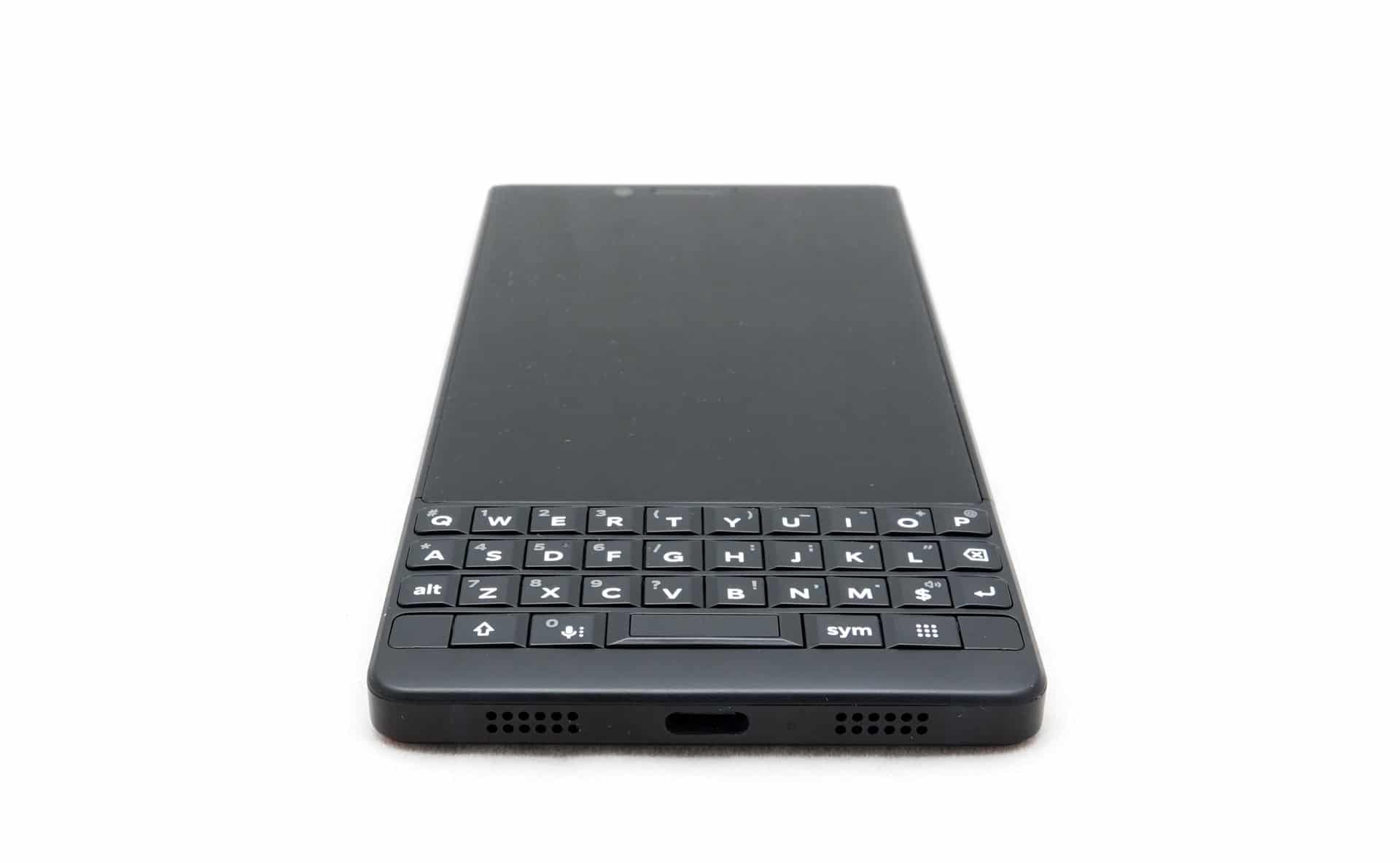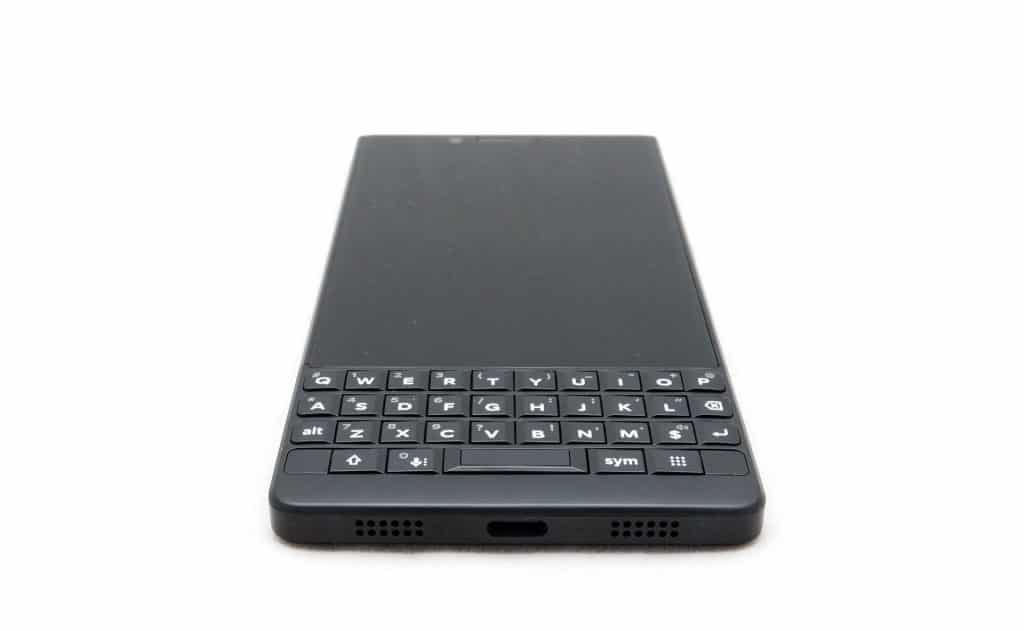 Wired connections are catered for over 3.5mm headset and Type C USB, and there's a fingerprint scanner built into the space bar, as well.
Speaking of that space bar, there's a QWERTY keyboard at the front that sits beneath a 4.5 inch 3:2 screen supporting the unusual resolution of 1620×1080.
Cameras are here, too, with the front-facing camera supporting 8 megapixels, while the back is a dual camera sporting 12 megapixels at F1.8 with a standard focal length, while the 2x zoom telephoto lens is set to F2.8 and 12 megapixels, as well.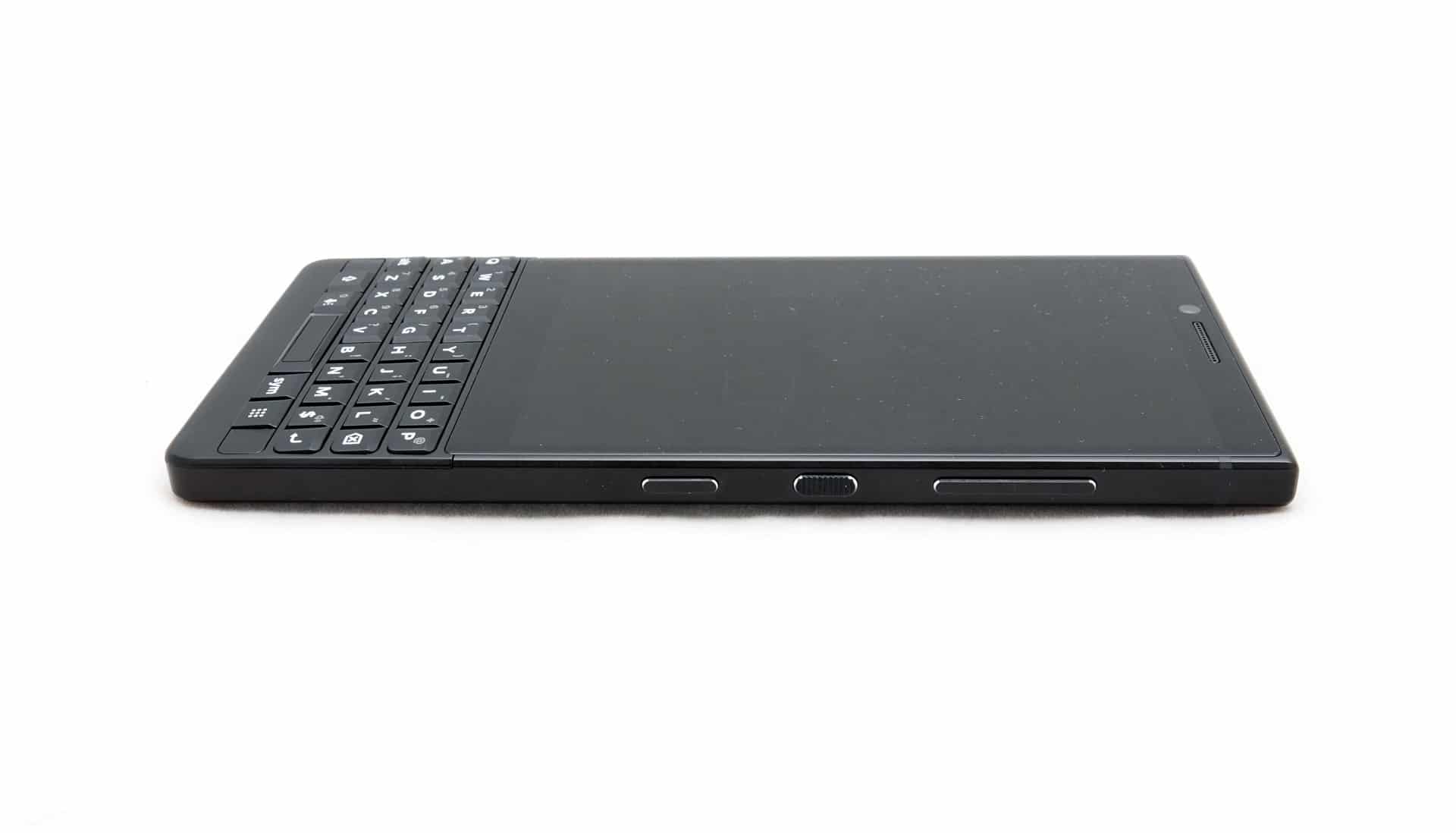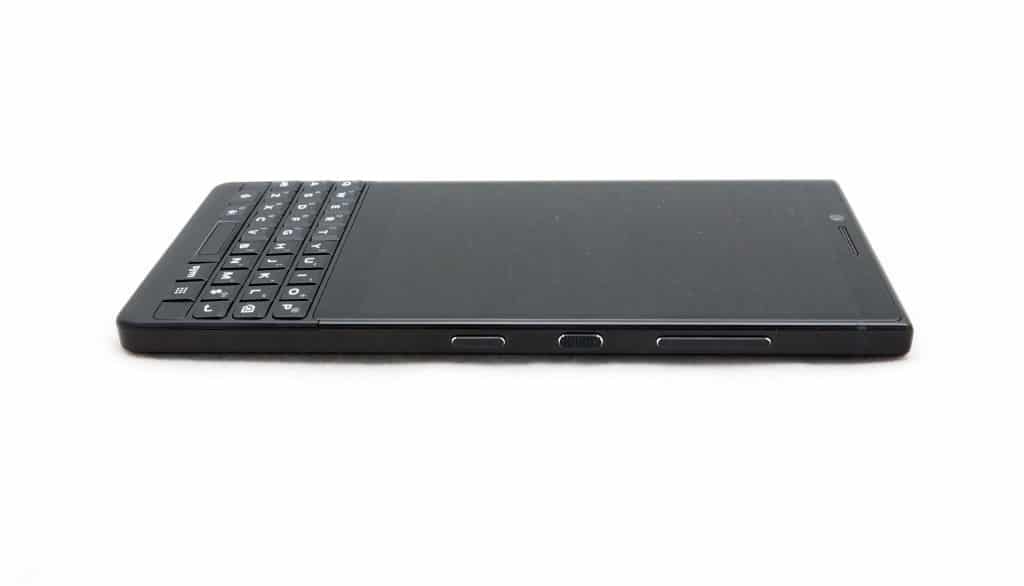 And of course, there's the keyboard For buttons, but there are also three buttons along the edge, with a volume rocker, power button, and a "Convenience Key" to map other functions to.
All of this sits above a 3500mAh battery and encased in a metal frame with a leather-textured back.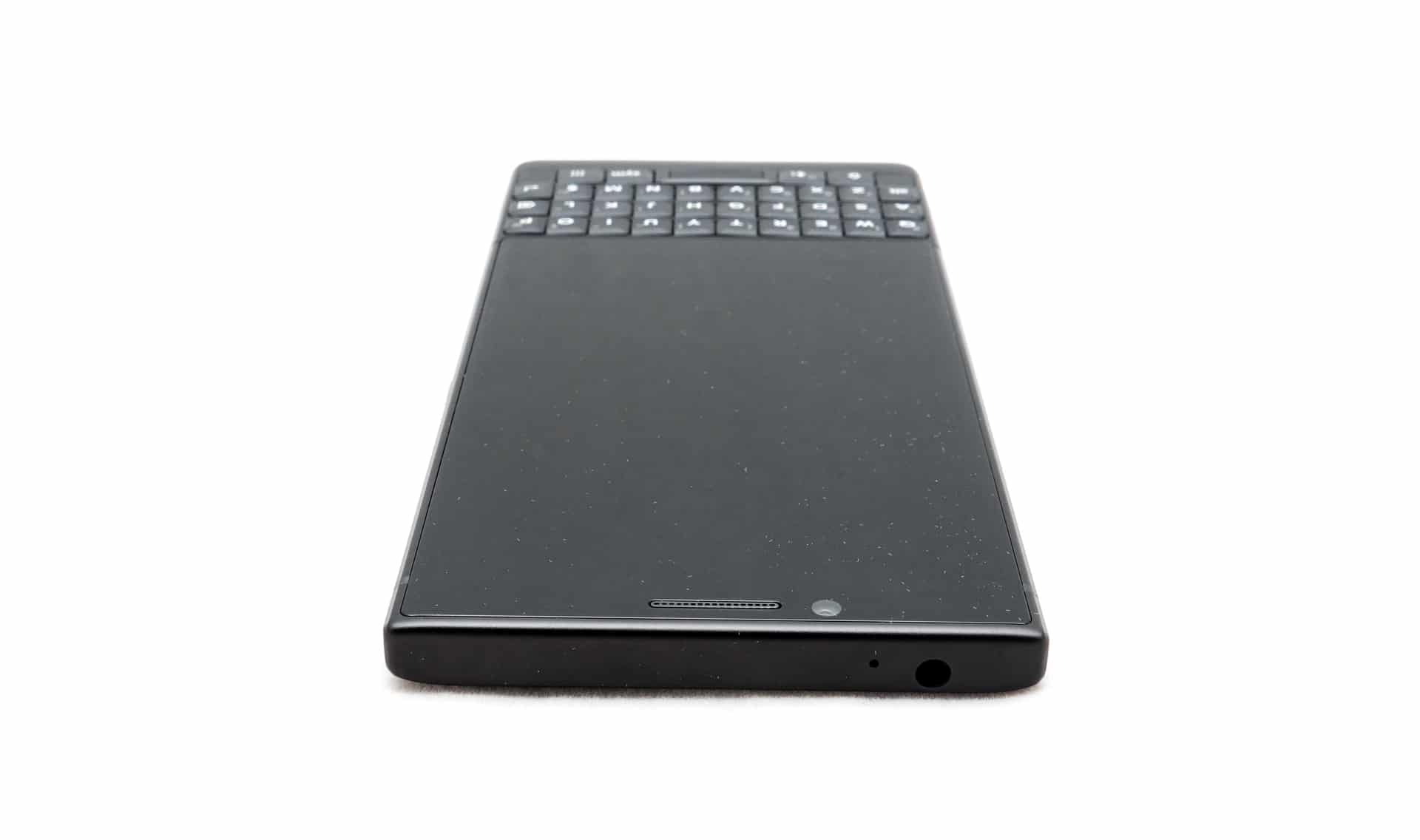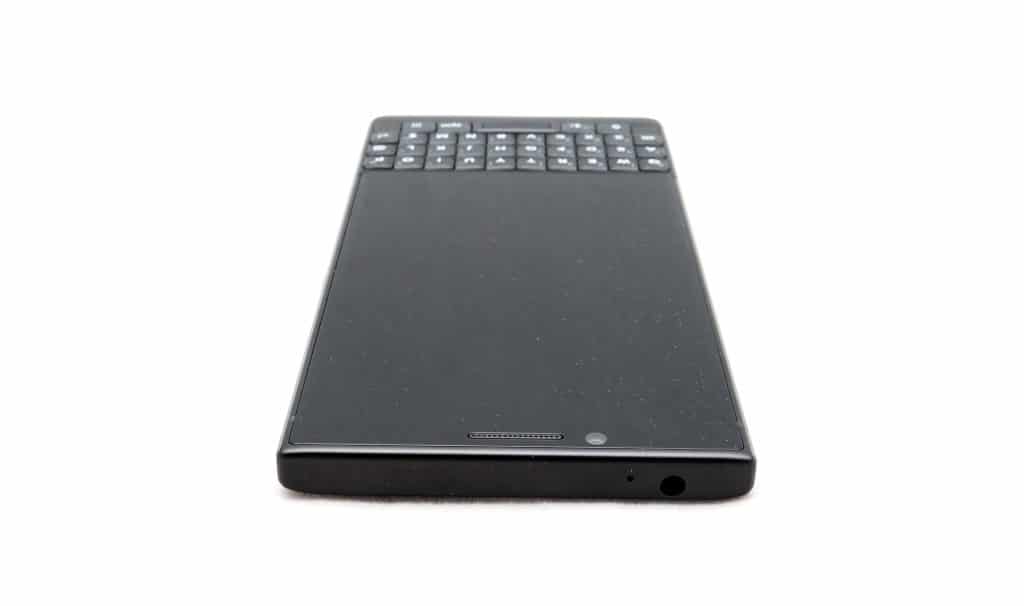 In-use
Once you get past the features, it's time to get stuck into usability, and that's where you begin to see a question mark or two, followed immediately by a confused face.
You see having a built-in keyboard is a nice concept, and back in the early days of smartphones, it made sense.
But touchscreens have improved tremendously over the years, and they're now more receptive and responsive than they've ever been. There are quite a few keyboards you can add to your phone, and almost all offer a typing experience that lets you get out the message you want, if not something longer. We've been known to write reviews on them.
The world has moved on from physical keyboards needing to be built into the design of a phone, because the simple truth is that if you need to write more and more comfortably, you're probably going to buy a small tablet or laptop to do so. There are plenty of options to cater for that, be it the revamped iPad Mini, an iPad 9.7, or a Surface Go, and that's just the start, so a dedicated keyboard on a phone for extended typing is less than needed these days.
And yet that's the main feature on the BlackBerry Key2, a phone that adopts the look and feel of a BlackBerry handset, but applies learnings from today. Kind of.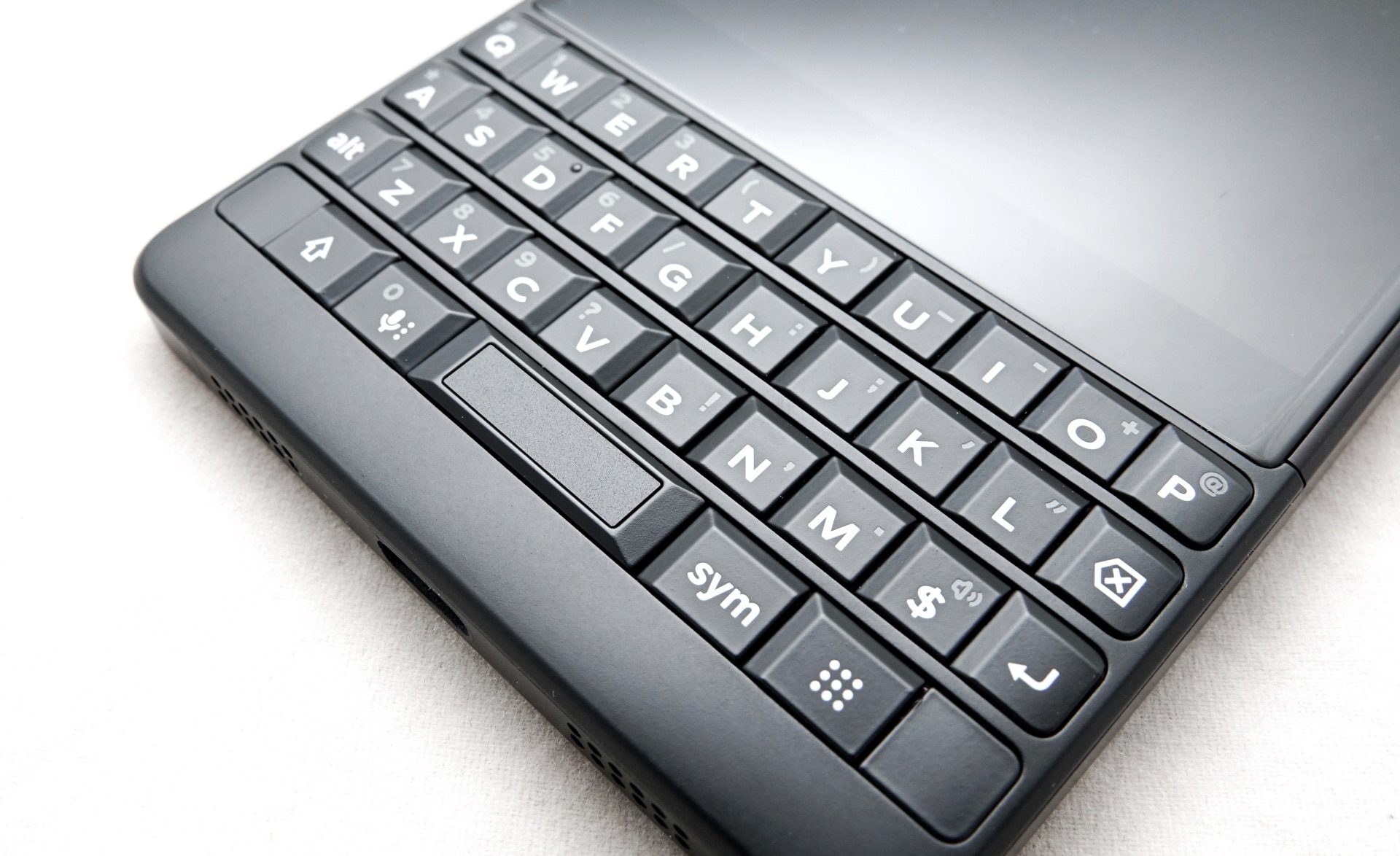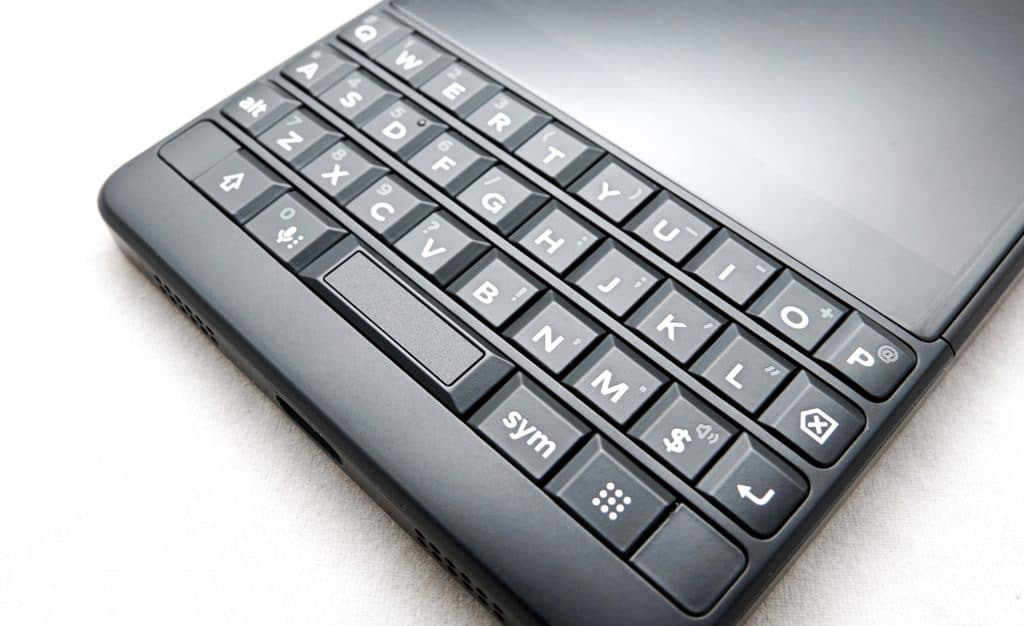 Let's start with the keyboard, that main selling point on the Key2: it's not very fun to use.
If you've come from the BlackBerry-era, chances are you remember a BlackBerry fondly. They may not have been the iPhone, but the experience they delivered was second to none on typing experience, and beat any other keyboard out there.
The keyboard on the BlackBerry Key2 isn't that keyboard. It's not a Bold. It's not an Pearl. It's not a Curve. It's more like something else.
Our phones are bigger than they've ever been, but the keyboard on the Key2 feels cramped and poorly spaced, with letters smushed together in a grid lacking the slightly-off alignment for your fingers to follow. They lack any solid traction and feel strange to press not just because you have to hold the Key2 like an awkwardly sized GameBoy, but also because they're crammed next to each other like a claustrophobic keypad.
It's QWERTY, but it's not the fun and friendly QWERTY you know and love.
It's uncomfortable, awkward, and requires so much time and patience to bash out lines of text when you need to press numbers that you'll be wishing you had a touchscreen keyboard in no time.
And you won't have one, which is part of the problem. There's no onscreen keyboard, and if there was, it would cut the screen real estate of your 4.5 inch almost-square screen down significantly.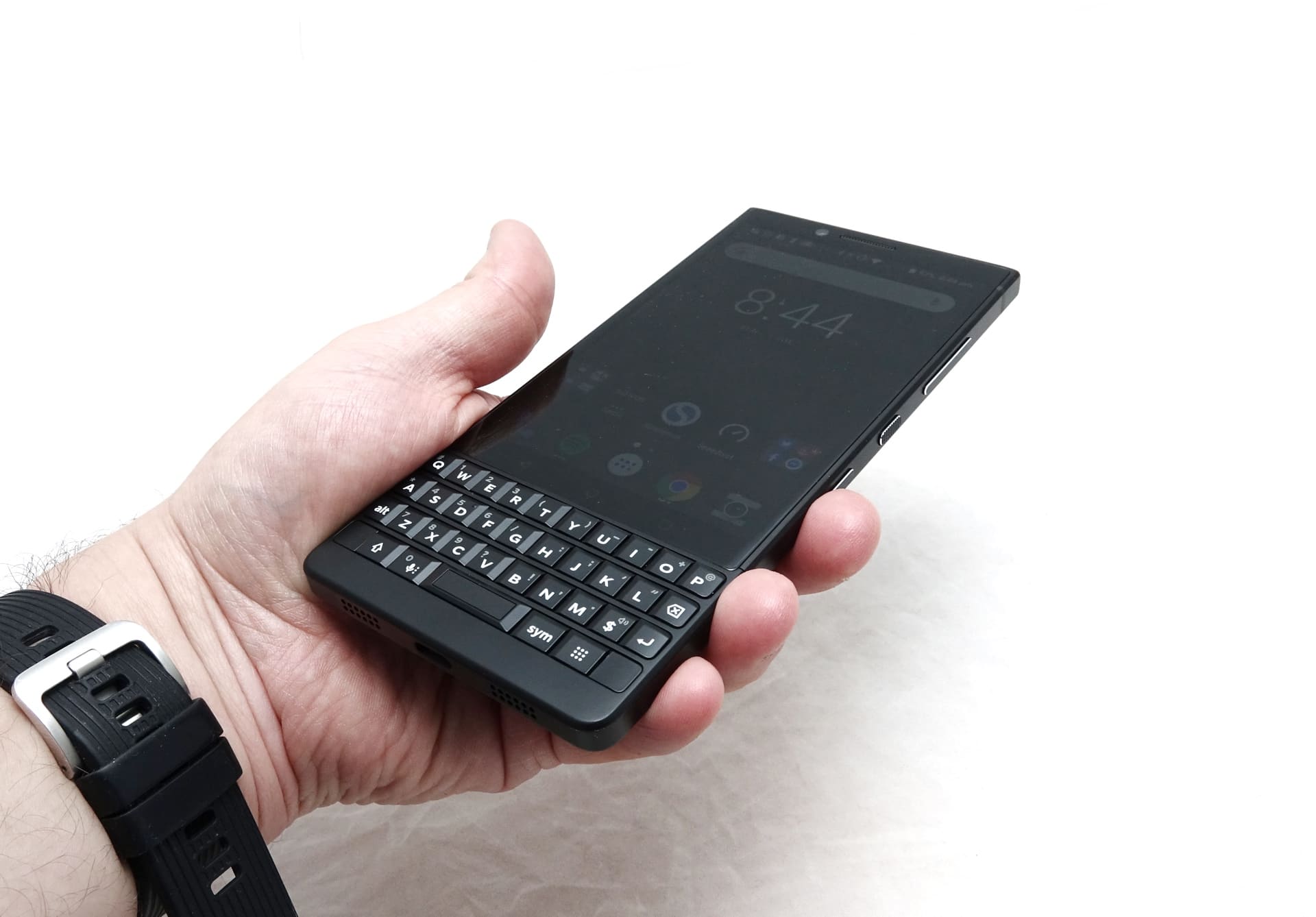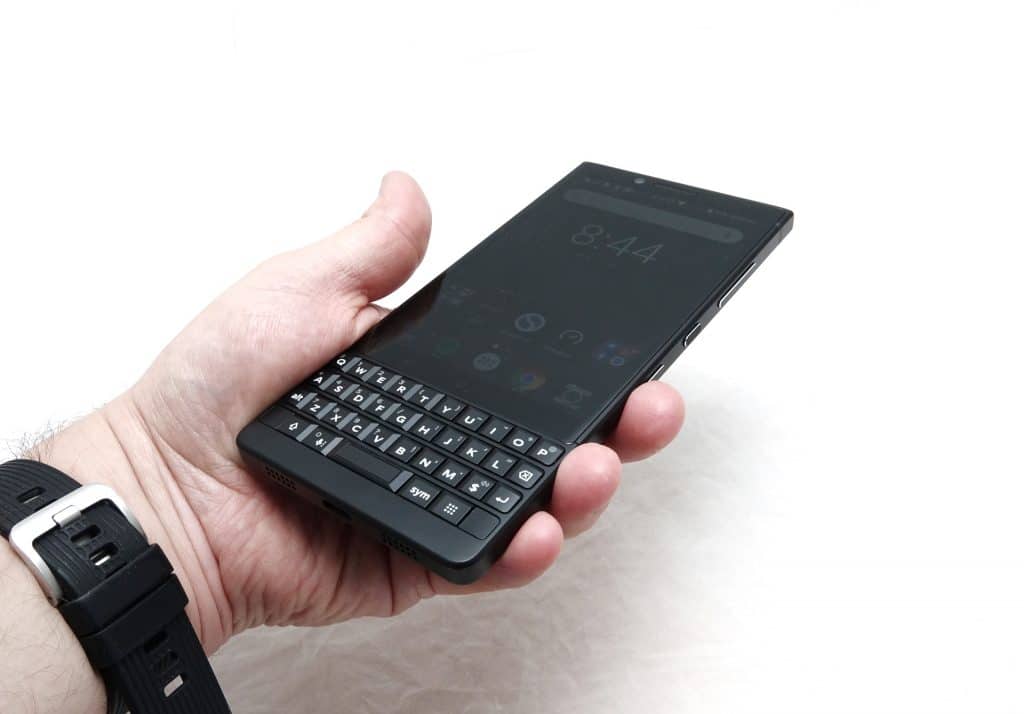 It can feel like there's been an attempted modernisation of the keyboard formula with at least one of the additions, as the Key2 supports gesture typing on the physical keys. Similar to touchscreen gesture typing, this will have you trace your finger over the physical letter keys to spell, which can work, yet almost always misses the word entirely.
You can see what TCL was trying to achieve with this, but it doesn't really work for consistent typing, and after ten minutes, you'll likely only try it again in a moment of desperation with the keyboard's inadequacies.
About the only part of the keyboard operation that is kind of useful (kind of) is how you can use the keyboard as a bit of a touchpad. You see the keys pick up on gestures not just for typing, but also for swiping, and it means you can lightly swipe up and down and left and right on the keys, controlling the momentum of how the screen moves.
No doubt, it can be handy, particularly if you want to use one hand to control a phone where the screen only takes up the first half of the design and not the bottom half.
Performance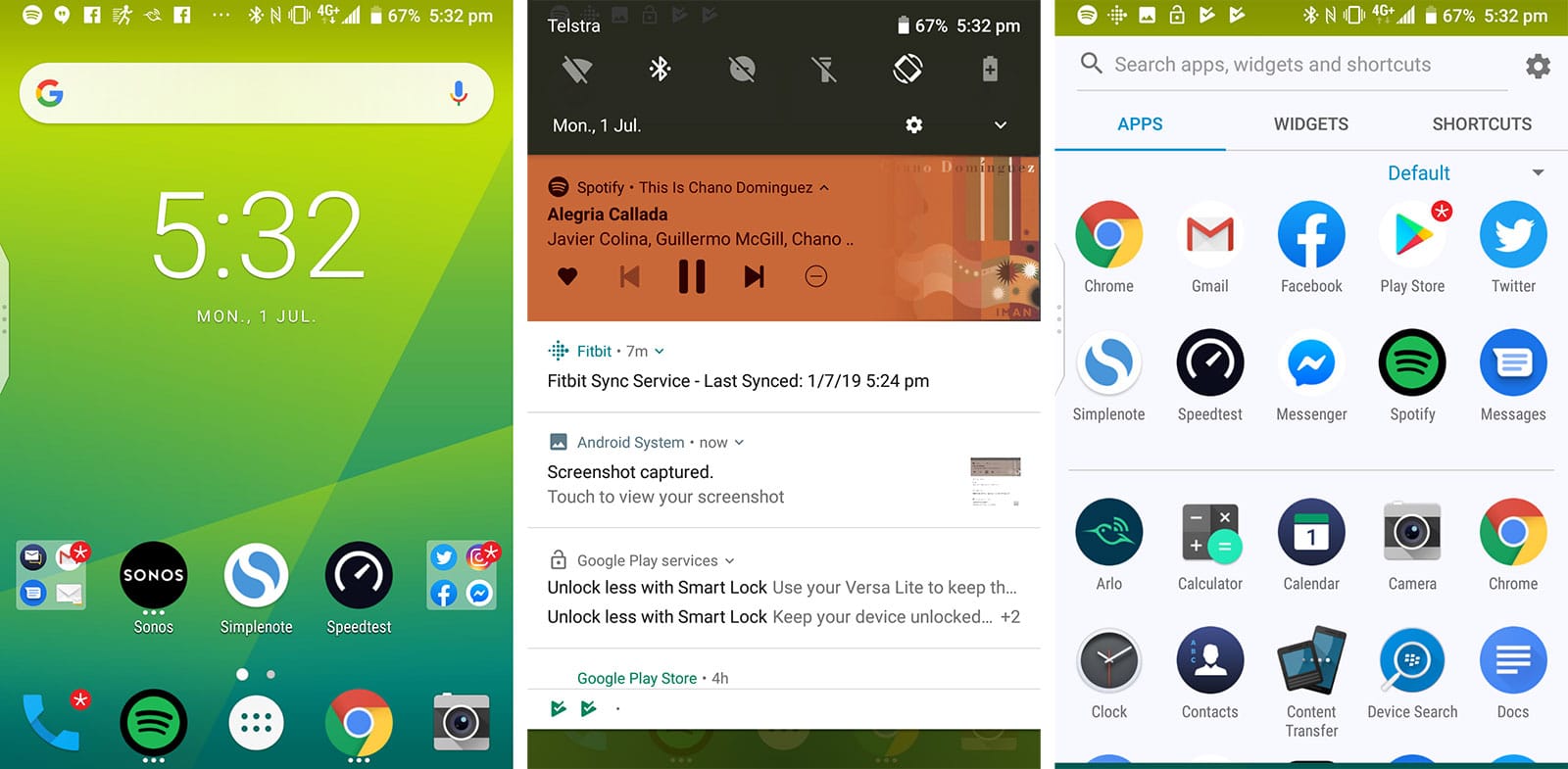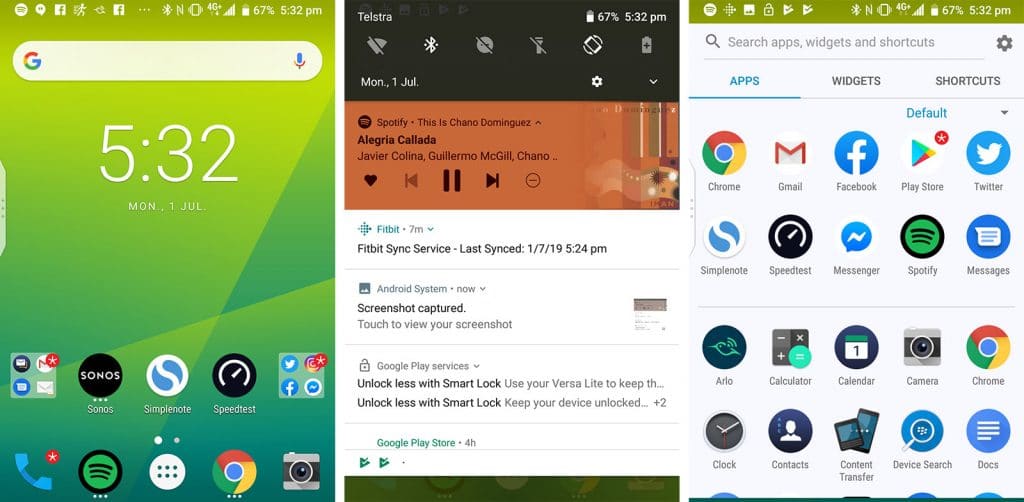 When you get your controls sorted, even remotely, you might find the performance is a little hit and miss in the BlackBerry Key2.
While most phones that cost over a grand are what you'd call flagship and therefore typically feature high-end chips, the Key2 offers something closer to the mid-range.
Instead of a Snapdragon from the 8xx series, you'll find a Snapdragon 6xx series, specifically the Qualcomm Snapdragon 660. It's not a slow processor, but it's not exactly high-end, though Alcatel hair paired it with 6GB RAM which helps it along.
The 64GB storage could be better, though, especially for the $1190 price tag, and Android 8.1 "Oreo" is a little out of date, as well.
Overall, it's an okay performing phone, though we found moments of lag as we used the phone and switched across apps.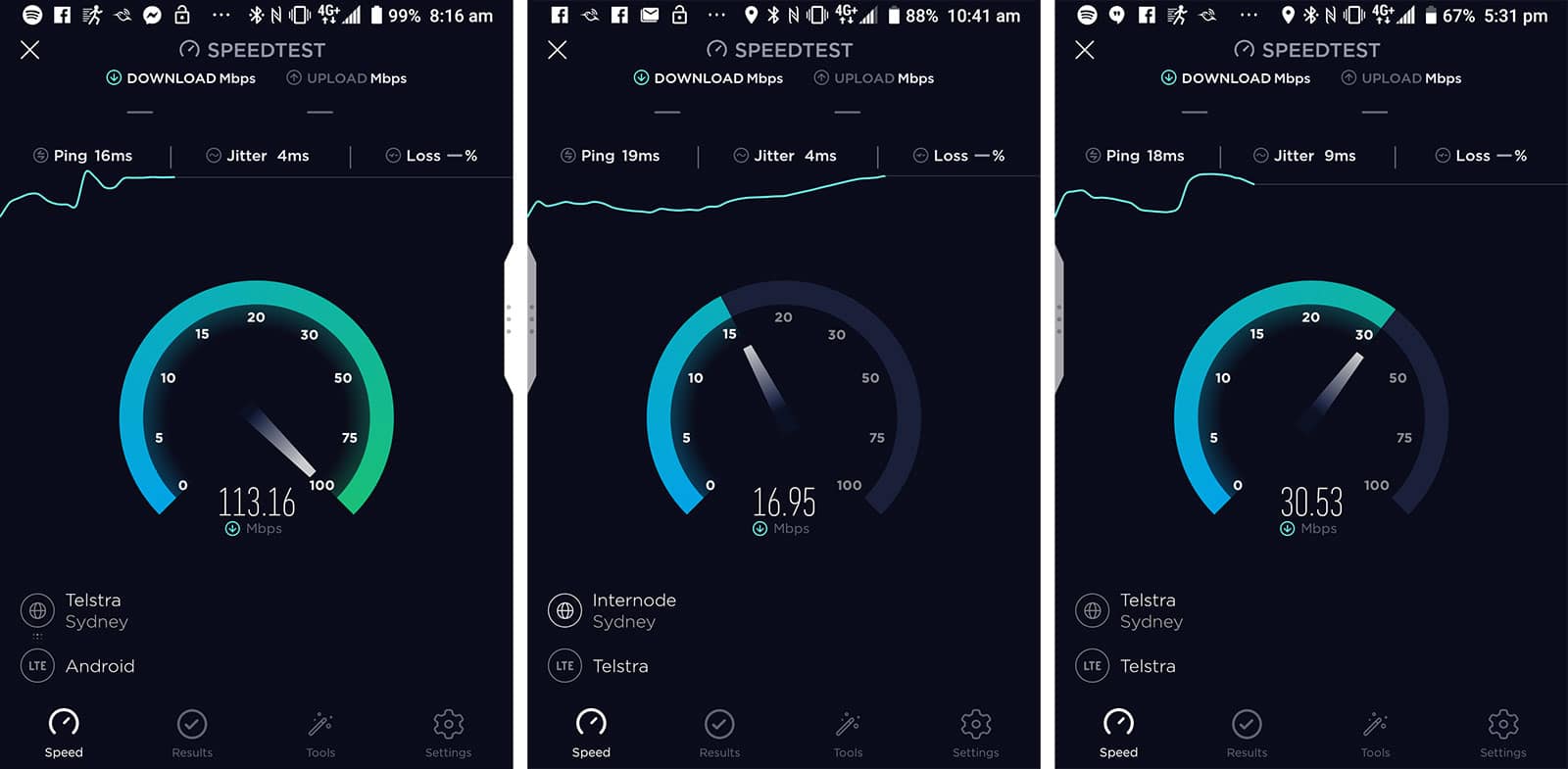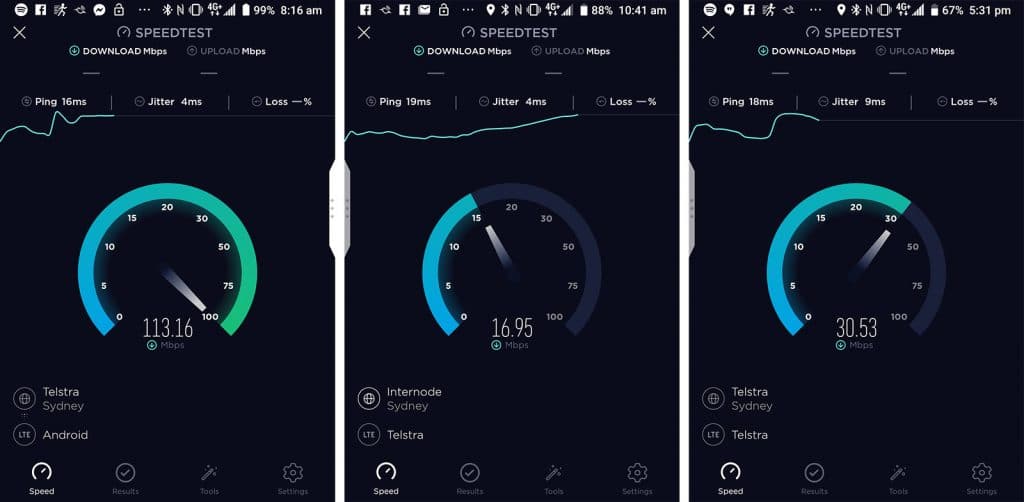 Also surprising was the 4G performance, which was acceptable but not fantastic. The BlackBerry Key2 is rated for 600Mbps download speeds, which isn't amazing these days, but is definitely more than plenty for web browsing today.
We found speeds closer to 16 and 113Mbps in our tests, which didn't blow our eyelids off, but was definitely fine for most uses. That comes off as closer to a mid-range phone, but this is network dependent, so your mileage may vary.
Camera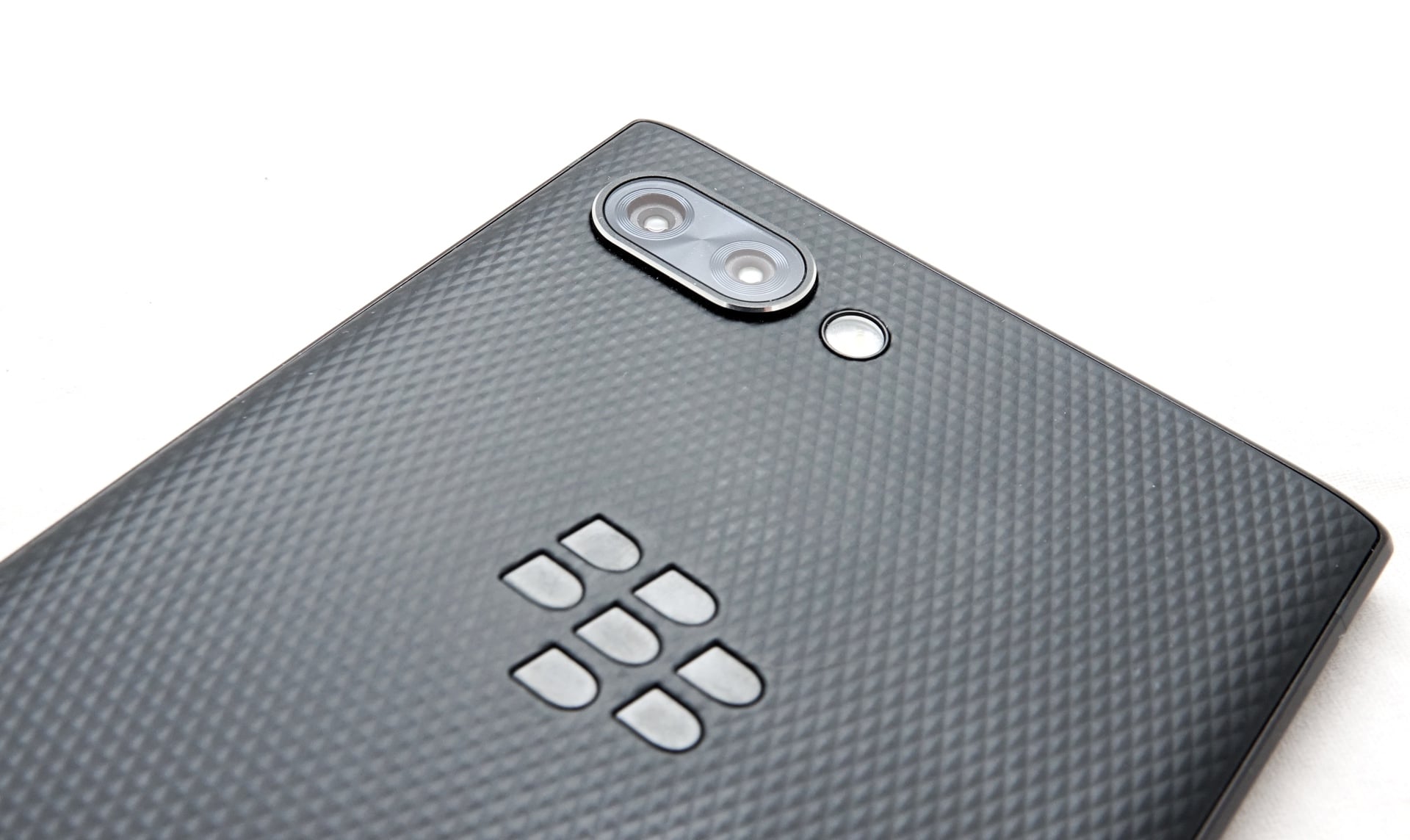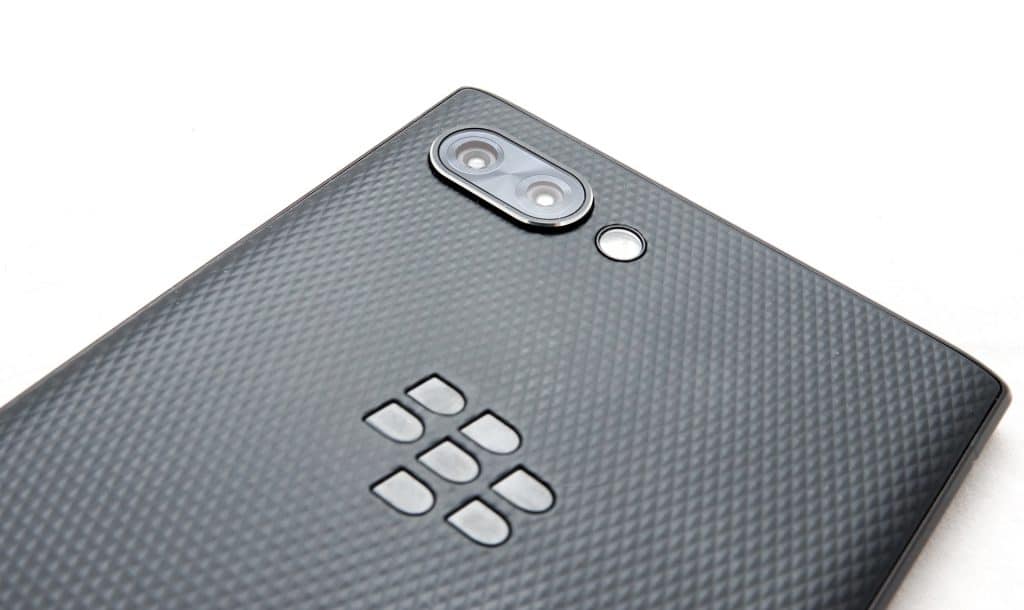 At least the camera was acceptable, though could be improved.
In daylight, we found the camera shined, offering decent colour and contrast for its 12 megapixel images, and the extra camera isn't bad, either. The 2X telephoto wasn't the closest of any camera we've seen lately, but it does get you a little bit of range.
Low-light was workable but not the best we've seen, and it can be a little hit and miss with what you can get out of the two cameras found on-board. Some images will be easy on the eyes, and others will see blur. We found acceptable shots for the most part, but there are clearly better cameras out there today.
Battery
One area that TCL's BlackBerry Key2 nails is the battery life, because you can easily get close to two days of life on this phone.
Our experience with the BlackBerry Key2 review suggested two work days of life was possible, though you could probably get two full days if you used the phone a little less.
In fact, if you're like us, you probably will, simply because of that usability, or lack thereof.



After about two hours of trying to punch words into our BlackBerry Key2 review, we struggled with the keyboard in a way we've not struggled with phones prior. It quickly got to the point that where we found ourselves using the phone less and less.
That's a problem for usability, though it ends up in an inadvertent win for battery life, because the less you use your phone, the better the battery life is going to be.
It's a strange balance, though. On the one hand, you can buy a phone that's easy and fun to use, and that's so many phones. On the other, there's the BlackBerry Key2, which isn't remarkably fun to use, and therefore you find yourself using it less, resulting in better battery life.
Value
The BlackBerry Key2 is also affected by a relatively high price in Australia, and one that echoes what phones were doing in 2017 and 2018, but hardly that of 2019.
At $1190, the BlackBerry Key2 is really hard to justify. It's not high-end at all, but its price suggests it should be.
Comparatively, the Huawei P30, Samsung Galaxy S10, Oppo R17 Pro, and Google Pixel 3a all offer better value in what they offer and what you get. The storage is either the same or better, likewise with the specs, and the result is you could be getting a better phone experience without being charged for the BlackBerry keyboard.
What needs work?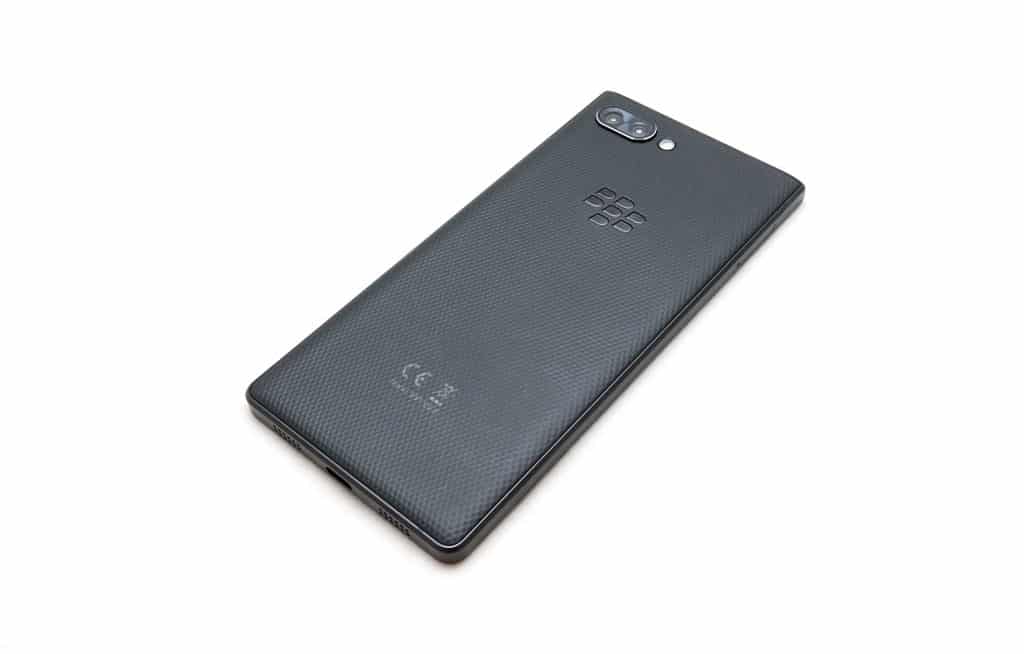 We definitely think the price could do with some work, but it's not the only issue.
The keyboard is a serious problem with the BlackBerry Key2 because it's not fun to use, and isn't a feature worth buying a phone for. Not this phone, anyway.
BlackBerry tries to sweeten the deal with some extras, but these too fall short of being worth the effort.
There's a communication hub which tries to bring messaging, your calendar, and social to the one place, but it just comes off feeling unnecessary, like yet another way to see notifications when just the apps on Android can do that for you.
Our favourite piece of craziness from BlackBerry is something called "Privacy Shade" (right) designed to supposedly prevent people from looking at your screen while you're out and about. In a way, it's supposed to act like a privacy filter and tint the display so people can't see your screen, and yet, that's not quite what this is.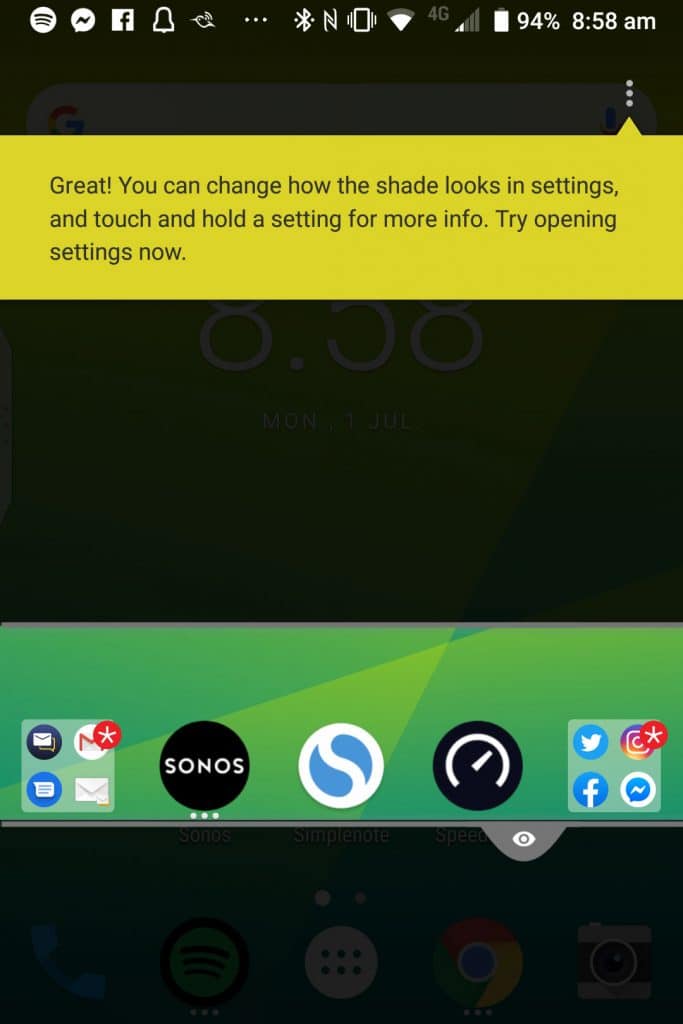 Rather, BlackBerry's Privacy Shade darkens the entirety of the screen except for a small slit that you look through. Obviously this is a little counterintuitive, because that means it not only blocks your screen from others, but from you, as well.
It's a little crazy to have a privacy filter that prevents you from looking at your screen, not just other people, and yet that's what BlackBerry's Privacy Shade is. If it had been a special type of LCD, it would have made sense, but this… less so.
And it's a part of what doesn't work about the BlackBerry Key2, which is an acceptable phone, but not a great phone, especially for this price.
For the $1190 price tag, you don't get water resistance, nor do you get wireless charging. You won't see facial unlock security on the BlackBerry Key2, either. It's rather staggering to think that the BlackBerry Key2 is more like a phone from 2017 than 2019, and yet that's what it is.
There's no doubt that it's a little late to the Australian market, and that's hard, but likewise, it's hard to make a compelling case for a phone this late that still carries a price this high.
Final thoughts (TLDR)
While we were excited to see the next stage for BlackBerry in Australia, the BlackBerry Key2 isn't something you'll likely get excited over.
Simply put, the BlackBerry Key2 isn't a great phone. It's not even a good phone. The Key2 is an acceptable phone at a price that isn't quite as equal to that summary.
There are a lot of things TCL needs to do if it wants to make the BlackBerry Key2 on par with what a BlackBerry is and has been, but the Key2 isn't it. At least not the way it's being released in the middle of 2019 in Australia.
Timing on phones is clearly crucial, and when changes are made as fast as they are in this segment of the market, a one year delay can break a phone's chances.
Keep in mind, this phone was released one year ago in other parts of the world. That's a solid year when its release would have made more sense for what you get. Marginally.
One year later, Australia gets the BlackBerry Key2, and it just doesn't hit the spot.
We're sure there are people who will love the Key2 and its strange keyboard, and they will probably be BlackBerry fans, if they still even exist anymore. They are pretty much who this phone is made for, because we're not sure it's anyone else.
This year, you can easily get a better phone for the price and less, and there are plenty of choices. We are definitely not starved for choice in phone selection.
Yet there is only one phone range with a keyboard, and it's the BlackBerry Key2. If you need a keyboard over everything, this is the phone for you. However we'd look around, because you have choices if you're willing to forgo the keyboard entirely and go with a better phone overall. You might even save some money.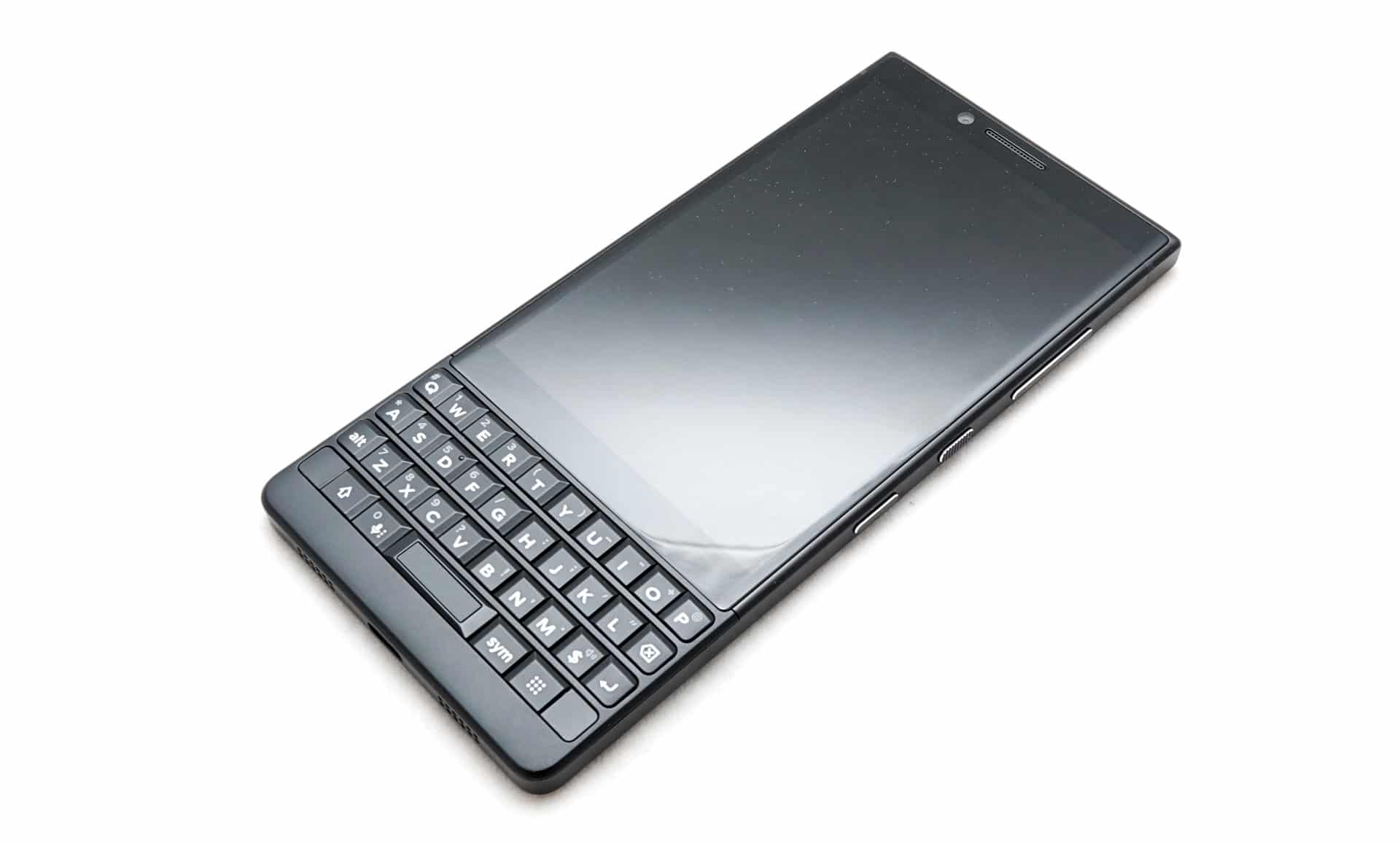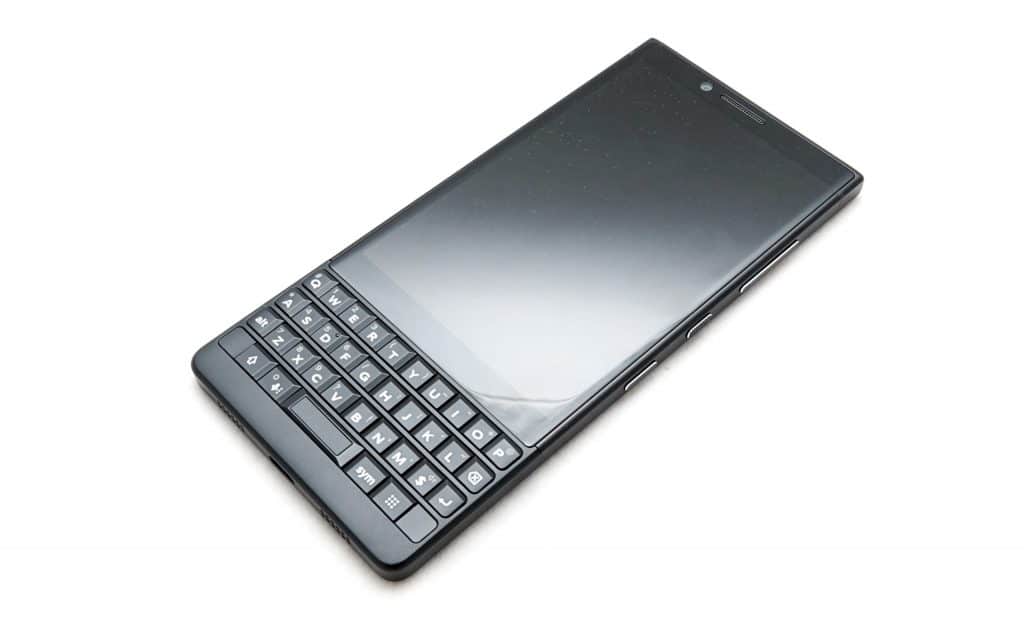 The good
Battery life is actually solid at around two days
Won't slip out of your hands
Has the 3.5mm headphone jack
The not-so-good
Keyboard isn't the most fun to use
Most of BlackBerry's special features aren't majorly worthwhile
Specs aren't amazing for 2019
Performance can be hit and miss
No wireless charging
No water resistance
No facial unlock
Outdated version of Android