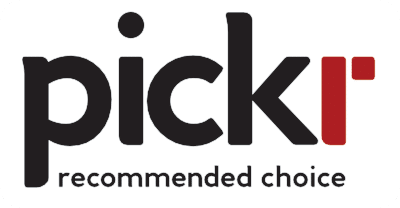 Packing three cameras, a big and slightly curved screen, a lot of performance, and a big battery, there's little surprise the Samsung Galaxy S10+ is Samsung's best yet.
Ten years. It's been around ten years since Samsung got serious about smartphones and launched the Galaxy.
At the time, the phones were meant to take on the iPhone, but throughout that time, Samsung's Galaxy range has become more than just another competitor. It has become a total player.
The Samsung Galaxy has delivered numerous technology developments that have changed the way Samsung builds its phones, from curved screens to water resistance to dual aperture systems for its cameras, and more.
And now a good ten years in, it's ready for its biggest phone yet, the Galaxy S10+. Is this the best Galaxy around?
Design
Samsung has gradually been tweaking its take on the futuristic smartphone, and ever since we saw the Galaxy S8, there's been a bit of a love affair with the look of the future.
Back then, the Galaxy S8 and S8+ were sleek, smooth, and delivered a design with soft, curved glass that made it feel like a piece of the future had materialised into your hands, and that you were carrying an element lost in time that had somehow made its way back to our era. It was sexy, and we loved it.
Since that release in 2017, Samsung has been gradually evolving the look, tweaking what it could to maintain its look and feel, all while ensuring the Galaxy Note series kept its rectangular approach to mimic the note pad it was meant to replace.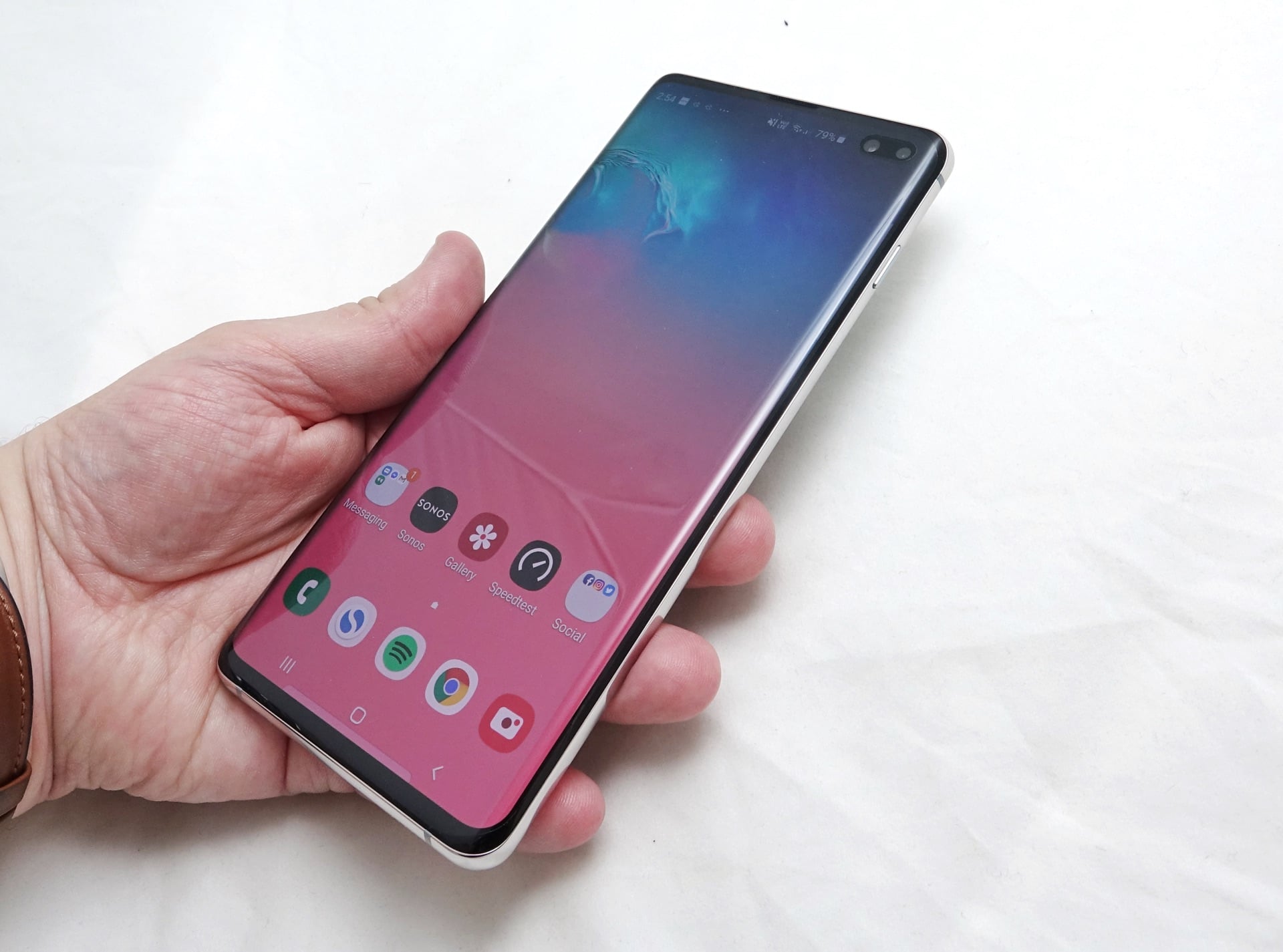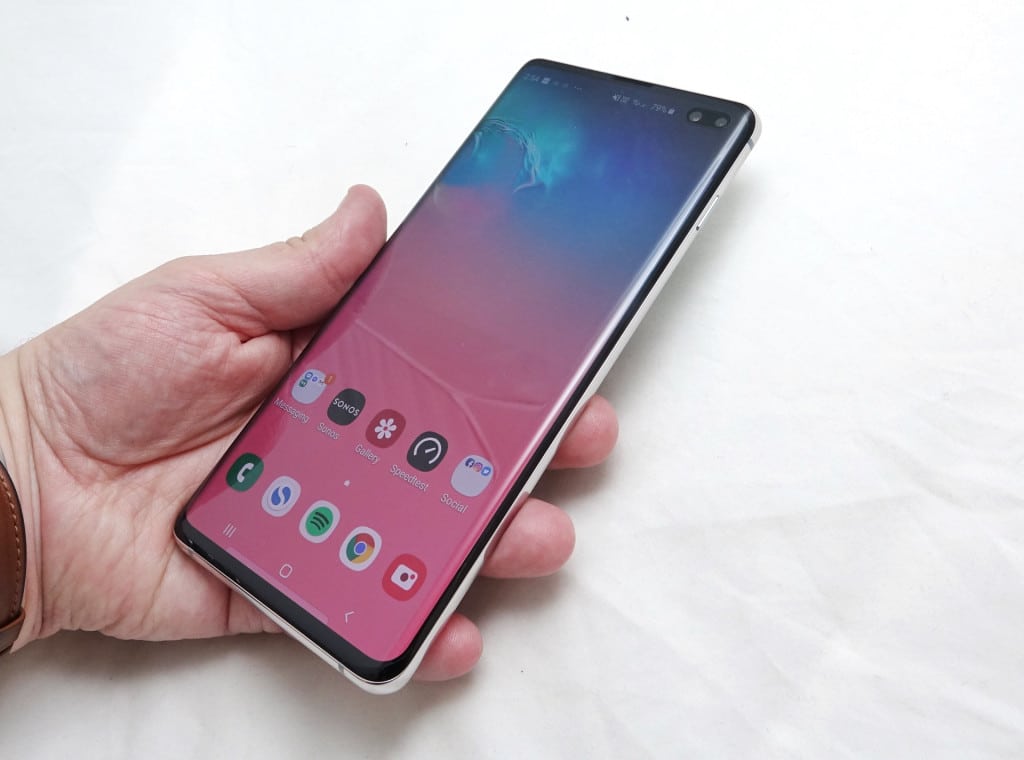 And in 2019, the Samsung Galaxy S10+ is kind of approaching middle-ground to both ranges, the Galaxy S and the Galaxy Note. You can easily see the Galaxy S9+ in this phone, but at the same time, the Galaxy S+ has more than a passing link to the Galaxy Note 9, last year's big Samsung.
In the hand, that design actually translates to a solid balance, and one that fits nicely in the hand.
While the look has changed and the phone is actually quite big, as well as being reasonably heavy — tipping the scales at 175 grams in glass or 198 grams in ceramic — Samsung's Galaxy S10+ is actually a lovely phone to carry around.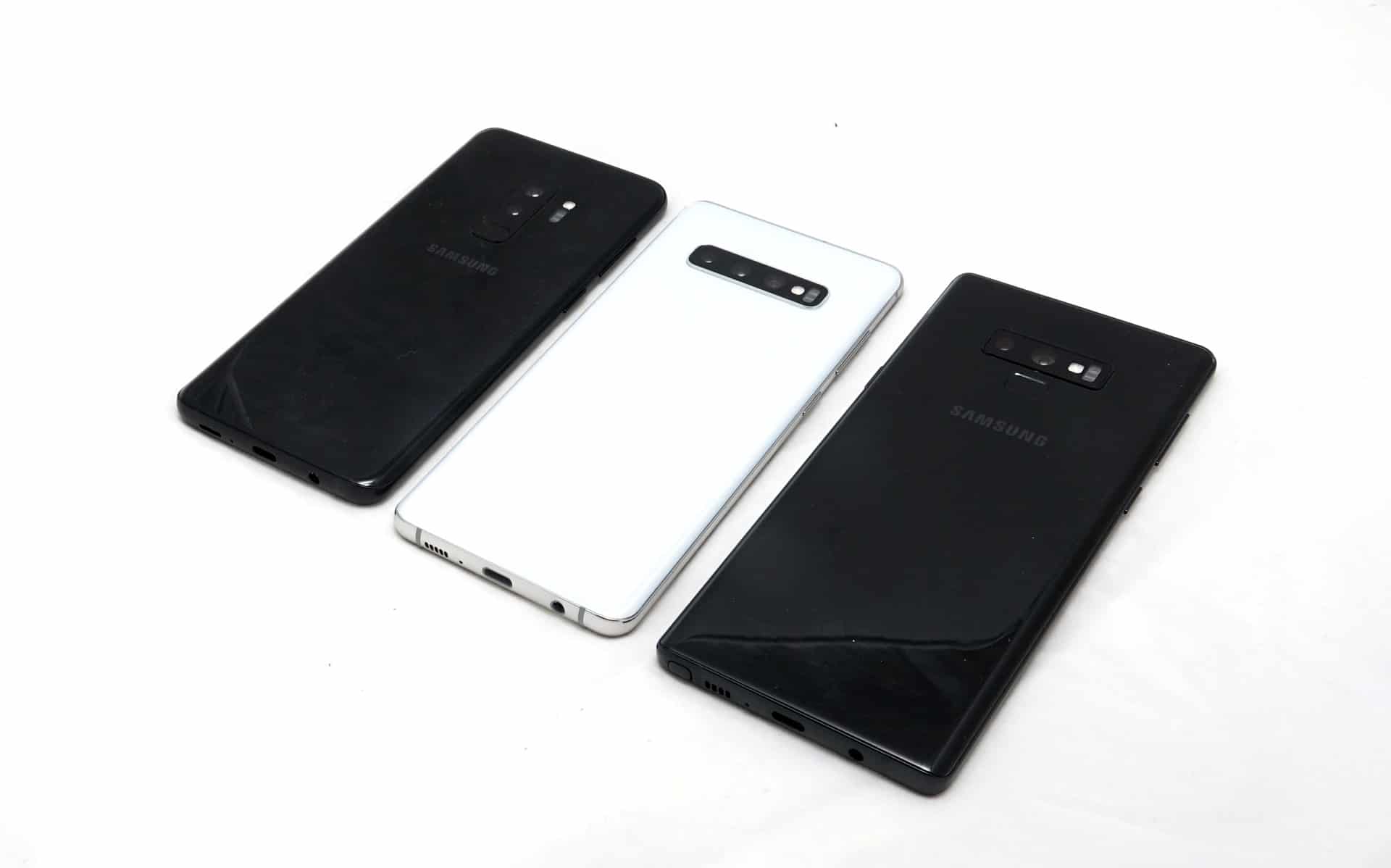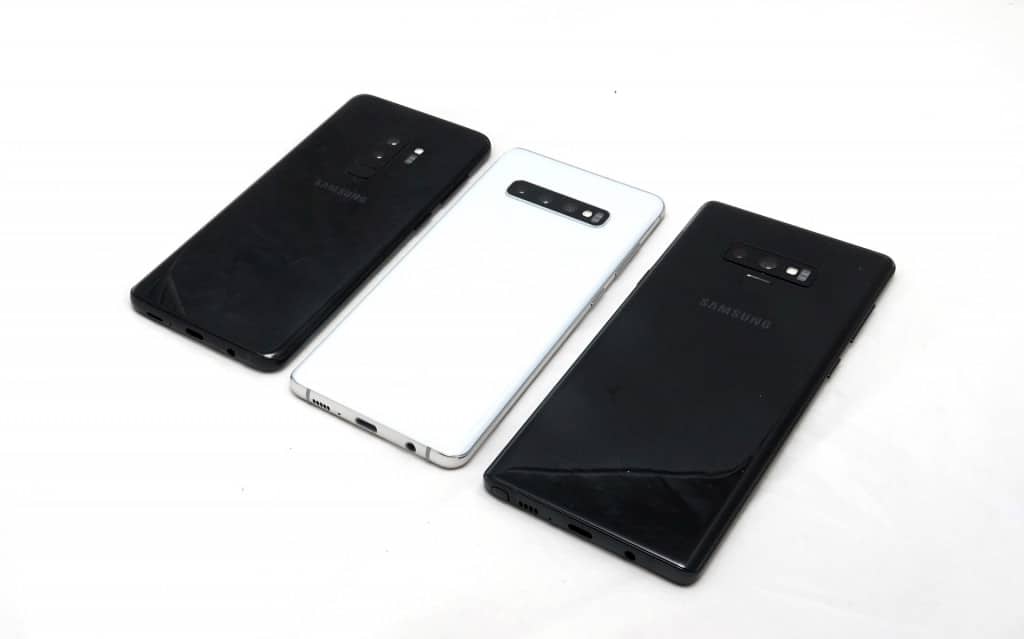 Features
And it's also pretty special under the hood, rocking some pretty strong technology under the hood.
You'll find an eight-core Samsung Exynos 9820 sitting at the heart, alongside 8GB RAM, and either 128GB storage, 512GB storage, or 1TB storage, depending on how much you choose to spend.
Google's Android 9.0 "Pie" runs on the phone out of the box, and just in case this storage options weren't enough, you'll also find a microSD slot available for you to upgrade things.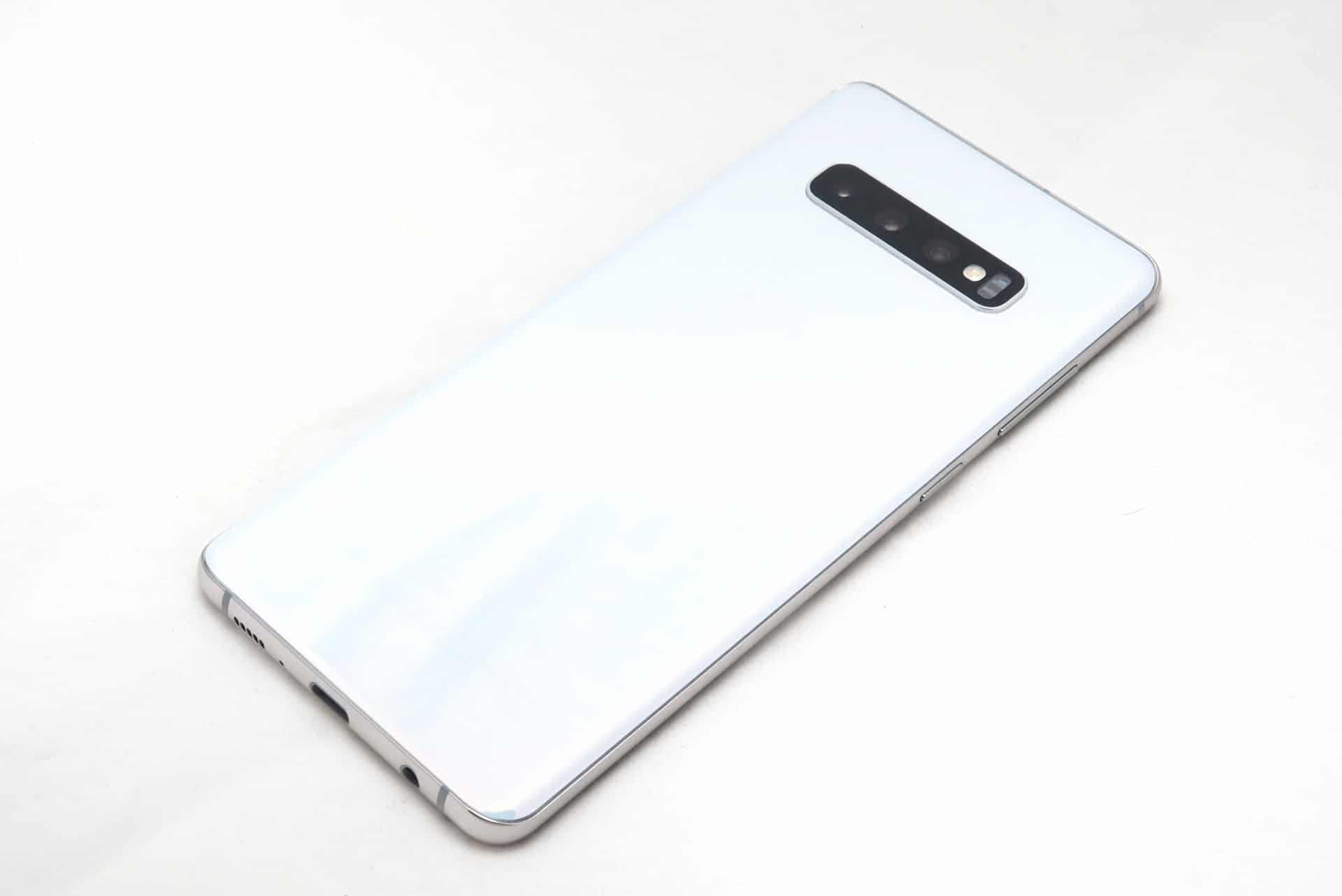 For cameras, you'll find three on the back, supporting optical image stabilisation through, with a range of 0.5X to 2X telephoto, thanks to a 16 megapixel ultra wide camera with an aperture of F2.2, a 12 megapixel 2X telephoto with F2.4, and the best of the bunch, a 12 megapixel standard camera supporting two apertures that can switch in and out of F1.5 and F2.4 first introduced in last year's Galaxy S9 and Galaxy S9+.
You'll find 4K Ultra HD recording here, as well as slow motion at Full HD for 240 frames per second, and a super slow motion 720p HD video at 960fps that works in small chunks, similarly to how it functioned when we reviewed the Galaxy S9+ last year.
Over on the front, the camera prowess continues with a 10 megapixel selfie camera offering F1.9, as well as an 8 megapixel depth camera with F2.2.
Connections are fairly detailed, too, even including some most phone companies have moved away from.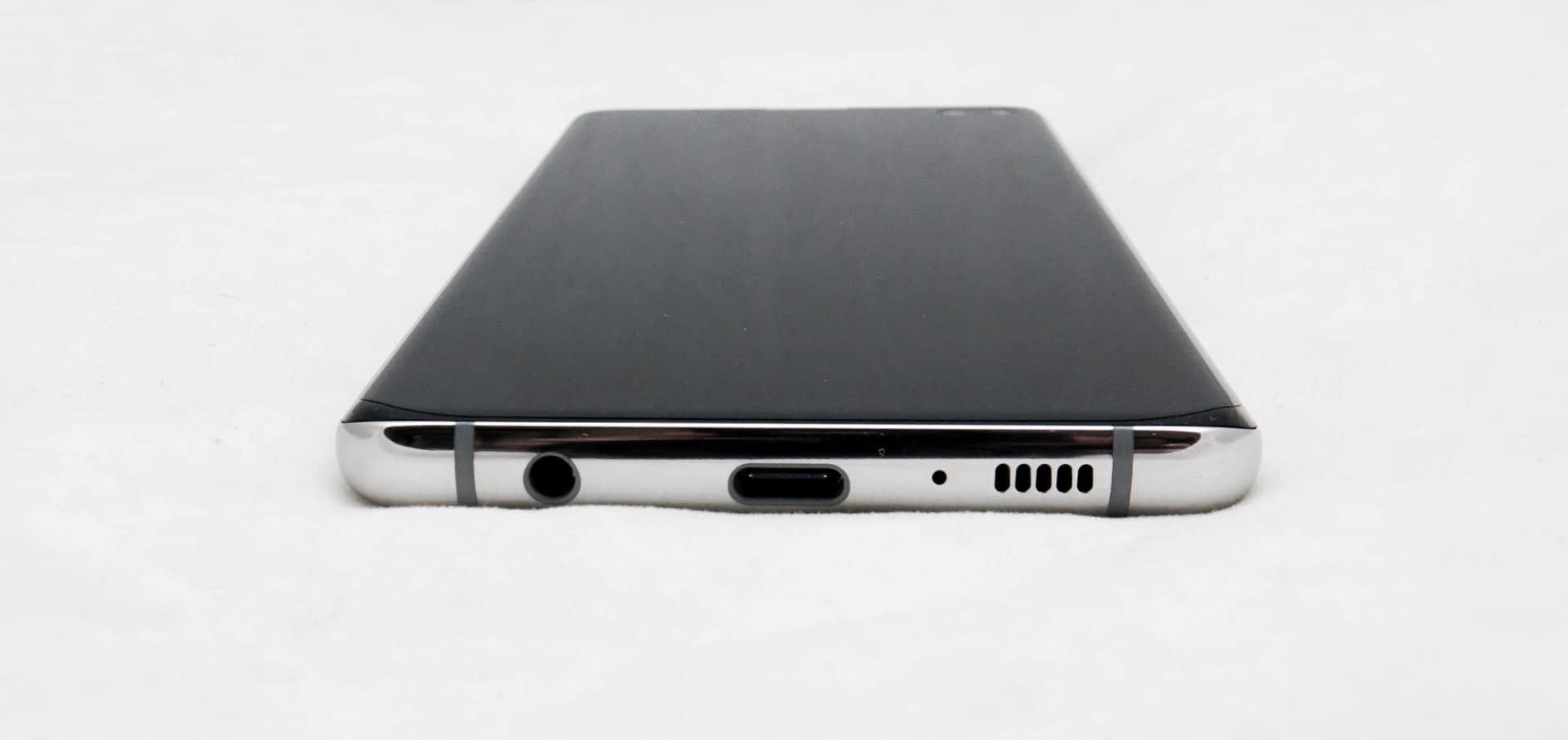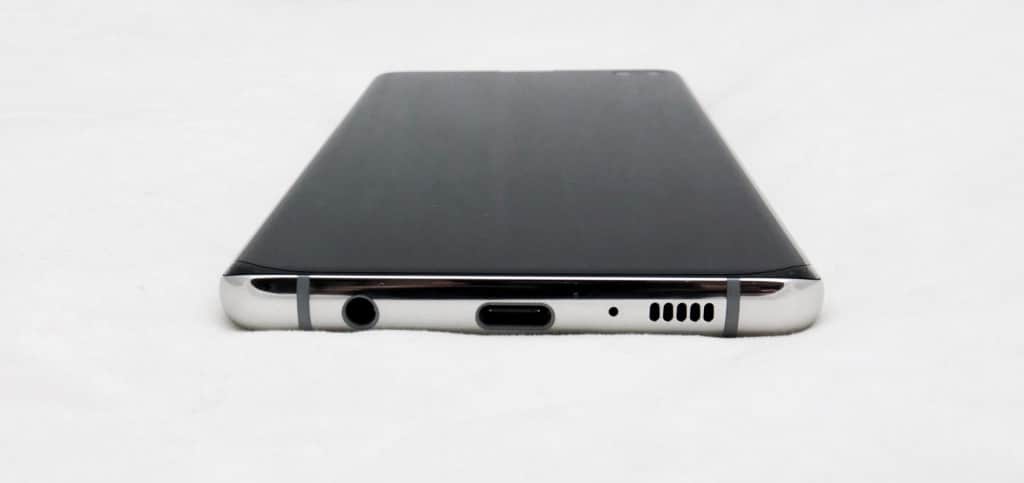 Yes, that means you still get a 3.5mm headset jack, offering that wired audio connection, as well as a USB Type C port for data and charging.
Wireless connections are also fairly varied, with Bluetooth 5.0, GPS, Near-Field Communication (NFC), 802.11/a/b/g/n/ac/ax WiFi, and Category 20 LTE support technically, offering 2Gbps speeds in areas and on telcos that can achieve them.
Audio is also a noted feature, with support for Dolby Atmos through wired audio, which Samsung still includes AKG earphones out of the box, much like it did when it released the Galaxy S8, though this time there's support for 32-bit audio as well as the 24-bit support from before, complete with support for DSD 64 and 128. A bit of jargon for you, this is another high-res audio format, and is usually reserved for meatier audio players.
All of this sits under a Samsung AMOLED screen, rocking a Quad HD+ resolution of 3040×1440, offering 522 pixels per inch and HDR10+ certification.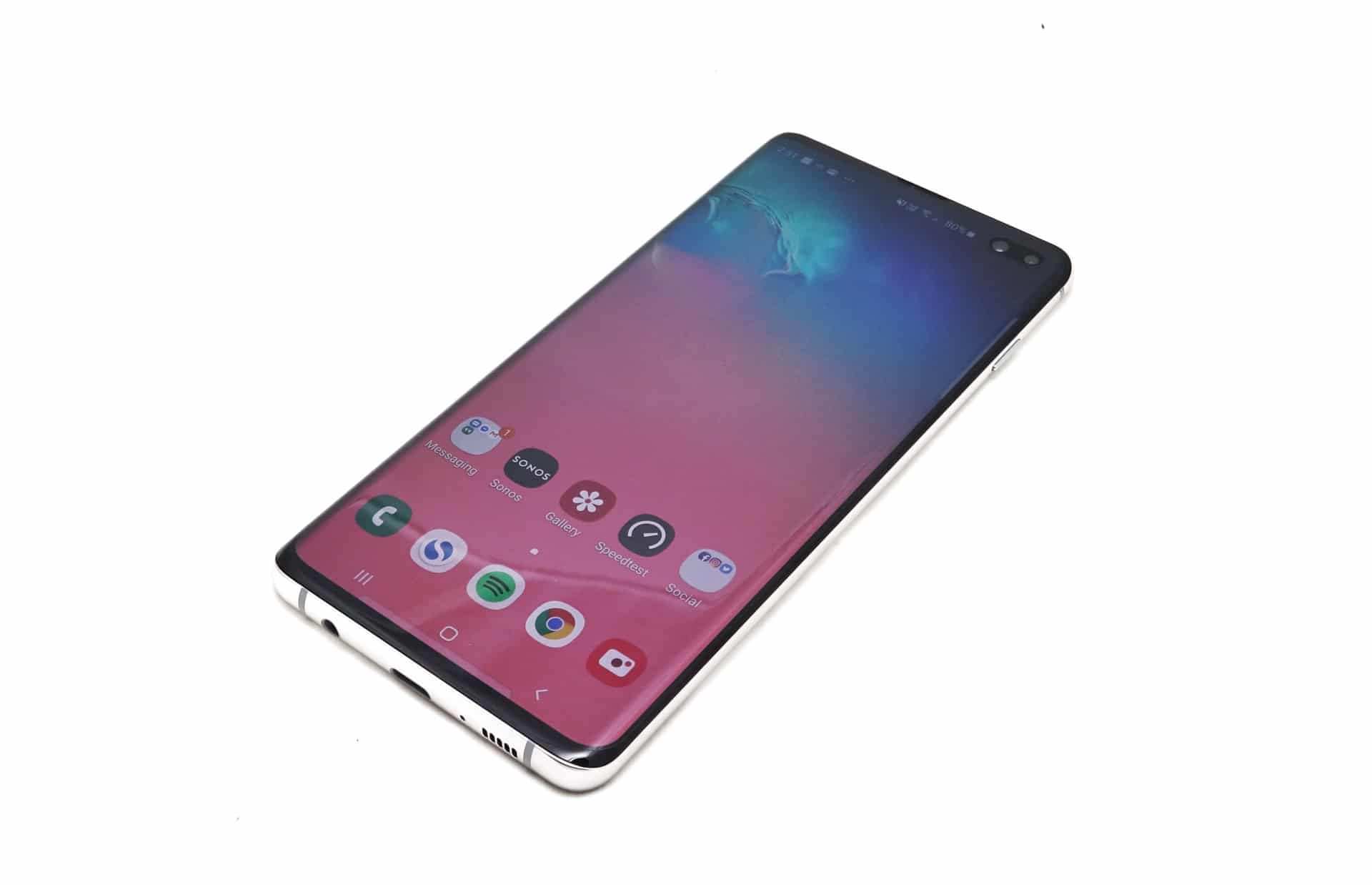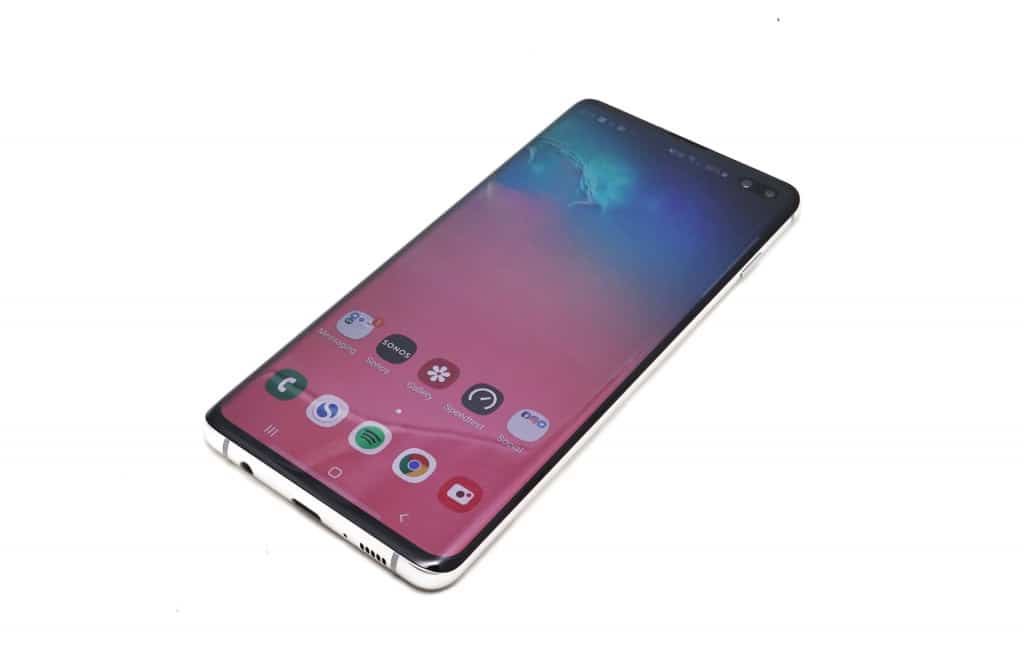 The Galaxy S10+ screen includes an ultrasonic on-screen fingerprint sensor, while the phone itself has three buttons, including a power button the the right edge, as well as a volume rocker and Samsung's Bixby button on the left.
The phone is rated for water resistance at IP68, while the battery is rated at 4100mAh and is not removable.
In-use
Start using the Galaxy S10+ and you'll find an experience that has been streamlined from its origins a good decade ago into something designed to be minimalist and yet also easy.
The latest edition of Samsung's Android overlay is called "One UI", and it's a little sleeker, and also a little friendlier, pulling back the interface to something similar to Google's take on what Android is supposed to look like, but also something a little slicker.
Whether you've come from Android or iOS, you'll find One UI easy to work with, as both Android's widgetised homescreens and Apple's swiping app menu are supported here.
There's also support for both a standard mode and a night-time mode, which darkens the interface and even offers a black keyboard, making it easier to use your phone at night without blinding yourself in the process.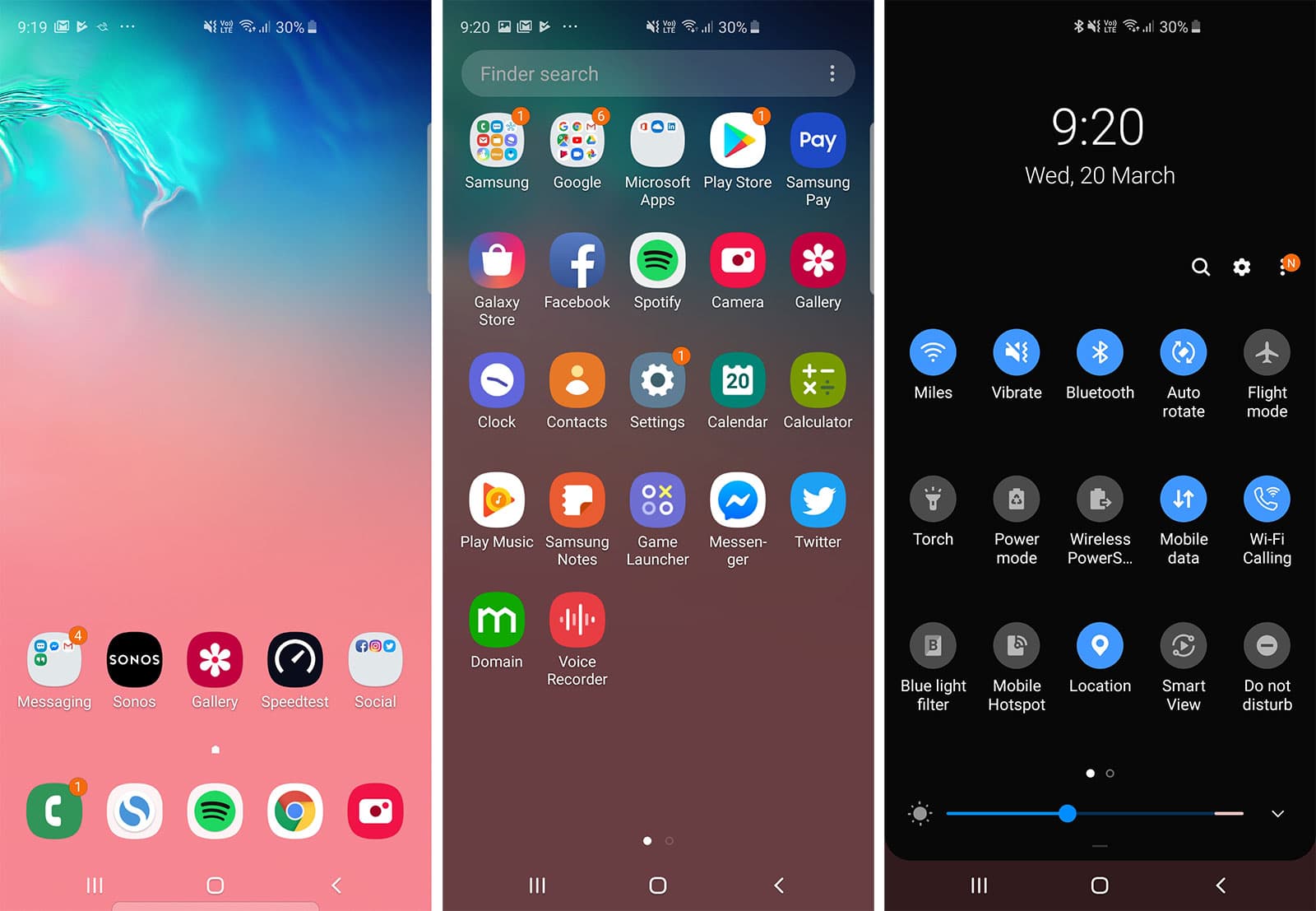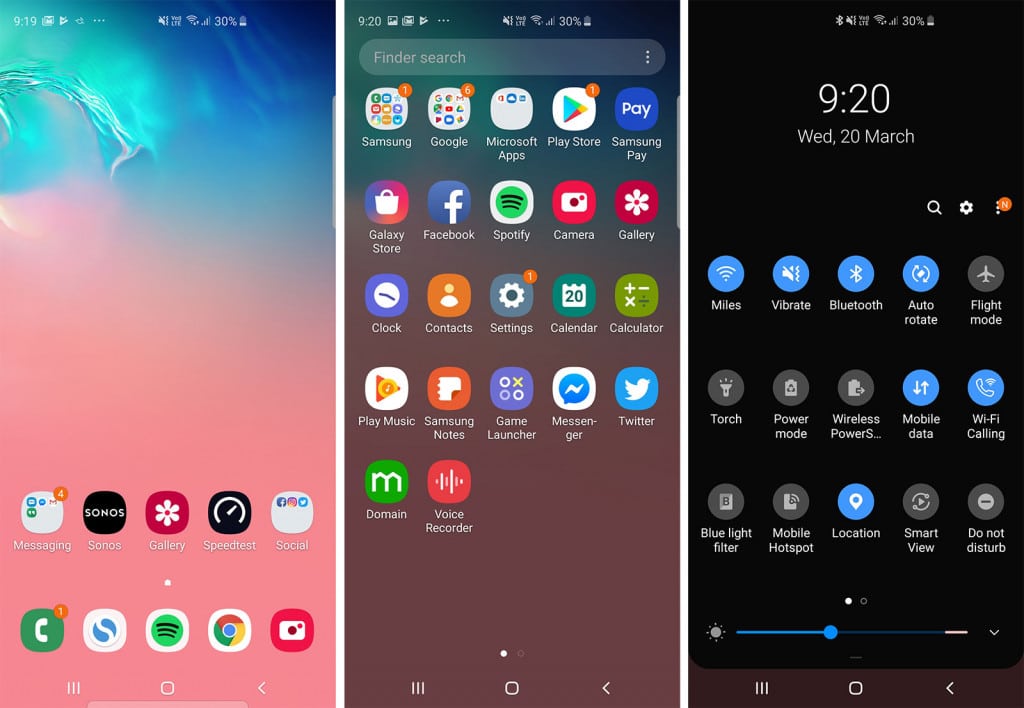 Performance
Get your head around using the Galaxy S10+ and you'll find a solid performance waiting for you under the hood.
That should hardly be a surprise, mind you: this is Samsung's latest silicon, which for all intents and purposes, is always fast out of the gate and into your life, the eight-core latest Exynos in Australian Galaxy S10+ models proving that it has the chops to deliver apps and games like no one is watching.
Helping this is a staggering 8GB RAM, with the combination resulting in practically zero lag and no slowdowns as we used Google Android 9.0 "Pie" on the S10+.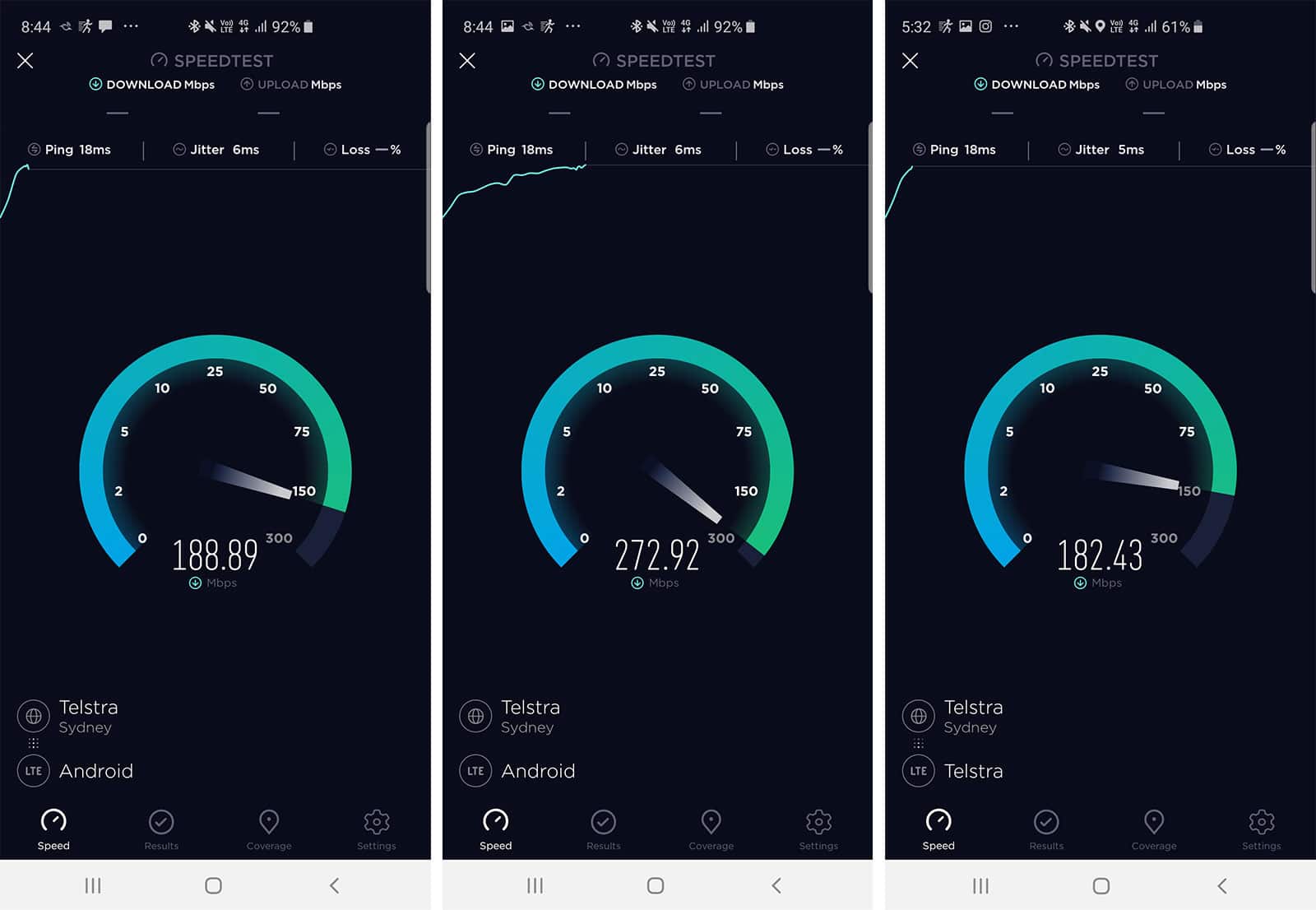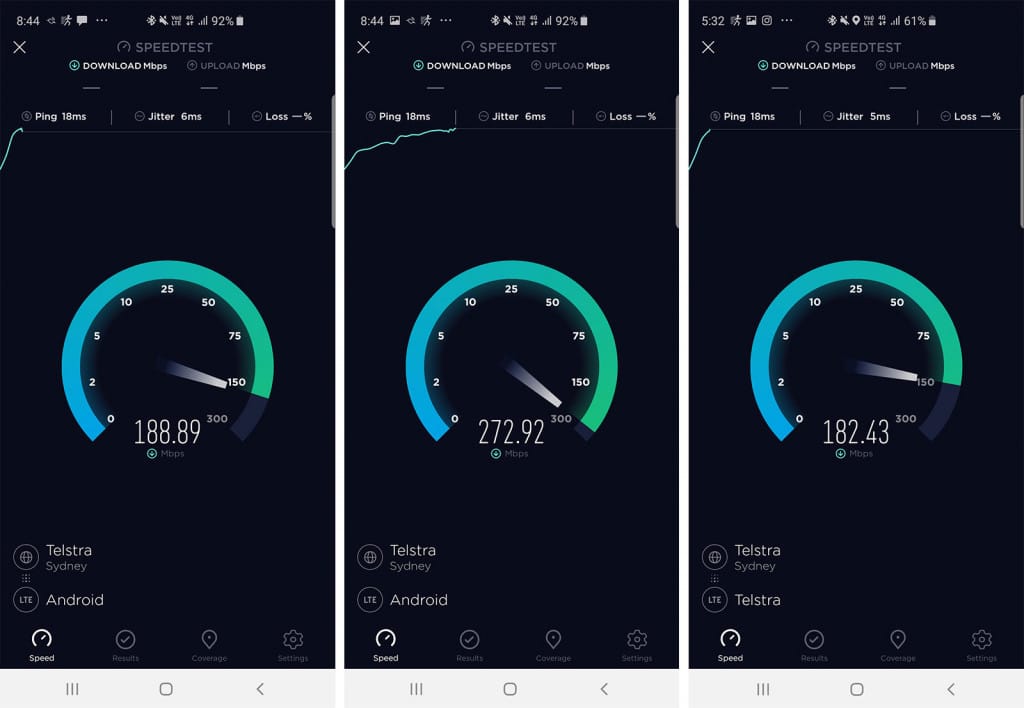 That's something to be happy about, as is the high performance 4G, which offers gigabits of speed we're told, though Sydney's CBD on Telstra's network only hit as high as 300Mbps.
Mind you, 300Mbps is plenty fast, and we doubt you'll have any issues achieving some lightning fast speeds in Australia, and anywhere else in the world that supports 4G LTE.
Of particular interest is the inclusion of 802.11ax, the next generation of WiFi, which is also backwards compatible with 802.11a/b/g/n/ac, the standards of today. We're grabbed by 802.11ax not just because it's Samsung applying some future-proofing, but because it's a high-speed technology that no other phone has yet.
Unfortunately, it's also one we can't test, because 802.11ax routers aren't yet home, or not to the point where they're so readily available, even reviewers have access to them.
Camera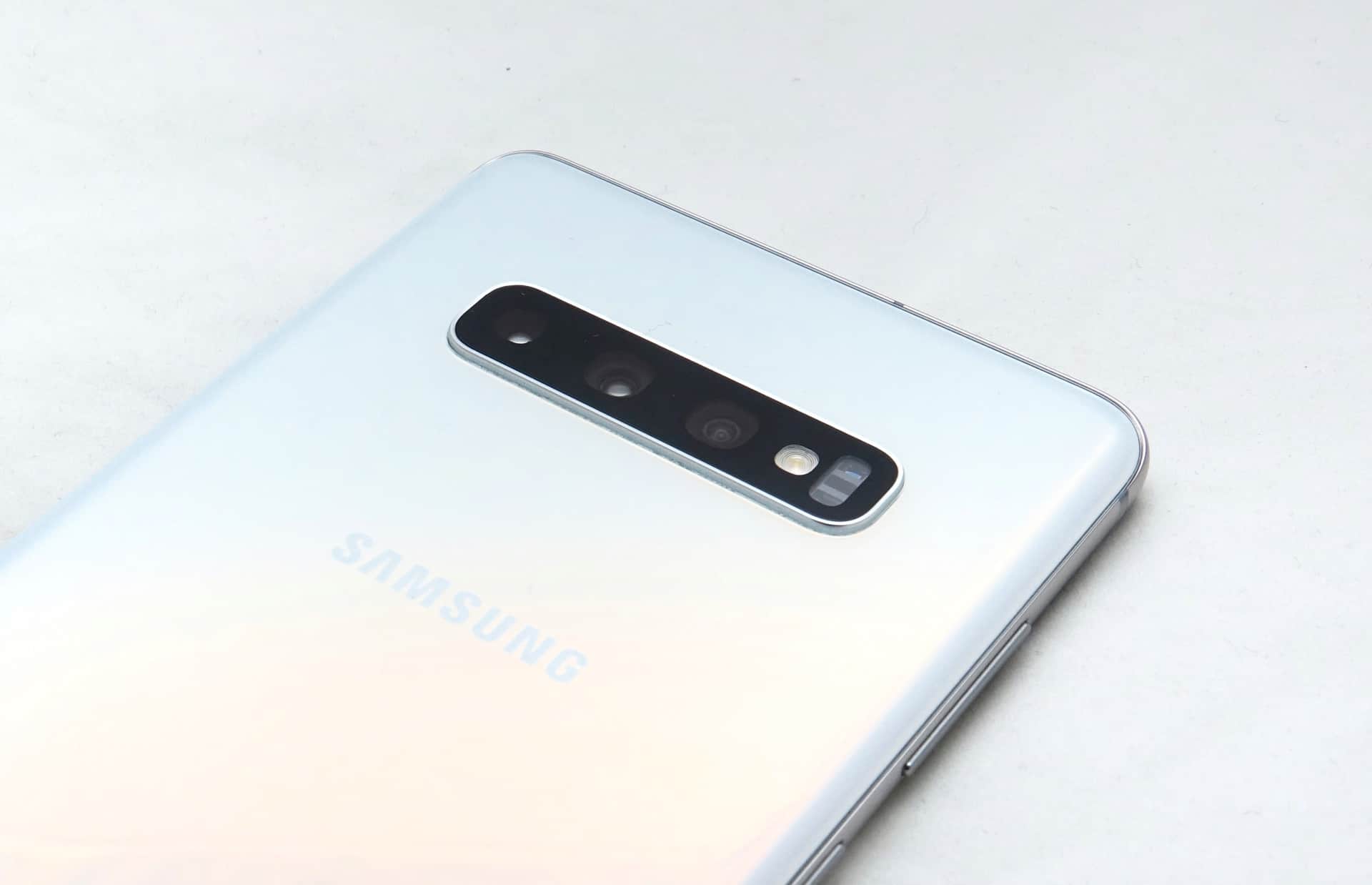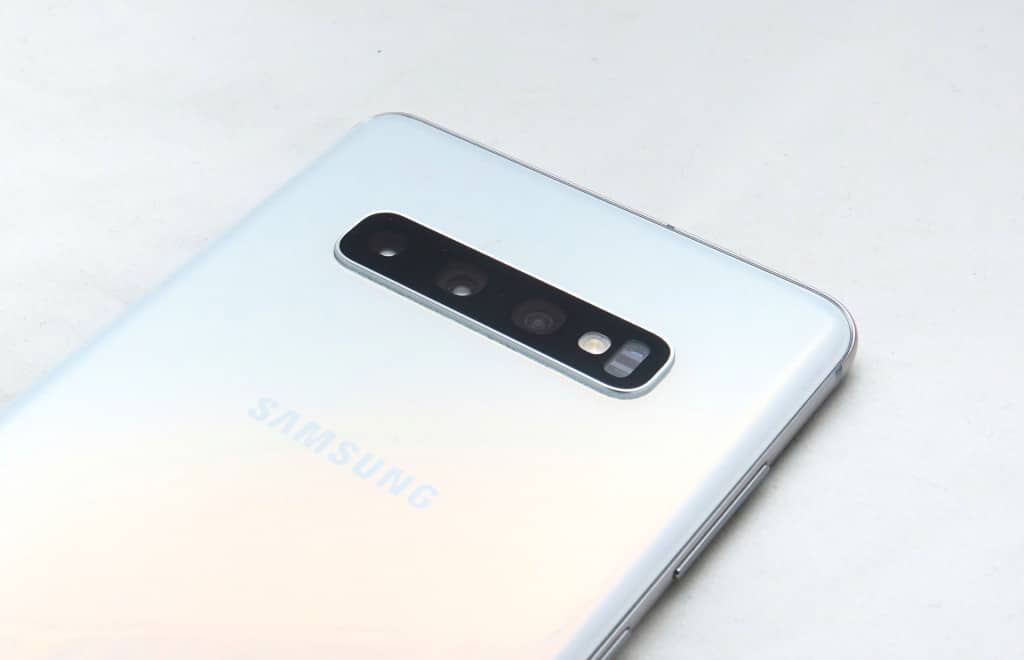 One of the biggest features on any flagship phone today, the camera is something Samsung has paid a lot of attention to.
It's had to, really, because the competition is seriously getting fierce out there. Both the Huawei Mate 20 Pro and Google's Pixel 3 XL have put up enormous fights in the phone camera world, and they're both last year's phones. Samsung will need to be as good, if not better, to go on guard against 2019's smartphones.
So how good is the Galaxy S10+ camera, and has it improved from the previous generation?
The answer to that last question is "yes", with the performance very good, though it may not be enough to beat some of 2018's best performers.
Let's start with what it can do, because there have been changes to the work Samsung has delivered over the past generations.
You'll still find the dual aperture system from the Galaxy S9+ ticking around here, handy because it was a great little system that will only grow with time, and is a phone camera design that no one else has really used.
You also still get the 2X telephoto camera, but it's joined by a wide angle camera to let you pull back and see more of the picture, something we're beginning to see more in phones.
But while it's good to be able to zoom back and forth, the sensor work is really the reason you'll come to the Galaxy S10+, with a camera sensor that works better than it ever has before, delivering some lovely low-light images from afar, recreating night time scenes well enough in a way that most would be pleased with.
It's not perfect — more on that later — but the results are generally something you can be happy with.
The front-facing camera is quite good, too, with the 10 megapixel selfie camera delivering generally acceptable images in various lighting conditions.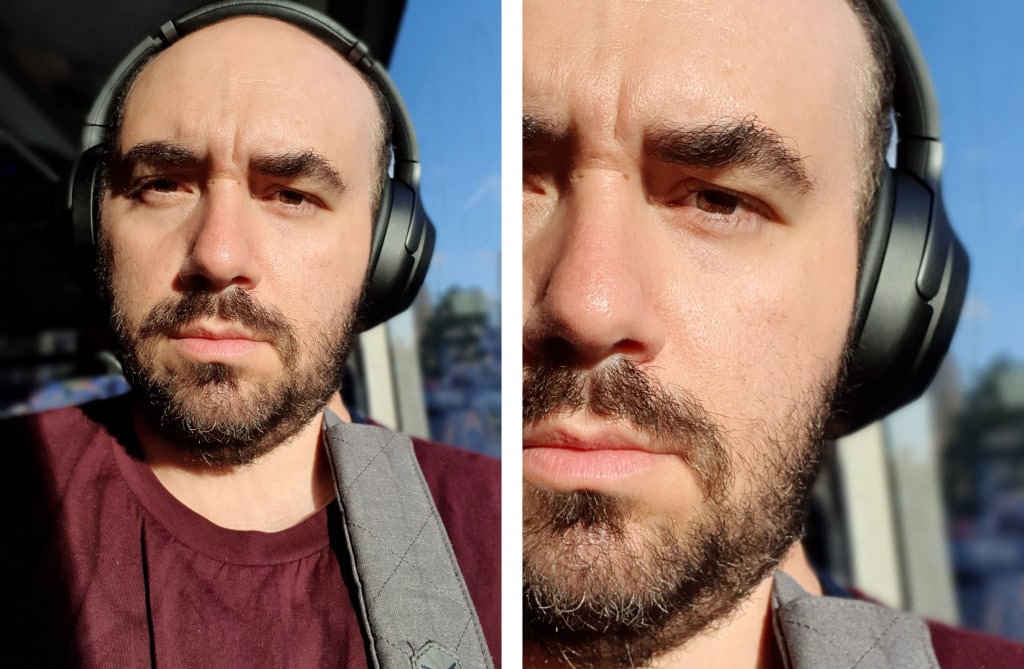 Battery
There are obvious improvements to the camera on the Samsung Galaxy S10+, and there are also obvious ones on the battery, with not just a work day of battery life available like in the S9+, but a full day of life on the S10+ entirely.
In fact, on Pickr's test of the Galaxy S10+, we achieved around 30 hours of comfortable use, beating last year's flagship Samsung Galaxy S model.
That's good, and certainly a positive for the Galaxy S10+ overall, but it doesn't quite match the day and a half phones hitting this size achieve, like the Apple iPhone XR, nor does it match other flagships capable of two days like the Huawei Mate 20 Pro.
Good job, Samsung, but you can do better.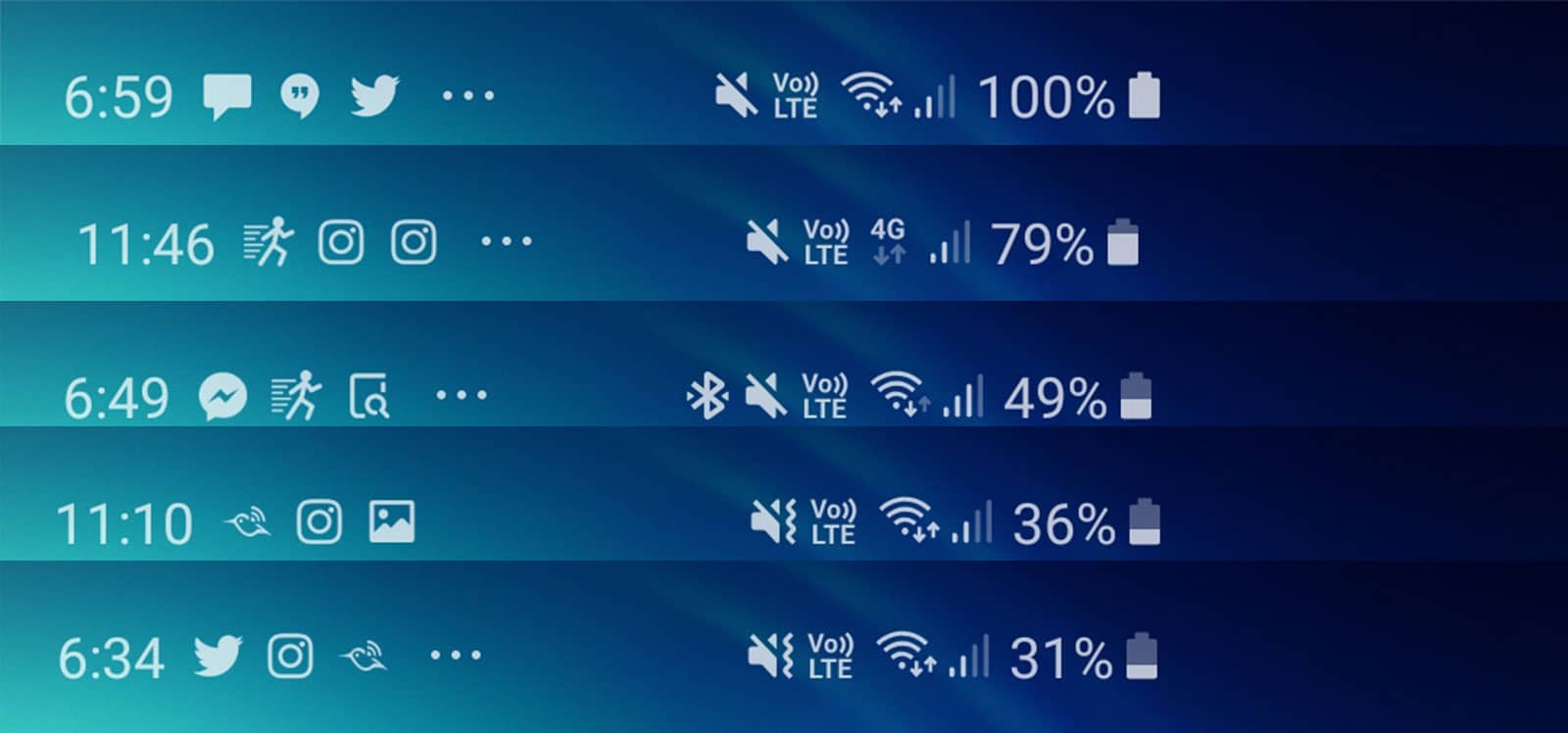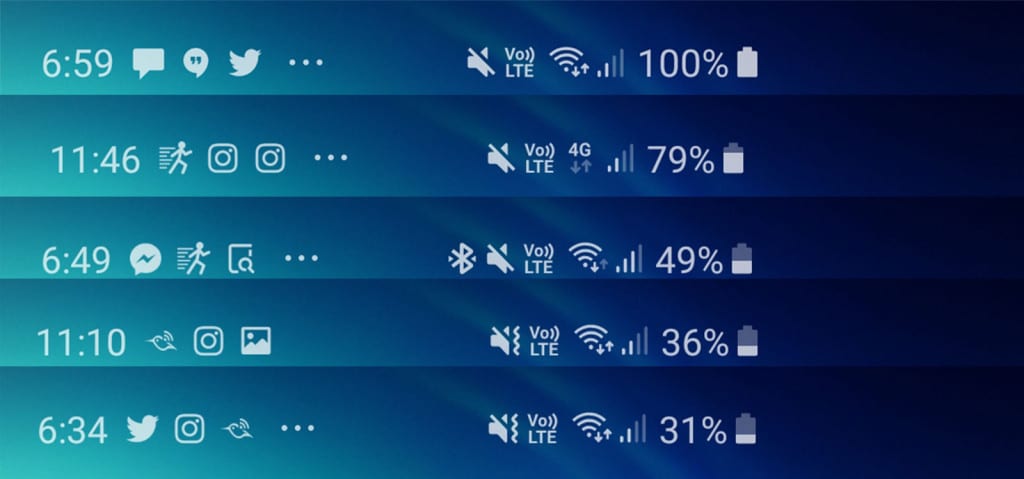 Value
The same is true of value, which leaves the Galaxy S10+ in a price reminding us just how much smartphones cost these days.
Sitting at a starting price of $1499 and fetching as high as $2399, the Galaxy S10+ is not a cheap phone, not by any stretch of the imagination.
In fairness to Samsung, the pricing isn't far off the mark from where Apple pitches its phones, so we get where Samsung is thinking, and you are getting a staggering amount of phone for the price.
However, the price is a stark reminder that if you want the best these days, you need to think not just to the thousand dollar mark where phones used to be, but closer to the $2K mark and beyond.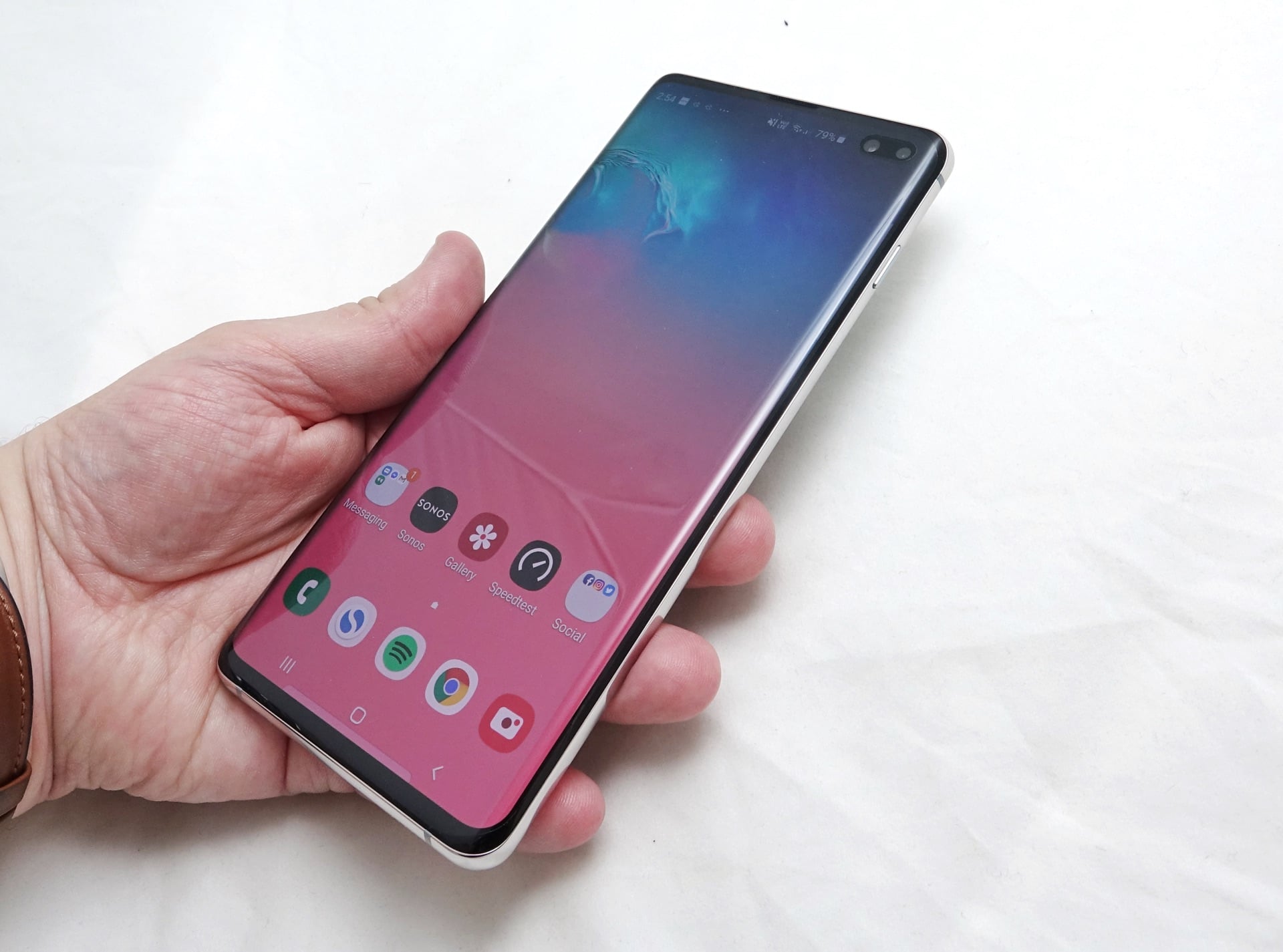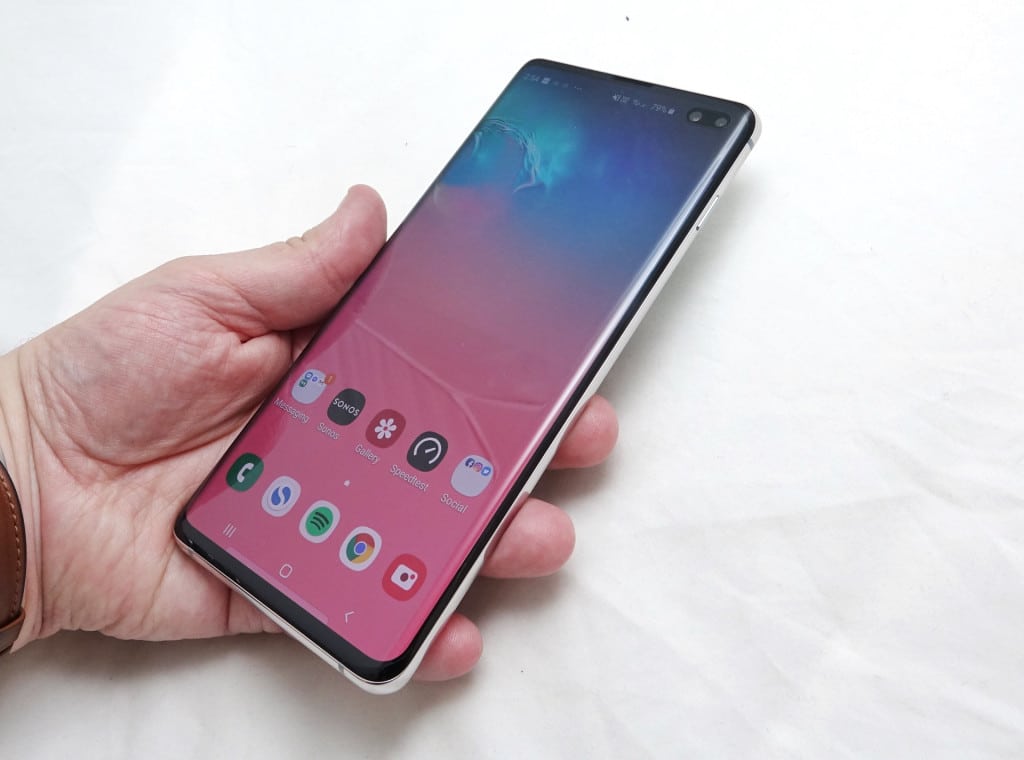 What needs work?
While there are quite a few improvements to the range, there are things Samsung could do to make the Galaxy S10+ just that much better.
Take the camera, which loses details in low light and tends to blend the results, something we first started noticing on the Galaxy Note 8, and almost two years on, is still happening. Essentially, images shot without an abundance of light will see details blended to colour and merged together, not unlike the sort of result you might see when saving an image to an old school format like bitmap.
It's not the best of results if you plan to get detailed shots at night or even just where the subject isn't brightly lit, as images can become a bit of a muddled mess, and not even close up.
Low light is actually where the Galaxy S10+ camera can struggle, especially if you switch to that wide angle camera, which handles blacks acceptably, but loses balance fairly easily.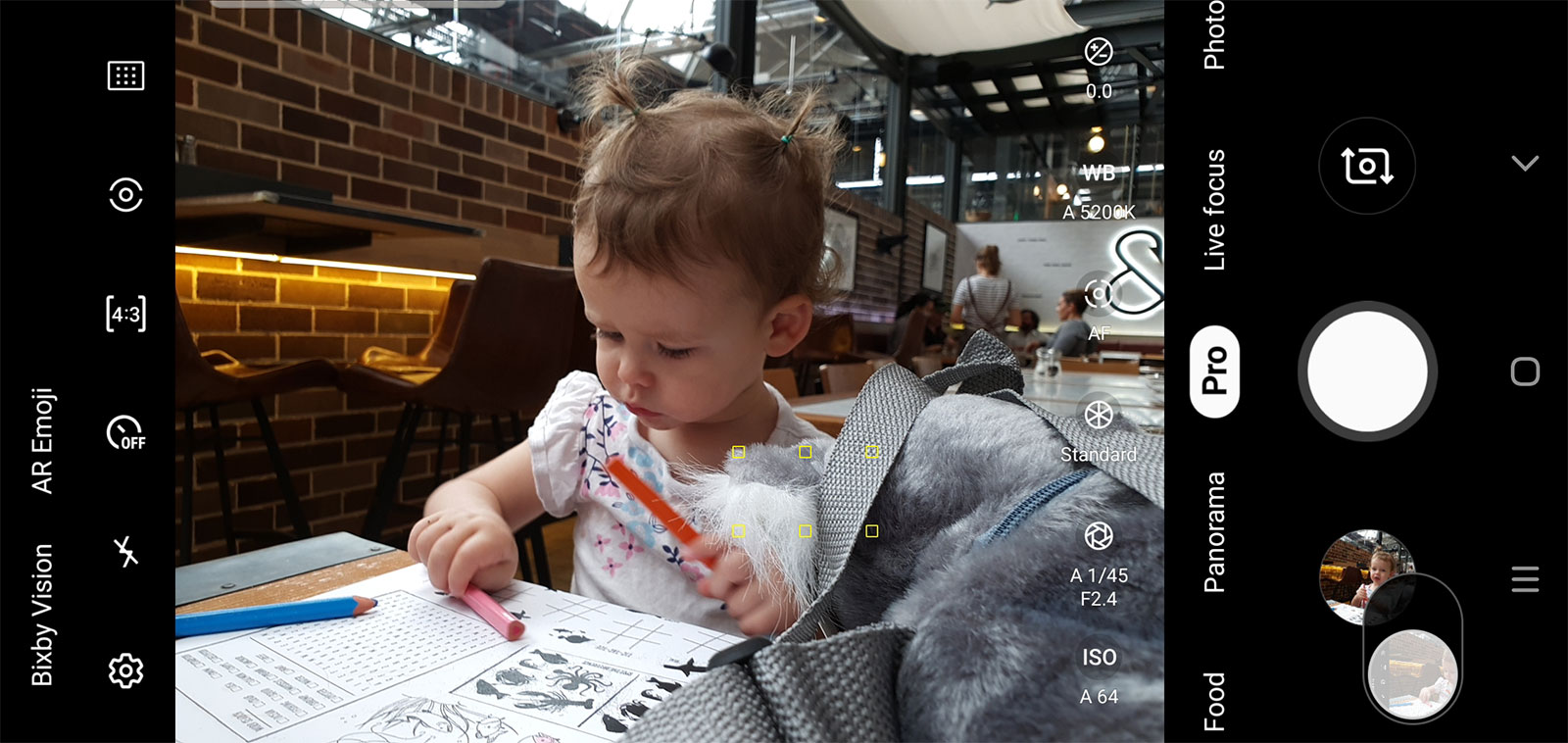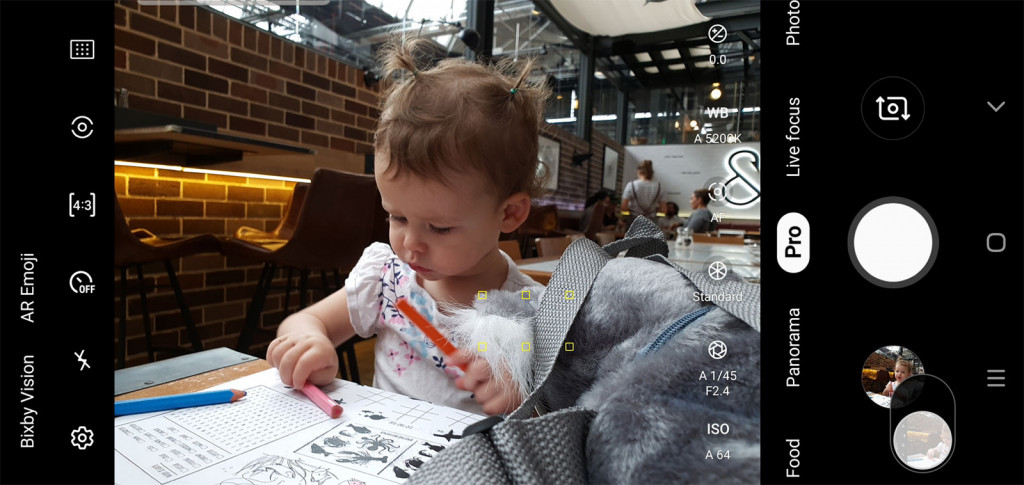 Alongside these issues, Samsung's attempt on a camera aided by artificial intelligence — its AI camera — comes off too slow to be relevant. It's not as fast as what we've seen in competitor cameras, and instead is often trying to work out what you're capturing by the time you've already pressed the shutter.
About the only time this isn't the case is when it picks up on a document, which in a very cool feature basically scans in the result and crops everything for you, even if you've photographed that document at an angle. Bizarrely, it is one of the most impressive aspects of the Galaxy S10+ camera.
Yep, that's what we said: the ability to scan documents via the camera is one of the S10+'s best features. Go figure.
The Bixby button is also back for round three, and while we've managed to avoid it in the previous generations, Samsung keeps bringing it back. It doesn't feel quite as much of a pain this time, but Bixby still doesn't feel like a fantastic inclusion, and we'd prefer it if we didn't have that rather superfluous button in the design.
Samsung's slightly curved screen can also feel like it fires from mistouches a little too aggressively this time around, and we're not sure why. Samsung improved in that area in the S9, and yet it feels like we've taken a step back in the S10. We're hoping this is the sort of thing Samsung can iron out with a patch or two.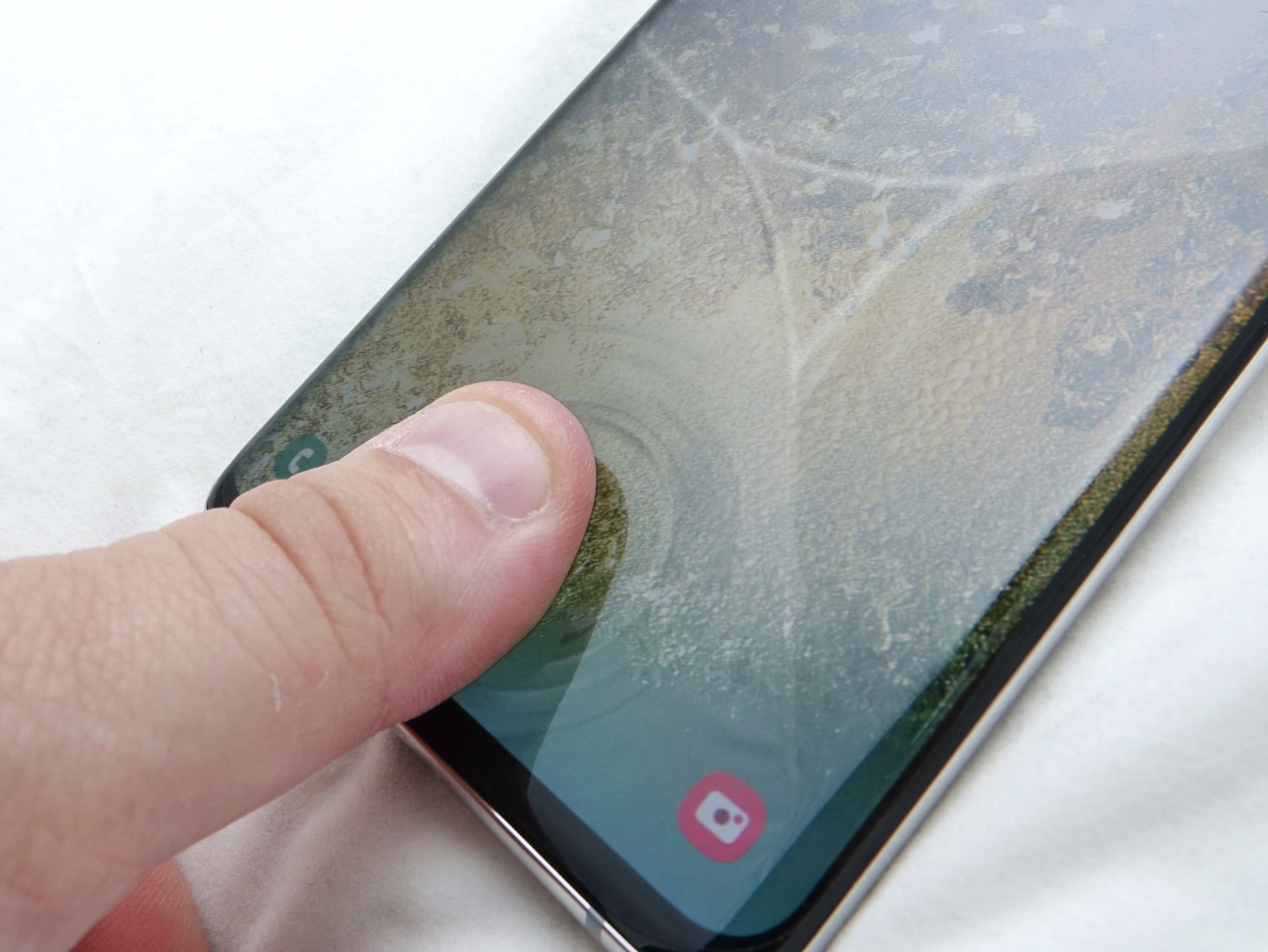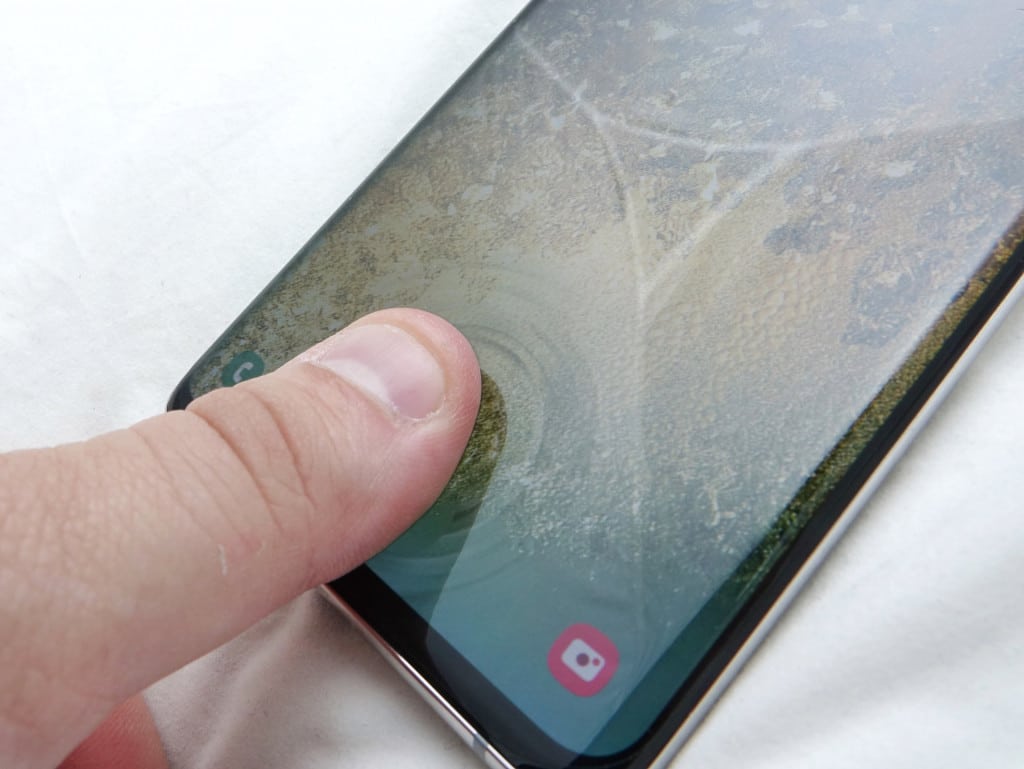 Also needing work is the fingerprint scanner, which had more failures than we expected and didn't feel as quick as other in-screen sensors. To Samsung's credit, the ultrasonic screen technology it uses in its phones is a little different from what Huawei and Oppo are using in theirs, but we didn't find it was always accurate, and while it worked some of the time, the times it did the fingerprint scanner was definitely something you'd have to stick with, waiting for it to kick in after a second or so.
At least there's the facial login system, which is great and very fast, though we're a little surprised to see Samsung's iris scanner gone. Kind of like how the Galaxy Watch all of a sudden lost the cool Magnetic Stripe Technology of Samsung Pay, the Galaxy S10+ skips the iris scanning, likely to save on space for that hole punch design up top.
By the way, speaking of the hole punch design up top…
What needs work? The hole punch design at the top of the Galaxy S10+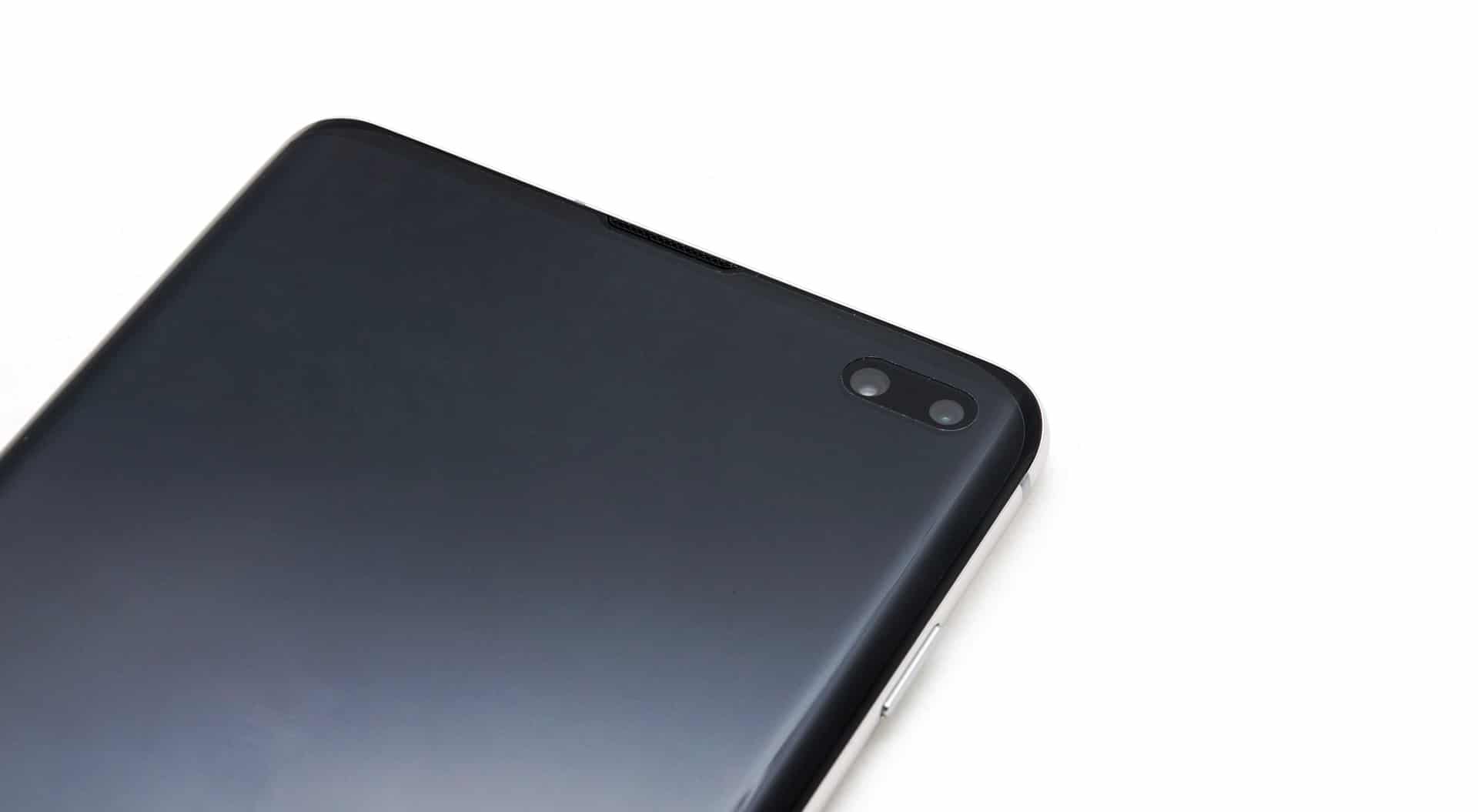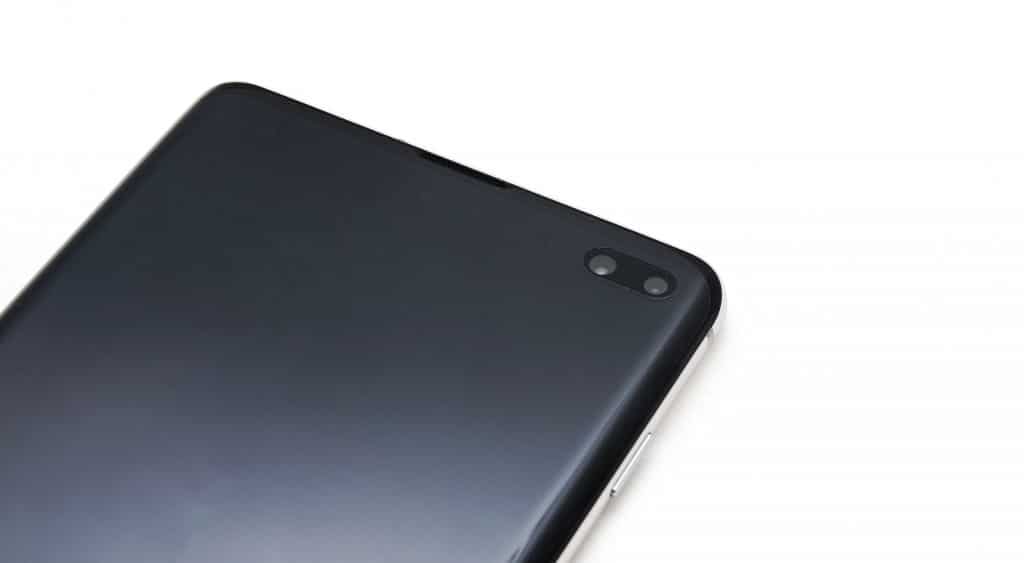 That design can get a little irritating at times, and can really dent the whole S10+ experience, especially if you have OCD.
This reviewer? He doesn't have OCD. His inbox showing over 100,000 emails should scream that.
But even without that obsessive compulsive disorder of needing to make sure everything is clean, tidy, and working, aspects of the Galaxy S10+ design really bugged him.
For instance, there's the time and battery information in the Android notification area at the very top of the screen. That has to share a spot with the newly placed cameras on the very front, which sit to their very right, throwing out alignment of the entire thing.
It might seem crazy, but it really does throw out alignment, and all of a sudden everything being so neat and tidy, and aligned to each side, no longer looks quite that way. Just take a look at the battery image above, which leaves a nice space on the right for where the front-facing camera go.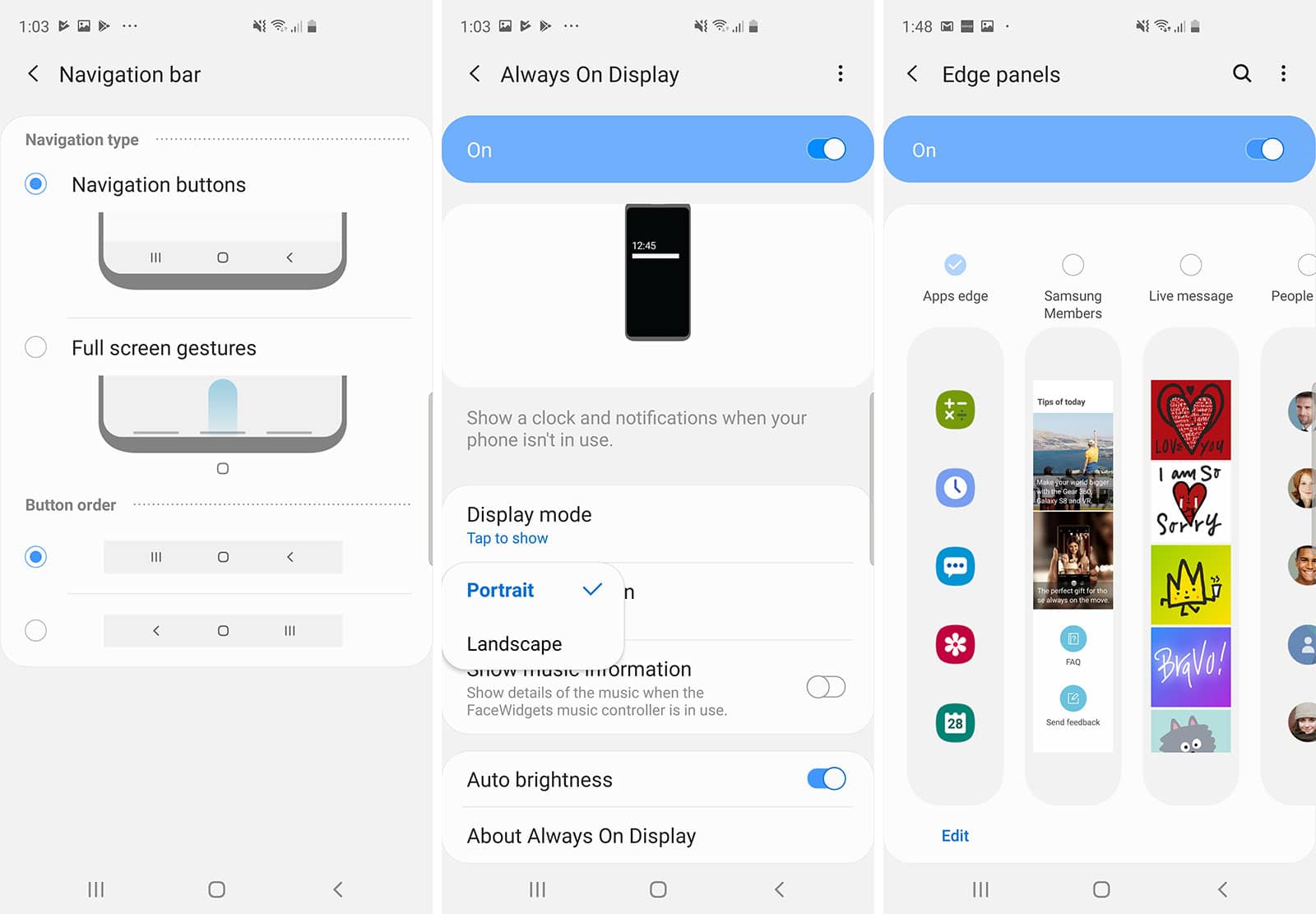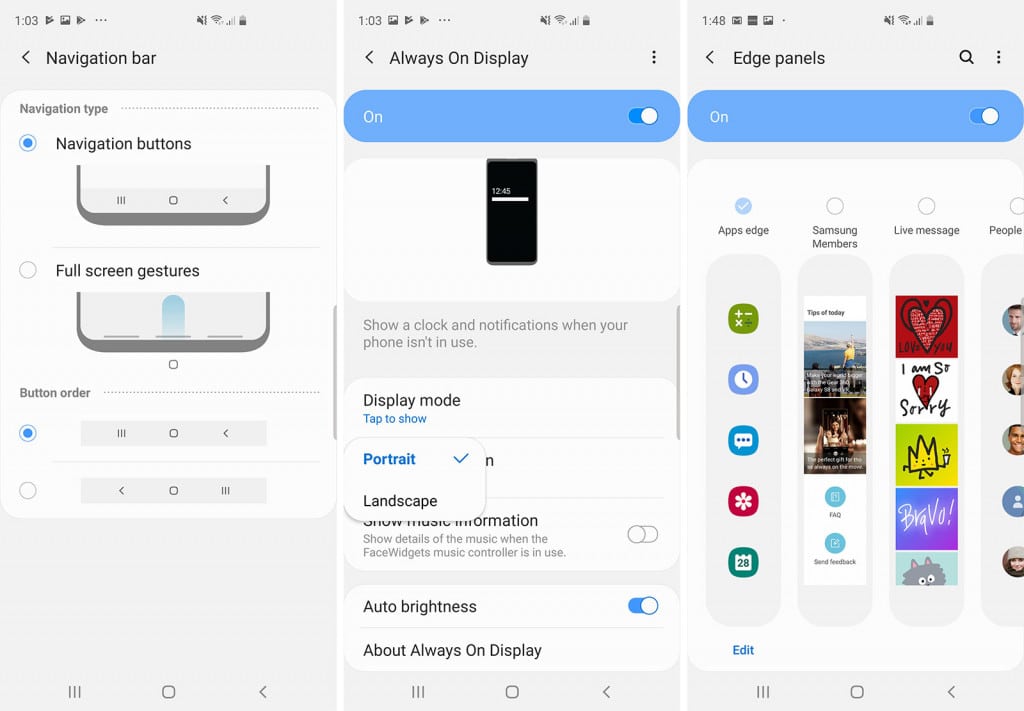 Watching full-screen videos leaves your phone with a portion cut out, and it's far more irritating than a notch has ever been, because it's kind of like a hole punch has gone through your screen randomly.
We even noticed it when we went full-screen with the phone's camera, which takes what is otherwise mostly an excellent camera going edge to edge and punches out holes for the camera.
We get why Samsung has done this, though. To get to the all-screen experience, you need to still be able to integrate cameras. We get it, and it makes sense.
But until you can make the camera hole smaller so that it doesn't take up too much of viewable area and isn't as close to a pin-prick hole as can be, maybe Samsung should just leave it. That's what we'd have done.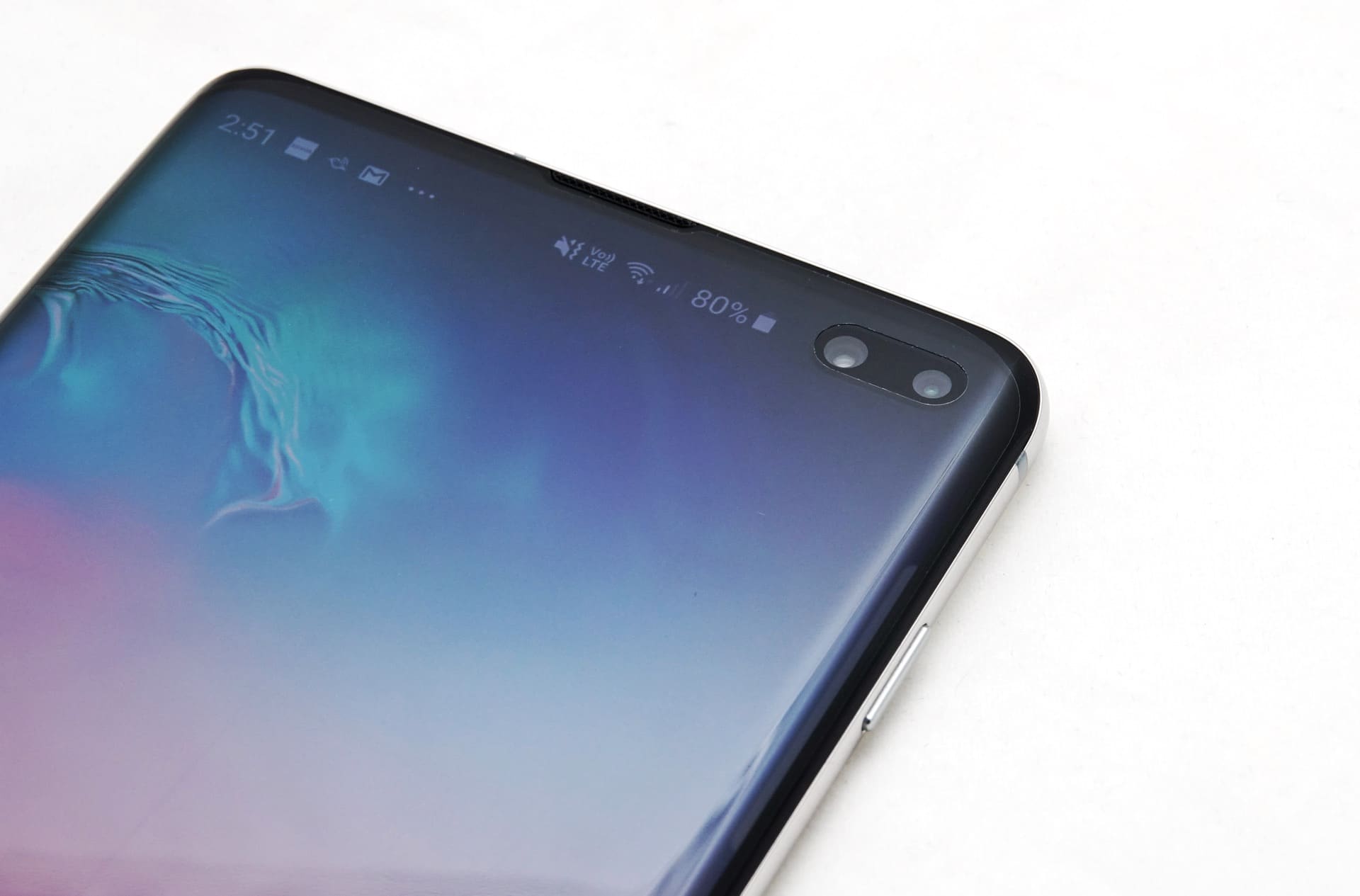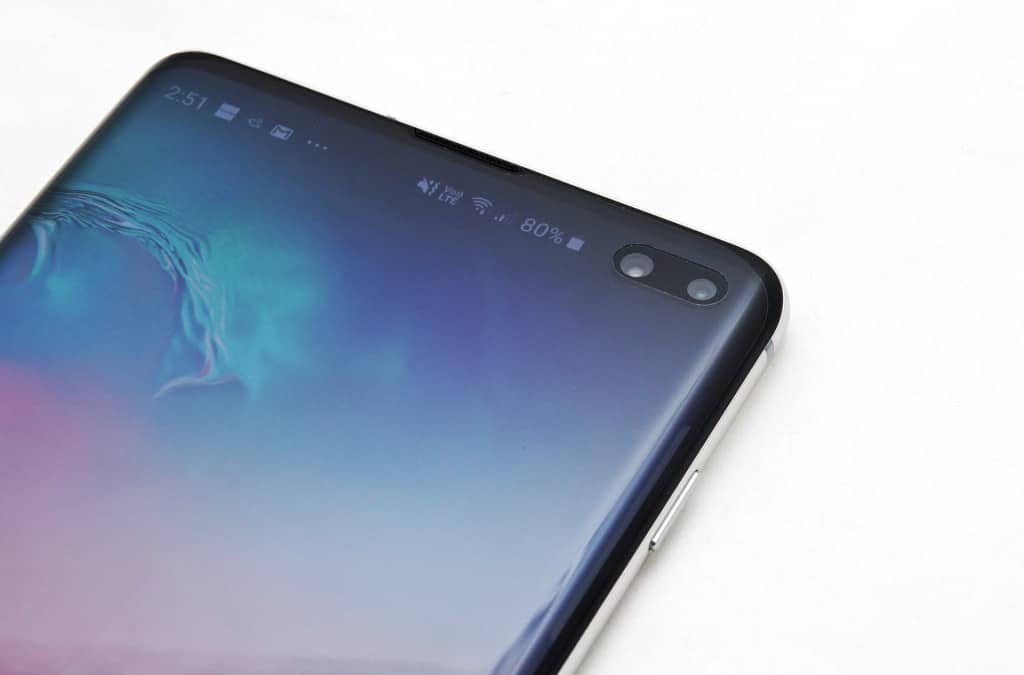 Final thoughts (TLDR)
Samsung's latest flagship will definitely grab attention, and for folks with older models, the Galaxy S10+ will provide exactly what they want: a next in-line model that improves on everything they've seen.
Simply put, it's the best Galaxy yet, and one of the best phones of the year so far.
But — and there is a but — the year has only just begin, and while Samsung's S10+ sets the year off for phones, we're very curious to see whether it can hold its own throughout that time, and improve with software updates. For instance the ultrasonic fingeprint technology in the screen? That can improve with updates, as can the AI camera.
We have little doubt Samsung will keep improving and working on those updates, because that's what it does, and will be watching to see whether it manages to remain strong and shiny the rest of the year. Recommended.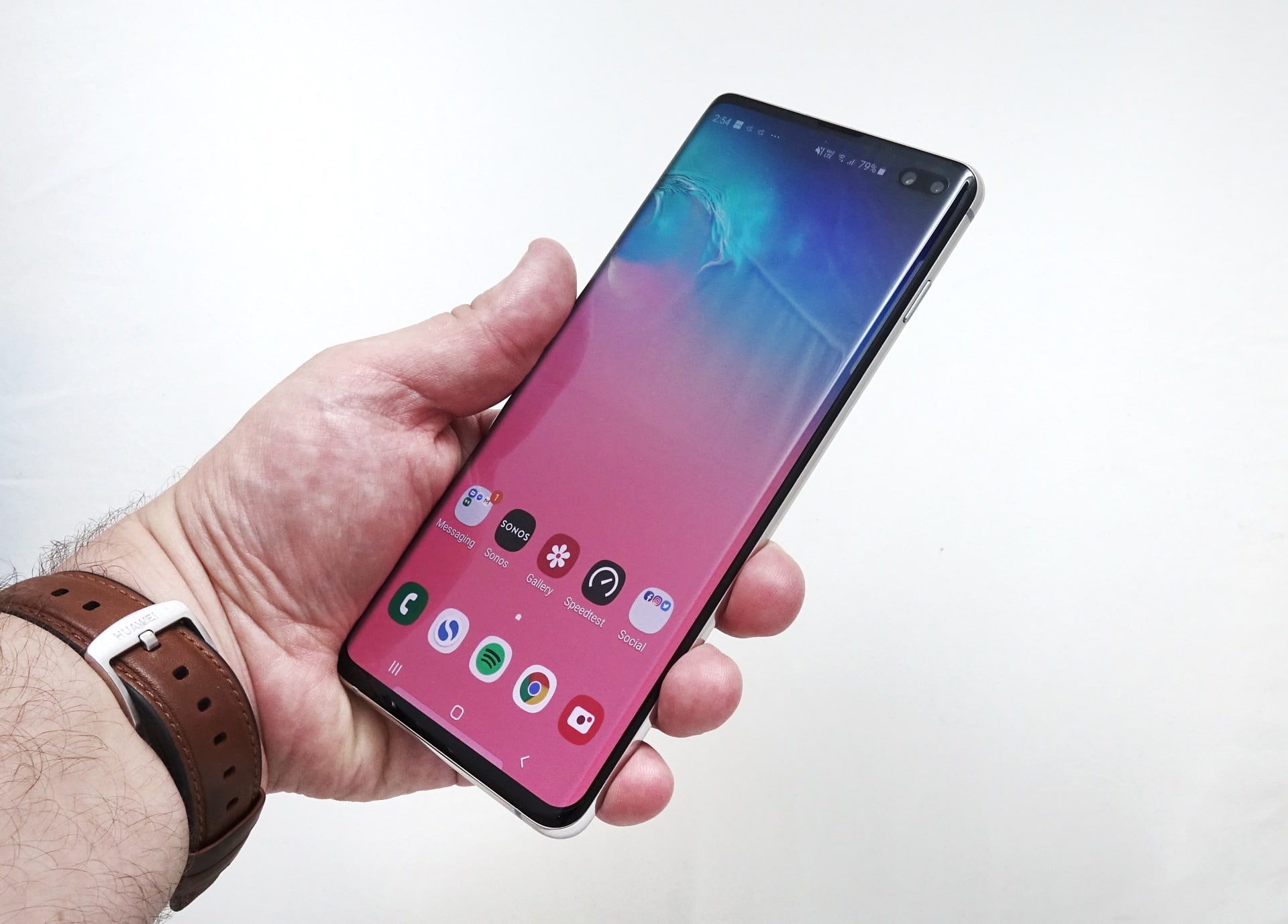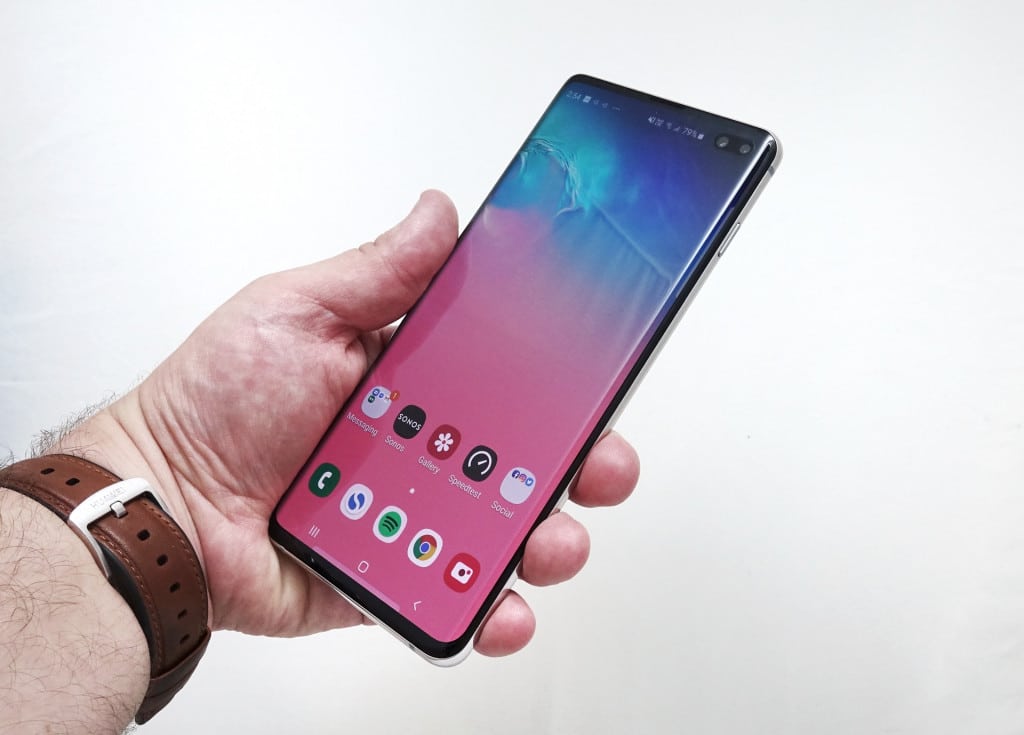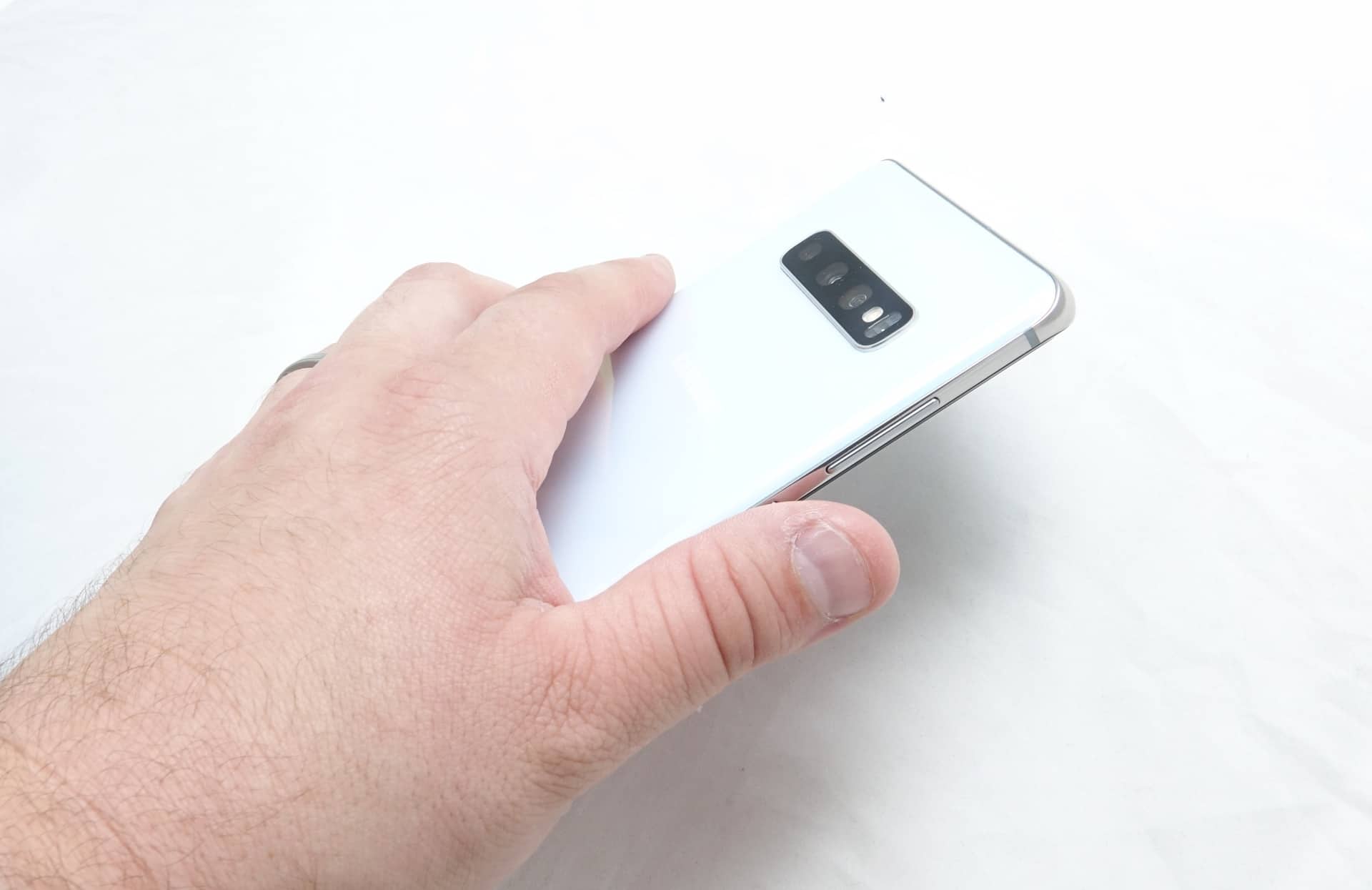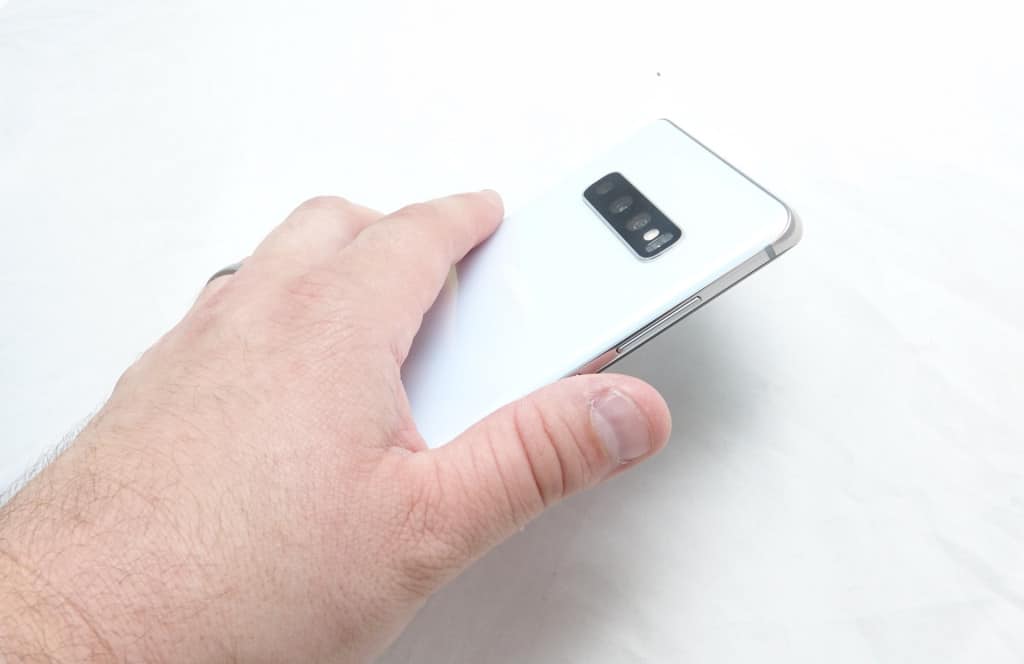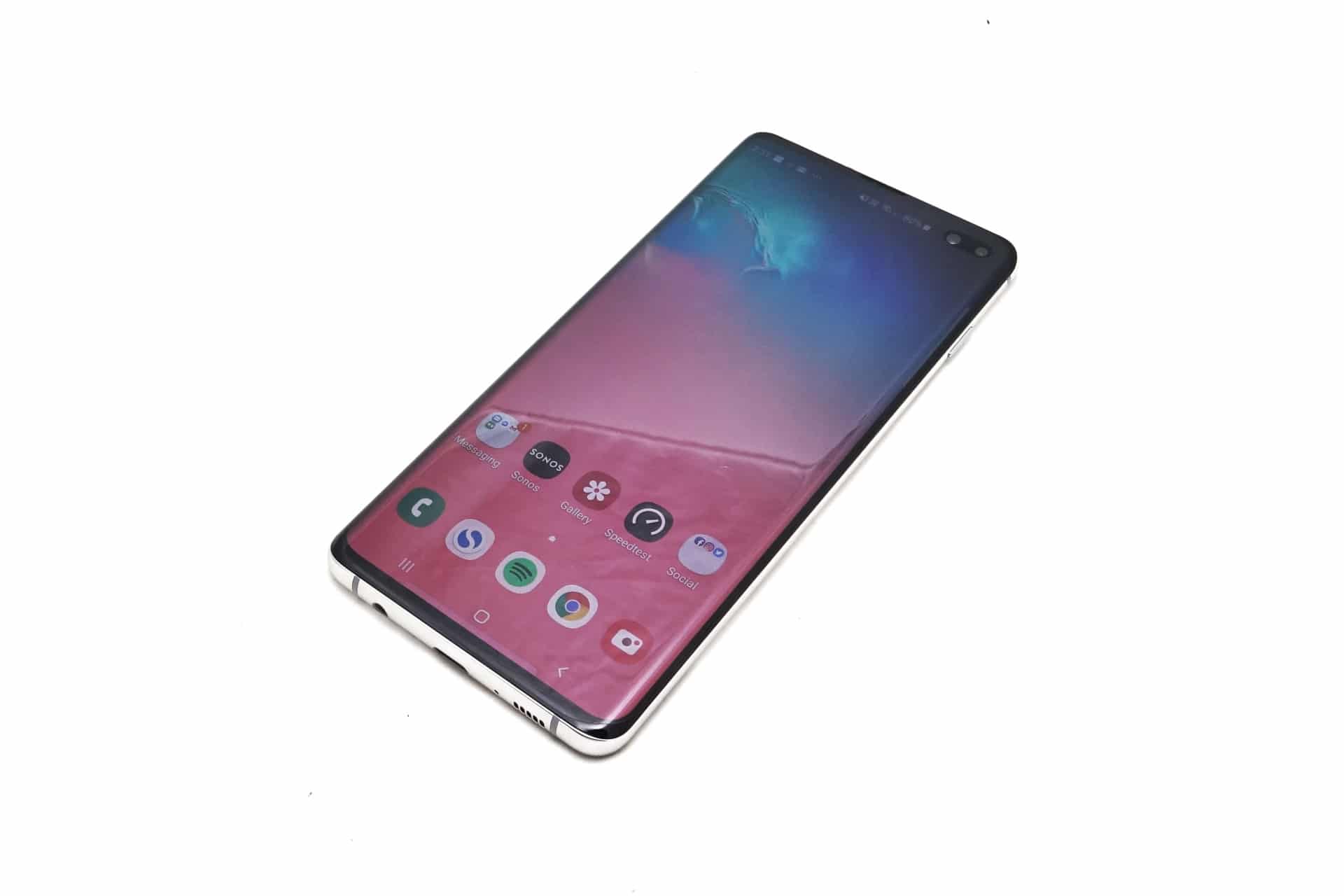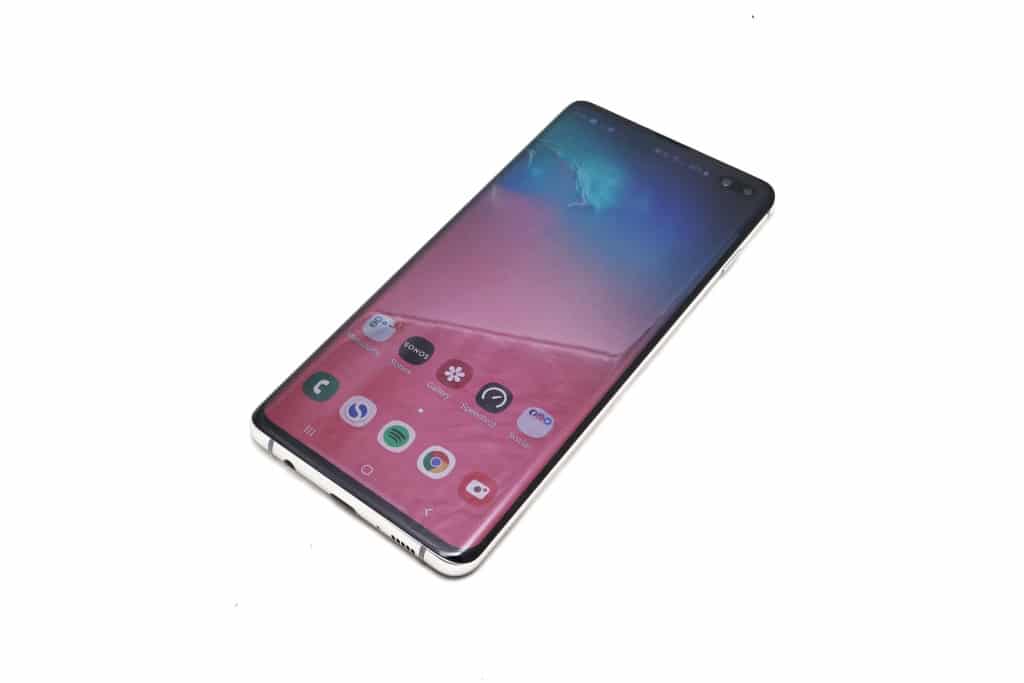 The good
Fantastic balance in the hand
Excellent screen
Pretty great camera for the most part
Android is slick and easy to use
Solid performance
Water resistance
Headphone jack still handy for folks who want it
The not-so-good
Camera loses details in low-light
AI camera needs work
Front-camera holes will irritate folks with OCD
Battery life could be better
Curved touchscreen picks up on extra screen touches fairly often
Fingerprint scanner isn't always great