The Oppo Reno 5G is Australia's second 5G phone, but it's our first 5G review. How does it shape up, and is it the most premium Oppo yet?
The 5G era has begun, and the first devices to jump onto this new network are here. They're faster, more capable, and more premium. And they're also a little more pricey than some other smartphones out there, attracting a premium because they're 5G.
One of Australia's first is the Oppo Reno 5G, and Oppo's first take on the 5G era, and while Oppo is a brand that has made itself known in the budget and mid-range world, the Reno is clearly a move to distinguish itself as a premium smartphone maker. At $1499, it's probably the most affordable of all of the 5G phones out at launch, but is it worth checking out?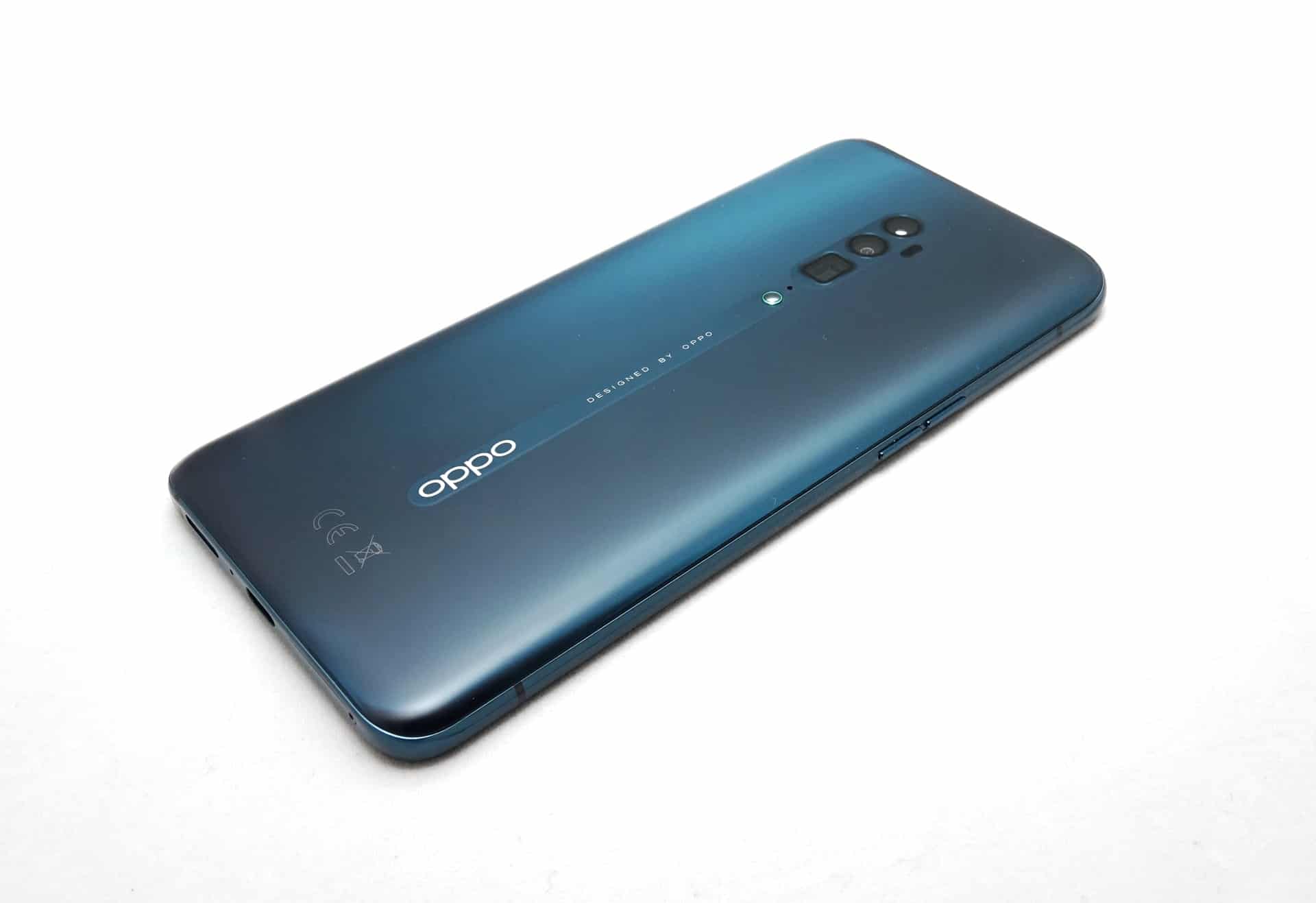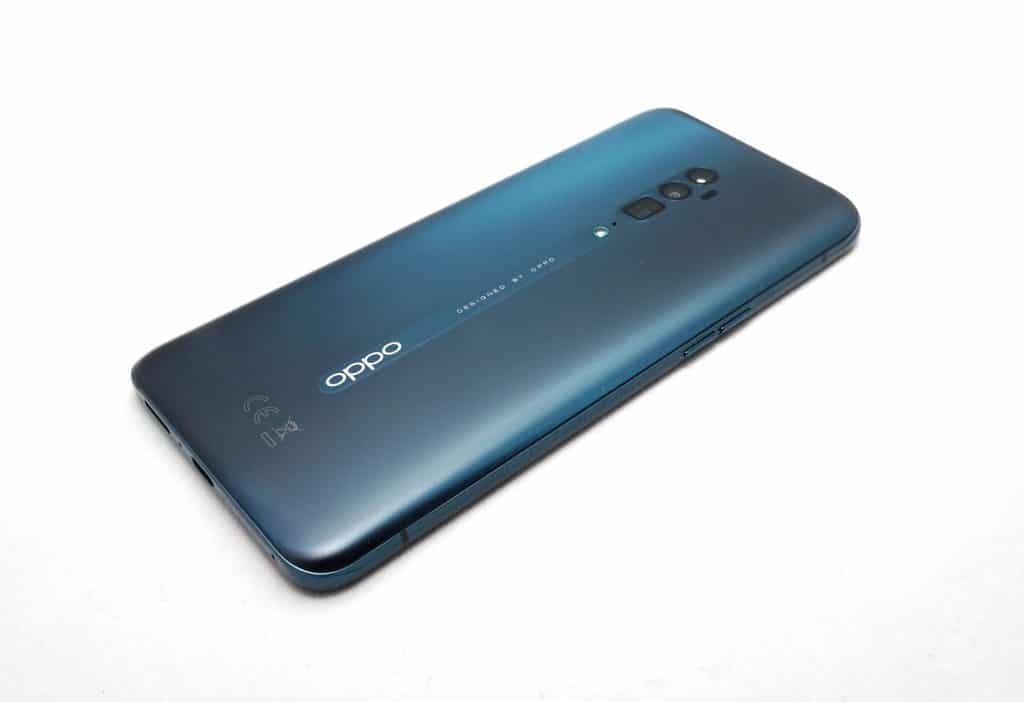 Design
Oppo's beginnings tended to centre around iPhone clones, but recently, the company has really started to find its own identity, and the Reno 5G continues that.
Much like so many phones out there, the idea with the Reno 5G is a full-screen phone, with the only buttons found on the edges, but while most brands adopt a notch for the camera and speaker, Oppo is doing things differently.
Similar to what it did on last year's Find X, the Oppo Reno 5G is a all-screen phone, with no notch at all, and 6.6 inches of screen. There's still a speaker at the top and bottom, but while the bottom speaker sits on the edge of the frame, the top speaker is barely noticeable under the screen at the top.
And as for that front-facing camera, it sits in an automated shark fin that moves out of the frame of the phone into place to look at you when selfie mode is kicked in. It's electronic and fairly snappy, and when you don't need it, the fin moves back down to join the rest of the body. It also moves into place if you need to fire the flash on the camera, because that's where the flash is held, as well.
Outside of this cute little electronic servo of a fin, the phone is fairly simple and definitely easy on the eyes, offering a glass and metal body that's a little slippery but very easy to hold, plus three cameras that sit flush with the body and don't jut out at all.
About the only stray feature on the Oppo Reno 5G is a tiny little metallic bump on the back, which is there to prop the phone up from a surface, and help prevent scratches to the lenses of the camera.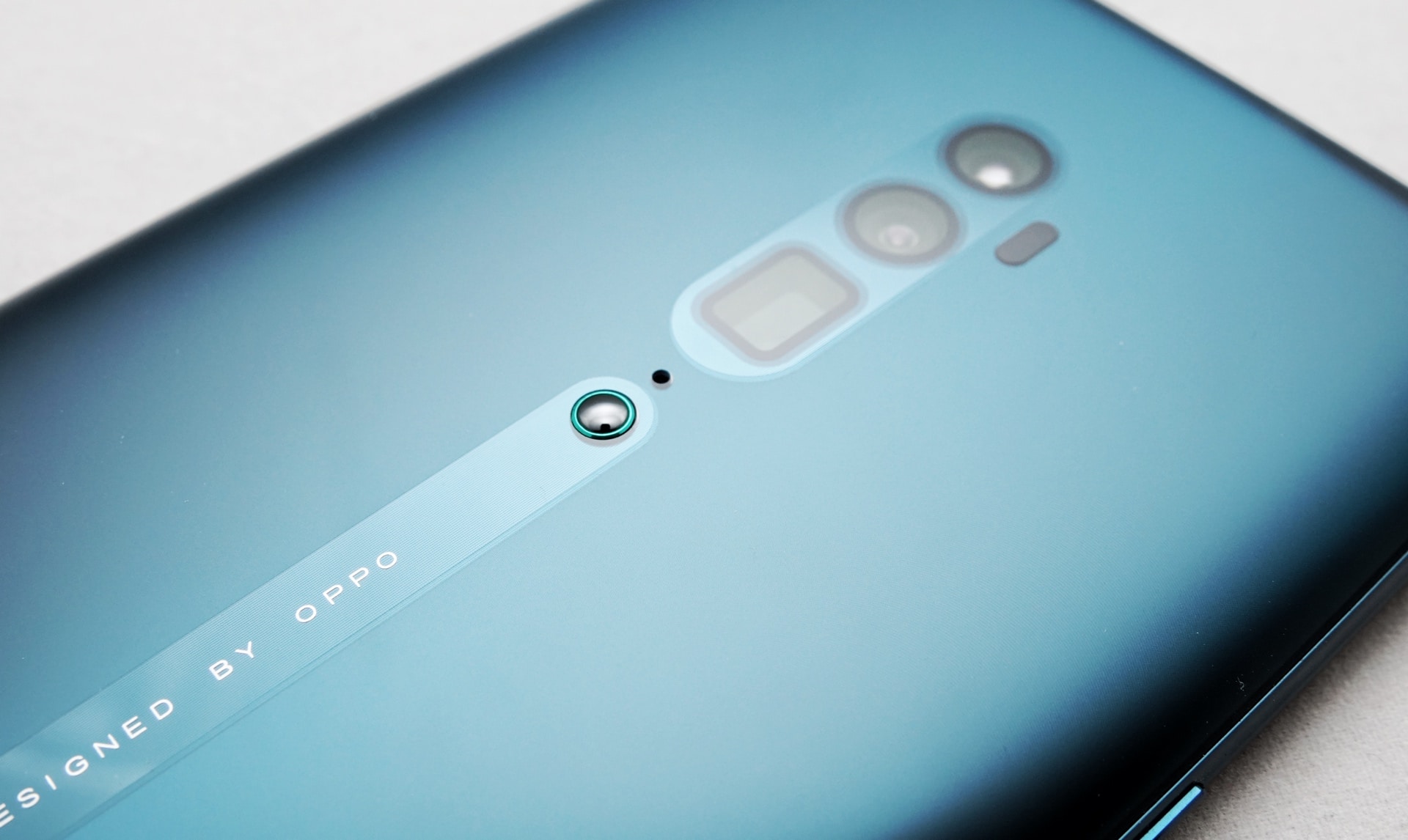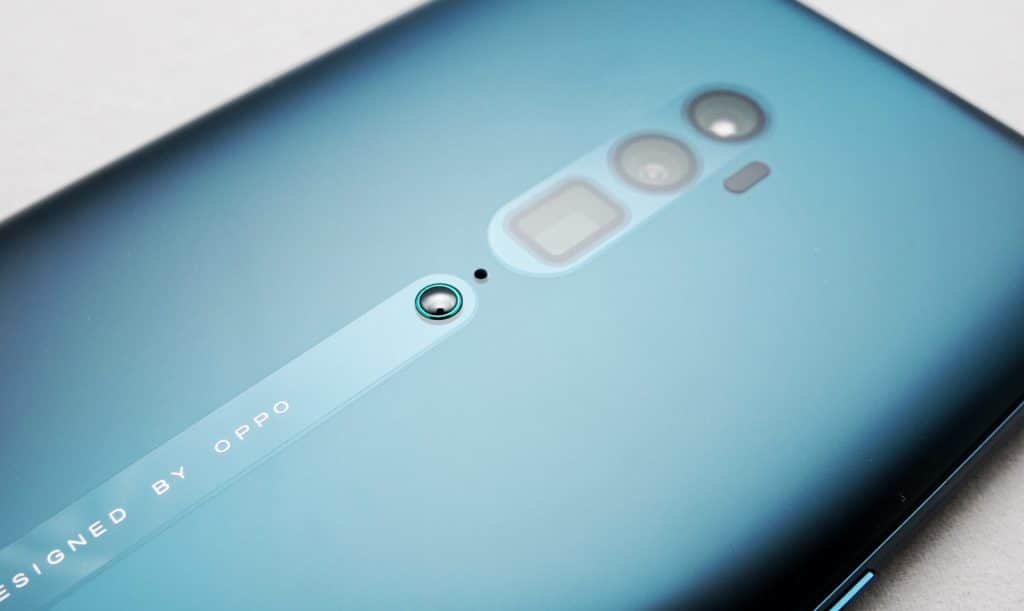 Features
Under that 6.6 inch screen, Oppo has used a Qualcomm Snapdragon 855, an eight-core chip that makes the phone fairly high-end, especially given that it's paired with 8GB RAM and 256GB storage. If a quarter of a terabyte isn't enough for you, Oppo has left in a microSD card slot, making it possible to upgrade what's there.
Like most phones released at the moment, you'll find Google's Android available on the Oppo Reno 5G, running as Color OS and based on Android 9.0 "Pie".
The aforementioned camera is a rather interesting assortment of modules, with three cameras sitting on the back of the Reno 5G (and consequently the 4G version, the Reno 10x Zoom), providing stills for both a 48 megapixel F1.7 standard angle camera, 8 megapixels F2.2 for a wide-angle, and 13 megapixels F3.0 for a periscope telephoto zoom, all of which can come together to process into a 10x hybrid zoom, with as much as 60x digital zoom.
Video camera support handles 4K Ultra HD video at 60 frames per second, and there's also a front-facing 16 megapixel camera for those big selfies.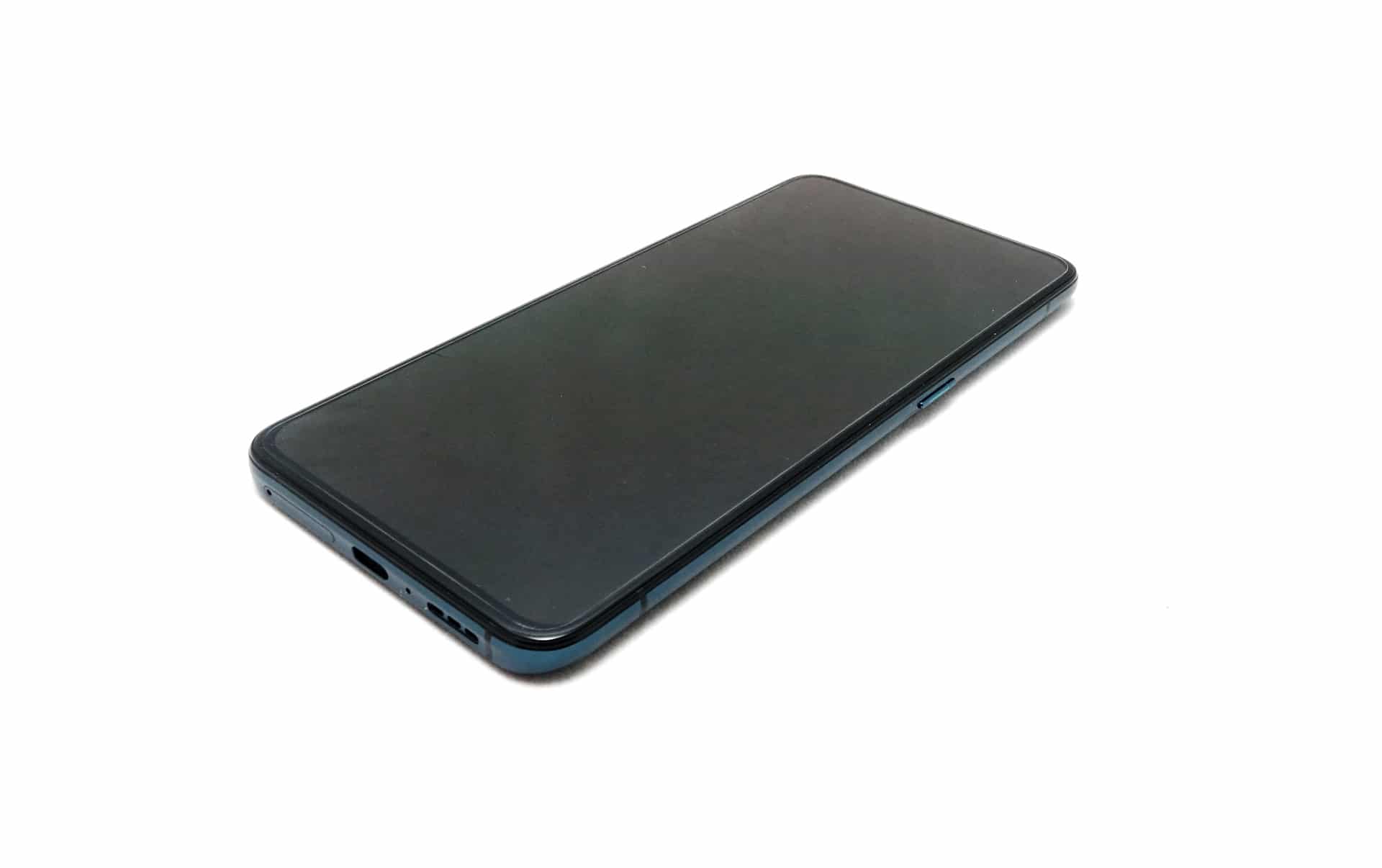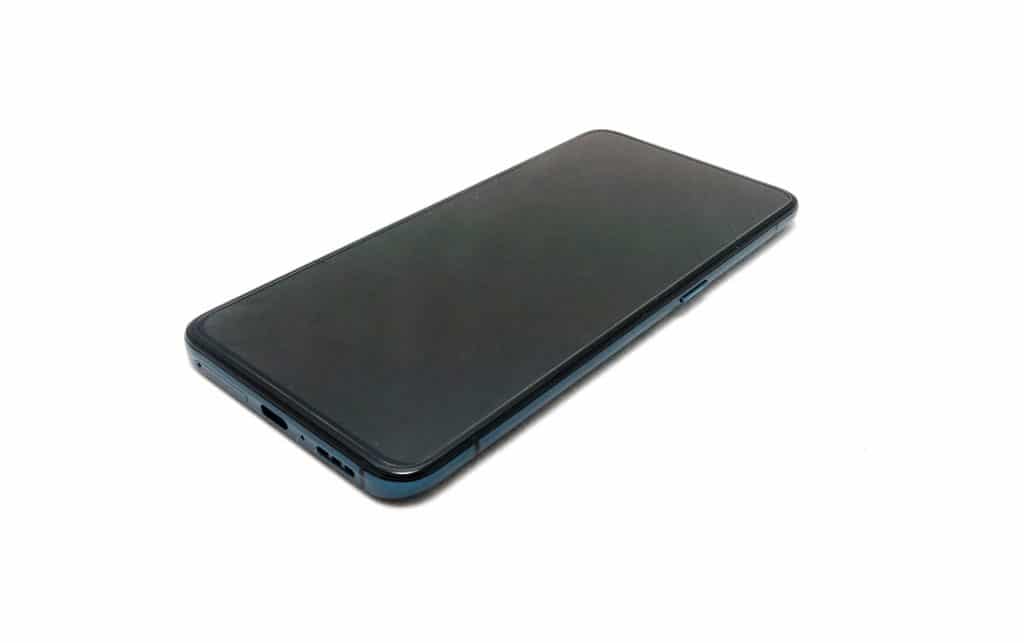 Wireless is catered for with a little more than most phones, supporting Bluetooth 5, 802.11a/b/g/n/ac Wi-Fi, GPS, Near-Field Communication, and support for 5G, making up that "little more than most phones" side of things. Specifically, that's an Oppo Reno 5G thing, but it will talk to 4G and 5G networks, so don't worry about compatibility. If your network only supports 4G now, it will connect on 5G when it does. At the time of the launch of the Oppo Reno 5G, that was something only Telstra had, but we're sure that will change.
There's also a fingerprint scanner built into the screen, as well as one port, the Type C USB port for charging and data, as well as a pair of Type C headphones.
All of this sits under the 6.6 inch AMOLED screen supporting a resolution of 2340×1080, which in turn provides a pixel clarity of 387 pixels per inch.
The Oppo Reno 5G weighs a hefty 215 grams and includes a battery you can't removed, rated for 4065mAh.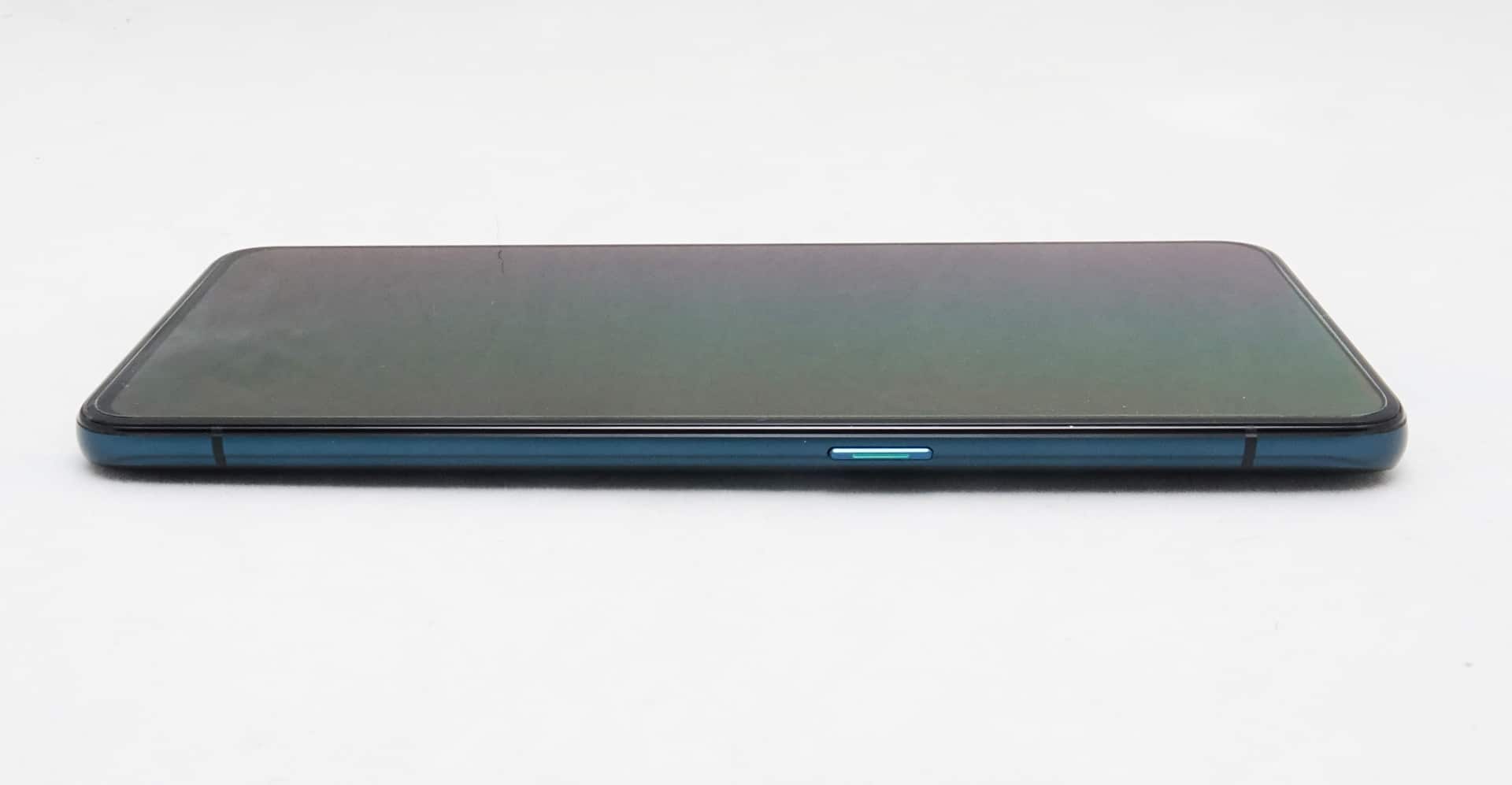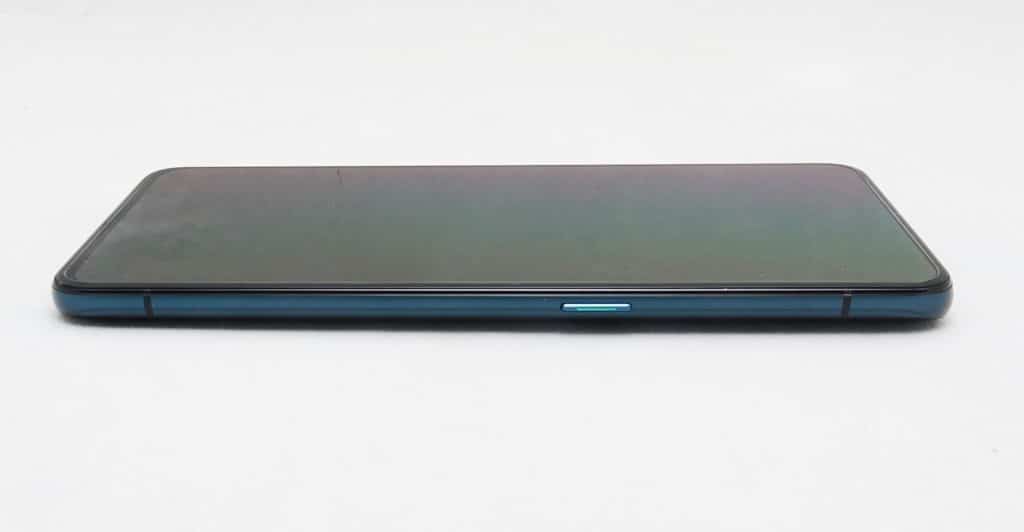 In-use
With the specs out of the way, you can get stuck into using the Reno 5G, which comes across as more like an Android than previous Oppo phones.
A deviation of Google Android, Oppo's operating system "Color OS" is in version 6.0, and it's a little different. While prior versions came across more like iOS, version 6.0 looks and feels both like iOS and Android, giving you either the several home screens of iOS or the app drawer of Android.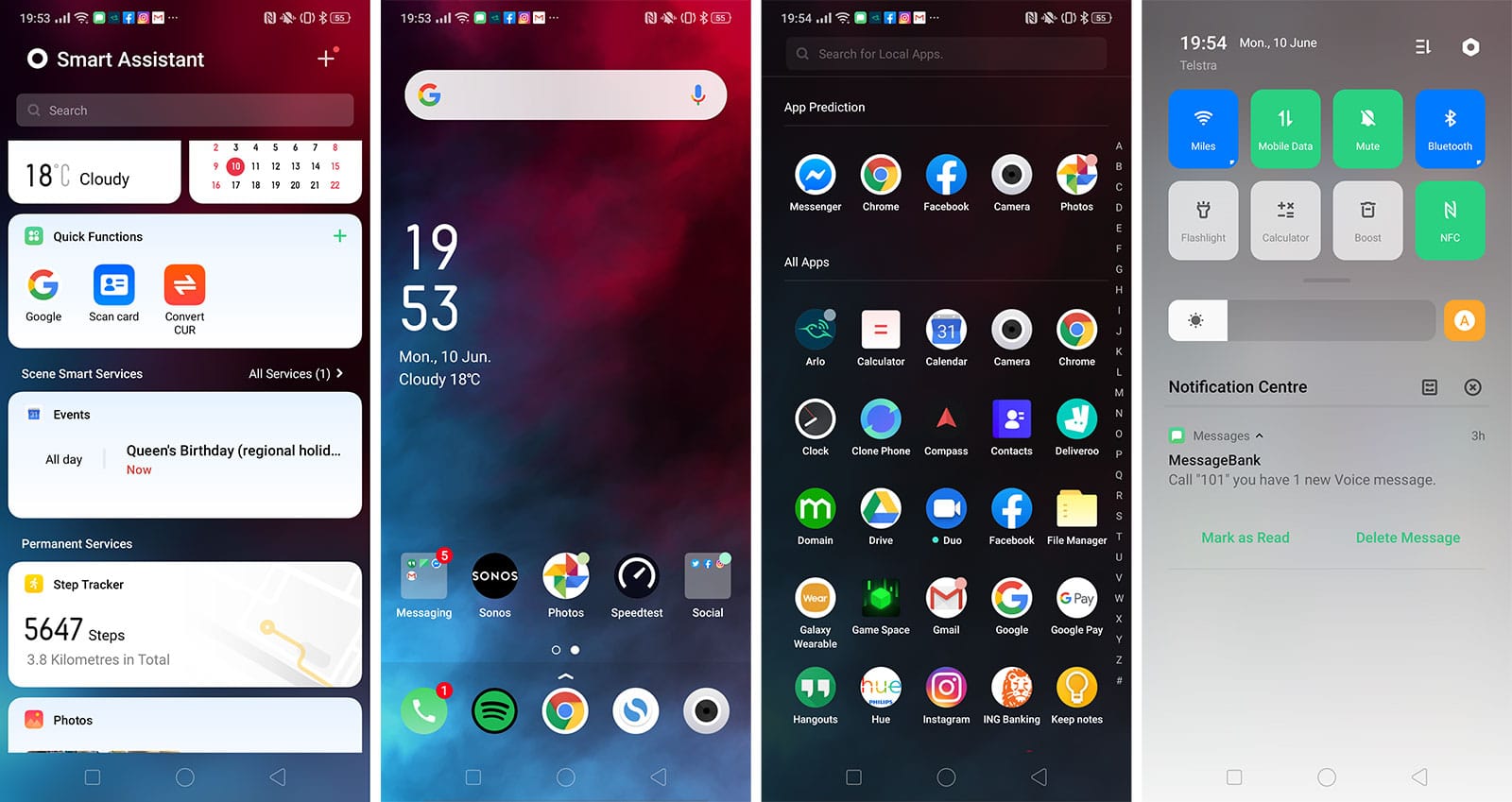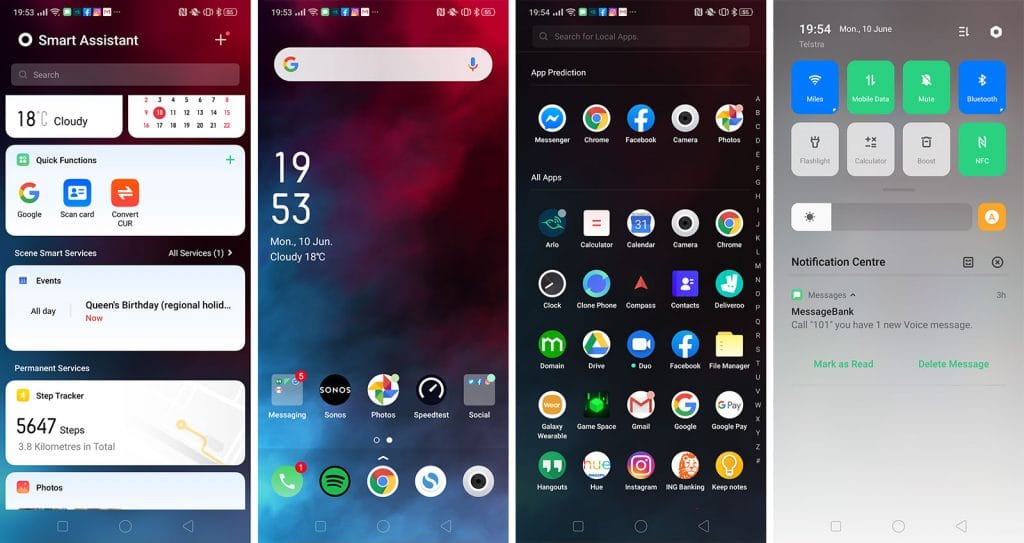 It's pretty clear Apple's iPhone is still being looked at for aspects of the interface design, because when you swipe down from the top, you get a very Apple-inspired power control dropdown that even clouds the background and blurs things.
Fortunately, the Oppo Reno 5G is easy to get used to regardless of what you've come from, and the in-screen fingerprint scanner is accompanied by a facial scanner that works quite well.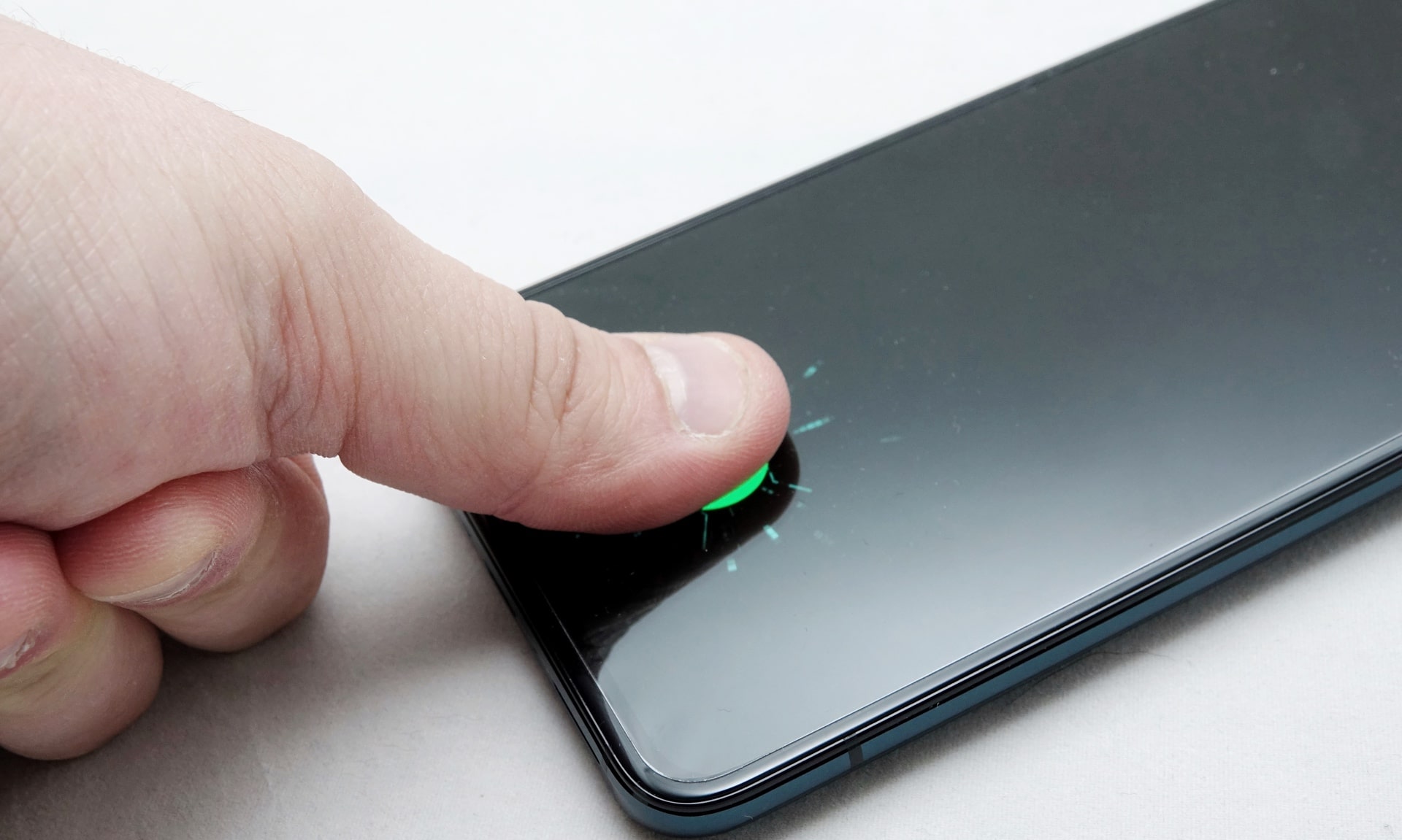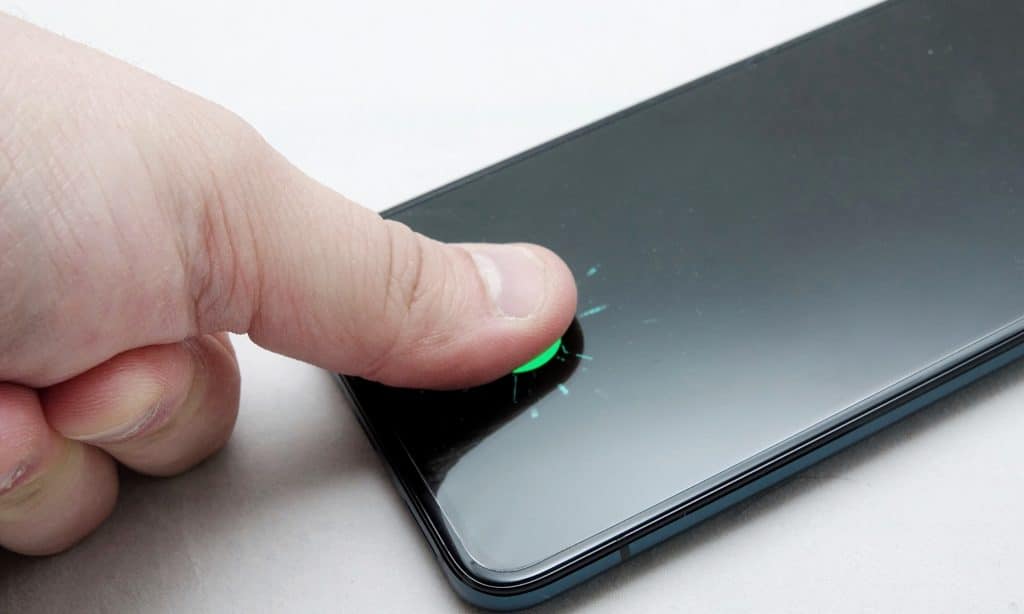 Performance
Armed with a high-end Qualcomm Snapdragon 855, there should be no surprise that the Oppo Reno 5G can handle its own, but its helped by the 8GB RAM sitting alongside.
That's a fairly solid combination, and basically makes it the best Oppo chip and memory spec yet, with this year's flagship Snapdragon and more than enough memory to make Android fly.
As such, we found pretty much solid performance across the board, with little to no lag as we worked across the apps, multitasking like a champion.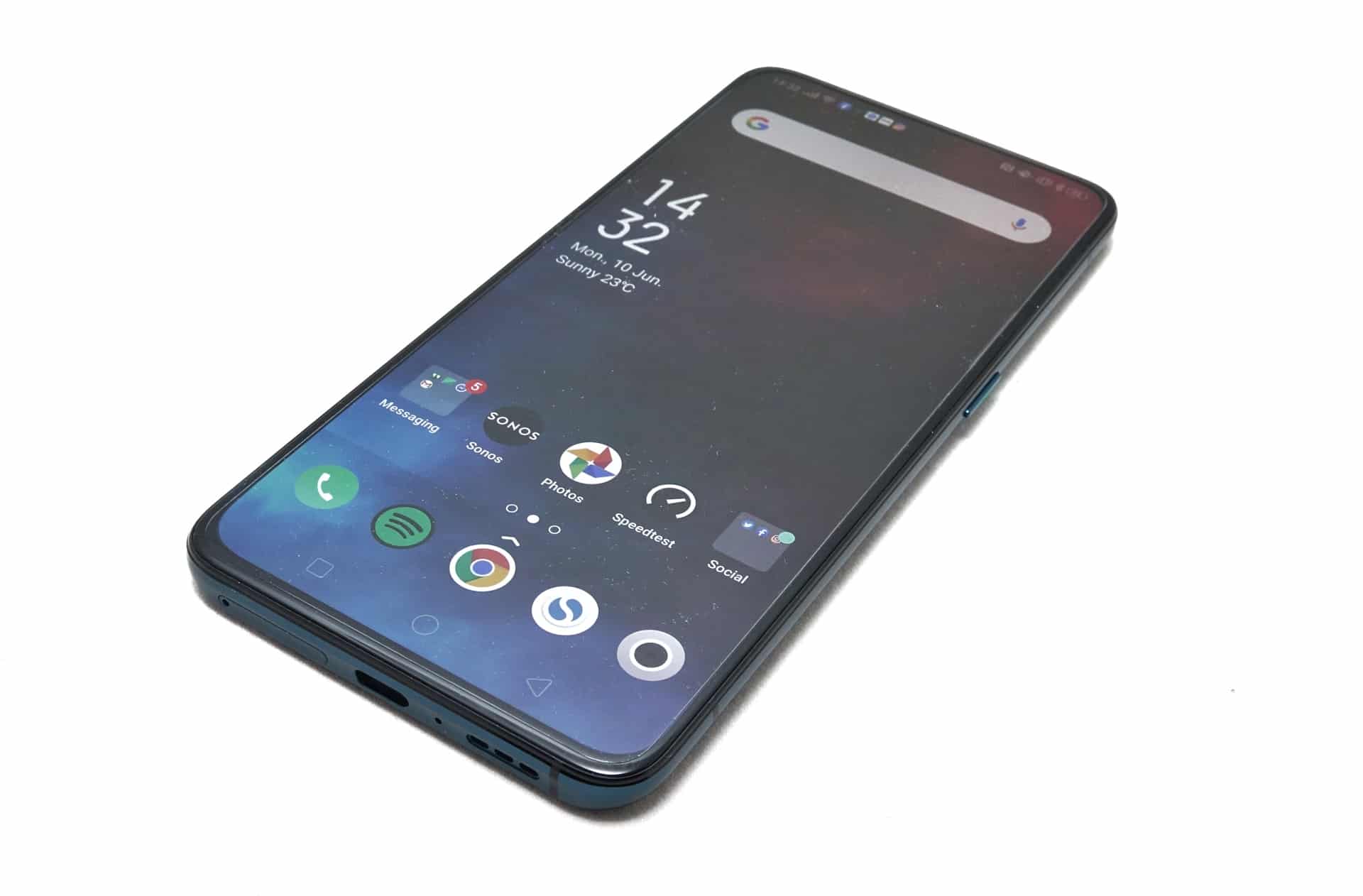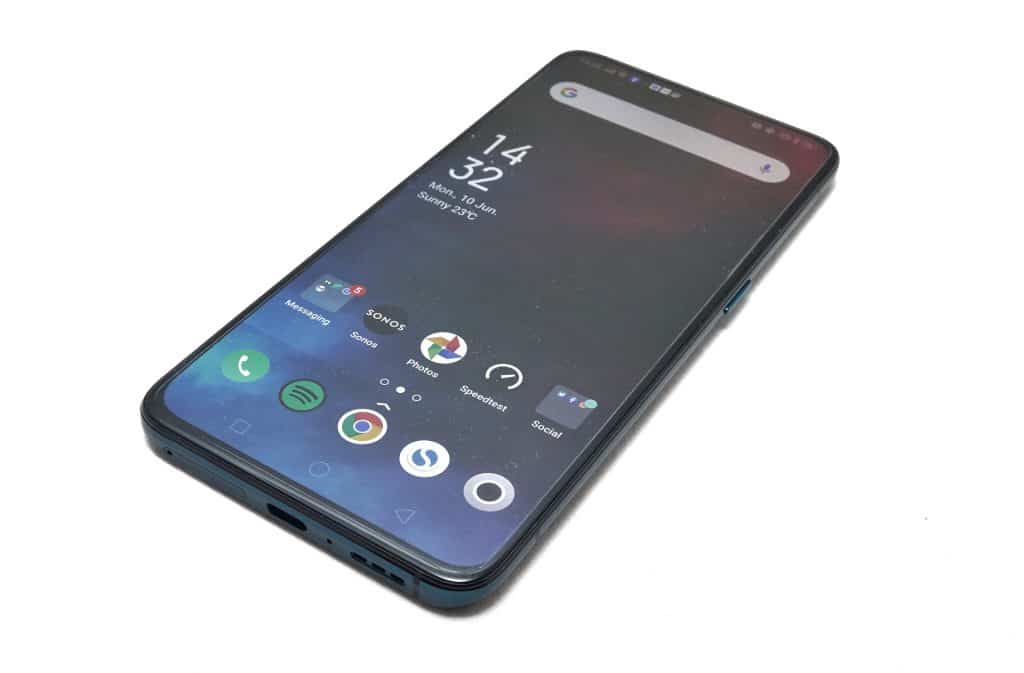 Mobile broadband, however, is where things get interesting.
While we normally throw our mobile performance in this section, we need a section of its own to explain the results, because they're interesting.
Why are they so interesting? Because the Oppo Reno 5G is the first 5G phone we're reviewing.
5G performance
It's a new era for mobile connectivity, because 5G is here. Faster than 4G and capable of more bandwidth, 5G is still in its infancy, with only one carrier supporting it as of June 2019. Chances are, it will stay that way for a few months, as well.
At launch (and at the time of publication), the Oppo Reno 5G could only achieve 5G speeds on Telstra, at least in theory.
We say that because while 4G is definitely capable, 5G has a big question mark over it, and we suspect the problem is one associated with the network, not with the phone itself.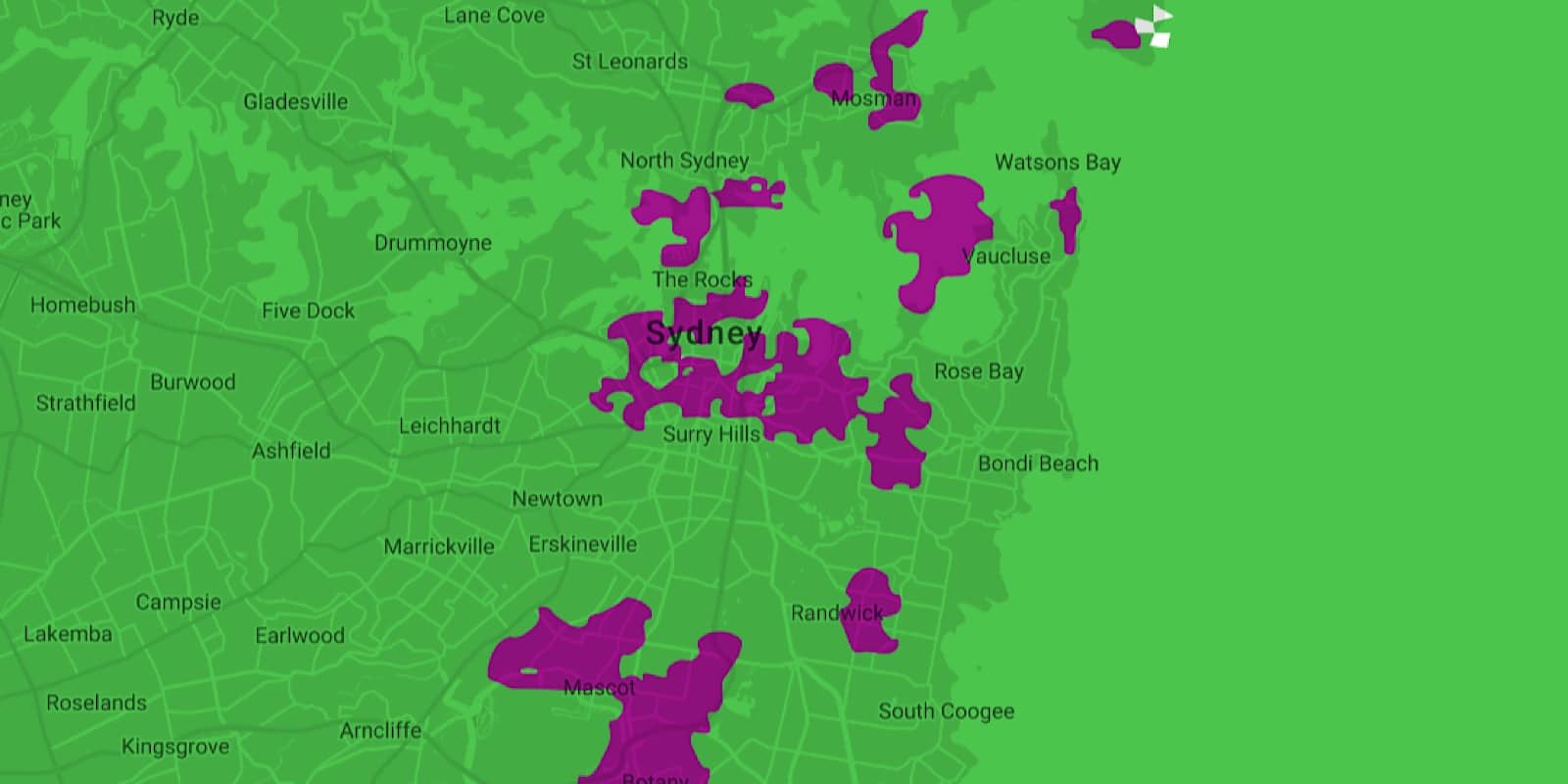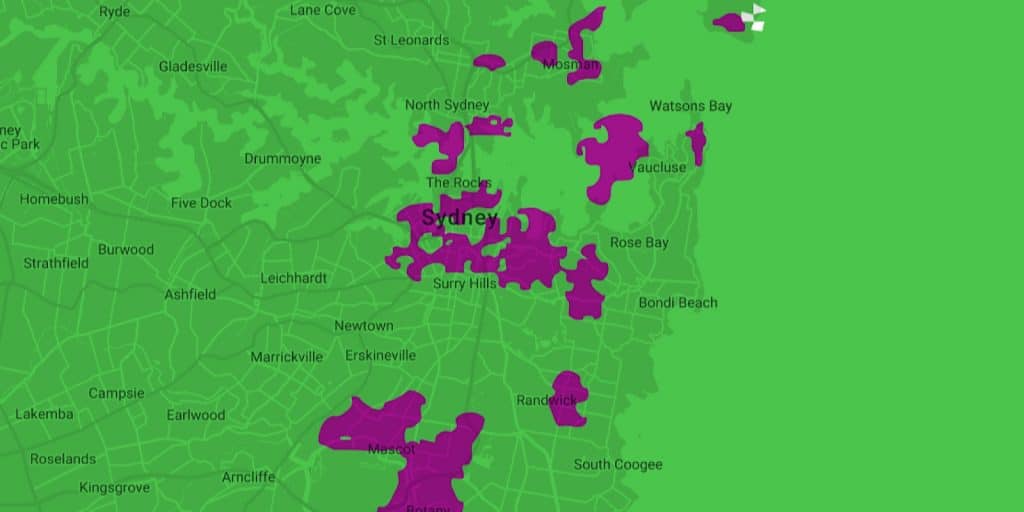 Locally, 5G's availability is in small pockets of the country, with Australia's capital cities getting very select places to connect to the 5G network, and a few other spots, as well. In Sydney where Pickr operates, those pockets are incredibly small, found a little bit in North Sydney, a little bit in the CBD, around the Inner West, and then the airport. That's it. We wouldn't call it the widest testing range, but it's what we have.
When you head out to these spots, you can generally find full 5G bars waiting for you, even if the speeds aren't quite up to that same strength. Testing the Oppo Reno 5G on Telstra 5G, the maximum speed we saw on offer was just over 500Mbps, which is closer to Category 11 4G's 600Mbps maximum and a far cry from the 1.9Gbps Oppo showed at its launch weeks ago.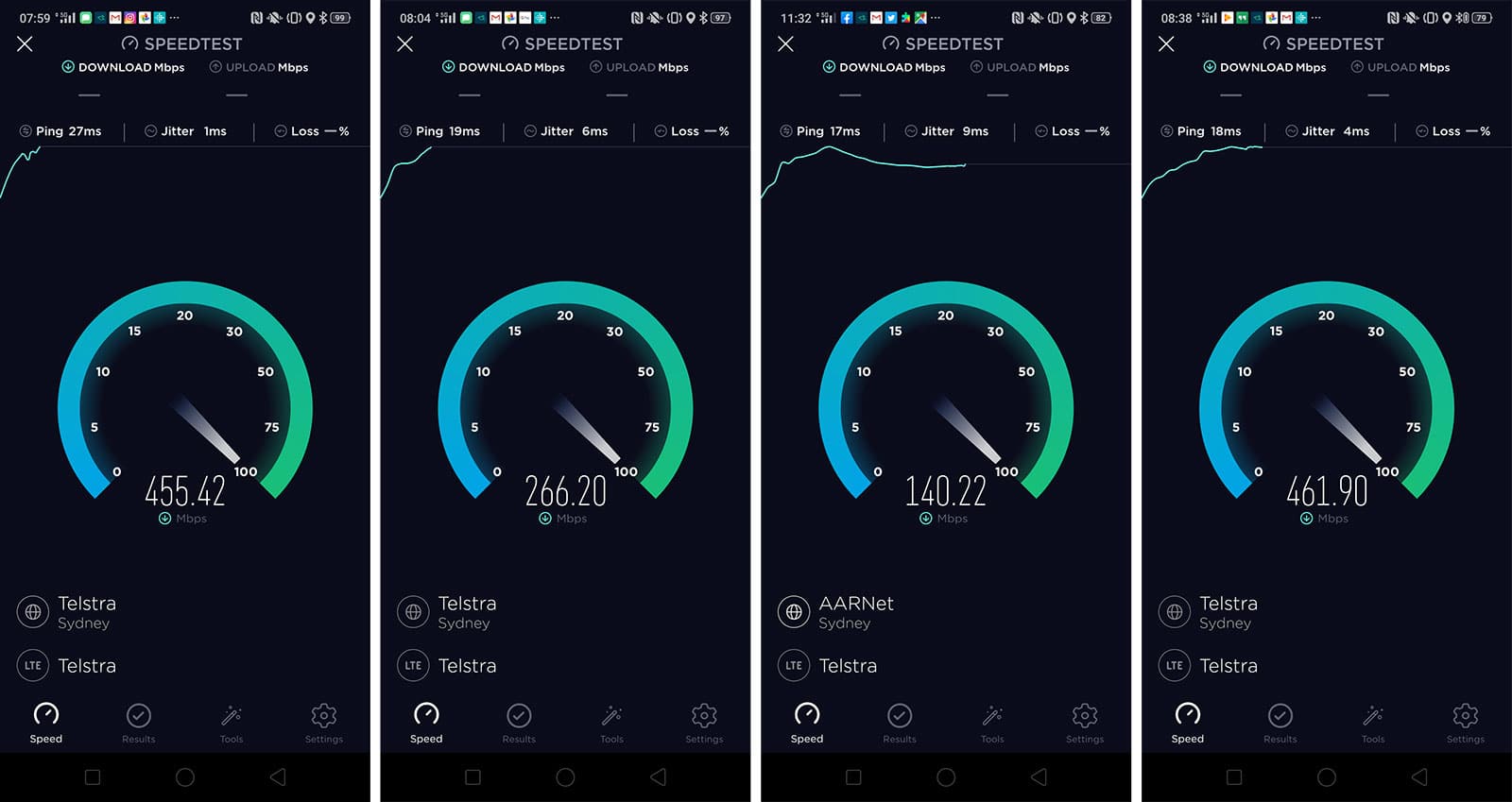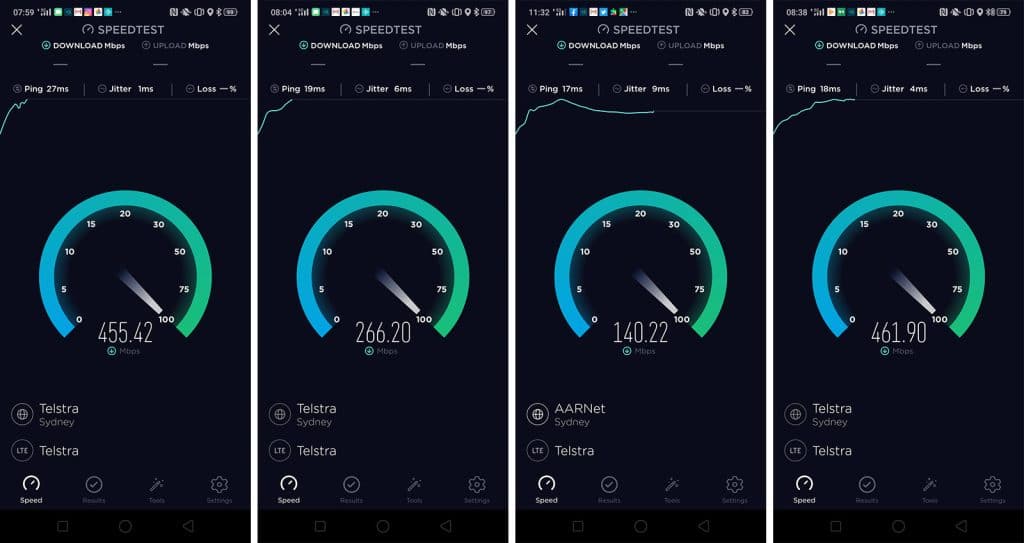 That's not to say that the 5G speeds we received on our tests are slow — they're not — but they're hardly the 5G oomph we've been led to believe 5G is capable of delivering.
At the moment, though, 5G performance is more like a decent 4G. It's definitely fast, but it's not what we've been promised.
And there are some catches, too.
Jumping between 4G and 5G often resulted in moments where we were disconnected from Telstra's network for minutes, often hitting closer to four or five minutes. At times when it did connect, 4G was running at speeds closer to 2G internet — possibly worse — running at well under one megabit.
We've tested aggressively and run numerous speed tests, tried connecting in different parts of town, jumping from 4G to 5G to 4G to 5G and back again, and we've done this several times. We've stood in different spots, tested, watched the speed drop, rise, drop, and cycled back. Rinse, repeat, rinse, repeat.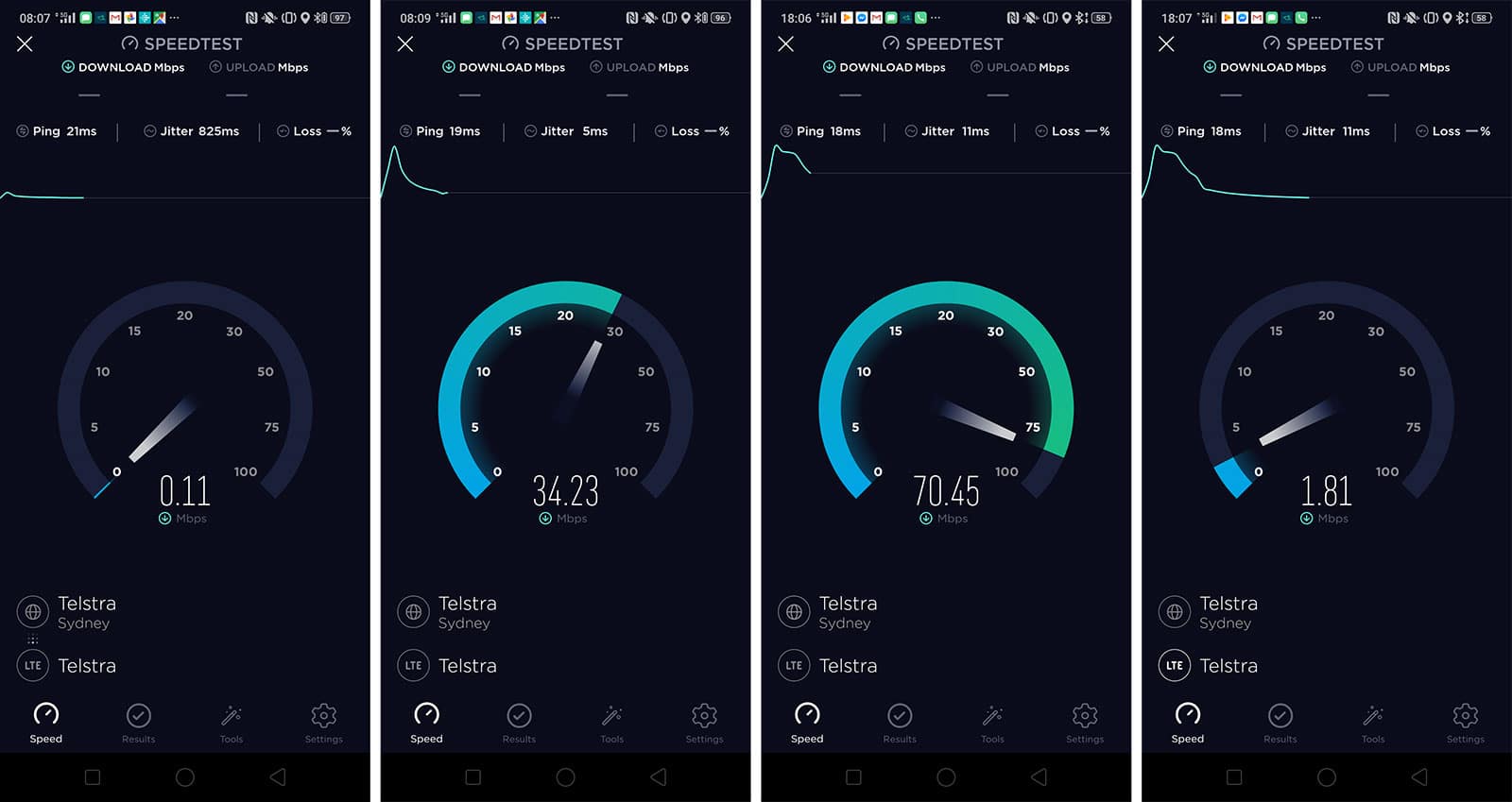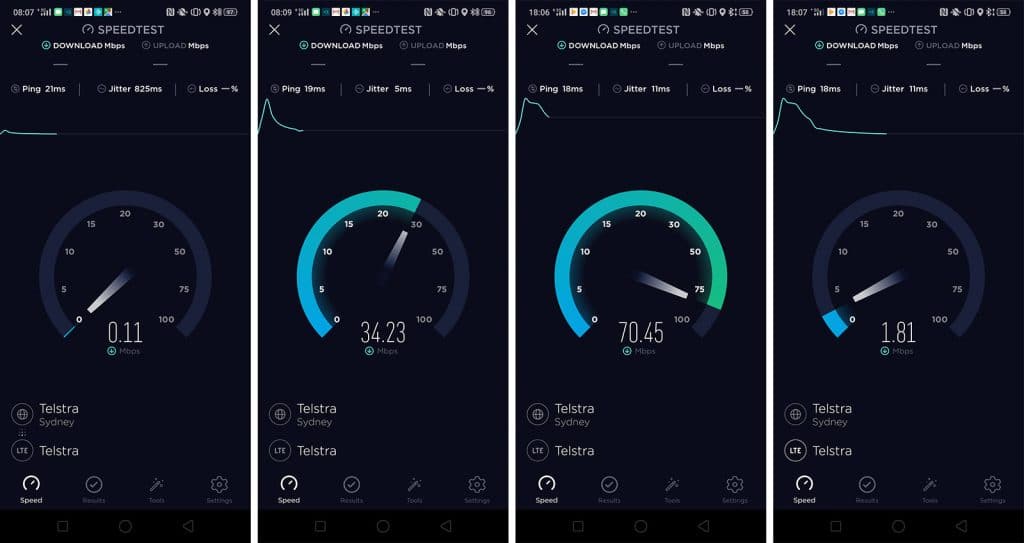 Here's the problem: we don't know if it's the phone or the Telstra 5G network that is struggling to give the goods.
In talking with other journalists, the feeling right now is that it's more likely to be the Telstra 5G network struggling than the Oppo Reno 5G, which delivers solid 4G speeds when it has sat on the 4G network for quite some time, and has shown some fast (albeit not amazing) 5G speeds on 5G connections, too. We've heard about similar speed issues on other 5G devices being tested locally, too.
Yet as the Oppo Reno 5G is the only 5G device we have, we only have that to go on. Based on the testing, our gut feeling is the Reno 5G is fast and the network needs improving. That should be good news to anyone considering this phone, though it also means waiting for it to perform might be part and parcel of the package.
Camera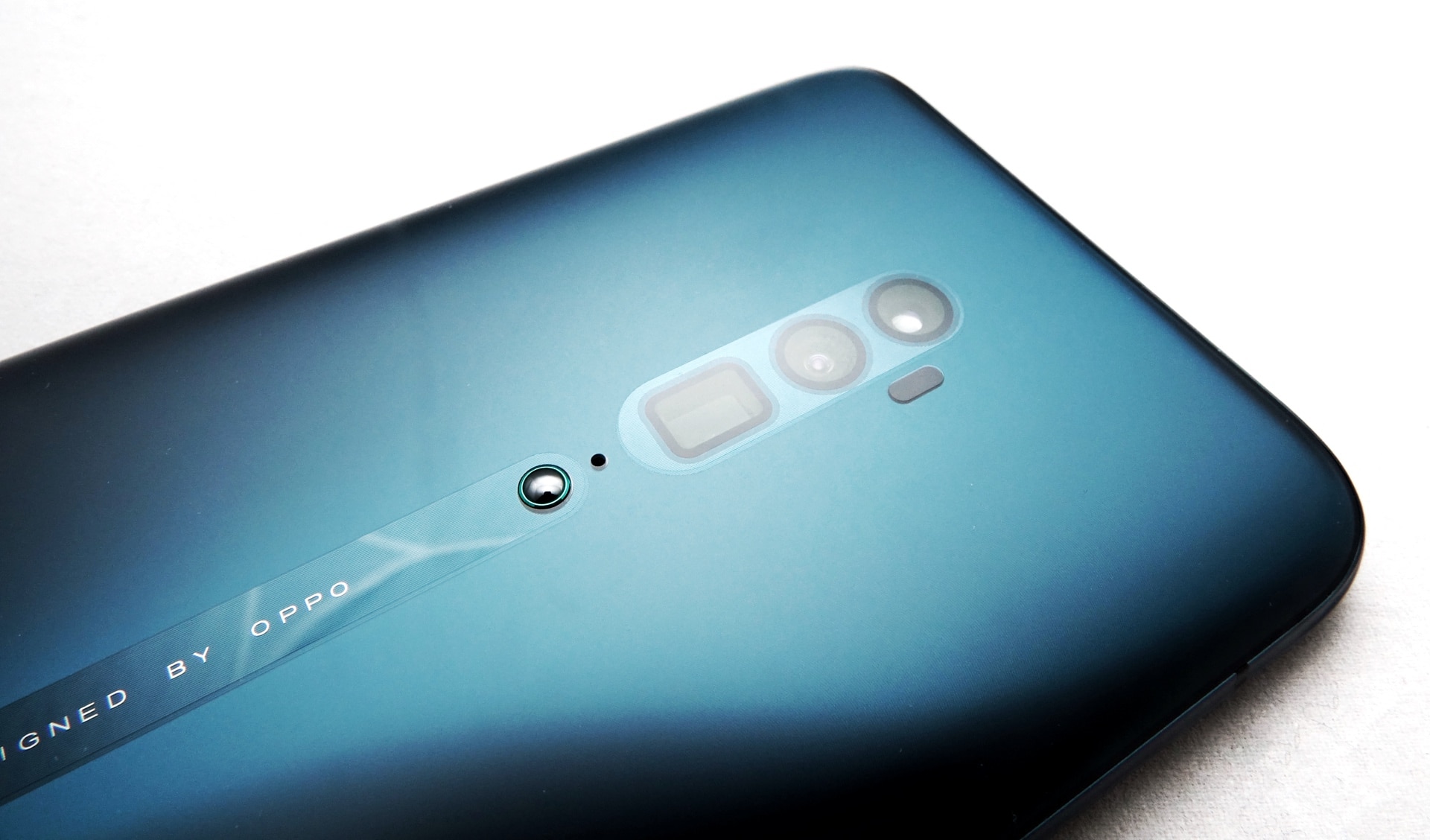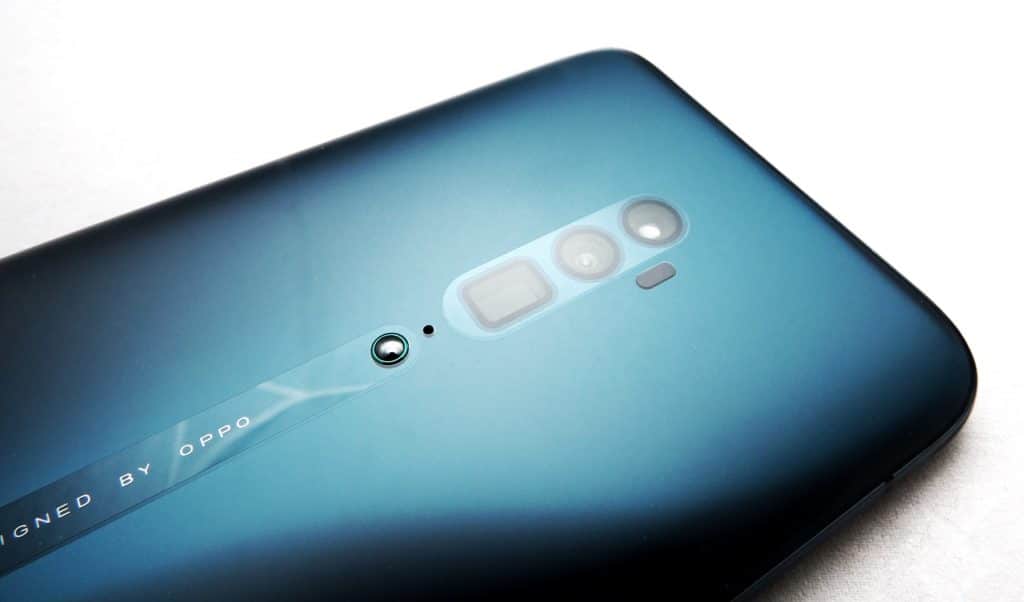 A new high-speed 5G modem isn't the only major part of the Oppo Reno 5G, because there's a totally new camera system, as well.
Something Oppo has been working on for quite a while, the Reno 5G (and its 4G sibling, the Oppo Reno 10x Zoom) includes a three camera system with a 48 megapixel standard angle camera, 8 megapixels for the wide angle, and 13 megapixels for a telephoto. While Oppo hasn't quite explained how it all works, the technology is supposed to come together for roughly 10x zoom that equates to 16-160mm.
That's the idea, anyway, and it uses some neat technologies to get there. There's obviously a big 48 megapixel sensor at work, and the telephoto lens relies on a periscope lens, meaning it has a little more depth to work with by placing the sensor and zoom slightly further back in the body.
The result, however, is a fairly capable camera that has a few bugs (more on that latter).
In daylight, the camera does very well, snapping sharp, vibrant, and clear photos without any problems, and allowing you to get close using the 10x zoom. Hey, Oppo has even decided to play the game Huawei tried with the whole digital zoom thing, adopting not just 50x zoom, but 60x. You probably won't use it, through, as it has very limited use cases, partially because the image is close, but just not that great.
We're not going to say the camera makes the best use of zoom that we've seen, and the results aren't as clear as Huawei's P30 Pro, which seems to handle zoom and clarity a little better, something that could happen from the glass being used.
As a point, Huawei's P series relies on Leica glass, while the Oppo Reno doesn't state the glass type used in its camera construction. So there's that.
At night, the image quality is acceptable though not always fast enough, with images frequently grabbing blur, especially for a phone camera in this price point. Not helping this, we found the light metre wouldn't always play nicely with what it couldn't see, and had to control the exposure at points to see anything.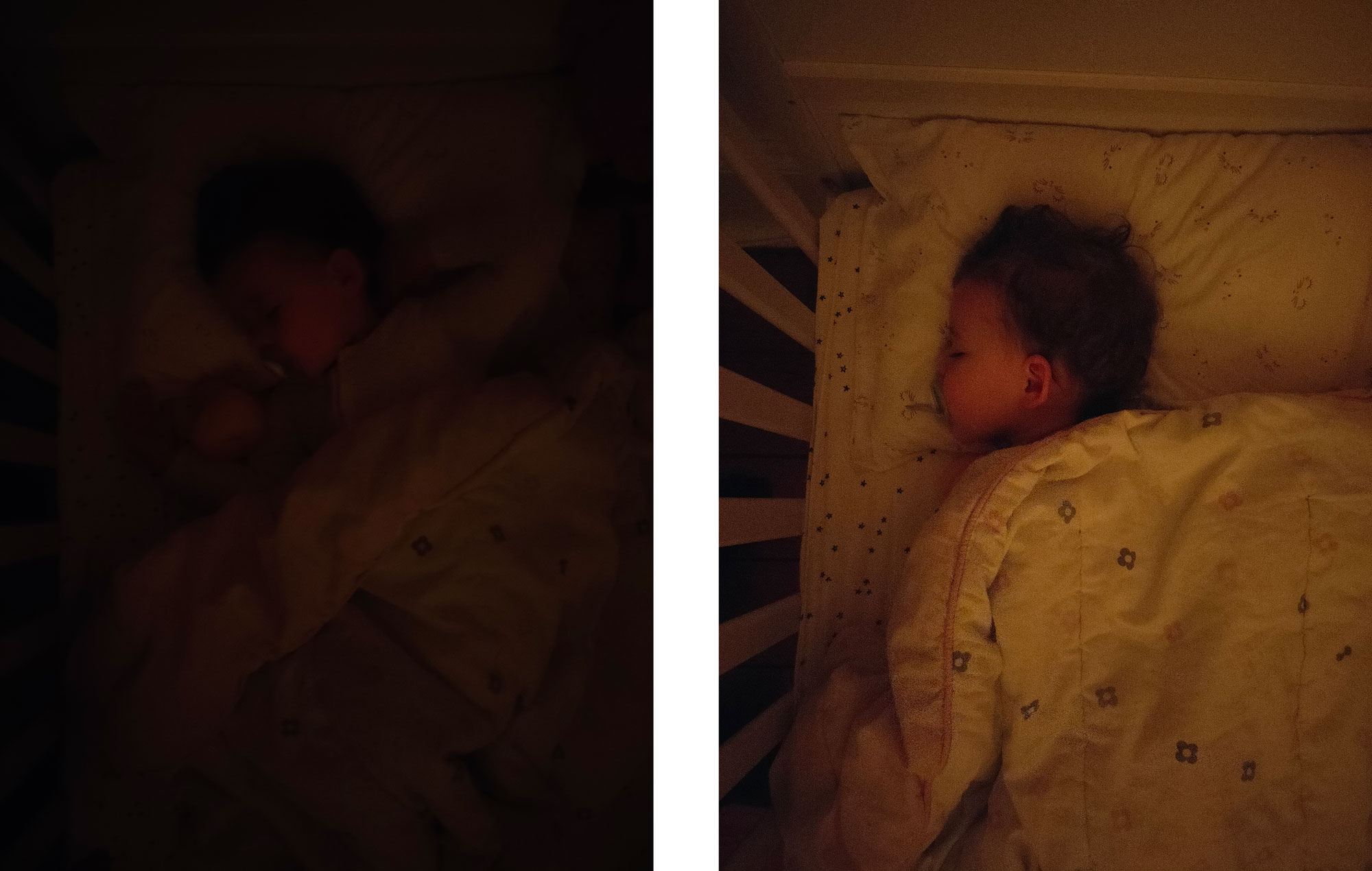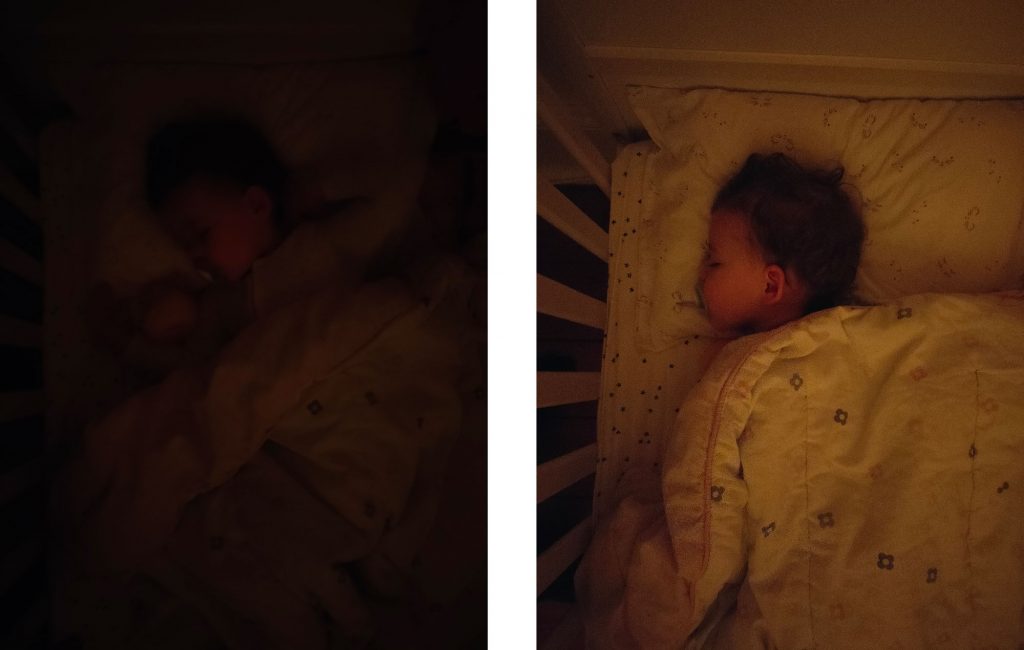 That's not to say the Oppo Reno 5G can't perform in low light, but rather that if it doesn't see the image through the screen's viewfinder, know that you'll have to turn the light up by changing the settings yourself.
As a point, there aren't many settings really to play with, even if there are a lot of options. Oppo has tried to find the middle ground between too simple and something else for this camera app, and we're not sure it's there. While the options are easy for whether you want a photo, a video, or a portrait style image with a defocused background (with other options available through the menu button in the camera app), the settings themselves can seem fairly limited, and you won't even get a choice of what resolution you want to shoot with. It's basically the full 48 megapixels with no zoom, or a choice of aspect ratio.
Beginners won't likely care, but folks who like to customise what they're seeing and know they're getting more than just digital zoom may be in for more of a shock, as those options aren't here.
We do like one thing a lot, though: the selfie wing. It's one of the cutest elements of Oppo's design, and means a selfie camera comes out the top only when you need it.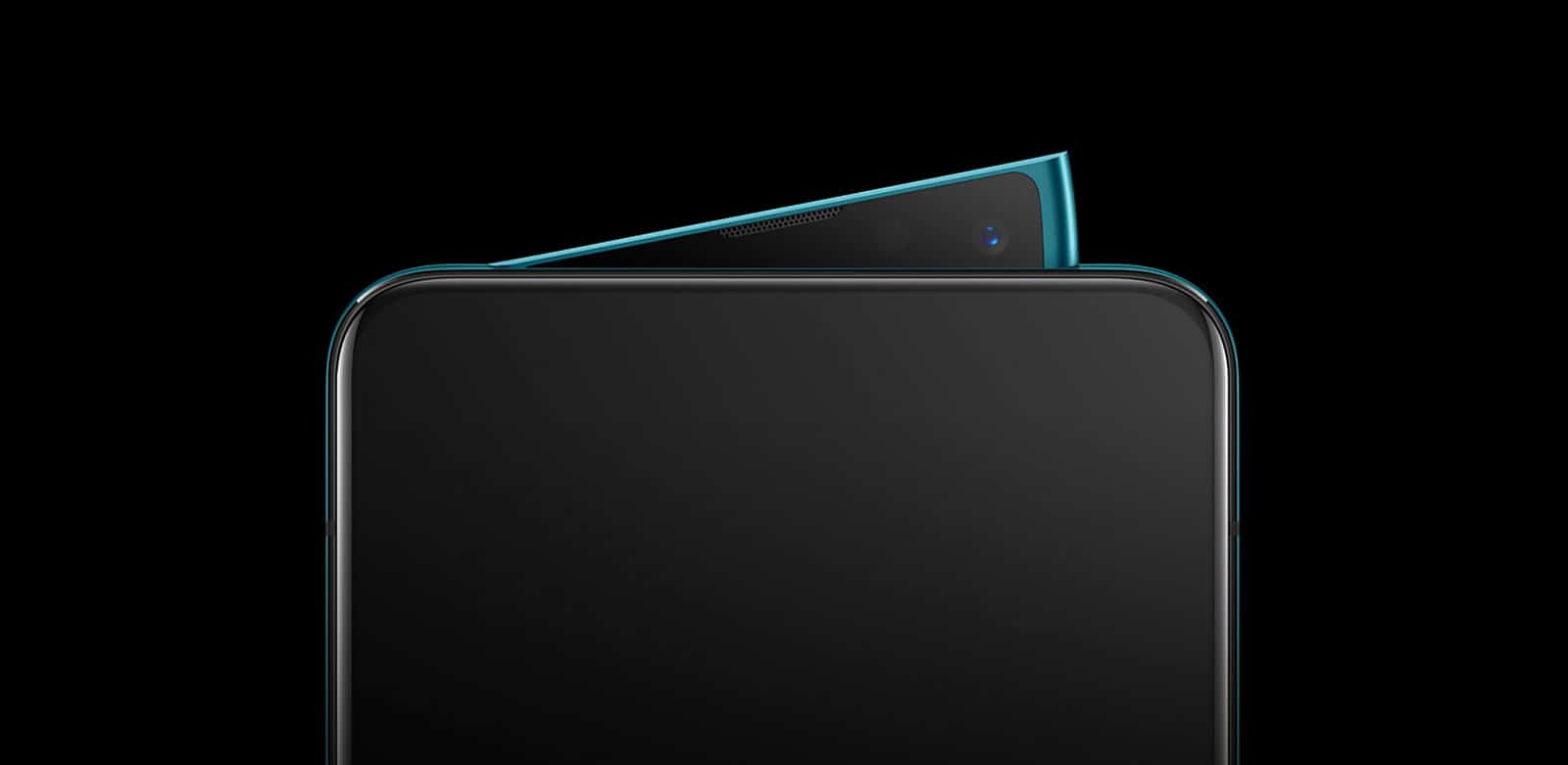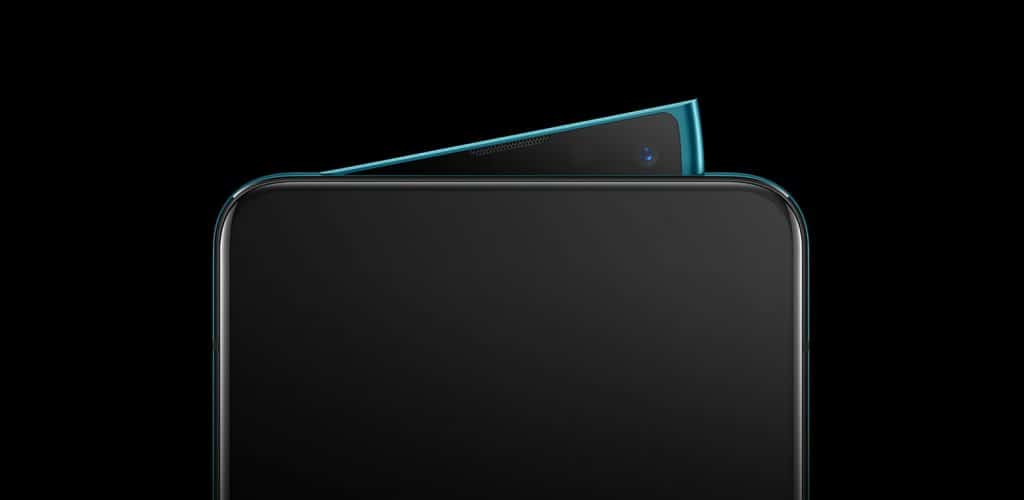 That selfie wing isn't just for the pictures of yourself, though. It's also for the flash. Unlike pretty much every camera out there, the flash isn't even part of the back of the camera, coming out only as and when it needs it.
Sufficed to say, if you accidentally trigger your flash on the Oppo Reno 5G, you'll know it because the selfie wing will electronically load in place.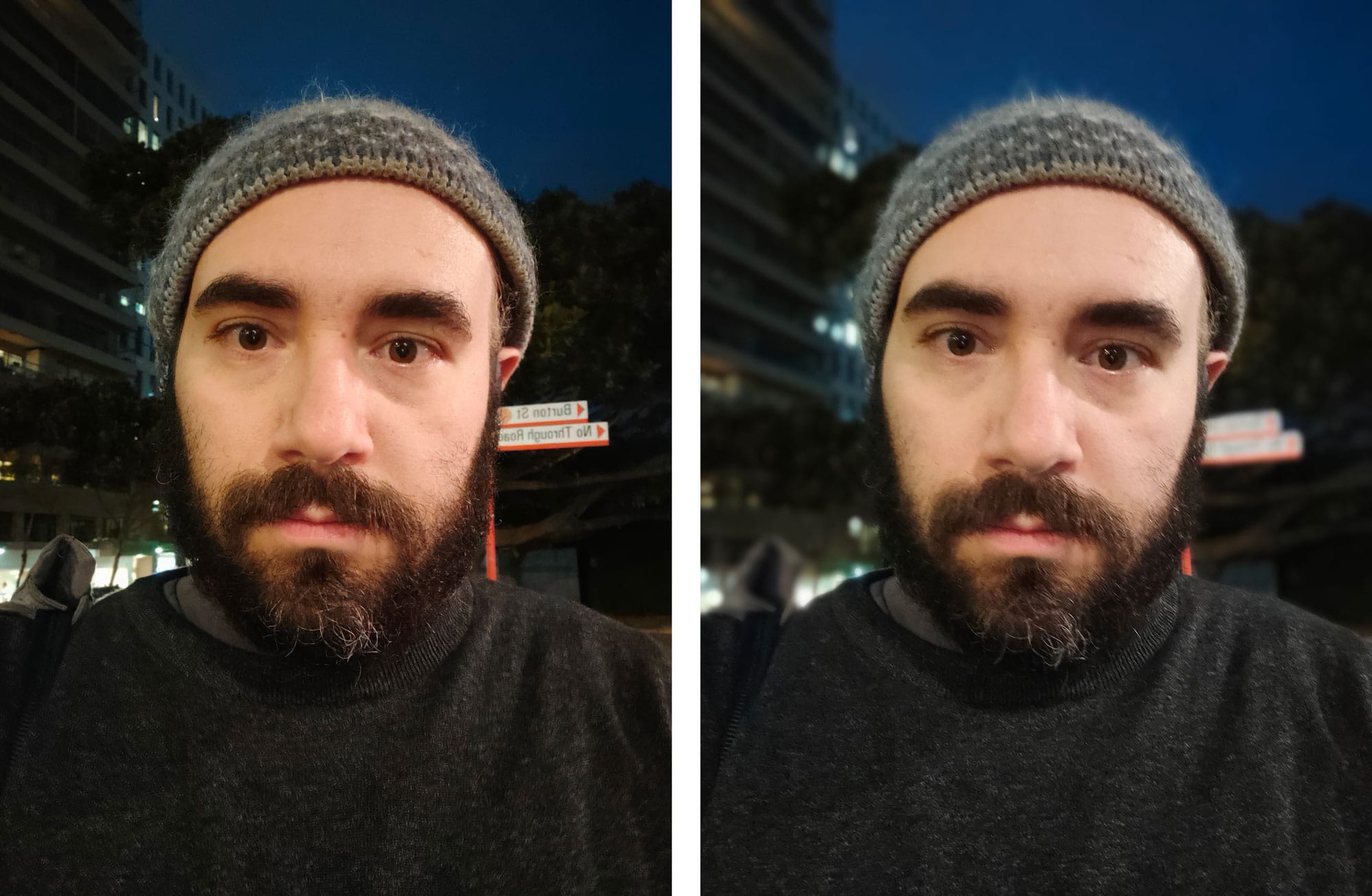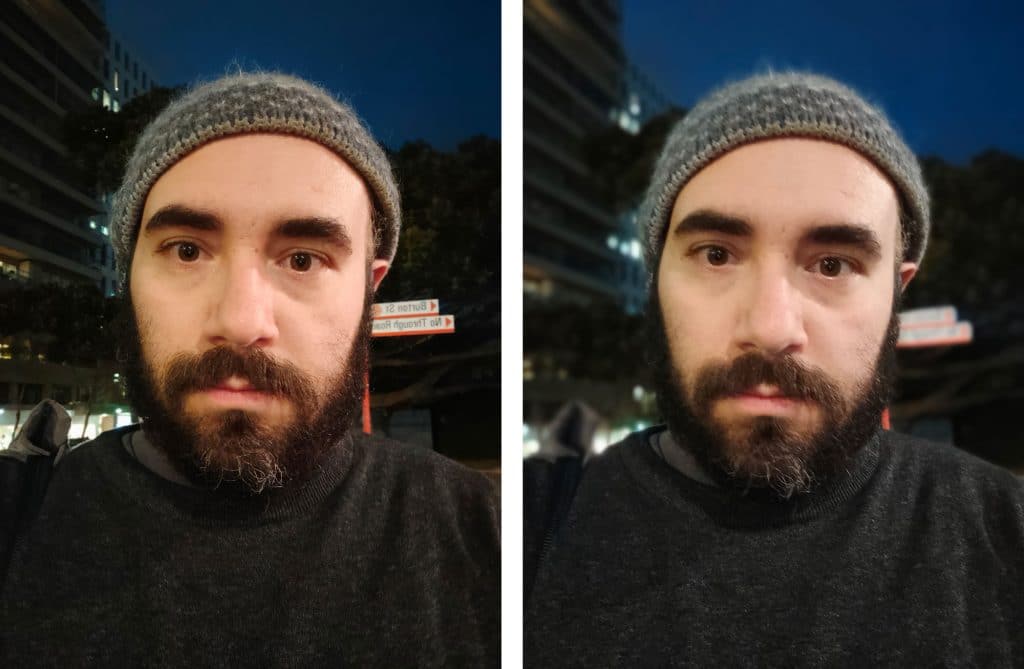 Battery
An area Oppo knows all too well, the battery life is one place that the Reno 5G doesn't feel as strong as previous Oppo models, but is about on par with other flagships of the year.
In our test using the phone as our everyday workhorse, we found the Oppo Reno 5G survived just short of a full 24 hour period, running out of juice whole itrunning out of juice a little over an hour before the full day was hit.


That's a test of the Reno 5G with wearable connected throughout the day, and wireless earphones connected through the morning and evening, while using the phone for your regular assortment of smartphone goodness, such as calling, texting, emailing, social networking, web surfing, and taking photos using the aforementioned camera.
Given the performance we were seeing throughout the day, there's a general feeling that you might be able to squeeze a little more life out of the Oppo Reno 5G if you decided to ease up on the camera or mobile connectivity, as we think the 5G modem might be adding to the overall wear of that battery.
Value
Price is also a little complicated because while the Oppo Reno 5G comes off like a premium phone and therefore fits with the $1499 price tag, it's hard to get away from the idea that you're paying more for the 5G modem.
Without the 5G modem, and the Oppo Reno 10x Zoom — the Oppo Reno 4G, in essence — is $1199, still high-priced for an Oppo, but not necessarily so in the grand scheme of flagship phones.
At $1499, Oppo's Reno 5G is the least expensive 5G phone out there, essentially committing to the value, but it has drawbacks, and they're worth noting.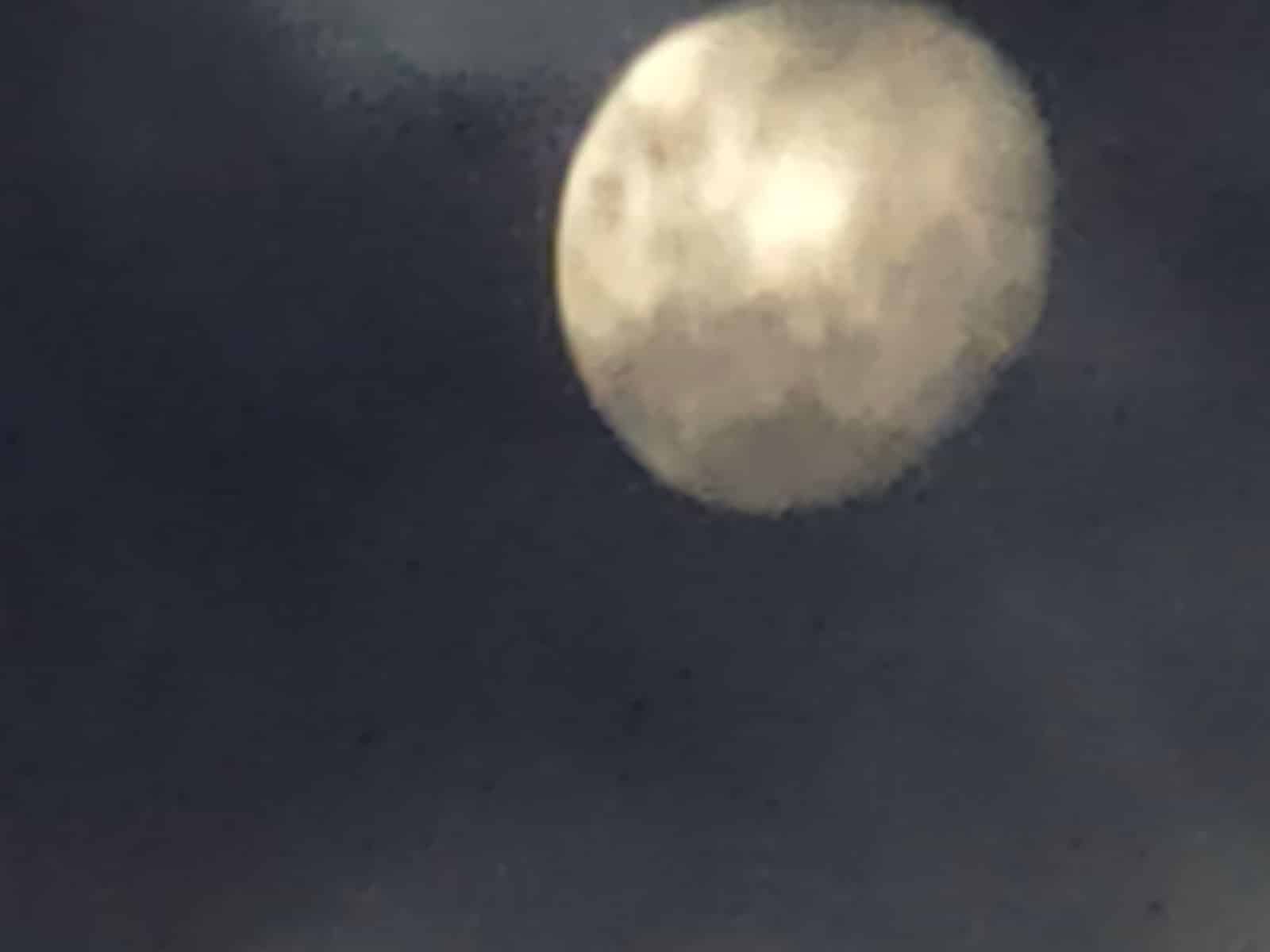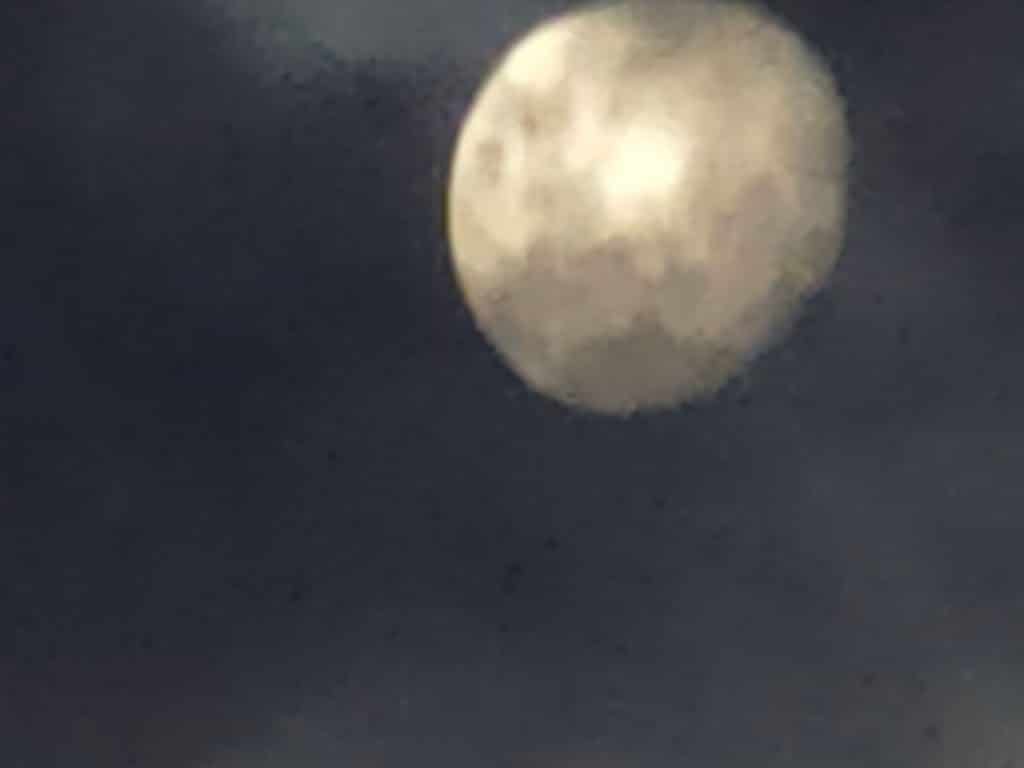 What needs work?
In fact, while there's some clear value to be had from Australia's least pricey 5G smartphone, there are things that feel like Oppo has lost in translation in the attempt to make a premium 5G device.
By itself, making a 5G device is an effort in building a premium phone at the moment, especially since 5G handsets are not what you'd call easily found. Case in point, the Oppo Reno 5G is just one of three 5G phones in Australia at the moment, with the other two being the Samsung Galaxy S10 5G and the LG V50.
But those two come off as premium phones, and include all the features we've come to expect a phone over a grand to include.
Like wireless charging and water resistance, two flagship features that have gone missing in action on the Oppo Reno 5G, even though they're two things that would make sense.
The design is premium, the camera technology on paper is up there, and there are some cute little flourishes like the pop-up camera and flash, plus we're delighted to see NFC make another appearance on an Oppo phone, almost to the point where it might be considered "standard".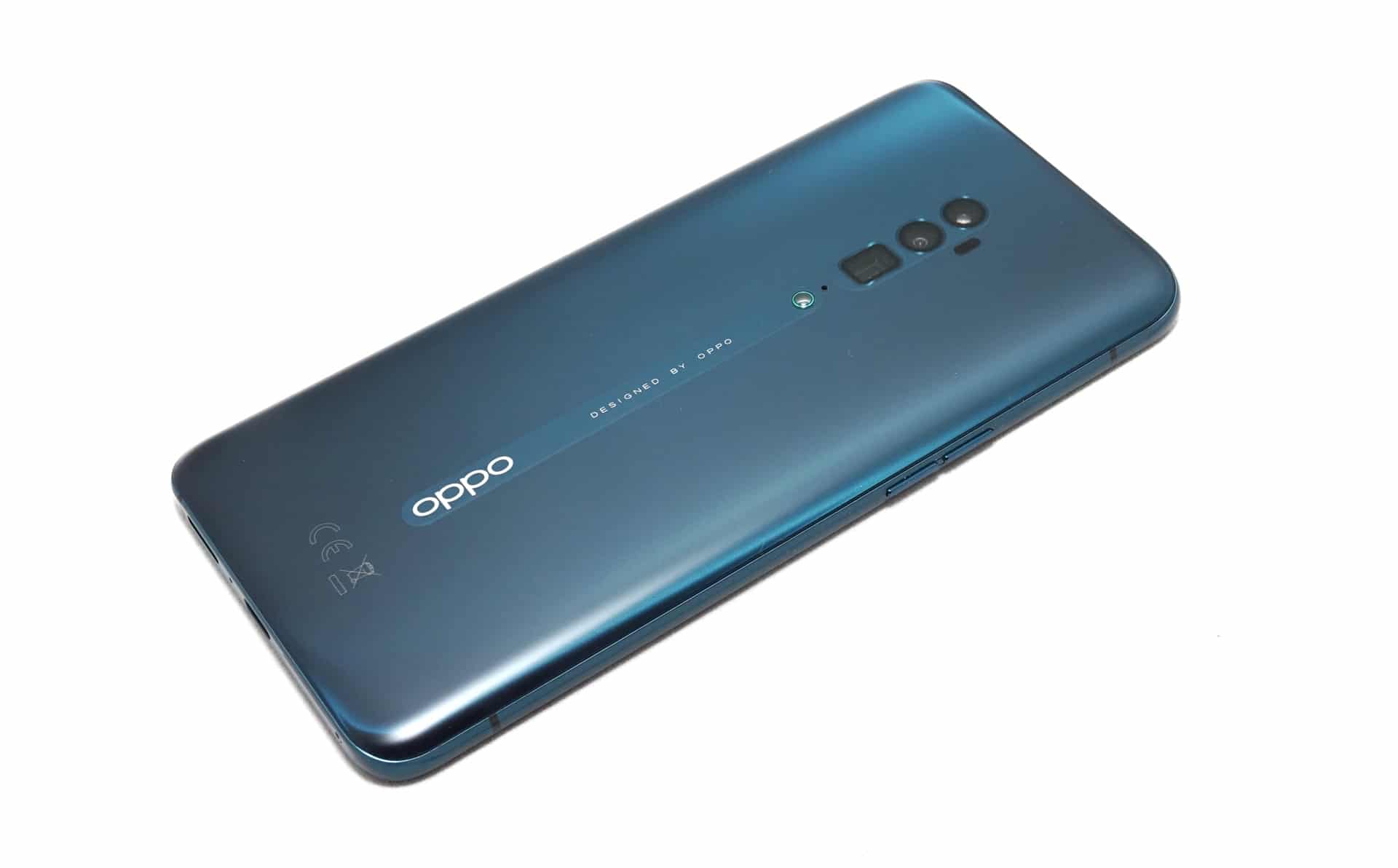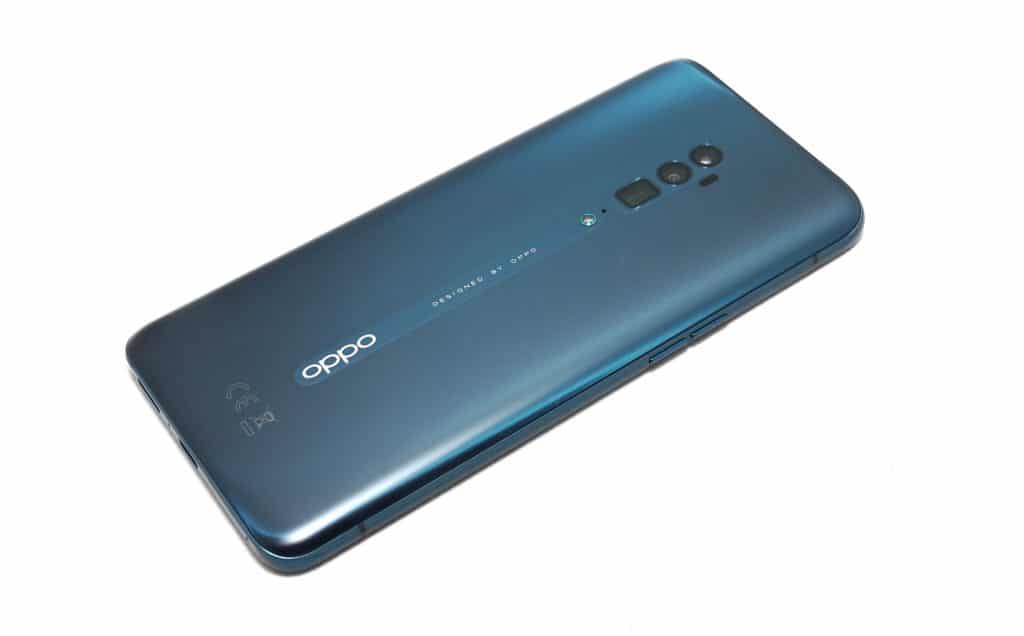 And yet. And yet. And yet there's no wireless charging, and no ability to survive water.
They may seem like minor issues, but they're included on other flagships, so we see them as pretty important.
The camera quality also has a few issues, and while the daylight and night time shooting has improved, image results can come across soft. Video results are even more unusual, with some really strange white balance deviations that fluctuate mid-shot. We've seen the colour of the frame go from white to yellow while capturing, while the wide-angle camera can't even be switched on in video mode.
There are clearly discrepancies and tweaks Oppo needs to make, but it's a good start, especially when it's using a similar camera concept to Huawei, but delivering it in a slightly different camera.
Final thoughts (TLDR)
There's a fair amount to unpack in the Oppo Reno, because the phone is definitely interesting.
On the one hand, it's the least expensive of the 5G models hitting Australia first, and also one of the fastest. The phone delivers the first take on Oppo's periscope camera technology, and includes a similar screen and camera setup to the company's Find X, which was fairly premium, too.
And yet on the other, the camera quality could do with some work, and the omission of things like wireless charging give us pause.
In essence, the Oppo Reno is about as close to a premium handset as we've seen from Oppo, and yet not quite one, either.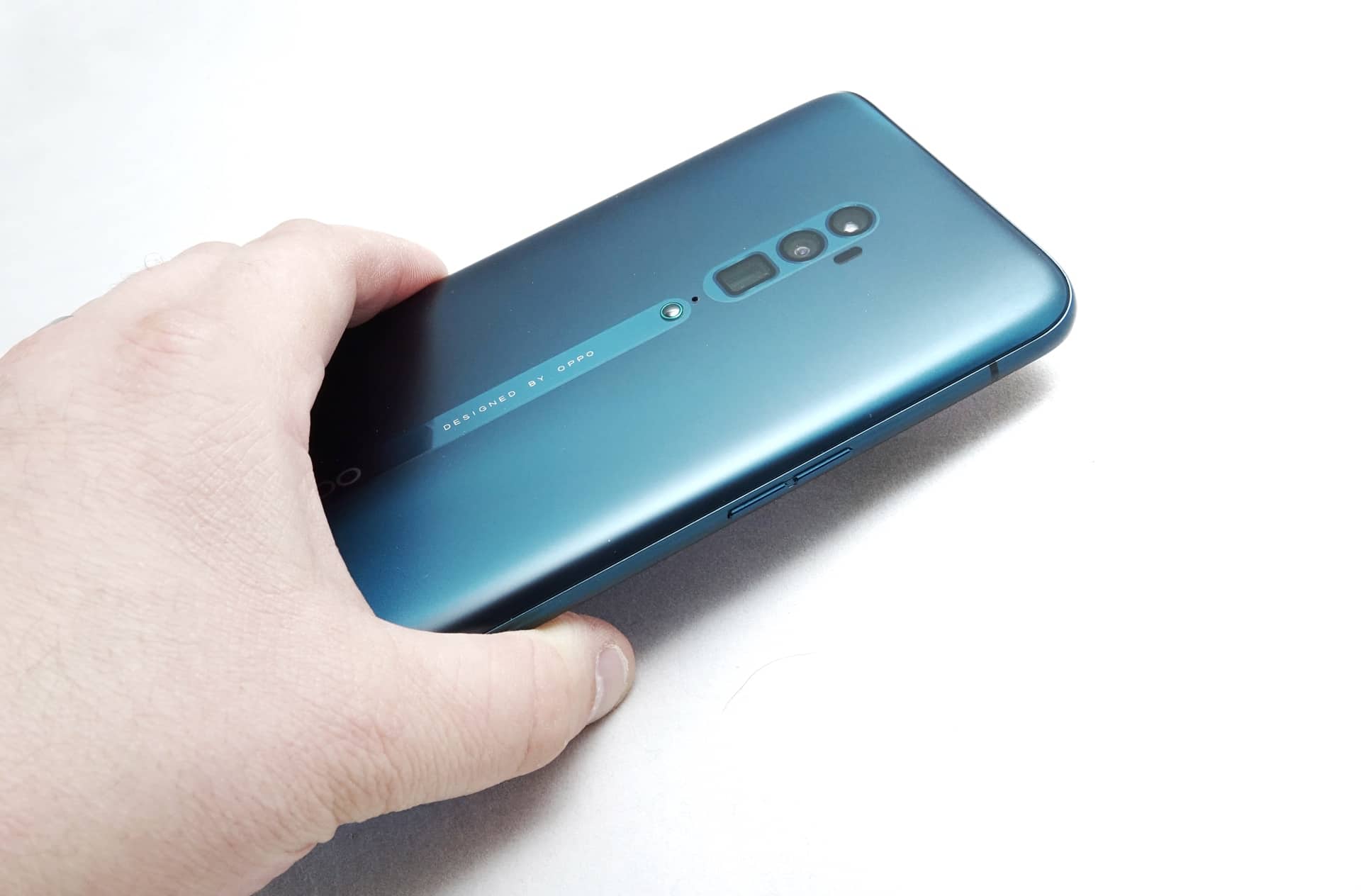 And that makes it a hard decision. There are obviously improvements to be made, though there are aspects to the phone that are easy to like: the Oppo Reno 5G looks great, feels great, and includes some great takes on technology for a price that isn't going to set you back as far as some of the competition.
The value-driven Reno 5G is about as close to flagship excellence as Oppo has ever seen.
But it's still driven by value, and that means it doesn't really make that end goal of flagship excellence. We really think, that the company needs to roll out fixes for the issues, and the 5G network it latches on should shape up. And if it were us, we'd release a version that added some of those features needed to make it premium. The Google Pixel 3a doesn't have wireless charging or water resistance, but at below $700, it doesn't need it. At twice the price, the Oppo Reno 5G does.
Right now, the Oppo Reno 5G is a good phone, but not what we'd call a great phone. Fix those other things, Oppo, and we just might call it that.
The good
One of the first 5G phones!
The least pricey of the 5G handsets out first
Lovely all-screen design
Premium look
Top selfie camera fin is really cool
10x hybrid zoom and up to 60x digital zoom
The not-so-good
No water resistance
No wireless charging
Camera quality can be soft
Ultra-wide camera can't be used for video
White balance on video camera does some pretty crazy tone shifting
A heavy phone