Quick review
Oppo Find N2 Flip (CPH2437)
The good
Big screen at the front of the closed phone
Nice premium design
Foldable screen crease is difficult to see
Supports 5G
The not-so-good
No wireless charging
No water resistance
Cameras could be better (though are on par with other foldable clamshell phones)
Issues with Bluetooth
There's one more player in the world of foldables, as Oppo joins the Australian compact flip phone world with the Find N2 Flip. Is it the right move for your pocket?
Change is in the air, and if you're in the market for a new phone, you may have been eyeing this change for some time, waiting for it to arrive with more competition and thus more variation.
The change we're talking about is the foldable change, as more smartphone makers design and develop a phone that can fold and unfold, transforming the form-factor with either a tablet made to be more portable or a phone that can collapse to be smaller for your pocket.
There's activity in both, for sure, but the bulk of it is in that last category, where Samsung offers the Galaxy Z Flip 4 and Motorola offers the Razr. Both are foldable phones made to be smaller, delivering a smartphone in a properly pocket friendly size.
And for a while, that's what Australians could find in this style.
Now there's another, as Oppo joins the world of foldables in the Find N2 Flip. Is it worth flipping out over and buying?
Design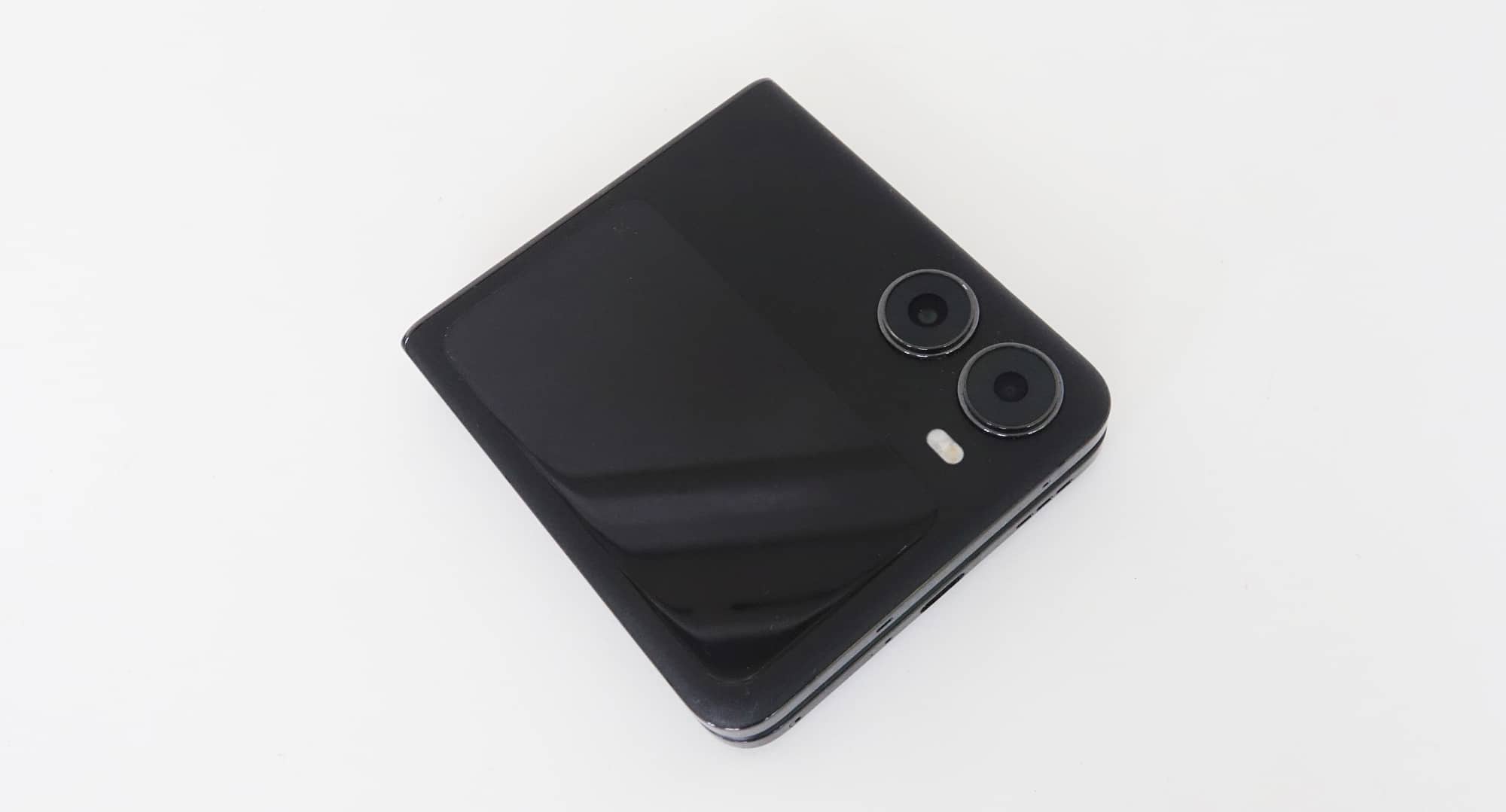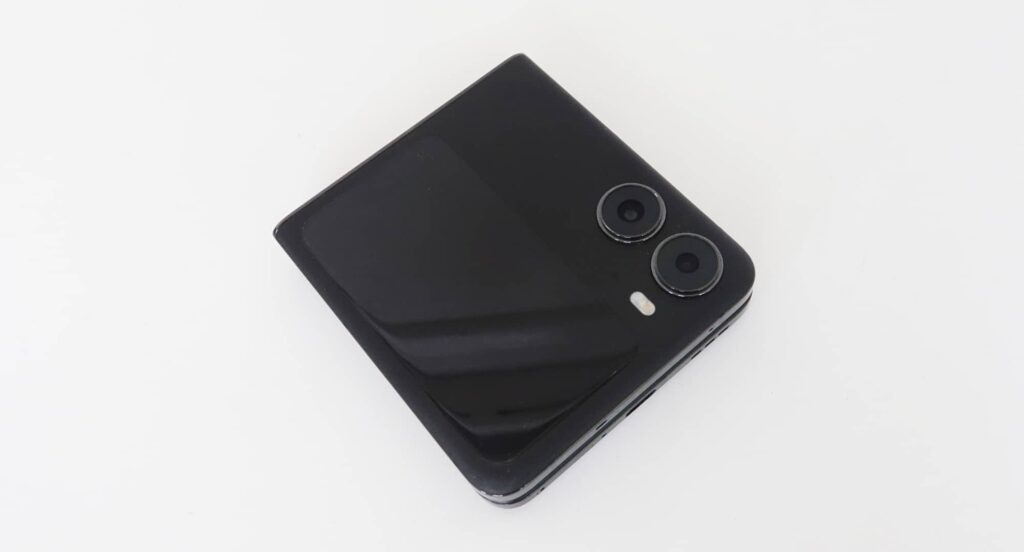 Imagine a metal square on a hinge with a small screen up front and two cameras, and you'll have a pretty good picture of what the Find N2 Flip looks like from the outside. Small like a compact mirror, it follows the trend of compact flip phones to look like they should fit in a pocket, with a foldable screen found on the inside.
Design-wise, you're looking at a metal handset with a slick matte look, at least on the black N2 Flip we checked out, with the outside cover screen being a 3.26 inch display (diagonally) protecting a 6.8 inch foldable screen on the inside.
There's a thickness of 16mm when closed, while opening the phone up slices it roughly in half, with roughly 7.45mm thickness (thinness?) when it's flat.


Features
Opened up, it's a fairly thin device, while closed it's a chunky little gadget, an issue all foldable phones suffer from.
And much of this phone echoes the issues of other foldables, though the inside is a little bit different.
For starters, the chip is very different, as Oppo skips the typical Qualcomm chip in a foldable and adopts a MediaTek instead, opting for the Dimensity 9000+, another eight-core chip paired with 8GB RAM and 256GB storage. That amount is fixed and can't be upgraded, with no microSD slot found here, something that's par for the course for flagship Androids these days, and even some below it.
At least the version of Android is fresh, with Android 13 rocking up out of the box, plus three cameras covering two on the outside and one on the inside.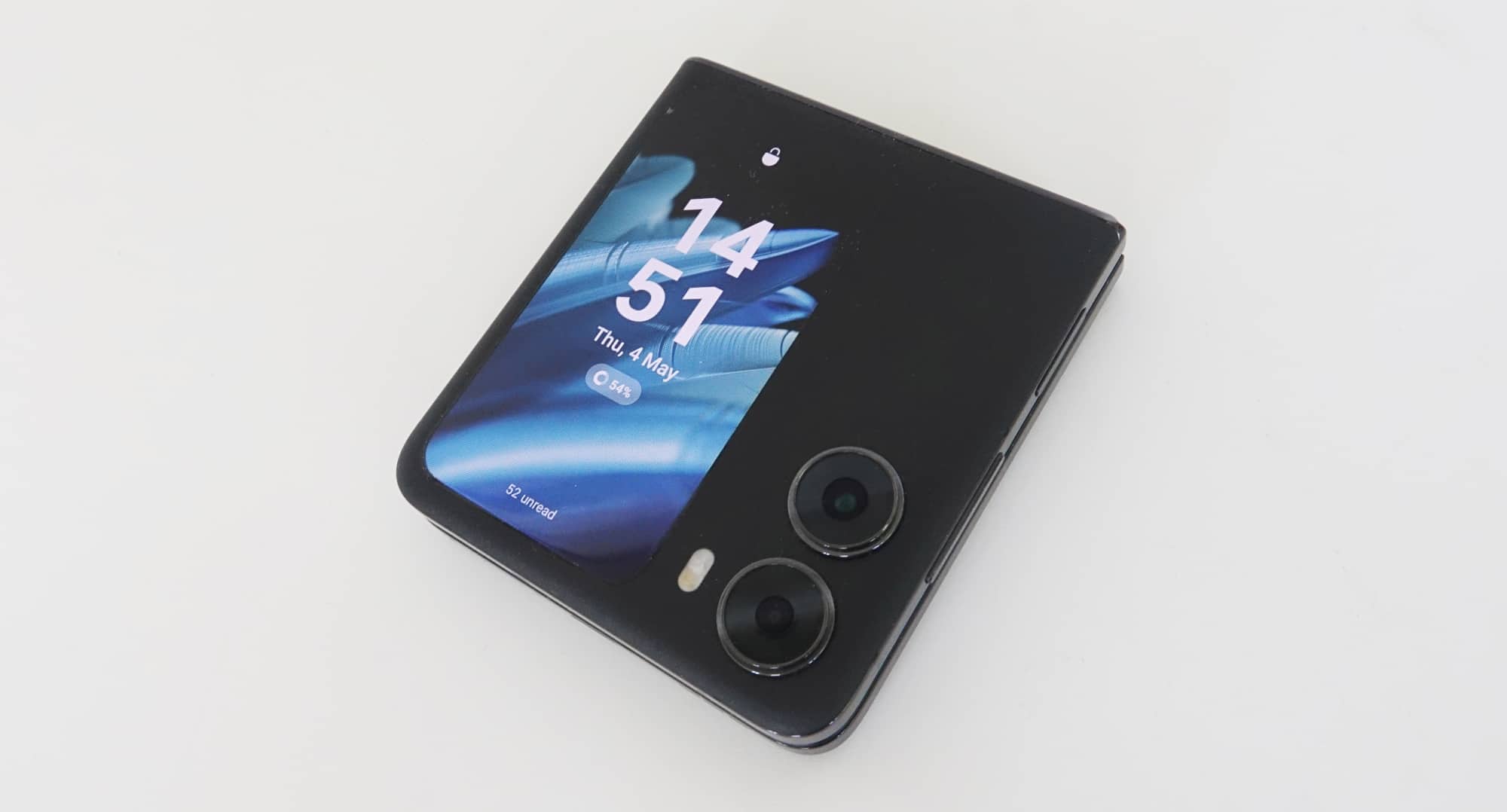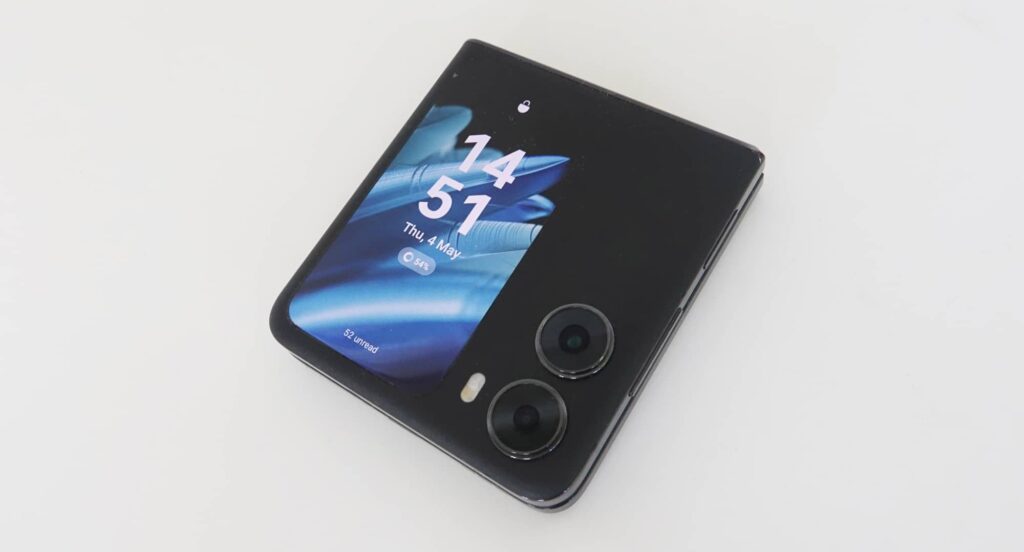 On the outside, there's a 50 megapixel F1.8 main wide camera, while the second is an 8 megapixel F2.2 ultra-wide. Meanwhile on the inside you'll find a 32 megapixel F2.4 selfie camera, though thanks to that rear cover screen, you can use the 50 megapixel main camera to snap selfies if you choose.
Speaking of screens, there are two of those, too, covering the 3.26 inch 720×382 60Hz cover display as well as the 6.8 inch foldable AMOLED running at a maximum of 120Hz and 2520×1080 (Full HD+).
Almost everything else is about normal, with support for 5G, 802.11a/b/g/n/ac/ax WiFi 6E, Bluetooth 5, Near-Field Communication (NFC), GPS, and USB Type C.
A 4300mAh battery sits inside the phone, and can be charged via that Type C USB connection only, as there's no wireless charging in this phone.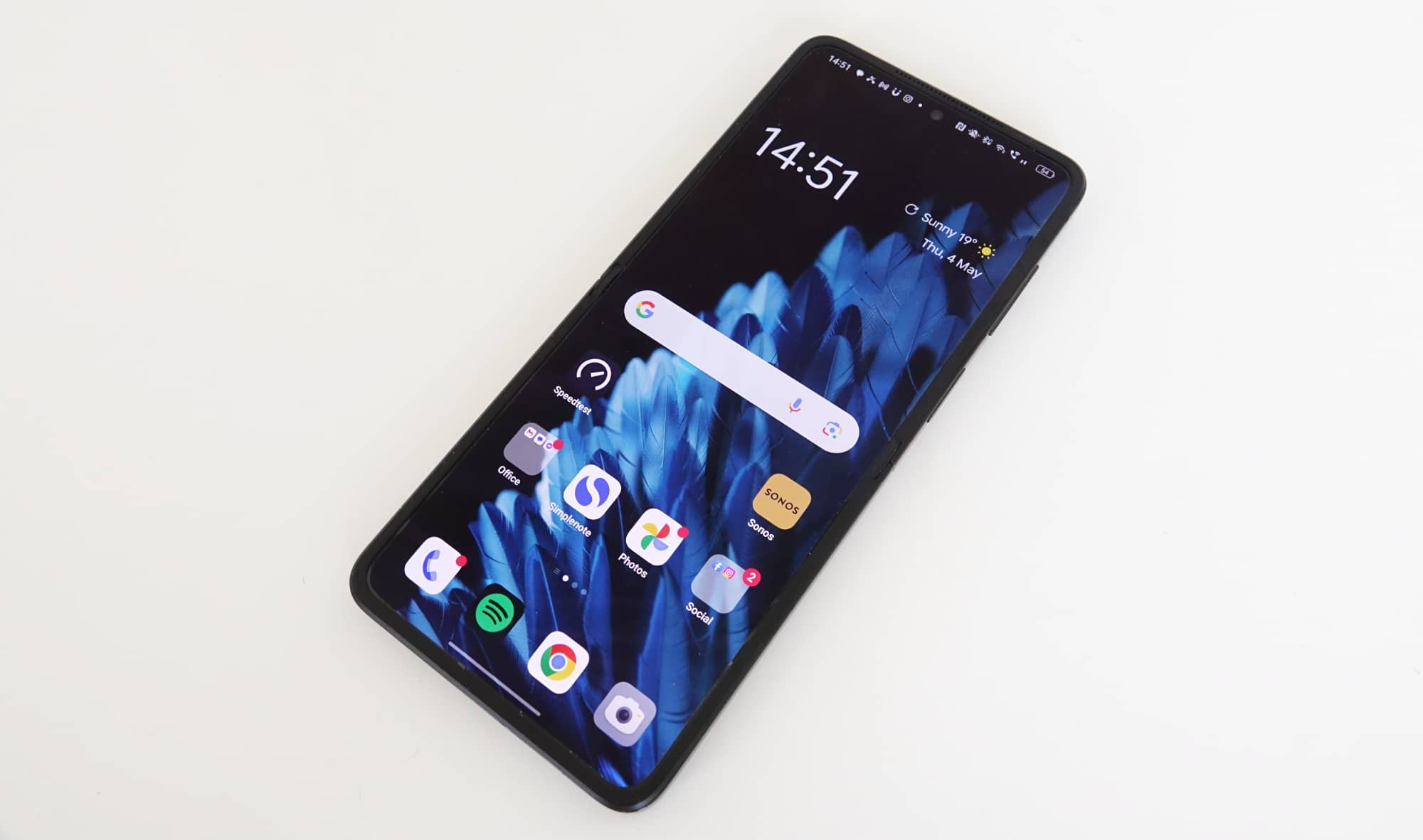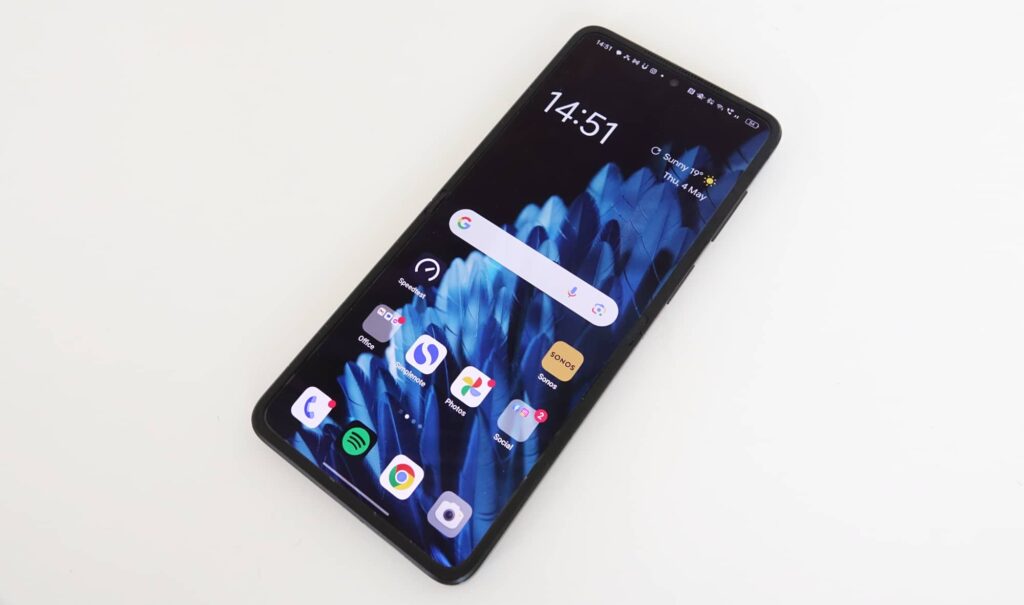 In-use
Now because this is a flip-styled phone, using the N2 Flip is less like using any old big-screened smartphone initially: flip open the foldable screen, unlock the phone using either your face or the side-mounted fingerprint scanner, and just get to using Android the way you'd expect to.
Oppo's ColorOS is Android exactly the way you'd expect to see it, with maybe a few different touches and accents, plus the occasional extra app for relaxing, because Oppo tends to do that.
As such, using the Find N2 Flip is about as consistent an Android experience as it gets, though you also get an extra screen to play with on the front.
That extra screen tends to adhere to the locking system of the phone, too, so expect to keep your finger near the fingerprint-power button to use the display, but when you do, you'll find some micro-apps to let you use the phone's extra 3.76 inch screen without needing to unlock it.


It includes a clock, weather, a Spotify controller if you use that music service, and there's a handy camera controller here, too, allowing you to take advantage of the rear 50 megapixel camera for selfies and portrait shots.
You can even hold your hand up in front of the camera and it'll fire a selfie for you. Handy.
However that inside screen is possibly one of the best features, and not just because it's another fine example of a flexible display. Rather, Oppo has made a lot of progress in making that crease feel hardly there.
It's still there, and you can clearly see it when you change angles and let the light run over its modest crease, but the foldable screen in the N2 Flip is one of the better foldable screens yet.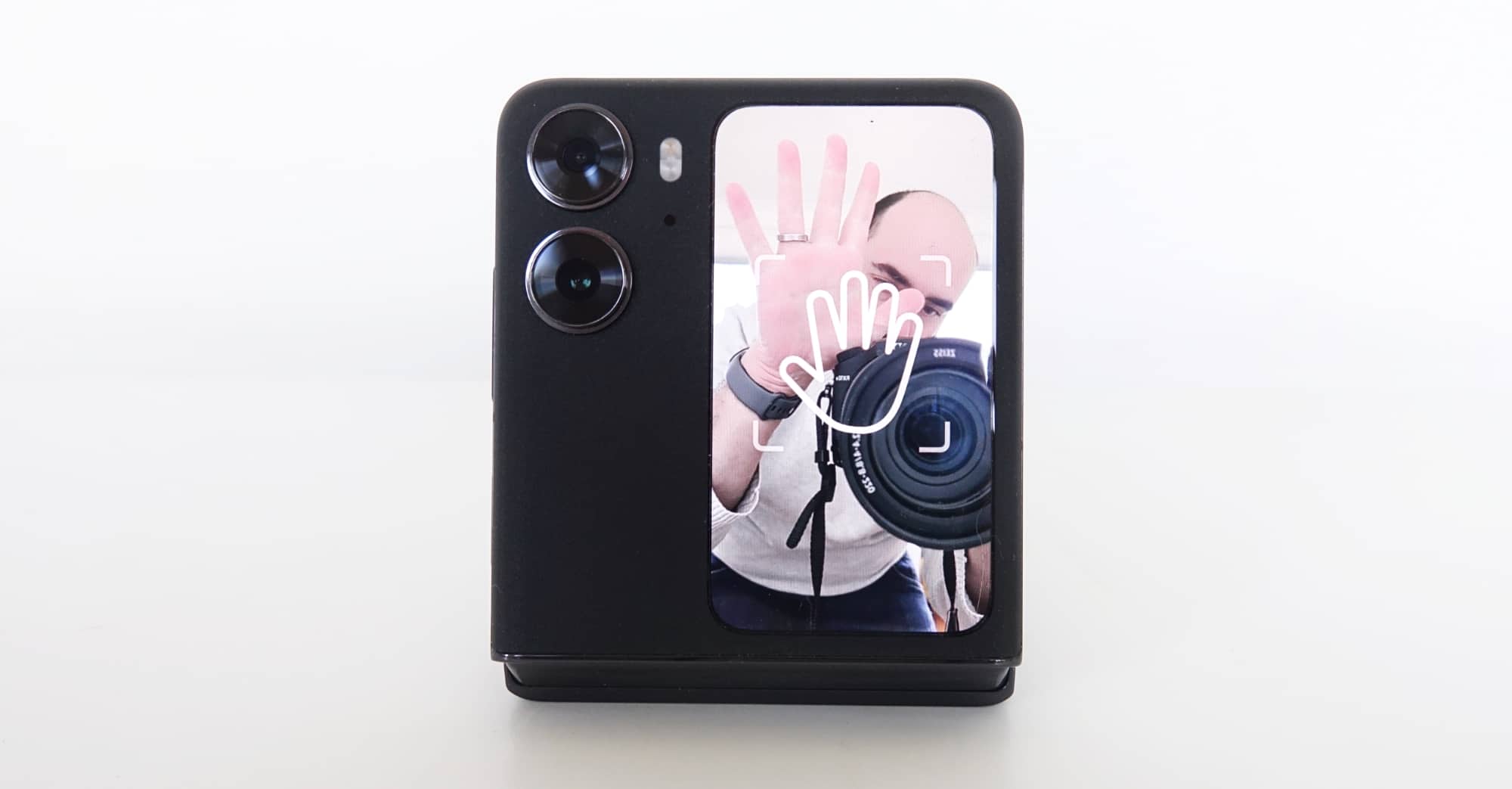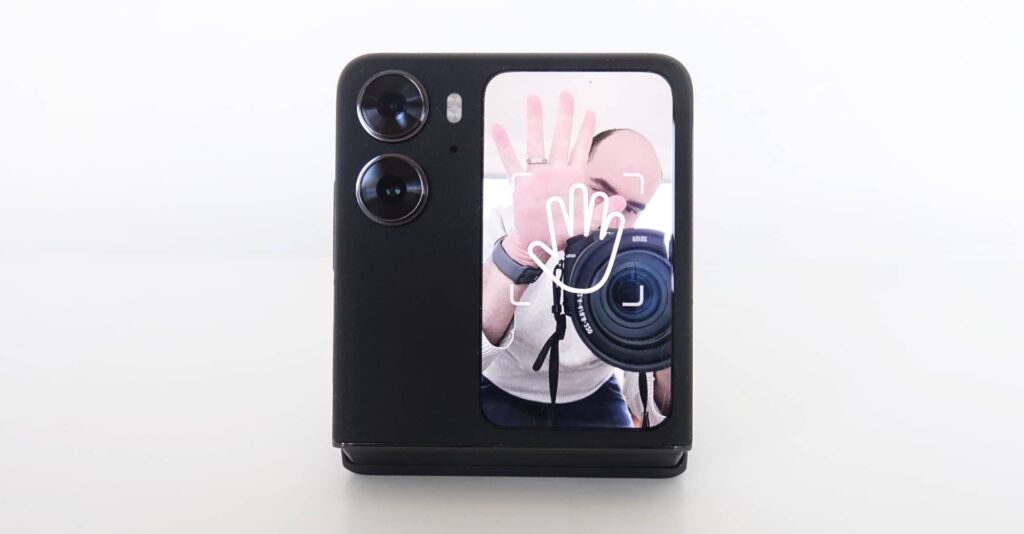 Performance
While using the N2 Flip is more or less like using any other foldable flip phone — the few that exist — there's a difference in what lies inside, because there's no Qualcomm chip here. Rather, the Dimensity 9000+ chugs along in its place, and it's a bit of a surprise, to say the least.
Despite that difference, the Oppp N2 Flip is still fairly snappy, delivering decent multitasking performance and few spots of lag, here and there. It can handle most of the multitasking you've come to expect from a phone, though mightn't do games with quite the same force as others.
Over in the world of 5G, expect some fast speeds, too.
Testing the N2 Flip on the Telstra network in Sydney, Australia by way of Mate, we found speeds as high as 490Mbps at times, though your megabit mileage may vary dependent on your 5G mobile network.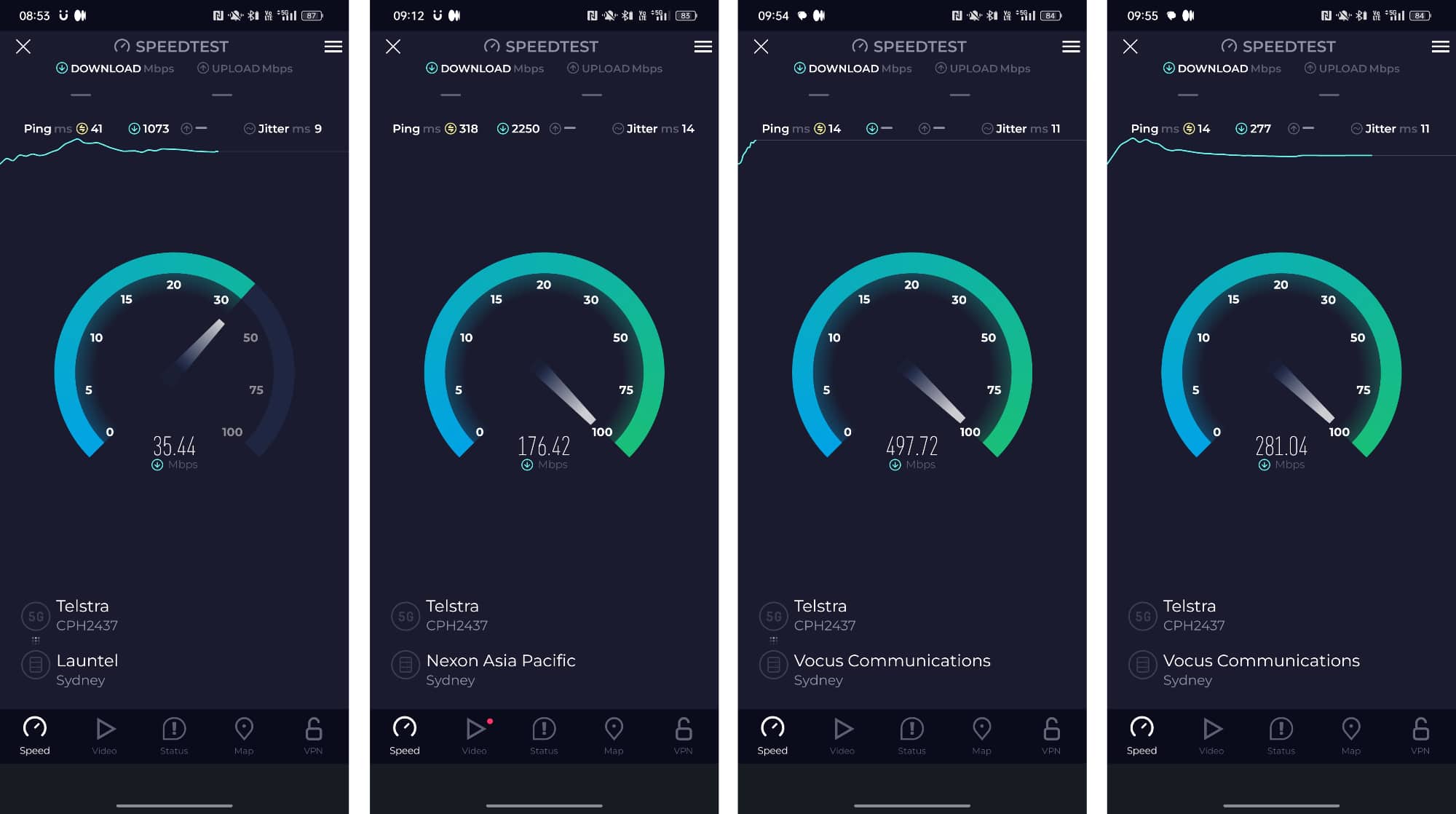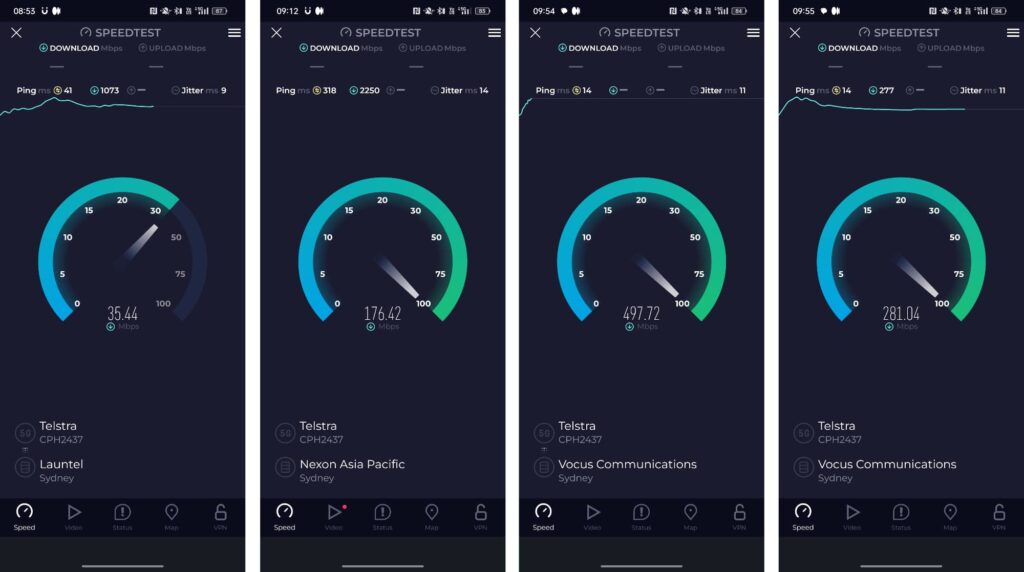 Camera
Next up is the camera, and while we're let down by the inclusion of two cameras alone covering wide and ultra-wide -- sigh, no telephoto here, folks -- Oppo has worked with Hasselblad once again like it did in the Find X5 Pro, and the results aren't bad.
Expect crisp images in daylight with lovely vibrant colour from the main 50 megapixel camera, while that 8 megapixel ultra-wide lets you take some decent shots, too.
The inside 32 megapixel selfie camera is decent enough, but doesn't really hold a camera to the better quality 50 megapixel on the outside, and thanks to that cover screen, you can even use that big camera for selfies, too.
Switch the view around and then hold your hand in front of the phone, and the camera app will trigger a remote timer for selfies, letting you get better quality selfies without needing to do the camera phone trick of firing a shot while pressing the volume key.
It's a handy inclusion, and thanks to the phone being foldable, means you can fold the N2 Flip and use the bottom much like a tripod.
Of course, this camera configuration isn't unlike other foldable flip phones, with only two cameras to speak of. We're always hoping for a little more than wide and ultra-wide -- a telephoto would be nice -- and the inclusion of Hasselblad's little software touches to offer a retrolicious film-like experience is handy, but it's not a game changing camera. It's more just on par with everyone else.


Battery
The battery is also like most other foldable flip-style phones, so there'll be no surprises here.
You'll get around a day out of the N2 Flip, reaching 24 hours and a little bit more, maxing out at around the 30 mark in our tests, though we suspect most people will want to charge their foldable flipping Oppo nightly, because 24-and-a-bit isn't a game changer for getting into the next day.
We wish Oppo had opted for wireless charging in the process, because then we could have just left the phone on a pad as opposed to plugging it into Type C, which is your only choice.
That's one feature omission that feels a little bit of a let down, especially when wireless charging can be found in other flip phones on market, just not this one.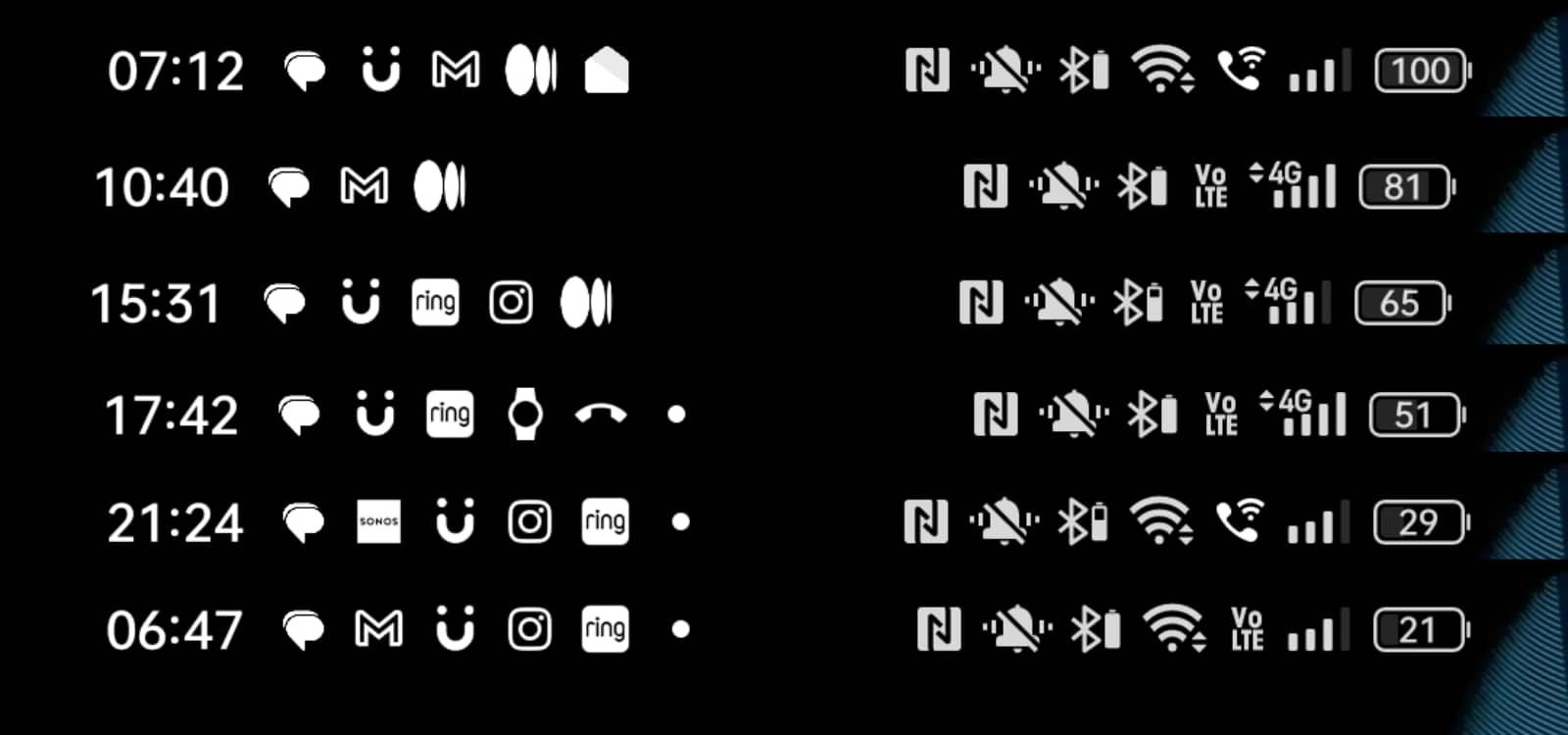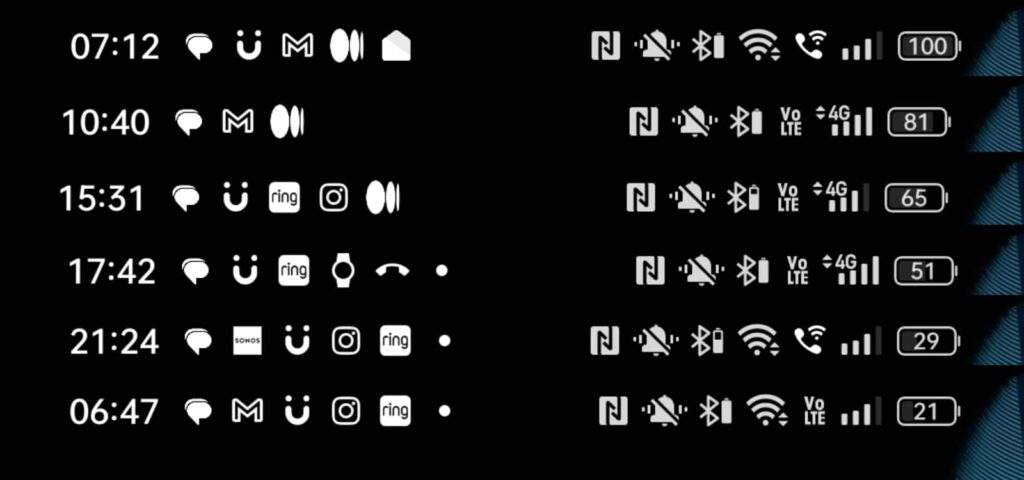 Value
It's a similar issue with an omission of water resistance, which for the price also feels like it should be here.
In fact, priced at $1499, the Oppo Find N2 Flip feels overvalued, at least on a feature level.
Oppo has technically priced the N2 Flip at the same $1499 price point of the Samsung Galaxy Z Flip 4, but you get that little bit more from the feature set with Samsung's phone, with the major difference being the cover screen, and we're not sure that's such a dramatic difference in use.
What needs work?
The cover screen is a handy inclusion, but we don't typically spend all our time with a foldable using the outside screen. Rather, we open it up and play with the inside, because there's simply more you can do there.
Oppo's cover screen will give you a couple of widgets, sure, and it might let you check notifications and control a camera without having to open the phone, but we're not sure that it's a main reason to pick the N2 Flip over the competition. This just needs something else to stand out.
Unfortunately, that's not features like the water resistance or support for wireless charging, with both of those missing in action on this phone. It's a slight disadvantage compared to the models it competes with. Even the 2022 Moto Razr offered a hint of water resistance.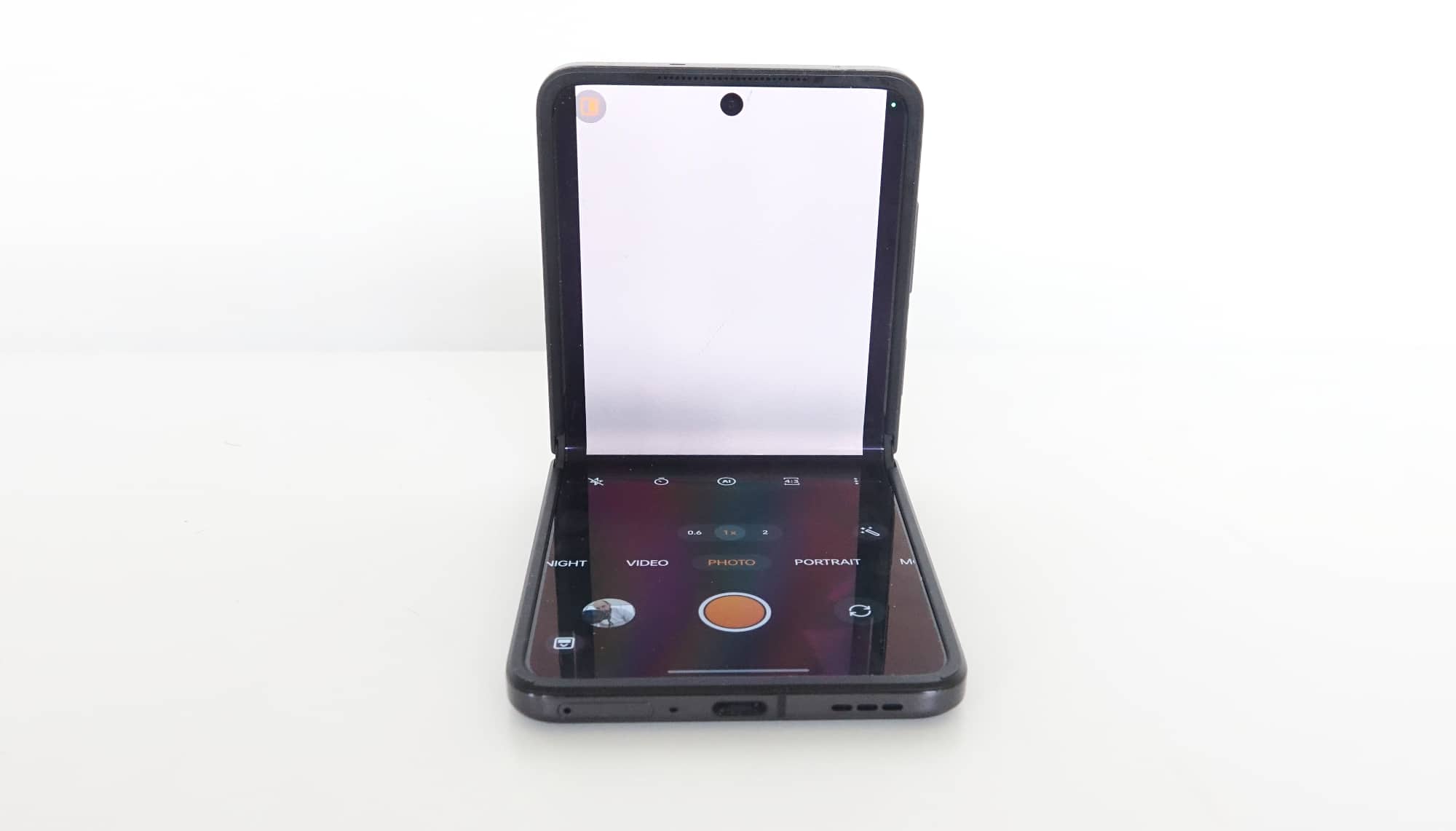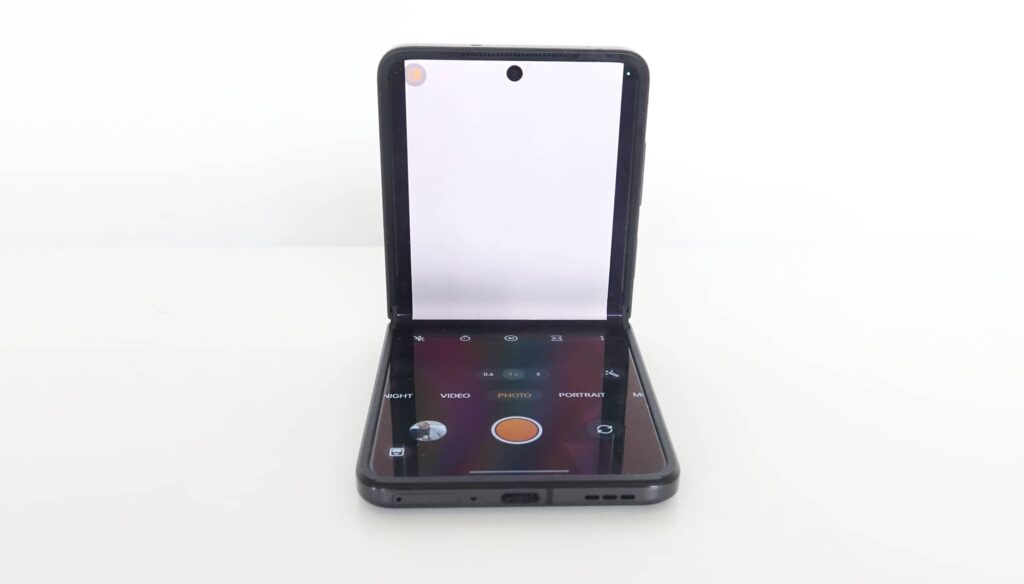 We also had more than the occasional problem with Bluetooth on this phone, which wasn't so much a problem per se, but definitely didn't behave the way it does on other phones, even other Oppo models.
In what could easily be an issue with the chipset, Bluetooth headphones typically wouldn't connect their controls through to Android properly on the N2 Flip, with several models from a variety of manufacturers doing the old school Bluetooth issue and separating volume between what the earphones and the phone itself.
That's a pain, for sure, and something we've not seen on phones for years. And yet here on the N2 Flip, the old approach to sound sans synchronisation is alive and well, and frustrating at that.
Now it could easily be something Oppo fixes later on with firmware, but at the time we tested and reviewed the N2 Flip, it was definitely an issue.
Perhaps the biggest problem with Find N2 Flip is that it doesn't stand out. In fact, beyond the big cover screen, it looks and feels as premium as every other foldable out there.
It just needs something else to stand out and match that $1500 price point, which we're sure will drop in time, and maybe beat everyone else.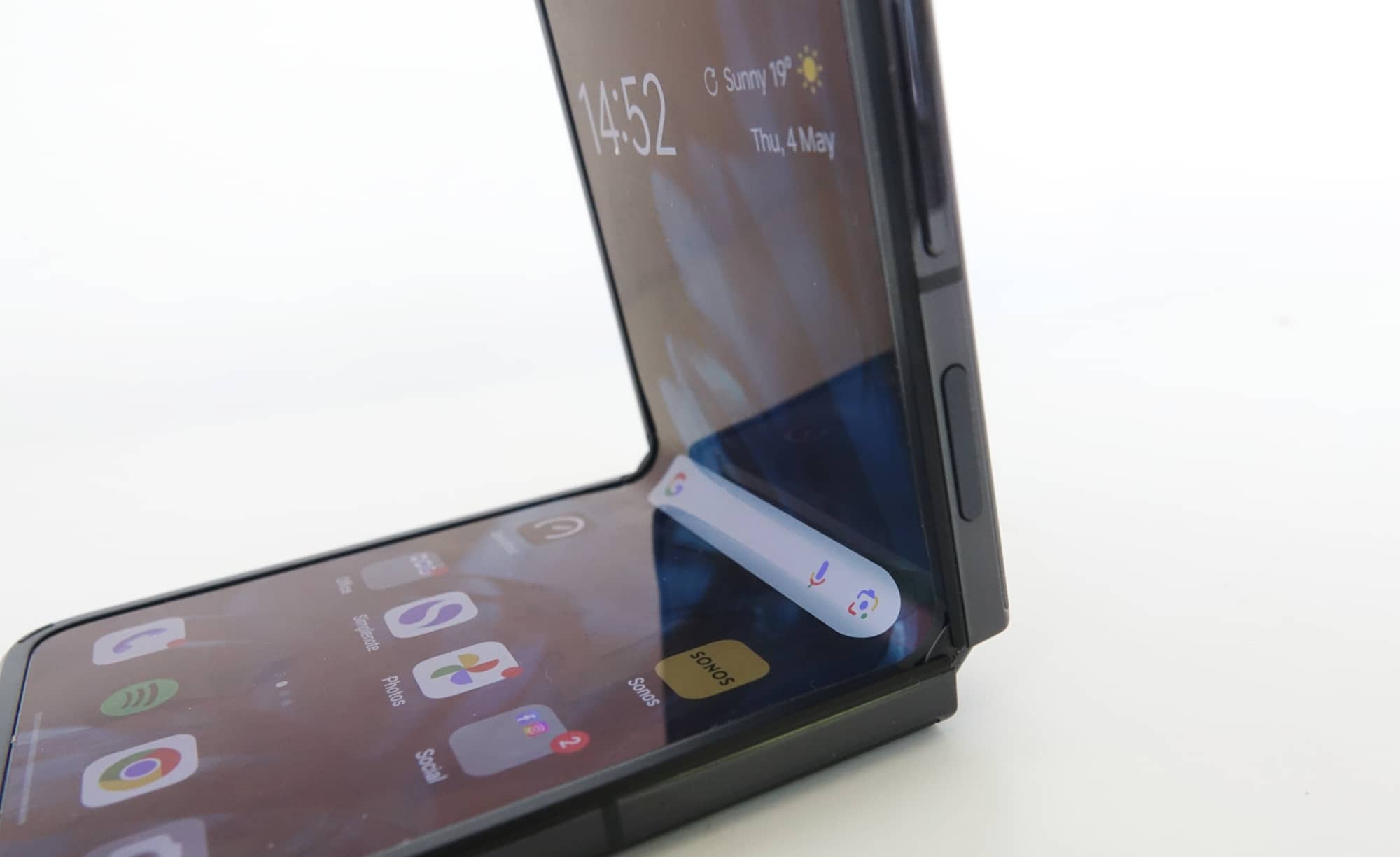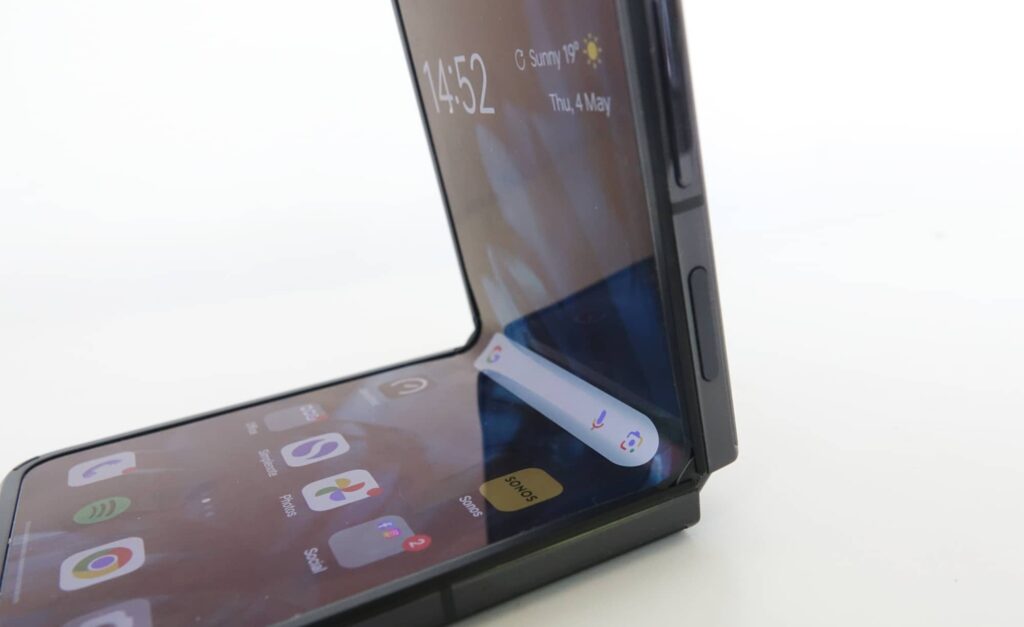 Final thoughts (TLDR)
A properly pocket friendly phone, there are a lot of things going for Oppo's Find N2 Flip. There's a premium design, a handy cover screen, and an inside screen that feels fairly cutting edge for the category.
For your dollar, this is a great phone, though not the best foldable flip phone yet. If anything, Oppo's omissions make it an odd choice. As in it's great, but Oppo could have finished the effort with everything else a flagship should come with.
It's cool and compact, but it could still be better. If cool and compact work for you, Oppo's Find N2 Flip is worth a look.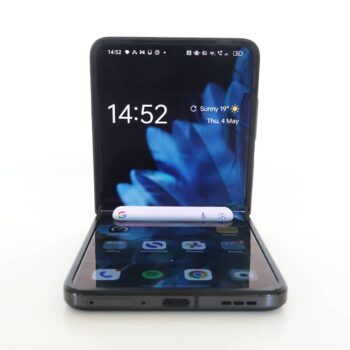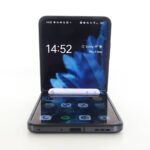 Oppo Find N2 Flip (CPH2437)
The good
Big screen at the front of the closed phone
Nice premium design
Foldable screen crease is difficult to see
Supports 5G
The not-so-good
No wireless charging
No water resistance
Cameras could be better (though are on par with other foldable clamshell phones)
Issues with Bluetooth