Quick review
Asus Zenfone 10 - from $1299
The good
A smaller flagship
High specs
Very impressive battery life
Wireless charging
Water resistance
The not-so-good
No telephoto camera
Performance is hit and miss
Rough surface at the back won't be to everyone's taste
Phone size isn't THAT small; it's more of a regular-sized phone
When is a big phone not a big phone? When it's small. And that's what the Asus Zenfone 10 is all about, packing big features into a regular sized phone made to last all day and then some.
There has been a sizeable movement towards big phones in the past few years, and while the larger screen is nice to have, there's often a pretty big reason why we're moving that way: battery size.
Simply put, a bigger phone can see a bigger battery, which means that while getting a large display is handy to let you do more, it also lets you do it for longer, thanks in part to the larger battery sizes lurking under the hood.
The problem is not everyone wants a bigger phone. They're nice to have, but whether you have smaller hands, throw your phone into your pocket, don't like the heavier weight, or just in general prefer a smaller phone, you don't have a lot of high-end options these days.
All the best tech tends to make its way to a big phone, or force you to spend up on a foldable made to be compact.
They're not all like that, though. Asus has been dabbling with something made to be smaller for a few years now, and while the Zenfone has had its quirks, the latest model might just get over them. Maybe.
At the very least, it could just prove that size isn't everything when it comes to a battery that keeps going and going.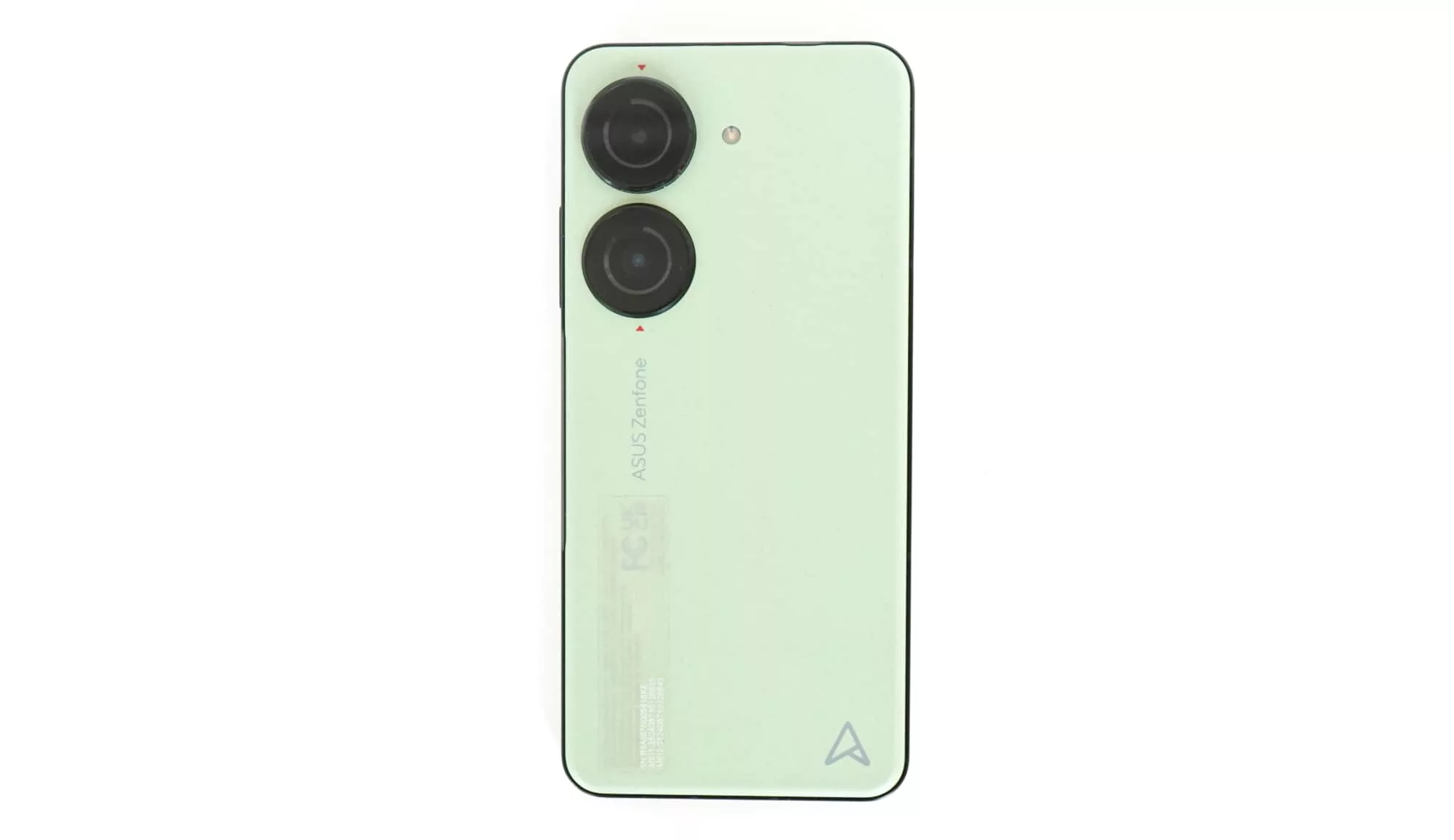 Design
Built to be small at least in comparison to most of the other flagships of today, the Zenfone 10 is a top-tier phone where size is the name of the game.
Not technically a "mini" phone like the truly small iPhone Mini models Apple used to make, the Zenfone 10 is sized like a normal phone, using a 5.9 inch screen in the body of something that at one point might have been a little smaller.
Yes, you'll get an all-screen experience save for a punch-hole in the top left for the camera, arriving in a phone sporting IP68 water resistance and a combination of aluminium, glass, and plastic, the first being the frame, the second for the screen, and the rest of the phone made of plastic, some of it rougher than expected.
Features
Inside, there's a solid spec sheet which sees the Zenfone 10 compete with some of the better phones this year, giving you top-end tech.
For starters, you'll find the Qualcomm Snapdragon 8 Gen 2, the same chip we saw on the Samsung S23 Ultra and Z Fold 5, and is basically the top chip to go with this year.
Our Zenfone 10 review unit arrived with 512GB storage and 16GB RAM, with Android 13 the operating system of choice out of the box.
There are two cameras on the back, sizeable lenses that take up a good chunk of the rear of the phone, offering a 50 megapixel F1.9 standard wide camera with a 6-axis gimbal stabiliser built into the body that will downsample to a 12.5 megapixel image, as well as an ultra-wide set to 13 that'll give you roughly the same megapixels.
On the front, there's a 32 megapixel camera with an 8 megapixel output, doing that downsampling trick for the front, too.
You'll find a grab bag of connections here, certainly more than a lot of other phones, covering 802.11a/b/g/n/ac/ax WiFi 6E as well as 802.11be WiFi 7, making the Zenfone 10 very future-proof. It'll also cover Bluetooth 5.3, Near-Field Communication (NFC) for Google Pay, GPS, 5G, and even offers a couple of physical connectors, with the Type C USB connector at the bottom accompanied by a 3.5mm headset jack up top. Now that's something you don't see everyday.
Underneath all of this is a 4300mAh battery with support for wireless charging, and above it all is a 5.9 inch Full HD+ (2400×1080) AMOLED screen sporting a refresh rate of 144Hz, Corning's Gorilla Glass Victus scratch-resistant coating, and support for HDR.
In-use
Size is the name of the game with the Zenfone 10, but interestingly, it's not actually that much smaller a phone than other regular sized phones. Take the iPhone 14 from last year, because it may as well be the same size, at least based on the photos we took.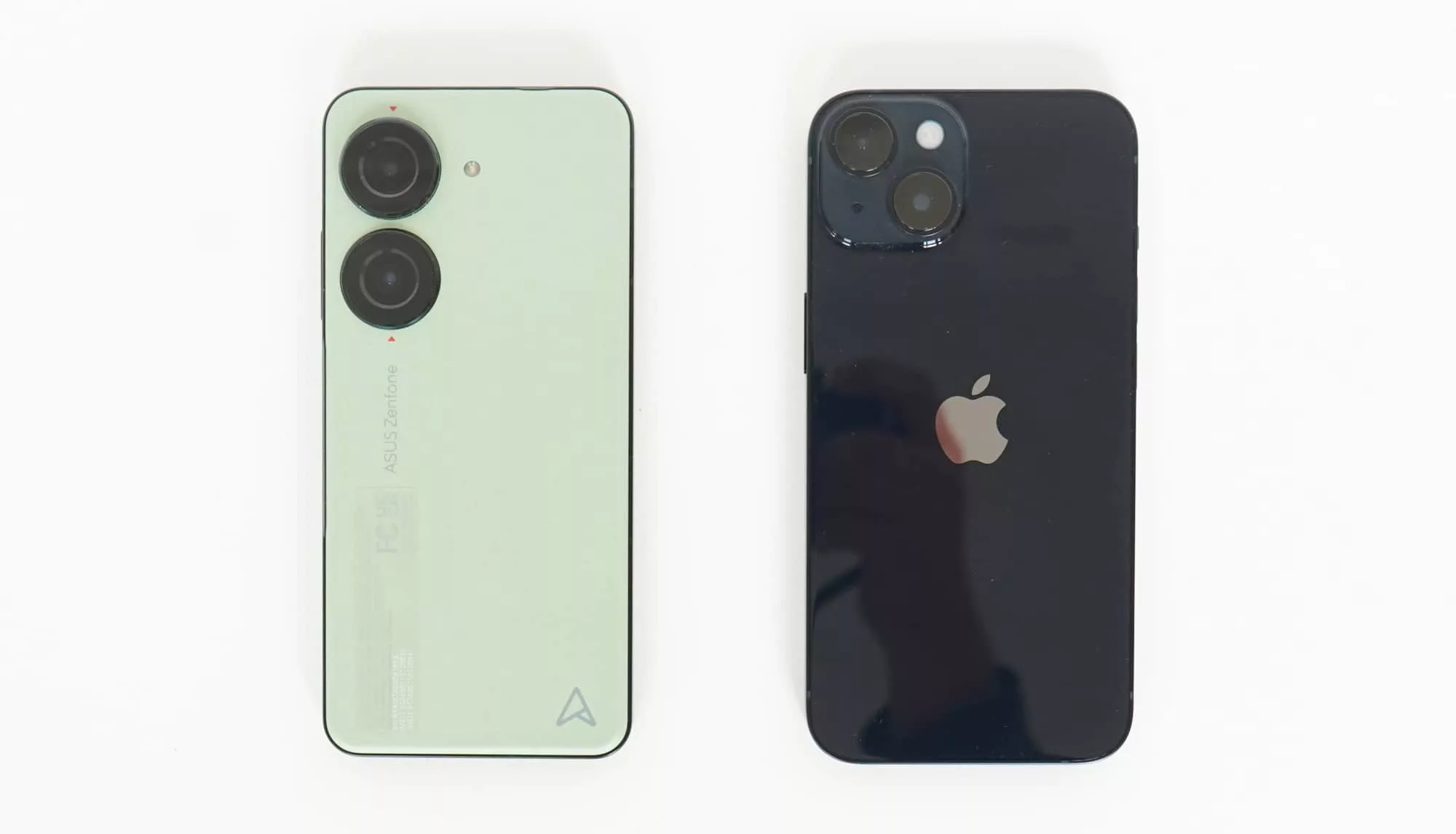 At least your hands won't mind, though, with this regular sized phone being quite pocket-friendly, despite its relatively chunky 9.4mm thickness.
Beyond the slightly thicker edge, the phone is easy to use, with the fingerprint sensor found on the power button at the side, plus a facial login system via the camera at the front.
You'll have a choice of Android in stock or Android tweaked a little by Asus, but either way, it's more or less Android 13 as you can probably guess: easy to use.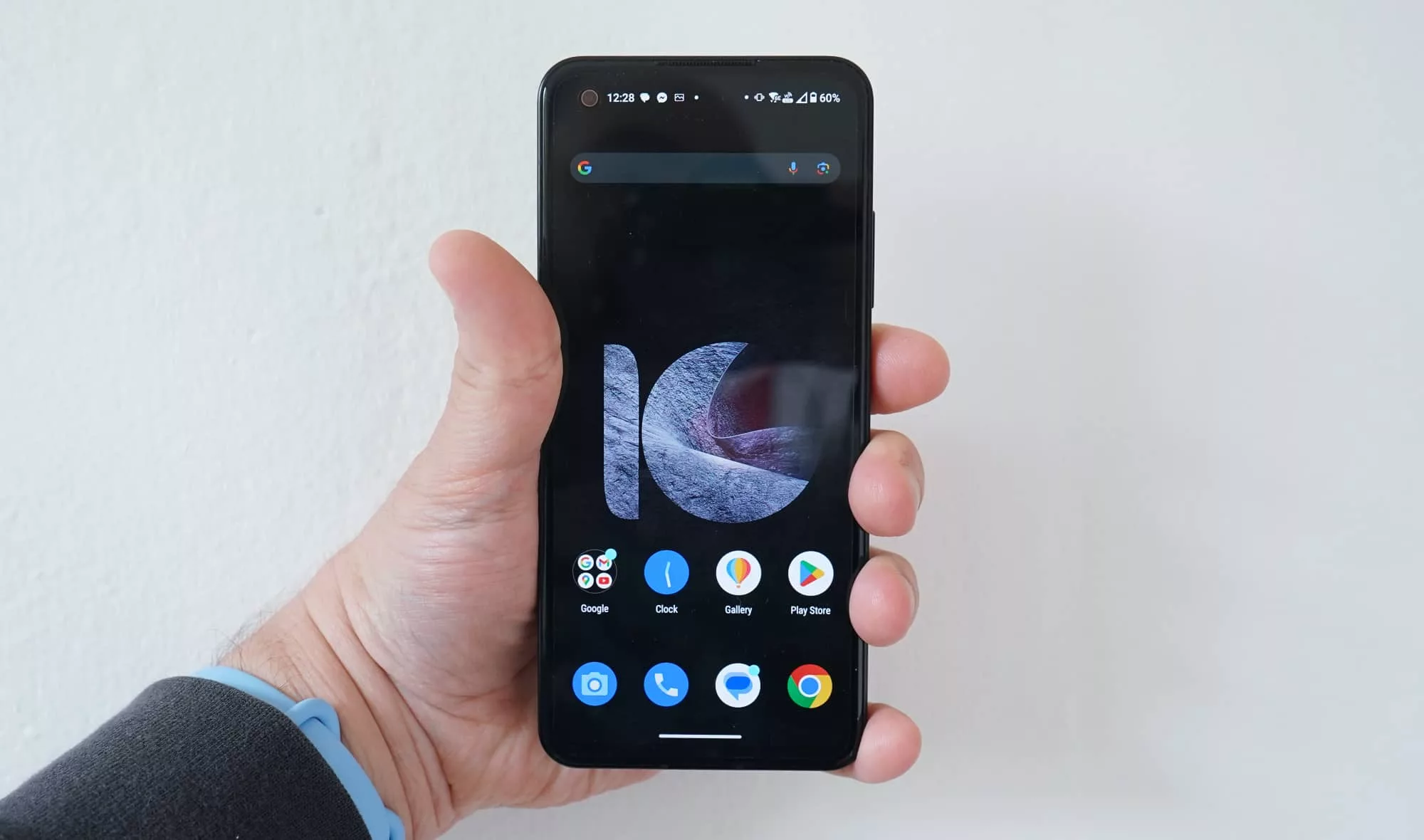 Performance
Armed with Qualcomm's widely used Snapdragon 8 Gen 2 processor seen across many devices this year, we expected strong performance across everything, helped in part by the 16GB RAM our Zenfone 10 review unit provided.
You can understand our surprise when it didn't go quite as planned.
In synthetic benchmarks, the sign that something might go a little awry came when the Zenfone 10 picked up that we were going to run a benchmark and shifted the phone into a "high-performance mode". So we ran both and found there's a pretty clear difference between the standard and high-performance modes.
Simply put, the standard performance mode on the Zenfone 10 delivers benchmarks under competitors such as the Samsung Z Fold 5 running the same chip, but performs almost the same in high-performance mode.
Graphical benchmarks were very similar too in the OpenCL benchmark, giving us an indication that the Zenfone 10 may be slightly underclocked in the standard mode compared to the "high-performance" mode available to users.
It's at least faster than the previous Zenfone models, though that shouldn't come as any real surprise. We don't usually see new phones that are slower than their predecessors, and the Zenfone 10 is no exception.
In real-world use, the phone is typically reliable for most app usage, letting you jump around the device with ease, though lag tends to rear its head almost too easily. We found apps that were unresponsive at times and a phone that didn't always wake up.
It wasn't the sort of high-end performance we expected from a phone spec'd this well.
At least mobile 5G performance was better, with tests on the 5G Telstra network in Sydney, Australia delivering fairly fast speeds, though performance can vary for lots of reasons.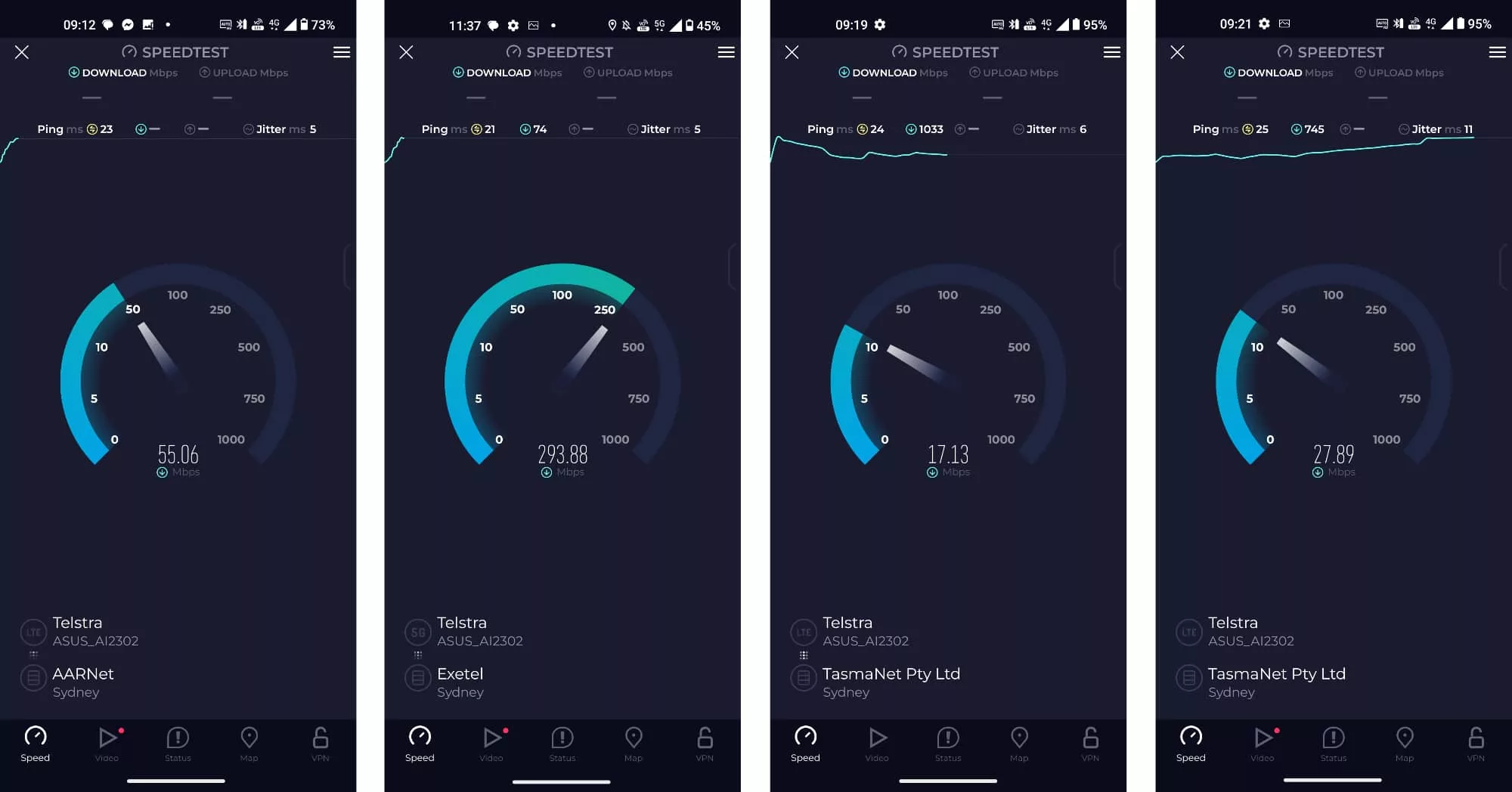 Camera
On the camera side of things, you'll find two lenses available for you to work with, as Asus sticks with the tried and trusted combination of a standard wide and ultra-wide lens. Sadly, it's not quite as versatile as a three-camera setup, but given the focus on a compact size, you may not be surprised.
One thing does give Asus a bit of an advantage: an automatic stabilisation system using a gimbal. That's something few phones offer, and can give you sharper images at times. So does it work?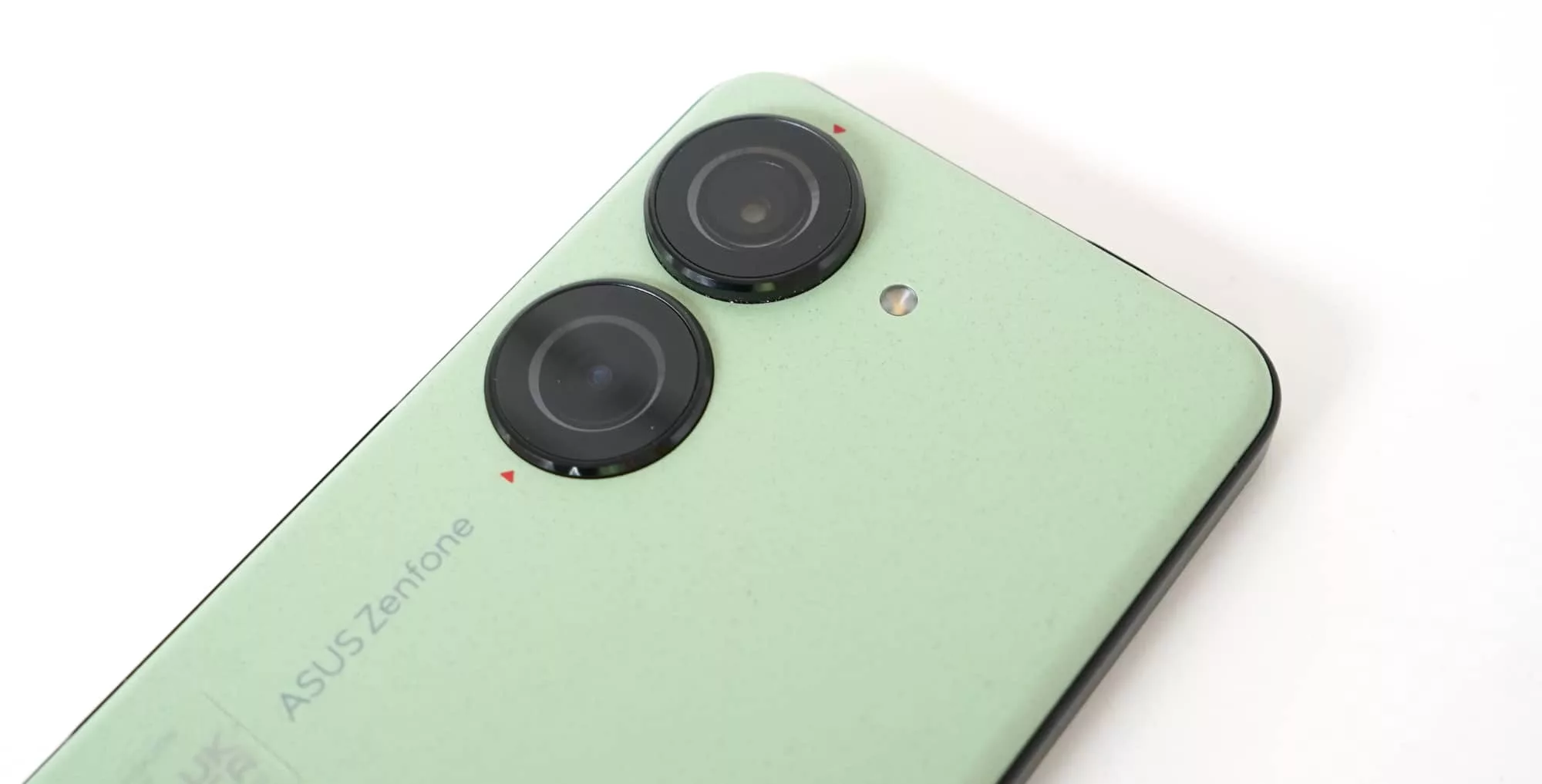 For the most part, yes, and it works well with the rest of the system, and indeed works better than what we experienced with the Zenfone 9 before it.
When the Zenfone 10's camera works for you, there are bright, sharp, and detailed images to work with, delivering plenty of colour and crispness.
There are times when it can feel like aspects go a little awry, such as when the exposure metering flips out and images become too bright. The Zenfone 10 camera system isn't perfect, but it can deliver great shots.
In fact, portrait images are especially lovely on the camera system, which feels as though it can take on the Pixel range, and may well be the point.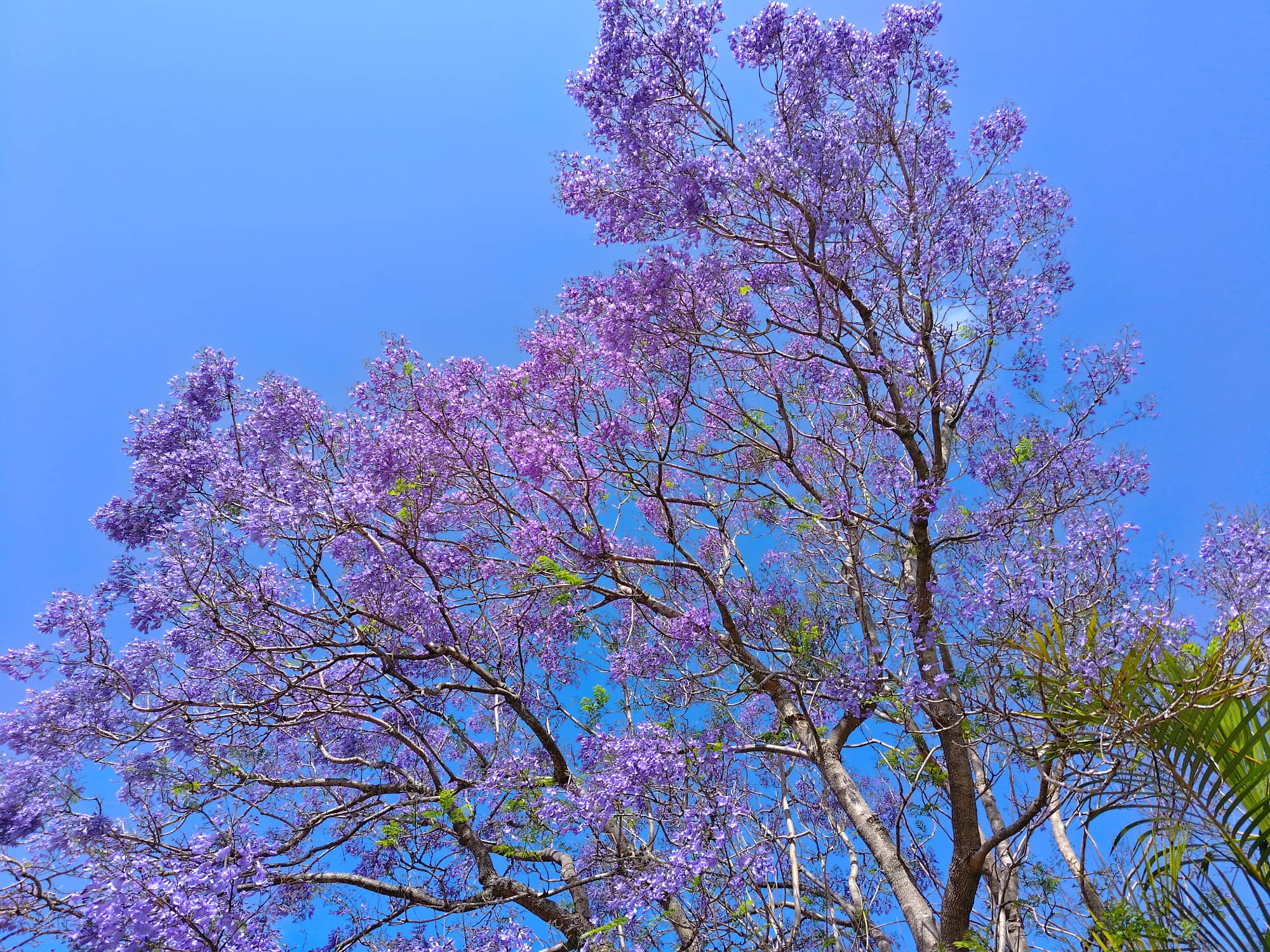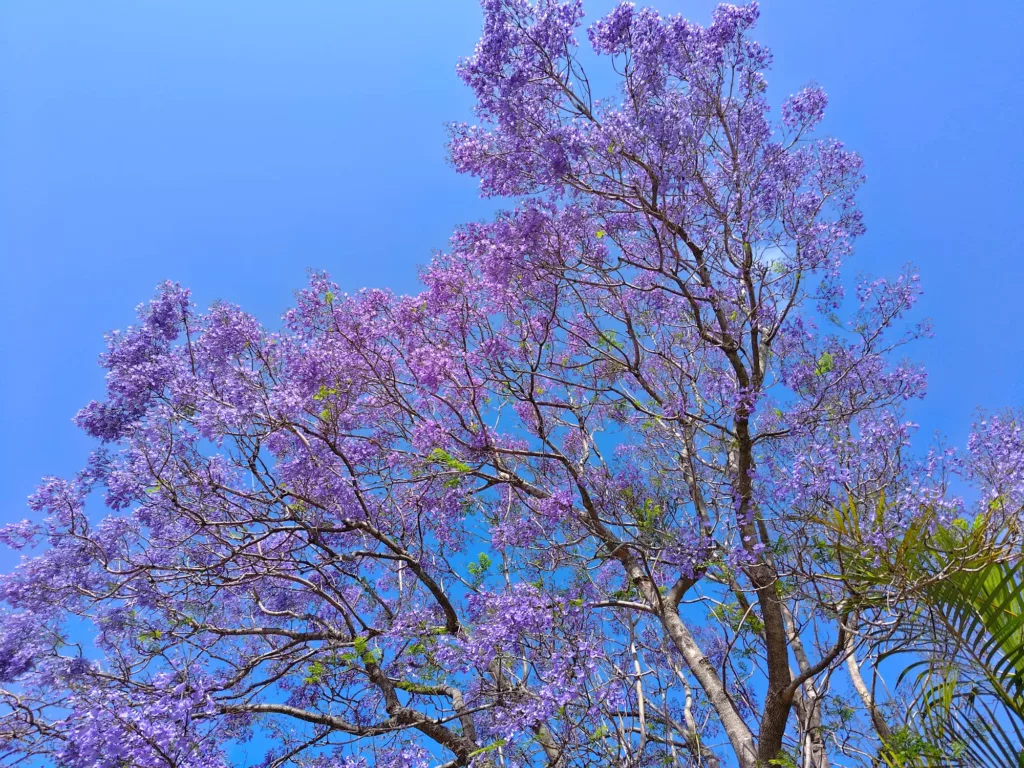 The camera does need some tweaking, mind you. While the 50 megapixel main camera is great and works well at 12 megapixels, the 13 megapixel ultra-wide doesn't feel as solid. Rather, the focus appears locked and the images can seem washed out, especially when looking at the colour from the main 50 megapixel wide camera to the lower megapixel ultra-wide.
We also couldn't get a macro mode to work, if it even exists, which adds to the feeling that the Zenfone 10 isn't a total improvement on its predecessor. It works better in many ways, while in others, it's still struggle city, it seems.
Battery
While the camera isn't the best experience around, the battery is an absolute star, with the 4300mAh size delivering so, so much.
Two days. That's how much you can get out of the Zenfone 10 battery, with it just delivering so much from its compact size.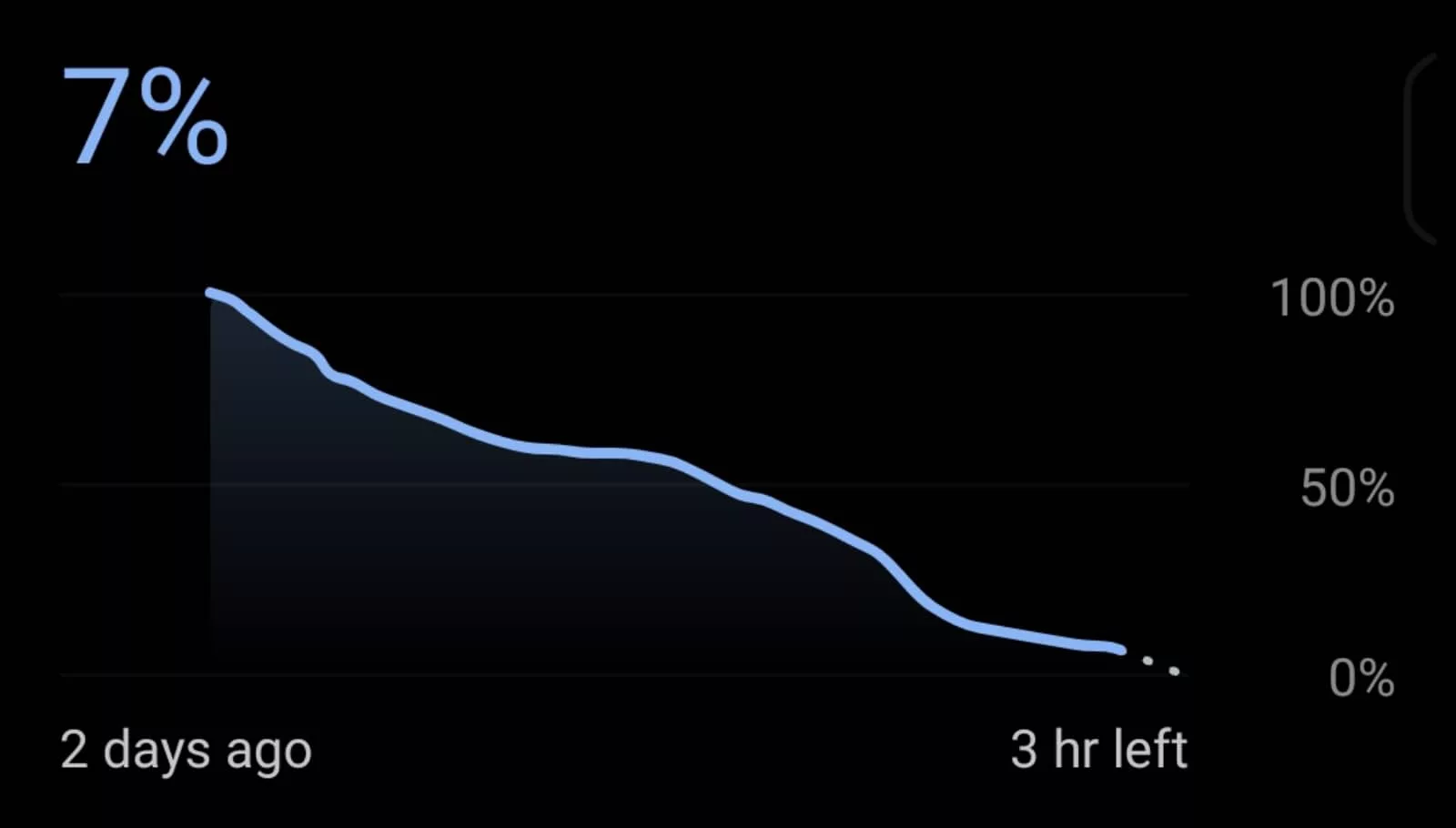 There are bigger batteries in larger phones that don't go for nearly as long in our phone test of regularly using the phone with about three hours of consistent screen time throughout the course of them, and yet the Zenfone 10 just pushes on through.
Use the phone's screen more often and you may need a charge on that second day, but sufficed to say, the Zenfone 10 battery delivers.
There is no other phone battery doing this well. It's stunning.
You'll also find speedy wired charging plus handy wireless charging available, giving you two options if you need power in a pinch.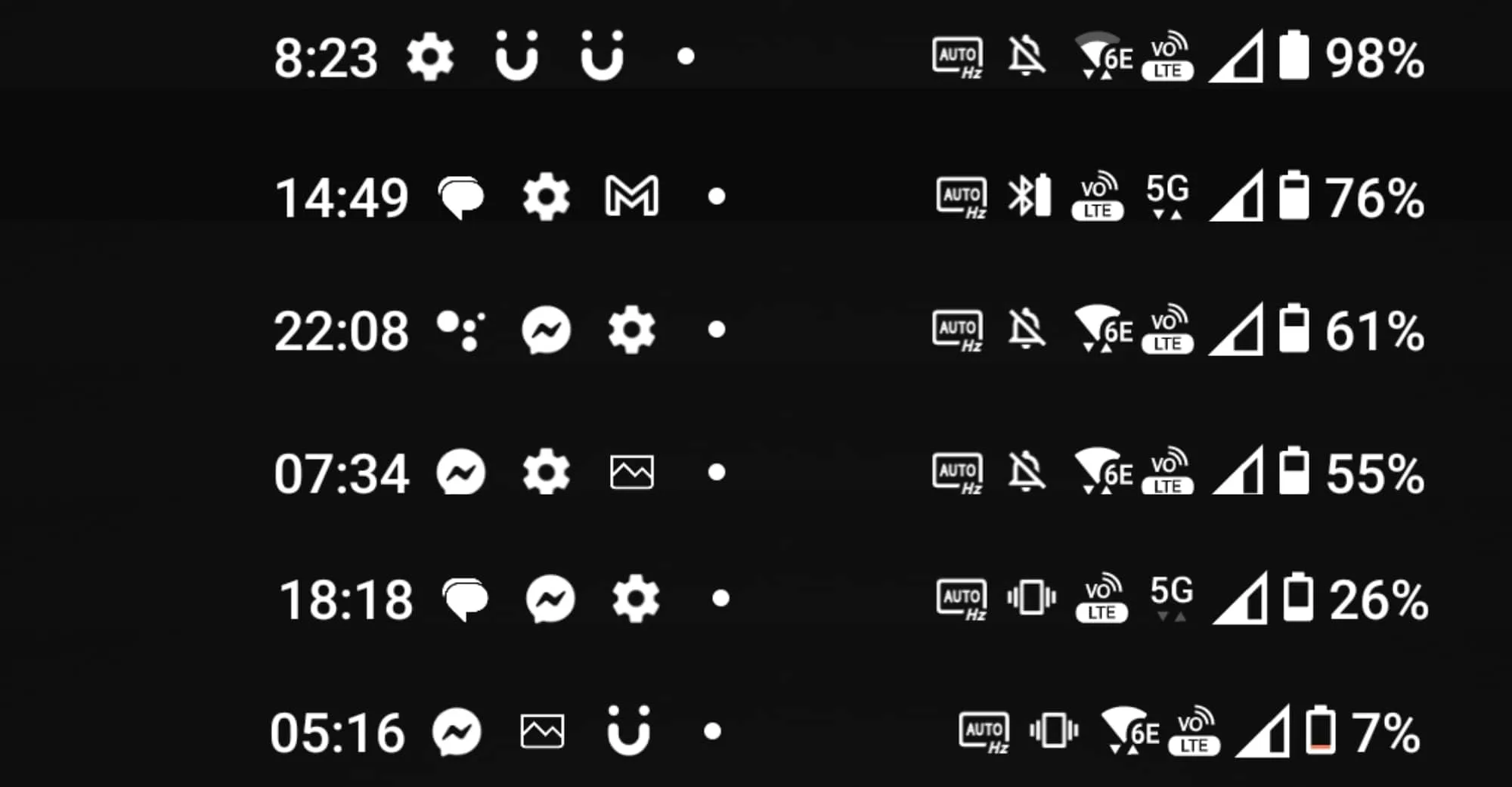 Value
The price is also fine, with the Zenfone 10 costing $1299 in Australia for a 256GB with 8GB RAM or 512GB with 16GB RAM.
You don't typically find half a terabyte of storage and 16GB RAM for under $1500 unless you turn to one of last year's models, so credit to Asus where it's due: there's value to be had.
What needs work?
But while the Zenfone 10 brings together quite a lot into its compact size, it also does come with its fair share of problems. In what seems to be fairly consistent in our time reviewing Android phones, software and driver quirks can be found across the phone in a way that may affect how you use the phone.
Take the performance itself, which not only struggled to complete a benchmark, but also saw serious moments of lag as we used the phone.
And that's not all.
Our Zenfone 10 review unit regularly struggled with our WiFi 6E network, one of the few devices that had problems, and the camera would sometimes fire up a white screen that would only disappear if you force crashed the app. We even had some Bluetooth issues from time to time, as well.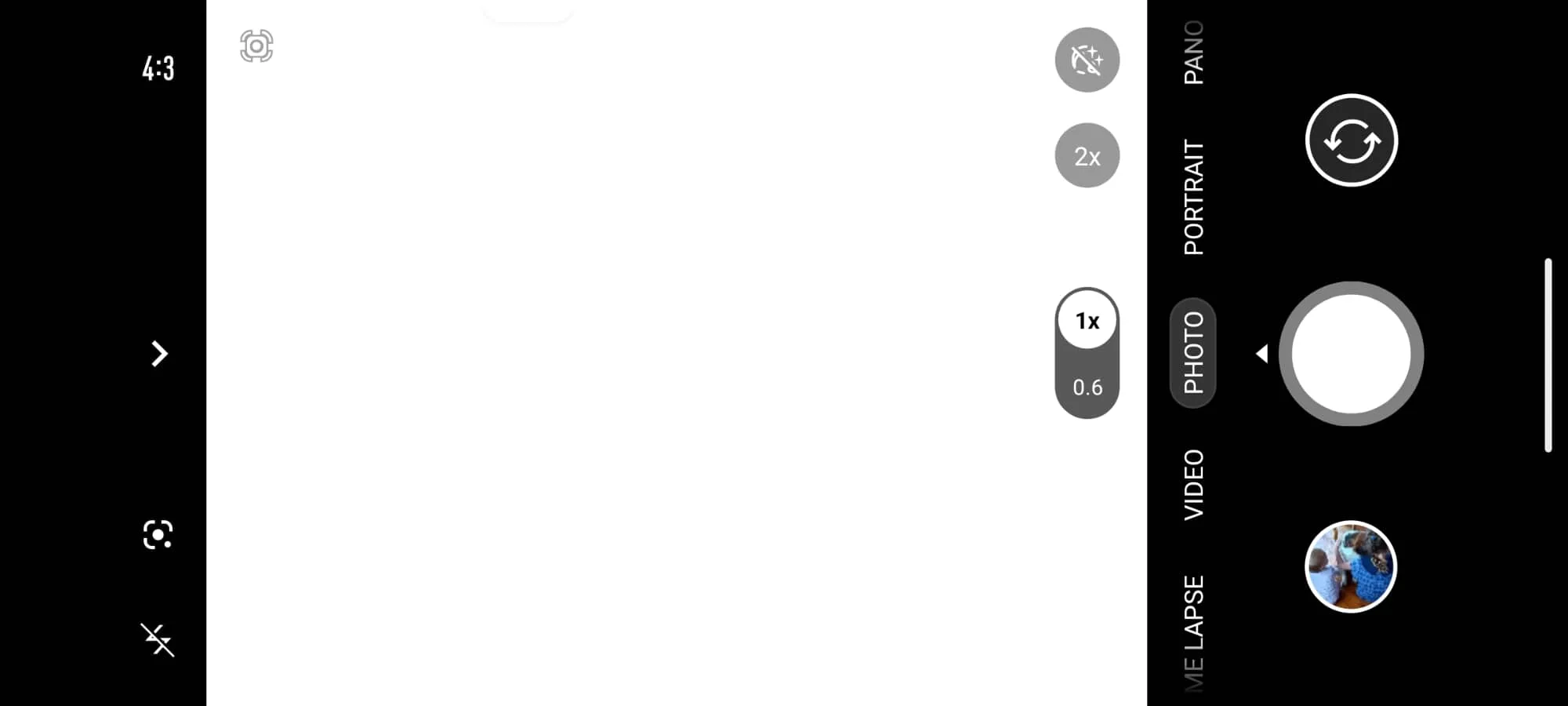 The bugs were noticeable and given we've seen this in prior Zenfone models, something we were worried wouldn't change.
It's similar to the rough surface on the back, a texture we've not quite gotten used to and was there last year. Going with a textured look is very much a love or hate it kind of affair. Some will dig how it keeps you holding it, but others (including us) feel as though it makes you gnash your teeth in much the same way awkward wool sweaters do. shudder
The feel of the Asus Zenfone 10 wasn't for us, but it might be for you. It'll definitely divide, and so will the bugs.
If you can live with both and ultimately hope Asus fixes those bugs ASAP, the issues are less an issue, more something you can deal with.
The other issue may be the size, because while the Zenfone 10 is made to be compact, the more we look at it versus the competition, the more we're not sure it is.
In fact, when you compare the phone against to last year's iPhone 14 — which is the same size as this year's iPhone 15 — the sizes are pretty much the same. Even the Google Pixel 7a is close, with only a little more in length going for it in terms of differences.
That doesn't make the Zenfone 10 so much a compact phone, but rather a normal-sized phone, which isn't a bad thing, but just a thing. Just something to be aware of, like a phone public service announcement.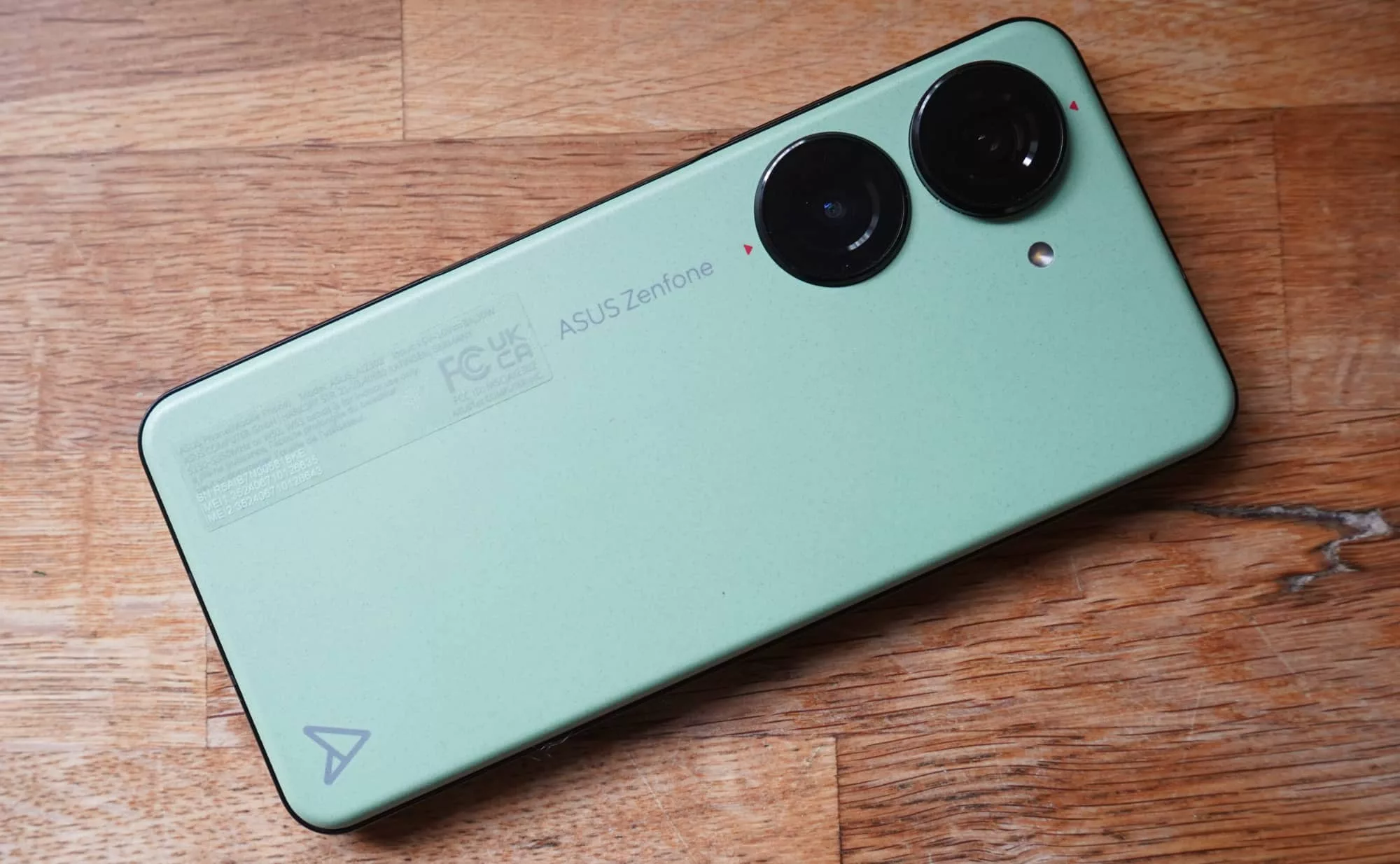 Final thoughts (TLDR)
We were a little surprised by the launch of the Zenfone 10, but it's a good kind of surprise.
Arriving to perfect the problems of the Zenfone 9 before it, the latest model delivers a phone that offers more of the flagship spec tech in a more normal-sized package, something that isn't always catered for. It has its quirks and bugs, and Asus needs to get on that ASAP, but there are definite things to like about this phone.
The problem may actually be what it plays against, because priced between $1299 and $1499 in Australia, the Zenfone 10 is edging into foldable territory, much of which offers the same high-end tech with a fancy folding screen.
However, Asus' saviour could well be the battery: there's just nothing like it. No phone this size manages to hit two days from our testing, making the battery the main reason to consider this phone.
Granted, it might come with the odd bug or slight slowdown, but if battery life is the main reason you buy a phone — particularly a big phone — you may want to consider this slightly smaller entry.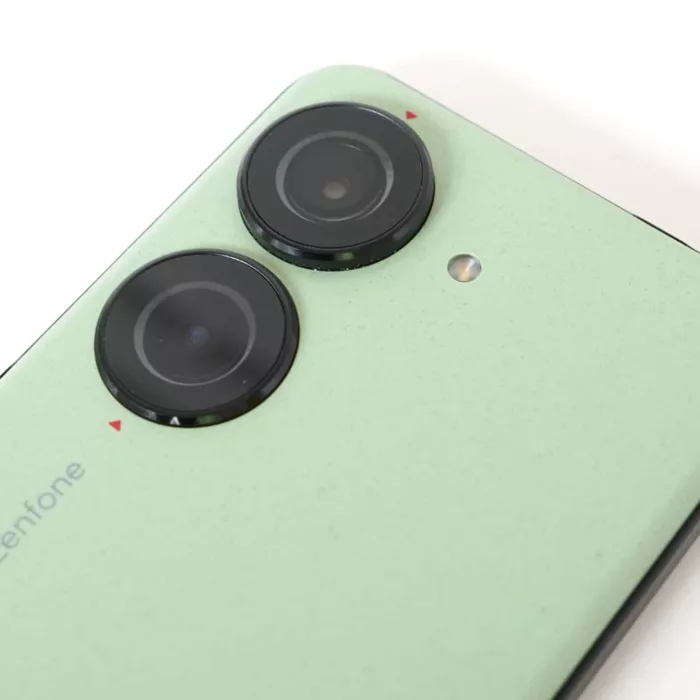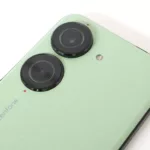 Asus Zenfone 10
The good
A smaller flagship
High specs
Very impressive battery life
Wireless charging
Water resistance
The not-so-good
No telephoto camera
Performance is hit and miss
Rough surface at the back won't be to everyone's taste
Phone size isn't THAT small; it's more of a regular-sized phone