Not convinced by the idea of needing a big phone? Neither is Asus, which is ready with the 5.9 inch Zenfone 10.
Bigger phones may well have become the norm, but not everyone is down for a larger size.
While a screen about 6 inches may well provide more battery life and a larger display to work with, it can also make a dent on pockets, which have been feeling the burden for a long time, impacted by the big sizes of smartphones in recent years.
Shifting to a compact foldable flip phone is one way to deal with that issue, as it essentially folds the phone in half, but it's not the only option. Smaller phones can also ease the burden, though they are becoming rarer.
Asus may well have an answer, though, as a week out from the launch of Google's next Pixel range, it has a new phone focused on size.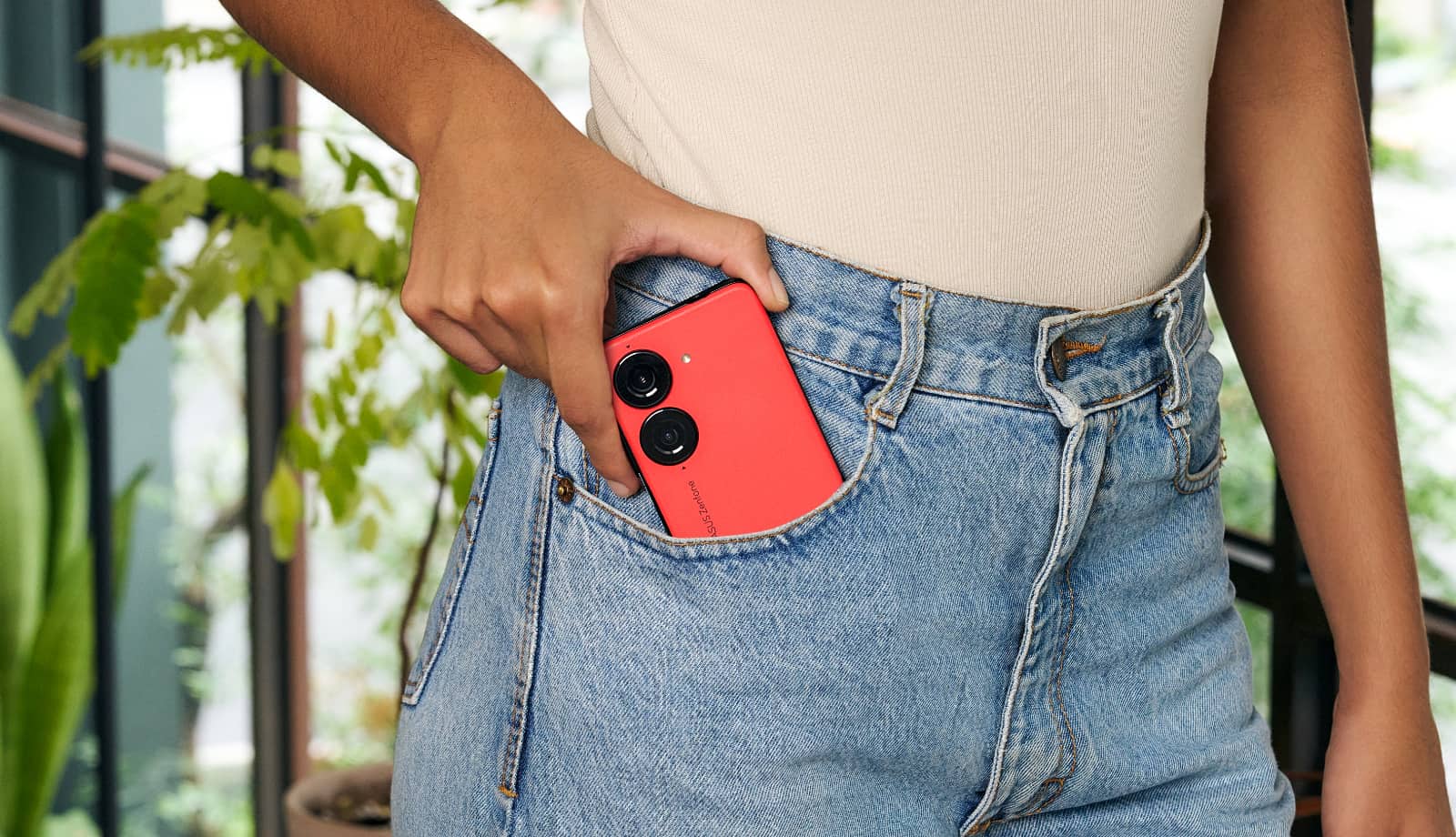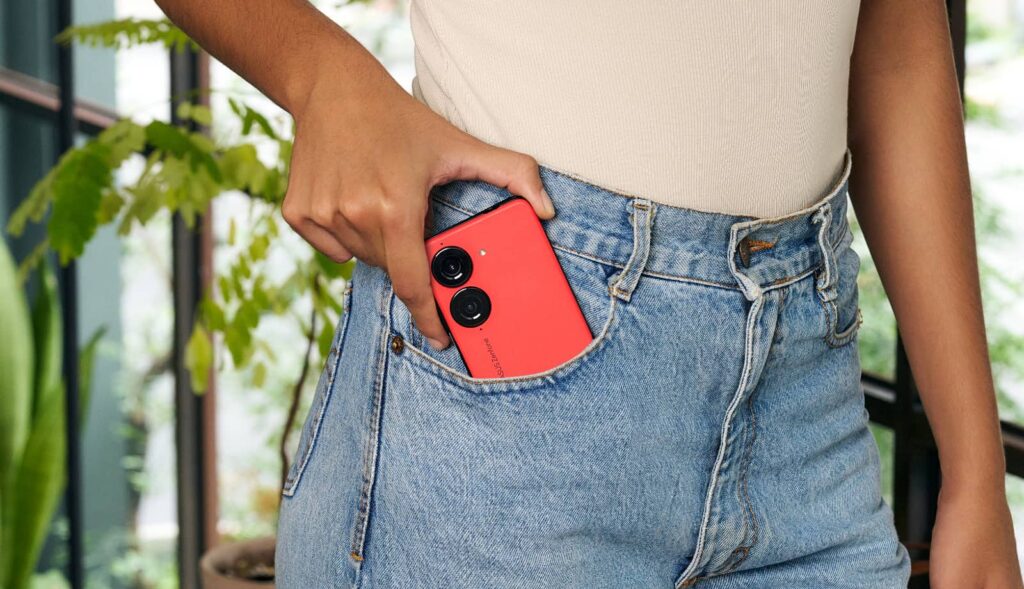 A refresh on last year's Zenfone 9, the Zenfone 10 will take what's familiar and hopefully upgrade the lot. We say hopefully, because we weren't impressed by what the Zenfone 9 did, as the camera basically didn't perform.
This year, camera is a big part of those updates, with a second-gen 6-axis gimbal stabiliser in the hardware, controlling a 50 megapixel rear camera to keep things blur-free and shake-free, both in imagery and video. That's on one of the two cameras, with the second offering an ultra-wide perspective at 13 megapixels, but lacking the stabilisation system.
On the front, Asus is giving the 32 megapixel camera a new sensor with bigger pixels (1.4μm) to deliver better imagery in lower light.
In short, the whole camera package has been updated on the Zenfone 10, and that's not all.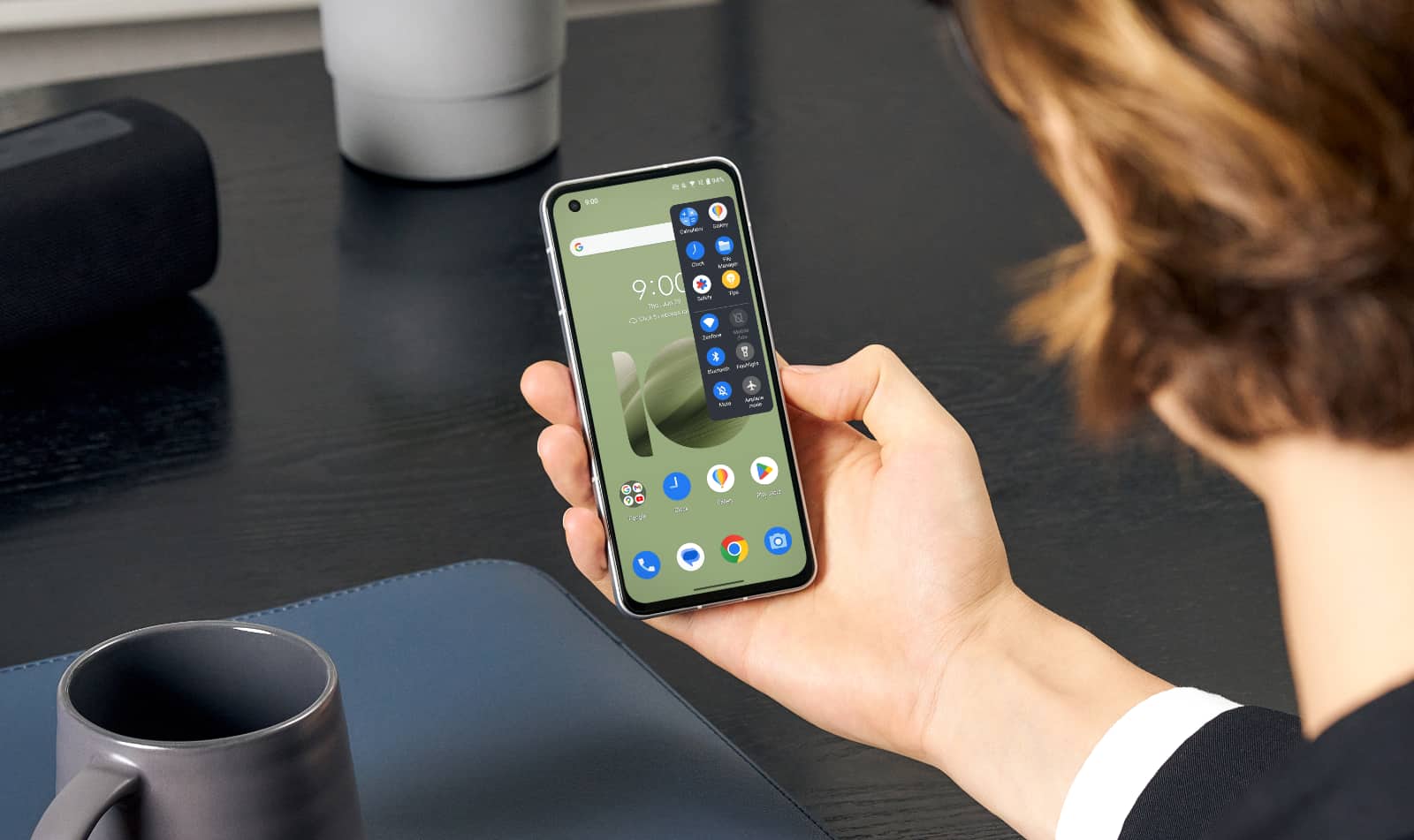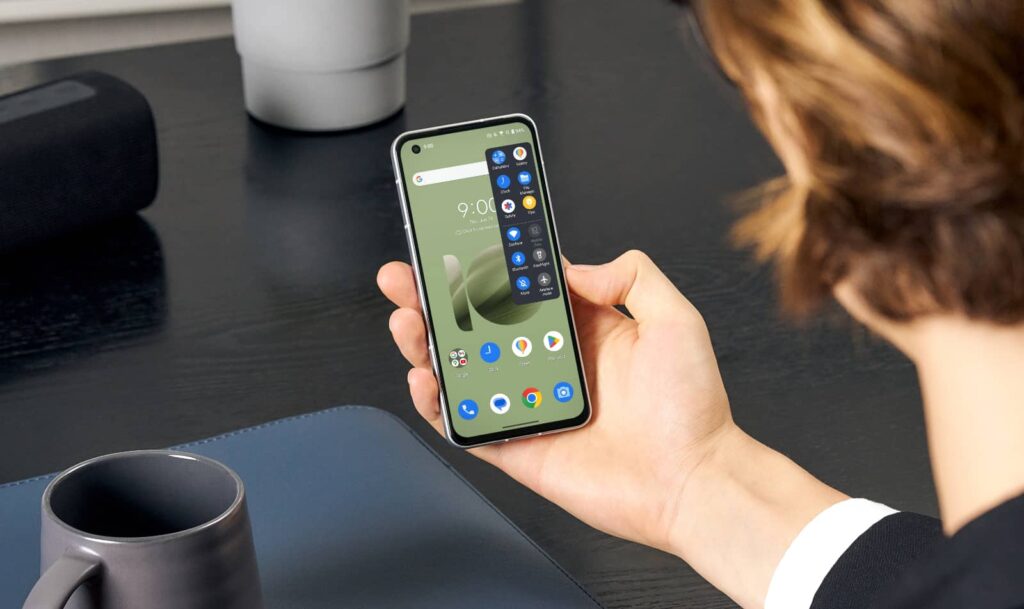 There's also a new chip, the Qualcomm Snapdragon 8 Gen 2 we've seen on Samsung's S23 phones this year, matched to either 8 or 16GB RAM depending on the model you buy, with either 256 or 512GB storage.
It all sits under a 5.9 inch 144Hz AMOLED screen and inside of a case made with an eco-friendly bio-polycarbonate body to help Asus reduce petrochemicals and minimise a carbon footprint, something we're seeing from more and more companies these days.
You can also expect wireless charging through Qi (just not Qi2), a 4300mAh battery, IP68 water resistance, support for hi-res audio both wired and wireless, spatial audio by way of Dirac, and interestingly, a 3.5mm headphone jack, something that has been disappearing on phones for years.
All of this sits in something made to be properly compact, too, with a weight of 172g, just one gram heavier than the standard iPhone 15.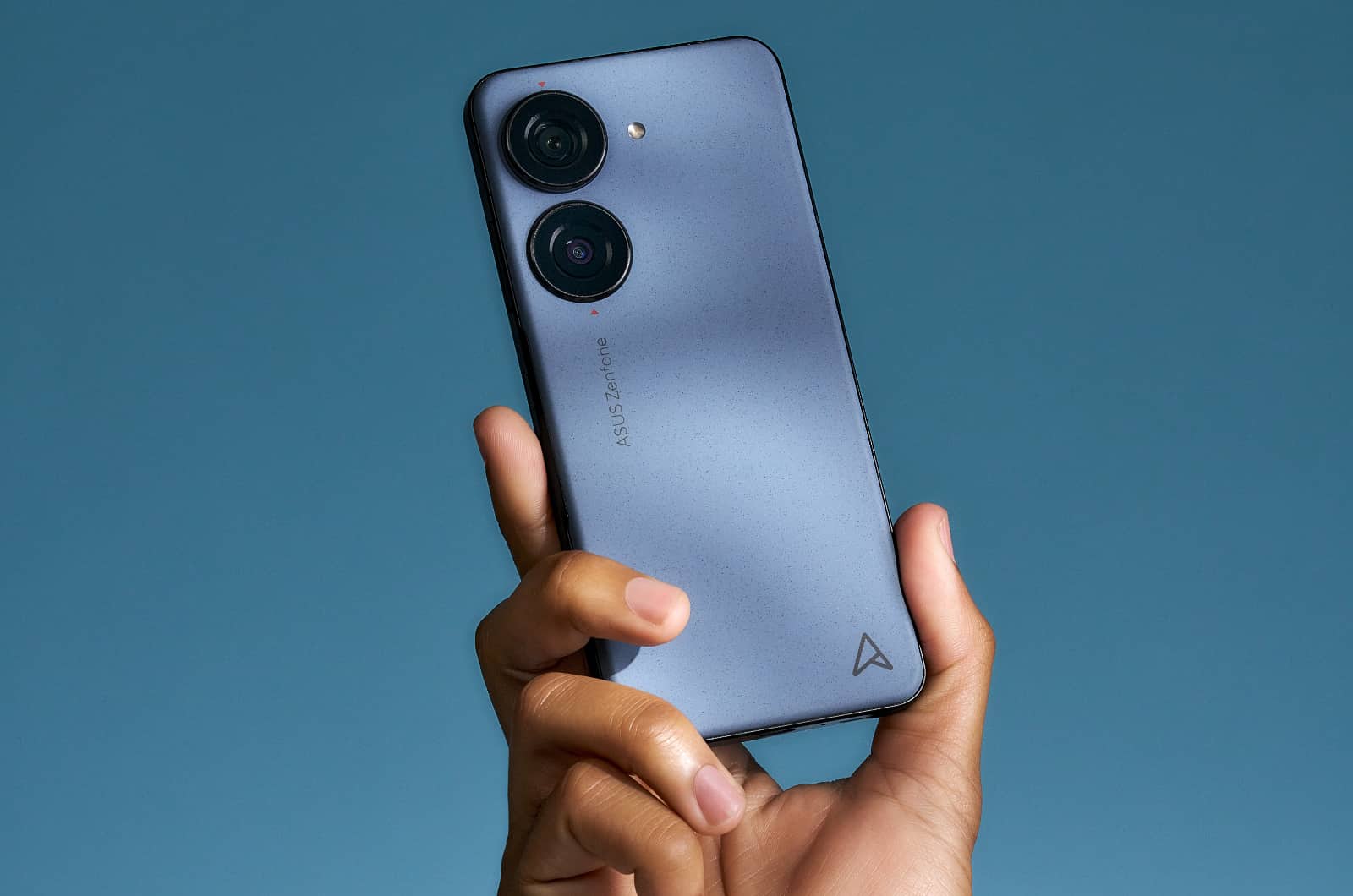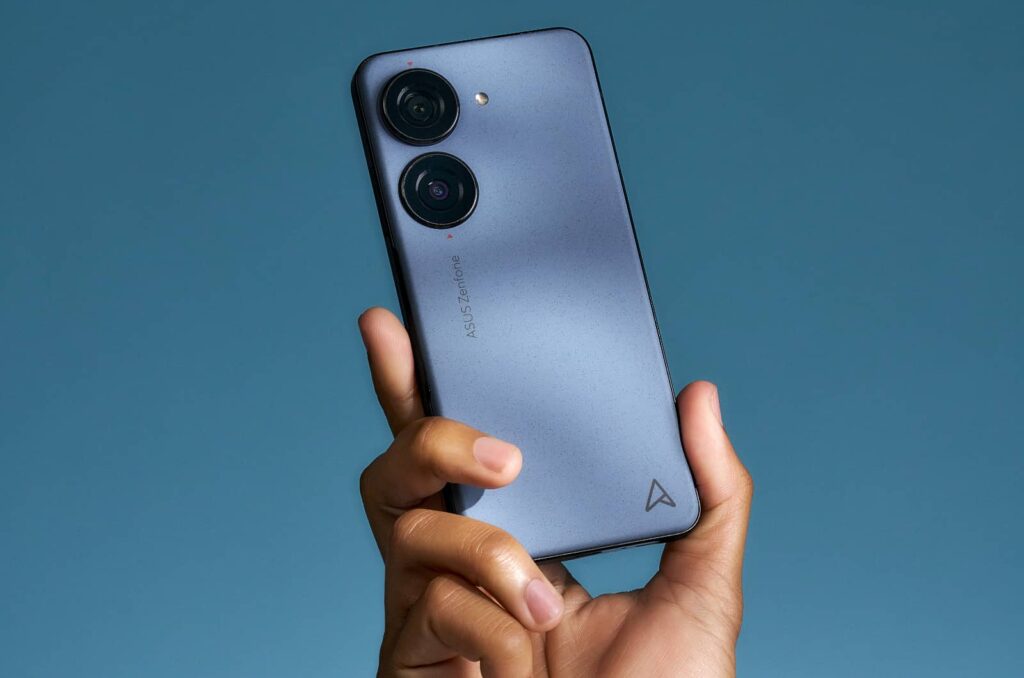 Pricing wise, the Asus Zenfone 10 will compete with phones like the standard iPhone 15, getting an Australian price of $1299 for the 8GB/256GB model, which will come in several colours, while a 16GB/512GB Zenfone 10 will come in black only and cost $200 more at $1499.
The range is heading to stores now, with the Zenfone 10 specifically landing at JB HiFi and Asus online.