Quick review
Google Pixel 7a
The good
Great performance
Lovely design
Pretty solid camera
Wireless charging
Water resistance
Fingerprint sensor and facial security
Superb value... so much that we're not even sure the point of the standard Pixel 7
The not-so-good
No telephoto camera
Camera can be a little slow to fire
Battery maxes out at around a day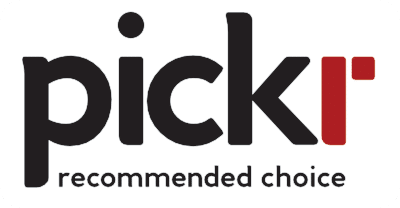 Google's mid-range "a" series returns with the Pixel 7a, a phone that makes you question: what exactly is the point of the slightly more expensive Pixel 7a?
Phone makers tend to cater for more than one price point with their ranges, but usually there are obvious point of difference.
Between the iPhone 14 and the iPhone 14 Pro, there are differences in the camera, materials, chip, and screen. The sizes may be the same, but the hardware is most certainly not, with iPhone 14 owners getting a good experience, but the more premium iPhone 14 Pro getting a better one.
It's similar in the world of Android, too. The Galaxy S23 Ultra has more cameras and features than the smaller S23 model, and it's the same with Google's phones, as well.
Spend up on the Pixel 7 Pro and you'll get a more premium design than the Pixel 7, plus an extra camera that caters to zooming in, a telephoto camera to let you get a little closer.
That regular Pixel 7 serves a lower price point, but even today, its status is a touch confusing, thanks in part to a new model Google released just recently: the Pixel 7a.
Another of Google's "a-series" devices, the Pixel 7a is a phone focused on the mid-range and more budget-friendly category of mobiles, making up a less expensive price point for its Pixel range.
And that's where it gets confusing, because in 2023, the Pixel 7a may actually be a better deal the Pixel 7.
Design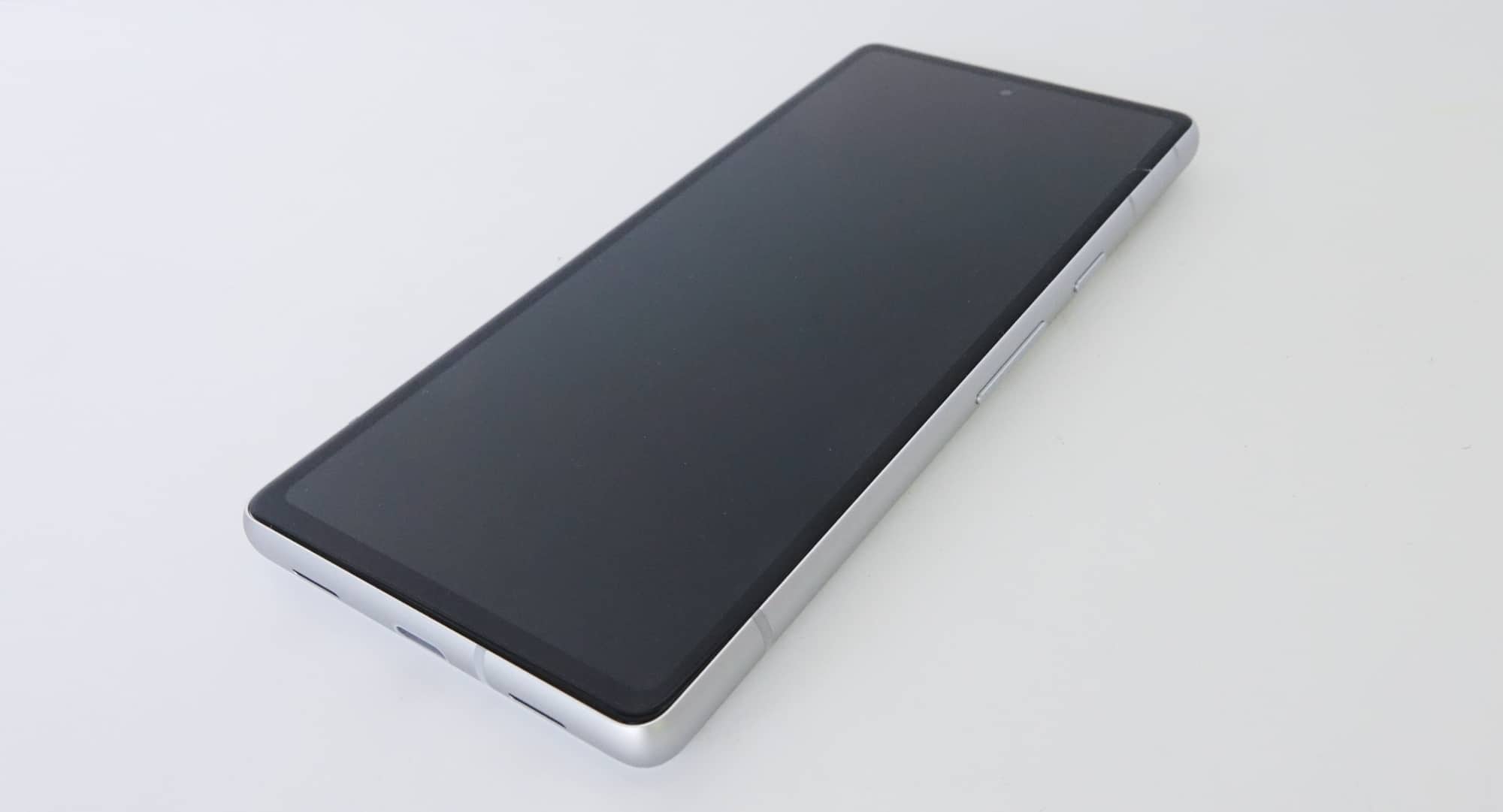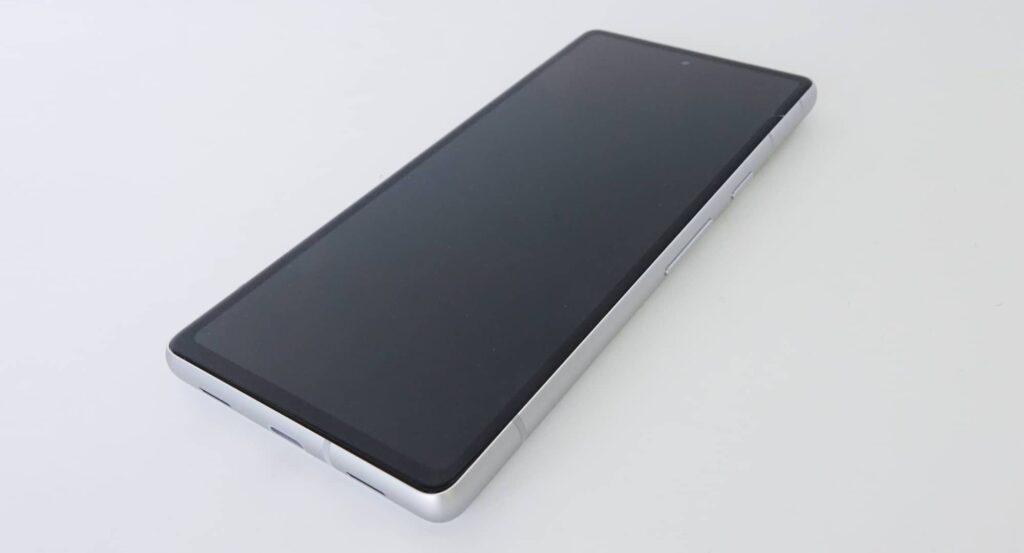 The Pixel "a" series isn't known for creative new designs that blow people away, but rather shrinking what has worked in previous models to a more hand- and wallet-friendly size, and the Pixel 7a is no different.
In fact, if you've seen last year's Pixel 7, you've seen this year's Pixel 7a, with the same style, same slightly extruded rear crossbar for the camera, and same curved camera cut-out on the back, as well.
If it weren't for the fact that the 7a was slightly smaller than the 7 and the body was made from a combination of glass, aluminium, and plastic rather than glass and aluminium, the 7a could basically be the 7 in design. It is that close.
And that's not a bad thing.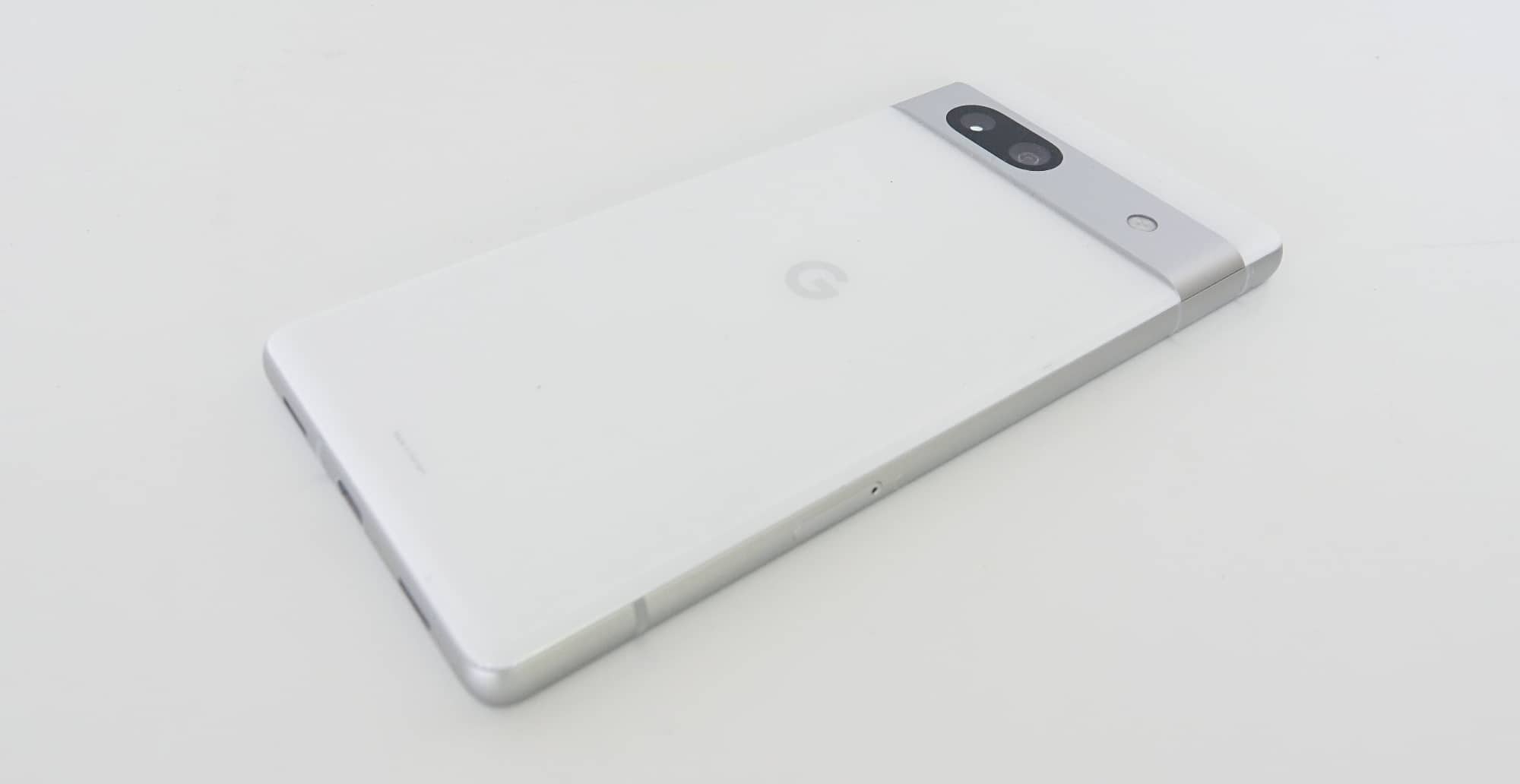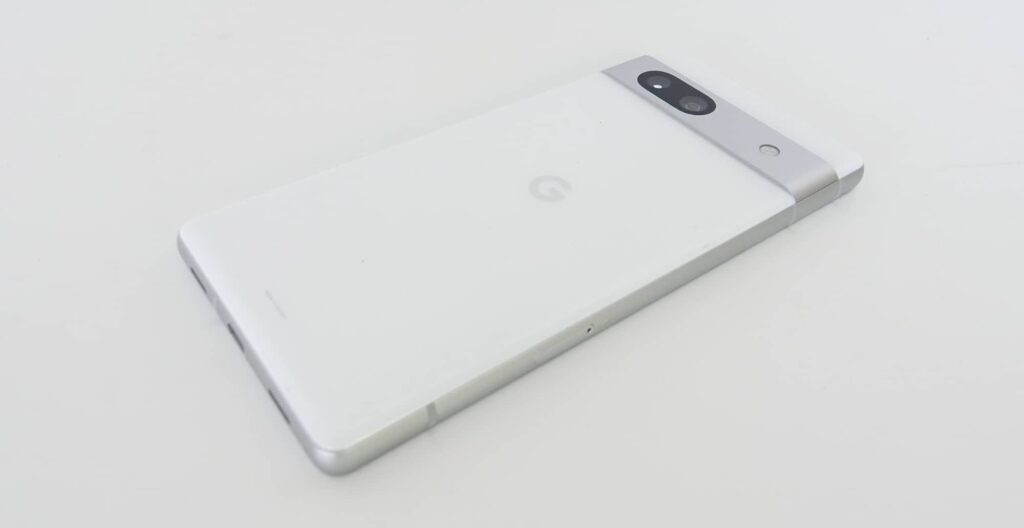 Features
Nor is the feature set, which is also very, very similar to what Google offers in the Pixel 7. When you read the specs and compare them, things are very interesting, indeed.
Inside, it's very similar, with 8GB RAM and 128GB storage accompanied by the Google Tensor G2 chip, plus WiFi, Bluetooth, GPS, Near-Field Communication for Google Pay, and 5G.
There are two cameras on the back, offering a 64 megapixel standard wide F1.89 camera sitting next to a 13 megapixel ultra-wide with F2.2, while the front is handled by a 13 megapixel F2.2 camera, as well.
It all sits in a 6.1 inch design made to be caller than the 6.3 inch Pixel 7, but uses a similar screen, adopting a Full HD+ 1080×2400 OLED panel supporting a 90Hz screen speed and covered by Corning's Gorilla Glass 3 scratch-resistant glass.
A 4385mAh battery is built into the design, which itself can be charged either by Type C USB or wireless charging, and the whole thing is water resistant at IP67.
In short, it is quite similar to the Pixel 7, though there are some little differences, not least of which is the price. More on that soon.
In-use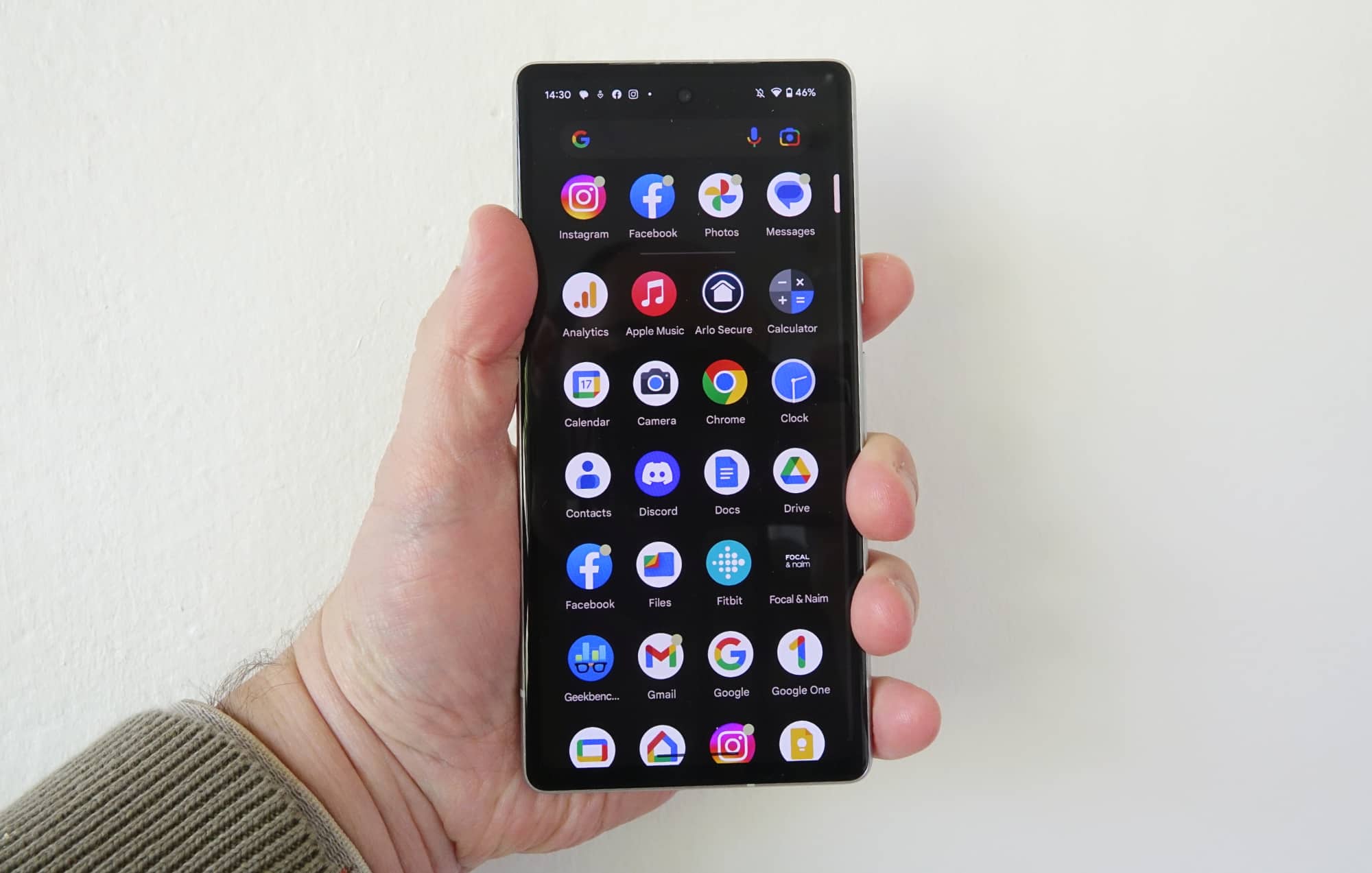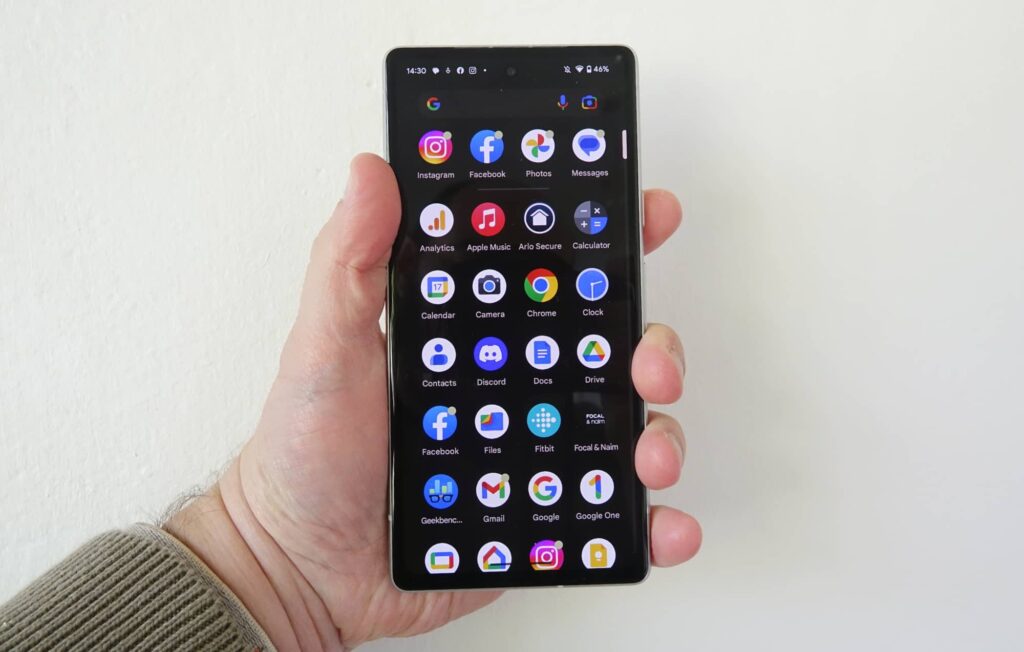 A feature set and design very much like Google's other Pixel phones means using the phone is also very much the same. Also not a bad thing.
You'll get stock Android 13 the way Google says it should look like, with support for both a facial security system and an in-screen fingerprint system for unlocking the phone. Both are useful for getting stuck in, and the whole phone is easy to get used to quickly, as well.
A handy tip for people expecting a camera shortcut on the lockscreen, that's not there, but you can double press the power button on the right side to jump right into the camera when waking the phone up.
Performance
When the phone does go from standby to active and working, there's very little in the way of lag to speak of, thanks in part to the combination of Google's G2 Tensor and 8GB RAM.
While the latter of these could always be improved, 8GB is plenty to work with for most people, and the Tensor G2 is a solid chip, as proven to us by the performance of the Pixel 7 Pro last year.
This is the same, and it's more or less identical on Tensor benchmarks, as well, scoring much the same result as the 7 Pro did, only a little under, likely due to memory differences.
However, there's difference in the graphical benchmarks, showing the 6 is faster, and we're not entirely sure why. The performance is solid all the same, though, and given the 7 Pro is the flagship, expect the 7a to perform just as well across apps on Android.
Comparing it to recent Qualcomm chips, benchmarks show Snapdragon phones come out slightly ahead, but real world performance showed the Pixel 7a had plenty of power to deliver what people need from their phones, and not just in the day to day app running of every day life.
Mobile performance is also up there, thanks in part to a solid sub-g 5G chipset which can handle plenty of cellular speed.
Pixel 7a owners sadly won't get the support of the mmWave technology you can find in both the Pixel 6 Pro and its more recent 7 Pro sibling, but that may not matter. Those two phones are the only 5G mmWave mobiles in Australia at present, and so the 7a isn't changing anything there at all.
Rather, you'll find plenty of 5G performance on offer provided your mobile provider has plenty waiting for you to take advantage of. For proof, in Sydney on the Telstra network by way of Mate, we clocked up speeds as much as 350Mbps, though you may get more depending on what your telco is offering at the time.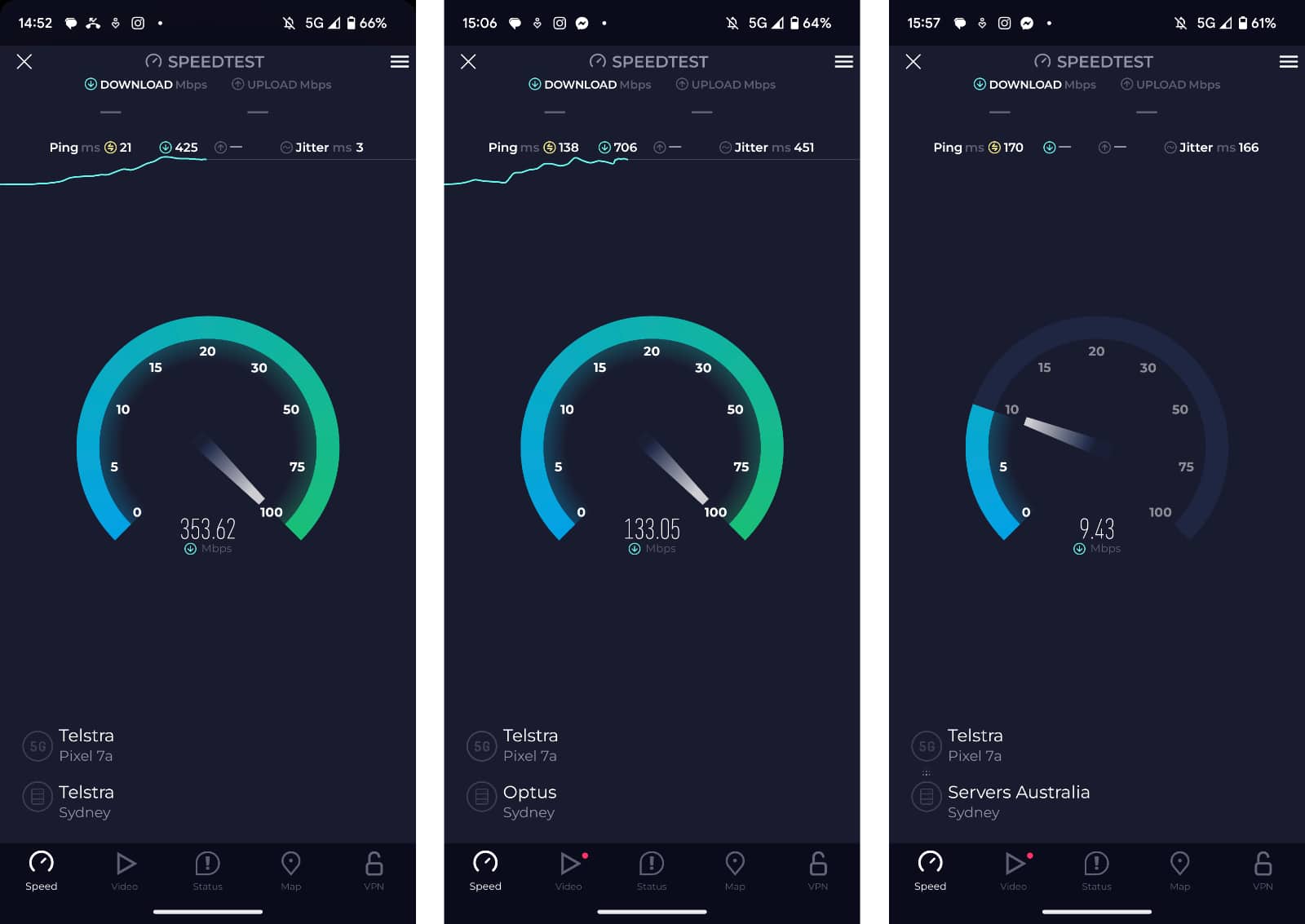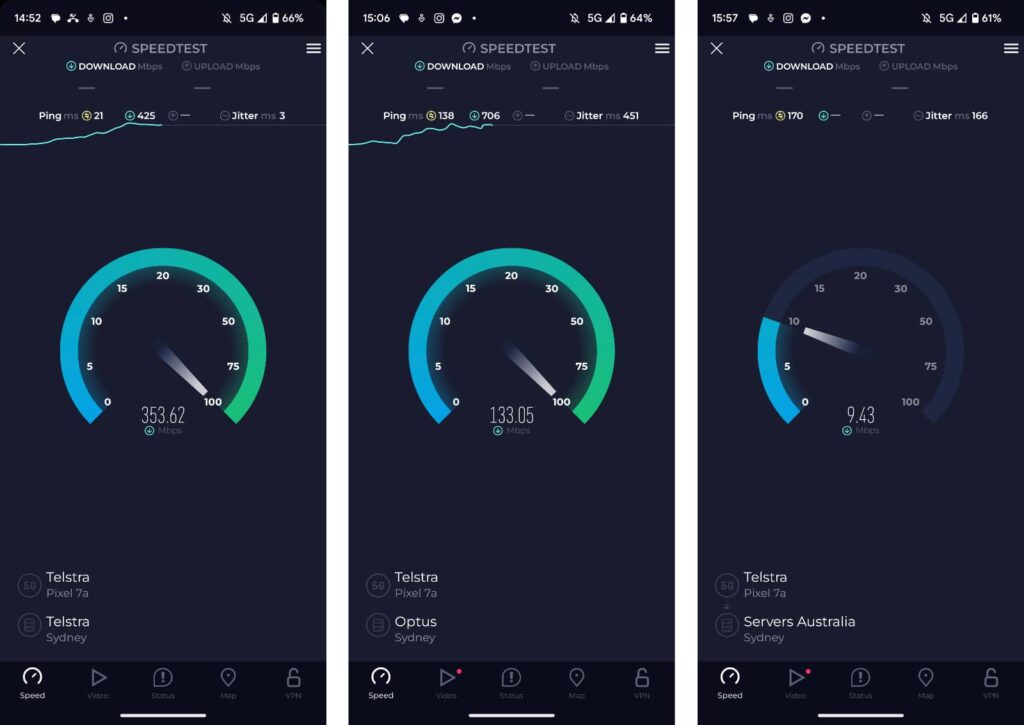 Camera
Next up is one of the other critical areas for phone owners these days, or one many would argue is the most important: the camera.
Gone are the days where we primarily use phones to make phone calls, and instead we carry our phone as our dedicated camera, making this a critical component to check out.
And Google is known for this area, not just because of the cameras it designs, but also the extra software guts that makes them stand out.
This year, the Pixel "a" doesn't quite use the same tech from its regular Pixel, differing from the 50 megapixel F1.85 camera with a 1/1.31 inch sensor of the Pixel 7 and opting instead for a smaller sensor with a higher megapixel output. Instead, you'll find a 64 megapixel F1.89 camera with a smaller 1/1.73 inch sensor, giving you more megapixels but a smaller sensor.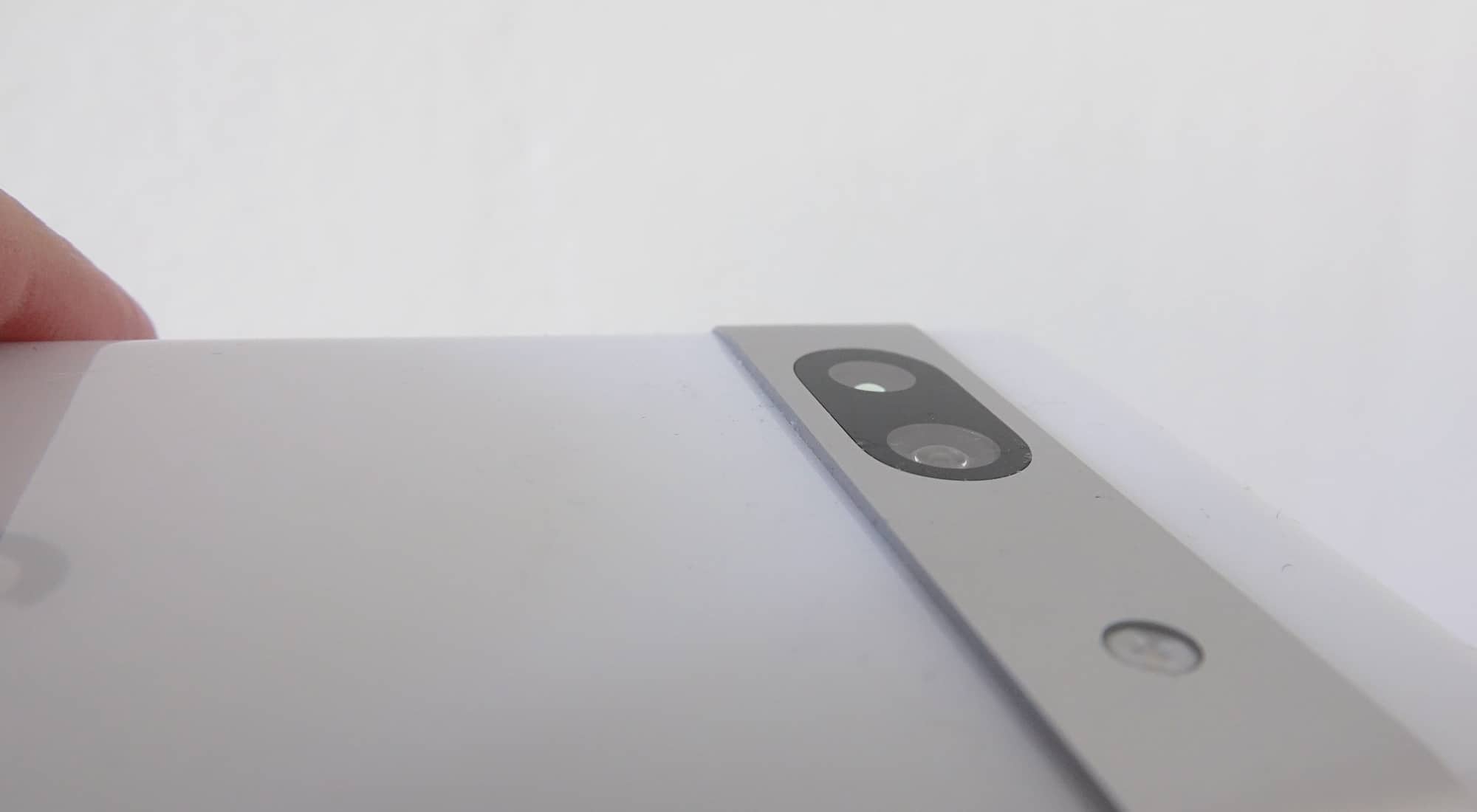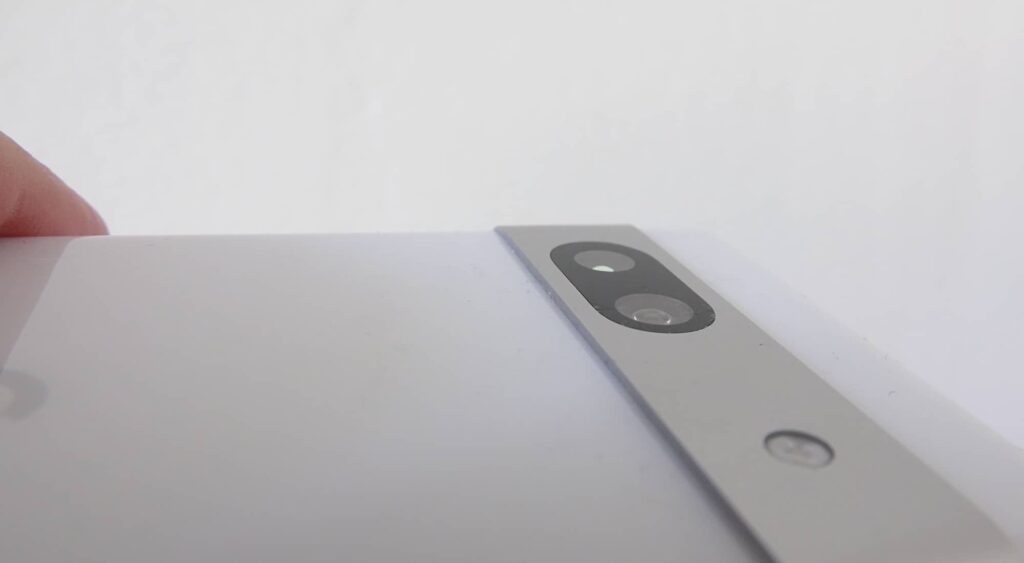 Megapixels aren't everything, of course, and so the smaller sensor here won't quite deliver the same clarity as its 7 sibling, but we're not sure many will care. Between the software smarts Google makes for its cameras and the solid hardware, the Pixel 7a is a decent performer in the camera category.
Daylight images are crisp and sharp, colours and pleasing to the eye, and most of what we captured looked great. As usual, Google's portrait mode does a pretty solid job, with errors in background focus typically only occurring around hair gaps.
This is a pretty great camera, and it's not bad at night, either.
It's joined by another similar camera, as the 12 megapixel F2.2 ultra-wide with a pixel width of 1.25μm is replaced with a bigger-but-smaller sensor, using a 13 megapixel F2.2 with 1.12μm pixel width. In short, it's similar but not the same, offering a very similar experience once you pull back to a very wide look on this phone.
Over on the front, the selfie camera sees another of those sensor changes, with a slightly smaller sensor offering more megapixels, jumping from 10.5 megapixels at F2.2 and a pixel width of 1.22μm on the Pixel 7, with the Pixel 7a running with 13 megapixels at F2.2 and a pixel width of 1.12μm. Granted, the focus is fixed unlike what you get on a recent iPhone -- no autofocus selfies here, sadly -- but not everyone will care.
Overall, the selfie performance is solid, and while not the best in the business, it's pretty darn good all the same.
Battery
The battery is one area where we feel things could be improved slightly, if only because every test we ran with the Pixel 7a showed a day was really the most you'd get out of its 4385mAh battery.
Granted, that's not obscenely terrible life and is about on par with every other major 5G phone out there, but when you compare it to mid-range phones, one day of life falls short.
By comparison, two days is technically where this should be, but given the Pixel 7a is basically a high-end phone made for a mid-range price, we can kind of see what's going on.
The inclusion of wireless charging could make up for this, though. It's not always found at this price point, and adds to the ways to get that battery back up when you need it.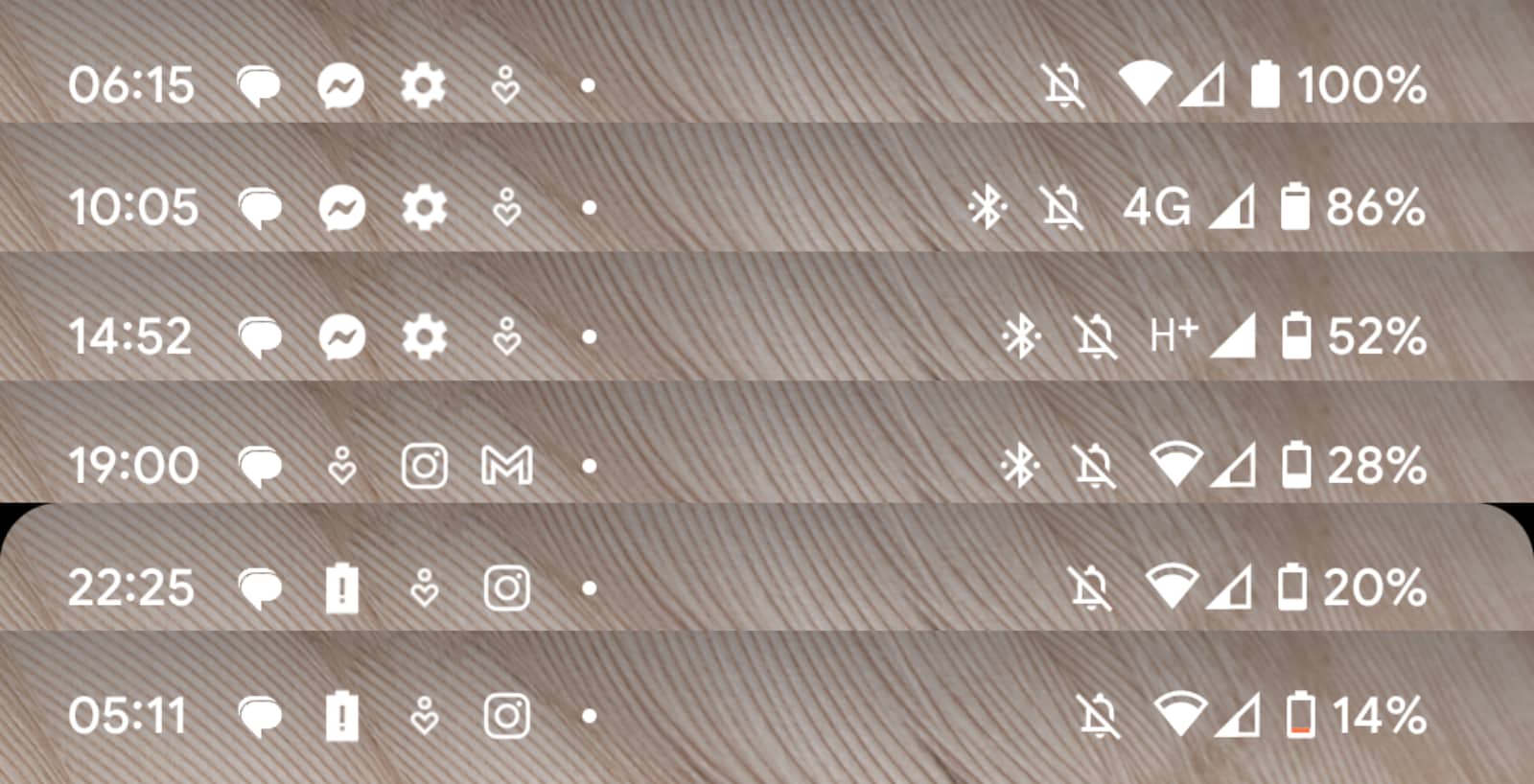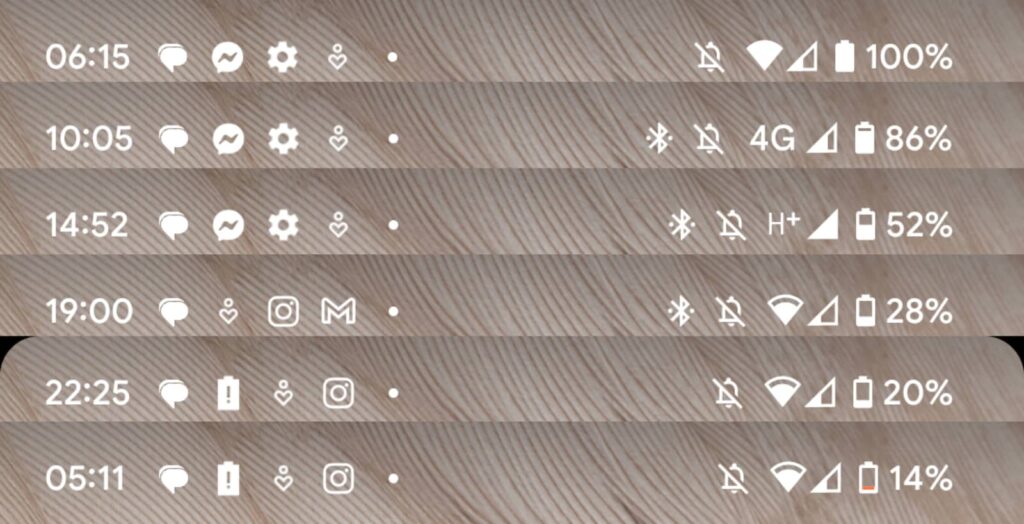 Value
In fact, the $749 price point wins in lots of ways, because it's just so effective and value-driven.
Compared to the $999 cost of the Pixel 7, the 7a is a downright bargain. It's very close to being the same thing, except with more plastic in the design. You might want to call it a plastic Pixel 7, because it's not far off.
What needs work?
So what needs work? Crazily, very little.
Google's Pixel "a" range is known for hitting all the right notes to deliver value, and the Pixel 7a is no different.
About the only major improvements we'd make are to the camera, because it can fire a little slowly compared to Google's other phones, and it'd be nice to see a telephoto camera included in the design, as well. Even if it was something small, like a 2X or 3X, the extra range would be more than appreciated.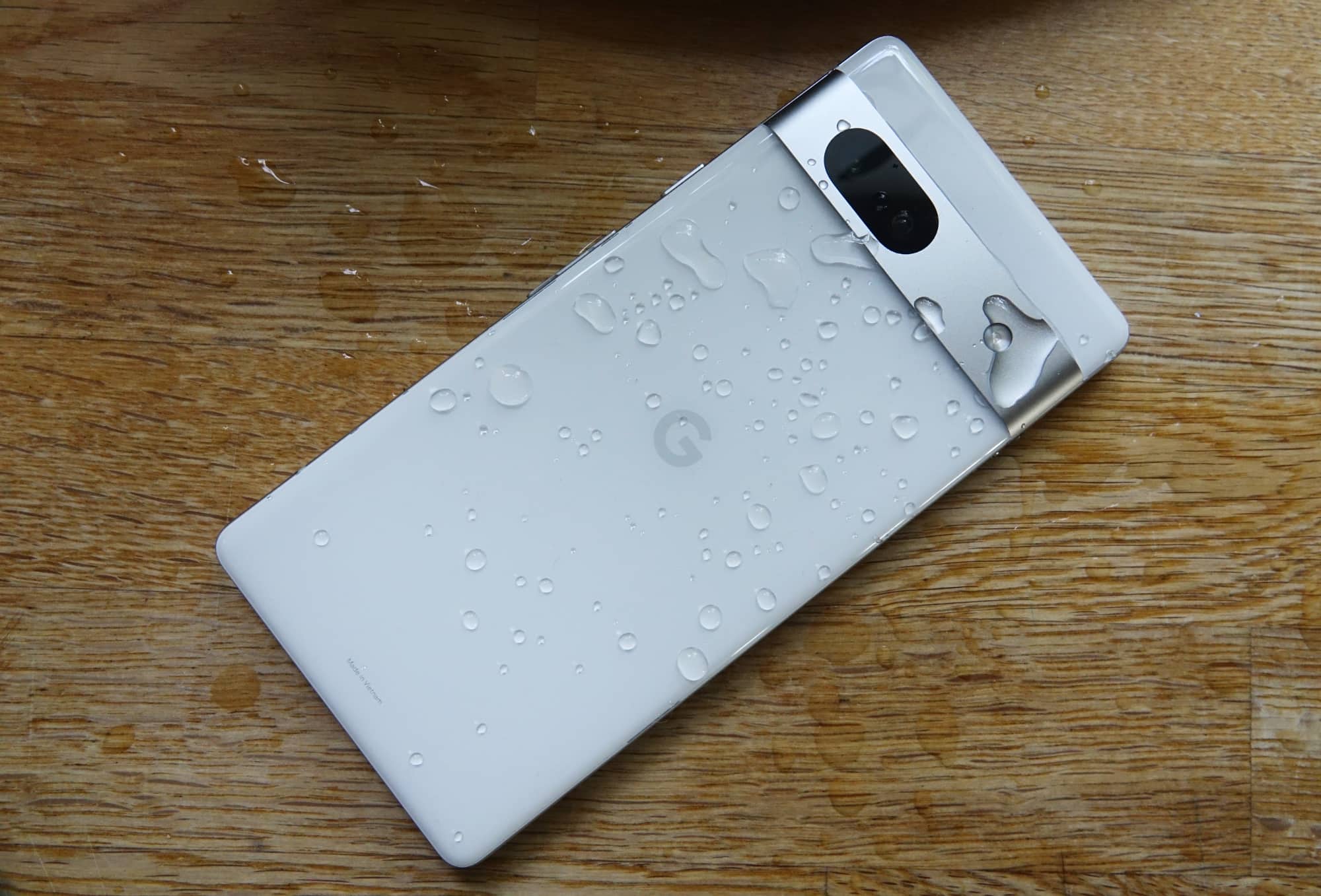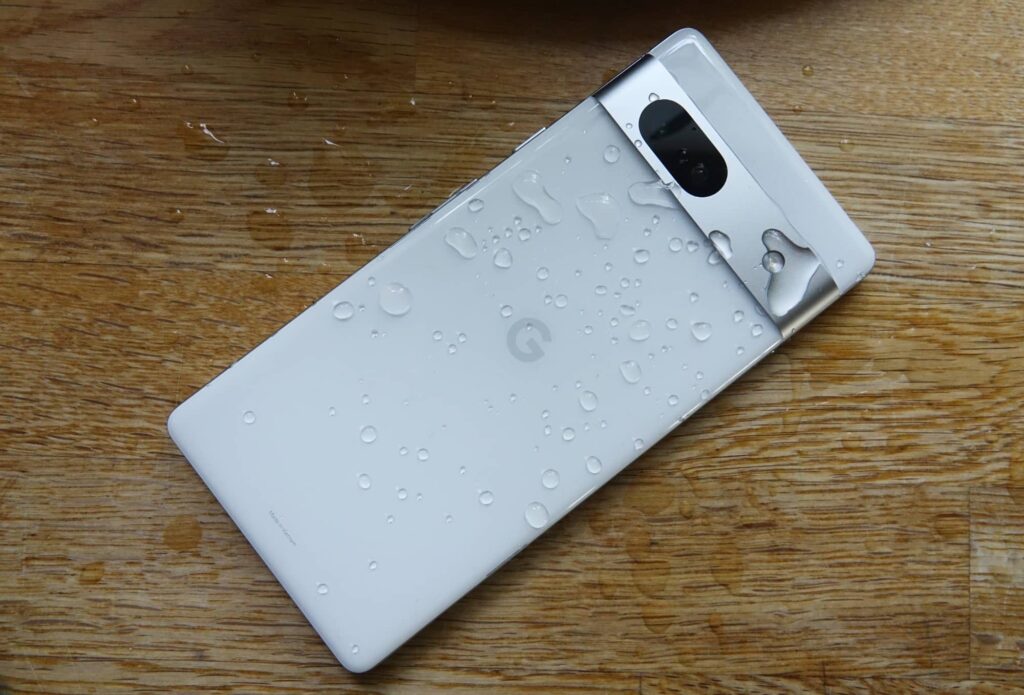 Final thoughts (TLDR)
Niggles aside, the Google Pixel 7a is an absolute gem of an all-rounder Android. Google has nailed value again.
From the combination of materials, solid design, water resistance, decent screen, wireless charging, and more than capable camera, it's hard to argue with the Pixel 7a, whether you're looking for a new Droid and want to save money doing so.
For many, it could even just be the right size for a phone. With phones getting bigger and bigger, the positively hand-sized Pixel 7a strikes the right chord not just in value, but also pocket-friendly design.
The Pixel 7a is hard to beat. Highly recommended.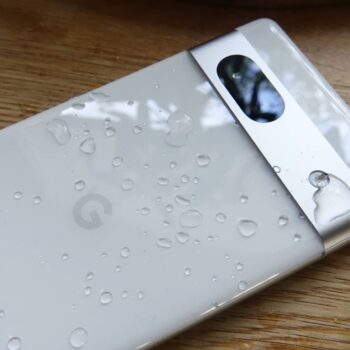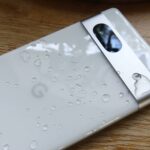 Google Pixel 7a
The good
Great performance
Lovely design
Pretty solid camera
Wireless charging
Water resistance
Fingerprint sensor and facial security
Superb value... so much that we're not even sure the point of the standard Pixel 7
The not-so-good
No telephoto camera
Camera can be a little slow to fire
Battery maxes out at around a day