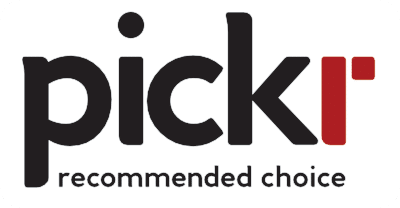 Last year saw Sony release its first OLED, and while we loved the colour, the stand and design made it a little harder to convince putting the money down unless you had a dedicated space for it.
This year, though, Sony has revisited its take on OLED, remaking its excellent TV into something more people can make work in their home, and bringing a sense of normality to its OLED 4K TV range. Is the Sony A8F everything you need in a 4K TV?
Design
Simple designs are something Sony has been rather obsessed with for some time, and it's one that continues in this TV.
We recall the days of Sony's "monolith" design, and the latest sets really feel like that idea of "just the TV" are still very much a part of Sony's aesthetic ethos.
That was certainly the case in last year's A1, though it had a massive stand to contend with, and it's one that didn't fit all entertainment units.
This year, the A8F corrects that, with an OLED screen that can sit on pretty much every home entertainment unit because the stand is, well, normal.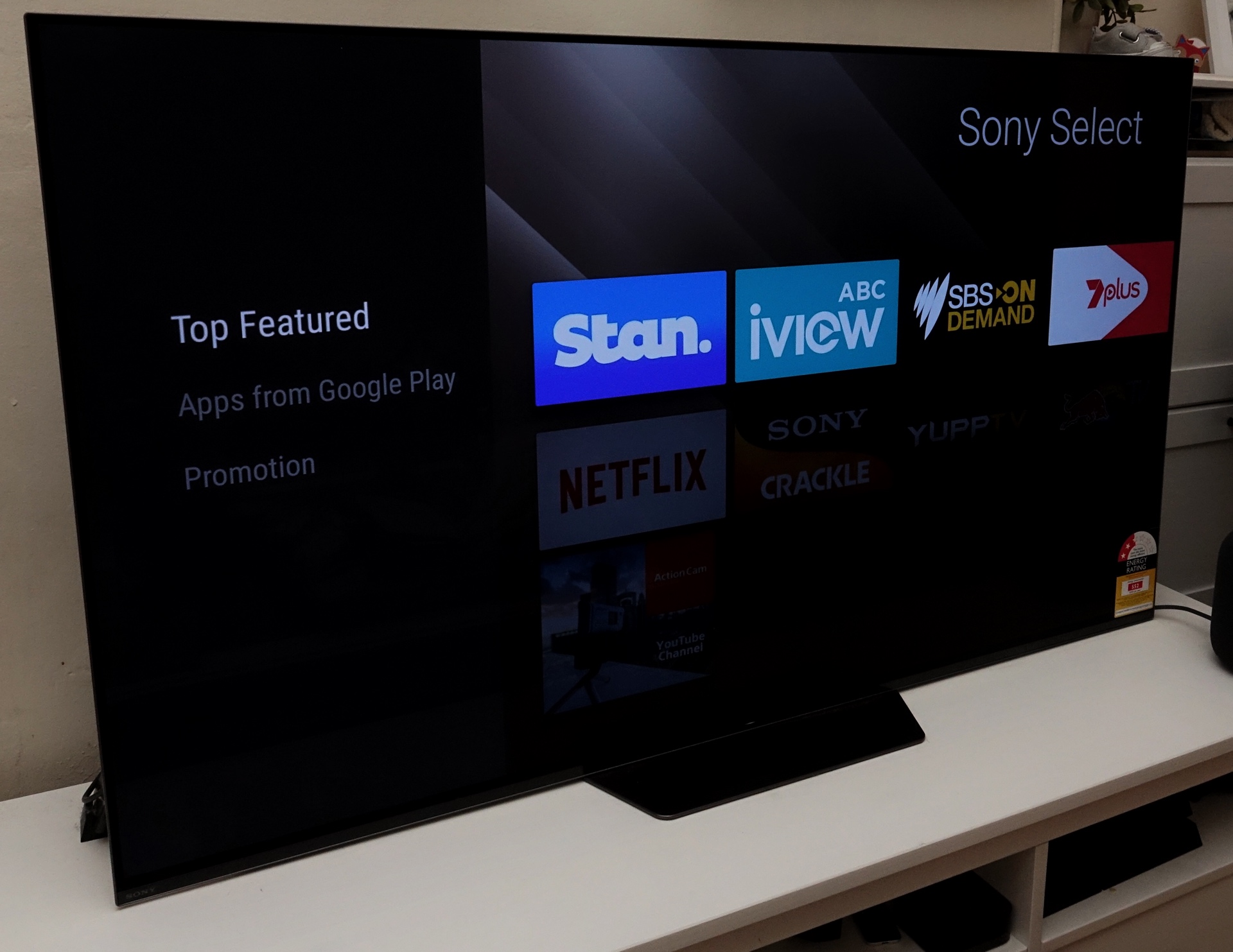 It's a stand as you know it, with a flat base that connects to the Sony A8F at the back, and holds the TV up just a little, enough so that you could get cables underneath, though truth be told, there's not much room there.
For the most part, this design is focused on the screen, and what a screen it is, with a mostly bezel-free design that gets close to bleeding the picture on either side, with the smallest of frames on offer.
There are some very nice touches, too, such as the lack of a Sony name. It's there, located on the bottom right corner, but it's the only time Sony's name is plastered on this thin TV, which is otherwise minimalist in every sense of the word.
On the reverse side, there's not a lot, either, with the ports amidst a plastic back, holding in much of the technology we've seen on 2017's A1, but in a slightly different configuration.
Features
Those features are shared because the A1 proved to be such a success, so why not push them through to another TV?
That's the general idea with the A8F, which doesn't technically replace its A1 sibling, but rather provides another notch in Sony's OLED rollout. In fact, as of early August, it now plays second to the A9F, the true follow-up to the A1, which continues the same design and upgrades the tech inside.
And that essentially means you can consider the A8F like a slightly tighter version of the A1, as Sony pulls back on last year's model and shifts strategy.
Last year's A1 already came packing with the features, and you'll find much the same here, with an LG-supplied OLED panel connecting with the features that helps make it a Sony TV. Those features include Sony's X-Reality Pro tech for improving the picture clarity, X1 Extreme for bringing out the High-Dynamic Range (HDR), enhancement of colours through both Triluminos and Live Colour tech, and several other bits and pieces that aim to improve colour and clarity from the original source.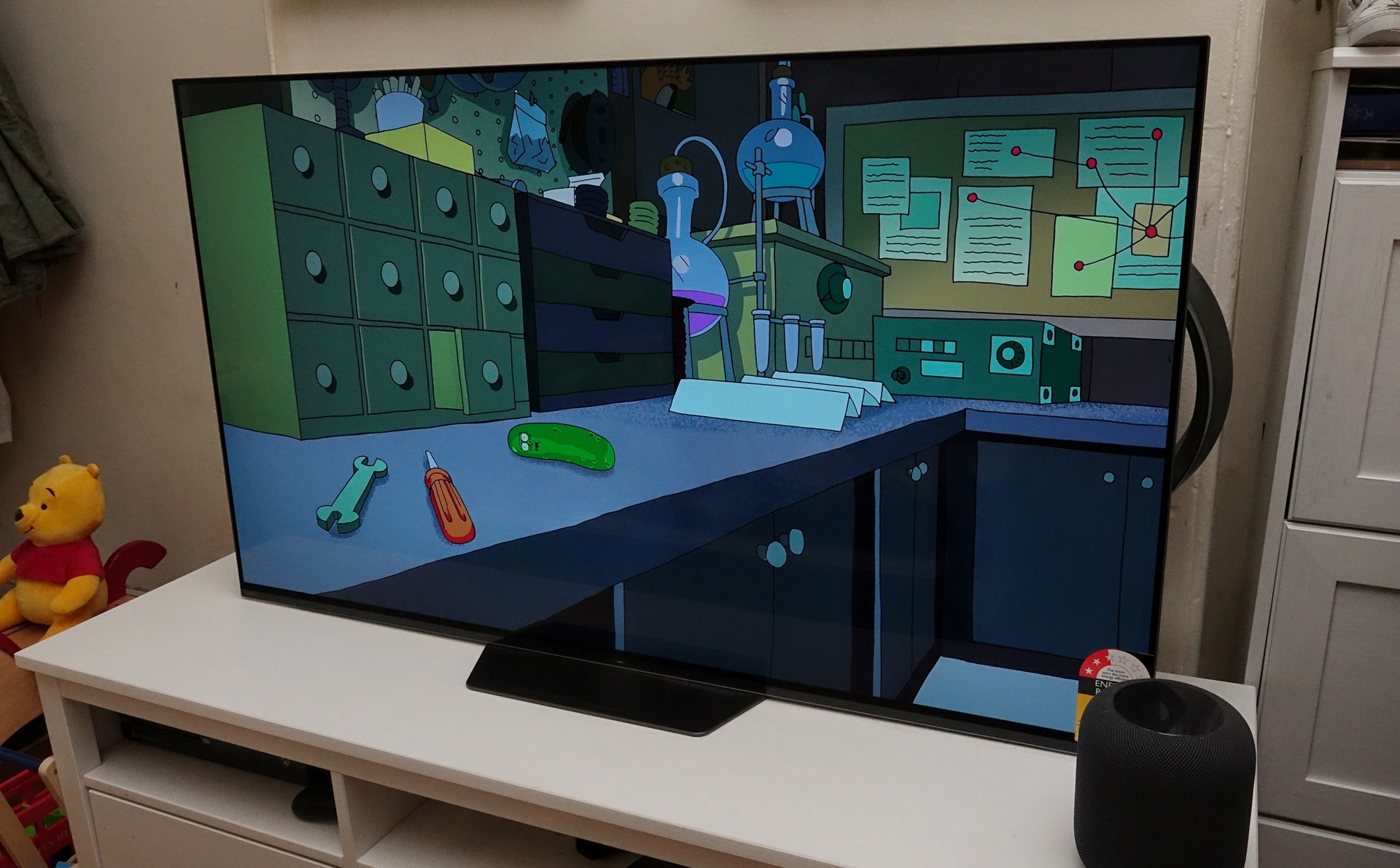 There's also an audio solution here, with Sony's Acoustic Surface technology along for the ride, using the display as a mechanism for pushing out the sound.
Under the hood, something needs to drive the smarts of the TV, and for that you'll find a small Android-capable computer complete with Android TV and 16GB of storage to let you install an app or two from the Google Play store.
Connection options on the Sony A8F are well catered for, too, featuring 802.11a/b/g/n/ac WiFi, Ethernet, Bluetooth, Chromecast, Composite, four HDMI including Audio Return Channel (ARC), optical, 3.5mm, and three USB ports, with the formats supporting not just the standard FAT format, but also exFAT and Windows' NTFS, as well.
Oh, and for folks who still want to use the Sony A8F as an actual TV, it features a DVB-T connection, too.
Display
Borrowing more or less the same panel from last year's excellent A1 TV, the A8 gets by with the same great colour and clarity because the tech is more or less the same.
That means you'll be treated to an OLED panel that oozes picture quality, with a solid amount of brightness and a sharpness that just works.
Granted, the tech on offer isn't as bright as some of the LED-backlit screens we've seen, but the image quality is spot on what we'd expect, and pretty much packs what made the A1 excellent into a smaller design, complete with really lovely colours and clear shadows.
Yes, it's a modern OLED display at its finest, and one that is a joy and treat to set your eyes upon.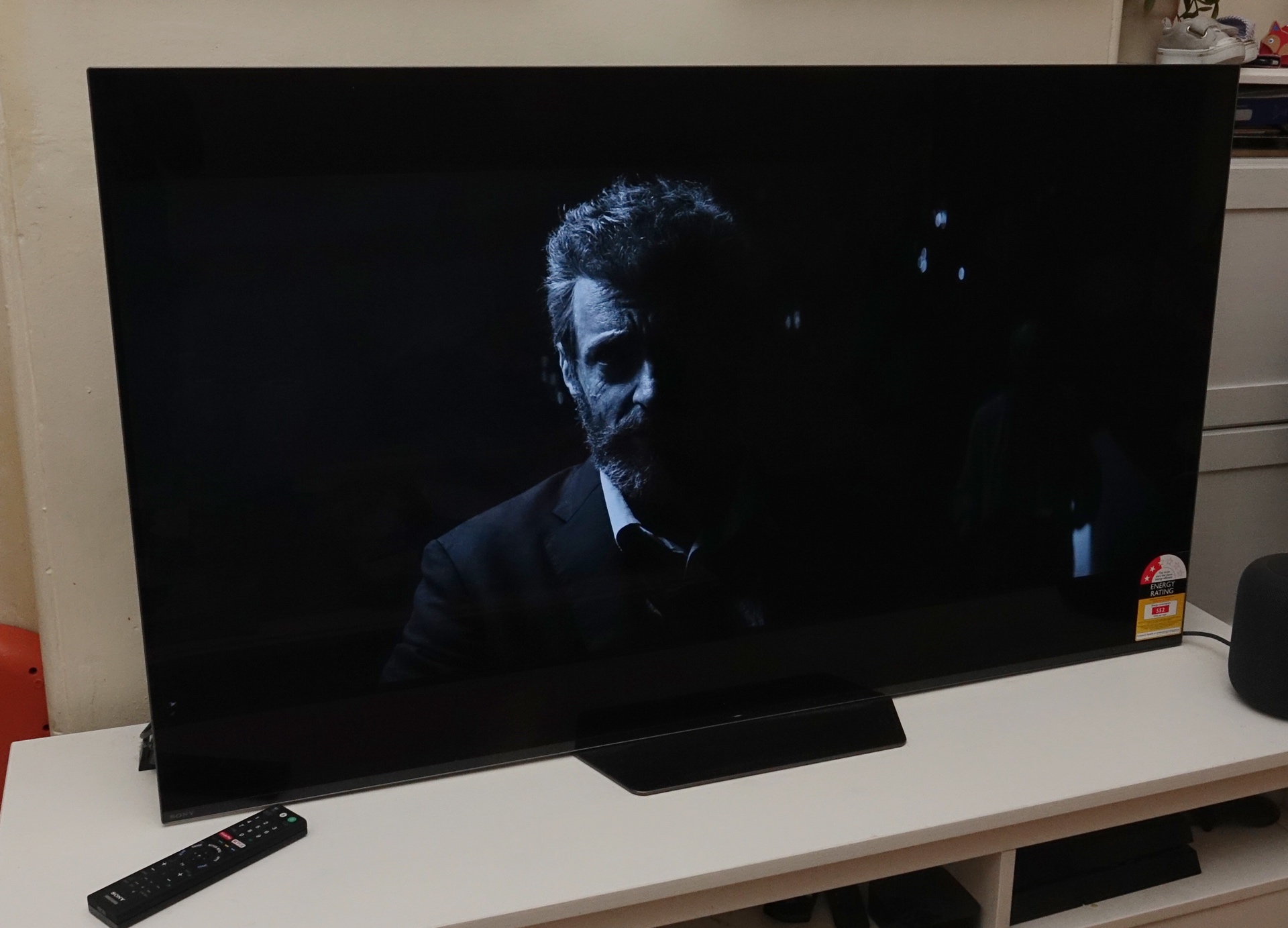 In-use
While the display is a modern OLED screen, the remote is anything but modern, with Sony providing the same candy bar button remote that we've seen for ages. Sure, the buttons are a little flatter and the whole thing feels a little better made than in recent years, but any of those neat flourishes you might look for — simple design or motion control — are totally absent here.
The downside here is that the remote can feel like the weak link, but the upside is that you don't need to relearn anything: simply grab the remote, point, and control. It's about as easy to use as your first TV, even if there are more menus to get through.
As is typical with Android TVs, there are two menus systems: one for the Android TV smart interface, and another for the TV itself.
For the most part, you just have to remind yourself of the differences, with the "action menu" on the TV letting you bypass Android and control things directly, while the home button takes you to Android for all the apps, games, and smarts a TV like this should provide.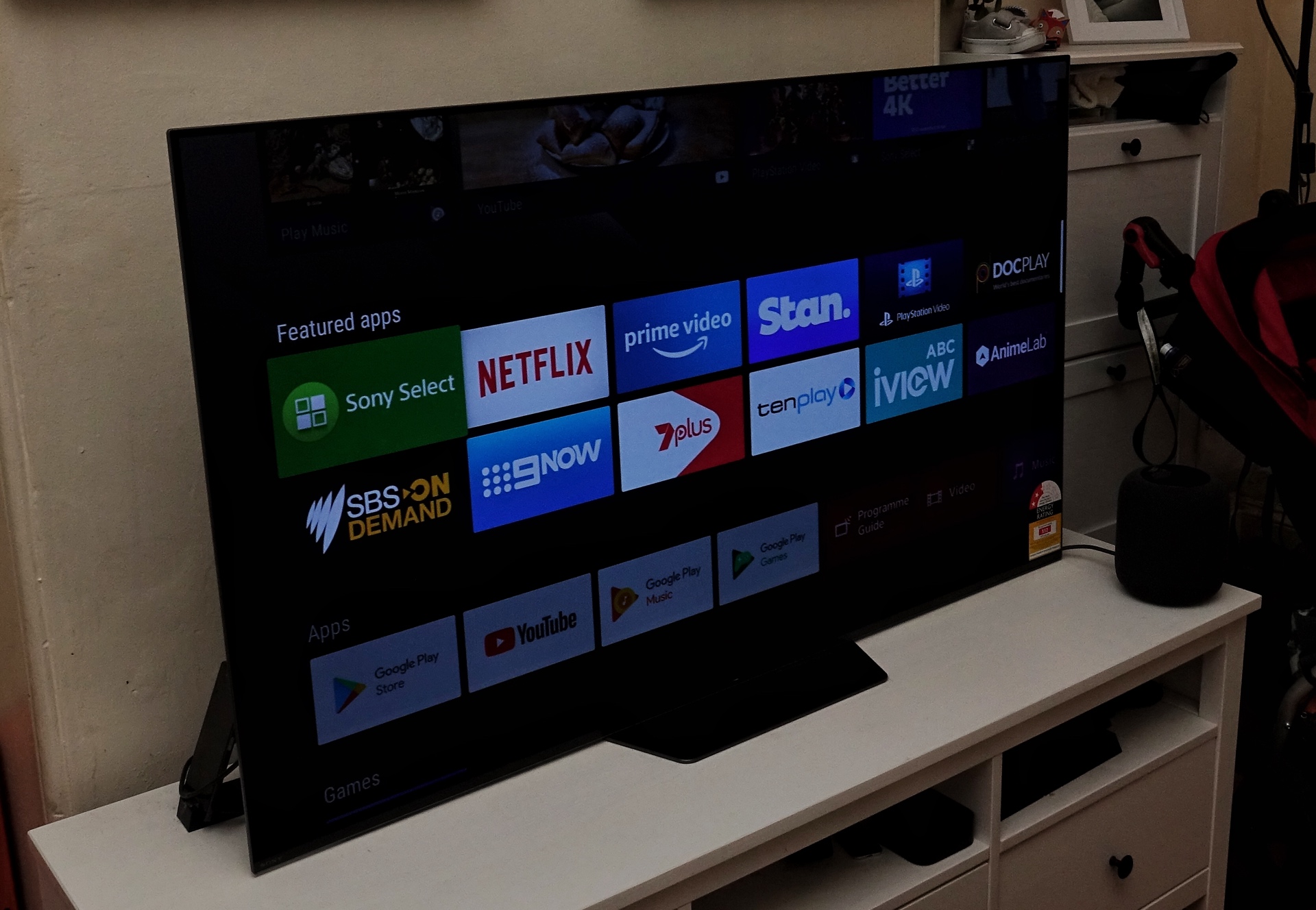 Performance
Performance of the Sony A8F is understandably quite good for watching your programs, be they in Full HD upscaled or directly in 4K Ultra HD.
Unsurprisingly, there's a smooth motion technology on offer which fortunately you can turn off, though when you switch the technology completely off, you may find a little stutter from some media.
To fix, Sony's "True Cinema" mode seems to help dramatically, shifting and shaping the smooth motion so that it not only doesn't do that overly soft motion that turns everything into a cheap camera, and instead makes the movies and programs you're watching look exactly the way they're supposed to.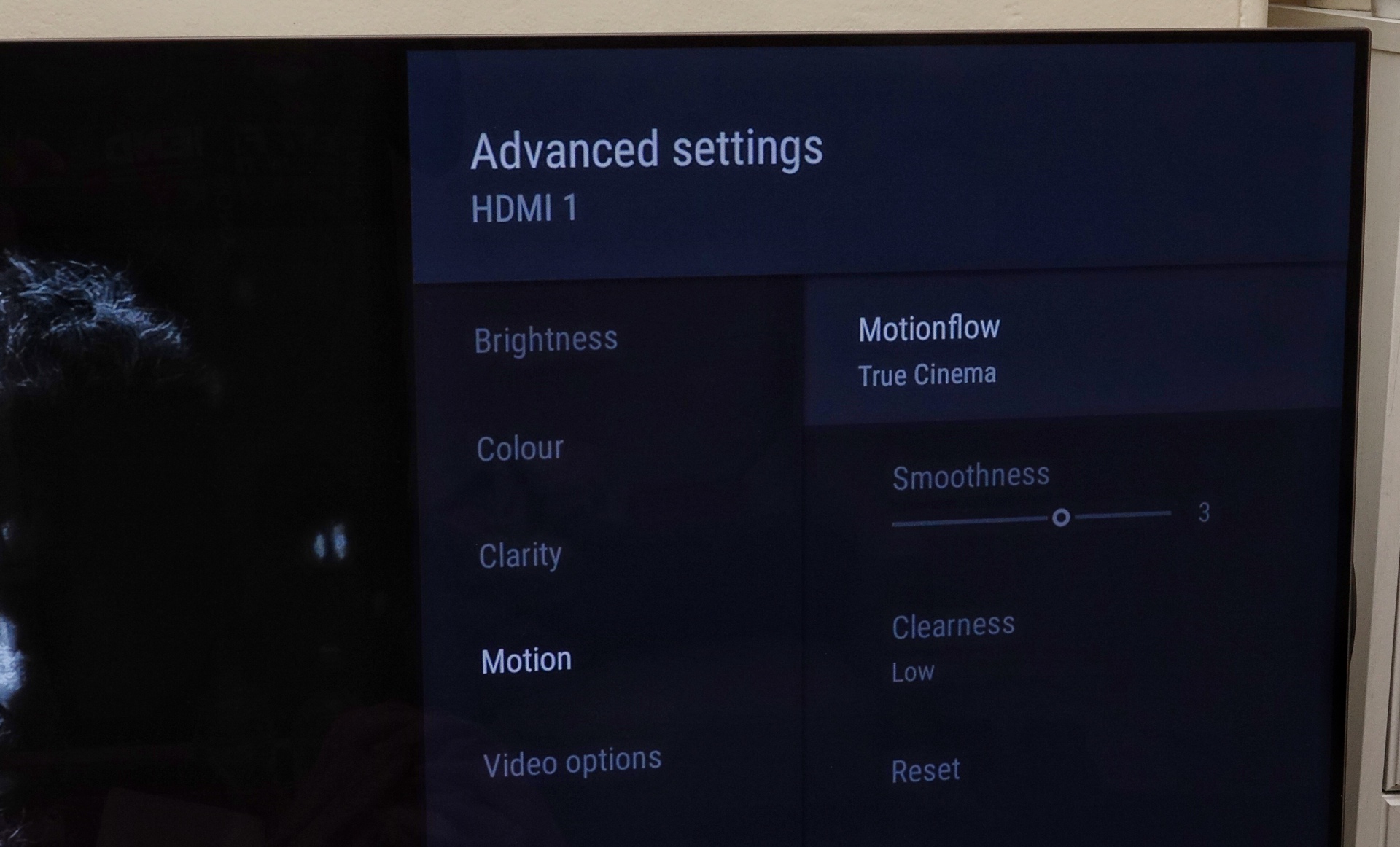 In fact, we left "True Cinema" mode on pretty much the entire way for the review, and no one was the wiser. Essentially, if you leave this running, you'll find Sony's A8F performs in films mostly the way the director had envisioned, and without much of that whole stupidly smooth motion that infiltrates TVs regularly.
Beyond these, the Sony A8F looks wonderful, rendering media as close to its original as one would need.
Sound
There's also the matter of sound, and that's an area where Sony has employed technology of its own design.
While the panel is technically an LG screen that Sony has customised and made work with its technology, the sound department is one handled by Sony.
That shouldn't come as a surprise: Sony constantly reveals it has the understanding of audio to build some solid concepts, including headphones and speakers, and just like it did in the A1, it has brought one of those over.
Along the back, Sony has thrown in its Acoustic Surface system, a very cool audio system that uses the display to drive sound. That means there's a mechanism there to drive sound across the screen itself, removing the need for speakers on the front or sides and pushing the audio out.
In movies, it works a treat, and while it might not seem like TV speakers are generally a blessing (and usually the first thing you replace with a decent soundbar), this one actually is, and you can watch a movie comfortably with the feeling that the highs, mids, and even a bit of the lows are actually well catered for.
It's not going to match the oomph delivered with a dedicated subwoofer, but the impact delivered from the screen with sound pushed forward from the images you're watching is still pretty spectacular, if we do say so ourselves.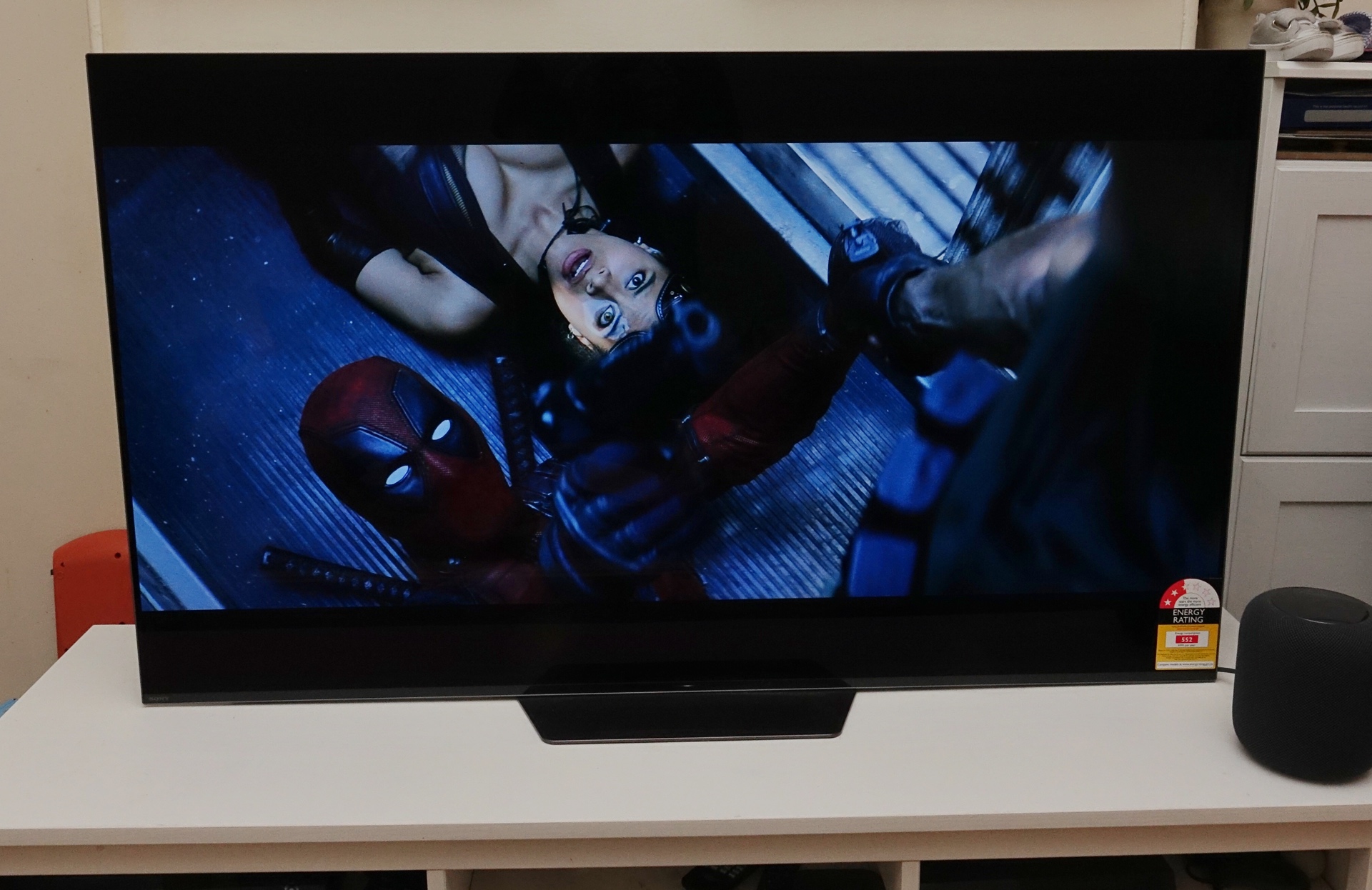 Value
And at a starting price of $3999, Sony's A8F feels like a marginally better deal than the A1, which started at $4599.
Technically (and so much as we can tell), the hardware is pretty close, but with a slightly different design and stand, and that all leads to a positive value.
Last year's A1 was excellent, and while its brightness didn't quite match the likes of the Samsung LED-backlit QLED screens, it didn't need to, with the panel producing brilliant vibrancy from its OLEDs. Here, the A8F is no different, and the stand is just that much easier to get your head across.
No longer does it require several people to get setup and a constant concern that "oh-crap-oh-crap-it's-going-to-drop" soul-crushing design like the original. The A8F is the A1 with a normal stand, and a fairly solid price, for that matter.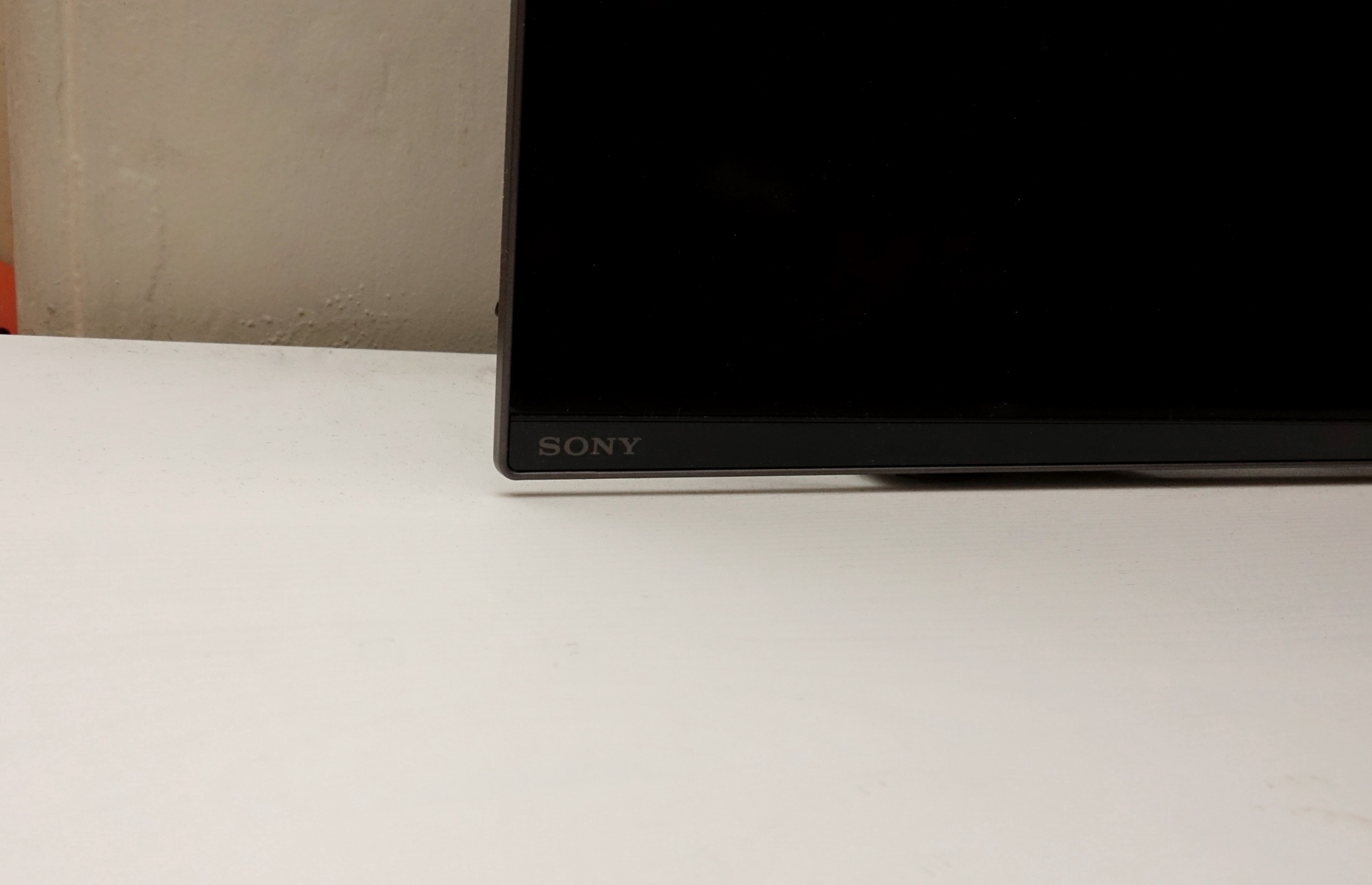 What needs work?
But the Sony A8F OLED 4K TV isn't all perfection.
As lovely as this TV is, there are a couple of things that might pick at you.
Take the Android TV performance, which at times can feel like it's forcing you to wait for the hardware to do its thing. We're not talking complicated parts of the operation either, but rather just menu controls. Some of the time, navigating either the Android TV or Bravia action menus can really feel like a slog, as if the system was doing something else and you asking to go through the menus was inconveniencing it.
We're talking seconds here, people, as if a menu should take longer than a second or two to load, something we confirmed in several instances. We switched to using a different smart TV interface, leaning more on the Apple TV to control media than the Android TV interface it came with.
Not helping this is the remote, which is positively antiquated in the grand scheme of things.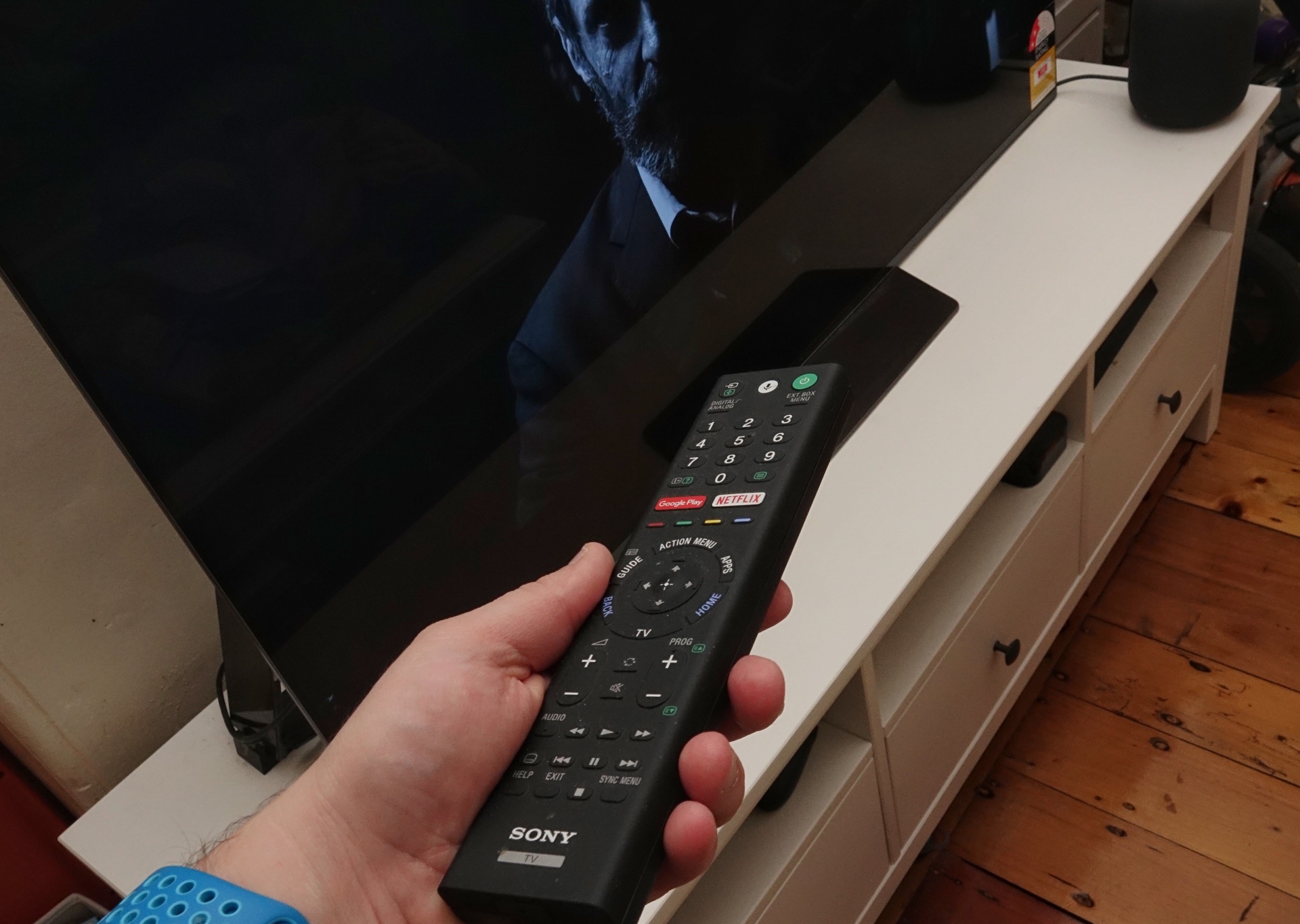 While LG opts for motion, Samsung simplifies the layout, and Panasonic lets you choose between an old school remote and one with a touchpad, Sony's remote is just your typical candy bar remote with a whole heap of buttons. It's not bad, but given the remote control has been given a face lift by pretty much every major manufacturer in recent year, to see Sony still persist with an antiquated design that could be better adds to the responsiveness issues.
Its one saving grace is the app, which on Android allows you to control the TV using your phone. We couldn't find it on iOS, highlighting another potential miss.
Final thoughts (TLDR)
Finding the right screen with the right colour and the right size and right design adds up to a quest for looking for all the check marks, and it's not one made easier by a trip to your local electronic store.
There you'll find a surplus of screens and a deluge of displays, and you generally find you have to stand in front of the right one to have it connect with you.
Honestly, if you were to stand in front of the Sony A8F, you'll likely connect in no time. With bright vivid colours, a simple stand, and a design that works well in any room, Sony's A8F is hard to beat.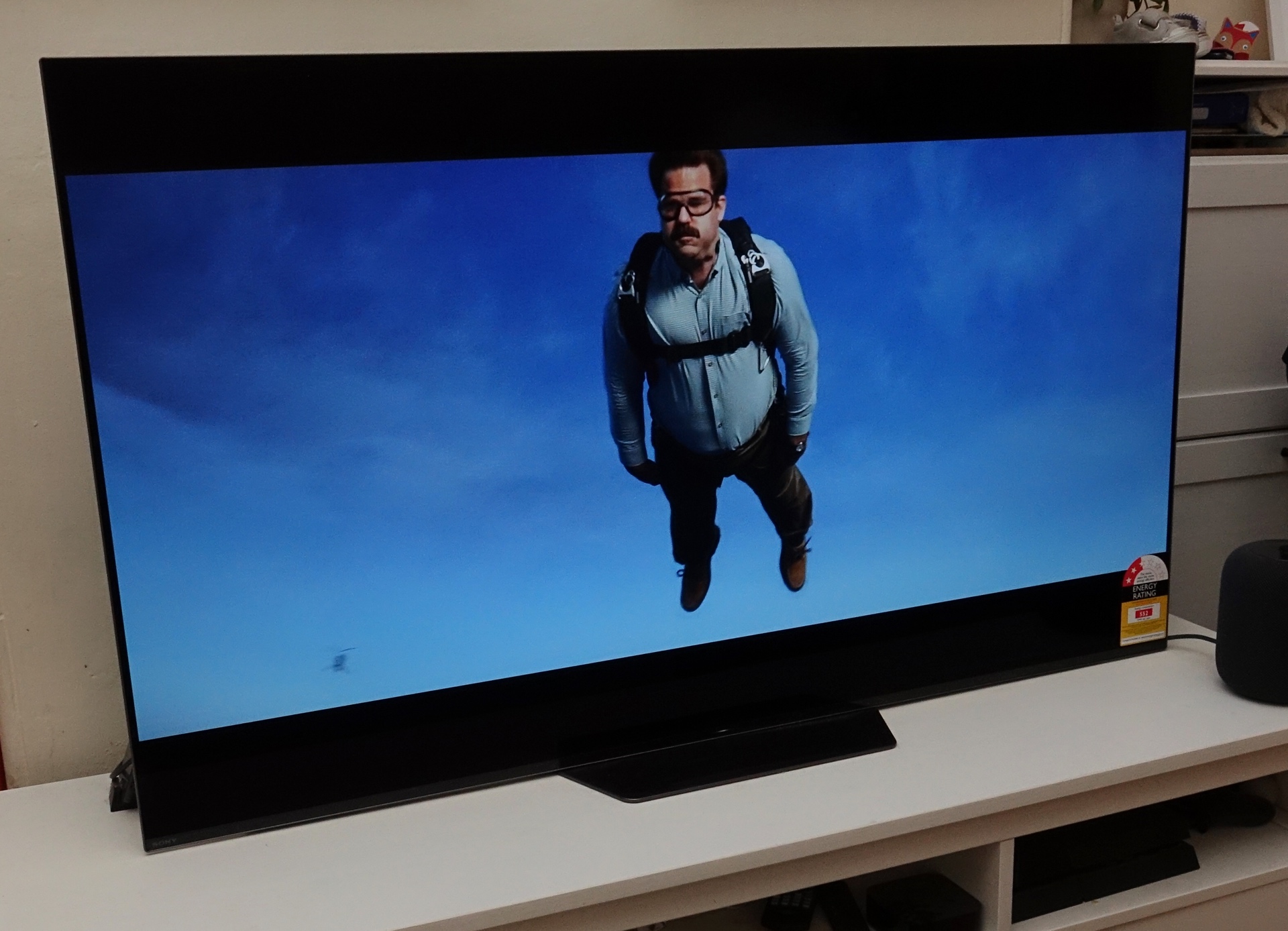 In many ways, the Sony A8F is the cementing of what Sony's initial A1 tried to do, but normalised for the regular home living room, and that's something we like. The massive monolithic display of the previous screen was pretty, but was clearly designed for very specific rooms, and those of us with home entertainment units weren't really the focus. You needed a space for the TV, like it was its own person.
Here in the A8F, it feels like Sony has finalised its OLED design to a point where it works in anyone's house, and that is a good thing, bringing with it the looks and the sound to make the picture complete.
Even with the odd performance niggle — which we get around by using an Apple TV or a video game console as our smart environment — the Sony A8F is well worth a look for anyone interested in a best in class TV that can fit into their home comfortably. It's about as good as OLED gets. Highly recommended.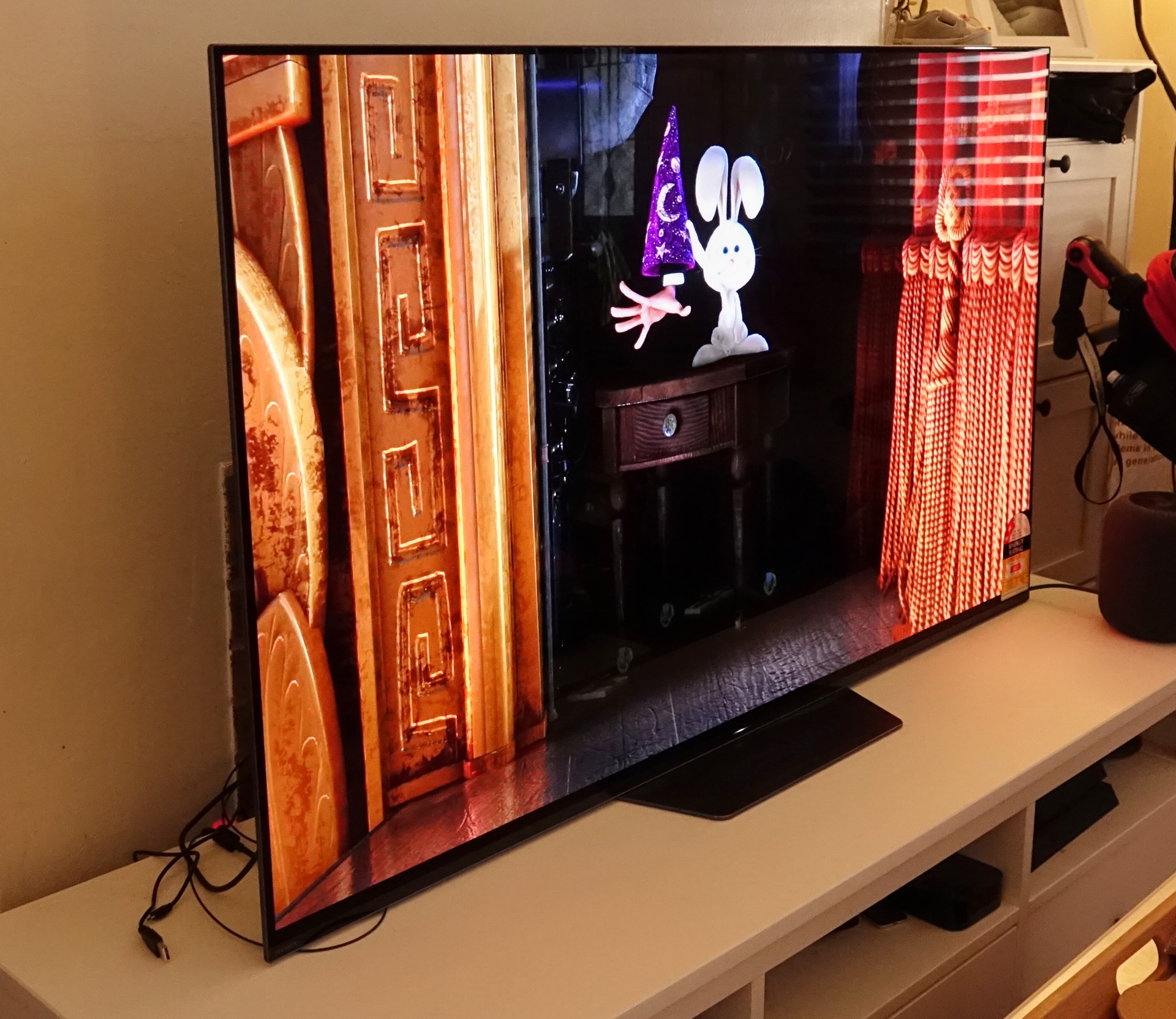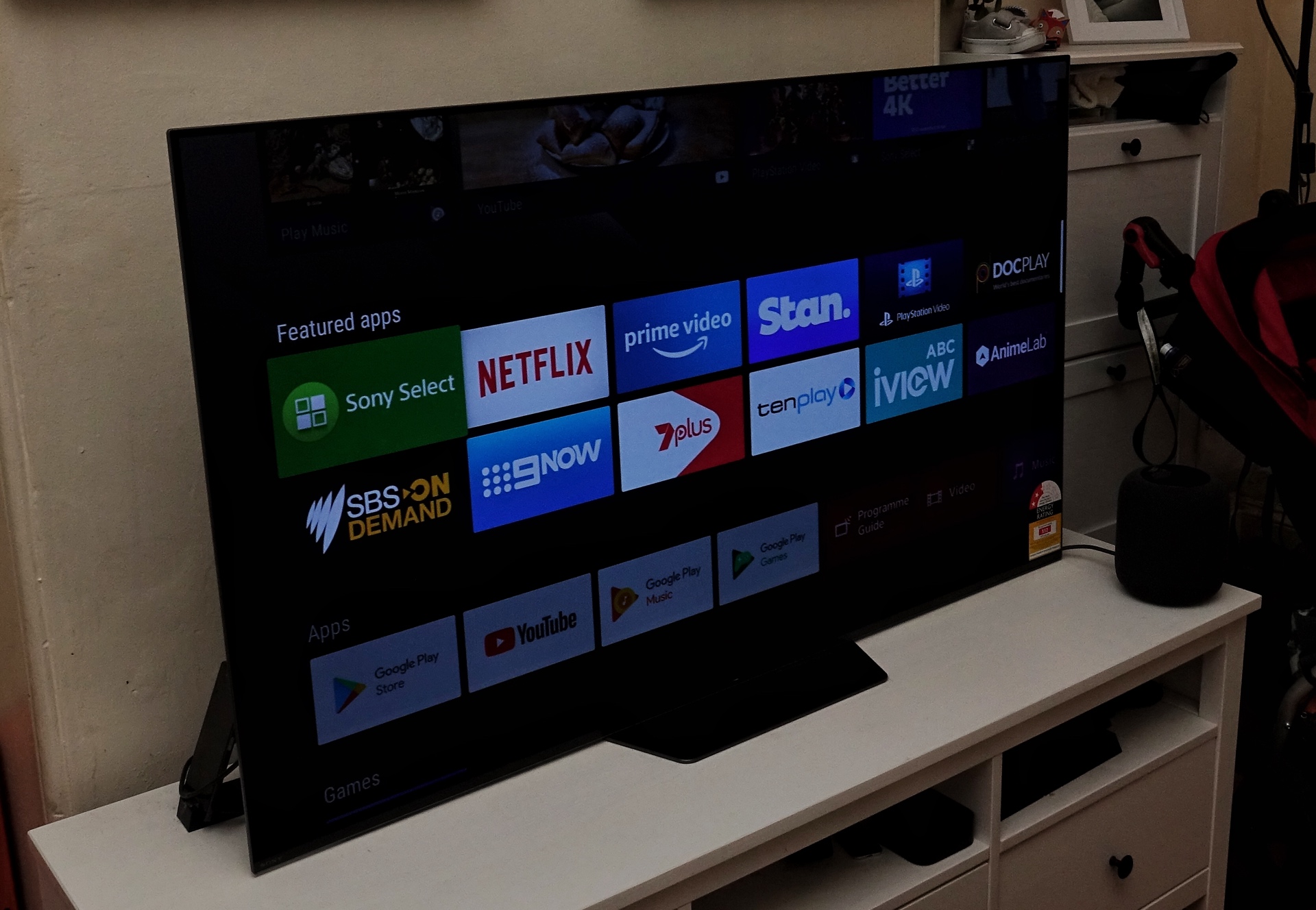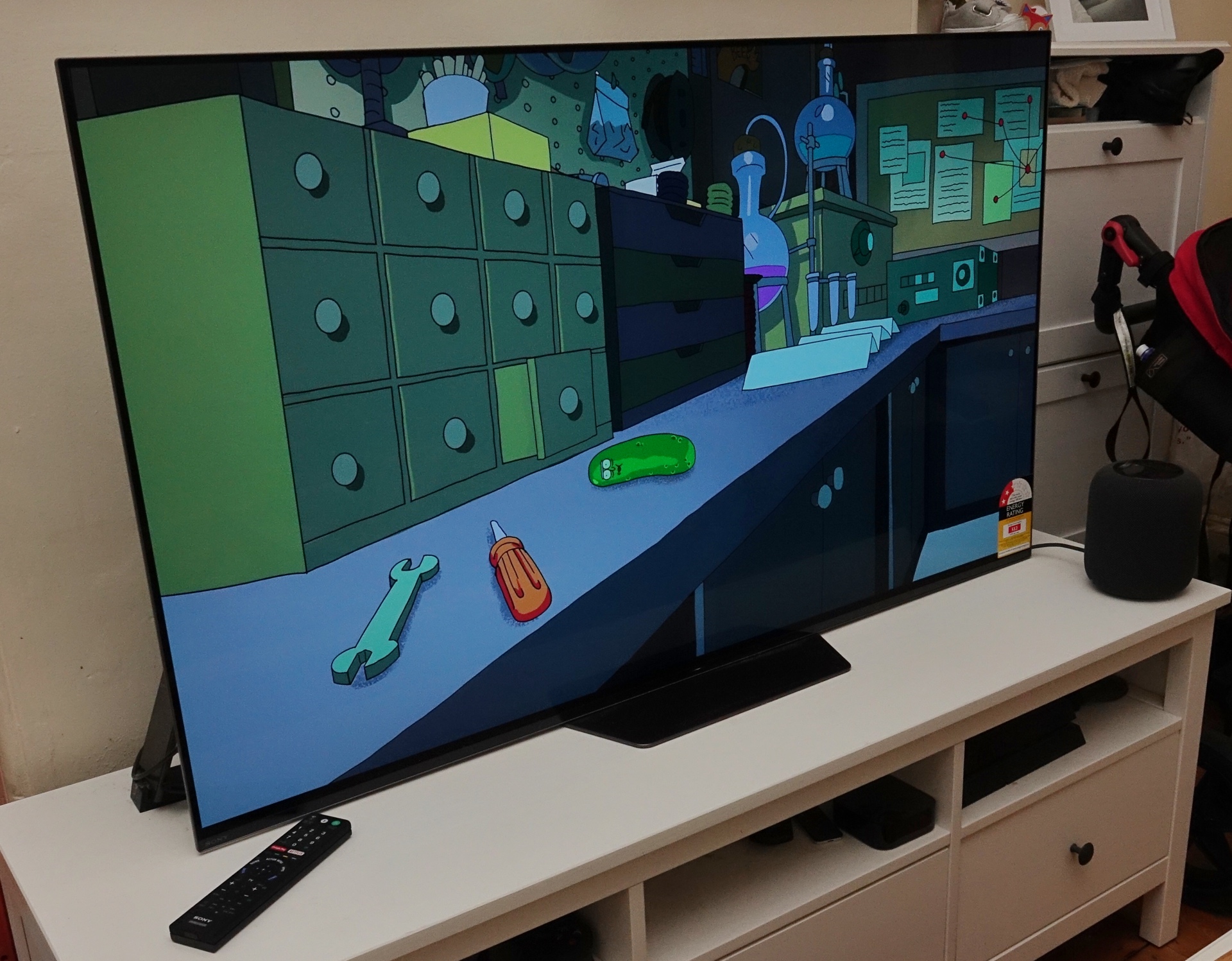 The good
Fantastic colour
Super thin
Stand is fairly normal, and that's a good thing
Sound system is excellent
Can be controlled via Android app
The not-so-good
Android TV performance can sometimes lag
Remote still isn't great
No iOS app