One of the more exciting display technologies gets a little more interesting this year, as organic light emitting diodes go on a diet.
There aren't many companies that can say it really understands OLED at this time, but LG is one of them, pushing the technology hard over the last couple of years.
While Samsung and LG each started with a TV that almost had a panel grown in a lab, the latter is the one that stayed with the technology, and has been refining it for the past few years.
In that time, we've seen some impressive work applied to OLED displays, including the world's first commercially available 4K OLED screen, and this year LG is pushing the displays even harder, highlighted by the fact that it is a 2017 CES Best of Innovation Award winner.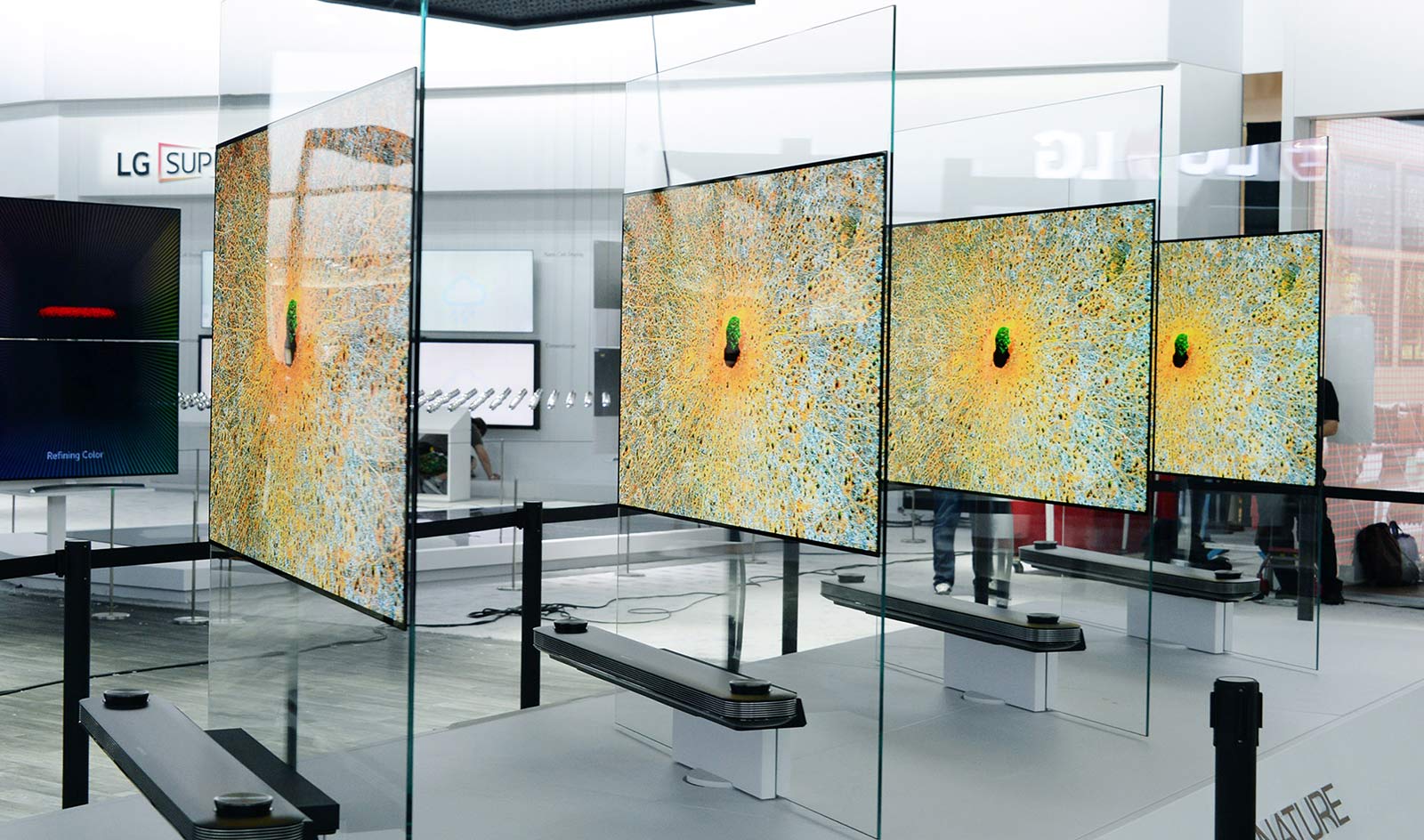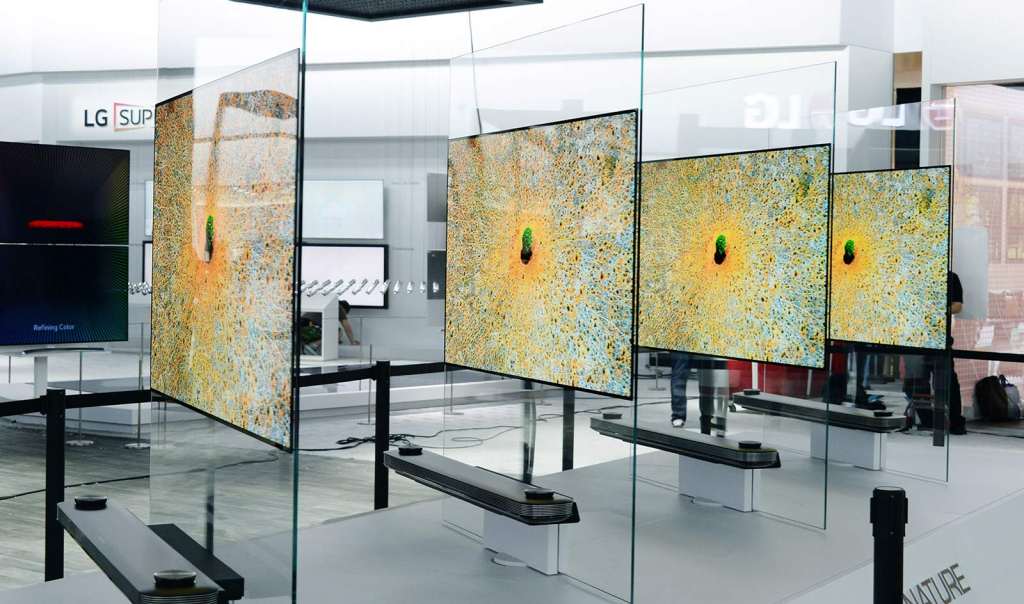 We're not quite in the world of 8K OLED TVs (a good thing since there's no 8K media out and only a handful of 4K content), but this year LG's push to make its OLED technology the thing that sells you on a new TV will happen with size, or specifically a lack of size.
The LG 2017 OLED TV lineup consists of ten different models, all running the organic panel technology capable of delivering solid blacks, infinite contrast, and a wider colour gamut, and thanks to improvements in the design, some of these are very thin.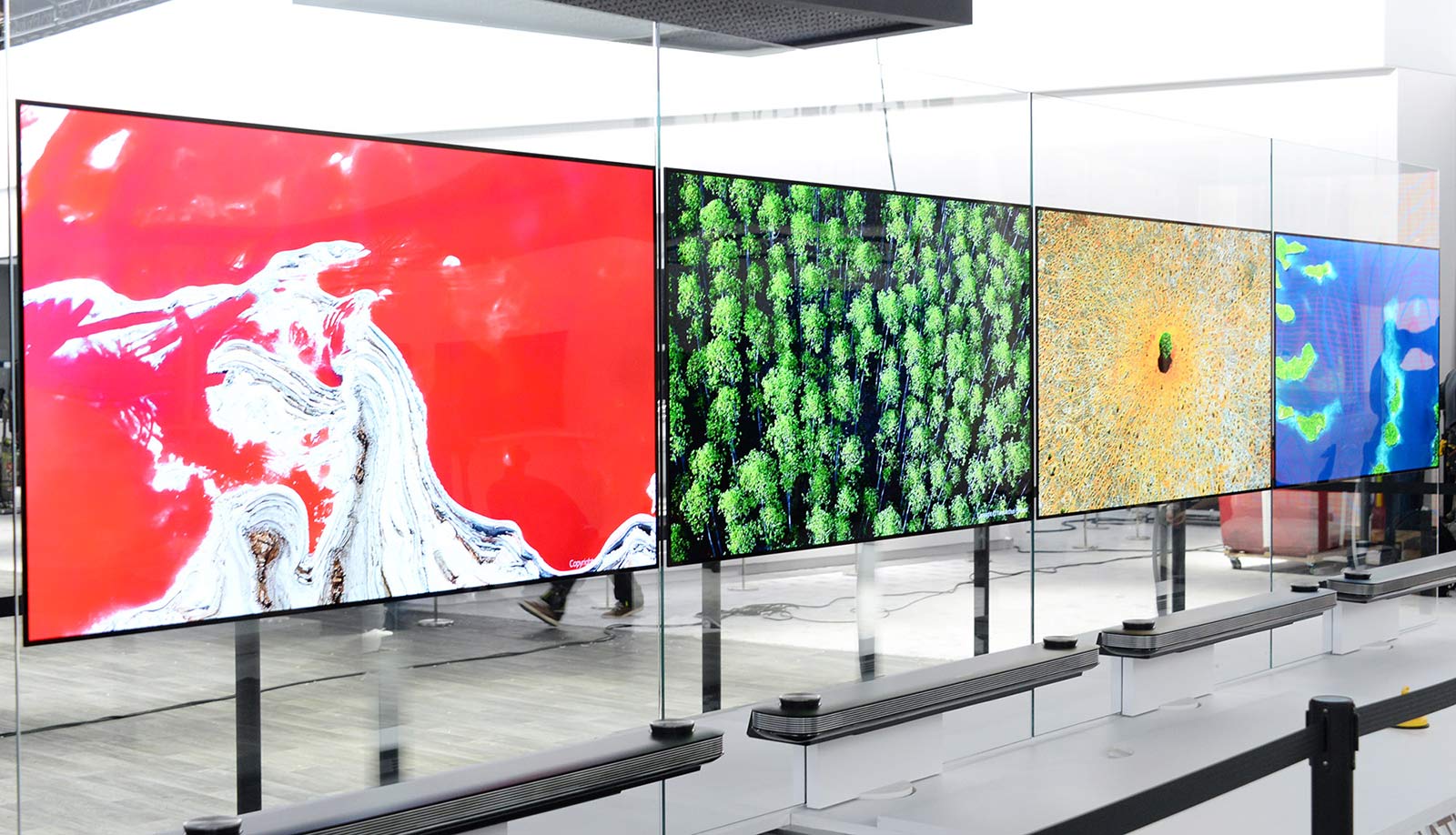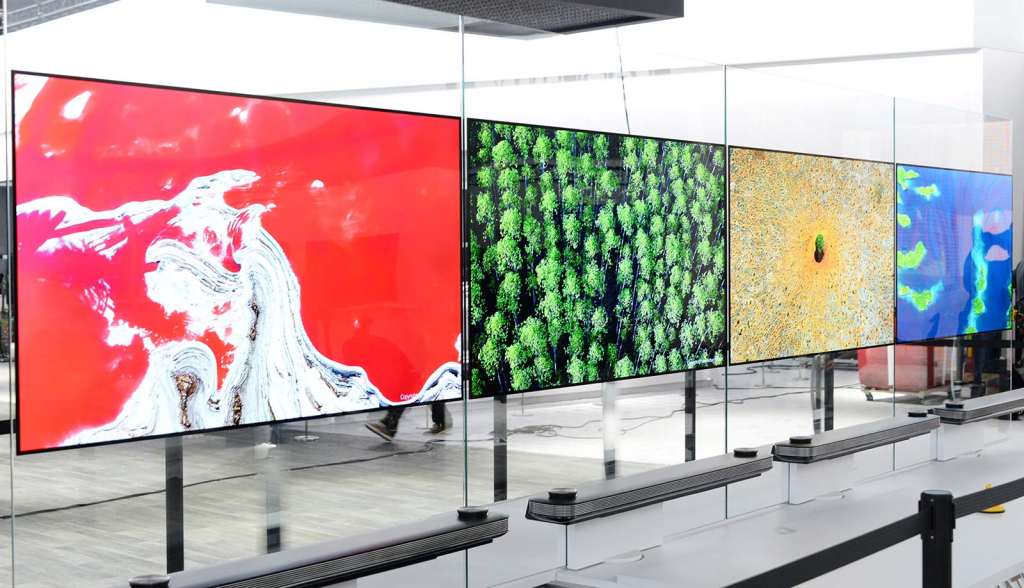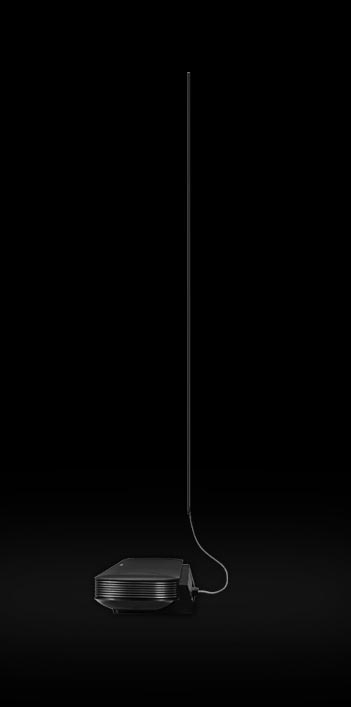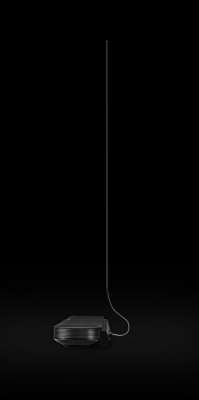 Take the LG W7 series, which sits at 2.57mm thin on the 65 inch model, so thin it can't even take a stand. Instead, it has to be wall mounted using magnetic brackets, appearing on a wall almost like it was a window to the world that suddenly existed out of nowhere.
Like a scene out of a science fiction movie, this makes the TV appear futuristic, as if there should be some hopeful electronic music behind everything you watch on the equally future-friendly form.
LG's G7 series isn't quite as thin, but includes the panel mounted to glass, in a design LG calls "Picture-on-Glass", which basically makes the TV seem thinner than it is thanks to an edge made sharper by the glass frame, which seems fitting when you put it into context with the sharp visuals capable of being displayed on an OLED screen.
Support for Dolby Vision's HDR is included with the TVs, as is Dolby's 3D spatial sound technology "Atmos", with the TVs able to deliver sound in three dimensions from the on-board speakers, something we're very interested to hear.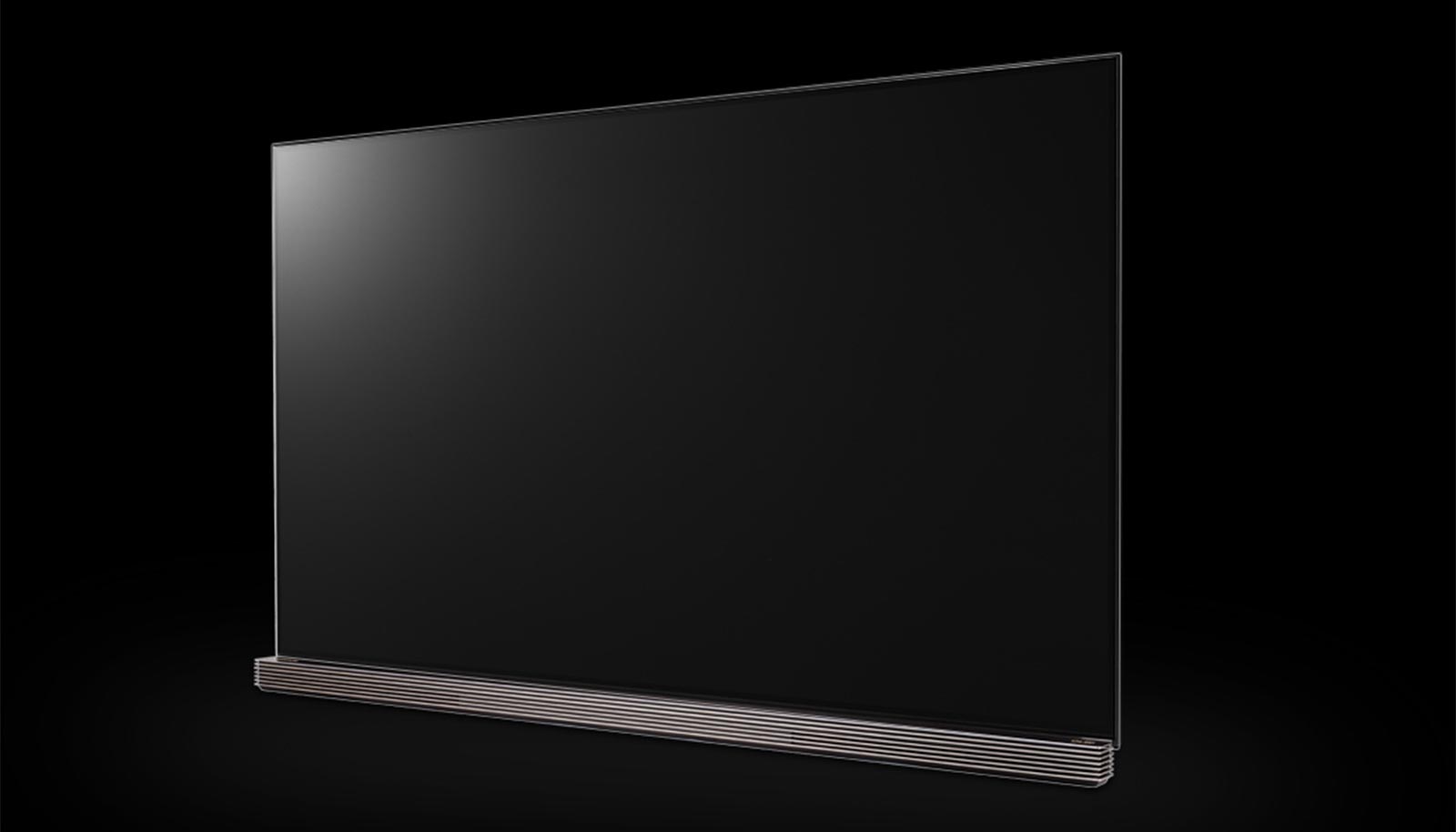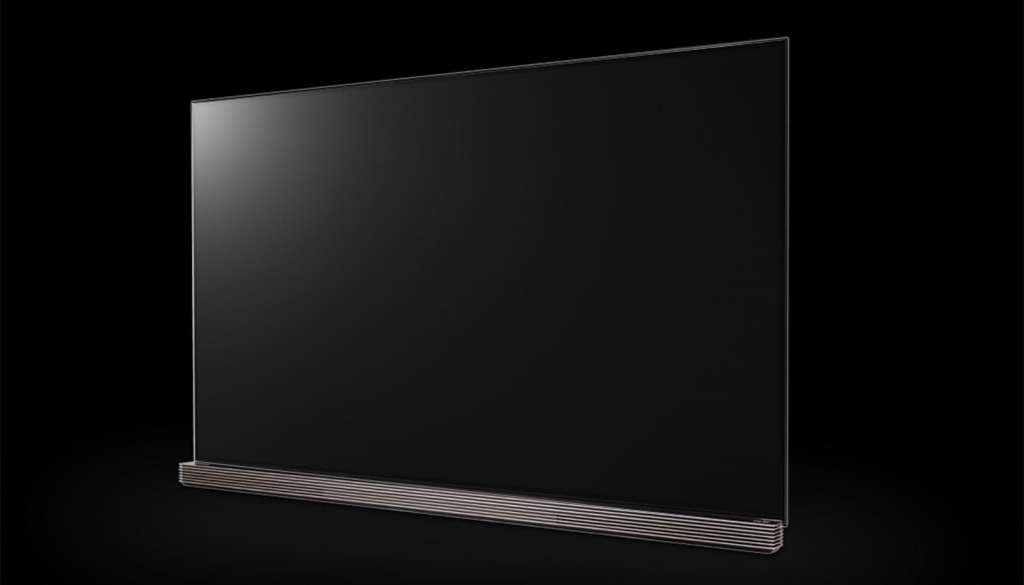 And like LG's Nano Cell TVs announced recently, the TVs will also work with Technicolor's expertise, meaning the already vibrant colour pushed out by the individual organic diodes will work together with a mode to make the screen portray the colours the way filmmakers intended.
"With Dolby Vision and Dolby Atmos integrated tightly into our newest OLED products, viewers will be able to recapture the magic of the cinema and experience their favorite movies with their original clarity, depth and imagination intact," said Brian Kwon, President and CEO of LG's Home Entertainment Company.
"The stunning new TVs on display at CES this week demonstrate our commitment to innovation and leadership in OLED and the premium TV market globally," he said.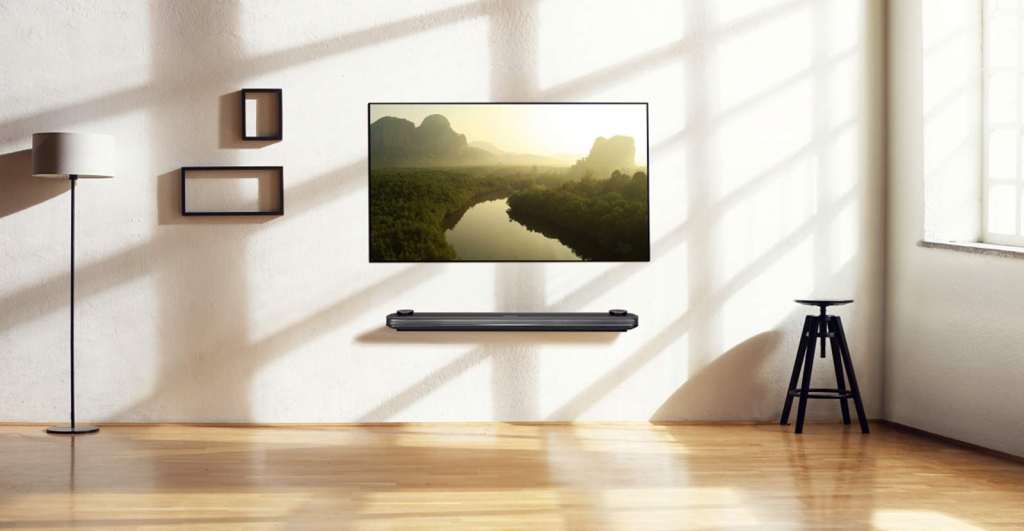 Officially, LG Australia hasn't said when the new OLED screens will be making their way to our country, but TV change over time tends to be from March to May, with April usually kickstarting things with a few launches here and there.
As such, we'd say there's a good chance we'll be seeing release of these screens then, which also means the current range of OLED TVs could even see a drop in price, too. Handy for all the bargain shoppers out there, we suspect.