It hasn't taken long for the Australian developer community to embrace Amazon's alternative to Google Assistant, so what can Alexa do?
Amazon's Alexa-enabled speakers are on their way to Australian shoppers, and that means the attack on Google's Home products has begun, providing locals with another option in the whole smart speaker arena.
Sonos is technically the first to support the hardware, but bizarrely it hasn't rolled out its Australia Alexa support yet, meaning you can't quite speak to the new Sonos One speakers at this time.
But with the retail availability of Amazon's Echo, Echo Dot, and Echo Plus speakers, Amazon's Alexa assistant is active and ready to serve, providing the news, weather, and more through the Alexa Voice Service.
The "more" part is particularly interesting, because while Google's Assistant has been gradually gaining support, Amazon Alexa feels like it is more ready than any other part of Amazon's local presence, outside that of Kindle and Audible. In fact, in many ways, Alexa's support is kind of like Amazon's eReader and audiobook services, because it has a lot of grunt behind it.
So what can the Australian Alexa do, and what can Alexa in Australia talk to?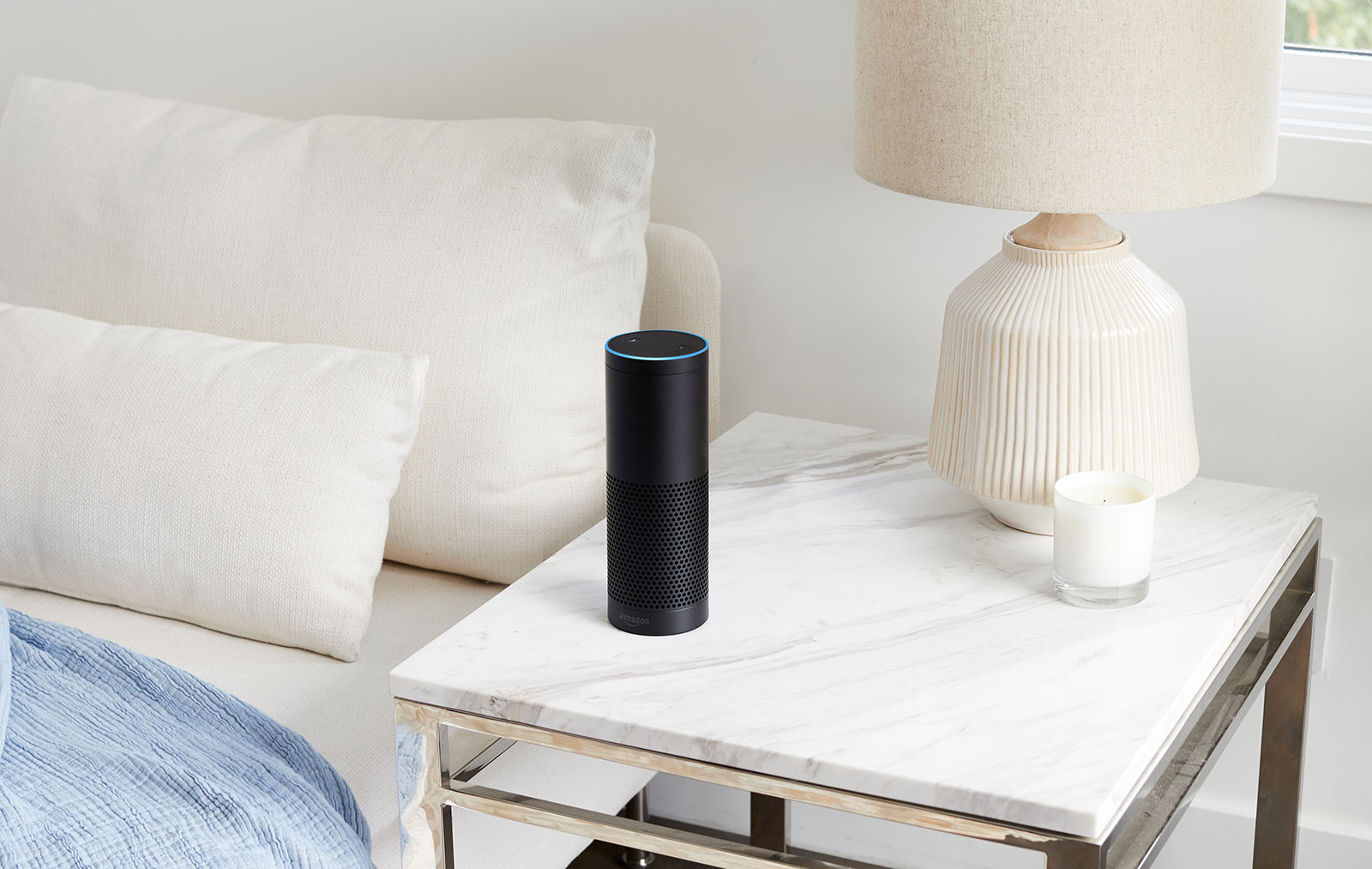 Banking
NAB
One of only two banks that have joined up with Alexa, NAB customers will be able to talk to Alexa to hear their latest balance or about recent transactions.
In a way, it's like mobile banking, but without the mobile, and spoken to you by your speaker, because living in the future is all kinds of cool, even if you're unsure how much money you have left in your bank account.
Westpac
Westpac will join Alexa in much the same way as the NAB, and while you can get Alexa to tell you how much money you have left and what your recent transaction was, you can also get a rewards points balance, too.
About the only thing missing is a connector for Westpac's other banks, including that of St George, which right now we're fairly sure isn't supported, much like the whole mobile PayWave contactless payments thing.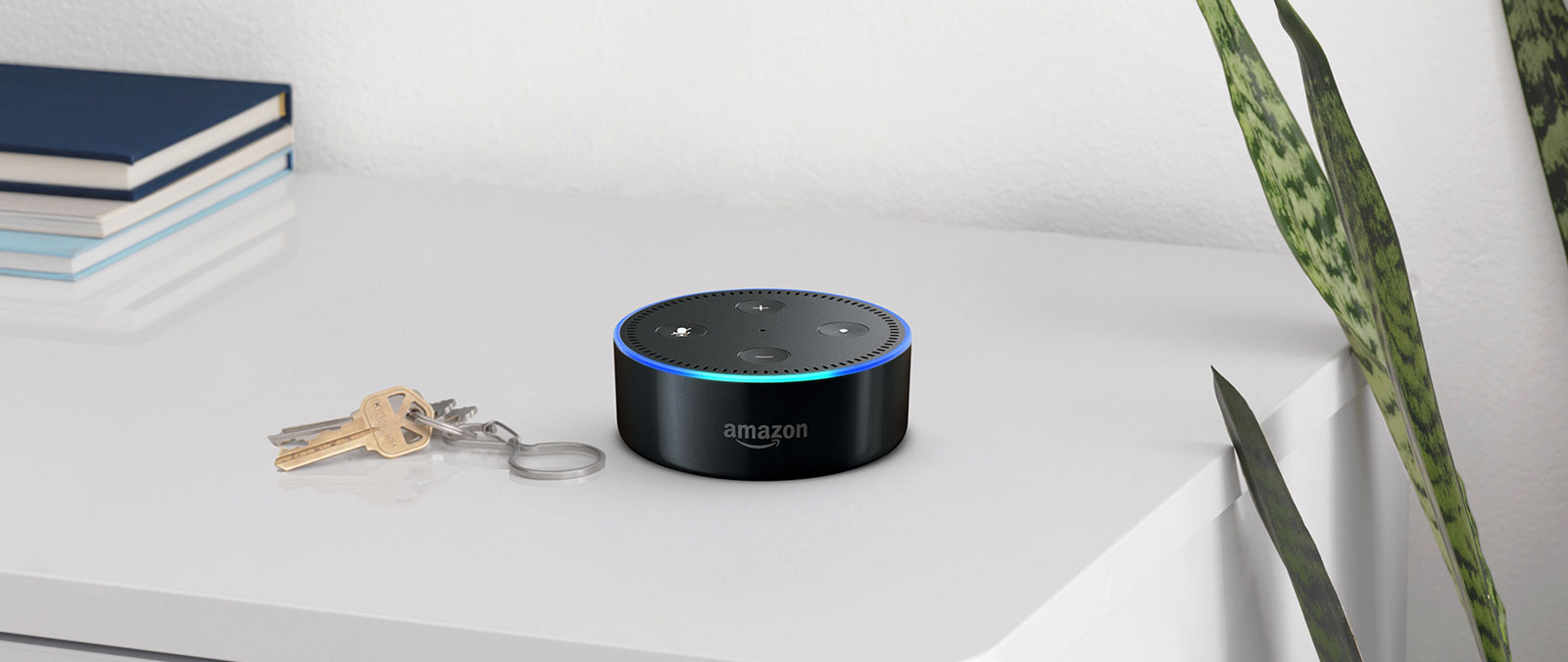 Home intergration
Logitech Harmony
Do you own a Logitech Harmony remote, and if so, do you wish you had the ability to talk to it?
Your wish is Logitech's command, provided you have an Alexa-enabled speaker, with Harmony devices able to talk to Alexa products in Australia, allowing you to turn on the TV — "Alexa, turn on the TV" — or start up specific services like Netflix, simply by asking it.
Logitech says that thanks to its Harmony Activities, Alexa can control over 275,000 devices, not just potentially connecting your voice to more things in your life, but bringing about a whole new era in voice-enabled laziness.
Why get up? The future is here, folks.
Philips Hue
You don't have to get up to control the lights, either.
With Philips Hue lighting supported by Apple's Siri, it makes sense for the technology to also be supported by Amazon Alexa, and so it is at launch.
As long as you have a few Hue bulbs connected to the Hue hub, as well as the Alexa-enabled speaker, you'll be able to control them, turning lights on and off, and changing colour temperatures.
Essentially, Alexa turns your voice into a light switch, giving you the power to turn things on. Seriously, there are so many available puns there, we don't know where to start (unless we did already, in which we apologise).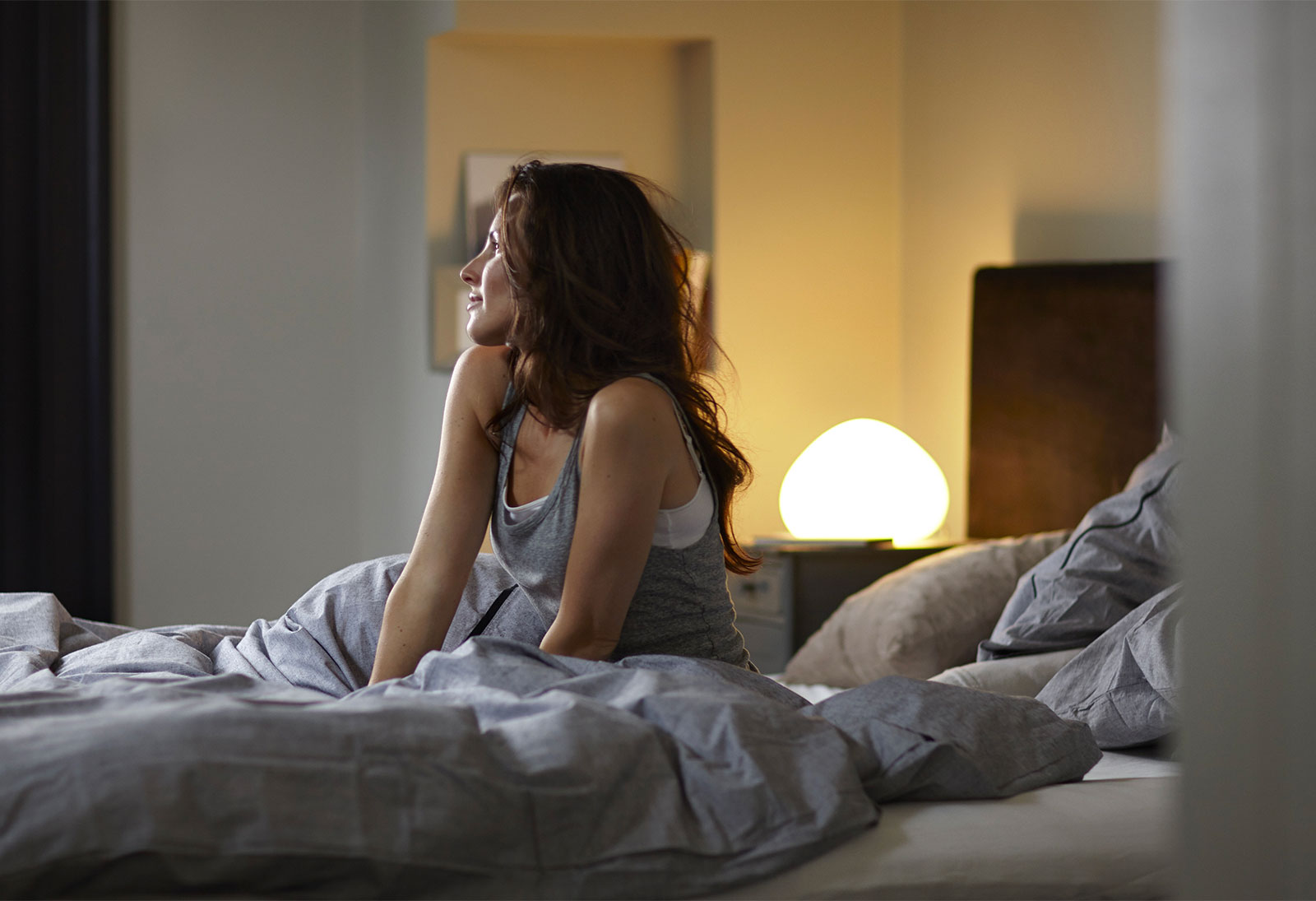 News and information
Costalwatch
Need to find out what the surf conditions are like simply by talking out loud?
Costalwatch has built an integration with Alexa, and once the connection is made, you simply need to say "Alexa, ask Costalwatch for the surf at" and then name your location.
Alexa won't help you in learning to surf and there's no waterproof Alexa-enabled gadget in Australia that we know of yet, but if it can tell you that the surf down at Bombo is worth checking out, that's a win for beach-loving Aussies.
Taste
One of Australia's popular resources for recipes has a way to talk to Alexa, and all you need to do is ask Alexa for a recipe on the service.
We'd hazard a bet that Taste isn't alone, and will likely be joined by other food websites shortly, but right now, if you're a frequent user of the Taste website, you can leave your touchscreen device behind and get Alexa to read you the steps.
TEN Network News
Pickr may be one of the places you go for tech news in Australia, but if you rely on the Ten Network for news, Alexa has an integration there, too.
Ask Alexa to give you the news from Ten Eyewitness News and you'll get a news briefing voiced by Sandra Sully, who isn't Alexa, but will merely join her on this service.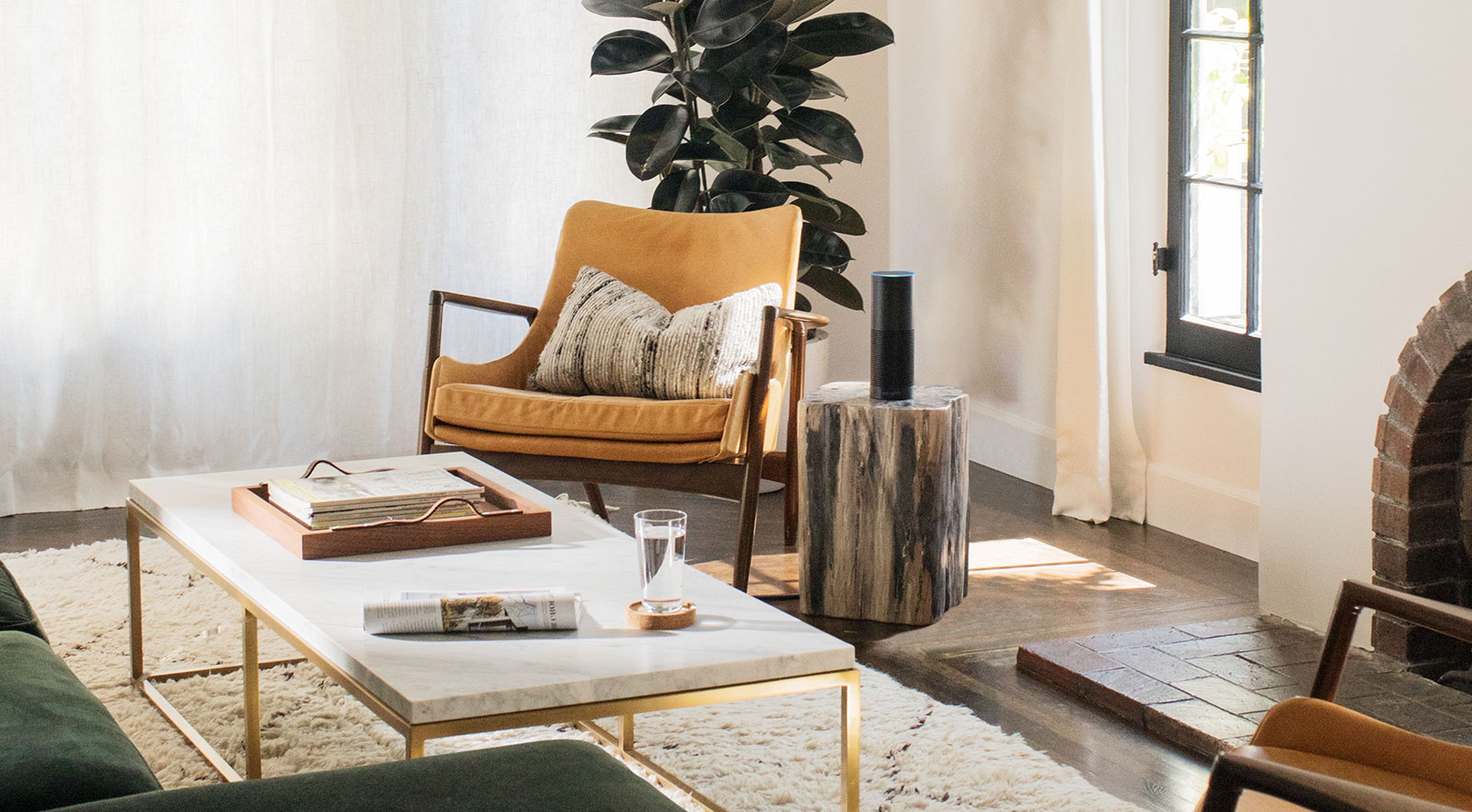 Shopping
Domino's
After discovering that you don't need to get off your backside to control your TV, you'll be delighted to know that you don't need to move anywhere to order a pizza, either.
Domino's Australia is one of the first food outlets to support the Alexa voice skills technology, connecting with the Domino's app's "Quick Ordering" section, and order from recent orders.
As far as we know, this means you can't just say "Alexa, tell Domino's to make me a cheese, tomato, bacon, sausage, capsicum, and mushroom pizza", though who knows how long it will be until that happens. Our guess is not that long at all.
Hipages
Here's a curious one: have you ever needed someone to fix something around the home or business?
Hipages, an app for finding tradies, has made a link to Amazon Alexa, helping you to connect with tradies by voice and voice alone.
You'll do it by saying something like "Alexa, ask Hipages to find me an electrician", and then follow it up with where the work is to be done in city and postcode, and then providing a contact number.
We're not sure whether Hipage's Alexa skill is being trained to talk in Australian words, and whether something like "sparky" can be picked up instead of saying "electrician", but Hipages says a good 110,000 registered tradespeople are connected through its app, meaning they're literally a voice command away.
Hoyts
Planning a trip to the movies? Alexa can help, provided you're going to a Hoyts cinema.
The bigwigs and their developers at Hoyts Cinemas have connected with Alexa, and not only can you find out what's playing, but when it's playing.
Qantas
Amazon's Alexa isn't a travel agent yet — we're sure that's coming — but if you happen to be a Qantas customer about to head out, you'll not only be able to find out your next flight's details, but also find out how many points you have and how close you are to the next tier.
Unless you're at the top. We're not sure what Alexa does at that point. She'd probably just tell you to go on holiday ASAP, which is what we'd do.
Uber
Hailing a taxi has been changed forever with apps, but you can still sort of do it in from inside your home thanks to Alexa and Uber.
In Australia, Uber will connect to Alexa to left you call up an UberX, UberBlack, UberSUV, and pretty much anything Uber does that isn't a taxi.
We're not sure UberEats qualifies, though, so you may have to keep using the app for that.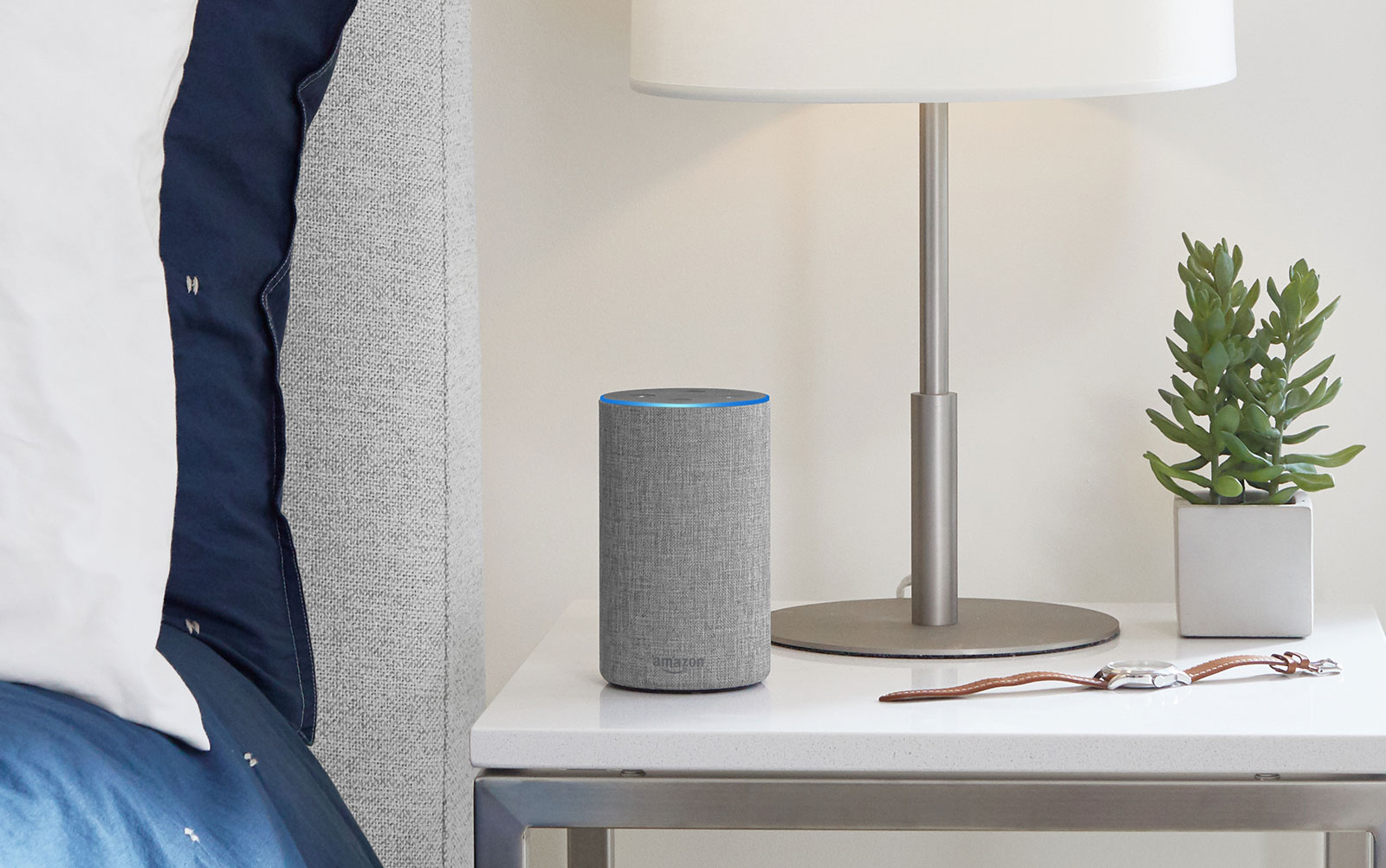 What's next?
What's next for Alexa? Quite literally anything, and we've just touched on some of the recent additions, "skills" that have graced the Australian release and may have been there in America, as well.
Amazon isn't exactly locking it off, either. If you happen to be a developer or you have an app and service with developers at the ready, Amazon has an Alexa Skills Kit, which is basically a small platform to make your product work with the Alexa platform.
That means practically anything could be made to work with the Alexa assistant service, you just need to wait and see. Or send a company lots of emails and tell them what they should be doing, because you want to live in the future and talk to your smart speakers.