We're a long way from having a robotic butler in your home ready to do your bidding, but the digital assistant thing is happening, and Sonos will be getting it next.
Multiroom audio has come a long way, and we're now at the point where we can have a speaker in every room of the house.
That's handy at a party where every room can end up playing the same song or something head messingly different, but what if you're at home and you just want to get your audio throughout the home without lifting a finger, or what if you want to find out what your day is going to be like, and make sure that sound follows you?
Google's Home kind of set all of this off, with the Google Assistant not only including a web-connected digital assistant for you to chat to, but also making it one that could play music at the drop of a word, and now Sonos appears keen to make its products do the same.
This week, Sonos unveiled the Sonos One, an update to its Play:1 speaker from 2013 that changes not just how the speaker is made, but what it does.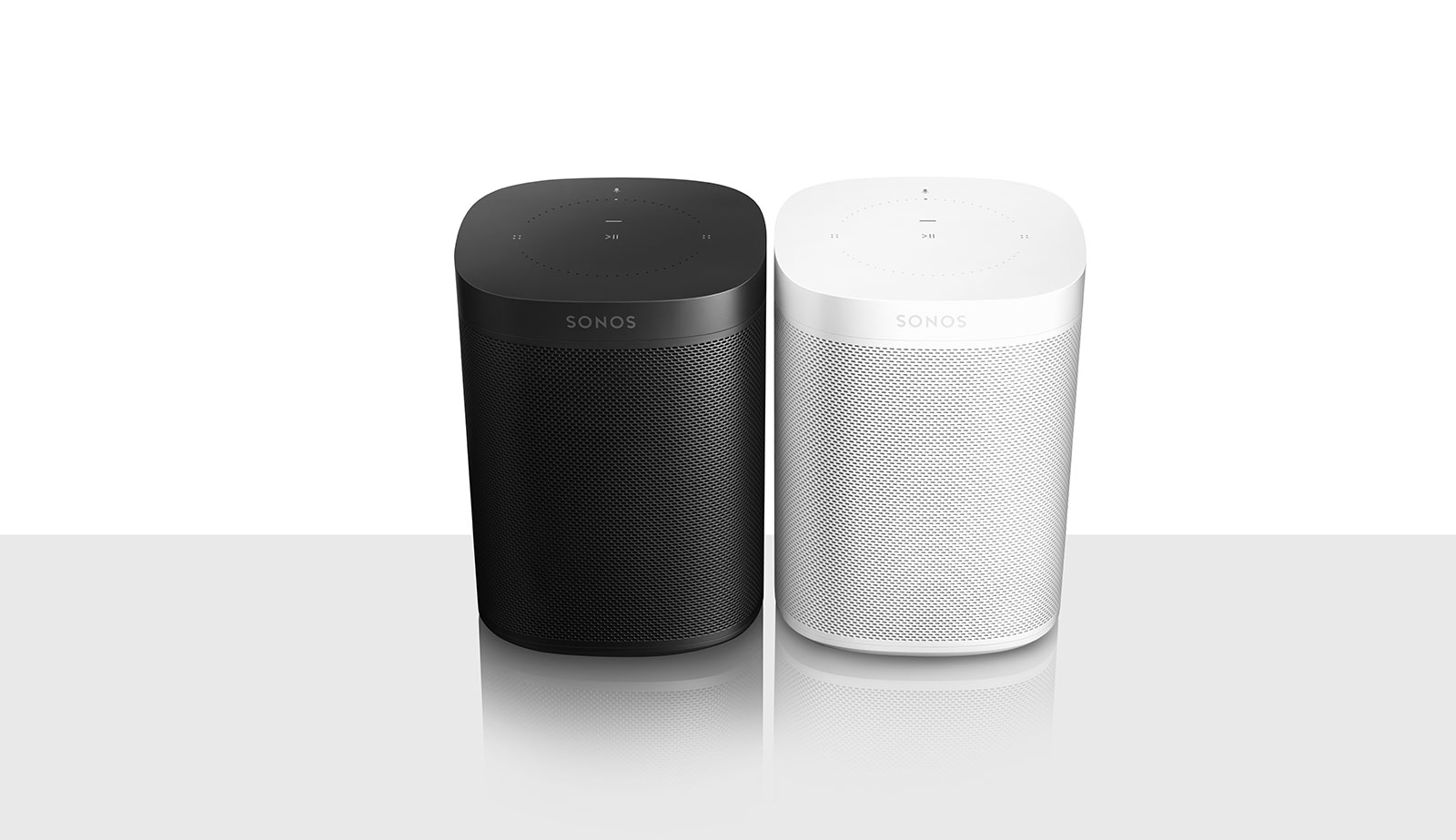 Back in 2013, Sonos' Play:1 effectively brought down the cost of entry into the Sonos multiroom system, making it possible to get a good burst of sound out of a small package and start a customer into the Sonos world with something relatively inexpensive, sitting at $299 for the speaker. It small, wall-powered, and humidity-proof, making it ideal for most rooms including that of the kitchen and bathroom, and has remained a popular choice.
This year, though, it gets rebuilt and remade, as the Play:1 becomes the Sonos One, a generation of the speaker that has been rebuilt from the ground up and includes two Class D digital amplifiers, one mid-woofer, and one tweeter to account for solid sound. Like its predecessor, it will support Trueplay sound that can be designed to pick up on the sound of the room it's in to change the audio to match the environment's acoustic behaviour, making it ideal for any room, and it will connect to every other Sonos speaker, leaving no one behind.
The Sonos One will also do something else, however, that its siblings cannot do: it will take your orders.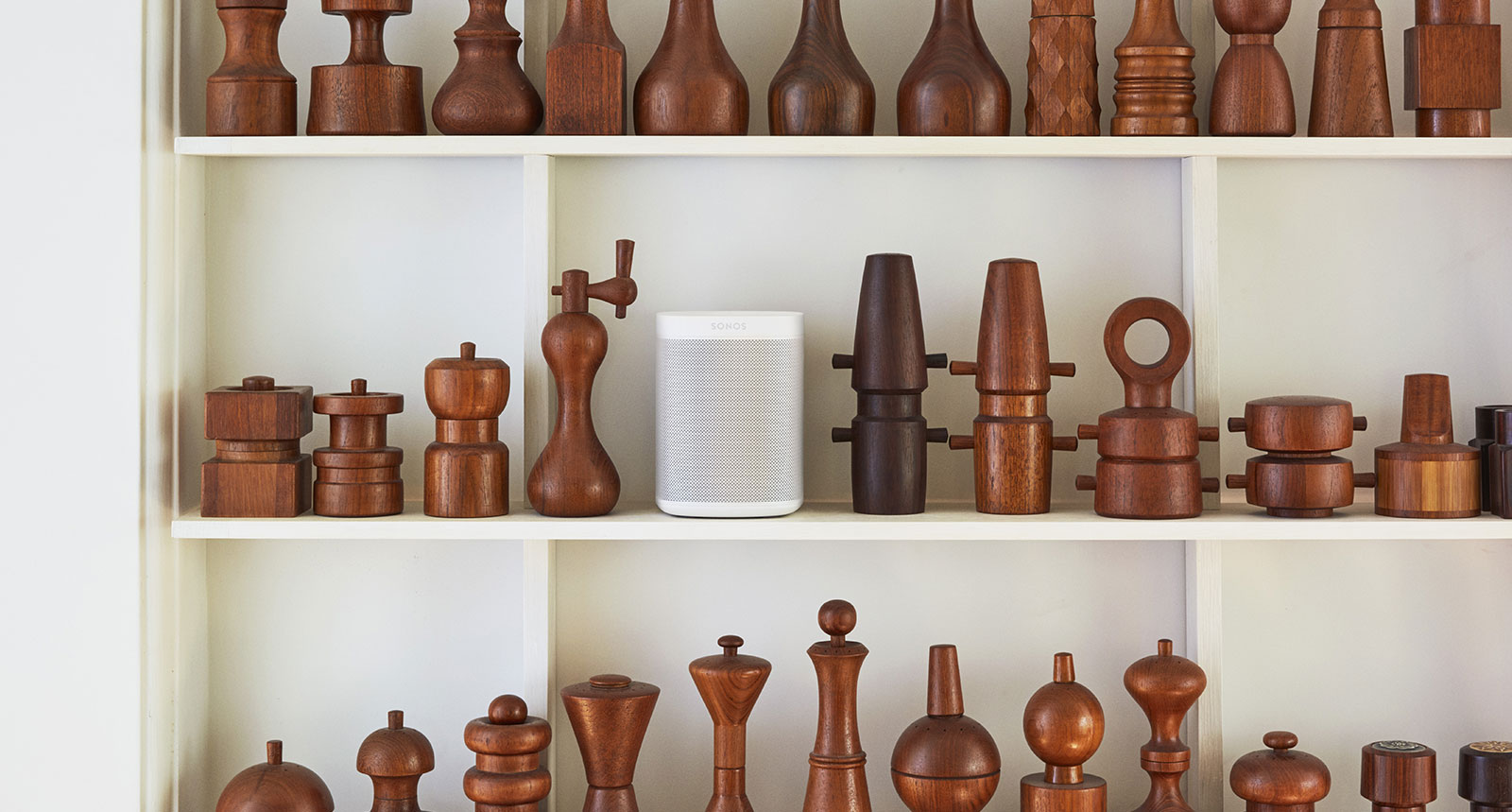 At launch in places not Australia, the Sonos One will let you talk to Amazon's Alexa digital assistant to listen to what's happening in the world where it is supported and play music from a selection of music services, the way you'd expect a digital assistant to.
In Australia, however, Sonos isn't ready with a connected version of Amazon Alexa, so really this is just something that will be coming, and it will be coming alongside support for Google Assistant, which Sonos promises next year (2018).
Taking your commands on the speaker will be six microphones configures to focus on the voice and rely on noise suppression algorithms so your life doesn't get in the way, and when you speak, the Sonos One gets your words clearly and concisely, enough to act on your commands.
"We live in a golden age of streaming entertainment, but so much of this great content is being pushed through smart speakers that aren't designed with sound quality in mind," said Patrick Spence, CEO of Sonos.
"With our open approach to collaboration, agnostic approach to voice services, the strength of our many innovative partners, and a sound platform designed for the whole home, we're helping people listen more and listen better," he said.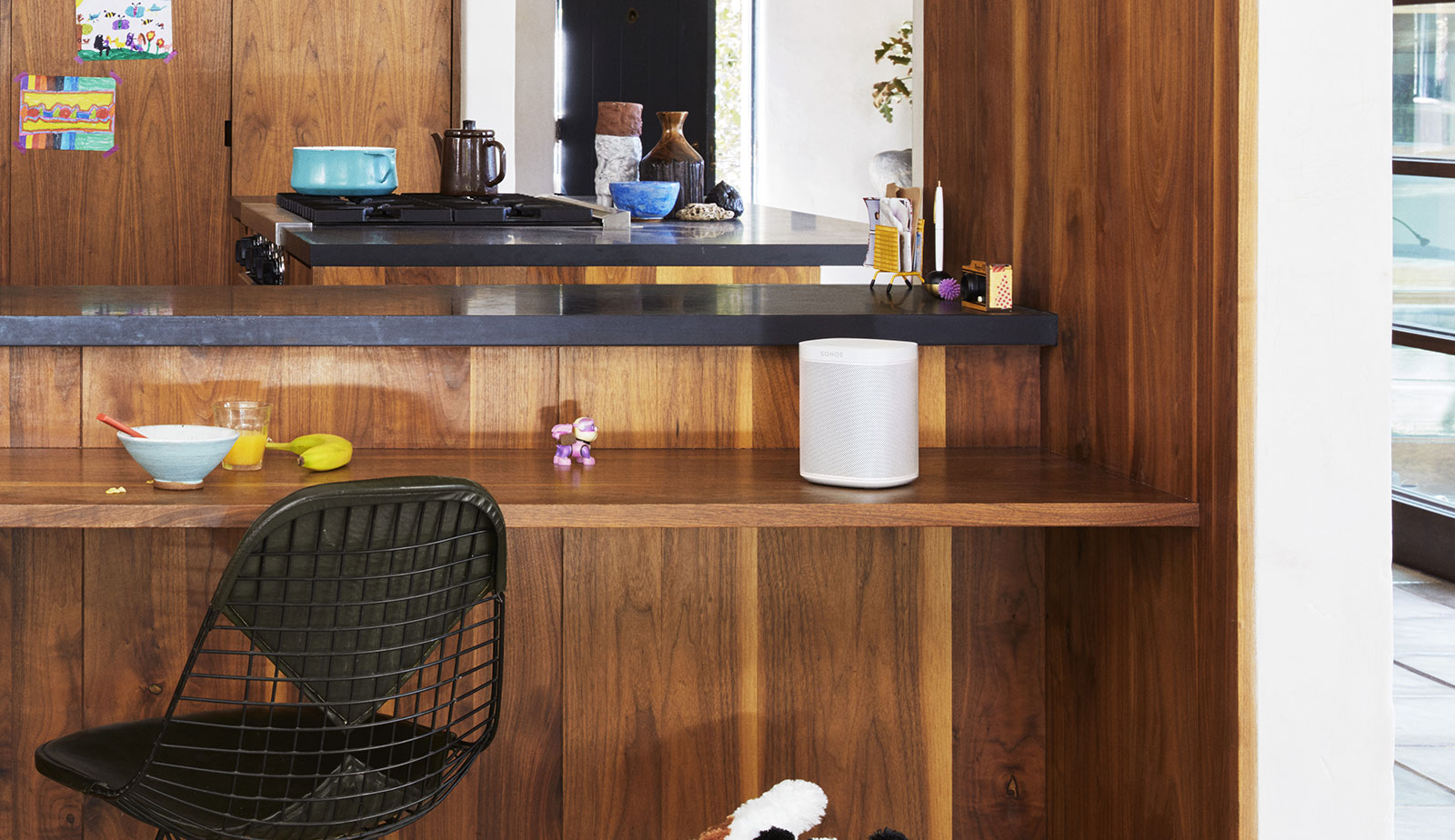 Sonos' "One" technology for microphones isn't just going to be limited to the One speaker. Rather, it will be compatible with other Sonos speakers provided they have one of Amazon's Echo or Echo Dot speakers, but again, this merely applies if you're outside the US, the UK, or Germany.
For Australians, the update will occur over time, and likely when Google Assistant goes into play, because we already have that, so switching it on then in 2018 makes sense.
The price is also interesting because Sonos appears game to keep the $299 price tag for what is basically an updated and more future-friendly speaker. While Sonos wouldn't say whether the Sonos One was replacing the Play:1, both speakers share the $299 price tag, and normally Sonos only keeps one, getting rid of old stock until the new model has taken over, so you can probably do the math on this one.
Sonos' availability for the Sonos One is on October 24 locally (and globally), and that means a better Play:1 that you can talk to isn't far away, and potentially an older Play:1 may end up being a little friendlier to your wallet in the coming weeks at your local electronics store.