A few years on from the introduction of its first portable speaker, the Sonos Move is being revised and refreshed.
Updates in phones and computers may well happen on the side of a year, but things are typically different in the world of sound. Headphones and speakers don't typically see the same annual cycle, and that can mean consumers are left waiting for a new model, often to the tune of two or three years.
Moving beyond that timeframe is unusual, though it's typically a sign the original was a solid a product and didn't warrant a lot of changes. When we see things pop up after a good three years, you have to hope the refresh is going to be more than just a new coat of paint.
This week, Sonos is talking about something a lot like that, with an update on the way for the Sonos Move. Released a good four years ago, the Move is one of those products that's still good, even with its quibbles. A big portable speaker, it was the company's first foray into portable sound, leading to a smaller and more conventional Bluetooth speaker model.
Four years on, the original Move is a solid speaker with a lot of heft, but there's a new Move on the way, and it comes with some changes, even if its name hasn't changed much. Called simply the "Sonos Move 2", it's more Sonos to go, and that can only be a good thing.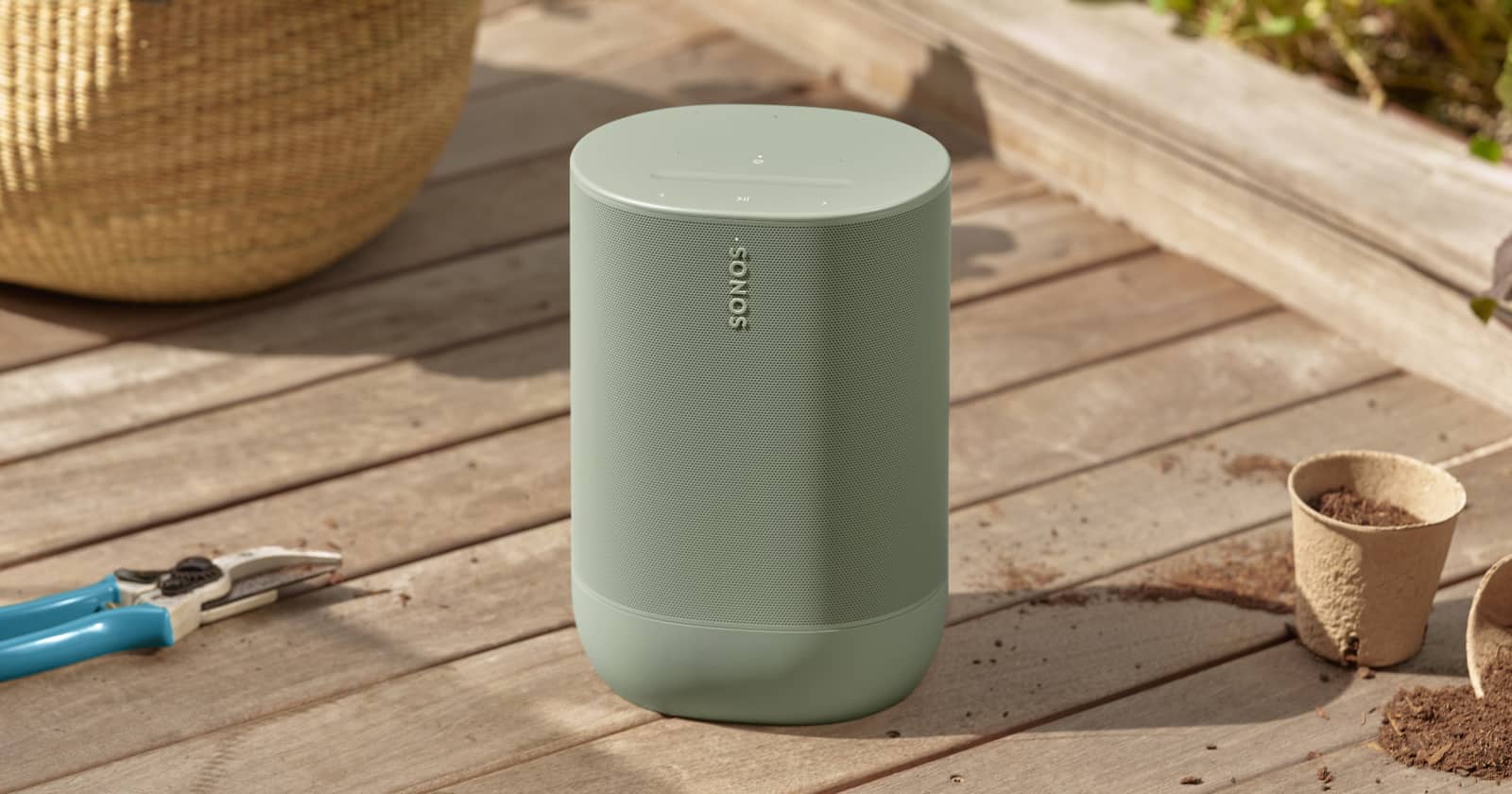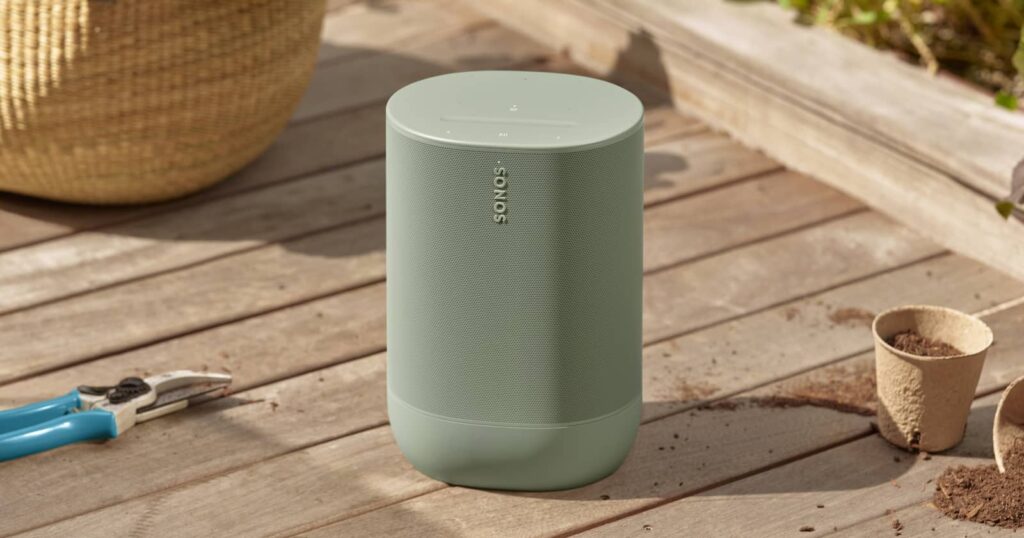 Looking at the new Move, the difference between the Move and Move 2 is one of sound. Simply put, the 2023 Move 2 is stereo, while the original Move was mono.
You probably would have never realised, given the sound of the Move was so big and impactful, but this is one of those changes that should improve the sound experience inside and outside all the more.
It'll also support the automatic Trueplay tech just like its predecessor, handy when you want to best sound everywhere, though it's not just algorithmic smarts that make this thing different.
A little slicker in the design with touch controls up top that look like they've been taken directly from the Era 100, the aesthetics are similar yet more polished.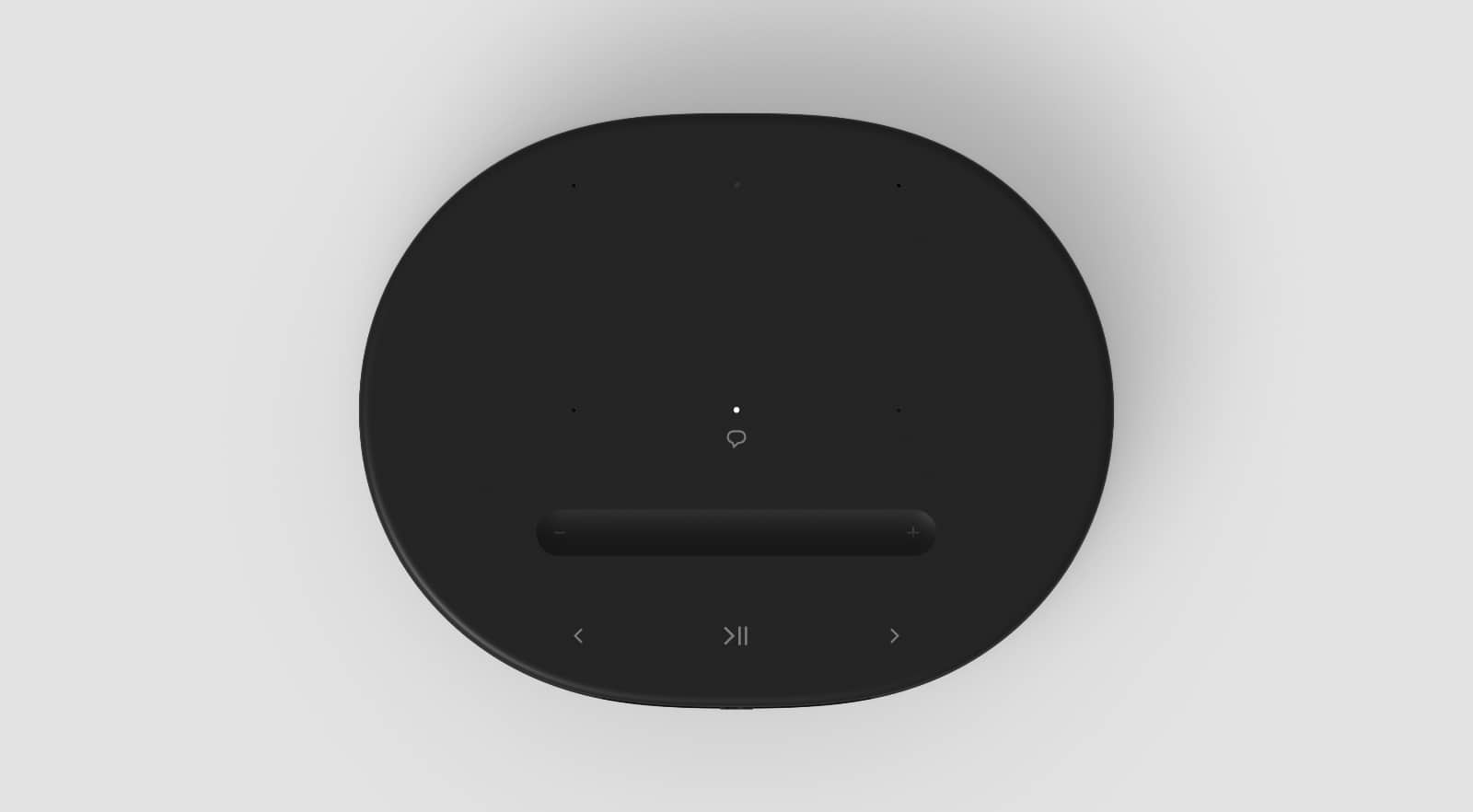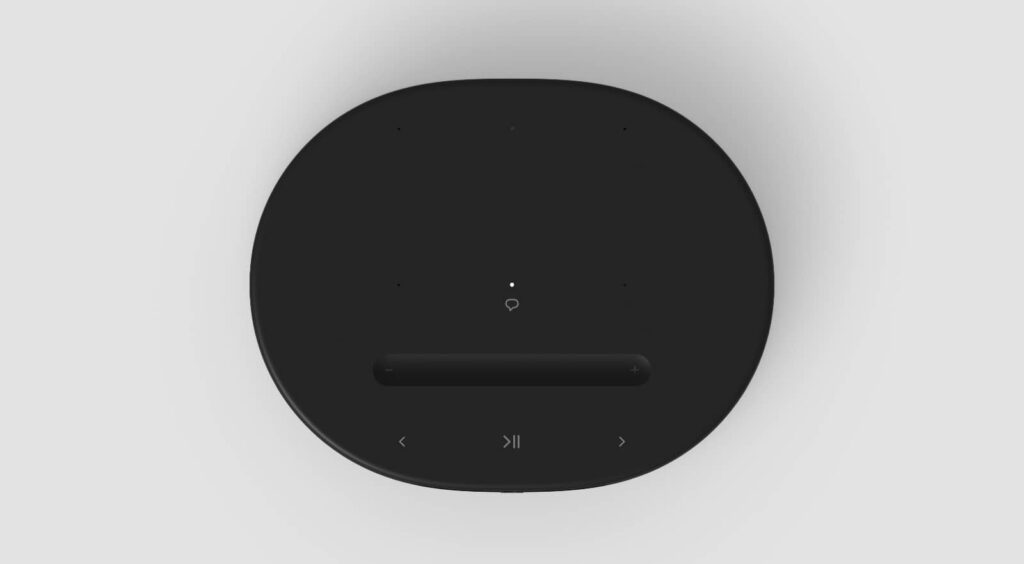 Inside Sonos has made a few more changes, changing the architecture completely. The first Sonos Move used a single tweeter, while the Move 2 moves to an aptly decided two tweeters, angled to separate high and low frequencies for left and right channels. That alone will make the sound more expansive, and there are custom waveguides to help that out, pushing out the soundstage, working alongside a mid-woofer for bass.
Powering all three speakers are three Class-D digital amps, and they'll be connected to far-field microphones to use with the Trueplay tech, which is automatic and always checking the sound where you play it.
Like other speakers in its line-up, you'll be able to connect the Move 2 with the rest of a Sonos system, and even pair two Move 2s together.
But while it'll play with the Sonos app — as you'd well expect — it supports Bluetooth natively, so you can connect to it without the app, as well, much like on the Sonos Roam. Like that smaller speaker, it also supports voice assistants, too, and even the Sonos Line-In Adapter, so you can turn it into a portable turntable solution provided you have a portable turntable. Or even use it at home with one.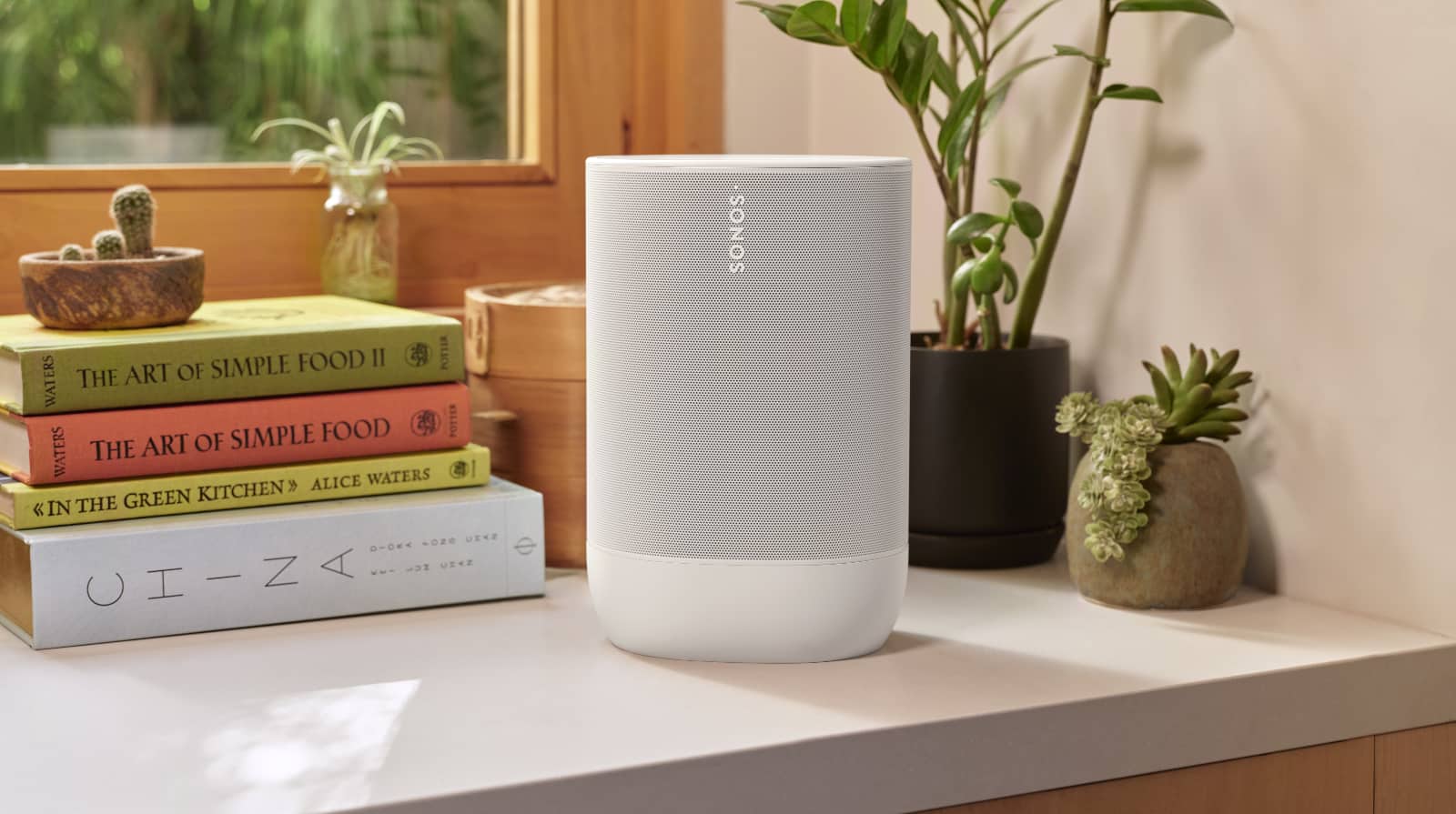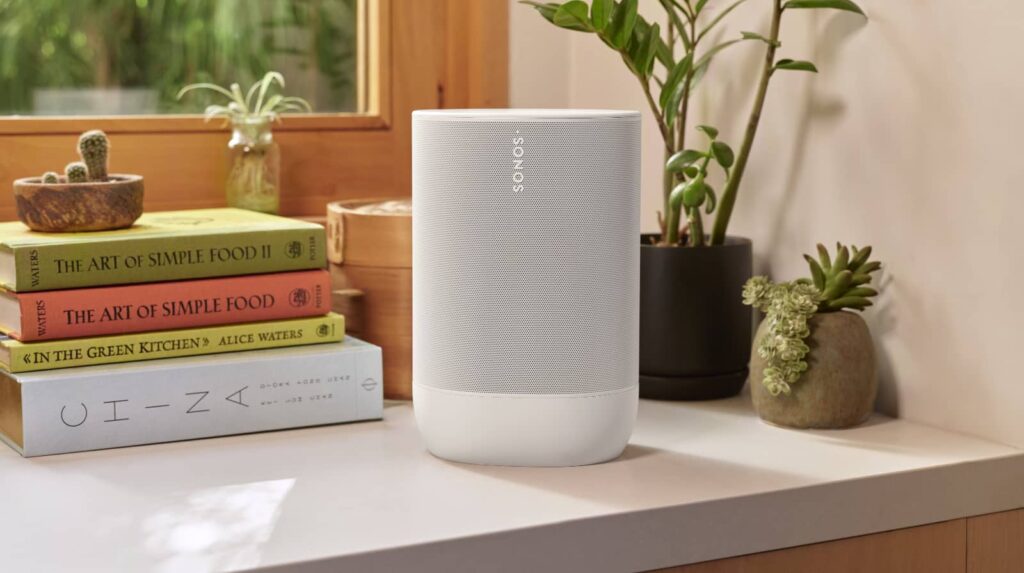 The external materials have changed, too, using recycled plastics, a replaceable battery, and no virgin plastic. Sonos even says the whole thing is curtsied recyclable, you know, if you had to, though it'll retain its IP56 water resistance rating complete with the grip at the back to make the whole thing easy to move.
Replacing the battery is handy, but hopefully you won't need to replace it for some time. To that end, Sonos is supporting up to 24 hours in this battery, which like last time can be charged on the specific Sonos ring wireless charger. It's not your standard wireless charging system, but it does come in the box, and the Move also works with USB Type C, because that's a standard everywhere that we may even see on this year's iPhone.
Interestingly, it can also double up as a power bank for your phone, charging devices off its USB Type C port. The previous Sonos Move included Type C for charging, and while this does, too, the trick of charging devices from it is a little new. We've seen local rivals do this trick, such as from BlueAnt's charging speakers, but never from Sonos.
It's still a little on the hefty side, weighing 3kg, but it's not meant to be the lightweight portable speaker the Roam is, giving punch to move around with.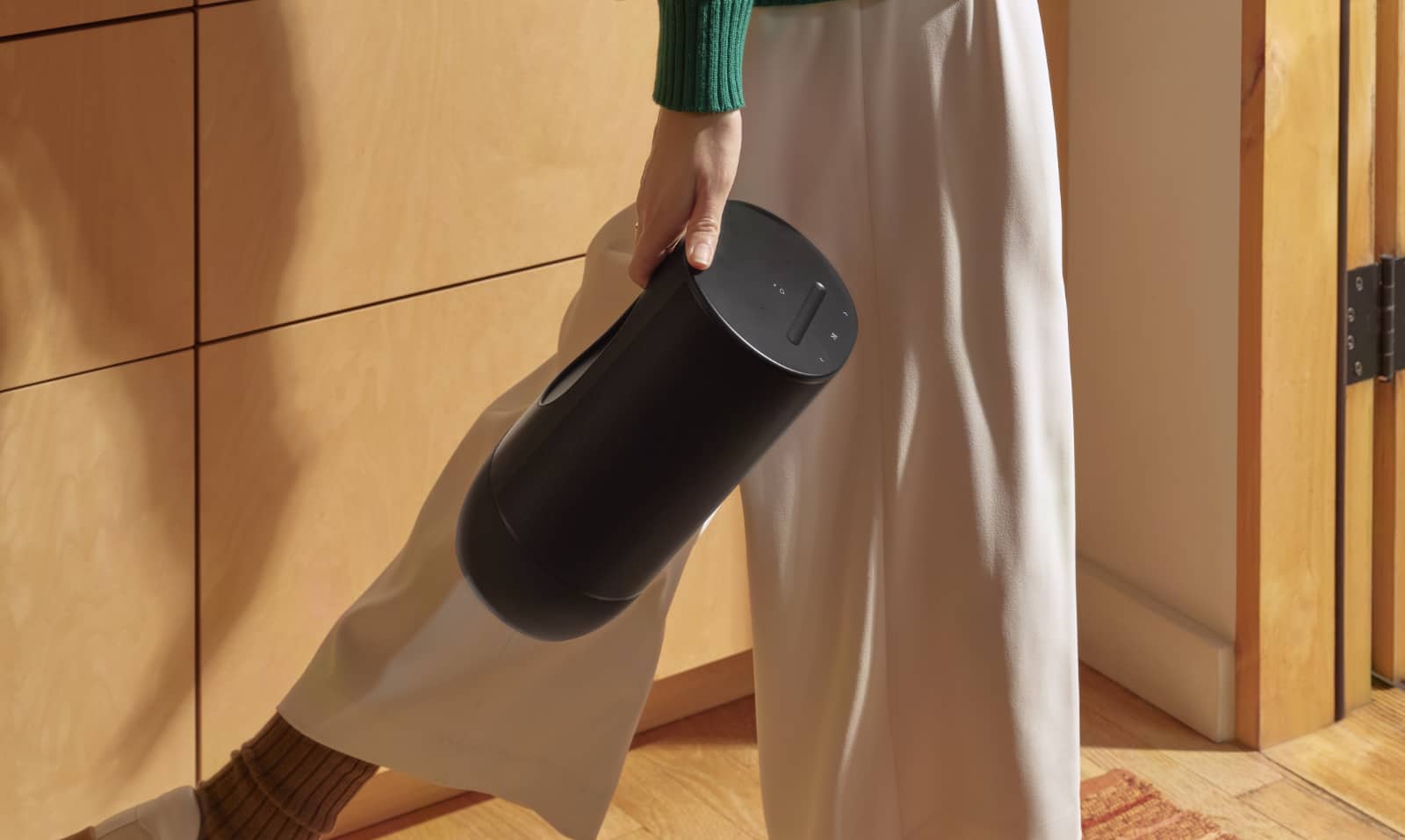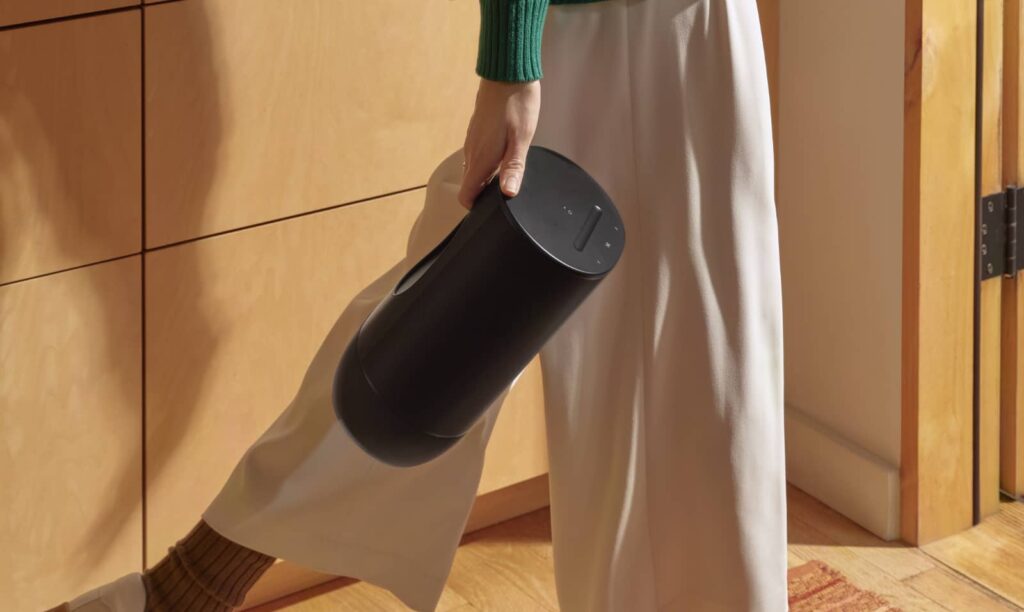 From what we understand, the Move 2 will lack support for Atmos, making it different from the spatial-friendly Era 300. Think of it more as a midway point between the Era 100 and the Sonos Five, except portable.
One thing Sonos hasn't mentioned yet, however, is whether the Move 2 can be paired with the original Move. That might be something owners of the first would be interested in upgrading to, but our guess is the answer is no. The architectural jump from a mono speaker to a stereo would probably make pairing a Move to a Move 2 in stereo difficult, and so if you want more than one Move, you may need to upgrade to the new model.
Upgrading won't necessarily be the same price, either. While the first Sonos Move was released for $699 in Australia, the 2023 updated model sees a new price fetching $100 more.
Specifically, the Move 2 will cost $799 RRP in Australia, which after GST isn't terribly far from the $449 USD cost in the States. Our dollar isn't super conversion friendly at the moment, so we're not surprised it's costing that little bit more locally.
Australians and the rest of the world can expect to find the Move 2 in stores later this month, with September 20 the date of launch for the Move 2.