Sonos is already wireless, but it's about to offer a cordless take on multiroom, and we've gone hands-on. What's the Sonos Move like?
Sonos has a new speaker coming, and it's something that will delight fans, particularly those who have been using Sonos for the longest time.
If you've been a Sonos user since the days when the products were known as "ZonePlayers" and had remotes with LCD screens, you may still have some gear that works. It's a thing Sonos does, building products designed to keep going, which they certainly do.
Older products which are no longer part of the Sonos ecosystem may still be functioning in your home, much like they are in this reviewer's. While phones and computers may die over extended use and time, Sonos' audio gear tends to do what other premium audio gear does, and just keeps on keepin' on, to quote jazz musician Clark Terry.
But even though they keep on doing whatever it is they're doing, they still need a cord for the power. Whether you have a Sonos One, a Play:1, a Play:3, or something else in your home, it has a cord plugging it in, which means if you want to bring it outside, you need to unplug it from its spot, find a power port nearby, plug it in, and hope your wireless range is just as good to keep that multiroom sound going.
It's less than ideal, and it's probably why if you want to take music out with you to the backyard, you're probably using your phone and a Bluetooth speaker. That's kind of what we've come to, and it's not unusual to find a Bluetooth speaker in people's homes.
Sonos is looking to change both of those at the same time, cutting the cord on its products, while also letting you use it as a speaker for when you're out about, coming in the Sonos Move.
As the name suggests, it's a speaker that aims to move with you, working at home and outside as a portable Sonos speaker, but then also working outside your multiroom Sonos environment (your home) as a Bluetooth speaker, effectively making it a two-in-one. Essentially, it's Sonos trying to kill two birds with one stone.
So what's it like?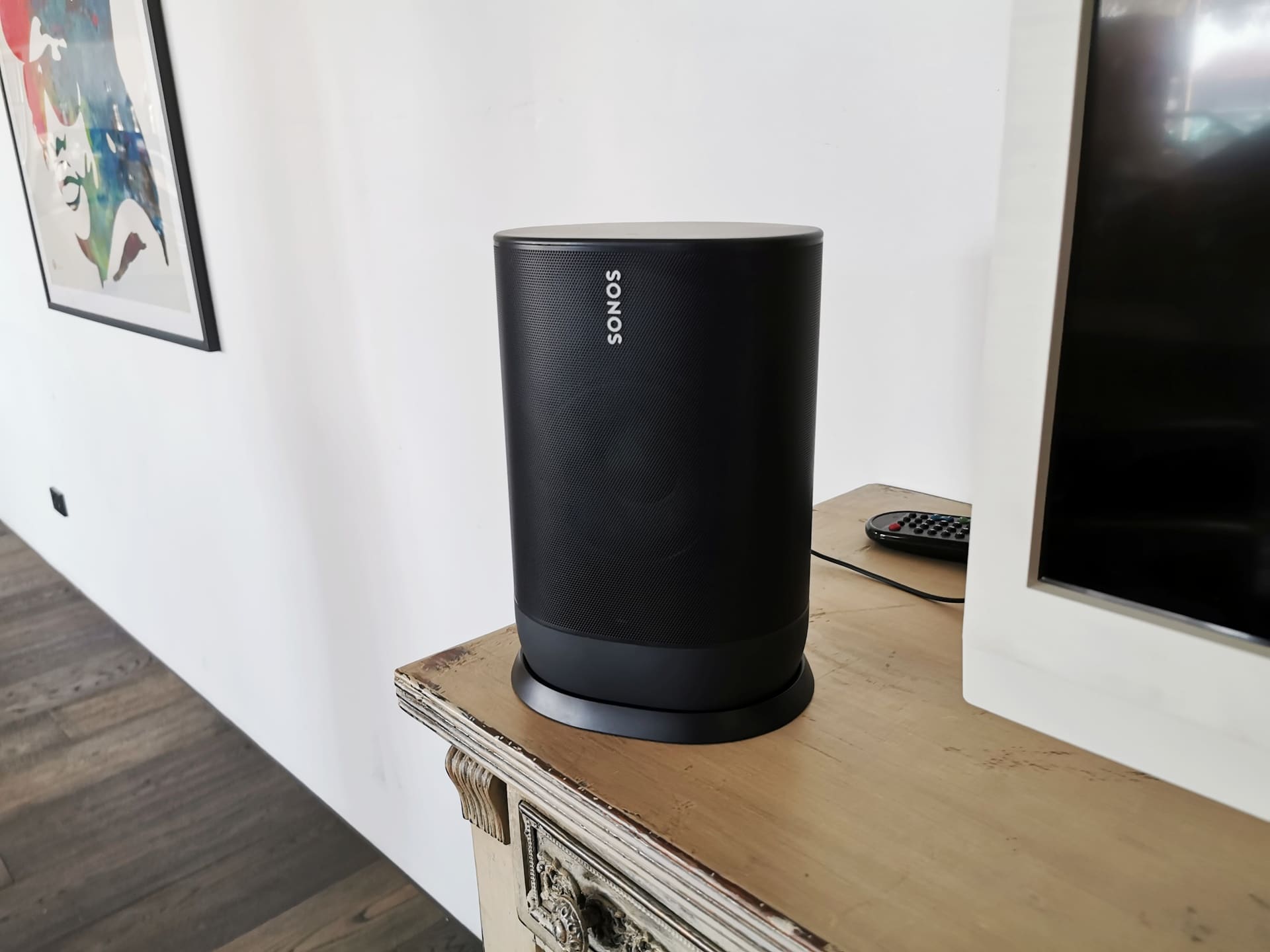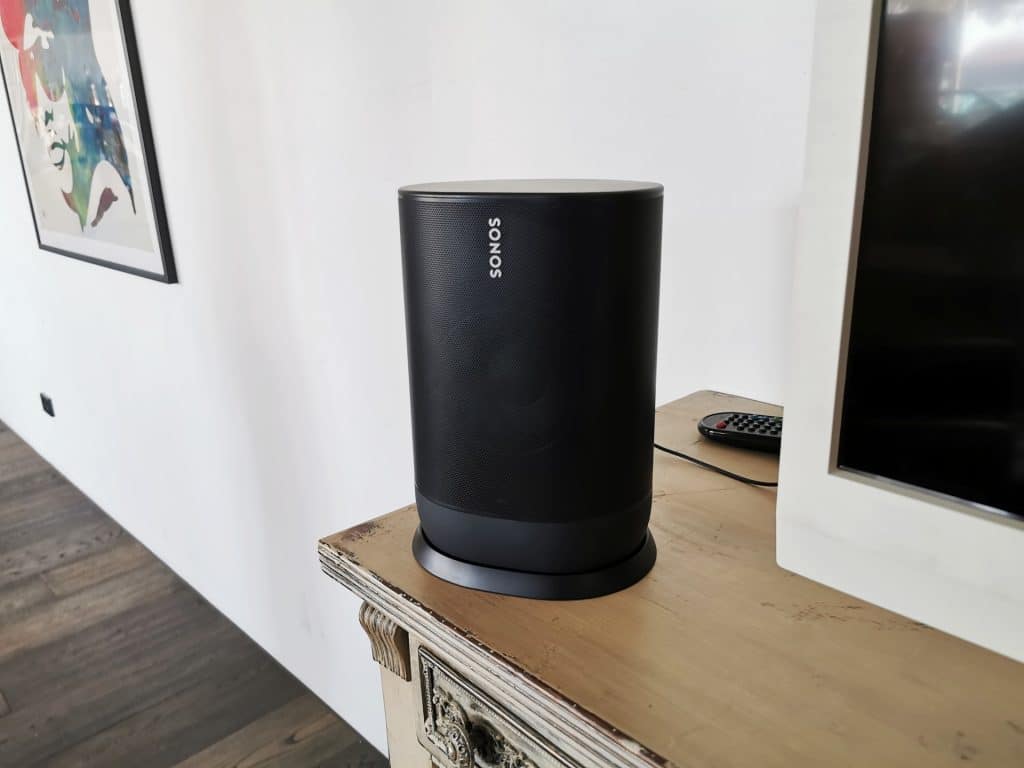 The Sonos Move is bigger than you might expect
Pictures don't do the Sonos Move justice, because it is bigger than you expect it to be.
A glance at one of the press images, and you'll probably assume the Sonos Move is like the Sonos One, sized like a small bucket.
But in real life, it's sized like a big bucket, and is larger than what Sonos offers in the Sonos One, offering a meatier design that is made to be weather-resistant and also relatively drop resistant.
Remember, this thing is meant to go outside, which means it has to survive places. The Sonos Play:1 and Sonos One were already humidity-proofed for use in places that get hot and steamy like the bathroom, and so the Sonos Move kind of feels like it has been developed to extend that speaker proofing.
As such, it has been tested in a variety of temperatures, from a typically Australian summer maximum of 55 degrees Celsius down to a bloody cold -10, and has also been tested with a drop of 1.8 metres onto concrete. It survived, by the way.
That doesn't mean Sonos is suggesting you play basketball with the Sonos Move on the blacktop during summer, but it does suggest if you were to have it with you during games, it would handle itself quite well.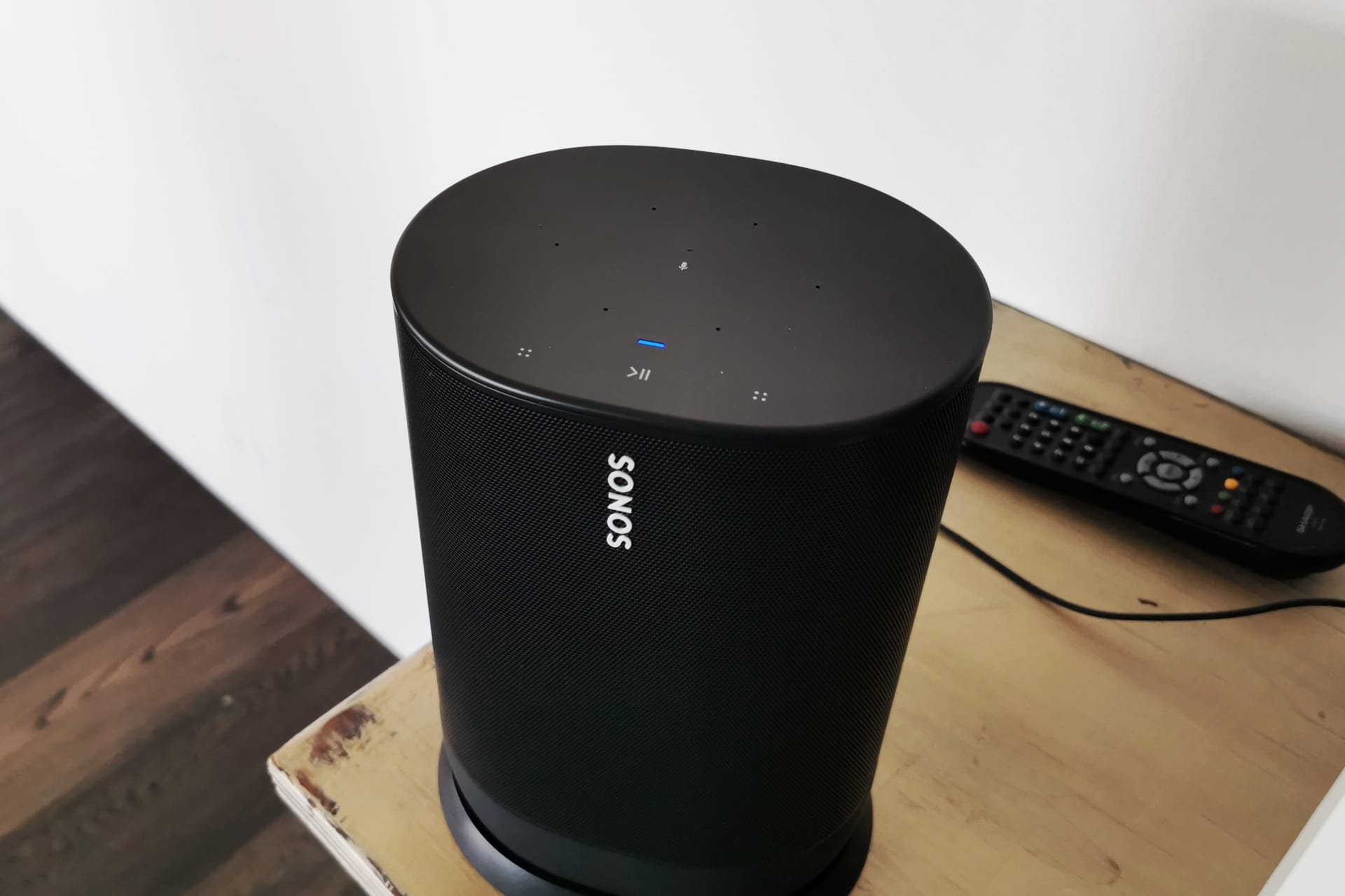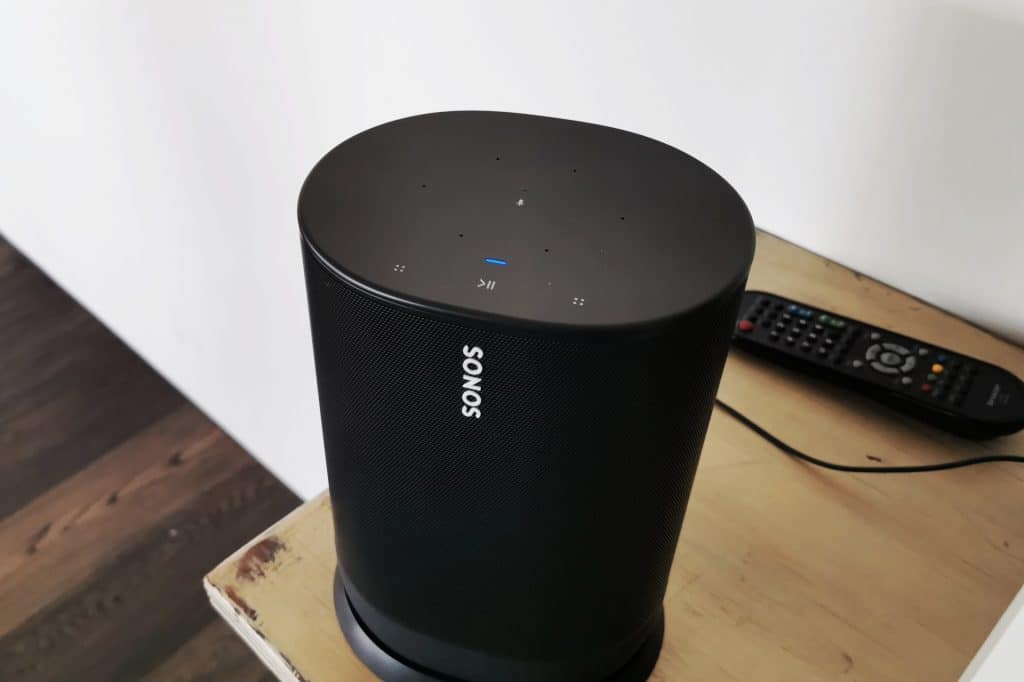 Listening to the Sonos Move
A brief hands-on and listen with the Sonos Move shows it delivers a bigger sound than you might expect, much like that size. There's a downward firing tweeter that fires into a waveguide to shape the sound wave and open up the soundstage, while a mid-woofer deals with mids and bass, helping to make that sound as big as you might expect.
Sonos has matched the technology with two Class-D amps to drive both of those, giving them the power they need.
There's a good ten hour battery on offer here for sound without cables, and you can charge it either by USB Type C on the back or with a dock that is included in the box, making it easy to slip on and leave at its home, keeping it charged and in use.
And while our hands-on time spent more with the speaker rather than merely listening to it, hearing the automatic True Play kick in was what intriguing.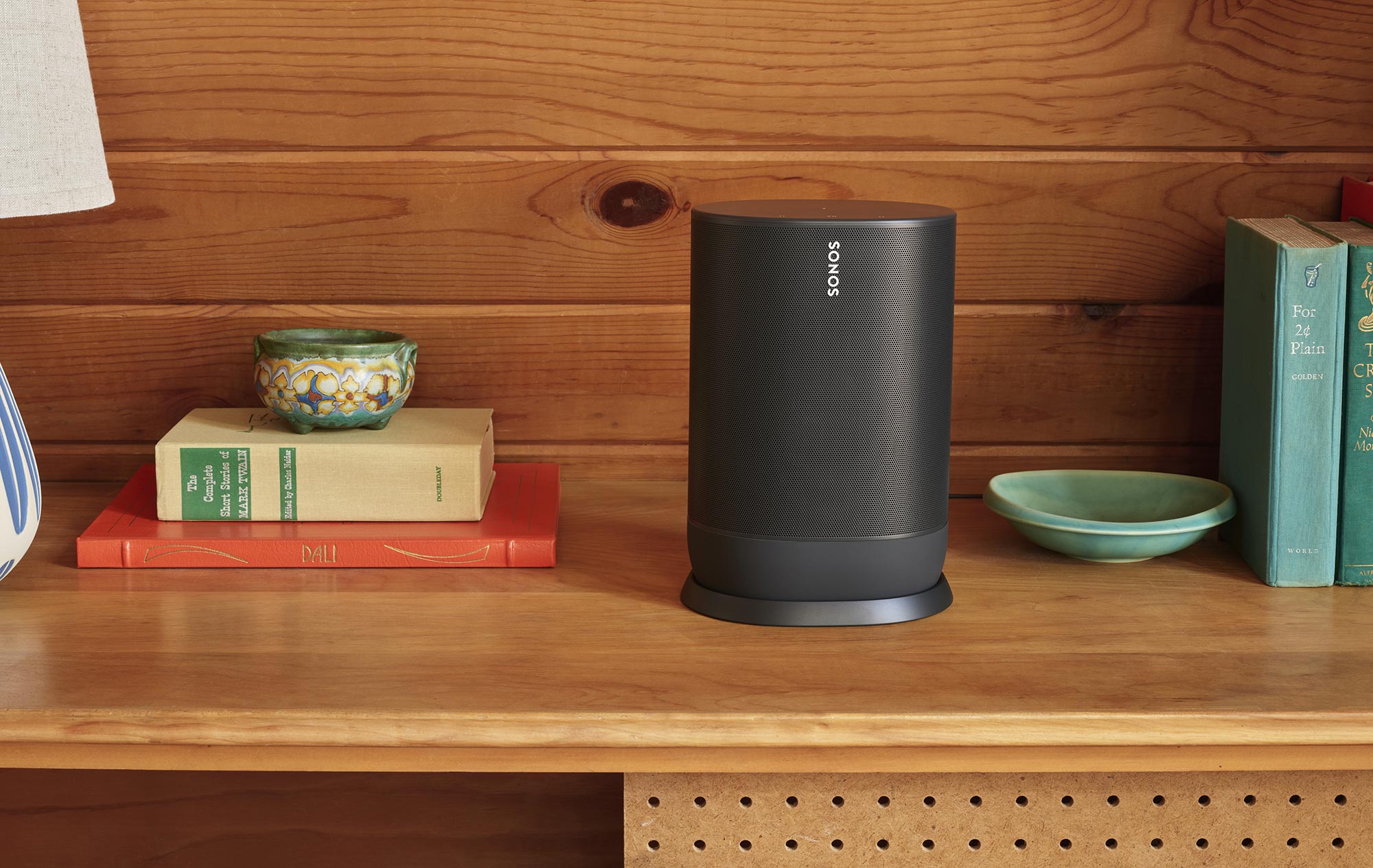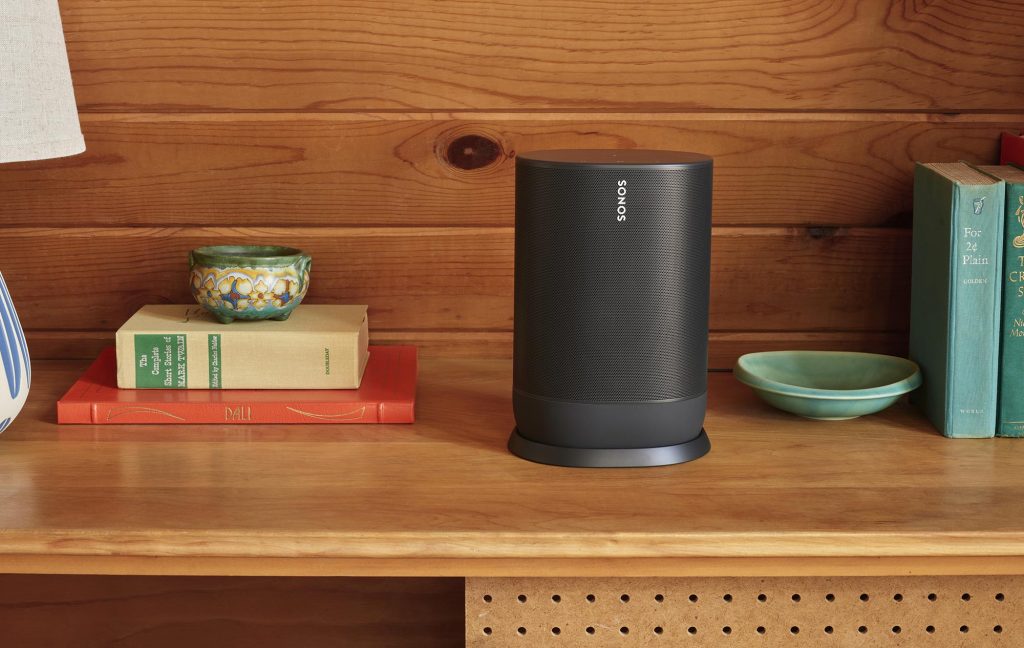 If you're not familiar with Sonos True Play, it's a feature that allows you to adjust a speaker to the sound of your room using a sound test and an iPhone or iPad microphone. It doesn't yet work with Android because of how many differences there are in Android phone makes around the world, so Sonos has left it at Apple, which is easier to guarantee and build for, we're told.
In the Sonos Move, True Play uses built-in microphones to do that for you, skipping the need for a phone and engaging in the process automatically.
It means when you pick up the Sonos Move speaker and move it somewhere else, it will test the environment and adapt the sound so that it delivers a clearer sound despite the surroundings, and essentially guaranteeing great sound whether you're at home or outside.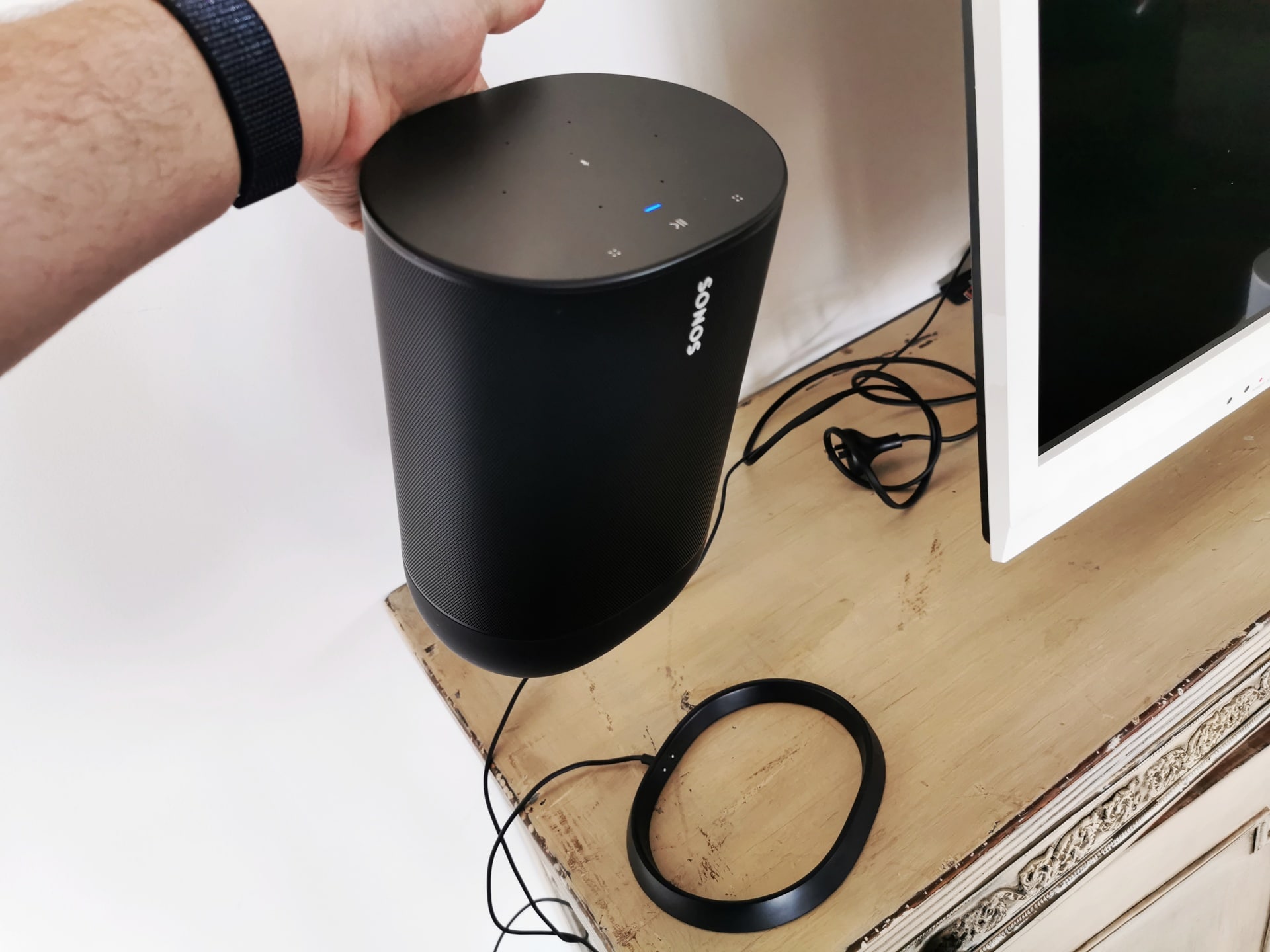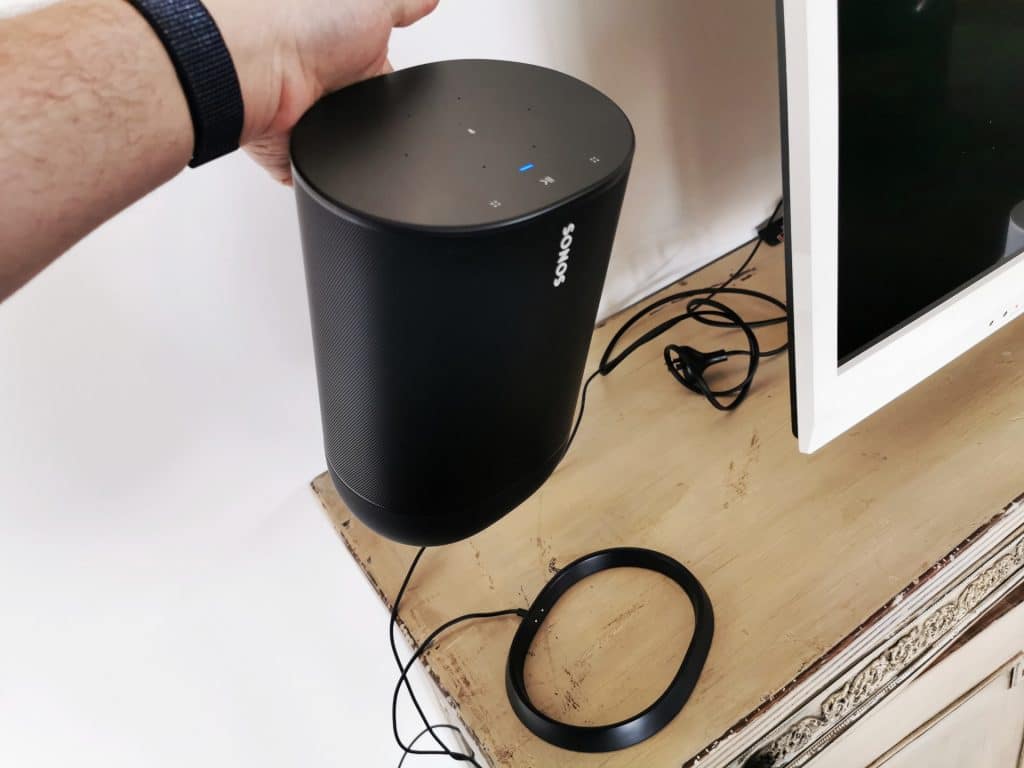 Multiroom versus Bluetooth
When you're at home, Sonos Move joins your multiroom network, allowing you to synchronise sound just like any other speaker. That's what it is, mind you: the Sonos Move is somewhat like any other speaker.
The Sonos Move can't be paired as rear speakers in a Sonos system, but it can be moved around, so if you want to keep the music going in a room of your home that doesn't justify buying a Sonos speaker — even one of the relatively low priced IKEA Sonos speakers that are on their way to Australia — the Move makes sense.
When you take the Sonos Move out of your home and away from your wireless network or Sonos mesh network, it actually needs to operate on Bluetooth mode, playing just like a Bluetooth speaker from another company. In fact, if you connect to it with the Sonos app in Bluetooth mode, all it will do is tell you how much battery you have left. Essentially, you need to use your phone's regular media player to control the Sonos in Bluetooth.
There are other changes, too.
At home, the Sonos Move can use a smart assistant in a similar capacity to the Sonos Move, using its far-field microphone array up top to listen for your voice. In Bluetooth mode, that gets switched off, and the smart assistant defaults to your phone.
At home, the Sonos Move can use that far-field microphone setup to engage in an automatic Sonos True Play system, configuring and tweaking the sound in real time to match your surroundings. In Bluetooth mode, the far-field mics are switched off so it loses that feature.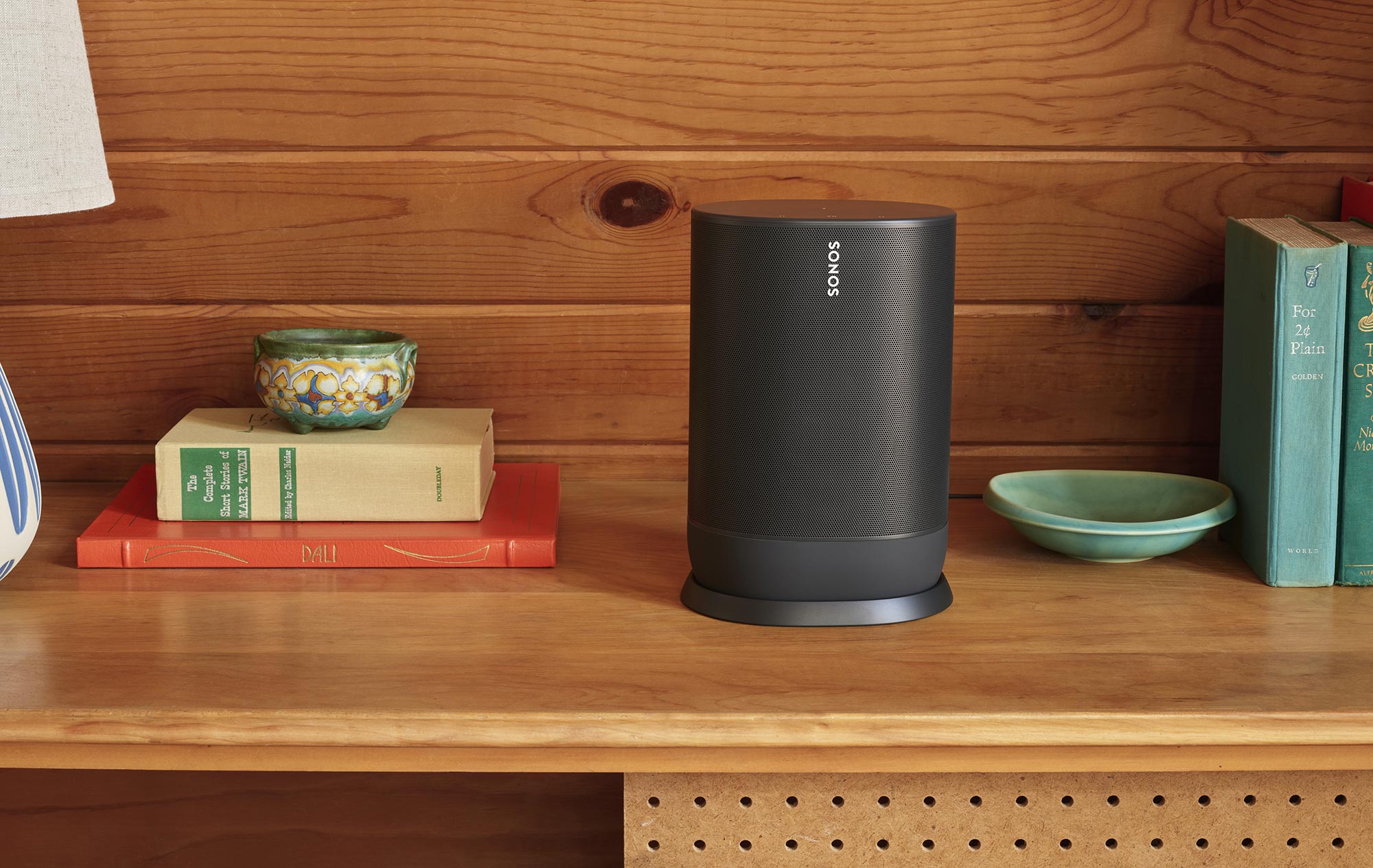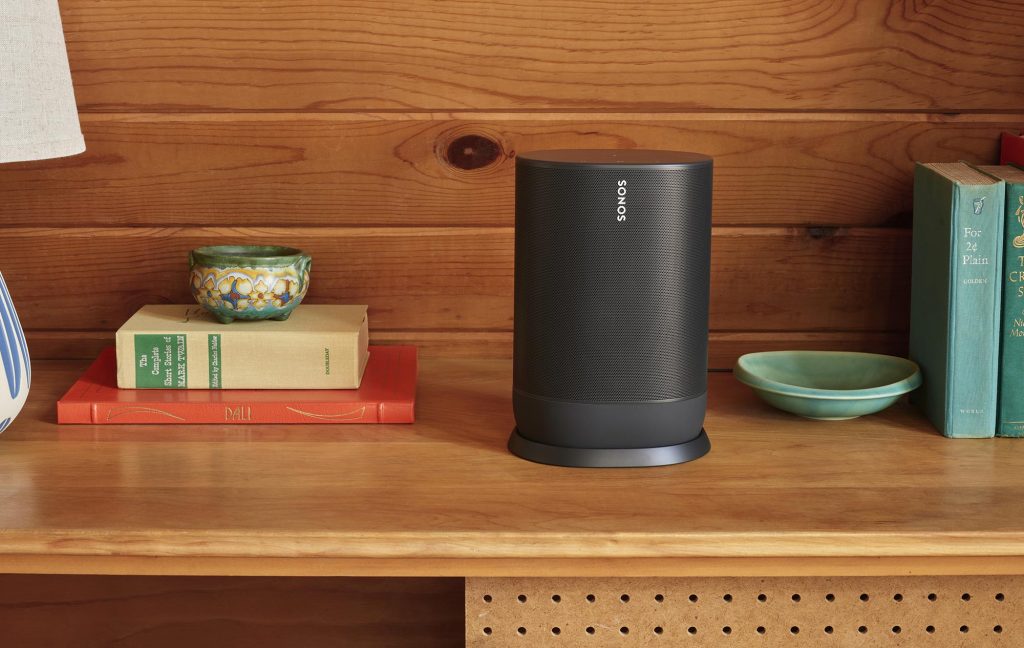 Sonos Move Australian availability
If it sounds like a Sonos Move is your next speaker purchase, the good news is you don't have long to wait, as the new speaker arrives September 24 in Australia for $649.
That makes it a little more expensive than you might think, and is more than the cost of two $299 Sonos One models.
It's also a very different Sonos speaker, mind you, and is the first to cut the cord entirely, which may make more sense for folks that need it. We'll look to have our review near the release, though, so if you're eyeing it as your next purchase, we should know more about how it handles audio very, very soon.