Quick review
Beats Powerbeats Pro
The good
Comfortable
Decent sound
Fantastically long battery life
Easy to pair, regardless of if you're on Android or iOS
Controls on either side
Microphone quality is solid
Light water resistance for running (sweat, rain)
The not-so-good
Mids need a little more oomph
No real noise isolation, though it's getting closer
Massive case
Charges on Lightning
A new pair of Beats is here, and it's one made for running, jumping, sweating, and more. The workout friendly Beats Powerbeats Pro offers one of the best batteries of any wireless pairs of earphones. Is it a pair for you?
If you're planning on going for a run, there's a good chance you won't be relying on a big pair of over-the-ear headphones. It's not that they're not comfy, but rather that they're large, and rarely sweat-proof.
Runners, exercisers, and folks who need to work up a sweat tend to need a different type of earphone, and one that works better for those activities. In fact, it's not just about surviving the sweat, but surviving the jiggle a run does.
It's a totally different type of earphone, and it's one that Beats has been building for a few years now.
A name inherently connected with Apple, for many Beats is the go-to name when you need a pair of earphones for an iPhone that isn't part of the Apple EarPods family, or more recently, the wireless incarnation in the AirPods.
Apple owns Beats, and so Beats devices are typically built using the same approach as Apple, though the two are separate.
That means you can expect some of the same hardware on the inside, and some of the same focus on design and delivery.
It's what you should expect to find in the latest pair of Beats earphones, the wireless and cordless Beats Powerbeats Pro, a generation of the fitness-focused Powerbeats range where the cords have been cut, the cables snapped, and there's now a pair of earphones that can be worn unencumbered regardless of the activity.
Are these the best cordless and wireless earphones around, or can you find better earphones for the $349 price?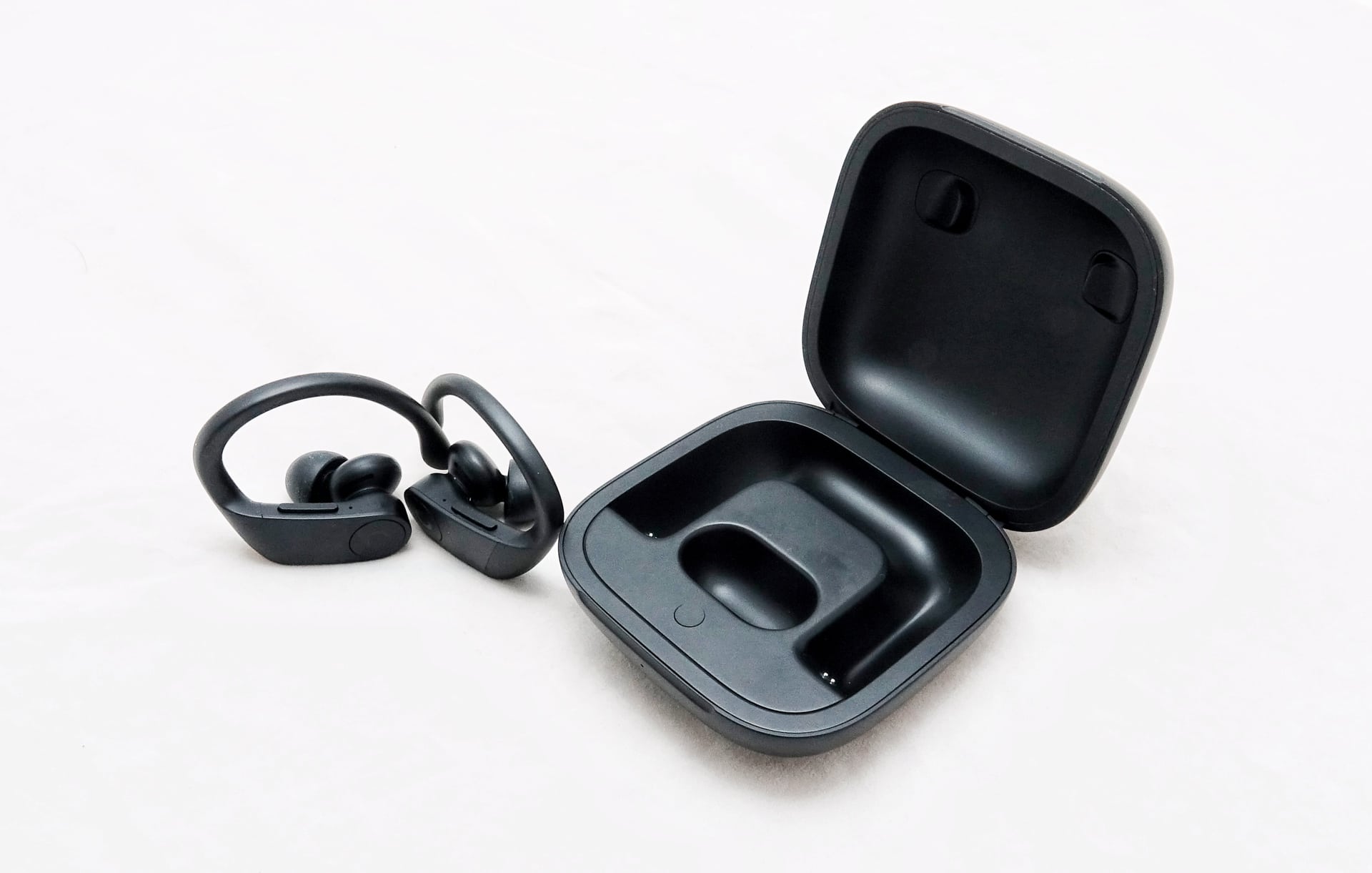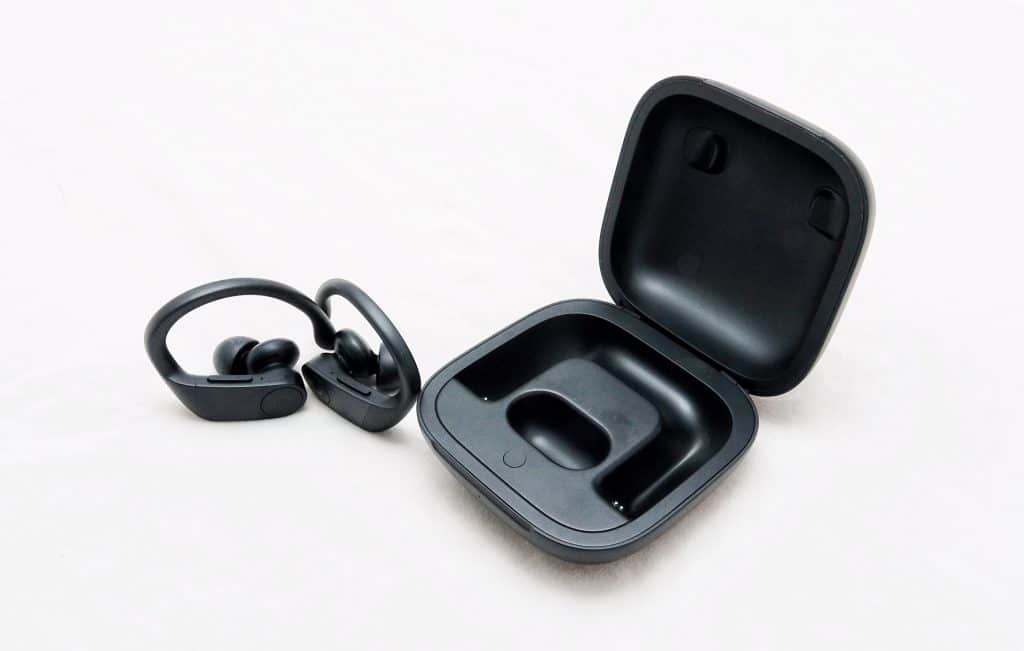 Design and features
Beats' latest take on wireless fitness-friendly earphones, the Beats Powerbeats Pro cuts the cord on the standard Powerbeats design, removing the wire that normally connects the two earpieces, and changing a few other things in the process.
As Beats is owned by Apple, there are some unsurprising similarities to Apple's other wireless earphones, the Apple AirPods, with the Powerbeats Pro supporting similar technology under the hood.
That means you can expect to find the Apple H1 wireless chip in the Beats Powerbeats Pro, the same chip used in the 2019 AirPods release, moving on from the W-series used in the past. While Bluetooth 5.0 is a part of that, the H1 also supports improvements to "Hey Siri" if you use an iPhone or iPad, and improves stability overall.
Outside of the H1 technology, there's a 12mm driver in each ear, motion-based accelerometers to help the Powerbeats Pro work out when the earphones aren't in use and to go in idle mode, as well as optical sensors in the earpiece itself to handle auto-play and auto-pause, as well as call handling.
The microphones on the earphones are beamforming and two are provided per earpiece, but as an interesting shift, the Powerbeats Pro are ambidextrous, with either one able to be used for calls, and those controls being the same across earpieces.
That means you'll find a volume rocker and "b" button on either side, with the design of the latter of these able to be pushed without necessarily being rammed into the ear, thanks to some button improvements.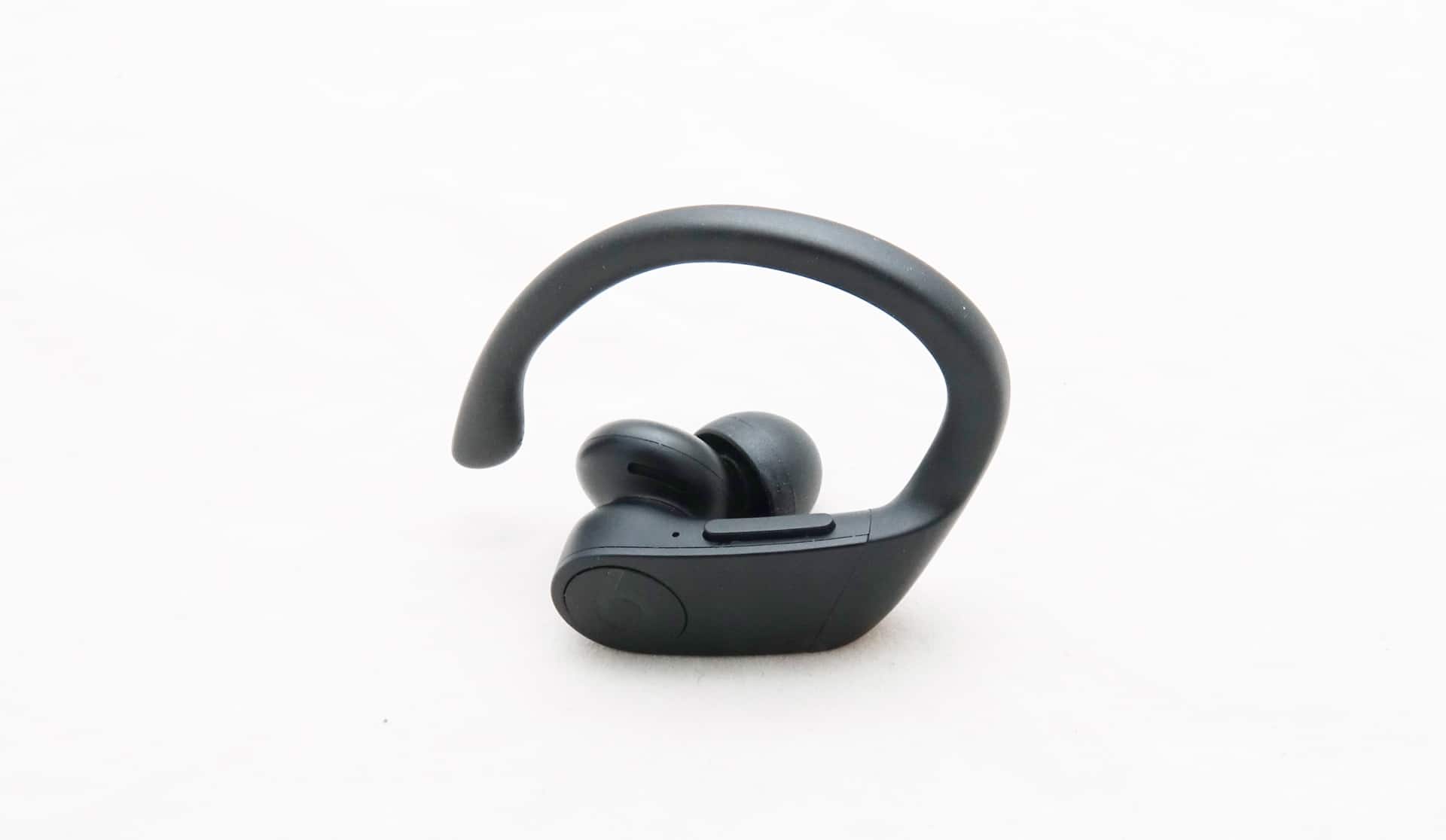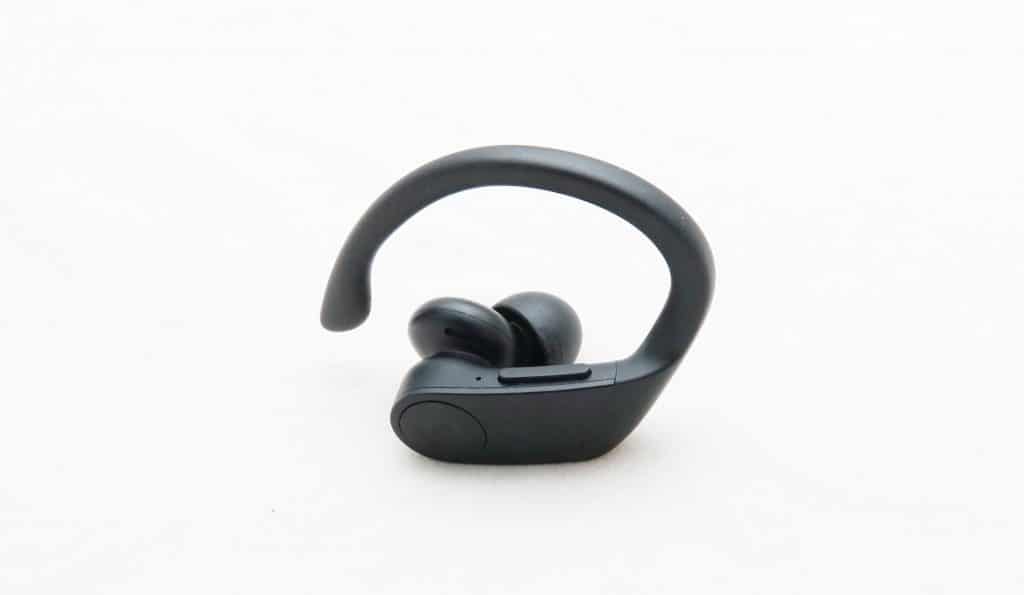 There's also some improvements to the acoustic housing, while the fit is like an in-earphone, but also not quite like one.
The design of the Powerbeats Pro is more like an earbud with an earphone tip attached, so while does hang in the ear like an earphone and offers a smidgen of isolation, it also doesn't offer much at all, and still sits on the outside. In truth, it's less like an earphone and more like an earbud, sitting on the cusp of each.
In-use
Fortunately, that's a design we can accommodate.
We've never been too big a fan of earbuds as a whole, and find that while they can deliver excellent sound, they almost always let in far too much sound forcing you to turn up the volume to account.
In the Powerbeats Pro, that's not so much an issue, and the little bit of isolation on offer from those tips — of which there are four options for in the box (three sizes, one bi-flange) — mean you'll be able to keep the volume at closer to half on an iPhone, even when you're walking around in public.
That's something we can't do with the Apple AirPods, and we doubt many can, either.
In fact, whether you use Android or iOS, you'll find the controls are more than accommodating, especially given few earphones get this right.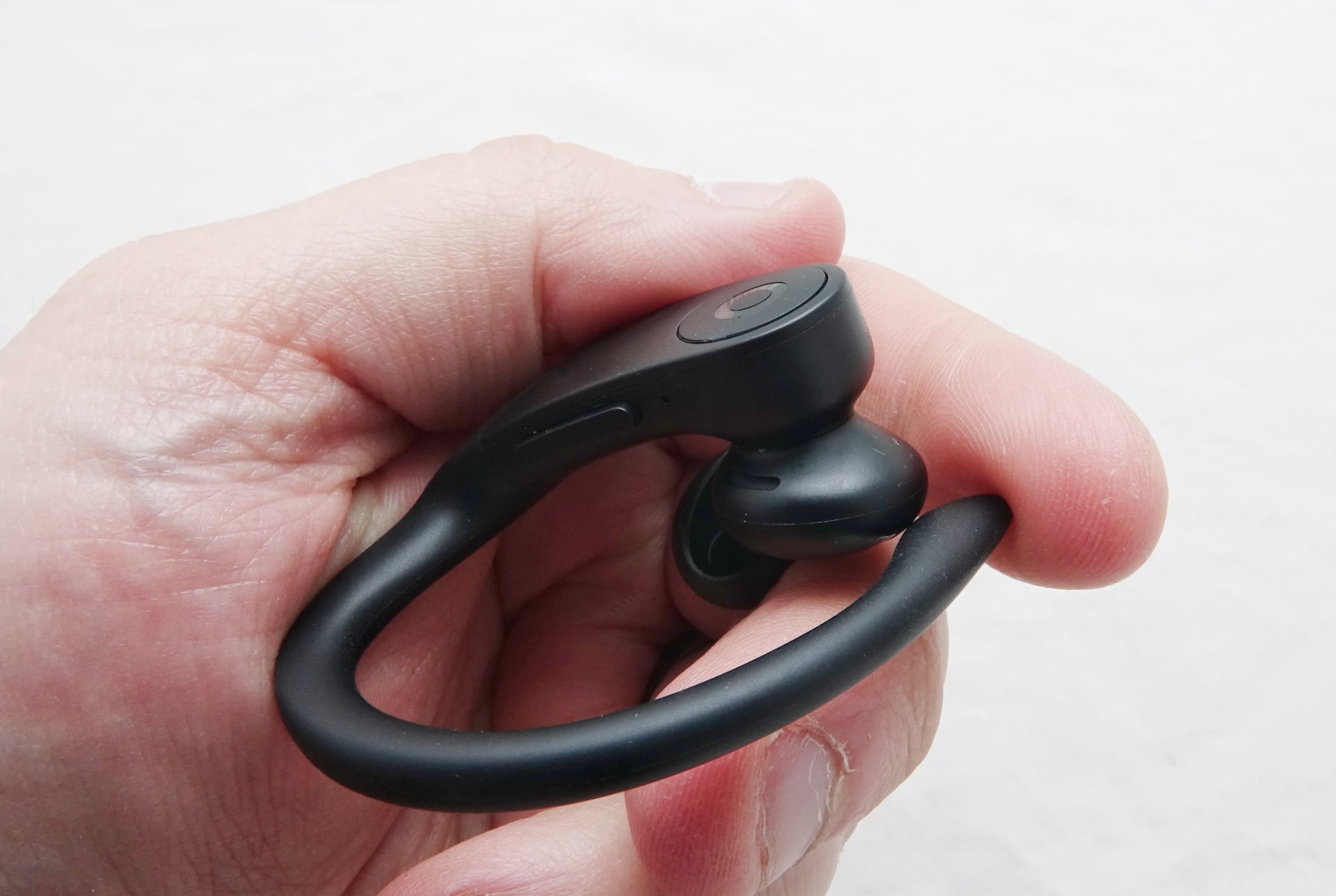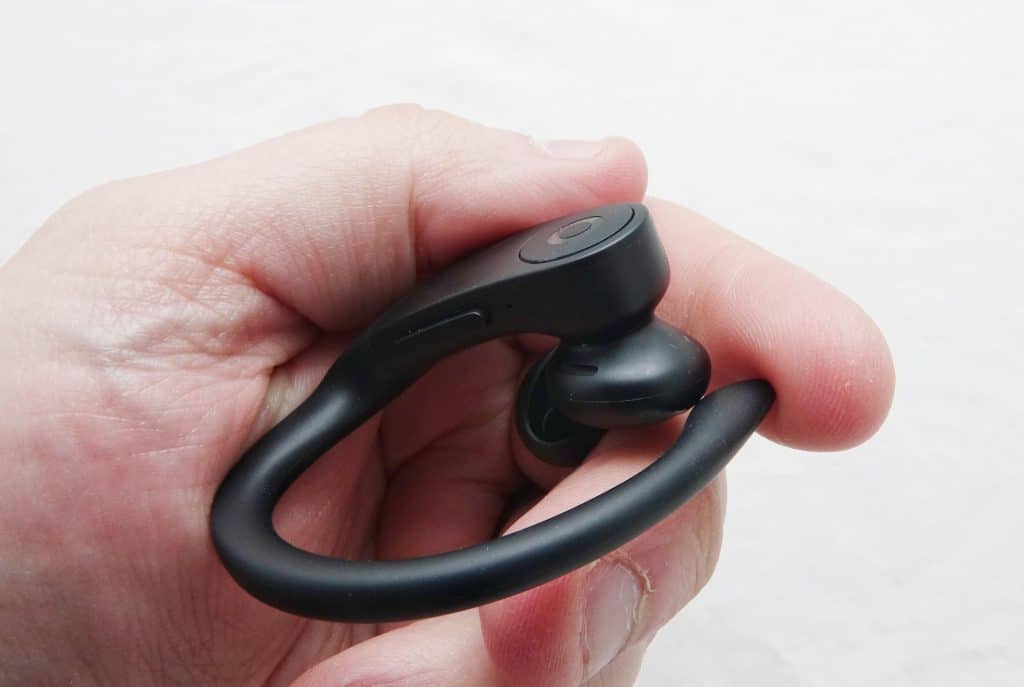 While the AirPods rely on a touch interface that is too small to be useful, Beats has found a way to get controls working properly on either side.
In fact, regardless of the earphone you use, you get a volume rocker and a main button. That means the controls are ambidextrous, and work rather like other wireless earphones. Two taps of the Beats "b" button on either side will skip ahead a track, three will go back, and one will tap to play or pause, or answer and end calls. You can also hold the "b" button down for Siri, provided you have an iPhone.
But you don't need an iPhone if you want to use the Beats Powerbeats Pro, and they handle Android perfectly well. There may be the odd control glitch from time to time, as we found volume didn't always fire on some of the Android phones we tested with. Outside of this, Apple's H1 chip helps the Beats Powerbeats Pro work like a charm on devices not made by Apple, which is handy.
Pairing is also easy, by the way, with a button on the inside of the case kickstarting the process if you need to pair on an Android phone, while iOS devices will just typically pick up on a pair of Beats easily. Worst case, just hold down that button on the inside with the earphones inside the case, as that will trigger the pairing procedure.
Performance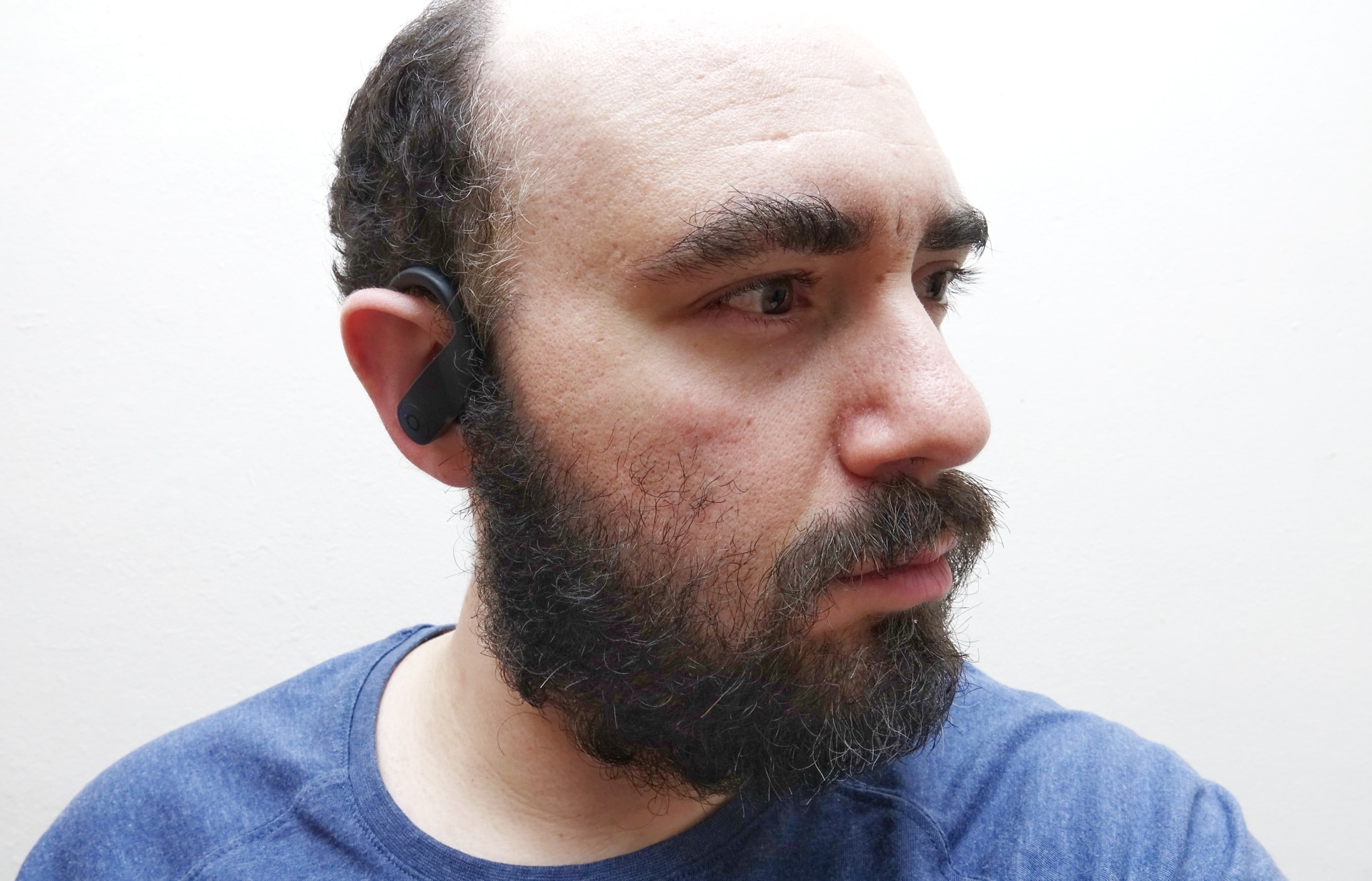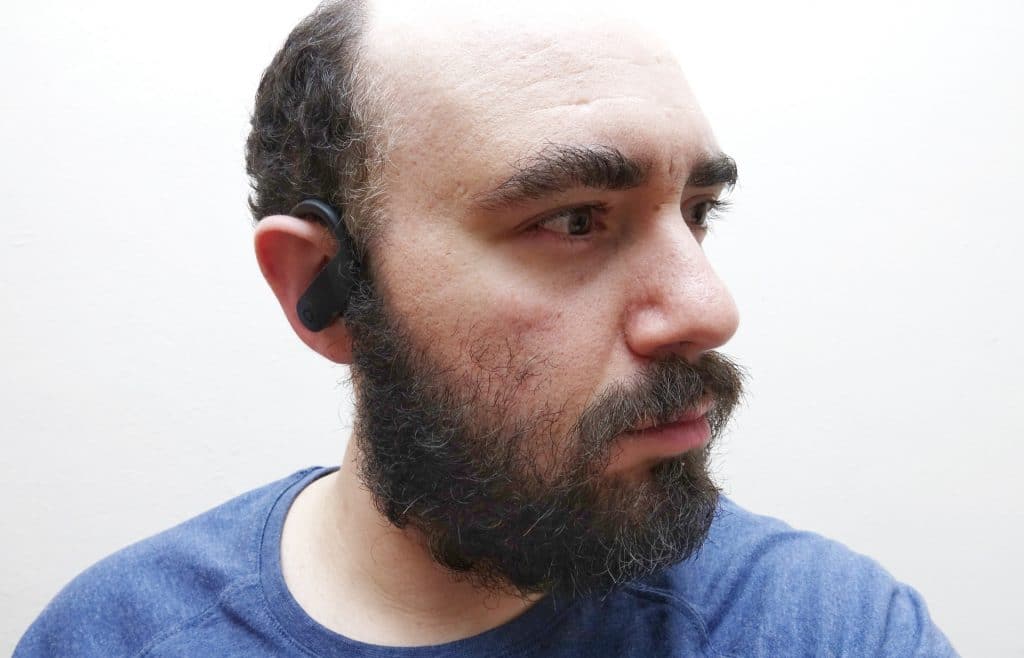 Most importantly is the sound, and that's an area Beats has been working on. There's a piston driver and a slightly different design to the acoustic housing from the prior Beats Powerbeats model, not to mention a tiny dot of a hole in the earphone design to reduce pressure in the ear and balance the bass out.
All of this is included to account for improved airflow, which should help the sound.
Now all that's needed is to test it, which we do using the Pickr 2019 Sound Test, and that starts with electronic, with a surprisingly clear and soundscape led by highs and mids from Tycho, offering more depth than we'd have expected.
Moving genres, the jump into pop and R&B provides a nice snap to the bottom end, and not overpowered like many might typically associate with the "Beats" name. Far from it, in fact, with a solid thwack from the percussion in Mark Ronson's "Uptown Funk", while Charlie Puth's "Done For Me" reveals the bass is rounded and just as balanced as everything else.
More bright than warm, the sound quality on offer is surprisingly good, surprising because that bottom end offers a real wham to it when you go looking for it. In fact, the one area that feels a little off balance is in the mids, which seem reduced in comparison to the other spectrums.
It's not enough to dent the impact of the music, though it does pull back on any warmth you might expect from the Beats Powerbeats Pro.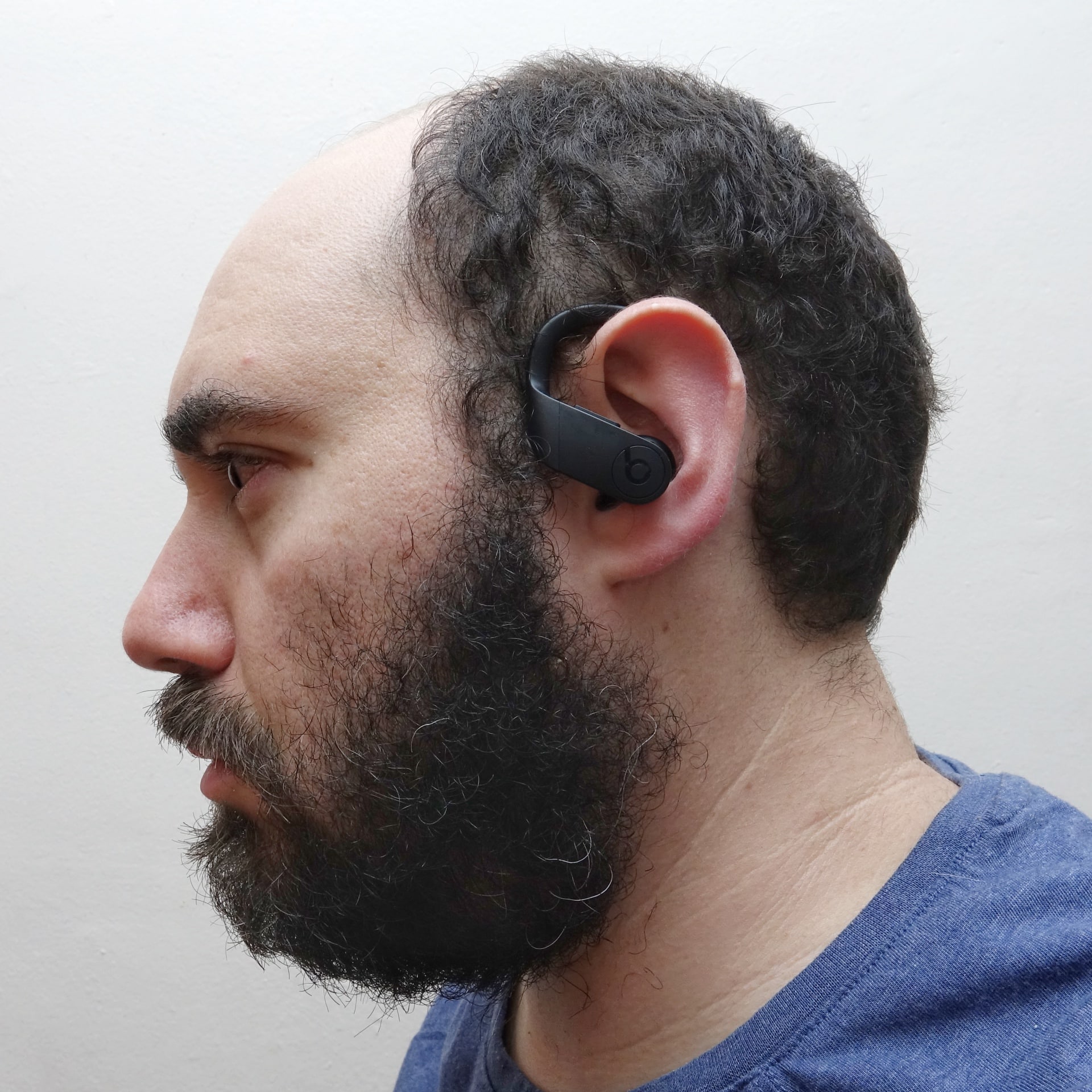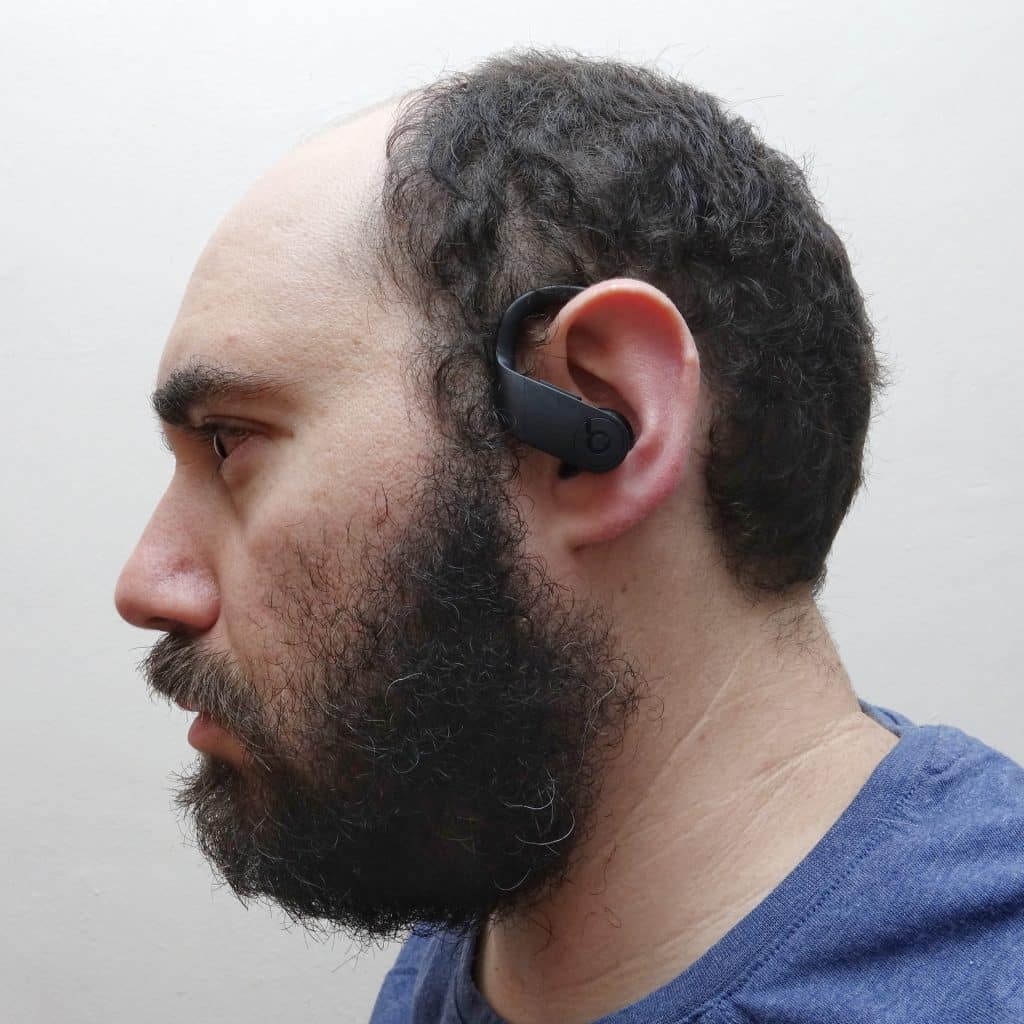 In rock, that's completely clear, as the mids can feel like they're a little underpowered. While the snap of a bass kick is clearly there in Rage's "Take the Power Back" and Deftones' "Digital Bath", the mid-tones feel like they've gone walkabout. The detail is clear, but the balance, less so.
It can be especially noticeable on older tracks, such as in David Bowie's "Starman" or The Beatles' recent remaster of "While My Guitar Gently Weeps", both of which sound excellent, but feel Iike the mids have been dropped out from underneath them.
Strangely, it works well for classical, which can be led by the highs, at least when you're talking about violin concertos and strings. In jazz, however, things can feel a touch empty, forcing you to turn up the music a little to accommodate.
And yet the earphones are easy on the ears, offering a great water-resistant and wireless experience for anyone keen to take a run, or just walk.
Battery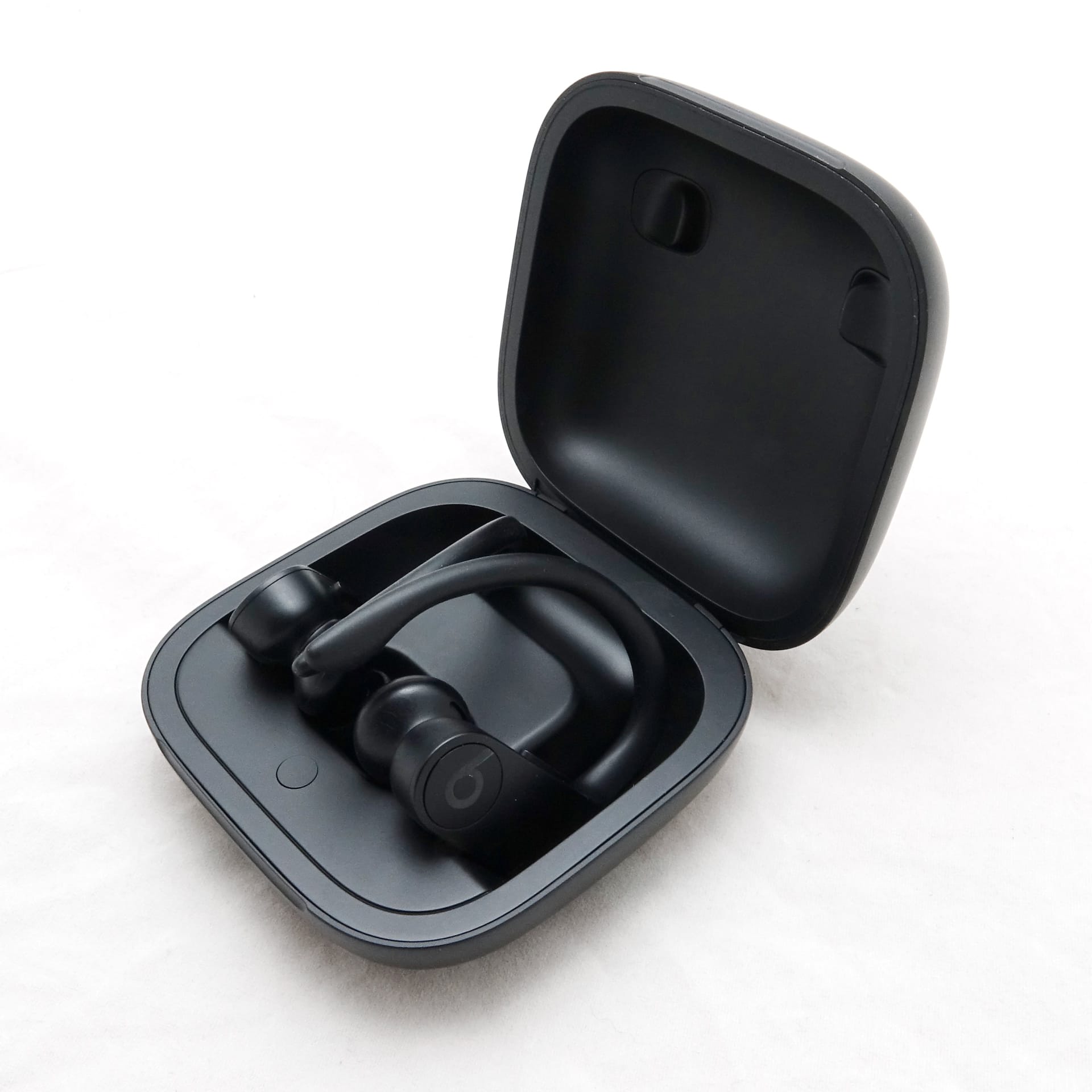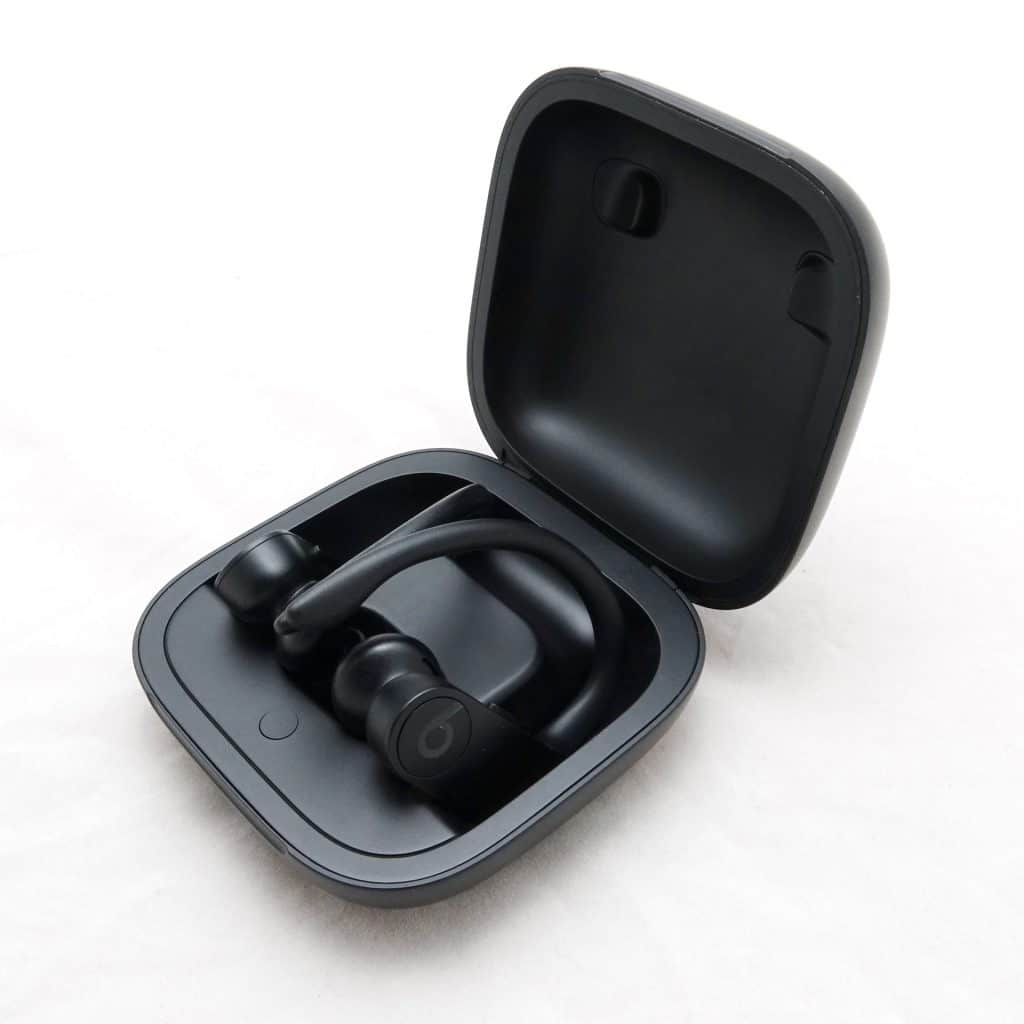 Sound isn't the only positive experience in the Beats Powerbeats Pro. Battery life is also up there, too.
Officially, there's a good nine hours of battery life per earphone, while the case gets around two extra charges inside. That brings the total charge time before you need to plug the Powerbeats Pro in closer to the 26 or 27 hour mark, but you'll probably want to think of it more like being a day.
You don't generally wear your headphones for a day straight. We're obsessed and addicted to earphones, and we don't do that, so you probably won't either.
What that means in real-world terms is that if you use the Beats Powerbeats Pro for eight hours a day — which is excessive for most people — you'll need to charge the case and earphones every three days.
For most people, though, you can more or less label the Powerbeats Pro a pair of cordless and wireless earphones capable of achieving a week of life. We can't say that about most earphones, so it's nice to see here.
Value
But they will cost you a pretty penny, because with a recommended retail price of $349.95, the Beats Powerbeats Pro are not a cheap pair of wireless earphones.
There's an argument to be made that very little of what Beats makes is inexpensive. Practically nothing. We've not encountered much in the Beats line-up you could apply that logic too, so the pricing of the Powerbeats Pro is hardly a surprise.
However the cost isn't a dramatic overshoot of what you might expect to pay in this space. With rivals like the Plantronics Backbeat Fit 3100 costing around $240 while the Jabra 65t earphones start around the $299 mark, we don't think the $350 mark is too severe given what you get. It's up there, sure, but it's not dramatic overkill like some other brands.
What needs work?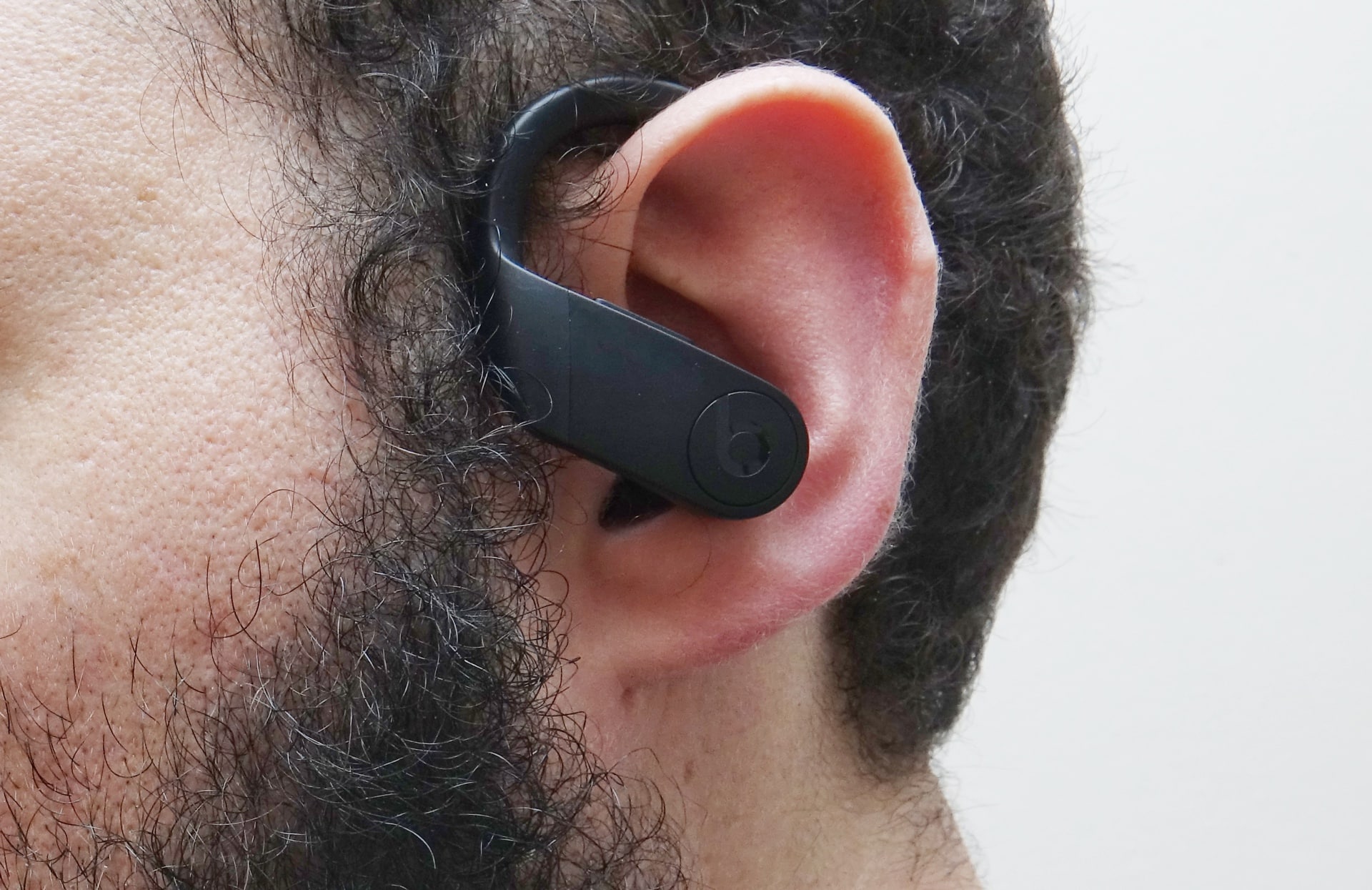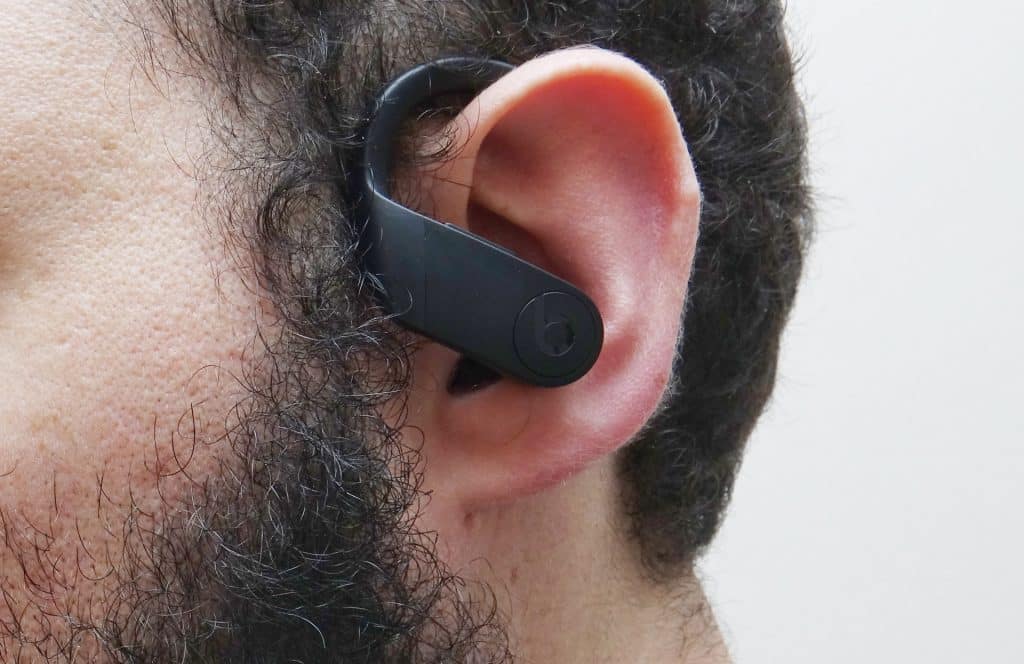 Overall, what you get is a very impressive battery life inside of a relatively comfortable open-ear style of listening, complete with controls that make things easy on either side of the head.
What you don't get, however, is isolation. Any isolation.
Specifically, the Beats Powerbeats Pro won't disconnect you from the world as you run, even though the earphone tips almost suggest they could.
Regardless of whether you use the standard tips or the one pair of bi-flange tips found in the box, the isolation is limited at best. It's a fair sight better than say what Apple's AirPods offer, which basically let in any noise. The Powerbeats Pro do a fair sight better than this and block some of the outside world, but it's not total isolation.
If you're looking at the Beats Powerbeats Pro expecting an audio experience like a pair of wireless in-ears that blocks everything, look elsewhere, that's not what these are.
What the Powerbeats Pro earphones offer, however, are a noise reduced open ear experience that allows you to hear some of the ever important world around you as you exercise and run, but not everything.
You might want to leave the case at home, though, because it's huge. Different from the awkwardly long case of the Bose SoundSport Free, the Beats Powerbeats Pro rely on a cute little squircle of a case that is thick and hefty, and you won't want to carry at all.
The one upside to the whole case is that it has some neat magnets on the inside, making it easy to throw your Beats in and have the case know where to connect them to stick them on the charge. Nice, and certainly welcome given how it's not immediately obvious just how you put the earphones in to start with.
Final thoughts (TLDR)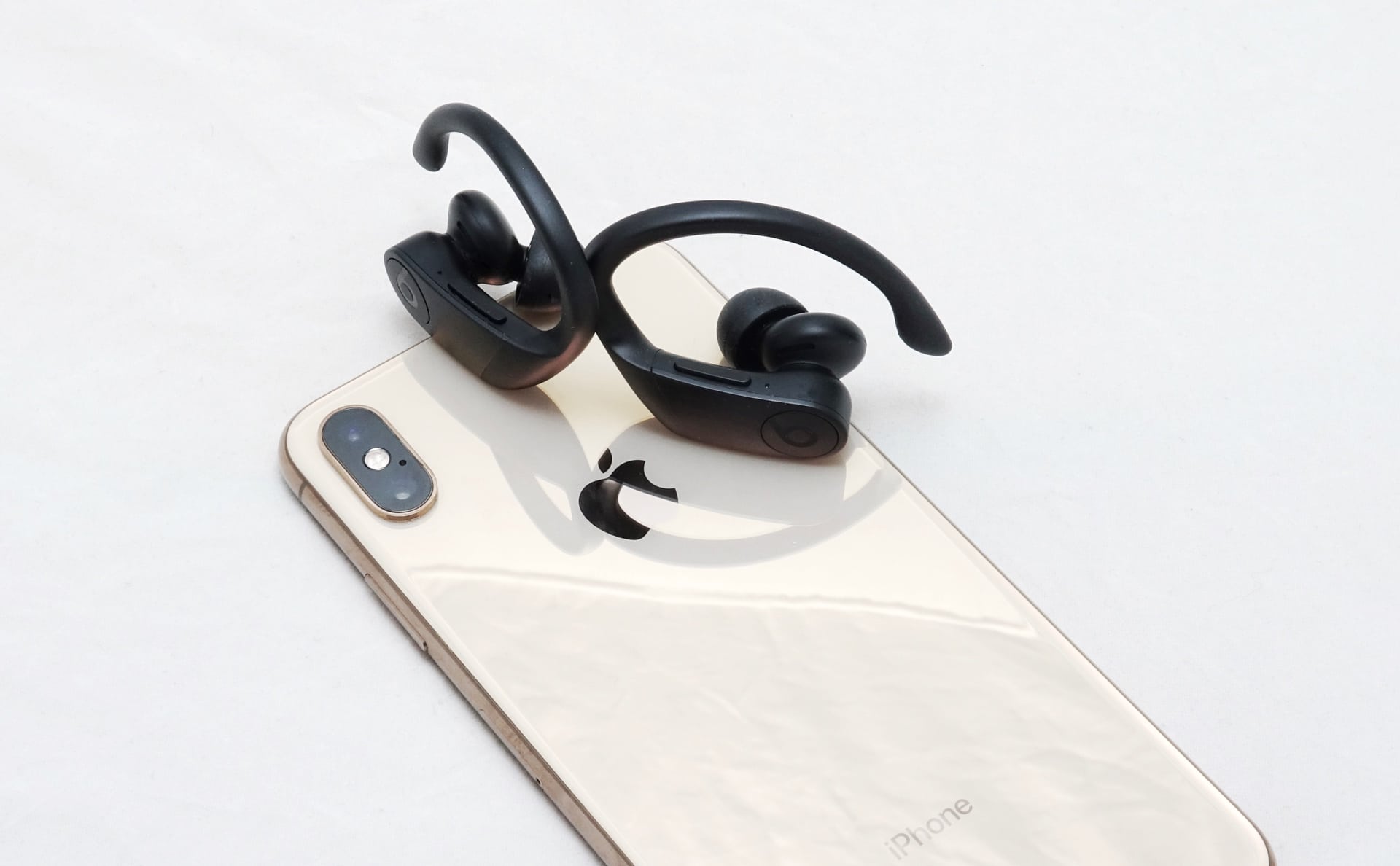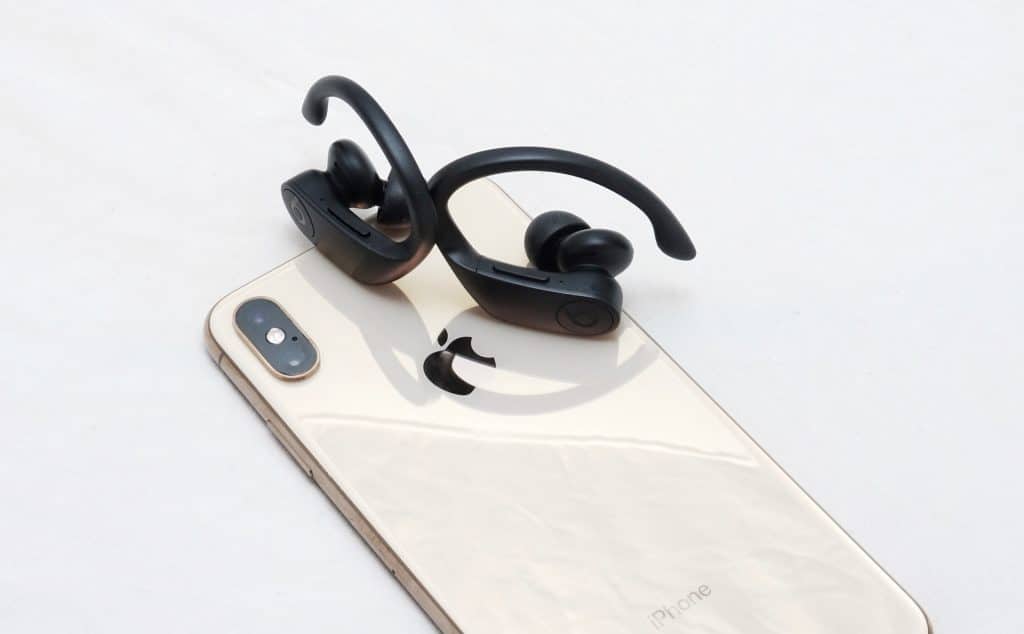 Finding the right pair of exercise earphones isn't easy, but the Beats Powerbeats Pro deliver something better than you might expect.
If you're someone who has sat on the fence about the "Beats" name for the longest time, we wouldn't blame you. The marketing schtick for the whole "music the way the artist intended" was at one point dented severely by the fact that the first generation of Beats products were overly bassy, and didn't really balance the sound overall.
But these days, Beats is a different company, and the Beats products are totally different again.
The Solo 3 were a nice surprise, as were the Studio 3 wireless headphones. And continuing on with that, the Beats Powerbeats Pro are excellent, offering a fine pair of earphones for fitness, or just walking around and living your life. While isolation isn't part of the package, we're actually not bothered: you can hear the outside world just enough to let you be absorbed into your own world.
While the mids could be better, there's a solid audio and wireless experience here, whether you're iPhone or Android. If you're looking for something to run with, the Beats Powerbeats Pro are an excellent choice. Recommended.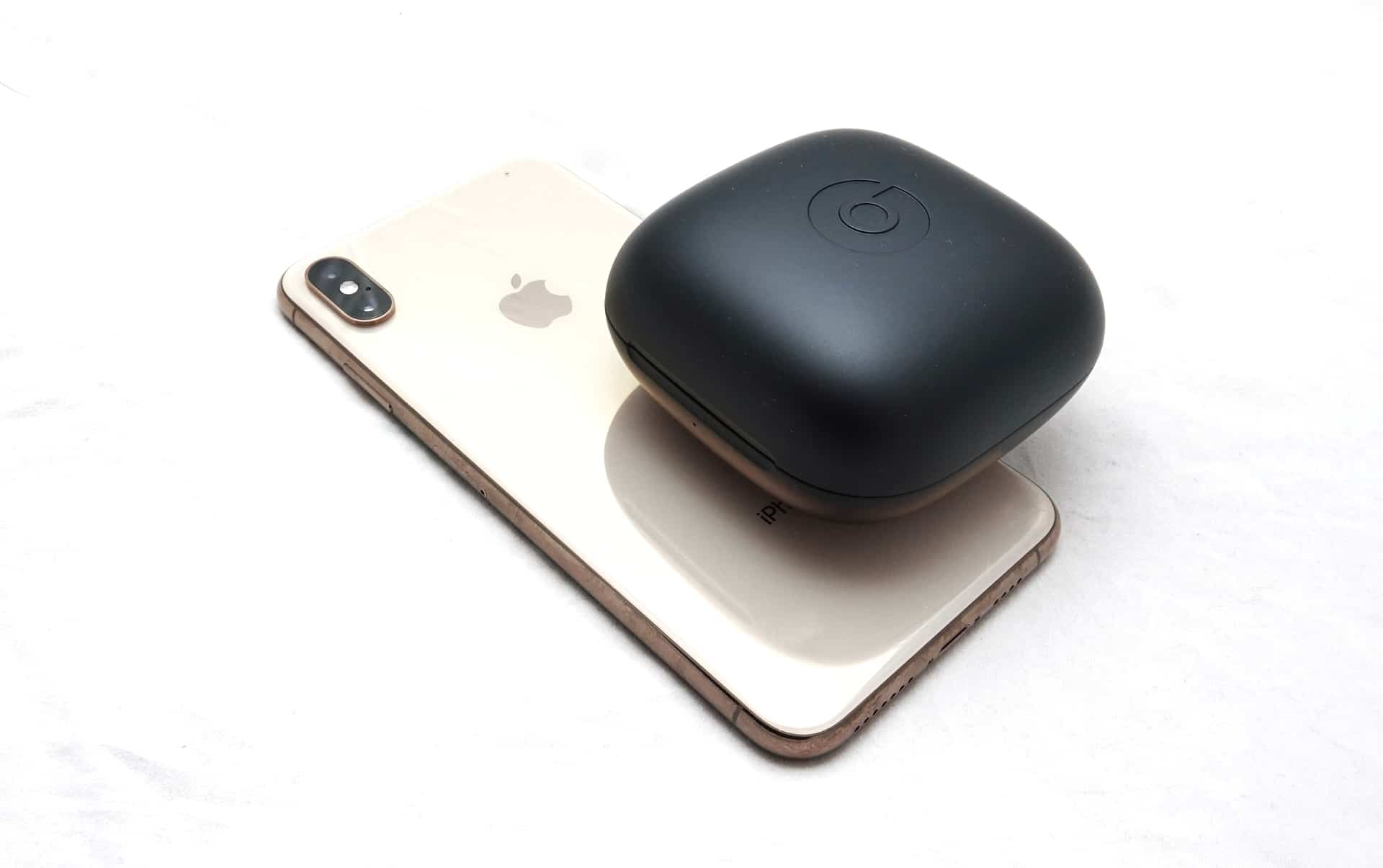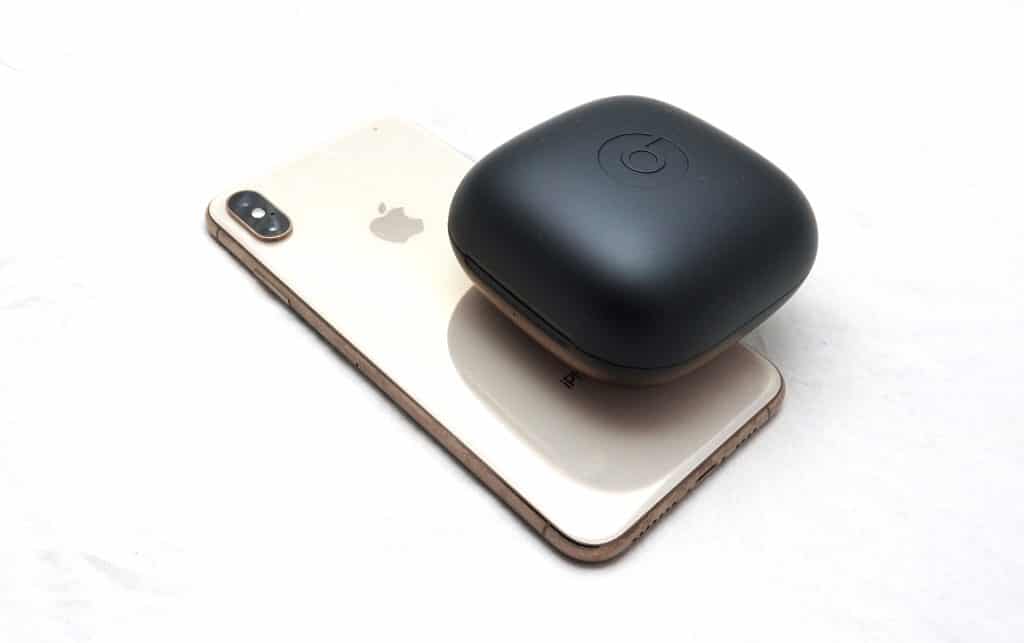 The good
Comfortable
Decent sound
Fantastically long battery life
Easy to pair, regardless of if you're on Android or iOS
Controls on either side
Microphone quality is solid
Light water resistance for running (sweat, rain)
The not-so-good
Mids need a little more oomph
No real noise isolation, though it's getting closer
Massive case
Charges on Lightning