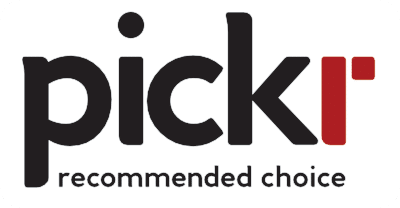 Beats' "Studio" line-up has always been about big sound in a pair of relatively big headphones, but in the Beats Studio 3 Wireless, the company hasn't just made it big, but also better than ever.
Beats has always prided itself on building headphones and speakers to render music "the way the artist intended", but it's a line that has gradually been mixed up in marketing and over-engineering of sound. Indeed, if you've looked at previous Beats headphones and dismissed them simply because they were overly bassy, you weren't the only ones.
But in Beats' latest headphones, it seems to be making an effort to improve things dramatically.
In fact, while the Beats Studio 3 Wireless headphones look exactly like they've always looked, they sound spectacularly different. Why, you might say Beats is finally getting closer to its tag line several years later.
Complete with noise cancellation that can adapt to your surroundings and a fold-up design, can the Beats Studio 3 Wireless impress to the point where we take them as our preferred pair of headphones?
Design and features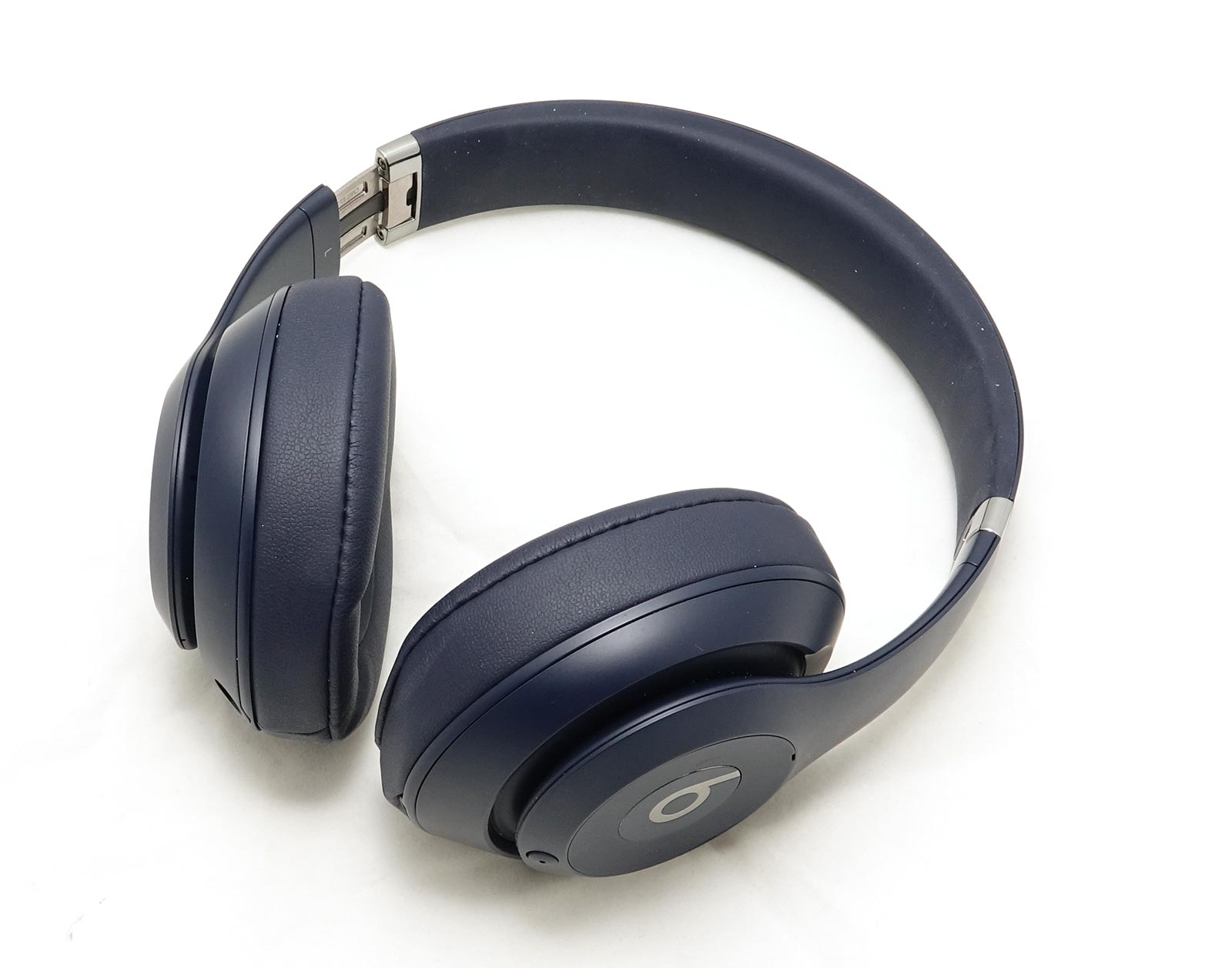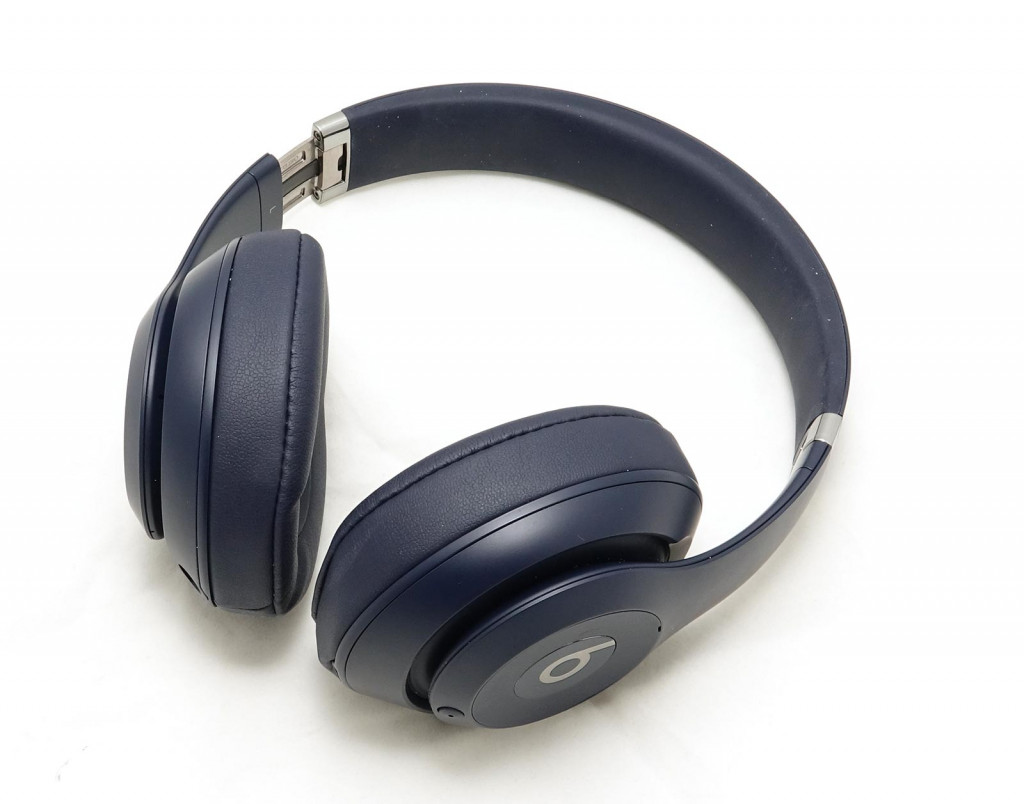 If you've ever seen a pair of Beats headphones before, there's a good chance you know what the Studio 3 Wireless look like: they're exactly the same as they've ever been, featuring more plastic on the outside, another folding hinge, and the "b" logo that everyone apparently finds so fashionable.
We're not going to say they're unattractive, because they're not, but several generations in, the design is getting a touch stale, and we're sure it can do a little better, especially given how competitors are trying to shape the headphone space.
Fortunately under that design, there's a pair of active and adaptive noise cancelling over-ear headphones, intended to help drive a noise cancellation seal amidst that cancellation hardware, isolating and improving.
Wireless is the nature of these headphones, connecting to your phone or tablet using Bluetooth and recharging its battery through microUSB, though there is a standard 3.5mm to 3.5mm cable if you want to go wired.
The headphones fold up with a hinge on each ear, and while they're mostly made of plastic, you can see a skeleton of metal in some sections.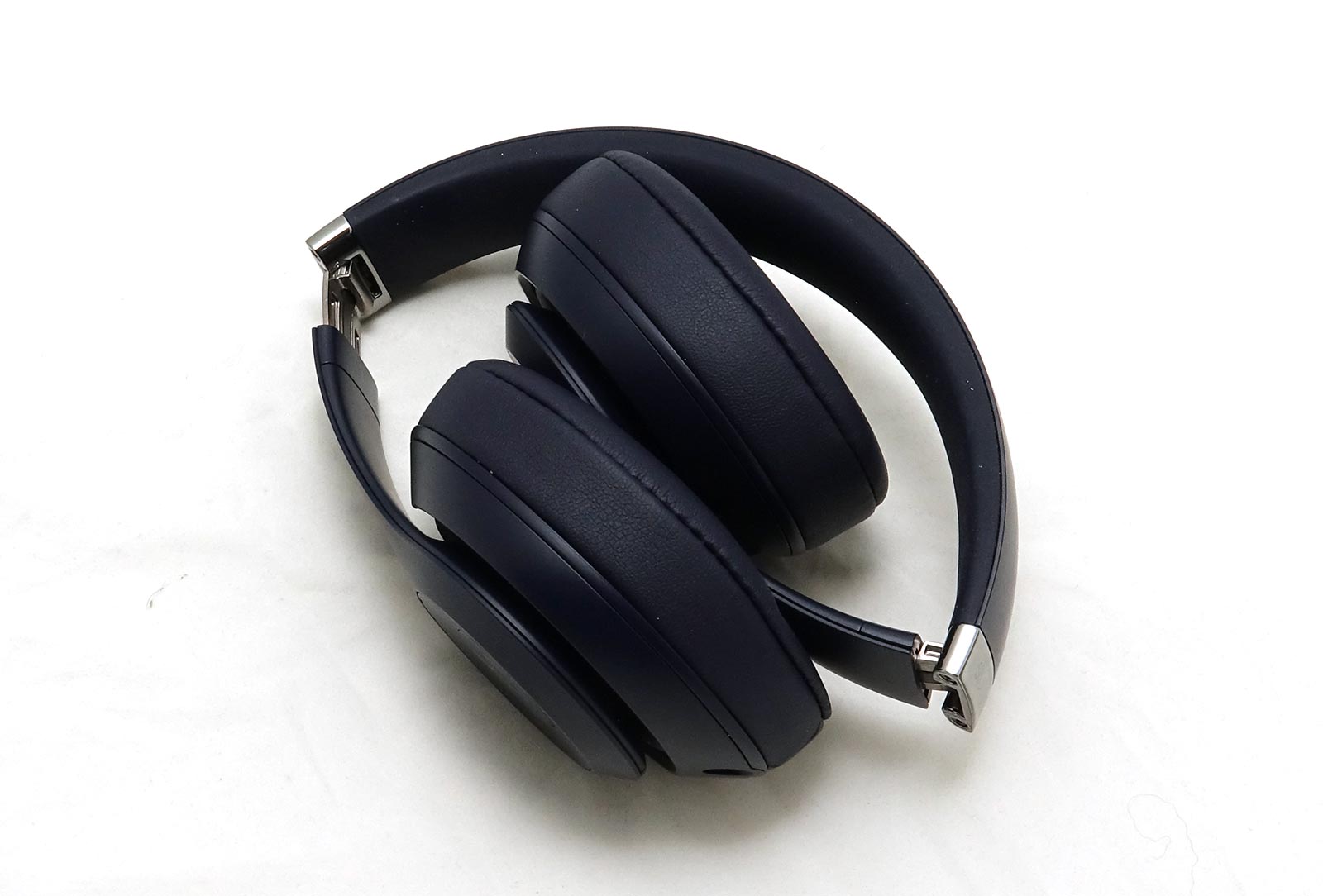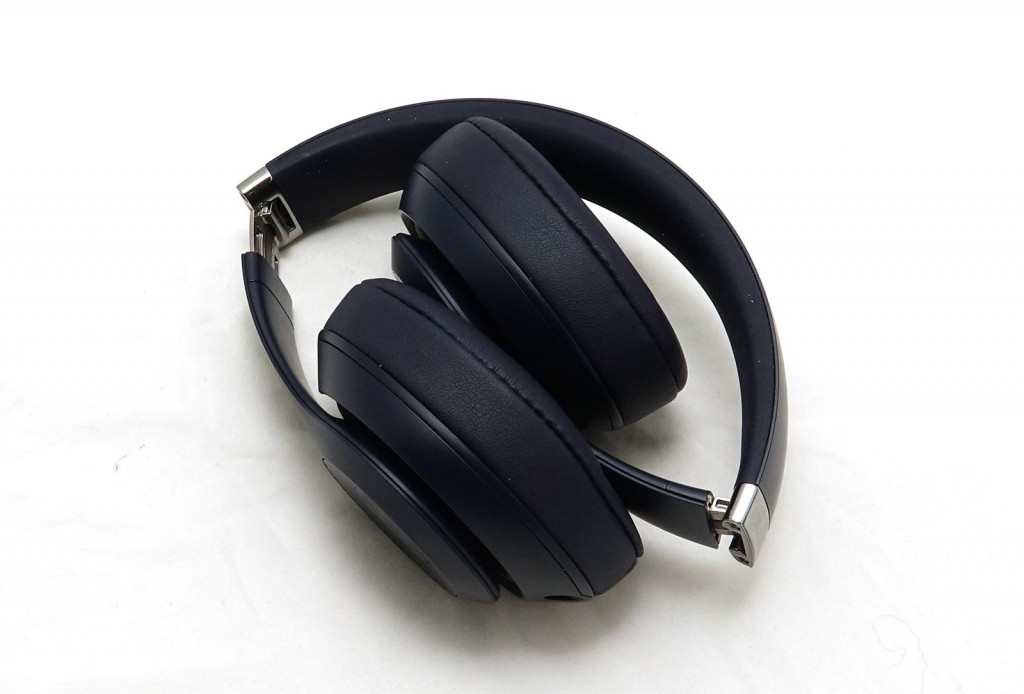 Beats also uses Apple's W1 chip here in the Studio 3 Wireless, which means if you power on and then hold the headphones near an Apple device, it will see it and guide you through an easy pairing. Better, your Bluetooth device is remembered across the Apple ecosystem you own (or eventually sign into because you're owning or borrowing), and remember the headphones.
Think of it this way: if you own an iPhone and pair the Beats Studio 3 Wireless, if you ever buy an Apple TV, the Apple TV will be paired to play with the headphones, meaning you can listen to media on your TV without waking up the rest of the home.
Android doesn't get to use the W1 in the same way, sadly, but it just works like standard Bluetooth there, so the compatibility is there, even if it's not the easy flexibility offered on the Apple ecosystem.
In-use
Using the headphones is very easy, and that's because Beats hasn't changed the formula for its headphones.
You get a power button with a small LED battery gauge — which is a lovely touch on a pair of headphones that relies on a battery — with the left headphone sporting all the controls in a button under that "b" people seem to find so stylish.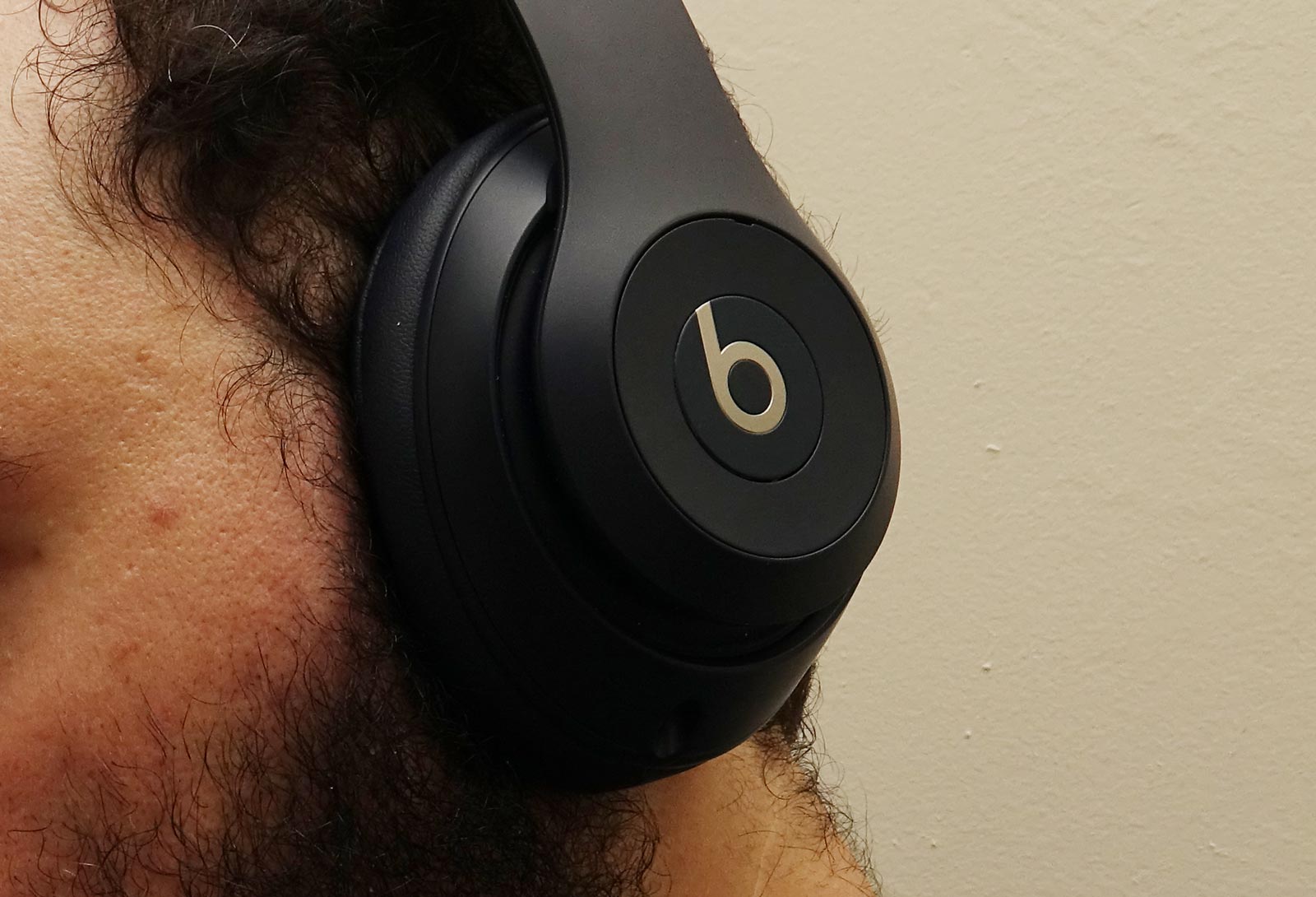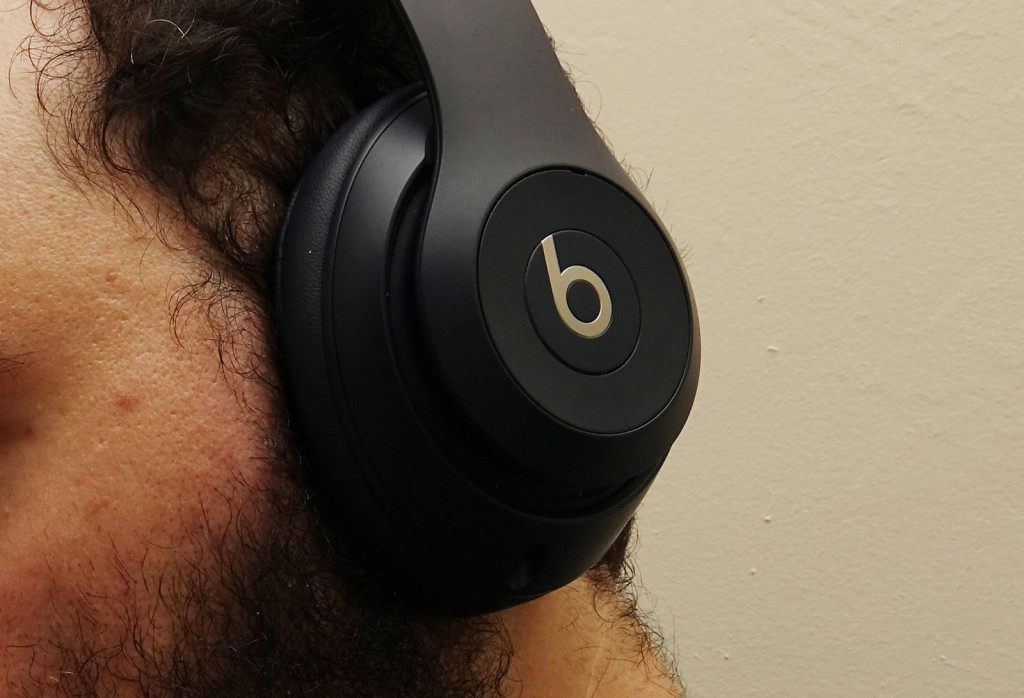 The standard Bluetooth controls are in effect for the Beats Studio 3 Wireless: press that button once to pause and play (or answer a call), twice to skip a song, and three times to go back, while the ring around it can be pressed up or down to raise and lower the volume. Easy.
The Beats Studio 3 Wireless are also noise cancelling headphones, though, so you can also turn that feature on and off. Usability, however, differs depending on if you're using Android or iOS.
Unsurprisingly, given Apple owns Beats, iPhone and iPad users see the best experience with the Beats Studio 3 Wireless, offering a modicum of control in the settings of your phone to let you pick between noise cancelling or none at all.
Noise cancellation here is adaptive, though it's an automatic adaptive, different from the forced adaptive Sony's WH-1000XM2 and MDR-1000 headphones each used where you push a button to get it to re-evaluate the conditions.
To their credit, both technologies are great, and we were genuinely surprised by how solid the Beats Studio 3 Wireless were at noise cancellation. It didn't appear to be just standard hum, and did a solid job as we walked about town. We'd still like a little more control, but the active noise cancellation was good, and being able to turn it on and off — even from the phone settings, which is a tad awkward — is something.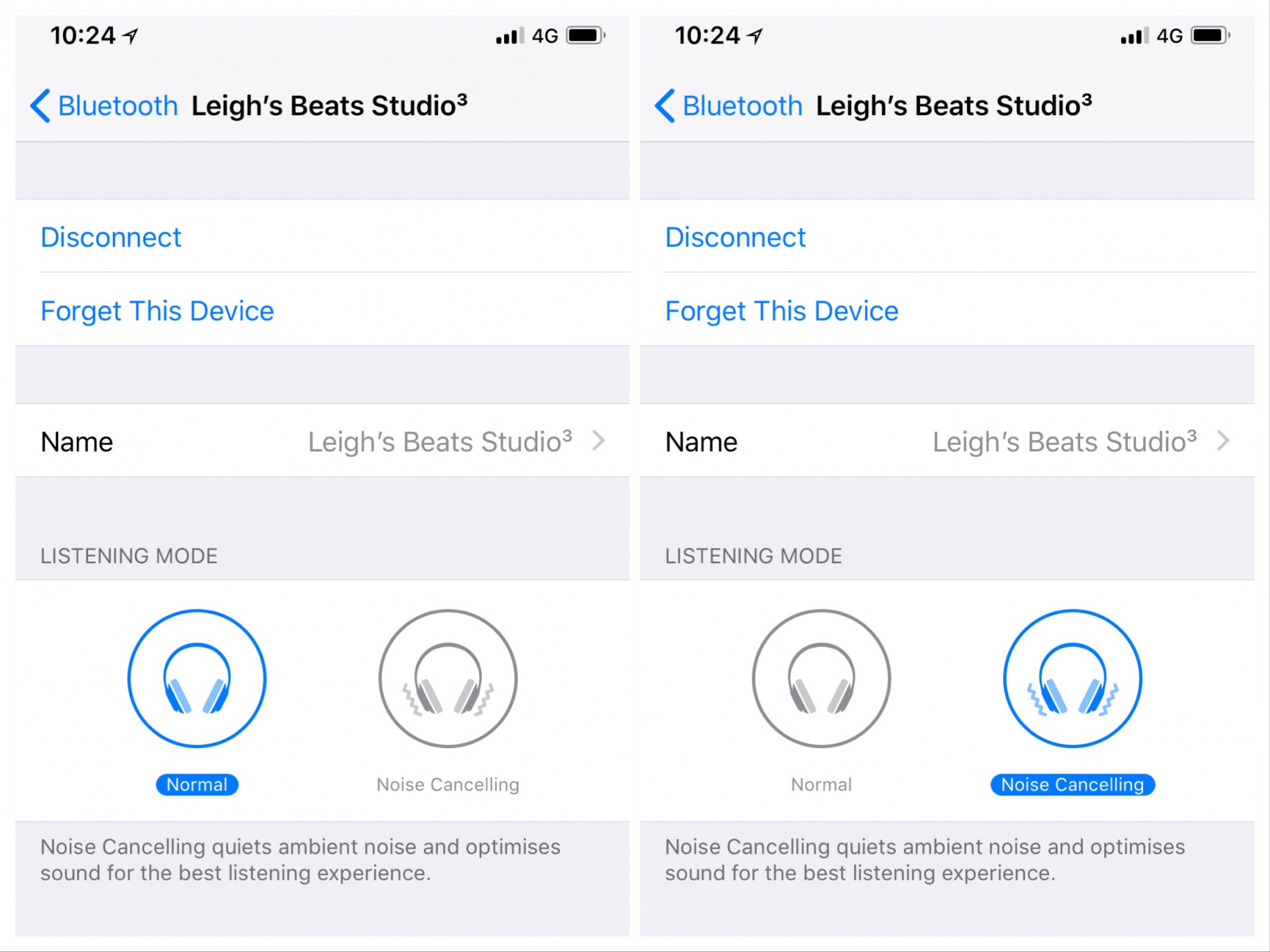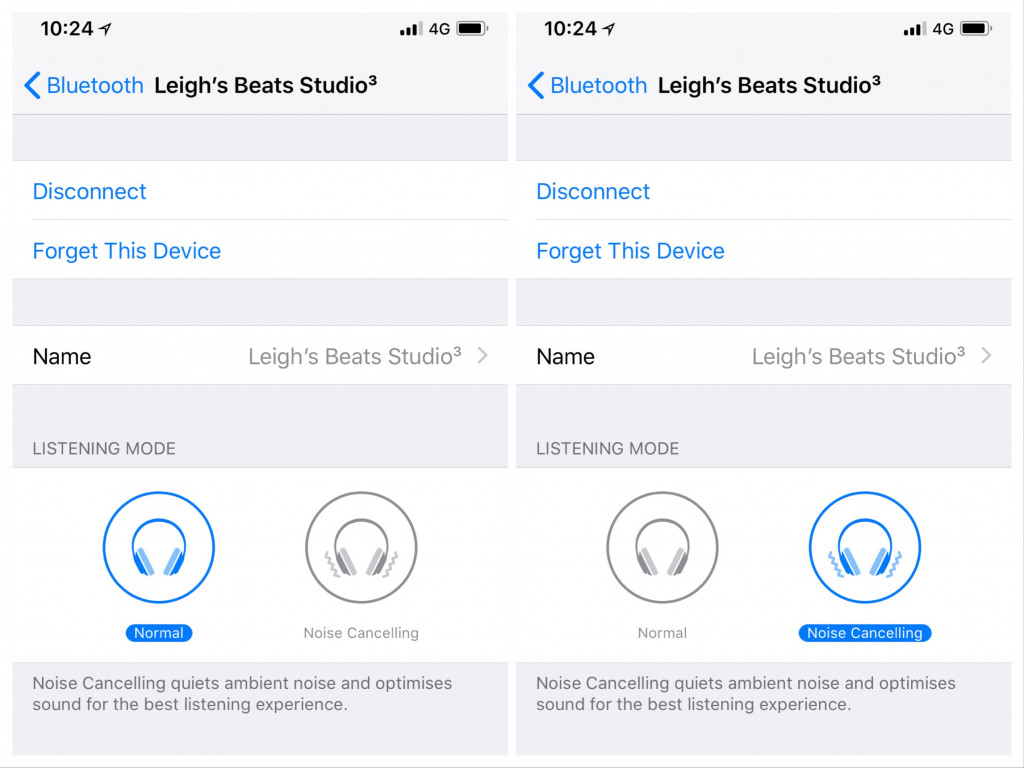 Over on Android, you better like the letting it was last left in, though, because that's all you get. By default, Android is switch to noise cancelling as on, and given there's no setting built into Android's settings for anything made by Beats — and neither Apple nor Beats has released an Android app — there are no controls.
Instead, the Beats 3 Studio Wireless on Android rely on your phone's typical Bluetooth controls. That's it. Hope you like only noise cancellation with no controls, but that's all you get.
Performance
Getting started as we so often do on the Pickr Sound Test (which you can listen in for yourself with Spotify, Google Play, and Apple Music), we get started with electronic and pop, with a strong sense of clarity from both Ellie Goulding and the Propellerheaders, offering a good punch of bass, but still decent highs and warm mids.
Into R&B and soul, and the bottom end is lovely, though there's a nice snap. Mark Ronson's "Uptown Funk" came off a little hollow in the mids, though it was comfortable and didn't overpower, while the excellence of Michael Jackson's "Billie Jean" felt solid all round, with a lovely attention to detail in the smaller sounds.
There's a surprisingly warm sound here, and it's not the overly bass-driven sound we've come to expect from the Beats name, making for a lovely change.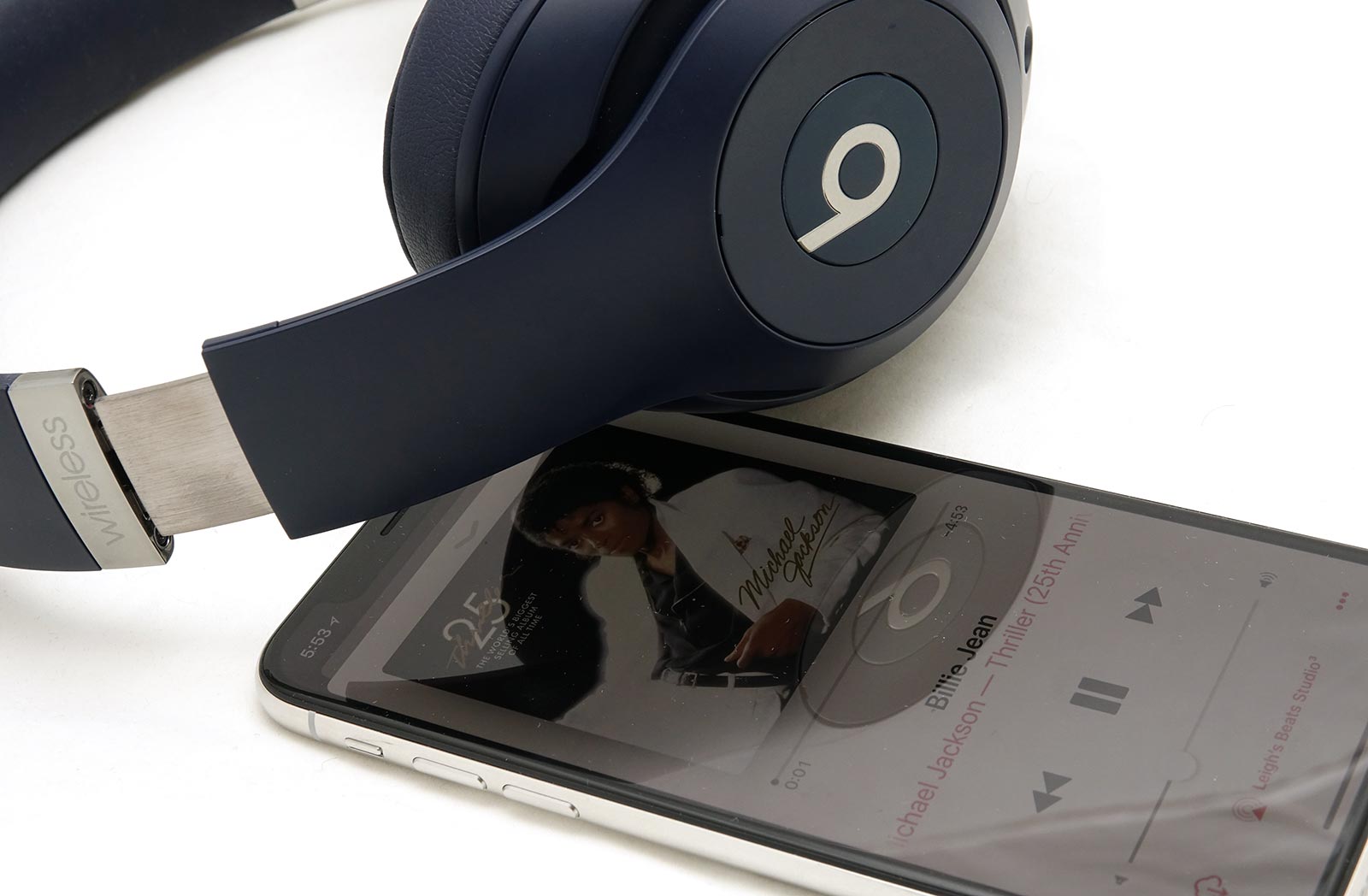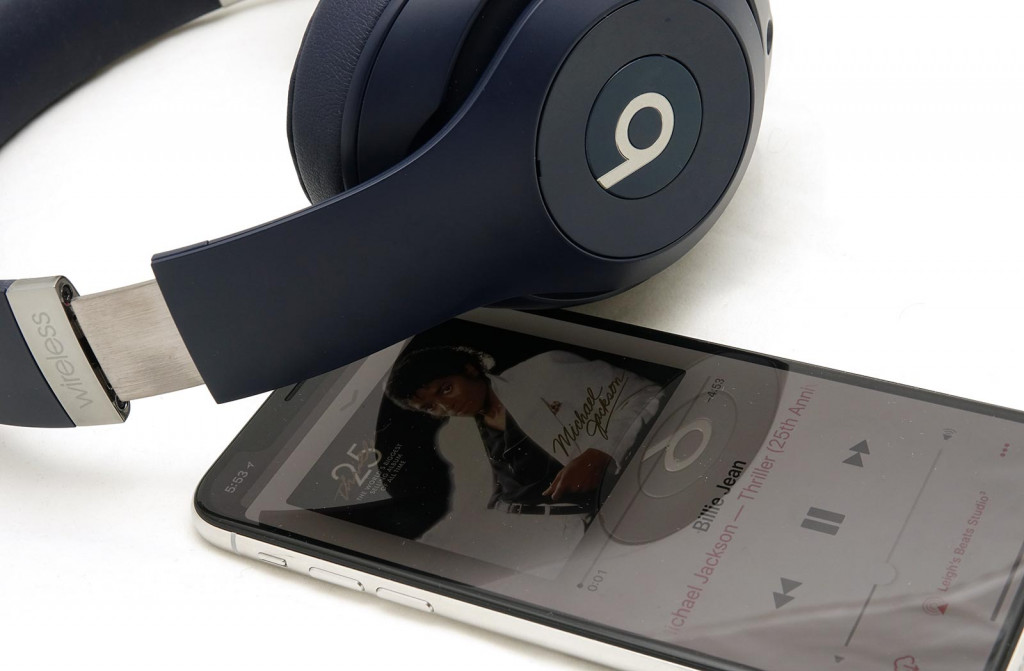 Rock also delivers, with tracks mastered for strong punchy bass like Beck's "Dreams" delivering a good punch, solid balance, and an excellent soundscape, while the Deftones bass drives a little deeper and more detailed, delivering a solid thwack in the percussion and a real sense of depth.
Even classical delivers here, and we found Nigel Kennedy's "The New Four Seasons" revealed detailed mids and highs, with just enough punch to the bass to make us know that the Beats Studio 3 were able to deliver in more than just rock, pop, electronic, and hip-hop.
The versatility of these headphones makes for a nice change in the Beats Studio line-up, with the recreation closer to what other top-ranking headphones are capable of delivering.
Jazz also makes these headphones work, with a lovely tonality from Christian McBride's bass in "Fat Bachs and Greens", while Etta James shines in a really beautiful rendition of "At Last", revealing great separation between the vocals and instrumentation without overpowering the listener. Instrumental jazz also delivers, with both our test tracks from Miles Davis and Dave Brubeck scoring marks for comfortable listening that feels as good as we'd like in a portable environment.
That's a pretty solid result from the Beats Studio 3, with the overall feeling that these headphones deliver some of the best sound from the brand yet. There's definitely a personality here, though for a nice change, it's not entirely driven by the bottom end. Beats focused on balance here, something that actually surprised us.
There's also plenty of volume, and we found we were comfortable with the volume settings at just under half of how loud the Beats Studio 3 Wireless could achieve, so that's strong, too.
Across this balanced audio is the noise cancellation, and for Beats, it's a rather "set and forget" mentality where you don't have to do anything. That's adaptive noise cancellation working under the hood, able to cancel out different frequencies, repeated sounds, and crowd sounds, though not necessarily all the talking you might get in your life. It works quite well, and since there are no options for changing what it picks up, you can either leave it on (on the iPhone, on Android you don't get a choice) or switch it off and deal with sound coming in.
Or you can just switch the Beats Studio 3 headphones off, plug in a 3.5mm cable, and go with no noise cancellation if you run out of battery power.
Frankly, we'd go with powered and wireless. It's what present day (and the future) demands.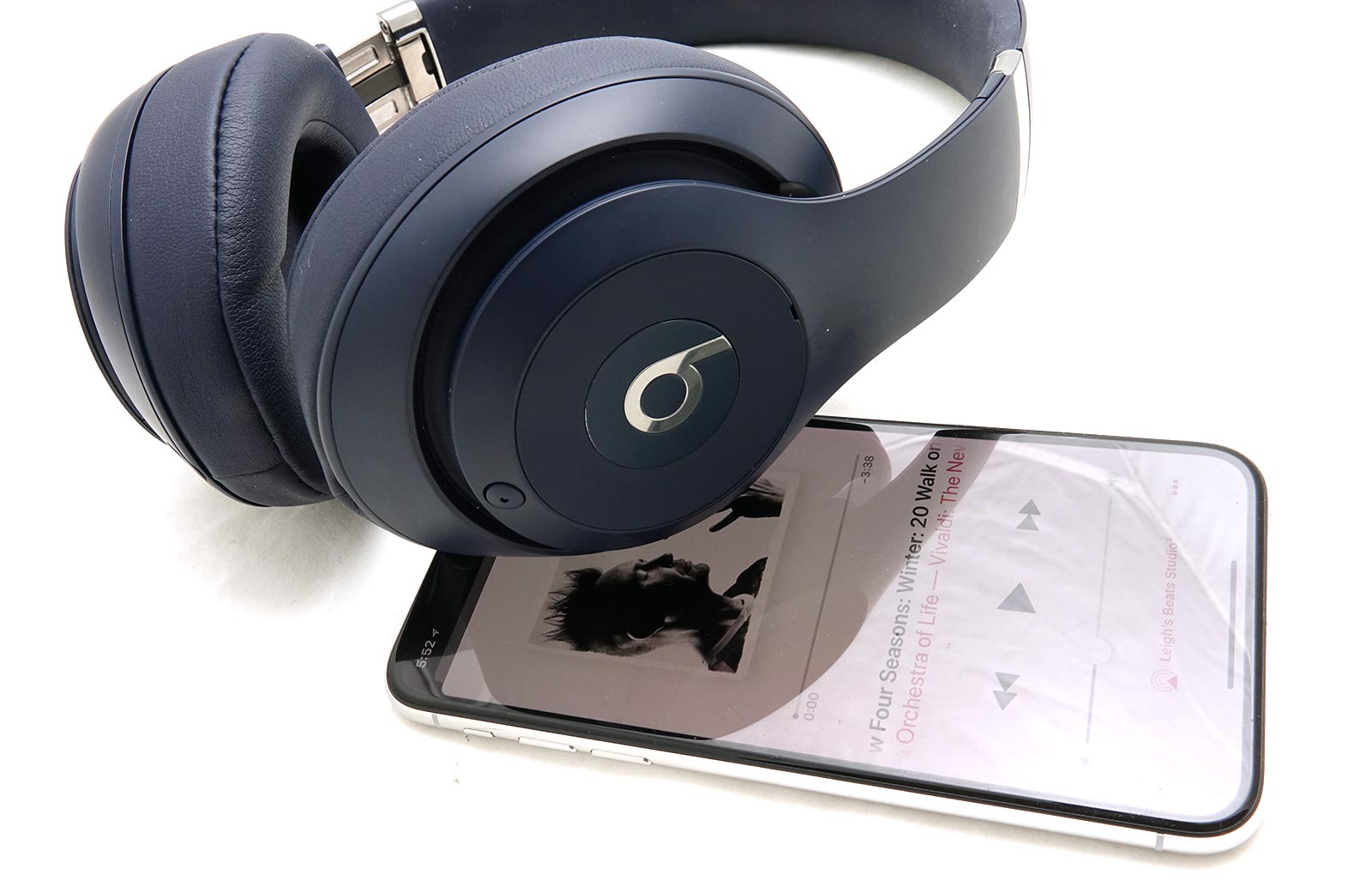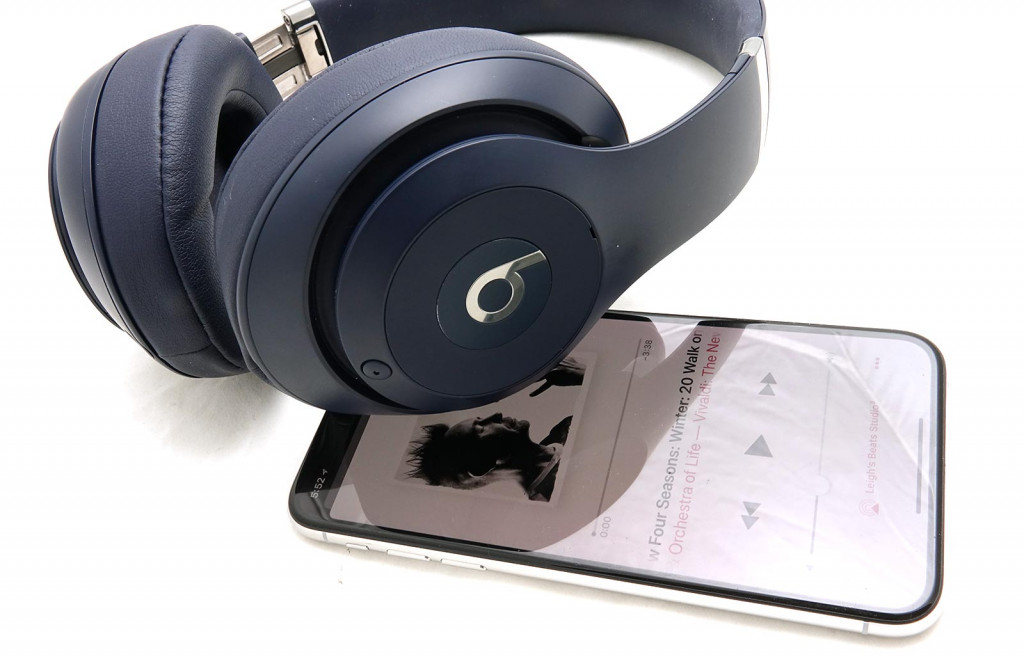 Battery
Alongside surprisingly solid and balanced audio (for Beats, that is), you get a 22 hour battery that works when noise cancellation is switched on, though you can squeeze a little more juice out when noise cancellation is switched off, which given the settings dilemma is something you'll likely never do.
Yes, almost a day of non-stop listening is possible on the Beats Studio 3 Wireless, and is actually achievable.
In real-life terms, we found we didn't need to charge the headphones more than once per week for our regular week-long listening unless we decided to tune into more music than just the two or three hours we were commuting. That's not bad at all.
Value
The pricing is also very un-Beats, with a fairly competitive $449.95 RRP in Australia, much better than the $600 to $700 we've seen the company reach for in the past, and more in line with what other noise cancelling players are, well, playing with.
Given that's close to the territory of Sony and Bose, that's a really good effort from Beats. Really good.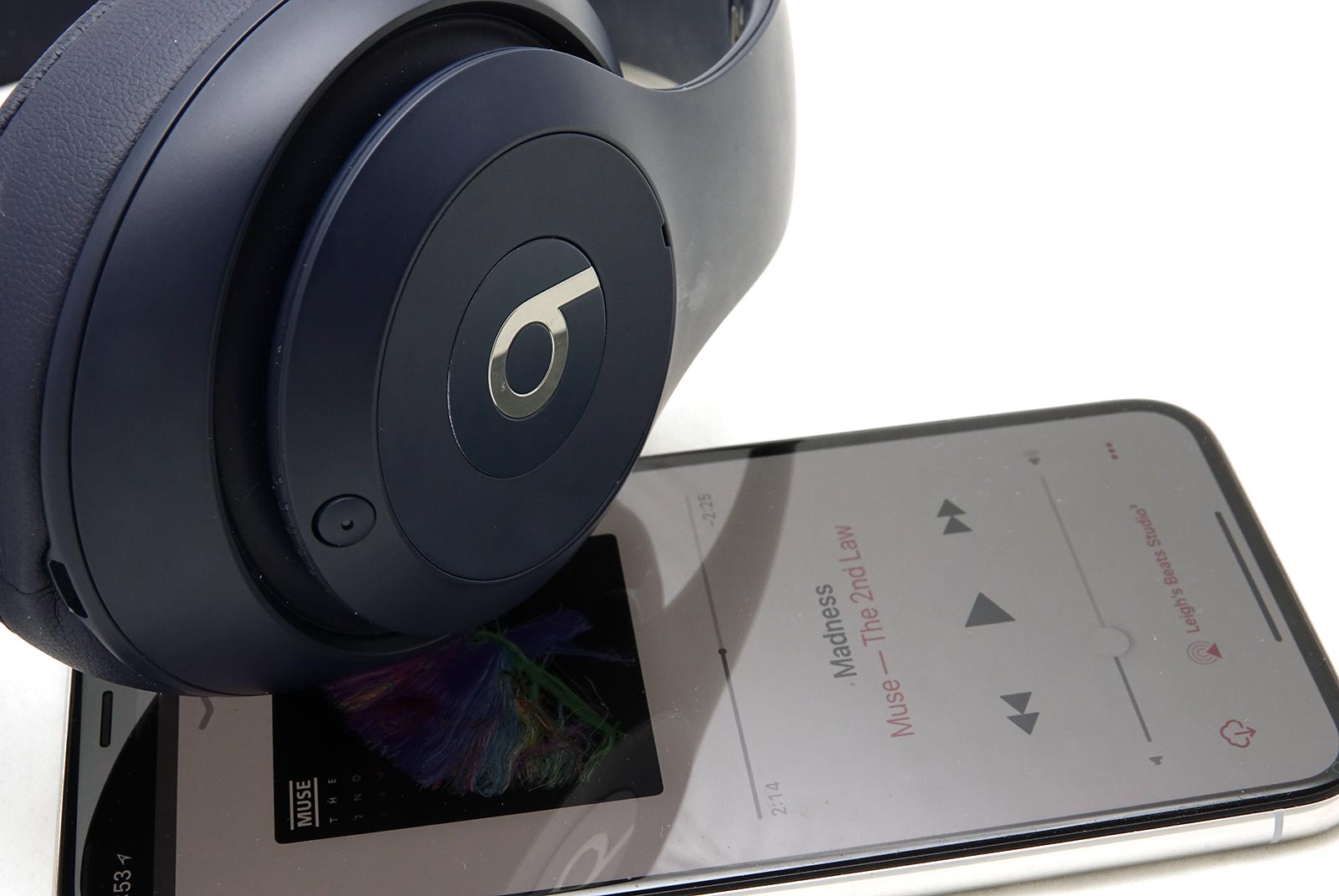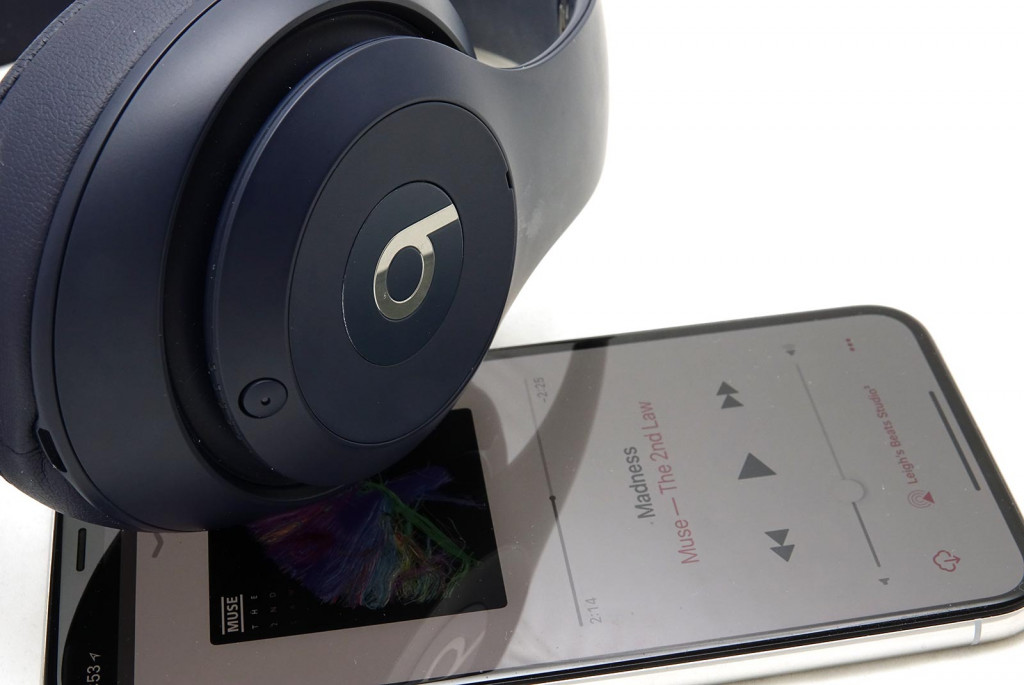 What needs work?
But not everything is as good as we'd like on the Studio 3, because that plasticky design and Android settings compatibility just are a couple of the things that pick at us.
To Beats' credit, you can also use a 3.5mm cable with the headphones, ironic given these were produced at a time when Apple has discontinued the 3.5mm headset jack on its phones, and the Studio 3 Wireless don't include a direct-to-Lightning cable, which it probably should have. That means if you have an iPhone and run out of power on the headphones, you need to have your 3.5mm converter with you as well.
There would have been an easier option for this, Beats: a Lightning cable in the box wouldn't have gone unwanted, though we can only imagine that would have meant a lost opportunity for some peripheral companies, as well.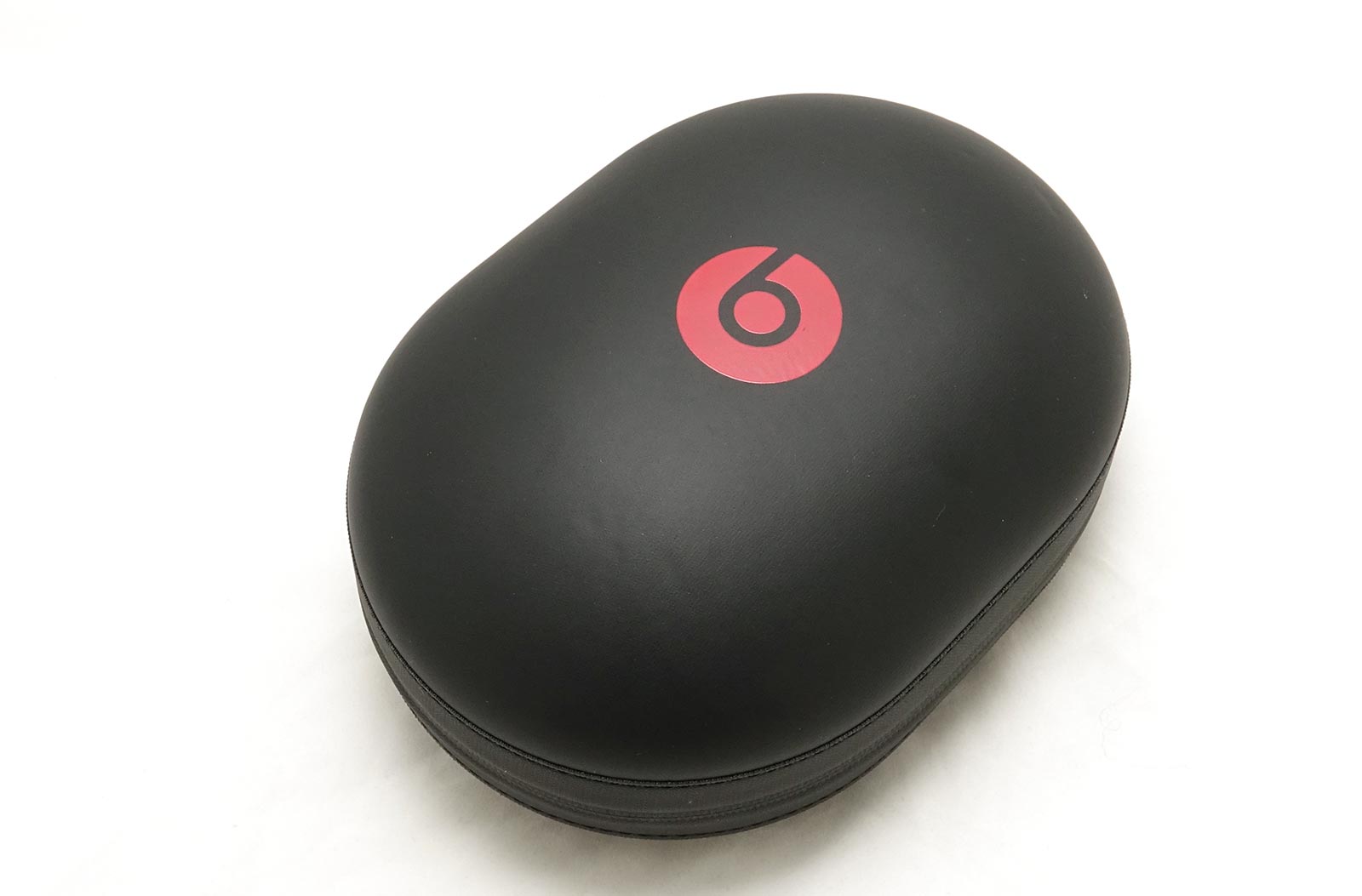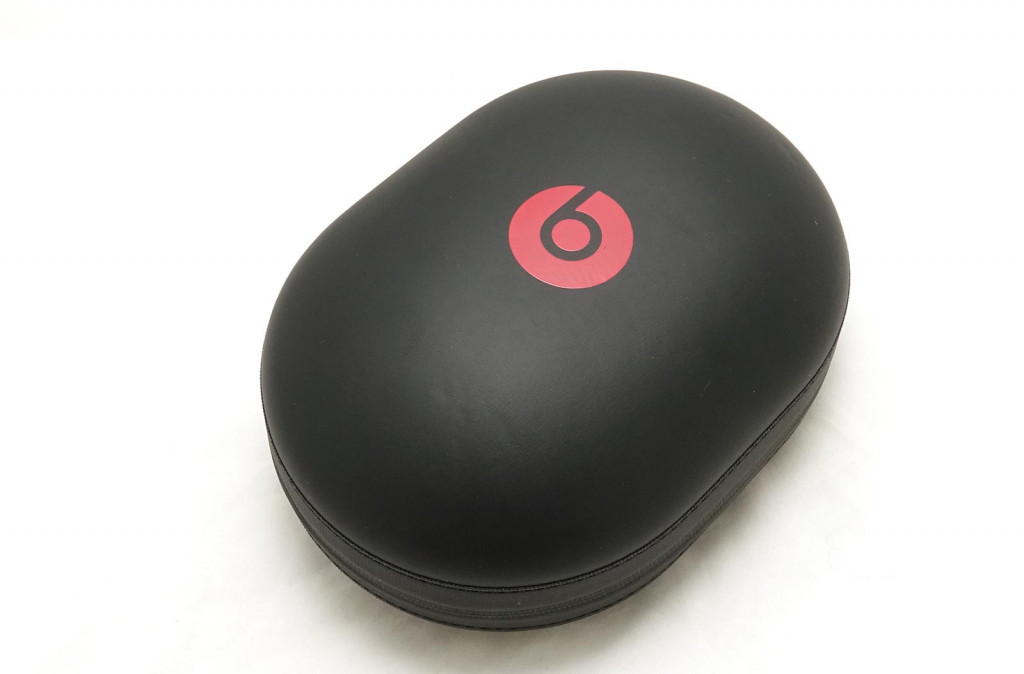 Final thoughts (TLDR)
Despite the niggles, for the first time we are properly impressed by the price and balance on offer from the Beats Studio series. Normally, these headphones are big and expensive with overly bassy sound, but this time they're actually a little lighter on the lows and sound more realistic.
In effect, Beats is finally edging closer to its tagline of "the way the artist intended". The sound on offer isn't flat like you might get in studio headphones, but does have personality and doesn't blow out the bottom end. It's actually quite nice, with just enough punch to work.
And we're delighted that the punch on offer doesn't come back and hit you in the face on price, something we're not sure if Beats has ever managed to get right. At $450 RRP, we're finally where its other competitors are, and that's a good thing.
There are still some things that need fixing, and the design is one of them — headphones change, and so should design and materials — but if you like volume, decent balance, and you've always wanted a pair of Beats, these are Beats' best without doubt.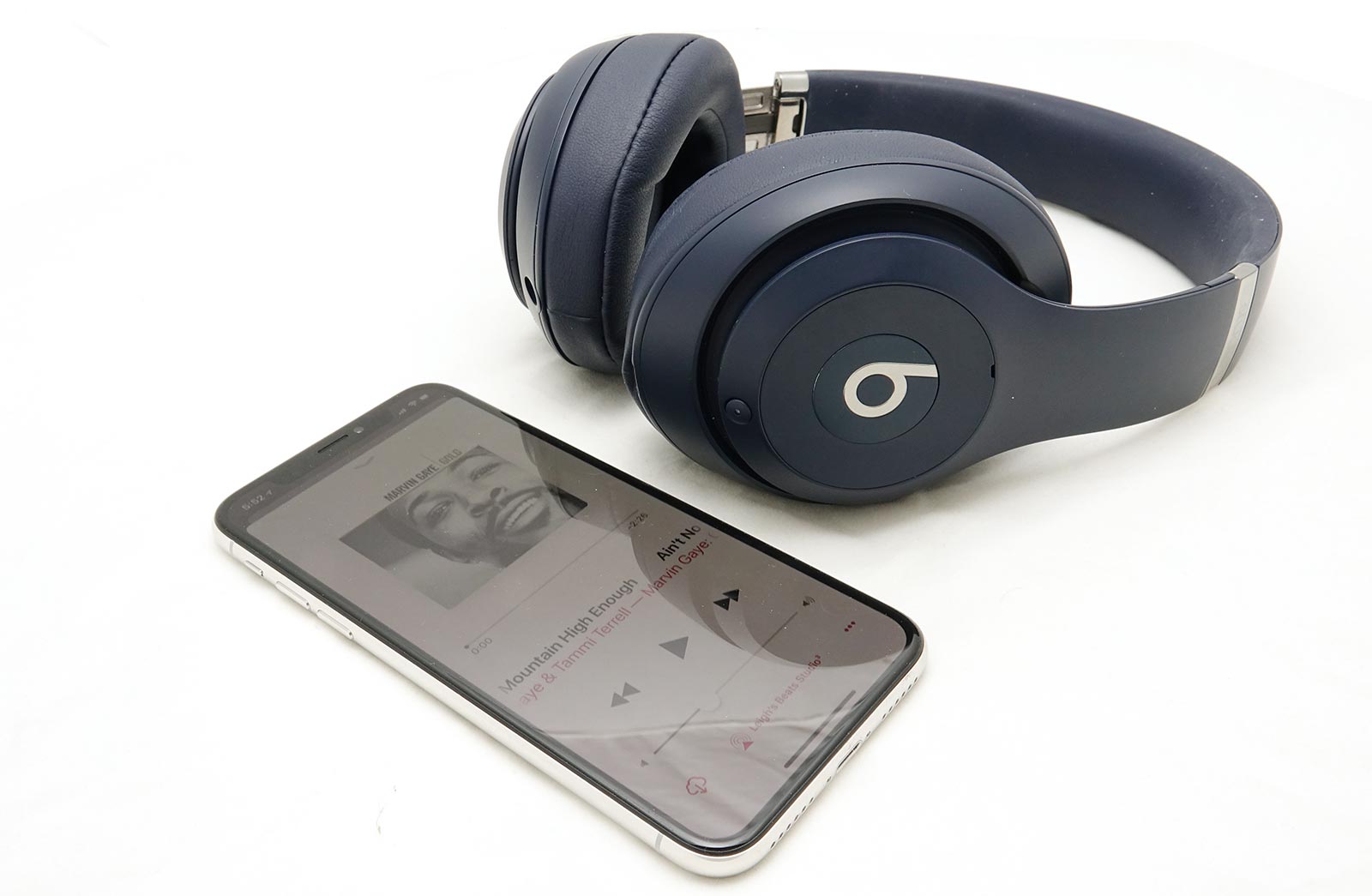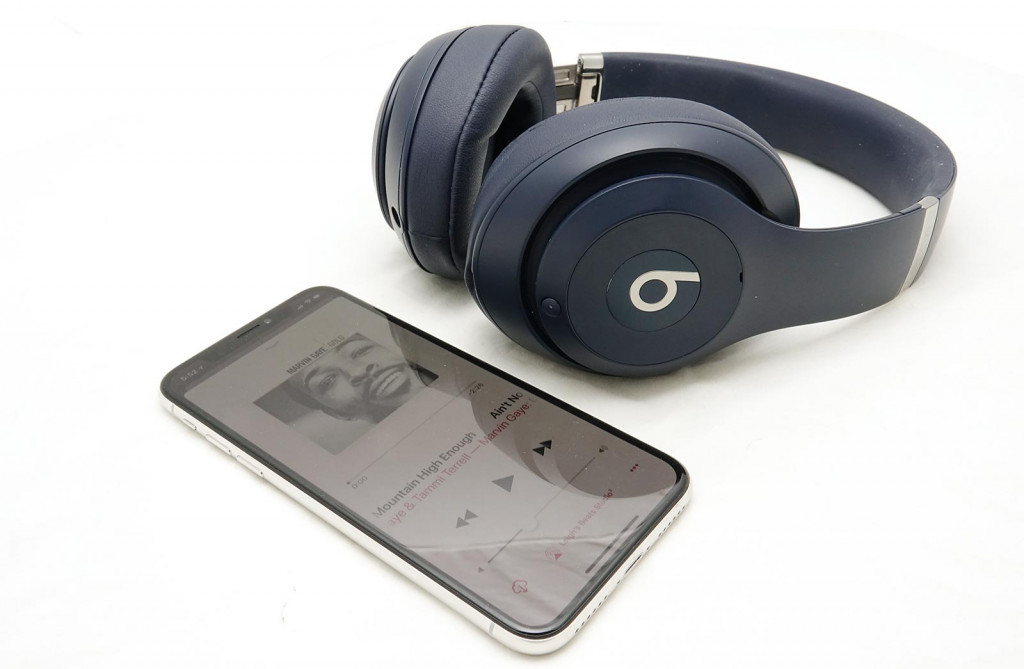 The good
Comfortable to wear
Lots of volume
Surprisingly balanced sound (for Beats)
Well priced (for Beats)
W1 chip is great on Apple devices
The not-so-good
No noise cancellation settings on iPhone (either on or off)
No noise cancellation switch on Android (always on)
No Lightning cable included in the box for iPhones
Design is very plasticky