Quick review
Bang & Olufsen Earset (2018)
The good
Great sound (when you're in the right place)
Fairly comfortable once you get them on
Charges from Type C USB
Supported by an app
The not-so-good
The right place to listen to the Earset is hard to find because it needs to be a relatively quiet room
Noise leakage is tremendous; good luck listening to your music comfortable while walking around
Wearing the Earset isn't necessarily easy
Mediocre battery life
Still has a cord
B&O makes better wireless earphones
A classic has been reborn, as B&O's Earset lives once more in the 2018 Earset. It's a design that has gone down as one belonging solely to Bang & Olufsen, and one asked by fans when it would be made new and returned to the world. And this year, it has.
The Bang & Olufsen Beoplay 2018 Earset is B&O's latest take on a style that adapted to your ears, all the while providing B&O's firm understanding of sound. Is it a pair you should trust your ears to?
Design and features
A reinvention of a classic, Bang & Olufsen's 2018 Earset takes the familiar design made famous by B&O and gives it a modern spin, cutting one of the big cords, keeping the two earpieces connected, and updating the arm that wraps around the ear.
That gives you the 2018 edition of the Earset, which moves on from the industrial metal look of the old Earset 3i and previous generations, and shifts to a softened metal wrapped in rubber made to match B&O's current Beoplay design aesthetic.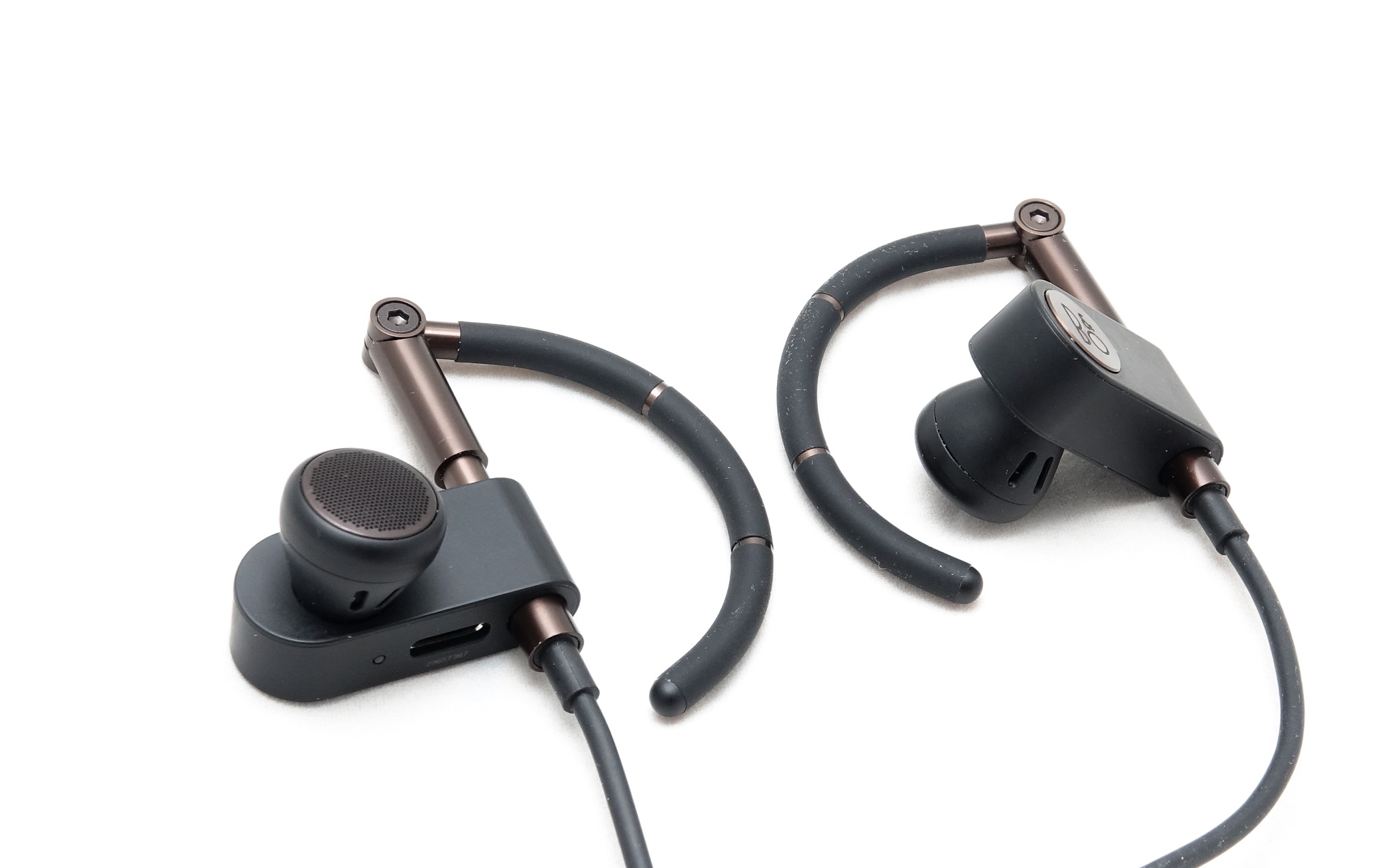 While the look has seen a revamp, much of the same approach is there, with an earbud-styled speaker held mere millimetres from the open hole of your ear, suspended in place by an arm mounted to the rest of the design, complete with a piston to allow you to shape the Earset to better match your ear.
The focus on the Earset's fit is one that suits you, not Joe-every-person, meaning when you wear the Earset, it can match your ear better. Your ear as an individual.
In this uniquely tailored earbud is a 14.2mm driver on each side, encased in aluminium, rubber, and plastic, with a battery connecting it Bluetooth 4.2 to talk to your phone or media device wireless.
The earpiece is different from your standard earphone because it's designed not to go into the ear, but rather sit on the outside.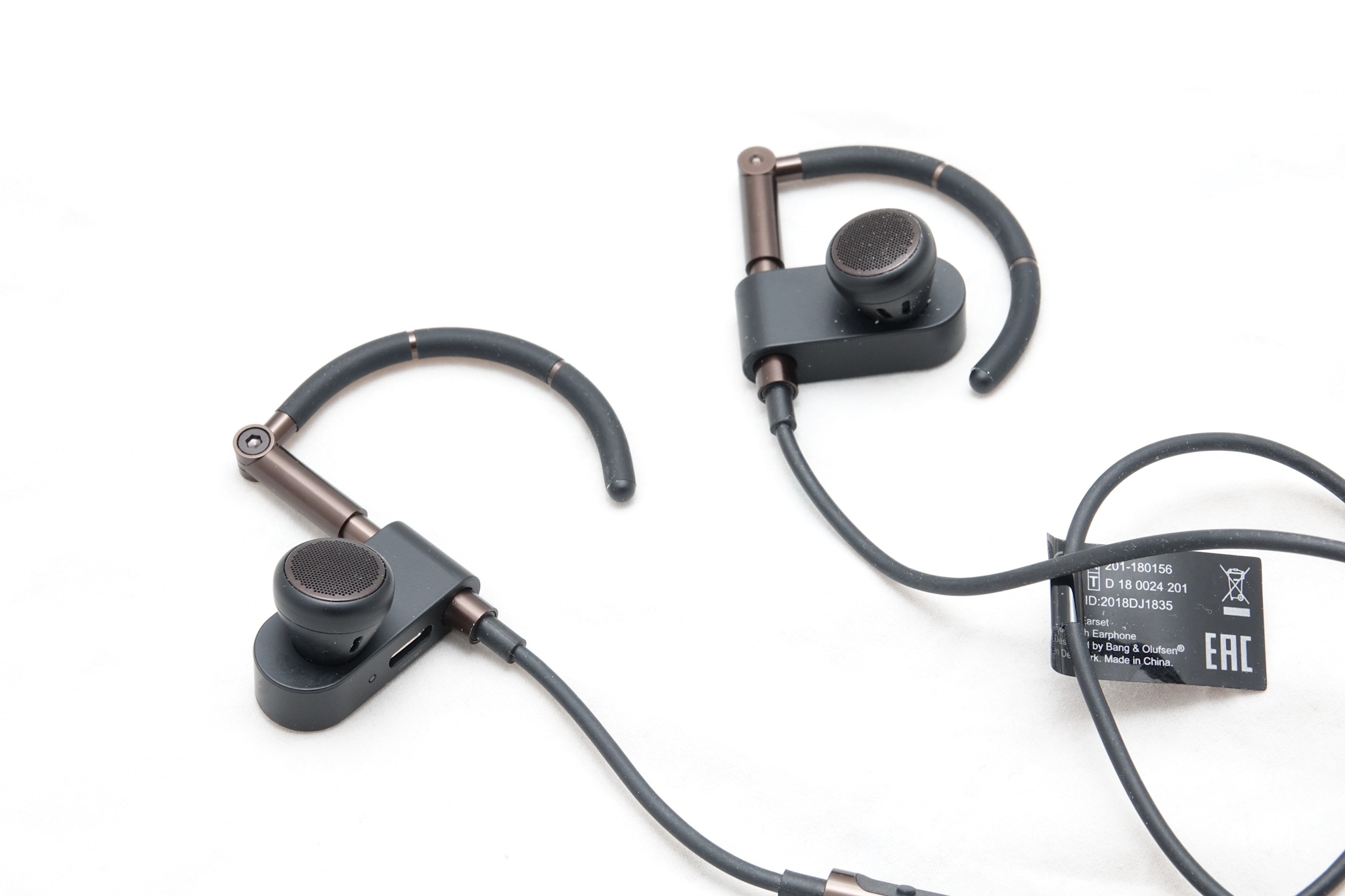 In-use
The design might be a little different, using the 2018 Beoplay Earset is largely like using any other pair of earphones, or more specifically, like using any pair made by Bang & Olufsen.
While the remote is a little high up, powering them on is as easy as holding down the middle button, while changing volume occurs by pressing the up and down buttons around it. To change tracks, the regular Bluetooth staple of hitting the centre (main) button twice or three times works here, allowing you to go forward or back a track, respectively.
B&O's app is also a handy inclusion, offering a hint of sound control from the easy to use interface, just as it has been with other Bang & Olufsen Beoplay headphones.
Performance
Then there's how it sounds, and there are are two sides to the performance of the 2018 wireless B&O Beoplay Earset, and they go like this: sound when you're in a relatively quiet room, and sound when you're mobile.
Sound when you're in a relatively quiet room is glorious, with the little speakers sitting outside your ear able to provide a lovely warm tonality with surprisingly solid bass and strong highs in a way that tells you again and again that you made a good decision going with B&O.
Tested with our Pickr Sound Test, Bang & Olufsen's "Signature Sound" still worked its wonders across every genre, with some relatively punchy bass in pop, rock, and hip-hop, while tracks with less bottom end still sounded rounded and smooth.
In a quiet place, the B&O Earset are an absolute delight.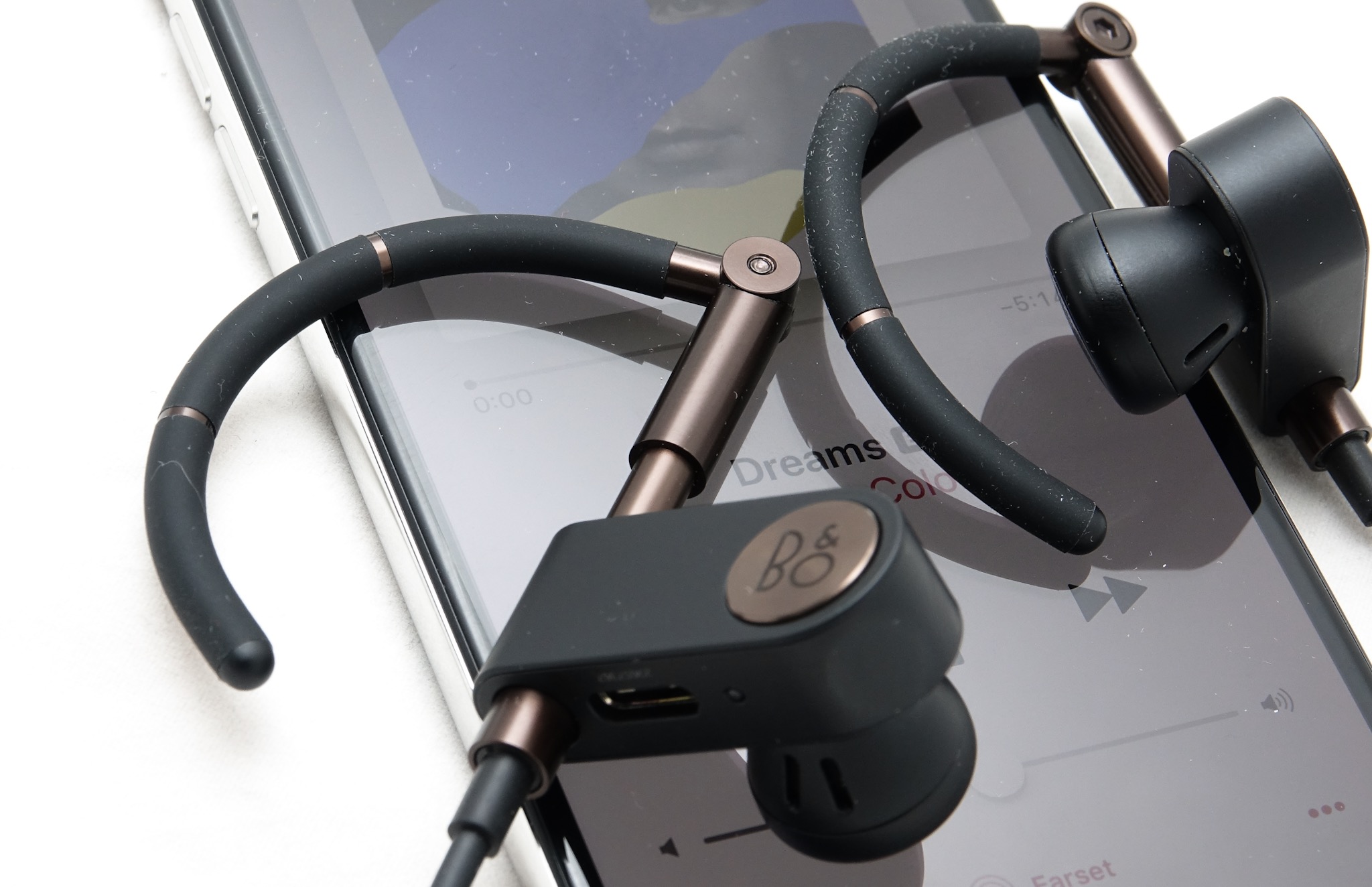 However the sound is entirely different when you're mobile.
When you're mobile and walking around, the Beoplay Earset lets pretty much everything in, and so if you're walking by a road or sitting on a train and people are talking, you'll feel the urge to turn around and give everything one giant "shush" to shut it up because all of that noise comes into your hearing space, forcing you to turn the volume of your wireless earphones up.
It is monumentally frustrating that such a fantastic pair of earphones like the B&O Earset succumb to such an awkward problem, and we suspect it comes down to the design. Not the frame design where the Earset earphones hold down to your ear, because that's fine. A little cumbersome, but still fine.
No, this comes from the lack of any attempt by B&O to block the outside world out. The earpieces on the Earset lack intra-aural gels or silicone bits like other earphones, and they even lack the small slip in modern earbud designs like how Apple's AirPod and EarPod pieces work.
Rather, B&O's 2018 Earset is a wireless version of an earbud, and one that sits just on the outside of the ear. It's not close enough to block the sound from nearby, and instead it merely lets most of it in, which means if you're any place that is the least bit noisy, you're listening to that until you turn the sound up, an action which really isn't good for your hearing overall.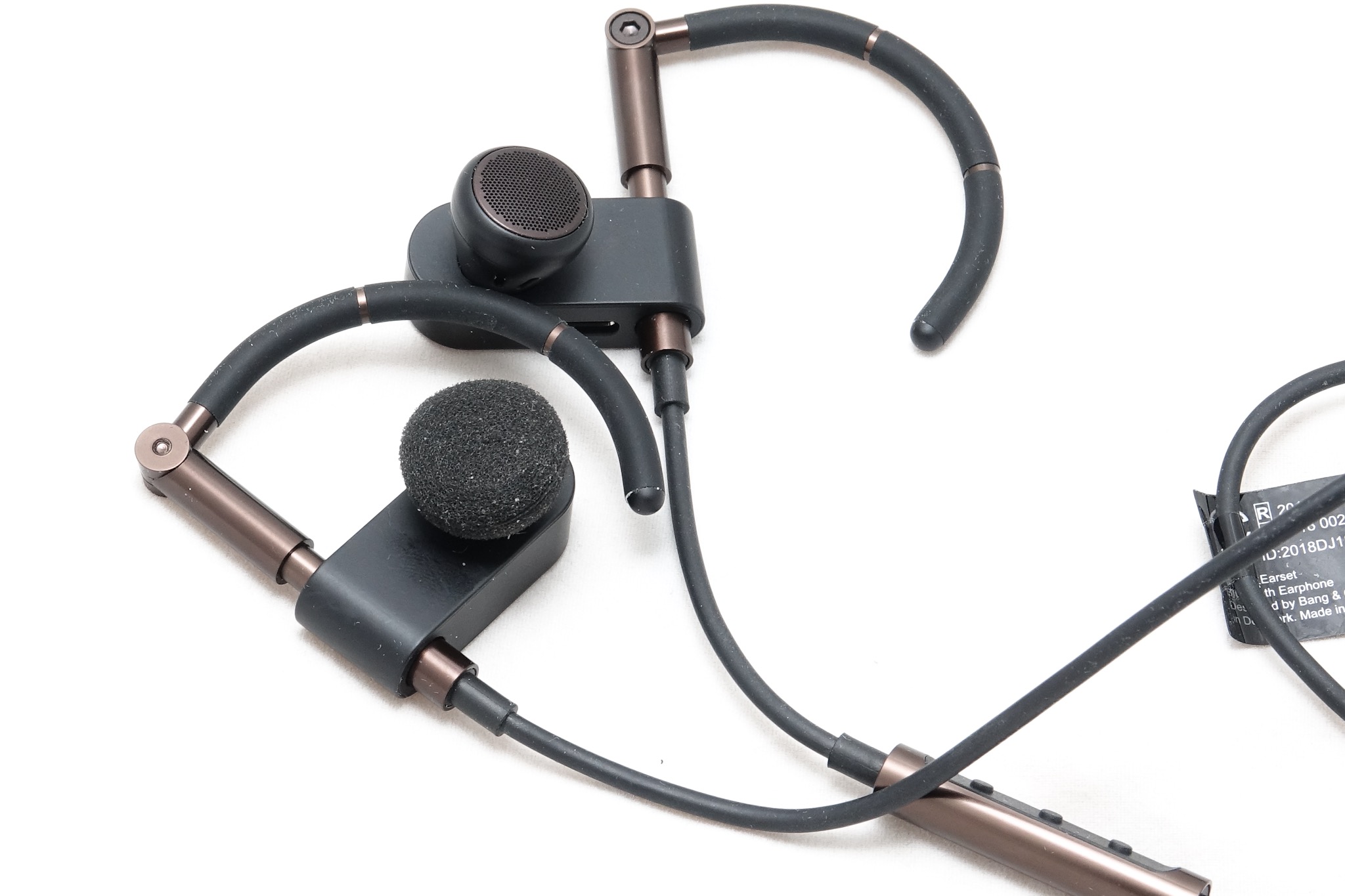 Battery
Frustrating, the battery life doesn't improve the package considerably, because you'll only get a maximum of five hours of charge out of these earphones, which for a design that still connects the earphones with a cord seems a little low.
To B&O's credit, the 2018 wireless Earset at least charges through a fairly standard charge port, adopting USB Type C on the XXX ear, meaning unlike B&O's H5, you can charge them fairly easily when you're out without bringing that awkward proprietary charger.
That's a positive side to the mediocre battery life, which at five hours really could be a lot better.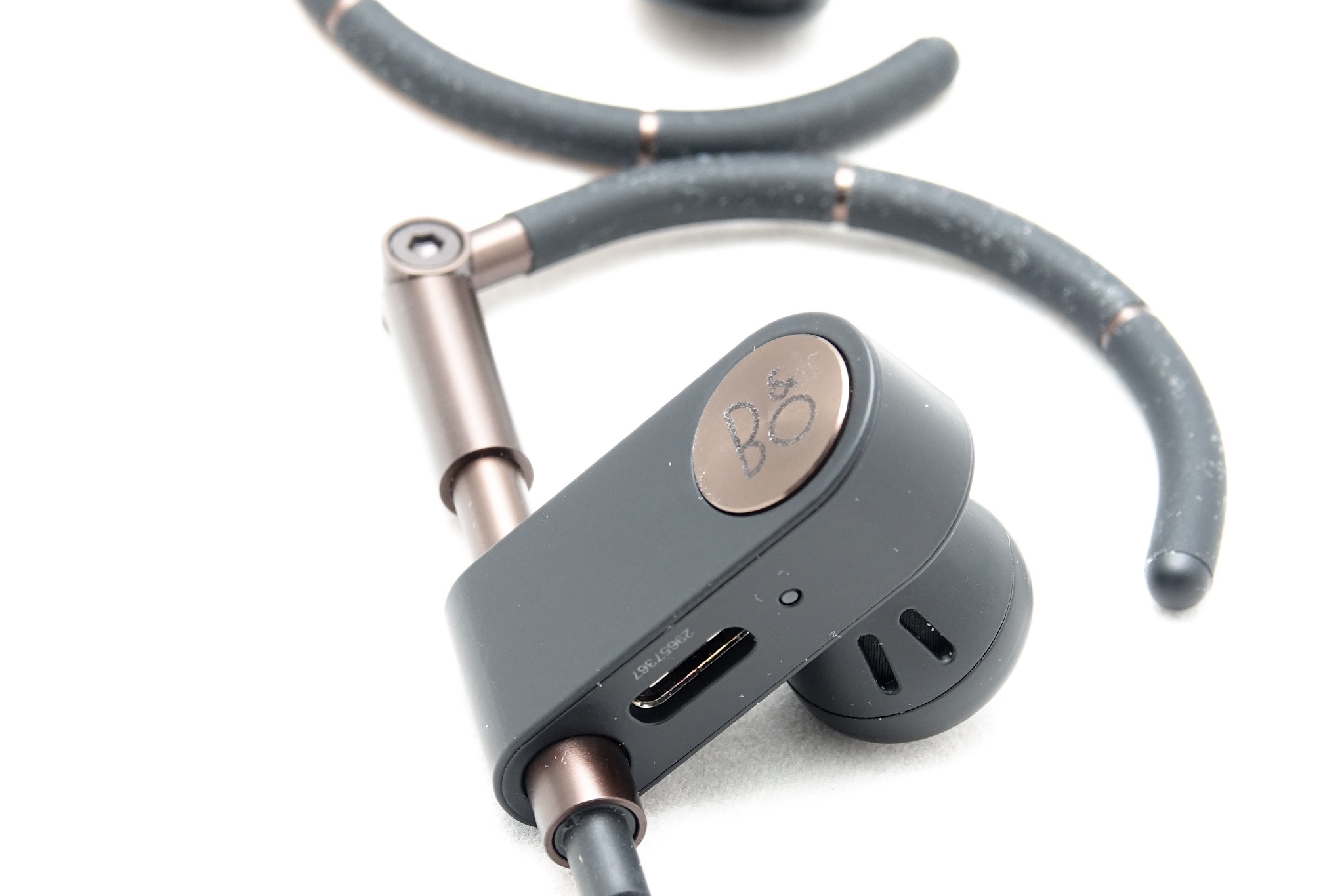 Value
Much like battery life, value is an area that doesn't really feel like it holds up.
On the one hand, it's Bang & Olufsen, so "value" doesn't necessarily mean the same thing. Yes, B&O is a luxury brand, and luxury brands don't always follow the same logic as others. But on the other, B&O Beoplay headphones don't usually break the bank dramatically, and usually find a fairly striking middle ground between cost effective and warm, lovely enjoyable sound.
Confusingly, one of the best wireless earphones you can find is made by Bang & Olufsen. Reviewed last year, the E8 is a truly cordless and wireless earphone that brings an unobtrusive design with a similar audio profile, though one that blocks out pretty much all sound.
And yet they both cost the same, with both the E8 and Beoplay Earset fetching RRPs of $449. The battery life is similar between, with five hours of life for each, though the E8 pips ahead of its newer Earset sibling simply because it comes with a charge case that gets you a couple more charges before needing to plug them back in.
In fact, the E8 wins again in sound, because where the Earset lets noise in, the E8 blocks noise out.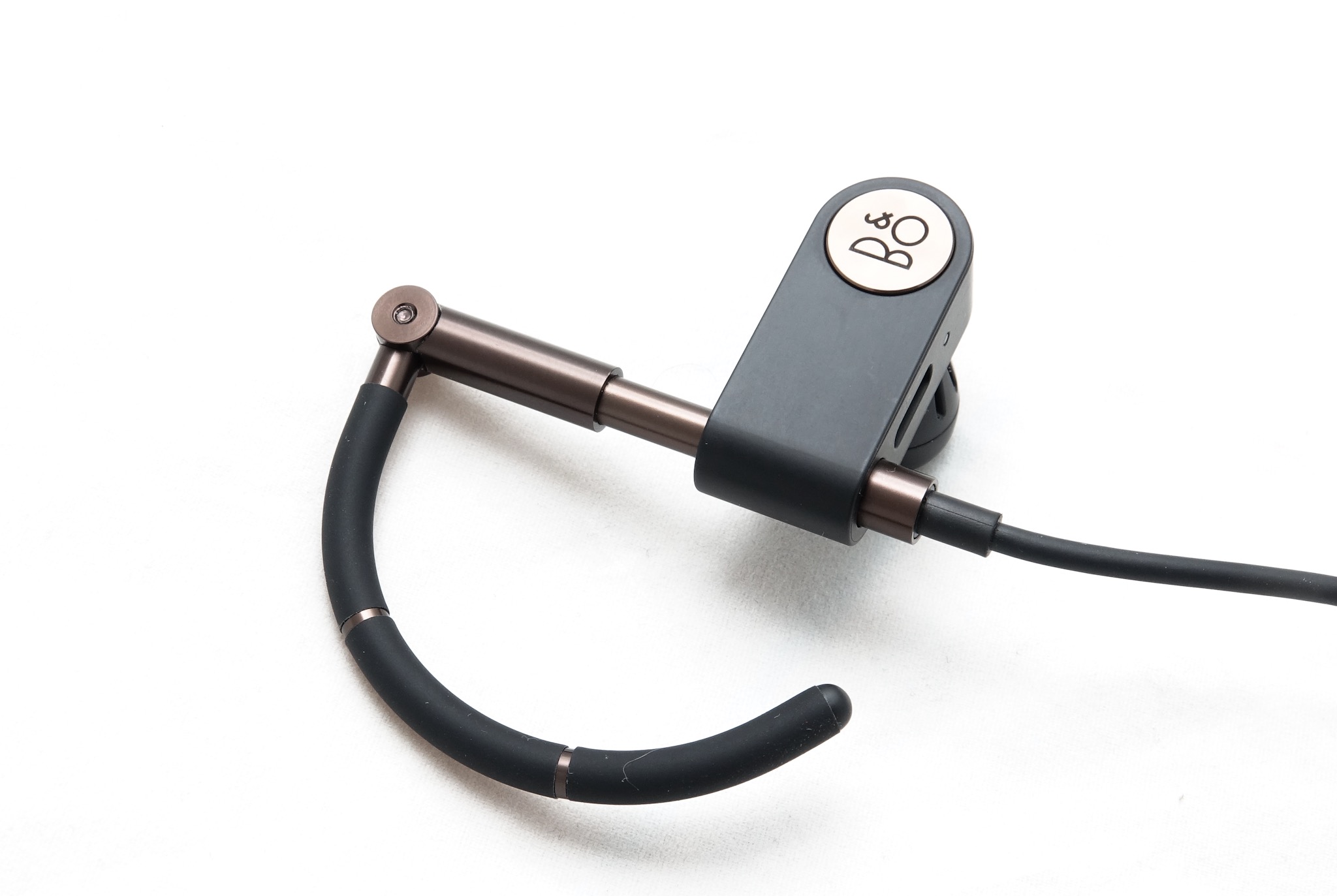 What needs work?
The whole issue with letting noise in is part of what makes the Bang & Olufsen Earset harder to love, because they really, really, really let noise in. We've never heard quite so much noise leakage in a pair of wireless earphones before, at least ones designed to keep the noise out of your head.
In this way, they're similar to Apple's AirPods, which offer lovely audio if you can hear the music, and less so when you can't, which is why you have to turn up the volume to account for it. The same is true in the wireless B&O Earset, which forces you to turn up the sound in order to bypass the noise entering from the sides.
It doesn't matter that these are new and include a revamped design from B&O's older Earset generation; they still let so much noise in. Simply walking past a busy road will have you fumbling for the remote to turn the volume up, well past the mid-range setting where we normally have it on Bang & Olufsen headphones.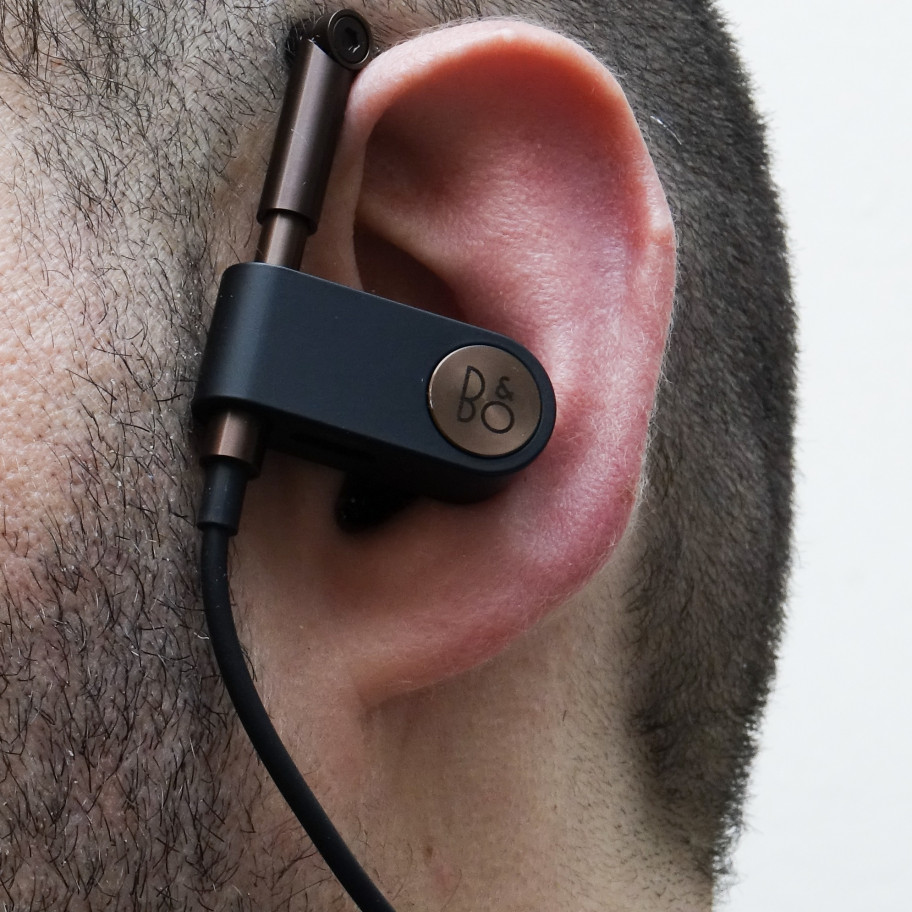 There's also the comfort, and this is one of those areas where you're going to have to try it for yourself.
We actually found the 2018 B&O Earset more comfortable than we expected, with the piston-driven ear-holding arm providing a fairly nice weighting system for holding the little speakers outside of our ears.
What we didn't like, however, was just how hard to put on the Earset were, which lacked the ease of use that simply slipping them on would entail, but required us to try, check to see if they were holding, look in the mirror to see if they were right, fiddle some more, etc, etc.
As nice as the sound is when you're in a quiet space, throwing on the B&O Earset isn't as easy as it should be. Rather, it feels like you need a lesson in how to wear them just right.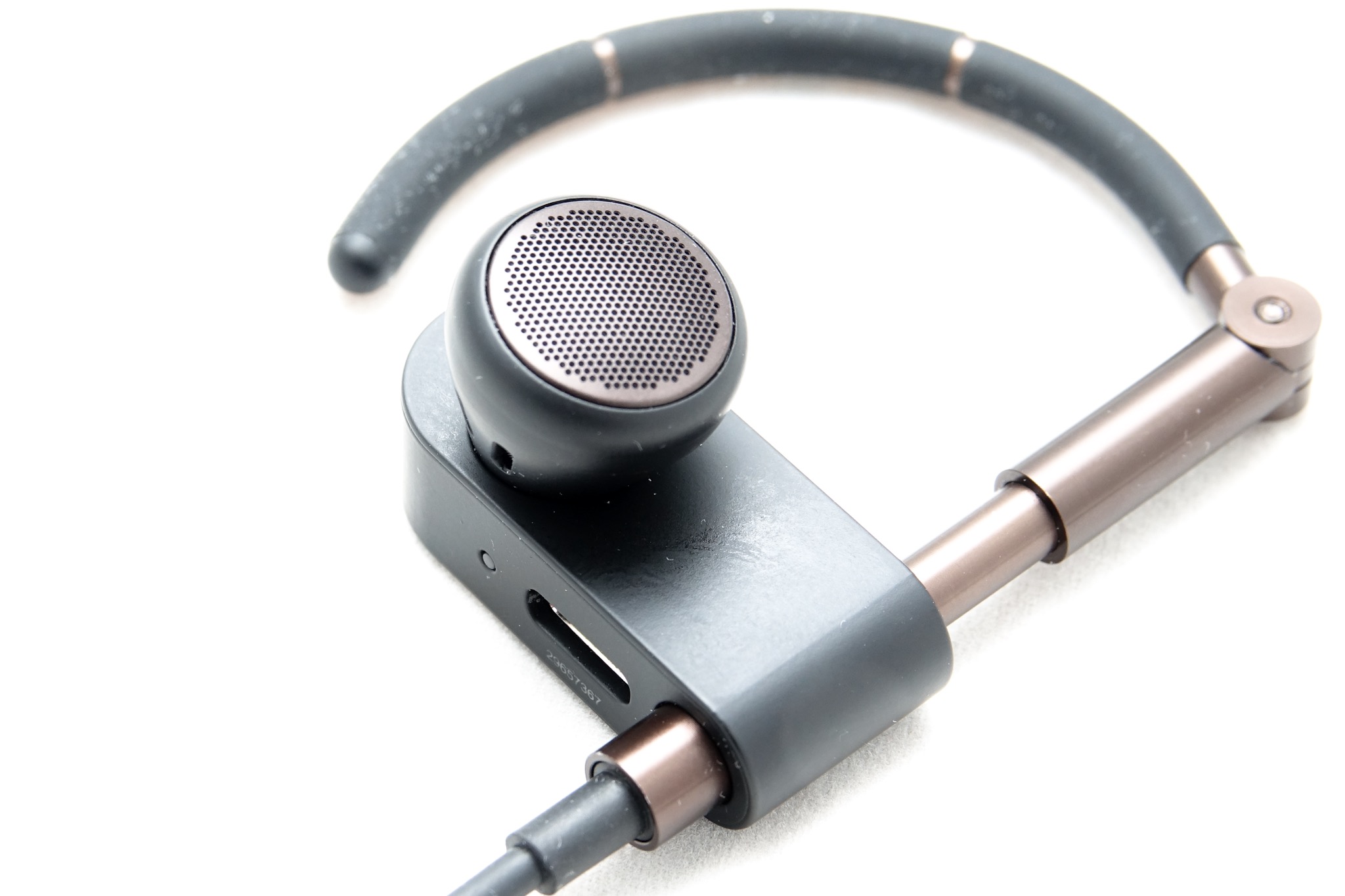 Final thoughts (TLDR)
It's hard to deny that Bang & Olufsen knows sound, and understands the value of how great sound can make us happy, regardless of where we are at the time. That's one of the reasons B&O sound products tend to produce a really lovely sound regardless of where they're aimed at, be it in the house or taken out somewhere else.
Design is the other forte Bang & Olufsen has become well known for, and together — sound and design — the company has become a powerhouse for luxury products that really gel these two important factors together.
Over the years, we've seen some absolutely lovely headphones from the company as well, and while the Earset helped put B&O's design ingenuity together with sound expertise when everyone was still stumbling about trying to make earbuds work, years later, we're not sure it's an approach that has as much validity, at least in the current form.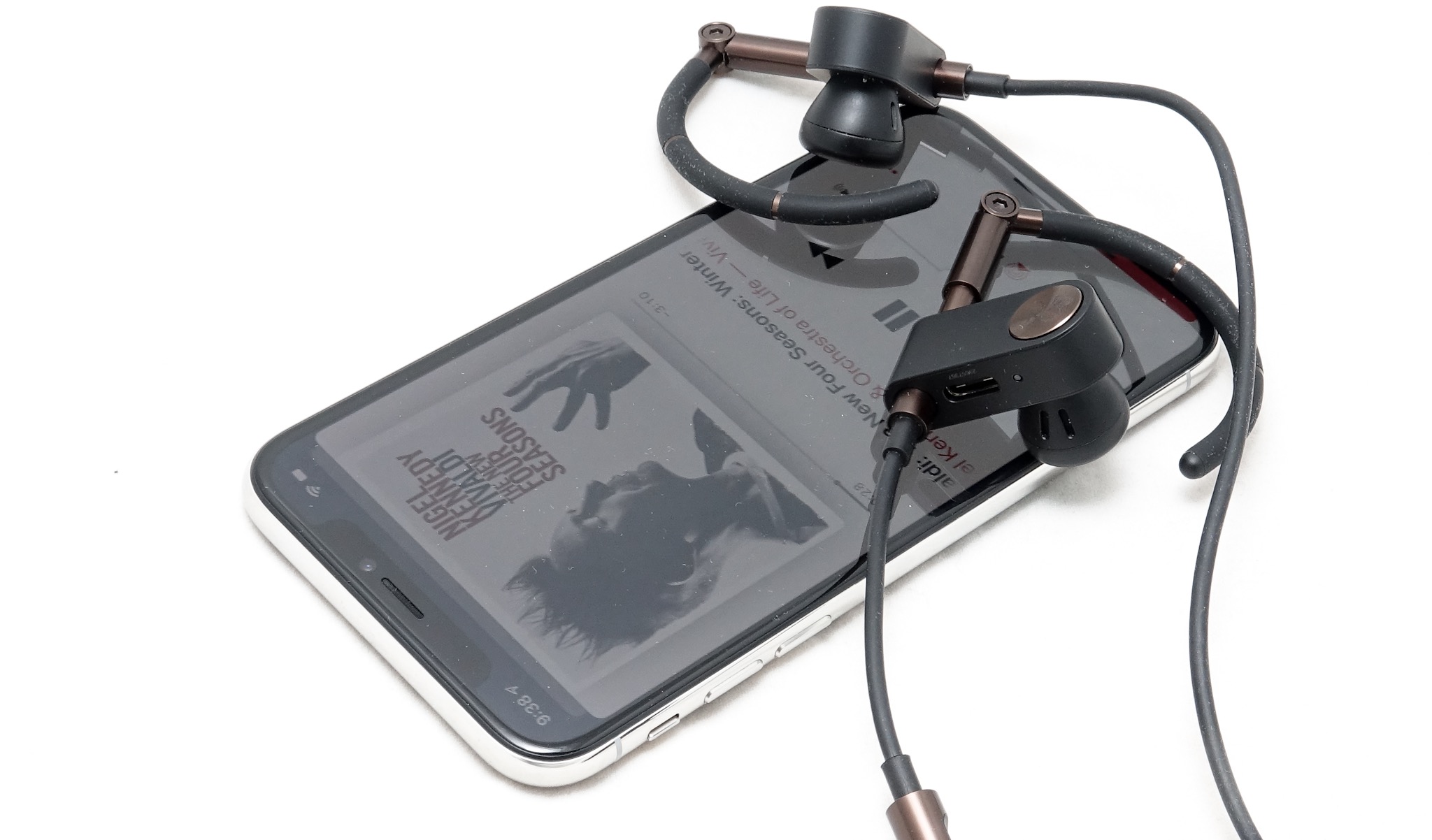 Part of this problem comes from the fact that Bang & Olufsen makes so many excellent earphones that aren't the Earset, with that attention to a warm "signature sound" applied to all of its headphones, most of which block the outside world from entering your headspace. They've all been focused on that one unified goal of letting you enjoy your music regardless of the world you happen to be in at the time, be it walking by the ocean, standing on the train, wandering by a busy street, or sitting in the comfort of your own home.
But the 2018 B&O Beoplay Earset don't quite offer the same luxury. Several years later from the initial ear-holding design of the Earset, this design hasn't been quite refined to where B&O's other mobile audio products are, or even where competitors are. Rather, this lack of focus on bringing the 2018 Earset in line with what's expected from an earphone today hamstrings an otherwise lovely pair of headphones, and it comes from one simple issue: isolation.
Simply put, the 2018 B&O Earset lacks isolation. It keeps you in tune with the world whether you like it or not, and forces you to turn up the volume to compensate, which is silly and potentially harmful. It's a lesson Bang & Olufsen already understands, but hasn't solved in the Earset, leaving it open for folks who love the original design and want that in a modern mobile take.
And if that's what you want, that's what you'll get. If you don't mind letting the outside world into your music experience, Bang & Olufsen's 2018 Earset is an approachable take on how open listening can be made for today.
But we know that B&O could do better. It could include some actual eartips to get the little drivers closer to your ear. It could do better than the six fuzzy earbud covers that hark back to a time when you protected your ears from earbud grills because they were sharp and metallic. B&O can do so much better, because at $449 and with a perfectly excellent cordless and wireless option in the E8, it really should.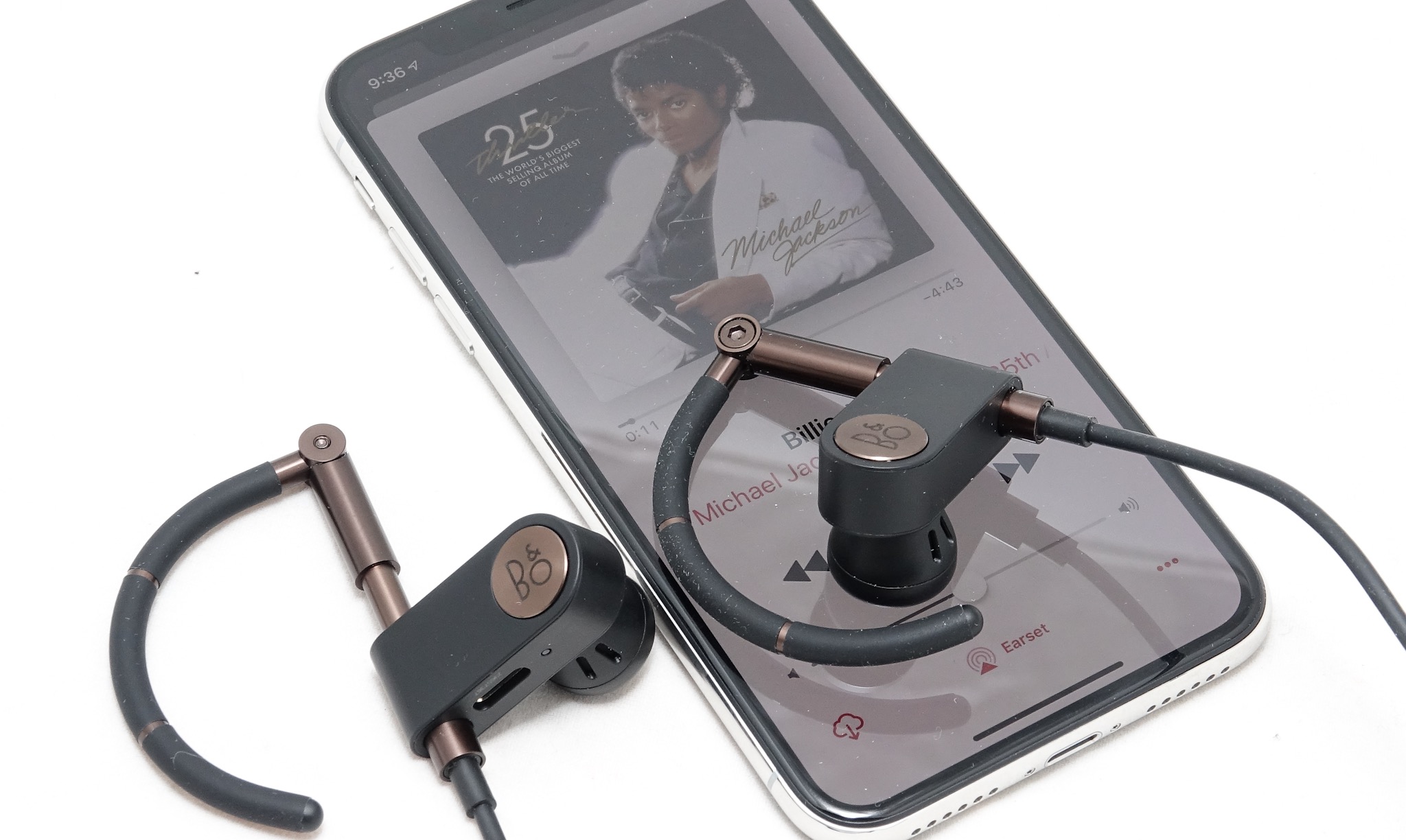 Outside of design or preferring an open profile, we're not sure why you would opt for the 2018 Earset over the Beoplay E8, and look forward to a future model that corrects these issues.
We look forward to Bang & Olufsen making the Earset earphones better for everything, not just music in a quiet space.
Bang & Olufsen Earset (2018)
The good
Great sound (when you're in the right place)
Fairly comfortable once you get them on
Charges from Type C USB
Supported by an app
The not-so-good
The right place to listen to the Earset is hard to find because it needs to be a relatively quiet room
Noise leakage is tremendous; good luck listening to your music comfortable while walking around
Wearing the Earset isn't necessarily easy
Mediocre battery life
Still has a cord
B&O makes better wireless earphones