Quick review
Technics AZ80
The good
Excellent sound
Handles LDAC for higher-res audio
App offers a fit test process and extra tips
Three way multipoint is unique
Water resistant
Wireless charging
The not-so-good
App could be more polished
More expensive than the competition
No support for spatial audio
Normally trusted for record players and HiFi, Technics mightn't be who you think of first for the best truly wireless ANC earphones, but the Technics AZ80 could change your mind.
With the number of choices of truly wireless earphones out in the world today, it has never been more difficult to find a pair that truly suits you. There's just so much to choose from, and while much of it is good, some of it truly stands out.
If you don't mind spending over the $350 mark, brands are willing to dish up the best tech around to keep your ears happy. Great speakers and drivers, active noise cancellation, water resistance, and solid battery life are just some of the things earphones makers are building into pairs these days, all for around or above that price point.
They come from the usual suspects, from the likes of Apple, Bose, Sony, but rarely does HiFi specialist Technics make an appearance. We've seen Technics earphones before, but they've never been quite as groundbreaking and value-driven as other players in the market. Technics makes great gear, but it rarely stands out in the same way as rivals.
That could change this year, as Technics delivers its most compelling pair yet.
The Technics AZ80 may look small, but they pack in some sizeable technology made to stand out. They may even be the best pair you never saw coming.
Design and features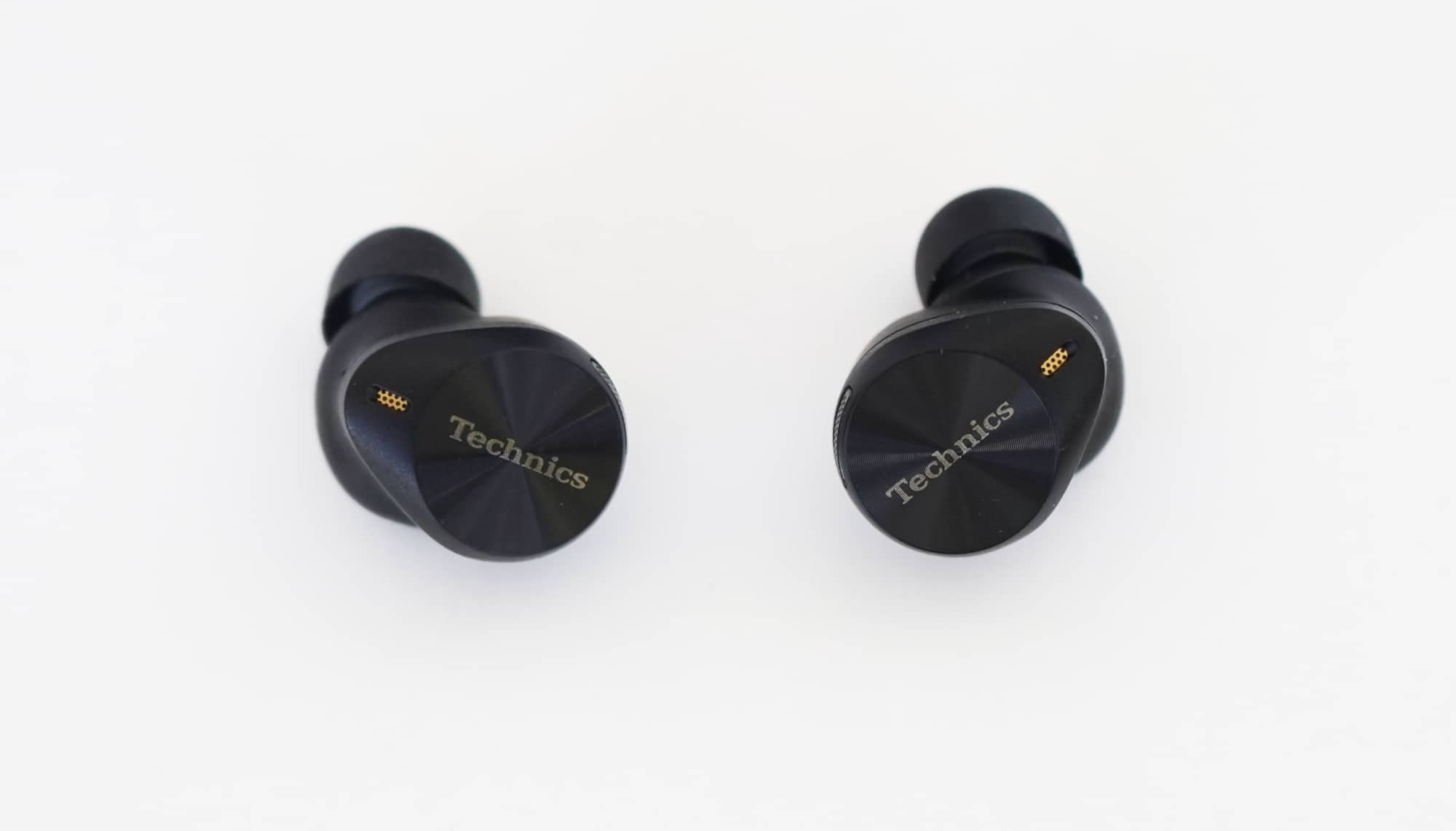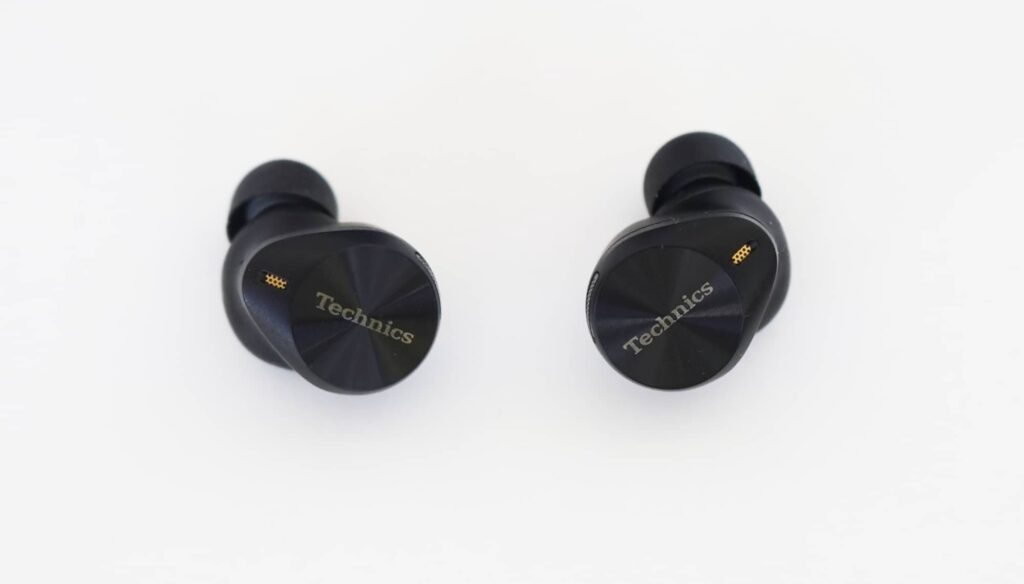 Arriving in a choice of black or silver, the Technics AZ80 won't win an award for design, arriving in an almost-teardrop style that looks a little like a pinched oval or the outline of a skull. This is no cranium, though, and is instead made for your head, or more specifically your ears focusing on the concha in the ear (which is somewhat normal for earphones of this design).
There's a touch panel on the outside of each earpiece, an eartip on the other side, while the inside is dotted with technology, including a 10mm driver and four microphones on each side, with some processing hardware along for the ride, and a 7 gram weight, too.
Technics talks up a battery life of up to 7 hours with ANC switched on in standard AAC mode, while high-res fans will get up to 4.5 hours using LDAC, but you do have a choice.
Technics is also offering one feature we've not seen prior: three-way multipoint. That is to say you can connect up to three devices to the AZ80 at once, with other earphones maxing out multipoint at two. Neat.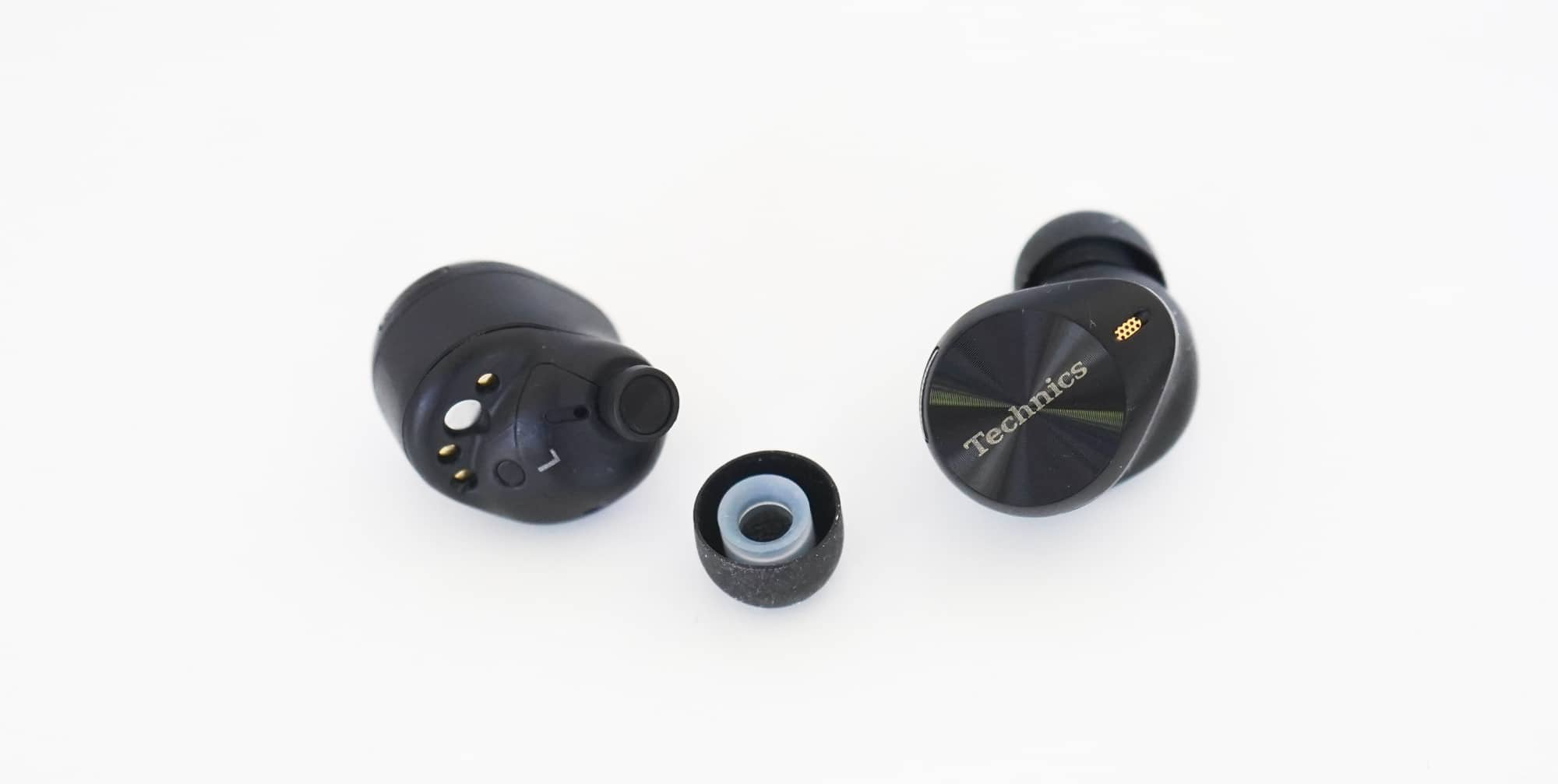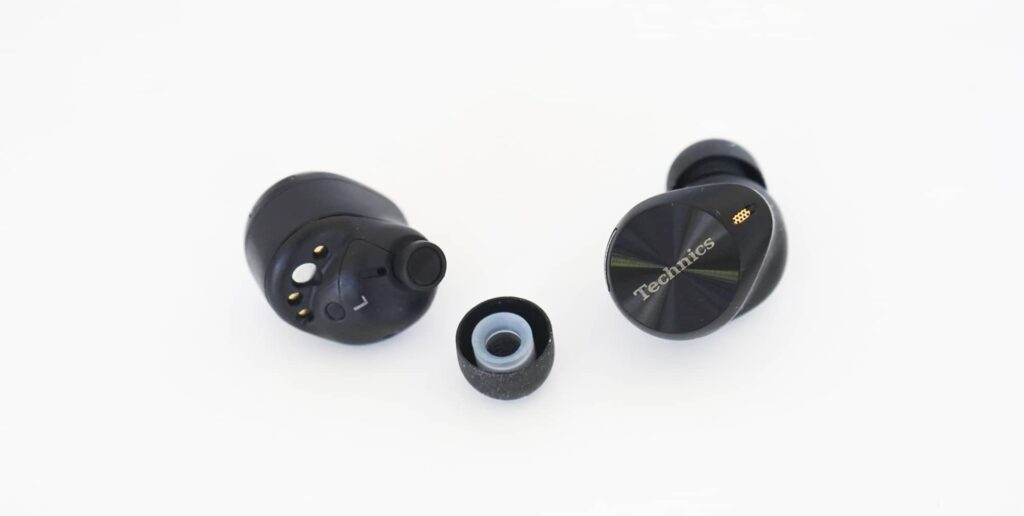 In-use
Another pair of truly wireless earphones with a touchpad, Technics hasn't reinvented the wheel when it comes to how you use these things, but it does at least offer an app to let you tweak how you control them.
Controls are fairly basic for a touchpad — tap once, twice, three times, or tap and hold — with each side doing something, typically for media control, triggering the voice assistant, or changing ANC mode. You can change that in the app, though it's clearly a basic approach to controls and lacks the swipes offered by rivals such as Apple and Bose.
Technics could have done better, and it's a similar situation with the app, which doesn't feel as slick as others.
However, credit does have to go to Technics for one area few earphone makers have pulled off: a fit test.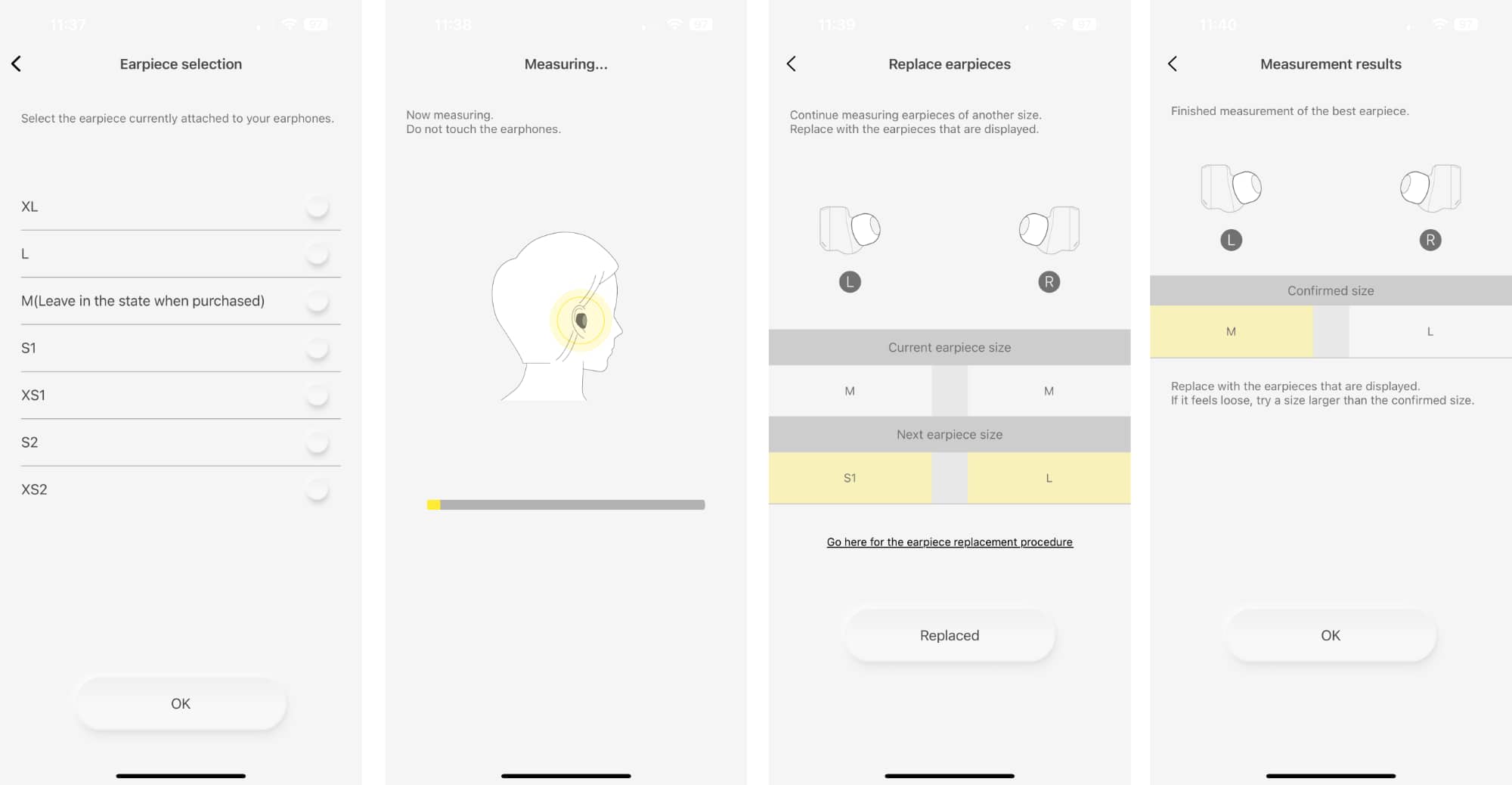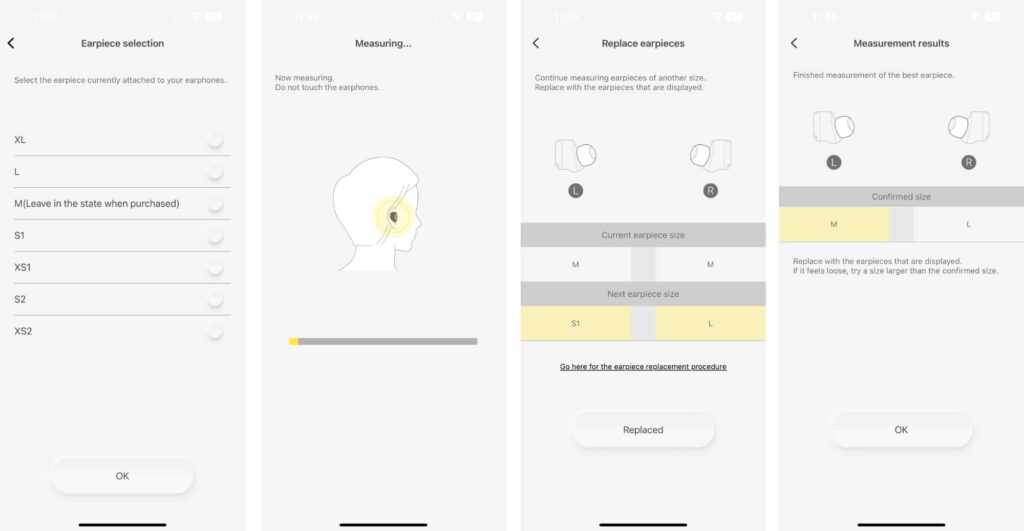 When you open the AZ80 package, a slightly larger selection of tips comes in an almost book-styled package, giving you no less than seven pairs of tip sizes. You'll find two extra small (XS1, XS2), two small (S1, S2), medium (M), large (L), and extra large (XL), and Technics even offers a fit test that has you work your way through the tips to find a pair that works with your ears best.
We've always found one of our ears runs a bigger tip than the other, and that's precisely what the Technics fit test showed with ours, running a sound test with each tip we tried to find a pair that suited our ears better. It's a surprising addition and one that definitely helped to make our earphones sound better in testing.
Performance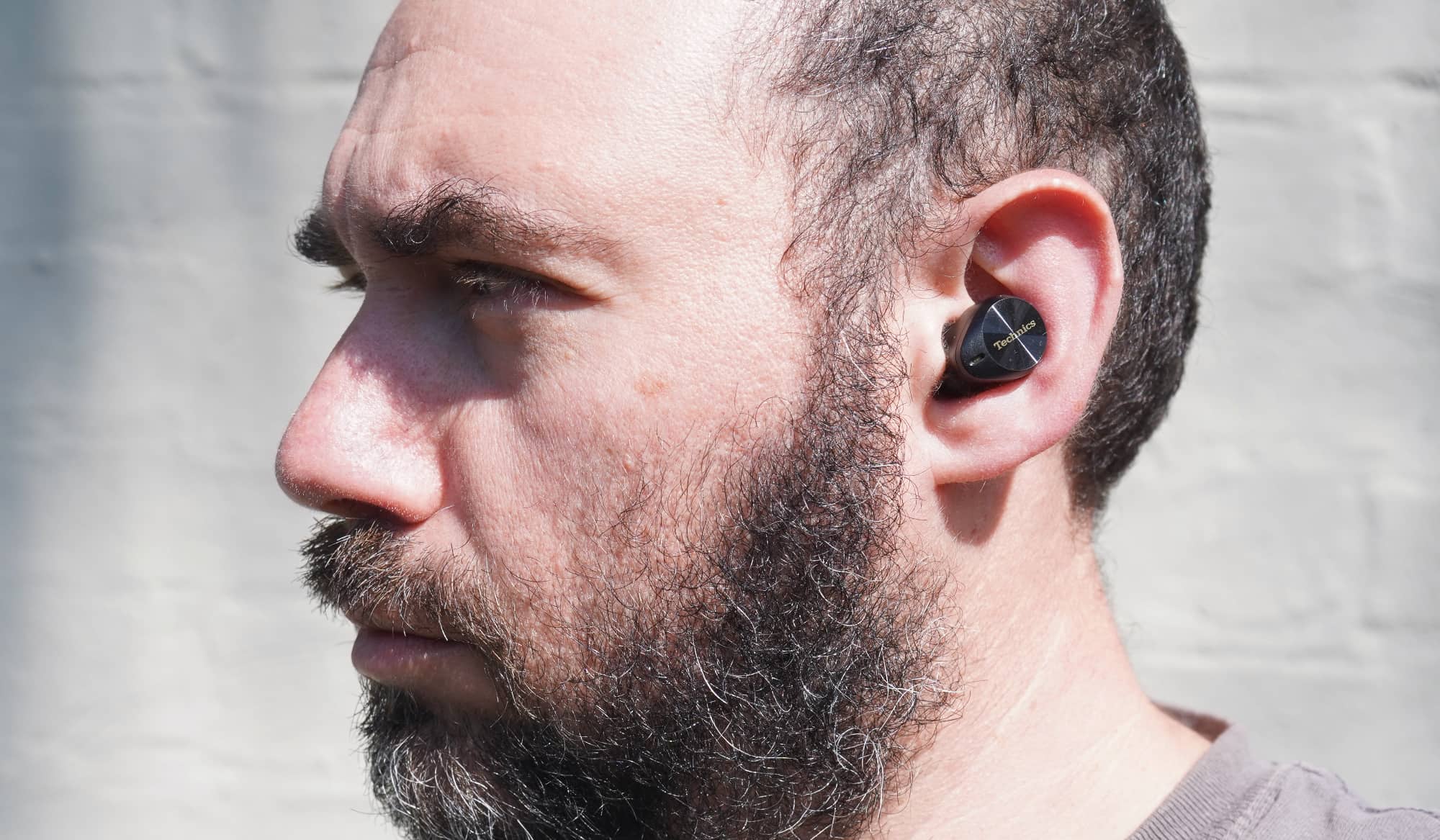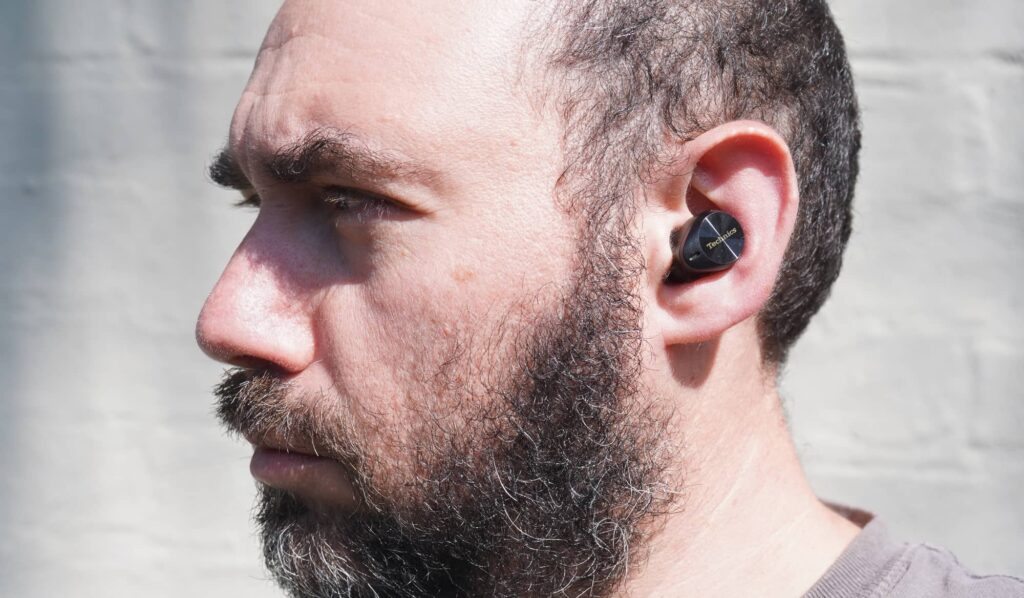 Of course, in testing is the most important aspect of any pair we need to review, and for that, as always, we're diving into the Pickr Sound Test, which you can listen to for yourself. That starts with electronic, delivered in tracks by Tycho and Daft Punk, which shows the AZ80 for what they are: warm.
The initial feeling of the earphones is just that — obvious warmth — with detailed lows and mids accompanied by nice highs. You won't miss out on deep bass here, either, with a good punchy sound, something that continues into the pop of Carly Rae Jepsen, Maroon 5, and Mark Ronson.
Yes, there's a nice sound here with more detail than you might expect earphones of this size to offer, and a general vibe that Panasonic crafted the AZ80 for audiophiles. The mids and lows provide a great soundstage, whilst the detail is clearly there regardless of what we tuned into.
Rock, jazz, classical, and soul, the Technics AZ80 proved themselves as little stunners. Technics is known for audio so we really should have seen this coming, but these are total challengers for the portable audio space.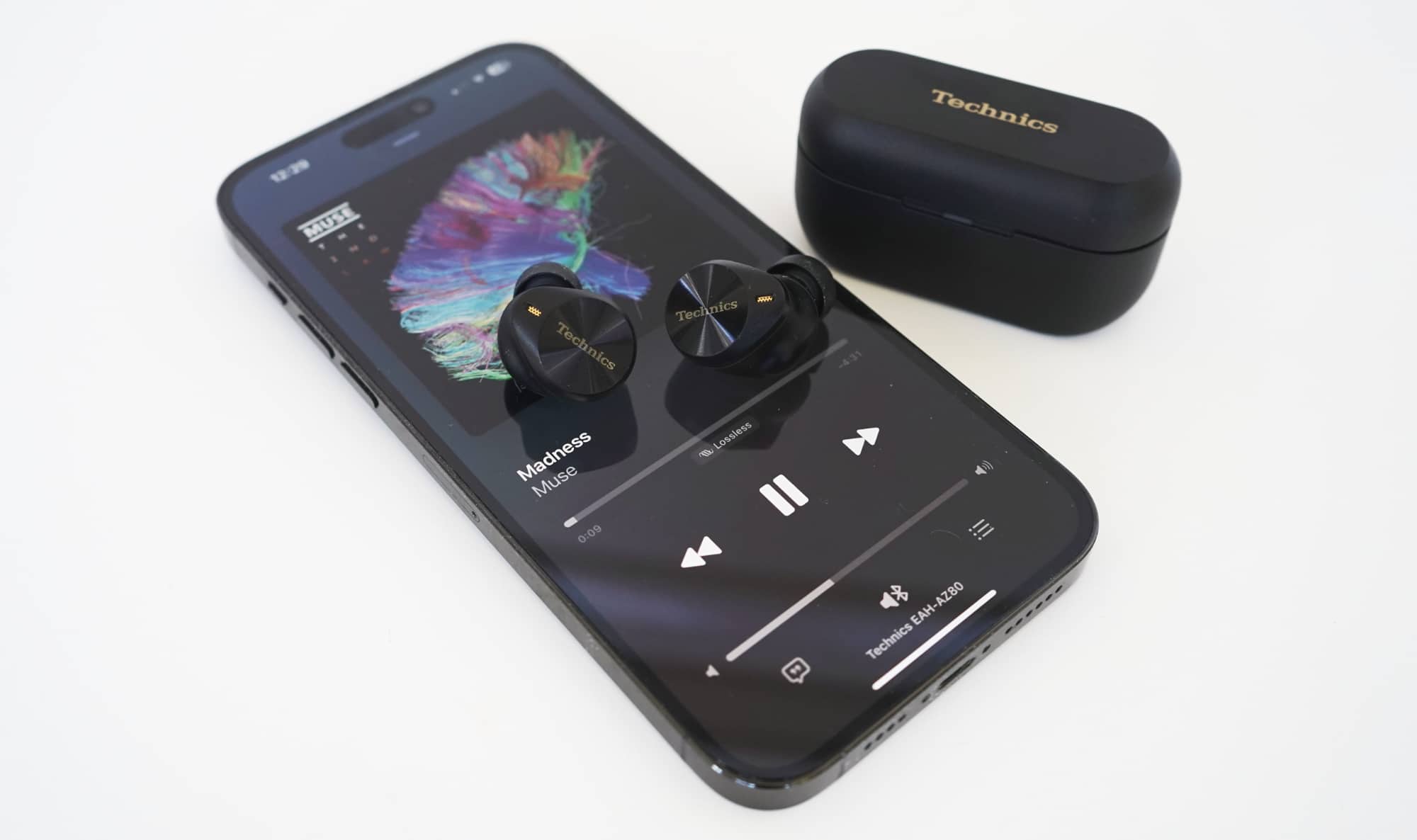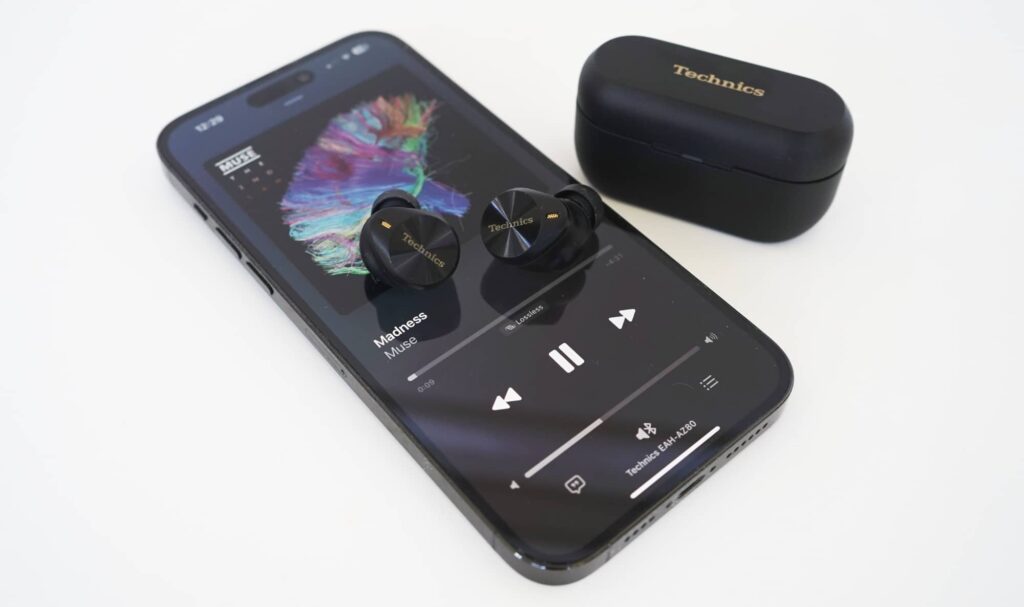 Noise cancellation
It's pretty clear the 10mm drivers deliver on sound in the AZ80, so what about the active noise cancellation?
To handle how isolated you are, there's Technics' dual hybrid noise cancelling technology, which uses mics at the front and back to listen to the sound and quell what it can, sealing you in a bubble.
In theory, that sounds great. We love bubbles and we love microphones, and the more mics you have for this purpose, often the better.
The result isn't quite as up there as others, though, it's not bad. Sitting on the train found little noise getting in, but some rumbles that other high-end earphones managed to quell did leak in. They're minor and the result is quite high: the ANC is better than expected, but doesn't quite match the algorithmic excellence of other brands.
One area that works well is with Technics' "JustMyVoice" technology, which uses eight microphones all up on the AZ80 to isolate your voice against background sounds such as wind, essentially suppressing noise and highlighting your voice as you talk. You can trigger the tech and train it using the app, which also works as a neat demo, too.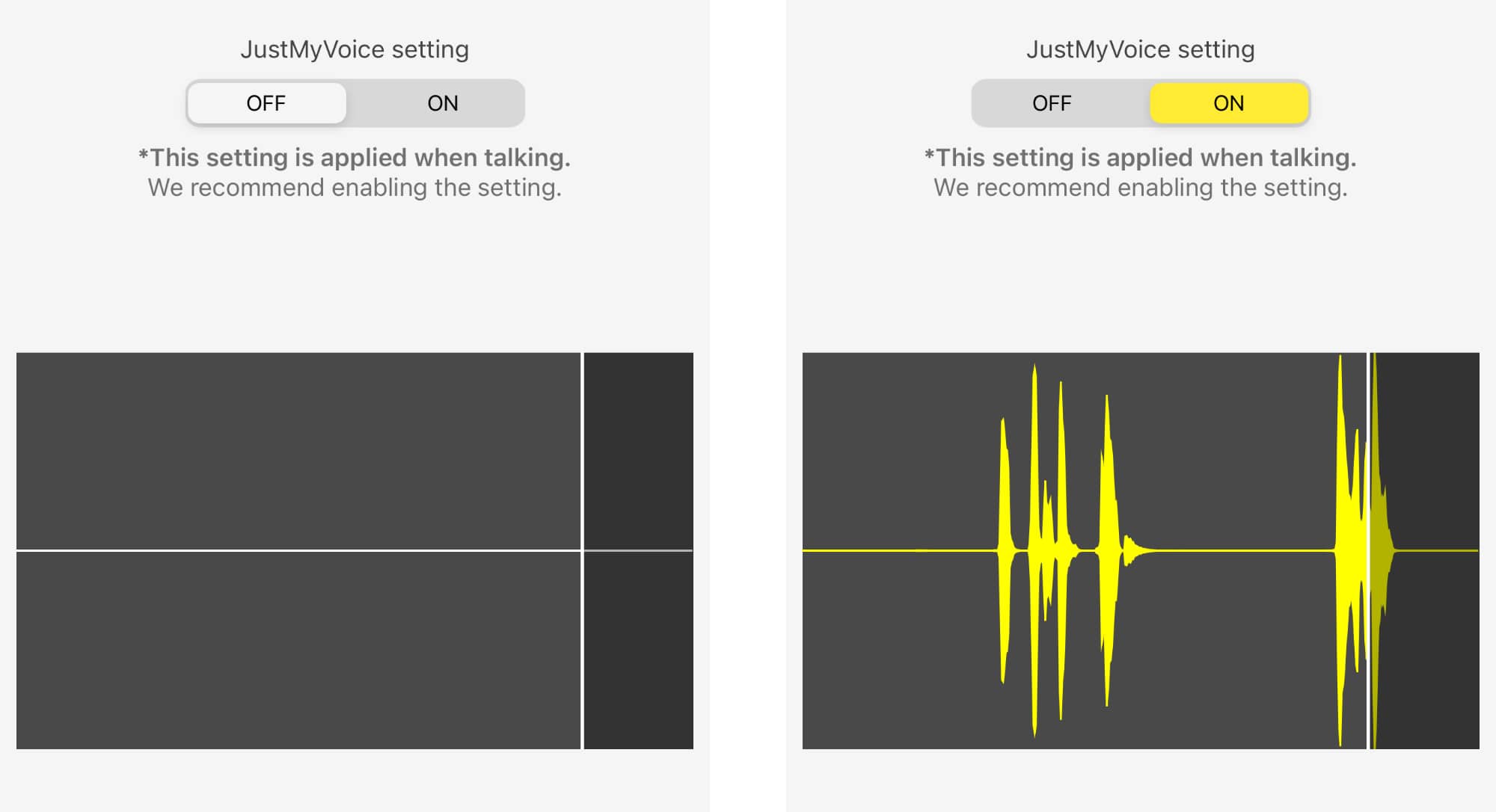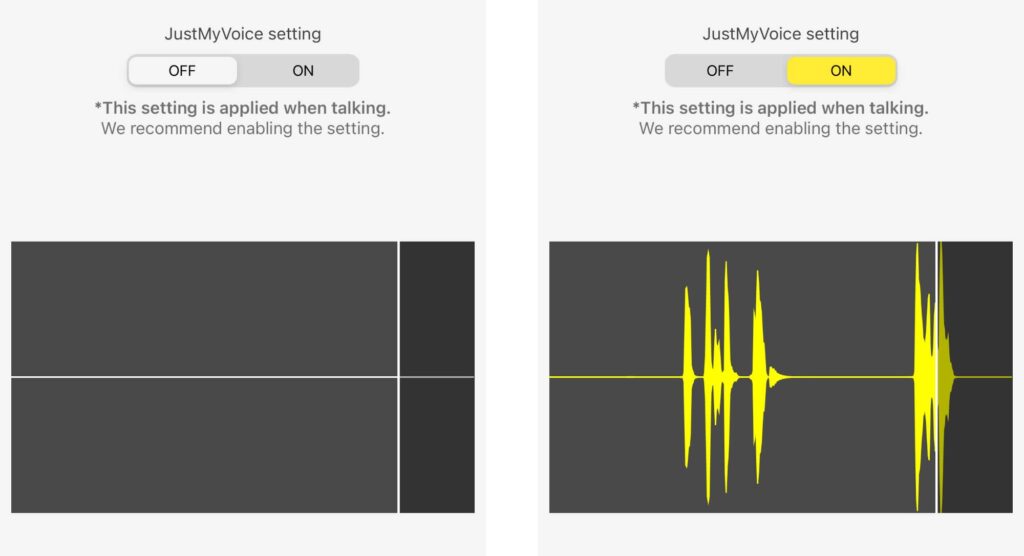 Battery
Listening to the AZ80 earphones all day will see you hit roughly 24 hours of battery life, though not all at once.
To Technics' credit, the battery life hits 7 hours before you need to throw the earphones in the case. After that, you'll get a little more than two more charges from the battery in the pint-sized pill-box that is the AZ80 case, maxing out at 24 hours with ANC on in standard playback, though it does get cut back to 16 hours if you opt for the higher-res LDAC mode.
Overall, that's not bad but also not brilliant. Some ANC earphones can hit closer to the 30 hour mark all up, leaving Technics in the position of acceptable for the pair.
And hey, the charging case supports wireless charging, too, so that's a plus.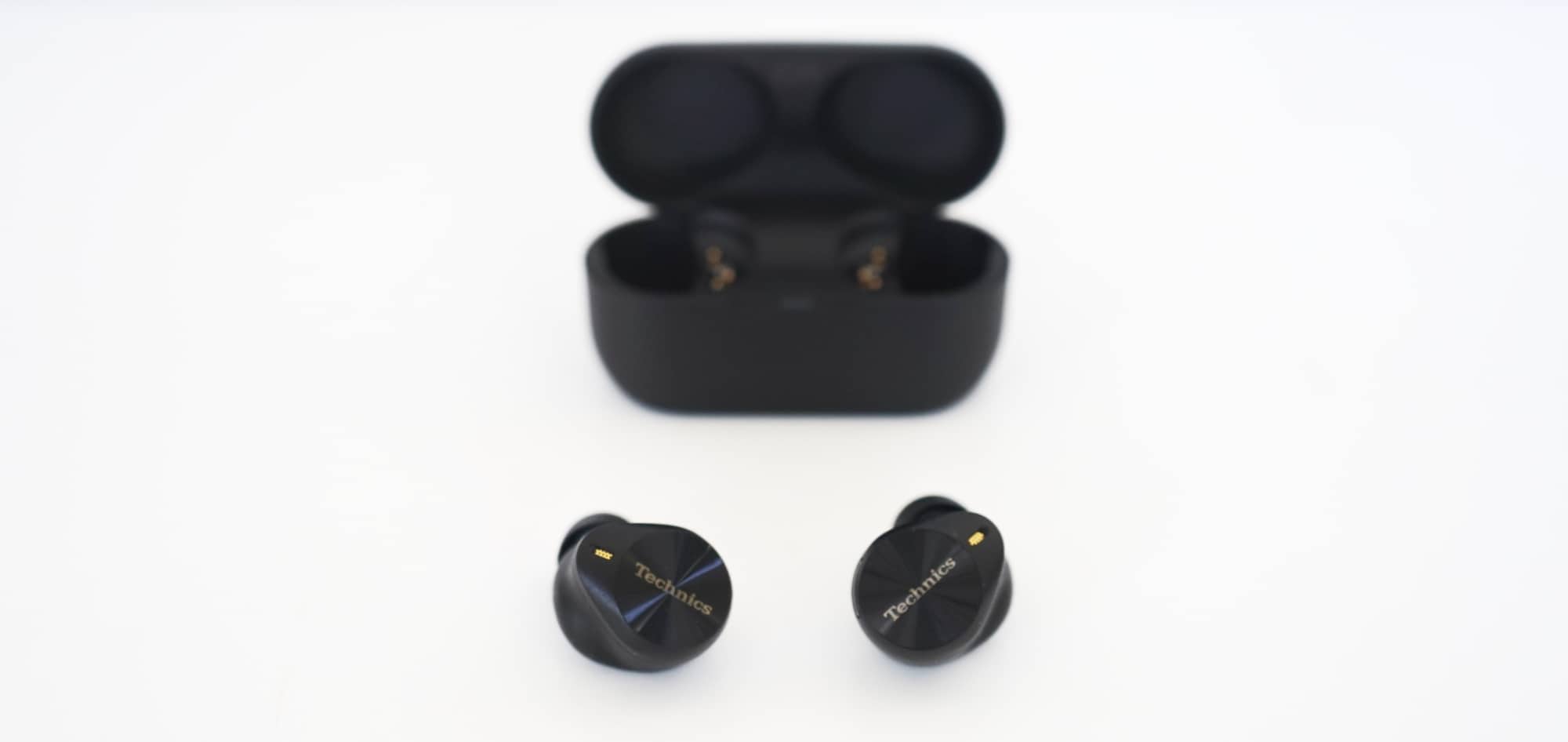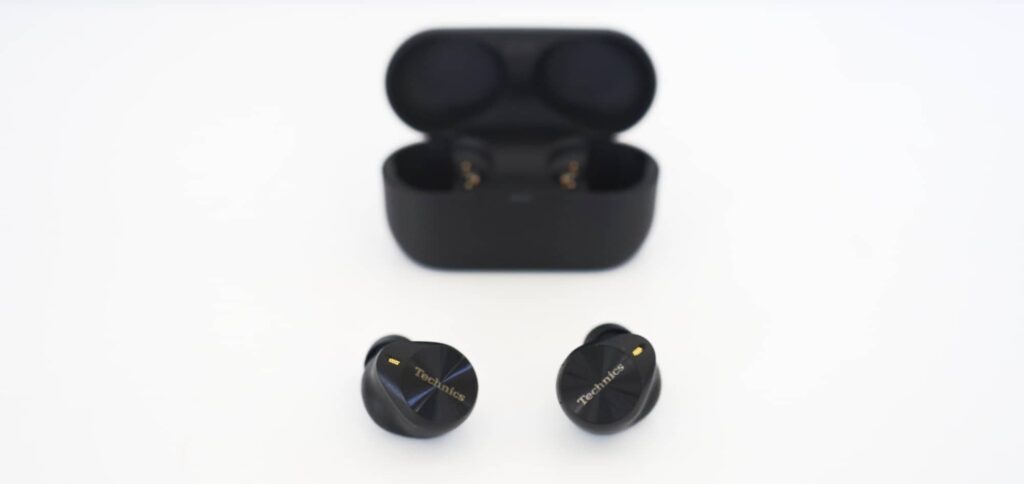 Value
The price is where we get stuck on the AZ80, because at $499 in Australia, Technics is punching well above its weight.
You technically get almost all the fix-ins and features every other pair of noise cancelling earphones offers, and the sound Technics delivers is excellent, too. The three-way multipoint is a surprise no one else offers, giving Technics some sense of an edge.
The problem is that it's not a hundred bucks worth an edge, especially against the competition.
Technics AZ80 vs the competition
Technics isn't just playing against the $399 AirPods Pro 2nd-gen, either, though that is clearly an obvious target. There are also the $419 Sony WF-1000XM5 and the $429 Bose QuietComfort Earbuds II, soon to be replaced by the $449 Bose QuietComfort Ultra Earbuds. Denon also has its newly rebranded NuraTrue Pro model in the Perl Pro for $549, so they're more expensive, but ANC earphones that cost more than $429 seem to be rare at the moment, and Technics isn't in a good place charging nearly a hundred more than the competition.
That's a problem, because as good a sound as the Technics AZ80 offers, it's not worth that much more. All three of the obvious competitors — Apple, Bose, and Sony — deliver better noise cancellation and just as good a sound, and they all manage to cost less overall.
What needs work?
So what needs work? The pricing.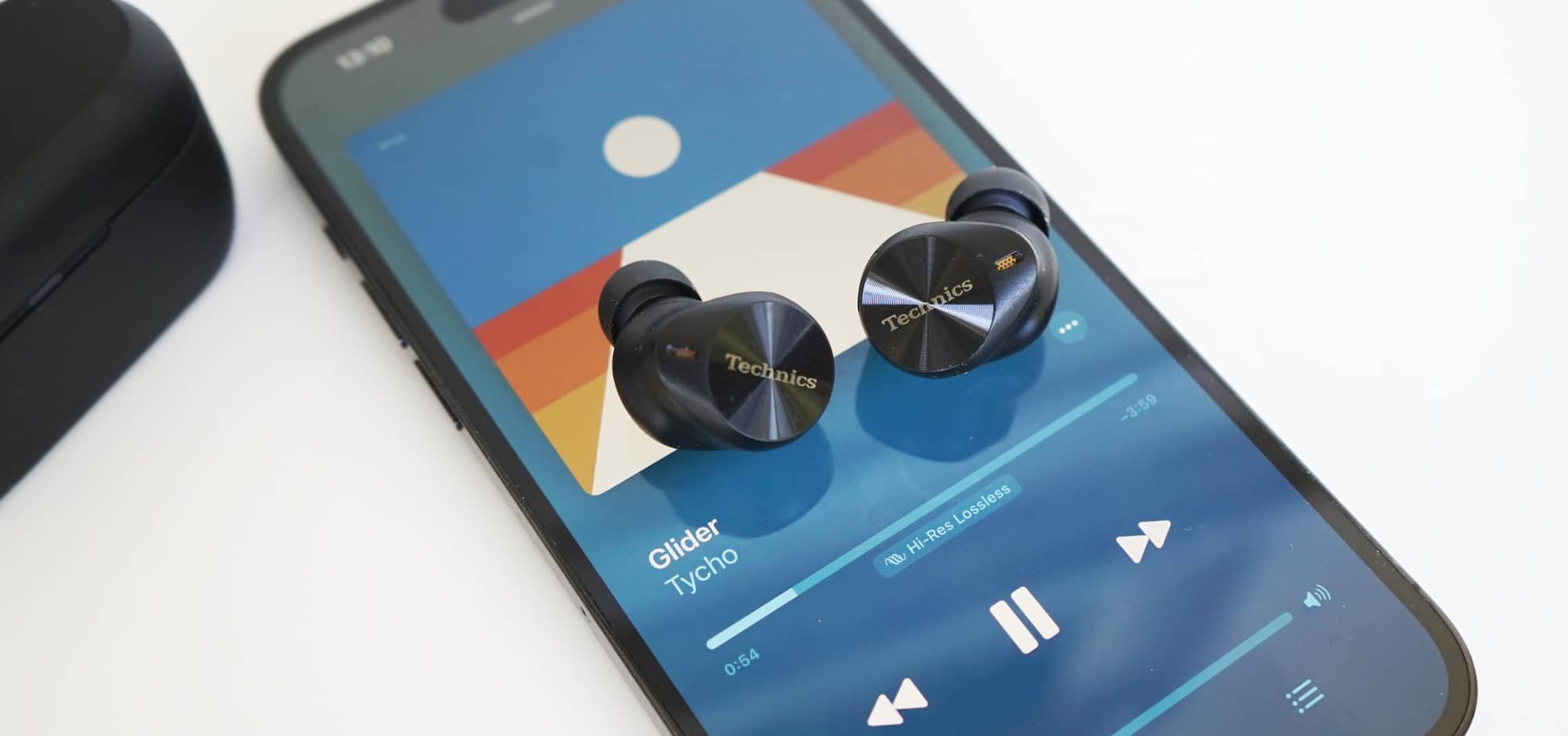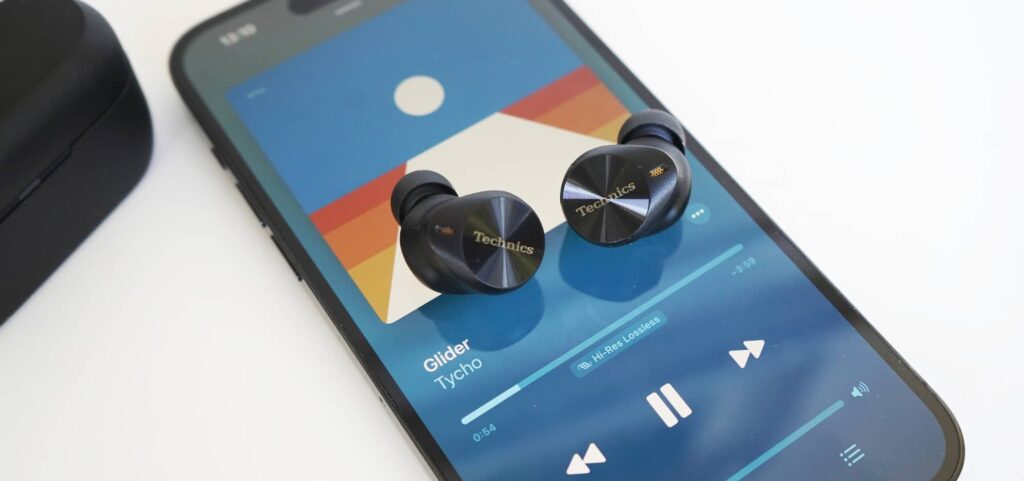 At the time the AZ80 was reviewed, street pricing was the same as recommended retail pricing, meaning these $499 earphones were only found at $499. That's too expensive for what's on offer.
Price them a little lower, please, Technics. Set them at $399 to $419 max and you might just have a pair of earphones that offers competition.
And maybe add some of the features competitors are offering, such as improvements to the noise cancellation and support for spatial audio in some form or another. Granted, we're not totally enthused with Sony's take on spatial audio in the WF-1000XM5, but it is something, and they manage to cost less.
It's worth pointing out that spatial audio is hardly a make or break feature at the moment, and not something people will necessarily care about. But the price still stuns us here, and given there's just as good if not better options below what Technics is charging for the AZ80, it's difficult to move from this hill.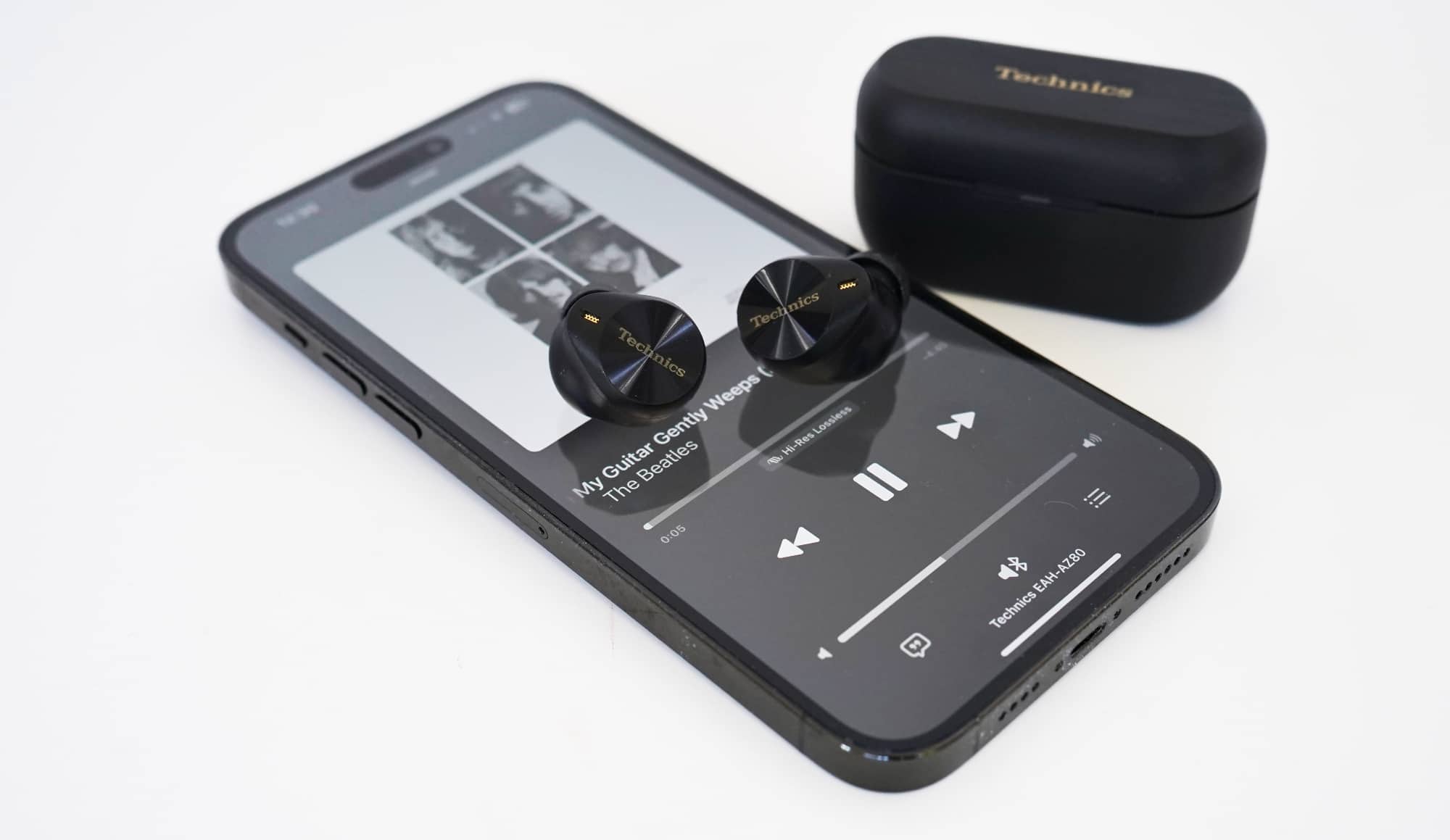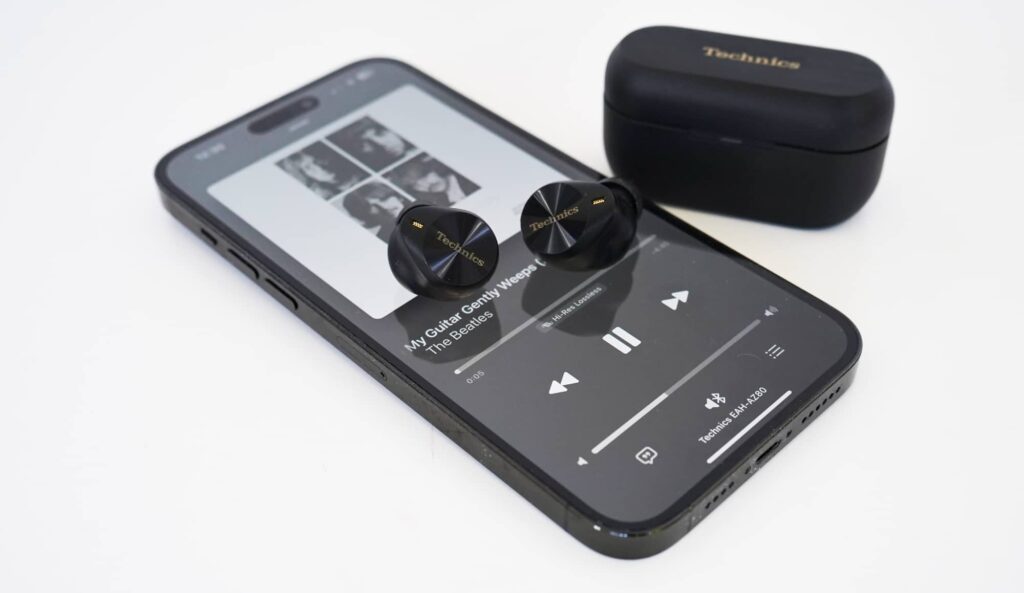 Final thoughts (TLDR)
It's always nice to see competition, especially when it comes from a company with established audio heritage, which Technics definitely qualifies as. Whether you know the brand from its decks or its high-end audiophile goodness, Technics knows audio and it does great gear.
And these are an example of that. The Technics AZ80 sound fantastic and deliver for people who love music.
But that price. We're stuck on that price. More expensive than the competition and offering very little to really stand out as a reason why, the Technics AZ80 are great, but lack the critical thing that makes them better.
These are great earphones in search of a better price tag. The AZ80 are challenging the best earphones for sure. They just need some work on the value side of things.
If Technics were to shed some of the dollars and cents to make room for more marketing sense, the AZ80 would be so much easier to recommend. At $499 in Australia, however, these are fantastic earphones priced a little too high.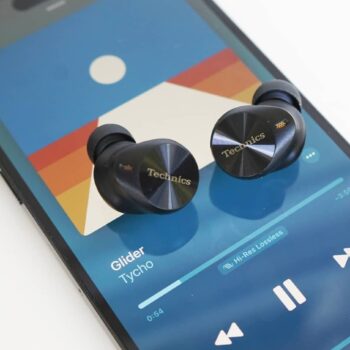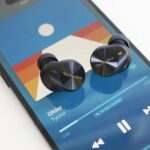 Technics AZ80
The good
Excellent sound
Handles LDAC for higher-res audio
App offers a fit test process and extra tips
Three way multipoint is unique
Water resistant
Wireless charging
The not-so-good
App could be more polished
More expensive than the competition
No support for spatial audio