More noise cancellation choices from the company that practically invented the category, as Bose brings the competition.
It's been a little quiet from Bose in the past few years, at least as far as active noise cancelling headphones has gone.
Even though the company released what is arguably one of the best pairs of truly wireless ANC earphones last year in the QuietComfort II Earbuds, a pair we thought was one of the best of the year, it's been comparatively a little relaxed with its over-ear models, the QuietComfort and Noise Cancelling 700 headphones.
Those over-ear and around-ear designs haven't been updated in so long, we've seen competitors offer plenty in between. Take the QuietComfort 45, a pair that popped up in 2021 and was essentially a remake of the QC 35 with a few tweaks. Even that was more recent than the Bose 700, which saw release four years ago in 2019, practically an eternity in headphone releases, especially as rivals offer new models ever two years or so.
That's a long time between releases, for sure, but it seems that Bose has been working on something new as it announces three models to kickstart a return of the QuietComfort.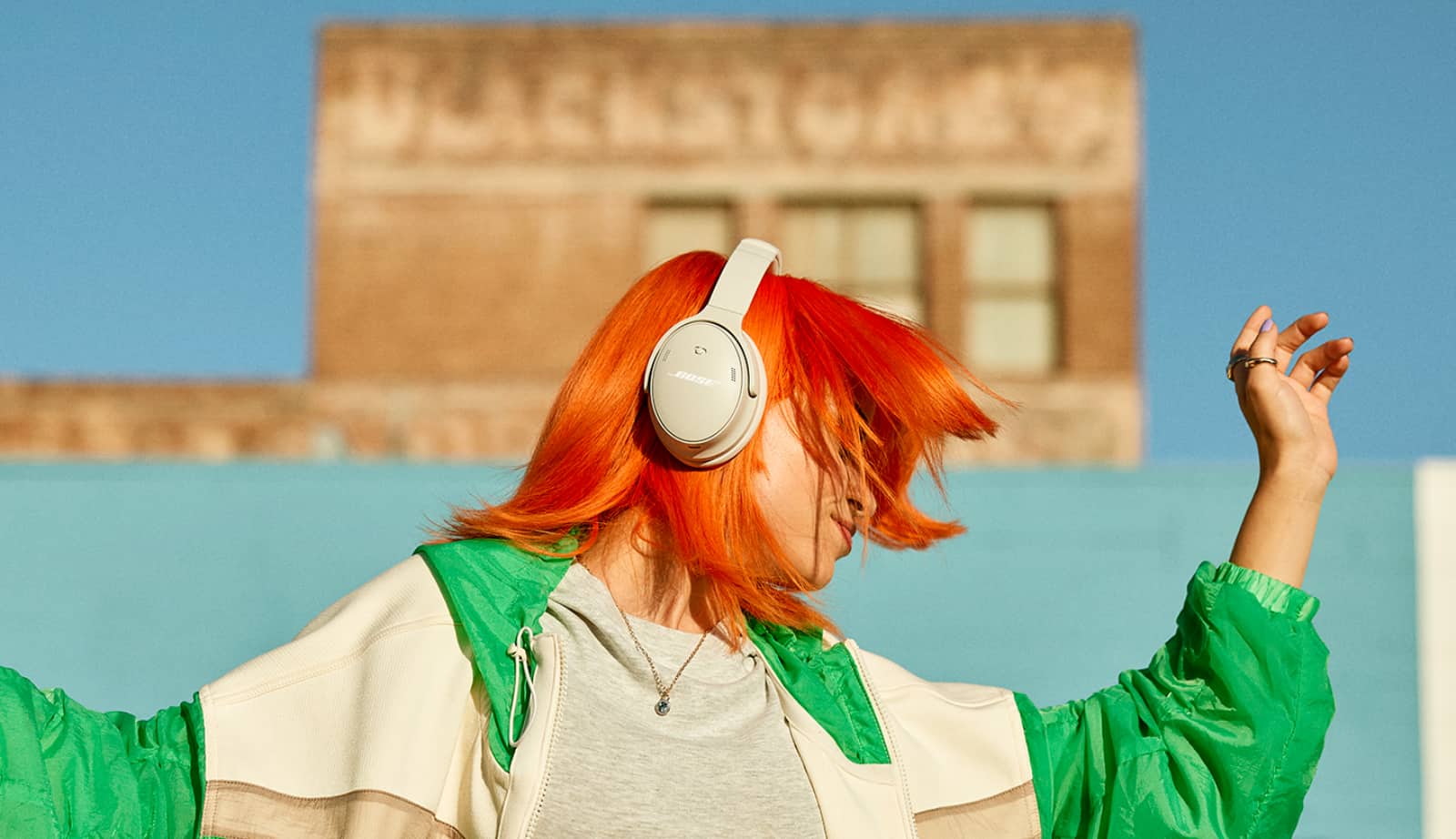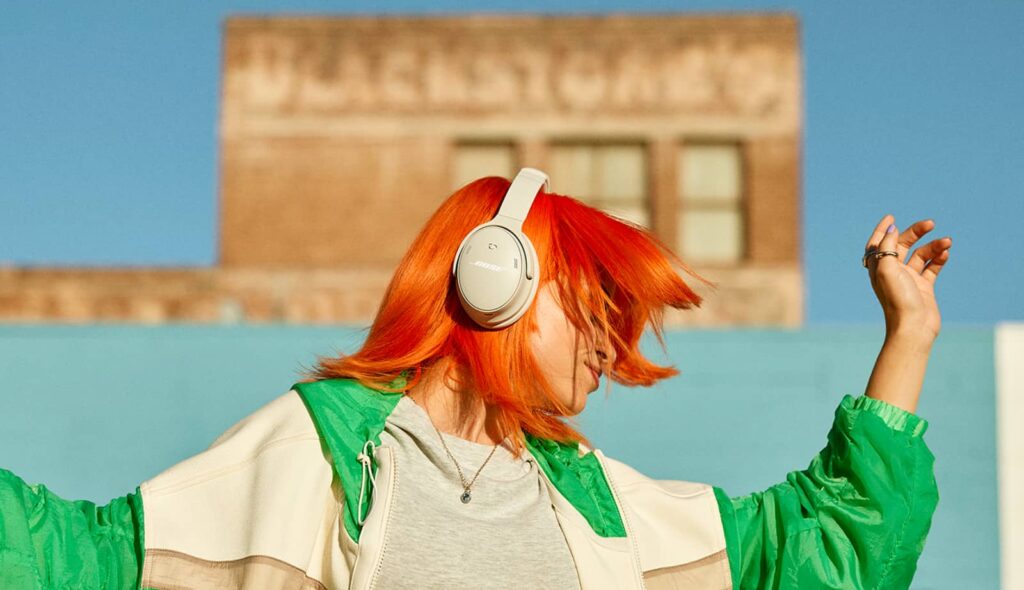 Officially, the new QuietComfort models will lack the numbers, and we can probably guess why: between the hard-wired 25, the wireless 35 and 35 II, the recent 45, the options of QC Earbuds I and II, and the Noise Cancelling 700 headphones, Bose has offered quite a few active noise cancellation styles in different numbers, and very little of it makes sense.
We store this in our head, and it's probably taking up space for something valuable, but regular consumers shouldn't have to worry about whether a 45 is better than a 700, or if their next logical sequence is going to be the one to buy. That's confusing enough.
So Bose is ditching the numbers and going to words. Words are easier, right?
There will be regular QuietComfort headphones and more impressive QuietComfort Ultra headphones, making its gear just that much easier to understand.
In the regular QuietComfort, Bose will launch what are updated Bose QC 45 headphones (see how much easier that is to just call it "QuietComfort"?), replacing the headphones with the same comfort and design, now offering custom modes for ANC, multipoint Bluetooth 5.1, and up to 24 hours of battery life using USB Type C charging. There's even a cable with a microphone on the cord.
In Bose's "Ultra" models, the choice is either for an over-ear pair of an in-ear earbud option, but the tech and idea behind them is similar, basically letting you know that QuietComfort Ultra is the more premium QC offering.
What makes them "ultra"?
That appears to be improvements to ANC and spatial audio, the latter of which Bose calls "Immersive Audio", which is essentially an always-on headphone converted version of the spatial you might have heard about. Handled by some proprietary signal processing and an Intertial Measurement Unit sensor installed in the devices to track position in space, Bose will move the sound where you go, giving your head a position in the soundstage.
If it sounds like spatial, you're on the money, though it also sounds like Bose is doing the heavy lifting for all sound providers, which may mean the Bose QC Ultra devices work more like how Jabra's Elite 10 delivers spatial, emulating the effect rather than truly taking a Dolby Atmos track and playing it.
For most people, this will likely be enough, especially if it opens up spatial beyond Apple Music, working on Spotify as well, but you don't need to listen to with immersive audio, either, can switch to "still" for when you want the audio to stay in one place.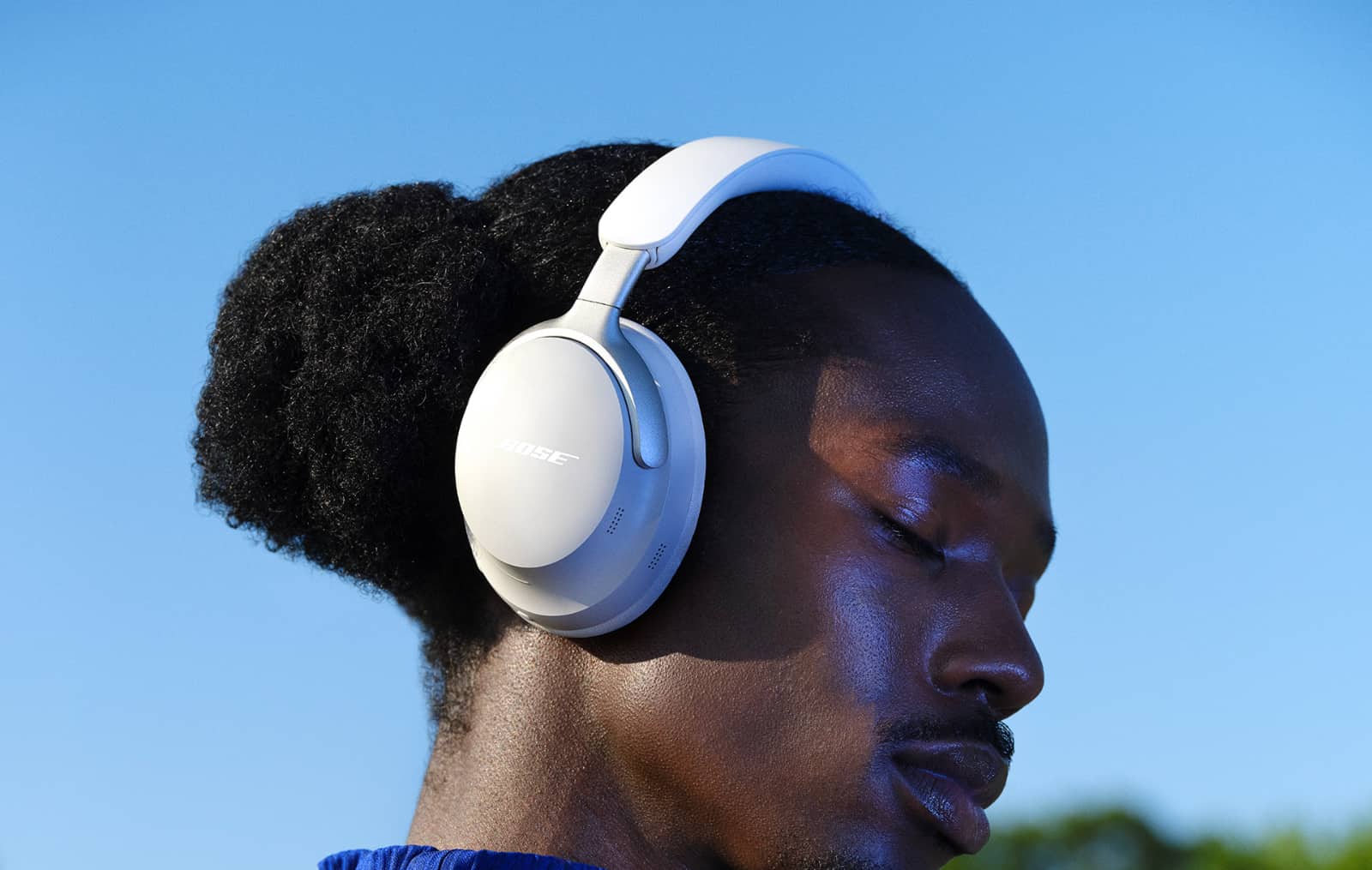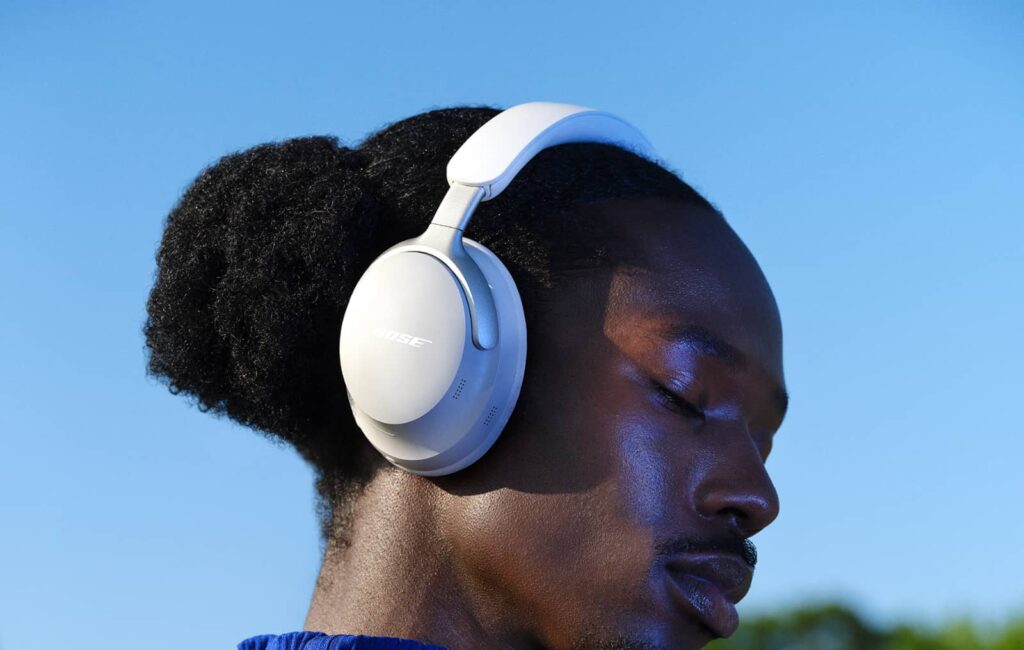 Outside of Bose Immersive Audio, the Bose QuietComfort Ultra headphones replace the Noise Cancelling Headphones 700 as the premium model, offering a re-engineered ANC system that improves noise pickup and even works with microphones to reportedly differentiate your voice from nearby sound, picking up on you versus the crowd.
There up to 24 hours of battery life without immersive audio, up to 18 with it, USB C charging, while controls on these headphones will be touch-based, too.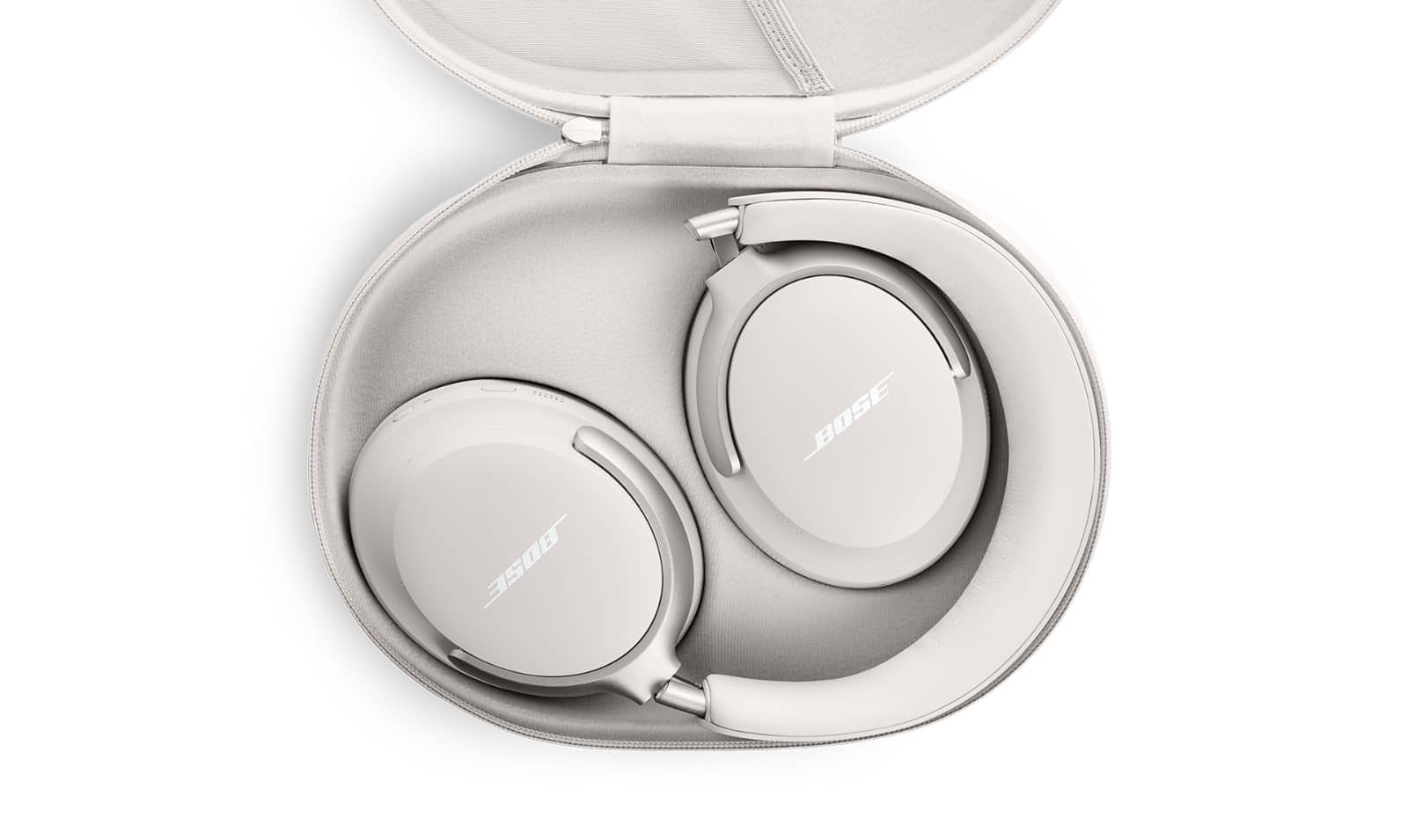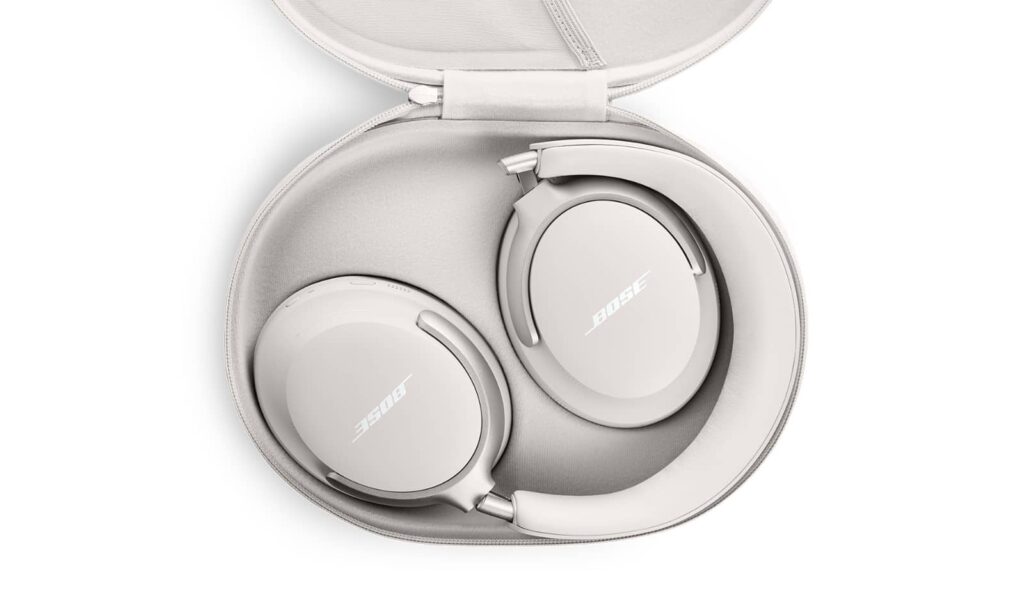 Bose is also keeping support for a wired cable if you need to plug in physically, those sadly it's still that 2.5mm variation the company keeps using, but at least it's keeping a foldable design for easier portability.
The smaller variation of the QC Ultra will be the Bose QuietComfort Ultra Earbuds, and these essentially replace last year's excellent QC Earbuds II, updating the tech for what's inside the aforementioned QC Ultra headphones.
Included is the excellent ANC technology, IPX4 water resistance, and support for immersive spatial audio, while Bose has refreshed the look with some new paint jobs and tightened the fit on the stability bands of the earpieces themselves.
There's also a new wireless charging case cover, but it's a $79.95 optional extra that nicely is compatible with the QC Earbuds II if you have to have it.
Pricing for the rest of the range does show Bose is going for the clear market winners right now: Sony, Beats, and Apple. Technically, they're a little higher, even, though given street pricing has yet to materialise, this could change quickly.
As such, the premium Bose QuietComfort Ultra Headphones are set for $649.95 in Australia, the Bose QuietComfort Ultra Earbuds for $449.95, and the standard QuietComfort Headphones replacing the QC 45 for $549.95.
We can see the competition in the QC Ultra options, with the $649.95 QuietComfort Ultra clearly aimed at the Sony WH-1000XM5 and the QC Ultra Earphones at the Sony WF-1000XM5 and Apple's AirPods Pro 2nd-gen, but the $550 of the standard QuietComfort headphones seems like a mid-way price point made to force people to upgrade to the better Ultra model.
Regardless, you'll find all three in stores across Australia in October.