The first phones of 2023 are here, and if you've been curious to see how big Samsung can take its iPhone competitor, you'll be in for a big surprise. Almost literally.
The phrase "go big or go home" may as well have been the mantra and slogan for the Samsung research and development team, which recently launched a massive 200 megapixel camera sensor, and shock horror has it ready for a phone.
A big new Galaxy "Ultra" model is here for another year, a range that basically delivers the most features provided you're happy with using a massive screen, while Samsung offers a slightly lower set of features for folks who want something smaller.
That's a taste of what you can expect in the Galaxy S23 range, which like last year's S22 range will cover the S23 and S23+ for the smaller models, while the big boy will be the S23 Ultra.
What can you expect in these new phones? Let's take a dive in and find out.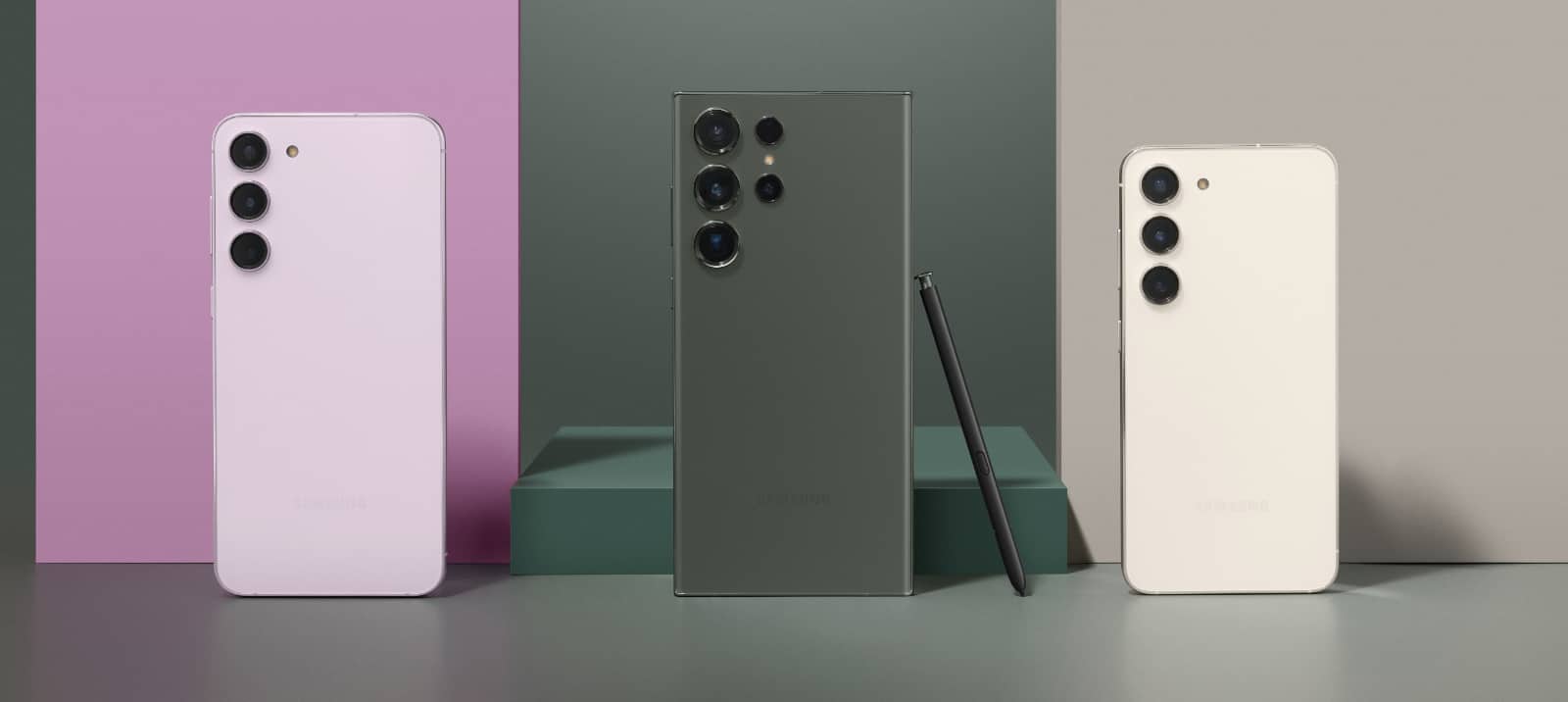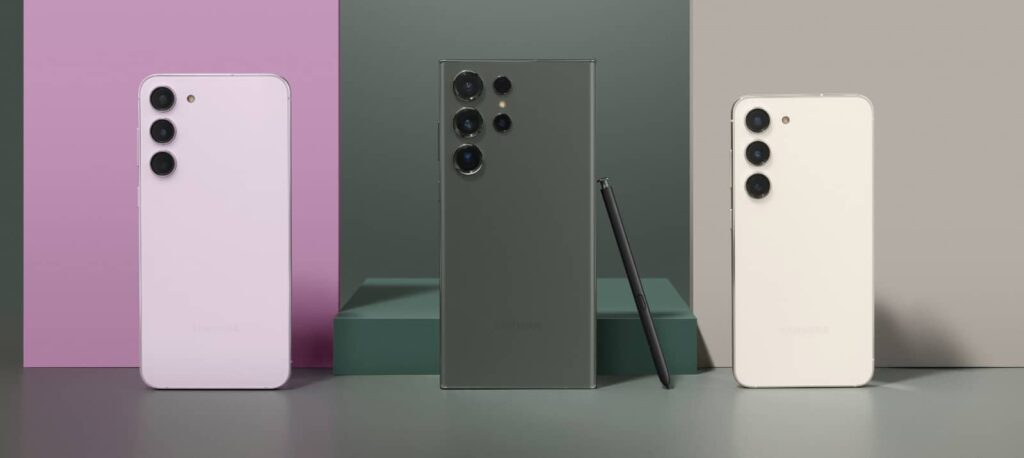 Samsung's S23 Ultra and the biggest phone camera
At the high end is an update to what worked in the S22 Ultra, arriving in the S23 Ultra. Upon first glance, it doesn't seem like much has changed, with the same big curved screen with pinched edges, a design that looks a little different from the flat sides of its siblings (more on that in a moment).
The look is clearly the same, and Samsung is keeping the S-Pen under a 6.8 inch Dynamic AMOLED screen with a 120Hz refresh rate, which is one of the fastest big screens around.
Under the hood, there's the latest hardware, sporting Qualcomm's very new Snapdragon 8 Gen 2 chip, either 8 or 12GB RAM depending on how much you spend, and support for WiFi 6E, Bluetooth 5.3, and 5G LTE over sub-6 (Samsung Australia confirmed an mmWave would not launch locally).
Most of this looks the same as what you might have seen last year, complete with wireless charging, water resistance, and a big 5000mAh battery, but the camera does change things.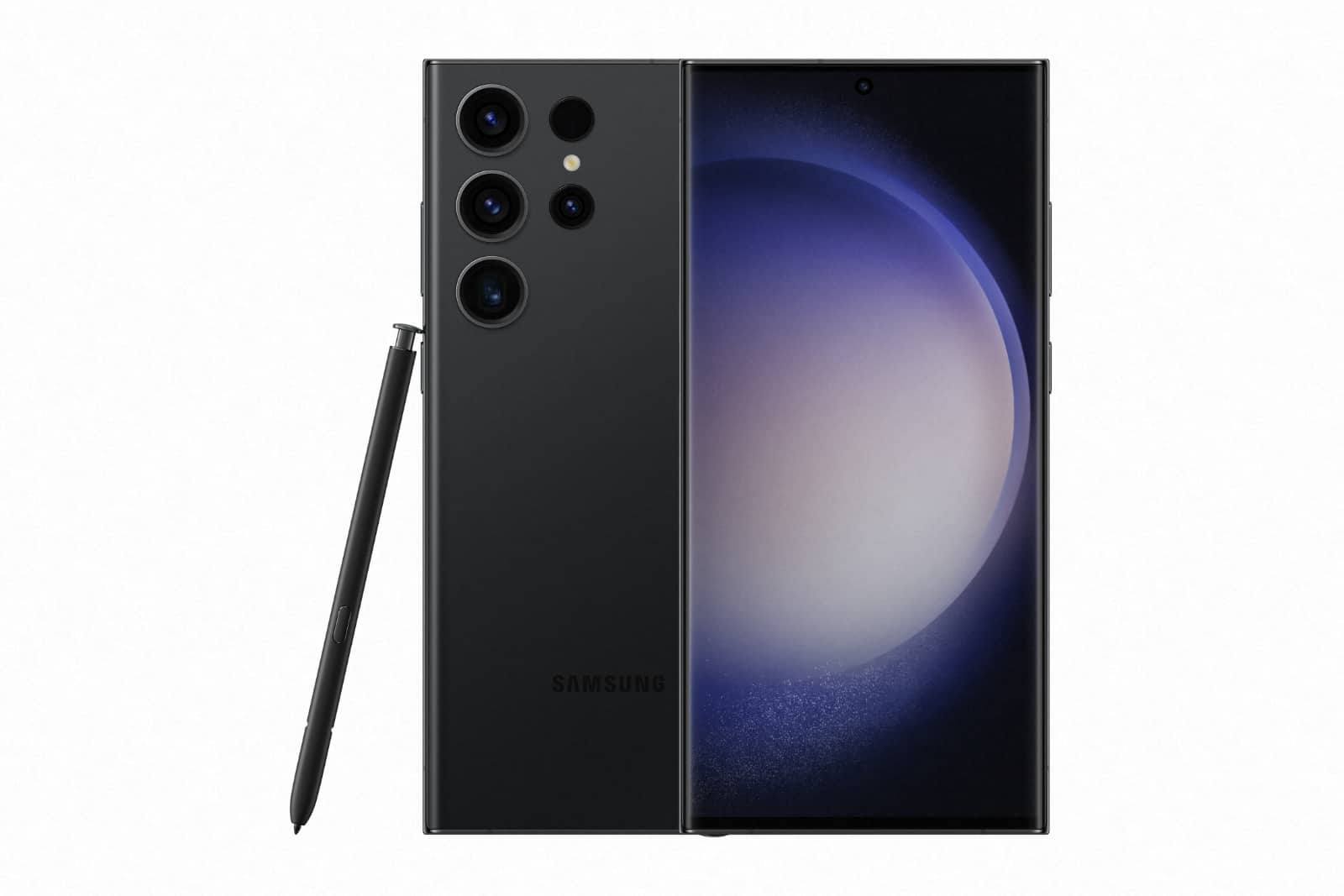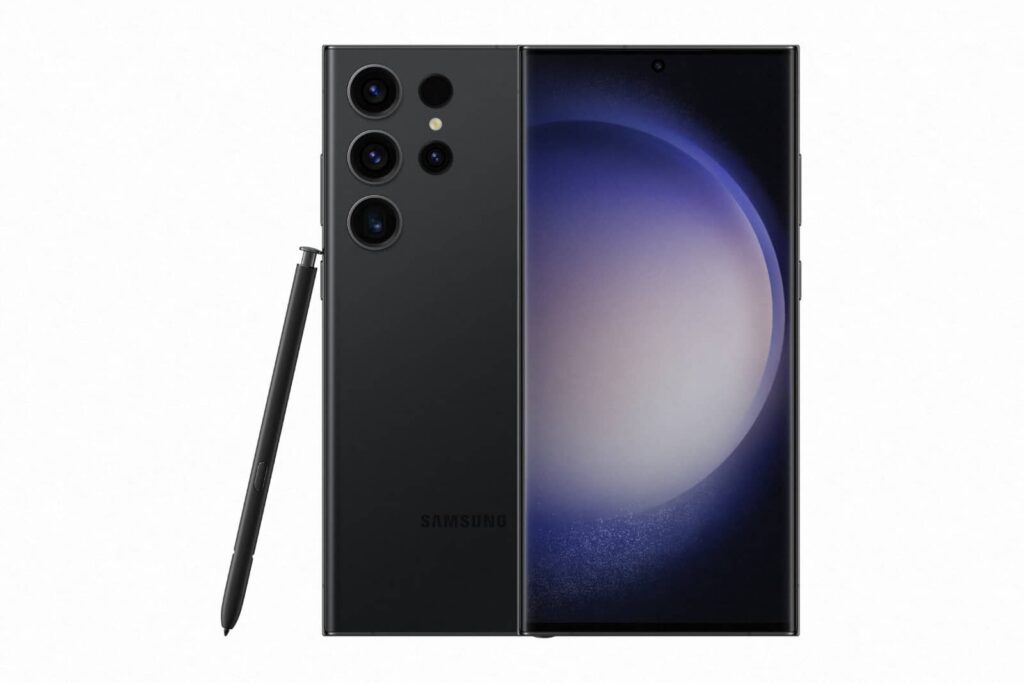 While the 108 megapixel camera in last year's model joined a few more, this year's S23 flagship heralds the introduction of what may well be the biggest phone camera of any phone yet.
Featuring a whopping 200 megapixels, the F1.7 main wide camera is a staggeringly big camera, able to capture at 50 megapixels and 12 megapixels, and essentially turn that big sensor into a more low-light friendly machine.
To put it simply, if you capture at 50 megapixels, you're using four pixels for every one, while a lower capture can use even more. While we've not tested the hardware, if Samsung's Pixel Binning works at 12 megapixels down from a 200 megapixel sensor, that's an impressive 16 pixels for every one. Yikes.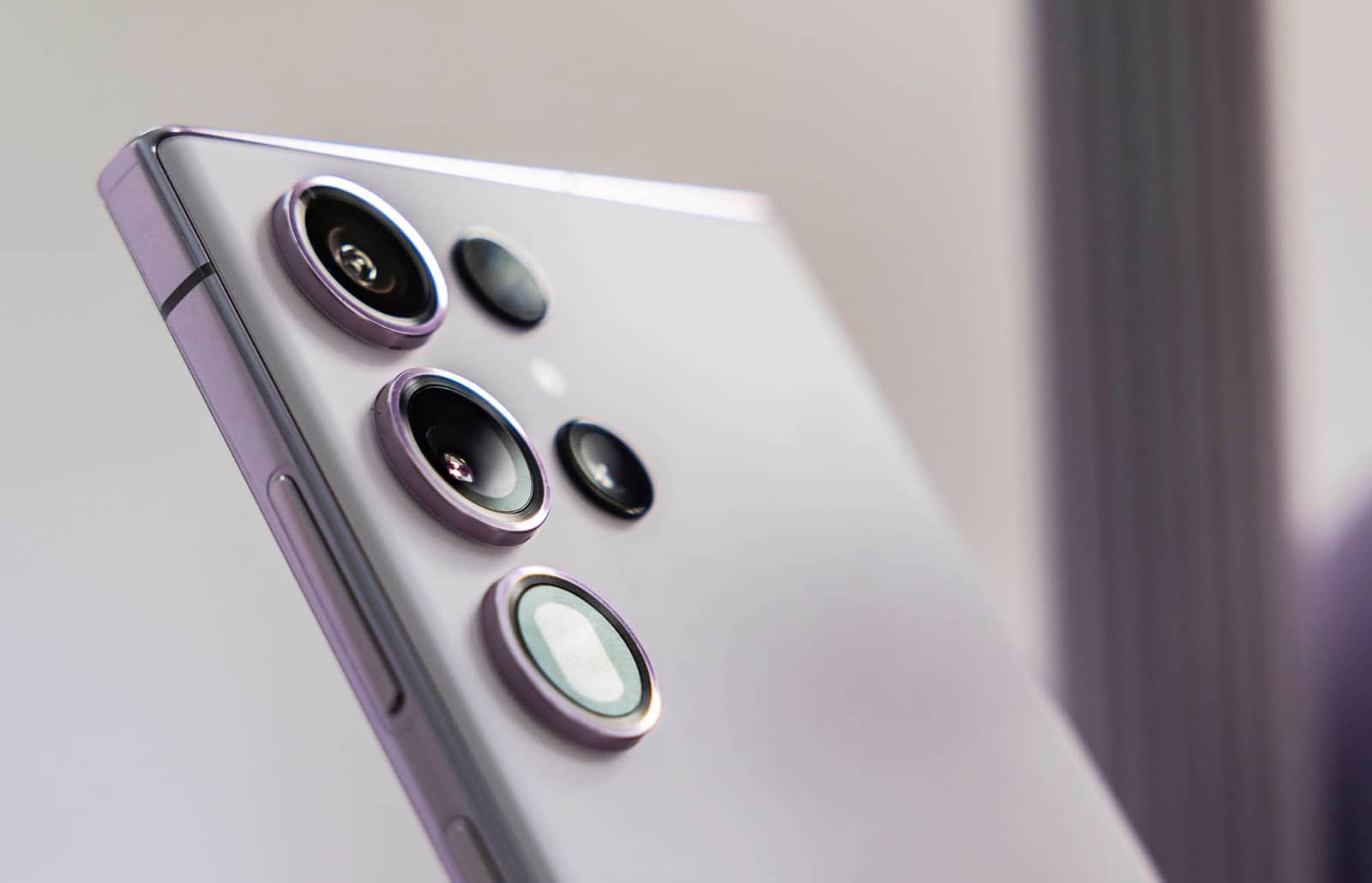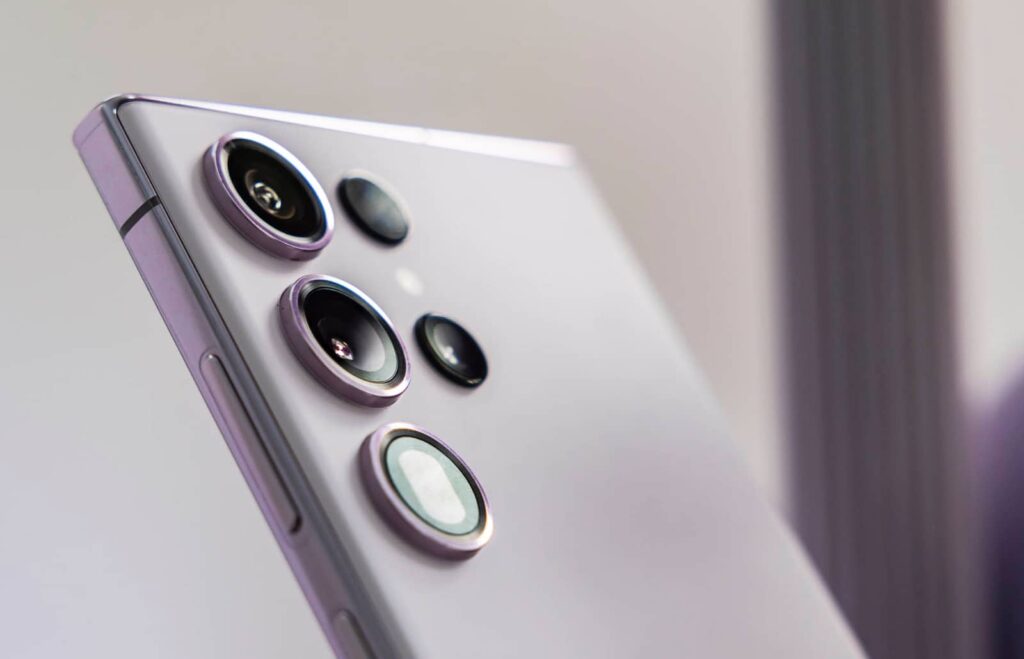 This will likely boost the night mode, with Samsung's marketing phrase "nightography" back in full spin — just call it low light photography, folks — but we'll wait to find out whether it's anywhere near as good as the best phone cameras from Apple's iPhone 14 Pro Max and Google's Pixel 7 Pro.
The 200 megapixel sensor can be used in that pixel binning mode, but it can also be set for the full 200 megapixels if you want it, with support for 8K video, as well.
And that massive camera won't be alone, joined by a 12 megapixel F2.2 ultra-wide, a 10 megapixel F2.4 3x telephoto, a different 10 megapixel F4.9 10x telephoto, making for four cameras on the back. Meanwhile on the front, there's a 12 megapixel F2.2 camera.
If you can read between the lines, a boost to cameras is the main focus of the S23 Ultra.
An updated regular and bigger phone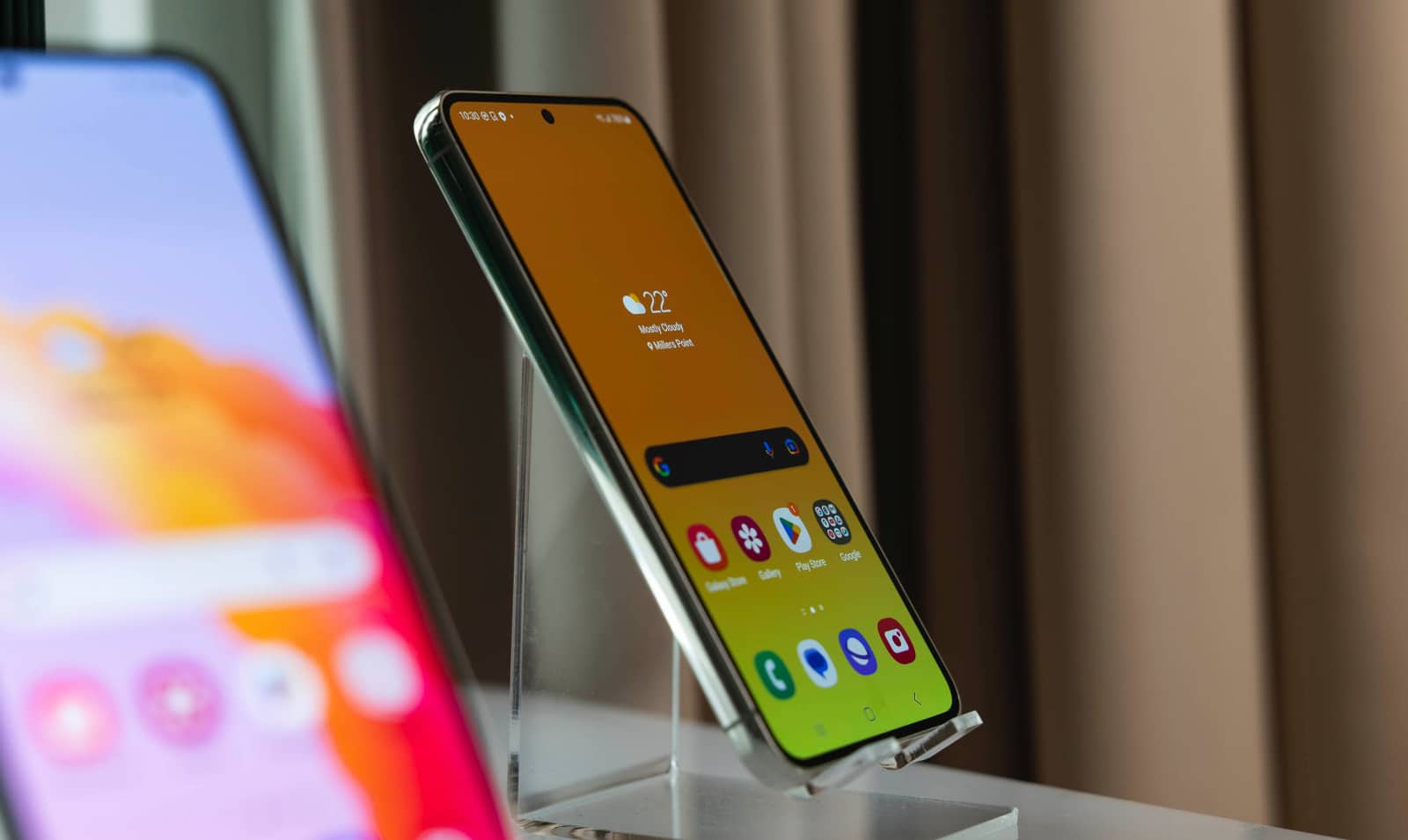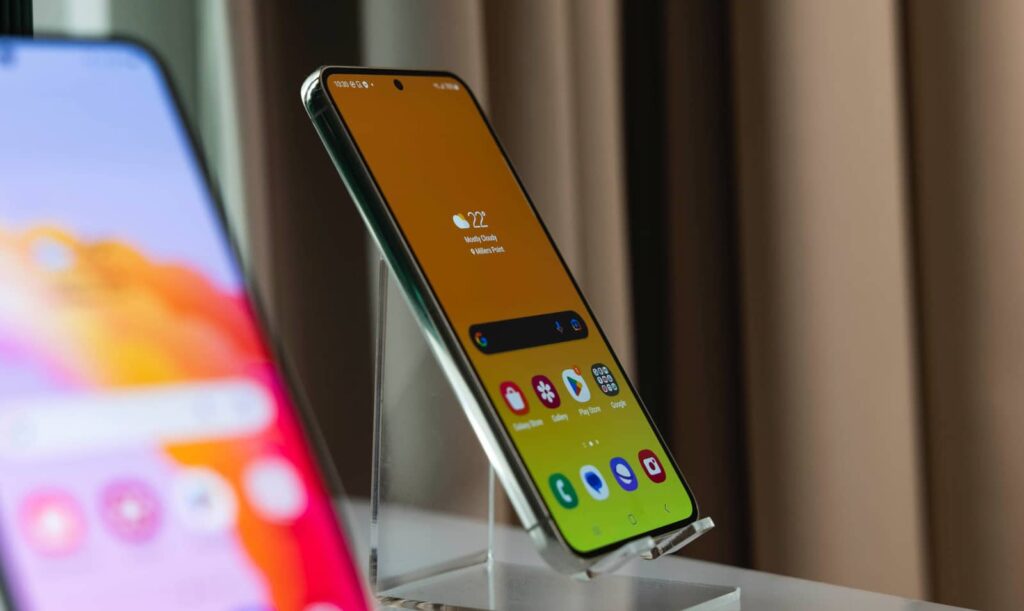 It's a similar feeling in the regular S23 and S23+, but not quite to the same extent.
Sadly, owners of the Galaxy S23 and 23+ will miss out on the 200 megapixel, and even on the last generation of 108 megapixels. In its place will be a 50 megapixel F1.8 wide camera, supported by the same 12 megapixel F2.2 ultra-wide and 10 megapixel F2.4 3X telephoto of the Ultra, missing out on the huge sensor and the 10X module.
Granted, the phones will also be smaller and skip out on the S-Pen support, working more like phones than the compact tablet replacement that the 6.8 inch Galaxy S23 Ultra can present itself as. Kinda sorta.
In the regular Galaxy S23, you can expect a 6.1 inch Full HD+ Dynamic AMOLED at 120Hz, while the S23+ bumps that to a 6.6 inch model with the same specs and tech, and that's largely true under the hood, as well.
You'll find a Snapdragon 8 Gen 2 in this phone as well with a maximum of 8GB RAM, IP68 water resistance, wireless charging, and support for WiFi 6E, Bluetooth 5.3, and sub-6 5G. The batteries will differ, though, with 3900mAh in the Galaxy S23 and 4700mAh in the Galaxy S23+.
Hands-on with Samsung's big new phone and camera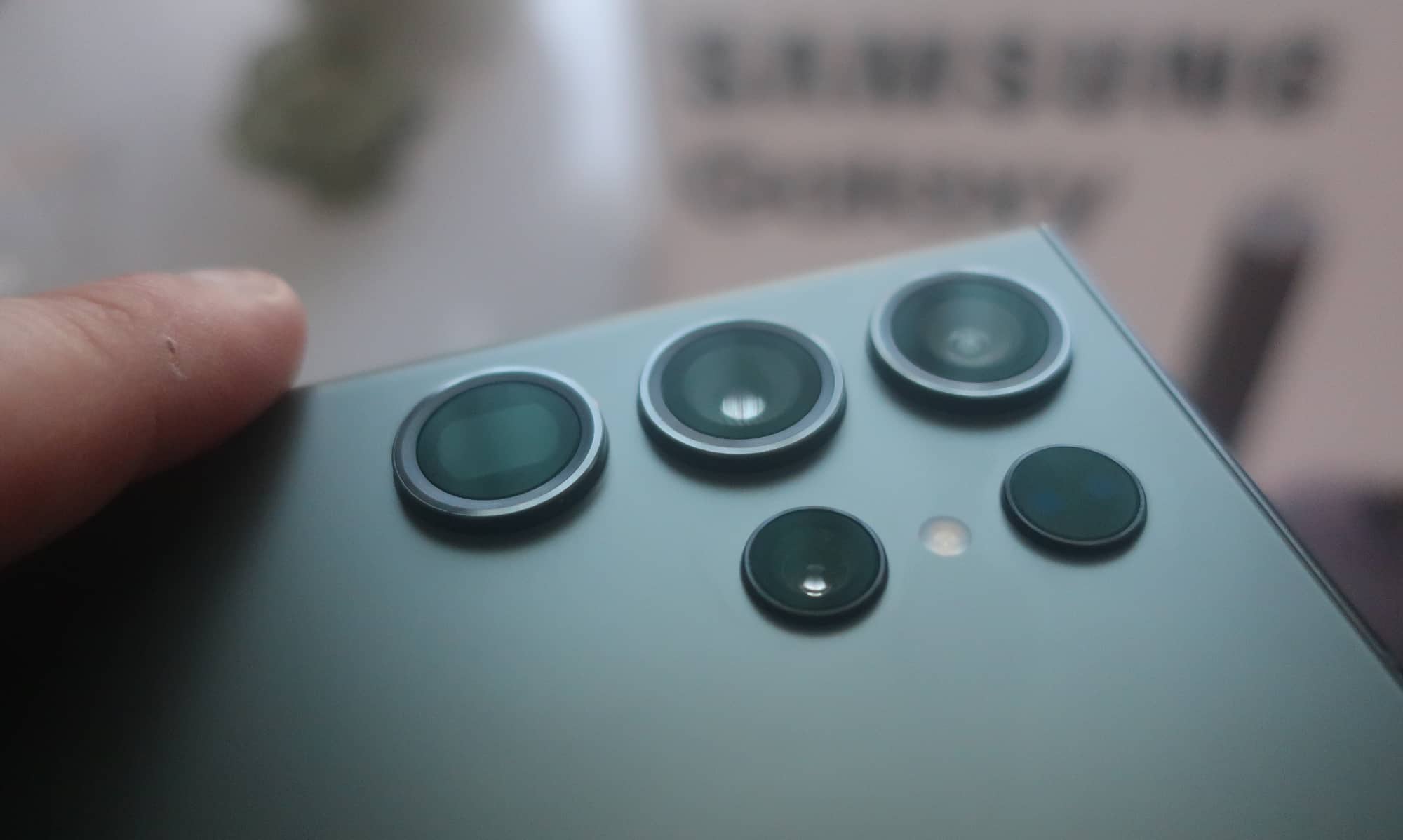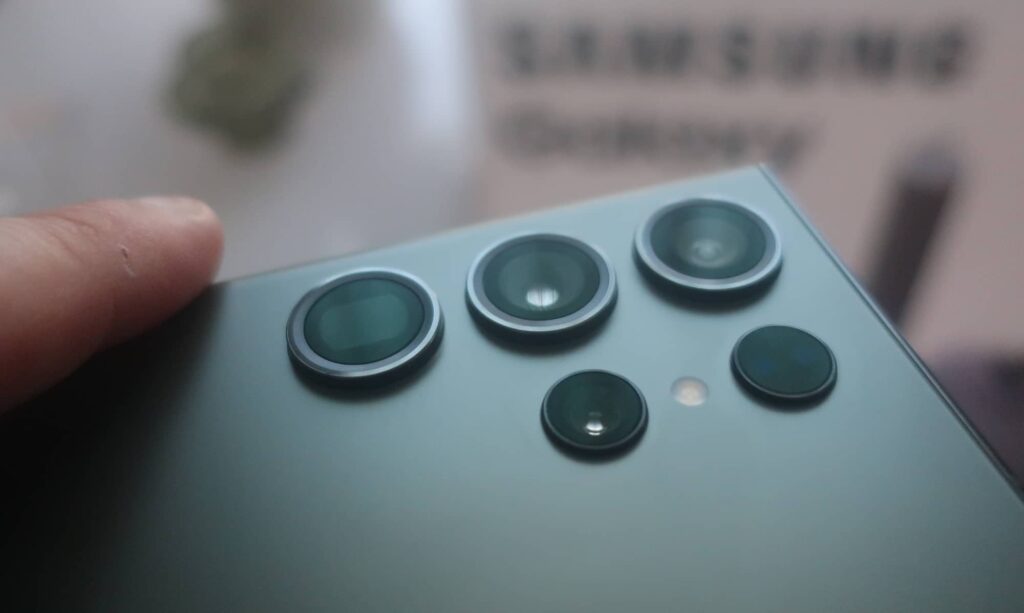 Hands on with Samsung's latest, and if you're expecting a dramatic leap from what we saw in the S22 last year, think again.
A year on, Samsung's Galaxy S23 is all about the little refinements that can make a big deal, such as the removal of the block and extra thickness from the camera in the models that aren't the Ultra, while the Ultra keeps the block-less look the S22 Ultra offered and updates the specs.
In either case, you'll find a metal and glass handset that offers a solid feel with good heft, delivering a premium finish that fits nicely in the hands.
Perhaps unsurprisingly, Samsung hasn't strayed too far from the "if it ain't broke" philosophy, because very little in the past generation's design really needed too much work. Rather, the focus has been primarily on the camera, at least for the S23 Ultra.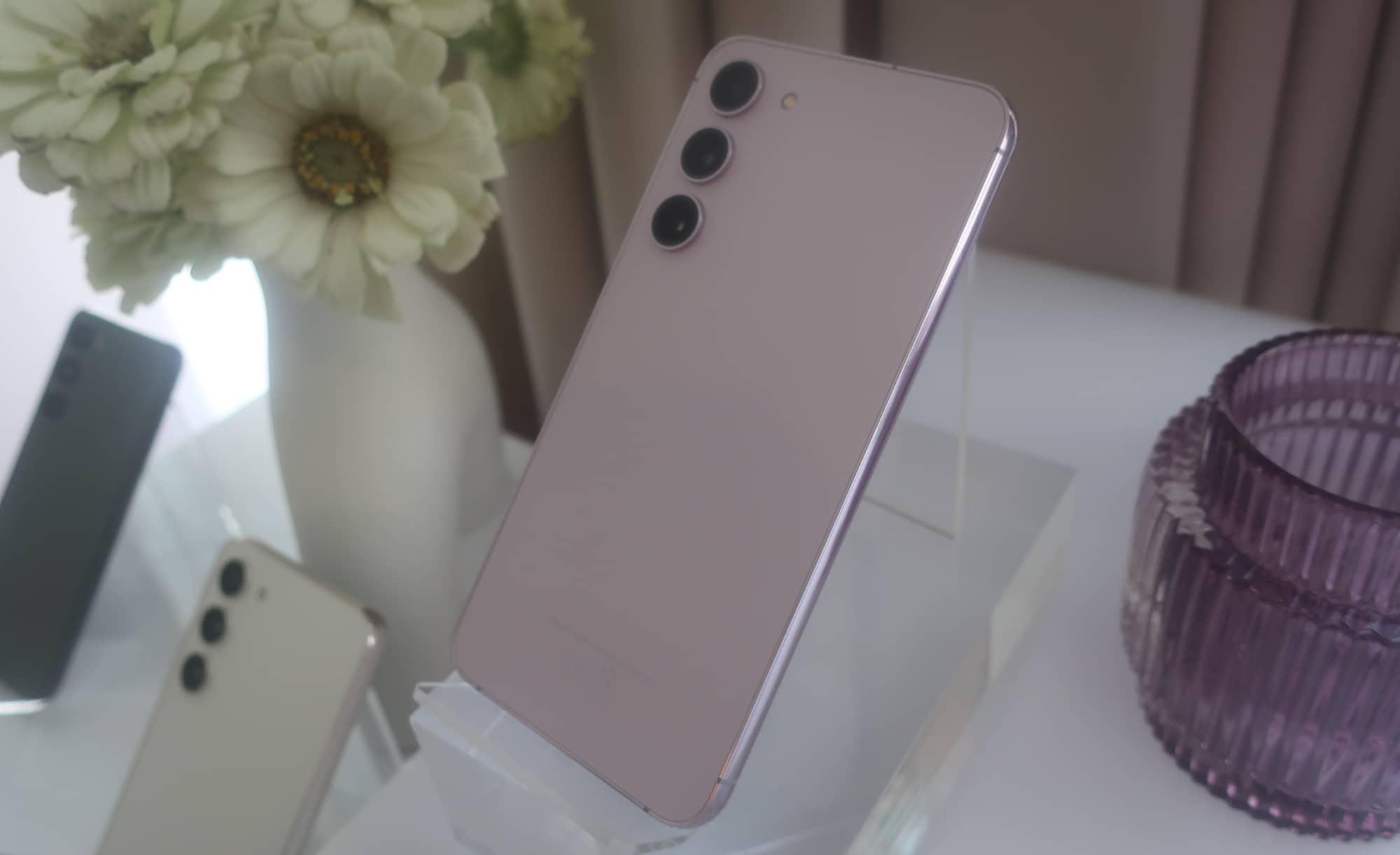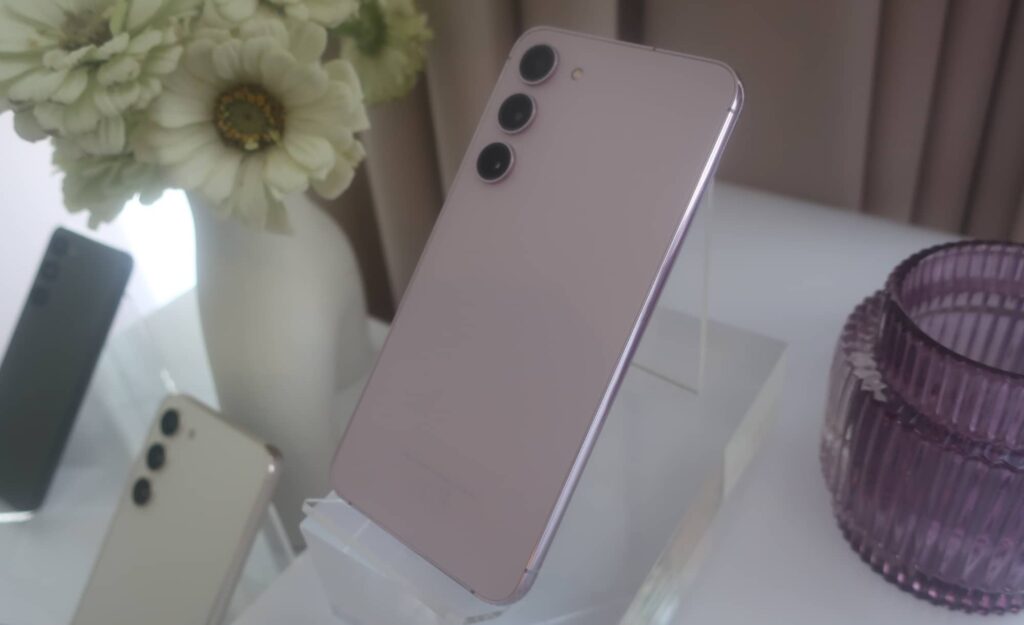 The lower-end S23 models will see the traffic light camera design on the back, minus the block outlining them. That's gone, though it already was missing in action on the Ultra.
More importantly on the Galaxy S23 Ultra, there's the new 200 megapixel Isocell HP2 sensor, and it looks interesting.
Most people will likely have it capture like any other camera, opting for 12 or 50 megapixels.
However, you can opt for the full 200 megapixels if you so choose, a feature found in the camera settings. Folks who want this option will likely choose it because they want all the detail in the scene in front.
As to how it performs, that we're not sure yet. While Samsung let Pickr go hands-on with the S23 range, it didn't let us take photos away with us for analysis, so that'll have to be reserved for a later date. Likely the review when we get our mitts on it.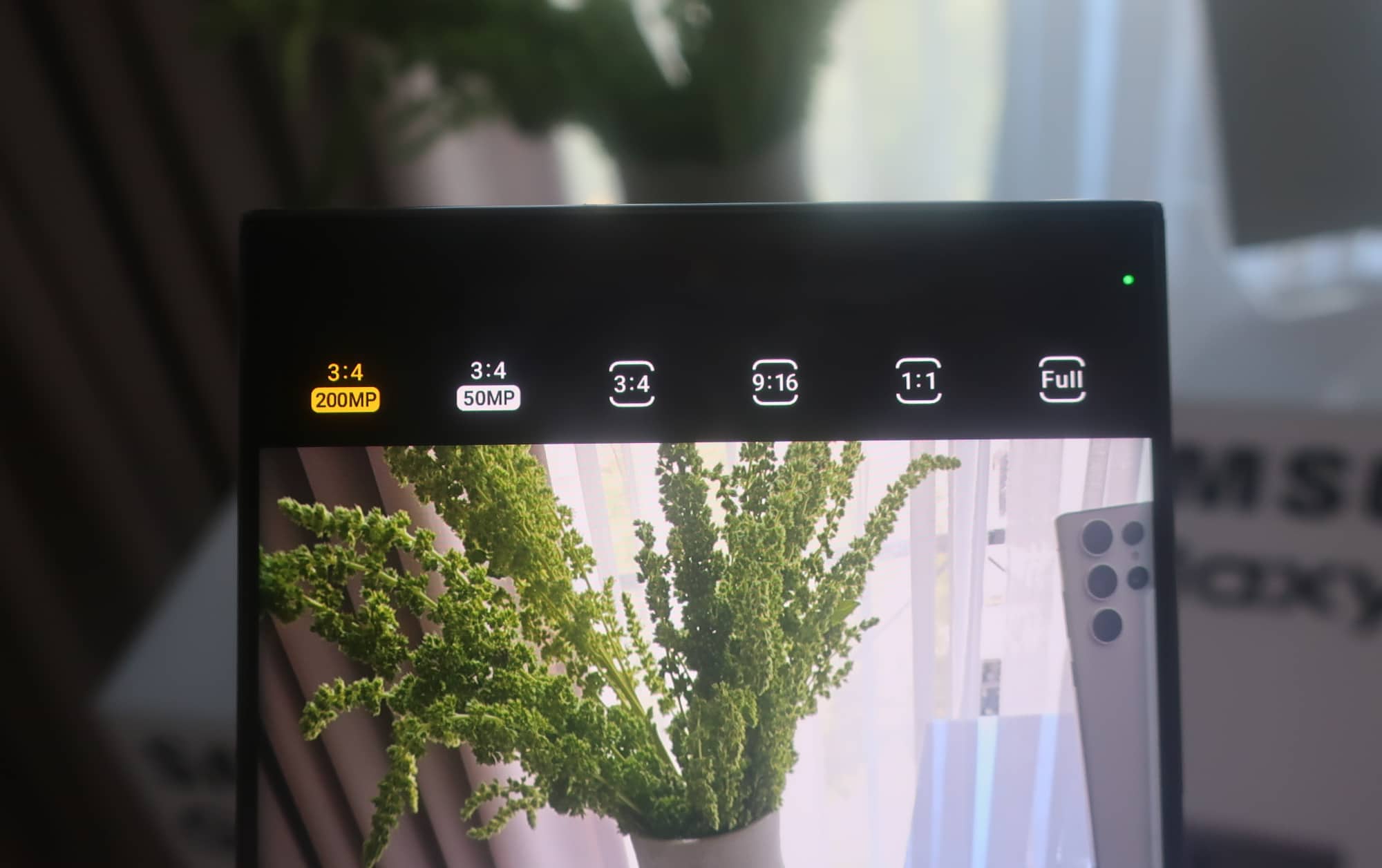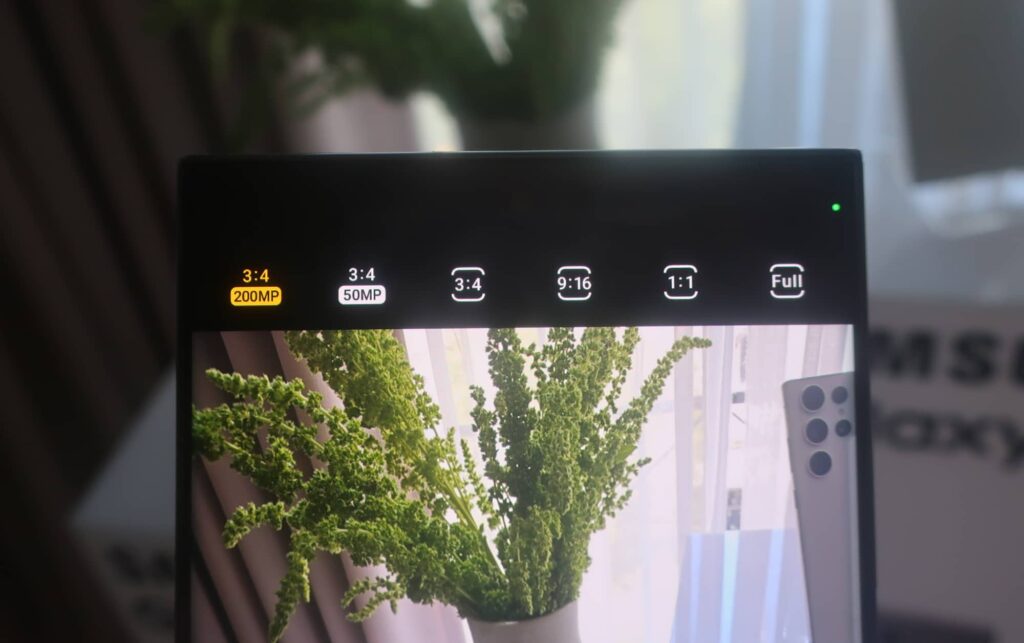 Australian pricing and availability
Everyone else will be able to get their hands on the S23 sooner than you may expect.
Officially, Australians can expect to find the S23 range online and in stores from February 17, and priced from $1349 for the Galaxy S23, from $1649 for the Galaxy S23+, and from $1949 for the S23 Ultra.