Quick review
Google Pixel Watch 2
The good
Still a cute design
Looks great on the wrist
Better battery life than the first
The not-so-good
Battery life doesn't do much more than 24 hours
Watch faces aren't terribly inspiring
Feels more like a health tracker than a smart watch
No sapphire crystal covering
Making a wearable that stands out means more than looks need to be considered. And in the Pixel Watch 2, Google might have fixed the flaws of the first.
Your phone may well be the most important gadget you keep with you, but chances are if you take it out at the wrong time, you're going to be seen as a touch impolite.
Fortunately, staying connected doesn't mean always reaching for your phone, because we have other ways to do just that. Wearables let us extend the phone's features to our arms, replacing the basic standard timekeeper wristwatch with something that delivers more features, such as notifications, weather, news, and quite a lot of health tracking tech.
It's an area most phone makers have dabbled in at least once, and one the maker of arguably one of the world's most used mobile operating systems keeps refining.
Google, maker of Android on phones, has its own take on mobile platforms in Wear OS, and while it has previously let other manufacturers give its gear design and reason for use, last year, it decided to get involved by well and truly getting its hands dirty, or even its wrists.
The release of the Pixel Watch was intriguing, but the result lacked shine, missing out on one key feature: battery life.
Can the second-gen fix the fatal flaw of the first, and can it compete with what's out there already?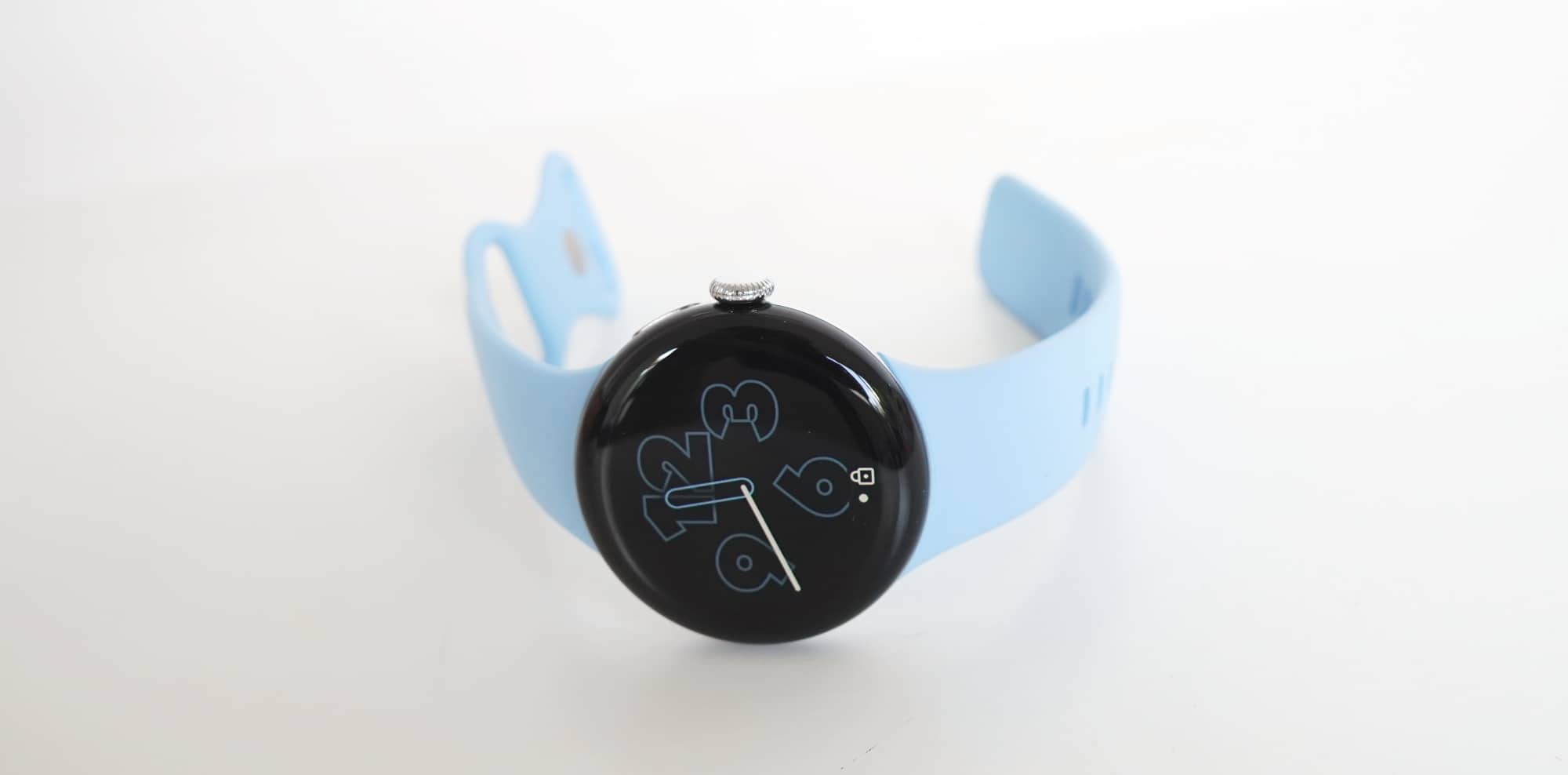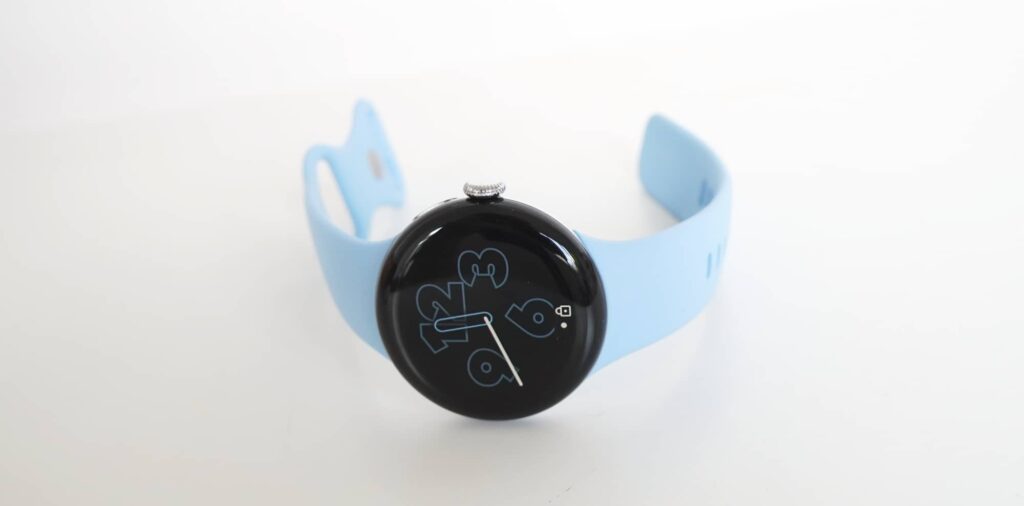 Design and features
Appealing to the sense of "if it ain't broke, don't fix", Google has largely left the design of the Pixel Watch intact in the Pixel Watch 2. After all, the softened circular 3D glass dome look of the original was very nice, and one of our favourite features.
There's a reason we regularly go back to the Pixel Watch when we review other Android phones, and it's because it's such a nice looking watch, a vibe that continues with the Pixel Watch 2.
This is a great looking watch. It's so sleek and modern. It's easy to fall in love with.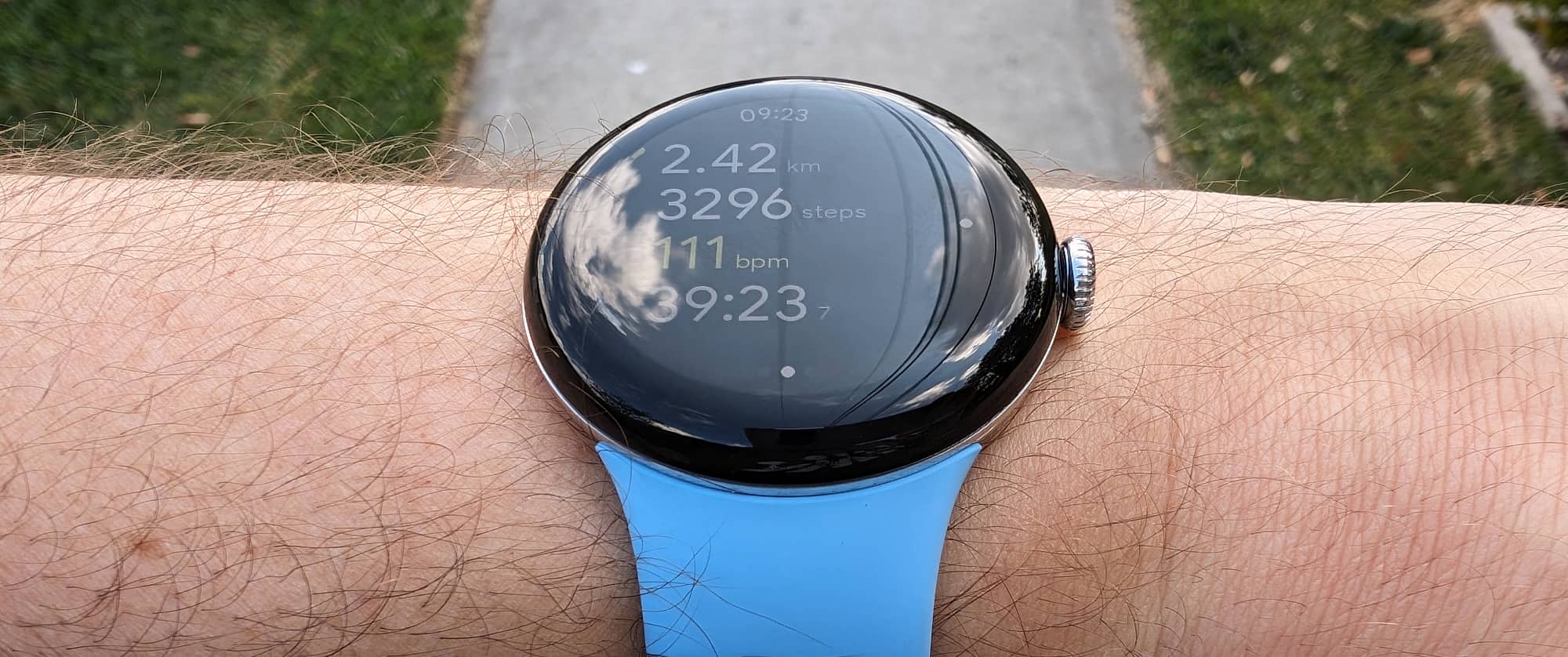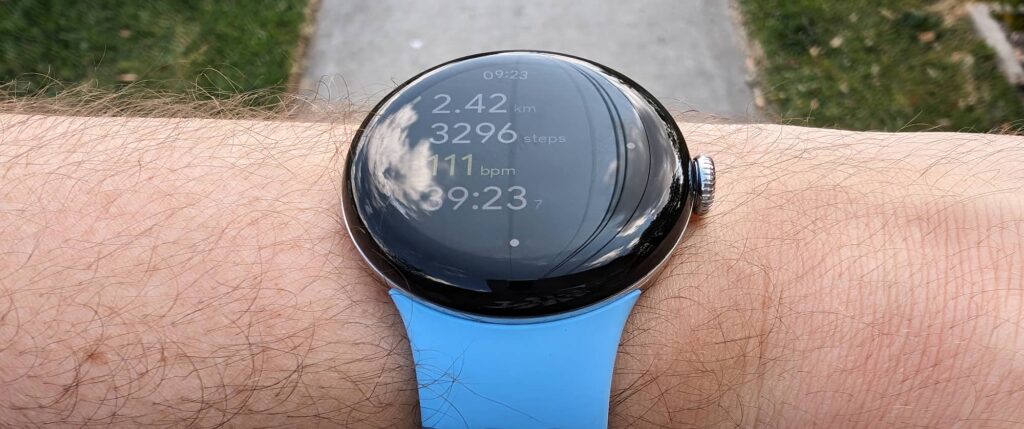 Granted, there's only one size, so you don't get to work out whether you want big or small like you do with Apple or Samsung. There's just the one size, and some wrists won't like that at all. If you prefer a big meaty medallion on your arm, the Pixel Watch 2 isn't for you.
But if you prefer something mid-sized like many regular modern watches, you'll probably appreciate the 41mm size.
That size packs in a reasonable amount of technology, including a Qualcomm 5100 chip, 32GB storage, 2GB RAM, Bluetooth, WiFi, and if you opt for the extra, a 4G LTE modem. Wear OS 4 arrives native to this watch, which means you'll likely want an Android phone if you want to use the Pixel Watch and get the most out of it.
There are also a few sensors onboard the Pixel Watch 2, such as a compass, altimeter, accelerometer, optical heart rate sensor, electrocardiograph (ECG) heart sensor, infrared sensors for SpO2 blood oxygen monitoring, skin temperature sensor, ambient light sensor, and an electrical skin sensor to measure body responses.
Like all wearables today, there's a reasonable amount of health tracking tech onboard.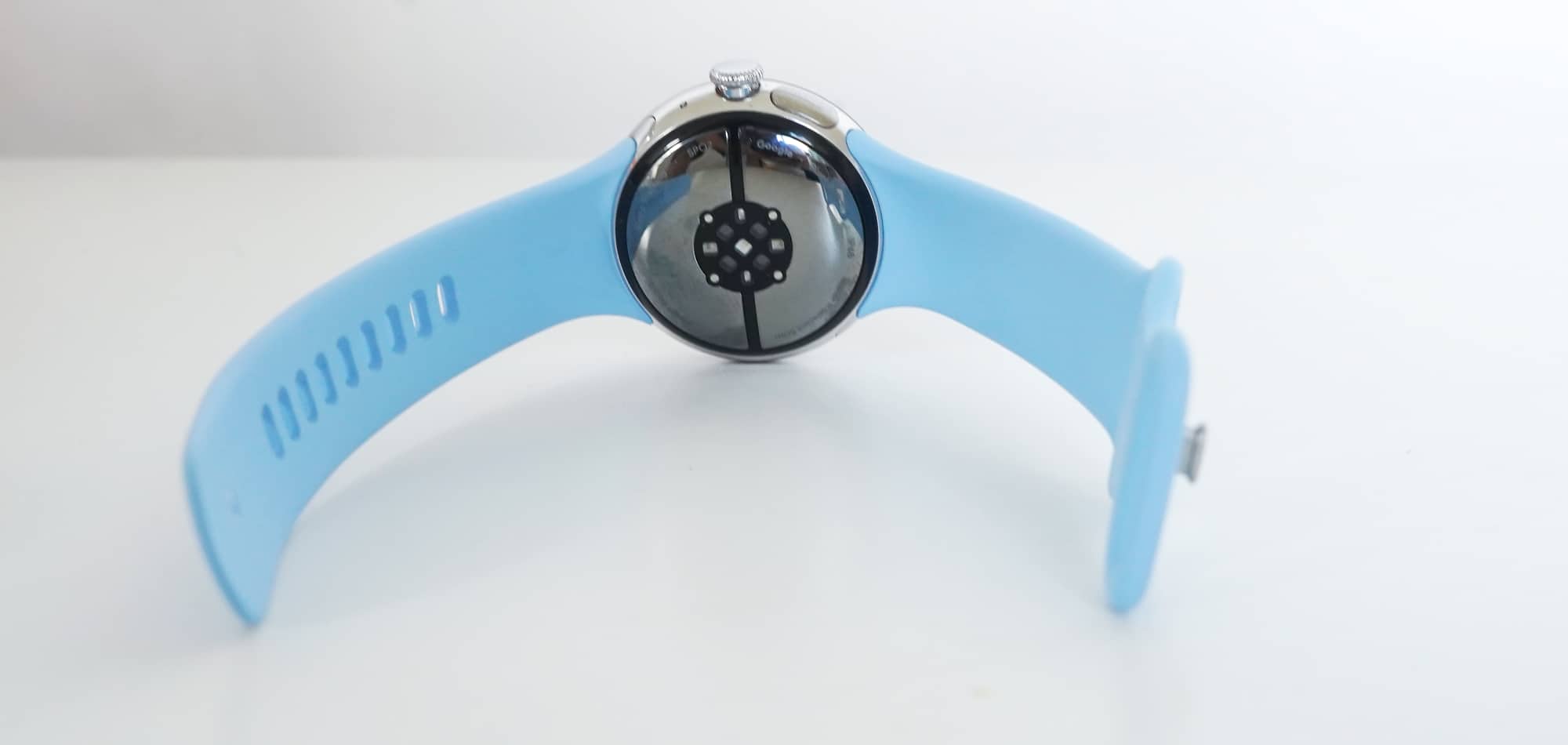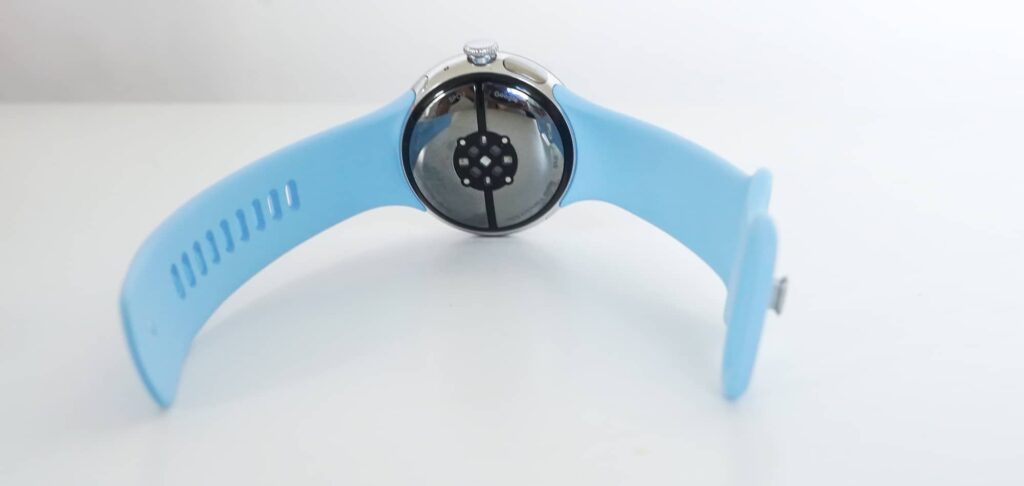 The Pixel Watch 2 is also rated for water resistance, set for IP68 and a water protection rating of roughly 50 metres (5 ATM), though Google cautions that the watch is not waterproof. We probably wouldn't go swimming with it, but that just might be us.
Google is letting you change the bands easily, too, though there's only one variety in the box, so that's very much in the category of an optional extra.
You'll also find two buttons — one on the side, one in the crown — and a built-in mic and speaker, too. The top is protected by Corning's 3D Gorilla Glass 5, with the screen being an AMOLED display underneath atop a 306mAh battery rated for roughly 24 hours of always-on display use.
In-use
That screen is bright and clear, and it's the combination of buttons and touch that'll let you navigate and use the wearable.
Press the crown to activate the main menu, which will let scroll using either the crown or the touchscreen, while the extra button along the side brings up recent apps for any wearable multitasking you plan to do.
On the main watch face screen, you can swipe left and right to go through widgets, checking heart rate, triggering Fitbit activity shortcuts, checking the weather, and so on. Meanwhile, a swipe down gives you a power control bar, much like it would on Android and a swipe up reveals recent messages and notifications.
Wear OS does feel a lot like Android if it were made small, but it's clear Wear OS 4 has been tightened just that little bit compared to where it once was.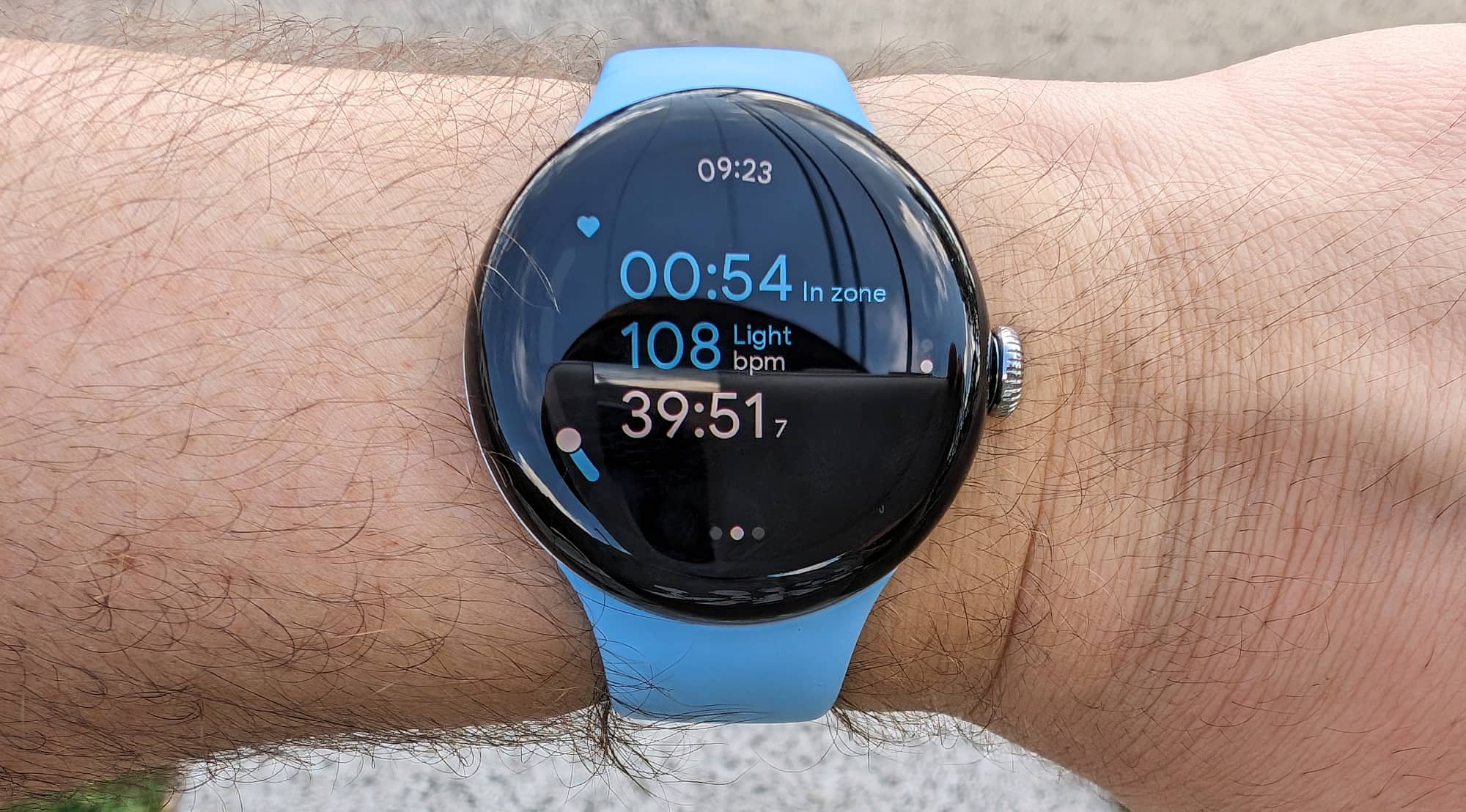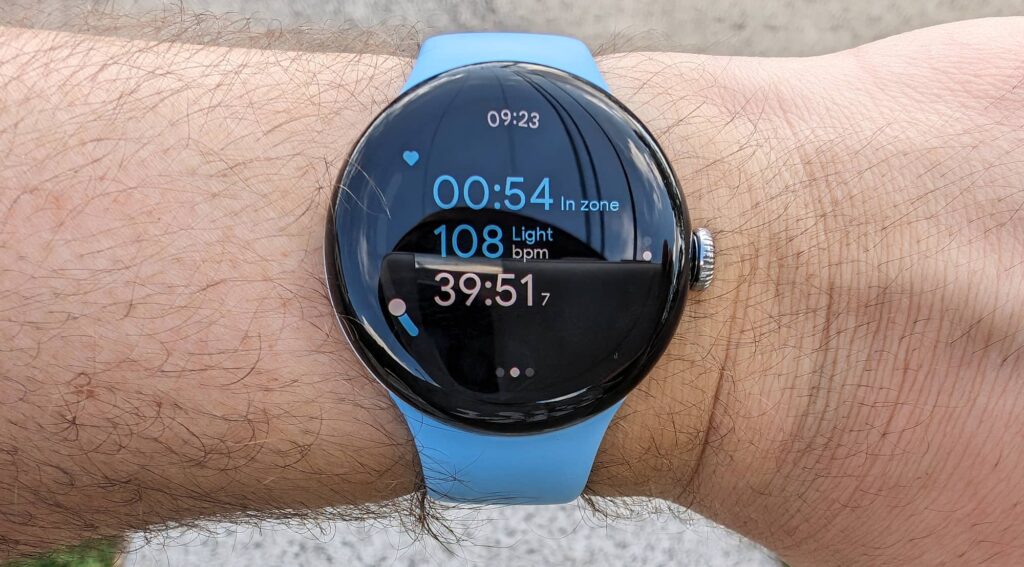 Performance
Armed with a new Qualcomm chip inside, you shouldn't expect to find any lag on the Pixel Watch 2, except for maybe when your watch needs to rely on a mobile connection, either on the watch itself or from your phone.
Tested for a good week or so before this review went live, we relied on the Pixel Watch 2 for our daily driver alongside the Pixel phone we were reviewing, and notifications came in without delay, app menus worked the way they should, and the watch delivered the time exactly the way it was supposed to.
Battery
Updating the performance has also made a difference to the battery life, correcting one of the biggest problems of the first Pixel Watch.
Last year, the nicely designed Pixel Watch struggled to hit one day, and in subsequent use with other reviews, it would often need a charge after 18 hours. It was not a great outcome.
This year, Google has fortunately improved things, even if the battery size hasn't physically changed.
The same cute and compact Pixel Watch size is there, but the change to a new chip appears to have done the job Google wanted, improving the battery life so it could survive a full 24 hours even with an always-on timepiece.
That's great and exactly what we wanted, except for one glaring issue: 24 hours isn't fantastic smartwatch battery life by any stretch of the imagination.
We complained about it on the more premium Apple Watch and the fact that it doesn't venture much beyond it, so while being able to hit a little beyond 24 hours is a positive, it's not a game-changing win for Google. It's more of an acknowledgment that Google is finally up there with everyone else striving for better battery life. Kinda sorta.
One positive may well be Google's switch away from a standard wireless charger.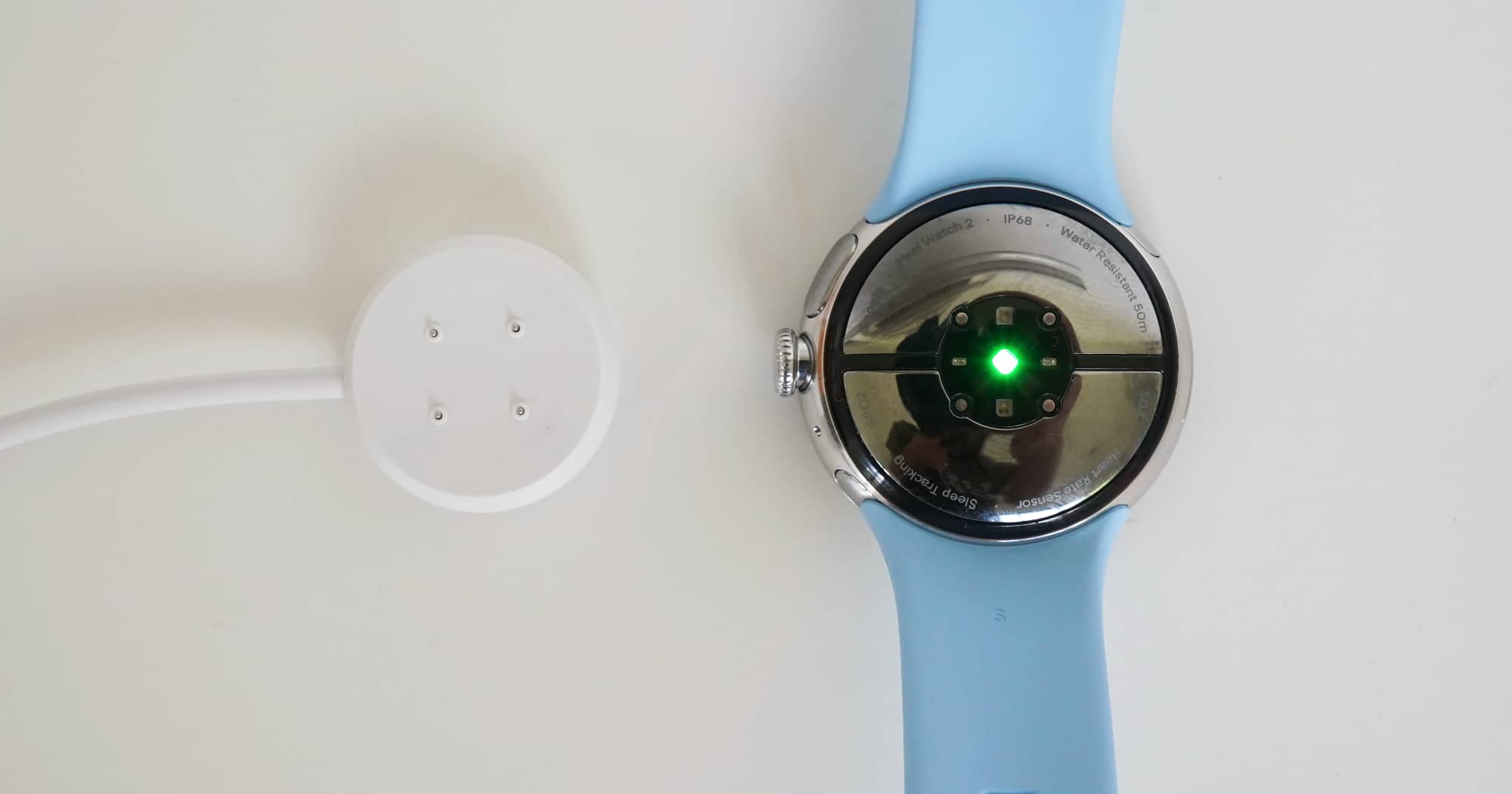 You see, the Pixel Watch 2 isn't compatible with the original Pixel Watch's wireless charger. It was the first thing we tried, and it won't touch it at all.
Rather, the new Pixel Watch 2 relies on a four pin charger that slides in place with magnets. Sit it on the panel, and the watch charges up even faster, going from 20 percent to 100 in roughly an hour.
Basically, you can wear the Pixel Watch 2 all day and all night, and charge it in the morning while you get ready. It's not a perfect battery, but it's a damn sight better than it was last year.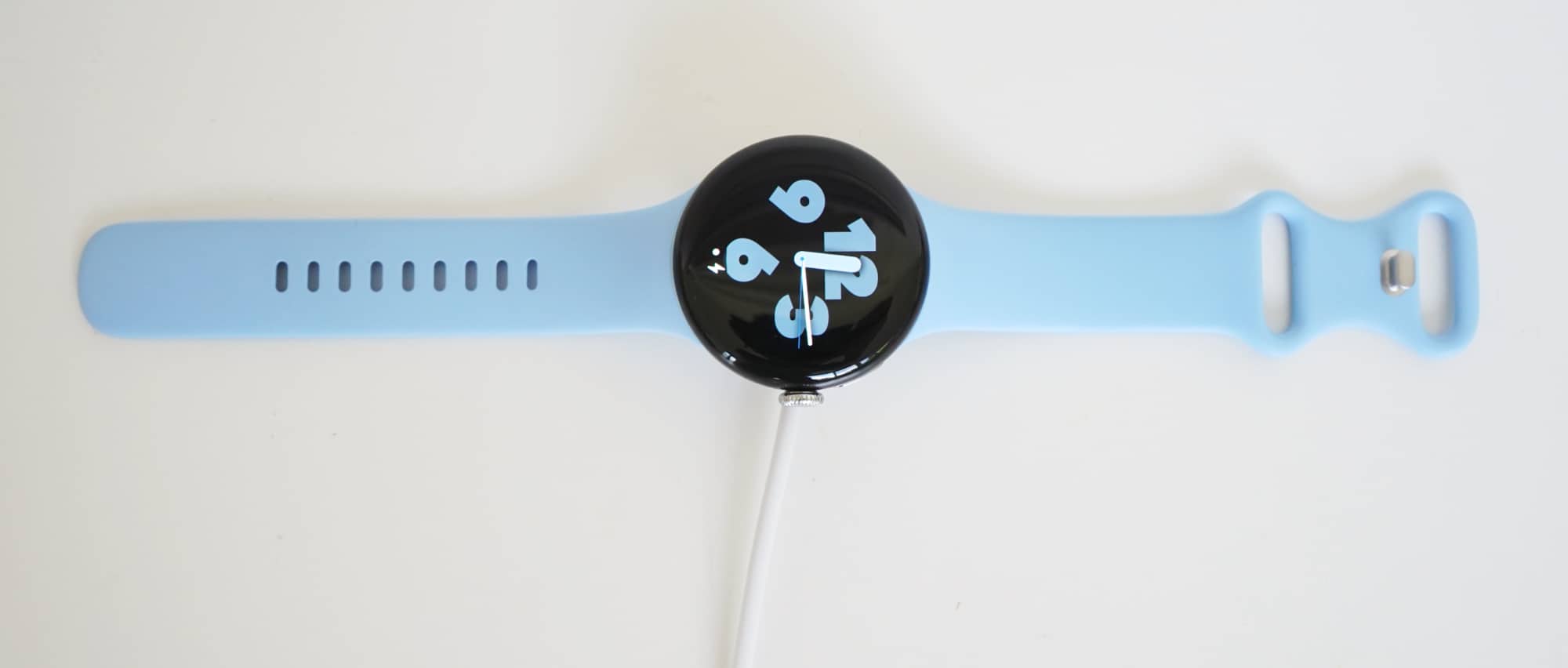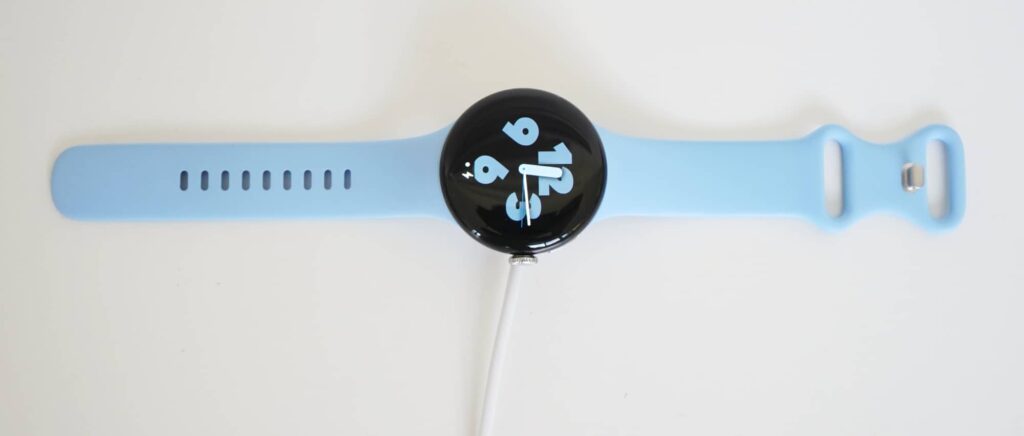 Value
The price has also been left the same, which can feel a touch expensive, though not out of kilter from other smartwatches in the category.
On the one hand, this is a great little health tracking wearable, giving you some of the best tech from Google's acquisition of Fitbit blended into a soft circular watch style that looks great.
Yet on the other, we found ourselves only using it for checking the time and health tracking.
The $549 WiFi/Bluetooth starter model is a fair price for what you get, for sure, and if you need to take calls and streaming to go without a phone, the $649 LTE model isn't terribly far from the similarly high prices of the Apple Watch. It's not as if Google is stretching the dollar significantly.
But we're not convinced of the value, and that might be because of where Wear OS is.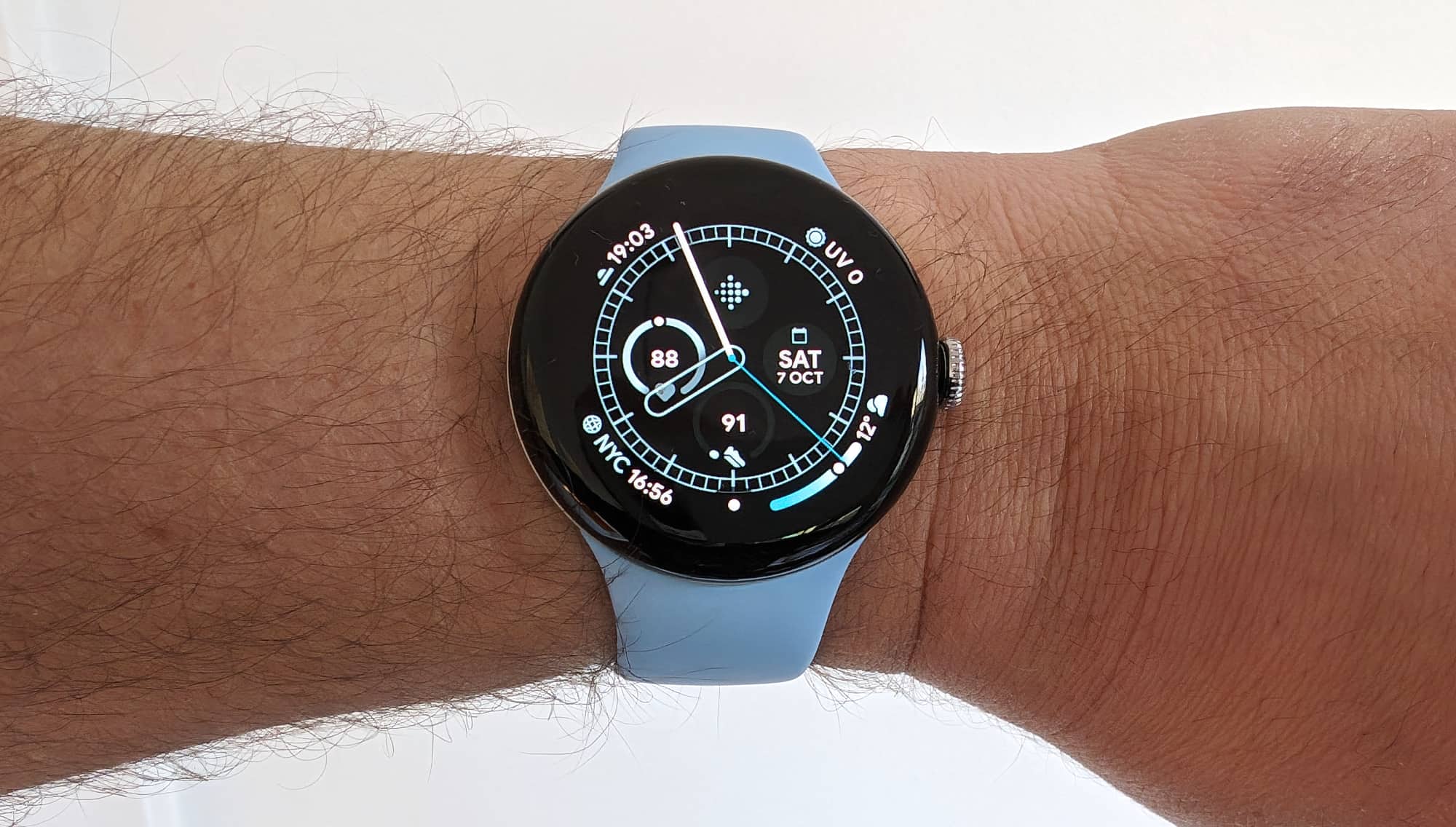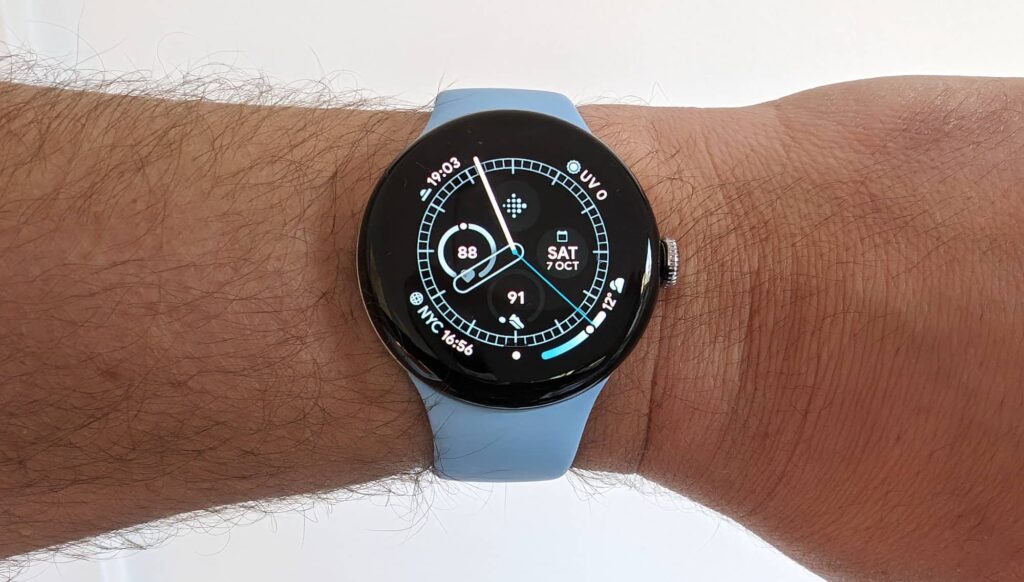 What needs work?
We're in version 4 of Google's wearable operating system, Wear OS, and it doesn't feel like it has really found a great way to integrate apps beyond health tracking.
You'll get solid Fitbit health connections (all named with "Fitbit" in the front), a new calendar app, wallet, messages, and access to your Home app, and the Play Store on the watch can let you find other apps worth installing, but little feels genuinely worth it.
Even the watch faces feel uninspired, with a handful of choices made by Google and a bunch of others you can buy. Most of the offerings are about utility or analogue, with Google's Wear OS 4 lacking that sense of fun Apple offers in its iPhone-connected alternative. Even the fun of the old Pixels — where an AR camera let you channel Hollywood creations — seems gone.
Wear OS just feels too basic, and we're not sure that's a good thing.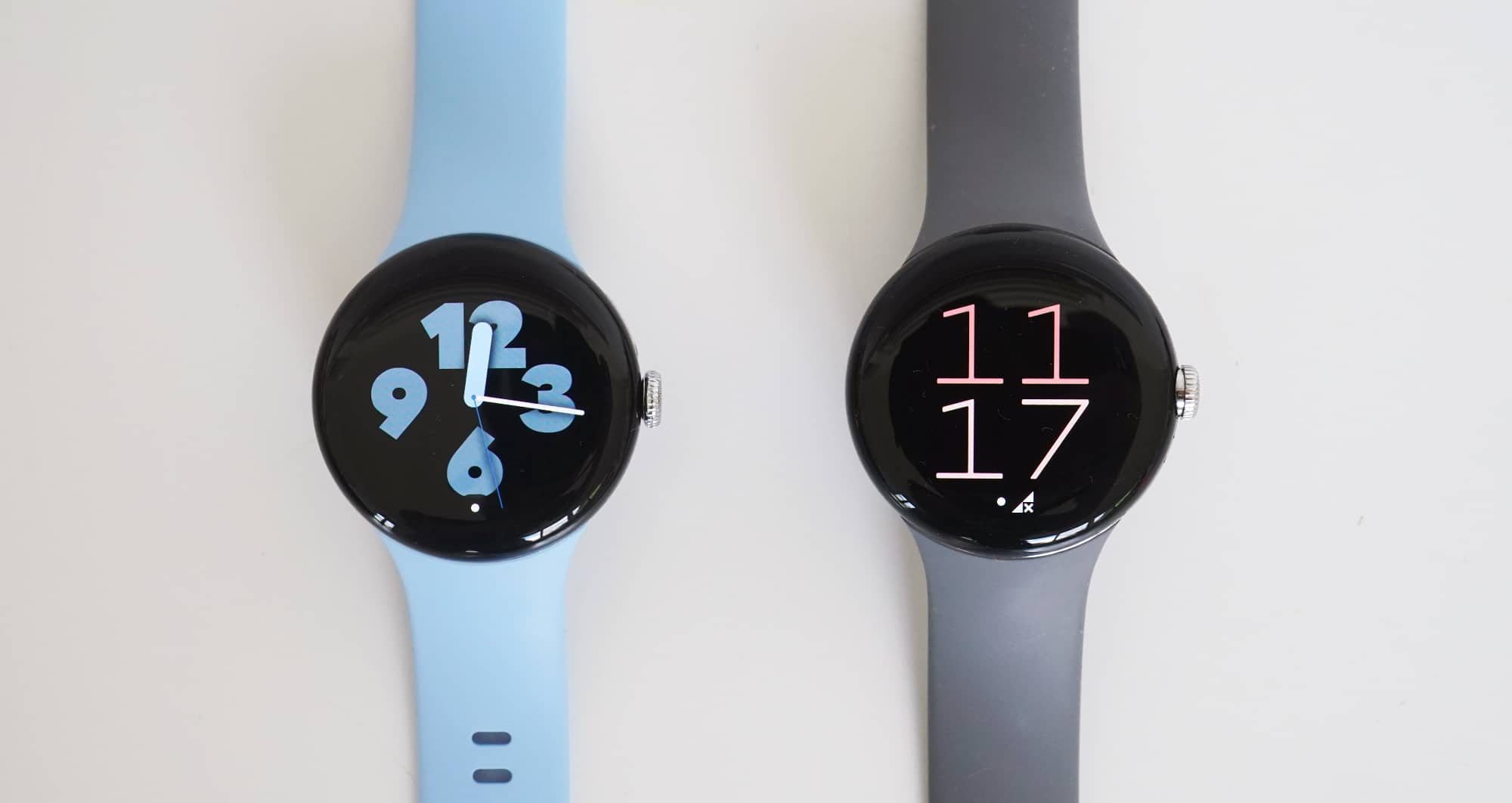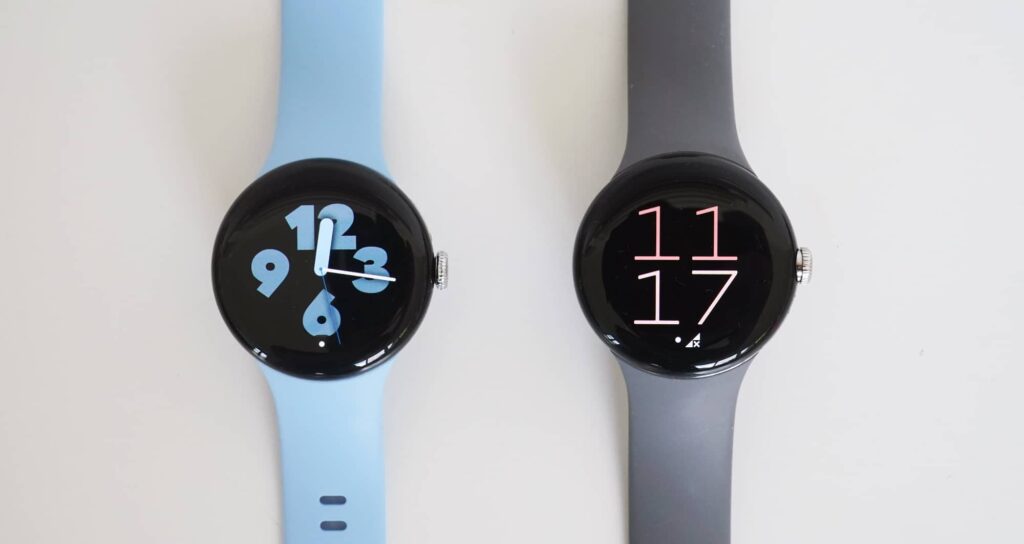 The mediocre battery life doesn't help things, which, sure, at least gets you that full day.
As we've noted, that is better than before, but with older wearables able to hit two and three, a day feels like a retreat in the worst possible way.
We yearn for a full-colour wearable that can handle more than a day with no problems. Even Samsung's Galaxy Watch 6 delivers a day and a half, and if you ease back, you might get a little more. Even Fitbit's own smart watch models can pull between 3 and 5, so not being able to achieve this sort of life can make the Pixel Watch 2 battery a touch underwhelming.
What we're trying to say is that while the Pixel Watch 2 offers a better battery than the first, it still feels like it should be a whole lot better overall.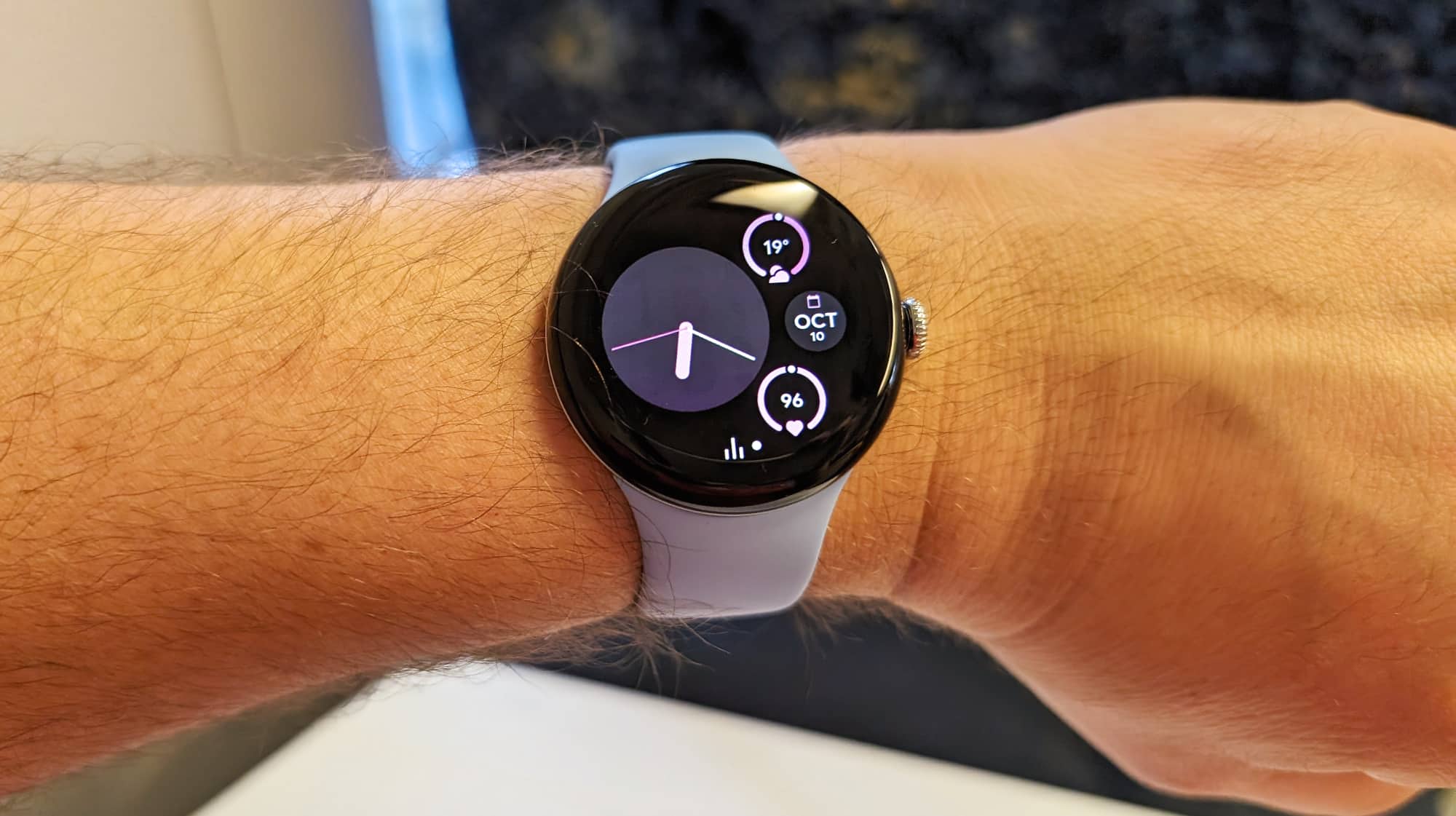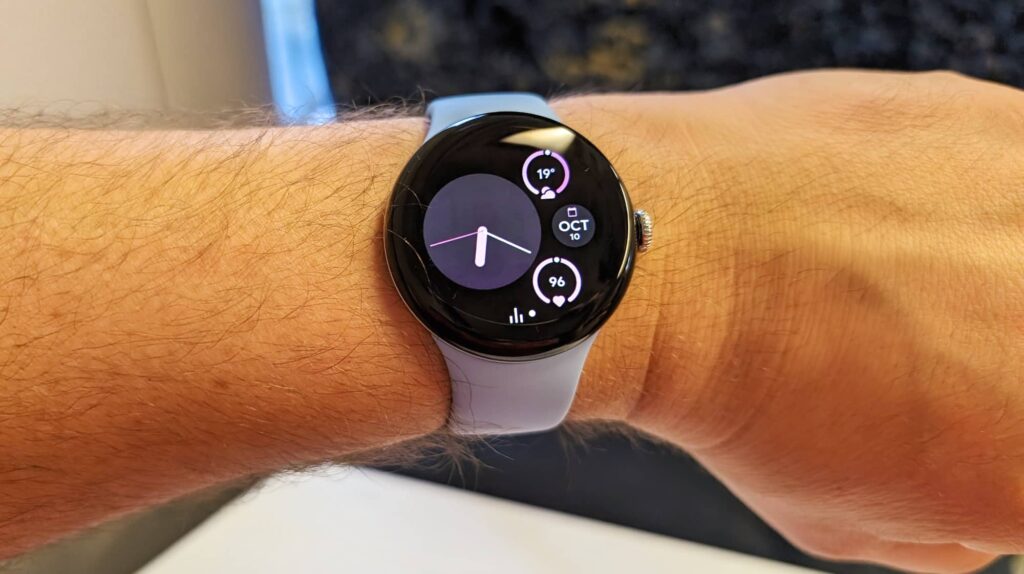 Pixel Watch 2 vs the competition
Fortunately, it may not matter, as the competition for a great Android-compatible smartwatch is relatively thin as it is.
There's the Samsung Galaxy Watch 6 and Galaxy Watch 6 Classic not to mention prior Galaxy Watch 5 and Galaxy Watch 4, several models by the Fossil Group, some by TAG Heuer including a Mario-themed edition, a Wear OS model Oppo has released in the past, and a model Suunto used to make but we're fairly sure has been discontinued.
Wear OS smartwatches don't seem to have taken off in quite the way we think Google wanted. Clearly there's still time, but it's a very, very slow start.
It also means the Pixel Watch 2 doesn't have a lot of strong competition, especially as its greatest opposition — the Apple Watch — only works with iPhones, leaving its biggest competitor as the Galaxy Watch 6, an also capable Wear OS device.
While we prefer the look of the Pixel Watch 2 and Google notes its watch is more of a pure Wear OS experience, it feels as though Samsung has done a better job of tweaking the experience, making it feel marginally more than just a health tracker with a watch face. It even offers a more creative selection of watch faces, we think.
Make no mistake, Google's smartwatch looks better, but we think Samsung did a better job customising the software and bringing an Android-based smartwatch out of its shell.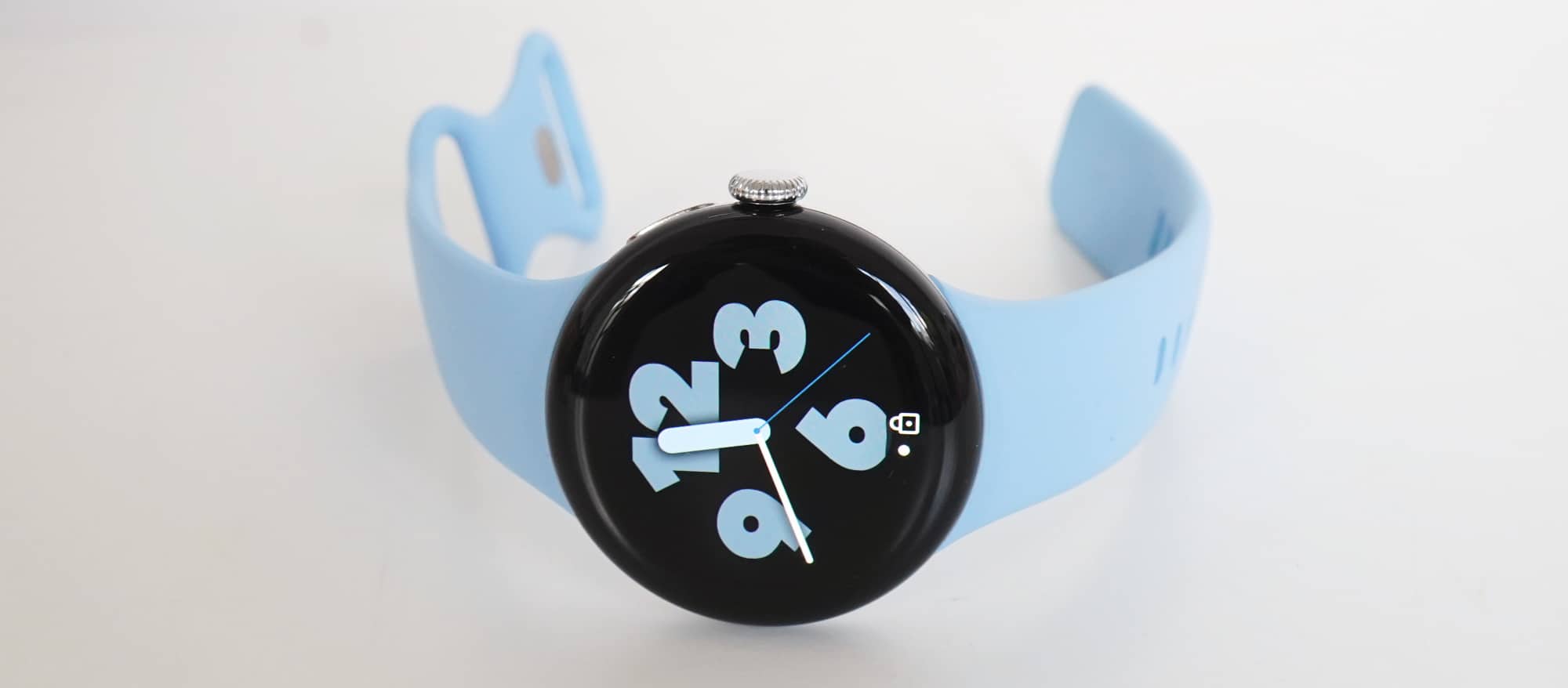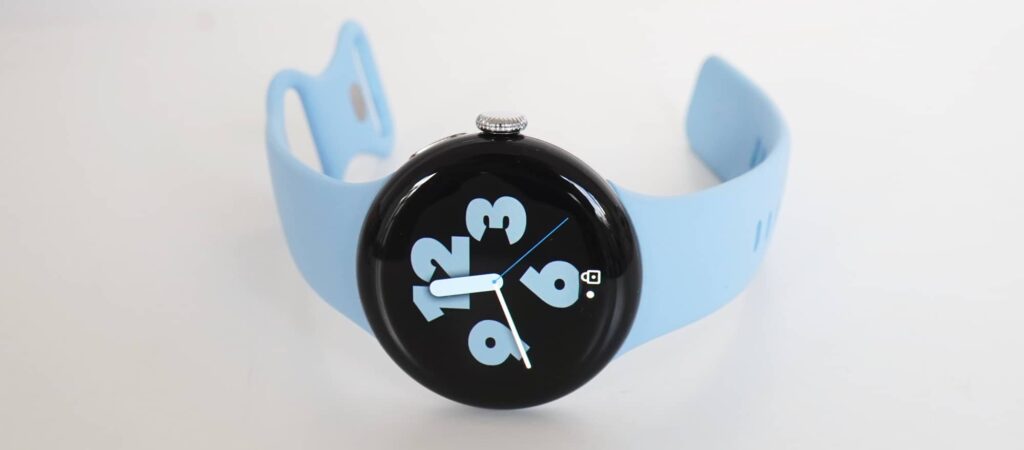 Final thoughts (TLDR)
But it is definitely better in version two, that's for sure.
While the first Pixel Watch set the design, the second irons out many of the kinks. This is a much better wearable than the first model. Google really feels like it's finding its footing.
We're not sure how or where Google improves from here, but battery life has to be among the chief concerns. You shouldn't need to charge a watch every 24 hours, and yet even if you don't go out of your way to use the Pixel Watch 2's fitness functions, you kind of need to anyway. It's just that little bit frustrating.
And sure, these days, we're all accustomed to regular recharging. We charge our phones nightly because that's the expectation, but we're not sure we should necessarily need to. Mid-range phones can hit two days, while flagships typically struggle to get past one. That's the penalty for going with the best tech in the business, it seems: mediocre battery life.
It shouldn't be the same for a watch. Back before the smarts got involved, you wouldn't need to take a watch off, and it would just become part of your body. As it is, there are some wearables with modest smarts and small screens that let you wear them for days going into weeks, such as the Withings ScanWatch models, like the Horizon.
Version three needs to see Google venturing to two days, either through a bigger battery, a better chip, improved software, or a combination of all three.
For now, the Pixel Watch 2 is greatly improved simply because it can hit a full day without reaching for the charger. It's Google fixing the first and delivering a better result. We can't complain, even if we're still left wanting.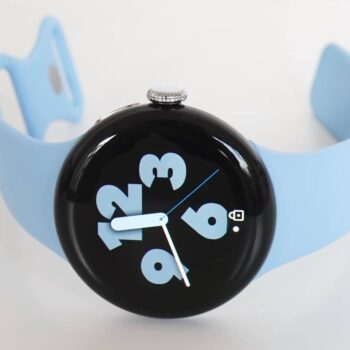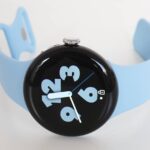 Google Pixel Watch 2
The good
Still a cute design
Looks great on the wrist
Better battery life than the first
The not-so-good
Battery life doesn't do much more than 24 hours
Watch faces aren't terribly inspiring
Feels more like a health tracker than a smart watch
No sapphire crystal covering