Quick review
Samsung Galaxy Watch 6 (SM-R930)
The good
A nice looking circular smartwatch
Comes with sapphire glass by default
Slightly slimmer bezels in this year's model
Water resistant
Several health sensors including bioelectrical impedance
The not-so-good
Not much has changed
Battery life could be better
WearOS hardly feels used in this wearable
Wearables seem to change yearly, but with the latest Samsung watch, we're not sure that's a good thing. Is the Galaxy Watch 6 a worthwhile update or just more of the same?
Smartwatches have accompanied smartphones for a few years now, and we're several generations into an expectation that every year, we'll see something different. An update of sort and a change, as manufacturers work out "what's next" well before we do.
We can all only dream about what a mobile maker is truly thinking for the next year, but they will tell us seriously, genuinely what our money will pay for year in and year out.
Will we see a new shape? An improved battery? A brighter screen? A way to make calls from the watch? New health metrics? Clearer displays? More uses for a watch we've not actually considered?
Manufacturers have the research, the development, and the schedules to work out what's coming this year and what isn't, and it seems like every year there's an expectation of something new. It's just the way business goes.
In this year's Galaxy Watch 6, Samsung has continued that while keeping everything looking rather the same. In fact, if you saw the 2023 Watch 6 sitting next to the 2022 Galaxy Watch 5, there would be a good chance that you mightn't be able to tell the difference.
And strangely, that may not be just limited to the looks.
Design and features


First up, let's talk about those looks, and even what's lurking under the hood.
For the purposes of this review, we're looking at the 40mm Galaxy Watch 6 touchscreen-only model, though there's also a 44mm of the same, while the Watch 6 Classic offers either 43mm and 47mm sizes.
The 40mm Watch6 we're looking at offers a 1.3 inch Super AMOLED circular touchscreen (33.3mm) running the resolution 432×432 and protected by sapphire glass, which offers a slightly higher resolution than last year's 40mm Watch5 (396×396) due to slightly slimmer bezels.
Under the hood, there's a dual-core Samsung Exynos chip, 2GB RAM, 16GB storage (with just under half available), and a 300mAh battery which Samsung rates as up to 40 hours of usage.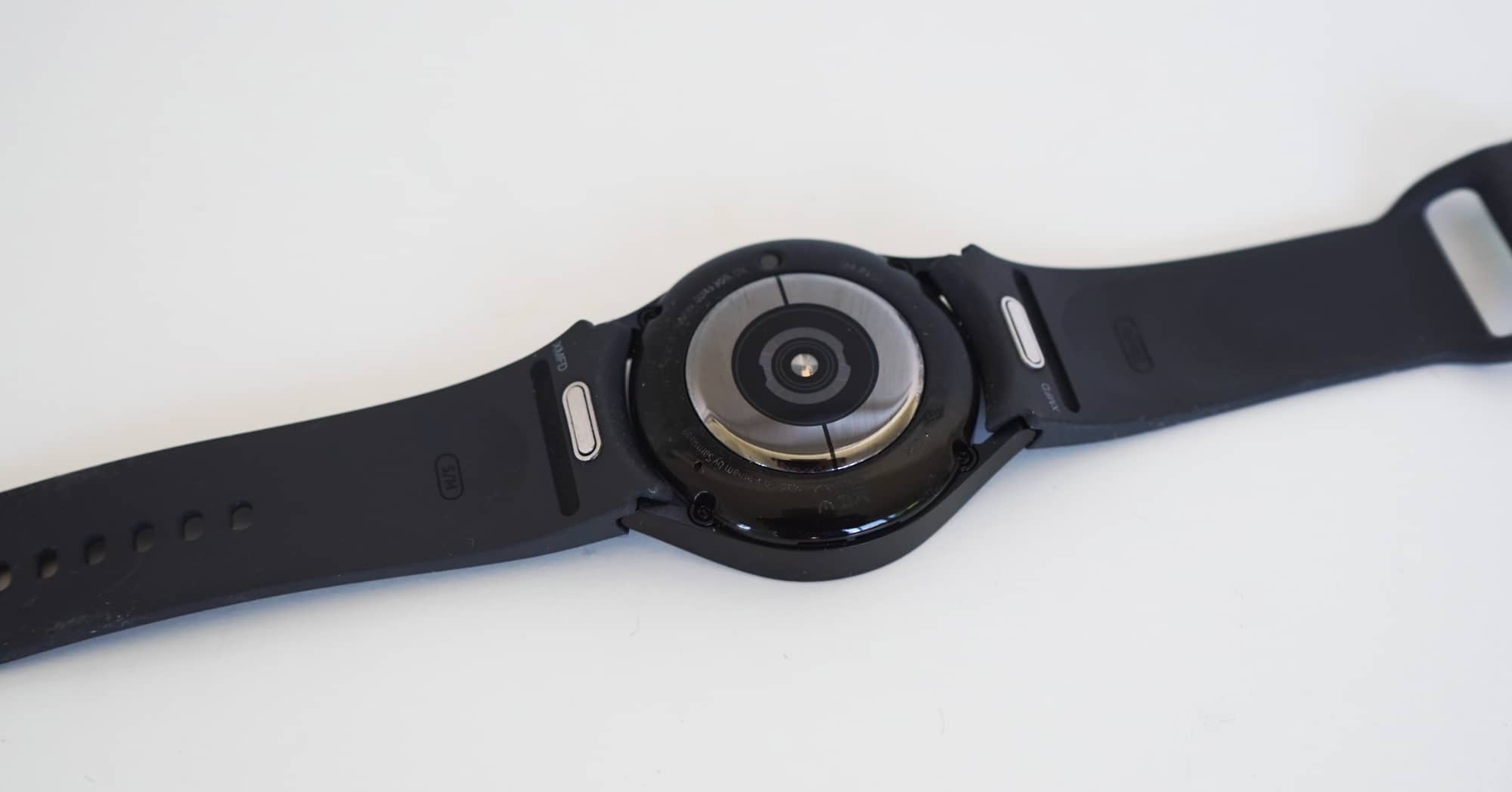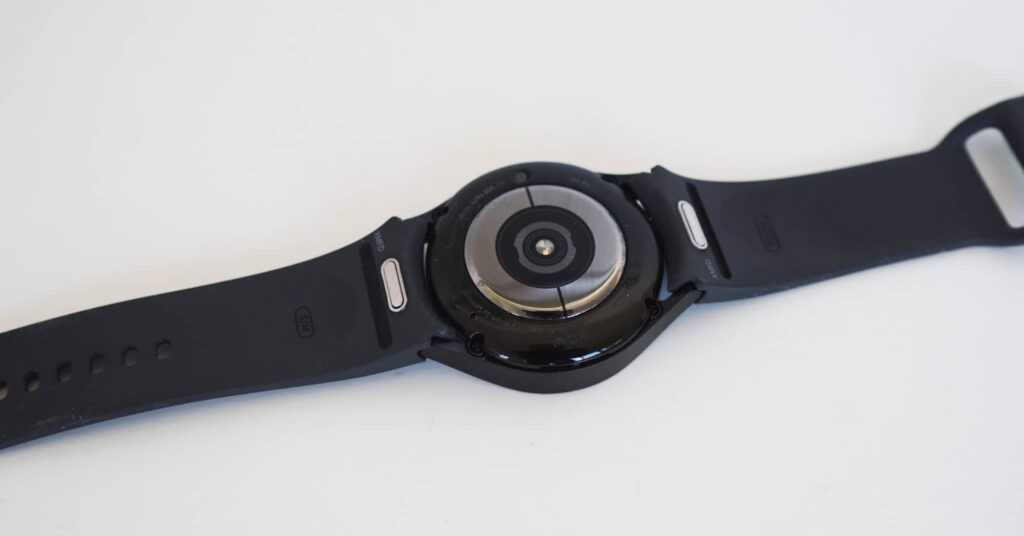 There are also a whole heap of sensors under the hood, including barometer, accelerometer, electrical heart sensor (ECG), optical heart rate sensor (heart rate tracking), infrared temperature sensor, light sensor, and a bioelectrical impedance analysis sensor, to name a few.
And depending on the model you consider, you'll get either Bluetooth and WiFi, or Bluetooth, WiFi and LTE. The base models of each offer only Bluetooth and WiFi, the latter of which is limited to 802.11a/b/g/n.
In-use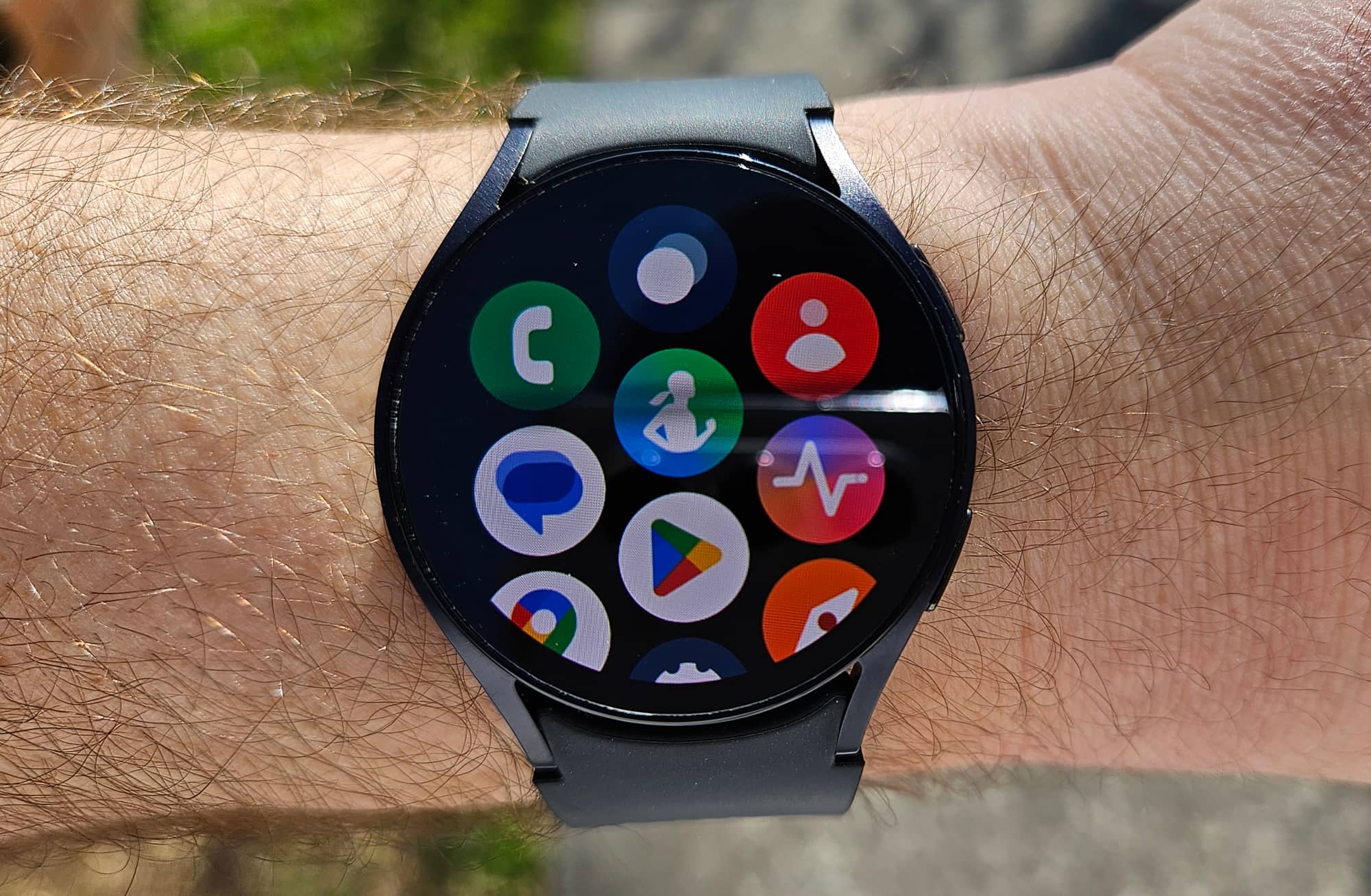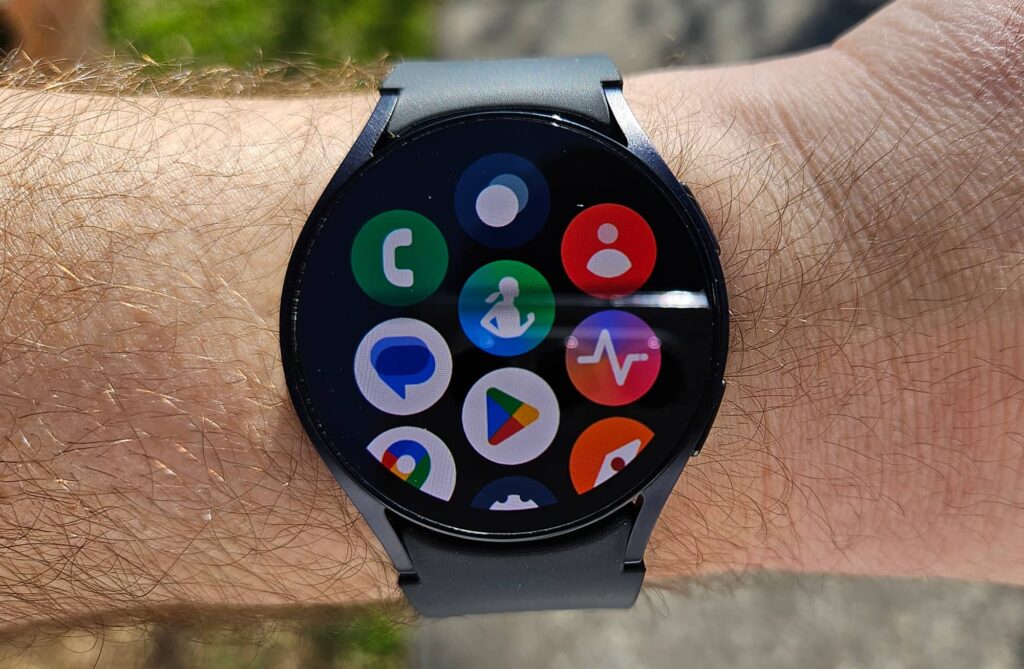 We feel like we've done this dance, but let's do it again because it's a new version, so why not?
In 2023, the Watch6 is another WearOS wearable sporting two buttons and a touchscreen, and that's its with gestures to remember. Singular presses of buttons won't always do something, but gestures on the screen will, with a swipe from left right showing previous notifications, a swipe from right to left launching into the widgets you have control of via the app, a swipe down showing a power control bar (like regular Android), and a swipe up from the bottom revealing the apps available at your disposal.
It's all fairly simple, though you may want to have a browse of the Google Play Store to find any apps worth installing beyond the few Samsung offer, which are largely health and time related.
Those seem like the main reasons to use the wearable, and some of these seem to work in the background of it all. Step counts and fitness reminders will just happen in the background, as does the clock which you can check on by simply raising your arm, while sensors like the bioelectrical impedance analysis (BIA) need you to pull the watch higher up your arm, tighten it, and then leave your fingers on the two buttons while it sends small electrical charges throughout your body to take measurements.


This isn't the first time we've seen this type of electrical measurement technology, and it sure won't be the last, though the really specific nature for how you trigger the BIA mode makes us wonder if we'll ever even remember to do it again. It's just not super intuitive and feels like the sort of thing you'll only do once.
Mind you, there's also the requirement to have a Samsung phone for aspects of the phone. There's an ECG that now works in Australia which is sure handy, but you'll need a Samsung phone to make it work, and we suspect it's not the only thing.
For the most part, though, using the Galaxy Watch 6 should be a cinch for any Android owner, with "Android" being the other obvious requirement.
Performance
Using the watch sees a Samsung chip spin to life, though you won't likely have to worry too much about it as you use the wearable. That's because Samsung seems to have optimised the chip, memory, and WearOS operating system to play nicely, with only a few moments of lag here and there, as every device can have.
Performance for a wearable isn't much of a thing we need to talk about except when apps and clocks just refuse to run, and that's not much of a problem here.
Sure, the Watch6 has moments, but for the most part, it's as speedy as any other wearable, and certainly as much as any prior Galaxy watch.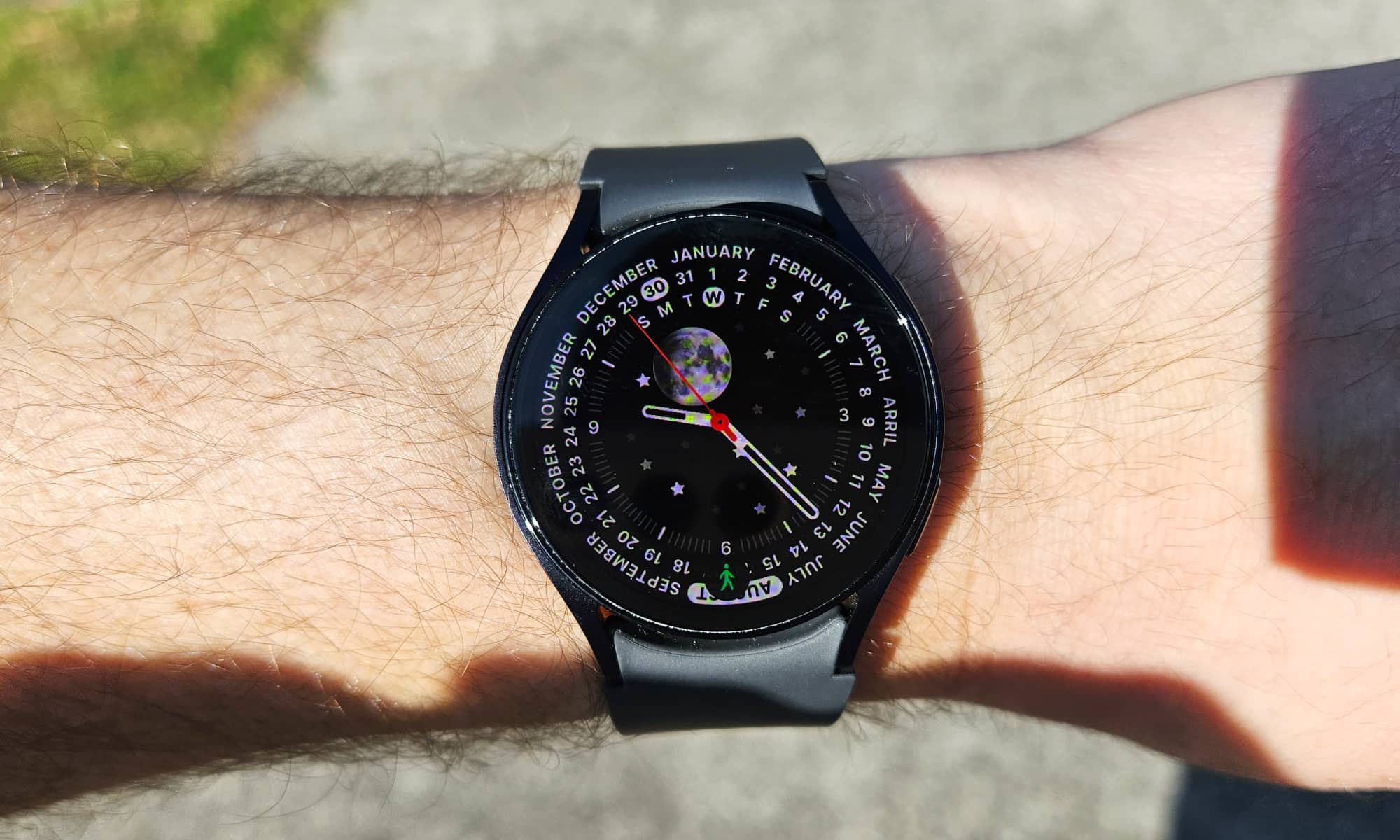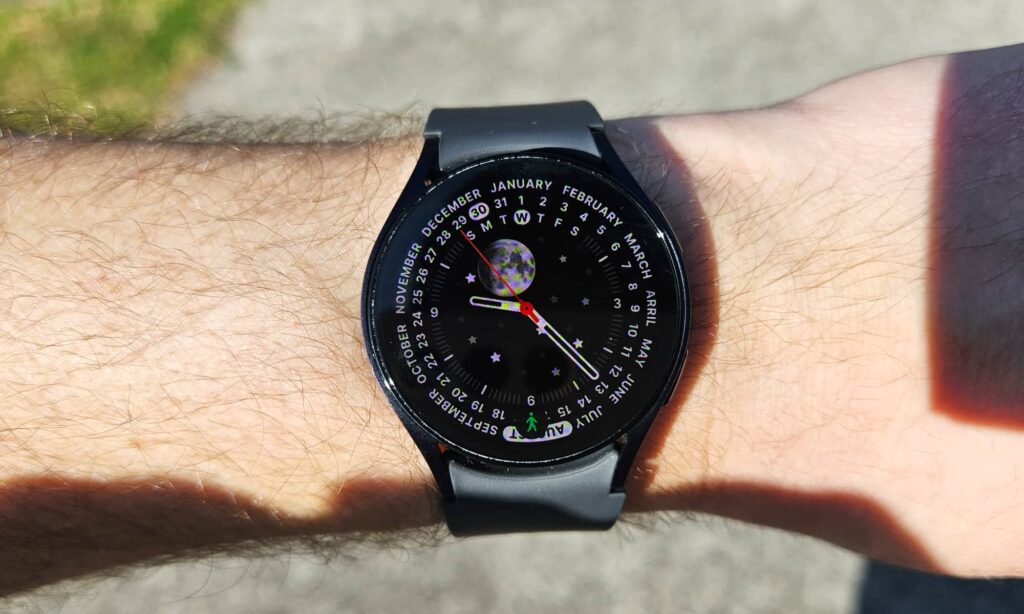 Battery
It also offers similar battery life to previous Galaxy Watch models, or should we say identical battery life to the previous entry, the Galaxy Watch 5.
That is to say it's acceptable but not fantastic, with Samsung's suggestion of up to 40 hours possible, though we expect most will want to charge the wearable nightly.
Tested over the course of a week, the Watch 5 achieved roughly a day and a half of battery life with light use of wearing, walking tracking, sleep tracking, and triggering the full body BIA sensor, which itself is a bit of a chore you'll probably only do once and then forget about.
This isn't far from the underwhelming norm that is a nightly charge, and is a far cry from the 2 to 3 days we've seen in the past, even from Samsung. Sure, it's not as bad as the Pixel Watch's ability to not even hit a full day of life, but it's not much better, either.
Value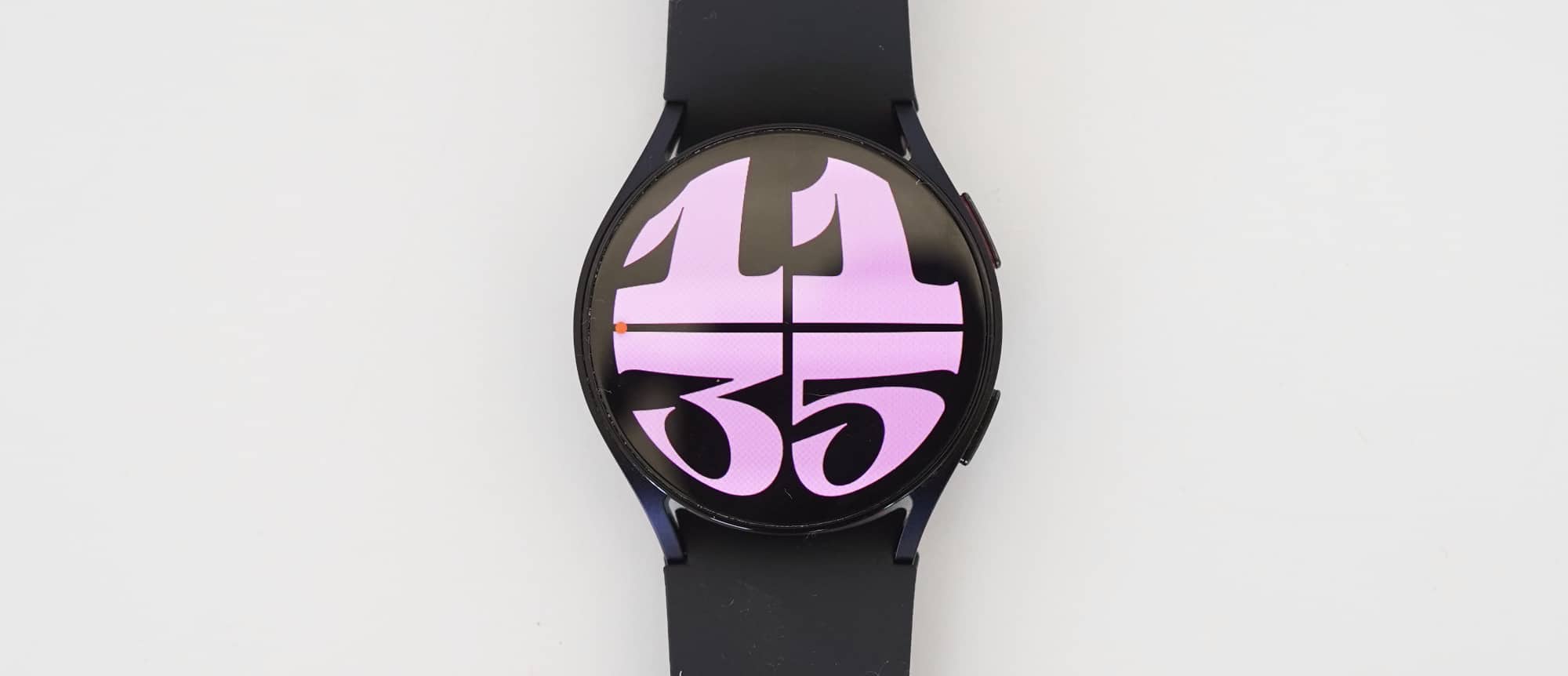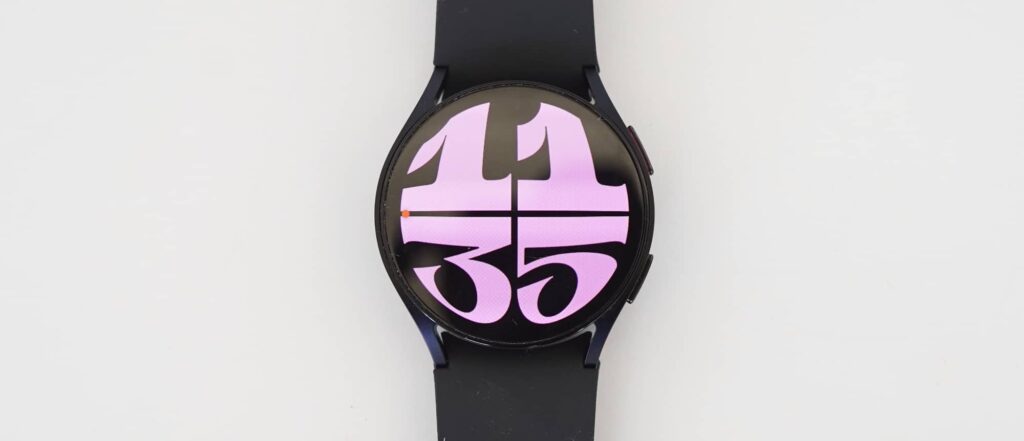 At least the price tag doesn't seem overly hefty, at least not for this model.
Keep in mind, there are two variants of the Galaxy Watch 6: the full touchscreen standard Watch 6 which we're reviewing, and one that harks back to the days of Samsung's classic ring controller in the Watch6 Classic. That model is more like the Watch4 Classic in design, but with the specs and operating system of the Watch6.
Rather frustratingly, the Watch6 Classic is the more premium of the two and comes with a hefty starting price of $699. By comparison, the 40mm Watch6 Bluetooth model we reviewed costs $549 (while a slightly bigger 44mm starts at $599), which puts it just behind Apple's Series 8 wearables, but in front of the more value-driven Apple Watch SE.
And that's not too bad, especially given you get sapphire glass protecting the wearable, something Apple doesn't offer unless you spend a whole lot more.
Interestingly, you can still find the Galaxy Watch5 for around the $399 mark, though we're not sure for how long. If that model sticks around for what is ostensibly the Apple Watch SE price (which is also $399), it may in turn be better value than the Watch6, which is $200 more and doesn't offer that many noticeable differences.
If a slightly brighter screen and a little bit more health tracking are what drives you, the Watch6 is acceptable value, but while its previous generation sticks around, there's a big dent in terms of how much value the new model represents given the minor differences between them.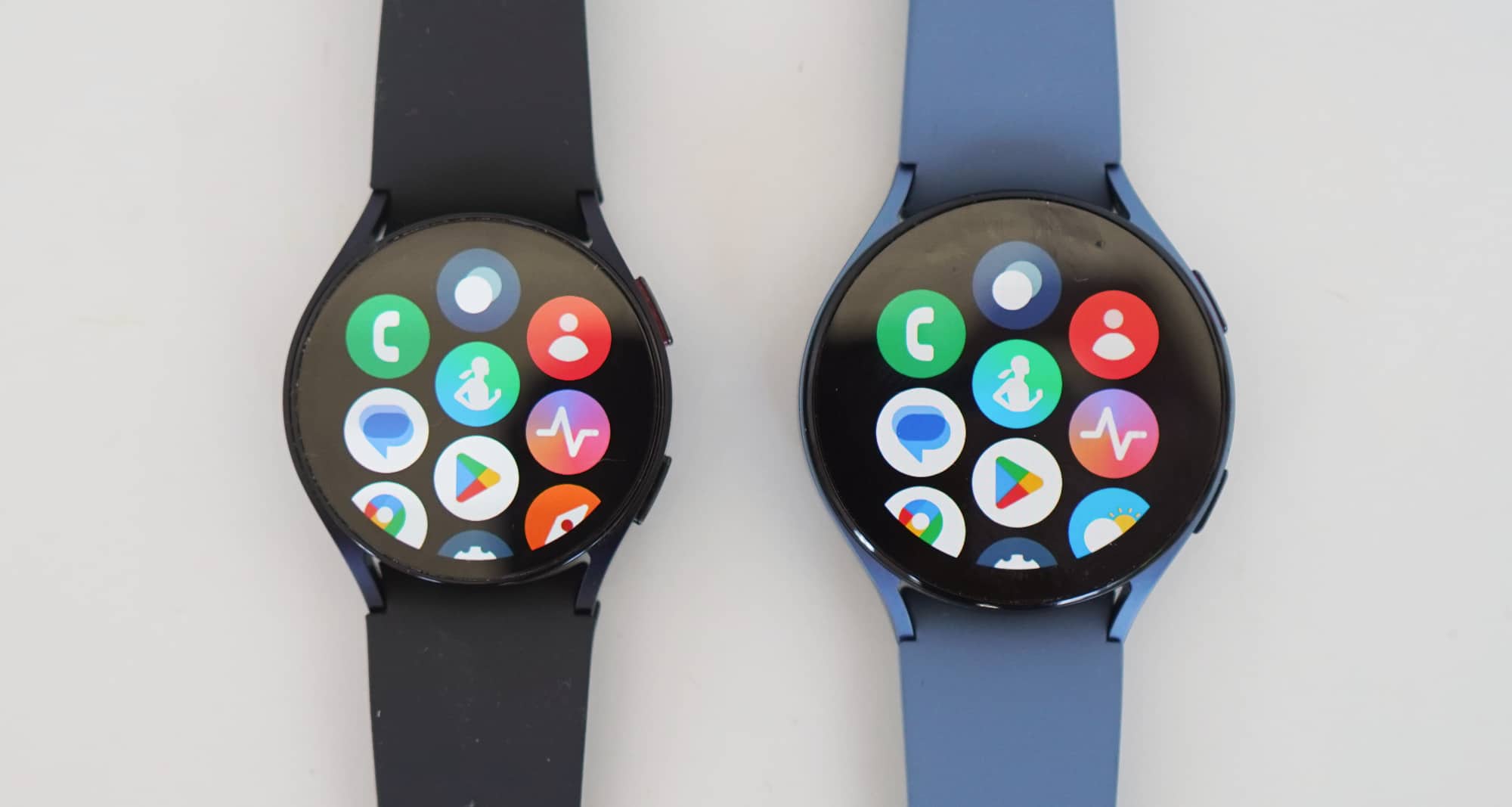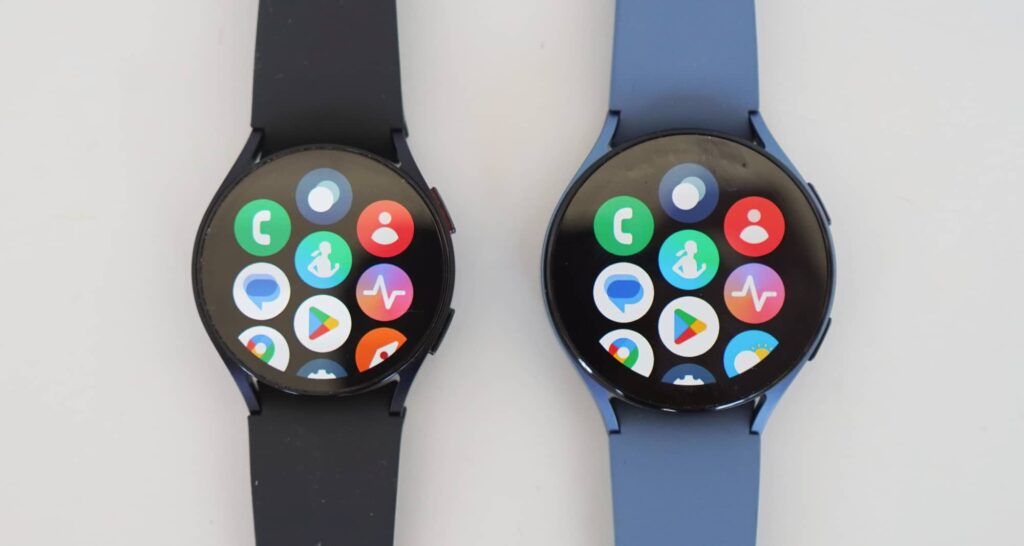 What needs work?
The real crux of the problem is that the Galaxy Watch 6 can end up feeling like another iteration where very little has changed.
It looks the same, feels the same, and largely offers the same battery life as last time. Aside for the extra love applied to sleep tracking, you'd be forgiven for thinking the standard Galaxy Watch 6 was last year's Galaxy Watch 5. They are that similar in design and functionality.
Samsung is even bringing some of those new watch faces to older Galaxy Watch devices. While owners of older models may miss out on some of the new features, there's a pretty good sign that last year's model may get some of that new, and that's a good thing, too.
The thing is that much of the "extra" this year's model offers doesn't feel all that, well, "extra". Improvements to sleep tracking haven't been stellar or even noticeable and a new feature we tried — being able to turn synchronise profiles and modes for turning both phone and watch to sleep (which makes the phone go to black and white mode) — doesn't seem like a phone feature, but more an OS feature.
In many ways, the Watch6 feels like a release for the sake of releasing as new model, and while the year can feel a little scant on tech releases, as Shania has previously said, "that don't impress me much".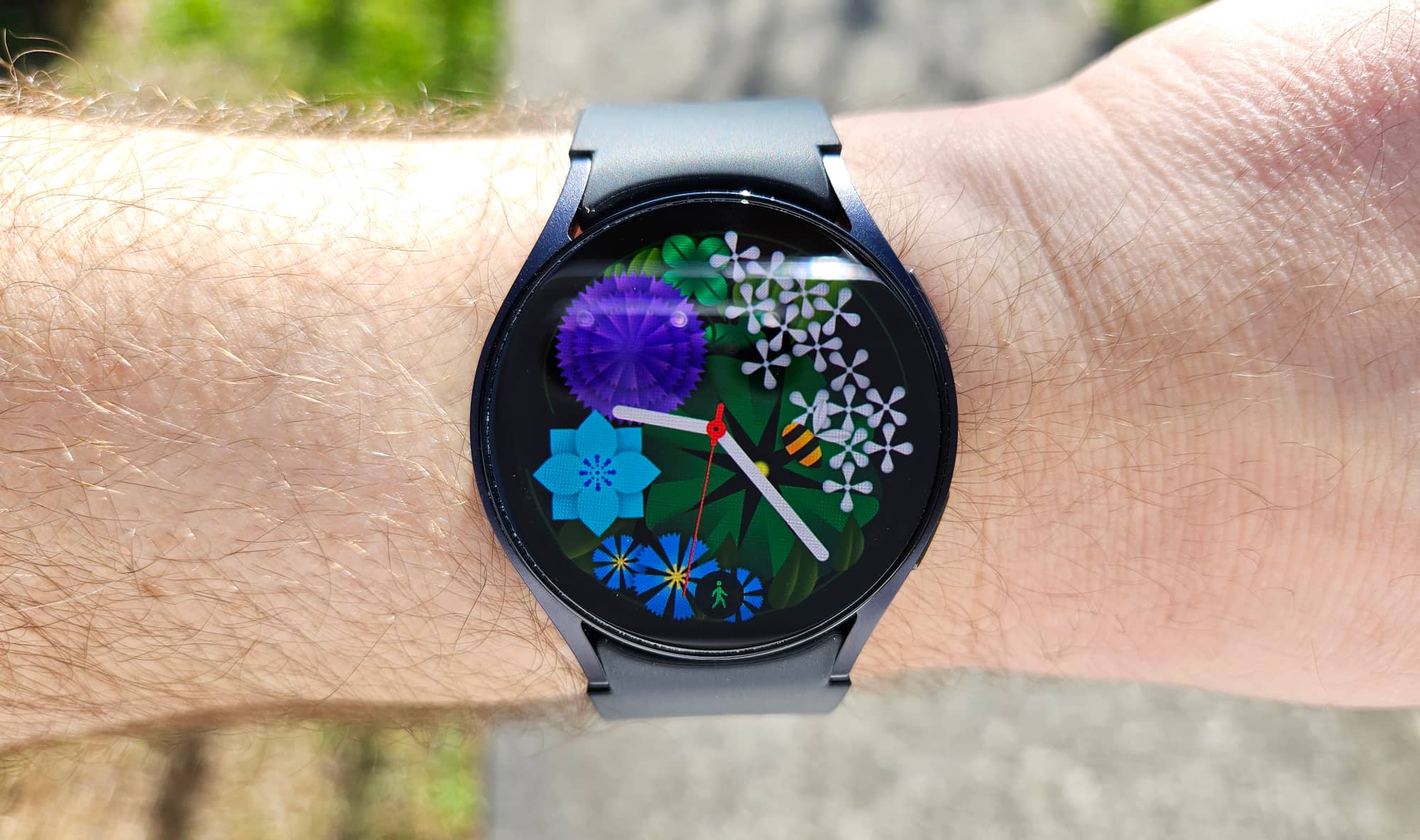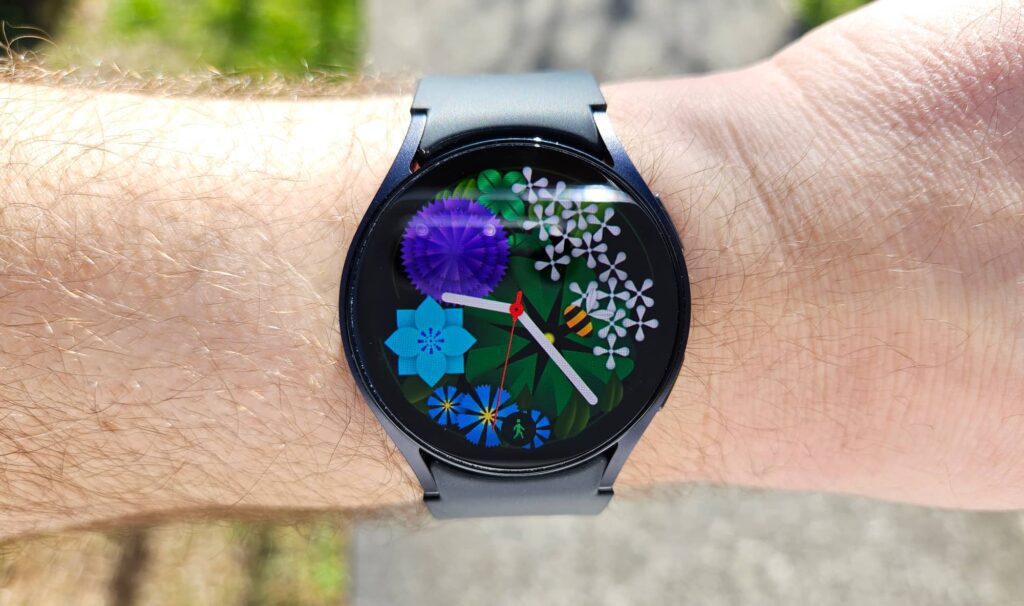 Final thoughts (TLDR)
Perhaps the most alarming thing about the Galaxy Watch 6 is just how iterative it is, and how little it seems has been done. The Galaxy Watch 5 was nice and the Watch 6 is nice, too, but they feel really close with minimal differences and marginal improvements, if any.
Frankly, if you really wanted a Galaxy Watch to accompany an Android phone, we'd suggest looking at last year's Watch 5. Given the models are so similar, there's value to be had there.
As for this one, we'd probably venture a look at the Watch6 Classic, as that model will see the most differences and points of individuality, things which are sorely needed at this point.
The Galaxy Watch6 is just more of the same, and while that's not necessarily a bad thing, it also makes last year's model that much better value.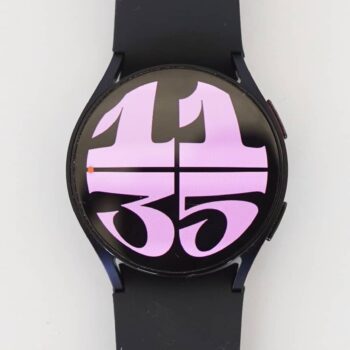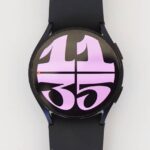 Samsung Galaxy Watch 6 (SM-R930)
The good
A nice looking circular smartwatch
Comes with sapphire glass by default
Slightly slimmer bezels in this year's model
Water resistant
Several health sensors including bioelectrical impedance
The not-so-good
Not much has changed
Battery life could be better
WearOS hardly feels used in this wearable