Quick review
Apple MacBook Pro 14 M2 (2023)
The good
An immense amount of power in a laptop
Beautiful screen
Excellent industrial design
Plenty of ports
Loads of battery life
The not-so-good
Can get very expensive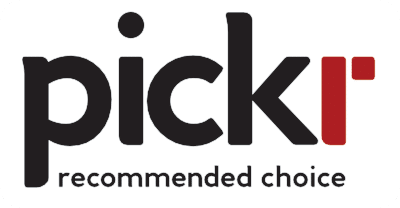 Packing more performance into a portable than you might think is possible, the M2 MacBook Pro 14 is a pint-sized powerhouse, and it's difficult to beat.
Computers are getting smaller and more powerful, but chances are if you need more grunt, you can expect to either carry around a beast of a machine or be told to use a desktop.
Workstation class computers are often called that because they're designed for work and heavy needs. Boasting more powerful chips, lots of memory, and typically heavier graphical power needs than your regular computer might, owners of workstations can expect a meaty desktop or a heavy laptop. It's just the way it goes.
Fortunately, it's a category that is changing rapidly.
Apple has made a slim workstation for quite a while, and when the first 16 inch MacBook Pro rolled out a few years ago, it was exciting just given what the computer maker managed to throw in. These days, though, it's even more interesting, and it comes in a smaller 14 inch size, too.
With Apple's Silicon chips inside, a MacBook really matches the workstation needs of a professional, and it can do some pretty impressive things already in the M2 MacBook Air. In this year's update to the "Pro" line, you're getting a new generation of that M2 geared at workstation users and folks who need to wrench every little bit of power out of their system.
Is it enough, and is it genuinely faster than every other MacBook out there? Let's find out.
Design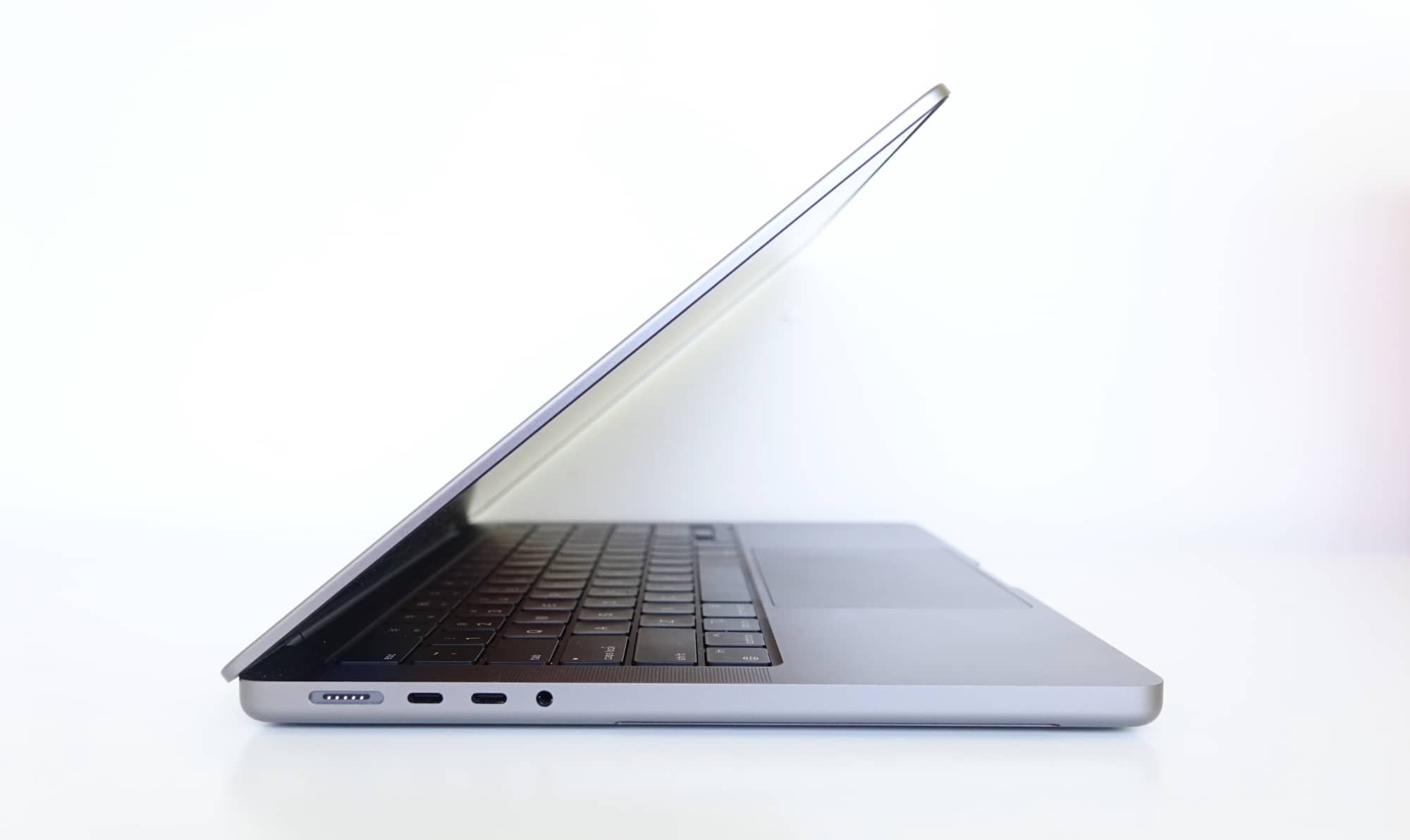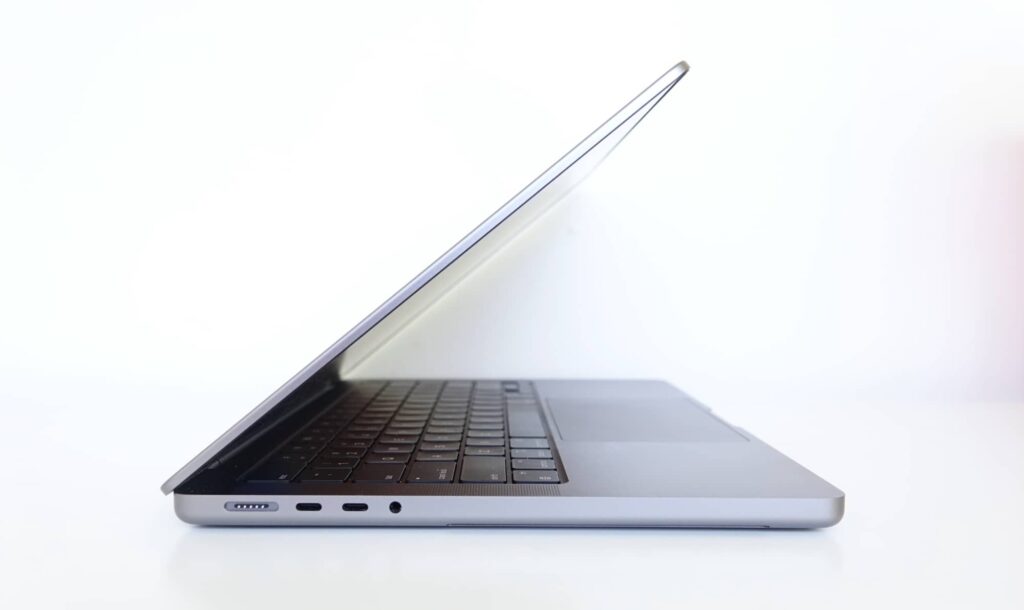 While the new MacBook Pro 14 is new, the design is left over from last time, and that's not a bad thing.
A flat edged metal laptop with softened sides and corners, the current MacBook Pro 14 (and MacBook Pro 16) is more or less a conversion of the current iPad Pro if it was a laptop. I mean, it's similar to one, but isn't.
This isn't just one big screen like a tablet, but a full aluminium body encasing a lot of hardware, sporting smooth corners and flat edges, complete with the return of the MagSafe magnetic docking connector that lets you breathe a sigh of relief if your kids accidentally pull the power cable; it'll detach, not pull the whole laptop with it.
<insert *sigh of relief here>
Features
Inside that metal marvel is what basically makes this a spec bump of an update, because this is where the technology has changed between MacBook Pro variations.
If you've seen the older model — which isn't that old — the insides are basically an upgrade from the first-gen Apple Silicon MacBook Pro 14, as the M1 Pro/Max becomes an M2 Pro/Max, depending on what you want and how much you have to spend.
The choice of chips is exactly that — M2 Pro or M2 Max — with a minimum of 16GB RAM and up to 96GB RAM if you opt for the most premium M2 Max chip there is. Storage starts at 512GB, but you can max that out to 8TB of solid-state storage if you so choose, again based on your needs and how much you spend.
It's not just chips that are new, but also some of the extra specs. You'll find wireless communication tech has gone up, with the 802.11ax WiFi 6 now supporting the extra bandwidth that WiFi 6E provides, while Bluetooth 5.0 has been upgraded to Bluetooth 5.3.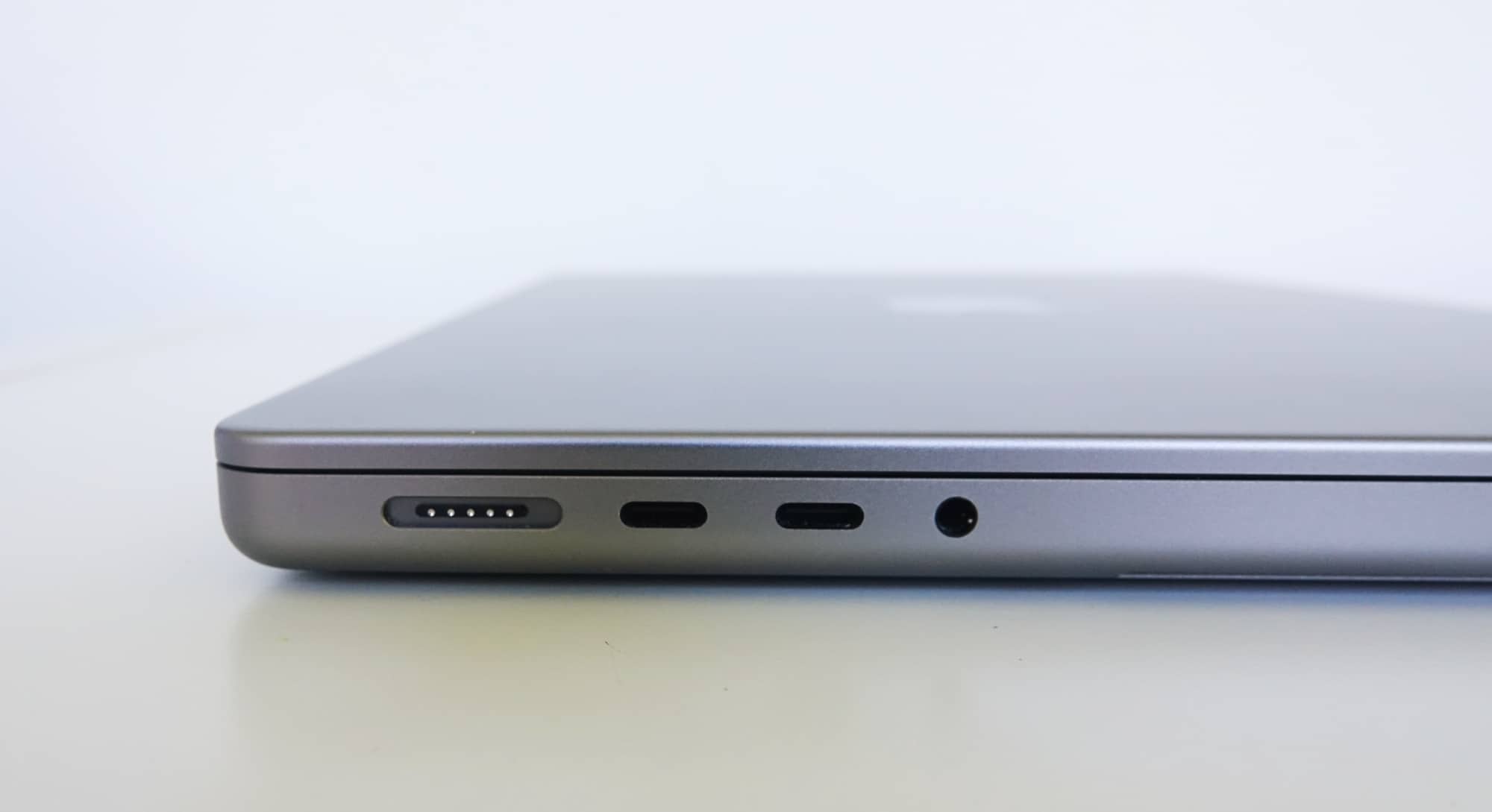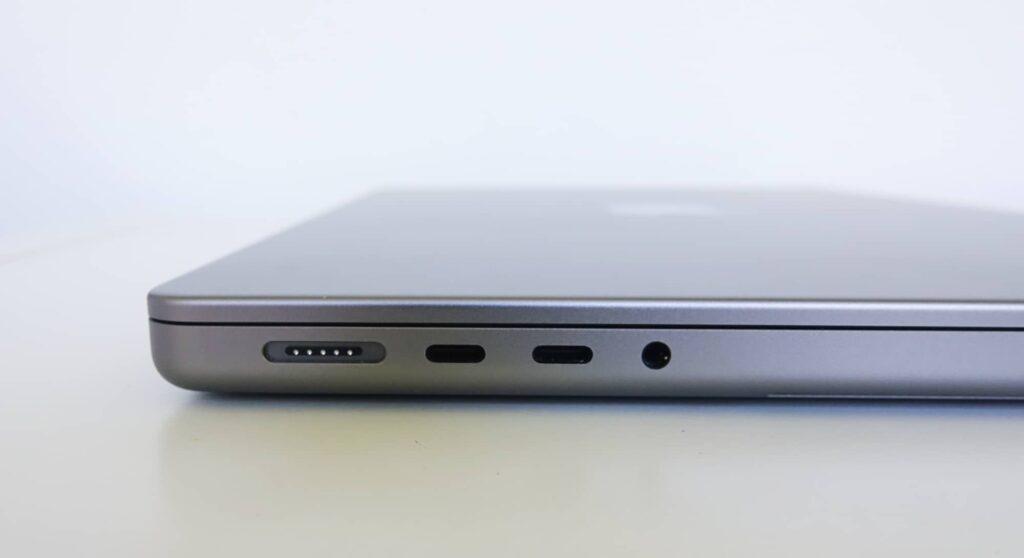 The ports see a slight update, as well, with the combination of one SDXC card slot, three Thunderbolt 4 Type C ports, single 3.5mm headset jack, MagSafe charging port, and one HDMI port receiving a slight bump, as the latter of these, the HDMI port, now supports multichannel audio out, as well. It's a minor change, though one you'd never notice looking at it.
In fact, most of the 2023 MacBook Pro 14 spec sheet is like that, with the same FaceTime HD 1080p camera, the same support for spatial audio over a six-speaker system, same three-mic array for audio capture, same backlit keyboard with Touch ID, and roughly the same battery, too.
It's all encased in much the same chassis as last time, an aluminium design weighing around 1.6kg, or a little more if you spring for the high-end M2 Max edition.


Display
While the specs have changed, the screen hasn't, at least from the first 14 inch MBP a couple of years ago. And that's not a bad thing at all.
The 14 inch display on the M2 MacBook Pro is actually a 14.2 inch screen sporting a resolution of 3024×1964, which isn't quite 4K, but is also not bad, and occupies most of the screen. In fact, aside for a small notch taken out of the top like the old iPhone, it's pretty sizeable. We reckon Dell's displays are handling the edges better, but the Apple Liquid Retina XDR display on the 14 inch MacBook Pro is still quite nice.
In fact, aspects of the screen are even better than that Studio Display we checked out last year. There's support for Mini-LED backlighting here providing more control, and while the Studio Display maxed out at 60Hz, the MacBook Pro 14 supports up to 120Hz, making it faster and able to jump between refresh rates thanks to Apple's ProMotion tech, also found in the iPhone 14 Pro and Pro Max, among others.
Mind you, this is all relatively par for the course, because if you have the 2021 M1 MacBook Pro 14, you've seen all this before.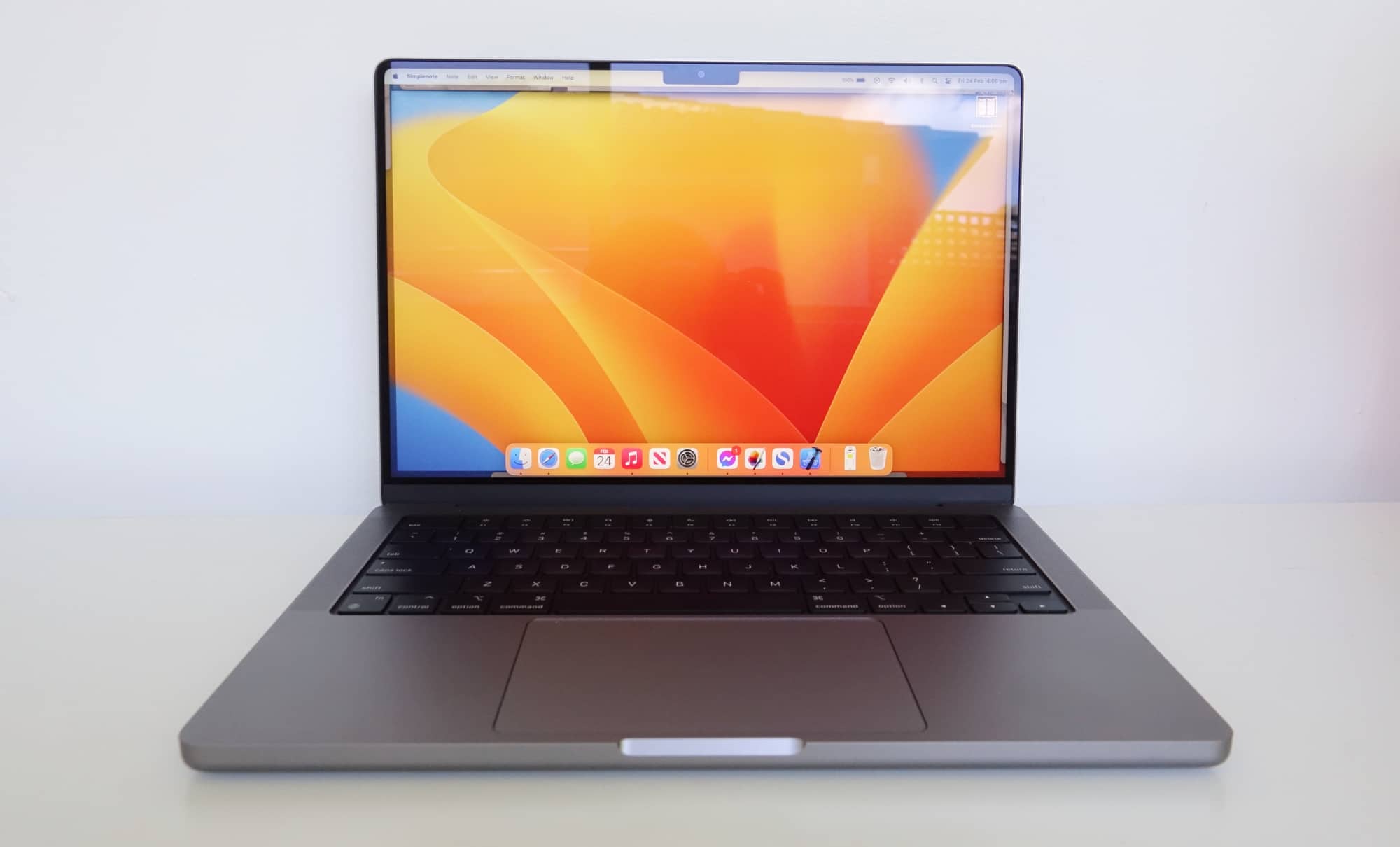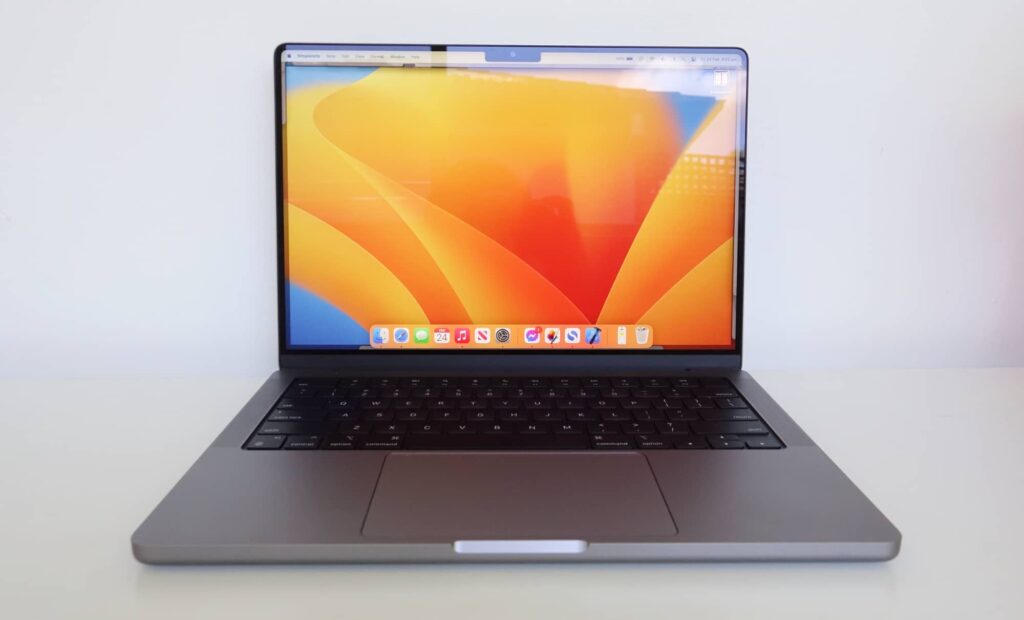 In-use
With the design and display kept the same, and this MBP 14 really being a spec upgrade, the usability is more or less identical to what we experienced in the 16 inch version when we reviewed it a couple of years ago.
That is to say it is excellent.
There is a lovely keyboard to type on with the right amount of travel, an excellent and large trackpad, and the fingerprint login system on the right works a treat and feels like it belongs.
Everything about using this computer is a delight. And it's a similar situation in the performance.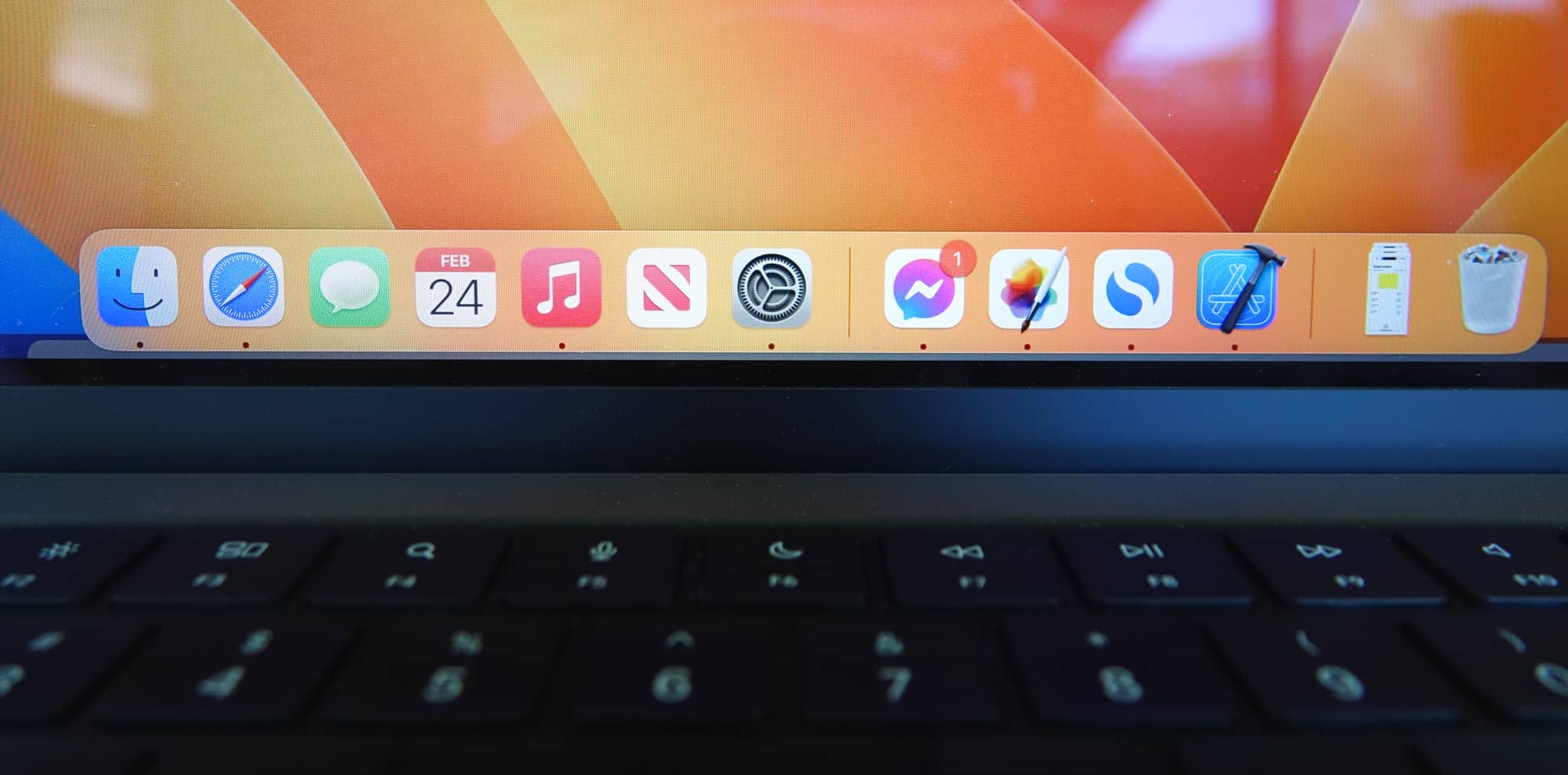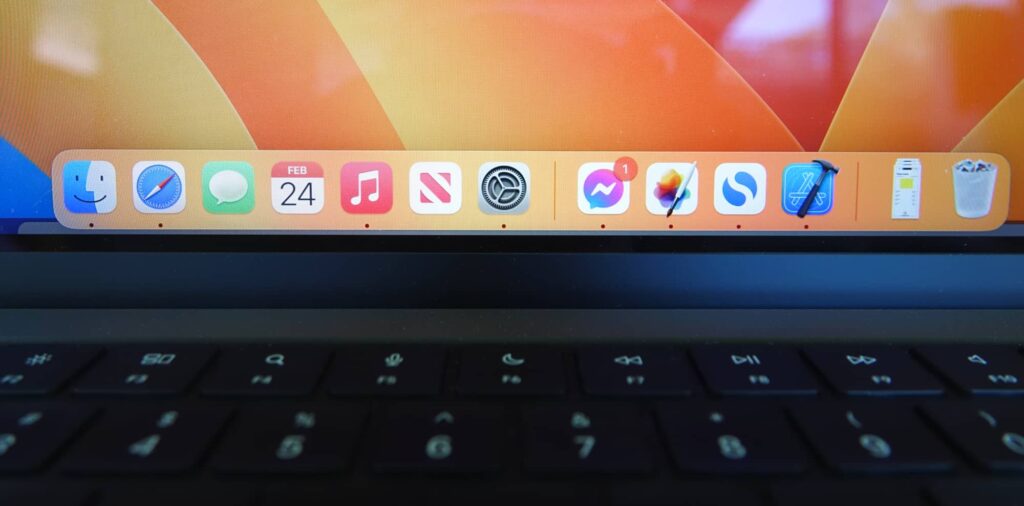 Performance
Armed with a choice of either the M2 Pro or the M2 Max, owners of the MacBook Pro 14 will be spoiled for performance in this computer, because either model is a beast.
The MacBook Pro 14 we reviewed was more or less kitted to be the best of the bunch. If money was no object, this was the computer you'd want, spec'd up in just about the best way possible.
As such, the review MBP 14 included the 12 core M2 Max with 38 GPU cores plus 96GB RAM, and a staggering 8TB of storage. It's about the best 14 inch you can find, and perhaps unsurprisingly, it delivers. It delivers in spades.
Compared to the first generation of the MacBook Pro 14, there's a heap of performance difference, a fact that will likely not surprise you at all.
But the performance goes deeper than that, besting what we saw in the desktop Mac Studio last year.
That alone makes it just about the fastest Mac around, and it's a portable Mac at that. If you need power, this thing has it, just going on benchmarks.
Beyond benchmarks, we found the system just performed beautifully.
Heaps of photos launched in Pixelmator Pro just that much faster, video exports from Final Cut Pro were faster, and exporting an archive of our app Simplsaver occurred so quickly, it's as if Xcode didn't stop to wait for instructions. The MacBook Pro 14 just gives you so much and then some.
This thing is an absolute beast. It just delivers heaps of performance and doesn't stop.
Battery
It's a similar situation in the battery life department, where you can find up to 18 hours of battery, but will probably see you fetching closer to 11 or 12 hours, dependent on what you do.
Stick with basic productivity and you'll get the 12ish hour lifespan of in the MBP 14 battery, while Apple says the 18 is possible with video watching, making it ideal for a long flight if you needed to and were travelling without a similarly sized iPad. No reason to carry both, clearly.
Worth noting is that you'll technically find a bigger battery in this laptop compared with what's in either the M2 Air or M2 MacBook Pro 13, but both of those beat the 14 in battery life, and there's a good reason why: the chip. The M2 Pro and Max are likely a little more power hungry, and so you'll end up losing a bit of life.
But it's not a heap of battery life lost, and while the MBP 13 can hit between 16 and 20 hours of life -- which is more than the 12 to 18 in the MBP 14 -- it's still a solid amount in this laptop, for sure.
The good news is thanks to the ubiquitous USB Type C connection and speedy fast-charge adaptor, the MBP 14 doesn't take long to charge up at all.


Value
The price is about the one place you might draw a bit of a question mark, possibly because it's not an inexpensive computer, for sure.
Starting from $3199 in Australia, the 2022 MacBook Pro isn't necessarily cheap, but it's also not necessarily overpriced for what it is.
Given the feature set and performance, we'd argue that cost Apple is setting here isn't too hard an ask at all, though the extreme performance we found on our review MBP 14 also came with an extreme price, nearing the $10K mark for the spec we had. That is a positively huge amount of money, and not one to be taken lightly. If you need more performance than even a desktop Mac and you need it to go, you may be prepared to pay for it in this computer.
Even at its lowest price of just over $3K, we think Apple's argument for value isn't terribly far off, just simply based on how solid a system the 2023 M2 MacBook Pro is.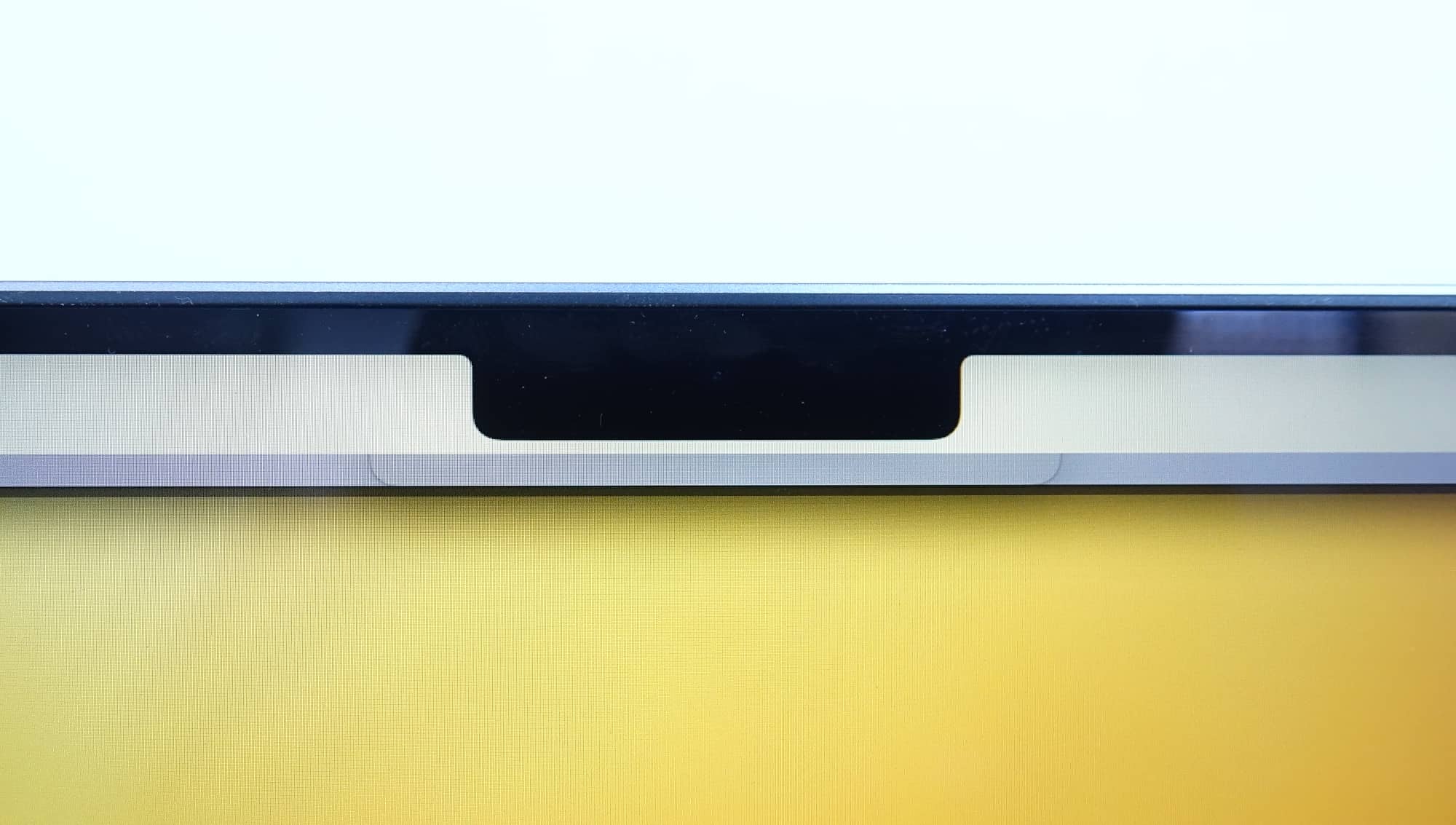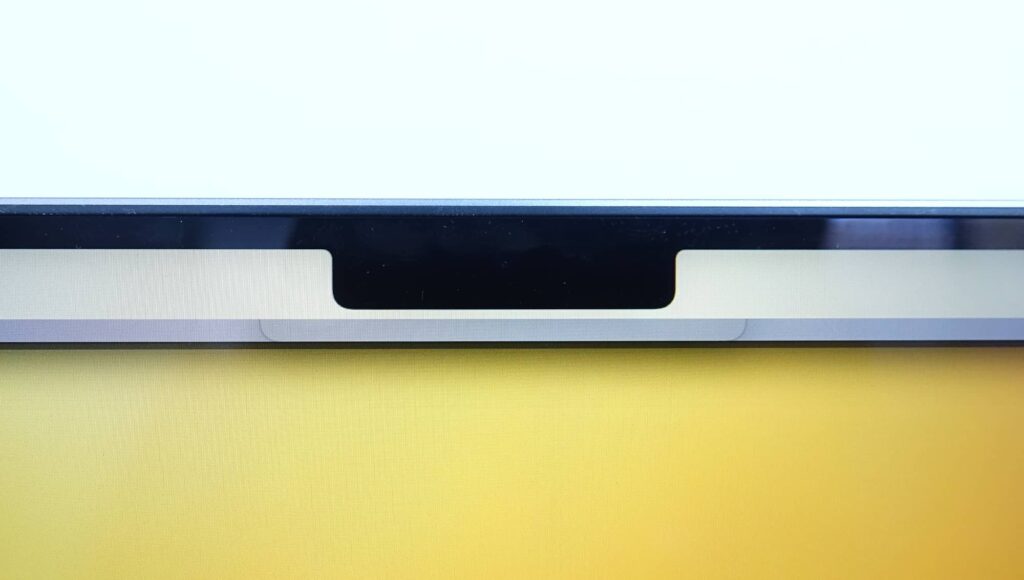 What needs work?
We don't say this very often in reviews, but there's not a lot this thing needs.
This could be the most perfect portable ever made. It packs plenty of power, performance, and battery life in a beautifully designed package. It's damn near perfect.
About the only complaints are the cost -- which can get sexy if you decide to push the specs up -- and the heat. Push those specs up and the M2 MBP can get a little toasty, but it's a minor complaint, and here's why: every super spec'd laptop echoes that issue completely. It is a normal part of a workstation-class laptop, and Apple hasn't managed to escape it.
The good news is you typically won't have to worry about it. Use the M2 MacBook Pro 14 for productivity and the like, and the system's heat won't bother you. We used the MBP 14 on our lap for much of the review, and for regular work and such, and the heat hardly warranted a raised eyebrow.
But churn that performance and it can, so it's something to be aware of, minor as it is.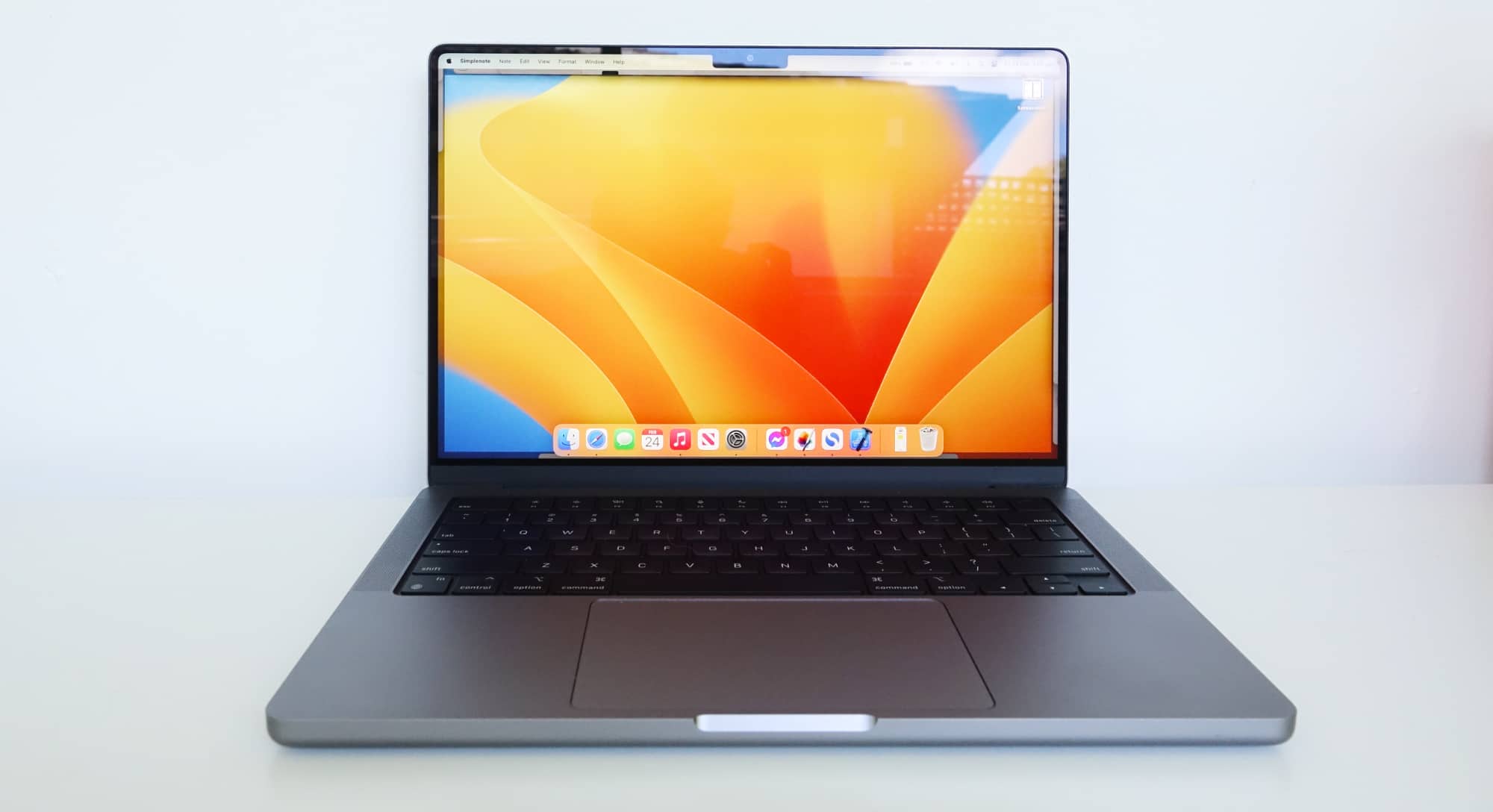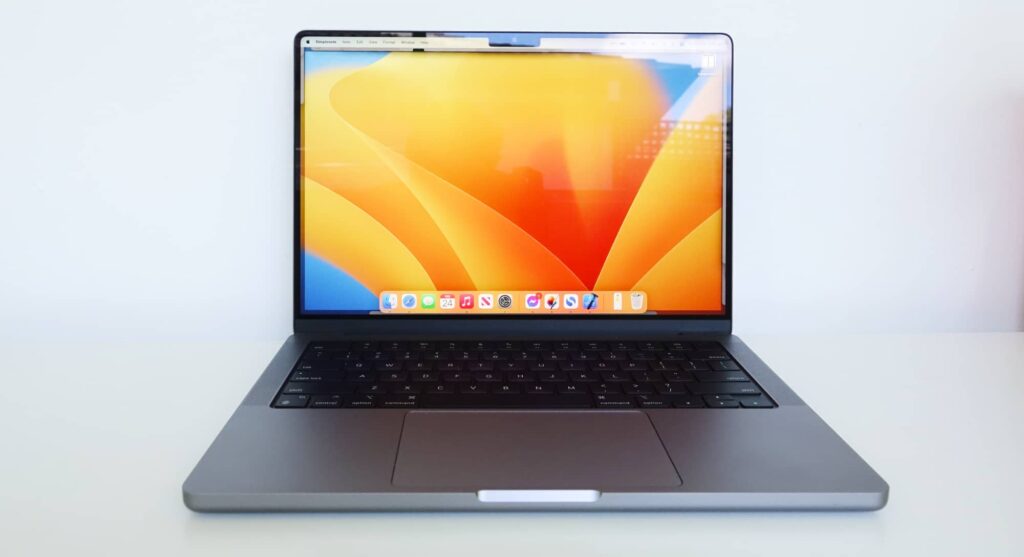 Final thoughts (TLDR)
The other niggle with the MBP 14 could well be that Apple hasn't changed much from the previous generation, but it also hasn't needed to. Apple upgraded the performance and made it to go. That's what this computer is all about.
Capable of more power than even last year's excellent Mac Studio desktop and including a better screen than the external display from Apple, the M2 MacBook Pro 14 is built to impress. And it certainly does that.
If you need all the power in the most portable way, the MacBook Pro 14 is hard to beat. One might say impossible. Highly recommended.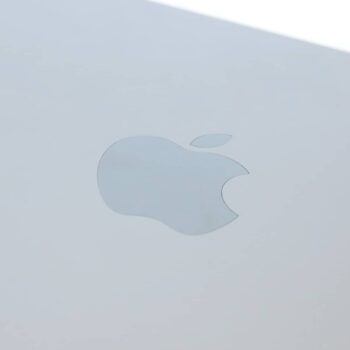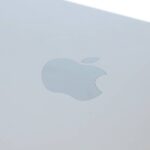 Apple MacBook Pro 14 M2 (2023)
The good
An immense amount of power in a laptop
Beautiful screen
Excellent industrial design
Plenty of ports
Loads of battery life
The not-so-good
Can get very expensive