There's a new breed of Apple Silicon this week, as the M2 gets more powerful siblings in the M2 Pro and M2 Max, with several new computers, too.
While the week has already felt a touch busy for new chip releases, the week hasn't just introduced new chips for an upcoming phone camera, it seems. Rather, there's another breed of chips on the way, as Apple readies updates and upgrades provided you're happy with spending up on something upwardly impressive.
Coming largely out of the blue (where was the rumour mill on this one?!), Apple is updating the M1 Pro and M1 Max chips from 2021 with something new.
Largely expected last year, the new chips missed out on a 2022 release, even though the base model M2 certainly saw it in the MacBook Air and MBP 13. Updated Mac Mini and MacBook Pro 14 and 16 models were expected last year, but didn't turn up, though they appear to be on the cards for 2023.
Yes, Apple has this week announced a new breed of Mac hardware for release late January into February, with two new chips and three machines.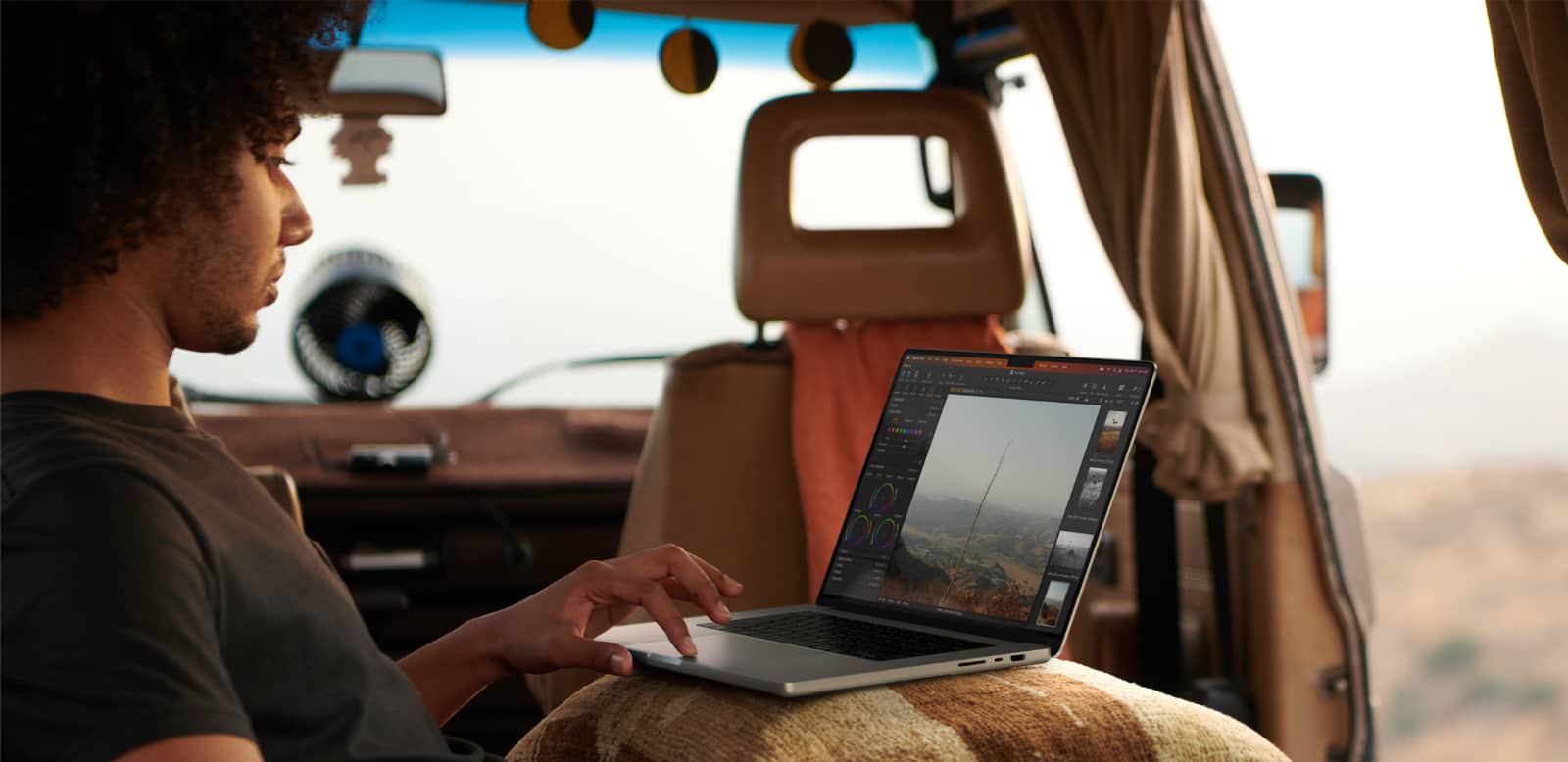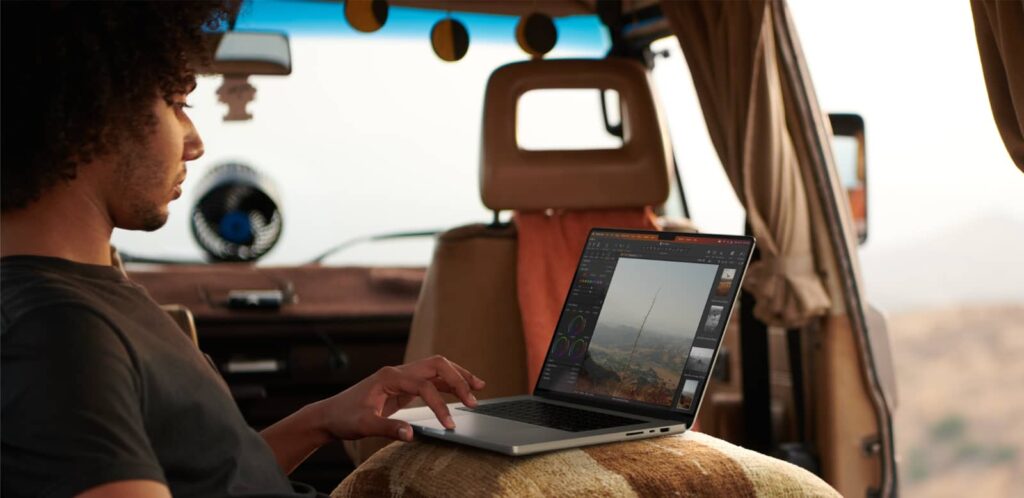 The new chips: M2 Pro and M2 Max
If you're considering buying yourself a new Mac, you're possibly going to end up on an "M2" named chip from this week on, and that's because it's in more of Apple's computers than ever.
You can still find the M1 in the least expensive MacBook Air, plus it's also in the iMac with a variant in the Mac Studio, but if you're considering just about anything else, it's an M2-led affair, and the chips are even more impressive if you spend up.
For starters, there's the basic M2 which is anything but basic, but it also has a new big brother, the M2 Pro. Inside, it features a good 40 billion transistors made on a 5 nanometer process and 200GB/s of memory bandwidth, both of which are twice what's found in its M2 sibling, plus a choice 10 or 12 CPU cores, depending on how much you spend.
The M2 Pro a more powerful chip than the M2, but what of the M1 Pro before it? Well, Apple says the new chip has more transistors than the M1 Pro, and can result faster in apps such as Photoshop, Xcode, and others, while the graphical performance can be up to 30 percent faster, too.
But it's not the only fast chip, with an even bigger M2 Max.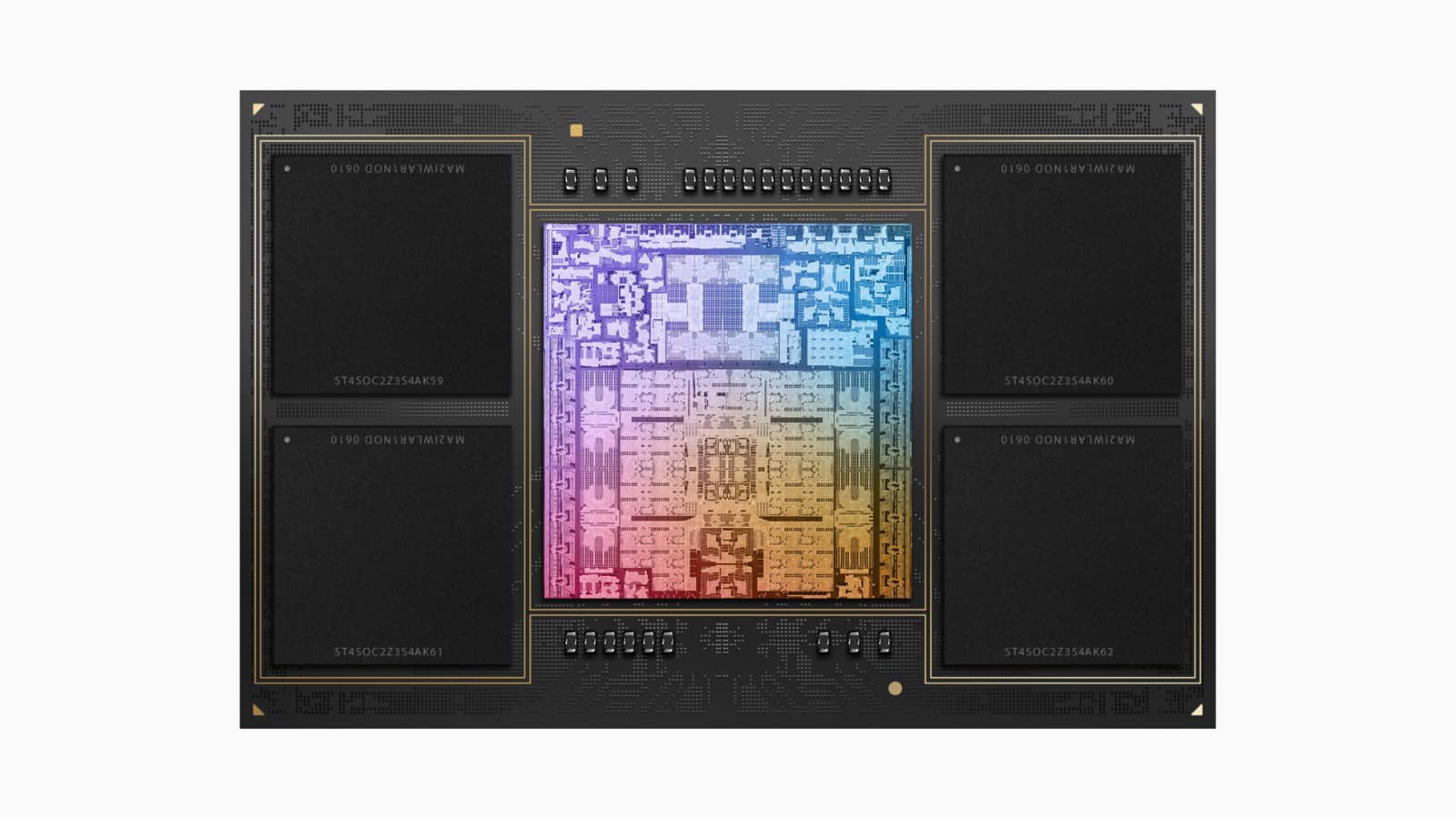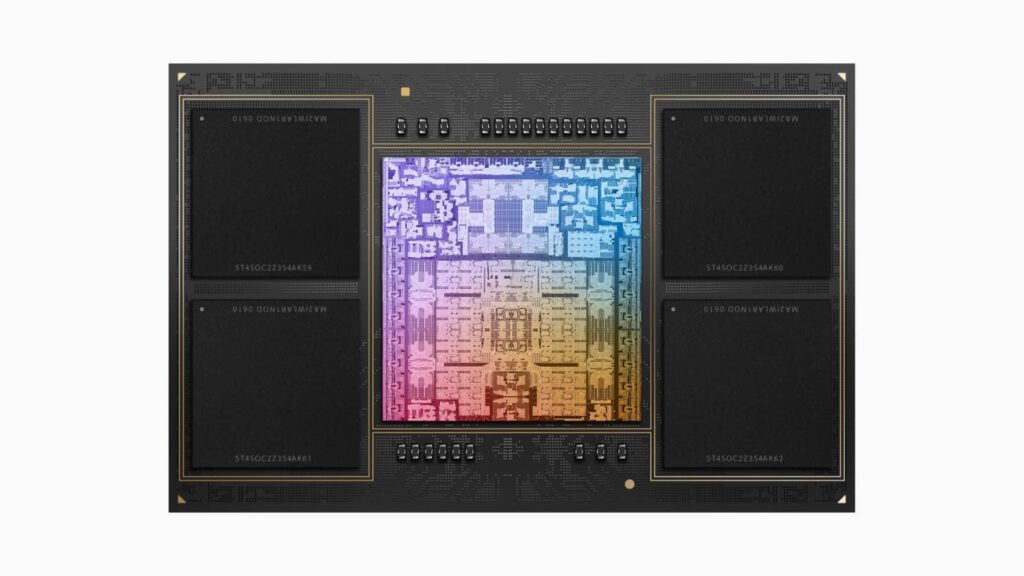 Armed with 67 billion transistors, it's over three times bigger than the M2 and features twice the memory bandwidth of the M2 Pro at 400GB/s, which basically makes it four times as fast in that area than the basic M2, and the M2 is already a bit of an impressive chip, faster than the still good M1. It'll support a 12 core CPU and faster processing, basically making it the fastest chip Apple has made for a pro-laptop, and can be paired with a staggering 96GB RAM.
Both chips feature a 16-core neural engine which is up to 40 percent faster than the older generation, a new signal image processor to improve quality from webcams, a new security system (Apple's Secure Enclave), and some hardware video processing technology to get 4K and 8K ProRes decodes to run without using a heap of the computer's power.
Of course, you'll only find these chips in new computers, so what's new?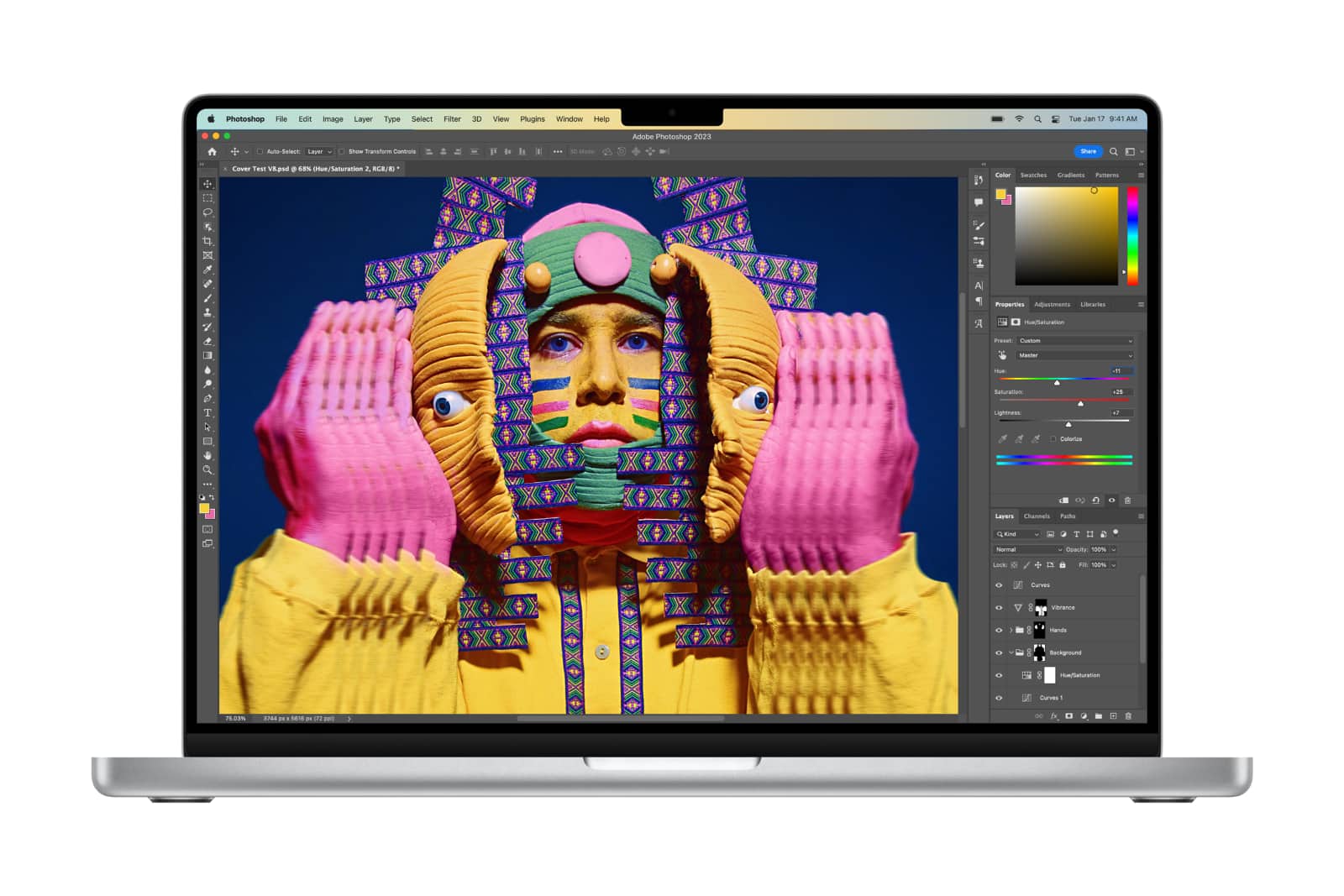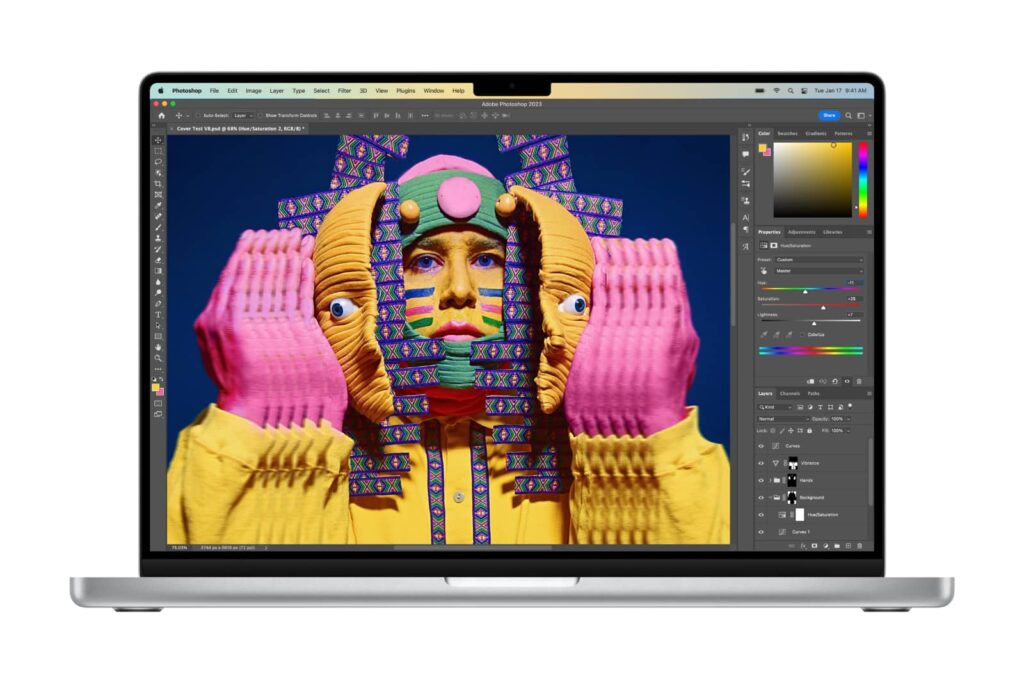 2023 MacBook Pro 14 and MacBook Pro 16
The obviously high-end MacBook Pro line is where you want to look if you need a high-end M2 Pro or M2 Max chip, and given it can support up to 96GB RAM, don't expect either to be inexpensive when they're customised before ordering.
However, the machines won't start from prices pitched much higher than what we saw when the M1 Pro MBP models started, with the 14 inch MBP with M2 Pro starting at $3199, while the updated 16 inch MBP with M2 Pro will start at $3999.
Looking at the models, the design isn't changing, so expect the same big screen with minimal bezels, MagSafe connector, several ports including an SDXC card slot, and otherwise lovely Mac, just like the MBP 16 we reviewed last time.
While the performance will see a boost from the new chips, the M2 Pro and M2 Max aren't the only additions, as Apple adds support for WiFi 6E, something the recent M2 iPad Pro also saw. That'll be handy if you upgrade to a high-speed and high-bandwidth WiFi 6E network, with more of those expected this year.


Apple is also making a change to the HDMI port you can find on each, with support for 8K displays up to 60Hz and 4K displays up to 240Hz, useful given so many gaming monitors support high-speed displays, even if Apple's Studio Display doesn't. Maybe it's a sign we'll see an update to that this year, as well.
Oh, and there's an upgraded battery capability, too, because that new chip is even more optimised for battery life, netting as much as 22 hours, the longest ever in a Mac. You'll need to spend on a 16 inch MacBook Pro with M2 Pro for that model, as that's where the rating is for, likely because the 16 inch MBP packs in amongst the biggest of the portable batteries.
Surprise! The Mac Mini is getting updated, too!
And almost in the habit of Apple's "one last thing" ending from its keynotes, there's a bit of a surprise for folks who like to save a little bit of money: the Mac Mini is getting an update.
Not in the design, though; the 2023 M2 Mac Mini will still see the same basic silver look, which probably means the speakers will be just as meh as what's in the 2020 M1 Mac Mini, but the inside is getting an update for sure.


One of the first M1 models and the last to receive an update, the 2023 Mac Mini will actually see two updates, sporting both an M2 model and an M2 Pro model. The choice basically leaves Apple with one of the most affordable Mac models around, albeit in a desktop form, but also allowing customers to decide whether they want it fast or even faster.
In the basic M2 Mac Mini, it'll be the 8-core CPU and 10-core GPU of the regular M2, while the M2 Pro model will use the M2 Pro with twice the memory bandwidth, transistors, and more speed overall.
While the design looks to be the same, there will be differences been the M2 Mini and the M2 Pro Mini, specifically around port and pricing.


The M2 Mini will see two Thunderbolt ports at the back supporting up to two displays, while the M2 Pro Mini will see four with support for up to three displays, one of which can be an 8K display, something the regular M2 model doesn't get. They'll both feature HDMI, a regular rectangular USB-A, a Gigabit Ethernet port, and an improved headphone jack for high-impedance headphones in the audiophile world, plus support for WiFi 6E.
The pricing will be different between them, though, with the M2 Mac Mini starting at $999 in Australia, while the M2 Pro Mac Mini will start at $1999 locally, arriving like the new MacBook Pro 14 and 16 in late January and early February.