Quick review
Huawei Mate 20 Pro (LYA-L29)
The good
Great design
Fits beautifully in the hand
Excellent performance
The best phone camera we've seen!
Solid 4G speeds
Superb battery life
Lovely OLED screen
Two types of security, including an in-screen fingerprint sensor that makes this phone feel like it's right out of the future
Water resistant
Infrared port means it can double as a remote for things in your home
Wireless charging
Reverse wireless charging is a cute feature
The not-so-good
Upgradeable storage uses the practically unknown "NM" (Nano Memory) format
Not everyone will like Huawei's take on Google, EMUI
The Huawei Mate 20 Pro delivers a whole heap of features and learnings, and tries to topple everything else released this year. Does it succeed?
Whether you realise it or not, 2018 has been a big year for phones. While it might seem the majority of devices have been largely iterative and hardly revolutionary, the focus on building a better device with a clear emphasis on the strength of the camera has seen some pretty impressive results.
Some companies may feel like they're lagging behind, and while they work to catch up, they're giving others a chance to pull out ahead. Apple and Samsung still largely dominate, but now we're seeing movement from other brands that have been working to make their products better and more exciting than the iterative updates of the others.
We've seen it from Oppo, and we've seen it from Huawei, and they both seem to be learning from the market faster and faster, adapting to trends and releasing products that really attempt to shuffle your next phone purchase away from what you've probably already made up your mind on.
If you live in an Apple world and own an iPhone, you're probably already going with the next iPhone, and likewise with a Samsung.
But regardless of what you own now, Huawei's latest phone, the Mate 20 Pro, goes above and beyond to convince you that your phone can do more, and in doing so, it could well be the best phone of the year.
Note: As of May 2019, Huawei devices have been disconnected from Google Android due to inclusion on a US trade ban list. While this is unlikely to affect the contents and outcome of this review, it may affect updates in the long term. Please be advised.
Design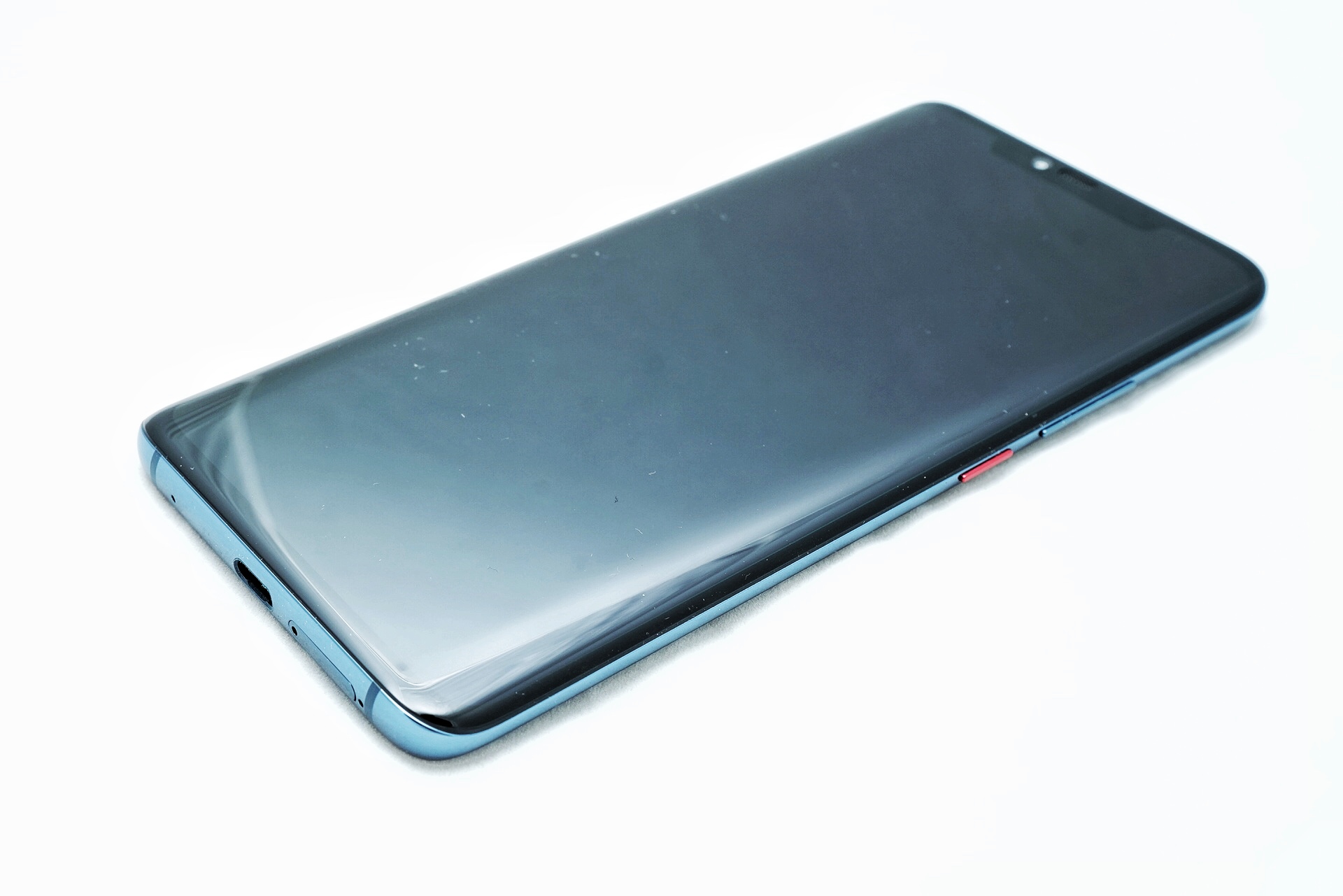 And that starts with design, an area Huawei has really paid attention to in building its phones lately.
There appears to be a general style, and while the P-series is focused on building a camera-styled phone — and the Nova series kind of works as a cut-back P-series — the Huawei Mate is more about a big phone for big reasons.
Despite this, the P and the Mate are actually similar sizes, which is a little unusual. Normally the P is smaller, but this year, the two are very, very close, something that becomes obvious when you see them together.
The design is one thing that sets them apart, with a soft glass back and centred cameras on the Mate 20 Pro, complete with a tiny texture on the blue model that we reviewed, something to help you grip the otherwise ridiculously shiny and slippery phone.
That glass body travels around to the front where it's met with a 6.39 inch screen (which we round up to 6.4 inches in our tracking system) and a notch, and the whole thing feels like a smooth slick glass object that's meant for you to help take control of things, almost sci-fi in nature.
Features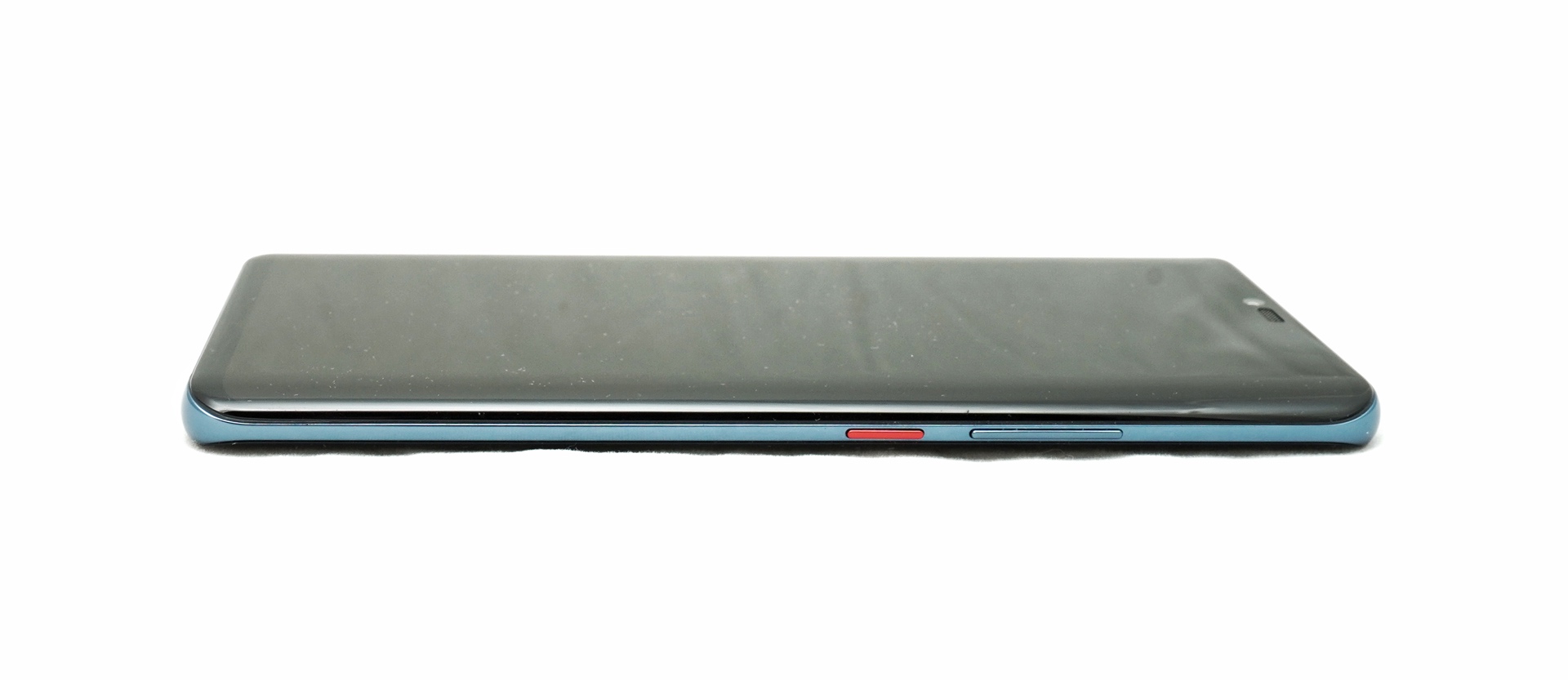 Under that slick glass design is a new set of specs that boasts power first and foremost.
You'll find Huawei's 7 nanometre Kirin 980 chip, an eight-core processor that is paired with 6GB RAM and 128GB storage, the latter of which can be upgraded with a new memory format Huawei has released known as Nano Memory or "NM cards".
The reason why this new NM card exists is for getting sizes down: Nano Memory is the same size as a NanoSIM, and so our review Mate 20 Pro was technically a dualSIM phone, but the secondary SIM slot on the tray could also be a memory upgrade depending on if a NM card was used.
Google's Android 9.0 "Pie" arrives on the phone out of the box, and does so with Huawei's EMUI skin over the top, which is getting relatively close to Google in design, but also offers an iPhone take on things if that's what you're used to and prefer from your phone.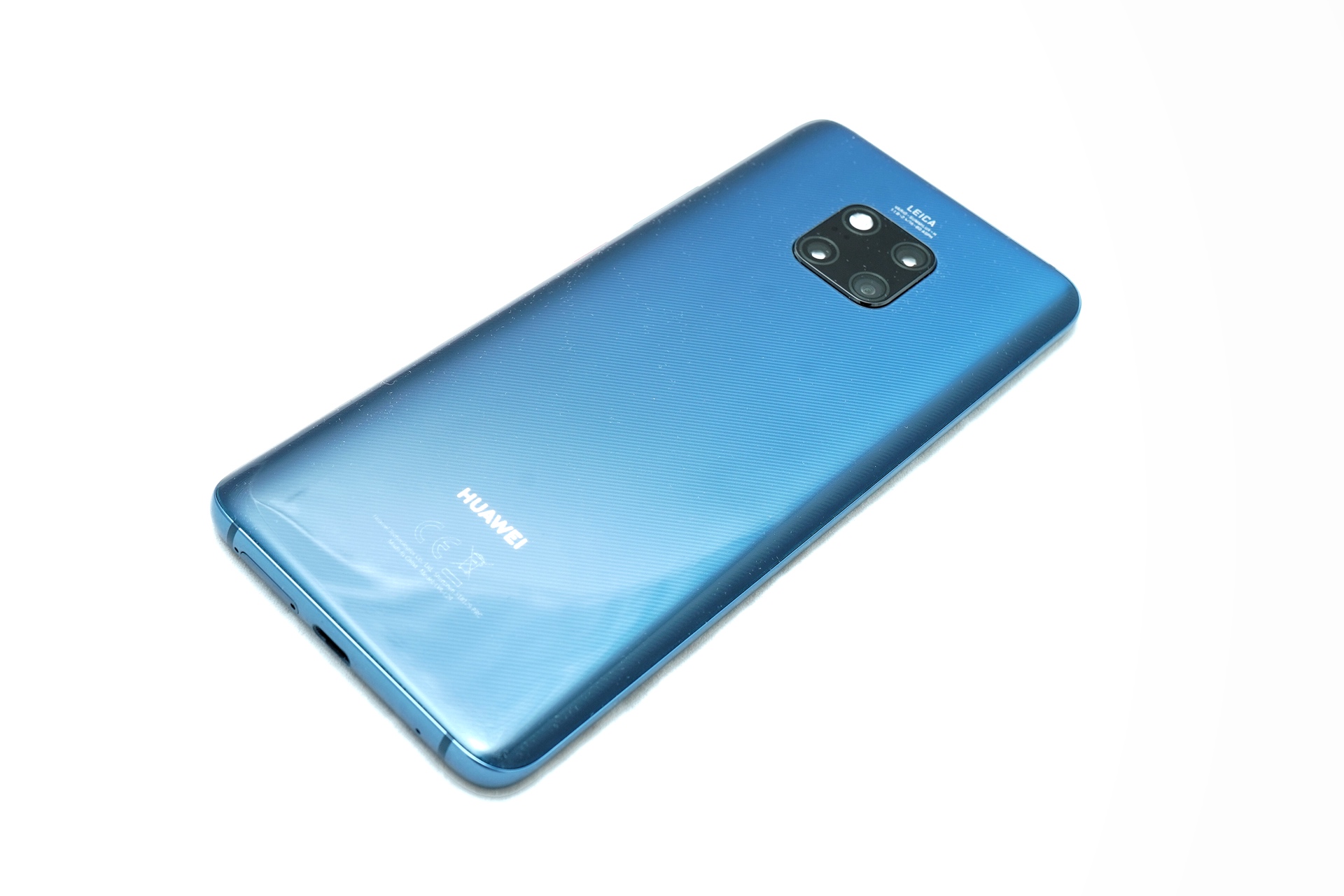 Cameras are also a big part of the Mate 20 Pro, and you'll find three on the back, including a 20 megapixel ultra-wide F2.2, a 40 megapixel standard length F1.8, and an 8 megapixel telephoto F2.4 camera.
They all work together with some AI and a flash, with video able to be captured in up to 4K Ultra HD. Along the front, Huawei has equipped a 24 megapixel F2.0 selfie camera.
Connection options are also really generous, and while this isn't a 5G phone, the Huawei Mate 20 Pro does come with pretty much every connection type out there, including Bluetooth 5, 802.11a/b/g/n/ac WiFi, GPS, Near-Field Communication, and Category 21 4G LTE, making it possible to connect to 4G networks at a staggering 1.4Gbps down, network dependent, of course.
There's even an infrared port at the top, a little black dot that can let you use the Mate 20 Pro as a remote to other devices in your home, such as an air conditioner or a TV.
There aren't many wired ports, mind you — just USB Type C here — with no 3.5mm headset jack, though you should get a converter in the box.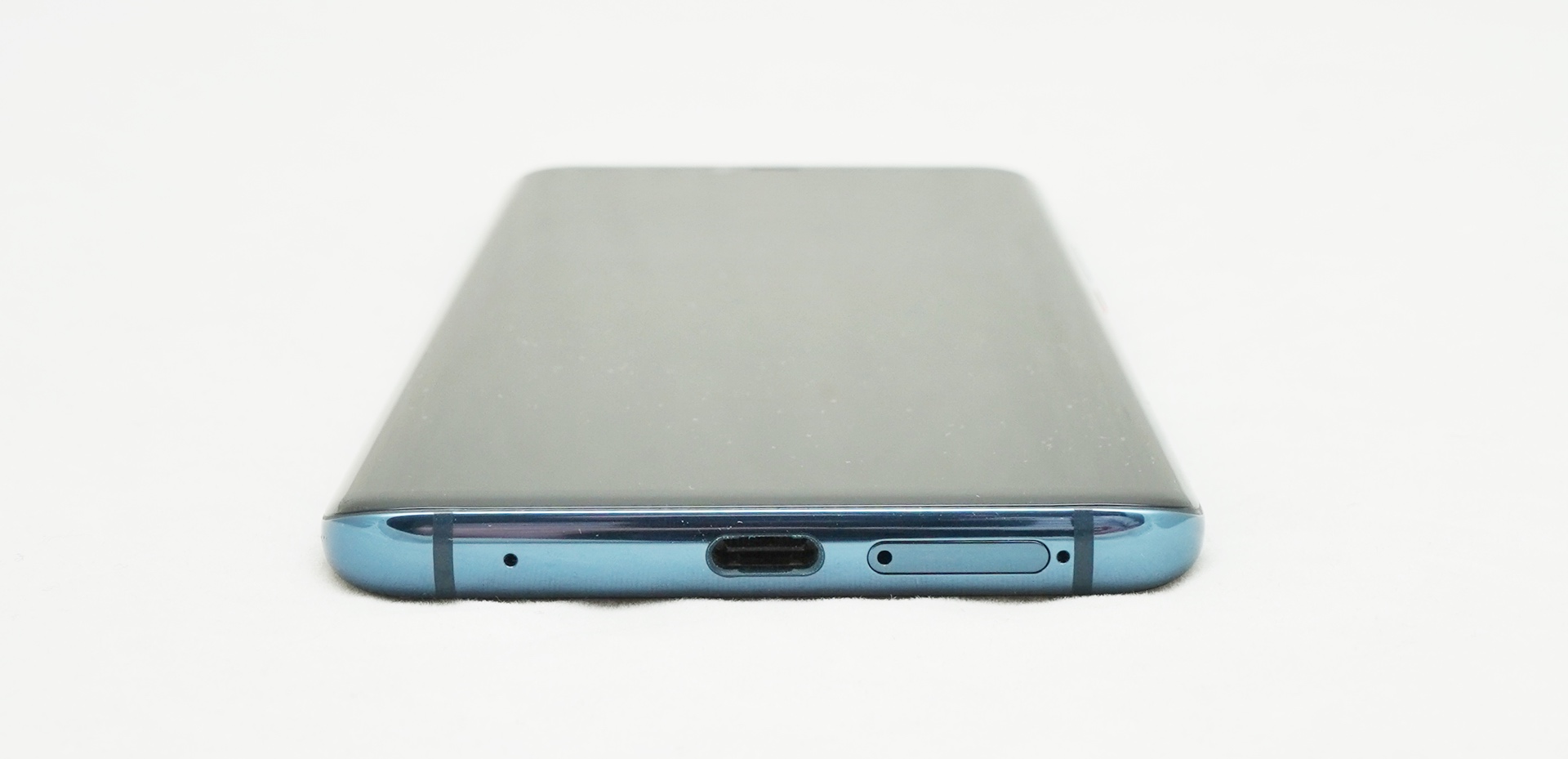 Charging the phone happens through that Type C port, but you can also use wireless charging here, too, and send some of that wireless back to a friend's wirelessly charged phone with the neat inclusion of reverse wireless charging. It's slow, but it's there.
Security comes in two forms here, with facial security in the form of an infrared facial scanner similar to what's in the iPhone X, while there's also a neat in-screen fingerprint sensor, something Australia hasn't seen prior, and this sits on that aforementioned 6.39 inch AMOLED screen measuring sporting a resolution of 3210×1440, one of Huawei's biggest yet. That gives the screen a staggering 538 pixels per inch, meaning no pixel peeping for you.
And it all sits on a phone made of metal and glass that is IP67 water resistant, with a battery rated for 4200mAh.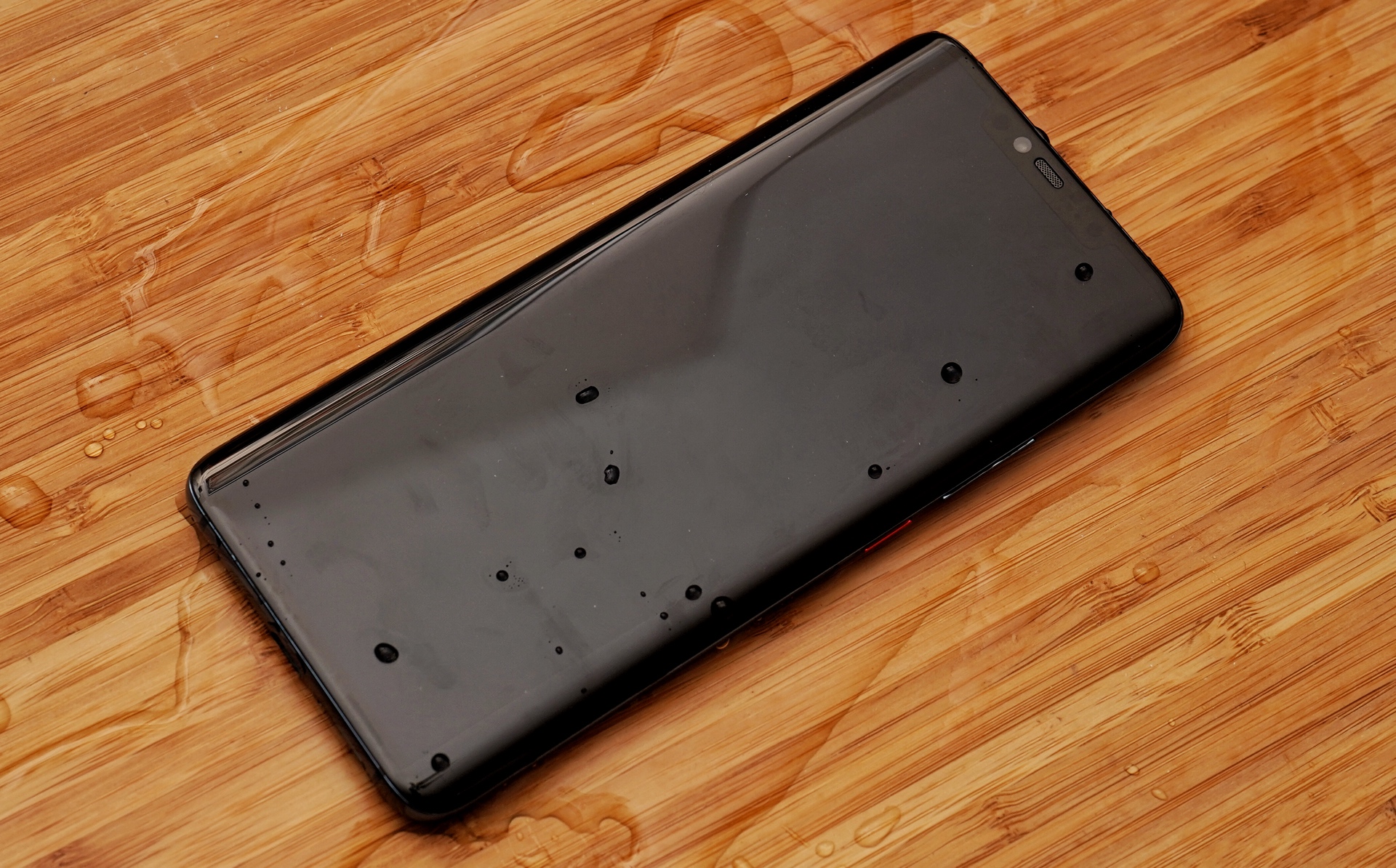 In-use
Turning the Huawei Mate 20 Pro on, you'll be greeted by a phone that is bright and pleasing on the eyes.
If you're anything like us, one of the first things you'll be drawn to is the in-screen fingerprint sensor, which means you don't need an extra button taking up the front of the screen and can rely on the screen to do the job of security.
It's a neat inclusion, even if it only works for one part of the screen in the lower thirds, but it's also one that offers a lovely little touch: when you touch the sensor, it lights up blue and an animated ripple comes out, almost as if you plucked the phone right out from the water.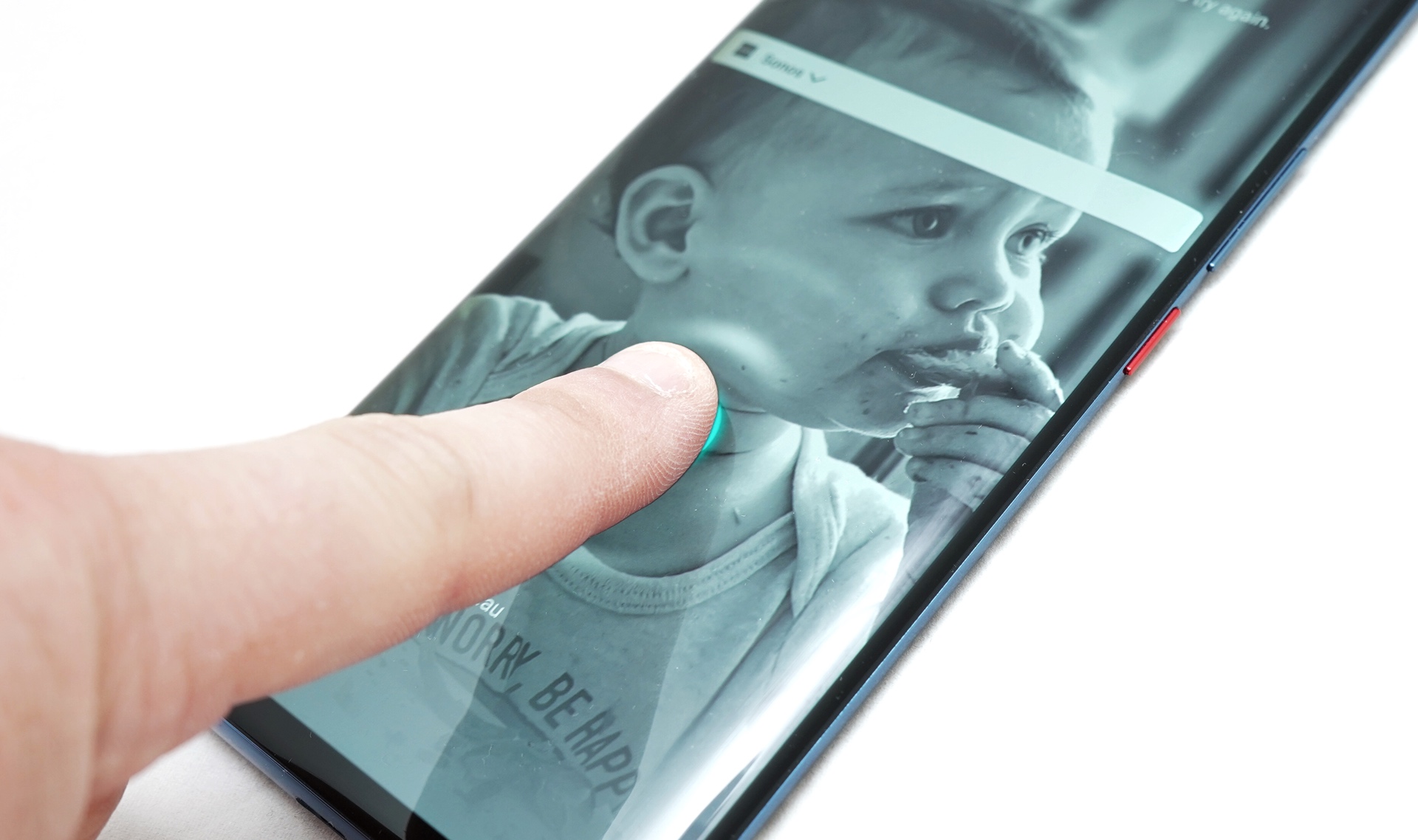 It's cute and friendly, and even though the sensor doesn't always get it perfectly, we found 4 out of 5 times nailed it, and the facial camera made up for the rest, making security a breeze here.
Using the Huawei Mate 20 Pro otherwise is a lesson in what you may or may not already know about Android: there's an on-screen set of buttons for controlling Android, letting you go back, home, or switch to and close other apps, and the whole thing looks and feels slick.
Android 9 on this phone isn't exactly like it is on the Google Pixel 3, and that's because of Huawei's skin, EMUI, which basically tries to bridge the difference between iOS and Android and offer customers both takes on the style.
Sufficed to say, we suspect folks switching from the iPhone will like it more, but EMUI is definitely more polished than it's ever been, and everything seems to work swimmingly, with quite a lot of customisation thrown in for good measure.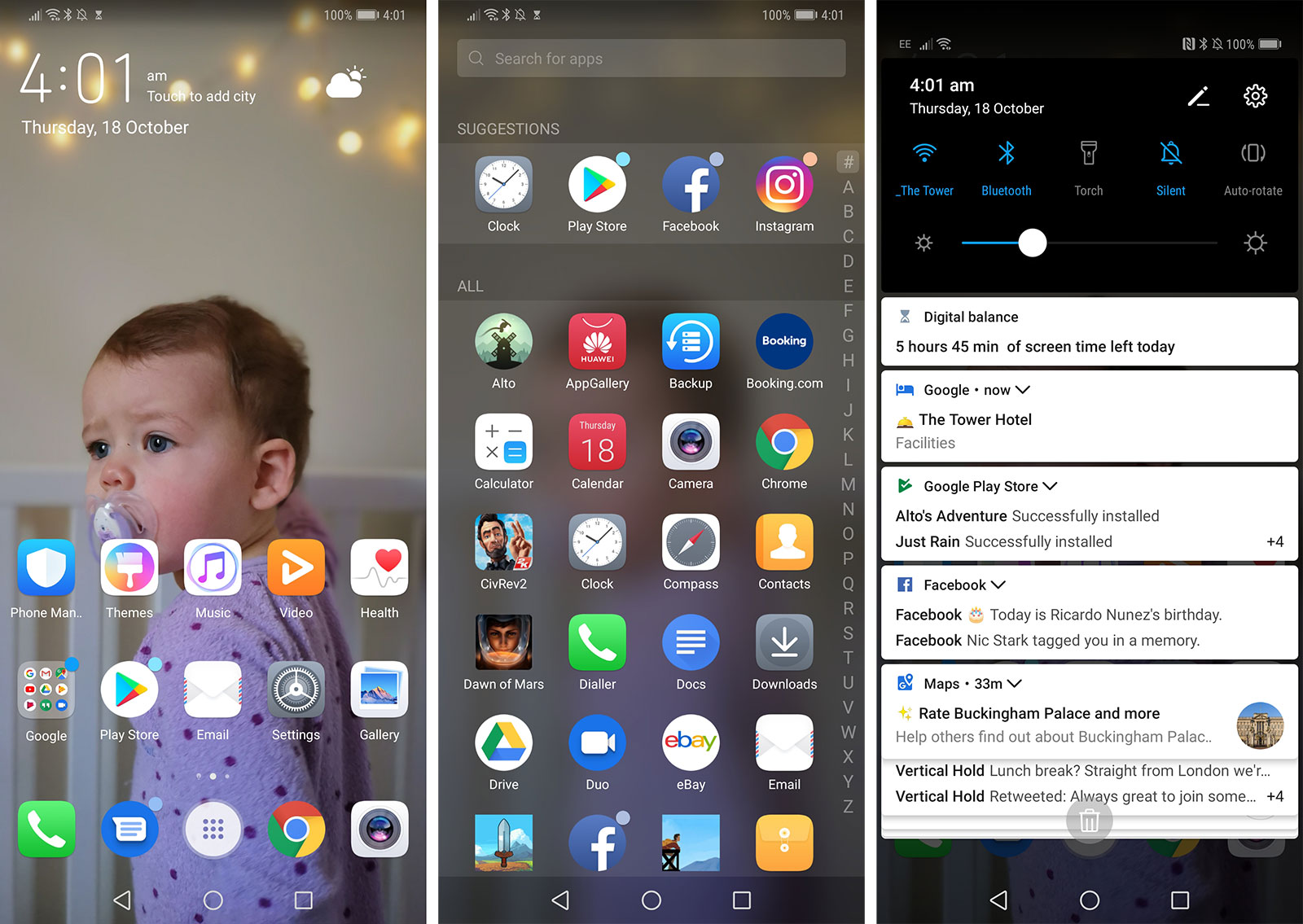 Performance
A new generation of Mate phones means a new generation of Huawei processing technology, and based on what Huawei showed at IFA this year, that means the industry's second 7 nanometre chip. Technically, it was the first to be announced, though Apple beat Huawei to the punch releasing the 7nm A12 in the iPhone XS and iPhone XS Max.
And yet Huawei is still one of the first, with the 7nm Huawei-made Kirin 980 eight-core processor sitting at the heart of this phone, delivering some pretty impressive speed and performance.
After reviewing the Mate 20 Pro for a few weeks now, we can say that it's definitely no slouch, and you'll struggle to find something to complain about.
Certainly the 6GB RAM it's accompanied by doesn't hurt, and neither does the 128GB storage which can be upgraded, though the expansion comes from the fairly unknown Nano Memory format, so you may have to look around to find one of those cards rather than just find it at your local office and technology supply store.
Overall, though, you shouldn't have any problems with Huawei's Mate 20 Pro, as it just performs. Apps load cleanly, and multiple apps can be run without problem. We found no lag jumping from program to program, something that is likely also helped by the appearance of Android 9.0 "Pie", which also arrives with Huawei's EMUI skin over the top.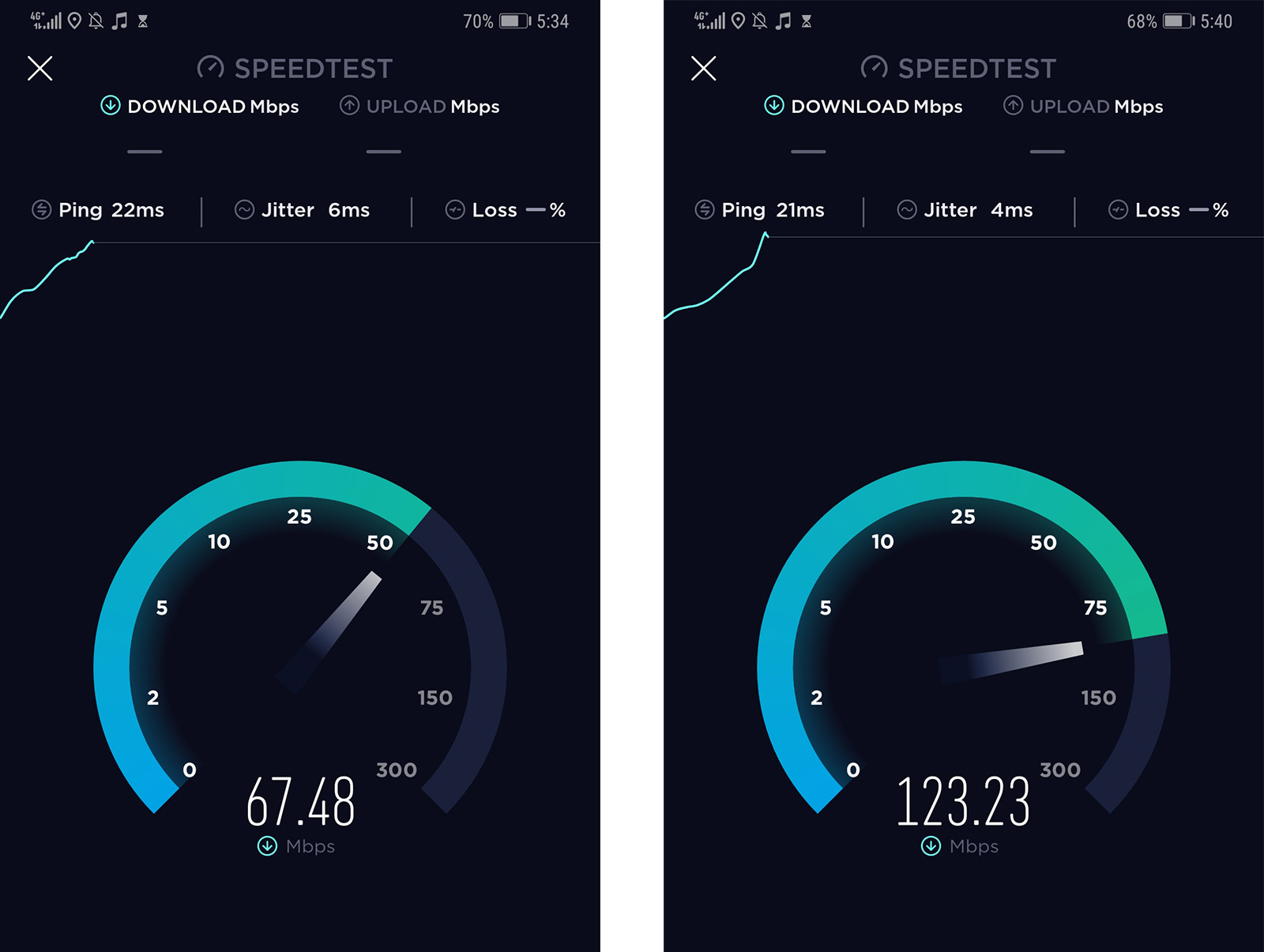 Next up is mobile performance, and that is also at the top of its class, able to technically hit speeds exceeding 1Gbps in parts of Australia, thanks to Category 21 LTE, which maxes out at 1.4Gbps down.
While that's not 5G technology, it's still incredibly fast, and something we couldn't quite hit in Sydney's CBD, our 4G tests on the Huawei Mate 20 Pro hitting as high as 120 to 200Mbps.
Sufficed to say, you won't be disappointed by the speed and performance on offer across the Huawei Mate 20 Pro.
Camera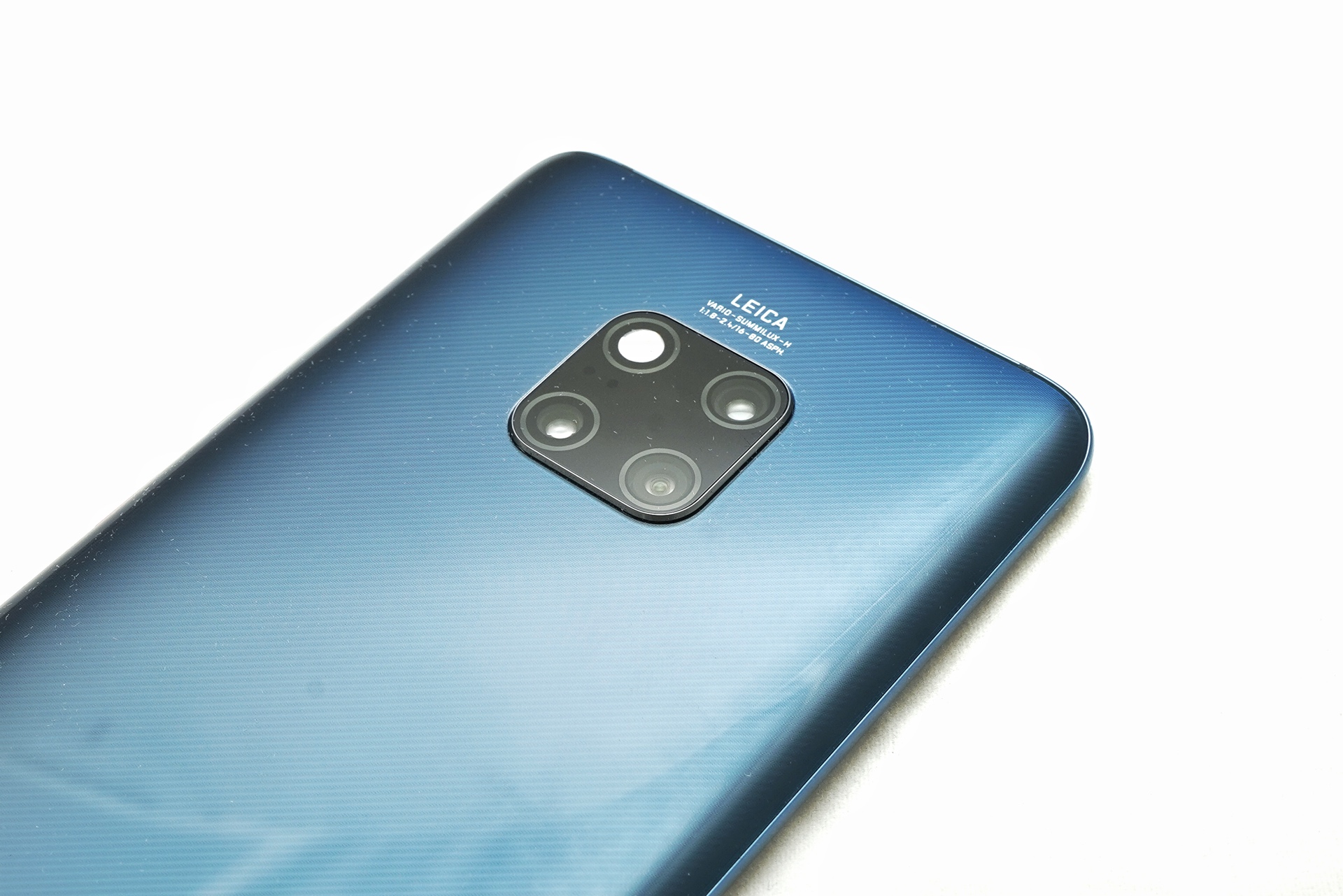 Next up is the camera, and unsurprisingly, this is a pretty big deal for Huawei.
The Mate series has long carried over cameras from Huawei's P-series, and the same is true here, as Huawei ups the ante by improving the technology found in the Huawei P20 Pro from earlier in the year.
The idea is still the same, with a three camera design similar in concept to what we saw in the P20 Pro, only that the configuration is very different: instead of a standard colour camera, a standard monochrome camera, and a 3X telephoto camera, Huawei has switched to a three camera system of three lengths, offering standard, wide, and telephoto, and using AI to split the difference and join the gaps.
The result is a smartphone camera that can do more than most others, and an effort that not only lets you capture close and wide, but pull the camera right back and capture more of the scene.
That might be close to what LG has long shown in its wide and standard cameras found in the G- and V-series, but it works so much better in the Mate 20 Pro, and uses quite a bit of machine learning to find the middle ground between the cameras.
There's quite a bit of megapixel downsampling to make this happen, dropping the 40 megapixel of the standard camera and the 20 megapixel of the ultra-wide typically down to 10 megapixels, while stitching the difference with AI to make the 8 megapixel telephoto camera look better.
And the results are hard to dispute, with excellent image quality day or night, some really sharp imagery, and a result that if we're honest really comes close to what you can do with a proper camera. You know, the sort with lenses and such.
Part of what helps this along is the artificial intelligence side of things, which Huawei has helped finesse even more in the Mate 20 Pro from where it was on the P20 Pro.
Back on that phone from earlier in the year, it wasn't amazing, over-emphasising colour in the sky or food, and kind of able to discern the difference between a cat and a dog, but not brilliantly.
Here on the Mate 20 Pro, Huawei has improved things to the point where different modes will kick in for good reason.
Capturing a person? The portrait mode kicks in and does a fantastic job of separating the foreground and background, blurring behind the subject in a way that's not so dissimilar from what a low-aperture lens can do.
It's so good, that it often surprised this photographer, softening the edges of hair so that it wasn't a harsh line like it can be on Apple's iPhone XS Max.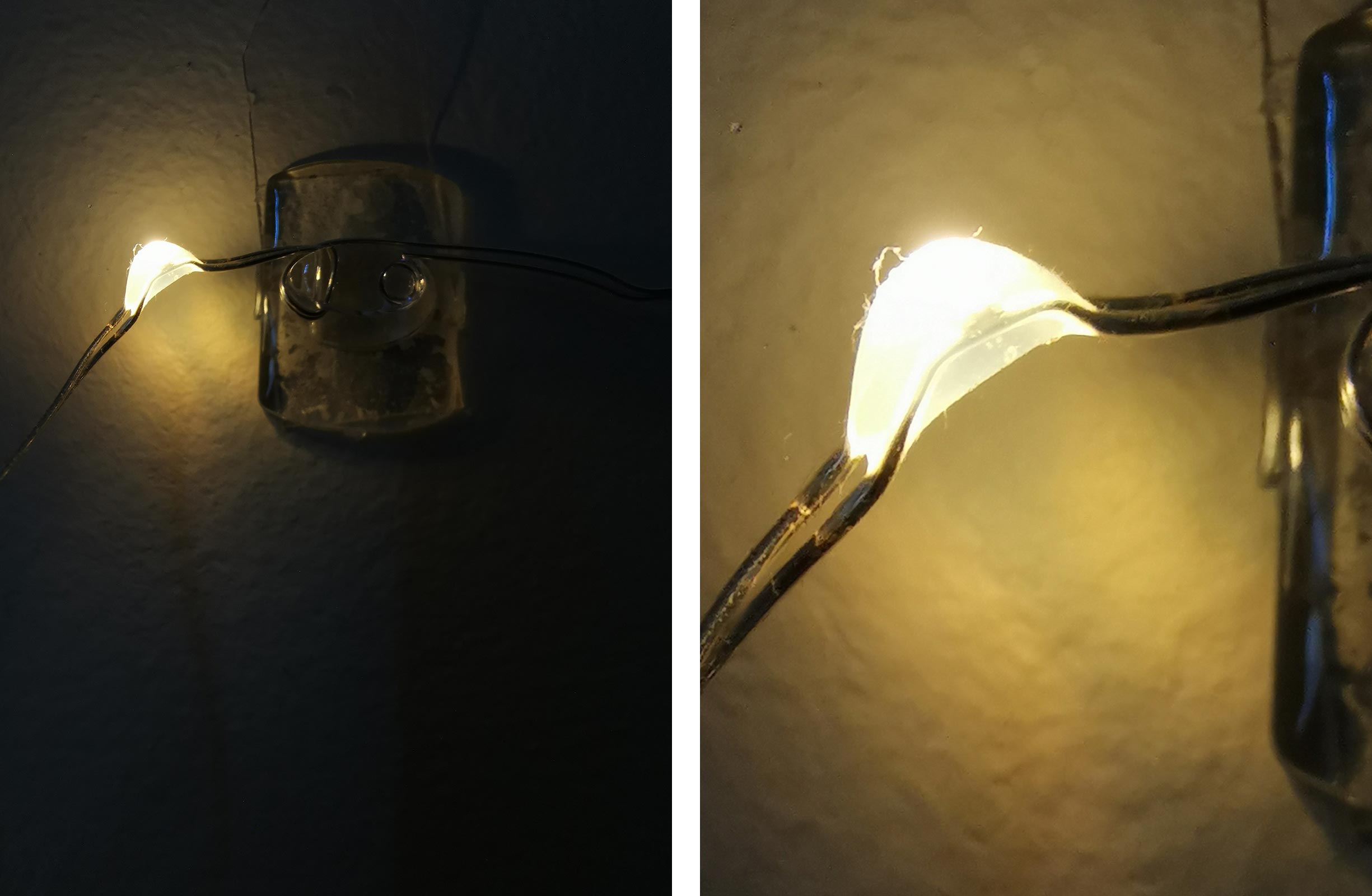 Getting close to an object? Super macro zoom kicks in, switching to the ultra-wide camera and enhancing the edges of what you capture.
While it won't hold a candle to the true optical power of a proper macro lens, the results are still really, really surprising, and if you like getting up close, it feels like Huawei's focal distance is among the best in the smartphone camera world.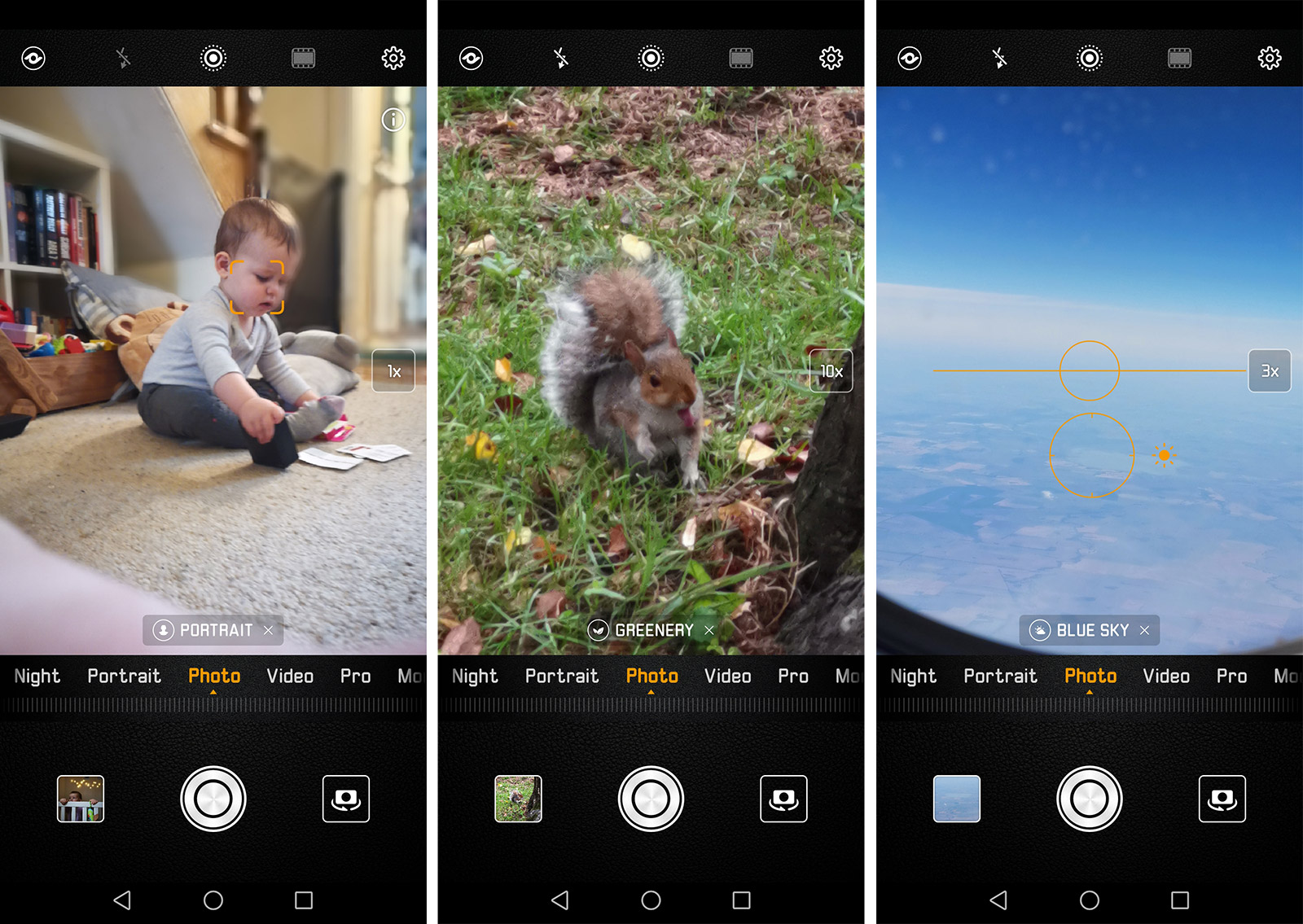 In fact, Huawei says there are hundreds of possible scenes its AI can capture from, so chances are it might switch them on for you, and the best news: you can always turn them off, either by clicking the "x" on the mode, or by turning it off in settings and forcing it to stay off.
There are other modes, too, such as a monochromatic filter left in for folks who will miss out on the black & white mode (us too, for what it's worth), as well as modes for long exposures and others.

Video is the other side worth talking about, because it's another one that can tap into AI and the power of Huawei's 7nm Kirin processor. Most of the features here are gimmicks, but they're cool gimmicks all the same, adding post-processing colour to the video modes, leaving people in colour while the rest is black and white, or blurring the background with a video-based portrait mode that no other phone has managed to achieve yet.
The selfie camera is pretty solid, too, and can take decent portrait images, though we do have one quibble that affects both cameras, be it front or back: speed.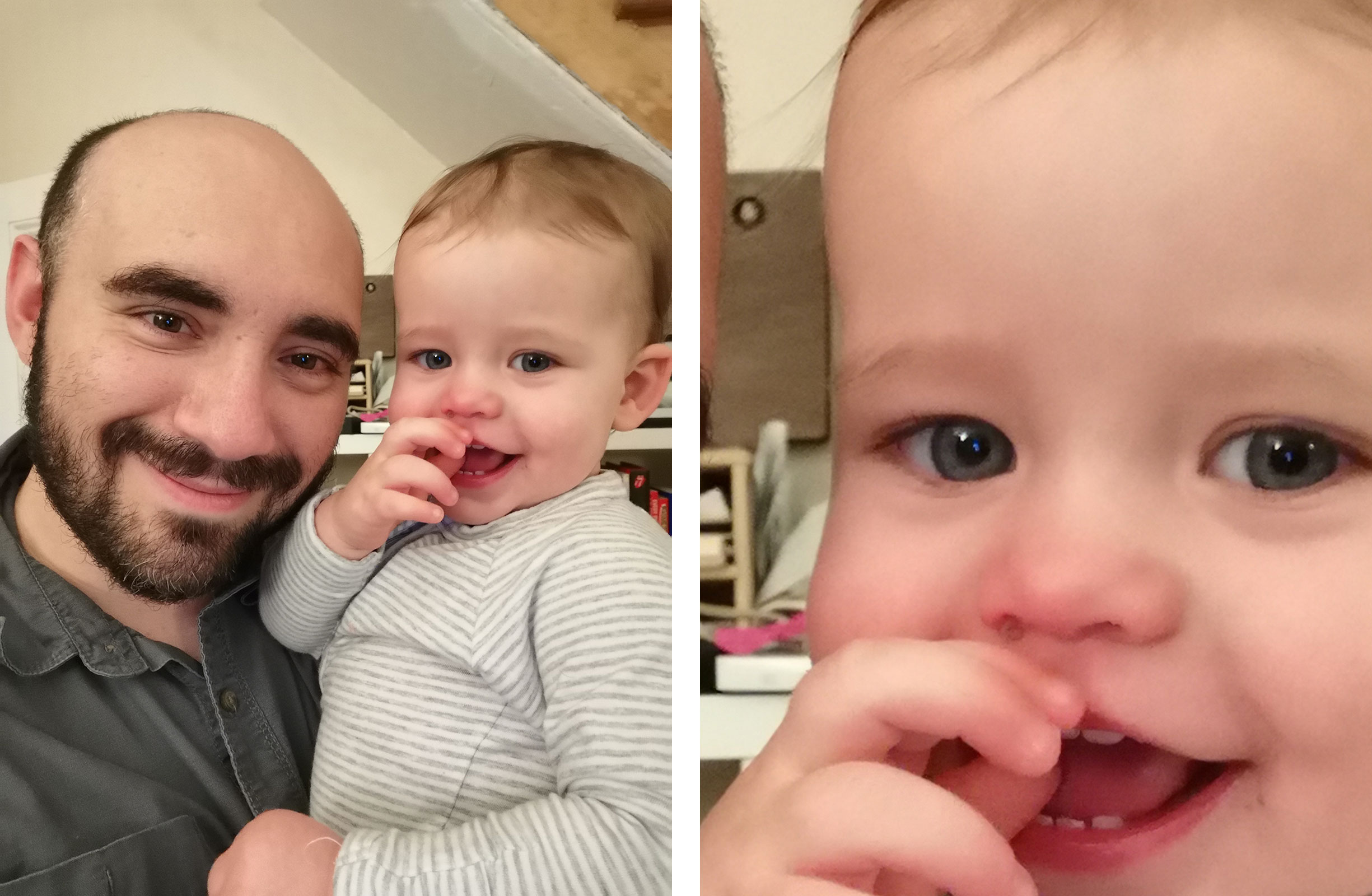 It's not a slow camera by a long shot, but we've been spoiled by Apple's zero lag camera and how quickly it fires, which is something Huawei's Mate 20 Pro doesn't quite echo.
Still, it's not a bad effort, though it might mean you'll press the volume key to fire a shot rather than rely on the on-screen button. Honestly, it's just more reliable, we found.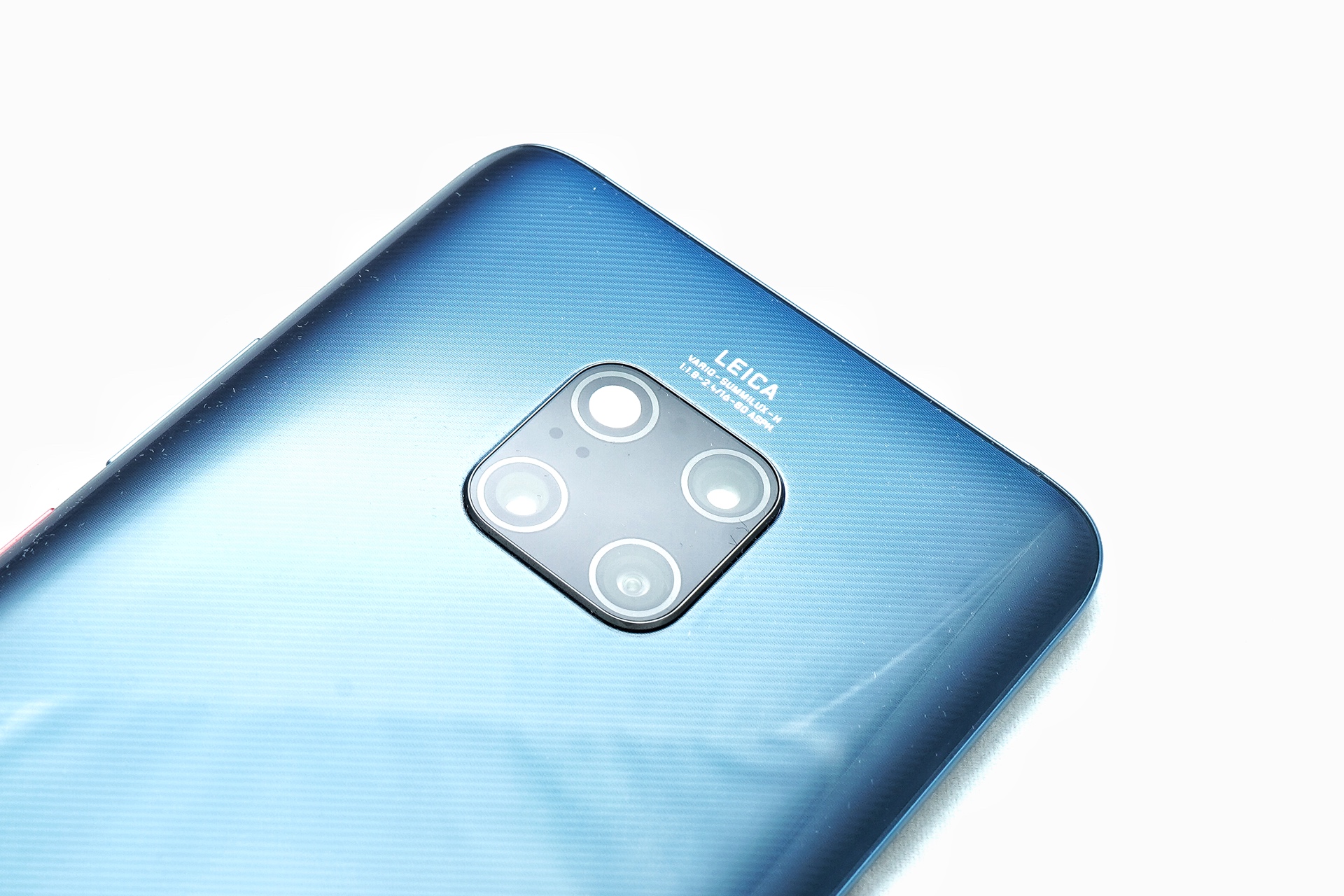 Battery
It's not just the camera that made an impression, but also the battery with it.
Testing the Huawei Mate 20 Pro, we found a battery life easily hitting past one day and fetching well into the second, netting a good 36 to 40 hours of battery life, almost enough to call this a properly two day phone.

We tested the Mate 20 Pro with a pair of wireless headphones used in the mornings and evenings, as well as keeping it connected to a smartwatch, and we suspect had we driven the phone a little less, we'd have seen slightly better life.
Huawei has thrown in some options that can help with this, such as a dark mode that makes the operating system run in a darker colour scheme and adds about an hour of battery life, while an ultra simple power saving mode cuts back the Mate 20 Pro to only a handful of applications while offering days of battery life.
Not hours, but days. It's crazy.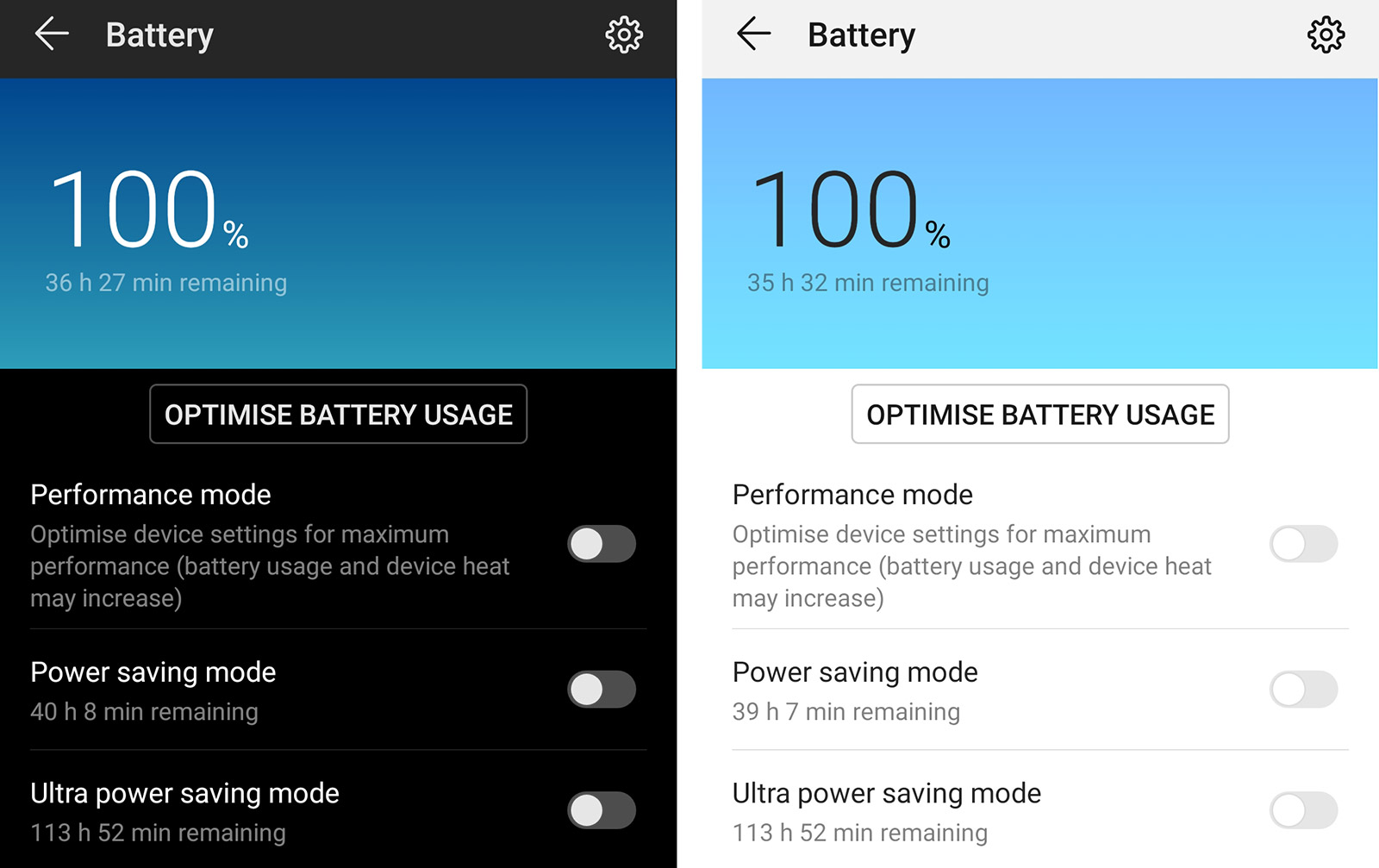 The other positive side to the battery is the inclusion of wireless charging, which is helped by a cute little gimmick coming in the form of reverse wireless charging.
A novel concept, this allows you to send some of your charge to another wirelessly charged gadget, helping you to power your friend's iPhone XS Max or Galaxy Note 9, or any other phone with wireless charging.
There's a catch, however: the reverse wireless charging is slow, and definitely takes its time, making it not exactly suitable for refilling an iPhone about to hit red on the battery metre.
At the most, it feels like it's there for an upcoming wirelessly charged set of earphones Huawei has yet to release, though you could try to be the saviour of your friend's phones, even if you'll only look that way.
Value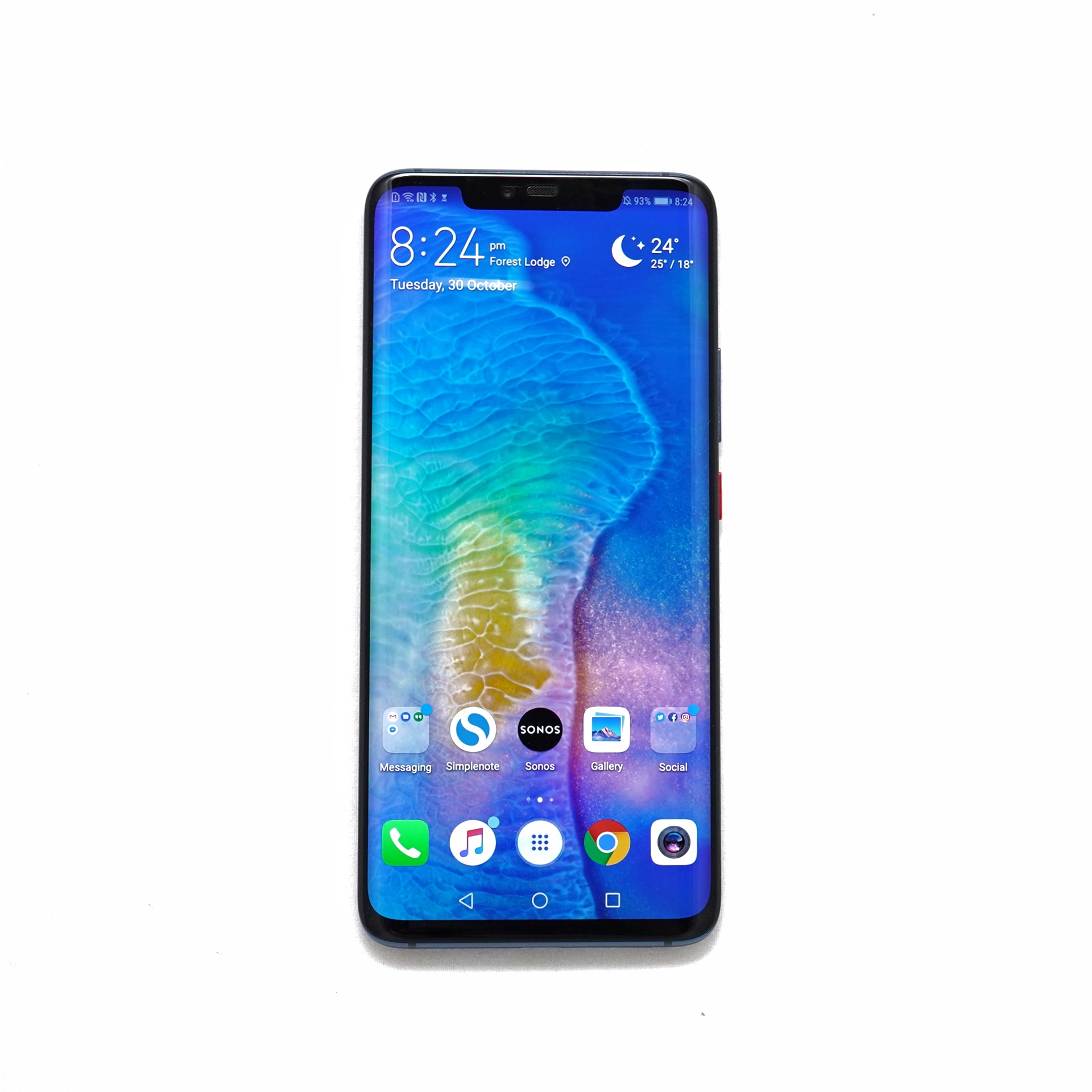 And in a year of phones hitting prices over the $1500 mark, we're not surprised at all that the Huawei Mate 20 Pro hits around the same, achieving a relatively high $1599 for a phone with 128GB storage.
However, while we're a little concerned by the price tag, comparatively it feels justified, especially when you consider that it's only $100 more than Samsung's 128GB Note 9, and yet still under where the iPhone XS Max starts.
Given the feature set and the massive 6.39 inch screen, Huawei's Mate 20 Pro comes across as a solid representation of the upper echelon of mobile pricing, and while it's still at tad exy, is still believable.
What needs work?
So what needs work?
Believe it or not, the answer is "not much", with Huawei delivering a stand out phone that rights the wrongs left not only by its predecessor last year, but also by the P20 Pro that Huawei launched earlier in the year.
The simple truth is that this year's Mate 20 Pro has much in common with both, and helps to rectify any issues left over that neither really managed to nail.
Upgradeable storage? Dealt with. An absence of wireless charging? Fixed, and then some. Better cameras overall? Yep, and now there's one that manages to feel more like a proper external camera than ever before.
And yet the Mate 20 Pro isn't entirely perfect, drawing a few flaws here and there.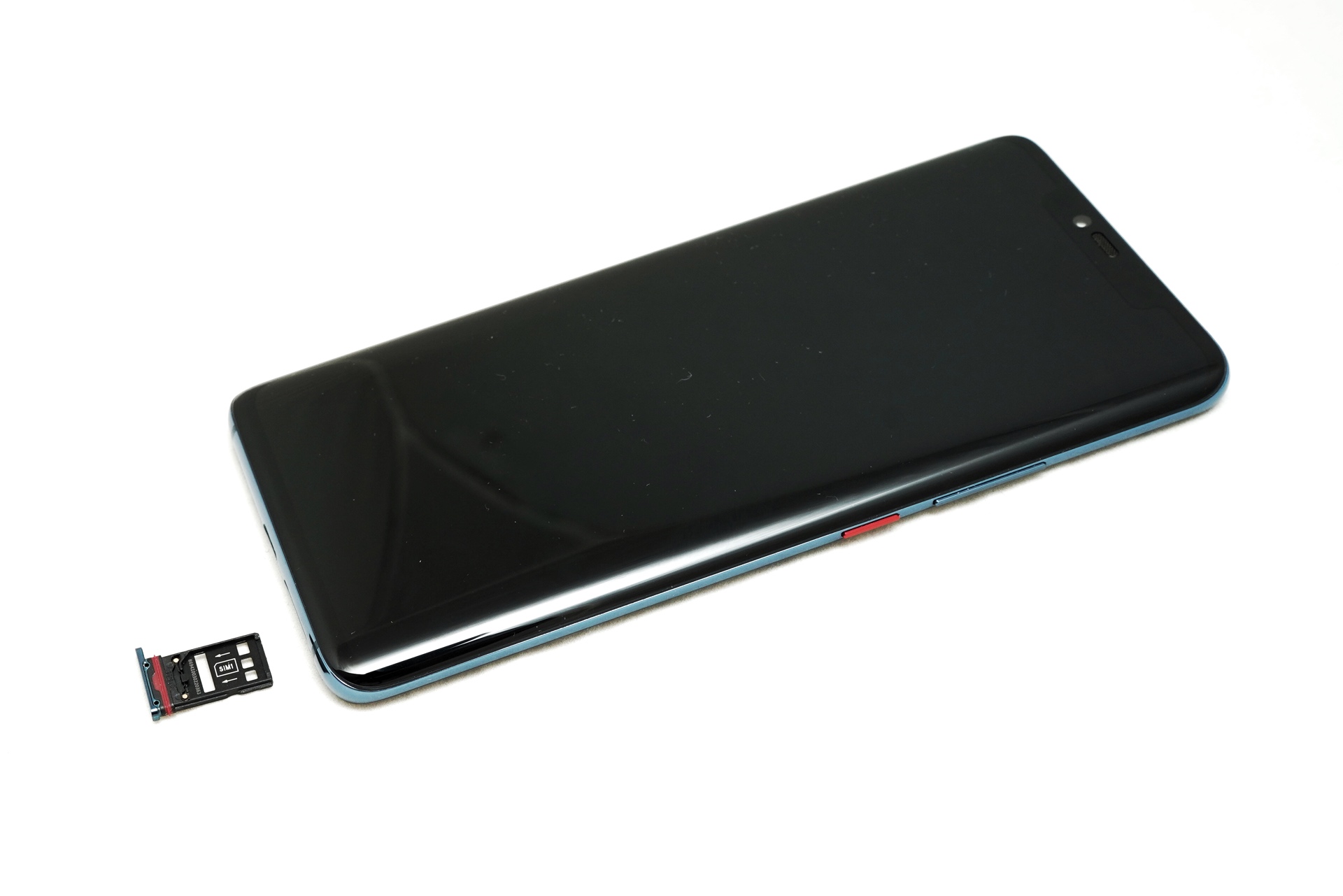 Take the storage, which uses the much less common and virtually unknown "Nano Memory" format, more affectionately known as "NM" cards.
It's technically a new format, and one could call it proprietary, but only in the sense that no one has ever heard of it before as Huawei is introducing it. If more companies use it, NM cards will be less proprietary, it's just right now they're virtually unknown and hard to come by.
We actually get why Huawei has developed a new format, and it makes sense when you think about it: using a new memory card format the same size as a nanoSIM means Huawei has been able to shrink expandable technology down to take advantage of its dual-SIM format without increasing hardware inside the phone.
It makes sense, but it's just a little annoying, and not only means your regular microSD card can't follow you to the Mate 20 Pro as your next phone, but also means you'll be stuck buying another card if you want to upgrade the 128GB storage.
The NM card also means you can't use a secondary SIM if you have a Nano Memory card inside the Mate 20 Pro, but one problem at a time.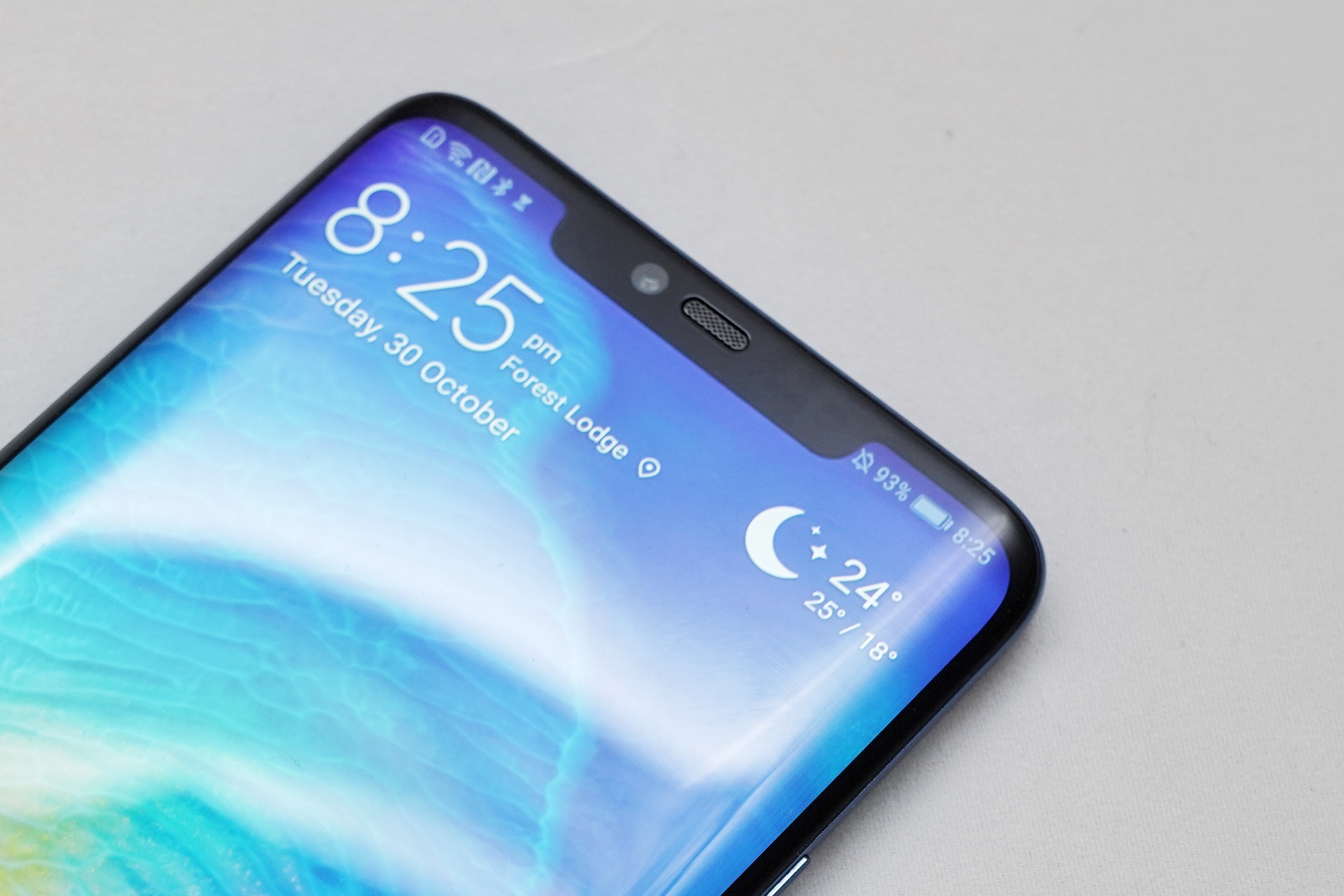 There's also the inclusion of the notch in the screen, which is such a minor issue, we're loathe to include it, and do so simply because some will find it irritating.
Those folks know who they are, and likely will be prevented from buying an iPhone X for much the same reason. Frankly, we don't quite get the big deal, and Huawei's Android 9.0 software offers the ability to hide the notch by turning the top section to black if need be.
Finally there's Huawei's take on Android, EMUI, and while it feels less annoying than it ever has in the Mate 20 Pro, it's still not exactly Google's take on Android.
Sorry EMUI fan-people, but we'll take Google's stock edition of Android any day of the week over Huawei's, minor as it is.
Final thoughts (TLDR)
But with less than a handful of reasons to stop you from choosing a Huawei Mate 20 Pro, it can be easy to find more reasons to say "yes, this is the phone for me in 2018".
In a year with so many great phones, Huawei's Mate 20 Pro still feels like a shining ray, and a handset that stands out.
While most phones this year have included iterative evolutions, Huawei's Mate 20 Pro feels like it goes above and beyond to make itself better than the competition, not just improving both the P20 Pro or Mate 10 Pro, but merging them, and collectively finding a perfectly sound middle ground that achieves a more rounded phone overall.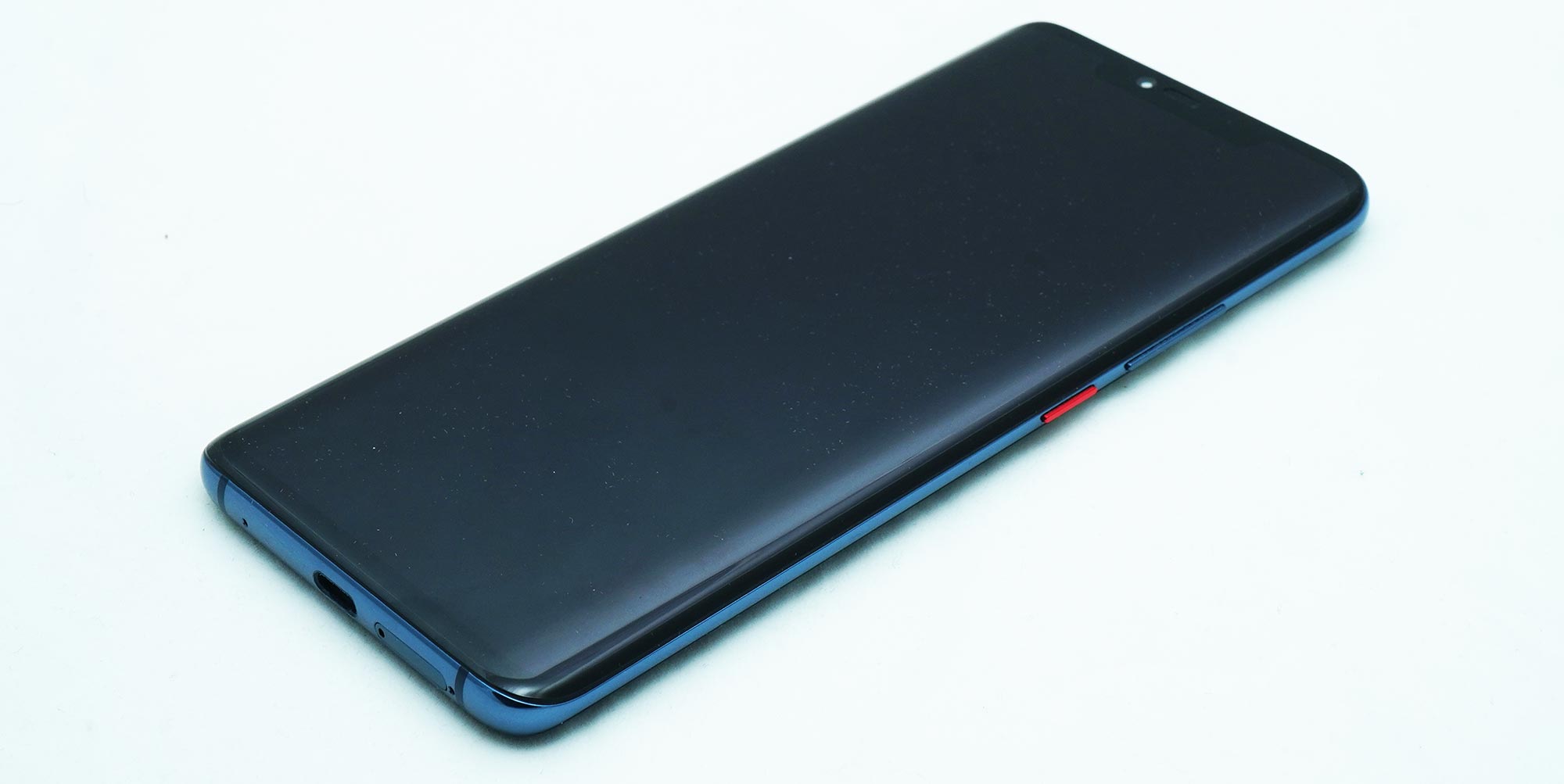 There's just so much to like about Huawei's Mate 20 Pro that you'll often be gazing at this illustrious handset wondering how Huawei did.
Seriously, how did the company pack so much in that it manages to achieve a better result than practically everyone else? How does Huawei's Mate 20 Pro achieve more than just an iterative evolutionary update, and feel better overall?
From the slick design to the excellent camera, solid performance, and absolutely superb-for-a-flagship-battery life, the Huawei Mate 20 Pro has it all, and is easily one of the year's best.
It's the phone 2018 needed. Highly recommended.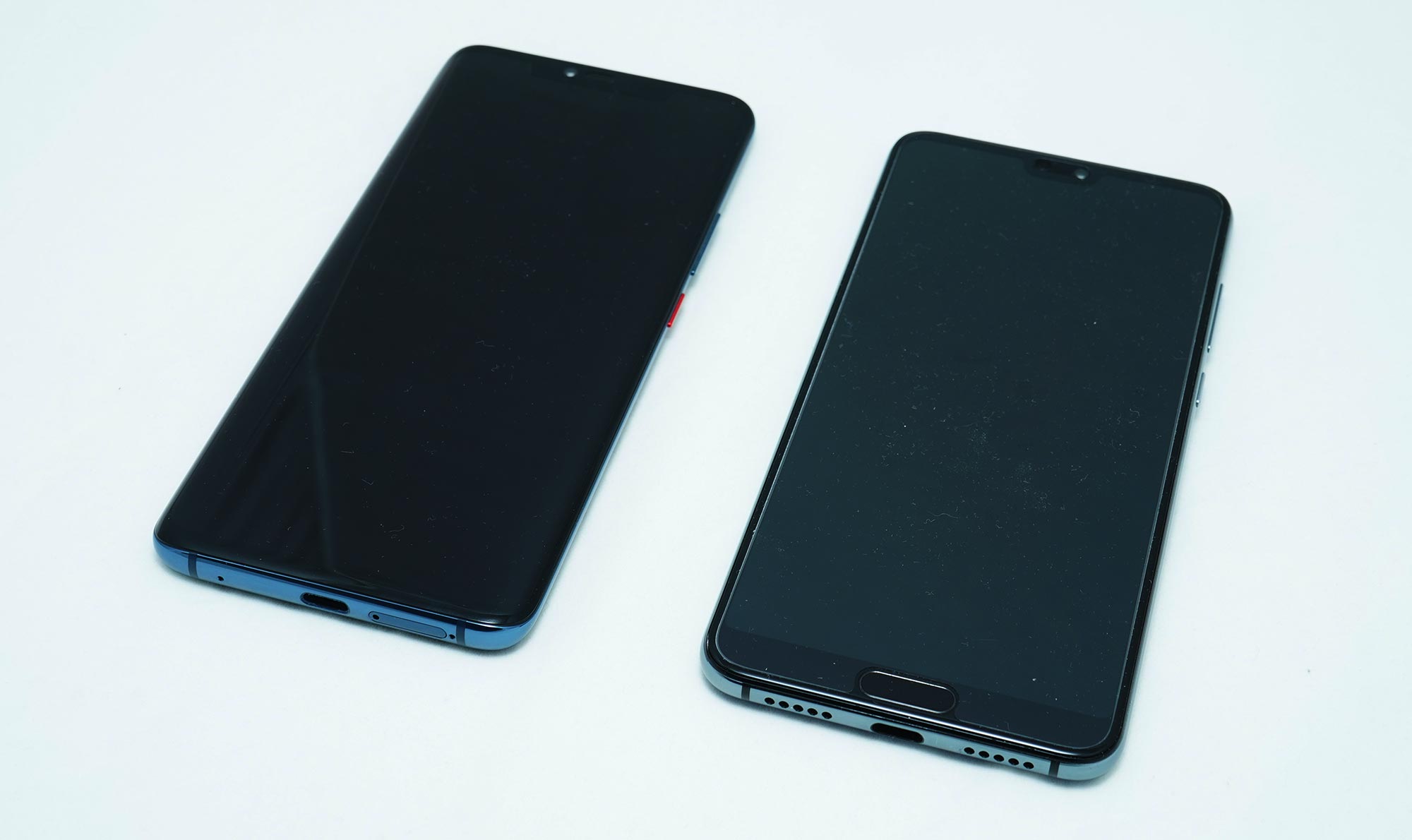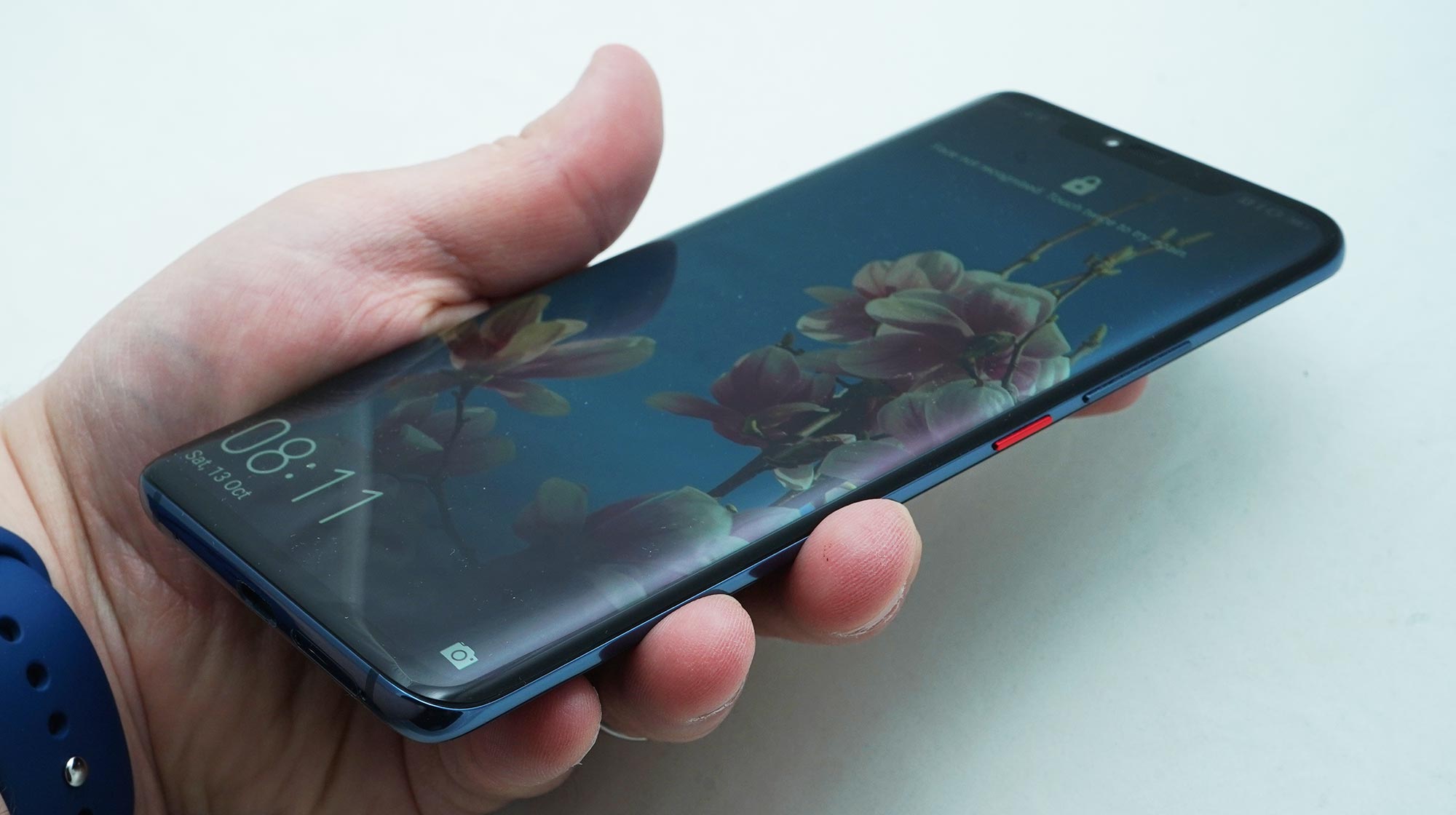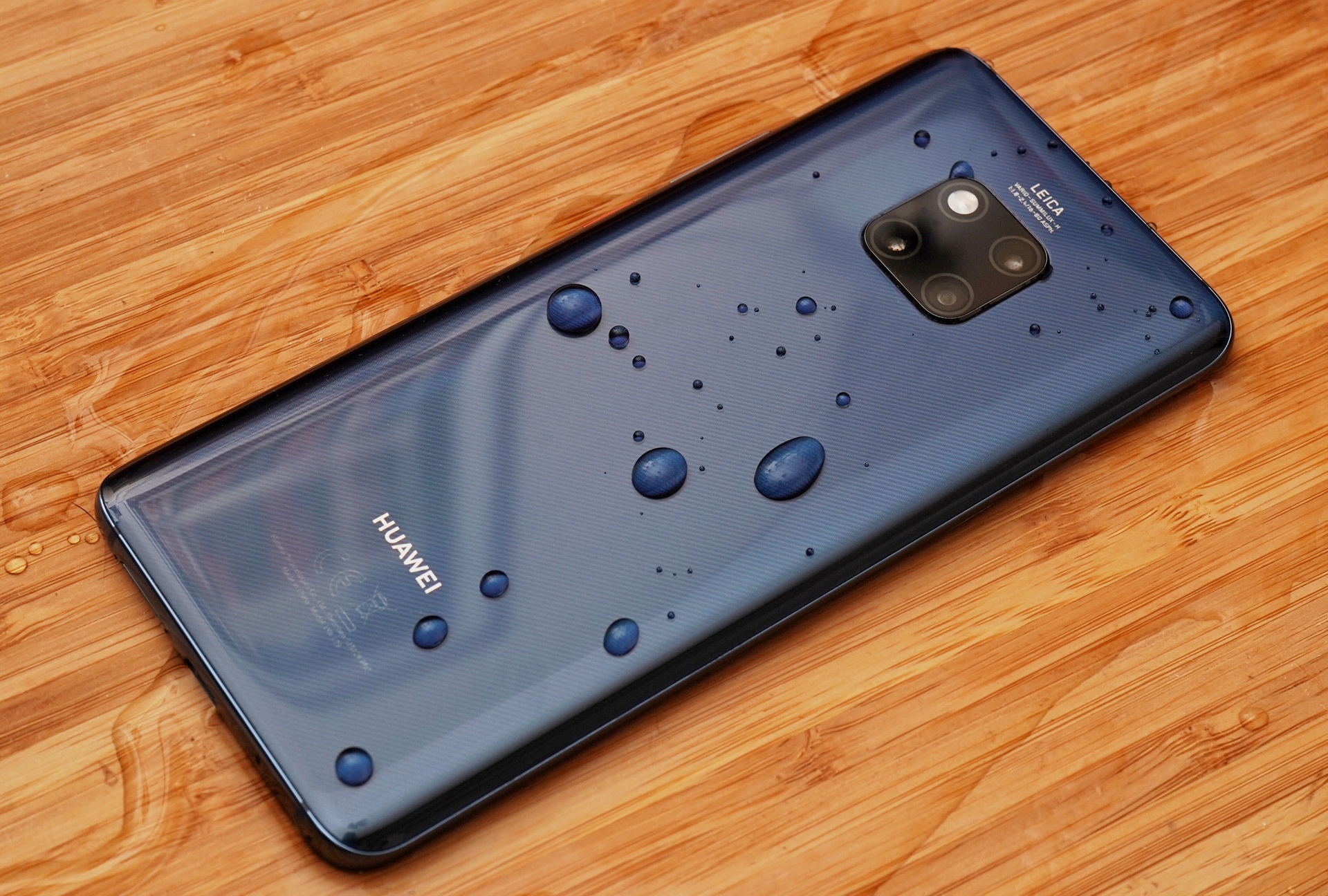 Huawei Mate 20 Pro (LYA-L29)
The good
Great design
Fits beautifully in the hand
Excellent performance
The best phone camera we've seen!
Solid 4G speeds
Superb battery life
Lovely OLED screen
Two types of security, including an in-screen fingerprint sensor that makes this phone feel like it's right out of the future
Water resistant
Infrared port means it can double as a remote for things in your home
Wireless charging
Reverse wireless charging is a cute feature
The not-so-good
Upgradeable storage uses the practically unknown "NM" (Nano Memory) format
Not everyone will like Huawei's take on Google, EMUI