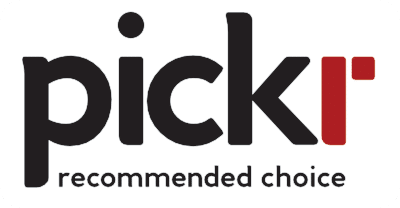 Apple's most expensive phone yet is also the one with the biggest screen, so what is Apple's iPhone XS Max like?
There was a time when Apple didn't believe in the big phone, but times change. On the back of Apple's special phone from last year, it's now taking the big phone field by storm, and offering some true competition to the big phones put out by the likes of Samsung, Google, Huawei, Oppo, and others.
Big phones are all the rage these days, and it seems the small phone is dying, close to death. Even Apple has closed its chapter on small phones, on devices with a screen size lower than 4.7 inches, as the iPhone SE was discontinued this year.
Instead, the focus is now on phones that are large enough to let you feel like you're carrying a piece of the future, and big enough to make you do more. More web, more social, more media, more more.
And in the iPhone XS Max, "more" is exactly where Apple is going, with a phone that gives more provided you pay more, to the tune of over two thousand dollars outright.
Is Apple's iPhone XS Max worth the price?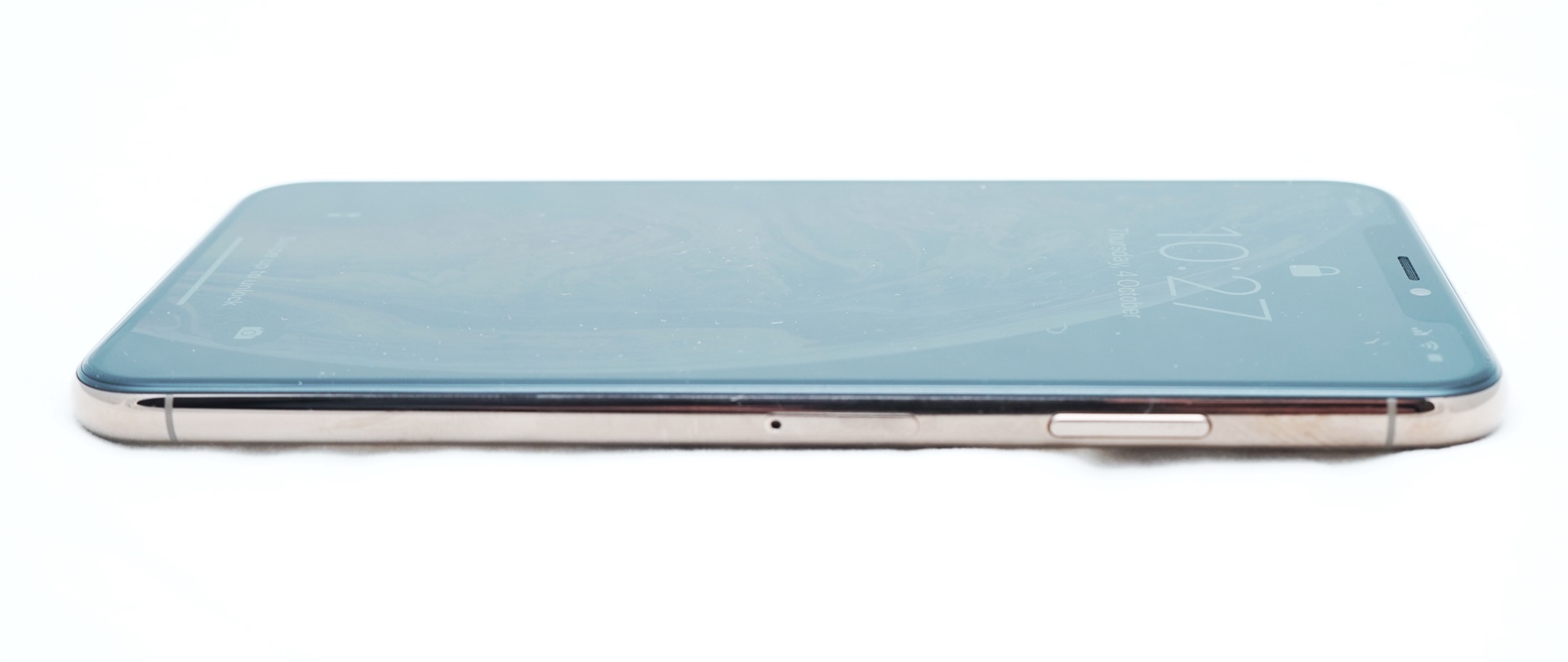 Design
A new iPhone for a new year means a whole bunch of new things, but the design isn't necessarily going to be one of them.
If you saw the iPhone X last year, the iPhone XS Max is like that, only bigger. In fact, the X and XS body designs are practically spot on, with the only noticeable difference obvious if you know where to look for it: antenna placement between the phones.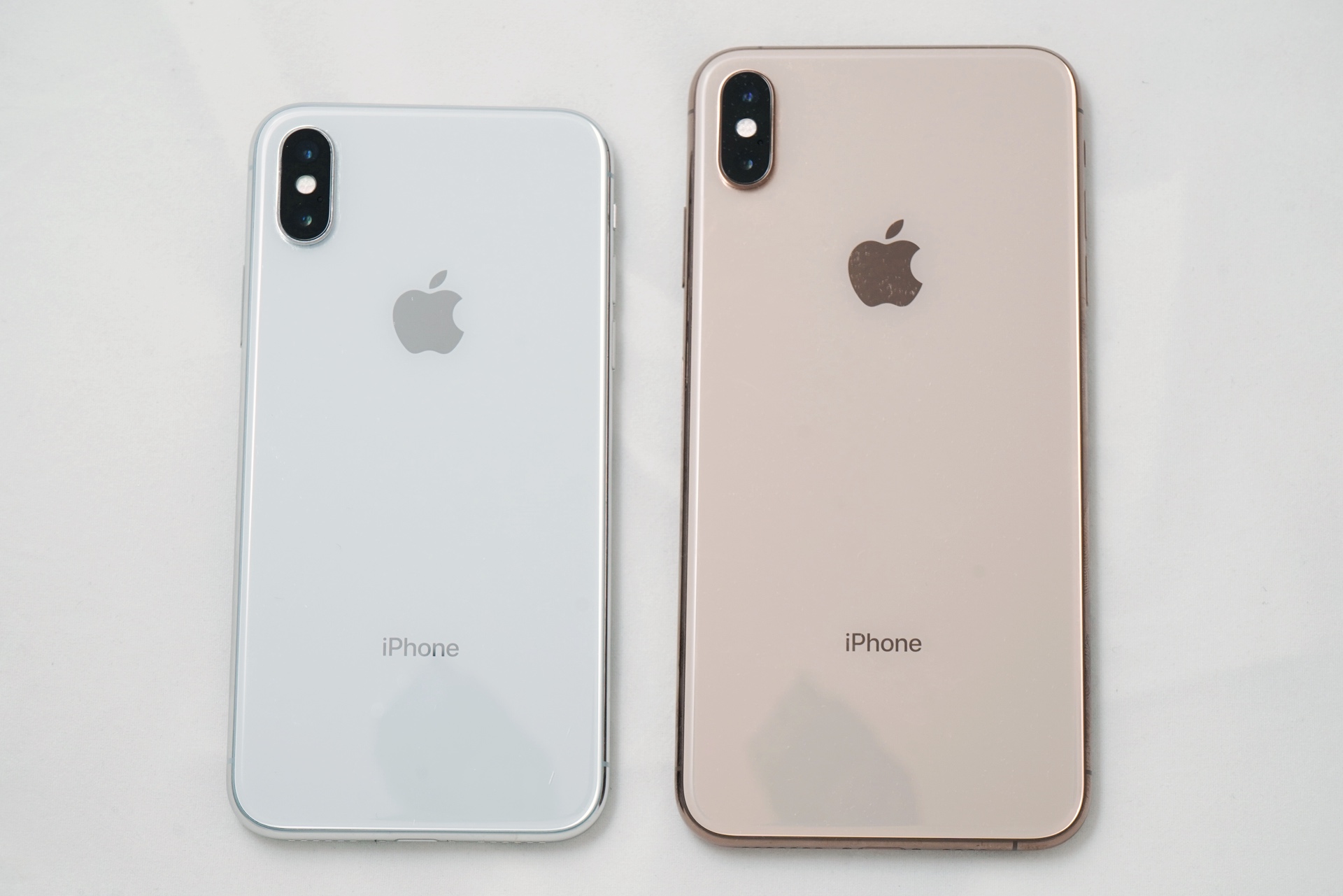 There's an obvious difference between the iPhone XS and the iPhone XS Max, and that's size: the iPhone XS uses a 5.8 inch screen, while the iPhone XS Max takes the iPhone 8 Plus body and throws in a 6.5 inch screen. So size is the obvious point of difference, but the style is spot on the same.
You'll find a stainless steel frame holding in two plates of glass, which also happens to hold the electronics and a new OLED panel.
At 6.5 inches, it's one of the biggest touchscreen phones we've ever seen, exuding a quality that makes it feel super premium, but also coming across very, very slippery, because it's glass wedged between a metal frame. Seriously, the slippery nature of a massive glass phone shouldn't surprise anyone.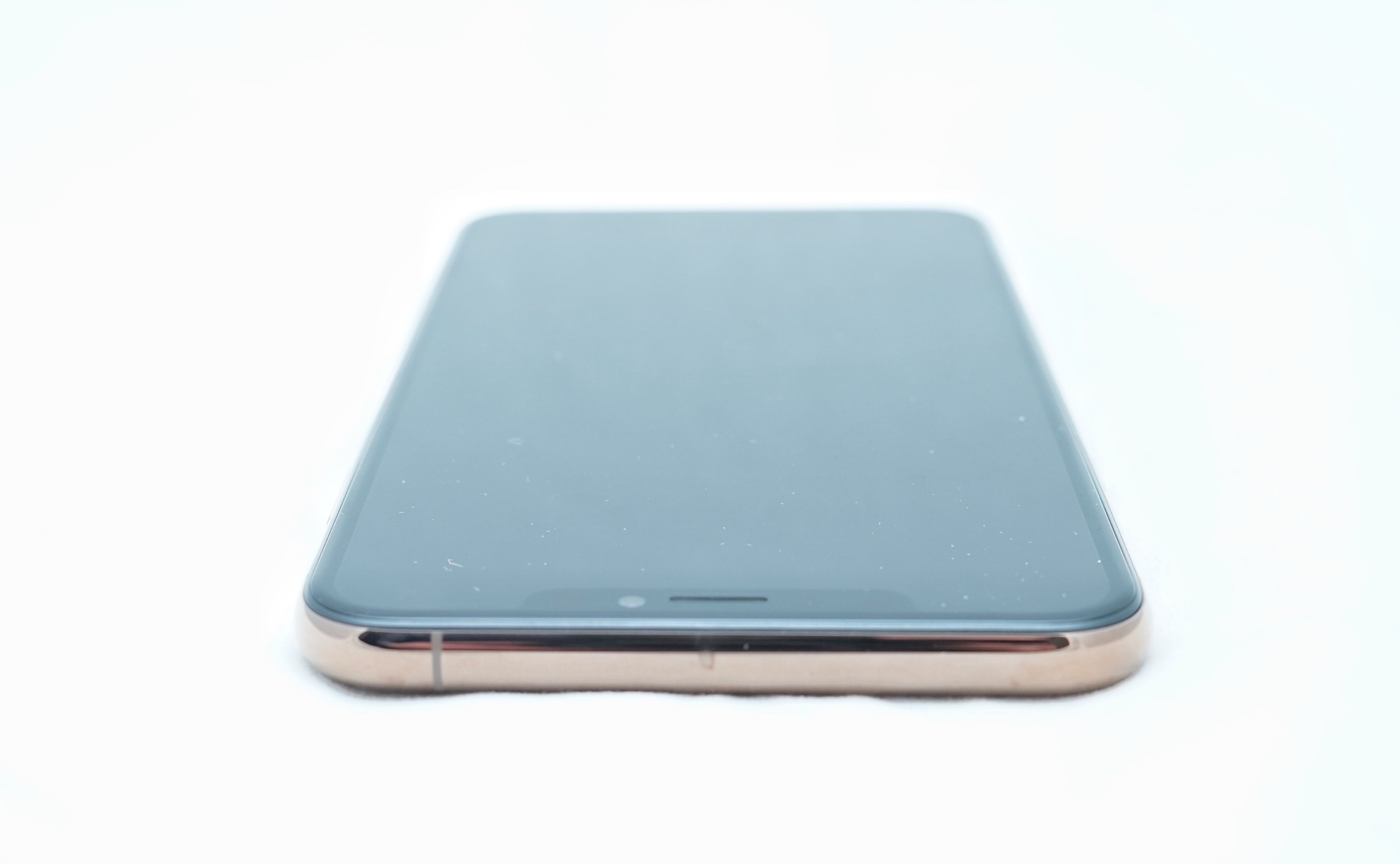 Features
Under those glass panels, however, are some pretty great reasons to take the iPhone XS Max seriously, including Apple's own six-core A12 processor, a new chip built on a 7 nanometre process.
That chip is paired with 4GB RAM, something Apple doesn't exactly mention publicly, as well as its own iOS operating system, coming out of the box with iOS 12.
You get a choice of either 64GB, 256GB, or 512GB of storage, but pick carefully, because like every iPhone we've seen prior, the storage amount here cannot be upgraded after purchase.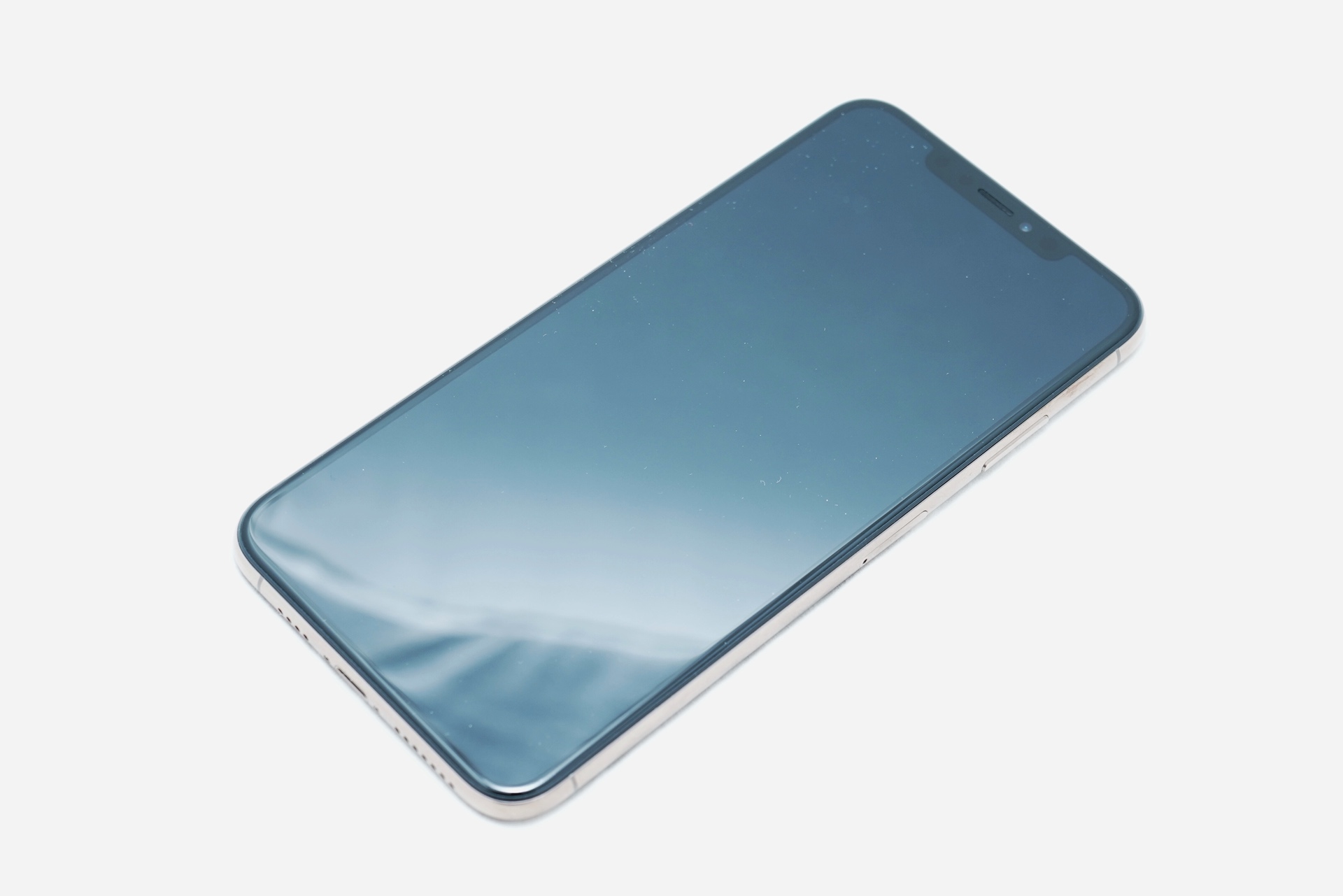 There are also three cameras here, with two on the back, offering one wide 12 megapixel camera, while the other is a telephoto camera, and there's a 7 megapixel front-facing camera along for the side. Video capture can be grabbed in 4K Ultra HD, but there is also Full HD 1080p in case you want that, too.
Wired connections on the phone are unsurprisingly limited, as Apple generally doesn't offer much beyond its Lightning port for charging, data transfer, and audio out, and while that's true here, you now also get one less cable in the box, with no Lightning to 3.5mm converter. That is now an optional $15 purchase.
Fortunately, wireless options have improved, and while you'll still find 802.11a/b/g/n/ac WiFi and GPS, the Bluetooth is now at Bluetooth 5, while 4G internet sits at Category 16's 1Gbps down.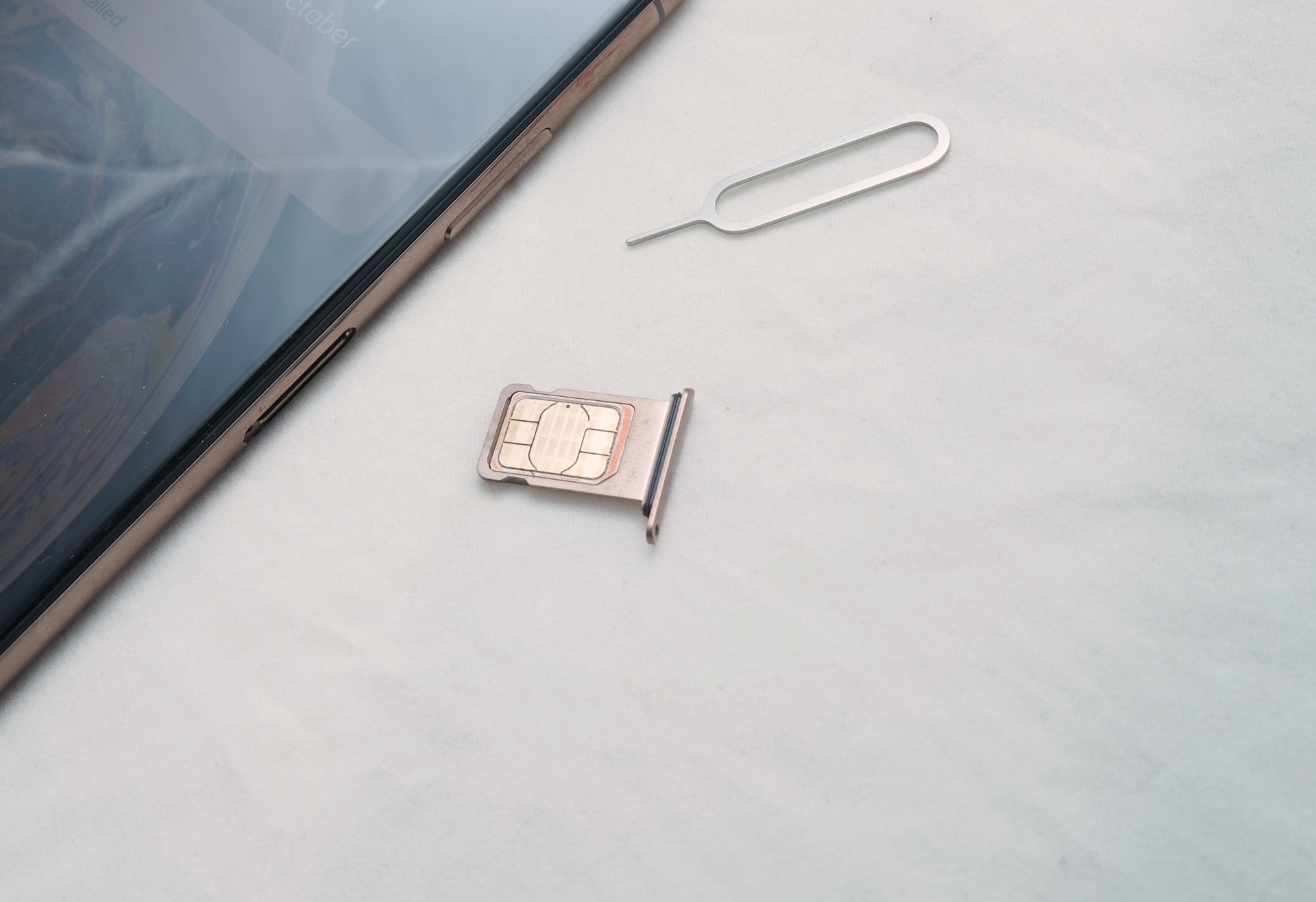 There's also technically support for two SIMs here, though one is always a physical nanoSIM, and the other is an eSIM, which is presently (at the time of publication) not supported.
All of this sits beneath a screen measuring 6.5 inches diagonal, making it one of the biggest smartphones on the market, and Apple's biggest overall. The screen delivers a resolution of 2688×1242 with a screen clarity of 458 pixels per inch, making it as sharp as the iPhone X and in a body the size of the iPhone 8 Plus.
You won't find many buttons here, with only volume buttons on the left edge below the silence switch, while power button sits on the right. There is no home button now, and the entire front is dominated by that 6.5 inch screen, which now logs you in using Face ID biometric security, no fingerprint button here.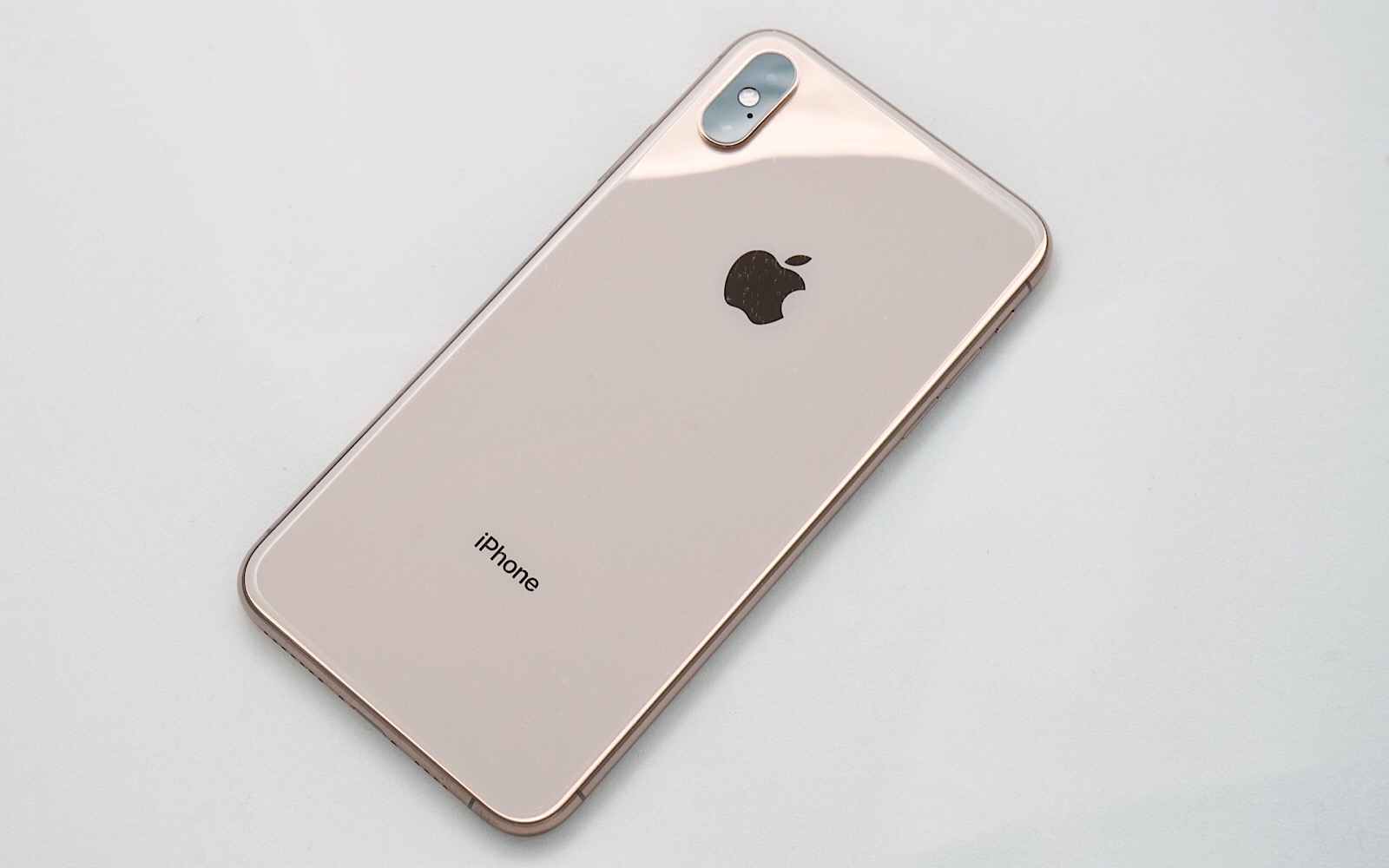 At 7.7mm, the iPhone XS Max isn't exactly thick, save for a slight bump by the camera on the back, though it isn't light, weighing 208 grams. It is water resistant, though, and that's improved slightly this year, too, now sitting at IP68, meaning you can keep it immersed in 1.5 metres of water for up to 30 minutes.
And finally there's the battery, which is rated at 3174mAh and is not removable. The iPhone XS Max can be wirelessly charged.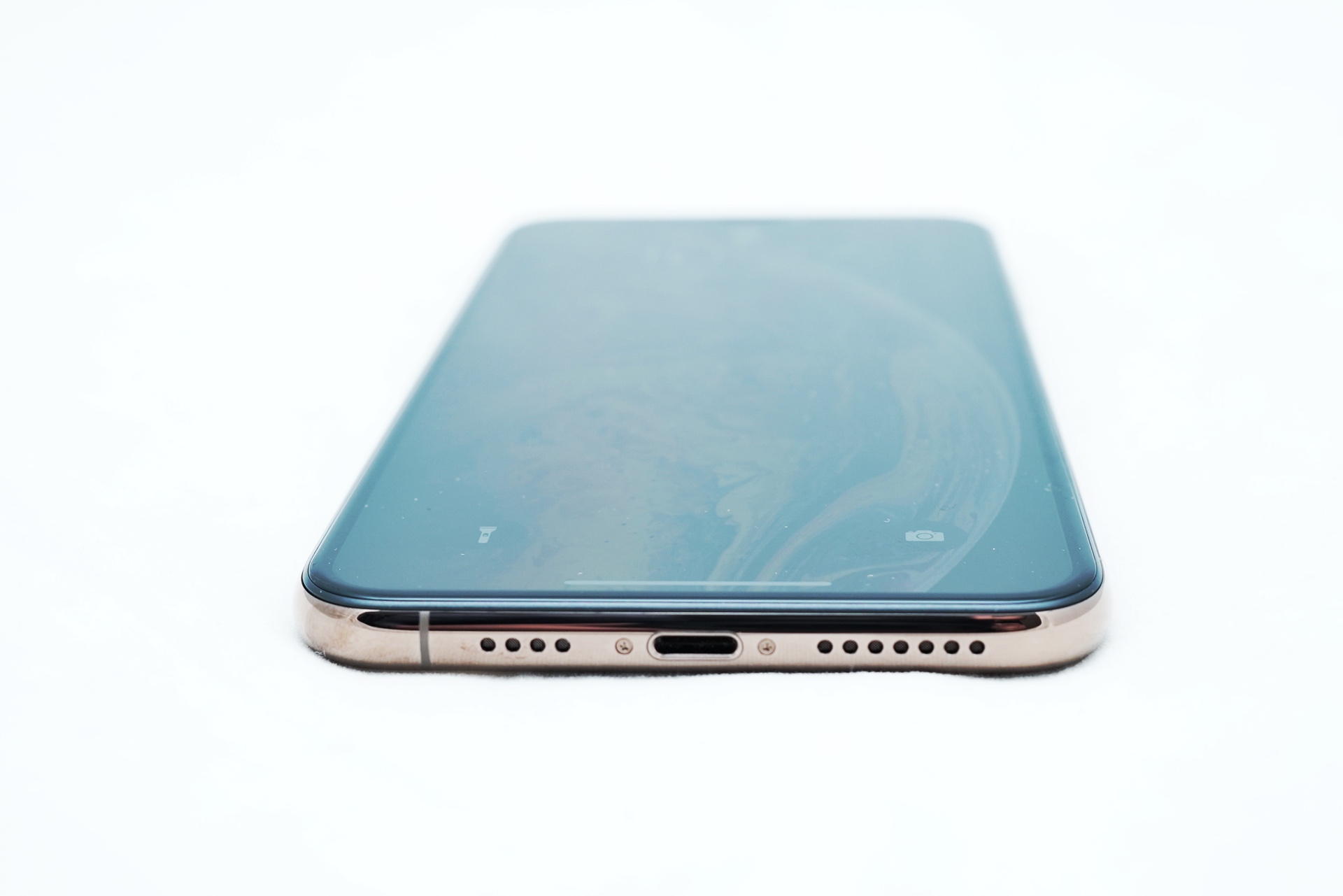 In-use
With the specs out of the way, it's time to put the iPhone XS Max through its paces, so let's actually use the thing.
Depending on where you're coming from, that's where things may take a bit of a turn. You see for the first time in an iPhone line-up, there is no front-facing button.
This isn't the first buttonless iPhone, mind you, as the last year's iPhone X was built in much the same way.
However with no new iPhone with a front button element, that means using the iPhone XS and iPhone XS Max is more like using the iPhone X, and that may not be as familiar to all.
Fortunately, it's pretty easy to adapt to, you just need to remind yourself of a few things.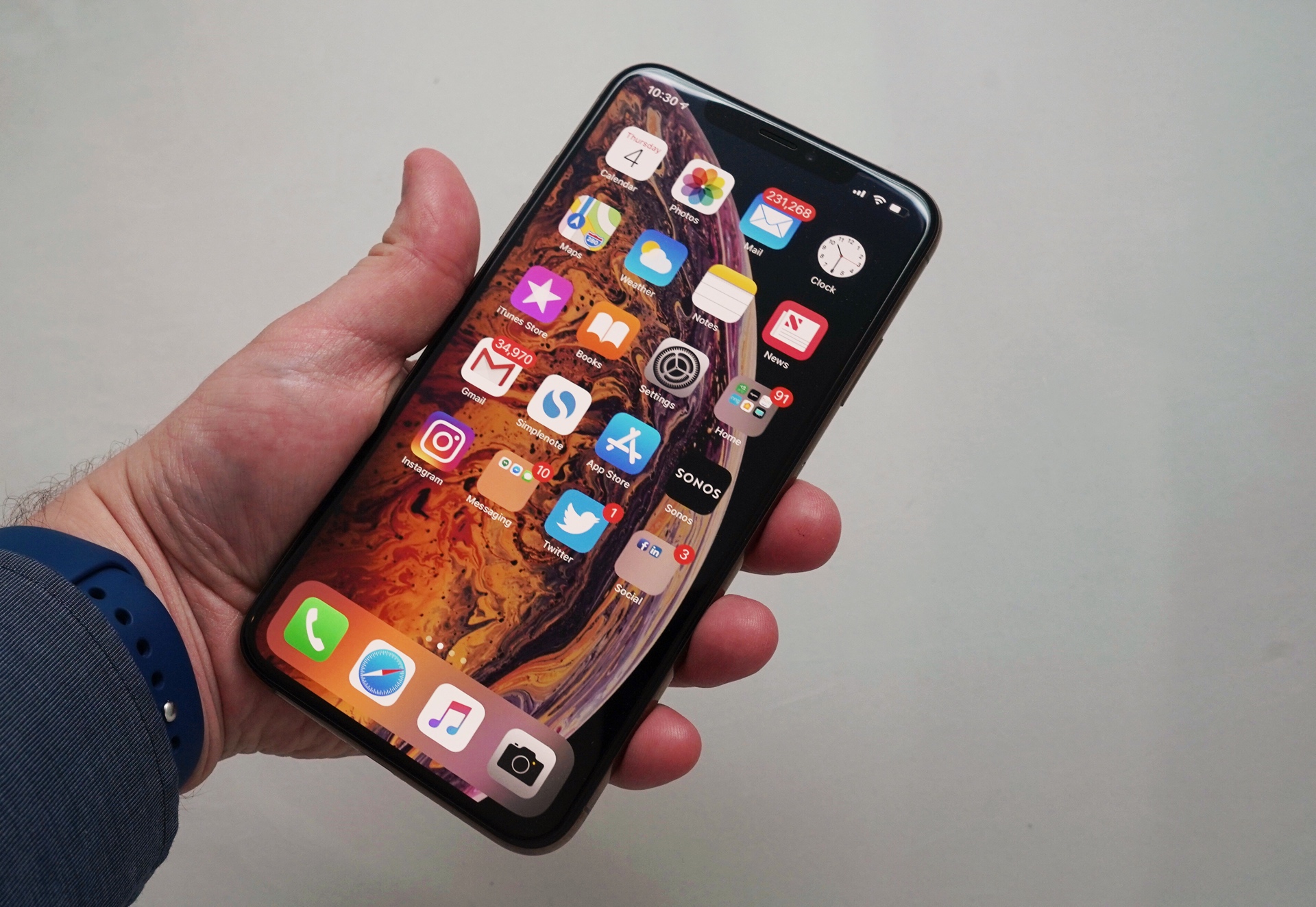 For starters, there is no fingerprint sensor anymore, replaced with Apple's FaceID technology, that shines lots of imperceptible tiny red dots over your face to work out whether you are you, and uses that as the security mechanism.
There's also no button to press, an intentional design element that will have you swipe up from the bottom whenever you would have pushed the button instead. In fact, you should forget the button and look at the long horizontal line, because that's the replacement, at least for the moment, acting as a reminder of what you should look for if you forget to swipe up.
Getting your notifications and control dropdown come from the top left and top right of the screen, with the notch for the camera and speaker giving you a break for where to look for.
And while the design may not be what all iPhone folks are used to, it's a fairly easy design to adapt to, just give yourself some time to get used to it all.
This is helped by iOS 12, which is easily Apple's best mobile operating system to date, and compiles notifications nicely on the lock screen, allowing you to clear what's unnecessary very quickly, moving forward in your life.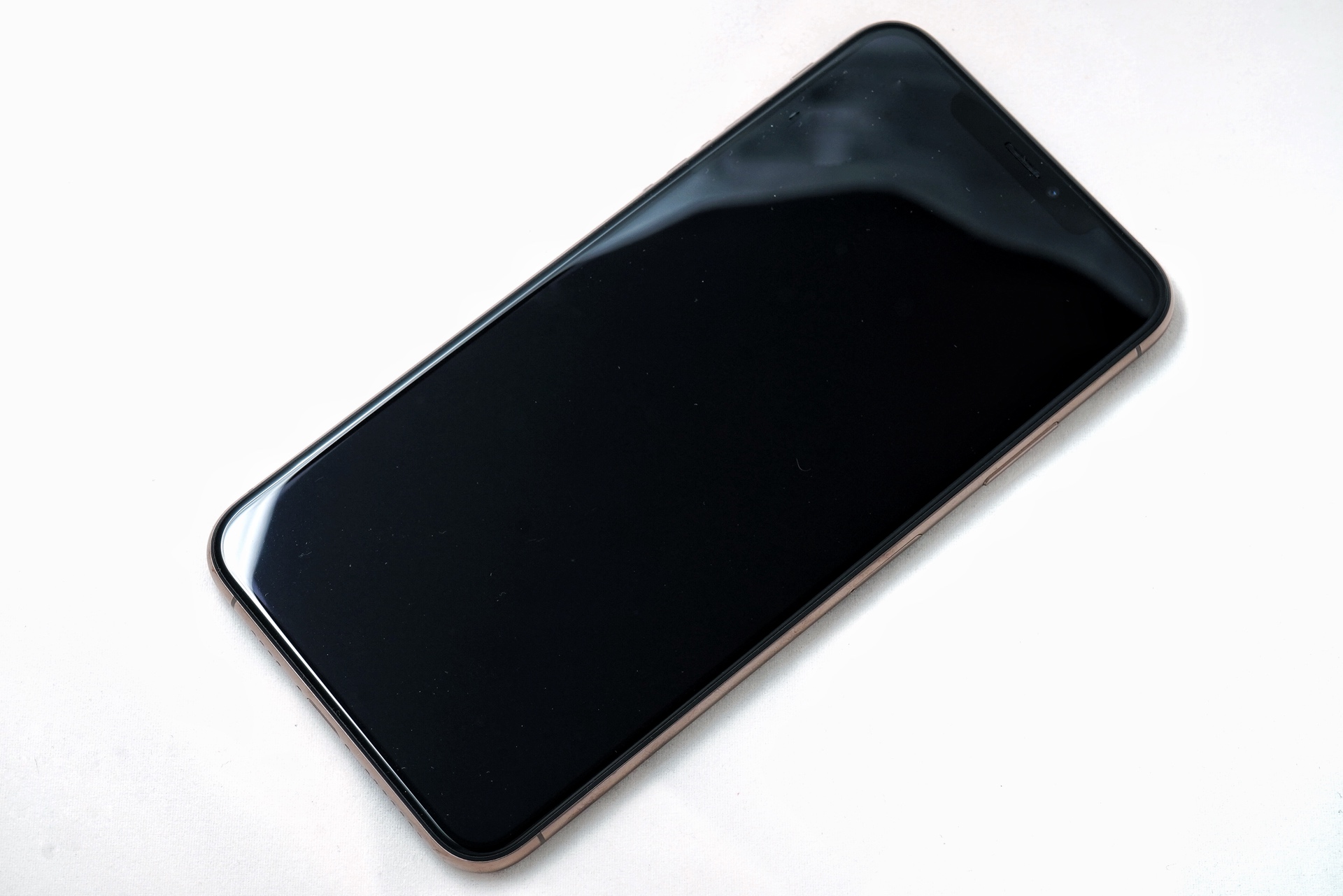 Performance
With the latest generation of iPhone comes more performance than ever, something that probably won't surprise you at all.
Each iterative model improves the performance, and this one comes with a pretty strong reason as to why: it has the first 7 nanometre chip in a released smartphone.
Huawei did beat Apple to the punch in announcing a 7nm chip at IFA this year, but Apple has beaten everyone with the smaller chip, releasing it in both the iPhone XS and iPhone XS Max.
And boy, does it work well with the configuration provided by Apple.
Apps just fly on the new iPhone, with no lag whatsoever, and about the best performance we've seen yet. We had no problem running a large amount of apps, and iOS 12 does a great job managing them, handling the memory just about as well as we'd ever want.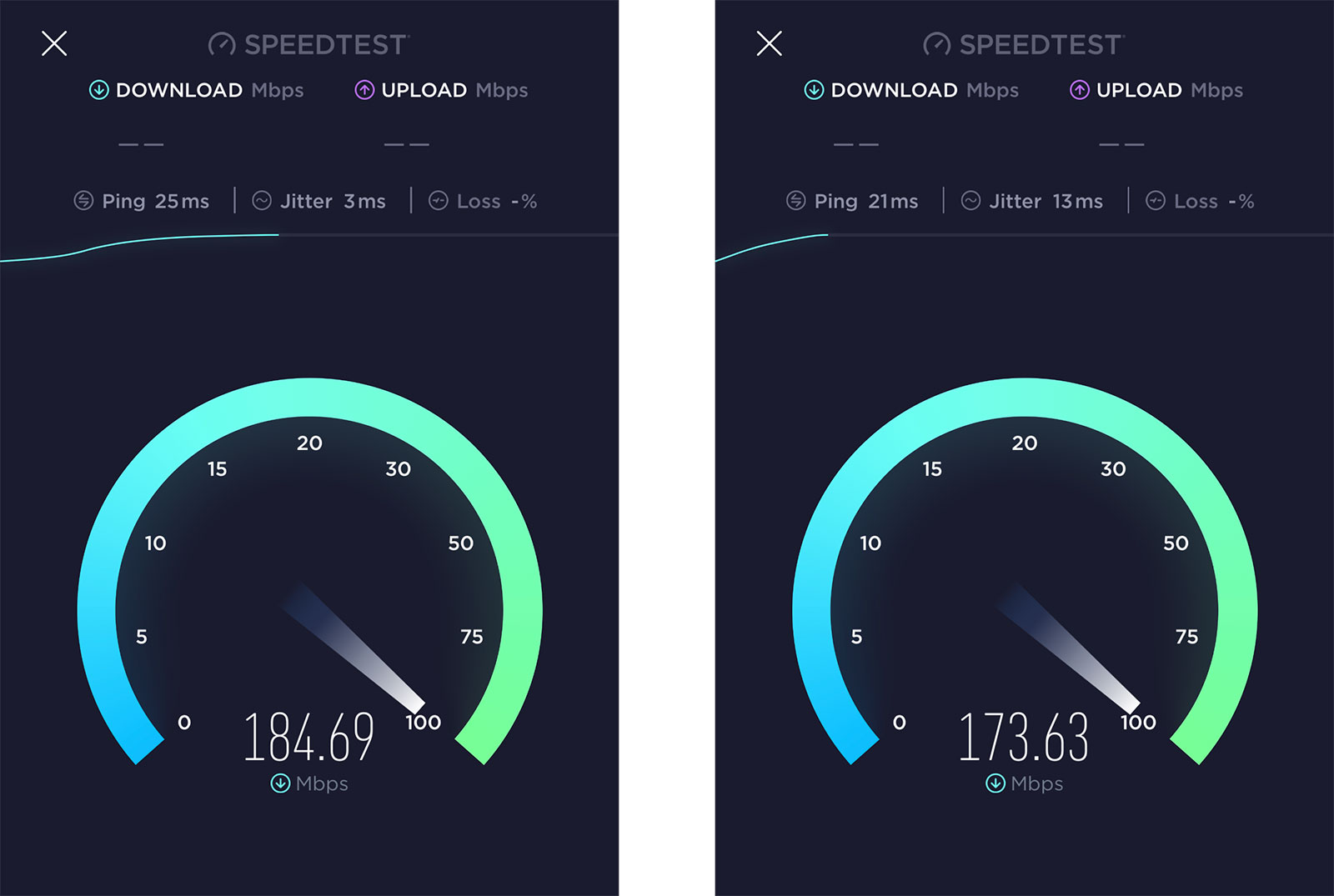 Mobile performance is equally strong, and while the iPhone XS Max isn't yet ready for 5G networks launching across Australia, they are finally set to work with the one gigabit networks that telcos have been rolling out over the past couple of years.
That means if you're in the right area, you'll find speeds as high as 1Gbps down and 150Mbps up are available to you.
Testing the iPhone XS Max on Telstra's 4GX network in Sydney's CBD, we didn't quite see the 1Gbps mark, though did see speeds as high as 280Mbps in our tests in peak, suggesting you'll find plenty of mobile capability here on Apple's latest big phone.
Camera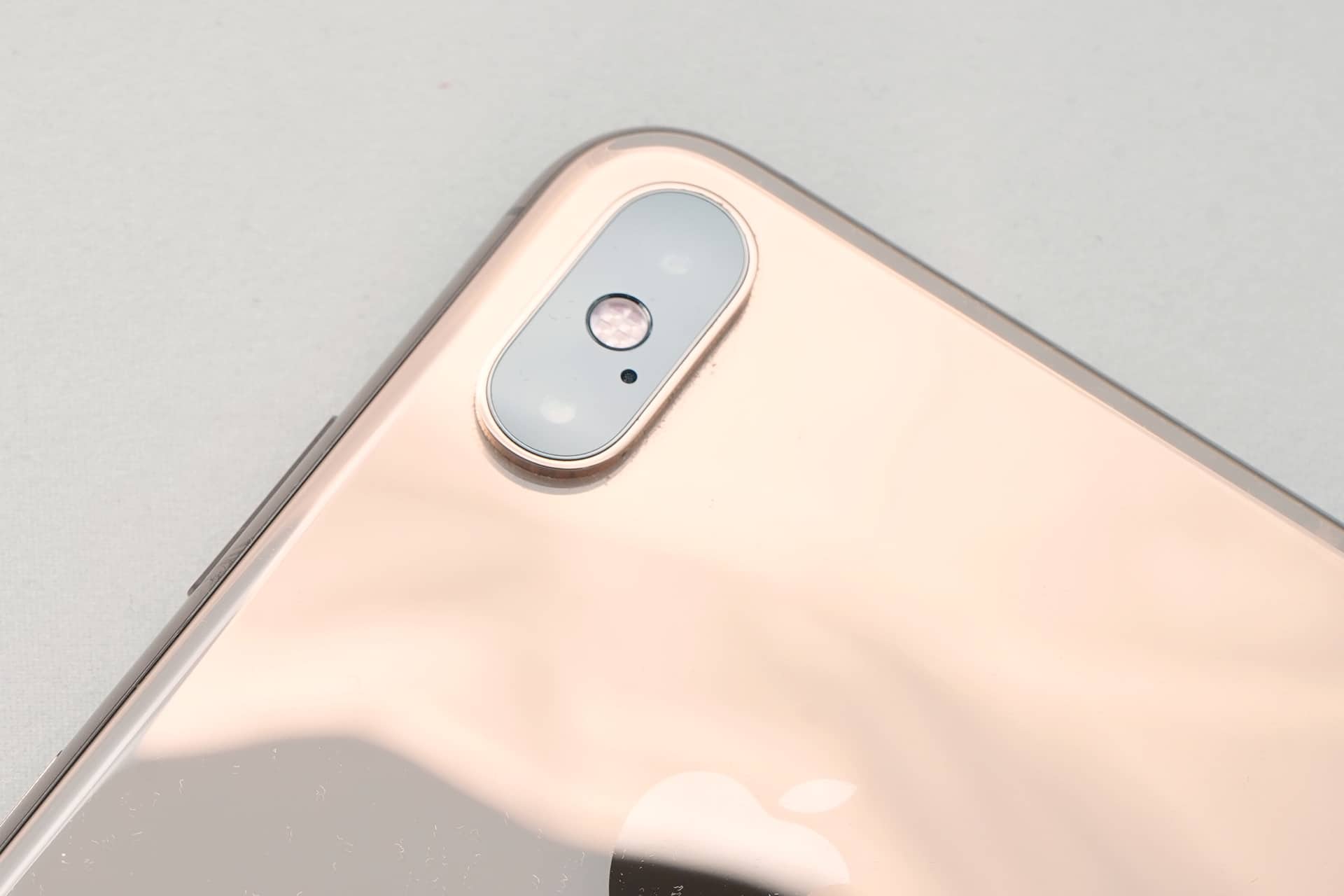 Next up is the camera, and that's an area where Apple's improvements may not seem obvious on the surface, but are definitely a part of the package.
There are a few major features here, because beyond the tiny improvements to the sensor.
Reading the specs (and even looking at the back), the iPhone XS Max may feel a little on par with what Apple released in last year's iPhone X, and to an extent the iPhone 8 Plus, given the technology is similar. But it's not exactly the same, and there have been some changes.
While the spec may seem the same — dual 12 megapixels on the back for standard and 2X telephoto lenses — the technology is a little different, and Apple has amped up what the camera can do.
In fact, the technology is faster, with what's basically described as a "zero lag" camera, meaning it should fire without you having to wait, an issue that usually affects every smartphone camera.
And for the most part, it is spot on, firing when you tell it to, and not a half second or second later. No doubt about it, the iPhone XS Max sports a very responsive camera.
More than mere speed, the iPhone XS Max camera also feels more like what you see. Apple has already hinted that the camera handles colour gradients better, and that helps to make the camera really solid at rendering what you saw, like with sunsets or highlights, making the sky pop and not feel like the camera couldn't keep up.
In fact overall, Apple's camera in the XS Max is more impressive than we expected, with more lifelike colour overall and relatively sharp images. It can actually be quite surprising to see the 2X lens get closer than you might expect as a macro camera, and we found ourselves surprised at just what was picked up by that telephoto lens.
That also leads you to playing more with the portrait mode, which gets a slight upgrade this year.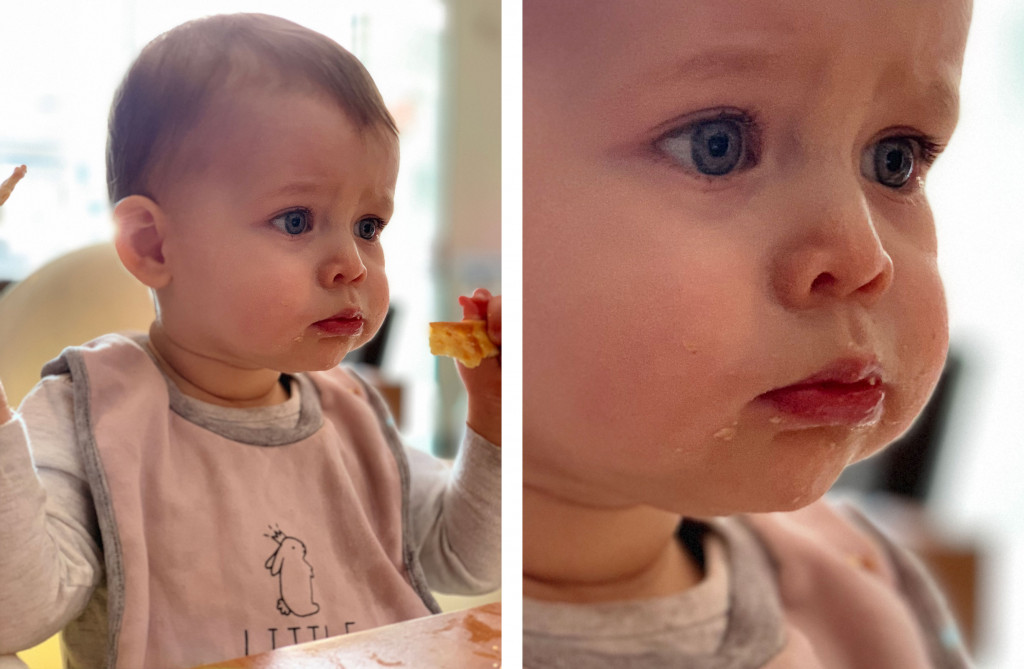 The portrait mode has been one of those things that, for the better part of a year, managed to show people what was possible with advanced algorithms and camera technologies working together, finding the edges of what a camera would see on a portrait, and blurring the background.
This technology uses both cameras on the iPhone XS Max, and the improvements are there this year with better results overall. It doesn't always get it right, and there are some images that show the portrait mode struggling to nail the result, with edges in the background remaining sharp instead of blurred.
But for the most part, it's a solid effort overall, producing better results than last year's already excellent iPhone X and iPhone 8 Plus.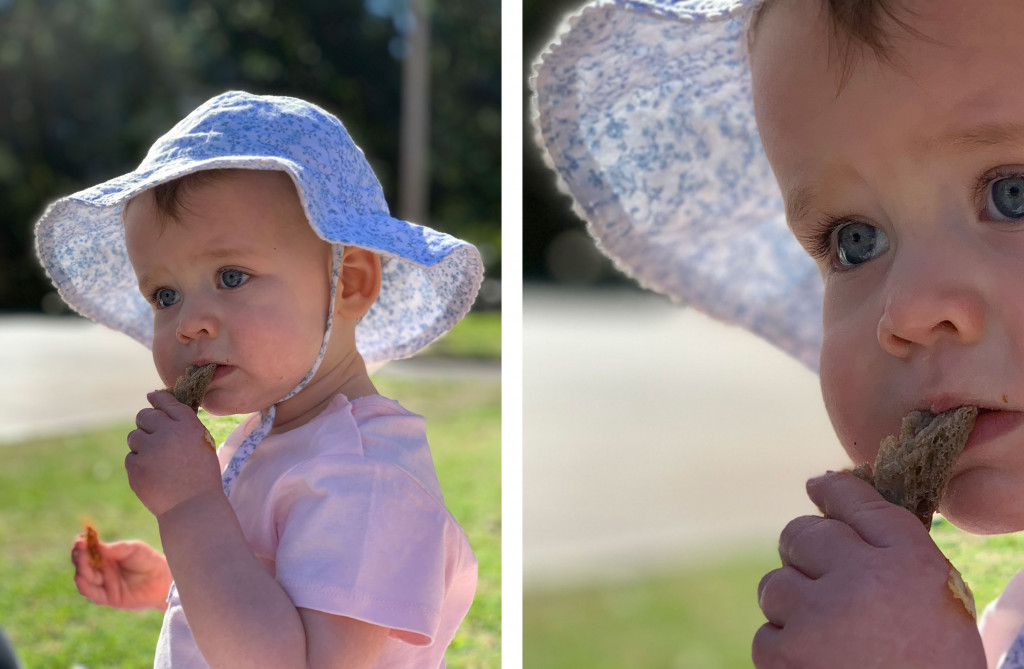 And not just better results, but some depth control and simulation as well, and after you've captured the image.
You might decide a portrait of a friend would look better if the foreground was just as out of focus as the background, and so Portrait mode allows you to make it happen, changing a simulated aperture and blurring the front and back.
Is it as realistic as the real thing on a low light lens? Not quite, but the results are fairly impressive overall, and if you love to fiddle with the extra parts of the camera, chances are you'll really appreciate this.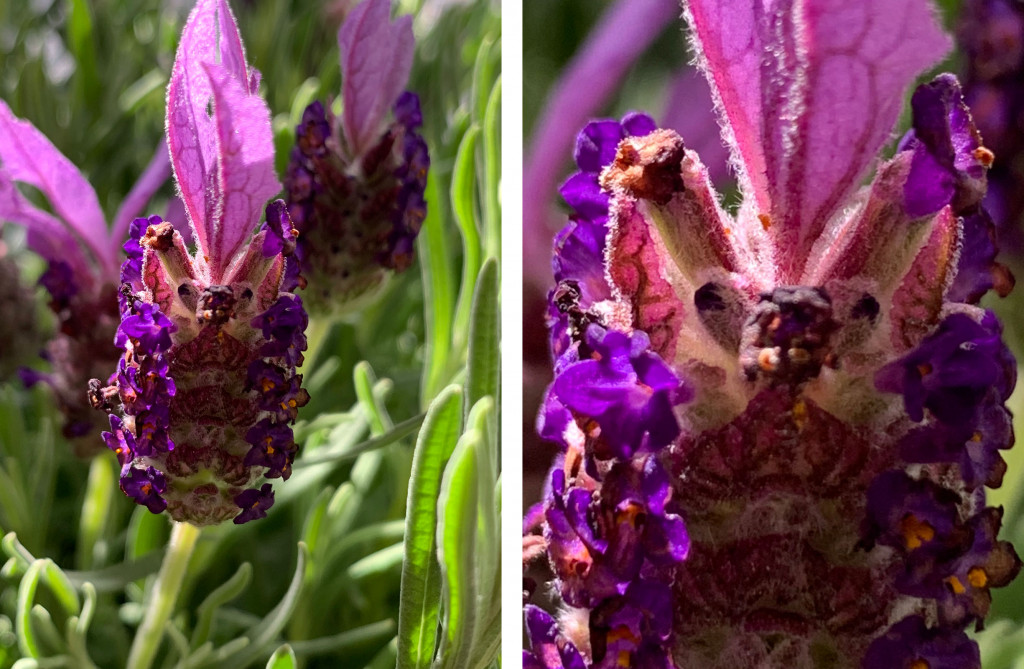 Outside of the extra bits, the camera quality was solid in day and night. We did find the odd bug here and there, such as how tweaking the light balance on the camera's interface no longer offers a preview of what the image will look like, something iOS 12 appears to have changed.
Overall, though, you'd have trouble arguing against the camera quality on the iPhone XS Max, as it's just lovely. There's some strong clarity to be had, with great colours in light and dark scenes, and even though it doesn't fire night images as well as we've seen in other phones, it's an impressive camera all the same.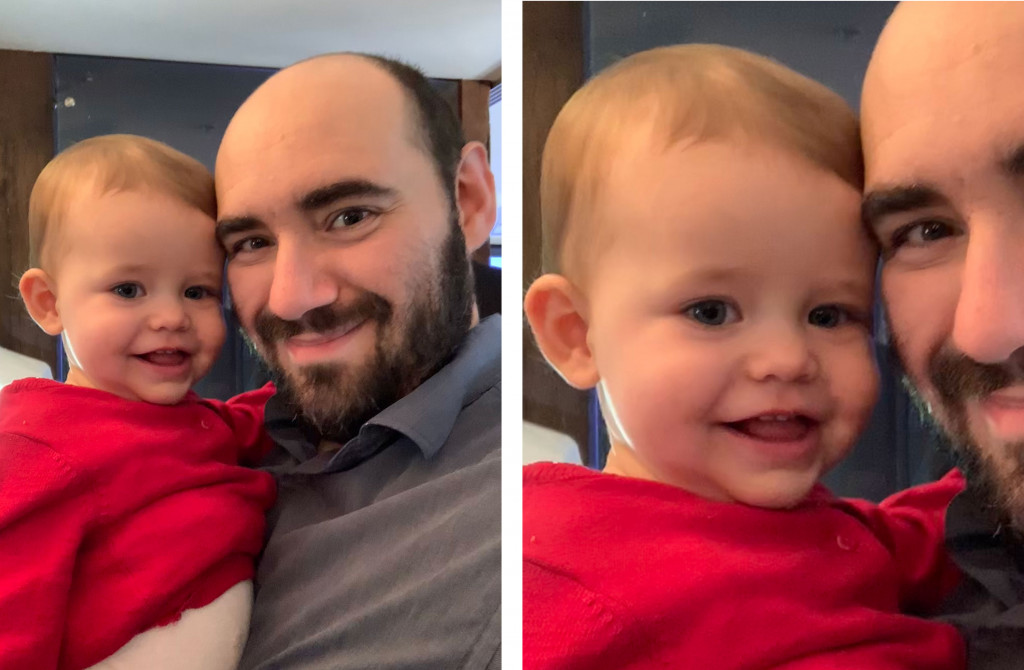 Battery
Alongside an improved camera is an improved battery, though where it's improved depends on where you've come from in the grand scheme of iPhones.
If you're coming from an iPhone 8 or iPhone X, the iPhone XS Max has both beat, delivering at least a day of life and a little more if you aren't a power user.
In fact, our tests showed a day and a half was possible if you didn't make as many phone calls and still used a smartwatch alongside wireless headphones.
While it's not the two day life we hope a phone in this size can reach, the iPhone XS Max certainly delivers some of the best battery life yet for an Apple iPhone.

The little things
There are also some little things you may want to look forward to, like the improvements to water resistance or the slightly different screen technology, or even some of the things you won't necessarily be thinking about. Some of these are gimmicks, but some are genuinely useful.
For instance, there's the gimmick of Animoji, which in the latest iOS release (iOS 12) offers the ability to make 3D avatars based on your image, and not only animate them, but map them to a video or photo of your body.
It's a cute addition, and one that you can spend time not just using on yourself, but on friends who don't expect it, such as children. You can even overlap filters, creating photos and videos that are more individual than you could expect.
It's minutes of fun, that's for sure.
Wireless charging is still a nice inclusion, and we're told there are some improvements in this generation as well, but one of our favourite additions may well be to the speaker system, which in the iPhone XS and XS Max offers crosstalk cancellation and makes the audio sound a little more enveloping than it has in the past.
Value
While the battery has improved and there are some little things to look forward to, it's hard to argue the same on the value side of things.
Unfortunately, the cost of the new iPhone XS Max is just so prohibitively expensive, it's hard not to talk about it. We're sure people will use the name as a form of logic for why it's so expensive — "XS" sounds like "excess" until you realise that it's actually pronounced "ten-es" for 10S — but the two have nothing in common. Simply put, the iPhone XS Max is expensive because Apple can.
Regardless of which size you end up choosing, the iPhone XS Max is one expensive bit of kit, with the still-not-sure-why-Apple-makes-it 64GB iPhone XS Max costing $1799, the better up-sell of the 256GB iPhone XS Max jumping to $2049, and the massive 512GB iPhone XS Max fetching a staggering $2369.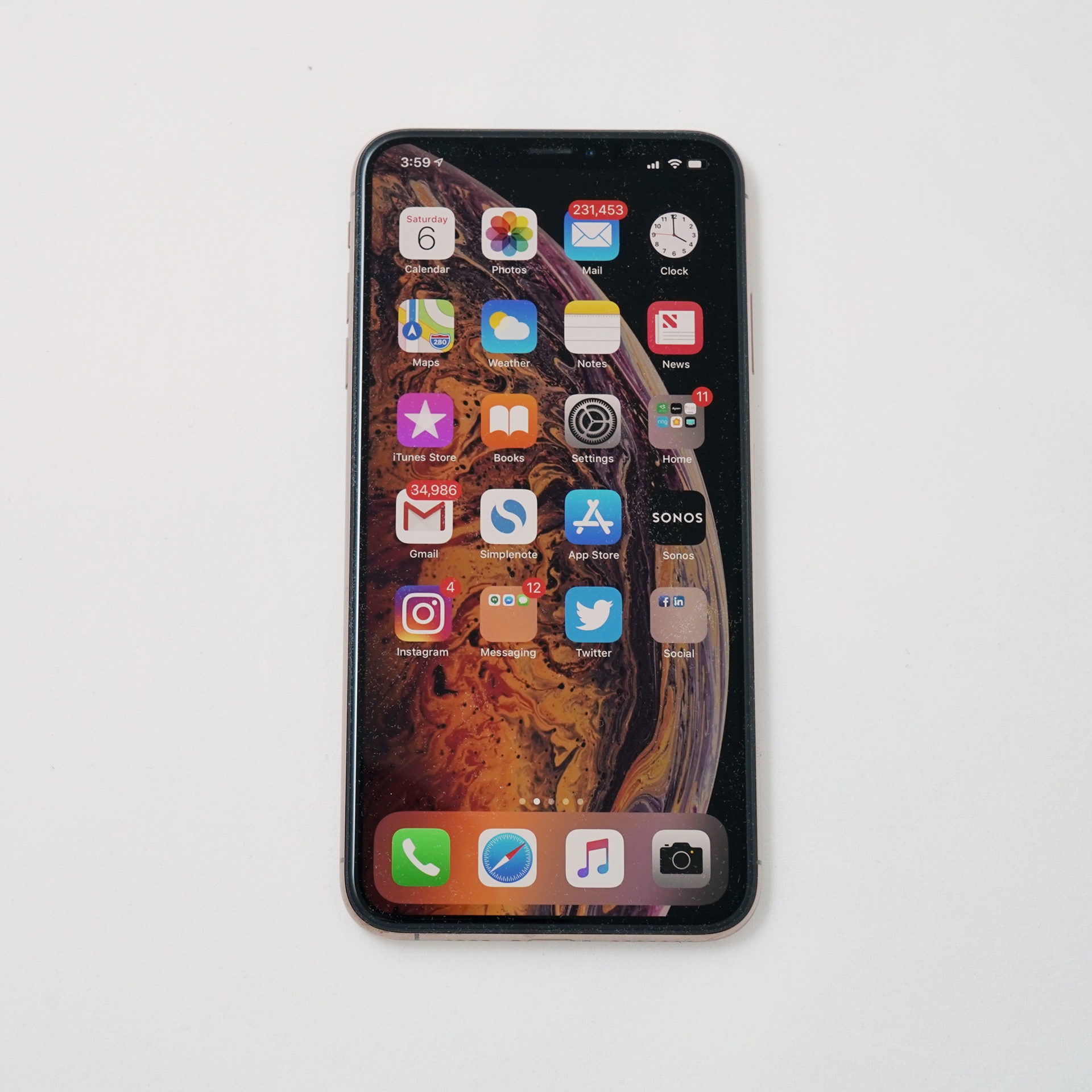 Without doubt, that near $2400 price tag makes it one of the most expensive phones to date, and $20 more expensive than Apple's 512GB MacBook, an absolutely crazy figure.
Even without that $2400 price tag, you're basically looking at a $2000 phone, something that is honestly hard to quantify and justify, even if the phone is as good as it is.
It's hard to write a section on "value" when we're talking about prices this high, especially when the nearest competition is under the two thousand dollar mark, not over it. Samsung's 512GB Galaxy Note 9 costs $1799, the same price for Apple's similarly sized 64GB iPhone XS Max, while Oppo's 512GB Lamborghini Edition Find X sits at $1999.
Apple may well be justified in calling the price at whatever it wants on the iPhone XS Max, but it doesn't stop us from feeling a little sour at the prospect of paying this much money for a phone.
What needs work?
We're understandably very concerned about the cost, and if you go all out for the big 512GB model, you'll probably be as well, but it's not the only thing we take issue with on the iPhone XS Max.
There's also the lack of a Lightning converter in the box, something we've seen on the iPhone 7, iPhone 8, and iPhone X up until this point. In fact, pretty every phone past when Apple ditched the 3.5mm headset jack has offered a free 3.5mm to Lightning converter for people to plug their own headphones in, but on the most expensive iPhone, it's a no-show.
Call us surprised by that, because if the price wasn't painful enough, the requirement to pony up another $15 just to get that 3.5mm converter seems kind of crazy, and very much on the cheap side. If you're asking people to pay over $1500 for a phone, surely converting their headphones should be a no-brainer. After all, if Apple has before on slightly less expensive phones, why can't it do it again now?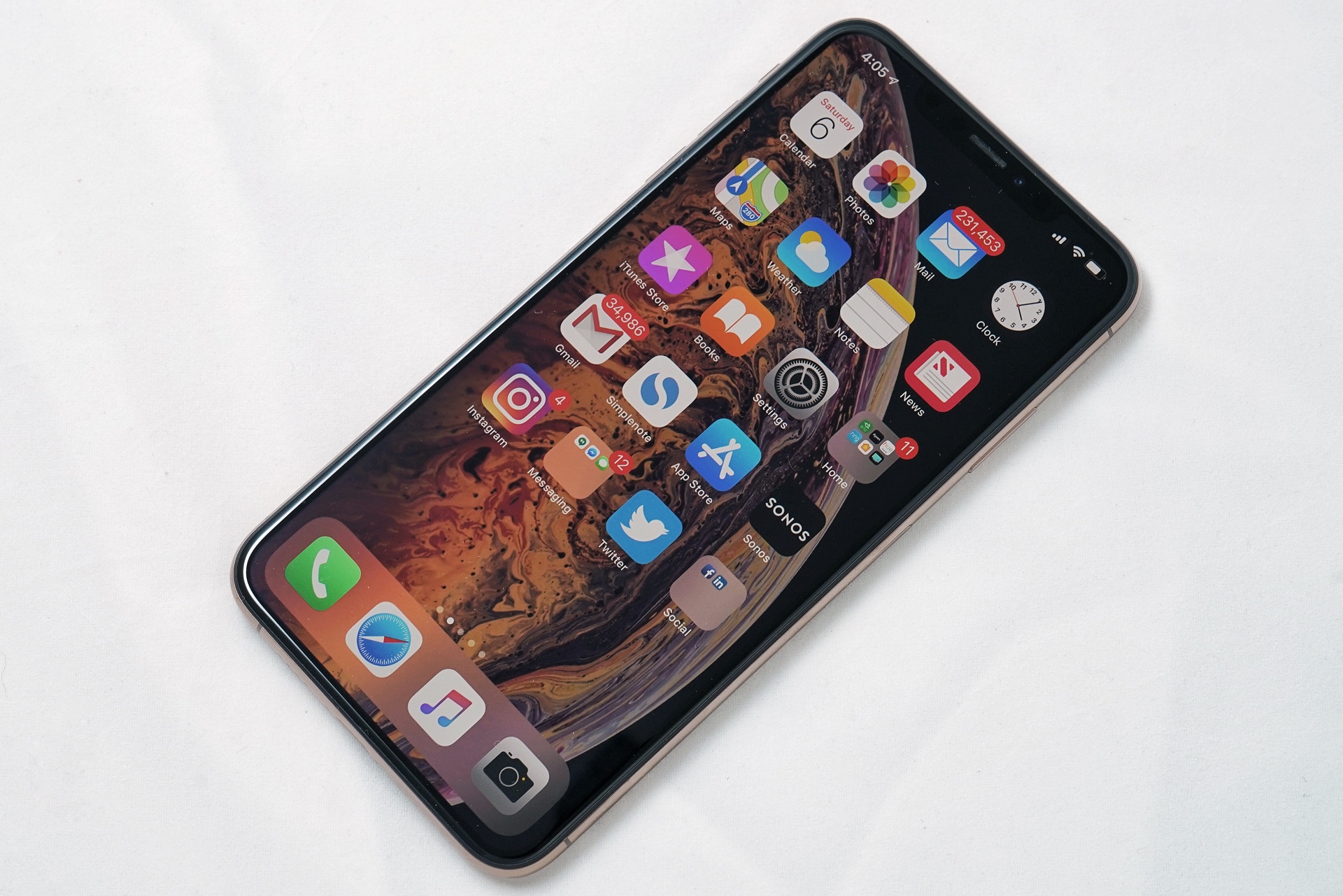 The question of the "dual SIM" nature of Australia's iPhone XS Max is also one where you might draw a bit of a blank.
While pretty much every device that supports two SIMs in Australia has a SIM tray with two nanoSIM slots (or a combination of microSIM and nanoSIM), Apple's take on "dual SIM" means one nanoSIM and one eSIM. NanoSIMs are the physical SIM you throw into an iPhone, but the eSIM is built into the device and handled by a telco, the same "SIM" used by the cellular edition of the Apple Watch.
Technically, the iPhone XS and XS Max support this, but in Australia, the telco support isn't there yet, at least not at the time this review was published. That means there's no dual SIM support in Australia, though if you head overseas, you may find your iPhone XS or iPhone XS Max opens up to more capabilities. It's just something you'll want to check before you jet off to a new place.
Final thoughts (TLDR)
With a crazy high price that sets new benchmarks for phone pricing, it can be difficult to see the logic in the iPhone XS Max. Yes, it's an iPhone with a big screen and an equally big price, and in many ways, that "XS Max" is an indicator of that.
But the "XS Max" is also an indicator of everything else about the phone, and how it feels when you use it. Apple has created a phone that delivers an excess of features, many of which you won't actively be aware that you're using, but will be a part of a phone experience you will enjoy.
We're still having a hard time arguing with that price point, and no matter how you slice it, two thousand dollars is a crazy price point for a phone, which is basically what this phone is: a two thousand dollar phone.
And sure, it's a big price for a big phone, but if that doesn't bother you, Apple's best iPhone yet is one that you'll fall for easily. It's bigger, brighter, better, and recommended despite the cost.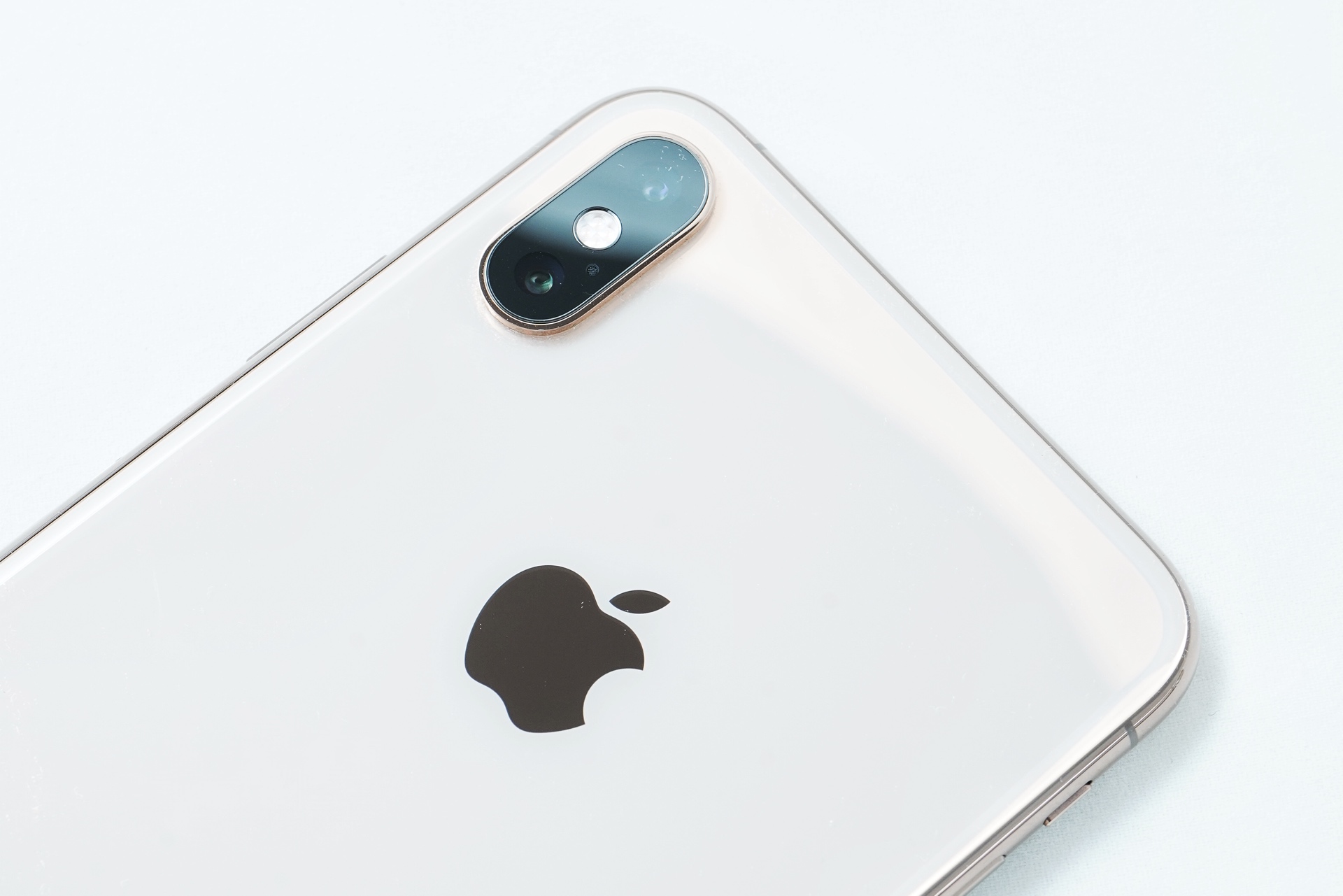 The good
Great screen
Lovely design
Excellent camera
Fantastic sound
Solid battery life
Gigabyte 4G LTE (finally)
Better water resistance
The not-so-good
Very expensive
No headphone converter in the box
Really expensive.
Not 5G friendly, even for the price
Did we mention it's expensive?
Dual SIM doesn't work in Australia (yet)