Apple's magnetic charging technology that is MagSafe makes its way to the iPad Pro with a new accessory, but what will it really bring?
There are many things an iPhone and an iPad share, from aspects of the design to how their respective operating systems iOS and iPadOS look and feel, but wireless charging is not one of them.
Charging an iPhone while holding it almost magically on a stand is something you can do with MagSafe, a technology that places special rings around the wireless charging section on the back so the Qi wireless charging section of an iPhone can be held in position for the optimal amount of power. It's a technology Android users miss out on with their phones, even if many get Qi wireless charging sans-magnets, and one Qi2 will seek to solve when it comes out next year.
But it's not just Android owners that miss out MagSafe; iPad owners miss out, too.
Wireless charging isn't something Apple has yet included in its iPad range, and with Apple tablets typically encased in aluminium and see on the back, it's doubtful wireless charging would go there. As a result, MagSafe's charging capabilities aren't really something that would matter here.
However, MagSafe has other uses.
You can use MagSafe to hold a phone to a laptop by way of a special mounting plate from Belkin, or even hold a slim wallet to the back of a phone with a MagSafe wallet accessory. And you can position an iPhone using those MagSafe magnets even if you don't use it for charging, simply using a MagSafe charging stand as a stand.
MagSafe doesn't need to be used just for charging. It could be used for holding things up.
With this idea in mind, Satechi has been working on a new accessory for owners of the iPad Pro, and possibly the iPad Air. Specifically, it's a magnetic case that incorporates MagSafe without affecting the rest of what makes an iPad connect to its important accessories.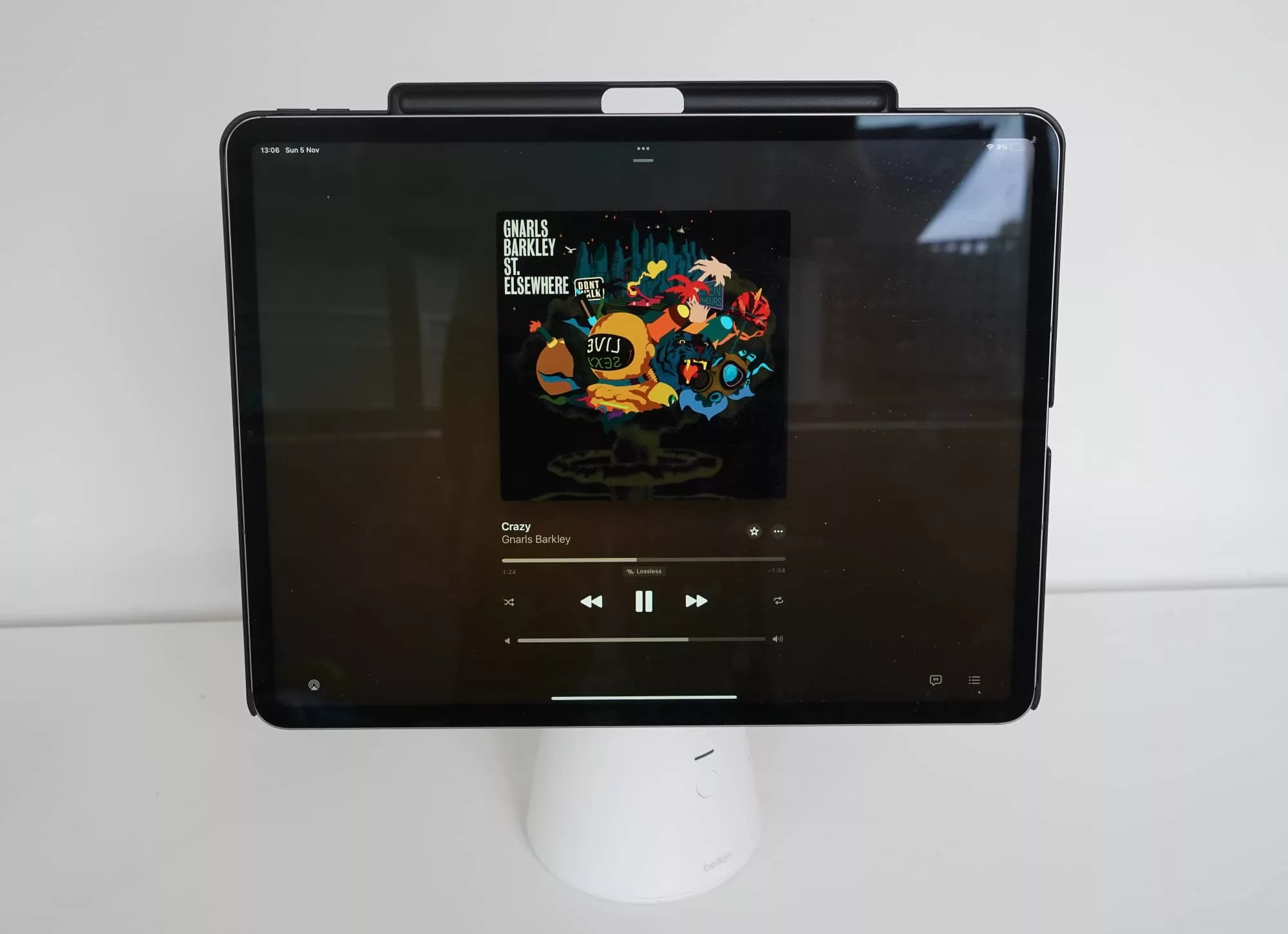 The Vegan Leather Magnetic Case for iPad doesn't mince words with its name, more or less stating exactly what it is, delivering a slim iPad case for the 11 and 12.9 inch iPad Pro, that offers a MagSafe ring at the back in a vegan black leather design. Satechi is essentially using this to cover up and protect the back of an iPad from scuffs and scratches, but probably not drops, and it will come with Smart Connector ports so you can keep on using an Apple Magic Keyboard Case if you use on of those.
Satechi's design grips the flat sides of the iPad, so you'll lose your magnetic Apple Pencil charging strip, but there's a built in Apple Pencil holder for the case, too.
And while the case is designed to hold the 11 and 12.9 inch iPad Pro, it's even possible the 11 inch model could fit the 10.9 inch iPad Air, given the difference in thickness is only 0.2mm (we're checking with Satechi).
While there's no way the Satechi circular magnets will charge an iPad, these are using what looks like MagSafe solely for positioning, making it possible to stand up an iPad Pro using a stand. Your only issue may well be weight and size, because not every MagSafe stand will have as much balance for holding a tablet up as the other.
That said, we are intrigued. One of the positives of MagSafe is that easy positioning, something you can quickly do without thinking. Need to have a FaceTime with the kids and stand the phone up? Grab a MagSafe stand, remove the charger, and voila: portable secure iPhone holder. Easy.
Doing that with an iPad sounds intriguing, so does it work?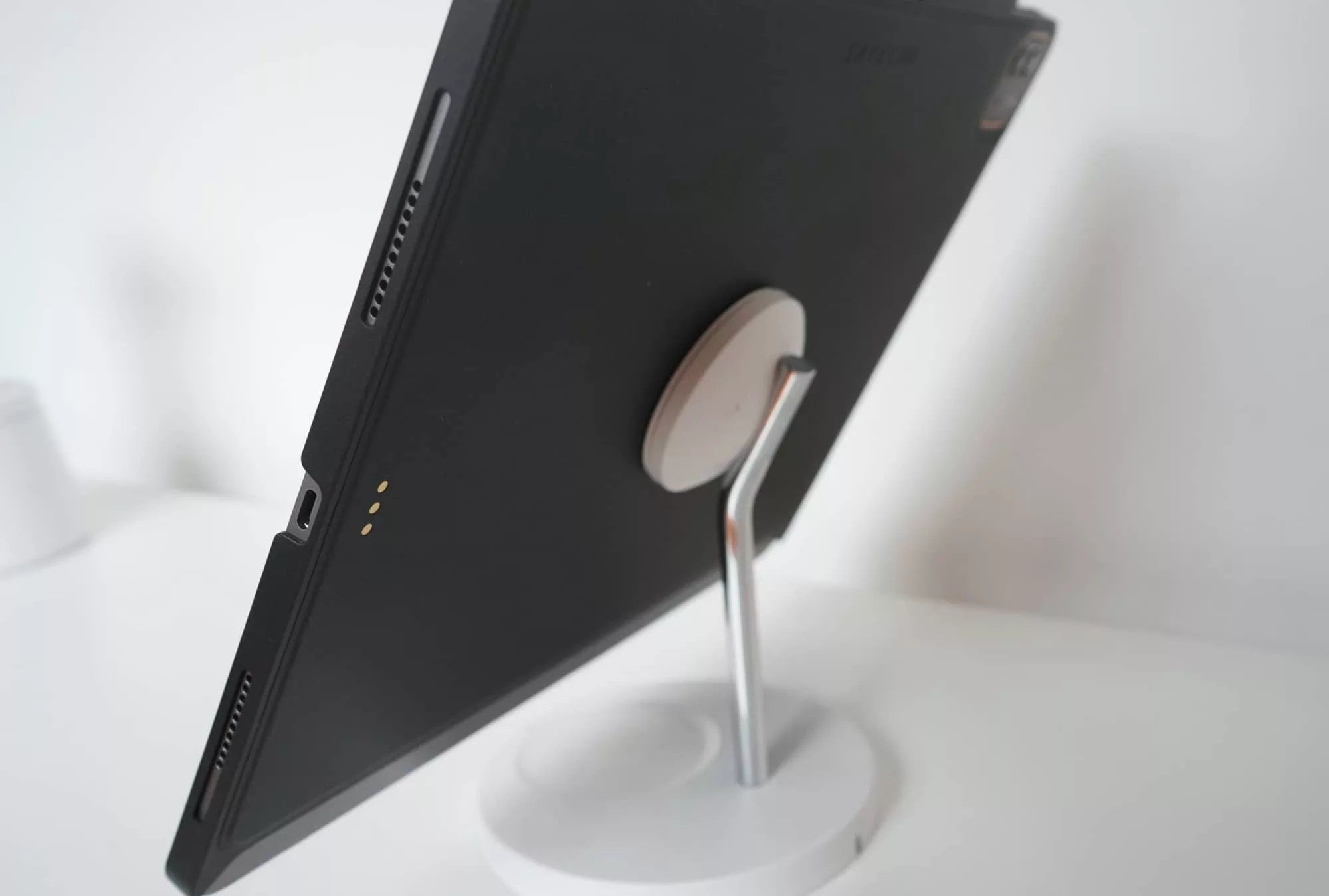 Testing the Satechi MagSafe case in real life
The only way to really know whether Satechi's idea works is to give it a test using the various MagSafe stands we've accumulated for review over time.
You can't charge an iPad using the Satechi MagSafe case, so it's clearly just for standing, or for positioning rather ridiculously in your car using a MagSafe mount. If you wanted to emulate the look and feel of a Tesla dashboard, you could probably do this with the 12.9 inch iPad Pro, but even still, we'll stick to testing using the stands.
For that, we're testing between three, including the:
Belkin MagSafe Magnetic Phone Mount, and
Connecting an iPad using MagSafe and the case requires a little more effort than you may expect, and it's not just as easy as placing the phone somewhere in the vicinity of the MagSafe mount. Rather, you need to be more coordinated and line it up yourself, which works but isn't quite as seamless.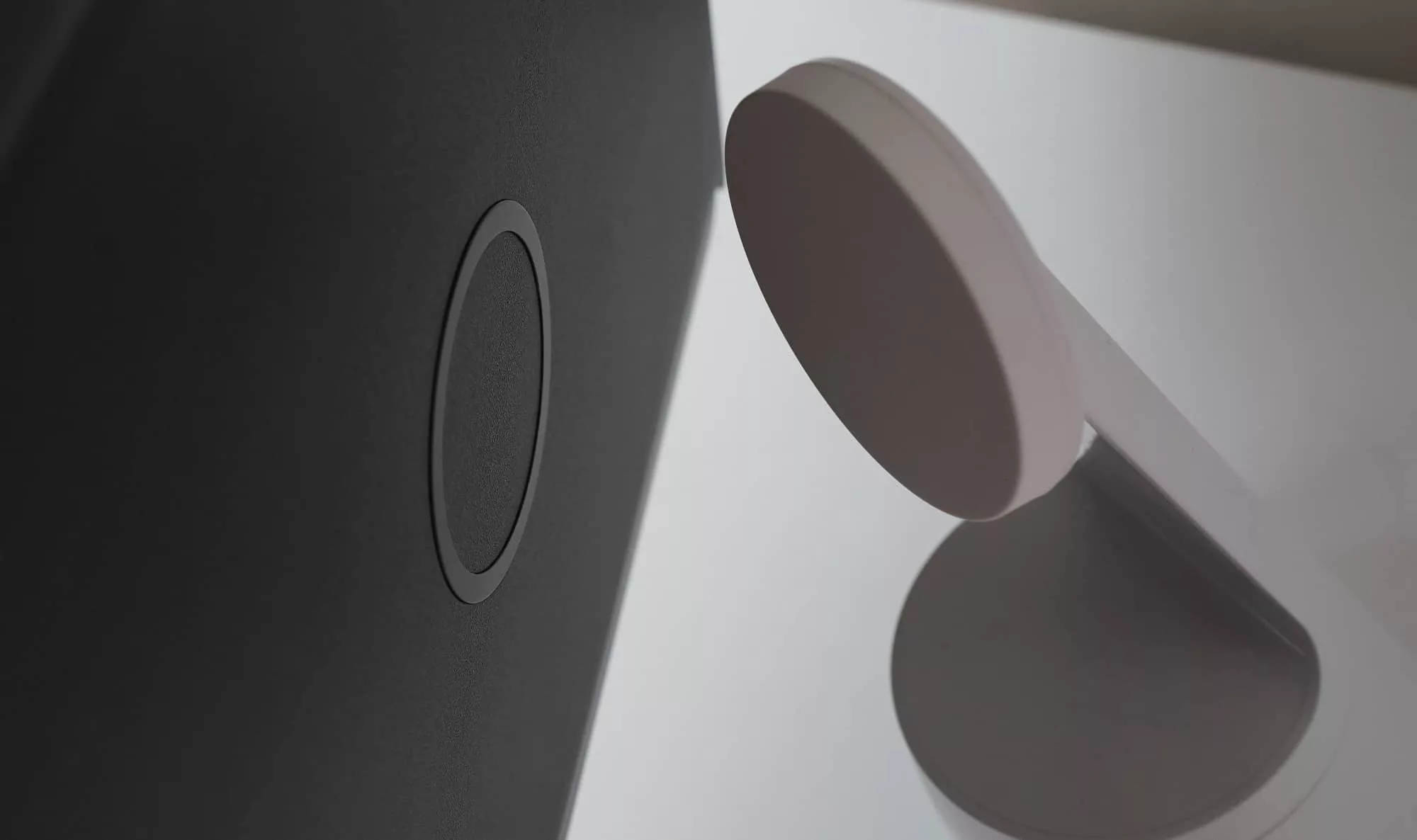 We're guessing this has to do with the strength of the magnets: MagSafe's circular magnetic rings are built into the iPhone range, but with Satechi's case, the magnets mightn't be as strong. That means it won't always connect quickly or easily, but it does connect.
Holding it up high will depend on just how tall your stand is, but we found the length of the 12.9 inch iPad Pro was such that landscape was the only way we could make it work.
Stability is the next question, and this is a bit of a question mark for the product, because our iPad Pro never felt properly stable using the Satechi case. We prodded it a few times and it was, but we sat there on edge slightly with every passing second. If you're MagSafe-ing up the big iPad, just don't touch it often.
We found the Belkin stands more reliable for a strong MagSafe connection on the iPad Pro, with the Twelve South model letting go all too easily.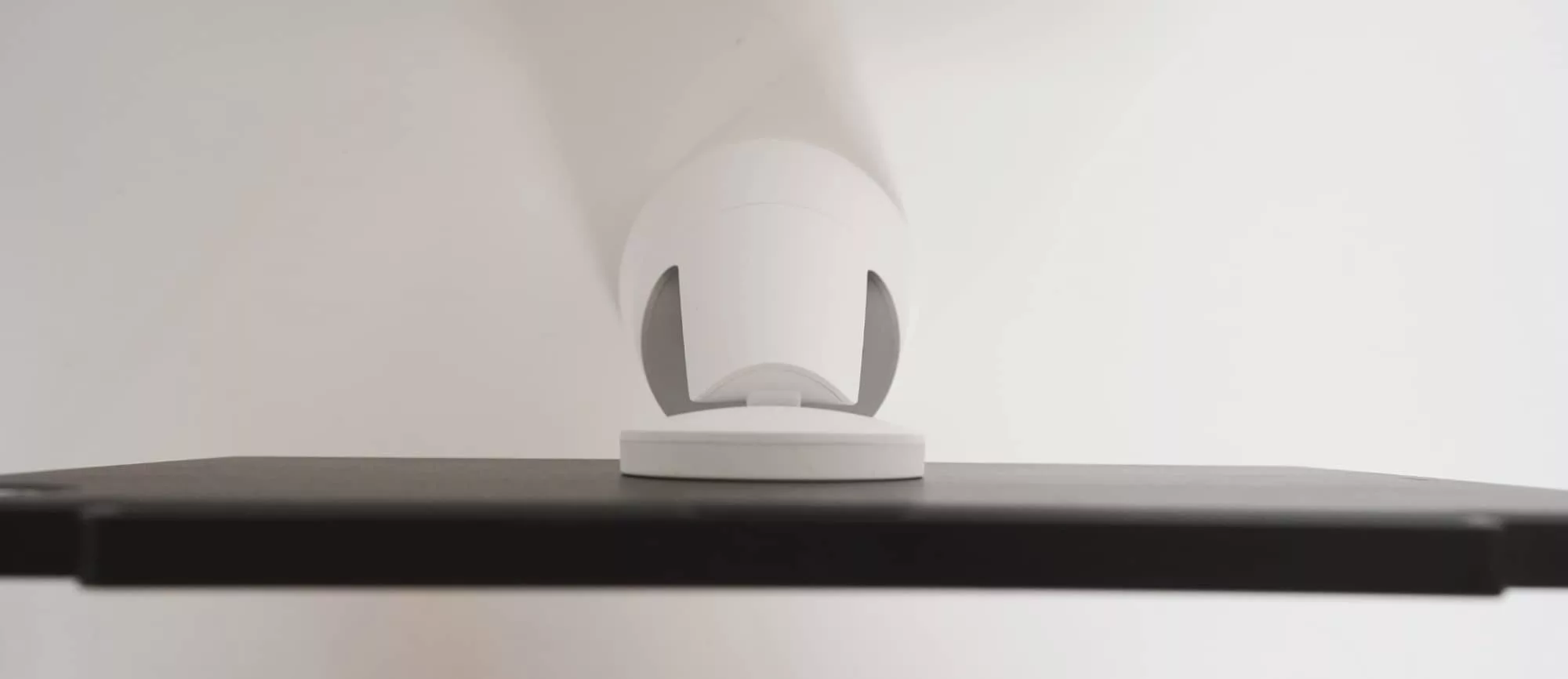 However, it's worth keeping in mind that MagSafe was never made with the hefty weight of a 12.9 inch iPad Pro in mind. Last year's iPhone 14 Pro Max was one of the heaviest iPhones, and it only weighed 240 grams. The 12.9 inch M2 iPad Pro weighs 685g, nearly three times the weight of the phone. It's pretty clear MagSafe isn't made for tablets.
Despite this, it does work, though usually only in landscape mode. You'll need a pretty tall stand to accommodate portrait iPad MagSafe.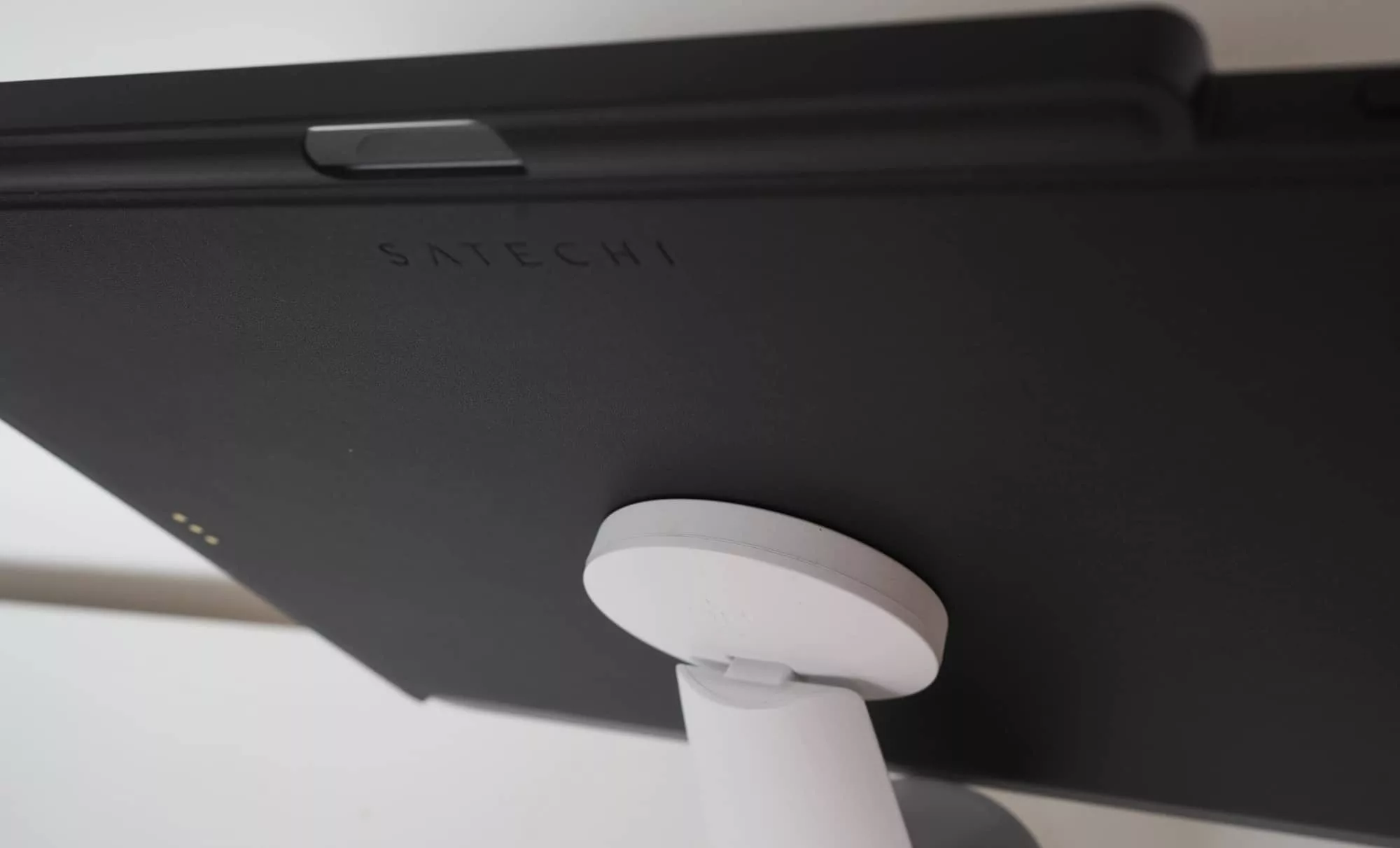 Is it worth having MagSafe on an iPad?
Mostly, our experience using MagSafe on the big iPad Pro was a little silly in the end, though we can see some use cases.
If you're someone who loves your iPad Pro and brings it everywhere, but wants it held up for use as a monitor in SideCar, we can see the logic. Likewise, the stand makes for a quick and effective way to turn an iPad Pro into a portable TV of sorts for kids. Just don't let them touch the iPad.
For most people, Satechi's addition of MagSafe on the iPad Pro won't make the experience of owning either particularly special. It's just handy to have if you need it, even if it needs stronger magnets to really make the case.