Quick review
Twelve South HiRise 3 Deluxe
The good
Compact and beautifully designed
Charges three gadgets at once
Supports MagSafe for iPhone and AirPods
Can technically charge iPhone over MagSafe and the other Qi port at the back
Could also work with Qi2 when those phones come out
International plugs in the box
The not-so-good
No USB Type C port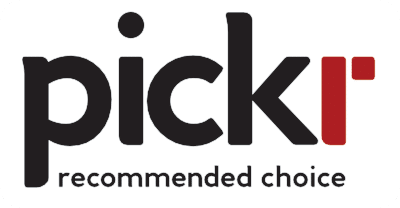 Forget needing a smart display with Twelve South's HiRise 3 Deluxe, one of the most compact bed and desk phone docks we've ever come across.
With the release of iOS 17, MagSafe iPhones have received a bit of an upgrade. Now they're not only a phone, but also a bedside clock with information if you need it.
Models from the iPhone 12 and higher are now technically a smart display when you position the phone in landscape when attached to a MagSafe connector, not only recharging your phone but turning the display into something useful other than just a powered-down screen or one on standby. Rather, Apple's "StandBy" feature gives you something else to work with while your phone charges, which means needing a new stand for the privilege.
That new stand could very likely also accomodate other devices in your life, such as if you have an Apple Watch or a pair of earphones. If you have either of those and a recent iPhone, you may want to consider the latest stand from Twelve South, which caters to just that.
What is the HiRise 3 Deluxe?
We won't spend too long glossing over what the HiRise 3 Deluxe is, because you can easily see it in the design. A charger for three gadgets, the Twelve South HiRise 3 Deluxe comes in a slim design with a vegan-leather wrapped base in all black, and a 40W power adaptor with several international plug converters in the box.
It's an altogether premium package supporting just about every plug type in the world, and covers a 15W MagSafe charger for the phone, a 7.5W Qi charger at the back, and ideally uses the remainder of the power for the Apple Watch Fast Charger built into the design, which can also ironically charge recent AirPods cases, if need be.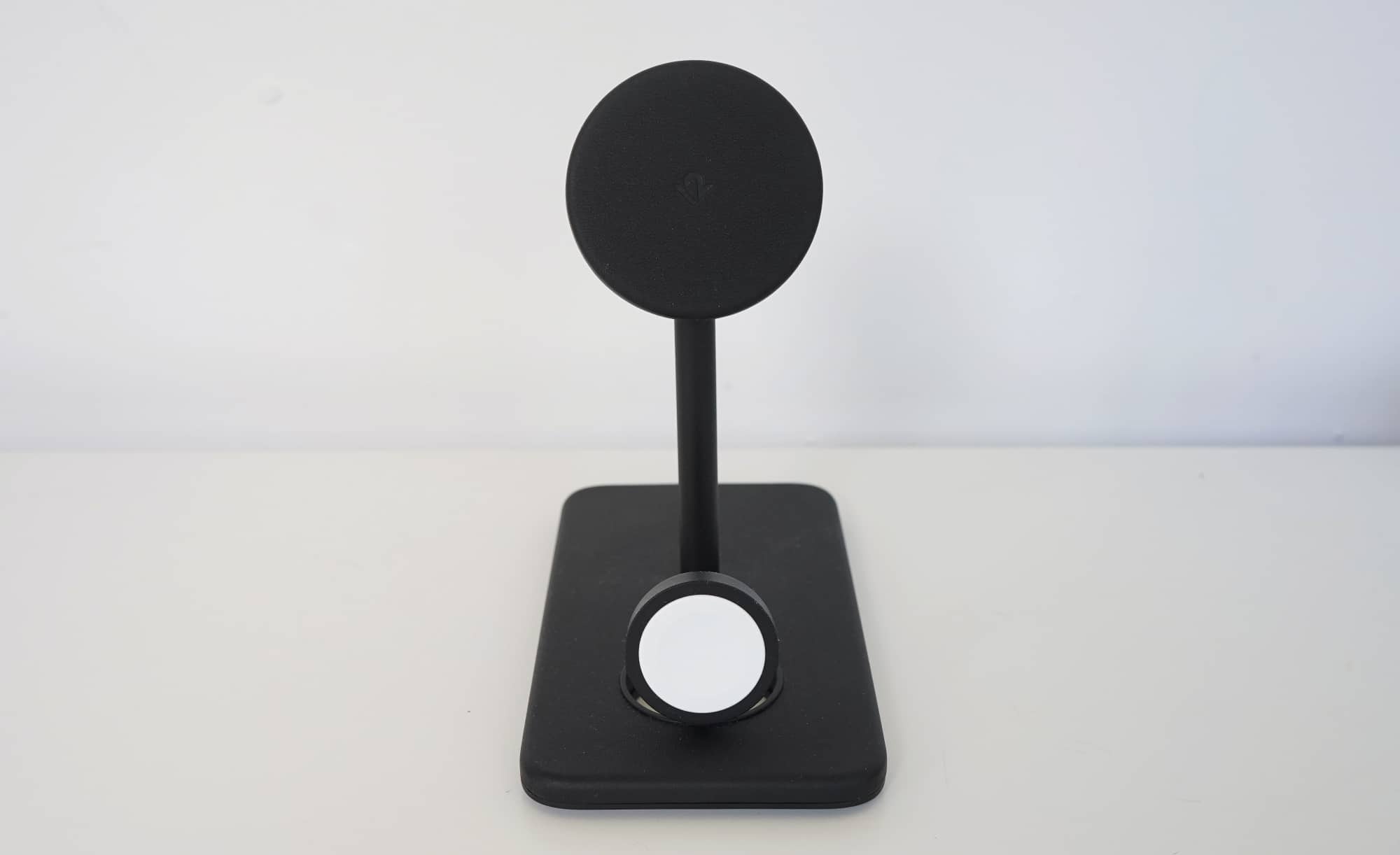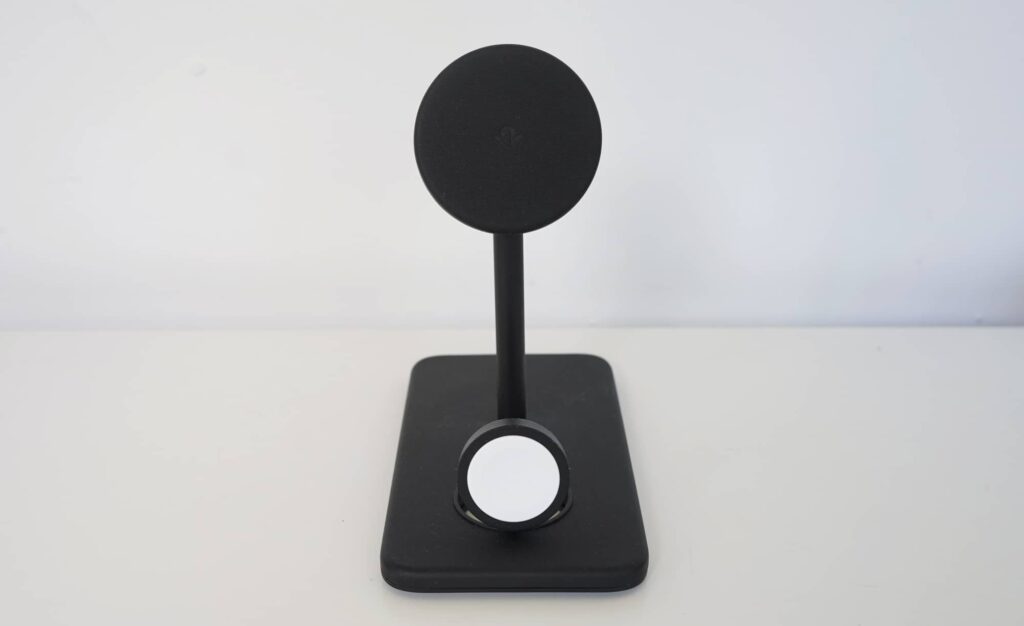 What does it do?
Cast a quick glance over this gadget, and it'll be pretty clear just what it does. Built to charge an iPhone, AirPods, and an Apple Watch, the HiRise 3 Deluxe is a charging stand made for someone who lives and breathes an Apple world, and has updated recently.
There are three main sections:
A MagSafe charging stand which sits on a pivotable joint
A Qi wireless charging pad at the back, and
An Apple Watch charger on a hinge
All of that sits in the one package, allowing you to charge three gadgets at once. It's compact, friendly, and totally logical for the modern iPhone owner.
Does it do the job?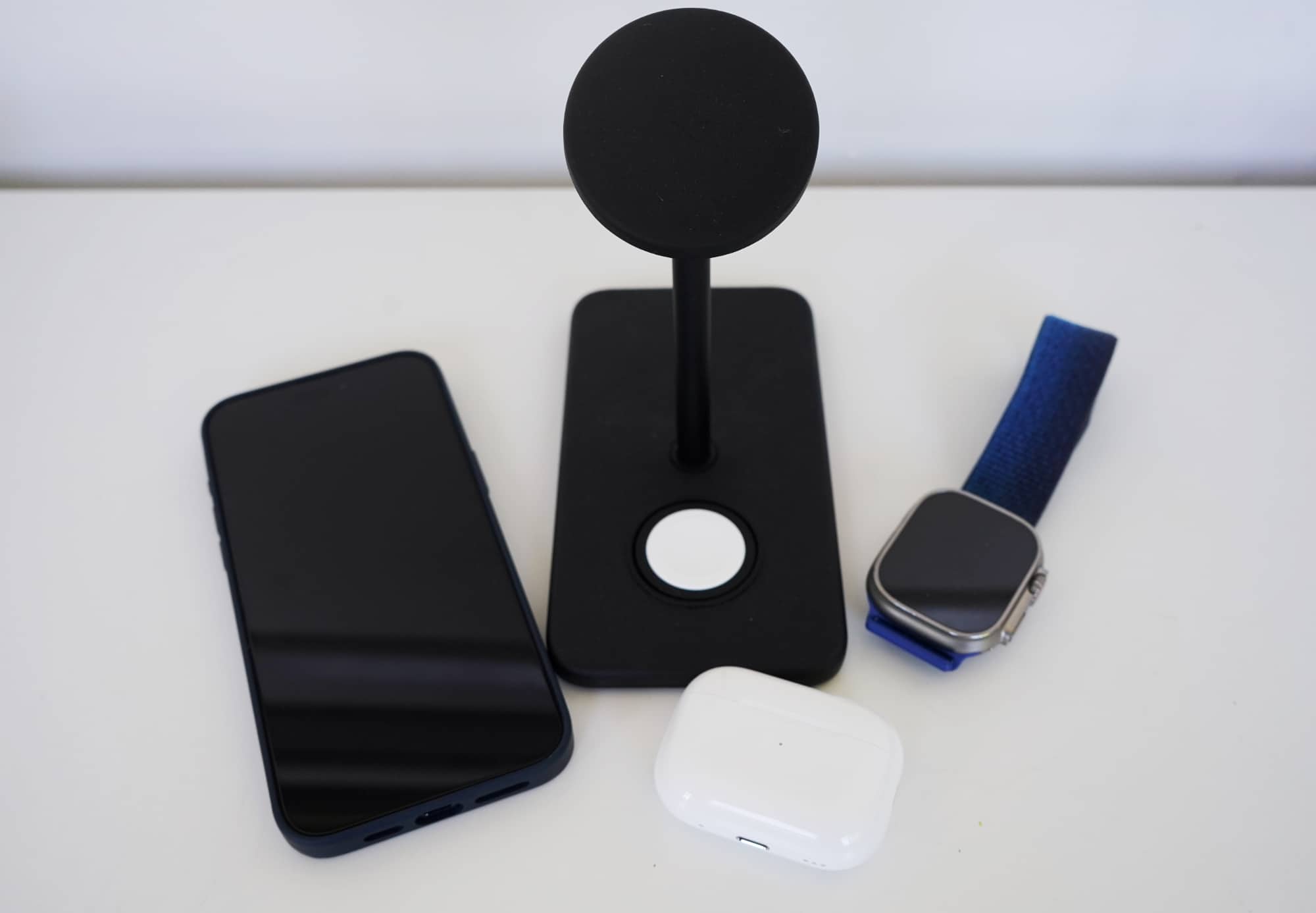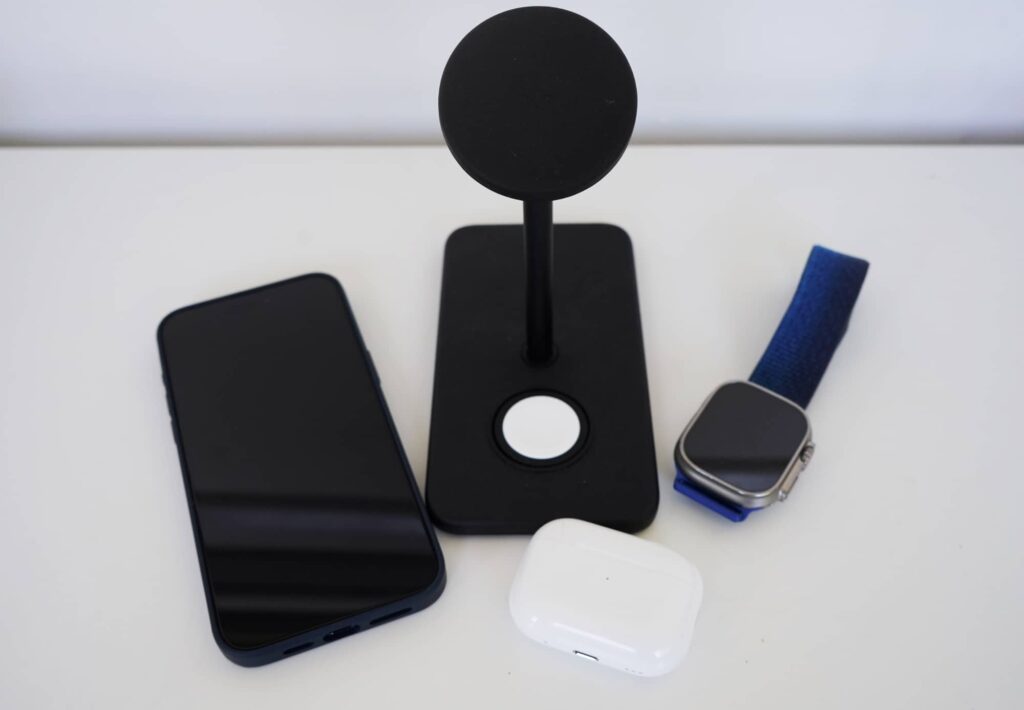 For someone who lives and breathes Apple, that'll likely mean an iPhone on the MagSafe charging section, an Apple Watch, and a pair of AirPods or AirPods Pro, though any other pair of wirelessly charged earphones could fit on the Qi pad.
In fact, any wirelessly charged phone can also fit on the Qi pad at the back, meaning you can charge an iPhone SE there or even a supported Android phone. No judgement here. It may even be utterly ideal for the upcoming Qi2 standard given its design, though Android owners with a Qi2 device are less likely to have an Apple Watch, making that front section a tad useless.
The HiRise 3 Deluxe definitely does the job beautifully for iPhone owners, though, and even does it with some neat choices.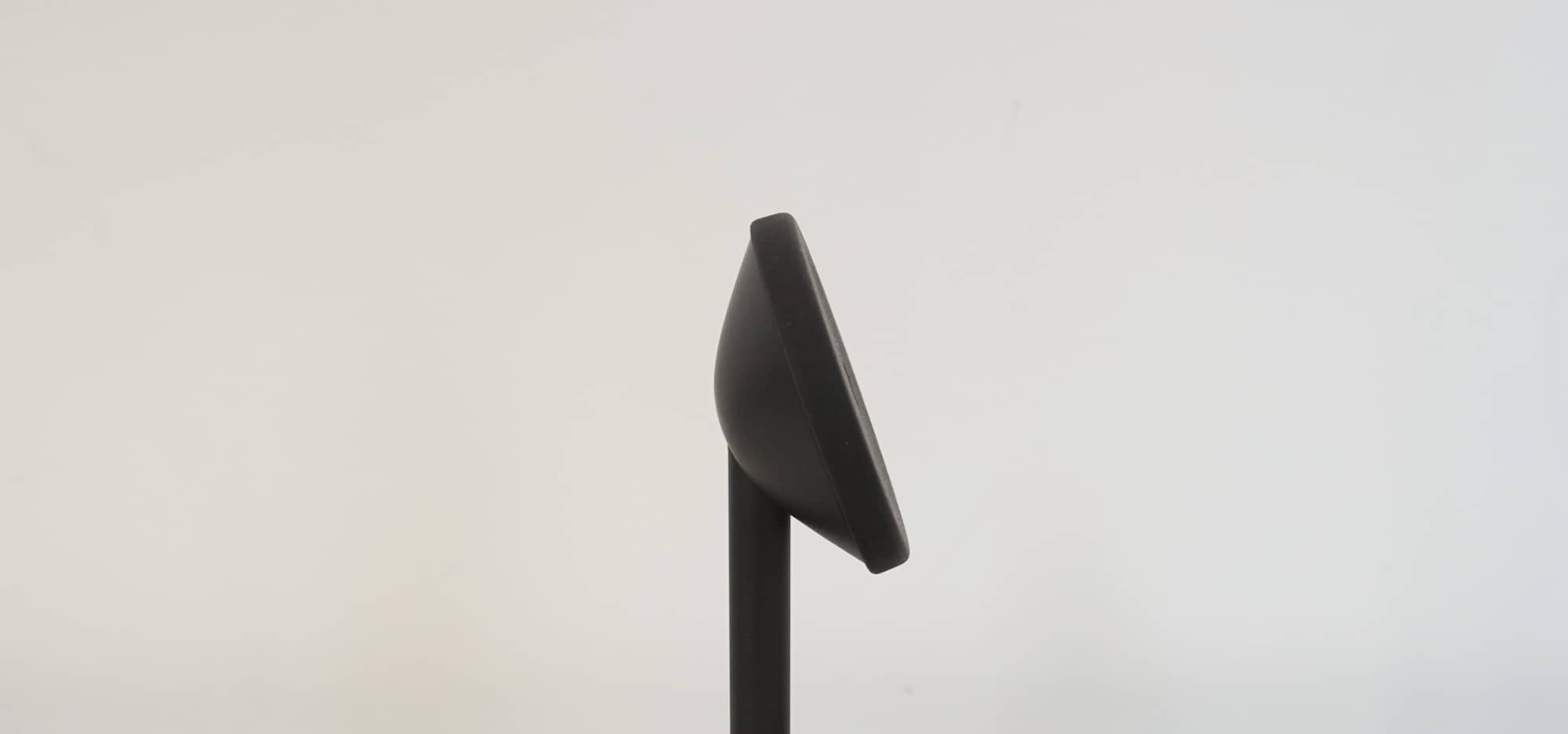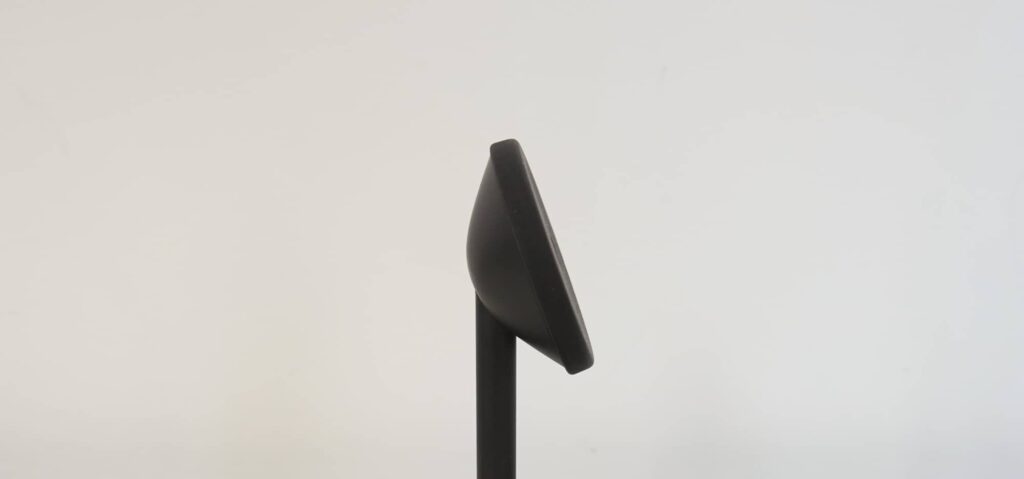 Take the MagSafe charging plate, which allows you to position an iPhone either in portrait or landscape all too easily. Opt for the latter, and iOS 17's StandBy mode will help turn your iPhone into a smart alarm clock of sorts as you sleep. You can aim that spot a little higher or lower depending on the position you want, or even set it up to watch things on it.
There's a similar choice of positioning on the Apple Watch mount, which can be aimed up or lie down, giving you two ways to charge your Apple Watch.
If you have this trinity of tech — that is an iPhone 12 or higher, Apple Watch, and wireless earphones — the TwelveSouth HiRise 3 Deluxe delivers a compact way to charge the important gadgets in your regular day-to-day.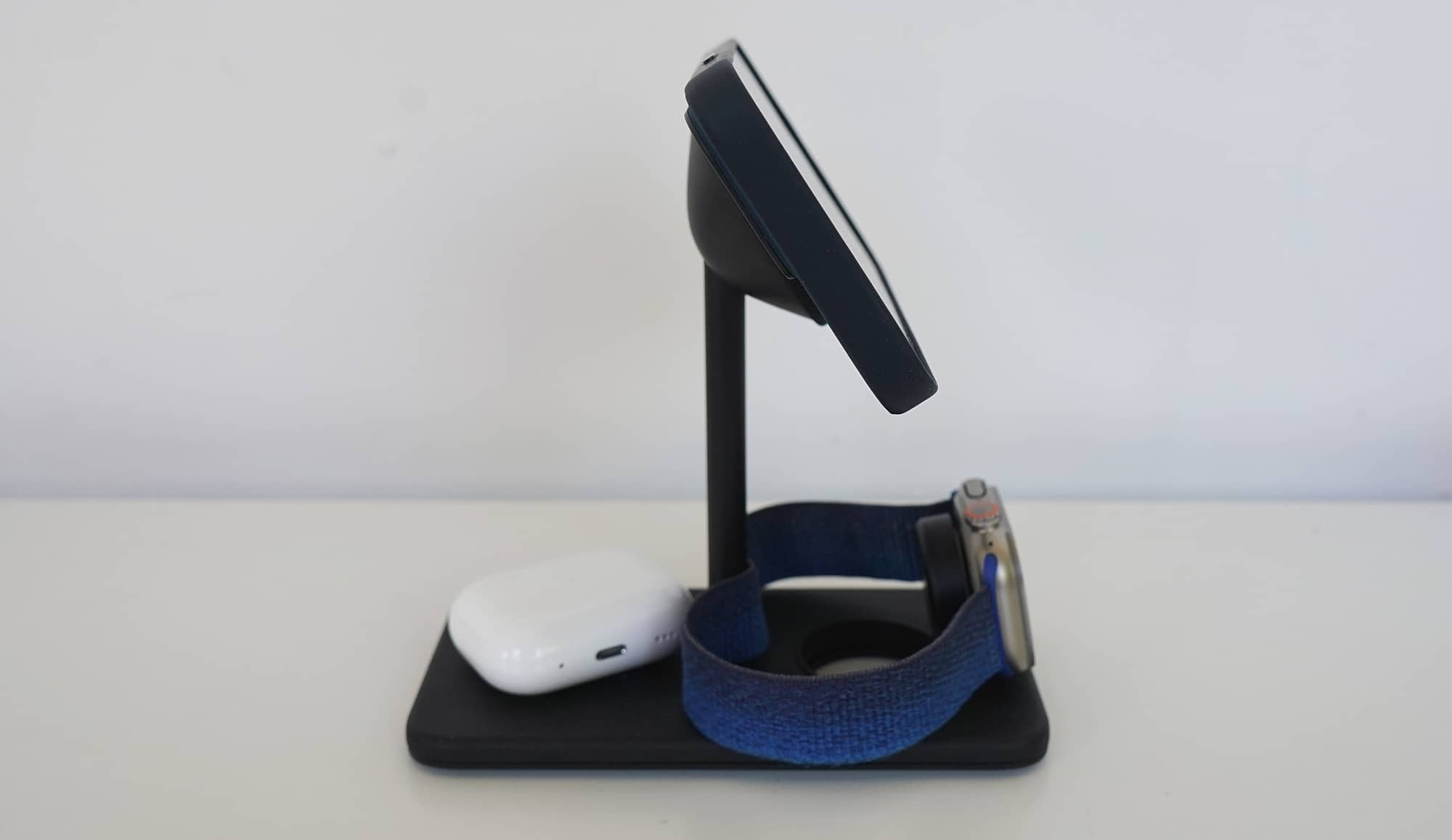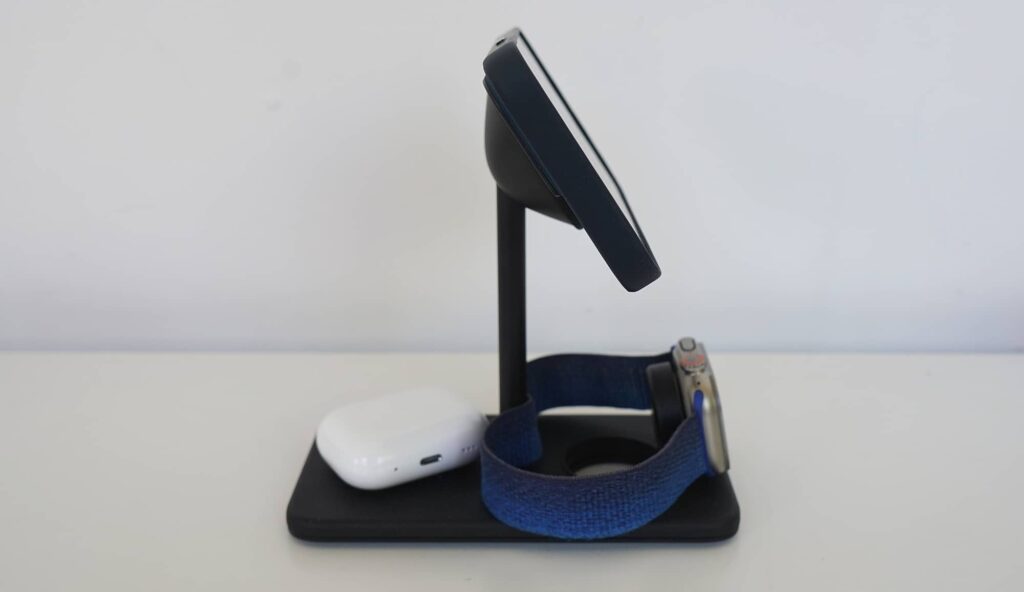 What does it need?
About the only thing we think the HiRise 3 Deluxe could do with is one port: Type C USB.
Call us crazy, but now that Type C is a standard, we're surprised to see this device charge from one of the round power ports, not the flat Type C charge cable that everyone has. It's not a major issue, nor is the lack of a Type C port to expand the connection, which would have been handy, though also probably would have expanded its design a little bit, as well.
It's such a minor issue, and one owners of a full Apple ecosystem — iPhone, Watch, and AirPods — probably won't care about. But if you rely on a Fitbit instead of an Apple Watch or AirPods Max instead of AirPods, the omission of a Type C port would have been a handy way to cut back on any extra cords. As it is, if you have anything that can't charge on this accessory, you'll still need the extra cable.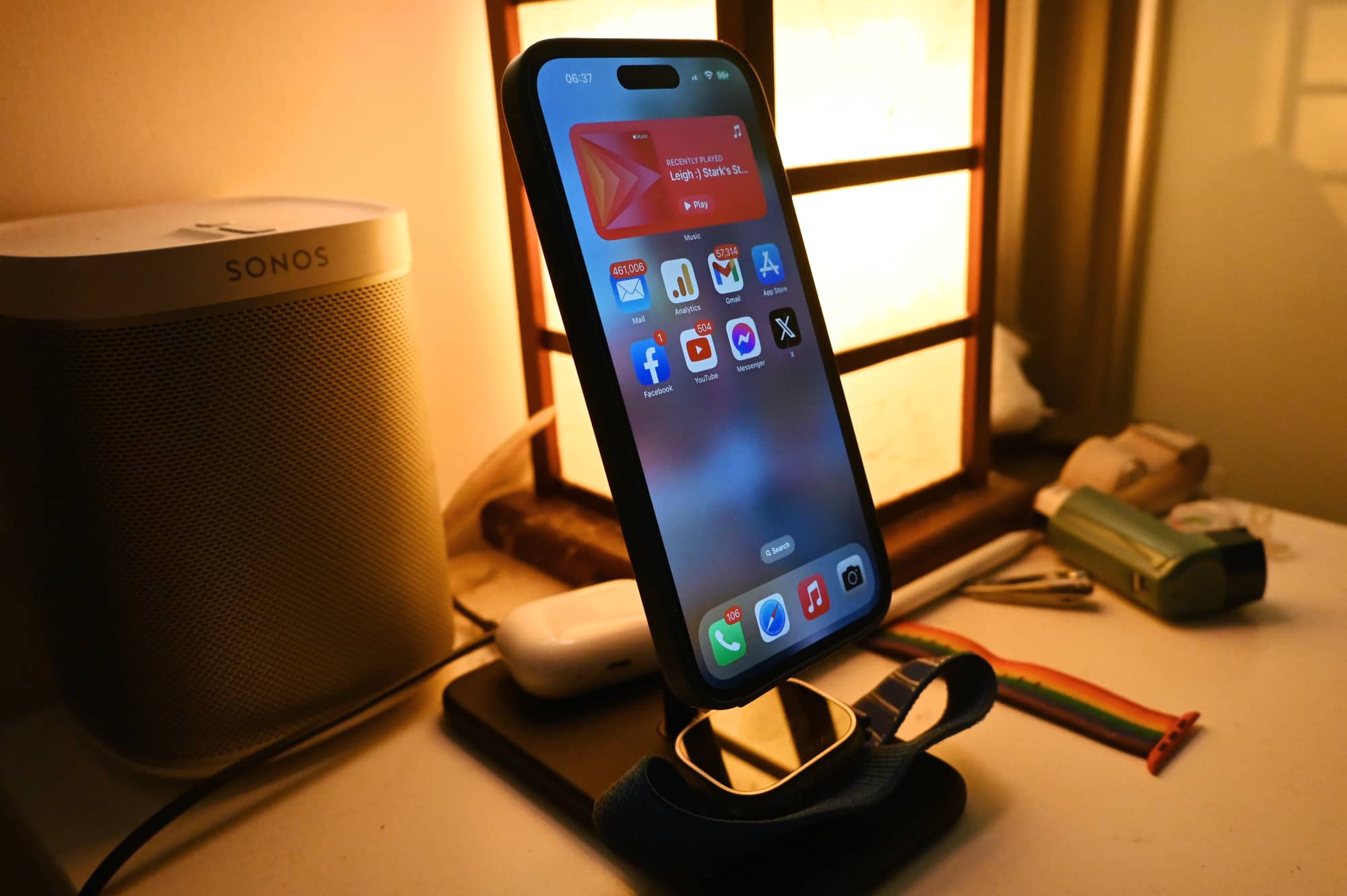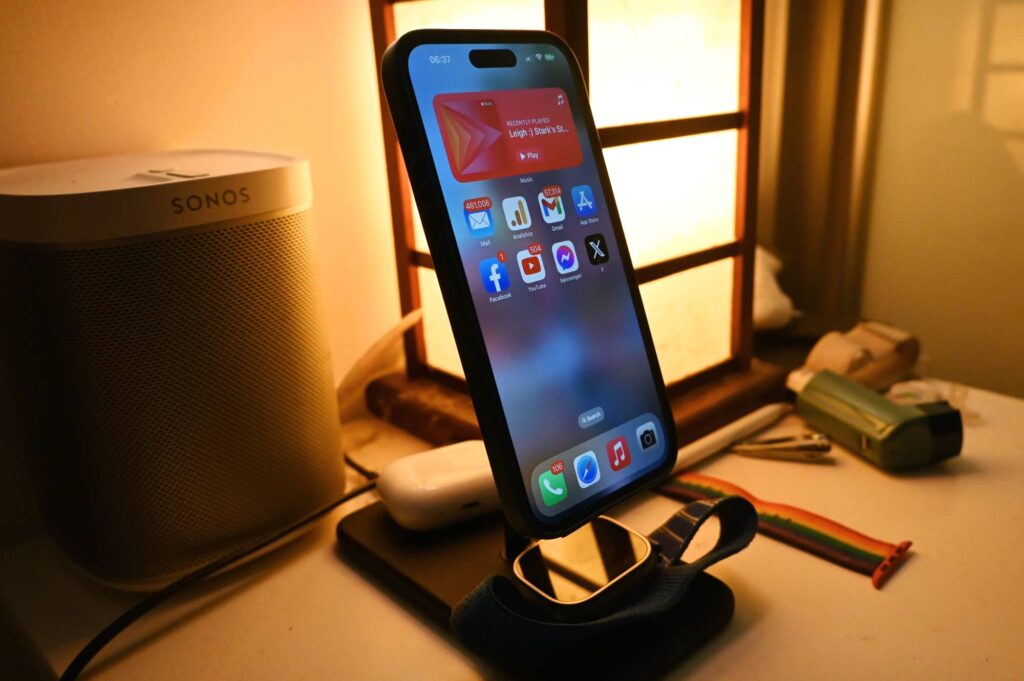 Is it worth your money?
The other issue for the HiRise 3 Deluxe could well be price, which sees it on the high side for iPhone accessories.
Priced at $229.99 in Australia, the Twelve South HiRise 3 Deluxe is higher than the 3-in-1 MagSafe Alogic, Cygnett, and Mophie docks that go for around $180 and the same price as the Belkin Boost Charge Pro 3-in-1 we reviewed last year.
That said, we gave the Belkin model a Best Pick in 2022, and we might actually prefer the design of Twelve South's HiRise 3 Deluxe more. It's smaller, slimmer, and takes up noticeably less room, despite doing the exact same thing.
It's a cleaner take on the bedside dock. It's great.
Frankly, if you live and breathe the Apple ecosystem, the HiRise 3 price might be a touch on the high side, but it's not terrible value altogether.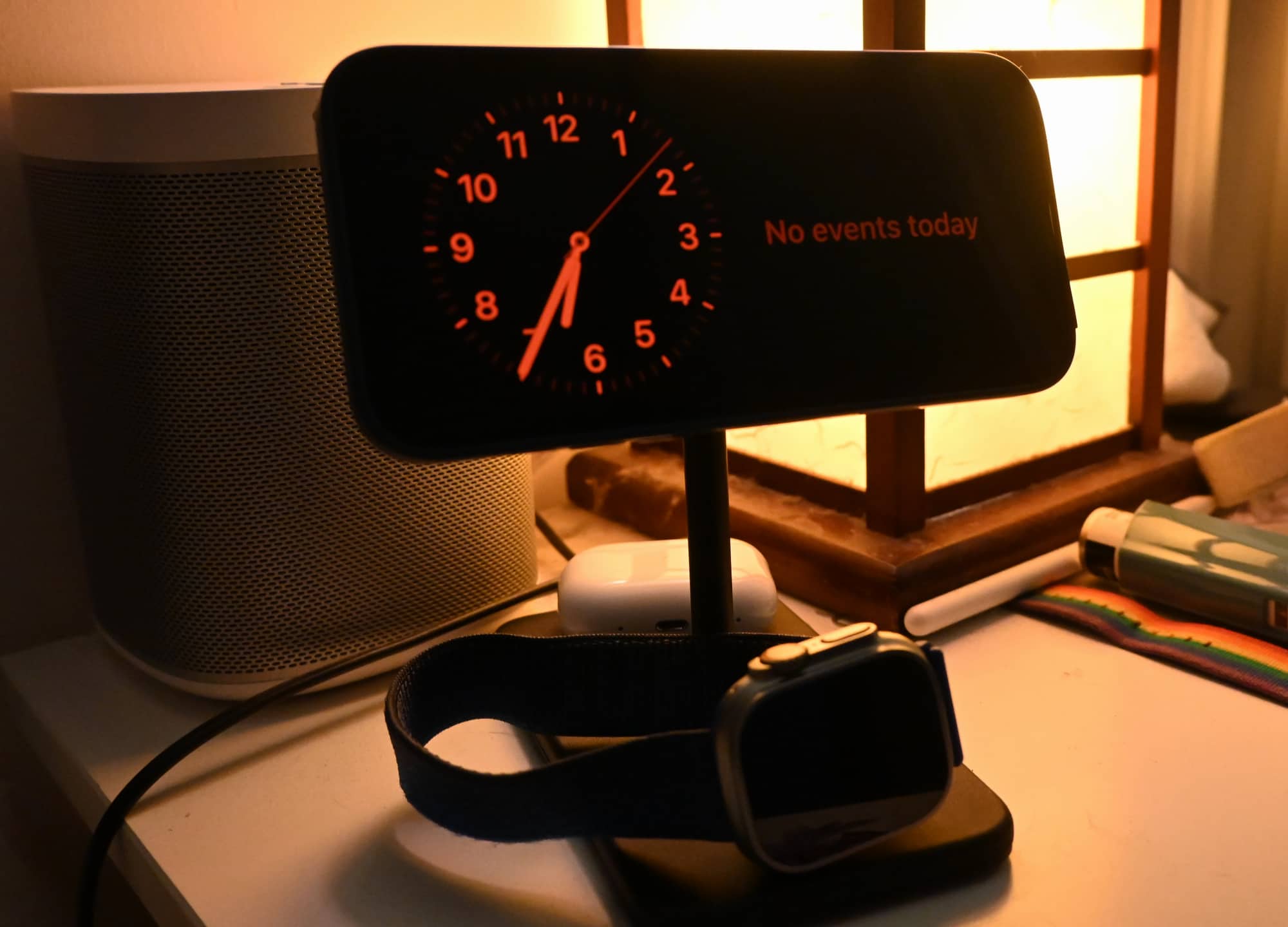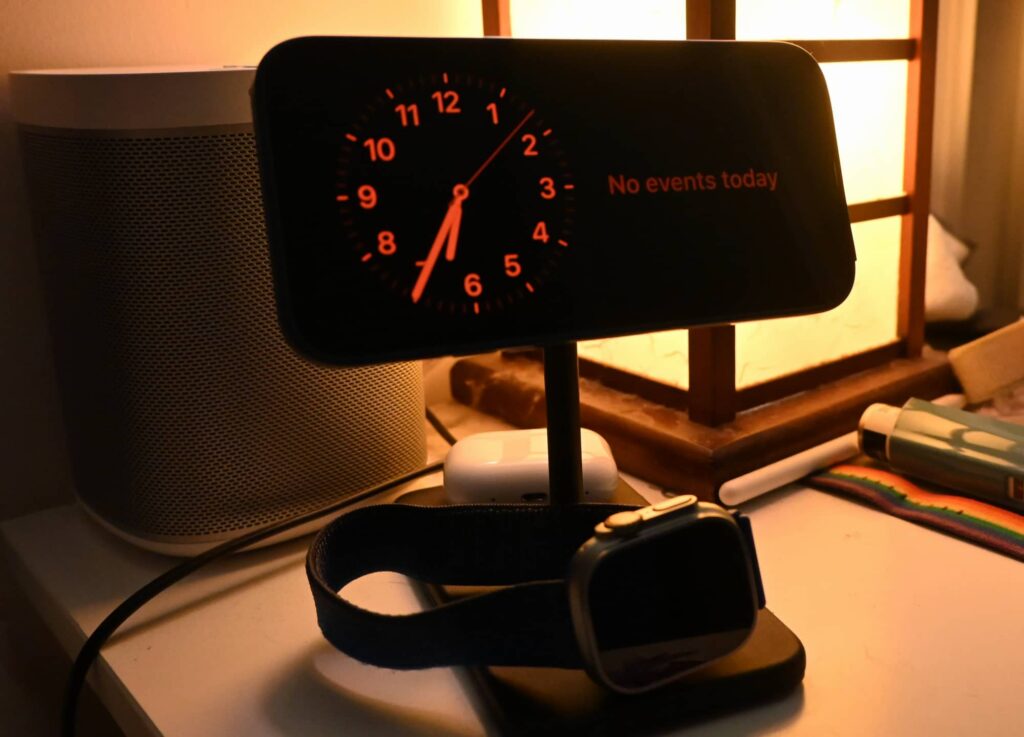 Yay or nay?
At Homer would say, "everything is wrapped up in a neat little package". I'm sorry if that sounded sarcastic, but it wasn't meant to be.
The Twelve South HiRise 3 Deluxe does just that, giving iPhone owners everything they need and nothing they don't. It's damn near perfect.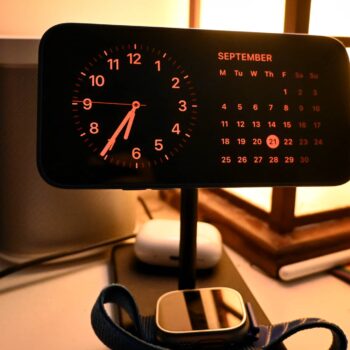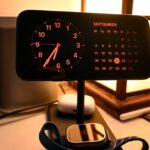 Twelve South HiRise 3 Deluxe
The good
Compact and beautifully designed
Charges three gadgets at once
Supports MagSafe for iPhone and AirPods
Can technically charge iPhone over MagSafe and the other Qi port at the back
Could also work with Qi2 when those phones come out
International plugs in the box
The not-so-good
No USB Type C port